The Growing National College Degree Emergency - Dual Credit and ECHS: Critical Emerging Strategies
Page content transcription
If your browser does not render page correctly, please read the page content below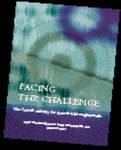 Stark State College of Technology • March 9, 2005

                                                    The Growing National
                                                    College Degree Emergency
                                                    Dual Credit and ECHS: Critical Emerging Strategies

                                                    Joseph A. Rochford, Ph.D.
                                                    Vice President - Stark Education Partnership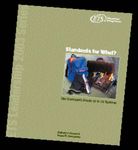 Premise
• If we accept the premise that the United States is
  part of a global information age economy where
  higher education is more critical than ever before…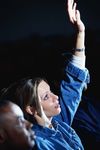 Fact
• The fact is that we are losing ground in the
  production of graduates.
• In terms of sheer numbers of degrees we will soon
  be outpaced.
• We may well be on the verge of losing our economic
  superiority in the world.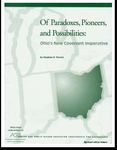 Reality
• In 2001, India graduated almost a million more students
  from college than the United States did. China
  graduates twice as many students with bachelor's
  degrees as the U.S., and they have six times as many
  graduates majoring in engineering.

  In the international competition to have the biggest and
  best supply of knowledge workers, America is falling
  behind. – Bill Gates
Why This Doesn't Seem a Problem Today
How can the United States' mediocre
educational standing in the world be reconciled
with its economic success in the high-tech
global economy?

The answer is that (we) may not have, on
average, the world's best stock of skills, but it
is pretty good and because of its size, it has
more top students. For instance, the United
States' population is roughly four times the size
of that of France, Italy, and the United Kingdom,
and three times the size of Germany.
Why is Dual Credit and ECHS Important?

   • The global, national,
     state and local context
     for dual credit
We Have Growing International Competition
   • At the Lisbon European Council in March 2000,
     government leaders set the EU a 10-year
     mission to become the most competitive and
     dynamic knowledge-based economy in the
     world, capable of sustained economic growth
     with more and better jobs and greater social
     cohesion. – EU Education web site: http://europa.eu.int/comm/education/policies
Europe's College Degree Solution
• With slow population
  growth, bring nations
  together potentially
  outpacing (with a base
  of 450 million persons)
  the U.S. in production
  of degrees.
The EU Challenge to the U.S.
40 Nations in a Common Higher Education Area
While We Argue About
         Articulation in a Single State …
"Erasmus Mundus: an additional 69 universities join the programme" - EU Press Release

     • Europe: common courses and degree programs across
       national lines (Bologna Process)
     • Import students and scholars:"additional funds (€57.3
       million) … have been earmarked for the programme's
       scholarship scheme in order to allow for additional
       scholarships for students coming from specific Asian
       countries (China, India, Thailand, Malaysia and other
       Asian countries
     • Be in direct competition to U.S. Higher Education
The European Realization
The US economy, building on the emergence of the so-called 'new'
knowledge economy and its leadership in information and
communication technologies (ICTs), had begun to outperform all
but the very best of the individual European economies.

Europe, if it wished to protect its particular social model and
continue to offer its citizens opportunity, jobs and quality of life,
had to act with determination — particularly in the context of the
mounting economic challenge from Asia and the slowdown of
European population growth.

– EU (2004) Facing the challenge: The Lisbon strategy for growth and employment
Asia: An Even Larger Challenge
                 India's Growth

   •   India: Colleges for Professional Education:
       1950-1951        208
       2001-2002     2,409

   •   India: Colleges for General Education
       1950-1951        370
       2001-2002     8,737

   •   India: Universities
       1950-1951         27
       2001-2002        272
India: Outpacing the U.S.
     Far into the Future on Enrollment Growth

• 1950-51 school year, there were some 360,000 students
  enrolled in colleges and universities; today the number
  had risen to 9.28 million, an increase twenty-five times
  over in five decades. – Source: India Together

• U.S.    1998- 13.1 million
          2000- 15.3 million
          2013 - 18.2 (projected) – IPEDS
India's Growth?
• If India sustains the same growth rate, it will equal U.S.
  Higher Education Enrollment by 2013, then continue to
  surpass the United States.
• The largest number of "low paid" and often
  unemployed college graduates in the world is in India,
  i.e. graduates from their "general studies" colleges.
• We are already loosing mid level jobs to these
  graduates in India and the trend is just beginning
New York Times Correspondent:
        Thomas Friedman Tells "Why" in Part

• "Why to India? Why is India so well positioned for this? It's
  a lot of reasons that have come together. One is very simple.
  You have a huge number of educated people who speak
  English…Accent neutralization class is very popular in
  Bangalore today, you know, because you have all ... young
  men and women basically selling credit cards, tracing your
  lost luggage on Delta Airlines, and also providing tech
  support for big American computer companies from IBM to
  Microsoft and whatnot."
Sheer Numbers: A Compelling Argument
  • India Population: 1,065,070,607 (July 2004 est.)
  • U.S. Population: 293,027,571 (July 2004 est.)
  • EU H.Ed. Area: 450,000,000 (est.)
  • China Population: 1,298,847,624 (July 2004 est.)
The Emerging Asian Education Forum:
               A Snapshot from the China Scholarship Council
Present:          Former President of Philippines - Fidel V. Ramos
                  Former Premier of Korea - Lee Soo Sung
                  Former PM of Nepal - Kirti Nidhi Bista
                  Former Premier, New Zealand - Ms.Jenny Shipley
                  Delegate of Former PM of Kazakstan - Sadykhan Bekbergenoy
                  Director, UNESCO Bangkok, Asia & Pacific Regional Bureau for
                  Education - Sheldon Shaeffer
                  Chairman of Macao Foundation - Vitor Ng
                  Vice Minister of Ministry Education in China - Zhang Xinsheng
                  Director General of the Department of International Cooperation and
                  Exchange, MOE- Cao Guoxing
                  Secretary General of China Scholarship Council - Li Wangrong

The Meeting was focused on the development and cooperation of education in Asia. The
Proposal passed by the meeting called on the joint effort made by all Asian countries to
improve their cooperation in education to meet the global challenges in talents and
personnel.
China: Not to Be Outpaced
•   There has been rapid growth in the number of children attending
    school and the study attributes this to the jump in the average
    increase in annual income expected for each extra year of
    schooling. The rate was around 4% in the late 80s, but is now
    averaging closer to 10%. There are even higher gains for technical
    school education and college education. So China now has an army
    of smarter workers and it is growing: there are now 132 million
    students in senior high school, up from 51 million in 1995. The
    number of university graduates has doubled to 1.9 million a year,
    and is expected to double again by 2008. – Financial Times.com
• Does the EU, China, or India have ECHS or Dual Credit?
• No
• America is the One who Now Needs to Maximize Its
  Human Potential
• Sadly, It's Not Happening under the Current System
The Findings to Which Our Political
Leaders are Increasingly Paying Attention
  •   First University Degrees in Science
      and Mathematics.

  •   In 1999, the United States awarded a
      smaller percentage of first university
      degrees in science than Canada,
      France, Germany, and the United
      Kingdom. About 10 percent of all first
      university degrees awarded in science
      in the United States were in
      mathematics and statistics—the
      lowest percentage of the five countries
      presented.
The Findings to Which Our Political
Leaders are Increasingly Paying Attention
U.S. A Trailing HS Graduation Rate
      on an International Basis
Falling College
Graduation Rate
Relative to Developed Countries
Ohio and Stark County:
   Falling Behind the Nation
Enrollment is Not Necessarily the Problem
           … Graduation is..
An Added Dilemma:
        For Colleges and Universities Economics
             Will Never be the Same Again

•   Even with the decline in state revenues and private giving, that
    still left the old, "wait-out-the-storm" standby solution:
    increasing tuition. Double-digit percentage increases have
    become the norm, and even larger increases and surcharges are
    not uncommon. This time, though, even that solution has come
    up cold. First of all, large though they may be, these increases
    rarely cover half of the loss of state revenue. Secondly, the days
    of silent assent may be over. Governors grumble about tuition
    increases … – Stephen R. Portch (2004)
An Added Dilemma:
        For Colleges and Universities Economics
             Will Never be the Same Again
•   Finally, I challenge our state colleges and universities to keep
    tuition increases to a minimum by becoming more productive and
    more collaborative. To that end, our budget will propose an annual
    tuition cap of 6 percent, to be exceeded only for the purpose of
    funding needs-based scholarships. – Bob Taft February 8, 2005
Emerging High Visibility
            National Recommendations
•   The National Governors Association has identified ten steps governors
    can take to quickly put states on the path to redesign their high schools.
    These steps will hopefully lead many states to system-wide reform, so that
    "Redesigning the American High School" becomes a national reality.

•   Expand college-level learning opportunities in high school to minorities,
    English language learners, low-income students and youth with disabilities.
    Data indicates these students are less likely to take Advanced Placement
    courses, enroll in college courses while still in high school or sit for
    industry recognized certification exams. States can increase AP course
    enrollment in low-performing high schools; adopt or expand dual-
    enrollment policies to all students, not just the brightest…
December 3, 2004: Virginia Gov. Mark Warner
          Speech Remarks at Second Annual
       National High School Leadership Summit

• Long a leader in innovation, America is increasingly
  facing serious threats to its competition from abroad.
  Estimates show that China will graduate 350,000 new
  engineers per year. In contrast, American universities are
  producing less than 100,000 annually. The world is
  catching up…The goal is to provide every student with an
  opportunity to earn postsecondary credit or begin work
  towards an industry credential while in high school.
From the Governors' Action Agenda for
  Improving America's High Schools
  •   Texas sponsors a $38-million competitive grant program to spur its
      lowest performing high schools to offer different education options.
      For example, the state encourages these high schools to restructure
      into early college high schools, which give students an opportunity
      to improve their basic skills, take college-preparatory and college-
      level courses, and graduate with a high school diploma and an
      associate's degree — all in five years…To help prepare students
      for college, governors, state education officials and college
      presidents can provide opportunities for students to take college
      level classes and earn college credit while in high school.
New Directions for Federal Programs

 • (a) Program Authority- The Secretary is authorized to
   carry out a program to be known as "GEAR UP &
   GO," to provide growing opportunities for
   dual/concurrent enrollment, which shall be designed
   to provide low-income high school students
   participating in GEAR UP partnerships or State
   programs the opportunity to enroll in college courses
   while still enrolled in high school. –HR3988
Proposed HR366 Transforming Tech Prep
 •   To further enhance coordination between secondary and
     postsecondary programs, the bill would establish a new
     provision for state development of model sequences of courses
     for vocational and technical program areas. Sequences of
     courses will incorporate both secondary and postsecondary
     elements, and include rigorous and challenging academic and
     vocational and technical content in a coordinated, non-
     duplicative progression of courses. Sequences of courses will
     lead to a degree or credential and may be adopted by local
     educational agencies and postsecondary institutions as an option
     for students and their parents.
A Snapshot from Parkersburg South High                School
         Parkersburg, West Virginia (May 2004)

   • MR BADGLEY (Principal): Well, one of the great
     things about the program is that many of the high
     schools choose to give graduation credit so that the
     students are earning credits toward graduation from
     high school at the same time they're earning college
     credit, which is why the program is often referred to as
     dual credit. – Office of the White House Press Secretary
President George W. Bush
            at Parkersburg South High School
          Parkersburg, West Virginia (May, 2004)

• Yes, that's a really smart idea. And how hard is it for
  the high school students? I mean, if somebody is
  sitting out there listening who says, gosh, I may want
  to get my child, who's a sophomore in high school, to
  think about this -- is it -- is it a steep hill to climb, or
  is it -- obviously, if 900 kids are going, they've had
  pretty good success passing the courses.
   - Office of the White House Press Secretary
Press Release:
President's FY 2006 Budget Focuses Resources on Students
       Who Need Them the Most (February 7, 2005—USDOE)

  • $125 million for a new Community College
    Access program to support "dual enrollment"
    by high school students who take college-level
    courses.
What President Bush Knows…
• Education will be
  determinative of success in
  2015 at both the individual and
  country levels. The globalizing
  economy and technological
  change inevitably place an
  increasing premium on a more
  highly skilled labor force.
2005 National Education Summit on
      High Schools: Solutions
•   Expand and finance college-level
    learning opportunities in high school.
    For example, various types of early
    college programs in Ohio, North
    Carolina, Utah and Washington give
    students the opportunity to accelerate
    learning and earn an associate's degree
    along with the high school diploma in
    four to five years.
Growing National Research
High School Reform is driving dual credit;
  It will also drive college accountability
 •   The 2005 National Education Summit on High Schools looks
     toward an even bolder goal: redefining the role of the high school
     in America while better connecting its curriculum to the
     expectations of colleges and employers. For too long we have
     regarded the high school diploma as an end in itself. It is time we
     look at secondary education as part of a seamless learning system
     that begins in preschool or kindergarten and continues through
     some level of postsecondary education — technical training, an
     apprenticeship, an associate's or a bachelor's degree, or other
     postsecondary education.
Growing National Awareness and Attention on
      Issues Surrounding Dual Credit

     •   Integrating Grades 9 Through
         14 State Policies to Support
         and Sustain Early College
         High Schools – By Nancy Hoffman
         and Joel Vargas, January 2005

         The Bill & Melinda Gates Foundation

         In Partnership with Carnegie Corporation of
         New York, The Ford Foundation, and
         The W.K. Kellogg Foundation
Summary of State Policies to Support and
Sustain Early College High Schools Principle
  • Teacher Certification: (That) High school teachers
    are permitted to teach college-level, credit-bearing
    courses, and college professors are permitted to
    teach high school students within an early college
    high school.
Summary of State Policies to Support and
Sustain Early College High Schools Barrier

 • State and union regulations that prohibit college
   instructors from teaching high school students

 • High school teachers who cannot meet hiring criteria
   to become adjunct professors at selective
   postsecondary institutions
Summary of State Policies to Support and Sustain
 Early College High Schools Recommendations

   • Designate college instructors as "highly qualified"
     under NCLB and state rules if they have taught for
     three years in their discipline.
Dual Credit is Not New
And it is Not About Reducing Quality
NACEP Statement of Standards Faculty
Faculty 1 (F1)Instructors teaching college or university courses through the CEP meet the academic
requirements for faculty and instructors teaching in post-secondary institutions as stipulated by the
respective academic departments.Faculty 2 (F2)The post secondary institution provide high school
instructors with training and orientation in course curriculum, assessment criteria, course philosophy,
and CEP administrative requirements before certifying the instructors to teach the college/university's
courses. Faculty (F3)Instructors teaching the CEP sections are part of a continuing collegial
interaction, through annual professional development, required seminars, site visits, and ongoing
communication with the post-secondary institutions' faculty and CEP administration. This interaction
addresses issues such as course content, course delivery, assessment, evaluation, and professional
development in the field of study.
The Most Prevalent Model
        for Teaching Dual Credit

• Seems Nationally to be
  one of having high school
  teachers meeting the
  requirements to become
  adjunct instructors at a
  college or university.
Dual Credit is Not New to Ohio
However, It Is Only Used by a Few
•   The Postsecondary Enrollment Option (PSEO) was created by the Ohio
    Legislature in 1990 to allow students to take college courses while still in
    high school.

•   The program pays for most tuition expenses and is administered by the
    public school system. Interested students must apply to the PSEO program,
    and if accepted, have the opportunity to earn both high school and college
    credit for completed courses. Similarly, participation in the PSEO program
    increased from 2.9% in FY 1999 to 3.1% in FY 2003.

•   Although the growth in Ohio's PSEO participation is encouraging, AP
    participation of 8.2% in FY 2003 was much lower than the national level
    of 12.5%. National data on PSEO-type programs are unavailable.
    Source-OBR
PSEO and Dual Credit in Ohio
• The reality is that only a small percentage of the "best
  and brightest" students take advantage of dual credit or
  PSEO courses in Ohio-the ones who will go onto
  college to begin with…
Ohio's Dilemma: We'll Never Catch Up with the
    Nation, or the World without New Thinking
The Stark County Context
Which premise best fits our needs? Which should we
    now accept in Ohio and the United States?

1.   We should let only qualified students go to college

2.   We should let all students go to college with the
     understanding that we will do what it takes to raise
     their skills.
The Challenge for Stark State College of
Technology and the Canton City Schools

• Evolve a New and Better Dual Credit System

• Combine the Strengths of Both College and High
  School Instructors in Course Design, Instruction, and
  Pedagogy

• Provide immeasurable service to both the City of
  Canton and Stark County Community
The Challenge for Stark State College of
Technology and the Canton City Schools

• Assume the Leadership Position in Dual Credit
  and ECHS in Ohio

• Build a Model for the Nation