THE SANCTUARY DAY SPA - AT MOLLIES
Page content transcription
If your browser does not render page correctly, please read the page content below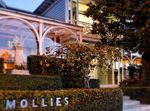 THE SANCTUARY DAY SPA
               AT MOLLIES

           THE SANCTUARY DAY SPA at Mollies
   6 Tweed Street . St Mary's Bay . Auckland . New Zealand
                    www.mollies.co.nz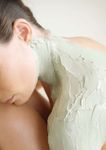 In a life filled with stress, deadlines and increasing demands on your body and time, let The Sanctuary
Day Spa at Mollies become your personal refuge for total relaxation. Renew and indulge your mind,
body and soul with one of our deluxe treatments, including massage, facials, body treatments, safe sun
treatment, or one of our spa packages for the ultimate sensory journey.
You will emerge from our sanctuary feeling refreshed, radiant and blissful.

The Sanctuary Day Spa at Mollies is passionate about delivering the highest quality and standards in
our treatments and products and guarantee the most pampered, relaxing experience with each visit.

Sodashi products are 100% chemical free, luxurious and effective. In Sanskrit, Sodashi translates to
"wholeness, purity and radiance" and these words aptly describe Sodashi products and unique spa
treatments.

Produced in Australia, Sodashi's skin and body care products and spa therapies use only natural sources
from the earth and sea, including extracts and essential oils of the purest and highest grade.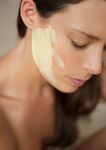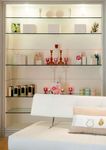 FACIAL THERAPY

Sodashi Thermal Infusing Facial
This is an intensive boost of all nature's vitamins and minerals. Sodashi's exclusive Warm Infusing Mask will maximise
penetration of these essential vitamins and minerals into the deeper layers of the skin. This ultimate facial indulgence
is tailored to your skins needs to purify and deeply cleanse, or nourish, to leave your skin hydrated and toned.
Restoring forgotten elasticity and radiance, this is more than just a facial; it's Nature's Face Lift.
Dedicated Time: 90 minutes $250

Sodashi Signature Facial
We will take your skin on a journey of total renewal. You can deeply relax as you enjoy Sodashi's aromatic warm
facial compresses that soften and exfoliate, and a nurturing face mask, rich in herbal extracts to purify and hydrate
the skin. This facial experience is tailored to your skins needs and is enhanced with the Sodashi Facial Massage. The
luxurious Sodashi Plant Essence Synergies will leave your skin revitalised and fresh.
Dedicated Time: 75 minutes $165

Sodashi Mankind Facial
Begin with a relaxing Sodashi Himalayan salt therapy back massage that will ease stress and reduce tension in the mind
and body. Continue with a deep cleansing and exfoliating facial that balances the skins natural oils and assists in preventing
ingrown hairs. Sodashi's soothing mists with woody aromas will desensitise your skin and a relaxing facial massage will tone
and firm the muscles leaving you looking fresh and revitalised.
Dedicated Time: 75 minutes $165

Add-Ons:
Mineral make up application $20 | Hand or foot massage 15min $20 | Back massage 15min $35

BODY THERAPY

Sodashi Contouring Marine Body Wrap
Beginning with an invigorating exfoliation that combines finely ground pumice and volcanic clay your treatment is then
followed with a comforting body wrap of Sodashi's warm body mask. This mask is rich in carefully selected marine extracts,
plant essences and algae used exclusively by Sodashi to stimulate the Lymphatic system and assist in the removal of
accumulated toxins which are a common cause of cellulite. After a refreshing shower Sodashi's specialised contouring gel
and cream are applied to your body, leaving your skin feeling and looking toned and lustrous.
Dedicated Time: 90 minutes $225

Sodashi Refining Body Toner
This treatment begins with Sodashi's Jojoba body polish to exfoliate and cleanse the whole body. A nurturing full body
mask is applied and you will be cocooned in a comforting body wrap, whilst enjoying a scalp massage for total relaxation.
Sodashi's Refining Body Mask rich in French Pink Clay and herbal extracts, firms, tones and conditions the skin. This
rejuvenating therapy is extremely beneficial in the treatment of renewing scar tissue and stretch marks. This treatment is
safe and effective before, during and after pregnancy.
Dedicated Time: 75 minutes $190

Sodashi Vanilla Body Bliss
This highly fragrant and gentle all over body exfoliation will sooth and calm the mind and body while revitalising and
hydrating the skin. Containing the active ingredient of Sandalwood Powder, this treatment is the perfect tonic to relieve
tired aching muscles. Following this fragrant experience you will delight in the aromas of Vanilla and Coconut infused in
your skin. This treatment is safe and effective before, during and after pregnancy.
Dedicated Time: 75 minutes $190

Add-Ons:
Our uniquely blended St Tropez tan gives you a beautiful golden natural looking tan.
Tan – Full Body $90 | Tan– Half Body $60
MASSAGE

Your personalised massage to unwind and de-stress. Choose from our Therapists specialties:
Aromatherapy, Swedish or Relaxation
Time: 45 min $90 | 60 min $120 | 75 min $140 | 90 min $160

Sodashi Signature Massage
Combining the healing power of touch with Sodashi's unique techniques, this deeply relaxing massage uses smooth
stroking movements with light to medium pressures to encourage an increase in lymphatic circulation and balance
the energy meridians in the body. The synergy of Sodashi's natural plant oils and aromatic plant essences will nourish
your skin and help to relieve emotional and physical tension.
Time: 90min $175

HOT STONE MASSAGE
Incorporating Swedish massage techniques with the use of hot volcanic stones to infuse the heat deeper down to
the muscles.
Time: 60 min $140 | 75min $160

HANDS & FEET

Often the most neglected when it comes to treatment, hands and feet suffer from the effects of our dry, harsh
environment. They deserve a little love.

Classic Manicure
Treat your hands to an instant make over. Shape, cuticle, buff and polish of your choice.
Dedicated Time: 30 minutes $70

Mollies Manicure
Relax with a full hour of hand care. A complete exfoliation, shape, cuticle treatment, paraffin dip, massage, buff &
polish.
Dedicated Time: 60 minutes $90

Classic Pedicure
Your feet will be transformed with a shape, cuticle treatment and heel buff.
Dedicated Time: 45 minutes $70

Mollies Pedicure
Luxuriate with the full exfoliation, shape, cuticle treatment, relaxing foot bath, heel buff, massage, paraffin dip and
polish of your choice.
Dedicated Time: 60 minutes $90

Add-Ons:
File and polish hands or feet $40 | French Polish $15

MAINTENANCE

waxing - With the use of hot and strip disposable wax, Mollies provide efficient and hygienic wax treatments in a clean
safe environment.

WAXING - Women
Bikini $35 | Extended Bikini $45 | Half Leg $50 | Full Leg $70
1st Time Brazilian $85 | Brazilian - Regular $70
Half Leg & Bikini or Underarm $70 | Half Leg, Bikini or Underarm $95
Chin $28 | Lip $28 | Underarm $30 | Half Arm $40 | Full Arm $60

WAXING - Men
Full Leg $100 | Speedo line $35 | Back or Chest $50

ALL ABOUT EYES
Brow Shape $25| Brow Tint $25 | Lash Tint $30 | Brow Shape & Tint $40 | Lash Tint & Brow Shape $45 | Lash & Brown
tint & Shape $30
INDULGENCE PACKAGES

Mollies Ultimate Indulgence
Renew and balance your mind, body and soul with this supreme rejuvenating spa experience. Delight in a fragrant
and gentle all over body exfoliation which soothes and calms the mind and body while revitalising and hydrating the
skin. We complete your renewal with a totally refreshing facial treatment which deeply infuses vitamins and plant
essences to hydrate and enhance natural radiance.

This Spa Therapy Package includes the following treatments:
Vanilla Body Bliss | Thermal Infusing Facial | Mollies Manicure | Mollies Pedicure
Dedicated Time: approx. 4.5 hours $500 pp

Tranquility
If you desire deep relaxation, this is the spa retreat for you! Your journey begins with an all over body polish rich in
plant essences of bergamot and Ylang Ylang, next you are cocooned in an intensely moisturising and fragrant French
clay body mask. You will shower and emerge ready for a full body massage with Sodashi's Serenity blend sending
you to a place of absolute bliss and contentment. To complete your indulgence, allow your senses to be overcome
with a Sodashi Thermal Infusing facial treatment

This Spa Therapy Package includes the following Sodashi treatments:
Body Exfoliation with Jojoba Bead Polish | Refining Body Mask | Full Body Massage with Serenity Massage Oil
| Thermal Infusing Facial
Dedicated Time: approx. 3.5 hours $450 pp

Mollies Cleanse
These spa therapy treatments have been put together so you can achieve a feeling of absolute purity. Begin your day
experiencing an invigorating exfoliation that combines finely ground pumice and volcanic clay your therapy is then
followed with a comforting body wrap of Sodashi's warm body mask. This mask is rich in carefully selected marine
extracts, plant essences and algae used exclusively by Sodashi to stimulate the Lymphatic system and assist in the
removal of accumulated toxins. To complete this purifying process the lymphatic system will be stimulated further
using the essential essences of juniper berry, lemon & cypress, during a full body massage.

This Spa Therapy Package includes the following Sodashi treatments:
Marine Mineral Exfoliating Body Scrub | Contouring Marine Mineral Body Mask | Full body massage with Toxi-
Cleanse Oil
Dedicated Time: approx. 2.5 hours $320 pp

Mollies Absolutely Fabulous
If you just want to feel fabulous!

Mollies Signature Facial | Eyebrow Shape & Tint | Classic Manicure & Pedicure | Mineral Makeup
Dedicated Time: approx. 2.5 hours $250 pp

Man "O" Man
Say no more… Full Body Massage with Sodashi Sensual Massage Oil | Mankind Facial | Classic Manicure
Dedicated Time: approx. 3 hours $320 pp
THE SANCTUARY DAY SPA ETIQUETTE

Hours
The Sanctuary Day Spa at Mollies is open 7 days a week.

Arrival
Please arrive 15 minutes prior to your scheduled appointment. This allows more time for a relaxing check in and
prepares you for the blissful experience that awaits you.

Spa Etiquette
Upon arrival please turn off all mobile phones. Our goal is to offer the most peaceful and relaxing environment to
each and every guest. Thank you for your consideration.

Spa Information
• Minimum age for Spa guests is 14.
• Please note that as a courtesy to our clients a prompt appointment schedule is adhered to. Please be aware that if
you arrive late your appointment may not be honoured or will finish at the scheduled time to respect our next client's
scheduled time.
• Please advise your therapist before your treatment if you have any special health or physical conditions which may
affect your treatments in the spa.
• If you have a preference for a male or female therapist please advise us at the time of booking and we will endeavor
to accommodate where possible.
• Disposable underwear is provided for women during relevant treatments. Men can wear their underwear or bring
swimwear for treatments. Our therapists are trained to drape you and protect your privacy at all times.
• Please take care of all your valuables, as The Sanctuary cannot take responsibility for their loss.

Cancellation | Postponement
We understand if you need to cancel or postpone your treatment. If so, we require 24 hours notice, or 48 hours if
the appointment is for 2 hours or more, or a 50% cancellation fee will apply. If you do not arrive for your booking,
the full amount will apply and any gift vouchers are void.

                 To contact The Sanctuary Day Spa at Mollies or make your booking
                         call +64 9 376 3489 or email reception@mollies.co.nz

                                     For our full Spa Menu & information
                                         visit www.mollies.co.nz/spa

                                               MOLLIES HOTEL
                            6 Tweed Street . St Mary's Bay . Auckland . New Zealand
                                              www.mollies.co.nz