Towards a robust, resilient wellbeing economy for Scotland - Report of the Advisory Group on Economic Recovery
Page content transcription
If your browser does not render page correctly, please read the page content below
Towards a robust, resilient wellbeing economy for Scotland

      Towards a robust,
     resilient wellbeing
  economy for Scotland
______________________________________________
Report of the Advisory Group on Economic Recovery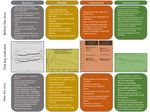 Towards a robust, resilient wellbeing economy for Scotland

Table of Contents
Foreword ...........................................................................................................................................................................................................................1
1. Remit, Membership and Approach...............................................................................................................................................................5
  1.1    Membership of the group......................................................................................................................................................................5
  1.2    Call for views from Scottish society....................................................................................................................................................5
  1.3    Guiding Principles......................................................................................................................................................................................6
2. Scotland's economic context ....................................................................................................................................................................... 11
  2.1    Scotland's economic strategy............................................................................................................................................................ 11
  2.2    Current economic situation ................................................................................................................................................................ 12
  2.3    Economic prospects............................................................................................................................................................................... 13
  2.4    Assessment of factors affecting the economic recovery ........................................................................................................ 14
  2.5    Potential impact of Brexit .................................................................................................................................................................... 15
3. The National Performance Framework and the Four Capitals ........................................................................................................ 18
  3.1    The Four Capitals .................................................................................................................................................................................... 18
  3.2    OECD Wellbeing Framework.............................................................................................................................................................. 19
  3.3    Summary Assessment ........................................................................................................................................................................... 19
4. The challenges ................................................................................................................................................................................................... 22
  4.1    Sectors and industries........................................................................................................................................................................... 22
  4.2    Places and regions ................................................................................................................................................................................. 26
  4.3    People and skills...................................................................................................................................................................................... 28
  4.4    Impact on inequalities .......................................................................................................................................................................... 30
5. Recommendations............................................................................................................................................................................................ 33
  5.1    The Fiscal Framework ............................................................................................................................................................................ 33
  5.2    An investment-led recovery ............................................................................................................................................................... 35
  5.3    Enterprise and regional economic development....................................................................................................................... 37
  5.4    Ownership stakes in companies ....................................................................................................................................................... 38
  5.5    Strategic support for businesses ...................................................................................................................................................... 39
  5.6    Foreign Direct Investment................................................................................................................................................................... 40
  5.7    Relationship with the Business Community ................................................................................................................................. 41
  5.8    Planning and regulation....................................................................................................................................................................... 42
  5.9    Conditionality ........................................................................................................................................................................................... 43
  5.10        Digital Infrastructure ........................................................................................................................................................................ 45
  5.11        Prioritisation and delivery of green investments .................................................................................................................. 47
  5.12        Investment in natural capital......................................................................................................................................................... 48
  5.13        Tourism and hospitality................................................................................................................................................................... 49
  5.14        Creative Sector.................................................................................................................................................................................... 50
  5.15        Care Sector ........................................................................................................................................................................................... 51
  5.16        The Third Sector ................................................................................................................................................................................. 51
  5.17        People, place and community ...................................................................................................................................................... 52
  5.18        Learning Loss....................................................................................................................................................................................... 53
  5.19        Workplace Innovation...................................................................................................................................................................... 54
  5.20        Skills and the labour market.......................................................................................................................................................... 55
  5.21        Universities and colleges ................................................................................................................................................................ 57
  5.22        Apprentice Training .......................................................................................................................................................................... 59
  5.23        A Scottish Jobs Guarantee ............................................................................................................................................................. 60
  5.24        The Four Capitals ............................................................................................................................................................................... 61
  5.25        Implementation .................................................................................................................................................................................. 61
6. Charts and figures............................................................................................................................................................................................. 62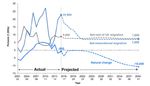 Towards a robust, resilient wellbeing economy for Scotland

Foreword

"Those who wish to sing, always find a song."            health crisis which has tragically taken so many
Old Scandinavian proverb                                 lives prematurely cannot be allowed to lead to an
                                                         economic one that is socially destructive. And the
If the monumental scale and nature of this               pursuit of building greater resilience must not be
economic shock is not a catalyst to accelerate           considered negotiable.
change and to find new bold, radical interventions
that will transform Scotland's economy, then             Prior to the onset of the health crisis, we faced a
nothing ever will be. We must be willing to revisit      number of significant economic challenges.
old demarcation lines without bias, and to discover      Extended steady but low economic growth
new methods and levels of collaboration as we            combined with relatively full employment indicates
navigate our path of rehabilitation, recovery and        structurally low productivity. Our export base is
re-imagination. The importance of national               narrow. Our population is an ageing one. There is
leadership in a crisis is paramount. It must             the jeopardy, as well as the opportunity, of the
demonstrate an adherence to our sense of                 transitions associated with climate change and the
purpose, maintain our ambitions, and - more than         so-called fourth industrial revolution, which will be
ever - be based on the values that we wish to be         characterised by digitisation, the use of data,
the hallmarks of our country.                            machine learning and artificial intelligence. And, of
                                                         course, the long-term ramifications of Brexit – the
In the world before Covid-19, Scotland had the           outlook for which has worsened markedly. These
ambition to become a robust wellbeing economy.           challenges have not gone away.
That is one that generates strong economic growth
with the concomitant creation of quality jobs, and       But we have a new starting point. Three themes
that does so with an unequivocal focus on climate        have emerged as even more dominant than
change, fair work, diversity, and equality. Diversity    before: inequality, education, and unemployment.
- in all its aspects - is not simply a moral issue;      The last few months have exposed and illuminated
there is conclusive evidence that diversity of           the scale of inequality across the world and here in
thinking leads to better outcomes.                       Scotland. And the events of the last few weeks
                                                         have brought an acute, overdue point of inflection
The advent of this societal disruption makes it          in how we reflect on racism. The health crisis has
necessary to reconsider this ambition. The focus on      spawned further inequalities, and the relaxation of
establishing a robust, wellbeing economy matters         restrictions will create yet more. It is illustrative to
more than ever, but we must now recognise more           consider that 90% of the top 50% of earners in the
explicitly the essential nature of resilience. We        country can work from home, whilst 90% of the
need to build readiness to deal with the next            bottom 50% cannot do so. Many of the lowest
cataclysmic disruption which will inevitably arrive      paid essential workers have put their health and
either for current generations or for future ones.       that of their families at risk during this crisis. There
Next time it may be another pathogen, or it may          are countless studies that demonstrate the impact
be related to cyber-attacks or to climate change or      of 'learning loss' when young people are denied
some as yet unknown source. The fragility of our         access to conventional schooling. Once again, it is
society and our economy, like that of others, has        most pronounced in disadvantaged communities,
been laid bare these past few months. The public         where the alternative to formal delivery is very
                                                         constrained.
Towards a Robust, Resilient Wellbeing Economy for Scotland

The central importance of the role of education in      businesses have been essential and critical. But we
the reconstruction of the economy is unarguable,        must chart a future path for the economy. The
and the breadth of what this means needs to be          Group was purposefully designed to be small
reconsidered. We need to accelerate existing            enough, with only eight members, to act with pace
concepts being developed in schools to prepare          and agility. Central to our approach, however, has
some children in their later years for vocational       been an intensive dynamic dialogue with a broad
roles and apprenticeships. We must strive to            church across all sectors – public, private, third –
ensure that learning is designed to match the skills    and around the country. In particular, Lord Smith
we need in Scotland in future. Reskilling and           has led a structured conversation with business
lifelong learning will be vital too. Our universities   leaders in Scotland on our behalf. The level of
are the envy of many around the world. We must          engagement over just a few weeks - through
protect them but also leverage them to greater          meetings, formal submissions and less formal
effect; we must transform acknowledged world-           contributions - has been both substantial and
class research into comparable levels of                welcome. Given the sheer speed with which we
development, and, in turn, large-scale                  have had to proceed, there will be some who may
commercialisation. We need an education-led             feel they didn't get a sufficient opportunity to
recovery.                                               engage fully, but hopefully not many. The kernel of
                                                        the role of the Group has been to discuss,
The prospect of an inevitable sharp rise in             challenge and curate the ideas and suggestions
unemployment demands direct and urgent                  emerging from the external engagement.
intervention. We need to create jobs at an
unprecedented rate, and also to ensure that they        Our approach has been to view Scotland's
are quality jobs, holding firm to the principles of     economy through the lens of four economic pillars
fair work. There are two imperatives here. Firstly,     of capital: financial and physical capital, natural
we must take specific care to shelter those             capital, human capital, and social capital. This is
currently in their mid-teens through to those in        not a novel approach insofar as it has been used
their mid-twenties. Over the next few years they        elsewhere, including by the OECD, but it is a new
will be the young adults due to leave different         approach for Scotland. It is helpful in a range of
stages of education, or be those at risk of losing      ways. For one, it enables us to take a holistic view
their jobs now having only just embarked on             of our national balance sheet in a progressive
careers. We know well from previous recessions          manner that is entirely consistent with the
that there is a material risk of long-term scarring     barometer that is the National Performance
for this cohort of young people. They do not            Framework. In doing so, we have sought to treat
deserve it. We must act now to mitigate this risk.      each pillar as equally important; to understand
The second is that 79% of jobs in Scotland exist in     their interaction; and to pursue interventions that
the private sector. So the solution to                  will first protect and then progress each of them. A
unemployment will depend heavily on how we              concept such as 'Place', for example, weaves like a
mobilise the private sector to create employment.       thread through the four pillars: others do too. The
                                                        approach has served us very well for the purpose
The Advisory Group on Economic Recovery (the            of our analysis, but, given the interaction between
Group) was asked to address the challenges              the pillars, we opted not to apply it slavishly to
beyond the need to provide emergency life               classify our recommended interventions.
support to the economy. The steps taken by the
Scottish and UK Governments to provide such             The backdrop to those interventions will be one of
immediate protection for individuals and                constrained public sector finances. There are

2 Advisory Group on Economic Recovery 2020
Towards a Robust, Resilient Wellbeing Economy for Scotland

inevitable consequences that flow from this             relationship says that it's not working, then it isn't.
premise. The calculus of prioritisation, which          But it is also a truism that, commonly, both parties
always matters, becomes even more pivotal. And          have to adapt to make it work.
the difficult bedfellow of de-prioritising to create
headroom needs to be tackled. The Fiscal                So this report calls for both the private sector and
Framework is due to be reviewed next year, and we       the Scottish Government to embrace an
encourage a gear change that may allow it to be         opportunity to reset their engagement. Some
concluded more quickly. Quite separately,               suggestions are included in our recommendations:
however, there needs to be a plan to unlock             but this is a sphere where progress will be judged
financial borrowing at the exceptionally low            over time by action, not words. This is the time to
prevailing long-term interest rates. We are             start.
agnostic on how the Scottish and UK Governments
choose to achieve this outcome. A case of what          To extend that point further, this report was
matters most not being at the mercy of what             commissioned by the Scottish Government but its
matters less.                                           call to action is aimed beyond government to all
                                                        parts of our society. Mention has already been
The identification of areas where change might be       made in relation to the private sector, but the
executed through both willingness and                   cultural sector and the third sector have urgent
determination, but at limited financial cost, should    roles to play too. Culture will play a definitive role
be given due attention. An example of such an           in the recovery of our wellbeing, and it must be an
area is regulation and planning. We should adopt a      intrinsic element of how Scotland is represented at
pragmatic approach that seeks to maintain               home and abroad. The sector must be cultivated
adequate standards but breathes more life into          and nourished for the greater good.
sectors such as tourism and hospitality, renewables
and affordable housing. Progressive change will         The framework and apparatus of economic
play an important role in redefining Scotland's         support in Scotland is not without its critics. The
prospectus for inward investment – a subject that       temptation at this juncture is, therefore, to tear
we discuss more broadly in this report.                 some of it apart and to recast a new model. Now is
                                                        not, however, the right time to be absorbed in
The financial constraints also manifest themselves      abstract arguments around the creation of new
as a pressing need for the financial might of the       institutions. There is a powerful argument that the
private sector to be deployed alongside                 landscape is already too confusing and cluttered.
government to stimulate economic activity and           So, for example, the likely emerging Scottish
create jobs. Strong relationships between all parts     Government stakes in larger businesses should be
of our society will be a fundamental element of         managed within government, albeit there needs to
recovery plans. At this time it is particularly         be confidence in the capability and capacity to do
important that we make a fresh start on the             so. This may provide an opportunity for the
relationship between business and the Scottish          Scottish Government to draw on businesses to
Government. For some sectors - notably financial        second senior executives.
services, agriculture and renewables – the
relationships are both mature and reasonably            On the subject of broader restructuring of
effective, but there remains authentic concern          economic development, the parliamentary
expressed more broadly that engagement with the         consequences - in a year ahead of Holyrood
Scottish Government needs to be transformed. It is      elections, no less - would be to run the risk of a
uncontroversial to say that when one party in a         bureaucratic vortex when we can least afford it.

3 Advisory Group on Economic Recovery 2020
Towards a Robust, Resilient Wellbeing Economy for Scotland

The right answer is to redefine and repurpose the      right skilled talent pool, our attractiveness as a
existing model to meet the new challenges and          technology hub, and our identity and excellence in
opportunities that we confront today. We can do        the culture spectrum.
so by considering our national, regional, local and
international needs and by adapting the thrust of      Trust must lie at the heart of a robust, resilient
existing activity to empower regions, cities and       wellbeing economy. Since the global financial
local communities.                                     crisis, trust in many components of society has
                                                       been diminished. During this crisis some have
Furthermore, this requires the careful but             restored trust while others have eroded it further.
immediate development of an economic and               It is the glue which binds the pillars of capital
investment prospectus at each level, recognising       together and reinforces our sense of belonging.
the merit of judicious choices over where one city     Our approach to economic recovery must reflect
or region, say, is best placed to take the lead to     the importance of economic growth, but in a
allow others to follow. In developing prospectuses     manner that builds trust. Together, we can pursue
for Scotland at national and other levels, we must     our aims with a level of confidence that is pivotal
focus on where we possess natural strengths or         to sustainable prosperity in Scotland.
where we have a genuine belief that we can
develop relative competitive advantage. An
obvious example is the desire for Scotland to have
a strong green spine to our recovery.

Had we not concluded more than two years ago
that we needed the Scottish National Investment
Bank, we would need to do so now. The Bank,
which opens its doors this year, will play a
transformative role by focusing on long-term,
mission-led patient capital.
                                                       Benny Higgins
We have an entirely legitimate ambition to be near
the top of the table of performers with respect to
natural capital. We must focus on green trade and
the opportunities for carbon capture and storage
in the North Sea, and take a leading role in
progressive calibration including carbon
consumption. Moreover, to make our carbon
targets realistic we must address and tackle the
emissions related to transport and agriculture. We
must also recognise that natural capital goes
beyond carbon-related dimensions to encompass
the natural beauty of our country that we must
protect and develop. By doing so we can underpin
the recovery of tourism and hospitality which are a
fundamental characteristic of Scotland's brand.
Other brand considerations include the
aforementioned university sector, a focus on the

4 Advisory Group on Economic Recovery 2020
Towards a Robust, Resilient Wellbeing Economy for Scotland

1.       Remit, Membership and Approach
Gaining independent and expert advice when
responding to the long-term impacts of coronavirus        1.1       Membership of the group
is essential. That is why the Scottish Government
established the Advisory Group on Economic                The work of the Group was led by Benny Higgins
Recovery in April 2020. The Group was asked to            (Special Adviser to the First Minister on the Scottish
focus on Scotland's economic recovery, with the           National Investment Bank and Member of the
emphasis on the period after the immediate                Infrastructure Commission for Scotland).              The
emergency created by coronavirus has been                 members were:
addressed.                                                      •   Dame Sue Bruce (Electoral Commissioner
                                                                    with responsibility for Scotland and a Non-
This report provides advice to the Scottish                         Executive   Director    with   Scottish     and
Government on actions that will make a difference                   Southern Energy)
to   businesses     across   sectors   and     regions          •   Professor   Dieter     Helm    (Professor    of
throughout Scotland. Solutions are being brought                    Economic Policy at the University of Oxford)
forward to enable a swift economic recovery and                 •   Professor John Kay (economist whose
one that also ensures the Scottish economy will                     career has spanned the academic world,
emerge stronger and more resilient. This has been                   business and public affairs)
done through proactive engagement with those                    •   Professor Sir Anton Muscatelli (Principal of
affected by this crisis, and through listening to those             the University of Glasgow)
who are crucial for the rebuilding of a resilient               •   Grahame Smith (General Secretary of the
economy.                                                            Scottish Trades Union Congress)
                                                                •   Dame Julia Unwin (senior strategic leader
This Group is just one of a number of mechanisms                    with extensive professional experience in
initiated by the Scottish Government to identify and                the voluntary and public sectors and in
inform its approach to shaping Scotland's economic                  corporate social responsibility)
recovery. The Group has considered how to ensure                •   Professor Anna Vignoles (Professor of
an economic recovery that will increase wellbeing,                  Education at the University of Cambridge)
fairness and inclusivity, and makes the most of
opportunities towards a greener, net-zero society.        1.2       Call for views from Scottish society

                                                          In recent months, governments around the world
Specifically this report responds to the remit set by
                                                          have recognised the need to act swiftly to mitigate
the Cabinet Secretary for Economy, Fair Work and
                                                          the short and long-term impacts of the pandemic.
Culture, and "advises on the economic recovery from
                                                          Alongside the very human tragedies and loss of life,
the coronavirus pandemic, including:
                                                          the pandemic brings a strategic challenge for our
     •   measures to support different sectoral and
                                                          future economy and for our future livelihoods. Over
         regional challenges the economy will face in
                                                          recent years it has been increasingly apparent that
         recovery
                                                          if we want to build a greener, fairer and more
     •   how business practice will change as a result
                                                          inclusive society in Scotland, we need to reimagine
         of coronavirus, including opportunities to
                                                          our economy. So the Scottish Government has
         operate differently and how Government
                                                          asked the Group not to signpost a return to the
         policy can help the transition towards a
                                                          status quo, but to set out possible paths towards a
         greener, net-zero and wellbeing economy"

5 Advisory Group on Economic Recovery 2020
Towards a Robust, Resilient Wellbeing Economy for Scotland

better recovery - towards a more robust, more             Scotland to enable a response. The dialogue and
resilient Scottish economy.                               engagement which have been accelerated by the
                                                          pandemic and harnessed by the Group need to be
The Group was asked to provide recommendations            built on further, and this is acknowledged in the
by the end of June, in time to inform the Scottish        recommendations.
Government's strategy for the recovery. The Group
has met on a twice-weekly basis to discuss the key        In terms of the call for views:
issues. A key part of the Group's work has been a
process to gather external evidence and advice, at              •   A further report, providing a detailed
pace, on the insights of a broad cross-section of                   summary of the responses received, will be
organisations, businesses, unions and individuals                   published in July;
across Scotland.                                                •   All responses will be posted on the Scottish
                                                                    Government's website, unless consultees
The areas for consideration were recognised to be                   have specifically asked for their responses
broad, and the consultation with key groups, and an                 to be confidential;
open call on the Scottish Government website, was               •   Responses from partner organisations, who
based on a series of questions and issues.         The              have    supported       the   process,    and
Group commissioned specific expert input, survey                    commissioned advice referred to in the
and research activity.                                              report are published alongside this report;
                                                                    and
In parallel with this exercise, the Group developed a           •   The engagement initiated by the Group will
targeted programme of engagement activity,                          be built on further, including by the Scottish
supported by Scottish Enterprise. Lord Smith of                     Government and its enterprise and skills
Kelvin commissioned specific input from business                    agencies,   and       responses   of   specific
organisations, and the Group benefited from                         relevance to ongoing policy development,
relevant work across the Scottish Government, its                   for example on the green recovery, will be
agencies and key sectoral fora.                                     passed on to the relevant lead organisation.

The immediate crisis has brought forward radical          1.3       Guiding Principles
and necessary responses to the health emergency.
The consultation encouraged engagement which              In developing the report, the Group has been
could be radical about the economic recovery as           guided by a set of principles, which have helped
well. The Group sought brave new ideas, and ideas         provide a frame of reference for the whole report.
that have not been seriously considered before. The       These Guiding Principles have also acted as a set of
consultation also confirmed existing proposals            criteria on which to judge the recommendations
whose time has come and need implementation.              which the Group has chosen to make.

The response to our engagement has been of high           The Scottish Government has recognised the four
quality and considerable breadth and depth. In the        categories of harms that have resulted from this
time available, there will not be scope to provide        crisis. The virus causes direct and tragic harm to
definitive answers to every question or to set out a      people's health; it has a wider impact on our health
comprehensive and detailed blueprint for the              and social care services; the restrictions which
period ahead. This report provides a direction for        Scotland, together with the other UK nations, has
our economic recovery, but requires a very                necessarily put in place to slow the spread of the
considerable   mobilisation    of   activities   across   virus can in turn cause wider social harms; and the

6 Advisory Group on Economic Recovery 2020
Towards a Robust, Resilient Wellbeing Economy for Scotland

wider negative impacts of the global pandemic and           lockdown represents just as big a challenge as
the lockdown have had an enormous impact on our             going into lockdown, and indeed a greater one.
economy.                                                    Managing this transition will be crucial in enabling
                                                            economic recovery and in preventing wider social
The unprecedented economic harms of this crisis             harm.
are already substantial. It has affected long standing
businesses, and       undermined     aspiring    growth     The lived experience of the crisis has brought some
companies. It has undermined livelihoods and jobs.          positives, including the collective willingness to
The productive capacity of the economy has been             respect the need to save lives and protect the NHS.
hit hard, and this will ripple forward during the           It has helped us rediscover what we value, and
recovery phase. Yet, there is no question that it was       helped us realise the importance of community, of
right to prioritise the response to the health              key workers, and of the wider foundations of
emergency to protect lives and the NHS, and it is           society, environment and the economy.              The
clear that the economic harm would have been                opportunity now is to maintain and nurture the true
worse unless the health emergency was addressed.            wealth of our nation which has too often been
                                                            overlooked.
In response to the crisis, significant action is
required to mitigate the economic recession.                The collective endeavour against the virus can
Governments have provided an extraordinary safety           evolve into a common purpose to think differently
net to business and individuals during the crisis.          about our economy, including the respective roles
                                                            of public and private sector. This will require action
The economic and social harms, and how we                   by government – Scottish and UK – but also by
manage them, will become the substantive policy             businesses, households and individuals. There is a
challenge facing Scotland for the foreseeable               historic chance to 'build back better', and fairer, in a
future.    This challenge will be further and               way which will leave the Scottish economy more
substantially increased by the prospect of a                robust and resilient than before.
changed relationship with the European Union at
the end of this year.                                       We must seize the opportunity for a process of
                                                            national renewal. Business in Scotland should be at
Over recent weeks, governments have rightly                 the centre of this renewal. And since Scotland
stepped in to counteract the precipitous drop in            cannot thrive if it is not back to work, and since
economic activity during the crisis, and this will          nearly 80% of Scots work in the private sector,
inevitably impact on the fiscal options open to             Scottish businesses must lie at the heart of our
government in future.        It is essential that we        recovery plan.
acknowledge     the     resulting   fiscal   constraints,
without recourse to a policy preference for austerity       While Scotland's National Performance Framework
and without undermining the capacity of public              remains the objective, we now have a new starting
services to support the country into recovery. As the       point. This report is only a first step in assessing the
economy does begin to recover, we must not repeat           balance sheet of Scotland as it enters economic
the mistakes of the past, whether the early years of        recovery. We have adopted a broad and robust
the 1980s recession or the post 2008 austerity.             framework for looking at the Scottish economy that
                                                            would capture all of its assets and provide the basis
Over coming months, as the economy recovers, the            for a holistic view of paths to a more robust and
level of government support to business and                 resilient economy in the future.
employees will wind down. This transition out of

7 Advisory Group on Economic Recovery 2020
Towards a Robust, Resilient Wellbeing Economy for Scotland

At the heart of this report is an assessment of          put at risk the livelihoods of workers, the self-
Scotland's economic recovery which considers all         employed, small business owners, entrepreneurs
facets of Scotland's capital assets, rather than         and Scotland's economic potential. It has revealed
prioritising one dimension over another. This            the vulnerability of businesses and supply chains to
assessment is structured broadly under the four          deal   with       shocks.   And    it   has    impacted
capitals, acknowledging that most issues straddle        disproportionately on those already experiencing
more than one.                                           hardship, thereby compounding the inequalities
                                                         already evident in our society.
The impacts of the crisis, and the necessary
restrictions on economic activity to eradicate the       Unless the economy is nurtured into recovery, we
virus, have had clear impacts on all four capitals. It   could see a compound crisis of joblessness and of
is too early, and too big a task, to make precise        loss of learning and of skills. We could see a sharp
estimates, but the impacts are mostly negative. The      rise in unemployment and underemployment, with
productive capacity of the economy has been put at       prolonged economic hardship and loss of potential.
risk, wage packets have been reduced and                 And as we have experienced so harshly in Scotland
investments in learning for the future have been         after previous recessions, the social harm of
compromised. Yet we should not discount the              economic      recessions     can    have      permanent
positives, in social cohesion and in environmental       damaging effects on wellbeing and public health.
quality.
                                                         Going forward, this points to the need to prioritise
These      impacts    have     been      experienced     resilience in our economy rather, than just over-
disproportionately by different groups across            prioritising efficiency and low cost. This resilience
society, whether directly in terms of mortality and      will require acknowledging the importance of
illness or in consequence through impacts on             economic security, whether against risks like a
employment patterns, earnings and the lived              future pandemic, cyber-attacks, trade dislocation or
experience.                                              climate change. It will need a greater recognition of
                                                         the mutual interdependencies in our society,
In building forward the best possible economic           whether the importance of key workers, the reliance
recovery, the key role of government is to set the       on digital technology, and the contribution of our
direction and to promote the positive freedoms,          social and care services. And it will recognise our
capabilities and choices in society. We came into        collective need for entertainment, sport and culture
this period seeking to lay the foundations of a          - all of which have been so badly missed in recent
robust, wellbeing economy. We must come out of           months.
it with an additional focus on resilience. A robust
and resilient economy is a foundation for human          This report begins to identify those areas of focus
wellbeing, and a worthy objective for the future.        for the recovery stage, based on the need to protect
Over the recovery phase, and in future, the              businesses, workers and the self-employed, prevent
economic      development    strategy   should   give    long-term     consequences         of   learning   and
greater strategic attention to the resilience of         employment gaps, and promote positive changes
business and the economy, to address future risks,       for the future.
whether pandemics, changes in international trade
and climate change.                                      In the short to medium term, we must protect
                                                         economic activity.      This has taken the form of
The crisis has exposed both the inequalities in our      unprecedented steps to protect the productive
society and vulnerabilities in our economy. It has       capacity of businesses and the incomes of workers.

8 Advisory Group on Economic Recovery 2020
Towards a Robust, Resilient Wellbeing Economy for Scotland

This approach builds on a sound macroeconomic           And for the future, we must promote the
case to seek to mitigate the damage to the              acceleration of positive actions and trends, which
economy now to protect against even greater losses      can now be embedded and encouraged.                        The
later. While Scotland is currently, and permanently,    greater      utilisation     of     digital    and   'virtual
poorer as a result of the pandemic, we are in a         infrastructure' can lock in beneficial changes. This
better position than we would have been without         can enable greater choices for urban transport and
the extensive measures taken to protect businesses      deliver better for rural areas.
and individuals during the crisis.
                                                        The drivers of recovery will reflect many of the same
In the months ahead, we must seek to prevent            issues as before, but will need to be addressed in
sustained, long-term damage to our economy and          different ways. There will be a need for a proactive,
society. The steps taken to mitigate reduced            muscular intervention from all layers of government
consumer     spending,     failure   of   businesses,   and from economic and skills agencies, which will
bankruptcies and closure have all provided some         need to adapt to the new circumstances. This can
protection   against   the    immediate      economic   build on the improvements already underway,
recession. But they also seek to prevent future harm    including the development of new organisations
to the economic and social fabric of the country.       like the Scottish National Investment Bank and
The impact on the economy of the permanent              South of Scotland Enterprise and the pivoting of
closure of otherwise viable companies and the loss      activities to support recovery.
of otherwise productive jobs will have future
economic consequences.                                  A number of common themes have emerged
                                                        through the assessment of the Group and from the
Moreover, the loss of a period of schooling or          consultations with businesses and stakeholders.
compromised education could lead to a so-called         These point to employment and education being at
'learning loss' which could have long-term effects.     the heart of our plan for recovery, while accelerating
A sustained period of unemployment harms                action to tackle inequality.
wellbeing and can compromise long-term earning
potential. Likewise, a compromised transition for       The ambition to respond proactively and positively
our young people moving from education into the         to the recovery must acknowledge the fiscal context
labour market runs the risk of permanent economic       facing    governments.        The     crisis   has   led    to
and social harm.                                        exceptionally high levels of government and private
                                                        sector debt, albeit alongside a likely sustained
So the prevention of lasting long-term effects on       period of low interest rates.             So while public
the prospects of companies and of people's              spending and borrowing and other government
livelihoods in the future must be a key objective for   interventions will have a critical part to play in
government intervention. It is nearly ten years since   stimulating the recovery, we need to be realistic that
the Christie Commission recommended that priority       financial resources are extremely tight and likely to
should be given to preventative action.         These   become tighter. A balance needs to be found
principles remain relevant, and ensuring prevention     between the need for restraint and the opportunity
of lasting negative consequences of this economic       to invest at low cost to promote recovery.
recession, especially for the young, the unemployed
and those in precarious employment must be a            Therefore,      this       report     seeks     to     make
priority.                                               recommendations which will have impact without
                                                        simply recommending more spending. The Group
                                                        has sought to make recommendations which are an

9 Advisory Group on Economic Recovery 2020
Towards a Robust, Resilient Wellbeing Economy for Scotland

action list, and not just a shopping list for more        accelerating and adjusting the Fiscal Framework in
government expenditure. A commitment to fiscal            Scotland to ensure it is fit for a new purpose.
sustainability should in turn be a basis for

The ten overarching principles guiding the work of the Group are:

      Our Guiding Principles
 1. The economic harms of this crisis are substantial, and significant action is required to mitigate the
      economic recession caused by the pandemic

 2. In responding to the economic situation, we must not repeat the mistakes of the past (whether the 1980s
      recession or the post-2008 austerity)

 3. We must seize the opportunity for a process of national renewal, with economic recovery underpinned
      by a new deal with business

 4. The crisis has made us rediscover what we value - we must nurture the true wealth of our nation which
      has too often been overlooked

 5. A key role of government is to set the direction for economic recovery and to promote the positive
      freedoms in society

 6. We need a focus on a robust, resilient wellbeing economy

 7. We must accelerate action to promote wellbeing and Fair Work and tackle inequality by mitigating the
      risks of unemployment, especially among groups hit hard by the crisis

 8. We must restore employment, by prioritising a green investment and education-led recovery, with a
      prominent role for digital technology

 9. A renewed sectoral and regional approach can release the innovation and collective spirit required to
      adapt to the new world

 10. Our recommendations are an action list, not a shopping list

10 Advisory Group on Economic Recovery 2020
Towards a Robust, Resilient Wellbeing Economy for Scotland

2.          Scotland's economic context

Prior to the coronavirus pandemic, the Scottish                       second quartile. Scotland's international ranking
economy was influenced by a range of global and                       within the OECD has been largely unchanged since
domestic economic and political developments                          2007.
over the past decade such as the global financial
crisis of 2008-09, the significant fall in oil price in               However, over the period since the financial crisis,
2014 and the UK vote to leave the EU in 2016. These                   growth in GDP per head was similar to that of the
have had significant impacts on the performance of                    rest of the UK but in Scotland was driven by both
the Scottish economy and on expectations of how                       increases in productivity and population whereas
the Scottish economy, and sectors within it, will                     for the UK as a whole it was primarily driven by an
continue to evolve going forward.                                     increase in population from inward migration.
                                                                      However, inward migration is important to Scotland
In the year leading up to the pandemic outbreak,                      due to the (older) age structure of the population.
growth in the Scottish economy had weakened in                        This is picked up in greater detail in section 2.5.
the face of slower UK and global growth and
significant uncertainty regarding Brexit, impacting                   Despite the uncertainty caused by Brexit in 2019,
on investment, trade, sentiment and output. The                       Scotland retained its position as second to London
Scottish economy grew 0.7% in 2019, significantly                     in attracting new Foreign Direct Investment projects
below trend, while business investment had fallen                     in 2019 with 101 new inward investment projects
13%.                                                                  being secured, up from 94 the previous year.

Scotland's labour market continued to perform                         2.1        Scotland's economic strategy
strongly over 2019, with unemployment remaining
around 4% and close to record low levels and high                     Scotland's Economic Strategy1 was published in
employment. This fed into stronger wage growth                        2015 and sets out the ambition to reach the top
over the year, with full time gross median weekly                     quartile        of    OECD     countries    on     productivity,
earnings rising 2.4% over the year to £576.70:                        wellbeing, sustainability and equality. It placed an
however, growth remained subdued in real terms                        emphasis on boosting                competitiveness while
rising 0.4%.                                                          simultaneously tackling inequalities, and set out
                                                                      four    priority        areas:     investment,      innovation,
Annual productivity slowed to 0.5% growth in 2019,                    internationalisation and inclusive growth.
after increasing by 3.2% in 2018.                   Annual
productivity growth can vary widely from year to                      There      is        growing     evidence   that     delivering
year, but looking over the longer term it has grown                   sustainable growth and addressing longstanding
by an average of 0.8% per year since the 2008-09                      inequalities are reinforcing – and not competing –
recession. Prior to the recession, from 1998 to 2007,                 objectives. The OECD estimated that rising income
output per hour worked increased by 1.5% per year                     inequality had reduced UK GDP per capita growth
on average. In 2018, Scotland was ranked in 16th                      by 9 percentage points between 1990 and 20102
place (out of 37 countries) for productivity levels                   and the IMF notes that tackling inequality is not only
amongst OECD countries, in the lower half of the

1
    https://www.gov.scot/publications/scotlands-economic-strategy/
2
    http://www.oecd.org/unitedkingdom/making-inclusive-growth-happen-in-the-uk.htm

11 Advisory Group on Economic Recovery 2020
Towards a Robust, Resilient Wellbeing Economy for Scotland

a social imperative; it is critical for sustaining                    analysis shows that 22% of the economy has been
growth .3
                                                                      strictly closed which has impacted over 900,000 jobs
                                                                      and over one third of the business base (including
2.2         Current economic situation                                the self-employed).

There is broad consensus that the pace and scale of                   Scotland's GDP fell by 2.5% in real terms during the
collapse in economic activity is unprecedented but                    first quarter of 2020 (Jan to March)4. Over the same
acknowledgement that this has occurred to protect                     period, GDP in the UK as a whole fell by 2.0%.
public health.                                                        Compared to the same quarter last year, Scotland's
                                                                      GDP fell by 2.3%. Over the same period, the UK as a
The Scottish Government's most recent assessment                      whole fell by 1.6%. The largest single contribution
of the impact on the Scottish economy by the Chief                    to change over the quarter came from contraction
Economist in June 2020 suggests a fall in GDP in                      in manufacturing (within Production), but there
Scotland of a third over the current period of                        were falls across almost all industries.
distancing and 14% over the year. The Scottish
Government's         scenario       analysis       suggests           In experimental statistics released on 17 June 5,
unemployment could reach 10% later in 2020.                           developed to track the impact of the crisis as quickly
                                                                      as    possible,    Scotland's     GDP     is   provisionally
These impacts are similar to what we might expect                     estimated to have fallen by 18.9% in real terms
to see in other countries and the global economy is                   during April, after a fall of 5.0% in March. These
forecast to contract this year for the first time since               results are very similar to the pattern seen across the
the financial crisis.                                                 UK as a whole, in which GDP fell 20.4% in April, and
                                                                      reflect the direct economic impacts of the Covid-19
                                                                      pandemic in Scotland during the first weeks and full
                                                                      month of the lockdown phase.

                                                                      The industries with the largest falls in output over
                                                                      the latest two months are those which have been
                                                                      required to close or where working at home is not
                                                                      possible. This includes Accommodation and Food
                                                                      Services (down 85% over two months) and Arts,
                                                                      Culture and Recreation Services (down 51% over
                                                                      two months). These results are provisional and likely
                                                                      to be revised in the coming months as data sources
                                                                      and methods are further improved, but go some
Figure 1 - Effect of partial or total shutdown on economic
activity in Scotland (Source: SG Analysis)                            way to confirm the analysis above.

The priority has been to protect public health with
                                                                      We are just beginning to see the impacts of Covid-
physical distancing measures quickly introduced to
                                                                      19 on the labour market with the most recent labour
contain the spread of Covid-19.            Some of these
                                                                      market figures for the period until April 2020 and
measures have necessitated the shutdown of many
                                                                      for youth unemployment to March 2020.
parts of the Scottish economy. Our economic

3
  https://blogs.imf.org/2018/01/23/5-things-you-need-to-know-about-inequality/
4
  https://www.gov.scot/publications/first-estimate-of-gdp-2020-q1/
5
  https://www.gov.scot/publications/monthly-gdp-april-2020/ Note: Any apparent differences between Scotland and the UK as a whole
are within the likely margin of error and should not be interpreted as significant.

12 Advisory Group on Economic Recovery 2020
Towards a Robust, Resilient Wellbeing Economy for Scotland

Over the quarter February-April 2020, rates for                           furloughed (628,000 workers in Scotland up to 31
unemployment increased to 4.6%, employment                                May)6.
decreased to 74.3% and inactivity decreased to
22.1%. There were 127,000 people unemployed in                            2.3      Economic prospects
Scotland, up 30,000 since the last quarter. It should
be noted that furloughed workers are recorded in                          We estimate a 33% fall in Scottish GDP over the
the employment category as they are only                                  months that the current distancing measures are in
temporarily away from work.                                               place (see Figure 1). These estimates are similar to
                                                                          those produced by the OECD as well as other
The youth labour market (16-24 year olds) is                              organisations such as the Office for Budget
already beginning to show Covid-19 impact. For the                        Responsibility.
year April 2019-March 2020 compared to the
previous        year,    the    employment         rate    was            The outlook for the UK economy is increasingly
significantly lower, a drop of 3.6% to 54.8%, and the                     pessimistic. The latest UK GDP data for March 2020
unemployment rate was slightly lower at 8.8%. Over                        was down 5.8% compared to February (and down
a third of those working in Accommodation and                             2% over the first quarter of 2020). The average of
Food Services are aged 16-24, a sector particularly                       independent forecasts for the UK suggests a fall of
hit by lockdown measures, and those in this age                           8.6% in GDP.
group are more likely to have non-secure contracts.
                                                                          The Bank of England scenario analysis (7 May)
                                                                          suggests that UK GDP could fall by 14% in 2020 with
                                                                          a bounce back to growth of 15% in 2021.
                                                                          Unemployment could rise to 8% in 2020 and remain
                                                                          elevated at 7% in 2021.

                                                                          The Bank of England and the OBR have in recent
                                                                          analysis assumed a V-shaped recovery, that is, a
                                                                          short, sharp decline in economic activity followed
                                                                          swiftly by a rebound in growth within 12 months. As
                                                                          more economic data emerge, there is a growing
Figure 2 - Claimant count in Scotland                                     recognition that a quick rebound in economic
                                                                          activity following the phasing out of lockdown may
Experimental claimant count data for Scotland                             be unlikely.
between April and May 2020, shows a 10% increase,
taking the level to 218,000 and the rate to 7.8%. The                     The Scottish economy will recover from the current
experimental claimant count data covers claims for                        impacts of Covid-19, but the shape and speed of
Jobseeker's Allowance and those claimants in the                          adjustment are uncertain.        Although physical
Universal         Credit       'searching        for      work'           distancing measures are expected to be temporary
conditionality. These suggest that unemployment                           in nature, there is potential for even short-term
in Scotland in May was closer to 187,000 (from                            measures to have long-lasting impacts and become
127,000 in April) with a rate at around 6.7%. We can                      more structural.
expect to see unemployment rise each month,                               The Scottish Government has undertaken modelling
depending on what happens with workers currently                          of illustrative scenarios. The modelling presents two

6
    https://www.gov.uk/government/statistics/coronavirus-job-retention-scheme-statistics-june-2020

13 Advisory Group on Economic Recovery 2020
Towards a Robust, Resilient Wellbeing Economy for Scotland

illustrative scenarios for the economy, not forecasts             economic output does not recovery to pre-crisis
or predictions, but scenarios that reflect key policy             levels until the start of 2023.
variables and potential recovery paths for the
economy. The Scottish Government has undertaken
modelling of illustrative scenarios. Figure 3 shows a
'V-Shaped Recovery' scenario, with a sharp fall in
GDP and then a strong recovery; unemployment
rises to 10% in late 2020, before returning to pre-
pandemic levels after around a year.

There is still a significant amount of uncertainty over
how the labour market may recover. For example,
during the financial crisis, there was evidence of
employees willing to accept pay cuts in order to
maintain employment. Alternatively, firms may                     Figure 4 - Illustrative modelling on medium-term impacts on
                                                                  unemployment
prefer to maintain wages to retain experienced staff
in the short term, whilst keeping fewer staff to cut              Figure 4 also shows the impact the Job Retention
costs.                                                            Scheme could have on headline unemployment
                                                                  rates in Scotland. Even with the current levels of
                                                                  government fiscal support, in the absence of the
                                                                  scheme, it is estimated that unemployment could
                                                                  have reached around 14%. This is similar to what has
                                                                  already been seen in the US, where there is no
                                                                  equivalent     scheme.     Ultimately,      the   level   of
                                                                  unemployment will depend on how many people
                                                                  currently furloughed become unemployed as the
                                                                  scheme is unwound. This highlights the importance
                                                                  of withdrawing the scheme gradually.

Figure 3 - Illustrative modelling on medium-term impacts on GDP
                                                                  2.4  Assessment of factors affecting the
Figure 3 shows that, in the first scenario, 'V-shaped
                                                                  economic recovery
Recovery', there is a swift recovery across all sectors,
with minimal loss of productive capacity or scarring              There are a number of factors that are uncertain
on the economy. In the second scenario, 'Gradual                  around the recovery and the medium-term outlook.
Recovery', a greater degree of scarring is assumed
and sectors recover at             different speeds as            As the economy restarts, we will see a reversal of the
restrictions are gradually lifted.                                output contraction for many parts of the domestic
                                                                  economy.      Not    all   sectors   will    come     back
Despite both scenarios having the same profile up                 immediately,     however,      as    external     demand,
to 2020 Q2, the medium-term pathway looks very                    consumer tastes and business models will have
different. In the 'Gradual Recovery' scenario, the                changed significantly in order to operate in a safe
slower rebound in demand causes the short-term                    manner.
downturn to be more protracted, and more                          There may be a loss of productive capacity as the
importantly the greater degree of scarring means                  restrictions in economic activity continue and this

14 Advisory Group on Economic Recovery 2020