TRADETALK BUILDING A STRONGER FUTURE - Local 249
Page content transcription
If your browser does not render page correctly, please read the page content below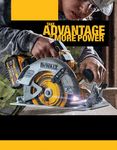 TRADETALK
THE CARPENTERS' DISTRICT COUNCIL OF ONTARIO

 Spring 2021
                           BU I LD I N G A S T R O N G ER F UT UR E
MANAGE YOUR BENEFITS
                    IN THE PALM OF YOUR HAND

   Make the move to digital to efficiently access benefit plan information

   At MANION, we're committed to providing Members                   For your convenience at this time of year, we remind
   with superior customer service—in person, on the                  you that your T4 and Union Dues receipts are
   phone and online—through myMANION, your all-in-                   available online!
   one Benefit Plan mobile app and portal. Managing
   your benefit plan and obtaining information should
   be fast & simple, which is why we are always
   working to improve your online experience.

   Download the myMANION app today to:

                Access your benefit card in the app, even
                without mobile data

                View all of your coverage details.
                Coverage lookup coming soon!

                View your Trust Balances, such as your Vacation Bank,
                Statutory Holiday Bank, Supplementary Unemployment
                Benefits Bank & Welfare Bank (as applicable)

                View your claims history and check the status
                of your claims

                Set up banking information for direct deposit

                Access your benefit booklet, claim forms, annual
                statements, work history and more

Search 'myMANION' in the App Store or
Google Play and download for free.

To receive your username or password, please contact us by
phone at 1-866-532-8999 or by email at askus@mymanion.com.

Only available to members that have a benefits plan administered by MANION.
CONTENTS
                                                                                                                                        7
FEATURES                                         45	Hospice Thank you

4        Message from the E.S.T.                 51	2050 Design Competition                                                                          T
5        SHN, Building Better Hospitals          53         Legal Department Report

6 	Message from the President                   55         In Memoriam

8        Organizing Director's Message           AREA 1
                                                                                                               Construction Industry Tax Fraud
9	Message from Equity Diversity                 10         Local 18 - Hamilton                                Days of Action – April 14-17, 2021
         Inclusion Representative                12 	Local 494 - Windsor
17       Training Directors Report               13 	Local 1256 - Sarnia
                                                                                                               Underground Activit
18       Climbing System Course                  14         Local 1946 - London                                The underground economy in Ontar
20       Return of Tradeshow Industry            15 	Local 2222 - Goderich                                    legitimate contractors. A new study,
                                                                                                               revenue losses due to underground
28	Broccolini, BigShow Scaffold                 AREA 2
         Shrink Wrap Project                                                                                    FACT     Between 2013 and 2017,

                                                                                                                                      28
                                                 22	Local 27 - Toronto                                                  billion annually as a resul
31	Healthy Airport                                                                                                      of 30% since our last stud
                                                 24	Local 397 - Oshawa
33       CCAT update
                                                 25 	Local 1030 - Toronto
34	Mass Timber in Austria
                                                 26	Local 675 - Toronto
35	WSIB Report
                                                 32	Local 785 - Cambridge
                                                                                                                         INCOME
                                                                                                                             TAX        $1.1B
36	Bare-Knuckle Capitalism
                                                 AREA 3
37       H.O.P.E. LOCAL 2220 Report
                                                 46	Local 93 - Ottawa
38       The Time Is Now - Opioids

40	Portland Commons Project
                                                 48	Local 249 - Kingston

                                                 49	Local 2041 - Ottawa
                                                                                                           42                         CPP      $656
42	Tower Projects - Climbing                                                                     Cover Photo: Nancy Adams of Local 675 is
         System Techs                            AREA 4                                           Layout lead with 4 Star Drywall Ltd. on a
                                                                                                  Bloom Long Term Care Residence in Ajax
                                                 50	Local 2486 - Sudbury
44	Message from Sisters in the                                                                   Celebrating "International Womens Day" for
         Brotherhood Chair                       52	Local 1669 - Thunder Bay                     a video see: www.thecarpentersunion.ca
                                                                                                                FACT     The primary driver of the
                                                                                                                         'Independent Operators'
                                                                                                                         Carpenters are particula
                                                                    EXECUTIVE COMMITTEE
                                                                                                                FACT     Only 22% of 'Independe
                                      Tony Iannuzzi                 Mike Yorke          Thomas Cardinal                 Rod
                                                                                                                         areThompson
                                                                                                                             not paying WSIB prem
                                      Executive Secretary            President                Vice President                 Warden
                                          Treasurer                                                                                             Floor C
                                                                                                                FACT     Unscrupulous contractor
                                                                                                                                              Installe
                                     Claudio Mazzotta              Matt Creary            Don Fraser                     Joel Neville
                                                                                                                         enjoy   an unfair competitiv
                                          Conductor                   Trustee                    Trustee                    Trustee
                                                                                                                         employment     standards o
     The Carpenters' District
       Council of Ontario                                           EDITORIAL COMMITTEE WHAT CAN WE DO?
      222 Rowntree Dairy Road
      Woodbridge, ON L4L 9T2           SUSAN NICHOLSON                           MIKE YORKE                           GEMMA
                                                                                                               Continued     BEIS
                                                                                                                          enforcement  efforts are r
                                                                                                               legitimate contractors who support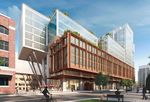 MESSAGE FROM
                                       THE E.S.T.
                                         Tony Iannuzzi, Executive Secretary Treasurer

Brothers and Sisters:                                                  be rescheduled to accommodate changing guidelines. On behalf of
                                                                       our Training Centres, thank you for your patience in this regard.

I
    t has now been over a year since the World Health Organization
    declared that COVID-19 was a global pandemic. While much           We are hopeful that with the rolling out of vaccines, the pandemic
    about our lives has changed, one thing that has remained           will be under control sooner rather than later and that we can
consistent is the Union's commitment to keeping its members safe.      return to meeting in person. However, we must continue to do
                                                                       our part to flatten the curve. This means not meeting in person
I am proud of how you, our members, have worked tirelessly in
                                                                       before it is safe to do so. I know our locals are eager to resume in
the face of this pandemic. Through you, we have helped keep
                                                                       person membership meetings and the Council is looking forward
Ontario's economy going and have continued to build important
                                                                       to resuming our regular delegate meetings. We will resume these
infrastructure needed by this Province. Those members of our
                                                                       meetings just as soon as it is safe to do so.
health care local, HOPE Local 2220, have continued working
in Long-Term Care and Retirement Homes (sometimes during               We hope to see you soon. In the meantime, stay safe.
COVID-19 outbreaks) to provide care for the most vulnerable of our
                                                                       In solidarity,
society. I thank you all for your efforts.

With restrictions lifting in many areas across the Province, it is
important that each and every one of you continue to comply with
public health guidelines, both on and off the jobsite.
                                                                       Tony Iannuzzi
More and more employers are beginning to implement COVID-19            Executive Secretary Treasurer
testing on their jobsites. The Union supports the use of these
tests, provided certain criteria are followed, including: (1) the
testing requirements apply equally to all onsite workers and only
relate to testing for COVID-19; (2) the testing is carried out by an
independent qualified health care provider; (3) the results of the
testing is kept confidential and private; (4) the testing is carried
out in a private and suitable place on/adjacent to the jobsite
during working hours; (5) employees are paid for any time spent
taking on-site tests. If you have any questions or concerns about
the use of on-site COVID-19 testing, please contact your business
representative.

I am pleased to report that our Training Centres across the province
have reopened, in accordance with the guidelines in effect for the
area in which each Training Centre is located. This may mean that
there are limits in place with respect to how many individuals can
attend classes, and it may mean that training courses may have to

4      Trade Talk    www.thecarpentersunion.ca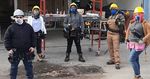 BUILDING
BETTER
HOSPITALS                                                                                                     Government Capital
                                                                                                             Infrastructure Funding
                                                                                                                  between 2010-2018

for Scarborough's
brighter, healthier future                                                                      $0B $10B
                                                                                                  Scarborough Health           All other GTA hospitals
                                                                                                  Network (3 hospitals)            and health care
                                                                                                                                      providers

                                                                                                                  Ontario Hospital
                                                                                                                  Funding Model
OUR HOSPITALS                                                                                    Capital Infrastructure
                                                                                                                                       90% 10%
Across three hospitals and eight satellite sites, SHN employs some of                                                            HOSPITAL       GOV.
our generation's best physicians, nurses and medical professionals.                              Medical Equipment
                                                                                                                                              100%
These teams are delivering exceptional clinical expertise and techniques                                                                   HOSPITAL
to treat Scarborough's patients and families effectively, inclusively and
with compassion.

SHN is home to Ontario's largest nephrology program, and operates the
fourth largest maternal and newborn program in the province. We deliver
North America's largest regional community-based cardiovascular
rehabilitation program, and are the designated cardiac care and spine
centre for Scarborough and surrounding communities to the east. SHN is           Centenary                     General                Birchmount
also home to a state-of-the-art Eye Centre specializing in glaucoma and

                                                                             3         rd largest        831                          beds and
cataracts surgeries.                                                                                                                  85 bassinets
                                                                                          community
                                                                                          health network
                                                                                                 in Canada                5,920             deliveries

                                                                             Serving a catchment area of                  59,900                surgeries

                                                                             832,000                            people
                                                                                                                          600,000        outpatient visits

Scarborough Health Network Foundation (SHN Foundation)
108-3030 Lawrence Ave E, Scarborough, ON M1P 2T7
416-431-8130 | SHNFoundation.ca | foundation@shn.ca

                                                     Construction Industry

            CARPENTERS SUPPORT      TA X
                                    FRAUD

            HEALTHCARE AND TRANSIT.
                                                         DESTROYS
                                                        COMMUNITIES

These banners are a positive face on our Tax Fraud campaign – Imagine What We Could Build- in Healthcare!
In communities throughout Ontario healthcare needs are pressing- in Scarborough, in Windsor and in Brampton.
For more info see : SHNFoundation.ca & Fair Deal for Brampton.

                                                                                     Trade Talk            www.thecarpentersunion.ca                 5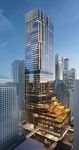 MESSAGE FROM
                                     THE PRESIDENT
                                        Mike Yorke, President

'W
                   hat a difference a day makes' – sang Dinah            a complete overhaul and rebuild of the Westin Conference Centre
                   Washington, 'what a difference a year makes' sang     (see page 20). Innovation is key to leading and staying there, and
                   no-one ever! But that's the tune we are all dancing   concrete forming is no exception, a recent article from the Daily
to now! What an incredible year of change, challenge and tragedy.        Commercial News looks at three projects in Toronto all using
Our lives have certainly been upended since March 11 of last year
                                                         th
                                                                         unique leading-edge formwork systems, starting on page 42.
when the WHO declared the Covid 19 outbreak a Global pandemic.
By and large the construction industry has weathered the storm
                                                                         UBC International Campaign
                                                                         This year, our Regional Council's NoTaxFraud.com campaign will be
well and with vaccines for the masses in sight, better days are
                                                                         bigger and more integrated with the UBC national and international
surely ahead.
                                                                         campaigns than ever. As the third year running the challenge is to
Speaking of better days, in this issue of Trade Talk, you will note      move beyond education and awareness and on to legislation and
that our union continues to lead the industry on many fronts,            actions that result in the Underground economy being curtailed
resulting in workers with better skills, working on safer jobs (31%      and strangled. When unscrupulous contractors engage in Tax Fraud
safer – see page 16) organizing like never before (page 8) and           it rips off and exploits workers, hurts communities and damages the
building up this province from one end to the other.                     legitimate construction employers and employees. As we note in
                                                                         our materials that you will soon see on site- 'You pay your taxes ~
Industry Challenges- Opioids                                             Why should some contractors get to cheat on theirs?' For more info
Of course, there are always challenges but that's where leadership
                                                                         see: NoTaxFraud.com and stoptaxfraud.com
comes in – we were pleased to recently host a Zoom meeting with
General President McCarron and 3,000 Canadian members where              So again – the Carpenters are leading; in our industry and in our
the GP spoke directly to some of those challenges - like how do we       community for all workers. I have great pride in this union and trust
restart the training at the ITC in Las Vegas safely and efficiently?     you do as well!
He also spoke of the crisis in our industry of suicide and Opioid
                                                                         Have a great spring season, work safe, enjoy the time with your
use and that the union is developing programs to take on this
                                                                         families and we will see you soon!
emergency. Instructors and staff are currently engaged in mental
wellness awareness programs which is a solid step in the right           In Solidarity,
direction. Our colleague John Gaal of St Louis carpenters has given
us his insight on the subject as well. (see pages 18 &19)                Mike Yorke
                                                                         President
Industry positives
Other positive news is that the development community has clear
confidence in the Commercial Real Estate (CRE) sector and shovels
are going in the ground continually and, using innovation and state
of the art design to ensure safety of the future office workers and
others (see pages 40 &41). Last issue we noted the support that
our trade show sector truly needs and a positive signal there, is a
proposal at Toronto city hall for a development at 11 Bay Street for

6     Trade Talk     www.thecarpentersunion.ca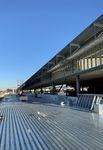 TAXES BUILD OUR CRUCIAL TRANSIT & HOSPITALS.
                                                                  TAXES PAY FOR CHILDREN'S EDUCATION.
                                                                TAXES ENSURE STRONGER COMMUNITIES.
 Construction Industry Tax Fraud                                       TAX FRAUD HURTS COMMUNITIES.
 Days of Action – April 14-17, 2021

Underground Activity in Ontario's Construction Industry Costs Us All
The underground economy in Ontario's construction industry undermines the province's fiscal position and hurts
legitimate contractors. A new study, commissioned by the Ontario Construction Secretariat, estimates that annual
revenue losses due to underground activity have increased by 30% over the past decade.

 FACT           Between 2013 and 2017, the Province of Ontario and Federal Government lost between $1.8 billion and $3.1
                billion annually as a result of contractors operating in the underground economy. This represents an increase
                of 30% since our last study in 2009 when annual revenue losses were in the order of $1.4-$2.4 billion.

                                                                                                                                               $832 M       HST
                INCOME
                    TAX              $1.1B

                                                                                      $     3.1
                                                                                        BILLION
                                                                                                                                    $340 M WSIB

                                CPP          $656 M                                                                       $119 M     EMPLOYMENT
                                                                                                                                     INSURANCE

                                                                               $18 M     EMPLOYER
                                                                                         HEALTH TAX

 FACT           The primary driver of the underground economy is employers improperly classifying their workers as
                'Independent Operators' rather than employees. Floor Covering Installers, Tilesetters, Painters, and
                Carpenters are particularly vulnerable to this illegal practice.

 FACT           Only 22% of 'Independent Operators' are registered with the WSIB. Close to 84,000 independent operators
                are not paying WSIB premiums.
                                                Floor Covering              Tilesetters                 Painters and                Carpenters
 FACT           Unscrupulous contractors    who illegally style workers as
                                   Installers                              'independent operators' rather than employees
                                                                         Decorators
                enjoy an unfair competitive advantage over legitimate contractors who comply with their WSIB, payroll and
                employment standards obligations.

 WHAT CAN WE DO?

                                                                     22
Continued enforcement efforts are required to rein in the underground economy and create a level playing field for
legitimate contractors who support health and safety and apprenticeship programs. Get the Facts!
Source: Ontario Construction Secretariat, Prism Economics & Analysis, The Underground Economy in Ontario's Construction Industry, 2019

stoptaxfraud.net                      notaxfraud.comP E Rthecarpentersunion.ca
                                                          CENT
                                                                                                                              iciconstruction.com
You Pay Your Taxes, Why Should Some Construction Contractors Get to CHEAT? THEIR TAX FRAUD COSTS EVERYONE.

TAX FRAUD
LET'S STOP IT!                                                                                                                    Trade Talk   www.thecarpentersunion.ca   7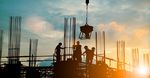 ORGANIZING DIRECTOR'S MESSAGE

                                     ORGANIZING DIRECTOR'S
                                     MESSAGE
                                       Henry Pereira, Director of Organizing

I hope this message finds you and your loved ones well.                   Gone are the big employee meetings in break rooms, lunch areas,

T
                                                                          or even rented hotel conference rooms that organizers often put
       he word "unprecedented" has been the go-to term to describe
       the ripple effects of the COVID-19 pandemic - a pandemic           together to help organize companies.
       that no one could have predicted which turned the world
                                                                          As we continue to work around the challenges of gathering in
upside down in 2020.
                                                                          person, organizers across the province are part of a new generation
While the future is still unknown, this crisis has shown us that          of labour activists that have had to stretch themselves beyond the
workers do not give in to hardship easily and will continue to fight      person-to-person skills using creative techniques and tools to get
for fair wages and safe working conditions on behalf of themselves        their message out, including organizing online.
and their coworkers.
                                                                          Digital campaigning leverages technology to create change, so the
Because unionized workers can bargain over conditions, while non-
                                                                          Carpenters' District Council of Ontario is taking steps to capitalize on
union workers are stuck with accepting almost anything the boss
                                                                          the organizing opportunity presented by COVID 19. We have become
wants to do, never has the need for a union been more urgent.
                                                                          adept at organizing employees virtually, using social media, text
We all know that joining a union is the most effective way to             messages, zoom meetings, etc., to connect with groups of employees.
improve your wages, benefits and working conditions. Now, it is
also the best way to make sure that you and your coworkers are            Although 2020 was a successful year for the CDCO's organizing
included in the decisions that your employer makes during and             department, we didn't win every application. But even unsuccessful
after the COVID-19 pandemic. Unions fight hard every day to ensure        attempts at organizing can have a lasting impact in the workplace
employers fulfill their obligations to keep workers safe, and 2020        by getting employees thinking about the big picture, how hard
has seen an increase in individual interest to join unions.               they're working and where the profits of their labour are going. They
While there are still major obstacles that make it difficult for          also understand that because of unions, workers across Ontario have
workers to actually join a union, employers have made it as difficult     decent pay, benefits and pensions. But they had to stand up for their
as possible for their employees to turn to unions for help navigating     rights and fight to win those gains.
these unprecedented times.
                                                                          In so doing, employees are more likely to engage in union
Like many organizations, unions had to adapt quickly to changes           organizing again in the near future and when they do, the
brought on by COVID-19. The pandemic has presented new                    Carpenters' Union will be here for them.
challenges and opportunities for organizers. Our organizers have
had to change the way in which they connect with workers.                 The Carpenters' Union has a long history of improving workers'
                                                                          everyday lives, and we will continue to work hard every day to
Organizing builds power by engaging and connecting people in              protect the rights we've won, and to win new rights for all workers.
collective action. Because organizing workers is most successful
with face-to-face communication, the pandemic has created a               If anyone you know is working for a non-union contractor/
difficult situation for unions that want to offer support to workers      company or knows someone who is, please ask them to call us
but face new challenges.                                                  at 905.652.4140 ext. 291 and we will be happy to assist them in
Organizing is like storytelling. While talking face-to-face will always   improving their working conditions.
be a better way to communicate with new and existing workers,             On behalf of the organizing department, please continue to stay safe
connecting with workers remains a challenge.                              and healthy.
So much of organizing is relationship work and building connections       In Solidarity,
with people, but limited accessibility to jobsites, social distancing,
and stay-at-home orders are adding a real complexity to that              Henry Pereira
relationship-building work.                                               Director of Organizing

8     Trade Talk    www.thecarpentersunion.ca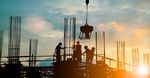 MESSAGE FROM
                                    EQUITY DIVERSITY INCLUSION
                                    REPRESENTATIVE
                                       Chris Campbell, Equity Diversity Inclusion Representative

My Dear Brothers and Sisters,                                            to women, members of the BIOPIC community and equity seeking
                                                                         groups.

T
         hank you for the privilege of serving as the Equity Diversity
         Inclusion Representative of the Carpenters' District Council    In Toronto there are currently seven large projects under CB
         of Ontario (CDCO).                                              agreement totalling about $15B. The City's framework agreement
                                                                         was strengthened in February 2021. City Council named the TCBN
A major focus of my responsibility is to address issues of racism,
                                                                         as a key strategic partner to support the implementation of the
fight discriminatory hiring practice and promote our trade to
                                                                         Framework and the ten per cent equity target on construction
women and persons in the BIOPIC community. I will also be
                                                                         projects procured by PMMD over $50 million, and Housing Now
proactively fostering and engaging effective relationships with
                                                                         projects.
local community partners around the province. This work has been
severely hampered because of the COVID-19 pandemic but we                Equity Diversity Inclusion Committee
persevere using "virtual alternatives." I am also the point person for   An Equity Diversity Inclusion committee was established at Local 27
Community Benefits at the CDCO.                                          and will be replicated provincially at the CDCO. This will start
                                                                         during the first Workshop/training on April 10th & 11th. We look
Declaration                                                              forward to all local unions participating.
Last year was like a roller-coaster for our membership. We faced
some major issues such as:                                               Black History Month
                                                                         We have a long history of African and Black Caribbean construction
• The COVID-19 pandemic
                                                                         workers contributing to the United Brotherhood of Carpenters
• The impact and symbolism of George Floyd's murder
                                                                         & Joiners of America in Ontario. During Black History Month this
• The peaceful protests by the Black Lives Matters movement              year, the CDCO made a profound effort to highlight their struggles

• Charter of Inclusive Workplaces and Communities by the CDCO            and contributions to the industry. This was done through video
                                                                         interviews, articles in local newspapers and various social media
• Nooses on our construction sites in Ontario
                                                                         outlets. Ucal Powell, Lister Tennent, Oscar Kelly, Sean Blake, Clifton
It is significant to note that construction industry leaders and the     Donegal, Robert Mitchell, Desire Smith and Mulisius Joe were
City of Toronto together took a public stand against Anti-Black          among the members recognized.
racism and discrimination. This culminated with the Declaration
                                                                         Chris Campbell
of Inclusive Workplaces & Communities by Mayor John Tory during
                                                                         Equity Diversity Inclusion Representative
Black History Month 2021. I would like to acknowledge the efforts
of Tony Iannuzzi, Mike Yorke, John Cartwright and others in making
this a reality.

TCBN
The CDCO works closely with the Toronto Community Benefits
Network (TCBN). This organization advocates having a minimum
of ten per cent of the hiring on major infrastructure projects going

                                                                                                Trade Talk    www.thecarpentersunion.ca      9
AREA 1

                                      LOCAL 18
                                      HAMILTON
                                           Matt Creary, Western Ontario Regional Manager and Local 18 Coordinator

T
        he beginning of a new year
        2021 and hopefully the end of a
        pandemic and boom in Construction
once again. Local 18 has been quite lucky to
keep the majority of our members working,
if they wanted too, throughout this last year.
We have averaged about 90% employment
and many members have had no slow
downs or work stoppages. We have had
a hard time bringing in new apprentices
as the Provincial interior protocols for
companies regarding maximum people
allowed indoors, at meetings in buildings,
but we have had several apprentices
available during the 2020 year. Things are
picking up even more now and we hope to
initiate at least 20-40 new apprentices by
May 1st 2021.

Local 18 along with Local 785 Cambridge,
2486 Sudbury and the awesome CDC Legal
team continue to battle at the Ontario
Labour Relations Board to keep our
bargaining rights with the City's that these
locals have certified. Once the Progressive
Conservatives and Doug Ford came into
power, Bill 66 was one of their first bills
which allowed City's out of bargaining
rights with Unions. With the support of
CLAC, Merit Shop and the Progressive
Contractors Association, the government
implemented this bill and we have been
fighting it ever since. Although, in Hamilton
we seem to be still being awarded many
projects within the City of Hamilton with a
guess of about 85% of the work still being
awarded to signatory contractors with the
Carpenters Union.

10    Trade Talk     www.thecarpentersunion.ca
The work in the Hamilton Niagara area has been quite steady and
productive. We are building a brand-new Amazon Plant for sorting,
deliveries and shipping in the Mount Hope area. This 3.4 million
square foot, 4 level building has a 1 million square foot ground floor.
We have Tilt Wall from London performing concrete work with Triple
Crown Enterprises on site as well. The interior package has been
awarded to P.J Daly so far and other contractors will be onsite with
doors, hardware interior millwork etc. Amazon also purchased an old
plant in Stoney Creek and are renovating it currently into another
shipping, receiving warehouse/distribution center. This has created
many construction jobs and people will need to be hired full time to
service the plant for Amazon when completed. Reimar Concrete have
been at this site performing miscellaneous formwork and Skeates
Contracting have secured the interior package. Onsite photos are not
allowed at either site for security reasons and Amazon has asked the
building trades to please respect their privacy.

Down in the Niagara area we are under construction in Thorold
of the new Canada Summer Games Building. This 210,000 square
foot, 2 story building will be a multipurpose sports and recreation
facility that is scheduled to host the 2022 Niagara Region Canada
Summer Games. Estimated value of 80 million and we have
signatory contractors on site with Aquicon Construction as the
general contractor and the Daly-Smith consortium working on the
interior package at this time. I have included some pictures from
Greg Reilly of the project.

Finally, I would like to bring to the attention of all the CDC, UBC
members that you should all be in a government apprenticeship
program, if one pertains to your specific trade and be attending trade
school and challenging the Interprovincial Red Seal Exam. Many UBC
members with years of experience are requesting to transfer to Local
18 and they have not done a formal apprenticeship program. Local
18 requires all members to be a registered apprentice, approved
journeyperson candidate or Certificate of Qualification (or Red Seal)
in their trade. If you are not registered, you should contact your local
union and find out how to get registered and attend school. Local
18 will only grant a minimal number of hours, if accepted to transfer
in, and will require all members to finish their apprenticeships and
challenge the Red Seal exam. I hope all the provincial coordinators
of their local unions will read this and continue to have new
members sign into the apprenticeship program to allow for easier
transitions across Ontario, local to local.

In Solidarity,

Matthew Creary
Western Ontario Regional Manager
Local Union Coordinator

                                                                           Trade Talk   www.thecarpentersunion.ca   11
AREA 1

                                     LOCAL 494
                                     WINDSOR
                                       Tomi Hulkkonen, Local Union Coordinator

A
           s we move into spring of 2021, I am confident with the         students with our signatory contractors, and although construction
           outlook for Ontario and for Local 494 in Windsor. I do not     may not ultimately be for all of the students, we are able to offer
           believe that there is much to add to the now global story      real careers to students from within our own building. Many
of the pandemic that we have lived through for the past year that         students have reported as to how thankful and excited they are
hasn't already been said. Although this past year has brought about       to have an opportunity that most of us never did. We are sure that
changes and restrictions that most of us have never experienced           this program and our partnership with the GECDSB will offer great
in our lifetimes, it has also taught us things that we did not even       things for many years to come.
consider just a little over a year ago. Now, more than ever, the skills
                                                                          With several school projects just starting and coming to tender
of our members have been put to the test as we power through
                                                                          this year, a large increase in EPSCA projects in our area, the Gordie
projects in all sectors of the industry. Health Care, Commercial,
                                                                          Howe International Bridge plaza work about to start and a huge
Institutional and Residential projects have all come under greater
                                                                          boom in the residential sector, 2021 looks to be a year of many
Health and Safety scrutiny and regulations this year. Our members
                                                                          opportunities. I would like to thank all of our members who have
and contractors have been able to continue to safely deliver the
                                                                          had to work these last few months in difficult times and conditions
highest quality of construction with limited impact to our lives.
                                                                          and assisting your fellow brothers and sisters who may be facing
Everywhere that you look in Essex and Kent County, members                difficulties at work and their personal lives. As we work to put
of the Carpenters' Union have put their hands to task assisting           COVID into the past, I am very positive for the outlook of the
with critically important work to ensure the Health and Safety of         Windsor and Essex and Kent County area for the years to come.
workers, health care patients and the general public. Pandemic
                                                                          In Solidarity,
response has created opportunities for Local 494 members to not
only continue delivering on essential projects, but also work on          Tomi Hulkkonen
solutions for keeping schools, businesses, hospitals and health           Local Union Coordinator
care clinics safe. We will be introducing Infection Control Risk
Assessment (ICRA) training soon to all our members and I highly
recommend that our members take this valuable course. We will be
looking to introduce the concepts to the Health Care construction
sector as quickly as we can have our members trained.

Training has continued to be our main emphasis and Local 494,
partnered with the Greater Essex County District School Board,
were successful in securing Provincial Funding to host a full time
Co-op student program here in our building with a dedicated
classroom and full access to our shop space during the normal
school hours. Students from traditionally under-represented groups
now have an opportunity, through this program, to consider a career
in the construction Skilled Trades, and more specifically with the
Carpenters' Union. The program has now placed its first group of

12    Trade Talk    www.thecarpentersunion.ca
LOCAL 1256
                                    SARNIA
                                       Bob Schenck, Local Union Coordinator

Brothers and Sisters,                                                   than 100 feet below the lakebed which virtually eliminates any
                                                                        future risk of a spill into the Great Lakes.

T
        he work in Sarnia/Lambton is progressing well considering
        we are in the middle of a pandemic. Hopefully the vaccines      EST Tony Iannuzzi has written to Prime Minister Trudeau supporting
        are received and distributed in a timely fashion.               Enbridge and Line 5. We would request any members and their
                                                                        families to also write letters on support or sign the on-line petition:
Union meetings are still postponed due to COVID-19; however,
Local 1256 Office & Training Facility remain open & operate under         Petition e-3081 – Petitions (ourcommons.ca)
strict COVID-19 guidelines.                                               Petition – Canadians: Stop Michigan from closing Enbridge
                                                                          Line 5 Pipeline – Change.org
Sarnia/Lambton, the Province of Ontario and all of Canada has
had a vital piece of energy infrastructure since 1953, Enbridge's       Congratulations to the following Graduating Apprentices on
Line five, comes under attack by Michigan Governor Gretchen             obtaining Red Seal Status: Andre LeBlanc, Tim Kilbreath, Eric Roberts
Whitmer. Shutting down Line 5 will result in rising oil and gas
                                                                        Also, Congratulations and Best Wishes to the Retirees of 2020: Daniel
prices, propane shortages, and the potential loss of thousands of
                                                                        Myers, Richard Cadieux, Kevin Walker, Don Vandervies, Geoffrey
direct and indirect jobs in Ontario and most of Canada, as well as in
                                                                        Russell, Alan Vandenheuvel, Dave Campbell and Paul Soulard.
Michigan, Ohio, Pennsylvania and Indiana. Any potential alternative
to Line 5 would mean a dramatic increase in the number of               Retirees of 2021: Doug Proulx, Michael Devereaux.
tanker trucks on our already congested highways and through our
communities, dramatic increases to rail cars and possibly increased     New Members 2020: Graham McKee
shipping through the Great Lakes of the crude oil and natural gas
                                                                        Transfers 2020: Jason Lockrey
liquids feedstock required to produce refined products including
gasoline, diesel, aviation fuel and other petroleum products we         In Solidarity,
depend on daily.
                                                                        Bob Schenck
The Local Union has participated on numerous calls with Ken Hall        Local Union Coordinator
and his team at Enbridge, Sarnia Building Trades, Politicians and
the Sarnia Construction Association to prevent Michigan Governor
Gretchen Whitmer's revoking the Transit Pipelines Treaty signed in
1977 that states neither federal, state nor provincial governments
shall implement measures which would "have the effect of,
impeding, diverting, redirecting or interfering with in any way, the
transmission of hydrocarbon in transit."

Enbridge has previously announced plans to replace the current
4-mile twin pipelines crossing the Straits of Mackinac with a
concrete encased 12 foot outside diameter tunnel in bedrock more

                                                                                                Trade Talk    www.thecarpentersunion.ca    13
AREA 1

                                     LOCAL 1946
                                     LONDON
                                         James Hueston, Local Union Coordinator

W
               hile the challenges of 2020       Holiday Season                                 Training
               continue to linger in many        Once again, our membership has shown the       Training continues to be a focus, as we
               sectors, we have been most        strength and love of community.                move forward through 2021. As we start
fortunate that construction has continued.                                                      to see restrictions lift, we will begin to
Our members have met these challenges            This year we partnered with Minuteman
                                                                                                increase training by opening up our course
with strength and patience.                      Printing and several other community
                                                                                                offerings and expanding our class sizes.
                                                 partners to collect food donations for
We were deeply saddened by the tragedy           the London and St. Thomas Food Banks.          Certificate of Qualification
at a local construction site this past           Together we donated 2 tons and 98lbs of        We would like to take a moment to
December, it is our hope that these losses       food!! Local 1946 was the largest single       congratulate the following members, for
will not be in vain, and will highlight the      contributor!!                                  achieving the C of Q this past year:
need for workplace safety and vigilance for
all contractors, union and non-union alike.      We also donated an additional 121lbs of        Adam Lo – Carpenter – Feb 27, 2020
                                                 food separately.                               Michael Cripps – Carpenter – Nov 28, 2020
We know our members are anxious for the
days where we can meet again to discuss          In spite of the gathering restrictions Local   In Solidarity,
Union business and to gather with our            1946 and 98.1 Classic Rock teamed up to
                                                                                                James Hueston
friends and colleagues once again, for now       once again make Christmas a little brighter
                                                                                                Local Union Coordinator
our office staff, Business Reps, Organizers,     for those less fortunate in our community,
and myself continue to be available for our      with a $2000 donation of toys and games
members questions and concerns.                  purchased locally through Hobby and Toy
                                                 Central in London.

14    Trade Talk    www.thecarpentersunion.ca
LOCAL 2222
                                   GODERICH
                                      Ryan Plante, Local Union Coordinator

W
                hat a year it has been! During these difficult times,   wonderful people like Carol Rencheck who has been Co-Chair of
                the members of Local 2222 have shown that they          the project from its infancy. Carol recently extended her gratitude
                can adapt and rise above adversity. As we reflect on    publicly saying that, "UBC Local 2222 has been there for us from
the highs and lows of the past year, we feel pride in our members'      the beginning. Ryan's response to any request is 'don't ask, just tell
dedication to their craft, and their support of their brothers and      us what needs to be done,' which is amazing support to have from
sisters. Since the pandemic began a year ago, we have obtained          this talented membership. We are thrilled to have their support to
over 1200 online training certificates. Our members have shown          transform our suite into a home-like setting for those needing our
that they are dedicated to expanding their knowledge and                support and care."
improving their skills even through challenging and continuously
changing times. In addition to our regular online courses, we have      2021 promises to be another year filled with successes, both within
seen much success with the addition Mark Breslin's leadership           our community involvement and our achievement in creating
training. Breslin is identified as the number one speaker on            community leaders who want to excel in their career as carpenters
change management, workforce development and next generation            and expand their knowledge within the trade. We hope to be able
leadership. We look forward to implementing Mark's, "Survival of the    to resume our regular monthly meetings in the near future and look
Fittest" training as our next step in encouraging a learning mindset    forward to the day that we can once again join our brothers and
and creating skilled carpenters who are adaptable leaders.              sisters and gather in celebration of our accomplishments.

In 2021 we expect to continue to see high volumes of work, for          In Solidarity,
which we are all tremendously grateful for. The Major Component
                                                                        Ryan Plante
Replacement Project at Bruce Power continues to progress well
                                                                        Local Union Coordinator
with the commencement of the Steam Generator Replacement
Program. We are also celebrating the announcement of the approval
for the construction of a new hospital for Markdale. The project was
awarded to BIRD Construction. As a Union contractor, having BIRD
Construction chosen to complete the project meant a huge success
for the carpenters of Local 2222. We look forward to commencing
work on the new Markdale hospital this spring.

We continue to reach out in community support, to help provide
both aid and education to those who need it. COVID-19 has sent           Josh Neitzel volunteering            Joshua Middleton volunteering
                                                                         at Huron Shores Hospice              at Huron Shores Hospice
many to local food banks in need of additional support. Local
2222 answered the call for help by donating $5000, spread over                      Markdale-Artist rendering of the new hospital in Markdale
Grey, Bruce, Huron, and Perth Counties. In efforts to support youth
engagement within the trades, we donated money to a local school
board to assist in the purchase of a CNC machine. The Hospice
also continues to be a large part of our community involvement.
While recognizing that this is a much-needed facility within our
community, we feel our efforts need to be focused on doing our
part to aid in end-of-life care. We began work on the 2nd suite
at the hospice and are thrilled to once again be working with

                                                                                               Trade Talk    www.thecarpentersunion.ca      15
AREA 1
              (February 22, 2021 / 15:36:50)
              SAFETY_INFOGRAPHIC_Carpentersai.pdf                                    .1

                           UNIONIZED
                           CONSTRUCTION
                           WORK IS
                           SAFE WORK
                                        BUILDINGS TRADES UNIONS IN ONTARIO'S ICI CONSTRUCTION SECTOR ARE

                                                                                                    WHEN COMPARED TO NON-UNION FIRMS
                                                                                                    Source: Institute for Work & Health. 2020. Updating a Study of the Union
                                                                                                    Effect on Safety in the ICI Construction Sector.

                           THE UNION EFFECT
                           Unionization is associated with:

                                                29 LOWER
                                                                              %
                                                                                                               25 LOWER
                                                                                                                                             %
                                                                                                                                                                                   31
                                                                                                                                                                                  LOWER
                                                                                                                                                                                             %
                                               incidence of Critical                            incidence of Musculoskeletal                                          incidence of Lost-time
                                                  Injuries Claims                                      Injury Claims                                                       Injury Claims
                            *In analyses without statistical adjustment in comparison to non-union firms. Statistical adjustments do not significantly alter the Union Safety Effect.

                           WHY CHOOSE UNION?
                           Unionization is associated with:

                                 SAFETY FIRST                                                          TRAINING                                              PARTNERSHIPS
                                 Unparalleled focus on worker                                 95 joint union-employer training                                     Unions and contractors
                                 safety results in lower rates of                           centres delivering 3 million hours of                                   working together to
                                  injuries requiring time away                                    trade and safety training.                                        enhance safety and
                                            from work.                                                                                                             construction practices.

                           ABOUT THE RESEARCH

                                        7 YEARS                                   60,425                                    MILLION                                           WSIB
                                      WSIB* claims data                            construction                             cumulative FTE                            construction sector
                                      from 2012 – 2018                            firms assessed                              employees                                   groupings
                           *The Workplace Safety and Insurance Board (WSIB) administers a single-payer workers' compensation insurance program for the Province of Ontario.

                                                                                                                                                  STUDY CONFIRMS
                                                                                                                                                  A UNION SAFETY
                                                                                                                                                   EFFECT EXISTS!
                                                                                                                                                      To learn more, visit:
                                                                                                                                                      iciconstruction.com
                                       WORKING SAFELY EVERYDAY WITH OUR UNIONIZED PARTNERS

16   Trade Talk       www.thecarpentersunion.ca
TRAINING COORDINATOR'S
                                     MESSAGE
                                       Adam Bridgman, Provincial Training Coordinator

L
       ocal 249 Kingston is currently building a brand-new training center and meeting
       hall. Located feet from their existing facility, minutes from the 401 and downtown
       Kingston this will be the home of Local 249 for decades to come. Long-time
Local Coordinator Don Fraser and Business Representative Adam Gillis have put a lot
of thought into the local members current and future needs. From the incorporation of
local materials to the use of natural lighting, the local design team of architectural firm
Shoalts and Zaback and local general contractor Cupido Construction have highlighted
the different aspects of the trade and architectural features in the building.

The new member meeting hall (approximately 1,500 square feet), training center and
office area (21,500 square feet) has exterior glass panels and clear span windows atop
massive GluLam beams, emphasizing the natural light of the building. Materials utilized
in the center's construction are heavy timber and wood roof decking, exposed board form
coloured concrete walls, fiber cement panels, interior wood ceilings, wood doors and
frames, and wood wall paneling. The open concept design and the use of manufactured
timber products throughout the building connects new design technologies with
our 140 year old heritage. Kingston is often referred to as the Limestone City, and
this is represented in the meeting hall with its large exterior sidewall consisting of
locally quarried limestone. The training center floor has the same clear span windows
supplying the 17,500 square foot shop floor and classroom area with natural light.
Interior glass partition walls allow an unobstructed view from the member hall, through
the classroom to the shop floor.

Keeping an eye on the future, the size of the training center will allow for membership
growth as well as provide the ability to host many additional training programs. Forward
thinking, there are two charging stations for electric vehicles at the training center.

Much like many projects over the last year, Covid-19 restrictions has impacted
construction. The initial start date was delayed, building material supply chain
delays have also posed a challenge throughout the project. However, the building is
optimistically scheduled to be completed and open for July.

This project is a great example of the CDCO forward-thinking locals, addressing current
membership needs and preparing to meet future industry demand. With the ever
changing environment of construction and training this building, like many of our local
training centers will allow for us to remain an industry leader.

Adam Bridgman
Provincial Training Coordinator

                                                                                              Trade Talk   www.thecarpentersunion.ca   17
INDUSTRY PARTNERS JOIN FORCES TO OFFER
NEW SIDING INSTALLERS TRAINING COURSE
Daily Commercial News

       CARPENTERS UNION — The Carpenters' Union, the College of Carpenters and Allied Trades and Building Up recently partnered to
          offer a new siding installation training program for youth. A second session is being held to train individuals with TradeLinx.

A
           number of groups who saw a need in the industry came           "The union has space at the back of the union training centre,"
           together recently to offer a new siding installation           explained Campbell. "The community organization will take care
           course at the College of Carpenters and Allied Trades in       of their wages for the three weeks…and the expense of their tools.
Vaughan, Ont.                                                             Giancola Aluminum supplied the materials for the siding.

"It came together very quickly," said Chris Campbell, equity and          "The union took care of the wage of the instructor and the mockup
diversity representative with the Carpenters' District Council of         wall was taken care of by the union."
Ontario. "They posted a notice at the union looking for workers who
                                                                          The first session was run with Building Up and the second one is
do siding and roofing. I called the rep who takes care of that and
                                                                          primarily with TradeLinx. Both provide pre-apprenticeship training.
said, 'I have folks from the community, how about we run a course
and train them.' I am just glad we could bring it together and make       "We're taking people from two government funded community
it happen in such a short time and have positive results."                organizations, that goes into the community and recruits youth,
                                                                          at-risk youths who have been disadvantaged, youths looking for an
The training required five days in a facility with an instructor,
                                                                          opportunity to start a career in the construction trades," Campbell
followed by two weeks onsite. The contractors, community
                                                                          noted, adding there is an advantage for those taking the course.
organizations and the Carpenters' came together for a meeting
to iron out the details and the program was up and running the            "By taking this course they get a little bit of hands on experience
following week.                                                           about a sector of the union. They didn't join the union and sit and
                                                                          wait for the hiring hall to call them. With this they came in the

18    Trade Talk    www.thecarpentersunion.ca
union and they learned this skill and they were able to go straight
out to work. Six months or a year down the road they can join the
union."

Once they completed the five-day training, the workers were sent to
a site in Brampton, Ont. to gain hands on skills. The goal is for them
to stay on and work with the contractors who they trained with.

"We're in short supply of siding installers, so we took people (from
Building Up) and trained them on siding installation and hooked
them up with this company and they all went to work on a jobsite
for Mattamy Homes in Brampton, a six-storey midrise," explained
Darren Sharpe, residential sector co-ordinator with the Carpenters'
Union.

He said siding installers can make a good living, anywhere from
$50,000 to $180,000 a year depending on how hard they work.

"The average age of a siding installer is in the 50s. We have no
young people coming in," he added.

Marc Soberano, executive director of Building Up, described the
organization as the bridge between the construction industry
looking for workers and people in the community looking to work in
the field.

"It's been a perfect marriage between the two organizations," said
Soberano, adding they work with people from different backgrounds
including racialized groups, youth, women, newcomers to Canada
and those who have been in trouble with the law and are looking
for a fresh start.

"Chris Campbell came to speak at our training centre and told them
what it's like to be a member of the union. We started talking about
                                                                         "I've been looking for help for years," he noted. "It seems like the
some opportunities to get Building Up folks working and help them
                                                                         understanding and the training are there and they seem to be
meet some of their recruitment needs. Before we knew it we had
                                                                         familiar with some of what we do. They get the terminology and
developed this program that we were working on together.
                                                                         they get what I want, now they have to gain some experience and
"Six of the eight people who went through the program are already        become productive. It takes a while. I can see the progress on a
working on a siding jobsite with union contractors and they are out      daily basis. I give them a task and I can see how they improve every
there starting their careers," he added.                                 day.

Amaury Yusti, owner of AY Exteriors and Solutions, had two of the        "They are doing this because they want to, they want to be a
participants from the program join his crew on a site in Brampton.       tradesman," he added. "I can sense they want to be here. It's a good
Although it's very soon to tell, he said the workers are doing well.     start."

"It's been a perfect marriage between the two organizations," said Soberano, adding they work
with people from different backgrounds including racialized groups, youth, women, newcomers
to Canada and those who have been in trouble with the law and are looking for a fresh start.

                                                                                                Trade Talk    www.thecarpentersunion.ca         19
TRADESHOWS / EXHIBIT & DISPLAY

THE RETURN OF THE TRADE SHOW
INDUSTRY – A REALISTIC VIEW
Nancy Milani, CEM-AP, CMP

A
            s we look ahead with restrictions being lifted,
            the majority of Canadians becoming vaccinated
            and life getting back to somewhat normal we
must consider how the recovery will be for the industries
who have been decimated by this pandemic. The hospitality,
entertainment, event and trade show industries have literally
been shut down for almost a full year with no return date in
sight. The economic impact as a result has been billions of
lost dollars.

What does the resurgence look like for them? The Canadian
Association of Exposition Management (CAEM) and the
International Association of Events & Exhibitions (IAEE) have
been lobbying all levels of government for the safe reopening
and financial aid for the trade show industry. Most large
Canadian events have been cancelled in Q1 and Q2, some
pushed into Q3 and Q4 and many have already made the
decision to cancel outright in 2021 and hope for a return in
2022.

The reality is with vaccine distribution holdups, border
closures, and governmental mandates on gatherings it is
going to be a slow recovery for the industry. This combined
with company policies restricting travel for the balance of
2021 and fear to attend large gatherings (even with safety
protocols in place) bodes for a realistic recovery in 2022.

Smaller and Hybrid events (combined live and digital) are
expected to be quite prevalent as the recovery process begins.
Associations and event producers have pivoted to online
learning and conferences and are doing this successfully.
Advancement in technologies offer cost effective platforms
with a variety of options that include, presentations,
matchmaking and networking. Trade shows however are more
difficult to produce virtually as the full experience cannot be
replicated. Unfortunately, the industry won't likely see the full
return to the large events until 2022 and 2023.

There is still much uncertainty in the industry but what we
                                                                     11 Bay Street proposal at Toronto City Hall is a $1Billion project of
can ascertain is trade shows will be back, in a big way, as           a 54 Story commercial office building on a newly rebuilt Westin
                                                                    Conference Centre and linked to The Westin Harbour Castle Hotel
nothing beats face to face!

20      Trade Talk   www.thecarpentersunion.ca
CARBIDE TIPPED THICK METAL BLADES FOR THE HIGHEST PERFORMANCE
 IN CUTTING CAST IRON & STAINLESS STEEL AND DEMOLITION CARBIDE
 TIPPED BLADES FOR HIGHEST PERFORMANCE IN NAIL EMBEDDED WOOD.

                 *vs. 10TPI Standard LENOX Bi-Metal reciprocating saw blades cutting cast iron and rebar

                                                                                                           Trade Talk   www.thecarpentersunion.ca   21
AREA 2

                                      LOCAL 27
                                      TORONTO
                                        Paul Daly, Local Union Coordinator

I
     would like to start by saying thank you, thank you to all
     the members that have continued to protect their families,
     colleagues and selves while continuing to go to work and build
this great city.

We have had steady employment for most of the past year for the
majority of the members of local 27. We are aware of the industries
that have been drastically affected by the pandemic but it has been
the skills of the carpenters and apprentices that have brought their
adaptable training to the industry and helped contractors diversify
their business into new markets.

The ongoing mentoring by forepersons, Journeys and apprentices
talking carpenter to carpenter has been inspiring. Here are a couple
of people that have shown leadership and lead by example:

We are showcasing some of our carpenters and apprentices working
on various sites promoting the trade and the support for each other
in this issue of Tradetalk, It is part of our ongoing communications
to the general public and our people we are putting faces to the
membership of local 27

Local 27 has had a history of being innovative and are recognized
by the various levels of government and the general public as
setting the standards for training, professionalism and community        Dean Marsh & Wife Adrianne
involvement.
                                                                         We are happy and sad to announce the
By now you should have received your tuff duck vest through the
                                                                         retirement of Dean Marsh, Resilient flooring
mail, the jacket distribution on Labour Day couldn't happen last
                                                                         business representative. Dean has been an
year but it wasn't going to stop our representatives from getting
                                                                         outstanding addition to this organization for
out these quality vests. The special events committee has been
working hard on coming up with innovative ways to get good               46 + years , a true inspiration for all of us. His
quality products into our members hands.                                 contributions were integral to our success and
                                                                         continuity of our flooring industries training and
The future looks very bright for us in the construction industry. With
                                                                         growth . On behalf of the Executive and Staff of
over 8500 members working in the GTA under the local 27 banner.
                                                                         Carpenters Local 27, we would like to wish him the
Paul Daly                                                                best of luck in his future. Happy retirement Dean.
Local Union Coordinator

22      Trade Talk   www.thecarpentersunion.ca
We would like to introduce you to Carpenters Local 27 Special Events Committee
                      From left to right, Rick Baric, Joe Iannuzzi, chair, Kevin Harrigan, Sean Blake and Mark Russo.
Carpenters Local 27 would like to thank the Special Events Committee for their dedication and commitment to this union and its members.

                                        Today the Carpenters' Union Local 27 is proud            Anibal DaSilva – Local 27 Member
                                         to spotlight our Sister, Journeyperson Angela             "Have a positive attitude, always
                                      Norman. Angela is employed with Steel City Millwork         be willing to listen, ask questions if
                                      and is seen here making the final cuts to expansion       you're not sure, and have the tools to
                                        joints at Michael Garron Hospital before install.          teach our younger apprentices."

                                                                            This is our Aluminum Composite
                                                                            Panel Installation Training Program
                                                                            being taught over at the College
                                                                            of Carpenters and Allied Trades!

                                                                                            Trade Talk   www.thecarpentersunion.ca         23
AREA 2

                                       LOCAL 397
                                       OSHAWA
                                         Joel Neville, Local Union Coordinator

A
              s we continue to navigate ourselves through the
              challenges brought on by the COVID-19 pandemic, we
              can now see light at the end of the tunnel, with vaccine
roll-outs, even as slow as they may be. I think we all look forward
to the day where we can sit comfortably on a patio enjoying a cold
beer with our friends and colleagues. All of us are longing for
the opportunity of safe travels and a time we can socialize freely
without communicating with each other through a mask.

I am happy to report that we have had lots of work and that
2021 looks to be another busy year. The Unit 3 Refurbishment at
Darlington G.S. is underway along with other ongoing projects,
including the Unit 3 Steam Turbine Refurbishment, with all
scaffolding and related activities to be performed by Aluma/Safway.

Local 397 is open to serve you, conforming with any and
all restrictions as imposed by the Province and local health
department, although regular monthly meetings remain cancelled
until further notice.

We are hopeful that the pandemic slows down enough so we can
once again enjoy our annual golf tournament, which is tentatively
booked for Saturday June 26th at Baxter Creek as well as our annual
children's Christmas party, which is tentatively booked for Sunday
December 5th at Best Western in Cobourg.

Please keep the hall updated with all contact information as well
as any changes to your dependents and/or beneficiaries and ensure
                                                                         We will continue to keep you updated on upcoming training and
the hall has your current email on file.
                                                                         any other events by newsletter. It is your responsibility to ensure
DUES: A reminder that, in January 2020, the UBC's policy on              your training is up to date and when reporting for work you have
reinstatement of members changed. Members can only be                    all your safety tickets with you as well as the personal protective
suspended and reinstated one time per initiation date. In other          equipment required for the job site.
words, your second suspension will give you a new initiation date.
                                                                         Stay safe!
For your convenience, dues may be paid via debit, credit card,
cheque, money order, cash and email money transfer. Email money          In Solidarity,
transfers can be sent to local397@thecarpentersunion.ca. The
question we use is "which local are you a member of". The answer is      Joel Neville
"local397".                                                              Local Union Coordinator

24    Trade Talk        www.thecarpentersunion.ca
LOCAL 1030
                                     TORONTO
                                       Durval Terceira, Local Union Coordinator

A
           s we herald the beginning of a new year members of
           local 1030 can look forward to further positive things
           after a prolonged and still is a period of suffering
under this pandemic. We should be optimistic of this upcoming
year, slowly we can see the light at the end of the tunnel with the
vaccine going into people's arms, but we cannot let our guard down.
We still need to wear a mask, practice social distancing to protect
ourselves, our loved ones, and the most vulnerable. Local 1030's
first priority is the safety of our members. If you feel you have been
forced to work unsafely, please contact your union rep right away
so we can deal with the problem quickly and efficiently. Your local                   Local 1030 members on site at Atriacon Developments in
union team is working very hard to make sure we grow not just in                     Oshawa. On Bond St. and Mary St. High rise building Project

membership but also in market share. you the member play a big
role for that to happen, so please, if you're working beside workers
who are non-union tell them to call us so we can sign them up and
organize those employers that are taking advantage of them. after
all, every person deserves to retire with dignity, with a pension and
benefits. time goes by quickly, everyone gets old and god forbid you
get hurt on the job, no one is there to protect you and eventually
you get replaced by someone else. Local 1030 is here to represent
every one, man and women. Local 1030 has been very active in the
residential sector and our goal is to represent all sectors in the
residential construction, organizing house builders, bricklaying, low
rise and high rise forming, framing, roads, pre-engineering panels,
and mid-rise framing up to four floors.

Local 1030 Executive board wishes you and your family a great
and safe summer and please protect yourself by wearing a mask,
practicing social distancing and be safe on the jobsite at all times.

In Solidarity,

Durval Terceira
Local Union Coordinator

                                                                         Sonopan_8.5x11_CarpenterUnion_v3.indd 1                                            2020-09-09 1:35 PM

                                                                                                                   Trade Talk   www.thecarpentersunion.ca           25