TVET - College Times
If your browser does not support JavaScript, please read the page content below:
TVET - College Times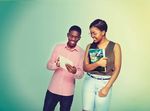 TVET COLLEGE TIMES March 2018 1 TVET College Times The Official QuarterlyTVET College Newsletter and Journal ISSN 2410-6496 Volume 52 March 2018 TVET Colleges: Academic Year 2018 Off to a flying start
TVET COLLEGE TIMES March 2018 2 Editor: Keith Loynes Rotating Assistant Editor: Ivan Swart Design & Layout: MPDPS (PTY) Ltd Printing: RSALitho Professional language service: Woodleys Literary Services Office Management: Tiyani Ntimane Account Management: False Bay TVET College Website support: Blue Sky Management Consulting DHET TVET Colleges, Private Bag X174, Pretoria 0001, South Africa.
www.tvetcolleges.co.za Visit the website for free online subscription to TVET CollegeTimes. TVET College Times: Academic Year 2018 Off to a flying start Photograph supplied by: Roshin Schmidt, False Bay TVET College. Photographer: Nashveer Nemesar, Majuba TVET College. The photo depicts Yaqoob Damon of False Bay TVET College in action at the WorldSkills Competition held in Abu Dhabi UAE last October.
The views and opinions of contributors do not necessarily reflect those of DHET . TVET College Times and the DHET accept no liability with regard to authorship and content of articles and photographs and present these as the bona fide contributions of correspondents. Tshegofatso Rapoo, Yaqoob Damon, Lame Morubane, Cheslynn Johnson, David Muleele, Sabelo Tshabalala, Ntombekhaya Gwaqa, Ivan Swart, Given Sebashe, Tumelo Morobe, Fazloona Dixon, Mark Corneilse, Thulani Thulare, Nomusa Mangxa, Deon Halls, Marian Theron, Nadine Moodaely, Tshwarelo Sebela, Stanley Matende, Velisile Bukula, Tabitha Kgosimore, Julia Duminy, Roshin Schmidt, Prof Joy Papier Webmail: www.tvetcolleges.co.za TVET College Times/Send Your Article Or use this url: http://www.tvetcolleges.co.za/Site_ TVET_College_Times.aspx E-mail: Loynes.K@dhet.gov.za Fax: 012 328 3322 Telephone: 012 312 5352 Closing date for Volume 53: Thursday, 26th April 2018 TVET College Times is supported by subscribers and advertisers.
Editorial team Copyright TVET Colleges Website Cover Photograph Waiver Contributors Contributors send articles to: Advertising, Subscriptions and editorial matters: IN THIS ISSUE: Cover Story TVET Colleges: Academic Year 2018: Off to a flying start Yaqoob Damon of False Bay TVET College in action at the WorldSkills Competition. See his report on page 6 Page 5 Pages 6 - 7 Pages 9 - 34 Pages 34 - 43 Pages 44 - 46 Page 48 Academic Year 2018: Off to a flying start Cutting Edge News Movers and Shakers Campus Matters Policy & Operational Shifts Intellectual Debate College Contact Details Region City Physical Address Contact numbers Eastern Cape Zwelitsha Steve Vukile Tshwete Street, Eastern Cape Provincial Education Complex, Zone 6, Zwelitsha, Eastern Cape 040 608 4306 Free State and Gauteng Johannesburg 111 Commissioner Street, Provincial Education Building, Johannesburg, Gauteng 011 355 0930 Kwa-Zulu Natal Pietermaritzburg 47 Prince Alfred Street Pietermaritzburg, Kwa-Zulu Natal 033 342 1942/64 Limpopo Polokwane 58 Schoeman Street,Rentmeester Building, 7th Floor, 714, Polokwane, Limpopo 015 291 2662 Mpumalanga and North West Mafikeng 1305 Dr Albert Luthuli Drive, Provincial Department of Education, Mafikeng, North West 018 389 8150 Northern Cape and Western Cape Cape Town 18th Floor, Sanlam Building, Golden Acre, 9 Adderley Street, Cape Town, Western Cape 021 467 2614 Welcome to the first edition of TVET College Times for 2018.
We start with a word from the President in the form of his address to the Human Resource Development Council last November. His address sets the tone for this edition. As the focus increasingly falls on college/ industry collaboration, workplace and work-based experience and more, TVET College Times is pleased to present an increasing number of reports on these areas of interest.
Movers and Shakers profiled in this edition are those that facilitate college excellence, report on a student's perspective of the WorldSkills competition, and care for the communities they serve. In Campus Matters, we take a look at Registrations 2018. With the announcement late last year, of the phased introduction of fee free education for poor and working class students that meet the criteria, colleges were hardpressed to respond to the added interest in registration and enrolment. A number of the reports received and published here, provide a comprehensive overview of the dawn of the Academic Year.
It is hoped that in reading these reports, faculty may be assisted in their review of the process with a view to planning forthcoming registration cycles.
With a bumper student intake, we focus on the demands of Campus Management and Special Needs Education. We consider various initiatives in Teaching and Learning, before being updated through reports on Information Communication Technology. We are then inspired by Entrepreneurship and Artisan Development initiatives. The column continues with Partnerships Local and International and Work Integrated Learning and Work-Based Education. We reflect on a regular LifeSkills insert before bidding farewell to, congratulating and welcoming Faculty on the Move. This brings us to Policy and Operational Shifts.
We hear the Director-General of the Department of Higher Education and Training (DHET), in his address to the National Institute for the Deaf. Following, is our regular feature, TVET in the African Union. We end the column with an extract from the DHET publication on Examination Statistics in South Africa, as they pertain to TVET Colleges in particular. The Intellectual Debate concludes this edition, with news of the launch of a new Academic Journal for TVET.
All in all, these reports from our hard-working contributors, make for an inspiring read. TVET College Times continues to grow. There is increasing formal subscription and participation by TVET Colleges, and an ever-increasing interest from advertisers. Be sure to join us again in June for the winter edition. Until then, best wishes to all for a highly successful Academic Year! DHET REGIONAL OFFICE CONTACT DETAILS TVET COLLEGE TIMES March 2018 1 TVET College Times The Official QuarterlyTVET College Newsletter and Journal ISSN 2409-3319 Volume 52 March 2018 TVET Colleges: Academic Year 2018 Off to a flying start EXCITING WEBSITE FUNCTIONS SUPPORTS TVET COLLEGES We are pleased to announce the new TVET Colleges User Access Facility on the website www.tvetcolleges.co.za The new facility on this website, as announced at the TVET Communicator's Forum and the recent TVET College Times Editorial Meeting, provides each of the 50 TVET Colleges with their own page on the website.
The website www.tvetcolleges.co.za attracts up to 100 000 visits per month at peak times of the year. It makes sense therefore that TVET Colleges have a page on the website on which they can also reach these visitors. This is your own College Page to manage as you see fit. There are no costs involved for your college. The facility is brought to you free, with the compliments of TVET College Times.
The purpose of the page is to allow TVET Colleges to publish College News and Events on its own Calendar page. Visitors to the website will access the College Pages through a new dedicated menu item. Each College will register as their own user in order to administer the page, publish newsflashes, and provide information about upcoming events. This facility is ideal for conveying Examination News; Enrolment and Registration Dates, and News; Community Events, and more. This is your tool. Use it well and gain much. Do not use it, and stand to lose the opportunity for marketing your college in 2018.
Kind regards WEBTEAM
TVET COLLEGE TIMES March 2018 3 Enabling Learning Since 1972 Features
40mm high density Polyurethene foam panels with 0.5mm Chromadek finish on both sides.
Fully insulated, ensuring a high
level of comfort.
Ready for immediate use.
Used in all types of applications.
Configured to suit customer's needs.
Little or no site preparation.
Manufactured in factory controlled environment. Benefits
Easily transportable.
Quick delivery.
100% relocatable.
Priced cheaper than brick and mortar buildings.
Aesthetically very pleasing.
Very little or no maintenance required. Applications
Classrooms
Training Centres
Admin Offices
Libraries
Computer rooms
Nutritional Units
Ablutions
Laboratories
Complete Schools
Soup Kitchens Units can also be assembled on site on a bolted chassis, concrete slab or on a suspended floor. For standard designs/drawings and specifications, please refer to our website or email: sales@kwikspace.co.za KWIKSPACE MODULAR BUILDINGS HEAD OFFICE & FACTORY | JOHANNESBURG 32 Karee Kloof Rd, Waterval, Klipriver +27 11 617 8000 | SALES@KWIKSPACE.CO.ZA PO Box 580, Klipriver 1871, South Africa WWW.KWIKSPACE.CO.ZA CAPE TOWN +27 21 905 9093 PORT ELIZABETH +27 41 486 3370 DURBAN +27 31 700 2834 BBBEE LEVEL FOUR COMPANY ISO 9001: 2008 CERTIFIED COMPANY Due to a policy of continuous improvement, Kwikspace reserves the right to change specifications and design without notice. Pictures may also show optional areas. Griggs & Griggs 4183 RENT OR BUY
TVET COLLEGE TIMES March 2018 4 Tel: +27 21 462 3572, Fax: +27 21 462 3681 Email: info@futuremanagers.com www.futuremanagers.com REVISED AND UPDATED REVISED AND UPDATED REVISED AND UPDATED At Future Managers we like to always keep our textbooks relevant to today's students. This is why we have revised the following existing titles:
N5/N6 Communication
N6 Advanced Sales Management
N6 Marketing Strategies
N4 Financial Accounting
N6 Computerised Financial Systems
N6 Cost & Management Accounting
N4 Applied Management
N4 Nutrition and Menu Planning
N6 Tourist Destinations N6 Volume 1
N6 Daycare Management
N6 Municipal Administration You will find:
All new relevant case studies and examples
Updated information
New and additional exercises and assessments
A new, user-friendly and more aesthetically pleasing layout
Accompanying lecturer guides or lecturer memos if applicable Contact the Future Managers office for more information (021 462 3572) or visit our website www.futuremanagers.com ALL NEW, UPDATED CONTENT!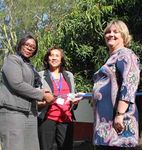 TVET COLLEGE TIMES March 2018 5 CUTTING EDGE NEWS Opening remarks by the President and Chairperson of the Human Resource Development Council (HRDC) of South Africa, the Honourable Cyril Ramaphosa, to a meeting of the Council held on 10 November 2017 Minister of Higher Education and Training, Prof Hlengiwe Mkhize, Minister of Basic Education, Ms Angie Motshekga, Deputy Minister of Higher Education and Training, Mr Buti Manamela, Chairperson of the MerSeta Board, Ms Phindile Baleni, Head of the HRDC Secretariat, Ms Brenda Ntombela, CEO of the Automotive Industry Development Centre, Dr David Masondo, Members of the HRDC, Ladies and Gentlemen.
On behalf of the Human Resource Development Council, I convey our heartfelt gratitude to Dr Masondo and his team at the Automotive Industry Development Centre, for their hospitality in hosting us today. Our earlier tour of the learning centre is a source of inspiration and hope. We are moved to see for ourselves, that there is great work being undertaken by committed South Africans as yourselves, in building the capabilities of our people and growing our economy. In a very practical way, you are demonstrating the vital link between human resource development and the growth of effective, competitive and sustainable industry.
You are proving the important point that among the many things that make an industrial development strategy succeed, everything rests on having the right people with the right skills. In a sense, this training centre illustrates the value and importance of having a national multi-sectoral body like the HRDC. A body which co-ordinates the work vitally necessary to build a skills-base suitable to the needs of a developing economy. If South Africa is to successfully overcome the economic legacy of apartheid, if we are to raise the living standards of all our people, we need to be innovators, producers and manufacturers.
We cannot afford to be mere consumers of goods and services. As a home of manufacturing, innovation and enterprise development, this centre offers a path to a new economy. We applaud the Automotive Industry Development Centre for its efforts in keeping our local automotive industry globally competitive.
We also applaud the Gauteng provincial government and the South African automotive industry, for demonstrating commitment to working together to ensure that we build a successful industry. That it is an industry that attracts investment, develops the capabilities of our youth, creates jobs and builds successful businesses. There are many lessons to be drawn from the work that is being done here, particularly in the technical and vocational education and training sector. We will leave here more determined that industry should, much earlier than is current practice, provide experiential learning to TVET college students.
We will leave here more determined that companies should, on a far larger scale, participate in our Adopt-a-TVET College initiative. When industry and training institutions work collaboratively, our youth will be better prepared to succeed in a world that values competitiveness and experience.
Among other things, Council will today spend a great deal of time looking at ways of improving the educational outcomes of the TVET sector. It is a sector which has been identified in the National Development Plan as vital for developing the artisan skills required by our economy. We therefore look forward to today's presentations on the establishment of the HRDC TVET Imbizo; the support of TVET Colleges Initiative; and the status of PostSchool Education Institutions and Industry Partnerships. South Africa will not work if the TVET sector is broken. We will not create the jobs we need if the sector lacks a common vision, underperforms, is under-resourced and is perceived to be corrupt.
We hope that today's focus on the sector will begin to assist the HRDC and the Department of Higher Education and Training to formulate a response. It is a response that will give South Africans hope and confidence in the future of the TVET sector. We welcome the fact that the issue of South African sign language and deaf education is on the agenda. For too long, this has been an area of education and training that has been neglected, both in policy and in practice. Unless we attend to sign language and deaf education, a significant portion of our people will remain excluded from meaningful economic participation by virtue of disability.
As we begin the last HRDC meeting of 2017, I extend my thanks to all the members of the Council for your contribution over the year. Although the task before us is immense and the difficulties many, as members of the Council you have worked together to steadily and progressively improve our skills development capabilities. For that we thank and applaud you. There is still much work that lies ahead. But, as a Council, we are equal to that challenge. I thank you. South Africa will not work if the TVET sector is broken
TVET COLLEGE TIMES March 2018 6 Excellence celebrated TSHEGOFATSO RAPOO - E-Media and Communications Administrator MOVERS AND SHAKERS In addressing pressing issues within the TVET Sector, the Department of Higher Education and Training (DHET) hosted an Imbizo last October.
(See TVET College Times, December 2017, P42). TVET College Principals, various stakeholders including the former Minister of Higher Education and Training, NEHAWU and prominent individuals in Higher Education, were invited to the three-day conference. The purpose of the Imbizo was to identify challenges in the TVET system; analyse the underlying causes of systemic problems; and collectively formulate mechanisms to resolve them.
The conference concluded on a high note, with a celebration of excellence in TVET Colleges. This took the form of the 'TVET Colleges Excellence Awards Ceremony'. ORBITTVETCollegewasamongst the crème, receiving accolades for the Centre of Specialisation for Diesel Trade at the Mankwe Campus and the Centre of Specialisation for Electrical at the Brits Campus. Principal Marais was also awarded for her role in the Professional Development of Campus Managers Training Project. Principal Ms Maryna Marais with the awards she received on behalf of the College. These were for the Centre of Specialisation for Diesel Trade at the Mankwe Campus, the Centre of Specialisation for Electrical at the Brits Campus and for her role as 'Head of Trainers' for the Campus Managers Training Project My WorldSkills Experience YAQOOB DAMON - Automotive Body Repair student To whom it may concern: Dear Sir/Madam I would like to share with you my WorldSkills Abu Dhabi 2017 experience regarding my participation in AutoBody Repair.
I forward this mail with great respect, since my skills have been elevated to a higher standard since it all started. Many thanks and appreciation to WorldSkills South Africa Association, who have made this possible.
It started when I first saw a poster calling for applications to WorldSkills Abu Dhabi 2017. What transpired was an experience of a lifetime! It gave me the chance to challenge myself against competitors from all around the world. I learnt that I was capable of pushing myself to achieve the best. I continued doing better, enhancing myself to my fullest potential. When I earned the gold medal in WorldSkills South Africa 2017, the national competition, I learnt that I needed to be at my very best when competing in Abu Dhabi. I then began my training with immediate effect. I entered the automotive industry as a rookie who was eager to pace himself with the best in the industry.
I was inspired.
When I took to the competition floor in Abu Dhabi, I discovered that the technology was going to hold me back. I was unfortunate not to have familiarised myself with the machines which Subscriber's Note: The following letter was received from Yaqoob Damon. Yaqoob, a student of False Bay TVET College, was selected on his abilities to represent the continent at the 2017 WorldSkills Competition in AbuDhabi. He competed in the category of Automotive Body Repair. While he faced challenges, the maturity and determination he demonstrated, bears testimony to the character of this TVET student. The letter is published here.
were being used in the international standard environment of Autobody Repair. That never stopped me from challenging myself. I operated the Car-O-Liner Vision 2, which was not part of my exposure in South Africa, with all the basic knowledge of operating measuring systems. Not knowing I was the only competitor who had this disadvantage, I pushed myself even harder. In the course of the remainder of the competition, I only wished to make up for time. Time was where I had lost the majority of the points. I experienced many shortcomings with the tools that were supplied. For example, I had a power bar with no sockets.
My pneumatic saw was faulty. I struggled to clean panels for welding because I never had a grinder or orbital sander that could reach into the tight spaces. This meant that these areas had to be done manually. I had to rely on my instincts many times because of this. I had a tough time persevering for the duration of the competition. Much support was given from the crowd's cheering though, from fellow South Africans who were eager to see their panel beater make headway amongst the competitors. I was not discouraged by the challenges. I motivated myself when timing became of essence. I drove myself to do the very best I could so I could make my family proud.
I wanted to make South Africa proud, as well as myself.
Now I am able to grow, knowing that I have the potential to always be better. I wish to share my knowledge and experience in training with the next competitor who will be representing our nation. Making sure s/he is equipped and well prepared to compete on the international floors of AutoBody Repair. You have my utmost respect and appreciation. I will be eager to provide you with any necessary information that can assist in building the legends of tomorrow through my experience. The exposure which was given to me by Worldskills South Africa, has most certainly empowered me. I am confident that I will be able to pioneer the next competitor in terms of mental strength as well as research on current global trends in the use of specific equipment.
This will place South Africa in a somewhat better position to compete against international professionals. I am Yaqoob Damon and I have become a champion.
I thank you. Yaqoob Damon at work in the WorldSkills 2017 Competition
TVET COLLEGE TIMES March 2018 7 College receives an international award for quality, again! LAME MORUBANE - Communication Officer Motheo TVET College has once again been recognised in an international forum where commercial relations can be established. The College was awarded The Majestic Falcon Award for Quality and Excellence. The prize-giving ceremony took place recently at The JW Marriott Marquis Hotel in Dubai, United Arab Emirates. Motheo TVET College was amongst companies representing five continents, gathered for the awards.
The college emerged as a winner because it has shown a firm commitment to Quality and Outstanding Achievement. Internationalresearchteam,OtherWays Management Association Club (OMAC), recommended Motheo TVET College to the selection committee for the award. Strict selection criteria were applied. The outcome was based on information presented which profiles each company as an entity noted for corporate achievement. The award recognises prestige, innovation, quality commitment and excellence. A voting process was carried out by mail. Key criteria include, Customer Satisfaction, ContinuingEducationandTrainingTotal Quality Management and Total Quality Customer Satisfaction Standards.
In addition to that, Association Otherways Management and ConsultingFrance, gathered information through media consultancies.
OMAC is one of the most prominent "Voices for Quality Culture", a role it has sustained over a period of two decades. The organisation started in Europe. "We have grown into a truly Global Organisation", added a representative. OMAC saw the merits of awarding Motheo TVET College with the Majestic Falcon Award. The award will increase partnership opportunities for the College. It will also serve as a marketing tool, portraying the College as a world-class institution that delivers quality education. Twelve delegates, consisting of Council Members, Executive Management and staff, received the award on behalf of the College community.
This is the second international award bestowed on the College in less than 12 months. In July 2017, the College was awarded the Socrates European Quality Award. It received this award in recognition of the quality service it offers in accordance with international standards and teaching methods. The Socrates European Quality Award was bestowed at a ceremony that took place in Lucerne, Switzerland last year.
College Shoebox drive: A care initiative that takes giving to community level CHESLYNN JOHNSON - Internal Communications and Publications Practitioner Last October, Northlink TVET College faculty donated 178 repackaged shoebox gifts to charity. This initiative forms part of our Northlink Cares Initiative and Corporate Social Investment project. The focus for this initiative was four children's homes located in the Northern Suburbs of Cape Town, Western Cape Province. Dressed in festive accessories, a small group of faculty ventured forth to hand over the shoebox gifts to those who need it most, in the run-up to the December festive season.
This marks the second-year that the College has donated shoebox gifts to charity. Eachofthesevencampusesofthe College, including the Central Office, were challenged to donate as many repackaged shoebox gifts as possible. Campuses were assigned specific age categories and instructed to tag the shoeboxes according to gender. The shoebox gifts each contained eight items. These included, a toothbrush; toothpaste; face-cloth; soap; age category appropriate skin lotion; educational items; something sweet and a personalised message, poem or quote. A few faculty members donated a range of other items that could also be included.
Firstly, we visited the Christine Revell Children's Home in Athlone. The home focuses on nurturing and developing children in need. These children have been identified and referred to the home by social workers. They are placed there by order of a children's court. These children have endured tough times. They were either there as a result of negligence, abandonment, abuse, or had been orphaned or had contracted HIV. We were guided by Child Care Worker, Anneline Scholtz. She permitted us to hand over the shoebox gifts to the children. College faculty could also use the opportunity to engage with the children.
Upon receiving their shoeboxes, they immediately began opening the gifts. Secondly, the College visited the Bright Stars Children's Home in Kraaifontein. The home is a safe-house for children. The home provides shelter and a caring environment for disadvantaged children. The focus is on children whose welfare and safety has been affected due to parental drug and alcohol abuse and HIV. Principal Carer Brenda Jooste, who has much experience in the field responded, "Every kindness no matter how small, makes a difference!" She identified children in need. It was important for her to find a place of refuge for them.
And so it was, that she established the home in 2011. The children and carers were extremely thankful for the donation of shoeboxes. Thirdly, we handed over shoebox gifts to the Saartjie Baartman Centre in Manenberg. The Centre is known as a "one-stop centre" for women and children who are survivors of abuse. Their driving force is to empower women and children, and to educate them about their rights in society. Upon arrival at the Saartjie Baartman Centre, Shelter Social Worker Miriam Fredericks, briefed faculty on the background of the Centre. She was also afforded an opportunity to hand over the shoeboxes to the children.
Some of the recipients included the parents of these children. Finally, a small number of boxes were handed over to the Holy Cross Children's Home in Ravensmead. The home is a child and youth care centre. The Holy Cross Children's Home Social Worker, Lauren Oliver, was very happy that they too were the recipients of the Shoebox Drive. The sense of joy, and smiles on the faces of the children, remains faculty's driving force to keep 'doing good' within the communities. If you would like to contact the College to share ideas about how your College could make an effective positive difference in the community you serve, contact Cheslynn Johnson or Candice Jonathan on 086 006 5465 or 021 970 9000.
Chairperson of the Finance Committee Mr Fuluvhelo Ntsandeni, Principal Dipiloane Phutsisi and College Council Chairperson, Adv. Xolile Xuma, in anticipation of the Majestic Falcon Award Candice Jonathan of the College Marketing Department, hands over a repackaged shoebox gift to one of the Bright Stars. Colleague, Damian September, lends support
TVET COLLEGE TIMES March 2018 8 ASSESSOR, MODERATOR AND FACILITATOR COURSES FOR TVET COLLEGES ETDP10512
All our courses are tailored for lecturers, assessment designers, HODs, centre managers and departmental officials.
You only pay the full price for the first accredited course you do with us. Thereafter you qualify for a R500 discount per course that you attend. TRAINING CALENDAR 2018 WORKSHOP DURATION COST TRAINING DATES ASSESSOR US 115753 NQF Level 5 15 Credits 5 days (including support session) R4 200 3–7 April 2018 2–6 July 2018 1–5 October 2018 MODERATOR US 115759 NQF Level 6 10 Credits 4 days (including support session) R3 900 3–6 April 2018 2–5 July 2018 1–4 October 2018 FACILITATOR US 117871 NQF Level 5 10 Credits 4 days (including support session) R3 500 3–6 April 2018 9–12 July 2018 1–4 October 2018 IN-HOUSE TRAINING
Choose your own dates
Special prices apply
Convenience of training at your own college
Minimum of 10 participants We train in ALL provinces FREE portfolio support sessions Courses are CONTEXTUALISED for TVET colleges Open up NEW career opportunities BOOKING CONTACT DETAILS Alet Nienaber Salome Chepape Tel: 011 731 3370 | Cell: 066 307 5817 Tel: 011 731 3409 Email: Alet.Nienaber@macmillaneducation.co.za Email: Salome.Chepape@macmillaneducation.co.za www.macmillan.co.za/content/teacher-campus/accreditation/50 * Venues to be announced closer to the time.
TVET COLLEGE TIMES March 2018 9 CAMPUS MATTERS REGISTRATION 2018 In January, the Deputy Minister of Higher Education and Training and TVET College Principals, converged on Ekurhuleni West TVET College. The meeting was attended by TVET College Principals, their Chief Financial Officers, NSFAS and Higher Education and Training Department Officials. The purpose was to discuss, among other things, the implications of fee free education, the NSFAS bursary scheme, and the state of readiness regarding the 2018 Academic Year registrations. Deputy Director-General for the Department of Higher Education and Training, Mr Firoz Patel, welcomed the principals and CFOs.
He informed them of the implications of the former President's announcement. Mr Patel intimated that fee free education would be phased-in over a period of five years. The purpose is to support poor students. This will enable them to gain access to Higher Education institutions. The move targets students from South African households with a combined annual income of up to R350 000. It is directed at students who meet the admission requirements of TVET Colleges as well as the criteria to qualify for the financial assistance.
He indicated that applicants with firm offers of admission from colleges, would be assessed for funding using the revised criteria. Those who did not apply to the NSFAS for funding, also needed to be assisted. This is a reference to 'walk-in' Deputy Minister Addresses TVET College Principals on fee free education DAVID MULEELE - Marketing Manager registrations at Colleges. A South African College Principals Organisation (SACPO) meeting was also convened on the occasion. The Deputy Minister of Higher Education and Training, Honourable Buti Manamela, took the opportunity to address the gathering while conducting a national whistle-stop tour.
The tour was focussed on assessing the state of readiness of the institutions of Higher Education and Training for the 2018 Academic Year. In his address, Deputy Minister Manamela indicated that he was assessing the state of readiness of institutions to give effect to the announcement of the former President. He was also assessing the implications for colleges. It was his view, that the announcement would have greater implications for colleges than universities. This was particularly so, since the TVET sector had become more attractive to many young people. They have concluded that, because of the demand for skills in South Africa, and the fact that skills form the backbone of the economy, studying at a TVET College, would be a gateway to a better future.
Concluding his address, the Deputy Minister said, "I am passionate about the sector. I am a product of the same sector. I have contributed extensively to the policy trajectory and legislation, to assist in shaping what the sector has become". The Deputy Minister was a student of the former Mamelodi College, now known as Tshwane North TVET College. This was when it was under the Principalship of Ms Hellen M Ntlatleng, current Principal of Ekurhuleni West TVET College. He urged TVET College officials to work harder in ensuring that Colleges meet the needs and aspirations of the youth. SACPO President and Ekurhuleni West TVET College Principal, Ms Hellen Ntlatleng, pledged her support and co-operation to the Ministry and the Department on behalf of College Principals.
Honourable Buti Manamela, Deputy Minister of Higher Education and Training, greets Principal Hellen Ntlatleng, Ekurhuleni West TVET College Deputy Minister of Higher Education and Training observes registration process first-hand SABELO TSHABALALA - Public Relations Officer The Honourable Deputy Minister for Higher Education and Training, Mr Buti Manamela, graced South West Gauteng TVET College Molapo Campus, with his presence during Registration 2018. This, as first-year students came in their numbers to register for the academic year. The registrations commenced on 8 January. The visit was aimed at observing that the registration process runs smoothly, and without any disruptions.
In a walk-about the campus, the Deputy Minister stressed that it is central to government's programme to expand the TVET sector. This is why new campuses have been under construction, while others are planned. It is hoped that the additional infrastructure will accommodate the growing student numbers which are anticipated in TVET Colleges. Principal Dan L Nkosi went on to say that there had been an increase in applications to TVET Colleges. He estimated that applications had doubled over the last five years. He noted high demand for the programmes on offer, but that spaces available were limited.
The Deputy Minister encouraged learners not to make TVET colleges a second choice. Learners should not wait to be rejected by universities before applying to TVET Colleges. They should also not settle for courses that leave them jobless. He recommended that they rather choose TVET colleges as their first options. Particularly so, if they are interested in careers in Mechanical Engineering or Civil Engineering, to mention just two of the many options. This was as he touched on some of the benefits of studying at a cutting-edge TVET College such as South West Gauteng TVET College. He alluded to the recent announcement made by former President Jacob Zuma.
That government had, "fully subscribed to the introduction of free higher education and training for disadvantaged and working class families over a five year period". This strategy is a major advance in improving access to higher education for all South Africans. He urged learners to take the opportunity and make the most of it.
Deputy Minister of Higher Education and Training Buti Manamela, in conversation with a newly registered Molapo Campus student

TVET COLLEGE TIMES March 2018 10 College ensures smooth start with early applications and pre-emptive planning NTOMBEKHAYA GWAQA Assistant Director for Marketing and Communication As thousands of students made their way to register at educational institutions throughout the country, it was no different for Port Elizabeth TVET College. All NCV and Nated programmes were filled to capacity within the first week of opening. It was reassuring to note that all the students that applied, had made the College their institution of choice.
The Colleges "Apply Now" application drive, that took place in 2017, ensured that many potential students had already secured their places for registration in 2018. Parents who accompanied their youngsters to register, commented that the programmes offered were affordable. They further noted that the financial aid on offer was a welcome relief. Many who usually could not afford further studies, owing to unfavourable personal financial circumstances, could be assisted.
To accommodate the large group of prospective students who still came to enquire at the institution at the opening of the Academic Year, the College made use of an adjacent sports stadium. The capacity crowd of students could easily be accommodated and addressed in this safe environment. The TVET sector is no longer unknown to school learners, especially those who have completed matric. This can, in part, be attributed to the success of many College graduates who have also qualified as artisans. They have become an inspiration to those who are considering a vocational education that will boost their employability.
Unfortunately, the College could not accommodate all the potential students in full-time programmes. However, all hope is not lost. The College offers a variety of supplementary programmes such as the 'second chance Matric'. This programme makes it possible to improve on earlier results. Part-time and short skills programmes, are also available as further options. Fortunately the registration for Nated programmes in Business and Utilities Studies takes place every semester, and each trimester for the Engineering Studies. However, even these options now have long waiting lists. Students were also advised to apply at other TVET Colleges in the metropolitan area of Port Elizabeth.
College management and staff wish all students a fruitful and prosperous year of study. In the same vein, we congratulate all students who completed their studies successfully. Our wish for them is that they speedily find internships or employment. Russell Road Campus Manager Ms Kim Matikinca (right) attends to three newly enrolled NCV marketing students Social Media: A powerful way to advertise and recruit new students IVAN SWART - Public Relations, Social Media and Digital Content Practitioner Port Elizabeth TVET College enrols new students at the Oval Stadium in Port Elizabeth This time of year, all TVET Colleges are looking at reaching their planned enrolment targets.
These are usually represented by the numbers of students needed as detailed in the Programmes Qualifications Mix.
We see institutions with their, "We still have space available", posts. Some downplay their 'need' with, "last spots available". We see random WhatsApp messages making the rounds. Some going viral in minutes. Some alas, not always conveying the correct message. But, have we really looked into the effective use of social media as a marketing platform to reach enrolment numbers? Have you examined your statistics and insights before simply blurring it on the social platforms? If you answered "no" to any of the questions, then you might want to read on...This is a very brief case study account of how Northlink TVET College effectively used Facebook as the primary social media platform to assist in the rapid recruitment of 50 Wholesale and Retail programme students for the Parow Campus.
We desperately needed the programme to run but we did not have sufficient interested students. So we sent to the College Facebook Page to help us reach the target," said Brenda Basson, College Occupational Manager for Business Studies. The Marketing Department was sent the text that needed to be posted on the Facebook Page. It simply read, "Northlink College is offering free training for Matriculants aged 18 – 29 in Wholesale & Retail. A stipend of R2 500 will be paid monthly for 12 months by Shoprite. Please contact Sam at 021 970 9114 urgently. Spaces are limited!" The Marketing Department, in addition to finding the required 50 enrolled students, also wanted the College to enjoy as much exposure as possible through the post.
It was decided to post the information with not only the text, but an appealing image typical of a Wholesale and Retail setting. It had further been observed that the peak Facebook Page traffic occurs between 09:00- 10:15. It was then arranged accordingly that in order to reap maximum exposure, the message be posted at precisely 09:30.
The following results were measured after the first 24 hours:
79253 people reached
460 shares
81 substantive responses. "After the post, our telephones did not stop ringing. The number of people that phoned was so excessive, that the rest of the Occupational and Education and Training team at the College had to jump in and assist with fielding the calls. We received calls from as far away as Kimberley in the Northern Cape Province," said Brenda. She added, "We can emphatically say that this social media platform did work for us. We have met the 50 student target that we set out to register for the programme." The post also provided an opportunity for nearly 80 000 prospective students to interact with the College brand. It is safe to say that the College achieved both intended goals, admirably. To sum up: Use interesting and relevant images on social media. Keep the post short and sweet. Keep an eye on when you would likely reach peak traffic flows. Use these elements to your advantage and get the message across to your target audience.
Northlink TVET College Facebook Page Wholesale and Retail post, 24 hours after the post was made on the page, showing the impact and exposure of the post
TVET COLLEGE TIMES March 2018 11 Smooth transition for first-time registrations GIVEN SEBASHE - Assistant Director: Communication The transition from the Basic Education environment to the Post-School, and in particular, the Technical and Vocational Education and Training (TVET) College sector, can be exhilarating yet daunting at the same time. This is a quantum leap journey in the educational industry for most.
It needs to be carefully harnessed. To this end therefore, the launch of Orientation and Induction sessions for all 'freshmen' at Mopani South East TVET College. The intention of these two programmes, is to minimise the educational culture shock. It provides a path where one gradually transcends to the Higher Education sphere. The programme was rolled out in January at both the Sir Val Duncan and Phalaborwa Campuses. The presentation of the programme followed directly on the smooth registration process. The 'freshmen' were provided with useful information to support their transition and engagement with the academic, cultural, and social activities available at the College.
In his address, Principal Levy Baloyi reiterated the College's commitment to helping students develop into well-rounded vocational academics. On graduation, it is anticipated that they will be able to immensely contribute to the country's economy as artisans and practitioners of other occupations. "These two programmes of Orientation and Induction, are designed to help you find your way around the campus. They will introduce you to meaningful programmes that will assist you in realising your dreams. Students' chances of reaching graduation, are to a certain degree a function of their own individual efforts.
Those who stop studying, may be considered as stale in their youth. Therefore, students must continuously study. They must remain readers, as they prepare to be future leaders. It is crucial that you immediately familiarise yourself with the institution and all it has to offer you", stressed Principal Baloyi. He further urged them to remain focused and committed to their educational calling. He stipulated the importance of regular class attendance and active participation in both the formal and informal teaching and learning journey. This was held as an imperative to be grasped and applied from orientation until graduation.
Deputy Principal Registrar, Mr Stanley Motubatse, encouraged students to make use of the available Student Support Services. "We have library, computer labs and on-site clinic facilities. In addition, there are peer tutoringand many other programmes for the enhancement of academic progress", said Registrar Motubatse. SAPS Namakgale Station Commander, Colonel Ngobeni PH and SAPS Phalaborwa Communication Officer, Constable Mongwe EP, warned students to be vigilant. They urged students to report incidences of crime to the South African Police Services. Among the stakeholders who graced the College with their presence for the duration of the Orientation and Induction sessions were, the Department of Higher Education and Training's Khetha Career Development Services and the Institute for the National Development of Learnerships, Employment Skills and Labour Assessments better known as 'Indlela'.
Principal Levy Baloyi, Mopani South East TVET College, addresses College 'freshmen' as part of the Orientation programme Mopani South East TVET College's 2018 'freshmen' attend the Orientation programme aimed at providing a smooth transition from Basic Education into the Higher Education sector Collaboration harvests hope for new students TUMELO MOROBE - Public Relations Officer On the 8th of January, unlike any other year, Capricorn TVET College Polokwane Campus, experienced an unprecedented throng of prospective students. They were eager to enrol at the College for the 2018 Academic year.
A large number of prospective students had gathered outside the College. Jostling for access, which then led to a stampede. Following a thorough risk assessment of the campus, the management took the decision to suspend registrations until a later date. Subsequently a meeting was convened by the College Management and other stakeholders. These included representatives of the Office of the Premier, the Office of the Capricorn District Municipality Mayor, the Office of the Polokwane Local Municipality Mayor, Public Order Policing (Polokwane South African Police Services), Emergency Medical Services, Security Services and the Peter Mokaba Stadium Management.
An alternative registration venue, the new Peter Mokaba Stadium, was identified. The necessary logistical arrangements were undertaken by all role College management and stakeholders hold an on-site preparatory meeting in the stadium prior to the opening of the pop-up student registration centre. The registration centre successfully assisted more than 7 000 prospective students players. One week later, on the 15th of January, a pop-up application centre had been set-up at the New Peter Mokaba Stadium, where more than 7 000 applicants were seamlessly assisted. "We acknowledge and appreciate the role played by the various state entities.
Together, working as a team, we ensured that the registrations ran smoothly and without a glitch. "This is evidence, that working together we can achieve more," commented Acting Principal, Mr Amos Thema.
Acting Principal of Capricorn College for TVET, Mr Amos Thema assists queueing students
TVET COLLEGE TIMES March 2018 12 CAMPUS MANAGEMENT Professional Development of Campus Managers Training, hailed a success Approximately 250 Campus Managers from TVET Colleges around the country converged on ORBIT TVET College, Mankwe Campus late last year. This was for the Professional Development of Campus Managers Training, which took place on the 4th to 6th of December. The gathering, which was the second block-training for the year, was aimed at focusing on the design and management of effective teaching and learning systems.
The training also considered the development of good practices in Student Support Services. In the course of the three-day training, Campus Managers engaged in break-away sessions. In these sessions they could share strategies, techniques, resources and experiences on how to improve the and training system. "The mid-level skills, offered by TVET colleges, are critical for the development of our country. We have to underscore the importance of an effective, well-governed and responsive TVET College Sector", Mr Manamela said. He added that it is the responsibility of the sector to ensure that TVET Colleges are sought after.
That students should not simply seek spaces at Colleges because of the availability of student grants. "We understand that getting a student grant to study at a post school institution is critically important for the majority of our youth. However, a young person should choose to enrol at a TVET College. They should do so because s/he wants to pursue a career in a technical field. Not because they could not get into a university", he added. In closing, the Deputy Minister congratulated the Campus Managers for being "the women and men who are at the coal-face of making that transition. A transition towards providing quality, relevant technical and vocational education for the 21st Century".
He urged them to build communities inside their campuses, which will elevate colleges. Not only amongst internal stakeholders and the college community, but also in the eyes of the surrounding communities. This is necessary to become institutions of first choice. The Deputy Minister's visit included a tour of the Campus facilities. The event concluded with a prize-giving ceremony. Presiding over the ceremony, the Deputy Minister acknowledged the winning teams and key stakeholders by bestowing them with awards.
The first block-training was rolled out across seven training centres last August. That training saw the participation of approximately 150 Campus Managers. ORBIT TVET College hosted 26 of those Managers and DHET officials. That workshop was spearheaded by Principal Maryna Marais, who is the head of Cluster 6, Rustenburg, North West Province. Block 1 training also took place in the clusters of Port Elizabeth, Kimberley, Port Shepstone, Newcastle, Emalahleni and Polokwane. management of the core function of Colleges, i.e. teaching and learning. However, it wasn't a case of 'all work and no play'.
Day two saw the Campus Managers trade their suits and ties for sportswear. This, as they took part in a number of fun activities. These included the Zumba Dance and the 'Amazing Race'. Deputy Minister of Higher Education and Training, Buti Manamela, graced the occasion on day three. He delivered a keynote address. He emphasised the important role TVET Colleges have to play in the country. He pointed out that the TVET College Sector is a national priority in our post-school education Deputy Minister of Higher Education and Training, Buti Manamela delivers a keynote address to Campus Managers Campus Managers gather in plenary for the Professional Development of Campus Managers Training Principal Marais and others engage the Deputy Minister during his tour of the Mankwe Campus TSHEGOFATSO RAPOO – E-Media And Communications Administrator
Going to next pages ...
Cancel