UCD Environmental Baseline Review 2019 - UCD Estate Services
Page content transcription
If your browser does not render page correctly, please read the page content below
UCD Environmental Baseline Review 2019

Table of Contents

Introduction                                                                                         4

     Our Community                                                                                   4
     Our Campuses                                                                                    4
  Purpose and Sources of Information                                                                 6
    Structure of the Environmental Baseline Review                                                   7
    Green Campus Programme                                                                           7
    University Management Principles                                                                 8

  UCD Groups, Units and Initiatives with links to Environmental Sustainability                       9
    VP for Campus Development                                                                        9
    UCD Estate Services                                                                              9
    UCD Student's Union & EcoUCD                                                                     9
    UCD Career Development Centre                                                                   10
    Healthy UCD                                                                                     11
    UCD in the Community                                                                            12

Biodiversity                                                                                        13
  Introduction                                                                                      14
  Grounds Management                                                                                14

  Habitat Areas                                                                                     17
    Woodlands                                                                                       17
    Woodland Management                                                                             17
    Veteran Tree Programme                                                                          19
    Bird-Friendly Planting                                                                          19
    Woodland Walks Networks                                                                         20
    Lakes & Water Courses                                                                           21
    Lower Lakes                                                                                     21
    Middle Lake                                                                                     22
    Upper Lake                                                                                      22
    Lamb-Clarke Apple Collection                                                                    24
  Recent Biodiversity Related Projects and Initiatives                                              24
    All Ireland Pollinator Plan - Campus Pollinator Plan                                            24
    Biodiversity Trail and Biodiversity Hub                                                         25
    SPARC Projects                                                                                  25
    Pollinator Chess Garden                                                                         26
    Wildflower Meadow                                                                               27
    Bee Garden                                                                                      28
    Insect Hotels                                                                                   28
    UCD Belfield Apiary                                                                             29
    Community Garden                                                                                30
    Composting Facilities-Green Waste                                                               31
  Evolution of Land Plants Garden                                                                   31
  Bioblitz                                                                                          32
  Potential Future Projects                                                                         33

                                                                                                     1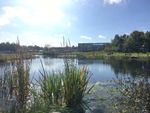 Habitat mapping                                                            33
    Teaching and Learning                                                      34

Energy & Climate Change                                                        36
    Introduction                                                               37
    Management                                                                 38
    ISO50001 Certification                                                     38
    Policy                                                                     39
  UCD Energy Use and Sources                                                   40
    Electricity                                                                40
  Natural Gas                                                                  43

  Energy Consumption                                                           44
    Electricity Consumption                                                    44
    Natural Gas Consumption                                                    46
  Energy Efficiency Targets                                                    47
    Progress in 2018                                                           47
  Projects and Initiatives                                                     49
    LED Lighting                                                               49
    Solar Photovoltaic (PV) Systems                                            50
    Insulation and Window Upgrades                                             50
    Awareness and Engagement                                                   50
    Knowledge Sharing and Collaboration – e3 Bureau                            51
    New Buildings and Major Renovations                                        51
  What can you do to play your part at home, while studying or at work?        54

Water Management                                                               55

Water Management                                                               56
    Introduction                                                               56
    Water Consumption                                                          56
    Surface Water                                                              56

  Management of Water on Campus                                                56
   Water Sources                                                               57
  Water Usage                                                                  58
  Key Performance Indicators 2012-2018                                         59
  Projects and Initiatives                                                     60
    Strategic Water Renewal and Upgrade Programme                              60
    Key outcomes arising from the implementation of these programme include:   60
    Surface Water Management                                                   61
    UCD Upper Lake Water Attenuation and Biodiversity Infrastructure           61
  Future/Ongoing Initiatives include                                           62
    What can you do?                                                           62

Sustainable Commuting                                                          64
UCD Environmental Baseline Review 2019

  Introduction                                                                               65
  Strategy and Management                                                                    65
     UCD Travel Plan: Getting There the Sustainable Way                                      66
     Travel Plan Update 2018                                                                 67
     Services and Initiatives                                                                68
     Public Transport                                                                        68
     UCD-DART Shuttle Bus                                                                    68
     Private Services                                                                        69
     Carparking and Demand Management                                                        69
     Electric Charging Points                                                                70
     Student and Staff Involvement                                                           70
     Cycling                                                                                 70
     Walking                                                                                 72
     Targets                                                                                 74
     Planned Actions and Initiatives                                                         75

Waste Management & Recycling                                                                 76

  Sustainable waste management: why should we care?                                          77

What are the key "general" waste types produced in UCD?                                      77

     Packaging Waste                                                                         77
     Single-Use Items                                                                        78
     Food Waste                                                                              78
     Paper and Cardboard                                                                     79
  Waste Quantity in UCD                                                                      79
  The Waste Hierarchy                                                                        79
    Reduce                                                                                   81
    Reuse                                                                                    81
    Recycle                                                                                  82
    Figures and Statistics                                                                   83
  Plans for 2019 and Beyond                                                                  84
     Recycling                                                                               84

  Recycling Tips!                                                                            84

Contributors                                                                                 86

Contacts                                                                                     86

                                                                                              3
Introduction
As Ireland's Global University, University College Dublin undertakes world-class teaching and research
in areas relating to environmental sustainability including climate change, renewable energy,
biodiversity, sustainable transport, waste reduction and recycling. As a large organisation and a
community of over 32,000 students and staff, there are also opportunities to put our teaching and
research into practice and to endeavour to be an exemplar in the way our campus operates and how
we go about our daily lives. The UCD Green Campus initiative seeks to harness the knowledge, energy
and motivation of our diverse community of students and staff in order to find ways to work together
to improve our campus environment, to make others aware of environmental issues and to promote
engagement.

This document was prepared as part of the An Taisce Green Campus programme and provides an
overview of progress to date, outlines environmental targets, will be used to identify areas where
improvements can be made and sets a baseline upon which improvement can be measured in each of
the thematic areas.

Our Community
The UCD community is composed of over 29,000 students and 3,500 staff. It is important to note that
through commuting, working, learning and enjoying sports and recreational facilities, the UCD
Community can have a significant impact on the environment – both positive and negative. Being part
of this connected community, who share a collective goal of betterment through education and
research, offers meaningful opportunities to work together to find ways to improve our environmental
sustainability.

It is important to note is that approximately 7,000 students graduate from UCD each year. There is an
opportunity to ensure that all of these students, through their time spent in UCD, will continue on
their journey through life with an understanding and appreciation of environmental sustainability. By
implementing best practice management techniques, publicising sustainability efforts, and ensuring
engagement and participation by students and staff, the University aims to make this a reality.

UCD seeks to ensure that all our graduates are well-informed and environmentally aware citizens,
ready to tackle the various environmental challenges the world is facing and become leaders in their
workplaces, communities and homes. The UCD Green Campus Initiative, which is supported by An
Taisce, is a key element of this vision.

Our Campuses
Belfield, our primary campus has a daily population of approximately 30,000 people, making it larger
than most Irish towns. This comparison to towns or cities does not end there. The Belfield Campus has
all the attributes of a small city, being home to a growing number of students who live on campus, a
place of work and education as well as a place of recreation for our growing population and visitors
alike. The 335-acre Belfield Campus is known for its woodlands, lakes and open spaces. This beautiful
parkland setting provides space for recreation and sport and plays an important role in facilitating a
balanced lifestyle.

Like a city, our campus buildings are varied and diverse, from our wonderful period houses such as
Ardmore House and Belfield House, to the modern, state-of-the-art educational, office and laboratory
facilities such as in the O'Brien Centre for Science. The functions of the campus buildings are equally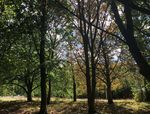 UCD Environmental Baseline Review 2019

diverse and include office space, lecture theatres and laboratories, meeting rooms, classrooms,
residences, a 50m swimming pool, gym, cinema, shops, restaurants and cafes.

Our Blackrock campus, although not on the same scale as Belfield has many of the same attributes,
containing student residences, teaching and studying areas as well as office accommodation and
hospitality facilities on a parkland campus. UCD Lyons Research Farm is the teaching and research
facility operated by University College Dublin outside Newcastle, Co Kildare, about 30 kilometres west
of the main UCD Campus at Belfield. UCD Lyons Research Farm sits on approximately 220 hectares
and is part of the original Lyons Estate, purchased by UCD in 1963.

                                                                                                    5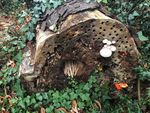 Purpose and Sources of Information
The Environmental Baseline Review was developed in order to provide a holistic overview of the
management of the University from a number of environmental perspectives. The main purpose of
the document is to facilitate the UCD Green Campus initiative, which involves students and staff
working together in order to improve the sustainability of the campus, raise awareness and
engagement and ultimately achieve the Green Flag for UCD. This document should not be considered
an exhaustive environmental audit of the campus, but presents a good general overview of a number
of areas which will allow those interested to gain a robust introductory knowledge from which further
studies or reports can be developed.

This document, which is publicly available, is also intended to provide students and staff who are
interested in becoming involved in the Green Campus Committee with the knowledge needed to allow
them to consider projects and initiatives that they would like to get involved in that would result in
improvements in environmental sustainability. These can be either within or outside the campus
environment and will be supported by the Green Campus Committee in UCD where possible.

For information on the An Taisce Green Campus programme, please see
http://www.greencampusireland.org/ or http://ucdestates.ie/about/sustainability/green-campus/
for more information on the UCD Green Campus initiative.

The Environmental Baseline Review aims to:

    •   Provide a clear view of the range of the campus' impacts and establish a baseline in each
        thematic area.
    •   Ensure that significant areas are not overlooked.
    •   Identify areas where current practice is good or areas where current practices are lacking.
    •   Communicate the impacts to the campus community.
    •   Help to prioritise actions to be taken.

The Green Campus Committee has identified several "themes" or areas where projects will be
undertaken. These are as follows:

    •   Biodiversity
    •   Energy
    •   Water
    •   Waste Management and Recycling
    •   Sustainable transport

A number of reports, publications and surveys have been developed or are regularly undertaken by
Estate Services which have informed this review:

    •   UCD Strategic Campus Development Plan 2016-2021-2026
    •   UCD Travel Plan 2016-2021-2026
    •   UCD Travel Plan Update 2017
    •   Annual Energy and Water Review (ISO50001)
    •   Annual Commuting Survey
    •   UCD Bioblitz (2016)
UCD Environmental Baseline Review 2019

There have also been various reports completed relating to particular aspects of campus
management, for example waste audits, energy audits, cordon surveys (commuting) which have also
been used to inform this report.

Structure of the Environmental Baseline Review
Within this document, each theme is explored in terms of the management, policy and publications,
key statistics as well as outlining some of the initiatives that have been delivered or are currently being
progressed relating to the theme in question. The baseline environmental review also seeks to
communicate how the UCD Community can play their part in ensuring the University reaches its goals
under each of the themes and outlines some potential areas where the Green Campus Committee can
become involved.

The report aims to be non-technical in nature with the aim of being accessible and informative to all.
The information presented is not exhaustive; during the implementation of projects the Green
Campus Committee and other groups will be provided with detailed data where necessary, such as
energy and water consumption and the full data from the Bioblitz conducted on campus (biological
survey).

Green Campus Programme
The University entered the An Taisce Green Campus Programme in April 2016. This will form an
intrinsic part of the community engagement process and the promotion of the UCD community
involvement in environmental initiatives.

By following the Green Campus 7 step programme, the Green Campus initiative seeks to facilitate and
encourage the involvement of students and staff in environmental projects, raising awareness across
the campus and to ultimately achieve the An Taisce Green Flag for UCD.

A Green Campus Committee has been formed, tasked with implementing the 7 steps and identifying
and undertaking a range of environmental projects which will improve the Universities "green"
credentials and make students and staff more aware of what they can do to be more environmentally
sustainable.

                                                                                                         7
The Green-Campus Programme (based
on the successful Eco-Schools/Green-
Schools Programmes) provides a means
to foster environmental awareness in a
third level institution in a way that links
to everyday activities and study and ties
in with the operational requirements of a
complex       multi-use     facility.   The
Programme is based on the EU EMAS
(Eco-Management and Auditing System),
and the Seven Steps also align with the
'plan-do-check-act'           management
method used in ISO 14001:2000
Environmental Management System
Standards.

                                          Fig. 1 The seven steps of the Green Campus Programme

University Management Principles
The University is operated and managed in a way that seeks to meet student and staff requirements
whilst minimising negative environmental effects. A number of guiding principles helps to ensure this
occurs and are detailed in this section.

Budgetary and procurement constraints and ensuring best value for University must be considered at
all times. To this end, the principles of BATNEEC (Best Available Technology Not Entailing Excessive
Costs) are typically employed when investments are being made in University infrastructure, services
and systems. This means that the best technologies and techniques are investigated when undertaking
any works, along with their cost and potential environmental benefits. The technology that provides
the best results within budget is chosen where possible.

Ensuring synergy between projects is essential to ensuring best use of resources. This is done in a
number of ways, including strategic planning, annual action plans and management reviews. Ongoing
communication between management is essential to ensure potential synergies are not missed.

Efficient use of available resources is a fundamental management principle and is crucial both in terms
of resource and budgetary sustainability. An example of this is in the University space management
policy, where all spaces and occupants is recorded and audited. This, along with our room allocations
system ensure space is used efficiently which means additional space will not be built unnecessarily.

The adoption of best management practices and systems where possible is another core principle
which has relevance in this area. Controls, systems and standards can often be adopted at low cost
but can have a significant positive effect on the area under management. An example would be in
UCD's adoption of the international standard in energy management, ISO50001, for both our energy
and water management systems. This standard, which UCD received certification for in 2016, focuses
on the adoption of procedures, systems and policies which result in energy and water being managed
in a considered and holistic way.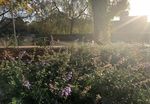 UCD Environmental Baseline Review 2019

What is important to note is that the University does not need to spend large sums of money to
introduce sustainability focused projects – very often, the way in which we use and manage our
resources either at an individual or community level can provide significant positive impacts above
and beyond large infrastructural projects. This is a key

UCD Groups, Units and Initiatives with links to Environmental Sustainability

VP for Campus Development
The office of the VP for Campus Development is responsible for the sustainable development of the
University estate in a way that meets the requirement of the University and in support of the
University Strategy. The Green Campus initiative which primarily focuses on the environmental
sustainability of the campus, therefore comes under the responsibility of the VP for Campus
Development.

UCD Estate Services
UCD Estate Services is charged with the management of the University Estate. This includes the
physical infrastructure of the University campuses such as building and grounds maintenance, capital
development, energy and water infrastructure, woodland, landscape and playing pitch management.
Estate Services also manages a number of services, including hospitality and food services,
conferences and events, the college collection, Copi-Print, telephone services, traffic and fleet
management, security, waste management, energy and water management, residential services,
Summer at UCD, room allocations and audio-visual services.

UCD Estate Services acts as custodian of the University estate and is responsible for the sustainable
development of the campus to meet the needs of the University. The primary goals for Estate Services
are as follows:

    •   Supporting teaching, research and innovation and ensuring that our facilities meet the needs
        of a global University.
    •   Providing for the recreational and sporting needs of the University community.
    •   Managing campus resources in an environmentally sustainable way.
    •   Providing services to ensure the smooth operation of the University.
    •   Ensuring a safe and attractive campus environment for students, staff and visitors.

UCD Estate Services have co-ordinated the developed this document in conjunction with the Green
Campus Committee and the other groups detailed below.

UCD Student's Union & EcoUCD
 Headed by the UCD Students' Union Environmental Campaign Coordinator, Eco UCD is a group within
the SU working to promote environmental issues across the wider UCD Community and to move
towards a more sustainable campus. Eco UCD works alongside Estate Services, UCD Green Campus,
university authorities, and various other individuals and groups, to run events and initiatives such as
UCD Green Week and talks by international speakers. Eco UCD also has a strong online presence
posting regularly to nearly 1,000 followers between Facebook, Instagram, and Twitter and works
closely with the main SU social media platforms to promote awareness of environmental issues and
campaigns.

                                                                                                     9
SU shops have undergone a number of changes in the last few months to become more
environmentally-friendly. Plastic salad boxes and bin-liners have been replaced by compostable ones.
Users can now bring hot beverages into the library if they are in a reusable cup. The price of buying
hot drinks using your own coffee cup is now 40c cheaper than using a disposable one – twice what it
was before. SU Shops sell about 350,000 hot drinks each year and it is hoped that this reduction will
further incentivise customers to bring their own cup. SU shops also stock a wide variety of reusable
coffee cups and over the summer transitioned to using compostable coffee cups as part of Insomnia's
nationwide rollout.

Eco UCD and UCD Students' Union are continuously working alongside the groups mentioned above
to make UCD and the wider community more sustainable for our future.

UCD Career Development Centre
As the number one university in Ireland for employability, UCD Career Development Centre joins the
dots between students' time at university and their future careers. We help students to discover
more about themselves, navigate the complex job market, introduce them to employers through our
extensive network and develop the skills required for success in the workplace.

We offer a range of programmes to UCD students, aimed at helping them to develop personally and
professionally. Two of these which may be of particular interest to students who wish to engage
with the Green Campus initiative are:

    •   Co-curricular Skills Awards – UCD Embark and UCD Advantage
    •   The UCD SPARC Programme
    •

Co-curricular Skills Awards – UCD Embark and UCD Advantage
The UCD Embark and UCD Advantage Awards seek to acknowledge the value of co-curricular
engagement at an individual, university and societal level and to promote citizenship by encouraging
students to make a positive contribution within UCD and the wider community.

If you are actively involved in a Green Campus project or initiative, you can use this experience as
part of a submission for one of the Awards. All you need to do is register for your Award of choice
via SISWeb, attend a 45-minute induction session and then tell us, via an online form, what you did
and what you learned from your experience. There are lots of reasons why you should apply for an
Award:

    •   Achieving the UCD Embark Award or the UCD Advantage Award gives you a formal,
        acknowledgement by UCD of your engagement in co-curricular activities during your time at
        university. You will be presented with a certificate at a celebration ceremony. Achievement
        of the UCD Advantage Award will appear on the Diploma Supplement that you receive at
        graduation. You can list achievement of the UCD Embark Award or the UCD Advantage
        Award in the "Achievements" section of your CV.
    •   We meet lots of students at the Career Development Centre who are doing great things but
        struggle to articulate the development they have gained. So, it's great that you are working
UCD Environmental Baseline Review 2019

        on a Green Campus project but do you know how to communicate the value of this to a
        potential employer in your CV/application or at interview? The process of submitting your
        application for the UCD Embark Award or the UCD Advantage Award will really help with
        this.
    •   Participating in the Awards encourages you to expand the breadth of your co-curricular
        activity, to get involved in things that you may not have considered previously. This opens up
        a world of opportunity in terms of meeting new people, experiencing new situations and
        developing a whole host of new skills.
    •   Finally, we know you are not doing these things simply for recognition but sometimes a
        "well done" from your university is nice. What you are doing is important, in lots of ways. Let
        UCD show you its appreciation.

For more information on UCD Embark and UCD Advantage, including how to apply, please go to:

http://www.ucd.ie/careers/awards/

SPARC
The SPARC (Supporting Partnerships And Realising Change) programme enables UCD staff and
students to work together on projects that make UCD and/or the surrounding community a better
place to learn, work and live. The UCD Career Development Centre provides support for these projects
in the form of funding, training and project planning/implementation expertise. By supporting staff
and students to work in partnership, SPARC seeks to help students to become more engaged with
their own learning, the university experience and the wider community while simultaneously helping
staff to develop an insight into the student perspective.

In addition to giving participants the opportunity to bring an idea to life, SPARC offers tremendous
scope for personal and professional development.

For students and staff alike, SPARC provides a fantastic opportunity to enhance skills such as project
management, problem-solving, communication, planning and organising, leadership and teamwork.

In recent years, the SPARC programme has supported a number of projects in the area of
sustainability, waste reduction, improving the campus environment etc. The SPARC team works
closely with the UCD Green Campus team to identify suitable projects for funding and we would be
delighted to see more applications coming through from UCD staff and students, that are aligned with
the Green Campus aims and objectives. For more information on the SPARC Programme, including
how to apply and key dates, please go to www.ucd.ie/sparc

Healthy UCD
Healthy UCD was established in 2015 and is a health promotion initiative endorsed by Healthy Ireland
and the World Health Organisation (WHO). The aim of the initiative is to work with staff, students and
the wider community to facilitate the holistic health and wellbeing of every member of the UCD
community.

In 2015, a Health Promotion Strategic Plan 2016-2021 was developed and endorsed by senior
management in UCD. One of the aims of the strategy is to engage UCD staff, students and the wider
community in a healthier lifestyle, including physical activity and sustainable transport modes with a
focus on walking and cycling to work/college.

                                                                                                    11
Healthy UCD works closely with The National Transport for Irelands 'Smarter Travel' initiative,
encouraging more physical activity and movement and creating healthier commuting choices to and
from UCD campus. For example, walking, cycling, carpooling and using public transport. Healthy UCD
has signed up to national campaigns promoting physical activity such as Transport Ireland's Smarter
Travel 'Marchaton' challenge and 'Reboot you Commute'.

More information can be found at https://www.ucd.ie/healthyucd/

UCD in the Community
In 2016, UCD launched a campus-wide initiative, UCD in the Community, which seeks to promote
greater civic engagement through its core activities. This initiative supports and complements UCD's
involvement in the IUA Campus Engage programme.

It is sponsored by Professor Mark Rogers, Registrar and Deputy President, and Academic Leadership
will be provided by Professor Joe Carthy, Principal College of Science.

UCD in the Community strives to strengthen its relationships with the community and work together
in a collaborative and mutually beneficial way, contributing to positive and sustainable social
outcomes. It is about working together, bringing our skills and expertise to support community-based
organisations, and in exchange empowering our students and staff as socially aware citizens. It will
also seek to actively involve interested alumni.

Engagement is one of the core values of UCD and our strategic plan commits to build engagement at
local, national and international levels.

UCD in the Community wishes to support and promote engagement in all forms, including
engagement of staff, students and alumni with the Green Campus Committee. UCD in the Community
strives to support the Green Campus Committee as they aim to facilitate and encourage the
involvement of students and staff in environmental projects, raising awareness across the campus and
to ultimately achieve the An Taisce Green Flag for UCD.

Potential projects/collaboration
A large proportion of our work in UCD in the Community involves engaging with community-based
organisations (CBOs) and non-governmental organisations (NGOs), to develop initiatives and projects
that will contribute to the development of the organisation, whilst simultaneously educating staff,
students and alumni on wider societal issues within the community and providing the opportunity for
the UCD community to provide support and guidance to these organisations in a voluntary capacity.

UCD in the Community welcome proposals to develop projects from students and staff with CBOs,
that would potentially contribute to the goals of five themes of the Green Campus Committee, whilst
benefiting the organisation and the UCD community. We believe the development and
implementation of these projects would contribute to ensuring that UCD reaches its goals under the
themes of the Green Campus initiative.

As we engage with CBOs on a frequent basis, we occasionally receive requests that may be of interest
to environmentally aware students and staff. Examples include designing and developing gardens,
educating their service users on plant species and biology and planning how to best use an open space.
For more information on these potential projects, please contact ucdic@ucd.ie.
UCD Environmental Baseline Review 2019

Biodiversity

                                           13
Biodiversity

Introduction
The 335 acre Belfield campus has been developed around several 18th and 19th Century estate houses
and grounds and is the beneficiary of a rich cultural and environmental heritage.

The campus is widely known for its sylvan setting and green spaces, and in addition to its mature
woodlands, encompasses a number of lakes and water courses, grass sports pitches, naturalised areas
such as wildflower meadows and formally landscaped areas.

Promoting a healthy, living and sustainable campus is a key ambition of the University and the campus
environment has become an increasingly important amenity and teaching & learning resource for the
students, staff and neighbouring communities who reside on and visit the campus on a daily basis.

 The phased development of a network of woodland walking trails around the campus boundary has
opened up our mature woodlands to walkers and joggers of all ages, while our lakes and green spaces
serve as areas for people to meet and relax and help bring nature to the forefront of campus life.

The Belfield campus is also an important biological resource in what is a largely suburban part of Dublin
city, with the various habitats on campus supporting a rich mixture of biodiversity. A 'Bioblitz'
undertaken in 2016 identified approximately 63 different species of birds, almost 300 species of plants
and 8 species of mammals.

                               Woodland          Lakes          Building Footprint
                                 11%              1%                   11%
                                                                               Footpath/Paved
                                                                                     6%
                                                                                      Car Parking
                                                                                          7%

                                                                                          Roads
                                                                                           7%

             Green areas 57%

Grounds Management
UCD Estate Services is responsible for both the day-to-day and long term management of the
University grounds in collaboration with University and external stakeholders such as Dun-Laoghaire
Rathdown County Council. While many long-term sustainability initiatives have been on-going over a
UCD Environmental Baseline Review 2019

number of years, an increased focus and understanding of the value of such initiatives among the
wider community will both inform and challenge future grounds management methodologies.

For instance, this understanding has reinforced a long-term grounds management initiative to allow
some areas of the campus to develop with minimal intervention in order to provide enhanced habitats
for insects, birds and mammals. Examples of this include margins along streams, watercourses, and
woodland walks, and areas at Richview, Belgrove and Roebuck to name a few. As these areas have
developed, they have become important elements of the campus landscape in their own right.

Wildflower meadows have been developed at various sites on campus to encourage a more diverse
range of natural flowering plants and associated insects that feed upon them. Sometimes this has
involved the cultivation of meadows from a wildflower seed mix, such as the Conway meadow; and
sometimes, as in the meadows at the rear of Agriculture and at the Upper Lake, it has involved
changing the mowing regime to allow wildflowers to introduce themselves into an area over time.

Whilst there is a balance to be maintained on such a diverse campus between natural and more
intensively managed areas, opportunities to promote and foster biodiversity in the core of the
campus continue to exist. For instance, the inclusion of a diverse palette of flowering plants at the
design stage of recent capital projects helps to support pollinators and also to reinforce the theme of
encouraging biodiversity in the centre of campus.

A successful example of this is the construction of the Upper Lake which is outlined in more detail
below.

From an overall sustainability point of view, the drive to reduce inputs both in terms of fertilisers
and herbicides, and physical resources carries on apace. From a grounds-management perspective a
number of practices have been and will continue to be developed to support this, including:

    •   No pesticides permitted to be used on the amenity landscape
    •   Grass clippings returned to the sward on sports pitches and amenity areas, eliminating the
        requirement for collection and returning nutrients to their source
    •   Irrigation of sports pitches, trees, plants etc. with water from campus wells only. No potable
        water is permitted to be used for irrigation purposes.
    •   On-site composting/ decomposition of organic material arising from maintenance and care
        activities
    •   No residual herbicides permitted to be used on the amenity landscape. Controlled spot
        treatment with amenity rated contact herbicides in formally landscaped areas and minimal
        use in naturalised areas in the event of noxious or invasive weed species. These are dealt
        with on a case by case basis according to risk and mediation measures including
        identification, logging, and appropriate treatment and monitoring.
    •   On-site trialling of next generation battery powered equipment such as strimmers, hedge
        trimmers, leaf blowers etc.
    •   Annual soil sampling on sports pitches to target fertiliser inputs. Results have shown minimal
        or no requirement for Phosphorous and Potash on pitches over the past five years.

                                                                                                      15
The following sections outline a number of the habitat areas on campus, examples of the various
management methodologies and initiatives undertaken to date and potential opportunities for
development.
UCD Environmental Baseline Review 2019

Habitat Areas

Woodlands
The extensive woodlands of Belfield are recognised as playing a central role in the long-term
development of the campus. They provide a healthy and engaging environment which provides
opportunities for interaction with the natural world. These mature woodlands also provide a
significant aesthetic contribution to the campus, providing a backdrop to the University buildings and
contributing significantly to a sense of place and character for different sections of the campus.

The woodlands have an interesting and varied heritage. Many of the mature trees date from the late
18th and early 19th century and were originally planted on the estates which now comprise the
campus. The history and heritage of the woodlands plays an important part in the woodland
management programme, with original planting being respected and enhanced. Significant works
have been done in recent years to ensure the health, viability and longevity of the woodlands.

The Belfield campus landscape portfolio currently includes approximately 50,000 trees comprising 76
different tree species of which roughly 25,000 have been planted since 2007. Approximately 38 acres
(or 11%) of the campus is covered in woodland.

Woodland Management
The Trees and Woodlands Management Programme adopts a sensitive sustainable approach to the
management of woodlands on campus. Different areas are managed in different ways, depending on
the level and type of intervention required. The overall aim of the woodland management programme
is to balance the necessity of intervention in the woodlands with an annual tree planting programme
of appropriate species. Minimal interference is promoted where possible. Consideration is also given
to the history of the woodlands, with different areas of the campus featuring different species types,
such as the Belfield Beech Wood or the primarily Oak wood by the rear of the Veterinary Science
Centre.

UCD Woodland Management Programme initiatives

    •   Allowing for a proportion of felled timber to decompose in woodlands to provide a habitat
        for fungi and invertebrates

    •   Pruning rather than felling trees where possible to leave 'Habitat sticks' for birds, mammals
        and insects

    •   Management of ivy removal on a selective phased basis to provide food for birds and a
        habitat for wildlife.

    •   Management of vigorous non-native species within woodlands.

    •   Use of non-potable water from campus wells for irrigation of trees and plants.

                                                                                                    17
Below are two case studies of our original woodland areas, Belfield Wood and Rosemount Wood
detailing the different management approaches adopted for each.

Belfield Wood Case study – Medium Intervention Approach
Belfield wood was an over mature woodland of approximately 3 acres in serious decline which was
at risk of becoming dominated by ash and sycamore. Before intervention the two species dominated
the under storey at the outer fringes of the wood. While ash is a native tree, sycamore is a highly
invasive introduced species. This woodland was originally planted as a beech and lime woodland and
therefore work has been undertaken to ensure it redevelops as was originally intended. Therefore, a
planned and phased development is being undertaken in order to maintain the integrity of this
woodland.

Main interventions
Under storey:
Much of the ash and sycamore have been removed from the under storey allowing regeneration of
beech, holly, yew and white thorn. Many of the existing beech seedlings and young trees were
formatively pruned, promoting good branching structure. Stakes were removed from beech inter-
planted in previous years and ivy was removed from trees whose development was being adversely
affected by its presence. In an attempt to encourage a more diverse species mix in the under storey,
some areas of brambles have been brought under control.

Old and dead trees:
The decayed crowns of trees which have cracked off have been left in situ, providing a source of
nutrition for the fungi and invertebrates of the wood.

Woodland Extension:
Belfield wood has been extended by approximately 1.5 acres, with a species mix which reflects
existing and original plantings in the wood.

Inter-planting:
Selective planting of species such as semi-mature beech, copper beech, lime, oak and horse chestnut
have greatly enhanced the structure of the wood. When the crowns rots on over mature trees or
they die and are removed, openings occur in the canopy making light is available for the newly
planted trees to thrive.

A number of heavy standards trees were planted in the northern half of the wood in addition to
several hundreds of whips and seedlings which were planted in the under storey.
In the first years of active woodland management, only half of the wood was cleared and planted. It
is important to retain some cover for wildlife and a phased approach to the management of the
wood will benefit wildlife inhabiting the woods. Young trees which were removed or thinned were
left in the wood to allow the rotting timber provide food and shelter for birds and insects.

Such management will ensure that this wood is maintained for future generations to enjoy.
UCD Environmental Baseline Review 2019

Rosemount Wood – Low Intervention Approach
This woodland is located to the rear of the crèche. It is approximately 3 acres in size and was
probably originally planted as a beech wood. However, in recent years opportunistic trees like
sycamore and ash have increased in numbers at the expense of the beech.

The dominant species in the wood are beech, ash, and sycamore with some horse chestnut, holm
oak and limes present also. The under storey is not very dense and comprises holly, elder, laurel,
elm, and whitethorn. The herbaceous layer consists of nettles, brambles, ivy, cow parsley, herb
robert, lords and ladies, hogweed, soft shield fern, anemone and bluebell.

Very little intervention has been made in this woodland area in the last 100 years or so and a
decision has been taken to leave this area undisturbed and employ a management approach of non-
intervention. It provides a unique and undisturbed environment for birds and other wildlife in an
area at the outer perimeter of the college campus.

Veteran Tree Programme
A Veteran Tree Management Programme is in place to enhance the lifespan of the cohort of 150-200
year old trees on campus by formative selective pruning based on arboriculture surveys. Veteran trees
on campus are regularly surveyed and when appropriate, tree surgery is implemented to extend the
life of the trees.

Woodland Linkages and Wildlife Corridors

The linking of woodlands by establishing new areas
of planting has been recognised by Estate Services
as being an important factor in strengthening the
health and viability of the woodland as well as
providing opportunities for wildlife corridors.

One example is the linkage between Belfield,
Merville and Fosters Avenue Woods. The aim of
developing this corridor was to link the existing
woods, enhancing the sustainability of the fauna
populations located in each wood as well as
providing a visible physical linkage between them.

This wood was planted in 2004 with Oak, beech and walnut planted to become the dominant trees,
and birch, bird cherry, willow and guelder rose in the under storey. The photos below (circa 2006 and
2017) illustrate the growth in this area of the time.

Bird-Friendly Planting
In Ireland, native species provide the best and most suitable food source and nesting capacity for birds.
In UCD, birch, whitethorn, holly, elder and cherry amongst others have all been planted and
encouraged by the Estates Services team, ensuring a rich and varied source of food for birds and it is
intended to continue develop this over the coming years.

                                                                                                      19
Woodland Walks Networks
A Boundary Woodland Walks Network is being developed and has been hugely popular with both the
UCD and neighbouring communities. It consists of a series of paths which weave through and connect
the various woodlands on campus. These pathways
have allowed sections of UCD which had previously
been underutilised to be discovered and enjoyed.
They have also done much to promote a greater
awareness of the wide range of biodiversity present
on campus. Over 8km of walks have already been
installed and it is intended that this will continue to
be developed over the coming years.
https://www.ucd.ie/WoodlandWalkMapGuide.pdf

 How old are the UCD Woodlands?

 Most of the Belfield Woodlands are hundreds
 of years old, dating back to the late 1700s and
 early 1800s. They were part of the original
 Estates associated with the campus period
 houses – Roebuck Castle, Ardmore House,
 Merville House, Belfield House, Woodview
 House and the University Lodge.
UCD Environmental Baseline Review 2019

Lakes & Water Courses

Lakes and water courses form an important part of UCD's landscape and biodiversity portfolio. In total,
the UCD lakes cover approximately 3 acres and host a wide variety of biodiversity, from microscopic
phytoplankton, to fish such as rudd, our much loved swan population. These areas have been carefully
planned and are actively managed to ensure they are a haven for wildlife and an amenity for all.

Lower Lakes
The development of the Lower Lakes coincided with the development of the Veterinary Science Centre
in Belfield. Known by some staff and students as the "secret lakes", they are located in the Oak Walk
woodland behind the Veterinary Science Centre. They consist of two interconnected ponds spanned
by a footbridge. An island at the centre of the larger pond is planted with hazel, birch, alder and ivy.
This island has become a valuable nesting site for birds. The area immediately surrounding the pond
has been planted with marginal plants providing valuable cover for wildlife. Weeping willows and
other water loving trees were planted to provide a beautiful backdrop to the area. The objective of
creating the ponds was to enhance the area ecologically as well as providing a valuable amenity (both
leisure and educational) for the users of the campus and the wider community.

                                                                                                     21
Estate Services also developed a reed bed adjacent to the lower lake, to the rear of the Conway
Institute. The reed bed purifies water as it passed throughout the Belfield campus. It has become an
important wildlife habitat in its own right and is a particular favourite with water-loving birds.
Furthermore it acts as a learning tool for students within the University.

Estate Services Grounds personnel planting the reed bed (circa 2006)

Middle Lake
Perhaps the best known of the UCD lakes, the Middle Lake is an ornamental lake located at the core
of the campus. This lake was designed by Andre Wejchert in the 1960s as part of the main campus. It
and the pair of breeding swans resident there, has become synonymous with UCD and has featured
in thousands of graduation photographs over the years. As well as the swans, ducks, moorhens and
the occasional visiting cormorant can be seen. The lake is also home to a number of fish, with rudd in
particular being present in significant numbers.

Upper Lake
The Upper Lake located at the southern end of the campus and although relatively new, is quickly
developing as one of UCD's most well-known and popular locations on campus. Constructed in 2013
as a natural lake, it is designed to attenuate rainwater from the Sutherland Law building and future
developments.

Given the relative size of the campus and its suburban setting, ecological studies have reported a rich
array of flora and fauna currently in existence, with the majority of the wildlife inhabiting the
UCD Environmental Baseline Review 2019

perimeter woodlands. The new water feature, acting as a constructed wetland, is developing over
time and providing a wildlife corridor between the perimeter and central core of the campus.

Small scale topographical features have assisted wildlife colonisation, incorporating a central island
which provides a safe refuge for breeding birds and a small pebble beach which allows access onto a
feeding lawn area for water birds.

As part of its construction a selection of native shrubs, aquatic plants and trees were planted along
the perimeter and in the lake itself. The large selection of marginal planting includes food plants and
vegetated islands for wildlife. The lake was inoculated with mud and aquatic plants from the lower
lakes to help introduce invertebrates increasing the ecosystem biodiversity and has quickly developed
into a haven for wildlife.

                                                                                                    23
Lamb-Clarke Apple Collection
The Lamb-Clarke Irish Historical Apple collection is a
heritage orchard located at Rosemount Environmental
Research Station. It comprises some 75 cultivars of
culinary and dessert apples of Irish origin. The collection,
which has been supported in the past by the Department
of Agriculture, Food and the Marine, is an important
genetic resource for the development of new apple
cultivars as well as being regularly utilised as a teaching
resource.

Recent Biodiversity Related Projects and Initiatives
There are many ongoing and potential biodiversity projects on the UCD Belfield campus a selection of
which are featured below. Many of these projects are closely connected and provide excellent
opportunities to promote biodiversity on campus. One of particular project is UCD Campus Pollinator
Plan which is in partnership with the All-Ireland Pollinator Plan a European wide framework to address
the issue of pollinator decline and protect pollination services.

All Ireland Pollinator Plan - Campus Pollinator Plan
In 2018, UCD signed up as a partner organisation to the All Ireland
Pollinator Plan (AIPP) with Biodiversity Ireland and the AIPP 2015-2020
to develop the UCD Campus Pollinator Plan together supported by UCD
Estate Services team.

Dr. Úna FitzPatrick (National Biodiversity Data Centre) pictured below
with Ciaran Bennett (UCD Grounds Facilities Manager) presented UCD
with their certificate of participation in October 2018. UCD Estate
Services are working with a number of academics, staff, students and
our service providers to further develop our campus pollinator plan.
UCD Environmental Baseline Review 2019

More information can be found at: http://UCD-Campus-Pollinator-Plan-2018.pdf In November 2018,
UCD contributed to the National Biodiversity Data Centre Annual report on what actions have been
taken to promote pollinator welfare on campus. http://www.pollinators.ie/2018.pdf

Biodiversity Trail and Biodiversity Hub
To accompany the Woodland walks, a biodiversity trail is being developed which includes signage
and projects such as the Insect hotels. The trail ties together our rich biodiversity culture and
promotes it to the UCD and wider community as a linked network. As part of this a Biodiversity Hub
is being developed using the Wildflower Meadow and Bee Garden (outlined below) as an initial
nucleus as they are located close together in one area of campus.

SPARC Projects
The SPARC (Supporting Partnerships And Realising Change) programme was introduced by UCD
Teaching and Learning in 2014. The aim of the programme is to help students and staff progress ideas
for improving the University experience or enhancing the wider community. It gives students and staff
an opportunity to work as equal partners in innovative thinking and leadership. Working in
partnership, it is hoped that they will also come to a better understanding of each other's roles in the
university.

                                                                                                     25
There are several biodiversity projects that are currently
funded or have been funded in the past under the SPARC
programme. These include:

    •   The Community Garden Project
    •   Bringing Bees back to Belfield
    •   Realising Rosemount
    •   Wildflower Meadow of Belfield

Pollinator Chess Garden
UCD Estate Services recently installed pollinator friendly planting in the popular Chess Garden a focal
point adjacent to the middle lake.
UCD Environmental Baseline Review 2019

Wildflower Meadow
 The development of this meadow comes from another SPARC project: 'Wildflower Meadow of
Belfield'. The aim of this project is to develop a wildflower meadow in Belfield to provide a new habitat
for the wildlife on the campus. It will also provide a platform to increase the wider community's
understanding of the conservation of species rich grasslands and the traditional farming practices to
maintain them. It will be used as a new teaching resource for Agriculture and Biology staff, an amenity

                                                                                                      27
for students, staff and the wider public, and an educational resource for community engagement. The
site has been prepared and will be sown with a suitable wildflower seed mixture (September 2017)
with the assistance of UCD Estate Services.

Bee Garden
UCD Estate Services recently UCD Estate Services are currently supporting the UCD Students Union
and UCD Horticultural Society in developing a 'Bee Garden' on campus. Within this project a planting
plan has been designed to plant the garden with a variety of flowering plants which will attract and
increase the numbers of bees and other pollinators on campus. Students will be encouraged to plant
and care for these plants.

Insect Hotels
Insect hotels are a great way to provide a safe environment for solitary bees and other pollinators
around campus. One of the aims of the 'Building for the Future' SPARC project is to help secure a
sustainable future for the Bees and Insects of Belfield. To achieve this flat pack beehives and insect
hotels have been constructed and are being situated in suitable locations across campus.

These insect hotels complement the woodland management practice of allowing felled timber to
decompose in the woods and in some cases the timbers left in-situ have been used in the construction
of these hotels.
UCD Environmental Baseline Review 2019

UCD Belfield Apiary
The Apiary has been created as part of 'The Bringing the Bees Back to Belfield SPARC project. The aim
of which was to create an Apiary at the Rosemount Environmental Research station in conjunction
with the development of a level 2 elective module in apiculture (Apiculture-bees, pollination and
people) run by the School of Agriculture and Food Science. This project has close ties with the
community. They share the same location and the interaction of bees as pollinators and gardens are
closely intertwined. The apiary is located beside the Lamb-Clarke Historical Apple Collection in
Rosemount providing a ready source of pollen and nectar for the bees. The project is partaking in an
international study (COLOSS project) on pollen diversity and identification led by the University of
Limerick. As part of this, a UCD pollen bank has been started that will see pollen being collected
regularly during the growing season. Rosemount honey has now been collected, with a characteristic
colour and taste from the many surrounding horse chestnut trees.

                                                                                                  29
Community Garden
A community garden has been established at Rosemount with the initial support of a SPARC initiative.
It uses the existing vegetable garden, poly tunnel and fruit trees to provide students, staff and
members of the wider community with a place to work together to grow fruits, vegetables and
flowers. The vegetable garden is currently managed and run by the SU Horticultural Society.

Ongoing potential:
The garden is still a work in progress. It has come a long way and with a little more time can only get
better. It is envisaged that a second vegetable plot and soft fruit garden will be developed to extend
the current garden. There are also future plans to develop a small scale hop growing facility on site.
Another forthcoming project includes the development of a boundary windbreak. This will be
constructed with sunflowers, providing a pollinator source for the adjacent apiary whilst also providing
shelter for the vegetable garden. The plan for next summer would be to reinforce this with a
permanent fencing boundary.
UCD Environmental Baseline Review 2019

Composting Facilities-Green Waste
A facility currently under development to recycle waste from pruning works taking place on green
campus i.e hedge trimming and leaf collection. The waste will now be composted and reused on
campus.

August 2018                        September 2018                    December 2018

Evolution of Land Plants Garden
'UCD Evolution of Land Plants Garden' project was an educational garden project created to represent
the evolution of plants over the past 600-500 million years since they appeared on Earth. It was led by
Prof. Paul McCabe of the School of Biology and Environmental Science, designed by Dr. Caroline Elliott-
Kingston, School of Agriculture and Food Science and architect and horticulturalist Ms. Nicola Haines
of Tierney-Haines Architects, and it`s construction was supported by Estate Services. It was showcased
at the 2016 Bloom Festival where it won two prizes, a Gold Medal and Best in Category for Concept
Gardens.

                                                                                                    31
The garden was reconstructed by Estate
Services in UCD in 2017 and will be used
as an outdoor classroom designed
primarily to teach plant evolution by
allowing students to 'walk' through time
whilst highlighting the importance of
biodiversity. Students and the wider
community (including secondary school
students taking part in the UCD Annual
Plant Biology Workshop) will be able to
walk through the garden, which
incorporates a wide range of plant
groups representing distinct plant
innovations;     demonstrating          land
colonisation by plants beginning with algae, and followed later by mosses, ferns, conifers and finally
flowering plants. It also illustrates how plant evolution survived various mass extinction events in Earth
history.

Bioblitz
Along with NUIM and UCC, UCD took part in an
Intervarsity Bioblitz in September 2016. A Bioblitz
is a period of biological surveying in an attempt to
record all the biological species within a designated
area. The aim of this project was to raise
awareness of biodiversity on campus amongst
students and staff. It was a very successful event,
bringing together a diverse range of staff and
students, both past and present from across the
University to highlight and promote our campus
biodiversity. It comprised an in-depth survey of the
flora and fauna on campus, identification of
species found, along with the production of
booklets, information stands and student
ambassador led biodiversity walks. We surpassed
ourselves in the task, and were crowned
Intervarsity Champions for 2016, recording an
impressive 523 species of organisms across the campus in a 24 hour period. This included 212 vascular
plants, 42 birds, 30 species of fungi and we even found a smooth newt.

Ongoing potential:
We subsequently validated our data set generated from the Bioblitz in coordination with the National
Biodiversity Data Centre and are now in an excellent position to use it as a springboard for future
biodiversity projects on campus. Reliable biodiversity data also provides an excellent platform for
influencing and informing future capital projects on campus as well as holding much potential for our
Teaching and Learning area.
UCD Environmental Baseline Review 2019

Potential Future Projects

Habitat mapping
The Bioblitz project highlighted a rich mix of biodiversity over a 24 hour period and highlighted an
opportunity to expand this type of study to develop an up to date Habitat Map for the campus. It is
intended to table this proposal for discussion at Green campus Committee meetings in the coming
semester.

                                                                                                   33
Teaching and Learning
Biodiversity awareness on campus features strongly in our core Science programmes across the
University. Below is a list of modules which use the biodiversity on campus currently as a teaching
resource.

School of Agriculture and Food Science

    AESC 40390 Practical Research Skills
    AESC20060 Soil Science Basics (sampling)
    AESC20070 Soil Resources (walkabout)
    AESC30110 Diversity in the Rural Landscape
    AESC30220 Soil Science Applications (fieldwork)
    AESC30230 Climate Carbon and Soil (demonstration)
    AESC40160 Research Project (occasional research projects)
    AESC40440 Ecosystem Services and Natural Capital.
    FOR20040 Tree structure and function
    FOR20120 Apiculture, bees people and pollination
    FOR10020 Trees and forests in Ireland
    FOR40120 GIS and Experimental Design
    FOR40130 Research Project
    HORT10020 Plants and People
    HORT20020 Fundamentals of Horticulture
    HORT20070 Agricultural Botany
    HORT30040 Landscape Management
    HORT30050 Landscape Trees and Shrubs
    HORT30190 Food Production
    HORT30380 Horticulture Field Studies
    HORT40080 Research Project
    LARC10120 Plants and Landscape Architecture
    BIOL30020 Landscape Ecology
    CPSC20040 Physiological Plant Ecology
    AESC 20060 Soil Science Basics
    AESC 30220 Soil Science Applications
    AESC 30230 Climate Carbon and Soil
    AESC 30220 Soil Science Applications
    AESC 40160 Research Project

School of Biology and Environmental Science

    BOTN 20040Principles of Plant Biology
    BIOL 30010 Plant Diseases
    BIOL 40360 Research Project
    BIOL10030 Cell and Plant Biology
    BIOL10130 Biology in Action
    BIOL10140 Life on Earth