Welcome to Year 9 Parents' Information Evening - One school; One team; One voice - John Mason School
Page content transcription
If your browser does not render page correctly, please read the page content below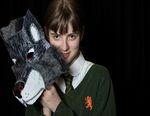 Staff here this evening:
Mrs Prior: Head of Year 9

Mr. Davies:     Assistant Headteacher: Ethos, Behaviour,
                Safety and Welfare
Ms. Butler –    Director English and Associate Senior Leader
                                                                This evening's
Mr. Moreton –
                                                                presentation will be
                Director of Mathematics and Associate Senior Leader
Dr. Stanger –   Director of Science and Associate Senior Leader on the school
                                                                website tomorrow,
                                                                under the
                                                                Parents/Year Groups
                                                                Section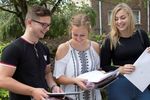 •   Proud of our
•   Passionate about learning
•   Keen to inspire
•   Valuing ourselves and each other
•   Determined to be the best we can be

    Honesty
    Kindness
    Respect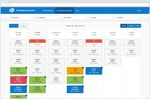 Communication
• PMX – Parentmail – weekly newsletter,
  announcements, community news, learning
  updates (Please complete the green contact
  details sheet if you are not yet signed up)
• Your child's planner – messages for the tutor,
  comments about homework or simple questions
• Email – more individual question or personal
  request, praise
• Telephone – immediate concern that requires a
  personal approach
• Meeting – more serious, review of progress       7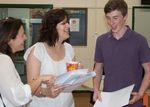 Mr. Bate

'Show My Homework'
•   A new way to record, track and monitor homework at JMS
•   24/7 access
•   View quality and quantity of homework
•   Translation into over 50 languages
•   Free apps available for iPhone, iPad, iPod Touch, and Android devices
•   Receive automated notifications before homework is due

                                                                            8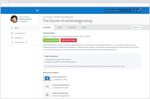 9
               What is Show My Homework?
                                A simple online homework calendar showing homework information,
                                              deadlines and attachments for students.

   month       From 19th September, all
               homework will be displayed
  05           online, using Show My
               Homework.

Increased student engagement
                   90%

Homework setting consistency
                   100%

Time saved tracking and monitoring homework
                   95%

Customer support satisfaction
                   95%

                                                    www.showmyhomework.co.uk
                                                 The world's No. 1 online homework solution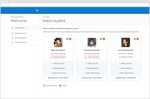 10
             Multiple children
If you have more than one child at the school, they will appear on the same page.

                                                                                    From here you
                                                                                    can find their
                                                                                    Homework;
                                                                                    Announcements
                                                                                    and Events that
                                                                                    apply to them;
                                                                                    and their
                                                                                    Gradebook.

                            www.showmyhomework.co.uk
                         The world's No. 1 online homework solution
11
              Homework calendar
Homework appears in the calendar as a block, stretching from the issue date to the due date.

                                                                                               Select a piece
                                                                                               of homework
                                                                                               for more
                                                                                               details.

                                                                                               Homework types

                                                                                                 Assignment
                                                                                                 Differentiated
                                                                                                 Class test
                                                                                                 Numeracy test
                                                                                                 Spelling test
                                                                                                 Quiz
                                  www.showmyhomework.co.uk
                               The world's No. 1 online homework solution
12
               Homework description
In this view we can see a task's title and description, set and due dates and how it should be submitted.

                                                                                                      Helpful resources –
                                                                                                      files & websites –
                                                                                                      are displayed below
                                                                                                      the homework.

                                        www.showmyhomework.co.uk
                                     The world's No. 1 online homework solution
13
  Notifications
In Settings, you can manage Notifications.

                                                    Make sure to download the
                                                    Show My Homework App, for
                                                    iPhone, iPad, iPod Touch
                                                    and Android Devices.

          www.showmyhomework.co.uk
       The world's No. 1 online homework solution
Launching Show My Homework

• Go to johnmason.showmyhomework.co.uk anytime
  and click on "Homework calendar".
• Filter homeworks by Year, Teacher, Subject or Class
  to find your child's homework.
• From 19th September, all homeworks will be set on
  the system.
• You'll soon receive a login to allow you to
  customise Show My Homework to meet your needs.

INSET Days - Sept 2016                                  14
Ms. Butler; Director of English, Associate Senior Leader

     GCSE English and GCSE English Literature
GCSE English Language

Key points:
• 100% exam
• 2 papers equally weighted
• Writing and reading
  equally weighted
• SPaG worth 20%
  (Spelling, Punctuation and
   Grammar)

Sept 2016                      16
English Literature
Key points:
• 100% exam
• 2 papers

Texts at John Mason School
• Macbeth by William
   Shakespeare
• The Strange Case of Dr Jekyll
   and Mr Hyde by Robert Louis
   Stevenson
• An Inspector Calls by
    J. B. Priestly

A copy of all 3 texts can be
purchased from us for £14
Sept 2016                         17
Mr. Moreton; Director of Mathematics, Associate Senior Leader

                           GCSE          Maths
What has changed?

• Subject content (& the demand) has increased
• Fewer marks at lower end, more marks available at
  the higher end.
• 3 exams instead of 2.
  • 3 x 1.5hr papers 80 marks each
• New grading structure: 9-1 replacing A*-G.
• Much more emphasis on reasoning & problem
  solving.
• Fewer formulae provided in exam.
Exams
Foundation grades 1 - 5

Higher grades 4 – 9

3 Exams:
 • P1 Non Calculator
 • P2 Calculator
 • P3 Calculator
Foundation 1-9 Explained

       50%                           50%
  1     2       Lower 3    Upper 3         4    5

            Approximately equivalent to…

 G/F    E          D-         D+           C   C/B
Higher 1-9 Explained

        50%                    50%
  4     5       6        7       8     9

        Approximately equivalent to…
  C    C/B      B        A      A/A*   A*
Preparation
Completing various specimen papers from
exam board – AQA.
    This includes 2 formal mock exams in Year
   11.

Students receive detailed feedback on their
strengths & weaknesses.

Owning and using your own calculator is
ESSENTIAL.
Revision guides

We will be selling revision materials
including guides and workbooks.
Dr. Stanger; Director of Science, Associate Senior Leader

                            GCSE Sciences
What has changed?

• New exam board – AQA Combined Science
  Trilogy (or biology, chemistry and physics if chosen
  as option)

• No controlled assessments, 'required practicals'
  instead.

• Six exams at end of course (summer 2019), whether
  'core' science, or tripe science is followed.
Year 9 Course
All students will cover six units of the new GCSE in
year 9:
B1- Cell Biology
B2 - Organization of Living Organisms
C1- Atoms & the Periodic Table
C2 - Bonding
P1 - Energy
P2 - Electricity
How to support
Good homework completion and on going
revision are absolutely vital.

Revision guides can be purchased from the
science faculty to support independent learning.

Students will be given a learning checklist at the
start of each topic. You can use these to support
your child if they miss a lesson or want to
complete extra work at home.
Mr. Davies                   The Options Process
During this year, students will decide which subjects they would like to
choose to specialise in at GCSE.
Initial decisions will be made by February: confirmed in May.
Key people involved in this:
• Mrs. Munro: Deputy head, Curriculum
• Students and parents/carers
• Tutors
• Mrs. Prior as Head of Year
• Teachers
• The Senior Leadership Team
• Our independent Careers Advisor, Terry Bianchini

                                                                           30
How much choice do students have?
Every student MUST study:
• English Language
• English Literature
• 2 Sciences
• Maths

Most students will study:
• At least one language
• At least ONE of History and Geography
Two or three further subjects (e.g. Art, Design, Business Studies, RS,
Psychology, Sociology, P.E., Music, Computing, Statistics, Health and
Social Care……)
                                                                         31
Information, Advice and Guidance
(IAG)
In Soc. Ed lessons: reflections on skills, areas of interest; research into
possible careers

Close links with employers and colleges

Our ethos:
• A broad and balanced curriculum
• Flexible pathways for students with different interests and abilities
• Plenty of advice, individual attention for students and clear
  communication with parents
• Opportunities to reflect, to re-consider
• Aspiration, challenge and support
                                                                              32
33

Students will also be able to gain IAG from visiting
speakers and presentations, along with opportunities to
visit providers from a range of pathways………

                            www.showmyhomework.co.uk
                         The world's No. 1 online homework solution
34

   www.showmyhomework.co.uk
The world's No. 1 online homework solution
Code  JMSox1415.
 It's full of good careers advice.
There is a tab on the website to guide the user
through all its functions.
The Options Process
• October – February: Students will receive careers advice and
  guidance. (This started last year with careers sessions in Soc. Ed
  lessons, and our iDay in July) and will discuss and reflect on their skills
  and interests.
• November : GCSE evening. Subject teachers on hand to talk about
  the courses that will be available to choose from.
• 8th February: Year 9 Parents' Evening: an opportunity to speak to your
  child's teachers about their progress in their current subjects.
• February half term: Options chosen
• March-April: Students interviewed by tutors, SLT, Careers Advisor etc.
  as appropriate to ensure that their choices are appropriate.
• May: choices confirmed.

                                                                                36
Data points: (these are called Progress reports)

Y9 have 4 data collections per year. Reports are sent home and put in student planners.

              Term 1          Term 2          Term 3         Term 4        Term 5          Term 6

Year 9
            19/10/16                        27/01/17 29/03/17                             10/07/17

        Parents' Evening: Year 9 – 8th February 2017

                              The Year at A Glance
39

Grades to numbers: New GCSEs
 Current GCSE grade    New GCSE level - awarded from next summer (2017)

         A*                    Half becomes grade 9, the remainder grade 8
         A            Most would get Grade 7 (some would be 6 and some would be 8)
         B                                                      Grade 6
         C                                  Mostly grade 4; some Grade 5
         D                                                      Grade 3
         E                                                      Grade 2
         F                                                      Grade 1
         G
         U                                                            0
                                  www.showmyhomework.co.uk
                               The world's No. 1 online homework solution
Mrs. Prior

             Welcome Year 9
Growth Mindset
  A Fixed Mindset is where you
believe that intelligence and talent
         are fixed at birth.

   A Growth Mindset is where you believe
   that intelligence and talent can go up or
  down, depending on the amount of effort
         and practice that takes place.

                                               41
Attendance
As a school, out minimum expected attendance target is 96%. Although in a maths or science test,
95% sounds great (and it is!), in attendance terms it is not enough.

 1 week holiday - 2.5% drop in Attendance - 25 lessons missed - 25 hours missed
  learning
 2 week holiday - 5% drop in Attendance - 50 lessons missed - 50 hours missed learning

95% Attendance - 2 weeks off per year - 50 lessons missed (50 hours learning missed)
90% Attendance - 4 weeks off per year - 100 lessons missed (100 hours learning missed)
85% Attendance - 6 weeks off per year - 150 lessons missed (150 hours learning missed)

80% Attendance - 8 weeks off per year - 200 lessons missed (200 hours learning missed)
Accelerated Reader/DEAR Time
• Every afternoon, students have 20 minutes of 'Drop Everything
   and Read' time, in which they read silently as a tutor group.
 • Every student has a booklet that they use to record their
   reading in:

            Accelerated Reader/DEAR Time
Key dates this year

•   5th and 6th October – Humanutopia
•   21st October – iDay
•   GCSE Options Evening – 3rd November
•   December 14th – Christmas Celebration
•   Year 9 Parents' Evening - 8th February
•   Choices hand in deadline – 20th February.
•   July 2017 – iDays

                                                45
Opportunities and enrichment
 • Various sports clubs
 • Music lessons
 • Homework club on a
   Wednesday in the LRC
   from 3:10 until 4:00
 • Contributions to
   Assembly
 • Manga Club
 • Film Club
 • Trips
 • Adventure Service
   Challenge
                               46