Women-owned enterprises in Vietnam: Perceptions and Potential - International Finance ...
Page content transcription
If your browser does not render page correctly, please read the page content below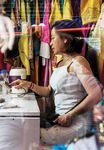 IFC, a member of the World Bank Group, creates opportunity for people to
escape poverty and improve their lives. We foster sustainable economic growth
in developing countries by supporting private sector development, mobilizing
private capital, and providing advisory and risk mitigation services to businesses
and governments.

The conclusions and judgments contained in this report should not be attributed to,
and do not necessarily represent the views of, IFC or its Board of Directors or the
World Bank or its Executive Directors, or the countries they represent. IFC and the
World Bank do not guarantee the accuracy of the data in this publication and accept
no responsibility for any consequences of their use.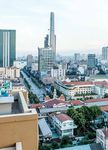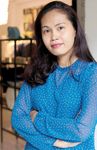 Acknowledgements

This report was prepared under the direction of Rachel Freeman, IFC Asia Manager for
Financial Institutions Group Advisory Services. The research team at the International
Finance Corporation consisted of Joanna Romero, Neil Ramsden, Rubin Japhta, and
Huong Mai Huynh. They would first like to recognize Enclude and Mekong Economics
for their initial data research and compilation for this report. The team would also like
to acknowledge peer reviewers Komal Mohindra, Amy Luinstra, and Hillary Johnson
for their invaluable technical advice and comments. Additional thanks goes to Patrick
Carpenter for report editing and design, and Diep Tran of Mekong Economics for the
Vietnamese translation of this report and its related survey documents. Thanks must
also go to Kyle F. Kelhofer, IFC Country Manager for Vietnam, Cambodia and Lao PDR
for his review of the report.

The authors would also like to recognize the valued contributions from Goldman Sachs
10,000 Women, and the Umbrella Facility for Gender Equality (UFGE). 10,000 Women is
a global initiative that provides women entrepreneurs with a business and management
education, mentoring and networking, and access to capital. The UFGE is a World Bank
Group multi-donor trust fund addressing key gaps between men and women in order to
deliver development solutions that boost prosperity and increase opportunity for all. The
UFGE has received generous contributions from Australia, Canada, Denmark, Finland,
Germany, Iceland, Netherlands, Norway, Spain, Sweden, Switzerland, United Kingdom, and
the United States.

Special mention must be made to the many individuals that contributed to the research
and study through interviews and sharing of experience, including the entrepreneurs
and bank representatives: your participation was greatly appreciated.

Vietnam 2017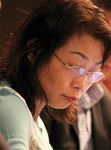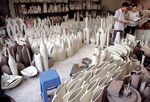 Foreword

Small and medium enterprises are the lifeblood of the Vietnamese economy. The
economic reforms that transformed Vietnam have also encouraged a generation of
entrepreneurs to create their own opportunities on both the domestic and international
markets. The result to date has been an increasingly competitive landscape with greater
contributions from the private sector to both growth and employment. As positive as
these developments are, there is room for improvement. As in other emerging markets,
Vietnam has unmet demand for credit from its entrepreneurs. It therefore follows that
there is ample opportunity for banks to take best advantage by expanding their products
to the currently underserved.

This report strongly endorses the recognition of Vietnam's women entrepreneurs as
one of the brightest opportunities within the SME sector. Women-owned SMEs are
particularly interesting for their prospects of offering profitable returns without taking on
undue risks. In the following pages, we highlight the potential demand for credit from the
women-owned SME market and illustrate the prudent business case for tailoring bank
services to women-owned SMEs. Our research and surveys show that Vietnam's Women
business owners want to borrow more to invest in their companies and they typically
record higher revenue per employee and lower default rates than their male counterparts.

Banks need to think differently and beyond traditional banking methods to leverage this
potential growth. Offering alternatives to help women meet the collateral requirement
in cases where immovable collateral is registered in a man's name is one way. Training
staff and finding better delivery channels to meet the needs of time-poor women who
typically have family and household responsibilities as well as running their business is
another option. Banks that see the opportunity and can adopt a novel approach to provide
financial and nonfinancial services to the underserved women-owned SME banking
market can enjoy a potentially profitable low-risk business opportunity that also helps
women-owned enterprises realize their potential.

Signed,

Vivek Pathak
IFC Director – East Asia and the Pacific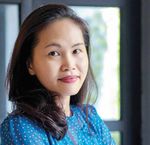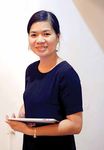 Contents

Executive Summary............................................................................................................................................................ 1

1. Introduction .......................................................................................................................................................................8
2. Enabling Environment...............................................................................................................................................10
3. Women in the Economy ............................................................................................................................................13
4. Market Potential ...........................................................................................................................................................17
5. Supply of finance to women-owned SMEs..................................................................................................47
6. Conclusion.........................................................................................................................................................................52
7. Recommendations.......................................................................................................................................................54

Annexes

Annex I: Finance Gap Estimation.............................................................................................................................58
Annex II: Survey Methodology.................................................................................................................................60
Annex III: References.......................................................................................................................................................63

List of Tables

TABLE 1: IFC DEFINITION OF SME.........................................................................................................................8
TABLE 2: GOVERNMENT OF VIETNAM'S DEFINITION OF SME.................................................................8
TABLE 3: WOMEN- AND MEN-OWNED SMEs INTERVIEWED..................................................................9
TABLE 4: JOB RESTRICTIONS FOR WOMEN....................................................................................................14
TABLE 5: GENDER ISSUES IN LAWS AND NATIONAL PROGRAMS..........................................................16
TABLE 6: NUMBER OF FORMALLY-REGISTERED FIRMS BY SIZE AND GENDER...............................17
TABLE 7: NUMBERS OF ENTERPRISES BY SECTOR AND GENDER..........................................................19
TABLE 8: NUMBER OF ENTERPRISES BY REGION........................................................................................20
TABLE 9: KEY CHARACTERISTICS OF PROVINCES COVERED IN THE SURVEY..................................21
TABLE 10: AVERAGE OUTSTANDING LOAN SIZE BY SIZE OF ENTERPRISE AND GENDER............32
TABLE 11: SURVEYED BANKS' DEFINITION OF SMEs....................................................................................46
TABLE 12: SME PORTFOLIOS..................................................................................................................................48
TABLE 13: PERCENTAGE OF WOMEN EXECUTIVES......................................................................................50
TABLE 14: CREDIT GAP FOR SMEs IN VIETNAM.............................................................................................51
TABLE 15: BANK SURVEY, LOAN SIZE AND OUTSTANDING CREDIT......................................................58
TABLE 16: LOAN SIZE VERSUS FINANCING NEEDS.......................................................................................59
TABLE 17: CREDIT GAP BY GENDER, SME SIZE...............................................................................................59
TABLE 18: RESPONSE RATE BY PROVINCE, BY PERCENTAGE..................................................................60
TABLE 19: RESPONSE RATE BY SECTORS, BY PERCENTAGE......................................................................61
TABLE 20: WOMEN- AND MEN-OWNED SMEs INTERVIEWED, BY LOCATION AND SECTOR...61
TABLE 21: LOCATION OF THE FOCUS GROUP DISCUSSIONS...................................................................61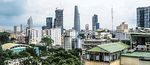 List of Figures

FIGURE 1: DOING BUSINESS DATA................................................................................................................................11
FIGURE 2: EASE OF STARTING A BUSINESS...............................................................................................................12
FIGURE 3: GENDER INDEX...............................................................................................................................................13
FIGURE 4: PERCENTAGE OF SMEs BY GENDER OF OWNER..............................................................................17
FIGURE 5: PERCENTAGE OF WOMEN-OWNED ENTERPRISES.........................................................................18
FIGURE 6: PERCENTAGE OF MEN-OWNED ENTERPRISES.................................................................................18
FIGURE 7: PERCENTAGE OF WOMEN-OWNED FIRMS BY REGION..............................................................20
FIGURE 8: AVERAGE REVENUE FOR SMEs BY REGION AND GENDER (USDM)........................................22
FIGURE 9: AVERAGE REVENUE FOR WOMEN- AND MEN-OWNED SMEs (USDM), GSO 2105...........23
FIGURE 10: AVERAGE REVENUE FOR WOMEN- AND MEN-OWNED SMEs (USDM), study 2017.......23
FIGURE 11: AVERAGE ANNUAL TURNOVER PER SECTOR (USDM).................................................................24
FIGURE 12: NUMBER OF FULL-TIME EMPLOYEES FROM START OF BUSINESS.........................................25
FIGURE 13: NUMBER OF PART-TIME EMPLOYEES FROM START OF BUSINESS.........................................25
FIGURE 14: AVERAGE REVENUE PER EMPLOYEE...................................................................................................25
FIGURE 15: SHARE OF ONLINE OR IN PERSON BANKING BY SMEs...............................................................26
FIGURE 16: TYPE OF TRANSACTIONS BY CHANNEL (MAN AND WOMAN).................................................27
FIGURE 17: WHEN TO APPLY FOR A LOAN...............................................................................................................28
FIGURE 18: ACCESS TO BUSINESS LOANS.................................................................................................................29
FIGURE 19: REASONS FOR NOT REQUESTING BUSINESS LOANS..................................................................30
FIGURE 20: SOURCE OF FINANCING FOR THE PAST TWO YEARS..................................................................31
FIGURE 21: TOP REASONS FOR BORROWING.........................................................................................................31
FIGURE 22: TOTAL LOANS OUTSTANDING FOR WOMEN- AND MEN-OWNED SMEs...........................32
FIGURE 23: AVERAGE OUTSTANDING LOANS BY PROVINCE (USDM, MEN AND WOMEN).................33
FIGURE 24: AVERAGE OUTSTANDING LOANS BY SECTOR.................................................................................33
FIGURE 25: TYPE OF COLLATERAL PLEDGED...........................................................................................................34
FIGURE 26: REASONS FOR UNSUCCESSFUL LOAN APPLICATIONS...............................................................34
FIGURE 27: REASONS FOR UNSUCCESSFUL LOAN APPLICATIONS BY PROVINCE............................36-37
FIGURE 28: SATISFACTION WITH THE TERMS OF LOANS RECEIVED,
           (1= VERY DISSATISFIED AND 5= VERY SATISFIED).........................................................................38
FIGURE 29: PROJECTED EMPLOYMENT IN THE NEXT TWO YEARS...............................................................38
FIGURE 30: PROJECTED REVENUE IN THE NEXT TWO YEARS.........................................................................39
FIGURE 31: PROJECTED REVENUE GROWTH FOR WOMEN-OWNED ENTERPRISES
           IN THE NEXT TWO YEARS........................................................................................................................39
FIGURE 32: GROWTH FINANCING STRATEGY.........................................................................................................40
FIGURE 33: AMOUNT OF FINANCING ANTICIPATED FOR NEXT YEAR........................................................40
FIGURE 34: TOP CONSTRAINTS....................................................................................................................................41
FIGURE 35: TOP FOCUS AREAS FOR BUSINESS DEVELOPMENT SUPPORT................................................43
FIGURE 36: TOP CONSTRAINTS EXPERIENCED BY WOMEN-OWNED ENTERPRISES BY SECTOR...44
FIGURE 37: WILLINGNESS TO PAY FOR NON-FINANCIAL SERVICES BY PROVINCE (USDM)..............44
FIGURE 38: FINANCING FOR WOMEN-OWNED SMEs: MARKET SIZE AND PROSPECTS......................47
FIGURE 39: SME PORTFOLIO OF THREE BANKS SURVEYED.............................................................................48
FIGURE 40: PRODUCTS REQUESTED BY SMEs ACCORDING TO SURVEYED BANKS.............................49
FIGURE 41: MALE AND FEMALE EMPLOYEES AT SURVEYED BANKS.............................................................50
Abbreviations

ASEAN     Association of Southeast Asian Nations
BDS       Business Development Services
CEO		     Chief Executive Officer
CFO		     Chief Financial Officer
COO		     Chief Operational Officer
DFAT		    Department of Foreign Affairs and Trade Australia
DFIs		    Development Finance Institutions
EBRD		    European Bank for Reconstruction and Development
GSO		     General Statistics Office
HCMC		    Ho Chi Minh City
IFC		     International Finance Corporation
ILO       International Labour Organization
MOLISA    Ministry of Labor, Invalids and Social Affairs
MSMEs     Male-owned Small and Medium Enterprises
NPL		     Non-performing loan
PCI		     Provincial Competitive Index
SBV       State Bank of Vietnam
SMEFP     Small and Medium Enterprises Finance Program
SMEs 		   Small and Medium Enterprises
UNCDF     United Nations Capital Development Fund
VND		     Vietnamese Dong
WEF		     World Economic Forum
WSMEs     Women-owned Small and Medium Enterprises
Executive Summary

Small and medium enterprises (SMEs) are vital to Vietnam's economic growth, accounting for
more than 98% of all business, 40% of GDP, and 50% of total employment1. The number of SMEs
grew by around 100,000 in 20162, encouraged in part by increased government efforts to facilitate
new business. Recent surveys show most SME owners are optimistic about their future and
expect to expand with the help of further policy reforms and greater access to capital. One key
segment of this market, however, has yet to be fully recognized in its own right for its proficiency
and potential.

Vietnam's women own 95,906 or about 21% of formal enterprises3. The majority (57% or 55,049)
are microenterprises; 42% or 44,003 are SMEs (the focus of this study); and 1% or 854 are large
enterprises4. Women-owned businesses are similar in size to those of men, with similar average
annual revenues (the 2015 Enterprise Census showed average annual revenue of USD 548,000 for
small women-owned enterprises against USD 543,000 for men, and USD 5.69 million for
women- versus USD 5.76 million men-owned medium-sized enterprises). However, most
banks have yet to consider adopting strategies that cater to women-owned SMEs. According
to the findings of this survey, most banks either see no need for a different approach to women
entrepreneurs, or view the segment as less profitable; indeed, some have suggested that women
are less business savvy and require more support, and are therefore costlier customers to acquire
and serve. Furthermore, in gathering information for this report, it was suggested that women
entrepreneurs are risk-averse, that they typically do not own the family business they manage,
and that they have lower financial management skills. In addition to these perceptions on
business capacities, this study also found that social and traditional expectations can create biases
against women as business owners. This is particularly evident with respect to younger women
entrepreneurs.

It should be noted that Vietnam's investment climate for women is generally supportive. Vietnam
boasts a long tradition of women involved in business, and compared to many similar economies,
Vietnam has fewer differences between the legal statuses of men and women. However, while
the common perception is that there are no differences between the challenges women and men
face in running small businesses, the aforementioned biases – conscious or unconscious – directly
impact women's ability to access formal financing and other desired services. In this study, 37% of
women-owned SMEs have accessed bank loans in the past two years, compared to 47% of male
business owners. Even when women entrepreneurs do qualify for a bank loan, they tend to receive
less than what they asked for, and lower amounts than men. As it stands, the financing gap is
estimated at USD 1.19 billion for women-owned SMEs.

This report reframes these and other perceived challenges of serving this segment as an
opportunity for banks and other service providers to capture a growing market of savvy
businesswomen who seek better services to grow their firms. Findings from the survey will serve
to expose misconceptions facing women entrepreneurs, and will elucidate the opportunities
for banks and related service providers. By recognizing the needs of business women and
demonstrating a more nuanced approach to serving them, this report makes the case that
championing rather than dismissing women's preferences can in fact make a big difference in
terms of customer acquisition and sales volumes over time.

1 Swiss Program for Research on Global Issues for Development, Employment and Quality of Employment in Vietnam:
The Roles of Small Firms, Formalization and Education, R4D Working Paper 2015/8.
2 General Statistics Office
3 Based on data from 2014 GSO Enterprise Census.
4 Following the IFC definition of enterprises, i.e., Microenterprises have revenues of less than USD 100,000 per annum;
SMEs have annual revenues between USD 100,000 and USD 15 million; and large enterprises have annual revenues over
USD 15 million.

                                                                                                                          1
The Study

This study used both quantitative and qualitative research methods. The quantitative research
consisted of a demand and supply component, focused on businesses and banks respectively. The
demand survey was executed through individual tablet-based interviews of 500 business owners
or top managers5, consisting of 322 women-owned and 178 men-owned businesses. The supply
survey was based on individual interviews with a selected group of bank representatives.

This study looks at the specific financial and non-financial needs and opportunities for women-
owned SMEs in Vietnam. It quantifies the market opportunity for banks to target these SMEs with
strategies that recognize the number of such businesses, annual revenues generated, number of
employees, and contribution to the economy.

Misconceptions in the Market

The data gathered throughout the course of this study reveals a number of misconceptions
currently affecting the profile and growth potential of women entrepreneurs and women-owned
businesses. These misconceptions have been summarized and addressed as follows:

Myth 1: Women entrepreneurs are more risk averse than men in seeking finance

Our findings show that the level of risk-taking in seeking financing is very similar between female
and male owners of small and medium businesses. About half of female and male business
owners think that a good time to apply for a loan is when they have a business idea that might be
successful and needs funding. A third of both female and male business owners prefer to apply for
a bank loan when they already have good sales and know that there is demand for their products/
services. While there is no difference in risk-taking levels when it comes to bank loans, studies
show6,7 , that women approach risk differently than men because of their focus on long-term
goals and greater awareness of risk. In other words, they tend to measure and analyze risk more
meticulously, rather than simply following their intuition.

Myth 2: Women only focus on small businesses "on the side"

The average revenue of SMEs led by women and men is very similar, based on the GSO 2015
survey of over 181,000 firms. Women-owned small businesses have average annual revenues of
USD 548,000, versus USD 543,000 for those led by men. For medium-sized businesses, women-
led firms have average revenue of USD 5.69 million versus USD 5.76 million for those led by men.
Taking revenue as proxy for size of business, women and men own businesses of very similar
size. Women- and men-owned businesses have also very similar plans for the upcoming two
years, focusing on increasing production (78% of women versus 77% of men) and introducing new
products and services (12% of women and 10% of men).

Myth 3: Women with children do not have time to lead a business

Over 90% of those surveyed is married or has been married in the past. While family
responsibilities are important and were indicated as a challenge by some, most of the women
entrepreneurs interviewed are able to successfully juggle business and family responsibilities by
extensively relying on family and external support. Limited time and family responsibilities are the
least frequent challenges cited by women entrepreneurs. More and more women start and build
their business while still single and build a team they can lean on later – in this survey, women

5 Chief Executive Officer or Managing Director, Chief Financial Officer, or Chief Operations Officer
6 Kathy Kristof, From Kiplinger's Personal Finance, April 2016. Available at: https://www.circlewm.com/Kiplinger-
TheSecretsofWomenInvestors.pdf
7 Wells Fargo, Women and Investing, 2017. Available at: https://www08.wellsfargomedia.com/assets/pdf/personal/in-
vesting/investment-institute/women-and-investing-ADA.pdf

2
entrepreneurs in small businesses have an average of thirty employees. Evidence8 has also shown
that motherhood has several benefits for business owners, such as the increased ability to work
under pressure, negotiating more effectively (because the stakes are higher), and greater resilience
to weather ups and downs.

Myth 4: Women have other priorities and are less likely than men to pay back loans

Another perception about women entrepreneurs is that, once they have a family of their own,
they face so many other priorities that they might slip on repayment of their business loans.
Survey findings show that this is not the case, with banks reporting lower non-performing loans
among women entrepreneurs (one bank reported NPLs of 0.95% for women-owned SMEs versus
2.17% for men-owned SMEs) and women typically proving more conscientious borrowers than
men.

Myth 5: Women only work in family businesses and most are owned by men

A widely-held perception in Vietnam is that women mostly work in family businesses and that
while women might manage a business, it is usually owned by men. In this survey, out of the 322
women-led businesses, only 8% are owned by or with a family member of the top manager.

Myth 6: Women need more financial education than men

A common misperception is that women have lower financial management skills and need
more financial education. This is a view commonly held among bank staff and even among some
women entrepreneurs themselves. This survey however found that women and men believe they
require the same level of support when it comes to financial management, and that the issue is
more about women disliking the length and complexity of bank application forms and process.
This corresponds to international experience9 of women being less satisfied with their banks and
financial advisors on average than men, and having lower levels of self-confidence and more
doubts about their financial acumen and ability to interpret financial jargon. Studies10 indicate
that women tend to require more information before making a decision and want to make sure
that they understand everything, while men are comfortable with less information. This makes
women appear less knowledgeable, both to the bank staff they are dealing with and in their own
perception.

A July 2017 report by Wells Fargo11 found that in general women feel less confident in their ability
to invest than men do, even though women often have more financial experience than they give
themselves credit for having. In the case of Vietnam, this should be easily addressed, as gender
differences in education are very small at all levels (over three quarters of women entrepreneurs
surveyed in this study have a university degree), and particularly as women are heavily
represented in finance. According to one respondent, "The CFO is a woman's job in Vietnam."

Myth 7: Women do not have time for learning and networking

Women are eager to improve their business skills and are willing and able make time for it.
Women tend to seek advice from women they are not related to more than from male non-
relatives. They are interested in practical capacity building programs to sharpen their business
skills (branding, marketing, and managing staff above all) and are willing to pay up to USD130 a
month for high-quality courses. Several networking and support platforms for women-owned
enterprises are active and popular in Ho Chi Minh City and Hanoi.

8 https://www.fastcompany.com/3028299/5-reasons-moms-make-great-entrepreneurs ; https://www.entrepreneur.
com/article/245782 ; https://www.forbes.com/sites/elanagross/2017/05/14/rosie-pope-on-entrepreneurship-mother-
hood-and-confidence/#340de65610e1
9 Sylvia Ann Hewitt, Harnessing the Power of the Purse: Female Investors and Global Opportunities for Growth, 2014.
Available at http://www.talentinnovation.org/_private/assets/HarnessingThePowerOfThePurse_Infographic-CTI.pdf
10 Wells Fargo, Women and Investing, 2017. Available at https://www08.wellsfargomedia.com/assets/pdf/personal/in-
vesting/investment-institute/women-and-investing-ADA.pdf
11 Ibid

                                                                                                                      3
The Report

Following an overview of Vietnam's SME sector and terminology, chapters 2 and 3 cover the
enabling environment for SMEs in Vietnam. Chapter 4 highlights characteristics of women-owned
enterprises, their management needs, growth strategies, and access to bank services. Chapter 5
focuses on local banks' strategies (or lack thereof) in serving women-owned SMEs, and assesses
potential market opportunities. Chapters 6 and 7 conclude the report with recommendations for
the women entrepreneurship ecosystem to address the demand from women-owned SMEs for
better banking services.

Recommendations

To capitalize on the women-owned SME segment and better leverage this opportunity while also
fully recognizing their contribution to Vietnam's economy, the report recommends the following:

1.   Recognize women-owned SMEs as a separate and strategic customer segment. It is
     recommended that banks recognize women-owned SMEs as a distinct segment, with uniquely
     tailored products and services. Women entrepreneurs have less access to bank loans and even
     those that do appear to receive less financing than they need. This presents a large business
     opportunity for banks, which are currently under-serving this market.

2. Invest in training bank staff on the gender dimension of banking. Women are less satisfied
   with bank services than men, and while banks perceive women to be less financially savvy,
   this report has identified signs of lower levels of self-confidence among women, which can
   make them appear less knowledgeable. This is in line with international experience12. Gender
   sensitization training for bank staff is key to better understanding gender dimensions in
   banking (i.e., gender differences in needs, preferences, and financial behavior), and countering
   any biases impacting service delivery.

3.   Strengthen non-financial services for women-owned SMEs. Banks could improve products and
     services to women-owned SMEs by supporting platforms that provide relevant non-financial
     services (i.e., business development services offered by banks) to businesswomen, thereby
     addressing their lack of access to financing, information, skills and new markets.

4. Track gender-disaggregated data on SME performance. Banks would benefit from collecting
   sufficient gender-disaggregated performance data on their SME clients (e.g., repayment rates,
   organizational changes, revenue and employment growth, expansion to new markets) by
   being able to build a better risk profile for their SME customers and match supply accordingly.

5. Raise awareness of the opportunities for banks to better serve women-owned SMEs. There
   is an opportunity for Development Finance Institutions to improve data collection and
   dissemination on women-owned SMEs. Dissemination of this survey's findings and related
   data is essential for understanding the opportunities and needs of women-owned enterprises,
   and designing informed, tailored strategies.

12 Sylvia Ann Hewitt, Harnessing the Power of the Purse: Female Investors and Global Opportunities for Growth, 2014.
Available at http://www.talentinnovation.org/_private/assets/HarnessingThePowerOfThePurse_Infographic-CTI.pdf

4
Overview
Women-owned enterprises in Vietnam

  95,906                   enterprises in Vietnam

                             are   owned by women*,
                                   of which 52% are microenterprises

                                               and 42% are SMEs**.

                            75% of WSMEs are in the Southeast
                                                                   and    Red River deltas:
                                                          42% of women owned enterprise
                                                                         staff are women.

                                                                55% operate in retail and
                                                                      wholesale trade;
                                                                15% are in manufacturing.

                        Profile of surveyed women SME owners
Average age: 40 (versus 54 for men)
                                                        94% are running their first business,
                                                 with an average of 34 employees.

     55% reported annual revenue growth >20%
                                                                      over the past two years.

     80% project growth >20% over the next two years.

 Note: Information on this page was sourced from the General Statistics Office of Vietnam and the study survey.

 6
Perceptions of surveyed
                        women SME owners
                        regarding financial services

                        •    They are more sensitive to good
                             customer service than men.

                        • 60% prefer to have one relationship
                             manager for both business and
                             personal banking.

                        • 37% use online and mobile banking
                            (versus 32% for men).

                        • 67% have taken a business loan
                          mainly for working capital; 54%
                             from a bank.

                        •    They are twice as likely as men to use a
                             credit card for business financing.

                        • 33% of their business loan
                             applications are rejected due to
                             insufficient collateral.

                        •    The gender difference in average loans
                             outstanding is marginal (USD 190,000
                             for women versus USD 192,000 for
                             men).

                            * The definition of gender of enterprise is from the
                            General Statistics Office which uses the gender
                            of the top manager as a proxy (i.e., enterprises
                            managed by a woman are considered to be
                            women-owned).

                            **Based on the IFC MSME definition and SME has
                            annual revenues between USD 100,000 and USD
         @ d-maps.com

150 km                      15 million; a microenterprise has annual revenues of
                            less than USD 100,000.
100 mi

                                                                                   7
1. Introduction

The objectives of this study were to:

1. Determine financing needs of women-owned enterprises and the current shortfall in financing
   offered by banks.
2. Support banks in gaining a better understanding of women-owned enterprise profiles
   (number of such businesses, annual revenues generated, number of employees, challenges
   and aspirations, and contribution to the economy, etc.) in order to develop focused financial
   services strategies.
3. Identify the non-financial needs of women SME owners in starting, running, and growing their
   business.

Terminology

The definition and categorization of small and medium-sized enterprises varies throughout the
financial sector and relevant government agencies. To avoid confusion, this study defines small
and medium-sized businesses by the volume of annual sales turnover based on IFC's definition, as
outlined in Table 1. This is the definition used throughout this report.

Table 1: IFC definition of SME

                                 Micro Enterprise                     Small Enterprise                    Medium Enterprise

 Employees                                   Less than 10                      10-49 employees                  50-300 employees
 US Dollars
 Assets                         Less than USD 100,000                  USD 100,000 - 3 million                    USD 3 – 15 million
 Annual Sales                   Less than USD 100,000                  USD 100,000 - 3 million                    USD 3 – 15 million
 Vietnamese Dong
 Assets                          Less than VND 2 billion                      VND 2 - 68 billion               VND 68 - 340 billion
 Annual Sales                    Less than VND 2 billion                      VND 2 - 68 billion               VND 68 - 340 billion

SOURCE: International Finance Corporation, The SME Banking Knowledge Guide, IFC: Washington, D.C.
Oanda exchange rate: 1 USD = 22,512 VND.

The Government uses a different definition of SME, based on the number of employees and the
total value of the enterprise's capital. This definition also divides SMEs into three main economic
sectors, as per Decree 56/2009/ND-CP (see Table 2). The new SME Law, effective January 2018,
defines SMEs as micro, small and medium-sized enterprises which have the average number of
employees contributing social insurance of no more than 200 and meet one of the following two
criteria: 1. Total capital shall not exceed VND 100 billion (around USD 4.4 million); 2. Total revenue
of the preceding year shall not exceed VND 300 billion (around USD 13.2 million).

Table 2: Government of Vietnam's definition of SME

                               Micro enterprise                Small enterprise                       Medium enterprise

                                   Employees              Total capital       Employees           Total capital          Employees

 Agriculture,                                           VND 20 billion
                                    10 or less                                  10-200        VND 20-100 billion          200-300
 forestry and fishery                                      or less
 Industry                                               VND 20 billion
                                    10 or less                                  20-200        VND 20-100 billion          200-300
 and construction                                          or less
                                                         VND 10 billion
 Trade and service                  10 or less                                  20-50          VND 10-50 billion           50-100
                                                           or less

SOURCE: Ministry of Planning and Investment Agency for Enterprise Development White Paper on Small and Medium-Sized Enterprises in
Vietnam, 2014
8
There is no official definition of women-owned SMEs13 in Vietnam. The General Statistics Office of
Vietnam uses the gender of the top manager as a proxy (i.e., enterprises managed by a woman are
considered to be women-owned). There is a strong correlation between a female top manager
and majority female ownership. According to the World Bank Group Enterprise Surveys 2015, there
is 79% correlation between having a female top manager and majority female ownership; this
study found 92% correlation.

This study acknowledges that there are multiple sources and estimates for the number of SMEs
in Vietnam. The scope of this study, however, covers only formal or registered enterprises as
reported by the General Statistics Office. It also does not include household businesses which are
typically treated as individual customers by banks14.

Methodology

This study used both quantitative and qualitative research methods. The quantitative research
consisted of demand and supply components for businesses and banks, respectively. The supply
component was based on individual interviews with a selected group of commercial and state-
owned bank representatives. The demand survey was executed through individual tablet-based
interviews of 500 SME business owners or top managers15 of 322 women-owned and 178
men-owned businesses. The sample of 500 was built from the total universe of SMEs nationwide
as provided by the 2015 GSO Enterprise Census, using a semi-random sampling method and based
on annual revenues as defined in Table 1. The sample was further screened using IFC's definition of
women-owned enterprises16.

Table 3: Women- and men-owned SMEs interviewed

                           Female          Male          Total

 Ha Noi                            124            68          192
 Ho Chi Minh City                  107            47          154
 Da Nang                            43             31            74
 Long An                            22             14            36
 Lam Dong                           10             3             13
 Phu Tho                            16             15            31
 GRAND TOTAL                       322            178        500

The survey covered a sample that is geographically representative of all three regions of Vietnam
(North, South, and Central). The number of businesses selected for interview in each region
and in each of the three main sectors (industry, services, and agriculture) was proportionate to
the share of all SMEs in each region or sector. In Vietnam, 52.9% of SMEs are in services; 45.6%
in manufacturing; and 1.5% in agriculture, forestry, and fishery. This proportion was therefore
maintained in building the sample. Within each region, priority was given to those provinces with
the highest concentration of SMEs (see Table 3). Data collection was conducted between February
and May 2017.

In addition to the survey, this study includes the findings of eight focus group discussions (three
in Hanoi, two in Hai Duong, and one each in Da Nang, An Giang, and Can Tho) and six in-depth
interviews in Ho Chi Minh City. In February 2017, interviews with various stakeholders, such as
commercial banks, women's business associations and networks, were conducted in Ho Chi Minh
City and Hanoi. A full description of the methodology is available in Annex II: Survey Methodology.
13 Women-owned Small and Medium-sized Enterprises in Viet Nam: Situation Analysis and Policy Recommendations,
HAWASME, Mekong Business Initiative, 2016.
14 http://www.economica.vn/Portals/0/Documents/fd921a86edc2a4407dc0ad2543d0e92d.pdf. Non-farm Household
Businesses contributed around 30% of the total GDP for Vietnam in 2011, their average number of employees is 1.8.
15 Chief Executive Officer or Managing Director, Chief Financial Officer, or Chief Operations Officer.
16 IFC's definition of women-owned enterprise i.e., at least 51% owned by a woman or women; or a business where at
least 20% is owned by women with one or more women in a top management role (CEO/COO), and at least 30% of the
board of directors being female (where a board exists)

                                                                                                                     9
2. Enabling Environment

 This chapter reviews legislation relevant to SMEs to determine whether the law differentiates
 between men and women-owned enterprises. It discusses barriers to doing business, as identified
 in the survey of business owners, including any social or cultural constraints that may impact
 women entrepreneurs.

 Recent SME policy support

          2009       In 2009, the Government established Decree 56/2009/ ND-CP, which defined
      Decree 56      SMEs and put forward a high-level strategy to support the growth of the
                     SME sector, including possible credit guarantee schemes, training, and capital
                     development funds. The design of interventions and their implementation was
                     left to individual agencies, to be coordinated by the Ministry of Planning and
                     Investment, the Ministry of Finance and the State Bank of Vietnam.

                     The Decree indicated that women-owned SMEs are eligible for development
                     support but did not specify the kinds of support and eligibility criteria17. (It
                     should be noted that apart from a general statement prioritizing programs to
                     support women-owned SMEs and those employing a large number of female
                     laborers, this survey was not able to obtain guiding documents identifying
                     specific areas of support, priority policies, implementation process, responsible
                     agencies, or funding sources. Thus, this survey concludes that this policy
                     has yet to be implemented.) A recent study 18 suggested that reasons for the
                     delayed implementation may include lack of an official government definition
                     for women-owned SMEs, as well as reluctance of responsible agencies to treat
                     women entrepreneurs any differently than their male counterparts.

       2009          Also in 2009, the Vietnam Development Bank (VDB) set up a credit guarantee
      Credit         fund to incentivize banks to lend to SMEs. The fund guarantees a maximum of
   Guarantee         85% of the loan volume. In addition, over 20 credit guarantee funds were set up at
        Fund         the provincial level in 2014. No data was available on banks' actual uptake of such
                     funds over the years, and thus it was not possible to estimate their impact on
                     SMEs' current access to bank financing. However, it was reported that the Ho Chi
                     Minh City fund is one of the more active provincial funds, while many others have
                     not been operating effectively 19.

           2013      In 2013, the Ministry of Science and Technology launched the "Vietnam Silicon
       Decision      Valley" initiative to support the growth of tech startups. Government-issued
        No.844       Decision No. 844/QD-TTg (May 18, 2016) outlined a scheme to support the
                     ecosystem for innovation and startups at the national level through 2025 and
                     declared 2016 the Year of the Startup. Various support events were organized for
                     the startup community in 2016, such as Techfest 2016, ISUM 2016, HATCH!FAIR
                     2016.

  2016-2020          The Five-Year SME Development Plan (2016-2020) includes specific targets for
   Five -Year        the development of the SME sector. Other documents include Decision No.
Development          601/QD-TTg (April 17, 2013) establishing the SME Development Fund to support
         Plan        SMEs having feasible business plans/projects in prioritized sectors; and Circular
                     04/2014/TTLT-BKH-BTC (August 13, 2014) on training support for SMEs.

 17 Decree No.56/2009/ND-CP
 18 ADB, Women-owned Small and Medium-sized Enterprises in Vietnam: Situation Analysis and Policy
 Recommendations, 2016
 19 SwitchAsia, Enabling SME access to finance for sustainable consumption and production in Asia An overview of finance
 trends and barriers in Vietnam, March 2016

 10
2018        A new SME law, approved in June 2017 and effective from January 1, 2018, has
      SME         introduced a slightly different definition of SMEs. According to the new Law, SMEs
      Law         are micro, small and medium-sized enterprises which have the average number of
                  employees contributing social insurance of no more than 200 and meet one of the
                  following two criteria:

                  1. Total capital shall not exceed VND 100 billion (around USD 4.4 million);
                  2. Total revenue of the preceding year shall not exceed VND 300 billion (around
                     USD 13.2 million).

                  The new SME Law contains more concrete measures to support the sector,
                  including incentives for commercial banks that offer preferential interest rates to
                  SMEs or that allocate at least 30% of their loan portfolio to SMEs. It also foresees tax
                  incentives for startups, defined as enterprises operating for fewer than five years.

     2016         In addition, Ho Chi Minh City launched a USD 45 million fund in late 2016 to support
   HCMC           tech start-ups in the city. HCMC aims to support 2,000 startup projects in the next
     Tech         five years and has received funding requests from 200 projects as of December
 Start-up         2016. It is open to enterprises from a wide range of sectors – mechanics, electronics,
    Fund          chemicals, food production, finance, banking, insurance, commerce, transport,
                  tourism, logistics, post and communication, real estate, healthcare, education and
                  technology. Each project will receive a maximum VND 2 billion (USD 90,000).

Doing Business in Vietnam

 Vietnam ranks 82nd out of 190                 Figure 1: Doing Business data
 countries in the 2016 Doing Business
 Report by the World Bank (see Figure 1).
                                                                           Doing Business Ranking
 It is performing well in comparison
                                                  Vietnam                                  82
 to other countries of similar income
                                                  Thailand                   46
 levels in ASEAN – such as Indonesia,            Singapore    2
 Laos, Cambodia, and the Philippines,           Philippines                                          99
 but trailing behind more advanced               Myanmar                                                                              170
 economies like Thailand and Malaysia.            Malaysia            23
                                                      Laos                                                        139
                                                 Indonesia                                      91
 Starting a business, paying taxes, and         Campuchia                                                   131
 resolving insolvency are areas where               Brunei                           72
 Vietnam scores the lowest, at 121st,
 167th, and 125th, respectively, out of 190.
                                                                             Starting a Business
 Like most ASEAN countries, starting a
 business in Vietnam remains complex              Vietnam                                             111
 and costly. While some licensing                 Thailand                           78
 procedures have recently been                   Singapore        6
 streamlined, it still takes an average         Philippines                                                                   171
 of 24 days to start a business*, leaving        Myanmar                                                     146
 Vietnam 111th out of 190 countries on            Malaysia                                            112
 this score. Figure 2 shows the number                Laos                                                              160
 of procedures and time required to              Indonesia                                                        151
 register a business for female business        Campuchia                                                                           180
 owners in Vietnam, as compared to                  Brunei                                84
 five other Southeast Asian countries.
 The report did not show a difference
 in Vietnam between female and
 male business owners on these two
 indicators.

 *Doing Business measures the paid-in minimum capital requirement, number of procedures, time and cost for a small-
 to medium-sized limited liability company to start up and formally operate in an economy's largest business city.

                                                                                                                                            11
Figure 2: Ease of starting a business

                         Cambodia             Lao PDR            Malaysia         Myanmar            Thailand           Vietnam   MRV
       Start up            9.00                 8.00              9.00             11.00               5.00               9.00           5.00
       procedures                                                                                                                       20.00
       to register a
                                                                                                                                        40.00
       business,
       female                                                                                                                           60.00
       (number)                                                                                                                         80.00
                            99.00              67.00              19.00             13.00              25.50              24.00         99.00
       Time to start
       up a
       business,
       female
       (days)

      Sum of MRV (size) broken down by Country Name vs. Series Name. The view is filtered on Country Name and Series Name .
      The Country Name filter excludes Null. The Series Name filter keeps Start up procedures to register a business, female
      (number) and Time to start up a business, female (days).

     Vietnam's lowest score, 167th out of 190                                     Enterprise Survey, particularly by those owned
     countries, is in the Paying Taxes category.                                  by women. This survey of 500 small and
     Business tax administration requires 31                                      medium-sized businesses confirmed that taxes
     annual payments and is estimated to require                                  are seen as a major burden by both male and
     about 540 hours of labor per year – the                                      female entrepreneurs, and that underreporting
     equivalent of 67.5 eight-hour workdays. This                                 revenues and profit to limit tax payments is
     is one of the biggest constraints identified                                 common practice.
     by businesses in the 2015 World Bank

     SOURCE: Figures 1 and 2: Doing Business, 2016

12
3. Women in the Economy

This chapter begins the analysis of the contributions of women to the economy and the
constraints and biases they encounter, as well as the legal protection and other government-
sourced support for their work rights and freedoms.

Vietnam fares well on gender equality in comparison to other countries at the same level of
development, particularly when it comes to economic participation and opportunity. Restrictions
based on gender do exist and there are glass ceilings, but not to the degree found in neighboring
countries; Vietnam ranks 65th in the Global Gender Gap index (July 2016), while Cambodia ranks
112th and Thailand 71st (World Economic Forum Global Gender Gap Report, 201620). The share of
women in the labor force is high at 73%, and there has been a remarkable improvement in the
female-to-male income ratio for formal employment, which rose from 70% in 2007 to 83% in 2015.
Furthermore, women hold approximately 30% of senior management positions and nearly 14%
of board seats21. Three Vietnamese women, Ms. Cao Thi Ngoc Dung of Phu Nhuan Jewelry (PNJ),
Ms. Nguyen Thi Phuong Thao of Sovico Holding (owner of HD Bank and VietJet Air), and Ms. Thai
Huong of TH Group - appeared in Forbes' 2016 list of Most Powerful Business Women in Asia.

Figure 3: Gender index

                                                 Gender Gap Index and Subindexes, 2007 and 2015

                                   1           Vietnam                                                                               0.20
                                  0.9          Lower middle-income average                                                           0.16
          Towards more equality

                                  0.8                                                                                                0.12
                                  0.7                                                                                                0.08
                                  0.6                                                                                                0.04
                                  0.5                                                                                                0.00
                                        2007      2015     2007       2015     2007    2015     2007      2015       2007    2015
                                        Gender Gap Index       Economic          Educational   Health and Survival      Political
                                                           Participation and     Attainment                          Empowerment
                                                             Opportunity                                              (Right Axis)

SOURCE: IMF Country Report No. 16/240

According to World Bank 2013 data, about 71% of working women in Vietnam are self-employed
(versus 60% of men)22. Agriculture and services are the sectors which employ the largest number
of women. In recent decades, there has been a significant feminization of agriculture, especially
in the north, and women are responsible for most of the work in many agricultural value chains23.
However, this refers mostly to women employed as unpaid labor on family farms and running
micro businesses rather than proprietors of small or medium-sized businesses. A recent IFC study
found that women represent about 50% of coffee workers in Lam Dong and play a key role in
coffee cultivation, processing and marketing, but they are often excluded from training and other
development opportunities and therefore tend to be concentrated in the lower nodes of the value
chain24 .

20 http://www3.weforum.org/docs/GGGR16/WEF_Global_Gender_Gap_Report_2016.pdf
21 Grant Thornton, 2015; CDWI, 2015
22 Self-employed workers are those workers who, working on their own account or with one or a few partners or in
cooperative, hold the type of jobs defined as a "self-employment jobs." i.e. jobs where the remuneration is directly depen-
dent upon the profits derived from the goods and services produced. Self-employed workers include four sub-categories
of employers, own-account workers, members of producers' cooperatives, and contributing family workers.
23 DFAT, Gender-Responsive Equitable Agriculture and Tourism (GREAT), Investment Design Document – Final, 26
August 2016
24 http://www.ifc.org/wps/wcm/connect/4f28000046532f27a920b99916182e35/StoriesOfImpact2014_EcomVietnam.
pdf?MOD=AJPERES

                                                                                                                                            13
Vietnam's labor market still has areas of gender-segregation, with women heavily represented in
"feminine jobs", such as marketing, office and support work, human resources, and accounting. Job
posts often indicate a preferred gender and the existence of glass ceilings; a 2015 ILO study found
that up to 83% of management job postings with gender preference required male applicants25.
In line with these findings, a recent survey26 found that 39% of women surveyed in Vietnam felt
they were inadequately represented in business leadership positions. The top reasons cited were
family pressures and commitments outside of work. Social norms place most responsibility for
household and childcare tasks on women, which could affect their involvement in the workplace
and decision-making forums.

Vietnam is among the countries with the lowest number of legal differences between men
and women, as documented by the World Bank's Women, Business, and the Law database.
Those that remain are mostly restrictions on women's employment, which relate to sectors and
occupations where women may not work as well as the scope of their work and their working
hours. Some jobs are restricted for all women, some for pregnant women or for women who are
nursing children younger than 12 months old. For example, women may not work on oil rigs at sea
(except to provide medical or social services), drive heavy construction machines, or drive trains
unless automatically operated27. While these provisions might have originally been put in place to
"protect" women in male-dominated industries, such as mining and construction, they may today
have real implications on women's earning potential and confine women to lower-paid sectors.
For a full list of provisions that restrict women's employment, please see Table 4.

Table 4: Job restrictions for women

 Question                                                      Answer                     Source
 Can women work the same night hours as men?                     Yes        No restrictions could be located
 Can women work in jobs deemed morally or socially
                                                                 Yes        No restrictions could be located
 inappropriate in the same way as men?
 Can women work in factories in the same way as men?             Yes        No restrictions could be located
                                                                            Labor Code, Art. 160
                                                                            Joint Circular No.
 Can women do the same jobs as men?                              No
                                                                            40-2011-BLĐTBXH-BYT, Appendix
                                                                            1, Art. 22
 Can women work in jobs deemed hazardous in the same                        Labor Code, Art. 160
                                                                 No
 way as men?
Can women work in jobs deemed arduous in the same                           Joint Circular No.
                                                                 No
way as men?                                                                 40-2011-BLĐTBXH-BYT, Art. 2
                                                                            Labor Code, Art. 160(3)
Can women work in mining in the same way as men?                 No

                                                                            Joint Circular No.
Can women work in the same occupations as men?                   No
                                                                            40-2011-BLĐTBXH-BYT, Appendix 1
Can women work in metalworking in the same way as                           Joint Circular No.
                                                                 No
men?                                                                        40-2011-BLĐTBXH-BYT, Appendix 1
Can women engage in jobs requiring lifting weights                          Joint Circular No.
                                                                 No
above thresholds in the same way as men?                                    40-2011-BLĐTBXH-BYT, Appendix 1
                                                                            Joint Circular No.
Can women do the same job-related tasks as men?                  No
                                                                            40-2011-BLĐTBXH-BYT, Appendix 1

25 http://www.ilo.org/wcmsp5/groups/public/---asia/---ro-bangkok/---ilo-hanoi/documents/publication/wcms_349666.
pdf
26 Robert Walters, Empowering Women in the Workplace, 2016
27 Labor Code, Art. 160 Joint Circular No. 40-2011-BLĐTBXH-BYT, Appendix 1, Art. 22
http://luatkhaiphong.com/Van-ban-Tieng-Anh/Joint-Circular-No.-40/2011/TTLT-BLDTBXH-BYT-dated-
December-28-2011-6577.html

14
Gender wage gaps, though improving, remain a serious issue28. Overall, women are more likely
to be in vulnerable jobs29 than men, and despite the progress in formal employment, women's
wages are estimated to be as low as 50% of men's wages in the informal sector30. Women also
tend to have less access to and ownership of property. For example, land certificates were
more often registered in the name of male heads of households when first issued in 1993. While
successive revisions of the Land Law tried to correct gender inequalities by requiring the name of
both spouses on land certificates, often changes were never made to certificates due to lack of
information31. Compounding this issue is the lower level of legal knowledge among women than
among men, with women less aware of their rights and how to enforce them32.

Constraints on women's participation in the economy seem to be higher for ethnic minority
groups, particularly in rural areas, where a more traditional division of labor persists and
disadvantages women. Specifically, women in these groups and areas experience lower access
to productive resources, lower access to health, education, and agricultural extension services,
and lower likelihood of engaging in community leadership and decision-making. More attention
has been paid lately to the disparity in access to economic opportunities along ethnic lines, with
leading international agencies, such as Australia's Department for Foreign Affairs and Trade
(DFAT) and the World Bank, promoting a better understanding of the specific needs of women in
ethnic minorities.

The Government has recognized the vital role of gender equality in national socio-economic
strategies and has made significant efforts to promote gender equality. Gender aspects have been
incorporated into national socio-economic development plans since 2006. Key laws designed to
address gender equity include the Law of Gender Equality (2006) and the Law on Prevention and
Control of Domestic Violence (2007). However, implementation has suffered due to both limited
budgets and capacity of government officials to translate policies into practical initiatives33.

28 ADB, Vietnam Country Partnership Strategy (2016-2020)
29 Vulnerable employment is unpaid family workers and own-account workers as a percentage of total employment.
30 DFAT, Gender-Responsive Equitable Agriculture and Tourism (GREAT), Investment Design Document – Final, 26 Au-
gust 2016
31 USAID, 2014 https://www.land-links.org/project/land-access-for-women-vietnam/
32 VLA & UNDP (2016). 2015 Justice Index: Towards a justice system for the people
33 DFAT, Gender-Responsive Equitable Agriculture and Tourism (GREAT), Investment Design Document – Final, 26 August
2016

                                                                                                                15