BROWSCULPT Brow lamination; the HD Brows way - Flickread
Page content transcription
If your browser does not render page correctly, please read the page content below
July 2021             The Digital Magazine Of The Guild Of Professional Beauty Therapists
                                                                         beautyguild.com

   BROWSCULPT
     Brow lamination; the HD Brows way
OO�@�SCU LPT
                    Brow lamination; the HD Brows way

                               *****
             "Anybody thinking about doing the Brow Sculpt course, I would 100000%
           recommend! It always gives the most amazing results. I love the texture it gives
                to the brows compared to other laminating products I have used ....

                                      - Kiera, HD BrowSculpt Stylist

                                                                                          ,,,

                                                                                                          Winner
                                                                                       Guild
                                                                                       of Excellence

0113 2247907                                                                             Best Eyebrow Treatment
                                                                                                 Supp!ler
@)hdbrowsofficial
                                       Click here to book.                                    HD Brows

@fW-11m                                                                                2021
www.beautyguild.com

              Contents

                       6
            R E D H OT B E AUT Y
               GUILD OFFER
             Summer is here and
           temperatures are rising,
           but that does not mean
            prices should rise too!
               Beauty Guild are
            offering you a cool £10
             off membership and
             insurance along with
             a red hot package of
                  training and
            membership services.

                       10
           N ATU R A L LAS H E S
               & B ROWS
             Train in natural lash &
           brow treatments with GTI.
                       12
            L E A R N TO TE AC H
                  W ITH GTI
             Study online for the GTI
            Teaching Certificate and
           start a career in education.

                     16
              B E AUT Y G U I L D
                  MEMBER
                H A N D BO O K
             Joining Beauty Guild
            gives you access to an
              exclusive range of
             benefits and services.
               The Beauty Guild
              Member Handbook
             2021 is designed to
           showcase everything we
                     offer.

3 | guildg@
          @zette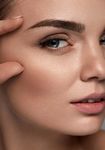 Editor's
        Letter

         Natural lash and brow treatments are big business.
         A recent Guild Survey estimated that 6.7 million lash
         treatments are carried out in the UK per year and over
         half of salons (52.4%) offer eyebrow treatments. GTI
         offer a number of courses to allow you to perform
         treatments perfect for clients who are looking to
         enhance their natural brows and lashes. Turn to page
         10 for more information.
         Retail is a great way to increase the income of your
         salon business. A study by the NPD group found that
         brow retail sales were up 78% since March 2020.
         With this increased demand for retail, on page 18 HD
         Brows share their top tips to help you get into the selling
         game.
         Don't forget that until the end of August 2021,
         Beauty Guild are offering £10 off membership and
         insurance along with a sizzling package of training
         and membership services. Turn to page 6 for more
         information.
         Considering a move into the education side of our
         industry? Start a career in teaching with the online GTI
         Teaching Certificate course. Skip to page 12 for details
         on how to enrol.

        REBECCA ARCHER
        Guild Gazette Editor

4 | guildg@
          @zette
Beauty Guild's BEST EVER                                              BEFORE

         Insurance & Membership
                   Offer
                                                                               AFTER
     This summer, Beauty Guild are offering our best ever package of
    membership and training services, so there has never been a better
                              time to join.

New Dual Formula
         Your choice of one free online GTi Course worth £46.80 (Choose from Starting Your Own
         Business, Social Media For Salon Businesses, General Data Protection Regulations or Guild

LASH & BROW
                                           Green Salon Scheme)

LIFT SYSTEM

Enhance and emphasise the eyes with Salon System's
                     *Offer
dual formula Lash & Brow       vallid until the end
                         Lift system.                       of August 2021
New improved formula. Shapes and sculpts brows.

Available at your nearest wholesaler.

#SalonSystemBrowLift                           www.salonsystem.com   @salonsystem
Summer is here and temperatures are
rising, but that does not mean prices
should rise too! Beauty Guild are offering
you a cool £10 off membership and
insurance along with a red hot package of
training and membership services.
Your Beauty Guild membership includes a subscription to Guild Gazette. Published
monthly on our website and app, Guild Gazette brings you all the top industry news and
information every month.
RED HOT OFFER

            •   Social Media for Salon Businesses
            •   General Data Protection Regulations
            •   Guild Green Salon Scheme
            •   Starting Your Own Business (Updated for 2021)

*Offer vallid until the end of August 2021
Lash & Brow Treatments                       Threading
 This course covers the technique     The GTI Threading course covers
   for eyebrow shaping, eyelash         how to give a full Threading
  tinting, the application of strip     treatment and includes the
lashes and the application of flare    history and technique of this
               lashes.                          treatment.
Practical training for the GTI Lash   The course also shows you how
 & Brow Treatments course costs       to adapt your treatments to suit
from £90 and is available at over          varying client needs.
           900 locations.
                                      Click here to enrol on the GTI
   To enrol please click here.              Threading Course.

Eyebrow & Facial Waxing,                     Lash Lift & Tint
    Eyebrow Tinting
                                         This course will teach you
This course covers the techniques     about the techniques, products
     to enable you to provide           and tools used to provide a
 professional eyebrow and facial        professional Lash Lift & Tint
 waxing, along with an eyebrow         treatment. Practical training
         tinting treatment.           costs from £60 and is available
                                                nationwide.
  To enrol please click here.
                                        Please click here to enrol
                                                   now.
Learn to
teach with
  the GTI
 Teaching
Certificate
GTI Teaching Certificate
 Written specifically for beauty therapists, holistic practitioners and
hairdressers who are new to teaching, the GTI Teaching Certificate is
recognised and accredited by the Beauty Guild and it is the first step
 towards providing accredited training courses to your staff and/ or
                               students.

    The course is delivered entirely online, so the training can be
completed from home at a time and place that suits you. You will be
tested on each module with a set of multiple choice questions. Once
  the theory has been completed you will then need to submit your
 lesson plan for the micro teach session, which should be no longer
                          than 15 minutes.

  This course can usually be completed within one week, however
  there is no real time pressure, as you have a full year to complete
the training. GTI recommend aproximately 40 hours of studying and
                 delivery of your micro teach session.

On completion of the course you will receive 40 CPD points and a GTI
                       Teaching Certificate.

                   CLICK HERE TO ENROL NOW
Do you want to be your own Enrol on the GTI Starting
boss?                                       Your Own Business Course
Would you like a more flexible career which
                                            for FREE when your join
allows you to structue your own day? Are    Beauty Guild this summer
you looking for a better work/ life balance?
Do you simply want to reduce down your          If you join Beauty Guild for
commuting time? If you answered "Yes" to        Membership & Insurance before the end of
any of the prior questions, you may wish        summer 2021, you will be able to choose
to consider taking control of your financial    from one of four free online GTI courses to
future by becoming your own boss.               complete worth £46.80, including the GTI
                                                Starting Your Own Business Course! This
                                                recently updated business course will cover
Demand for Close Contact                        everything you need to consider when going
Services up 432%                                it alone.

Beauty Salons, Hairdressers, Nail Bars and
Holistic Therapy Centres in the UK reopened
a few months ago and demand for close
contact services is high. Within 24 hours of
the UK Prime Minister anouncing beauty's
reopening date beauty booking service
Treatwell saw a 432% spike in bookings,
including a demand for haircuts, hair colour
appointments, facials and manicures. So, if
you are thinking of starting your own beauty,
hair or wellbeing company, now is the
perfect time to work on your business plan.
Breaking News
 .......Check out The Beauty Guild Member Handbook 2021!.......

 Joining Beauty Guild gives you access to an exclusive range of benefits and
 services. The Beauty Guild Member Handbook 2021 has been designed to
 showcase everything we offer.
 Our expert insurance cover protects you and your business when things don't
 quite go to plan. Turn to page 16 in the Handbook for more information.

                                                       Gain the skills you
                                                       have always dreamt
                                                       of with Guild Training
                                                       International (GTI), the
                                                       training arm of the
                                                       Beauty Guild. GTI offer a
                                                       wide range of practical
                                                       and online training
                                                       courses covering beauty,
                                                       hair, holistic therapy, nail
                                                       treatments and business
                                                       skills. Flick to page 20 in
                                                       the Handbook to find the
                                                       perfect course for you.
                                                       Looking for new beauty,
                                                       hair or wellbeing
                                                       suppliers? Turn to page
                                                       78 in the Handbook and
                                                       search the A-Z Beauty
                                                       Guild Directory to find
                                                       the perfect brands for
                                                       your business.
                                                       Click here to read The
                                                       Beauty Guild Member
                                                       Handbook 2021 now.
Breaking News

          HD Brows share their top tips
          for boosting your revenue
          through retailing
          Retail is a great way to increase the
          income of your salon business. A study
          by the NPD group found that brow
          retail sales were up 78% since March
          2020. With this increased demand for
          retail, HD Brows are on hand to share
          their top tips to help you get into the
          retailing game.
Start at the consultation
If the thought of selling fills you with dread, start to think of retailing as
more of a 'treatment add on'. During your initial consultation, you'll be
asking lots of questions to determine the right treatment plan for your
clients, so be sure to include any product recommendations to help
target their specific brow concerns or style.

Demo products during the treatment
If you are using cosmetics or styling products to finish off your
treatments, take this opportunity to talk your clients through the
products you are using, how you are using them and how it would
benefit their routine. HD Brows offer all their stylists access to their entire
retail range at a pro price, so that there's something for every client.

Take it online
Whether you don't have the space to carry lots of retail stock, or just
don't feel confident selling in person, take your retailing online. Create
lots of social media content to promote your retail offering to all of your
followers, not just your clients. HD Brows offer a Virtual Stockist scheme,
where their stylists can earn commission on online sales and they'll
handle all the order processing and shipping. Plus, they have created free
marketing assets, so retailing can become super easy.
Retailing can seem a bit daunting, but it's a really simple and effective
way to boost your earnings with every client. Give these tips a go to get
you started on your journey to becoming a sales superstar.
For more information on setting up a HD Brows pro account and
becoming a #BrowBoss, visit hdbrows.com/training.

Become a Selling Superstar with GTI
The GTI Sucessful Retailing Course will teach you how to confidently and
competently retail products to your clients.
To enrol visit beautyguild.com/SuccessfulRetailing
Breaking News
 .......Salon System & RefectoCil Launch New Eye Care Pads .......

                                             The RefectoCil Eye Care
                                             Pads are an innovative
                                             gel pad using Hydro
                                             Gel technology, which
                                             effectively holds and
                                             permeates moisture
                                             and active ingredients.
                                             The Eye Care Pads
                                             function as an
                                             intensive mask to
                                             protect the eye area
                                             during a treatment
                                             with an injection of
                                             Hyaluron, Vitamin
                                             E, Aloe Vera and
                                             Allantoin ingredients
                                             to moisturise and
                                             smooth, whilst
                                             anti-inflammatory
                                             properties soothe the
                                             eye area.
                                             The Eye Care Pads will
                                             adhere gently and
                                             securely to the skin
                                             without slipping and
                                             work especially well on
                                             the curved eye area.
"Give your clients eyes a real treat with the exciting new RefectoCil Eye Care
Pads. The underside of these specially shaped cooling, soothing, and super
moisturising gel pads, treat the delicate eye area with the latest state of the
art ingredients and a unique gel formula. Versatile and dual purpose, the
dry top side of the pad is white for highlighting even the tiniest of hairs,
whilst also being protective against staining from tinting and are also great
for securing lower lashes in lash lifting - all the while giving this difficult to
treat area, some intense and refreshing TLC. Your clients will notice huge
improvements with fine lines and wrinkles, reduced puffiness, and a well-
rested, brightened and hydrated skin texture. I'd recommend using the eye
care pads as an add-on service to your lash treatments, whilst also being a
great aftercare retail product at home!" says Salon System Educator, Lash &
Brow Expert, Ruth Atkins.
RefectoCil Eye Care Pads cost £19.95 + VAT for a pack of 10 and are
available from professional beauty wholesalers nationwide.
Breaking News
           .....New organic facial experience from PHYTOMER...

 Following the success of CYFOLIA ORGANIC for professional retail, spa
 expert PHYTOMER has created the CYFOLIA ORGANIC Radiance Plumping
 Treatment - a 60 minute Face and Eye Contour wellness ritual in which
 clients experience CYFOLIA's unique combination of organic products in a
 treatment setting.
 As beauty professionals and clients seek more natural skincare solutions,
 CYFOLIA Organic ECOCERT-certified products provide a 100% organic
 facial experience with naturally derived Vegan formulas. Rich in hand-
 harvested organic algae, from an exceptionally pure harvest site in Brittany,
 France, CYFOLIA is formulated with at least 98% natural ingredients* with a
 signature fragrance that's 100% natural.
 As well as delivering incredible potential for skin radiance, CYFOLIA's ECO
 credentials extend to its packaging, with plant-based recyclable tubes and
 bottles, a recyclable glass dropper bottle and FSC® certified paper and
 vegetable-based inks.
 Discover the new CYFOLIA ORGANIC FACIAL from PHYTOMER by
 clicking here.
 Call 01892 750850 or email info@australianbodycare.com for
 details.
 * 2% difference is for preservatives
Beauty Guild's BEST EVER
    Insurance & Membership
              Offer
 This summer, Beauty Guild are offering our best ever package of
membership and training services, so there has never been a better
                          time to join.

   Your choice of one free online GTi Course worth £46.80 (Choose from Starting Your Own
   Business, Social Media For Salon Businesses, General Data Protection Regulations or Guild
                                     Green Salon Scheme)

                 *Offer vallid until the end of August 2021
Breaking News
        ................Footcare that is as easy as ABC................

 With feet enduring the worst wear and tear of all body areas, they require
 specially tailored care in the salon and at home. Australian Bodycare have
 lauched a new professional footcare range.
 With a professional manicure and pedicure treatment protocol called 'Keep
 It Clean', the new foot care line ensures the highest therapeutic standards
 and treatment results that leave clients with beautifully soft, moisturised
 and immaculately conditioned feet and nails. These advanced formulations
 are used in conjunction with other Australian Bodycare products, such as
 body scrub and hand cream, to exfoliate, cleanse, restore and protect even
 the most challenging of skincare conditions to render feet, nails and hands
 in optimum health and condition.
 As with all Australian Bodycare,the professional range is complemented
 with a comprehensive retail offering to maintain the effect of treatments in
 between visits.
 Interested in opening a trade account? Call 01892 750 850 or e-mail
 info@australianbodycare.com
Embrace the power of the Healing Grounds

Discover the all new Australian Bodycare Professional range and bring the therapeutic
healing power of pure Australian Tea Tree Oil to your salon treatments and retail offering.

As pioneers of Tea Tree Oil infused beauty products since 1992, we're trusted by
beauty salons and spas all over the UK for natural results and complete hygiene.

Discover Australian Bodycare Professional for you and your clients today.

w: australianbodycare.com t: 01892 750850 e: info@australianbodycare.com
GTi Mindfulness
         Coaching Course

    Learn Basic Colouring with GTI

The"Hy-Wax
     GTI Basicis Colouring
                 designed to   eliminate
                            course   covers sectioning and application techniques
the  risk of cross-contamination
with guidance on effective colour     and
                                        choices. You will also learn the art of
      doubledipping,   " says Australian
bleaching and toning the hair and the use of foils. Theory is delievered online,
 Bodycare's
which   meansDirector,
                 you canFiona
                          work Peerless.
                                at your own pace in the comfort of your own
home."We've   been  leaders  in this field
        for over 20 years because Hy-
OnceWaxyoudelivers
            have completed
                     that extraall the course theory online you will be able to
                                 hygiene
book
guarantee that protects both salons with a Guild Accredited School in your
       your  practical training  session
area.and their customers. This is now
          more important than ever!"
When you have successfully completed your practical training, your tutor
will pass you and a GTI Certificate will be available for you to download or
purchase on your portal.
•Introduction, Reception,
Consultation
•Contraindications & Contra-actions
•Anatomy & Physiology of the Hair         Basic Hair
•Face Shapes
•Colouring The Hair
                                          Colouring
•Bleaching, Toning And Using Foils
•Practical Tuition & Assessment        Learn hair sectioning and
                                      application techniques with
                                      guidance on effective colour
                                                choices.
                                      You will also be taught the art
                                       of bleaching and toning the
                                         hair and the use of foils.
For more information or
to enrol please visit the                Course Enrolment: £25
GTI Basic Hair Colouring
page.
                                       Practical training costs from
                                                    £105

                                              27 CPD Points
An understanding of Anatomy and Physiology (A&P) is
essential as the basis of all practical training courses in beauty
and holistic therapy. The following article about the sensory
organs is an extract from the GTI A&P course which can be
completed entirely online at a time and place that suits you.
The course is worth 30 CPD points.