Character Athlete Awards 2019 - 2020 OFSAA Championship
If your browser does not support JavaScript, please read the page content below:
Character Athlete Awards 2019 - 2020 OFSAA Championship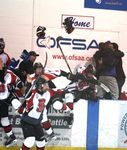 EDUCATION THROUGH SCHOOL SPORT SPRING 2019 Bulletin The LE SPORT SCOLAIRE : UN ENTRAINEMENT POUR LA VIE WINTER 2019 CHAMPIONSHIP RESULTS Character Athlete Awards 2019 - 2020 OFSAA Championship Calendar OFSAA Conference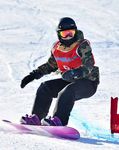 STAFF Executive Director Doug Gellatly P: 416.426.7438 doug@ofsaa.on.ca Sport Manager Shamus Bourdon P: 416.426.7440 shamus@ofsaa.on.ca Program Manager Denise Perrier P: 416.426.7436 denise@ofsaa.on.ca Communications Coordinator Pat Park P: 416.426.7437 pat@ofsaa.on.ca Operations Coordinator Beth Hubbard P: 416.426.7439 beth@ofsaa.on.ca Sport Coordinator Peter Morris P: 905.826.0706 morrisis@sympatico.ca Sport Coordinator Jim Barbeau P: 613.962.0148 jim@ofsaa.on.ca Sport Coordinator Brian Riddell P: 416.904.6796 brian@ofsaa.on.ca EXECUTIVE COUNCIL President Jennifer Knox, Kenner CI P: 705.743.2181 jennifer_knox@kprdsb.ca Past President Ian Press, Bayside SS P: 613.966.2922 ipress@hpedsb.on.ca Vice President Nick Rowe, Etobicoke CI P: 416.394.7840 nick.rowe@tdsb.on.ca Metro Region Eva Roser, Blessed Cardinal Newman P: 416.393.5519 eva.roser@tcdsb.org East Region Kendra Read, All Saints HS P: 613.271.4254 x 5 kendra.read@ocsb.ca West Region Michele Van Bargen, Strathroy DCI P: 519.245.8488 m.vanbargen@tvdsb.ca South Region Rob Thompson, St Aloysius Gonzaga P: 905.820.3900 rob.thompson@dpcdsb.org Central Region Shawn Morris, Stephen Lewis SS P: 905.326.7994 shawn.morris@yrdsb.ca North Region Tim Lowe, ES Algonquin P: 705.472.8240 lowet@franco-nord.ca CODE Jamie McKinnon, Bruce-Grey CDSB P: 519.364.5820 jamie_mckinnon@bgcdsb.org CODE Jim Costello, Lambton Kent DSB P: 519.336.1500 costelji@lkdsb.net CODE André Blais, CSC Monavenir P: 416.397.6564 ablais@cscmonavenir.ca Member-at-Large Linda de Jeu P: 705.927.8605 lindadejeu@gmail.com Member-at-Large Barry Mutrie P: 519.270.4461 barry.cwossa@gmail.com REPRESENTATIVES' COUNCIL CISAA Fraser Bertram, Crescent School P: 416.449.2556 fbertram@crescentschool.org Ashley Willis, Toronto Montessori Schools P: 907.780.1002 awillis@tmsschool.ca COSSA Brian Poste, North Hastings DHS P: 613.332.1220 bposte@hpedsb.on.ca Leslie Creeden, IE Weldon SS P: 705.324.3585 x 19017 leslie.creeden@tldsb.on.ca CWOSSA Johnny Forte, Cameron Heights CI P: 519.578.8330 johnny_forte@wrdsb.ca Pamela Robinson, Simcoe Composite P: 519.426.4664 x 501240 pamela.robinson@granderie.ca EOSSAA Suchetan James, Frontenac SS.
P: 613.389.2130 jamess@limestone.on.ca Tammy Bovaird, Notre Dame CHS P: 613.253.4700 tammy.bovaird@cdsbeo.on.ca GBSSA Val Hargreaves, Eastview SS P: 705.728.1321 vhargreaves@scdsb.on.ca Steve Porter, Barrie North CI P: 705.726.1846 sporter@scdsb.on.ca GHAC Mark Freeman, Notre Dame CSS P: 905.335.1544 freemanm@hcdsb.org Carolyn Mossey, St. Jean de Brebeuf SS P: 905.388.7020 mosseyc@hwcdsb.on.ca LOSSA Brad White, Ajax HS P: 905.683.1610 brad_white@ddsb.ca Linda Correia, Dunbarton HS P: 905.839.1125 Linda_correia@ddsb.ca NCSSAA Sean Clancy, Gloucester HS P: 613.745.7176 sean.clancy@ocdsb.ca Kendra Read, All Saints CHS P: 613.271.4254 kendra.read@ocsb.ca NEOAA John Elliott, Timmins HS P: 705.361.1411 john.elliott@dsb1.ca Anita Anderson, Englehart HS P: 705.544.2337 anita.anderson@dsb1.ca NOSSA Tim Lowe, ES Algonquin P: 705.472.8240 lowet@franco-nord.ca Kim Chezzi, Lively District SS P: 705.692.3671 chezzik@rainbowschools.com NWOSSAA David McCallum, Westgate CVI P: 807.577.4251 david_mccallum@lakeheadschools.ca Janine Lavoie, Queen Elizabeth DHS P: 807.737.3500 janine.lavoie@kpdsb.on.ca ROPSSAA Rob Thompson, St Aloysius Gonzaga P: 905.820.3900 rob.thompson@dpcdsb.org Kelly Gouveia, Fletcher's Meadow P: 905.495.2675 x 424 kelly.gouveia@peelsb.com SOSSA Bob Gardiner, Dundas Valley SS P: 905.628.2203 rgardine@hwdsb.on.ca Jill Stiefelmeyer, Governor Simcoe SS P: 905.934.4006 jill.stiefelmeyer@dsbn.org SWOSSAA James Clarke, John McGregor P: 519.354.1740 x 11655 james.clarke@lkdsb.net Stacey Ditchfield, St.
Anne Catholic HS P: 519.727.8908 Stacey_ditchfield@wecdsb.on.ca TDCAA Paul Solarski, Brebeuf College P: 416.393.5508 paul.solarski@tcdsb.org Eva Roser, Blessed Cardinal Newman P: 416.393.5519 eva.roser@tcdsb.org TDSSAA George Kourtis, Toronto DSB P: 416.396.6000 george.kourtis@tdsb.on.ca Chris Reid, Lawrence Park CI P: 416.393.9500 x 20030 chris.reid@tdsb.on.ca Jacquie Doggett, Weston CI P: 416.394.3250 x 20032 Jacqueline.doggett@tdsb.on.ca Tin-Gee Wong, Birchmount Park CI P: 416.396.6704 x 20247 tin-gee.wong@tdsb.on.ca WOSSAA Tim Clayton, Mother Teresa CSS P: 519.675.4433 tclayton@ldcsb.ca Michele Van Bargen, Strathroy DCI P: 519.245.8488 m.vanbargen@tvdsb.ca YRAA Shawn Morris, Stephen Lewis SS P: 905.326.7994 shawn.morris@yrdsb.ca Liana Williams, Milliken Mills HS P: 905.477.0072 liana.williams@yrdsb.ca ADVISORS Ministry of Education Steve Soroko P: 416.816.9078 steve.soroko@ontario.ca Ministry of Tourism, Culture Marie Dannhaeuser P: 416.327.6141 marie.dannhaeuser@ontario.ca and Sport Ontario Federation of School Athletic Associations 305 Milner Avenue, Suite 207 Toronto, Ontario M1B 3V4 Website: www.ofsaa.on.ca Phone: (416) 426-7391 Publications Mail Agreement Number: 40050378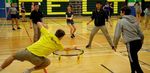 www.ofsaa.on.ca 1 Contents Past President Letter . . 2 OFSAA NEWS Age Classifications 2019-20 . . 3 Transfer Appeal Meeting Dates 2019-20 . . 3 OFSAA Social Spotlight . . 3 News From The AGM . . 4 CIAAA . . 4 Presidents Renew Acquaintances At AGM . . 5 OFSAA Hires New Sport Coordinator . . 5 OFSAA Try Day . . 6 School Board Presentations . . 7 OFSAA Spirit . . 7 Coaching in Ontario Schools (CIOS . . 8 Support OFSAA's School Sport Sponsors . . 9 The OFSAA Experience . . 10-11 2019 OFSAA Conference Recap . . 12-13 Meeting The Minister . . 14 Peter Morris Q&A . . 15-17 SCHOLARSHIPS & AWARDS 2018-19 Pete Beach Award Winners .
. 18 2019-20 OFSAA Alumni Scholarships . . 18 Character Athlete Awards 2018-19 . . 19 Thank You For Your Dedication . . 20 Ontario Volunteer Service Awards . . 20 FESTIVAL RESULTS Snowboarding . . 21 EVENTS 2019-20 OFSAA Championship Calendar 22-23 CHAMPIONSHIP RESULTS Badminton . . 24 Boys' A Basketball . . 25 Boys' AA Basketball . . 26 Boys' AAA Basketball . . 27 Curling . . 28-29 Boys' A/AA Hockey . . 30 Boys' AAA Hockey . . 31 Girls' A/AA Hockey . . 32 Girls' AAA Hockey . . 33 Alpine Skiing . . 34 Nordic Skiing . . 35 Swimming . . 36-38 Girls' A Volleyball . . 39 Girls' AA Volleyball .
. 40 Girls' AAA Volleyball . . 41 Wrestling . . 42-44 PHOTOGRAPHY CREDITS Front Cover – Gerry Angus (Spectro Photography) Back Cover – Greg Cowan (The Owen Sound Sun Times) Thank you to the Ontario Ministry of Tourism, Culture and Sport and the Ministry of Education for their generous contributions and support. 28 35
2 THE BULLETIN SPRING 2019 I have been very fortunate to be involved with the OFSAA organization throughout my educational career. From my time as a young coach to my most recent involvement as part of the executive council, I have thoroughly enjoyed my time working with OFSAA. It has been a fantastic learning and leadership experience. OFSAA's philosophy of "Education Through School Sport" is one that has education as the ultimate goal. This is what makes high school sport unique and it is also what makes it so valuable. I strongly believe in high school sport and the special opportunities it provides for students, coaches, families and communities.
Some of my most valuable experiences have occurred as a result of high school sport.
The part of OFSAA that I will miss the most is also the most important part of OFSAA – The People. I have always been amazed at how so many diverse individuals, who are spread across a vast geography, can collectively work together to effectively provide so many positive opportunities and experiences for students, year after year. The OFSAA organization is very strong but the grassroots passion and belief in school sport is even stronger. It is what drives the whole organization and it will continue to allow OFSAA to overcome any challenges that lay ahead. I look forward to seeing the implementation of the new initiatives from OFSAA's strategic plan, specifically the Participation Task Force.
I truly believe the concept of the OFSAA Regional Event #justplay has tremendous potential to provide more and more students the opportunity to experience the benefits of school sport. It is an exciting area of growth to complement our already extremely successful programs. I wish to thank the OFSAA staff and executive for their support and guidance over the last six years. Their commitment, passion and dedication is second to none. I can honestly say that they are one of the most effective and most enjoyable groups of people I have ever worked with.
I wish everyone at OFSAA continued success and many more years of providing direction and leadership to the student-athletes of this province. A Word from Ian Press, OFSAA Past President Ian Press with OFSAA President Jennifer Knox Ian Press is completing his term on the OFSAA executive council this June after serving for the past six years. He joined OFSAA as vice president in 2013, then moved into the president's position in 2015, and finally past president in 2017. Ian has provided sound leadership to the organization during his tenure, and is known for his insightful thoughts and creative ideas.
He is currently the principal of Bayside Secondary School in Belleville, and has spent his entire career involved in many aspects of school sport, while understanding the important role it plays in a young person's development. We thank Ian for the many hours of volunteer time he has given to OFSAA and for his commitment to providing opportunities to student-athletes.
www.ofsaa.on.ca 3 /company/OFSAA OFSAA NEWS For the 2019-20 school year, a Novice (formerly classified as "Midget") will be born in 2005 or later and may only compete at OFSAA in the Novice category for one year in Grade 9. A Junior will be born in 2004 or 2005 and a Senior will be born in 2000 or later. 1999 or earlier Ineligible 2000 Senior 2001 Senior 2002 Senior 2003 Senior 2004/05 Junior 2005 Novice How old was the student on January 1, 2019? Years of eligibility Coaches and students are reminded that students are eligible for no more than five consecutive years from date of entry into Grade 9.
There is no appeal to this rule. Age Classifications for the 2019-20 School Year 2019-20 Transfer Appeal Meeting Dates Meeting Date DeadlineforApplications Thurs. Oct. 3, 2019 Mon. Sept. 23, 2019 Thurs.Oct. 31, 2019 Wed. Oct. 16, 2019 Tues. Dec.10, 2019 Mon. Nov. 25, 2019 Thurs. Feb. 20, 2020 Wed. Feb. 5, 2020 Thurs. April 16, 2020 Wed. April 1, 2020 To appeal to an Association decision, please call the OFSAA office and give the name of the student and school, as well as the name of the principal. Please see the deadline dates posted above.
A letter will be sent to the student, c/o the principal, stating the date, time and location of the appeal hearing. The letter will outline what information the student must provide prior to the meeting date. Keep up to date with OFSAA news, photos, videos, championship information, scholarships, conferences, and much more, by following OFSAA on Facebook, Twitter, LinkedIn, Instagram, SnapChat and YouTube! OFSAA Social Spotlight /OFSAA @OFSAA /OFSAA @OFSAAGRAM Follow individual championship results with live updates from OFSAA Championship twitter accounts. Updates and pics right from the source!
@OFSAASnow @OFSAABadmnton @OFSAABaseball @OFSAABasketball @OFSAAXC @OFSAACurling @OFSAAGirlsFH @OFSAALacrosse @OFSAAFootball @OFSAAGolf @OFSAABoyHockey @OFSAAGirlHockey @OFSAABoySoccer @OFSAAGirlSoccer @OFSAARugby @OFSAASwimming @OFSAATennis @OFSAATrack @OFSAAVBall @OFSAAWrestling RealOFSAA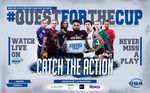 4 THE BULLETIN SPRING 2019 News from the AGM Volleyball Tie-Breaker Attention Volleyball Coaches: The volleyball tie- breaker was updated and will be in place for the 2019-2020 boys' and girls' championships. The volleyball playing regulations will be updated on the OFSAA website in September.
Age Classification Change A change in terminology was made to the age classification policy. This change affects the midget category which will be termed "novice" beginning next year. Ultimate Festival Confirmed For The Fall Of 2019 The OFSAA Executive Council met on May 7 and determined that the 2019-2020 OFSAA Ultimate Festival will take place over a period of two days between October 31st and November 2nd, 2019. Currently OFSAA is looking for a host school for the 2019 Ultimate Festival and applications will be accepted until June 14, 2019 at noon. Please share with Ultimate coaches in your area and have them contact Shamus Bourdon, OFSAA's Manager of Sport, (shamus@ofsaa.on.ca) if anyone is interested in hosting.
This is a joint venture between OFSAA and the Canadian Interscholastic Athletic Administrators Association that promotes, supports and trains existing and aspiring Athletic Directors/Coordinators. Check out the CIAAA website at www. ciaaa.ca or if you are interested in hosting a course in your area, please contact Denise Perrier at denise@ofsaa.on.ca or 416-426-7436. Canadian Interscholastic Athletic Administrators Association – CIAAA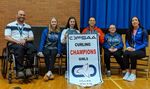 www.ofsaa.on.ca 5 OFSAA NEWS Tim Larry of Trenton is OFSAA's new part-time sport coordinator and replaces Peter Morris who is retiring at the end of the 2018-19 school year.
Tim will be responsible for managing cross country and track and field, as well as the Brian Maxwell Scholarship program. Two other sports will also be added to his portfolio prior to September. Tim retired from teaching in 2014 after spending his entire career at East Northumberland Secondary School in Brighton. He has extensive experience in school sport, particularly with cross country and track and field, including serving as co-convenor of the 2002 OFSAA Track and Field Championship and director of operations of the 2017 Championship. He also hosted countless other competitions throughout the years, and has served in various volunteer executive positions in high school athletics, including president of COSSA and association representative to OFSAA for six years.
On a personal note, Tim has been married to Nikki for 27 years and they have two children: Jakob (22) who is studying math at Queen's and Kate (19) who has completed her first year of kiniseology at Western. Track and field seems to be a passion that runs in the family as Jakob and Kate both competed at the OFSAA Championships, and Nikki teaches and coaches in the elementary school system. We are fortunate to be able to draw from Tim's experience and knowledge, and we welcome him to the OFSAA team. Hecanbereachedattim@ofsaa.on.ca. OFSAA Hires New Sport Coordinator Presidents Renew Acquaintances At AGM Pictured: Left to right - Andy Martinson, Tracey Parish, Marg McGill, Jennifer Knox (current president), Martin Ritsma, Ian Press.
The OFSAA Annual General Meeting took place on April 11 and 12 in Richmond Hill. The two days of meetings provided the unique opportunity to have OFSAA Presidents, past and present, on hand for the event. Thank you to each president for your many years of leadership and commitment to school sport!
6 THE BULLETIN SPRING 2019 Over 140 secondary schools across Ontario again enhanced their physical activity programs with an exciting TRY Day event. Approximately 1200 student leaders honed their skills and helped organize and conduct these fun programs. More than 15,000 students directly benefitted from a new sport or physical activity, many who had not previously participated in physical activity.
Most TRY Day events provided new equipment so schools can sustain the activity for years to come so that more young people may benefit in the future. Thanks to the Ministry of Education's TRY Day grant, school programs can adapt to demographic changes, provide more inclusive programs, and enable as many students as possible to be active.
Watch the OFSAA website for news of future grants! 2018-19 Fun...Fitness...Challenges...Leadership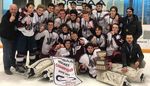 www.ofsaa.on.ca 7 OFSAA NEWS School Board Presentations Over the past 10 months, OFSAA's Advocacy Committee has spearheaded a challenging "awareness presentation project" in collaboration with the 18 regional Associations across Ontario. This initiative involved Association Representatives reaching out and scheduling in-person presentations to the Boards of Education in their respective regions. The purpose of carrying out the presentation is to promote the importance and value of high school sport at the local level.
OFSAA has supplied an informative video that is the focal point of the presentations. The inclusion of student-athletes and teacher-coaches in the presentations has been impactful.
It is the hope of the Advocacy Committee that these presentations within local districts will lead to more dialogue and more avenues to improve the situation for the students and coaches involved in high school sport. Here are just a couple of examples of the tremendous work being done on this project by teachers and students: Brian Poste, Association Representative of COSSA (Central Ontario Secondary Schools Association) Adam Noack, Renfrew Collegiate, EOSSAA (Eastern Ontario Secondary Schools Athletic Association) OFSAA SPIRIT!
Boys' AAA Hockey (Barrie) Nordic Skiing (Duntroon)

8 THE BULLETIN SPRING 2019 CIOS is a program developed by the Coaching Association of Canada and the Ontario Federation of School Athletic Associations to give teacher-coaches and community volunteers the special skill- set they need to coach effectively in the school environment.
CIOS also provides 3 PD points to maintain NCCP certification. Let's look to educate more volunteers, teachers and coaches about OFSAA and we can do that through the CIOS! If you are interested in hosting a CIOS workshop at your school (this course is offered in both English & French), please contact Denise Perrier at denise@ofsaa.on.ca or 416-426-7436.
Coaching in Ontario Schools (CIOS)
www.ofsaa.on.ca 9 OFSAA NEWS Cross Country and Track and Field Nike Official sponsor Badminton Yonex • Official racquet of OFSAA:B500, B600 DF, B7000 DF+ • Official shuttlecocks of OFSAA: Mavis 350, Mavis 300, Mavis 7 Black Knight • Official badminton eyewear provider of OFSAA Football Baden • Official footballs of OFSAA: F7000L & F9C Basketball Molten • Official basketball of OFSAA: GG-X Series Volleyball Baden • Official volleyball of OFSAA: Baden VCOR, Rugby Monilex • Official supplier of rugby balls of OFSAA Soccer Molten • Official soccer ball of OFSAA: Molten F5G 4800 official game ball Accommodations InnVest Hotels • Official hotel partner of OFSAA Character Athlete Award Jostens • Official sponsorl of OFSAA Please Support OFSAA's School Sport Sponsors OFSAA is fortunate to have several companies supporting school sport in Ontario.
Official equipment has been play- tested and endorsed by experienced teacher-coaches. Please support these sponsors by using their products.
10 THE BULLETIN SPRING 2019 The 2019 Girls' Curling Championship was won by the team from W.C. Eaket Secondary School in Blind River. Current enrollment at the school stands at 145 students. The team consisted of Abby Hagger (Lead), Mya Smith (Skip), Athena Moffatt (Second), Avah Olsen (Vice), Scott Smith (Honorary Fifth & Assistant Coach) and Amanda McDonald (Coach). Here is a first-person account of their memorable OFSAA Experience in March in North Bay. Our OFSAA Curling Journey By Mya Smith Our curling journey truly began back in elementary school, when we were first introduced to the sport at a very young age.
We not only met at the curling club, but we grew up side-by-side playing the sport we have grown to love. Being able to share this experience with each other has made it that much more memorable. To quote former Olympic curling champion, Brad Jacobs, "Curling is our healthy obsession." Ourjourneyhasnotbeenwithoutsetbacksorchallenges. Our lead, Abby Hagger, is a fierce competitor, but she is also a tenacious fighter away from the rink. Abby was first diagnosed with cancer, stage four neuroblastoma, when she was four. After being in remission for a few years, she had a relapse. She survived the relapse and was cancer free for about five years.
Then, October 15th, 2015 came. We found out, after she collapsed in her house, that Abby had a tumor in her brain. She was flown to Ottawa for emergency surgery. During the surgery, there was a lot of stress put on her body so the doctors decided to put her in a medically induced coma for a week so her heart could recover. When Abby woke up, not only was she unable to move the whole right side of her body, she had another surgery coming her way to remove the rest of the cancerous tumor. Abby endured countless rounds of chemotherapy, numerous weeks of radiation, as well as physiotherapy, occupational therapy, and speech therapy, before she was finally able to return home.
Back at home, we were all still worried sick about her. Knowing that this was her third time with cancer and the statistics of cancer survivors, we were all praying like crazy for our girl. Abby is such a strong woman, but what kept her going in the hospital was something that her mother said that truly inspired all of us too. "Do you ever want to throw a curling rock again?" This was Abby's constant motivation through her recovery. Curling is a sport that brings Abby tremendous joy, but beyond that, it is a part of who she is, and it truly inspired her and her recovery. We are all beyond grateful that Abby fought like crazy, kicked cancer's butt and came home to us.
Abby is the type of player that makes our team strong and persistent in our pursuits. Never once, have we ever given up during any of our games. While at OFSAA, we would look around the rink and see other teams and players getting distressed about their teammates' missed shots, but our team was always so supportive. This foundation of constant support and trust is what helped us succeed, even in the toughest of moments.
We believe curling is a game of mental toughness, trust, and superstition. Trust plays a big role in the game. Once you lose trust in the ice your playing on, your skip, your sweepers, or yourself, you have lost the game. Mentally, there is so much strategy involved in the game of curling as a whole, but also within each shot ever thrown. We believe, if you get down on yourself or others Avah Olsen and Mya Smith, Age 13 THE OFSAA EXPERIENCE
www.ofsaa.on.ca 11 OFSAA NEWS about missed shots or opportunities, your team and your game will likely suffer. We believe that we can attribute much of our success to our ability to stay calm in stressful situations and trust our sweepers' judgement with every shot.
Curling is such a team sport, but has many individual components. Every person on the team plays a special role in each rock played. We believe, as a team, we have the utmost respect for each other in all aspects of the game and that has allowed us to develop an unbreakable bond. Just like many other sports, curling for us, involves many pre-game rituals, which allowed us to stay confident and mentally prepared for each game at OFSAA. Over the last few years, some people may say these rituals have evolved into superstitions, but we think these superstitions were the key to us staying loose and relaxed heading into big games or moments.
Like hockey players in playoffs on a winning streak, we changed nothing about what we did during our week at OFSAA. For example, we had the same thing for breakfast every morning, we ate the same 'magic' granola bars at fourth end breaks, and we wore our hair in the same braids. Our coach made sure she was wearing the same black jacket each game, she continued to remind us that 'scary things happen beyond the T-line' and she continued to bribe us with the thought of celebratory chicken nuggets. These were just some of the traditions that made our OFSAA experience unique to us. Curling and sports have taught us many things as a team, but also as individual people.
The trust that we have built over the years and the friendships we have developed are unbreakable. Not only did we make friendships that will last a lifetime, we became a curling family. As a curling family, we learned responsibility, organization, and time management. Missing numerous days of classes is hard, especially when you are in your senior years of high school, but that did not stop us from taking care of our priorities as student-athletes. As our journey continued, we learned how to get all of our homework done and handed in on time, even when we were on the road. Being a student-athlete and achieving success in both athletics and academics is very important to all of us.
We would not trade this experience for anything else in the entire world and will cherish our memories forever. Our coach encouraged us each step of the way to take in every single moment at OFSAA – such as the atmosphere at the rink, the banquet, the sweaters, the road trip, the fourth end breaks, and the team dinners. Winning OFSAA was an unbelievable milestone for our team, but making history in our school and in our small town in northern Ontario has been remarkably overwhelming. The support of our town has been like no other! We are all eternally grateful for the support and acknowledgement we have received.
We cannot wait for what the future holds for us moving forward in the sport of curling. We know without a doubt, that we would love the opportunity to return to OFSAA next year to defend our title. Go Royals Go!
Pictured left to right : Scott Smith (Assistant Coach), Mya Smith, Avah Olsen, Athena Moffat, Abby Hagger and Amanda McDonald (Coach)
12 THE BULLETIN SPRING 2019 2019 RECAP The 2019 OFSAA CONFERENCE took place on May 9 & 10, 2019 at Durham College/University of Ontario Institute of Technology in Oshawa. Teacher-coaches, athletic directors and physical education teachers from across the province found professional development learning opportunities across the classroom, gymnasium and lecture theatre. The conference incorporated the following areas of focus: coaching skills and drills, ankle taping, setting the culture in the locker room, JOGA, Pickleball, DBL Ball, Ultimate, KIN-Ball, Run Jump Throw Wheel, building smart muscles and CIAAA and CIOS courses.
The attendees enjoyed taking part in the inspirational keynote address by Krista Van Slingerland, founder of the Canadian Centre For Mental Health and Sport. Her presentation focused on "Mental Health And The Student-Athlete: What Is A Coach's Role?". Her inter- action with the conference delegates in the audience led to meaningful discussion on a topic that is extremely prevalent in today's society, inside and outside of sport. The afternoon on day one of the OFSAA Conference was capped off by a discussion and Q & A with the Athlete Panel. Canadian Olympian Brittany Crew (Shot Put) and past two-time Canadian Olympian Anson Henry (Sprinter) were extremely forthcoming over the 90-minute session.
Both talked openly about their personal success and adversity on the path towards athletic glory on the global stage and they also reminisced about their OFSAA experiences and influences in high school. Anson and Brittany were both gracious with their time for photographs and casual conversation with attendees and OFSAA staff. It was a busy, productive and engaging couple of days and we couldn't have done it without the tremendous contributions of our presenters and speakers. Thank you to Mike Kennelly, Richard Lachance, Marc-André Laliberté, James Levesque, Maria Mountain, Cathy Johnson, Jim Hinkson, Renee Rees, Alison Chasczewski,
www.ofsaa.on.ca 13 Jim Cattan, Rob Pacas, Michele Van Bargen, Derek Morgan and Jeff Morgan. Thank you to Marchants for providing Champion T-shirts to all of our attendees and staff. OFSAA would also like to extend a special thank you to the sports organization vendors and retail suppliers that supported and comprised our Tradeshow on day one. They are as follows: Marchants, OES Scoreboards, The Scoreboard Man, Lionheart, KIN-Ball Canada, Grace College, InnVest Hotels, Pegasus School Images, Gymnasium and Health Equipment Ltd., Promo-Shan Corp and the Residence & Conference Centre of Durham College.
We would like to thank our hard-working organizing committee consisting of Michele Van Bargen, Cathy Johnson, Katie Horricks, Simon Crew and OFSAA staff members Denise Perrier, Beth Hubbard, Doug Gellatly, Shamus Bourdon, Pat Park and Mathieu Richer-Vane.
OFSAA NEWS 1170 Trademark Dr, Suite 109 Reno, NV 89521 (800) 477-1994 For more information or to order, please contact: 2019 OFSAA Promotional Offer Kahunaverse Sports Group (877) 632-3755 Marchant's School Sport (877) 439-9400 Sports Equipment of Toronto (800) 925-0002 T. Litzen Sports (800) 603-5164 VSP Sports (877) 677-1954 Molten F5G4800 Soccer Ball The Official Soccer Ball of OFSAA Buy 3, get 1 FREE! ELITE COMPETITION F5G4800-KS MSRP $72.98 FIFA APPROVED and NFHS Approved, Premium high gloss PU cover, Hand cross-stitched, 4-ply lamination with foam backing, High density latex bladder*, Size 5 only, 1-year warranty.
*Offer valid on above products through July 2, 2019
14 THE BULLETIN SPRING 2019 Meeting with The Minister OFSAA Executive Director Doug Gellatly (far right in photo) joined his counterparts with the OCAA (Ontario Colleges Athletic Association) and OUA (Ontario University Athletics) in sharing ideas for athletics and education this spring with Michael Tibollo, the Minister of Tourism, Culture and Sport. Subscribe To OFSAA's E-Newsletter Stay updated on all of our awards, key dates, programs, conferences, scholarships, recognition, sponsorships and championships. Delivered via email in January, April, June and September, the newsletter has the OFSAA brand covered.
Don't miss out!
Individuals can subscribe to the newsletter through the homepage of our website at: https://mailchi.mp/6dbc04e97963/ ofsaa-newsletter-spring-2019
www.ofsaa.on.ca 15 OFSAA NEWS As a volunteer and staff member, Peter Morris' affiliation with OFSAA spans an incredible 34 consecutive years. Peter served on the Committee for Boys Activities and he was the TDCAA representative from 1985-1998, including two years as chair from 1988 – 1990. When Peter retired from teaching in 1998, he moved straight into his role as an OFSAA part-time staff member, taking over from Bob Hancock.
Over the years, he has managed OFSAA cross country, track and field, boys' hockey, football, alpine skiing, and snowboarding.
It is not a stretch to say Peter Morris is the most recognizable figure in high school sports across our province. Peter made a career in teaching; a career ideally suited for him because of his ability to connect with people. Countless students and fellow teachers have no doubt benefitted from his mentorship. Peter has made enormous contributions to OFSAA and school sport. Many have admired his calm demeanor and dedication, and relied on him for support, advice and mentorship. The OFSAA family extends our gratitude for a job exceptionally well done and best wishes in retirement to Peter and his wife, Sharon.
Thank You, Peter!
OFSAA: Tell us about your early interests in sports during high school. PM: It was traditional in those days that you didn't play sports all year long. Individual sports were too expensive to play unless you had the money to play golf or tennis or curling. Most of the kids in my group played team sports like hockey, baseball and football. I grew up in Leaside and we only had one arena and one baseball park and everyone met up at the ballpark at night in the summer as a social occasion regardless of who was playing. That's where the interest really developed. My parents were always involved.
OFSAA: What was your favourite team sport? PM: I don't think I really had a favourite.
I didn't play football until high school. Hockey was a favourite because I enjoyed being the goaltender
16 THE BULLETIN SPRING 2019 when I started out. I could play the whole game if I was in net. I became a catcher in baseball because I could be part of every play. OFSAA: Did your teams manage to compete at OFSAA? PM: I attended Leaside High School and De La Salle later on to finish high school. Looking back, OFSAA was really in its infancy back then. I had never even heard of it back then. We were called the TDIAA back then. Even when I started teaching it was still in its infancy. OFSAA: You had to play with a goalie mask for the first time at OFSAA hockey, correct?
PM: Yes, 1964 was the first year that the regulation was enforced.
My coach told me "next week you have to wear I mask" so I said, "where do I get a mask"? It was just like a baseball catcher's mask with a screen and it was really strange when I wore it for the first time because of the criss-cross wires on it. That was the problem – looking down at your feet through the small eye openings and trying to track the puck. We won 6-5 in overtime to win the Boys' Hockey Championship in Alliston and the winning goal was so similar to the Leafs' Bobby Baun's famous goal that same year on a broken leg to beat Terry Sawchuk of the Detroit Red Wings.
OFSAA: What motivated you to get into coaching and what was the first assignment? PM: There's no question that I had excellent role models as a kid. I had the same baseball coach for six years and he was an NHL referee - Dalt MacArthur – and he coached me all the way through baseball and he was the greatest influence that I had. It was all about giving back. I saw a lot of players that were my idols that were playing junior baseball coming back to coach at the peewee level and they were my heroes. The same thing happened in hockey. Bill Kennedy, who captained the Marlies and went on to play for the Rangers, died very young of cancer.
He coached in the summer time. They were the role models and you just wanted to get involved and give something back. My Dad wasn't a great coach but he was there so I saw that side of him.
OFSAA: What attributes make a successful teacher- coach? PM: You have to have a passion for it. Obviously have to make a commitment to it. You have to have a love for kids and for student-athletes. You want to have a lot of fun and keep it in perspective. Know why you are there. It wasn't about me and winning a championship. I always felt as an athlete, "someone gave me a chance to play". I remember that when I played baseball. We had an outstanding group of guys that went through all together but there were other people that came and played one year with us out of the two years. So, when Peter is a fixture at numerous OFSAA banquets and award ceremonies.
OFSAA colleagues Brian Riddell and Doug Gellatly present Peter with a retirement gift.
www.ofsaa.on.ca 17 OFSAA NEWS looking back, you played two years of peewee, two of bantam and two years of midget. When we were the second-year players nobody touched us. In year one, we scrambled but we made it hard. We knew realistically that we were getting ready for the second year. It was about keeping it all in perspective. Even when I became a teacher and still competed, I knew that first and foremost; we had a chance to play. Secondly, we had to have fun and three you had to win.
OFSAA: What would you say to teachers that are "sitting on the fence" or hesitant in trying to decide to coach or not?
PM: That to me is really easy. If you are in the teaching profession coaching makes it complete. The teaching part is very important and it's the most important part of your job but when you get the opportunity to coach and take part in the drama, anything that is extra-curricular that is special, it just completes your whole career. The relationship with your students is different when you are coaching as opposed to the classroom and that's what makes it so special. OFSAA: Does coaching make you a better teacher? PM: I had a better understanding of the kids because you had the opportunity to discuss things with them in a different kind of environment.
I still remember after I retired from teaching a few years earlier, and I was coaching track at Father Redmond, and the rugby coach was also retired. He was the head of Phys Ed at Redmond. It was a hot Friday afternoon outside the school and I asked him, "What's wrong with this picture? Look at the parking lot. There isn't a car in the parking lot. It's 40 minutes after school and who are the only two people coaching? Who are the lucky ones? We are." We are the real benefactors. OFSAA: What made you keep coming back? PM: Probably all of the positive experiences. You still have an opportunity to make a difference.
You don't realize that you are doing it at the time but by being involved maybe you are giving a kid a chance by you being there. I always said that I still look through the eyes that I did as a kid. So, don't look at yourself in the mirror. I don't feel that I am any different than when I was a kid. I love sports. So that when I got older and it has made it so difficult for me to say goodbye. What's different with Peter Morris than I was a month and a half ago to make me step away from it? That's why it is so hard for me to call it a day because I don't feel any different. You have to know when to step away.
OFSAA: Will we see you occasionally at future OFSAA events? PM: Absolutely. I've never been to an OFSAA volleyball or basketball championship unless my own association was running it and I'm looking forward to phoning Pat Reilly and saying "we are going on a road trip for the day. We're going to Hamilton to see volleyball." I just want to go and watch. I've always wanted to go to OFSAA Badminton because I love organization and I think that is utter chaos. I know what it is like to convene Track and Cross Country especially in days when we only used paper. We didn't have computers and everything was done by hand.
So, I am going to have that opportunity. I won't allow myself to just disappear. It's not the kind of person I am. I don't want to get in the way though. I want to be very supportive and whoever takes over my different roles will certainly know that I am there to support them.
18 THE BULLETIN SPRING 2019 Trademarks owned by Molten Corporation or Molten USA, Inc. ©2018 Molten USA, Inc. Molten is the Official Ball of OFSAA 2018-19 Pete Beach Award Winners The Pete Beach Award is presented annually to one person in each Association who exemplifies the qualities of Pete Beach, a former Executive Director of OFSAA. Pete dedicated his life to sport and to helping others achieve their full potential, not just as an athlete, but as a person. A recipient of the Pete Beach Award should exemplify the same dedication, spirit and love of sport that made Pete Beach such a success in both his professional and private life.
He worked tirelessly to help young people both within the school system and also within the community.
CISAA Tim Hay COSSA Dave Whitney CWOSSA Chris Woodcroft EOSSAA Francois Belle-Isle GBSSA Martin Carl GHAC Carolyn Mossey LOSSA Roxanne Curtis NCSSAA Gary Schreider NEOAA Michel Gosselin NOSSA Peter Kategiannis NWOSSAA Steve Poling ROPSSAA Kelly Gouveia SOSSA Christine Baillie SWOSSAA Mark Scott TDCAA Steve Masterson TDSSAA Joanne Loewen TDSSAA Alisha Hunnisett TDSSAA Bill MacKay TDSSAA Glenn Edwards WOSSAA Liz House YRAA James Hewitt 2019-20 OFSAA ALUMNI SCHOLARSHIP AWARDS Each year, because of the generous donations made by friends of OFSAA to the Alumni Scholarship Fund, Ontario high school student-athletes have the opportunity to apply for scholarship money that will assist them in their pursuit of a post-secondary education.
These scholarships are available on a rotating basis to applicants from selected member associations. The due date for the submission of all documentation for the 2019 – 20 school year will be Wednesday April 15, 2020. Next year students from the following associations will have the opportunity to apply for Alumni Scholarships: CWOSSA, GBSSA, NEOAA, NOSSA, SWOSSAA & YRAA.
The specific criteria and the actual application form can be found on the OFSAA website at ofsaa.on.ca/ programs/ scholarships. It is important that all teacher-coaches, athletic directors, and student services staff make student- athletes aware of this opportunity and encourage qualified individuals to apply!
www.ofsaa.on.ca 19 Scholarships & Awards Character Athlete Award 2018-19 OFSAA's Character Athlete Award celebrates the efforts of the exceptional student-athletes in Ontario who best exemplify the characteristics that OFSAA is founded on. Nominations come to the OFSAA office detailing the exceptional character of student-athletes across Ontario, inspiring those around them with their involvement on the playing field and in the classroom, in both school and community.
Selecting just one male and one female recipient of the OFSAA Character Athlete Award is never easy, but the following two individuals stood out for their commitment to OFSAA's values of leadership, equity, respect and sportsmanship. McKay Colombe Nominated by: Sonia Lapierre McKay is a grade 12 student at É.S.C. EJ Lajeunesse in Windsor, Ontario.
McKay has made an incredible impact within her school's sports community and the community that she calls home. In ninth grade, she played on the girls' junior basketball, volleyball, hockey, slo-pitch, track and field and badminton teams. Incredibly, she had major surgery to correct the curvature of her spine just six months before starting ninth grade. At the end of her second year of high school, she was chosen the Junior Athlete of the Year. Here, she captained the junior girls' basketball team and she was recruited to play for the senior girls' volleyball team. Now, in her final year of high school, McKay continues with volleyball and slo-pitch while actively taking on assistant coach duties for the for second straight year for the school's junior boys' volleyball team.
She never misses a game, practice or tournament.
A true role model at her school, McKay has accumulated over 700 volunteer service hours. She takes pride in being a school camp counsellor for the leadership camps for 5th to 8th grade students. A representative on student council, McKay volunteers in the kitchen at her school, making meals for the school and outside organizations year-round. Additionally, she assists with numerous elementary school games and tournaments hosted by EJ Lajeunesse. McKay enjoys her volunteer work at the Squirettes of Mary organization in Ontario. Among many duties, she is a leader in serving meals and hosting monthly dances that brings her Essex County community together.
Her efforts led to receiving the Squirette Of The Year Award for Ontario as well as the Provincial Board Member Of The Year Award. McKay used her experience with surgery to support other people going through the same thing. In 2014, she was diagnosed with scoliosis. She spent a lot of time in London, Ontario for appointments prior to an eight-hour surgery on her spine. To assist others, she decided to make a YouTube video about her experiences. The video was viewed over 130,000 times from people all over the world. She even has an update video on her channel to answer more questions. Almost four years later, she still gets comments from people on how her video helped them through their trying time.
McKay has earned a 95% or more grade average in each year of high school and she is an extremely worthy selection for the 2019 Character Athlete Award. Congratulations! Nader Elshawish Nominated by: Amanda Lang Nader is a grade 12 student at Westminster Secondary School in London, Ontario.
Nader demonstrated high academic achievement proficiency as a student while making an incredible impact on the athletic program, his school and his community. Nader was an active participant across several sports. He showed tremendous work ethic as captain of Westminster's volleyball, basketball and soccer teams. He represented his school in three sports in grades 9, 10 and 12 and he played at least two sports in all four of his high school years. In the school community, Nader served as president of the Muslim School Association in grades 10 and 12 and he was the minister of internal affairs in the Student Parliament this past year.
Nader took part in school plays as an actor and he was a peer tutor and a representative on the Student Athletic Association in each year of high school. Nader volunteered on numerous occasions to visit our feeder schools and led team-building activities to promote Westminster S.S. He was able to make connections with the elementary students and he made them feel more confident and comfortable about attending high school. Nader was also the student lead in organizing and running grade nine orientation.
Additionally, the administration team and staff often relied on Nader to emcee school-wide events; such as, the Grade 8 Night, Grade 7/8 Workshops, and various school pep rallies. Nader assisted with the development of younger athletes and helped run tournaments while assisting with WOSSAA events and completing tasks in support of the school's annual athletic banquet. Despite his own busy athletic schedule, he has helped out with One Run (a cancer fundraiser for Wellspring in London, On.), United Way events, as well as in-school fundraisers for various groups. Nader's effort, model of excellent character, and dedication to the Westminster community makes him a very deserving recipient of this award.
Congratulations on the OFSAA Character Athlete Award for 2018-19, Nader!
20 THE BULLETIN SPRING 2019 Scholarships & Awards ONTARIO VOLUNTEER SERVICE AWARDS This Ontario Ministry of Citizenship award recognizes individualswhohavegivenmanyyearsofvolunteerservice to a variety of organizations. Each year OFSAA nominates the volunteers that are responsible for the conduct and success of school sport at the local, Association and OFSAAlevels.Toreceivethisaward,theremusthavebeen some involvement at the OFSAA level whether it is/was as a member of one of the Councils, a member of a SAC or otherOFSAAcommittee,orasaconvenorormemberofa convening committee of OFSAA events.
The winners of this year's Ontario Volunteer Service Awards are: Jason Cormier – St. Francis Xavier- ROPSSAA Mark Girdler – Richmond Hill HS (retired) - YRAA Rob Reiner – Athletic Coordinator - CISAA Yvonne Nieuwenhaus – Sir Robert Borden HS – NCSSAA Linda Correia – Dunbarton High School - LOSSA Eva Roser – Blessed Cardinal Newman – TDCAA NCSSAA Representative Kendra Read presents fellow NCSSAA Representative Sean Clancy with his Dedication & Service Award OFSAA Vice President Nick Rowe presents Jennifer Knox with the President's Gavel NEOAA Representative Anita Anderson presents fellow NEOAA Representative John Elliott with his Dedication & Service Award NWOSSAA Representative David McCallum presents fellow NWOSSAA Representative Janine Lavoie with her Dedication & Service Award GBSSA Representative Valerie Hargreaves presents fellow GBSSA Representative Steve Porter with his Dedication & Service Award Past President Ian Press is recognized for his tenure on Executive Council by OFSAA President Jennifer Knox Thank You For Your Dedication! OFSAA's Annual General Meeting was the ideal event to recognize several individuals for their lengthy service, dedication and commitment to OFSAA and high school sport.
Thank you and congratulations to all for your worthy accomplishments!
www.ofsaa.on.ca 21 OFSAA Snowboarding Festival Georgian Peaks February 28, 2019 Collingwood played host to three different OFSAA Championships during the week of February 25 to March 1 (Alpine Skiing / Snowboarding / Nordic Skiing). The 2019 OFSAA Snowboarding Festival was hosted again by York Region at Georgian Peaks Ski Club. The weather was near perfect after strong winds, snow, and blowing snow caused havoc earlier in the week. The 270 athletes from 62 schools put on a tremendous display in front of coaches, parents and team members.
OFSAA would like to thank the organizing committee behind the leadership of Adrienne Chong.
The committee consisted of Mark Arsenault, Petja Taivassalo, Jeff Masterson, JennAlexander, Kelly Bradshaw, DavidChristie, Kent Pearce, and Carolyn Cyarto-Rogers. OFSAA would also like to thank the many student and adult volunteers. The staff of Georgian Peaks made the festival a great success for everyone. We look forward to 2020 when Georgian Peaks will again host the festival. TEAM RESULTS High School Girls GOLD The Country Day School CISAA 33 Points SILVER Northern SS TDSSAA 66 Points BRONZE Greenwood College CISAA 73 Points High School Boys GOLD Greenwood College CISAA 34 Points SILVER The Country Day School CISAA 41 Points BRONZE Lawrence Park CI TDSSAA 55 Points INDIVIDUAL RESULTS Open Girls GOLD Charlotte Keating Greenwood CS CISAA SILVER Dilli Oliver Oakville Trafalgar HS GHAC BRONZE Brenna O'Brien Westdale SS SOSSA High School Girls GOLD Alex Sharland Lawrence Park TDSSAA SILVER Miranda Robinson Arnprior DHS EOSSAA BRONZE Carling Gilbert Newmarket HS YRAA Open Boys GOLD Ben Ross Arnprior DHS EOSSAA SILVER Alex Volante St.
Ignatius Loyola GHAC BRONZE Noah Glidden White Oaks GHAC High School Boys GOLD Jeevan Gosal The Country Day School CISAA SILVER Quinn Ligon T.A. Blakelock GHAC BRONZE Justin Sawyer Hamilton District Christian SOSSA Festival Results