Lake Country Art Gallery Presentation to Lake Country Mayor and Council - January 2014
Page content transcription
If your browser does not render page correctly, please read the page content below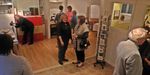 Lake Country Art Gallery

Presentation to Lake Country Mayor and Council

                     January 2014

              Presented by Sharon McCoubrey
             On behalf of the Board of Directors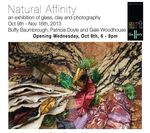 Lake Country Art Gallery

       Annual Presentation to Council
       January 21, 2014

Lake Country's public art gallery has had a productive and busy year in 2013. Many events have
been offered to Lake Country's citizens and to visitors, who have given an extremely positive
response to the Lake Country Art Gallery. Our attendance numbers are high. We are pleased to
present the following report to Mayor and Council.

 Operations
The Gallery operates under the guidance of a Board of Directors, consisting of:
      Denise Patrick              - Treasurer
      Anne Wise                   - Secretary
      June Seed
      Rick Davidson
      Judy Wasyleshko
      Wanda Lock
      Arlene Tuttle
      Lucas Glenn
      Sharon McCoubrey            - President

Additionally, many other people serve on the committees that oversee various functions of the
Gallery, including Policy, Fund Development, Facilities, Artist in Residence, Programming,
Exhibitions, and The Art House.

About 60 people regularly volunteer for the Gallery in two main capacities, as hosts in the
Gallery, and as clerks in the Gift Shop. The Gallery is able to operate as it does because of these
volunteers.

There two paid positions. The Gallery Manager, which is a half time position. Petrina McNeil,
who does an excellent job of managing all operations, and effectively interacts with all visitors,
volunteers and others in a professional way, thereby, serving as a great ambassador for the
Gallery and for Lake Country. The second paid position is the Curator, a quarter time position.
Katie Brennan creatively plans the exhibitions and organizes many of the workshops and events.

We are fortunate to have Summer Students and Student Interns:
Spring :     Kelsie Balehowsky, Lucas Glenn (practicum students 8 hrs p/w each) plus Dana
             Penny total 30 hrs Social Entrepreneurship project for the gallery
Summer:       Peter Green, from Queens University Full-time paid position for 16 weeks part-
             funded by Service Canada
Fall:        Jason Chan from Hong Kong, and Alexa Porteous, both students at UBCO
             (practicum students 8 hrs p/w each)

The Gallery is open five days a week, 10:00 – 4:00, with some slight variations on some days.

 Exhibitions
There were a total of nine exhibitions during 2013.

1. "Things Bumped Into in the Dark"                     January 9 – February 8, 2013
A show of contemporary artworks, variety of forms, artists from Okanagan to Newfoundland.

Artists: Emily Geen, Kevin Spetifore, Julia Prudhomme,
        David Alexander, Carolina Sanchez de Bustamante,
        River Lewis, Lesley Anderson, Danny Woodrow,
        Sandra Rechico, Joey Dubuc, Kristoff Steinruck

2. Member Show                                                  February 11 – March 17, 2013
This is an annual exhibition at the Gallery. All Gallery members are invited to submit artworks,
which are then Juried for selection into the show. There were 43 artists who participated with a
total of 43 artworks.
This annual Member Show is an important way to support local artists.

Artists: 43 Gallery members.

3. "Paper Exchanges"                                          March 20 – April 28, 2013
This exhibition was unique for two reasons, it was a printmaking show, which is not
common, and secondly, it brought together 9 international artists and 10 regional artists.
Bringing together the work of 19 artists from all over the globe has been an interesting
challenge for Lake Country Art Gallery Curator Katie Brennan.

Artists:
International:                            Regional
Renaud Allirand (France)                  Marnie Blair
Danielle Burns (USA)                      Colleen Couves
Magdalena Duda-Patraszeska (Poland)       Ila Crawford
Olena Gaidamakas (Poland)                 Lucas Glenn
Inge Lise Westman (Denmark)               Heather Leier
Dennis McNett (USA)                       Rhonda Neufeld
Wen Mujiang (China)                       Rodney Konopaki
Bronwen Sleigh (England)                  Camille Selhorst
Sebastian Speckmann (Germany)             Lacia Vogel
                                          Laura Widmer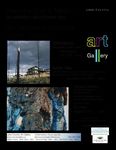 4. "Momento – A Student Exhibition"                                        May 4 – 31, 2013
This show presented the artworks from students at the following Lake Country schools:

Davidson Road Elementary School
Oyama Traditional School
Peter Greer Elementary School
George Elliot Secondary School

5. "Traces – the dreamt, the seen, the remembered"                  June 5 – July 19, 2013
A show featured the artwork of three Canadian female artists who used unusual art making
techniques, such as under water photography.

Artists: Amy Friend
        Michelle Hall
        Laura Madera

6. "From the Soot & Ashes         "                            July 24 – August 31, 2013
August 2013 marked the  10th  anniversary of the Okanagan Mountain Fire. To mark the occasion,
the Gallery presented this exhibition with provocative images by two artists.

Artists:,

Zev Tiefenbach (Okanagan)
Suze Woolf (Seattle)

Plus a photo-wall from Gary Nylander, which
Provided an opportunity for community feed-back.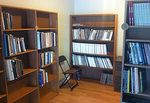 7. "It's About Time – The ArtWalk Exhibition"                   September 7 – October 4, 2013
Annually, artist who participate in ArtWalk are invited to submit artworks for the Theme
Exhibition at the Gallery. 2013 marked the 20th anniversary of ArtWalk, so the images in this
exhibition related to "time".

Artists:
34 Okanagan Artists

8. "Natural Affinity"                                     October 9 – November 16, 2013
A show of the art from three artists who gain their inspiration from nature and from each other.

Artists:
Patricia Doyle
Gale Woodhouse
Buffy Baumbrough

9. "Under 100"                                  November 23 – December 21, 2013.
A collaboration with the Lake Country Coffee House,
this popular, annual show exhibited artworks that were
under 100 square inches and under $100.
Over 600 artworks were on display.

Artists:
59 Okanagan artists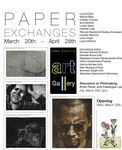  Statistics
Number of attendees for 2013                     8,278
Number of exhibitions                            9
Number of Artists Talks & panels & Roundtables   9
Number of Art History presentations              8
Number of workshops                              13
Number of volunteers                             60
Number of fundraisers                            3
Number of grants applied for                     5
Number of grants received                        3
Number of members                                160
Newsletter subscribers                           405
Facebook followers                               417
Twitter followers                                572

 Financial Report
The attached summarized Financial Statement indicates that we successfully met all financial
obligations for 2013. In addition to the financial support provided to the Gallery from Mayor
and Council, we worked hard to obtain funds through various grants, fundraising events,
memberships donations and sales. Please see Appendix A for the Financial Report. Please note
that this is not a finalized Financial Statement for 2013. Also, some grant funds received in 2013
are for exhibition expenses in 2014 and must be carried over.

 The Art House
An exciting expansion for the Gallery in 2013 was the acquisition of the house south of the
Gallery, which became The Art House. This additional space was needed due to growing
demands for workshops and other events. The space is currently being used for the following
functions: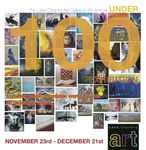 1. Workshops

The Gallery organizes certain workshops, while most of the additional workshops are organized
by local artists and educators who rent the workshop space to run their own classes.

2. The ArtShelf
This is the only book store in the Okanagan that
specializes only in art related books.
All books are donated.
Lucas Glenn oversees the ArtShelf

3. The Gift Shop
The gift store is managed by Lake Country artist,
Karen Coon.

The artists whose works are included in the Gift
Shop volunteer to work in the Shop.

Inventory is creative and abundant, such that the
small space is becoming over-crowded, a larger
space is needed.

4. Artist in Residence
The 'house' portion of The Art House will be used for an Artist in Residence Program, which
bring artists from various locations, including international, spending time in Lake Country. A
committee is working on the plans for this Program, and securing funds to enable us to proceed.
In the meantime, this space was rented for two months to a local artist, and will now be used as
rented studio space until the Artist in Residence Program is ready to start. The key requirement
that needs to be in place for an Artist in Residence to start is the funding.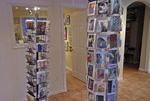  Workshops
April 13            Printmaking by Laura Widmer and Heather Leier

May 11              Shape-Shifting: Kid's Art by Kelsie and Lucas

June 6              Collage: Ways to See the Unseen by Katie Brennan

Sept – Dec          Weekly Oil painting classes by Gillian Rau

Sept 21             Blog and Newsletter Writing by Darcy Nybo

Sept 17 – Oct 1     The Art of Words – Artmaking with Text
                    3 evenings with Darcy Nybo and Lucas Glenn

October 9           The Visual Elements and Principles of Art and Design, for the Fibre Arts
                    Group, by Sharon McCoubrey
November 17,18      Expressive Acrylic Painting by Rick Cepella

November 21         Short Story Writing by Darcy Nybo

November 23         Marketing Musts for Artists and Small Business
                    by Darcy Nybo

November 24         Golden Acrylics Demonstrations by David Doody

November 24 – 26    Figure Painting in Oils with live model
                    by Katharine Almas

November 27 – 29    Portrait Painting in Oils from a Photograph
                    by Katharine Almas

November 30-        Smart Art Painting with Texture
 December 1         by Katharine Almas

 Talks, Films, Special Events

Artist Talks and Panel Discussions
January 12 River Lewis, Julia Prudholm and Kevin Spetifore
January 23    "Paint, Photo, Sculpture – A Discourse on Medium"
              Chaired by Lucas Glenn
March 30      Printmakers Panel Discussion and Catalogue launch
May 15        Art Education round table discussion
              Kelsie and Lucas led
July 24       Question and Answer with Zev Tiefenbach and Suze Woolf
              And the crew from the documentary film "Firestorm"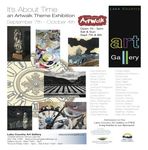 July 27       Zev Tiefenbach and Suze Woolf share some inspirations
October 17    Buffy Baumbrough, Patricia Doyle, Gayle Woodhouse
October 26    Studio Demonstration day with Buffy Baumbrough, Patricia Doyle, Gayle
              Woodhouse
November 9 Round Table discussion on topic "Art & Money", with Julia Trops and Jolene
           Mackie (along with book signing)

Art History Presentations
February 2 Laura Wylie (UBCO Art History Student) discussed Art History connections
             with reference to three works selected from the current exhibition.
April 18      Printmaking history and techniques, Briar Craig, UBCO Fine Arts professor.
June 15       Art History's Masters meets TRACES by Peter Green and Paula.
August 17     Landscape and the Forces of Nature by Peter Green
August 24     Dutch Masters by Peter Green
November 3 Behind the Lens: Understanding Photography, by Hanss Lujan
November 24 A Guide to Canadian Art by Hanss Lujan
December 8 Artpop: Art History in Modern Contemporary Pop Culture by Hanss Lujan

Special Events
April 25     Annual General Meeting

August 3      Family Day at the Gallery
                    An afternoon of artmaking activities on the lawn and deck of the Art
                    House.
October 16    Trivia Night
                     An evening of testing your art knowledge. This evening was so well
                     received we will make it a quarterly event.
November 30          Deck the Walls fundraiser
December 15          Gift of Art – 50 bags of art supplies were donated by Gallery Board
                     members and given to schools, Boys and girls club, seniors and others
                     within Lake Country.

 Collaborations
There have been a number of projects and opportunities that have involved the Gallery working
together with other community groups.

1. Lake Country Museum: We sell their book, promote each others events, and are currently
working on their Oral Histories of Lake Country Artists project. We also participated in the Lake
Country Museum Open House Day.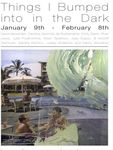 2. Chamber of Commerce: on ArtsVest meeting

3. ArtWalk

4. Public Art Advisory Commission on the "Town Wall" project.

5. Association for Artist Creative Alliance: jointly planned and offered an event for Cultural Days.

6. Life After Laundry Ladies Club: worked with them to produce the "Power of Three" film
premiere evening.

7. Arts Council of the Central Okanagan "60 Artists in 60 Spaces" project – the Gallery hosted
artwork

8. Fresh Outlook Foundation: the Gallery planned and presented an collaborative mural making
session at the Salmon Festival at Ecco Centre.

9. "Firestorm" film premiere, we collaborated on the promotion of this film that also marked the
10th anniversary of the Okanagan Mountain Fire.

10. Lake Country Coffee House
We work regularly with the Coffee House in mutually beneficial ways.

Community Uses of the Gallery or the Art House

5 sessions of Inspired Word Cafe events in the Gallery exclusively (poetry readings, music etc..)

A Shoemaker party

An Artwalk dinner

A leaving celebration of a former Summer Student.

 The Future
Everyone involved with the Gallery is looking forward to 2014 with excitement and anticipation
because the creative ideas continue to flow. The following list indicates some of our key goals
for the future.

 Construction - Expansion
As the Gift Shop is in need of more space, we hope to renovate the 'back room' in the Gallery for
this purpose. Planning and estimates suggest this can be done for about $20,000. We have
applied for provincial grant through the BC Creative Spaces Program, we will know the outcome
in April.
 Financial
Our goal is to obtain more grant money from various sources, including the federal Canada
Council of the Arts, in order to support the general operation of the Gallery by increasing the
hours of our Gallery Manager and Curator. These two people do high quality work. It is as a
result of both their competence and their willingness to work beyond the hours that they are
paid for, that the Gallery has been successful.

Additional funding will also enable the Gallery to pay more artists CARFAC fees, produce more
catalogues, and respond more to requests and suggestions.

 Artist in Residence Program
As mentioned, we hope to implement the Artist in Residence Program.

 Use of Outdoor Spaces for Special Programming
The deck and yard of The Art House provide unique outdoor spaces that could be used for
special events. We are exploring these opportunities.

 Off-Site Programming
We are exploring some ways to take art activities into parts of the community, such as painting
sessions under the trees, having exhibitions in unique spaces, organizing an Artist Open Studio
Program, offering a bus Gallery Tour, and other possible ways to serve our citizens.

 Exhibitions
There will be nine new exhibitions this coming year, each offering a unique approach to art. One
specific exhibition will be the result of an Intergenerational Project in which young people will
work together with seniors to create artworks. The specific list of upcoming exhibitions is found
in the attached Appendix B.

 A Purpose Built Art Gallery
There is no question that all the programming and exhibitions offered by the Gallery have
greatly expanded the culture within Lake Country. It is also the case that the Gallery has brought
many people from other communities into our municipality. We know that a future Art Gallery,
perhaps within a Civic/Culture Centre, perhaps within the Town Centre, would sustain this
cultural gem and ensure its community contributions for the future.

 Conclusion
Lake Country Art Gallery had a very successful 2013. There were well over 8,000 people who
attended the exhibition, and the number would go much higher when all the attendees of the
workshops and other special events are included in the total count. It is clear that the Gallery is
providing many opportunities for Lake Country's citizens. We were awarded the 'Creativity in
Business' Award from the Lake Country Chamber of Commerce in October 2013

We appreciate the financial support from the District of Lake Country, and hope we can continue
to get that support so the Gallery can continue to serve Lake Country.
Appendix A           - Financial Statement for 2014

NOTE: This is not a finalized or reviewed financial statement. Our treasurer is still
working on creating the final 2013 financial statement. However, this preliminary
statement provides a general picture of the Gallery's finances.

                                                Revenue                    Expense
Municipal:
       DLC           Lease of Gallery           25,000
       DLC           Lease of The Art House     14,000
Grants:
       Central Okanagan Foundation              10,000
       Summer Student                            4,582
       Grant BC Gaming                          20,000 (designated for 2014 exhibitions)
       Lake Country Rotary                       1,500
Donations
       ArtWalk                                  10,000
       Other                                     2,567
Membership                                       2,829
Fundraising
       Deck the Walls                            1,946
       Under 100                                 2,617
Commission
       Art Sales                                 1,357
       Gift Shop, Bookshelf                        345
Space Rental                                     2,450
Workshop Fees and rental                         2,451
Catalogue Sales                                   304

Facilities
        Gallery lease                                                      15,600
        The Art House lease                                                16,050
        The Art House utilities                                              547
        Repair and Maintenance, Gallery                                      806
        Repair and Maintenance Art House                                     583
Personnel:
        Gallery Manager                                                    19,200
        Curator                                                            16,300
        Summer Student                                                      6,043
        Employee EI, CPP, WCB                                                 428
        Honoraria                                                             940
CARFAC Fees (Canadian Artists Representation)                               3,665
Exhibition Expenses                                                         2,066
Workshop Experiences                                   355
Calendars                                              216
Promotions, Advertising                                217
Communications
        Telephone and Internet Gallery                 695
        Telephone and Internet Art House               288
Operations
        Office Supplies                                839
        Bank charges                                   151
        Courier, postage                               100
        Credit Card Charges                          1,680
Office Furniture and Equipment                       1,401
Insurance                                            1,855
Membership and Dues                                    159
Business Fees and Licenses                             200
Accounting and Legal                                    75
Miscellaneous Expenses                                 702

Totals                                     101,948   88,161
Appendix B              Exhibition Schedule for 2014

Title: Gone / Crossfades (working titles)
Dates: January 8th - February 14th, 2014
Artists: Jane Everett, Anne Simpson (poet) and Pippa Dean-Veerman

Title: Members' Exhibition
Dates: February 19th - March 21st, 2014
Artists: members of the Lake Country Art Gallery

Title: Sotto Voce (working title)
Dates: March 26th - May 2nd, 2014
Artists: Wanda Lock, Carin Covin and Destanne Norris

Title: Art Through the Ages - An Intergenerational Art Exhibition
Dates: May 7th - June 6th 2013
Artists: TBD

Title: Portraiture - inspired by the Rucker Archive
Dates: June 11th - July 18th, 2014
Artists: Nadine Bradshaw, Jeda Connor, Stephen Lee Scott

Title: In a Different Light - Landscape in Art
Dates: July 23rd - August 29th, 2014
Artists: Rick Cepella & Stephen Fisher

Title: Artwalk Theme Gallery
Dates: Sept 6th - Oct 3rd, 2014
Artists: TBD

Title: Remaking the world (abstraction inspired by the world around us) (working title)
Dates: October 8th - November 14th, 2013
Artists: Stephanie Jonsson, Jill Ehlert and John van der Woude

Title: Under 100 Exhibition
Dates: November 19 – December 21, 2014

           Upcoming Workshops for January and February 2014

WEDNESDAYS:            Oil Painting with Gillian Rau - Returns on 8th January
TWO WEEKENDS:          'Smart Art' with Katharine Almas - from January 18th
TUESDAYS:*             'Fun with Acrylics' with Marlene McPherson - from January 21st
                       * Choose from classes for Adults or Children
TUESDAYS:              'Drawing for Fun' with with Marlene McPherson - from January 21st
THURSDAYS:             'Exploring Your Favorite Art Medium' with Marlene McPherson
                       – from January 29th
SATURDAY               "Painting Treescapes' with Debby Merkel February 22nd