Momentum Spring
If your browser does not support JavaScript, please read the page content below:
Momentum Spring
FullSpeed Ahead SHERRY POLLEX AND NASCAR'S MARTIN TRUEX, JR. ARE TRANSFORMING CANCER CARE momentum Spring 2019 A P U B L I C A T I O N O F A T R I U M H E A L T H F O U N D A T I O N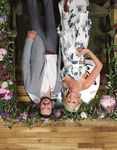 momentum "Momentum is a powerful word, one that signifies the growth and continual progress we strive for within our health system."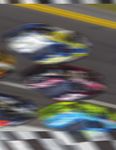 Dear Friends, We are well into 2019 and maintaining a rapid pace as together, we continue to advance our mission of inspiring transformational giving to Atrium Health. As I think of our team at the Foundation, and our many generous supporters, I'm reminded of what is referred to in the racing/NASCAR world as "the draft" (also known as the pack).
These terms are used to describe a large group of cars running together, enabling the entire group of cars to move faster than they might otherwise be able to, individually. Together, we are the draft, and we are moving quickly to transform the healthcare landscape in our community. Thanks to your generosity, we are building world-class programs, improving access to care, broadening our education programs, funding medical research and innovations and so much more.
In this issue of Momentum, I hope you'll enjoy learning more about the impact of philanthropy across Atrium Health – from corporate partners to legacy donors, to those who give quietly and those who inspire and encourage others to give. You'll get a closer look at our planned giving program, as well as a snapshot of some of our NASCAR partners, who continue to amaze us with their loyal commitment to the communities we serve. Our foot is on the accelerator – so let's continue to get caught up in the Momentum!
With gratitude, Armando L. Chardiet President Action Sports Photography / Shutterstock.com
WWW.KEEPPOUNDING5K.ORG PRESENTED BY BENEFITING ADULT AND PEDIATRIC CANCER RESEARCH AND PATIENT PROGRAMS AT LEVINE CANCER INSTITUTE AND LEVINE CHILDREN'S HOSPITAL. ON SATURDAY, JUNE 1, RUN FOR THE ONES YOU LOVE. S UPPO RTI N G: 5K STADIUM RUN
contents S P R I N G 2 0 1 9 5 18 27 Momentum is a publication produced by Atrium Health Foundation. For more information, please call 704-355-4048. © Copyright 2019 by Atrium Health Foundation To opt out of future communications from Atrium Health Foundation, please email ahfoptout@atriumhealthfoundation.org, telephone 704-355-4048, or write to: Atrium Health Foundation @ 208 East Boulevard, Charlotte, NC 28203.
ON THE COVER 2 Improving Lives Together Cover photo: (L-R) NASCAR's Martin Truex, Jr. and Sherry Pollex INNOVATORS 12 Morris-Jenkins 18 Dilworth South End Rotary 12 15 25 A DOSE OF HOPE 5 "Chai Hopes" 11 Betty Dillingham 24 Jason Walton PHILANTHROPY IN ACTION 6 Kohl's 7 Cougars 4 a Cure 7 DP World Americas 13 Secret Santa Radiothon 14 Jeremy B. Blevins Oral Cancer Fund 22 Lauren Marie Kimsey Synovial Sarcoma Fund 22 Cupid's Cup 5K 26 Dance Marathons ON THE SCENE 8 Isabella Santos Foundation 25 Charlotte Ballet's Dancing with the Stars UPWARD 20 CMN Champion Hannah COMMUNITY IMPACT 10 Community Town Hall 10 Grants GAME CHANGERS 16 ONE Charlotte Health Alliance 19 Jeans, Genes and Geniuses 23 Charlotte Knights SAVE THE DATE 15 Carolinas 4 A Cure Walk Miles Against Melanoma – NC The HEARTest Yard + Showmars 5K Catwalk for a Cause Speak Pink Levine JCC Kids' Triathlon Thank you for supporting Levine Children's Hospital!
20
Martin Truex Jr. and his longtime partner, Sherry Pollex, don't slow down – and they don't give up. Since 2007, Sherry and the popular 2017 NASCAR Monster Energy Cup Series champion and newest member of the No. 19 Joe Gibbs Racing team have dedicated their efforts "off the track" to support cancer initiatives specific to ovarian and childhood cancers. Passionate about creating awareness for a disease that has personally impacted their lives (Sherry was diagnosed with ovarian cancer in 2014) – the couple recently made a $750,000 transformational gift to Atrium Health through the Martin Truex Jr.
Foundation. Funds will be used to support integrative medicine initiatives at Levine Cancer Institute and pediatric cancer programs at Levine Children's. IMPROVINGLIVES Together MARTIN TRUEX JR. AND SHERRY POLLEX ARE REVVING UP CANCER SERVICES IN THE CAROLINAS 2 M O M E N T U M • S P R I N G 2 0 1 9 | AT R I U M H E A LT H F O U N D AT I O N Action Sports Photography / Shutterstock.com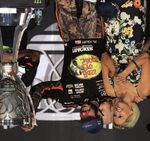 "We have created some amazing initiatives for women and children battling ovarian and pediatric cancer. I'm so proud of everything the Martin Truex Jr. Foundation and SherryStrong have been able to provide for this community," said Sherry."Since my own cancer diagnosis, it's been so important for me to teach others battling this disease how integrative medicine complements traditional cancer therapies. I want patients to know how useful integrative practices like yoga, acupuncture, oncology massage, and good nutrition can help support their bodies during cancer as well as helping to make their life better after diagnosis." Thanks to Martin and Sherry's gift, integrative medicine will now be introduced at Levine Children's Hospital under the direction of Dr.
Jen Pope, Director of Supportive Medicine and Cancer and Blood Disorders."It's so exciting to offer new therapies like Reiki and massage therapy, which will help ease the pain and anxiety associated with cancer," said Dr. Pope.
Continued on pg. 4 Together – we have the power to improve lives, inspire smiles, and realize dreams.We will Never Give Up. -MARTIN TRUEX JR. FOUNDATION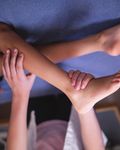 NASCAR Winners Ci NASCAR Winners Ci Felix Sabates Longtime Atrium Health Foundation board member & community champion, Felix was an early supporter of the Dare to Dream capital campaign for Levine Children's and continues as an annual supporter of Giving Tuesday benefiting the hospital. Linda and Rick Hendrick (Hendrick Motorsports) Longtime champions of Levine Children's, Rick Hendrick and his family supported the Dare to Dream Campaign for Levine Children's and were instrumental in forming the Partnership for Pediatric Hearts.
The 6th Floor, referred to as the "heart and soul" of Levine Children's as it houses the region's only pediatric cardiovascular intensive care unit, is named in honor of their son, the late Ricky Hendrick. Aric Almirola Driver of the No. 10 Smithfield Ford Fusion in the Monster Energy NASCAR Cup Series – Aric supports Levine Children's through the Almirola Family Fund, established after he and his wife, Janice, spent time at the hospital with their newborn daughter. The fund provides "comfort kits" for children and families admitted to the hospital. Speedway Children's Charities and Charlotte Motor Speedway From supporting the capital campaign to artwork, to the Dale Earnhardt, Jr.
concussion research fund, Speedway Children's Charities and the Speedway ha demonstrated great loyalty to Levine Children's through their charitable giving. Joey Logano The 2018 NASCAR Monster Energy Cup Series Champion recently funded play therapy equipment for the rehabilitation pavilion at Levine Children's.
JD Gibbs The late J.D. Gibbs, who served as a founding member of the Levine Children's Board of Ambassadors, is also remembered for tirelessly supporting his son Taylor while he underwent treatment for leukemia at Levine Children's. His family hosted Taylor's Finish Line Festival in 2010 to celebrate Taylor's remission and raised funds for pediatric cancer research. AT R I U M H E A LT H F O U N D AT I O N | S P R I N G 2 0 1 9 • M O M E N T U M 3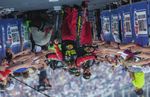 ircle FOR ATRIUM HEALTH ircle FOR ATRIUM HEALTH ave NASCAR Foundation In the race to support sick and injured children, the NASCAR Foundation consistently steps forward to help hospitals like Levine Children's.
Tony Stewart Host of the Prelude to the Dream race at Eldora Speedway, the now- retired Tony Stewart designated Levine Children's Hospital as a beneficiary in 2010 and 2011, raising significant funds and awareness for the hospital. Robert Yates The late NASACAR Hall of Famer Robert Yates, along with his wife, provided generous gifts to pediatric cancer research at Levine Children's through Robert Yates Racing & The Yates Family. Jeff Gordon 2019 NASCAR Hall of Fame inductee and passionate philanthropist, Jeff has been a longtime supporter of pediatric cancer programs in the region. He is benefactor of Levine Children's Jeff Gordon Children's Center at Atrium Health and in 2017 endowed a chair in pediatric cancer and blood disorders at Levine Children's through the Jeff Gordon Children's Foundation.
Kyle Busch & Jimmie Johnson Both fans of supporting local children's hospitals, Jimmie and Kyle represented Team Levine during Tony Stewart's Prelude to the Dream. Johnson is also a member of the Dreamcatcher Society supporting Levine Children's. Dale Earnhardt, Jr.
Retired Hendrick driver Dale Earnhardt Jr. established a fund to provide concussion research through Levine Children's, supported a virtual gaming system at the hospital, and teamed up with the Carolina Panthers' Greg Olsen for the Levine Children's fundraiser, Weekend with the 88s. Action Sports Photography / Shutterstock.com
4 M O M E N T U M • S P R I N G 2 0 1 9 | AT R I U M H E A LT H F O U N D AT I O N The gift will also provide adult patients at Levine Cancer Institute's Pineville, University, and Northeast locations with access to the region's most innovative and impactful supportive oncology services, such as healing touch therapy, oncology massage therapy, acupuncture, and other supportive services.
"We are dedicated to providing world-class programs and services in locations closest to where patients live and work," said Dr. Chasse Bailey- Dorton, Levine Cancer Institute's Chief, Section of Integrative Oncology. "With Martin and Sherry as our advocates, we are achieving this vision." Together, Sherry and Martin have had a hand in supporting cancer patients and their families served at Atrium Health since 2011, when they established the Martin Truex Jr. Foundation Pediatric Special Needs Fund. Since that time, their gifts have expanded to include the Seacrest Studios at Levine Children's, the Hemby Hematology/Oncology Center, and Levine Cancer Institute's Supportive Oncology program.
Collectively, their commitments have exceeded $1.3 million.
"We are fortunate to be in the position to give back," said Martin,"and we are humbled by the support we receive from this community and fans from across the country. These are the things in life that really matter to us and it's amazing that we've been able to raise enough money to make an impact this big. We're extremely grateful." Sherry and Martin have expanded the mission of the Martin Truex Jr. Foundation through their SherryStrong platform and continue to fundraise through events such as exercise "Spin-Alongs " Go-Kart races, and fashion shows – all to support ovarian cancer research, integrative oncology, and pediatric cancer initiatives.
Levine Cancer Institute models itself on a community-based approach to cancer care, ensuring that facilities have programs, such as Integrative Oncology, in place to support cancer care in locations closest to where patients live and work.The support of SherryStrong and the Martin Truex Jr. Foundation are allowing the Institute to achieve this vision. IMPROVING LIVES Continued from pg. 2 LEADERS IN INTEGRATIVE ONCOLOGY Chasse Bailey-Dorton, MD Levine Cancer Institute Jennifer Pope, MD Levine Children's Hospital
AT R I U M H E A LT H F O U N D AT I O N | S P R I N G 2 0 1 9 • M O M E N T U M 5 FOR LEVINE CHILDREN'S HOSPITAL International group knits its way into hearts of young patients, families Since 2007, Lynn Edelstein and her group of knitters have dedicated countless hours to hand-knitting over 11,300 blankets for patients at Levine Children's Hospital.
A team of more than 450 individuals from three countries have poured their talents, love and care into crafting beautiful blankets for Levine Children's. From Canada to Russia, and from Florida to Kentucky, from a hospital nurse to an art major – their backgrounds are vast. The blankets, which are knitted with soft, colorful yarn, are used to comfort babies or to drape over cribs to provide a cozy space for naps. Other patients in the hospital also love to grab a blanket to snuggle up with and feel a little more at home in their rooms. Each blanket features exquisite designs, showcasing the talent and uniqueness of the artist and knitter who created it.
The group of knitters – comprised mostly of members of the Levine Jewish Community Center in Charlotte – call themselves "Chai Hopes," in reference to the Hebrew word "chai" which means "life." By knitting blankets for patients at Levine Children's Hospital, the group aims to lift the spirits of patients and their families by adding a unique touch of comfort to the hospital environment. In January, Mrs. Edelstein was awarded a plaque at Levine Children's Hospital to commemorate her group's years of dedication to the patients. 1. (L-R) Judy Marco and Lynn Edelstein stand behind a pile of dozens of hand- knitted blankets before donating them to Levine Children's Hospital.
Judy and Lynn are part of the group Chai Hopes, which knits blankets for use in the Neonatal Intensive Care Nurseries and other areas within the hospital. 2. On Friday, January 18, a group of close friends and family gathered on the third floor of Levine Children's Hospital for a surprise celebration of Lynn and her Chai Hopes group.
3. Originally from Russia, Nora has knitted 328 blankets to donate to LCH. 1 3 2 "Chai" Hopes Since 2007, over 11,300 blankets were knitted by 450 individuals from three countries. CHAI HOPES AT R I U M H E A LT H F O U N D AT I O N | S P R I N G 2 0 1 9 • M O M E N T U M 5
AtAtrium Health, our mission is to improve health, elevate hope and advance healing — for all. The pursuit of providing world- class health care for all sometimes requires taking our services outside of the hospital's walls and into the community – especially to communities where healthcare services are not easily accessible.
In 2018, in partnership with Kohl's Department Store, Atrium Health launched Atrium Health Community Cares, Powered by Kohl's. This regional health initiative extends our reach and services within Mecklenburg, Anson, Cabarrus, Gaston, York and Union counties, with a core focus on fragile communities in these areas. Last year, Atrium Health Community Cares, Powered by Kohl's conducted over 600 well-child visits and over 900 mental health screenings in these communities. Well-child visits and mental health screenings are critical health touchpoints that allow patients to stay informed and involved in their healthcare and help providers to meet the evolving needs of patients.
For those living in rural communities, accessing this care presents unique challenges. Atrium Health Community Cares, Powered by Kohl's helps bridge the gap between rural patients and care providers so that everyone,regardless of where they are, can access the best care for their families.
1 2 1.An Atrium Health teammate sets up for"Cooking Camp," part of a YMCA summer program to help promote healthy eating habits. Cooking Camp is just one of the ways that Atrium Health Community Cares, Powered by Kohl's helps rural communities stay active and healthy. 2. Kohl's teammates join the ranks of Atrium Health's growing outreach program – Atrium Health Community Cares – serving rural communities across our region. 6 M O M E N T U M • S P R I N G 2 0 1 9 | AT R I U M H E A LT H F O U N D AT I O N Hitting the Road for Health KOHL'S, ATRIUM HEALTH EXTEND CARE INTO COMMUNITY
AT R I U M H E A LT H F O U N D AT I O N | S P R I N G 2 0 1 9 • M O M E N T U M 7 On January 18, Charlotte Catholic High School students raised more than $41,000 as part of the school's annual Cougars 4 a Cure event.
For the past six years, students have sold t-shirts and solicited donations at a school basketball game. Founded by Matthew Salvino in 2013 after his mother was diagnosed with bladder cancer, his younger siblings Mitchell and Morgan – senior and freshman students at Charlotte Catholic High School, respectively – have taken the helm to lead the annual event to even greater success and impact, achieving a new fundraising record in 2019. As in years past, funds raised for the event will fund ground-breaking bladder cancer research at Levine Cancer Institute.
Pictured (L-R): Scott Kerr (SVP,Atrium Health Foundation), Dr. Ed Kim (Director of Solid Tumors Program, Levine Cancer Institute), Coach Andre Speech (CCHS JV and Varsity Basketball) siblings Mitchell and Morgan Salvino (C4C organizers, Charlotte Catholic High School), Dr. Peter Clark (Chair, Department of Urology, Levine Cancer Institute), and Armando Chardiet (President,Atrium Health Foundation). COUGARS ARE BACK ON THE "PROWL" FOR A CURE TO END BLADDER CANCER GLOBAL SUPPORT FOR LOCAL CANCER CARE A leading enabler of global trade, DP World Americas continued its support of Levine Children's Hospital in 2018 with a generous $30,000 donation in support of the new pediatric cancer lab scheduled to open in Spring 2019 at Levine Cancer Institute.The lab will be the only one in the region dedicated solely to advancing translational research and scientific breakthroughs in the fight against pediatric cancer.
(Center) Stacy Nicholson, MD, President of Levine Children's with DP World Americas'Tiemen Meester (L) and Steve Ware (R).