NEW HOPE-SOLEBURY HIGH SCHOOL - COURSE SELECTION GUIDE - New Hope-Solebury ...
Page content transcription
If your browser does not render page correctly, please read the page content below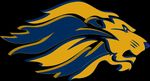 NEW HOPE-SOLEBURY
                        HIGH SCHOOL

                 COURSE SELECTION GUIDE
                        2021-2022

                 New Hope – Solebury School District Mission Statement

The New Hope-Solebury School District takes pride in its commitment to excellence. We strive
to inspire and empower our students to become passionate, confident, life-long learners, with
    the skills and strength of character to contribute to a diverse and ever-changing world.
Message from High School Administration

This course selection guide contains valuable information to assist you in planning your course of study for next school year. It
includes a list of available courses, course descriptions, subject area pathways (suggested sequences for required courses), and
graduation requirements. As you read through the course selection guide, remember that making informed decisions and accepting
responsibility for those decisions is a critical component of the learning process.

It is important to understand and plan a course of study which considers your interests, abilities and goals. While you may not yet
know your future plans, it is important to choose courses that are challenging within your level of academic ability. As you select
courses, please pay close attention to any special requirements or prerequisites to ensure that you are eligible for that class.

Also, please understand that decisions you make during the course selection process are critical to our planning for the upcoming
school year. The scheduling of classes, the purchase of supplies, textbooks and equipment, and the assignment of teachers is based on
the information you give us during this process. It is impossible to construct a master schedule that meets every student's course
requests. We work diligently to meet the maximum percentage of requests feasible; however, it is not possible to satisfy every
student's preferences. Our focus is to first meet the core academic requirements of students and to then turn our attention to elective
choices. If it is impossible to schedule all course requests, the alternate course selections you make will be utilized.

Once you declare your course preferences, and you have submitted your final requests through the course verification process,
changes in course requests will only be honored for the following four reasons:

                                    (1) failure to meet the required prerequisite
                                    (2) a level change that has been recommended by the teacher
                                    (3) a change as guided by the student's IEP or 504 Plan
                                    (4) a request to add a class in place of a study hall.

New Hope-Solebury High School is committed to helping you along the way to achieve your goals. The teachers, counselors and
administrators are available to answer any questions you may have and guide you through the course selection process. Please work
closely with your parent or guardian, teachers, and school counselor as you make informed and thoughtful decisions in regard to your
academic program. All of these individuals will help you to choose courses that are suited to your needs, interests and post-secondary
goals.

I strongly encourage you to be thoughtful and to choose your courses with deliberate care.

Enthusiastically,

Mr. Stephen Seier
Principal

                                                                                                                                      1
NEW HOPE-SOLEBURY HIGH SCHOOL                                                                                         2021-2022
182 West Bridge Street, New Hope, PA 18938                                                                         CEEB: 392-950
Phone: 215-862-2028       Fax: 215-862-3198

                                               NEW HOPE ADMINISTRATION
                                                Dr. Charles Lentz, Superintendent
                                Dr. Charles M. Malone, Dir. of Elementary & Secondary Education
                                        Ms. Alyssa Marton, Director of Special Education
                                                  Mr. Stephen Seier, Principal
                                             Mr. Erik Pedersen, Assistant Principal

                                   GUIDANCE COUNSELORS/SOCIAL WORKER
                                   Ms. Hebat El-Turky --- A through K --- 215-862-8171, x3179
                                   Mrs. Sarah Reeder --- L through Z --- 215-862-8171, x3178
                                  Mr. Douglas Olszewski, Social Worker --- 215-862-2028, x3112
                                                Mrs. Meg Park --- 215-862-8171

New Hope-Solebury High School is a four-year public high school enrolling approximately 500 students annually in grades 9 through
12. The district draws students from Solebury Township and the Borough of New Hope, located in historic Bucks County. The
combined population of these two communities is approximately 10,000 persons. The high school environment is marked by strong
interpersonal relationships at every level.

New Hope-Solebury High School has also been named a 2014 National Blue Ribbon School. This award affirms the hard work of
students, educators, families, and communities in creating safe and welcoming schools where students master challenging content.

        GENERAL INFORMATION (2020-2021)                                                  POST-SECONDARY PLAN
          Grades:             9-12                                                       For the class of 2020 approximately 95%
          Enrollment:         502                                                        enrolled in a 4-year college, 3% enrolled
          Graduating Class:   142                                                        in a 2-year college, 2% took a gap year.
          Faculty:            43
          Type of School:     Public

                                              GRADUATION REQUIREMENTS:

                                New Hope-Solebury requires twenty-eight (28.00) earned credits for
                                graduation distributed as follows:

                                4 credits of English
                                4 credits of Social Studies
                                4 credits of Math
                                4 credits of Science **
                                2 credits of Health/PE (1 of each)
                                .5 credit of APEX
                                9.5 credits of Electives (includes C&CP for 2023 graduates & beyond)

                                 **Science Courses with a lab will receive 1.5 credits
                                                                                                                                     2
TABLE OF CONTENTS

GENERAL INFORMATION
Principal's Message                                  1
School Profile                                       2
Curriculum                                           4
General Course Credit                                4
Promotion Requirements                               4
Graduation Requirements                              4
Parental Request for Course Override                 5
Critical Course Selection Change Procedure           5
Course Withdrawal Procedure                          5
Senior APEX Project                                  6
Course Selection for College Admission               6
Future Planning Process & Charts                     6
Subject Area Pathways                                7
Proposed Four Year Planner                           8
Course Placement & Programs                          9
Gifted & Talented                                   10
Learning Support Program                            10
Independent Study                                   10
Alternate Course Offerings                          10

GRADING SYSTEM
General Process                                     11
Honor Roll                                          11
GPA (Grade Point Average)                           11
Weighted Grades                                     12
Summer School Guidelines                            12
Summer Assignments                                  12
Guidance Support for Students                       13
NCAA Eligibility                                    14

DEPARTMENT COURSES
Business Education                                  15
English                                             18
Fine Arts                                           24
Gifted Education                                    30
Health & Physical Education                         31
Information Technology                              33
Mathematics                                         35
Science                                             39
Social Studies                                      44
Technology Education                                49
World Language                                      52
Alternate Offerings                                 55
Middle Bucks Institute of Technology                56

                                                         3
CURRICULUM

The academic program is comprehensive and offers advanced courses in many subject areas. Students take eight 41-minute class
periods each day. Honors and AP courses are weighted.

Honors Program:

The honors program consists of courses in English, Mathematics, and Science for students meeting eligibility criteria. These criteria
include a final grade of 92 in a non-honors course or an 83 in an honors course. All honors courses require the development and
consistent application of critical thinking skills.

Advanced Placement Program:

Advanced placement courses are offered in Biology, Calculus AB, Chemistry, Computer Science, English Language & Composition,
Economics, English Literature, Environmental Science, European History, French, Music Theory, Physics, Statistics, Studio Art, U.S.
History, and U.S. Government & Politics
                                                   GENERAL COURSE CREDIT

Each course at New Hope-Solebury has an assigned credit value depending on the following criteria:

  ●   Full Year - meets daily for the year and is valued at one credit (1.00)
  ●   Full Year/Alternate Day – meets every other day for the year and is valued at one-half credit (.50)
  ●   Semester/Half Year - meets daily for one semester and is valued at one-half credit (.50)
  ●   Science w/Lab – meets daily & twice every other day for the year and is valued at one-and-one-half credits (1.50)
  ●   Dropped Course – zero credit will be awarded
  ●   MBIT - Meets for four class periods daily for the year and is valued at four credits (4.00)

Eight credits is the maximum credit load a student may schedule per year. Students in grades 9-11 are expected to carry a full schedule,
consisting of a minimum of seven credits. Seniors are permitted to carry a course load of six to eight credits. Grade level placement is
determined each year on the basis of earned credit.

                                                PROMOTION REQUIREMENTS

                  Promotion from 9th to 10th Grade:  Seven (7.00) earned credits
                  Promotion from 10th to 11th Grade: Fourteen (14.00) earned credits
                  Promotion from 11th to 12th Grade: Twenty-one (21.00) earned credits

                                               GRADUATION REQUIREMENTS

New Hope-Solebury requires twenty-eight (28.00) earned credits for graduation. Credits must be distributed in accordance with the
following:

                                             English (1.0 in each grade)                      4.00 credits
                                             Social Studies                                   4.00 credits
                                             Math                                             4.00 credits
                                             Science**                                        4.00 credits
                                             Health/PE (1.0 of each)                          2.00 credits
                                             APEX                                             0.50 credit
                                             Electives                                        9.50 credits
                                             TOTAL                                           28.00 credits
                                             **Science courses with a lab will receive 1.5 credits

Students must earn a "proficient" or "advanced" score on the KEYSTONE Biology, Literature, and Algebra assessment in order to
graduate.
                                                                                                                                        4
PARENTAL REQUEST FOR COURSE OVERRIDE

When making recommendations for placements, teachers utilize standardized test scores, past grades, and performance in their current
class. Every effort is made to make a thoughtful and appropriate recommendation. As a parent if you have a question about a teacher's
recommendation and/or wish to waive the recommendation made for your son or daughter, you should complete the following steps:

    1.   Contact the teacher to discuss their recommendation.
    2.   Contact the guidance counselor to discuss the recommendation.

If you wish to waive the recommendation, you should ask the guidance counselor for the Parent/Guardian Request for Course Override
Form, complete the form and return it to the guidance counselor. The principal will review the request and may schedule a meeting if
necessary before making any determination of approval of the waiver. If not satisfied with the decision of the principal, a parent/guardian
may request an appeal with the Director of Elementary & Secondary Education. If the waiver is granted, please note that the course
level will not be changed back during the course of the year and students are responsible for the completion of the course.

                                   CRITICAL COURSE SELECTION CHANGE PROCEDURE

Please note that every effort will be made to accommodate course requests. Due to the constraints of the master schedule, there may be
occasions when not every primary request can be scheduled. As a result, all students must choose alternative elective choices.

A schedule containing a combination of your primary and/or alternate course choices is not considered a schedule conflict.

Once your course preferences have been confirmed through the course verification process and the scheduling process has begun,
changes in courses requests will only be made for the following four reasons:
        (1) failure to meet the required prerequisites
        (2) a level change that has been recommended by the teacher
        (3) a change as guided by the student's IEP or 504 Plan
        (4) a request to add a class in place of a study hall.

Please note that requests for any other reason (lunch assignment, study hall placement, incomplete summer assignments, or teacher
preference) do not meet the necessary criteria for a schedule change.

All requests for schedule changes should be made prior to the first student day of the school year.

                                             COURSE WITHDRAWAL PROCEDURE

If a withdrawal from a course occurs after the fifth day of school, the student will receive a grade of "WP" (Withdraw Passing)
or "WF" (Withdraw Failing). The grade will be determined by the student's cumulative average in the class at the time he or she is
withdrawn. The "WP" or "WF" will appear on the student's report card and high school transcript. Exceptions to this practice will be
considered for newly registered students and those eligible for special education. All such exceptions are subject to the approval of the
principal.

                                                                                                                                         5
SENIOR APEX PROJECT

The New Hope-Solebury School District Senior APEX Project is a student-directed, challenging project to be completed by every senior.
The Senior APEX Project, based on an interest identified by the student, is shaped by an essential question about the student's chosen
interest. The essential question is a broad, open-ended question (unable to be answered with a simple "yes" or "no") that drives any
large research project. After that question is created, the project entails researching and answering that question and then telling us what
you learned about the topic of your question

Seniors will earn .50 of a credit for the Senior APEX Project during the second semester of the senior year. They will earn a grade of
"P" or "F" for each of the following: third quarter, fourth quarter, and final. All assignments and forms have deadlines prior to the
experiential phase. These assignments and forms must be completed before they are released for the experiential phase. They must
make a satisfactory final presentation to pass the project and graduate. The successful completion of a Senior APEX Project is a
graduation requirement. Rubrics in the handbook clarify specific requirements and guide their learning. Further information may be
found at:

                                                      SENIOR APEX PROJECT

                                       COURSE SELECTION FOR COLLEGE ADMISSION

Colleges expect students to take full advantage of the curriculum offered at their high school. Therefore, students are strongly advised
to take the most challenging courses as appropriate to their academic background, future goals, and personal interests.

Highly selective colleges will expect to see high achievement in Honors and Advanced Placement courses. Students applying to
selective colleges are strongly encouraged to take at least three laboratory sciences and a minimum of three years of the same world
language. Many of the more select colleges and universities will expect four years of a world language.

Programs such as engineering, science, mathematics, and architecture will expect four or more years in mathematics and science. Future
arts majors are strongly encouraged to take as many arts classes as possible and to work diligently in preparing a portfolio. The same is
true for future music or theater majors since an audition is critical for college admissions.

                                            FUTURE PLANNING PROCESS & CHARTS

The "Subject Area Pathway Chart" and "Four-Year Planner Chart" on the following pages provide a recommended course sequence for
New Hope-Solebury students. Any student electing to combine a college-preparatory academic program with a career, technical, or
pre-professional program at Middle Bucks Institute of Technology may complete a modified sequence. The more challenging the course
of studies selected, the more competitive one will be in seeking employment or admission to the college or university of choice.

                                                                                                                                          6
SUBJECT AREA PATHWAYS

The following subject-area pathways are typical for New Hope-Solebury High School students and will be helpful to students in their
four-year program planning

                                                                     ENGLISH
  Grade Level                             Pathway 1                                                       Pathway 2

        9                           Academic English 9                                                Honors English 9

       10                          Academic English 10                                               Honors English 10

       11                 Academic English 11 (or) AP Option                                Honors English 11 (or) AP Option

       12                 Academic English 12 (or) AP Option                                Honors English 12 (or) AP Option
                                 Advanced Placement course offering in English Language and English Literature

                                                                 SOCIAL STUDIES
  Grade Level                             Pathway 1                                                       Pathway 2
        9                   Exploring the Non-Western World                                          Global Extensions

       10                       America: The 20th Century                                              AP US History
                          Contemporary Issues & Democracy in
       11                                                                                    AP U.S. Government & Politics
                          America (or) AP US Gov't & Politics
       12                                  Electives                                                       Electives
     Electives include Advanced Placement offerings in Economics, European History, Psychology, U.S. History, and U.S. Government & Politics

                                                                  MATHEMATICS
  Grade Level                        Pathway 1                             Pathway 2                                    Pathway 3
                                                                   Academic or Honors Algebra
        9                       Academic Algebra I                                                                  Honors Algebra II
                                                                               II
                                                                       Academic or Honors
       10                      Academic Algebra II                                                                 Honors Pre-calculus
                                                                           Geometry
                                                                     Academic or Honors Pre-
       11                      Academic Geometry                                                                     Honors Calculus
                                                                            Calculus
                         Academic Pre-calculus or Math
                                                                           Academic or Honors
       12                 Elective such as Statistics or                                                               AP Calculus
                                                                                Calculus
                               Computer Science
    Students meeting prerequisite requirements may take more than one math class in a given year to allow for enrollment in Advanced Placement
                         courses. Advanced Placement offerings are available in Calculus, Statistics and Computer Science.

                                                                      SCIENCE
  Grade Level                             Pathway 1                                                      Pathway 2

        9                                  Biology                                                    Honors Biology

       10                                 Chemistry                                                  Honors Chemistry

       11                            Academic Physics                                                 Honors Physics

       12                Science Electives including AP Option                           Science Electives including AP Option
            Students meeting prerequisite requirements may take more than one science class in a given year to allow for enrollment in
       Advanced Placement courses. Advanced Placement offerings are available in Biology, Chemistry, Environmental Science and Physics.

                                                                                                                                                 7
PROPOSED FOUR YEAR PLANNER

This worksheet is to assist you in planning your educational program through your four years at New Hope-Solebury High School!

    FRESHMAN                                                                                CREDITS          COMPLETED
     Academic (or) Honors English 9                                                             1.0
     Exploring the Non-Western World (or) Global Extensions                                     1.0
     Academic (or) Honors Biology                                                               1.5
     Academic Algebra 1 (or) Algebra II (or) Honors Algebra II                                  1.0
     World Language (or) Elective                                                               1.0
     Health and Physical Education                                                              0.5
     College & Career Planning/Gifted Seminar                                                   0.5
     Electives                                                                               0.5 – 1.5
                                                                                                 7.0 credit minimum
    SOPHOMORE                                                                               CREDITS          COMPLETED
     Academic (or) Honors English 10                                                            1.0
     America in the 20th Century or AP U.S. History                                             1.0
     Academic (or) Honors Chemistry                                                             1.5
     Academic Algebra II (or) Academic or Honors Geometry (or)
                                                                                                 1.0
     Honors Pre-Calculus
     World Language (or) Elective                                                               1.0
     Health and Physical Education                                                              0.5
     Electives                                                                               1.0 – 2.0
                                                                                                 7.0 credit minimum
    JUNIOR                                                                                  CREDITS          COMPLETED
      Academic (or) Honors English 11 (or) AP Language                                          1.0
     Contemporary Issues (0.5) and Democracy in America (0.5) or
                                                                                                 1.0
     AP U.S. Government & Politics
      Academic (or) Honors Physics (or) Science Elective                                         1.5
      Academic Geometry (or) Academic or Honors Pre-Calculus
                                                                                                 1.0
     (or) Honors Calculus
      World Language (or) Elective                                                              1.0
      Health and Physical Education                                                             0.5
      Electives                                                                              1.0 – 2.0
                                                                                                 7.0 credit minimum
    SENIOR                                                                                  CREDITS          COMPLETED
     Academic (or) Honors English 12 (or) AP Literature                                         1.0
     Social Studies Elective(s)                                                                 1.0
     Science Elective                                                                           1.0
     Math Elective                                                                              1.0
     World Language (or) Elective                                                               1.0
     Health and Physical Education                                                              0.5
     Electives                                                                               1.5 – 2.5
                                                                                                 6.0 credit minimum

Note: Please refer to Graduation Requirements for specific requirements in subject areas and total credit requirements

Please refer to specific courses for credit value and number of class periods per week. There are forty (40) class periods available in a five-day week.
Students are encouraged to take the most challenging curriculum possible in accordance with their strengths and needs. Advanced Placement courses
are encouraged for students seeking admission to select colleges and universities and/or seeking advanced standing at participating institutions.

                                                                                                                                                      8
COURSE PLACEMENT & PROGRAMS

All coursework at New Hope-Solebury High School is designed to advance a student's intellectual skills and conceptual understanding
of important content. Some courses, however, are more rigorous than others as a function of their role in the study of a particular
discipline. All students are encouraged to select a healthy balance of courses, as appropriate to their individual needs.

Academic Courses: Academic courses are organized to stimulate learning in a variety of ways – discussions, review of material, lecture
format, and cooperative groups. Background information and skills are not assumed beyond those introduced through prerequisite
courses. The pacing of academic courses is maintained at a level to prepare students to succeed at a four-year college or university. All
assessments are designed to guide instruction and measure student learning. Students receive an unweighted grade in an Academic
course.

Honors Courses: Honors courses are accelerated versions of academic offerings. These courses are organized to challenge the more
motivated students by means of a faster pace and more complex curriculum. Students should demonstrate an active willingness and
self-directedness to participate in course discussions, activities and production. Background information and skills must be fairly
advanced and candidates for honors courses must meet the criteria for placement outlined in the relevant sections of this guide. The
pacing of honors courses is rigorous. All assessments are designed to guide instruction and measure student learning. Students receive
a weighted grade in an Honors course.

Advanced Placement Courses: Advanced Placement courses are designed for highly motivated students and organized in accordance
with the guidelines published by The College Board. These courses are designed to replicate the work characteristic of an introductory
college course. Advanced Placement courses challenge the student by depth and breadth of curriculum, accelerated pacing, and the
need to be an independent learner. Much work is required of the student outside of the classroom, often beginning with summer
assignments prior to the start of class. Background information and intellectual skills must be strong. The pacing of Advanced
Placement courses is fast.

All students enrolled in Advanced Placement courses are expected to sit for the corresponding Advanced Placement examination. The
cost of the exam is a student/family responsibility. Satisfactory performance on this examination may result in advanced credit or
standing at participating colleges and universities. These decisions are made by the individual college or university based on their
policies and the student's score.

Assessments are intended to prepare the student for the Advanced Placement exam in May. These assessments tend to measure retention
of large amounts of information and the ability to process and synthesize information quickly.

Students receive a weighted grade in an Advanced Placement course.

Although the District has an open enrollment orientation toward Advanced Placement courses, students are encouraged to request these
courses only after careful consideration. AP courses are rigorous and demanding. Students taking AP courses are expected to meet all
course requirements including summer assignments. Once enrolled in an Advanced Placement course, the student must fulfill the
requirements. The school will not change class assignments and/or modify the curriculum to accommodate students having difficulty
with the academic requirements of Advanced Placement classes.

                                                                                                                                       9
Acceleration of Placement: As a general rule the high school does not recommend summer advancement as an alternative to a full year
high school course. A preferred pathway would be for a student to "double up" by taking courses such as geometry or statistics (as long
as the prerequisite courses have been met). Students who choose to take courses over the summer to advance their placement may do
so under the following conditions:

1. Please refer to School Board Policy 217.2, 217.3, and 217.4 for proper district procedures on how to obtain high school,
   private tutor, or college course credit.

2. The prior approval of the principal by May 15.

3. It is recommended that the student must have earned a 90% or higher average for the first three marking periods and
   first two CBA's for the course they are in at the time of the request.

4. The course is from a program that is approved by the principal, or from a certified PA teacher/tutor.
Summer advancement is achieved through the options described in the school board policy. It is strongly recommended that the
student secure the New Hope-Solebury curriculum in the course they are taking before attempting to advance through any course over
the summer. In order for the student to be successful in future courses, it is critical that they advance with the specific curriculum
from our sequence.

                                                      GIFTED AND TALENTED

Students identified as meeting gifted criteria have their needs addressed by means of a Gifted Individual Educational Plan. New Hope-
Solebury High School offers a range of program options for gifted students that are designed to address their particular interests and
needs. Additional information on our gifted curriculum is further detailed in our course descriptions. Students and parents should discuss
the options with their gifted teachers and school counselors.

                                                 LEARNING SUPPORT PROGRAM

The Learning Support Program is designed to meet the needs of students who have been identified and in need of special education
services. This program is designed to support students in their regular education classes, small group instruction and/or adapted
curriculum in one or more subject areas. All students enrolled in the Learning Support program are encouraged to report to the Learning
Support classroom in lieu of study hall. This provides the student with an opportunity to receive assistance in study skills, organizational
skills, time management, and assignment completion.

                                                       INDEPENDENT STUDY

New Hope-Solebury permits students to participate in Independent Study and research projects for credit. Independent Study cannot be
undertaken in lieu of a similar course offered unless there is a scheduling conflict. Students may opt to pursue extended study of a topic.
Students interested in an Independent Study arrangement are to see their guidance counselor for an application and details.
Arrangements must be made in the prior school year. Administrative approval is required.

                                                ALTERNATE CREDIT OFFERINGS

The high school offers alternate credit opportunities for students such as high school enrichment courses at BCCC, dual enrollment
college courses and cyber/online courses. Students interested in alternate credit opportunities are to see their guidance counselor for
additional details.

                                                                                                                                        10
GRADING SYSTEM
Grade reporting is a means of communicating academic progress to students, parents, and outside agencies and institutions of higher
learning. Grades also provide a permanent record of a student's academic achievement.

                                                         GENERAL PROCESS

Grades are issued numerically using a 100-point scale. The school year consists of four marking periods with a grade issued as detailed
below:

  ●   Full Year – 4 marking period grades will each be valued at 22% of the final grade and three CBA grades will each be valued at
      4% of the final grade.
  ●   Semester/Half-Year – If no final exam is given, 2 marking period grades will each be valued at 50% of the final grade. If a final
      exam is given, 2 marking period grades will each be valued at 40% of the final grade with the final valued at 20% of the final
      grade.

A passing grade is 65 or higher. For full year courses, no grade lower than 50 will be recorded for marking periods one, two, or three.
For the fourth marking period, the grade recorded will be the grade earned, regardless of number. For semester courses, no grade lower
than 50 will be recorded for the first of the two marking periods. For the second marking period, the grade recorded will be the grade
earned, regardless of number.

Each marking period will be distinct from each other marking period with an assigned grade reflecting academic achievement for that
period only.

With the prior approval of the principal, a "No Grade" mark will be issued when it is determined that a student cannot or should not be
held accountable for completing course requirements.

The term "Withdraw-Passing" is used in the event a student withdraws from a course, with administrative approval, while earning at a
passing level. A WP will have no impact when calculating a student's GPA.

A "Withdraw Failing" mark will be issued when a student withdraws from a course, with administrative approval, while earning at a
failing level. A WF will be treated the same as a zero when calculating a student's GPA.

                                                             HONOR ROLL

Students qualify for honor roll status at one of the following two levels.

Honors: 3.0 GPA or higher with no grade lower than 83%

High Honors: 4.0 GPA or higher with no grade lower than 93%

All high school courses contribute to the computation of Grade Point Average and determination of honor roll status.
Please note that weighting for Honors and Advanced Placement courses are not used in calculating marking period Grade Point
Average and Honor Roll status.

                                                  GPA (GRADE POINT AVERAGE)

Cumulative grade point average is based on final course grades. Weighted grades for Honors and Advanced Placement courses are
included in the computation of cumulative grade point average.

GPA is calculated by converting each numeric grade on the transcript to a corresponding point value using the "Weighting Scale"
chart and multiplying that number by the credit value of the course. This gives you a quality point number. Do this for each course on
the transcript. Add all of the quality points together and divide by the total number of credits attempted to arrive at a student's GPA.

                                                                                                                                     11
WEIGHTED GRADES

Weighted grades are in place at New Hope-Solebury High School as an incentive for students to take more challenging academic courses
and to recognize the greater demands placed on students by these courses. Grade weights affect the computation of Cumulative Grade
Point Average (GPA) and are a factor in determining class rank. (Class rank is updated each semester, but is not reported on transcripts
unless a parent requests so in writing.) Weights are factored in at the completion of a course.

                                                   Academic Scale        Honors Scale       AP Scale
                                                    (Unweighted)

                                    A    93-100             4                  4.5               5

                                   A-     90-92            3.7                 4.2              4.7

                                   B+     87-89            3.3                 3.8              4.3

                                    B     83-86             3                  3.5               4

                                   B-     80-82            2.7                 3.2              3.7

                                   C+     77-79            2.3                 2.8              3.3

                                    C     73-76             2                  2.5               3

                                   C-     70-72            1.7                 2.2              2.7

                                    D     65-69            1.3                 1.8              2.3

                                    F     0-64              0                  0.5               1

                                                  SUMMER SCHOOL GUIDELINES

If a student earns a failing course grade, the course failures can be made up by completing an approved accredited summer school class,
or by repeating the class in a subsequent year. All summer school arrangements must be approved in advance by the student's counselor
and principal. If not approved in advance, the high school is under no obligation to accept the grade or award credit.

Accredited Summer School: Students may enroll, at their own expense, to take any number of classes that were failed during the school
year. Please gain approval from the guidance counselor or principal before enrolling. Updated brochures are available in May. An
official transcript, noting completion of all classes, is required before credit is awarded.

Acceleration of Placement: Students choosing to accelerate their academic program by taking enrichment summer school courses
require an application and approval beforehand by parents, specified school staff members, and the principal. Please refer to School
Board Policy 217.2, 217.3, and 217.4 for proper district procedures on how to obtain high school, private tutor, or college course credit.

                                                     SUMMER ASSIGNMENTS

Summer assignments are an integral part of the curriculum and required for some core courses. These assignments must be completed
by the first day of school. This work will prepare students for an excellent start to the school year. Failure to complete this work by the
first day of school deadline may result in an academic grade penalty for late work.

                                                                                                                                       12
GUIDANCE SUPPORT FOR STUDENTS

The New Hope-Solebury High School Guidance Department supports students academically, socially and emotionally. School
Counselors collaborate with students, parents, high school staff, administration, and outside community agencies to support our
students. The High School Guidance Department provides direct and indirect student service such as individual, crisis and classroom
services as well as college planning and academic advising.

9th Grade
     • Transitioning to High School- Freshman are involved in the Peer Leadership program in the Fall of 9 th grade to help
        acclimate them to the academic, social and emotional aspects of High School.
     • Introduction to Career and College Exploration- Students are introduced to Naviance which contains career and college
        search resources.
     • Transcript & Extra-Curricular Activities- Freshman are encouraged to explore extra-curricular activities and strive to take
        challenging courses in order to strengthen their transcript. 9th grade final grades are included in the transcript sent to colleges.

10th Grade
     • PSAT- The New Hope-Solebury School District provides an opportunity for all 10th grade students to take the PSAT at no
        cost during the school day on the College Board's designated test date in October.
     • Understanding your PSAT Score- PSAT scores are mailed home in December.
     • Students are encouraged attend college campus visits to begin the college exploration process. Naviance is a helpful resource
        in this college search process.
     • Students are encouraged to continue extracurricular involvement and maintain academic focus.

11th Grade
     • PSAT- The New Hope-Solebury School District provides an opportunity for all 11th grade students to take the PSAT at their
        own expense during the school day on the College Board's designated test date in October.
     • The 11th grade PSAT is the National Merit Scholarship Program's qualifying test.
     • Junior College planning program- Intro to the college process and standardized testing for college.
     • Counselors will conduct individual meetings with each junior to assist with the college search and application process.
     • Students are encouraged to research and build a college list.
     • Students should meet with college representatives at the high school. Students may sign up through Naviance.
     • Arrange college campus visits and attend college fairs though out junior year to refine college list.
     • Students are encouraged to take the SAT or ACT twice during junior year.
     • Juniors must complete the self-assessment questionnaire to assist the counselors with writing their letters of recommendation.
     • Students are encouraged to brainstorm ideas and/or begin writing their college essay over the summer before senior year.

12th Grade
     • Seniors may begin working on college applications as soon as they are available online. Some applications may be available
        as early as August before senior year.
     • Senior College Planning Program takes place in September & October of senior year.
     • Seniors are encouraged to continue college campus visits and high school campus visits in the fall.
     • Financial aid programs are held in September & October of senior year.
     • The Free Application for Federal Student Aid (FAFSA) is available October 1st of senior year.
     • Students are encouraged to apply for scholarships throughout the year.
     • Seniors should consider retaking the SAT or ACT in the fall of senior year as needed.
     • Seniors should aim to finish their applications by Thanksgiving.
     • Seniors should decide about college selection by May 1st.

                                                                                                                                         13
NCAA ELIGIBILITY CENTER QUICK REFERENCE SHEET

Core Courses
         •      NCAA Division I and Division II requires 16 core courses. See the charts below for
                the breakdown of the sixteen (16) core course requirement for each division.

Test Scores
        •       Division I schools use a sliding scale to match test scores and core grade-point
                averages. The sliding scale can be found on the NCAA eligibility website.
        •       Division II requires a minimum SAT score of 820 or an ACT sum score of 68.
        •       The SAT score used for NCAA purposes includes only the best sub-scores of critical
                reading and math sections. The writing section of the SAT is not used.
        •       The ACT score used for NCAA purposes is a sum of the best sub-scores in English,
                mathematics, reading and science.
        •       When you register for the SAT or ACT, use the NCAA Eligibility Center code of 9999 to
                ensure all SAT and ACT scores reported directly to the NCAA Eligibility Center from the
                testing agency. Test scores that appear on transcripts will not be used.

Grade-Point Scores
        •       Be sure to look at your high school's List of NCAA Courses on the NCAA Eligibility
                Center's website (see link below) and the list as a guide.
        •       Only courses that appear on your school's List of NCAA Courses will be used in the
                calculation of the core grade-point average. Use the list as a guide.
        •       Division I core grade-point-average requirements are listed on the website.
        •       The Division II core grade-point-average requirement is a minimum of 2.0.
        •       Remember, the NCAA grade-point average is calculated using NCAA core courses only.

                                DIVISION I                                           DIVISION II
                              16 Core Courses                                       16 Core Courses

             4 years of English                                    3 years of English
             3 years of Math (Algebra I or higher)                 2 years of Math (Algebra I or higher)
             2 years of Natural/Physical Science (1 year of lab)   2 years of Natural/Physical Science (1 year of lab)
             1 year of additional English, Math, or                3 years of additional English, Math, or
                Natural/Physical Science                              Natural/Physical Science
             2 years of Social Science                             2 years of Social Science
             4 years of additional courses from any area above,    4 years of additional courses from any area above,
               Comparative Religion/Philosophy or Foreign            Comparative Religion/Philosophy or Foreign
               Language                                              Language

For more information, visit the NCAA Eligibility Center

                                                                                                                         14
BUSINESS EDUCATION
Business Education compliments all industry careers. Course offerings in
business education are designed to provide students with a broad-based education
including the fundamentals of business management, entrepreneurial strategies,
marketing and advertising, accounting principles, managing personal finances and
enhanced computer applications. Proficiency in these areas gives students an
advantage in meeting the challenges of tomorrow's economy and the 21st Century
employment market.

COLLEGE & CAREER PLANNING                                                                                                     30BU11
Term: One semester course
Grade: 09
Credit: 0.50

This course is a requirement for all 9th grade students (except those enrolled in Gifted Seminar). College and Career Planning gives
students an opportunity to identify and evaluate their personal interests to identify potential career paths that fit their personality, abilities
and passions. Students will research various careers and post-secondary options. Information/research obtained will be evaluated,
documented and maintained in a portfolio. Students will review and discuss current employment trends and avenues to aid in
determining career and educational options optimal to their individual personality.

PUBLIC SPEAKING AND PRESENTATIONS FOR TOMORROW'S LEADERS                                                                      30BU04
Term: One semester course
Grade: 9-12
Credit: 0.50

A must-have for anyone in today's world! To be an effective leader in our world, each of us must be able to effectively and powerfully
communicate our ideas and vision. To meet the high expectations in today's economic world, a person must be a self-assured and a
captivating speaker as well as a refined professional who is able to conduct business in any setting. This course provides the student
with valuable skills that will be useful in college and the workplace. Individual and team presentations are required using multi-media
resources, such as MS PowerPoint, Photo Story and desktop publishing software. Students will study various important speeches and
analyze the delivery, word selection, and impact on the audience based on their study of important communication skills and strategies.

PERSONAL FINANCE LET'S GET OUR FINANCIAL LIFE IN ORDER!                                                                       30BU06
Term: One semester course
Grade: 10-12
Credit: 0.50

All the basics you need as you begin to build your financial future! Managing your personal finances and investing in our economy are
ways to ensure your financial success. Students will have an opportunity to develop their understanding of personal finances within the
context of the general economy. While critical thinking skills will be employed, students will learn using simulations and the computer.
They will identify important money management factors, create a budget, and learn investment strategies in the stock market. Students
will study how to handle money responsibly and how to make wise credit and investment decisions. Students will also use an online
stock market simulation to learn about investing. Major emphasis will be placed on studying the essential financial components that
lead to successful money management after high school.

                                                                                                                                              15
ACCOUNTING I                                                                                                            30BU07
Term: Full year course
Grade: 11-12
Credit: 1.0

Tomorrow's corporate leaders need the power this knowledge brings! Whether you are planning to major in business, own your own
business (or be self-employed), or rise to a corporate executive management level, accounting is a necessity for your future financial
success. In this course, students gain accounting and personal financial skills. It introduces students to the concepts of modern
accounting practices by using general accounting principles and computerizes simulations. It prepares students for financial
understanding by utilizing their analytical, critical thinking and decision-making skills; that enables financial success through college
and their future career path regardless of industry. Students develop accounting skills, using manual and computerized resources;
understand various forms of accounting functions, the accounting equation and double-entry systems, and the preparation of financial
statements. Students learn to prepare and interpret financial records for various business types.

WIDE WORLD OF MARKETING                                                                                                 30BU09
Term: One semester course
Grade: 09-12
Credit: 0.50

*Note – This is an alternate year course. It is available for selection this year but will not be offered again until the 2023-2024
school year.

Sports, Entertainment, Theater & Corporate. Whatever your interest, we will learn the basics of marketing by exploring each of these
industries. Does majoring in Business or college appeal to you? If so, learning all you can about marketing and advertising is a must!
This class will go hand-in-hand with Small Business Management - Entrepreneurship and cover the following areas: identifying a
targeted audience to sell a product or service, the sales process, closing the sale, following up the sale, pricing strategies, determining
promotional strategies and public relations. This will be an integrated curriculum including technology, class presentations and virtual
business software.

BUSINESS ADMINISTRATION: THE BASICS                                                                                     30BU10
Term: One semester course
Grade: 10-12
Credit: 0.50

*Note – This is an alternate year course. It is available for selection this year but will not be offered again until the 2023-2024
school year.

This survey course is designed for students who are planning on, or may be interested in, a college business administration major. It
serves as a foundation in business management for all college business majors. Course topics include the environment of business,
ethical business issues, types of business ownership, and the impact of business management on production, marketing, financial
management, human resources and other management responsibilities.

                                                                                                                                       16
ALTERNATE YEAR OFFERINGS
The following courses are not available for selection this year but will be offered during the 2022-2023 school year. They are
listed so students can plan their program of studies accordingly.

INTERNATIONAL BUSINESS: GROWING WITHOUT BORDERS                                                                          30BU03
Term: One Semester Course
Grade: 10-12
Credit: 0.50

*Note – This course is offered in alternate years. It will be offered in the 2022-2023 school year.

It's a small world after all! As many as 1 in 6 employment positions today are directly or indirectly dependent on international business.
This course provides students with an understanding of what it means to be in a global economy. They will learn how social, cultural,
political, legal and economic factors of various countries, influence the business environment. Students will evaluate communication,
ethics and the marketing necessary for success in today's global economy. Students will employ critical thinking and analysis skills to
examine real world successes and failures in a global market. Join in on the global enterprise and discover new possibilities.

SMALL BUSINESS MANAGEMENT – ENTREPRENEURSHIP                                                                             30BU05
Term: One semester course
Grade: 10-12
Credit: 0.50

*Note – This course is offered in alternate years. It will be offered in the 2022-2023 school year.

Do you have ideas? The world can be your oyster! This course provides students with the necessary knowledge and skills to start or
manage a business. Students will study the foundations of business and the many facets of being an entrepreneur. This course provides
insight into the characteristics, organizations, and operation of business. Students will discuss contemporary issues and as well as routine
factors that affect business operations, including the environment of business, business ownership, finance, and government regulation.
This will be an integrated curriculum including technology, class presentations and virtual business software.

                                                                                                                                        17
ENGLISH
The English program is designed to guide the student through a challenging and
diversified literature-based curriculum. An emphasis on the development of
rudimentary language skills is a core component of the curriculum. This emphasis
will include direct and contextual vocabulary study and exercises in usage and
mechanics. Students will study a number of literary genres, viewing each as an art
form with its respective conventions and contributions to the world of literature.
Students will also be encouraged to critically and creatively question the issues
and themes of the various works and to respond in a variety of ways, including
oral reports, large-group and small-group discussions, and projects. In learning
about the relationship between reading and writing, students will be actively
involved in the writing process.

The Honors English program is designed to provide a more rigorous and intense study of Language Arts for those students who achieve
at a high level. Students with well-established skills at grade level will be challenged to explore literature and to write and think
critically. The students' ability to read with comprehension and speed will enable them to make connections to other areas of study
while delving into abstract levels of understanding. In addition, they will refine writing skills to include reflective thinking and
sophisticated elements of style. Students should come to the course with a great love of language, respect for the written word, and a
serious commitment to hard work. Summer reading is an integral requirement that must be completed by the first day of school.
Failure to meet the first day of school deadline will result in a late grade penalty.

ACADEMIC ENGLISH 9                                                                                                        30EN01
Term: Full year course
Grade: 09
Credit: 1.00

This year-long course provides students with a foundation in writing, speaking, critical thinking, and literary traditions. A survey of
short stories, novels, poetry, drama, epic poetry, and literary nonfiction provides a thematic focus of forging one's identity and values.
Vocabulary, grammar, and mechanics will be emphasized. Students will investigate philosophical and literary questions and will express
their insights through writing in various modes, as well as through class discussion, formal presentations, and creative projects. The
research process will be taught and utilized throughout the course.

HONORS ENGLISH 9                                                                                                          30EN02
Term: Full year course
Grade: 09
Credit: 1.00

PREREQUISITE: 92% in Academic English 8 or 83% in Honors English 8 and Teacher Recommendation

The Honors English 9 course provides students with a foundation in writing, speaking, critical thinking, and literary traditions. A survey
of short stories, novels, poetry, drama, epic poetry, and literary nonfiction provides a thematic focus of forging one's identity and values.
Vocabulary, grammar, and mechanics will be emphasized. Students will investigate philosophical and literary questions and will express
their insights through writing in various modes, as well as through class discussion, formal presentations, and creative projects. The
research process will be taught and utilized throughout the course. There is a high expectation that students will be self-motivated and
participate on a daily basis. This Honors course is challenging and rigorous, and it is meant to ultimately prepare students for future AP
and college level courses. A summer reading assignment may be required; students will be expected to discuss and write about the
summer reading upon return to school. A listing of requirements can be found on the high school website during the summer.

                                                                                                                                         18
ACADEMIC ENGLISH 10                                                                                                      30KEN03
Term: Full year course
Grade: 10
Credit: 1.00

This program provides a survey of American literature, with a focus on the development of advanced writing skills, especially persuasive
and expository; usage and mechanics; critical reading skills; and an in-depth study of literary forms. Students will be required to analyze
short stories, nonfiction selections, novels, drama and poetry. Vocabulary is a standard component; and speaking and listening skills
will be practiced throughout the year. The student will be evaluated through tests, quizzes, process writing, class participation, projects,
presentations and a research project.

HONORS ENGLISH 10                                                                                                        30KEN04
Term: Full year course
Grade: 10
Credit: 1.00

PREREQUISITE: 92% in Academic English 9 or 83% in Honors English 9 and Teacher Recommendation

This program provides a survey of American literature. It is the intent of this course to encourage students to continue to develop
analytic, evaluative and critical thinking skills, as well as to refine language arts skills in the areas of composition, usage, vocabulary
and oral communication. Skills will be developed through an intensive study of novels, drama, poetry, non-fiction selections and short
stories. Outside readings will also be required. Class discussion is emphasized along with small and large group projects. Extensive
writing assignments, with emphasis on the persuasive and expository modes, will be required. Students will also complete a research
project. A summer reading assignment may be required; students will be expected to discuss and write about the summer reading
upon return to school. A listing of requirements can be found on the high school website during the summer.

ACADEMIC ENGLISH 11                                                                                                      30EN06
Term: Full year course
Grade: 11
Credit: 1.00

This full year course is designed to help students further enhance their critical reading and writing skills. Using diverse selections of
literature from various genres and locales, including novels, poetry, essays, speeches and short stories, students will be presented with
numerous opportunities to analyze, to reflect on, and to respond, both verbally and in writing, to the various content and literary
techniques inherent in the literature. Students will be evaluated through tests, quizzes, process writing pieces, in-class writing
assignments, and group and individual projects. The major writing project is the MLA-style research paper.

HONORS ENGLISH 11                                                                                                        30EN07
Term: Full year course
Grade: 11
Credit: 1.00

PREREQUISITE: 92% in Academic English 10 or 83% in Honors English 10 and Teacher Recommendation

The goal for Honors English 11 students is to continue to develop analytic, evaluative, critical and creative thinking skills as they
thematically survey diverse selections of literature from various genres and locales. Reading requirements are rigorous. Students are
expected to demonstrate insights not only into a given literary work but also into the literary tradition/movement to which the piece
belongs. Student evaluation is based on class discussion, frequent writing assignments, research papers of varying lengths, and various
other creative and/or analytic assignments and projects. Vocabulary study is ongoing. A summer reading assignment may be required;
students will be expected to discuss and write about the summer reading upon return to school. A listing of requirements can be
found on the high school website during the summer.

                                                                                                                                        19
ACADEMIC ENGLISH 12                                                                                                      30EN08
Term: Full year course
Grade: 12
Credit: 1.00

This course is designed to reinforce students' critical reading and writing abilities, as well as to provide them with a variety of skills
necessary to prepare them for the world beyond high school. By moving through four distinct modules, students will gain or strengthen
life-long learning skills that will help them critically evaluate contemporary issues. The topics explored in these modules include college
and job application procedures, styles of rhetoric, analysis of mass media, and formal debate strategies. Student evaluation will be based
on class discussion, frequent writing assignments, research projects, outside reading, tests, and a variety of other creative and analytical
assignments.

HONORS ENGLISH 12                                                                                                        30EN09
Term: Full year course
Grade: 12
Credit: 1.00

PREREQUISITE: 92% in Academic English 11 or 83% in Honors English 11 and Teacher Recommendation

The purpose of the Honors English 12 course is to reinforce students' critical reading and writing abilities, as well as to provide them
with more advanced analytical skills necessary for college courses. Common threads of analysis pertaining to contemporary societal
issues will carry students through distinct units of study. Student initiative to explore such topics on a deeper, more investigative level
will be emphasized. The topics studied in these units include college and job application procedures, styles of rhetoric, analysis of mass
media, and formal debate strategies. There is also a heavy focus on literary analysis of classical and contemporary fiction and nonfiction.
Student evaluation will be based on class discussion, frequent writing assignments, research projects, outside reading, tests, and a variety
of other creative and analytical assignments. A summer reading assignment may be required; students will be expected to discuss and
write about the summer reading upon return to school. A listing of requirements can be found on the high school website during the
summer.

KEYSTONE LITERATURE PREP/LITERATURE PREP SEMINAR                                                                         30EN19
Term: One semester course
Grade: 11-12
Credit: 0.25

A Proficient or Advanced score on the KEYSTONE Literature assessment is a graduation requirement. The Keystone Literature Prep
is a directed study that entails the directed PDE mandated modules (on-line) and monitoring by a staff member. Students who do not
receive a score of proficient or advanced Literature portion on the 10th grade KEYSTONE assessment will be required to take
this course.

The Literature Prep Seminar is a parallel support class for English students.

                                                                                                                                        20
ENGLISH ADVANCED PLACEMENT COURSES

AP ENGLISH LITERATURE & COMPOSITION                                                                                       30EN10
Term: Full year course
Grade: 11-12
Credit: 1.00

The purpose of Advanced Placement English Literature and Composition is to give qualified students the opportunity to read extensively
and write prolifically about great works of world literature in a seminar situation. The course requires that the students read classical
works of literature, novels, short stories, poems and critical essays. Through thoughtful analysis, close reading of text, class discussion
and critical writing, students will develop a broad base knowledge of literature, sensitivity to style and theme, and will draw relationships
between genres and literary periods. The typical AP Literature and Composition student comes to the course with a passion for reading,
solid writing skills, and the ability to work independently and cooperatively. The conclusion of the year offers the students the
opportunity to read and study the work of a living author or creative arts professional. Summer reading is an integral requirement that
must be completed, and students will be evaluated on their ability to read those texts closely at the beginning of the year (the first day
of class will feature an objective test followed by essay examinations).

AP ENGLISH LANGUAGE & COMPOSITION                                                                                         30EN11
Term: Full year course
Grade: 11-12
Credit: 1.00

The purpose of Advanced Placement Language and Composition is to help students become effective readers and writers in college
courses across the curriculum. Students will be expected to read, understand and interpret a diverse and challenging collection of prose
from various disciplines and historic periods with an appreciation for language, structure, style and theme. Graphic expression is also
explored. Students will also be expected to respond to the reading in various prose styles that demonstrate substance, depth, complexity
and sophistication as befitting advanced placement standards. Emphasis is on the writing, particularly expository, analytical and
argumentative writing, as a natural response to interpretive reading and as a process of higher level exploration, planning, drafting, and
revising, the ultimate goal of which is effective communication.

The typical AP Language and Composition student is one who has previously mastered solid writing skills, including grammar; has a
sound working knowledge of and respect for the research process, specifically the Modern Language Association (MLA) style of
research and documentation; and can work independently and responsibly to complete all reading and writing assignments in a mature
manner and with a degree of sophistication. A summer assignment is an integral course requirement that will be evaluated. Failure
to complete this work by the first day of school deadline will result in an academic grade penalty for late work.

                                               ENGLISH ELECTIVE COURSES
The following courses may not be used to satisfy English graduation requirements but may be used to fulfill elective requirements.

CREATIVE WRITING                                                                                                        30EN12
Term: One semester course                                                                                       Cyber – 30CY04
Grade: 09-12
Credit: 0.50

This course is designed for students who enjoy writing and have the desire to develop a proficiency in expressing their ideas through
writing. The course operates as a writing workshop in which students have the opportunity to explore writing journals, poetry, narratives
(short stories and novellas), songs, stage plays, screenplays and non-fiction. The class is very much oriented toward the individual
student's writing process and the class rarely works as a group. Students should be able to both give and take constructive criticism.
Because of the variation in prompts and focus on the individual, the class can be retaken as often as the student desires. It may be
possible to take this class as a cyber course.

                                                                                                                                         21