Voice For Island Seniors
If your browser does not support JavaScript, please read the page content below:
Voice For Island Seniors
INSIDE Weston Rose (front) and Grant Woodside warm up for a game of 8 ball during the 55+ Winter Games. See page 8. Published by The Guardian Winter fun L.E.A.P. to an art exhibit PAGE 7 Free program Preserve your memories PAGE 13 Acadian background? Discover your roots PAGE 10 VoiceForIslandSeniors VoiceForIslandSeniors FEBRUARY • 2019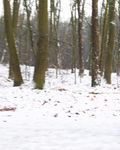 TheviewsexpressedarethoseoftheauthorsandarenotnecessarilyendorsedbytheP.E.I .SeniorCitizens'FederationorThe Guardian.ArticlesmaybereproducedonlywithpermissionfromtheFederation.Althoug heveryprecautionistakentomonitor theadvertising,theclaimsmadebyadvertisersarenotnecessarilyendorsedbyeithert heFederationorTheGuardian.
Voice for Island Seniors is the monthly publication of the P.E.I. Senior Citizens' Federation Inc. It is published on the first Wednesday of each month in collaboration with The Guardian, and distributed in The Guardian. Deadline for editorial material is the 15th of the month preceding publication. Articles should be sent to one of the Editorial Committee members listed below. VOICE FOR ISLAND SENIORS TheVoiceforIslandSeniorscan befoundat theselocationsacross PrinceEdwardIsland: u Mt.StewartMainway u SourisCo-op u NorthRusticoCo-op u CornwallSaveEasy, CornwallMall u SeniorCitizens'Federation, 40EnmanCrescent u SeniorsActiveLivingCentre, 550UniversityAve.,CARICentre u SummersideMedicineShoppe u Waugh'sQuikMart,Summerside u Ceretti'sIrving,Borden u KinkoraConvenienceStore u Ramsay'sPharmacy, Kensington u JournalPioneerOffice,Summerside u WellingtonCo-op u TyneValleyPharmacy u MacNeillsStore u TheMedicineShoppe u GuardianDrug,O'Leary u AlbertonPharmacy,Alberton u JournalPioneerOffice,Alberton u TignishHealthCentre Send articles to: voiceforislandseniors@gmail.com or mailed to: Linda Jean Nicholson, managing editor P.E.I.
Senior Citizens Federation, 40 Enman Cres., Charlottetown, C1E 1E6 EDITORIAL COMMITTEE Linda Harding Barbara Young ADVERTISING SALES Advertising is handled by The Guardian, P.O. Box 760, Charlottetown, P.E.I. C1A 4R7 Contact: Retail sales (902) 629-6000 SUBSCRIPTIONS Yearly subscriptions available - Price $25 Cdn and $35 US They are available from: P.E.I. Senior Citizens' Federation, 40 Enman Crescent, Charlottetown, P.E.I., C1E 1E6 (902) 368-9008; Fax: (902) 368-9006 • TOLL FREE: 1-877-368-9008 OURYESTERDAYS ABSTRACTS FROM THE GUARDIAN COMPILEDBYLINDAHARDING 25 years ago . February 2nd 1994 Clark Says Court Would Shred MLA Pension.
The luxurious MLA pension plan would be ripped to shreds if it ever was challenged in the P.E.I. court sys- tem, says a former provincial minister of education. 50 years ago . February 5th 1969 Prime Minister is Told Views. Premier Alex Camp- bell last night had sharp comments on the absence of any allocation for the Northumberland Strait crossing in the federal government's spending esti- mates tabled Tuesday in Ottawa.
75 years ago . February 2nd 1944 Islander Promoted to Major. Mrs. R.B. Rogers of Upper Prince Street received information yester- day that her son, Captain Allison Rogers of the West Nova Scotia Regiment, has recently been promoted to the rank of Major. Major Rogers enlisted with the P.E.I. Highlanders at the outbreak of the war and went overseas in April 1940. 100 years ago . February 5th 1919 Missionary Institute Meeting. The Missionary In- stitute meetings in the Heartz Memorial Hall yester- day afternoon and last evening were well attended. 125 years ago . February 7th 1894 The Eldon Glee Club visits Vernon River Bridge.
The entertainment given in the Vernon River Hall by the members of the above club on the 1st instant was in every way a grand success.
Linda Harding is a genealogist with a passion for old newspapers. BYALMASTEEVES Crokinole games from Nov- ember 5th to the 15th were inadvertently missed in previ- ous issues have been included in this issue. November 5th at Warren Grove Ladies: Alma Steeves, Mar- garet Wigginton, Gina Lea. Men: Lawson Lea, Wilfred Smith, Blois Weeks. 50/50: Eleanor Holmes. November 6th at St. Peter's Circle Club Ladies: Hazel MacKenzie, Maureen Monaghan, Anne Nicolle. Men: Lawson Lea, Ewen MacPhail, Richard Hit- zelberger. 50/50: Phyllis Mac- Swain.
November 8th at Hunter River Ladies: Hazel MacKenzie, Dixie Vickerson, Fluff Mac- Phail.
Men: Wendell Jewell, Doug Neill, Lawson Lea. 50/50: Luther Birt. November 9th at Cotton Center Ladies: Hazel MacKenzie and Gloria Matheson, Mau- reen Monaghan, Margaret MacKinley. Men: Richard Myers, David Younker, Bill Nicolle. 50/50: Lee Murphy. November12th at Warren Grove Ladies: Hazel Mackenzie, Gina Lea, Margaret Wiggin- ton. Men: Cyril Harper, Law- son Lea, Robert Weeks. 50/50: Hazel MacKenzie. November 15th at Hunter River Ladies: Margaret MacKin- ley, Dixie Vickerson, Gloria Matheson. Men: Richard Hitzelberger, Wilfred Smith, Wendell Jewell. 50/50: Annie MacPhail.
nCROKINOLESCORES 2 VOICE FOR ISLAND SENIORS• FEBRUARY 2019 THEGUARDIAN.PE.CA

Sale prices in effect until Feb 10th, 2019 or while quantities last. We reserve the right to limit quantities. Hours: Mon-Fri 8:30-9, Sat 9-8 & Sun 10-6 19 Brackley Pt. Rd. • Ph. 628-8900 • www.sherwooddrugmart.ca 15% SENIORS DISCOUNT EVERYDAY! CHECK US OUT ON FACEBOOK VALENTINE PLUSH All-In-Stock SUNTAN LOTIONS OR TRAVEL SIZE PRODUCTS ORAL B PRO 1000 RECHARGEABLE TOOTHBRUSH Reg. 99.99 GLAMOROUS CREST 3D WHITE STRIPS 28 PK Reg 59.99 SAVE $30 REGULAR RETAIL SAVE $50.00 COKE CANS 12pk Cans DAIRY ISLE CHEESE DOUBLE CHEDDAR SHREDDED 225g PAMPER WIPES 3PK JUMBO Reg 10.99 SECRET AP SPRAY 132ML Reg 6.99 PRICES IN EFFECT UNTIL FEBRUARY 10TH NOW CARRYING MAID MARIAN'S SANDWICHES & WRAPS $ 4999 20% OFF 30% OFF $ 299 $ 299 $ 2999 $ 499 3/$ 999 7704788 FREE Delivery on Prescriptions DISCOUNT DAYS AT MARSHMALLOW HEART 25G 3/ $.99 Greetings from the PEI Senior Cit- izens' Federa- tion.
We enter into the month of February and in a few days it will be the half- way point of the winter season. This winter season was extended as it started six weeks earlier than expected. That's good for people who enjoy winter activ- ities and not so good for others who struggle with cold temperatures, slippery conditions and shoveling snow. On the bright side, it's nice to see the extra time of sunlight added each day. The Seniors' Federation office has been busy finalizing the approved Learning Elders Arts Programs (L.E.A.P.), so seniors groups and fa- cilities can move ahead with their programs.
Also, the Seniors' Federa- tion will be offering program called "The Stories of My Life" at locations across the Island over the next few months. Information about both of these programs is published in separate articles in this issue of the Voice.
The 55 Plus Winter Games will be hosted this year by the City of Char- lottetown from February 18th to the 23rd. There are a variety of games being held at venues around Char- lottetown. The registration deadline is February 7th. We hope the games will be well attended, as they give seniors a chance to participate in their favourite sport or activity, show their skills, and have a good time. Best of luck to all participants. February has special days such as Valentine's Day on Febru- ary 14th. This is a day to remember special people in some special way perhaps by giving them a card or a gift or by giving a helping hand.
It's a day to show love and affection not only to people but also pets, animals, homes, workplaces and other en- vironments. There are many places in need of some T.L.C.
Monday, February 18th is Islander Day, a holiday for P.E. Islanders to enjoy what our province has to offer. There will be lots of special events taking place or you may want to just relax and enjoy a winter day on P.E.I. As we have noticed the past months have had their share of win- ter conditions. Road crews, snow plow operators, sanders and elec- trical crews have been kept busy making roads, streets and sidewalks safe for motorists and pedestrians, and restoring electrical power caused by outages from storms. This is difficult and dangerous working in stormy conditions. These crews should be commended and thanked for their work.
We seniors who remember back 60 years or more have seen great chan- ges in snow clearing equipment. Back then snow plows were slow and not able to clear roads quickly and there were no snow blowers to widen roads, so they could be blocked for days and weeks at a time. This hap- pened on the Greenwich Road where we lived. Being a dead end road meant it could be one of the last to be plowed. Our usual place to buy supplies was St. Peter's, about 10 kilometers away. In winter situations we had an alternative. The way the crow flies meant crossing the ice on St. Peter's Bay to Morell. It was about one-third the distance of going to St.
Peter's.
One year in the early 1960s, Febru- ary was a perfect month for weather. It was possible to cross the bay by automobile every day. That changed on March 1st when snow storms came fast and furious. The road was blocked for days and weeks at a time. We had to take the horse and sleigh or go on foot to Morell, as the snow banks were so high we were warned not to touch the electrical lines. Al- though the winter conditions were not good, good things happened as we got to know and make friends with folks in Morell.
There are many seniors with lots of stories like this and after we've heard predictions on what winter will be like, the only prediction I make is: "Someday winter will begin and someday winter will end." In closing, there will only be one February 2019, how we remember it is up to us.
Have a good month. Don Sanderson is President of the P.E.I. Senior Citizens' Federation Board of Directors. He resides in Greenwich. nPRESIDENT'SREPORT The Snows of February President's Report DonSanderson SUBSCRIBE TODAY! 902-629-6000ext6003 3 THEGUARDIAN.PE.CA FEBRUARY2019• VOICE FOR ISLAND SENIORS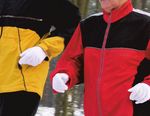 nISLANDTRAMPS WALKINGANDSNOWSHOEROUTES VALLEYFIELD DEMONSTRATION WOODLOT TRAILS BYFRAZERSMITH The Valleyfield Demonstration Woodlot straddles the highway. The forestry lanes are wide while the Robbins Trail is a narrow foot- path. Well sheltered, this is an ideal spot for snowshoeing out of the cold wind once you get off the road. With the usual mixed woodlot trees you'll see a large number of Eastern Hemlocks on the Robbins Trail. The largest trees are 100 to 150 years old. You may also see large old eastern white pine, black spruce, red spruce, and balsam fir. Allow 1 to 2 hours to get around on snowshoes on this fairly flat terrain.
An interesting report regarding the trees in this area, "Old-growth trees of Prince Edward Island: Sur- vey of ages for five softwood species at Valleyfield Demonstration Wood- lot" can be found at www.madlabsk. ca/2007-13.pdf Getting there: Located on Valley- field Road (Route 326), 4.6 km east of Murray Harbour Road (Route 24) or 6.5 km southwest of Route 4 at Mon- tague.
For more Island Tramps walking/snowshoeing and some new bonus Routes visit: www.sites.google. com/site/peislandtramps BYALMASTEEVES December 10th at Warren Grove Ladies: Heidi Hitzelberger, Gloria Matheson, Alma Steeves. Men: Law- son Lea, Richard Hitzelberger, Dale Boswall and Garth Lea. 50/50: Bill Nicolle. nCROKINOLESCORES nGETCYBERSAVE 5 Tips for Securing your Webcam BYPUBLICSAFETYCANADA'SMARCSALTZMAN In case you missed the news, a young woman discovered some- one was spying on her via her web- cam while she was watching a DVD movie on her laptop in the bathtub, no less.
Can this really be true? While it's not likely, yes, it's technically pos- sible.
It's a privacy nightmare to think someone has remotely hijacked your webcam and is watching you in front of your computer without your knowledge. Following are a few precautions you can take to minimize the odds of this happening: 1. If you're using an external web- cam – that is, one that plugs into your computer's USB port – only connect it when you need it. Yes, it can be a pain to remember to plug it in whenever you want to Skype or Facetime with someone, but at least you'll know 100 percent you aren't been spied on if there's no camera connected.
2. Some external cameras have a small cover you can close over the webcam lens, so be sure you take ad- vantage of this when you're not using it. If your webcam doesn't have this, you can point it to the ceiling until you need it, or place a small piece of electrical tape on the front of the webcam – but don't place it directly over the lens or it might damage it. 3. If your laptop or desktop has a built-in webcam, be sure to have good computer security software in- stalled (which you should have any- way, of course).
SEE TIPS, PAGE 5 4 VOICE FOR ISLAND SENIORS• FEBRUARY 2019 THEGUARDIAN.PE.CA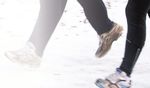 Hearing Aid Centre 902-894-8455 • TOLL FREE 1-877-994-8455 We Service All Makes & Models • FREE hearing test for Seniors D V A , W C B & R C M P A P P R O V E D Monthly Service Centre Clinics Wednesday, February 6th 9:00 am − 12:00 pm Montague Riverview Manor Thursday, February 7th 9:00 am − 12:00 pm Souris Hospital By Appointment Tuesday, February 12th 9:00 am − 12:00 pm Summerside Medicine Shoppe Thursday, February 21st 10:00 am − 1:00 pm O'Leary Health Centre Wednesday, February 27th 10:00 am – 2:00 pm Tignish Health Care Centre By Appointment 7723122 nGETCYBERSAVE FROM PAGE 4 A good security suite includes antivirus, anti-spyware, a firewall and other tools to keep the bad guys from getting in.
Good web browsers should also notify you if your webcam is being activated and you may be prompted to agree.
4. If you need to have your computer repaired, take it to a trustworthy source or else an ill-in- tentioned technician could secretly install spying software on your PC. Be certain remote access programs aren't on your laptop or desktop that you didn't install yourself. If you find something, immediately un- install it and bring it to a trusted source. 5. Be sure your wireless network has strong security settings and a good password to prevent outsiders from accessing your Wi-Fi network without your consent. Another tip is to go to the webcam's settings/op- tions and enable some kind of noti- fication when it's being used, such as a small light that turns on near the webcam or a sound alert – if it doesn't do it already (most will have a small light illuminate when acti- vated).
Tips CRANBERRYMEATBALLS SUBMITTED BY RENA THOMPSON OF THE DUNSTAFFNAGE SENIORS' CLUB Meatballs: 1½ lbs. ground beef 1 egg, beaten lightly ½ cup breadcrumbs 2 Tbsp. ketchup 1 Tbsp. onion, grated ½ tsp. salt ½ tsp. pepper Sauce: 1½ cup cranberry sauce 1 cup barbecue sauce 1 tsp. chili powder In large bowl, combine ground beef, egg, breadcrumbs, ketchup, onion, salt, and pepper together and form into balls. In a skillet, cook meatballs until lightly browned all over.Placeinbakingdish.Inmedium size bowl, whisk together cranberry sauce, barbecue sauce and chili pow- der. Pour over meatballs. Bake for 20 to 30 minutes at 350ºF.
SWEETANDSOURSPARERIBS SUBMITTED BY PHYLLIS WATTS OF THE DUN- STAFFNAGE SENIORS' CLUB 3 pounds spare ribs Sauce: 1½ cups white sugar 2 Tbsp. corn starch 1 tsp. garlic powder 1 tsp. onion powder ¾ cup vinegar ¼ cup water 2 Tbsp. soy sauce 1 Tbsp. Worchester sauce Boil spare ribs for 1 hour. Place in casserole dish.
In large sauce pan, mix sugar, corn starch, garlic powder, onion powder, vinegar, water, soy sauce and Wor- chester sauce. Cook on medium heat until sauce is thick. Pour over ribs. Cover and bake at 350ºF for ½ hour, then uncover and continue baking for ½ hour. This sauce is also good for meatballs, chicken and other meats. LEATHERBACKS SUBMITTED BY ELLEN CAMPBELL OF THE O'LEARY SENIORS SUNSHINE CLUB 1 cup white sugar 1 cup molasses 2 eggs 2 tsp. baking soda dissolved into 2 Tbsp. vinegar 1 to ½ tsp. ginger ½ tsp. cloves 1 tsp. salt vanilla 3 cups flour In medium size bowl, combine white sugar with molasses.
Mix in eggs. Add baking soda (dissolved in vinegar) and vanilla.
SEE LEATHER BACKS, PAGE 6 Recipe corner BYALMASTEEVES December 11th at St. Peter's Cir- cle Club Ladies: Heidi Hitzelberger, Lisa Maclean, Norma Laird. Men: Lawson Lea, Cyril Harper, Don Sanderson. 50/50: Heidi Hitzelberger. nCROKINOLESCORES 5 THEGUARDIAN.PE.CA FEBRUARY2019• VOICE FOR ISLAND SENIORS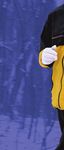 nRECIPECORNER Leather backs nGRANDPARENT'SCORNER We invariably link February with St. Valen- tine's Day and celebrate accordingly, although I have always felt that celebrating love and all its aspects when there isn't a blossom on a tree nor a blue- bird in sight explains why we need chocolate as an antidote! St.
Valentine was a Christian mar- tyr who died on February 14 269 A.D. and supposedly became the patron saint of lovers because he left a fare- well note for his jailer's daughter signed "from your Valentine"! There is, in fact, a lot more to this month than boxes of chocolate and red paper hearts if you are looking for activities to do with your grand- ones.
February has also been designated as Black History Month when our school-age grandkids will explore the culture, contributions and his- tory of black Canadians. Shrove Tuesday (the day before Ash Wednesday) always coincides with the Mardi Gras celebrations in New Orleans. This year the date falls at the beginning of March, but if you intend to make Mardi Gras head- dresses and costumes with your grand-ones you should really start in February! A great way to lighten the dark days of winter is by working with bright colours and sequins. February 5th is the date for Chi- nese New Year and 2019 will be the year of the Pig.
From our time in Van- couver, I well remember the colour- ful processions that wound their way through the streets, with lots of noise, firecrackers and Chinese dragons. If you would like to create crafts and activities around this event you will find endless ideas online includ- ing colouring pages for young children and more ambitious puppets and book marks for older children.
Apart from being the shortest month of the year, February also has the distinction of adding an extra day to the month every four years. Evidently, a year is 365 and almost one quarter days long, so in 1582 Pope Gregory included February 29th every four years in an effort to adjust this anomaly. Most of us pre- fer to think of this four-year event as a day when young ladies (or even not-so-young ladies) could propose to a gentleman. Although I have never actually met a lady who used this date to propose! If you or any of your grandchil- dren has a birthday that happens to fall on the 29th of February and you have to wait every four years to celebrate your actual birth "day," you can blame either Julius Caesar or an earlier Roman King called Numa Pompilius who lived around 700 B.C.
It was his idea to move from a ten month to a twelve month annual calendar and he needed an even numbered month for the end of the year. As February, at that time, was the last month in the year he chose this month to have 28 days. If you are indeed a "leap year baby" 2020 will be your next official birthday.
The gemstone for those born this month is the Amethyst and the flower is either the primrose or vio- let, both of which might be a bit hard to find under the snow and ice! For those interested in astrology, Aquarius is the sign of the zodiac for those born before February 18th. These people are said to be assertive, possess strong attractive personal- ities, and speak their minds. Pisces covers those born after the middle of the month and are said to be eas- ily led, but compassionate, selfless and sympathetic. Although not a follower of Astrology, I have to say that our grandson born on February 6th does exhibit characteristics of a typical Aquarian!
Since 1956 Canadians have watched with humorous interest the antics of Wiarton Willie, the ground- hog entrusted with forecasting the duration of wintry weather. If Willie and Gary the groundhogs in Ontario or Brandon Bob in Manitoba or his Alberta cousin Balzac Billy pop their heads out of their holes on February 2nd and see their shadows then it's back to the burrow and we can ex- pect six more weeks of winter. There is a great deal more to cele- brate this month than St. Valen- tine's Day, but however you decide to enjoy this month remember it is only 28 days and one month closer to springtime!
Jan King and her husband Roger reside in Hope River. She is President of Star of the Sea Seniors' Club in North Rustico. Celebrating February Jan King FROM PAGE 5 In large bowl, mix together ginger, cloves and flour. Add wet ingredients to dry and blend together. Drop by spoonfuls on to baking sheets lined with parchment paper. Add a raisin to the top of each cookie. Bake at 360ºF for 10 minutes. (I use a Kitchen Aid to mix all my ingredients together and can there- fore add an additional ¼ cup of flour. I also double pan the baking sheets to keep the cookies from getting too dark.) BYALMASTEEVES December 13th at Hunter River Ladies: Margaret MacKinley, Mary Cousins, Dixie Vickerson.
Men: Der- win MacDonald, Garth Lea, Don Steeves. 50/50: Gloria Matheson. Derwin MacDonald scored 900 and Margaret MacKinley 860 on a two board.
December 20th at Hunter River Ladies: Jean MacRae, Norma Laird, Evelyn Smith. Men: Derwin Mac- Donald Gerard Gill, Cyril Harper. 50/50: David Hunter. December 27th at Hunter River Ladies: Mary Cousins, Debbie Birt and Margaret MacKinley, Glenna Harper. Men: Derwin MacDonald, Lawson Lea, Cyril Harper. 50/50: Annie MacPhail. January 3rd at Hunter River Ladies: Gloria Matheson, Heidi Hitzelberger, Margaret MacKinley. Men: Lawson Lea, Lorne Steven- son, Ewen MacPhail. 50/50: David Hunter. nCROKINOLESCORES NEWS. THERE'SAN APPFOR THAT! 6 VOICE FOR ISLAND SENIORS• FEBRUARY 2019 THEGUARDIAN.PE.CA
nDON'TMISSTHIS L.E.A.P.
Art Exhibits The Learning Elders Arts Program (L.E.A.P.) enables seniors groups and organizations to hire profes- sional and semi-professional artists to teach various disciplines to local seniors. It offers an opportunity for participants to learn new skills, discover new talents and connect with other people during the winter months. "This program has been wonderful for both Island seniors and artists," says Seniors' Federation president Don Sanderson. "Fifteen seniors' groups and organizations received projects this year. They have all been very successful. We are very grateful to the P.E.I.
Department of Educa- tion, Early Learning and Culture for funding this program." At the conclusion of each project, seniors' groups host an open house (art show) or final performance to enable participants to showcase their art or newly acquired perform- ance talent. Friends and family, or- ganization members, community leaders, the general public, and the media are all invited to attend. Art exhibits and open houses tak- ing place in late February and early March include: • February 22nd (Friday) at 11 a.m. "An Occasion Well Felt," an art exhibit and open house displaying felting art by local seniors under the direction of artist Lisa Freeman will be hosted by the Silver Threads Sen- iors' Club at 78 Main Street in Souris.
(Storm date: March 1st.) • February 27th (Wednesday) at 7 p.m. "Cast in Silver," an art ex- hibit and open house displaying jewelry by local seniors under the direction of artist Kimberly Evans will be hosted by the Georgetown Seniors Group at Georgetown Seniors Building, Complex B in Georgetown. (Storm date: March 6th.) • March 5th (Tuesday) at 1 p.m. "Always Stronger Together," an ex- hibit and open house displaying baskets by local seniors under the direction of basket weaver Nora Ri- chard will be hosted by the Brack- ley Women's Institute at Brackley Community Centre, 14 Union Road in Brackley.
(Storm date: March 6th.) • March 6th (Wednesday) at 10 a.m. "Art in the Afternoon," an art exhibit and open house displaying paintings by local seniors under the instruction of Elaine O'Connor will be hosted by the Seniors' Active Living Centre at Bell Aliant Cen- tre, UPEI, 550 University Avenue in Charlottetown. (Storm date: March 13th.) • March 7th (Thursday) at 10 a.m. "Woodcarving for Seniors," an art exhibit and open house featuring woodwork items by local seniors under instruction of W. Glen White will be hosted by Friendly Circle Sen- iors Club at Murray Harbour Baptist Church (lower level), 1414 Cape Bear Road in Murray Harbour.
(Storm date: March 14th.) • March 7th (Thursday) at 1 p.m. "Hook Where Your Heart Is," an art exhibit and open house featuring rugs hooked by local seniors under the guidance of Florence Gibbs will be hosted by Le Club des Coeurs Joyeux at Agente de développement communautaire et culturel, 119, ch DeBlois en DeBlois. (Storm date: March 14th.) L.E.A.P. instructor Cathy Krolikowski teaches mosaics at the Good Neigbhourly 50+ Club in Tracadie. BYNIKKIEGALLANT Book Club Members of the Eptek Centre Book Club will meet Thursday, February 7th at 7 p.m. to discuss "Me Before You" by Jojo Moyes. This heartbreak- ingly romantic novel brings to life two people who couldn't have less in common.
New members are wel- come.
Lunchtime Films This month, see sights from around the world without leaving the gallery with the Friends of Eptek Lunchtime Films. Films planned for February are: • February 7th Around the World in 80 Treasures: Japan to China (60 minutes) • February 14th Europe's Romantic Inns: England, Scotland and Ireland (80 minutes) • February 21st Rick Steves' Iran (56 minutes) • February 28th The Story of Yellowstone National Park (65 min- utes) Films begin at noon. Bring a sandwich and join us. The Friends of Eptek provide tea, coffee, and cookies. There is no charge for the film presentation, but donations are gratefully accepted for refresh- ments.
Exhibitions The Summerside Art Club exhibit "Transported" SEE WHAT'S UP, PAGE 8 What's up at Eptek? 7 THEGUARDIAN.PE.CA FEBRUARY2019• VOICE FOR ISLAND SENIORS
nRECREATION FROM PAGE 7 will be on display beginning Feb- ruary 15th with the official opening on Sunday, February 24th at 2 p.m. There is no admission for this event. Refreshments will be served. On display in the lobby is Music PEI Album Art, featuring the album cover artwork from this year's Music PEI awards nominees in categor- ies that recognize new recordings. Visitors can listen to this year's nom- inees as part of the exhibit.
The Eptek Art and Culture Centre islocatedat130HeatherMoyseDrive on the Summerside waterfront, ad- jacent to the Harbourfront Theatre and is open Tuesday through Friday from 10 a.m. to 4 p.m., Sundays noon to 4 p.m. (We will be closed on Feb 10th and 17th.) Please note due to renovations, hours may vary. Admis- sion to the centre is by donation. Our on-site gift shop carries only Island arts and crafts, as well as books on local themes. For more information, call 902-888-8373 or visit us online at www.peimuseum.com or on Face- book.
What's Up BYALMASTEEVES January 4th at the Cotton Center in Stratford Ladies: Heidi Hitzelberger, Gloria Matheson, Linda Lea. Men: Garth Lea, Lawson Lea, Wilfred Smith. 50/50: Edwina Watts. January 7th at Warren Grove Ladies: Debbie Birt, Alma Steeves, Evelyn Smith. Men: Wilfred Smith, Don Steeves, Blois Weeks. 50/50: Garth Lea. nCROKINOLESCORES Strong Turnout Expected for Winter Games BYNICHOLASLONGAPHY This year the Vogue Optical Prov- incial 55+ Winter Games will be hosted by the City of Charlottetown and will take place from February 18th to the 23rd. Following a very successful 2018 summer games, the Games Society board of directors is hoping for another strong turnout for the winter games.
"Since the first 55+ Games took place in Kensington over 20 years ago, the games have helped to spread friendship and promote active living among all of its participants," says 55+ Games Society President Dhuey Pratt. "We try to keep the games fresh and introduce new events and activities." For the first time the games will in- clude euchre among its many events. "We've had a number of people sug- gest euchre to us over the past few years and we're excited to see if this event will be successful," explains Pratt.
Also new this year is a shuttle ser- vice. Shuttles are scheduled for the busiest day of the games, Thursday, February 21st.
Participants as far west as Tignish and as far east as Souris can call the 55+ Games of- fice and book a seat on a shuttle that will take them to Charlottetown for the day's events. Please note there is limited seating so it is important to reserve your seat early. To assist with parking, a shuttle service in Charlottetown will begin operation at 8:30 a.m. and run throughout the day, taking partici- pants from the Red Shores Casino to the Murphy's Community Centre, where a number of events will be taking place.
Organizers hope the new shuttle service will allow more people to participate in events and attend the celebration luncheon that will be held as a part of the Games. The luncheon will be held on Thursday February 21st at noon at Murphy's Community Centre, 200 Richmond Street in Charlottetown. Partici- pants are invited to attend the luncheon social to meet others, learn more about the 55 Plus Games Society and take part in game dem- onstrations. Tickets to the luncheon are $10 per person and can be pur- chased at the time of registration. A cribbage event follows the lunch at 1 p.m.
The Games will include many popular returning events such as Curling, Hockey, 8-Ball Pool, Pickle- ball, 5-Pin Bowling and Auction 45.
A full schedule of events can be found online at the 55+ Games web- site at www.pei55plusgamessociety. ca. The deadline to register for the games is February 7th. Please note that late registrations will not be accepted. For more information about registering for the 55+ Win- ter Games, email pei55plusgames@ gmail.com or contact the office at 902-386-6570. Nicholas Longaphy is the Executive Director of the 55+ Games.
Kenny Peters and Shane MacClure (back) and Paul Deveau enjoy a game of pickleball during the 55+ Games. 8 VOICE FOR ISLAND SENIORS• FEBRUARY 2019 THEGUARDIAN.PE.CA
www.chesapeakesuites.ca Melody (902) 314-7873 • Toll Free 1-888-871-0083 • Underground Parking • Elevator • Roll-in Showers • Security & Intercom System • Air Conditioning • Exercise Room • Hairdressing/Footcare • Common Rooms for Events: music, cards, bingo, puzzles PEI's Premier Seniors Active Living Suites Only 1TwoBedroom& 1OneBedroom LeftAvailable! Call Melody to reserve your suite today! "Where downsizing your home is upgrading your life" PREMIER PACKAGE AVAILABLE: HDcable,internet& phone,including longdistance! ONLY $ 99+ TAX 7742331 nASKSTEVE New Year, New Technology Wow, 2019 is here already and we have the cold weather to prove it!
You may be wondering what new and excit- ing technology is available this year to help us communicate and hear those 'low talkers' and 'mumblers.' One such improvement is connectivity with the incorporation of Bluetooth 2.4 GHz technol- ogy. This allows you to connect to all your mod- ern devices from your hearing aids. Depending on the manufacturer, you can now stream your cellphone directly into your hearing aids with- out wearing an intermediary device or neck loop. The benefit is clearer sound, privacy (unlike Blue- tooth in your vehicle), and hands-free operation. There are two versions of this hands free option.
See your hearing health care professional to see which is best for you.
Another way to take advantage of wireless streaming is from your TV or tablet. This means you can send the sound directly to your hearing aids. It will improve the clarity of the sound and can give you some privacy as well. For instance, if one person in the room wants to watch TV (and is wearing hearing aids) and other wants to read a book, this technology will allow the person to turn off the volume on the TV and still hear it because the sound is being sent directly to their hearing aids. The other person can comfortably read without distraction because the sound from the TV is off or set very low.
The same can be performed for tablets, depending on the manufacturer of the tablet and hearing aid.
If you do decide to take advantage of this technology, most manufacturers have an app which you can download to your smart phone.Thiswillnotonlyallowyoutomakevolume adjustments to your ears individually, you can also switch between programs on your hearing aids, tell the hearing aid 'where' you want to hear, and one of the newer features, track your brain health. Again, each manufacturer may measure different criteria for this so see your hearing care professional to find out if this option is right for you Steve Wong is a board-certified hearing instrument specialist and co- owner of PEI Hearing Consultants in Charlottetown.
Steve Wong nPOEM A FEBRUARYSMILE BY DALE DAWSON February is a stormy month and it does no good to be in a funk.
With December and January now gone by, it's not a time to sit and cry. So don't despair and mope about, don your coat and venture out. The days are growing longer now, so dance around and take a bow. Just because the skies are grey and you haven't seen the sun all day That's no reason to be blue as every day brings something new. You'll miss a lot if you make a fuss and creep about like a gloomy Gus So give a smile just for fun and send those worries on the run. Above the clouds the sun shines bright even if it's out of sight.
Underneath that pile of snow there is life that soon will grow.
So let your spirits soar once more and soon you'll walk upon the shore And glory in the warmth of spring and listen to your heartstrings sing. 9 THEGUARDIAN.PE.CA FEBRUARY2019• VOICE FOR ISLAND SENIORS
nDON'TMISSTHIS Discovering Your Acadian Roots BYGEORGESARSENAULT Do you have Acadian ancestors in your family tree? Would you like a helping hand to guide you through the search for your Acadian roots? On Sunday, February 17th a free bi- lingual genealogy workshop will be held at the Acadian Research Centre of P.E.I. to assist people who are new to Acadian genealogy or have done research but would like some help. The centre is located at the Acad- ian Museum, 23 Main Drive East (Route 2) in Miscouche and is the only research centre on the Island specializing in Acadian genealogy. Genealogist and historian Jean Bernard who has published an eight volume series "Genealogy of Acadian Families of Prince Edward Island, c.1764-c.1900" will be at the work- shop to explain how to use his books in your research.
Participants will be given an intro- duction to the records and resources of the research centre and volunteers will be on hand to offer individual as- sistance. This workshop is organized by the Sister Antoinette DesRoches Histor- ical Committee. Admission is free, but donations are appreciated. To reserve a seat, register on or before February 15th by calling 902-432- 2880. The storm date for the work- shop is February 24th. ÀLADÉCOUVERTEDEVOSRACINES ACADIENNES PAR GEORGES ARSENAULT Avez-vous des ancêtres acadiens dans votre arbre généalogique ? Aimeriez-vous avoir un coup de main pour vous guider dans la re- cherche de vos racines acadiennes ? Le dimanche 17 février, un atelier de généalogie bilingue gratuit aura lieu au Centre de recherche aca- dien de l'Île-du-Prince-Édouard afin d'aider les personnes qui sont nou- velles en généalogie acadienne ou qui ont fait de la recherche mais qui aimeraient obtenir de l'aide.
Le centre est situé au Musée aca- dien, 23, promenade Main Est (route 2) à Miscouche et est le seul centre de recherche de l'île spécialisé en gé- néalogie acadienne.
Le généalogiste et historien Jean Bernard, qui a publié une série de huit volumes intitulée "Généalogie des familles acadiennes de l'Île-du- Prince-Édouard, c.1764-c.1900", sera présent à l'atelier pour expliquer comment utiliser ses livres dans vos recherches. Les participants recevront une introduction aux dossiers et aux ressources du centre de recherche et des bénévoles seront sur place pour offrir une aide indivi- duelle.
Cet atelier est organisé par le Comité historique Sœur Antoinette DesRoches. L'entrée est gratuite, mais les dons sont appréciés. Pour réserver une place, inscrivez-vous au plus tard le 15 février en composant le 902-432-2880.
En cas de tempête, l'atelier aura lieu le 24 février. Acadian genealogist and historian Jean Bernard will be presenting at the Acadian genealogy workshop on February 17th. BYREVENUECANADA Did you donate to a charity? You may be able to claim a charitable do- nation tax credit.
Did you donate to a registered Canadian charity or other qualified donee that gives official donation receipts? You may be eligible for a charit- able donation tax credit that reduces the amount of tax you may owe to the Canada Revenue Agency (CRA). How do you claim your charitable donation tax credit? Step 1: Calculate your charitable dona- tion tax credit by figuring out the eligible amount of your charitable donations. Step 2: Decide how much you want to claim. In any one tax year, you can claim: • Donations you made by Decem- ber 31 of that year.
• Any unclaimed donations you made in the last five years, or the last ten years where the dona- tion was a gift of ecologically sensi- tive land.
• Any unclaimed donations your spouse or common-law partner made during the year or in the last five years, or the last ten years where the donation was a gift of ecologically sensi- tive land made after February 10, 2014. Step 3: Once you have determined the amount to claim, enter this amount on your income tax and benefit return. Make sure you keep your official donation receipts for six years after the end of the tax year you made a claim in, in case the CRA asks to see them. If you did your taxes late, keep your receipts for six years from the date you submitted your return.
SEE CHARITABLE, PAGE 11 nYOUANDYOURTAXES Charitable Donations 10 VOICE FOR ISLAND SENIORS• FEBRUARY 2019 THEGUARDIAN.PE.CA
Community Noticeboard FROM PAGE 10 Where do you get an official dona- tion receipt? You get an official donation receipt from a registered charity or other qualified donee. You need an official receipt to claim a charitable dona- tion tax credit. Where do you find information about a charity? If you want to learn more about a charity before donating, there are different ways to get information. You can: • Contact the charity directly; they are in the best position to give you information.
• Search for the charity in our List of charities or by using the MyCRA mobile web app. Using the list, you can find a charity's registra- tion status, contact information, general activities, and financial in- formation.
• Make an informal information re- quest with the CRA for information about the charity that is not in the List of charities. • Make a formal access to informa- tion request. What donations can you claim as a charitable donation tax credit? Donations of property, includ- ing cash, goods, land, and listed securities to a registered charity or other qualified donee may be eli- gible for a charitable donation tax credit. For more information on charities and donations, go to the "Giving to Charity: Information for Donors" topic page at www.canada.ca. nYOUANDYOURTAXES Charitable The Voice publishes free community no- tices of interest to seniors.
Notices should be under 50 words and include the event name, where and when it will be held, and a contact name and number.
Make a difference. Are you over 50 years of age and looking to make a dif- ference in the life of someone else? The P.E.I. Friendly Visitor Program matches volunteers with local seniors for weekly one-hour social visits. Matches are based on location, gender, and shared interests. We offer free training and support to our Friendly Visitor volunteers. The next orientation for volunteers is in February. For information about the program or to obtain a volunteer application, contact program coordinator Beth Constable at 902-368-9008 or email peifvp@gmail. com.
Pathways to Building an Age- friendly and Inclusive Community, a series of town hall meetings will be held from 6:30 to 8:30 p.m.
at the following locations: Feb. 11th Emerald Community Centre (storm date Feb. 13th) and Mon- tague Rural Action Centre (storm date Feb. 27th). These are free public events. Light refreshments will be served. For information, contact Marcy at 902-303- 6444 or email agefriendly@gmail.com Premiere Toastmasters meets at the Royalty Center, 40 Enman Crescent in Charlottetown on Wednesdays from 6 to 8 p.m. Guests welcome. For information contact Simonne at Simonne9189@hot- mail.com or 902-394-0612. Speak Easy Toastmasters meets at Community Connections, 701 Water Street West in Summerside the first and third Wednesday of each month from 6 to 8 p.m.
Guests welcome. For informa- tion contact Geri at GMacKendrick@ gmail.com or 902-859-2456. Charlottetown Toastmasters Breakfast Club meets Tuesdays at Smitty's Restaurant, University Avenue from 7:30 a.m. to 8:30 a.m. Guests wel- come. For information contact Norma at Norma.Pasatieri@gmail.com or 903-439- 3396.
2019 PEI Family Violence Preven- tion Week is February 10 to 16. Every Islander can play a part in preventing and responding to family violence. Wear Purple on Feb. 13 to show your support and participate in activities happening throughout the week across the Island. Activities include Walks in Silence, awareness presentations, family activities and more. For details visit www.stop- familyviolence.pe.ca/2019campaign Linking Together, a free all-age community building event for LGBTQ2+ people in PEI will take place at the Haviland Club, 1 Haviland Street, Char- lottetown from 1 to 8 p.m. (Drop in/ out welcome.) The day as a whole will run like a community-center-for-a-day.
There will be workshops, information- sharing sessions, hang-out spaces, potluck (with supplemented catered deli- cious food), board games, queer speed- friending, kids activities, trans info panel, and much more!! We will post the sched- ule of activities once we have the details confirmed! For information or questions, email communitypc@peersalliance.ca or call PEERS Alliance at 902-566-2437. A Ceilidh Concert will be held on Sunday, February 24th from 2 to 4 p.m. at the Bonshaw Hall. Special guests: David MacKay with Peter Holden, plus local musicians: Herb MacDonald, Phil Pineau and Tony the Troubador.
Open mic, 50/50 draw, homemade cookies and tea. Accessible for small wheelchairs. Admission by donation with proceeds to benefit ISCA (International Sustainable Community Assistance). For information call 902-675-4093 or visit us on Face- book. Storm date March 3rd. P.E.I. Sociable Singles is a non-profit, non-denominational, social group, age 40 and over. The group provides the separ- ated, divorced, widowed, and unmarried with an opportunity to get out and par- ticipate in group and social activities. For information call Judy at 902-894-4851 or visit https://sites.google.com/site/peiso- ciablesingles.
The Hear, Hear PEI Program ac- cepts donations of hearing aids to assist in its goal of providing hearing aids to Islanders who could not otherwise afford them. If you have hearing aids that you are not using, simply bring them to one of our drop-off locations. This donation will help us to change someone's life by providing the gift of hearing. Drop-off locations include: Murphy's Pharmacies in Charlottetown, Cornwall, East Roy- alty, Kensington, Morell, North Rustico, Parkdale, Stratford, Heather Moyse Drive in Summerside, Central Street in Summerside, Tyne Valley, Wellington and West Royalty; P.E.I.
Hearing Con- sultants, Poly Clinic Building, 199 Graf- ton Street, Suite 310, Charlottetown; In the Montague area, call Russ at 902-838- 3454; In the Souris area, call Margaret at 902-854-3114.
Volunteer with the Community Volunteer Tax Program. Do you like helping people, need experience to add to your resume, or simply enjoy doing tax returns? Volunteer at a free tax clinic to assist those who have a modest income and simple tax situation. Some experi- ence doing tax returns is helpful, but you will be given web-based or in-persons training about volunteer responsibilities, taxes, and how to use the tax software. To register to become a volunteer, call 1-855-516-4405 or email CVITP.Atl. Charlottetown@cra-arc.gc.ca. 1.800.595.2266 | iwkfoundation.org EXCELLENCE IS IN YOUR HANDS.
Donate today. 11 THEGUARDIAN.PE.CA FEBRUARY2019• VOICE FOR ISLAND SENIORS
HOME VISIT FOOT CARE Charlottetown Foot Care Package only $ 3000 tax incl Call for appointment Coleen Swim 892-0456 or 388-1713 7379234 Seniors' Federation Club Activities BYBARBARAYOUNG Following are February activities open to all seniors. Clubs may hold additional activities for members only that are not listed here. Visit your local club for a complete schedule. Unless otherwise specified, club activities are held at the meeting location. Visitors and new members are always welcome. For information contact the Federation office at (902) 368-9008. Belfast. Selkirk Millennium Club meets at the Belfast Recreation Centre, 3033 Garfield Road on the 3rd Wednes- day (Feb.
20th) of each month at 2 p.m. for meeting and lunch; LEAP continues in February.
Borden-Carleton Seniors' Club meets at Seniors Housing Common Room, 190C Howatt Street the 3rd Thursday of each month at 1:30 p.m. for meeting, guest speaker/discussion. Activities: Mondays, cards (door prize, 50/50, $4) at 7:30 p.m. Borden-Carleton Industrial Park Boardroom; February 19th Card Party (Auction 45's, $7) at 1:30 p.m. Borden Legion. Cambridge. Southern Kings 50+ Club meets at the Cambridge Hall, 425 Cambridge Road, Route 17A the 3rd Tuesday of each month at noon for potluck, brief meeting, guest speaker/ discussion. Activities: Tuesdays, Yoga (regular and chair, $8) begins Feb.
4th at 6:30 p.m.; Thursdays, Cribbage (bever- ages, $6) at 7 p.m.; LEAP continues in February.
Cardigan. Three Rivers 50+ Club meets at the Cardigan Village Office, 338 Station Road the 2nd Wednesday of each month. February 13 the club will be hosting a Heritage Fair with Dutch Thompson at All Saints Hall in Cardigan at 1:30 p.m., open to the public. Visit us on Facebook! Charlottetown. Club 64 meets at 64 Belvedere Avenue on Mondays and Thursdays for Bingo at 7:30 p.m. Charlottetown. Seniors' Active Living Centre has daily activities at the Bell Aliant Centre, University of P.E.I., 560 University Avenue. For information call 902-628-8388.
Cornwall and Area 50+ Club meets at the Cornwall Civic Centre, 11 Corn- wall Road.
Activities: Tuesdays, Auc- tion and Crib (brief meetings as needed, 50/50, refreshments, $2) at 1:30 p.m.; Thursdays, Skip Bo and Bridge ($2) at 1 p.m. Cornwall Seniors' Alive meets at Seniors Housing, 51 MacArthur Drive the 3rd Monday of each month at noon for meeting and potluck. Activities: Thursday, March 7th Foot clinic (every 6 weeks) at 9 a.m. by appointment only. DeBlois. Les Club des Coeurs Joyeux meets at Le Centre Acadien de Prince-Ouest, 119 chemin DeBlois the last Tuesday of each 2nd month at 11:30 a.m. for meeting and refreshments. Ac- tivities: Tuesdays, cards (refreshments) at 1 p.m.; LEAP continues in February.
Dunstaffnage Seniors' Club meets at the Olde Dunstaffnage School Cen- tre, 13539 St. Peters Road. Activities: Wednesdays (February 13th and 27th) Crockinole parties ($4) at 1:30 p.m. East Royalty Seniors' Club meets at Malcolm J. Darrach Community Centre, 1 Avonlea Drive every Thursday for card party (50/50, light lunch, $3) at 1:30 p.m. Fort Augustus. Shamrock Seniors' Club meets at 44 Father Brady Lane (off Route 21) the first Monday of each month at 1 p.m. for meeting, refresh- ments and guest speaker. Activities: Sundays, men's cards ($2) at 7 p.m.; Mondays, 45's (light lunch, $2) at 1 p.m.; Foot clinic every 2nd month ($25); LEAP continues in February.
Georgetown Seniors' Group meets at 63 Kent Street, Building B the last Wednesday of each month at 6 p.m. for meeting, lunch and Bingo. Activities: Wednesdays, Prize Bingo (free) at 6 p.m.; Feb. 27th LEAP Open House at 7 p.m. (Storm date March 6th). Visit us on Fa- cebook! Kensington. Happy Group Seniors meets at Seniors Housing, 8 Walker Drive the first Tuesday of each month at 2 p.m. Activities: Saturdays, card party (door prizes, 50/50, $3) at 1:30 p.m. Kensington. Senior Surfers' Club meets at 25A Garden Drive (beside Kens- ington Rink) on the 2nd Monday of each month at 2 p.m. for meeting and guest speaker.
Activities: Mondays, exercise class ($1) at 1 p.m.
Kinkora. Maple Leaf Seniors' Club meets at Kinkora Place, 45 Anderson Road the 1st Monday of each month at 1:30 p.m. Activities: Wednesdays, Fitness for Seniors at 1 p.m.; Tuesday, Walking Group 3 p.m.; Thursdays, Primary Care Clinics 8:30 a.m. to noon (call 902-432- 2600 for appointment); Walking Group 1 p.m. Miscouche. Silver Maple Seniors' Club meets in the Seniors Room, Mis- couche Fire Hall, 21 Main Drive East the 1st Thursday of each month at 1:30 p.m. for meeting and Bingo. Activities: Tuesdays, 45s (50/50, cash prizes, $5) at 7 p.m.; Wednesdays, Crafts at 1:30 pm; Fridays, bowling ($7) Credit Union Place at 1:30 p.m.; LEAP continues in Feb.
Hall available for rental.
Mont-Carmel. Le Club d'âge d'or de Mont assemblée annuelle au Aoyer le dimanche 24 février à 15h (3 p.m.) date en cas de tempête: le 3 mars pour as- semblée, souper pot luck, Jeux et 50/50. Nouveaux membres bienvenus. Le Club d'âge d'or de Mont-Carmel meets at the Mont-Carmel Seniors Com- plex for their Annual General Meeting on Sunday Feb. 24th at 3 p.m. (storm date March 3rd) for meeting, pot luck supper, games and a 50/50. New mem- bers welcome.
Montague 50+ Club meets at the Montague Legion, 15 Douses Road the 1st Wednesday of the month at 11 a.m. for meeting and potluck. Activities: Wednesdays, Line Dancing at 9 a.m., Crafts Group at 10 a.m., Euchre and Crib at 1 p.m.
Morell Legion Seniors' Club meets at the Morell Fire Hall, 15 Park Street on the last Tuesday of each month at 1 p.m. for meeting, lunch and entertainment. Mount Stewart. Lady's Slipper 200 Year Club meets at the Commun- ity Centre, 87 South Main Street the 1st Thursday of each month at 2 p.m. for meeting, darts and dinner out. Activities: Tuesdays, exercise class ($2) at 10:30 a.m.; Thursdays, exercise class ($2), darts at 2 p.m.
Munns Road. Eastern Kings Senior Neighbours' Club meets at the Com- munity Centre, 85 Munns Road the 1st Wednesday of each month at noon for pot luck dinner and meeting. Activities: Fridays, Crokinole and cards (light lunch, $2) at 7:30 p.m.; knitting mitts, rug hooking, shuffleboard, exercise classes and wildlife series taking place in Feb. For information call 357- 2947. Murray Harbour. Friendly Circle Seniors' Club meets at the Community Centre, 27 Park Street the 1st Thursday of each month at 11:45 a.m. for potluck luncheon (bring a dish, $2). North Rustico. Star of the Sea Sen- iors' Club meets at 11 Sunrise Crescent on the last Wednesday of each month at 1:30 p.m.
Activities: Mondays, Clogging at 1 p.m.; Tuesdays, Choral Group at 10 a.m., Card party at 7 p.m.; Wednesdays, Stitch Group at 9:30 a.m.; Thursdays, Line Dancing at 10:30 a.m. O'Leary. Seniors' Sunshine Club meets at the O'Leary Community Centre, 11 Community Street on the 1st Friday of each month at 2 p.m. for meeting, lunch and cards. Activities: Fridays, Rook and cards (lunch, $3) at 7 p.m.; Feb. 16 entertainment by Victor and Cathy Doucette, Alphy and Steven Perry (re- freshments, $5) at 2 p.m.
Rustico Bay Seniors' Club meets at 2104 Church Road the 2nd Monday every other month at 1:30 p.m. Activ- ities: Mondays, cards ($5) at 7:30 p.m.; Saturday (every 2nd) Dance. Music by Country Steel (light lunch) from 8 to 11 p.m. Admission at the door. St. Peter's Circle Club meets at 1917 Cardigan Road, Route 2 the 3rd Thurs- day of each month at noon for meeting, lunch ($2), and guest speaker. Activities: Mondays, cards and games ($2) at 1:30 p.m.; Tuesdays, Crokinole (snack, $2) at 10 a.m.; Wednesdays, Progressive 45s (lunch, $7) at 7:30 p.m.; Fridays, Yoga ($3) at 10 a.m., Ceilidh ($5) at 7:30 p.m.; 2nd Saturday each month, MEWS (Men Eating Without Supervision) breakfast ($5/$6) from 8 to 10 a.m., 3rd Saturday each month, games night.
SEE CLUB, PAGE 13 12 VOICE FOR ISLAND SENIORS• FEBRUARY 2019 THEGUARDIAN.PE.CA