Barts Health clinical and organisational strategy: 2017-2021
Page content transcription
If your browser does not render page correctly, please read the page content below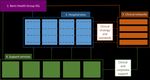 2
Contents

1: Context                         3    This document provides an overview of the future clinical and organisational
- National                              strategy for Barts Health NHS trust. It is structured into five sections:
- Local
- Organisational                        •   Part one sets the context – national, regional, local and historical – for our
                                            future strategy;

2: Vision and guiding principles   15   •   Part two describes the vision and guiding principles which underpin our
- Vision and values                         strategy, including our organisational values, structure and operating
                                            model;
- Guiding concepts
                                        •   Part three provides an overview of our future clinical strategy based on
3: Clinical strategy               23       the five themes that have emerged from our work and thinking and
- Themes                                    discussions undertaken by our clinical networks and clinical boards, work
                                            with our hospital sites;
- Clinical Boards
- Sites                                 •   Part four describes our supporting organisational strategy, focussing on
                                            the development of enablers such as workforce, estates and ICT and the
                                            future development of our operating model, as well as linking our clinical
4: Organisational strategy         51
                                            strategy with financial recovery and sustainability; and
- Themes
- Enablers                              •   Part five provides an overview of how we will move to implementation of
                                            our strategy, how developments and changes will be phased, and where
                                            more detailed work is needed on particular opportunities.
5: Implementation                  62
3

    Part one: context

This section covers:

•     What we do at Barts Health

•     The national context for our work, including the Five Year Forward View

•     The Northeast London Sustainability and Transformation Plan which sets further context for our strategy

•     The Transforming Services Together programme, our shared approach with our commissioners to improving services
      across our patch in order to cope with growing demand,

•     The challenges which the trust has faced since its creation in 2012 and the progress we have made in addressing
      them,

•     The opportunities and challenges, created by our workforce and infrastructure, and

•     The structure of our strategy and of the remainder of this document.
4
About Barts Health

Barts Health is the country's largest NHS trust, providing a wide range of hospital and community services to a large and diverse population across East
London and beyond. The trust was created in 2012 following the merger of Barts and the London NHS trust with Whipps Cross University Hospital NHS trust
and Newham University Hospital NHS trust. Barts Health provides:

•   A wide range of specialist hospital services to the population of Northeast London and beyond, including trauma services, cardiovascular services, a
    range of cancer services, renal, stroke, neurology, critical care and specialist children's services.

•   Local hospital services to the residents of Waltham Forest, Newham, Tower Hamlets and Redbridge, including A&E services, maternity, medicine,
    surgery, elderly care, diabetes, sexual health and gynaecology services.

•   Specialist community services to the residents of Tower Hamlets as part of the Tower Hamlets Together vanguard partnership.

•   Education and training for more than 2,000 trainees each year alongside training and development for our 16,000 staff.

•   A wide range of clinical and academic research activities, supporting our status as a Biomedical Research Centre and Cancer Research UK centre in
    partnership with Queen Mary University London.

•   Given the health challenges of our local population, as well as providing world class care, we also aim to work with others to improve the health of our
    local population'

With a turnover of around £1.5bn, the trust operates from five main hospital sites with a total of around 2,000 beds: the Royal London in Whitechapel,
Whipps Cross in Leytonstone, Newham University Hospital, Mile End Hospital and St Bart's in Smithfield, as well as a number of smaller locations.

Barts Health provides around 1.5m outpatients appointments each year, around 150,000 operations, almost half a million A&E attendances and around
20,000 births.
5
Context: national policy and priorities

 The future vision and direction for Barts Health sits in the context of a range of national policies, strategies and programmes. The most significant are:

 -   The Five Year Forward View which sets out the need for the health and care system to address three key gaps during the current parliament: the
     health and wellbeing gap, the care and quality gap and the finance and efficiency gap. The Forward View described a range of interventions to address
     these gaps including greater focus on patient and community engagement and prevention; greater integration between acute, primary, community
     and social care services, and the need for increased levels of efficiency across the health system.

 -   The Carter Review on opportunities to improve hospital productivity, which identified a wide range of potential savings in areas such as pathology,
     pharmacy, corporate services, estates and workforce productivity. The review also identified the need for improvements in clinical productivity through
     the Getting It Right First Time (GIRFT) programme of clinically-led change.

 -   National clinical strategies in key service areas, including cancer services, maternity services, and emergency care services. Barts Health is at the
     forefront of implementation of the requirements for earlier diagnosis and improved experience for cancer patients through the UCLH cancer vanguard,
     of a step change in choice for mothers and the shift of maternity care aware from obstetric-led settings as recommended in Better Births, and of
     improvements in emergency care pathways through the implementation of ambulatory care and the SAFER bundle.

 -   National standards, including CQC regulatory requirements and constitutional access standards. The need to continue to improve services for our
     patients and achieve a better CQC rating is central to our ambitions, while improving access to emergency services, maintaining strong performance on
     access to cancer services and returning to national reporting of our elective waiting times are critical to the long-term sustainability of the trust.

 -   The development of new care models to drive greater quality and efficiency, where the trust has played a central role in the Tower Hamlets Together
     programme, one of the nationally recognised multi-specialty community provider vanguards. Barts Health is also a key player in the UCLH cancer
     vanguard and our ambition to develop a high-performing hospital group reflects national vanguard work to develop groups and chains.

 Our strategy also needs to respond to the challenges create by the UK's exit from the European Union, including the implications of this process for
 workforce, research funding and procurement.
6
Context: Northeast London
 Implementation of the Five Year Forward View's ambitions locally and regionally is now being led by 44 Sustainability and Transformation Plan (STP) areas.
 Barts Health is a key member of the North-east London STP area, along with commissioner, provider and Local Authority partners across our patch. Our
 strategy sits in the context of the wider STP plan and will play a significant role in its delivery. The vision for the NEL STP, set out in October 2016, is:

 •    To measurably improve health and wellbeing outcomes for the people of NEL and ensure sustainable health and social care services, built around the
      needs of local people.
 •    To develop new models of care to achieve better outcomes for all, focused on prevention and out-of-hospital care.
 •    To work in partnership to commission, contract and deliver services efficiently and safely.

 The key delivery priorities for the NEL STP are:

 1.   Matching demand and capacity by improving prevention, self care and new care models
 2.   New delivery models to improve quality and innovation in primary and secondary care and to move care closer to home. Priorities include emergency
      care, maternity services, outpatients and surgical services.
 3.   Greater collaboration between providers on quality and efficiency improvement, and between commissioners and providers on whole system savings.
      Priorities for provider collaboration include back office, pathology and procurement.
 4.   Improvements to specialised services, building on recent changes to cancer and cardiac care. Priorities for improvement include renal, cardiovascular,
      cancer, and specialist children's services.
 5.   Changes to system leadership, particularly with the creation of integrated Accountable Care Systems in each part of the Northeast London area
 6.   Making better use of primary and secondary care infrastructure, including by improving Whipps Cross hospital and addressing the burden of PFI costs

 The STP submission demonstrates how these changes can reduce the financial gap across the area from a 'do nothing' forecast of £578m in 2020/21 to
 close to a breakeven position, although this relies heavily on high levels of provider efficiency being achieved. The NEL STP also re-confirms plans for
 changes to the model of care at King George's hospital in Ilford which will have important implications for services at Newham and Whipps Cross hospitals.
7
Context: Our local health economy

 Many of the specific changes required to turn the vision of the Forward View and the Northeast London STP into a reality are being taken forward through
 Transforming Services Together (TST), our local strategy for the Barts Health catchment area which we have developed in partnership with Tower Hamlets,
 Newham and Waltham Forest CCGs and with East London FT, Northeast London FT, primary care providers and Local Authority partners.

 The TST strategy was set out in March 2016 and has since been developed to align with the Northeast London STP strategy. TST describes the scale of
 population growth anticipated across our area over the next 15 years, with the equivalent of an additional London borough being added to our local patch.
 Without radical change, this will lead to an additional 550 hospital beds (the equivalent of a large general hospital) being required in 10 years time if we do
 not act. TST sets out a range of interventions to address this challenge and match future capacity and demand, including:

 •   Significant improvements in primary care access and capacity to reduce hospital referrals,
 •   Improvement in out of hospital integrated and urgent care services to manage as many patients as possible in community and primary care,
 •   Changes to the emergency hospital pathways to create acute hubs, reducing emergency admissions by up to 15%,
 •   Consolidation of some surgical services to create surgical hubs, improving quality and reducing length of stay,
 •   Improvement to maternity and end of life care to make better use of existing capacity and minimise hospital demand,
 •   A substantial reduction in unnecessary outpatients and diagnostics activity, with an ambition of a reduction of up to 20% in these areas, and
 •   Improvements in infrastructure through the redevelopment of Whipps Cross hospital and making better use of capacity at Mile End hospital.

 These changes offer the opportunity to address the demand and capacity gap across our area by managing demand much more effectively at each point in
 the patient pathway. TST also pointed towards the development of Accountable Care Systems around each of our three key emergency sites at Newham,
 Whipps Cross and the Royal London to embed and drive the changes required.

 We have made significant progress with implementation of TST already, with changes underway in outpatients, diagnostics and emergency services and
 the case for the redevelopment of Whipps Cross now well developed. These developments being undertaken in partnership with local commissioners and
 providers form a crucial part of our broader organisational strategy.
8
Context: The health needs of our population
 TOWER HAMLETS (TH) is a diverse borough with a population of 280,000, which attracts residents from all over the UK and wider international communities. The population is mobile and relatively young and its
 composition is continually changing due to migration, with a high rate of population churn. There is considerable growth in the population, which is expected to r each in excess of 340,000 by 2022. Population changes
 will be gr eatest in the areas of greatest affluence and greatest deprivation in the borough, which will widen health inequalities. The rapid increase in the 35-64 year old age band will have important consequences for
 local services as these are the ages in which long term conditions first develop (and at an earlier age in the Tower Hamlets' population than elsewhere) which increases the demand on services.

 The local determinants of health needs and life expectancy are wide-ranging and include:

  Maternity and early years
 • 39% of children live in poverty – the highest rate of poverty in the UK
 • 9.0% of the annual 4,500 babies have a low birth weight compared to 7.5% in London, 10-12% of pregnancies are complicated by diabetes and 20% of mothers are estimated as having a common mental disorder

 Children and young people
 • 12.2% of children in reception year (4-5 years old) are obese – the joint 10th highest in the UK. 25.3% of 10-11 year olds are obese – the 9th highest in the country.
 • Children aged 5 years in Tower Hamlets had on average 1.78 decayed, missing or filled teeth compared to 1.23 for London 0.94 for England. Tooth decay requiring extraction is the largest single cause of hospital
    admissions for children.
 • Just 51% of children in TH achieve a good level of cognitive development at age 5 compared to 60% in London and 58% in England.
 • Tower Hamlets has the 8th highest STI rate in the country, 30% of which are in people aged under 24 years
 • Approximately 10% of children are estimated to have a mental illness, similar to national levels

 Adults
 • TH has the second highest premature death rate from circulatory disease, cancer and respiratory disease of all the London boroughs
 • The healthy life expectancy of the population tends to be worse than elsewhere linked to the levels of socioeconomic deprivation.
 • Men in TH have the lowest healthy life expectancy in the country, at 53.6 years compared with 63.3 years nationally. Women in TH are expected to have 57.1 years of good health, compared with the national
   healthy life expectancy of 63.9 years.
 • Although improving, 1 year survival from cancer is in the lowest 10% in the country and is particularly poor for breast, colorectal and prostate cancer.
 • 6% of the GP registered population have been diagnosed with diabetes, compared with 5% in London. The level of diabetes in the Bangladeshi population is significantly higher (8-10%)
 • Tower Hamlets has the fourth highest incidence of serious mental illness in London, and one of the highest rates of observed prevalence of depression (10% of patients registered with a GP)
 • Although rates of alcohol consumption are low in Tower Hamlets due to a large abstinent population1, high risk drinking amongst the population who do drink is common; among the white population, 4 in 10 are
   classified as harmful drinkers compared to 2 in 10 nationally and the most recent alcohol related admissions data from 2010/11 suggests that the rate of hospital admissions is higher than the London and national
   levels
 • 21.5% of residents report that they are current smokers. This is higher than the London average of 18.9% and the national average of 20%
 .
Context: The health needs of our population                                                                                                                                                                        9

NEWHAM is a deprived local authority area with a population of 324,000. Life expectancy in Newham is improving for both men and women but remains lower than the national average. For women the gap between
Newham and England / London is narrowing but for men has widened. There are emerging new health inequalities within the borough and marked differences in life expectancy between different wards. The gap in
life expectancy between the best and worst wards is 11.5 years for men and 13.5 years for women.

The borough is diverse, population-dense and growing rapidly with an estimated 39% population increase by 2031. Most of the residents within the borough are from the black and minority ethnic groups (BME) and
under-45 years of age. The birth rate is the highest in England. With over 75% of babies born to mothers who themselves were born outside the UK.

The local determinants of health needs and life expectancy include:

 Maternity and early years
• 28.8% of children live in poverty and there are high infant mortality rates
• 28.9% of women are delivering their babies via caesarean section – higher than 25% national target
• In Newham, the percentage of live low birth weight babies was higher compared to the London and England mean. In 2014, this figure was 4.4% compared to 3.2% in London and 2.9% in Engl and. When compared
   to our neighbours, Newham was 2nd highest after Tower Hamlets (5.0%).

Children and young people
• Newham has a larger population of children and young people compared to London and England.
• Child immunisation rates are below the averages for London and England and below the national standard to achieve herd immun ity.
• Newham has the second highest rates of dental decay with the average of 1.6 decayed or filled teeth at 5 years old. This is higher than London (1.2) and England (0.9)
• 12.9% of 4-5 year olds are obese, the 5 th highest in England, amongst 10-11 year olds it is 27.6%.
• Newham has the third highest rate of emergency hospital admissions for diabetes in children and young adults under 19. A rate of 86 per 100,000 against an average of 56.9 in London.
• Newham has a higher prevalence of children aged 5-16 years living with a mental health disorder – in the region of 12000 children within with borough.
• Overall rate of STIs is above the average for London and more than twice the average for England

Adults
• Around 21% of the population smoke in Newham which is close to the national average but rates far higher for white British and eastern European men and women and Bangladeshi men. However the impact of
  smoking on health in Newham is disproportionate with the proportion of deaths that can be attributed to smoking being signifi cantly worse than the national average. Newham have low levels of hazardous
  drinkers however high rates of drinking related hospital admissions – those that do drink do so to high levels .
• Newham has the highest Tuberculosisi (TB) rate in England and one of the highest recorded levels of diabetes in the country
• Around 75% of adults report very low levels of physical activity and only 40% of residents report that they eat the recommend ed minimum levels of 5 pieces of fruit or vegetables every day.
• Newham has the second worst one year survival rate for cancer - impacted by late presentation and late referral.
• Newham has high HIV prevalence and the Health Protection Agency suggested 26% of people with HIV do not have a diagnosis. 1/ 3 are diagnosed late.
• Newham has the highest proportion of housing classified as overcrowding in London
• Recorded prevalence of serious mental illness is higher than the national average reflecting factors such as homelessness and substance misuse.
Context: The health needs of our population                                                                                                                                                                  10

WALTHAM FOREST is a diverse borough with 48% of residents from a minority ethnic background.The current population of Waltham Forest is estimated to be 268,000 and is expected to grow by
32,500 by 2021. The largest population growth will be in those under 20 and over 50, signaling an increase in chronic diseases. Whipps Cross hospital provides a full range of services to residents of
Waltham Forest although 28% of activity is from Redbridge. For Whipps Cross specifically, there is significant growth in the proportion of people over the age of 61, which is anticipated will be greater
than in the other East London boroughs. Patients admitted to Whipps Cross are more likely to be over 80 years old and more likely to have dementia than patients admitted to Newham University
Hospital or the Royal London Hospital. This brings considerable challenge when considering the provision of health and care services. Life expectancy in Waltham Forest is similar to the England average
– 79.4 years for men and 83.8 years for women. Deprivation has increased in Waltham Forest, both relatively (i.e. compared to other boroughs) and absolutely.
The local determinants of health needs and life expectancy include:

 Maternity and early years
• 30.4% of children live in poverty
• 22% of the population are aged 0-15
• 4% of all live births have a low birth weight, higher than the London and national average
• Waltham Forest has the second highest rate per 1,000 of congenital and genetic birth disorders in London

Children and young people (CYP)
• The borough has high levels of child obesity – 23.5% of children in year 6 are obese and 11.3% in reception year
• Despite a large reduction in teenage pregnancy rates over the last few years, they remain high
• Self harm related emergency admissions amongst under 19s are higher than in London
• Inpatient admissions of > 3 day duration for CYP aged 0 to 17 for mental health disorders is higher than in London and Englan d
• Percentage with special educational needs in schools is higher than London and England average.
• Waltham Forest ranked 15th highest out of all local authorities for rates of sexually transmitted infections in 2012

 Adults
• 20% of residents are risk drinkers and hospital admissions are growing admissions for men significantly higher than London and England.
• Around 21% of the population smoke and smoking attributable hospital admissions are amongst the highest in the country. Use o f stop smoking services is declining.
• Admission to hospital for falls remains significantly higher in Waltham Forest than in London and comparator boroughs.
• There are on average 87 excess winter deaths per year within the borough, above the London and national average.
• The borough has a higher prevalence of coronary heart disease (CHD) than other boroughs . 6% of the population are estimated to have CHD although GP registers record around 2% highlighting the
   levels of those undiagnosed. The increase in BME population is important as these groups are more at risk of CHD.
• Waltham Forest has high numbers of drug users with Hepatitis C virus, with over 50% of intravenous drug users injecting in 2012 Hepat itis C positive
• Cases of TB is high and rising and is often diagnosed late.
• 47% of patients with HIV are deemed to be diagnosed late which leads to lower life expectancy, potential for more serious illness during the course of the illness and a higher need for health and
   social care services.
• 14.6% of deaths are attributed to diabetes higher than the national average. An estimated 6500 are estimated to be undiagnos ed.
• Incidence of cancer has risen and mortality is higher that the national picture. The poor 5 year survival is attribute to po or awareness of signs and symptoms in some population segments
11
Context: Recent challenges and improvements

Since its creation in 2012, Barts Health itself has faced a number of challenges which it is important to recognise and understand in order to set the context
for our future strategy. These challenges include:

•   Challenges with the quality of care provided to our patients, which has too often in the past fallen short of the high standards we aspire to. This led in
    2015 to the trust being rated 'Inadequate' by the Care Quality Commission following challenging inspections at Whipps Cross, Newham and the Royal
    London hospitals and being placed into 'special measures' for the quality of services.

•   A growing financial challenge with the trust recording a significant deficit in each of the past three years, with a deficit of £137m in 2015/16. This led to
    the trust being placed in financial special measures in Summer 2016 and beginning a process of intensive financial recovery.

•   Difficulties in meeting constitutional access standards, including the 4-hour A&E waiting time and 18-week Referral to Treatment standard. The trust
    suspended reporting against the RTT standard in 2014 as a result of data quality issues and has since been working to validate backlog data.

In the past 12 months, however, the trust has begun to make important progress in addressing these different challenges, including:

•   Achieving significantly improved CQC ratings at Whipps Cross, Royal London and Newham following re-inspection, including 'Requires Improvement'
    ratings for Newham and the Royal London, and greatly improved staff and patient survey results for 2016.

•   Remaining on track with our ambitious financial recovery and receiving our full Sustainability and Transformation Fund allocation for 2016/17 in
    recognition of the successful achievement of our financial control total.

•   Achieving all national cancer waiting time and diagnostics standards and setting a trajectory for returning to reporting against the RTT standard.

•   Achieving external recognition for the high quality of our stroke, trauma, cardiovascular, cancer, maternity and orthopaedics services, and

•   Introducing a new Leadership Operating Model to improve our operational management at site level, which has underpinned many of these changes.

Sustaining and building on these improvements is a crucial foundation for our longer-term development and for this strategy
12
Context: Infrastructure and workforce

Alongside our clinical, operational and financial challenges, the trust's workforce and infrastructure sets important context for our future strategy:

•   Historically, parts of the trust have experienced challenges with recruiting and retaining staff, which has in turn driven high levels of spending on
    temporary staff. Huge strides have been made in the last two years in increasing the number of permanent staff, reducing temporary staffing costs and
    improving staff engagement, wellbeing and morale. Our 16,000 staff are the heart of our organisation and so continuing to develop and improve our
    workforce is a crucial elements of our future strategy.

•   The trust has two major new hospitals at the Royal London in Whitechapel and St Bartholomew's in Smithfield, developed under the Private Finance
    Initiative. Both sites provide world-class facilities for a wide range of local and specialised services but the scale of the developments means the trust
    has very substantial on-going financial commitments which represent one of the drivers for our financial challenges.

•   Whipps Cross is a well-loved hospital which has made great improvements in the quality of care over the past year, but large parts of the Whipps Cross
    estate are now 100 years old and this creates significant challenges to the delivery of modern healthcare. In spite of recent investment in theatres, end
    of life care and critical care facilities, Whipps Cross has one of the largest backlog maintenance bills in the NHS and the site is not sustainable in the
    long term.

•   Facilities at Newham hospital are relatively modern but there is significant pressure on capacity at the site as a result of rising demographic pressures
    and there is a need to make better use of the Gateway Surgical Centre which is part of the Newham site. Mile End hospital is an important site for the
    provision of community, mental health, diagnostics and outpatients services but a clearer future vision, shared with our partners, is needed for the site
    to ensure that the best use is made of this key asset.

•   The trust has a reasonable effective patient administration system in Cerner Millennium, but does not yet make full use of the potential of this and
    other ICT systems to maximise efficiency and improve patient experience. The trust has recently invested significantly in IT hardware, particularly at
    Whipps Cross, but large parts of the trust's ICT infrastructure remain in need of investment.

Our organisational strategy is about getting the best from our people and our infrastructure in order to enable improvements in our services for patients.
13
Structure of our strategy

This diagram captures the structure of our
strategy which is reflected in the rest of this
document and has four parts:                                                    Vision                                    Women             Emergency
                                                                                                         Cancer             and               Care &
                                                                                                                         Children's          Medicine
1.   Our future vision for Barts Health

2.   Our organisational values – what we value                                                                    Clinical
     and how we aspire to behave                                  Organisational values                           Support
                                                                                                                                      Surgery

3.   Our clinical strategy, organised in line with
     the focus of our Clinical Boards and our                                                                                Cardiovasc
     hospital sites                                     Clinical strategy – setting direction for                               ular

                                                                 both services and sites
4.   Our corporate enabling strategies, which
     will help us to deliver our clinical strategy
     and realise our vision

                                                     Commercial

                                                                    Workforce

                                                                                               Estates
                                                                                         ICT
                                                                  Enabling strategies
14
Context: Engagement

This strategy has largely been developed through our clinical boards and networks by engaging with our staff and our Trust board. Some 700 clinicians
joined workshops during 2016/17 to pull together themes and ideas. The result is a framework for what we want to achieve over the next five years.

The next stage is to widen the conversation to obtain more views from staff, patients, partners, the public and our stakeholders. It is through these
conversations and by empowering our clinical boards that we will translate that framework into detailed plans.

These conversations will not be limited to our statutory commitments around consultation and engagement as we believe that by actively working with
patients, the public and our partners on an ingoing basis will strengthen the development of our plans. However, should any plans emerge from this
framework that constitute more substantial service change we are committed to fulfilling our statutory duties around consultation and engagement.
15

    Part two: Vision, operating model and guiding concepts

This section describes:

•     Our overall vision for the Barts Health group, enshrining our commitment to safe and compassionate care

•     Our organisational values, developed with our staff, and the behaviours which underpin our values

•     Our vision for the operating model for the Barts Health group, which our organisational strategy will help to put in
      place, and

•     A small number of key guiding concepts which underpin our broader clinical and organisational strategy
16

Our vision: to be a high performing group of NHS hospitals,
renowned for excellence and innovation and providing safe and
compassionate care to our patients in east London and beyond.
17
Our values and behaviours

                                                               Developed by and with our staff, our values and behaviours are a critical part of our
                                                               overall strategy:
                                                                                        Welcoming
                                                                                        Introduce yourself by saying "Hello, my name is …"
                                                                                        Smile and acknowledge the other person(s) presence
                                                                                        Treat others as you would wish others to treat you
                                                                                        Ensure the environment is safe and pleasant for our patients, our
                                                                                        colleagues and our visitors
                                                                                        Engaging
                                                                                        Get involved in making improvements and bring others with you
                                                                                        Encourage feedback from patients and colleagues and respond to it
                                                                                        Use feedback to make improvements, and empower colleagues to do this
                                                                                        without needing to seek permission
                                                                                        Appreciate that this may be a new experience for patients and colleagues;
                                                                                        help them to become comfortable
Respectful                                                                              Acknowledge efforts and successes; say thank you
Be helpful, courteous and patient                                                       Collaborative
Remain calm, measured and balanced in challenging situations                            Give time and energy to developing relationships within and outside own
Show sensitivity to others' needs and be aware of your own impact                       team
Encourage others to talk openly and share their concerns                                Demonstrate pride in Team Barts Health
Equitable                                                                               Respect and utilise the expertise of colleagues
Value the perspectives and contributions of all and that all backgrounds are            Know your own and others' part in the plan
respected                                                                               Accountable
Recognise that individuals may have different strengths and needs, and that different   Always strive for the highest possible standard
cultures may impact how people think and behave. Be curious to find out                 Fulfil all commitments made to colleagues, supervisors, patients and customers
Work to enact policies, procedures and processes fairly                                 Admit mistakes, mis-judgments, or errors; immediately inform others when
Be open to change and encourage open, honest conversation that helps foster an          unable to meet a commitment; don't be afraid to speak up to do the right thing
inclusive work and learning environment                                                 Do not pretend to have all the answers; actively seek out those who can help
Remember that we all have conscious and unconscious bias; get to know what yours        Take personal responsibility for tough decisions and see efforts through to
are, and work to mitigate them                                                          completion
18
Our operating model: future vision for the Barts Health group

We have a
clear vision of       1. Barts Health Group HQ
the group
operating
model for                                              2. Hospital Sites                                 3. Clinical Boards
Barts Health,
building on                                                                                                   Cancer
the                                                                                                       Cardiovascular
Leadership
Operating                                               Royal                         Clinical           Children's Health
Model which                                            London       Whipps           Strategy               Emergency
                                  St. Barts   Newham
is already in                                             &          Cross              and                   Medical
place:                                                 Mile End                     Standards
                                                                                                              Surgery
                                                                                                             Women's

                  4. Support Services

                                                                                              Clinical
                  Workforce      Estates &              Financial      Business                 and
                                                 ICT
                   services      Facilities              services    Intelligence            Corporate
                                                                                              Support
19
Our operating model: purpose and role of the key functions of the group

We have defined the role of each element of the group function and our organisational strategy describes how we will complete the move to the new
operating model:

                                        1. The Group Headquarters is responsible for overall group strategy, planning and oversight of the other components
                                        of the group: the sites, networks and support services. The role of the HQ includes strategic planning, capital
                                        investment planning, analytics and performance reporting. The HQ also has responsibility for ensuring effective
                                        governance across the group and for acquisition and divestment decisions. The Group HQ is governed by the trust
                                        board and led by the Group Executive and the trust Chief Executive.

 2. The hospital sites are the core operational units within the group structure and are responsible for the oversight and delivery of clinical services at each
 site or sites, as well as any network services provided at other sites. The role of the sites includes operational management, clinical improvement and
 governance, and financial and budget management. The bulk of the group's staff and resources are managed by the hospital sites and the core
 responsibility for delivering safe, effective and efficient services sits with the sites. The sites are led by the site Managing Directors, supported by the site
 leadership teams and governed by the site Management Boards.

 3. The clinical networks bring together multidisciplinary clinicians and other leaders from across the group in each of the designated clinical areas. The
 core role of clinical networks is to set the overall strategy for the group for their clinical area and to understand and address variations in standards within
 the group and between the group and its peers. In doing so, the clinical networks will work closely with the hospital sites and also with the broader health
 system, providing leadership across the STP footprint and beyond. Each clinical networks is led by a Clinical Network Director and the 30 clinical networks
 support eight over-arching Clinical Boards.

 4. The support services comprise functions which operate across the group and provide clinical and non-clinical support predominantly to the hospital
 sites but also the group HQ and clinical networks. The services include clinical support services (e.g. pathology, pharmacy production) and non-clinical
 support services (e.g. recruitment, payroll and ICT). The support services may also offer services to organisations outside the Barts group. Each support
 service has a designated lead director and clear governance, reporting and oversight arrangements.
20
Our partnerships

As an organisation, we operating within a number of different systems, often complex and overlapping. Our ability to develop strong and effective
partnerships with a range of different organisations is therefore critical to our future success. Those partnerships include:

-   With our commissioners, both local and specialised, to joint plan, redesign and develop our services and to address the significant demographic,
    public health and health inequalities challenges that affect East London,

-   With other providers in Northeast London to work together across key clinical services areas, including emergency care, maternity, elective and
    specialised services. This may include developing deeper partnerships in particular service areas such as neurosciences, renal and pathology. We
    also need to work closely with our local primary and community care providers on the development of out of hospital systems and the redesign of
    patient pathways,

-   With other providers across London and nationally where we need to work in partnership to deliver and improve our specialised services. This
    includes our important partnership with UCLH on cancer services, with the Royal Free on renal services and with Great Ormond Street for
    specialised children's services. These partnerships are also great sources of opportunity for collaboration on academic and innovation activities,

-   With our academic partners, particularly Queen Mary University London, to develop our ambitions for life sciences at Whitechapel, the expansion
    of our joint cardiovascular Biomedical Research Centre, and our broader ambition to strengthen and expand our academic activities,

-   With charitable organisations, including the Barts Charity which provides invaluable support to our research, infrastructure and innovation
    ambitions, and with Macmillan cancer support who have generously support a range of activities to improve outcomes and experience for our
    cancer patients, and

-   With the wide range of organisations that support our work, including UCL Partners on quality improvement, the King's Fund on patient
    collaboration and the team that supports our Listening into Action work.

Our future success relies on our ability to create these successfully and mutually beneficial partnerships across all areas of our work.
21
Guiding concepts (1)

A small number of 'guiding concepts' underpin the thinking within our clinical strategy:

1.   Shifting care upstream – the long-term sustainability of Barts Health and the system around it requires us to rethink and redesign the way that the
     health and wellbeing system works and what it prioritises. We need to take every opportunity to move care and support upstream: prioritising
     prevention, moving care closer to home, and ensuring that our valuable hospital resources are available for those who need them. To do this we need to
     empower our patients, to join up primary, community and hospital services, and to make better use of technology to redesign care. This fundamental
     and systemic shift underpins our Transforming Services Together programme and we believe that Barts Health can lead on making this happen.

2.   Developing accountable care – in order to create the conditions for this shift to take place and the pace and scale required, we will need to think
     differently about service models, organisational forms, contracts and payment systems. Our service models will need to become more integrated, better
     co-ordinated, more patient-centred and better able to use technology. The way different organisations work together will need to be more collaborative
     with patients' needs coming ahead of organisational needs. The way we measure success will need to change, focusing on outcomes rather than
     processes and inputs. And the way we contract and pay for care will need to adapt with greater use of patient segmentation, capitation and shared
     contracting arrangements. Our ambition is to lead with our partners in shaping these new accountable care systems.

3.   Developing our group model – alongside this, Barts Health will need an organisational operating model best adapted to the scale and complexity of our
     business. Building on our existing model, we will develop a group hospital model that combines excellent local operational leadership at our hospital
     sites, with appropriate standardisation of both clinical and non-clinical practices. Our model will ensure that each area of our business is run effectively
     while reaping the substantial benefits of scale, both for clinical quality and value for money. The opportunities both to improve clinical resilience and to
     rapidly spread best practice across a wide area can both be realised through the effective operation of this group model.

4.   Clinical and academic integration – we know that there is a strong positive correlation between numbers of patients in clinical trials and clinical
     outcomes, and at Barts Health we have huge opportunities to increase integration between our clinical, research and innovation activities. We can build
     on existing clinical and academic strengths in areas such as cardiovascular and trauma to develop wider and deeper integration between research and
     clinical services delivery. There is a particular opportunity at the Royal London in the context of the life sciences development but there are also
     emerging opportunities at Whipps Cross and Newham, in areas such as diabetes, maternity and older people's services. Our ability to collaborate
     effectively with academic and industry partners will be crucial to this ambition.
22
Guiding concepts (2)

5.   Localise where possible, centralise where necessary – we need to build on the strengths of both our local services and our highly specialised services,
     and to get the right balance between ensuring our population has access locally to as many services as possible, while ensuring we achieve the benefits
     to patient outcomes of consolidating services where there is a strong clinical case for this. Over recent years, national processes have been put in place
     to consolidate cardiovascular, trauma, stroke and some cancer services, with significant improvement in patient care as a result. Barts Health has the
     opportunity to combine the creation of centres of excellence for these highly specialised services, with the ability to share learning and best practices
     and to create joined-up pathways across all of our hospitals. It is critical going forward that we strike the right balance between local accessibility and
     concentration of expertise and Barts Health is well placed to manage this process across our sites.

6.   Developing our people – the scale and diversity of our services make Barts Health a unique place to work and allow us to offer great development
     opportunities for both clinical and non-clinical staff. Historically, we have had challenges with recruiting and retaining a motivated workforce across the
     trust and so it is crucial to our future ambitions that we are able to offer more rewarding and developmental roles across all of our sites. The great
     improvements in our recent staff survey results show the progress we have made on this, but there is much further we can go to make Barts Health an
     employer of choice for NHS staff and for people across East London.

7.   Our wider contribution – our hospitals are critical institutions within East London and we see the role of the trust as wider than the provision of high
     quality health services and the improvement of public health. As well as being a great employer for our 16,000 staff, we can contribute to wider
     employment opportunities through our redevelopment programmes at Whitechapel and Whipps Cross, and to the broadening of employment
     opportunities through the apprenticeship levy. Through our academic partnerships we can also make an important contribution to public education and
     understanding of healthcare science, and through our work on sustainability to a healthier environment for both our patients and our wider population.
     While our primary role will always be as a healthcare provider, our ambition is for Barts Health to make a wider and highly positive contribution to the
     development of East London.

These guiding concepts help to shape the rest of our clinical and organisational strategy and provide points of reference for our more detailed thinking.
23

Part three: clinical strategy

This section provides an overview of our future clinical strategy, building on work led by our clinical networks. It covers:

•   How we have developed our clinical strategy to date, led by our clinical networks and clinical Boards

•   The five over-arching themes which shape our clinical strategy and examples of how each theme will be realised
    across our clinical areas

•   A summary of our clinical strategy for each of our Clinical Board areas – Cardiovascular; Cancer; Women's Health;
    Children's Health; Surgery; Medicine, and Emergency Care, and

•   A summary of our clinical strategy for each of our main hospital sites: St Bartholomew's, Whipps Cross, Newham, Mile
    End and the Royal London.
Developing the clinical strategy

Over the past twelve months we have been developing our clinical boards and their supporting clinical networks to play a critical role in the
operating model of our hospital group. These clinical groups provide a permanent and embedded source of clinical leadership and engagement
which is unique to Barts Health.

One key role of the clinical networks and clinical Boards is to set future clinical strategy for their area, working closely with our site leadership
teams and wider stakeholders. In many cases, there is an overlap between the leadership of our sites and clinical networks but it is important in
setting strategy that we take a trust-wide view.

Another role of our clinical groups is to encourage innovation but also identify unwarranted variation. It is crucial that best practice
is applied across our services and our clinical Boards are well placed to make decisions about which clinical processes will optimise of
quality and efficiency of patient care.

In addition, our clinical networks help to guide our research programme and our education and training activity. Close and effective working
between our clinical networks and sites will be crucial to the future success of our operating model.

Our Boards and networks have been working over recent months to develop the thinking that underpins this strategy and the many examples of
what we aspire to achieve are drawn from that work and from a range of existing and ongoing developments and innovations within the trust.
The work has been steered by the trust Clinical Academic Strategy Board and regular discussions have also taken place with the trust board on
the vision, values and themes underpinning the strategy.

The diagram on the next page shows the current configuration of our Clinical Boards, clinical networks and other supporting structures such as
the cancer tumour groups.
Our clinical boards and networks

 The diagram below sets out the eight clinical boards and their supporting networks or corresponding groups:

Cancer Board        Cardiovascular          Children's       Clinical          Emergency          Medicine Board       Surgery Board      Women's
                    Board                  Health Board      Support           Care Board                                                 Health Board
Tumour groups                                                                                     Networks             Networks
                    Networks                                 Services          Networks                                                   Networks
-Skin                                                                                             -Acute medicine      -Breast surgery
-Colorectal         -Specialised                             Networks          -Emergency         -Diabetes            -Colorectal        -Perinatal
-Upper GI           -Intervention                            -Imaging          Department         -Dermatology         -Critical Care     -Gynaecology
-HPB                -Imaging                                 -Pathology        -Trauma            -Elderly Care        -Dental / OMF
-Lung               -Surgery                                 -Pharmacy                            -Endoscopy           -ENT
-Urology            -Perioperative                           -Clinical                            -Hepatology          -General Surgery
-Haemato-           -Electrophysiology                       Physics                              -Neurosciences       -Gynae Oncology
oncology                                                                                          -Palliative Care     -Hepatobillary
-Head and Neck                                                                                    -Renal               -Ophthalmology
-Breast                                                                                           -Respiratory         -Orthopaedics
-Gynae Oncology                                                                                   -Rheumatology        -Pain management
-Radiotherapy                                                                                     -Sexual Health and   -Perioperative
                                                                                                  HIV                  -Plastics
                                                                                                  -Stroke              -Upper GI
                                                                                                                       -Urology
                                                                                                                       -Vascular

                                                                                                                                             25
26

Themes of our clinical strategy

We have identified five core themes which underpin and unify the different elements of our clinical strategy and which express the different things we need
to achieve in order for our vision to become a reality

Theme                                     Summary
                                          We will pursue the highest standards for all of our services on all of our sites – this commitment to high quality
                                          patient care is our core ambition. In a smaller number of areas, we will build on our existing clinical and
1. Clinical and academic excellence
                                          research strengths to develop centres of clinical and academic excellence. We also need to develop new
                                          sources of strength consistent with our population needs and our ambition to be a major life sciences hub.
                                          We must realise the many opportunities to reduce variation between the trust and its peers and between sites
2. Reducing variation and improving       within the trust in order to improve quality and productivity of services. Bearing down on unwarranted
productivity                              variation in quality, outcomes and cost will support the trust's financial recovery as well as our ambition for
                                          providing the highest quality care.
                                          We have a large, growing, diverse and changing patient population. It is therefore crucial that we ensure our
3. Meeting the needs of our whole         services meet the needs of our whole population with equity of access and outcomes and tailoring of our
population                                services to the needs of particular patient groups. The great diversity of our patient population is a huge source
                                          of strength and one of the key drivers of the trust's life sciences opportunity.
                                          We need to develop networks of services within the trust and across Northeast London and beyond to drive
4. Networking service to improve
                                          higher standards and more efficient care. Joining up patient pathways, sharing resources and spreading best
standards
                                          practice within and beyond the trust will be a key mechanism for driving higher standards.
                                          We need to change the way many of our services operate in order to prioritise prevention, empower our
                                          patients and integrate primary, community and secondary care. Giving patients more control and creating more
5. Prevention and pathway redesign
                                          integrated pathways of care will be crucial to managing growing demand, improving patient experience and
                                          ensure our health system can live within its means in the longer term.
27
Theme 1: clinical and academic excellence – existing strengths

As an organisation with amongst the lowest mortality rates in the country and a newly designated Biomedical Research Centre, we have considerable
clinical and academic strength on which to build. Existing strengths where we need to develop further include:

•   Cardiovascular disease – the Barts Heart Centre is one of the world's leading centres for cardiology and cardiac surgery, and research and innovation in
    the treatment of cardiovascular disease is central to our Biomedical Research Centre designation, developed in partnership with Queen Mary University
    London. The Heart Centre aspires to save 1,000 lives per year through treatment and prevention of cardiovascular disease, providing 7-day services,
    establishing an Advanced Resuscitation Centre and developing our heart rhythm, aorto-vascular, GUCH and ECMO services.

•   Cancer services - the treatment and prevention of cancer is a major priority for the trust. The surgical services at our Royal London, Whipps Cross and St
    Bart's sites and the chemotherapy and radiotherapy services at the Barts Cancer Centre help to ensure the best treatment for our whole population,
    while the Barts Cancer Institute is a Cancer Research UK Centre of Excellence. Within cancer services, our particular clinical and academic priorities are
    breast, lung, renal, bladder, pancreatic and haematological disease.

•   Trauma services – the Royal London hospital as one of the country's lead Major Trauma Centres, achieving outstanding outcomes and commended by
    the Care Quality Commission. Our trauma services are home to a range of clinical innovations, such as the life-saving REBOA technique, and a major
    centre for education, training and research. Our unique strength in trauma provision is a key element of the Whitechapel life sciences development.

•   Renal and diabetes services – through the Barts Kidney Institute centred at the Royal London hospital, our renal services offer high standards of care
    and are a major source of innovation, training and research activity. Our diabetes services at Newham, Whipps Cross and the Royal London are vital to
    meeting the demands of our population and a related area of clinical and academic strength. The combination of our demographic and clinical strengths
    makes the trust an ideal centre for the study of diabetic kidney disease and gestational diabetes.

•   Neurosciences and stroke services – as a hyper-acute stroke unit, the Royal London hospital provides high quality stroke care alongside its strengths in
    neurology and neurosurgery. Our ambition is to provide a cohesive and unified neuroscience service across NE London in collaboration with our
    partners, sharing services and aligning clinical strategies.

•   Critical care – both the Royal London and St Bart's site are major providers for critical care services, including paediatric intensive care at the Royal
    London. The 'Outstanding' rating received by our Royal London services from the CQC demonstrates the strength of this service area.
28
Theme 1: clinical and academic excellence – developing strengths

In order to meet the future needs of our population and develop a strong culture of clinical and academic joint working across the whole of Barts Health, we
have identified a number of areas where we want to develop key services:

•   Older people's services - as part of the redevelopment of the site, we want to make Whipps Cross hospital a centre of excellence for the care and
    wellbeing of older people. The older population in Waltham Forest and Redbridge and the opportunity to co-locate acute, community and health and
    wellbeing services on a redeveloped Whipps Cross site make this a key opportunity to foster a new area of clinical and academic strength for the trust. This
    links with our ambition to develop dedicated frailty units on all of our hospital sites and a chair in geriatric medicine.

•   Elective orthopaedics – building on the strength of our trauma services at the Royal London and the strong reputation of the Barts Health Orthopaedic
    Centre at Newham, we want to develop and improve our orthopaedics services in order to address long waiting times for treatment. Making the best use
    our existing elective capacity at Newham and then creating the additional capacity needed to meet demand are our key priorities, along with the
    development of academic opportunities, including a chair in orthopaedic surgery.

•   Maternity services – our maternity services at Newham, Whipps Cross and the Royal London are hugely important and we at the forefront of
    implementing the national Better Births programme to improve patient choice and experience. Our ambitious plan to offer many more patients the chance
    to give birth in midwife-led setting and at home is crucial to both the quality of care and to meeting future demand.

•   Children's services – the Royal London is a major centre for children's services and we want to strengthen the reputation and profile of our children's
    services here, at Whipps Cross, and at Newham where the brand new Rainbow Centre has recently been completed. Working with Great Ormond Street,
    we have the opportunity to develop a greater range of specialised services at the Royal London, including an expanded paediatric intensive care unit.

•   Integrated Care – through the Tower Hamlets Together vanguard programme, we have developed an innovative new model of out of hospital care in
    partnership with East London FT and the Tower Hamlets GP Care Group. We see this a blueprint for our other sites and it builds on the strength of our
    shared information and research systems across primary and secondary care and the role of the Clinical Effectiveness Group.

•   Life sciences – underpinning a number of key existing and developing strengths, our Whitechapel life sciences initiative is a key priority for the trust and
    will offer opportunities for rapidly developing our clinical and academic strengths in trauma, population health, metabolic diseases and inflammation.
29
Theme 2: reducing variation and improving productivity

Our clinical strategy must drive improvements in standards and, where possible, reductions in costs across our clinical services. This is crucial to our long-term
sustainability as an organisation and to the financial health of the trust and the wider health system. Our key priorities include:

•   Spreading best practice in clinical safety across Barts Health through our award-winning implementation of National Safety Standards for Invasive
    Procedures (NatSSIPs), with the aim of reducing patient safety incidents and Never Events within our surgical services.

•   Using the outcomes from the Getting It Right First Time (GIRFT) programme to drive reductions in variation and cost across each of our clinical specialties.
    Our first priority areas are orthopaedics, vascular surgery and general surgery where opportunities to reduce variation have already been identified,
    followed by urology, ENT and neurosurgery. Opportunities include higher theatre productivity, reduced complication rates and lower costs for devices and
    implants. As the GIRFT programme holds the mirror up to more of our surgical and medical specialties, our clinical networks will have a key role in driving
    the improvements identified to improve quality and productivity.

•   Reducing length of stay on all of our sites, but particularly Royal London and Whipps Cross, including by working with commissioners and social care
    partners to improve our discharge processes. We have identified particular opportunities to reduce length of stay in trauma, older people's, orthopaedics
    and urology services.

•   Improving patient flow through our urgent and emergency care services and our inpatient services. Our acute medicine strategy identifies the expansion
    of ambulatory care services at Newham, Whipps Cross and the Royal London as a key priority for improving efficiency and patient experience, and this sits
    alongside our work with commissioners to ensure patients access the right urgent and emergency services and the spread of the SAFER initiative to
    improve flow across our inpatient wards.

•   Within our cancer services, there is a need to ensure a common standard of provision across all of our sites, so we are prioritising the implementation of
    an acute oncology service at Newham and Whipps Cross and a common approach to the Recovery Package to improve patient experience.

•   Improving the standard of end of life care services across our sites is another key priority with the potential to greatly improve care and reduce
    unnecessary use of hospital beds. We are investing in our staffing across end of life care while our commissioners are investing in out of hospital provision.