Brand overview - Bauer Media Advertising
If your browser does not support JavaScript, please read the page content below: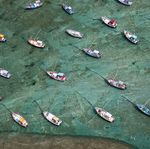 Gourmet Traveller is a trusted source and authority for the best in food, wine and travel. It delivers unique content, escapism and exclusive access to enrich, entertain and inspire the consumer: the Gourmet Traveller.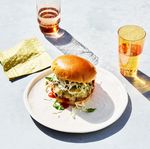 EDITORIAL profiles The Editor of Gourmet Traveller, SARAH OAKES, is an award-winning editor with over 17 years' publishing experience in the top role at some of the country's most widely read magazines and websites. Formerly at the helm of Daily Life, Sunday Life and CLEO, she joined Gourmet Traveller in 2017 to shepherd the magazine through an exciting period of renewal, redesign and relaunch.
LISA FEATHERBY, Gourmet Traveller's Food Director, has created recipes, styled photo shoots and produced food stories for a wide range of Australian and international publications. In her 10 years as a chef, Featherby worked alongside such Australian culinary legends as Janni Kyrtisis and Peter Doyle. She joined the Gourmet Traveller food team in 2007.
MAX ALLEN is one of Australia's most popular communicators of wine and has been a columnist at Gourmet Traveller since 2003. Allen has written several books, won a swag of writing awards and also speaks regularly at tastings, dinners and seminars across the country. HELEN ANDERSON, one of Australia's most experienced travel writers, is Gourmet Traveller's Travel Editor, after being a former travel editor of The Sydney Morning Herald and The Age. "The truly world view of Gourmet, its commitment to excellence in food and travel writing, and its unique investment in travel photography marks it as a world leader," says Anderson.
One of Australia's leading food writers, PAT NOURSE is Gourmet Traveller's Managing Editor and chief restaurant critic, and has been a member of Gourmet's editorial team since 2004.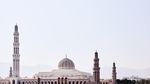 EDITORIAL pillars FOOD AND TRAVEL Our readers look to us for a combination of both aspiration and practical information, whether it be their next getaway or what to cook for dinner. We deliver a global perspective on food and travel delivered with a keen news sense. We offer escapism and luxury but also practical, user-friendly information. We're about celebrating excellence at every level, be it a fine diner or a bistro, a bed and breakfast or a luxury resort. Above all, it is delivered with integrity and authority that our readers know they can trust. We maintain a commitment to local coverage but we provide our readers with a global outlook, with travel stories ranging from short breaks and industry trends to exotic getaways and city hit lists.
We set the food agenda and offer behind-the-curtain experiences, whether it's a restaurant review or news. We deliver first and exclusively and in a sophisticated package. Our readers expect the best and we deliver. Our recipes are vigorously tried and tested and we deliver new and interesting ideas to our readers to challenge and inspire.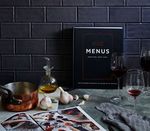 JAN FEB MARCH APRIL MAY JUNE ON SALE 21 Dec 2017 ON SALE 22 Jan 2018 ON SALE 26 Feb 2018 ON SALE 26 Mar 2018 ON SALE 23 Apr 2018 ON SALE 28 May 2018 AUSTRALIAN FOOD This Australia Day Gourmet Traveller is celebrating by showcasing native ingredients: how to cook with them and what we should all know about our indigenous culinary history. CLEAN EATING Clean, plant-based, vegetarian and vegan eating are more than just a passing fad or a new movement, they symbolise an important shift in the way we eat and shop now. In our clean eating issue we focus on recipes and methods that are light, healthy and incredibly tasty.
And because moderation is key and this is Gourmet Traveller don't think for a moment that we won't find a perfect wine match. QUICK MEALS This month we focus on high-impact meals that you can create quickly. We ask chefs, cooks and bakers for their secret-weapon-midweek-meal and put the emphasis on cooking techniques that will leave you spending less time in the kitchen and more time at the table. CHOCOLATE SPECIAL When it comes to chocolate, too much is never enough, right? Gourmet Traveller celebrates Easter with our annual chocolate special. Feast your eyes and tastebuds on over 30 pages of chocolaty goodness.
Including recipes and techniques, feature stories and profiles on producers and makers.
THE FUTURE OF FOOD What's the next big cuisine we will all become obsessed with? What new gadget is going to revolutionise the way we prepare food? Who are the most exciting and innovative chefs in the world right now? In this issue we take a deep dive in to the people, places and trends that will affect the way we cook and eat in 2018 and beyond. Key themes include: design, sustainability and kitchen technology. MIDDLE EASTERN + NATIONAL HOTEL GUIDE Our first ever Middle East themed issue is dedicated to exploring the region and it's cultural and culinary traditions. Travel features Oman , Abu Dhabi and more.
Where are the best hotels in Australia and what makes them stand out from their competitors? In this issue we pay tribute to the innovators shaping our hotel industry and reveal what good service and a perfect club sandwich looks like in 2018.
JULY AUG SEPT OCT NOV DEC/JAN ON SALE 25 Jun 2018 ON SALE 23 Jul 2018 ON SALE 23 Aug 2018 ON SALE 24 Sep 2018 ON SALE 22 Oct 2018 ON SALE 26 Nov 2018 NEW WINTER COOKING July is a winter focused issue that will feature the very first Gourmet Traveller Hibernation Guide, a luxury guide to the best indoor entertainment over the cooler months. Think best books, whiskies, podcasts, dark chocolate, red wine, music and slow cooking. All of the very finest reasons to stay indoors through until August. THE ITALIAN ISSUE This year the annual Italian issue of Gourmet Traveller is going regional. Touring around north, south and central Italy, the magazine will give readers travel experiences, wine recommendations and regional recipes from each part of Italy.
Along with local dining and shopping recommendations we will look at the hotels, architecture and landmarks that should be on your must-see list. RESTAURANT GUIDE + AWARDS We reveal the best restaurants in Australia and launch our 2019 Restaurant Guide. This restaurantfocused issue reflects on the food trends that have informed the past 12 months and looks at what's set to change in the future. Recipes from some of the best new restaurants in Australia and profiles of up-andcoming chefs and influencers. TECHNIQUES AND TRICKS An issue focused on upskilling the home chef. We'll reveal what the average Australian chef does at home in the kitchen, the kit they have, the equipment they desire and more than 50+ instructional pages on how to become a better cook at home.
THE PARTY ISSUE + SUMMER ENTERTAINING This month our focus is on summer entertaining and hosting a great party. We take a look at the summer drinking and eating trends that will shape the party season and round up the restaurants, and bars that should be on your to do list over the warmest months of the year. GOURMET X TRAVELLER In a very special first, the December/January issue of Gourmet Traveller will come as two separate magazines. One dedicated to the very best in summer entertaining and dining, the other dedicated to luxury travel. Our Travel special will focus on the best summer escapes around the world and will feature 112 pages of dedicated travel content including an extended nine-page fashion and beauty section with a focus on fragrance and accessories.
Our dedicated food issue will take a look at the summer drinking and eating trends that will shape the party season and round up the restaurants, and bars that should be on your to-do list over the warmest months of the year. The two premium magazines will be belly-bound and on sale for an extended period of six weeks across the summer.
Subject to change at Editorial discretion GOURMET TRAVELLER Print Calendar
JAN FEB MARCH APRIL MAY JUNE HEALTHY EATING We collate our healthiest recipes, including our most popular salad recipes of all time, to help with your festive detox. Plus recipe collections for back-to-work snacks and easy meals. AUSTRALIA DAY Entertaining inspiration for Australia Day including table settings, barbecue recipes and hosting tips. Plus, classic Australian dishes everyone should know how to master. TRAVEL GUIDE Weekender inspiration, the most far-flung hotels, what's new in cruises and the very best AirBNBs.
AUTUMN FARE Recipes to get you excited about the change of seasons. Figs, stone fruit and more. How to use up your end of summer fruit by turning it into preserves. KITCHEN UPDATES Big purchases you should consider, cool gadgets and appliances. CHOCOLATE Easter recipe collections including plenty of new chocolate ideas and global celebration recipes. The most innovative ways chefs are using chocolate. Plus, we go inside a chocolate factory to find out how bean goes to bar.
TOP 100 TRENDS We highlight the best of the best for the year ahead – the best in travel destinations, hotels, style, food and drink. MOTHER'S DAY GT's ultimate gift guide is back for another year. We also compile the best recipes to make. GT HOTEL GUIDE Finalists and winners are announced. In July we list the best hotels in each capital city, those you can escape to for a weekend getaway, and the most remote hotels in the world. JULY AUG SEPT OCT NOV DEC EUROPEAN SUMMER Your go-to guide to essential dining and wining in the world's food and culture capitals – London, Paris, Rome.
WINTER FARE Think, slow-cooking.
GT RESTAURANT AWARDS It's a big one which is why it spans two months. We announce the winners and shoot videos with the finalists. Look out for the party highlights and wrap-up of the best restaurants across the country. Highlights from the printed Guide will appear online in September – including the top 10 restaurants in each capital city and the Top 100 restaurants in the country. FATHER'S DAY GT's ultimate gift guide is back for another year. We also compile the best recipes to make. BEST OF ITALY Pasta special: from ragù to gnocchi, we wrap up the best pasta recipes on GT from the past 10 years.
Also, the best Italian restaurants around the country, and we interview leading chefs in the field about their tips for cooking Italian at home. PARTY SEASON Fail-safe recipes for every type of entertaining – from formal dinner parties to casual barbecues and picnics. Inspiration for the ultimate entertainer's kitchen (shared from Homes to Love) and tips for entertaining outdoors. SUMMERTIME Recipe collections spanning seafood, decadent desserts, side dishes, mains and drinks. We'll provide styling and entertaining tips, plus we wrap up the best of the year – from the best cookbooks of 2018 to our most popular recipes online.
We look at the perfect summer weekend in each of Australia's capital cities, plus the best hotels to visit on the coast.
CHRISTMAS & NEW YEAR How to have yourself a very stylish Christmas with all the trimmings. We also provide hitlists on where to spend Christmas Day, New Year's and more. GOURMET TRAVELLER Digital Calendar *Subject to change at Editorial discretion
SIGNATURE properties THE ANNUAL HOTEL GUIDE AND AWARDS Now in its fifth year, The annual Australian Hotel Guide and Awards celebrates Australia's Top 50 properties, from luxury CBD digs to quirky regional boutique stays, shining a light on Australia's dynamic and diverse accommodation scene. The comprehensive publication, compiled by reviewers from Australia's most authoritative travel magazine, is an indispensable guide to the country's top 50 hotels.
In addition, dozens more memorable Australian resorts and lodges, unique properties, spas and budget lodgings are included. This is an ideal marketing tool for your brand, presenting access to key hoteliers and raising the profile of accommodations away from the traditional tourist trail. THE ANNUAL RESTAURANT GUIDE AND AWARDS Having run for 36 Years, The annual Restaurant Guide and Awards program celebrates Australia's finest dining experiences, shining a light on the country's top 400 dining experiences. The Awards evening itself, a sit-down dinner for 150 of Australia's finest chefs, brings together the movers and shakers in the food world.
Authentic, credible and industry-recognised, this initiative showcases Australia's exceptional and diverse food scene. Dispensing this content as a marketing tool to overseas media and travellers is an invaluable education opportunity. DESTINATIONS For the first time, Gourmet Traveller has compiled a collection of its most dazzling travel photography. Visit some of the world's most beautiful and exotic places through the lenses of the world's finest photographers. The book traverses the globe making stops along the banks of the Yangzi River, on the streets of Cuba and at the grand turquoise minarets of Uzbekistan.
Immerse yourself in the architecture, the food and the culture of the places you've been to and the ones you long to visit. A visual feast on every page. On sale September 24.
D COOKBOOKS In a world that's increasingly fast-paced and low-touch, it makes more sense than ever to seek balance by immersing ourselves in the sight, sound, touch and taste of cooking. Gourmet Traveller cookbooks celebrate the art and fun of cooking from swoon-worthy desserts to Mexican feasts and Italian classics, slow food, speedy dinners and everything in between. Highly collectable, Gourmet Traveller cookbooks have a firm place in the Australian kitchen and on the Australian table.
CONTACTS NAME P OSITION PHONE NUMBER EMAIL Paul Gardiner Director of Sales +61 (02) 9282 8676 PGardiner@bauer-media.com.au Karen Holmes Head of Key Accounts +61 (02) 9282 8733 KHolmes@bauer-media.com.au Jaclyn Clements VIC, SA, WA Head of Sales +61 (03) 9823 6341 JClements@bauer-media.com.au Judy Taylor QLD Head of Sales +61 (07) 3101 6636 JTaylor@bauer-media.com.au Nicky Simpson SA, WA Sales Manager +61 414 298 725 NSimpson@bauer-media.com.au