Catching the Phish that Got Away - Best Practices in Adaptive Security to Block Evasive Phishing Attacks
Page content transcription
If your browser does not render page correctly, please read the page content below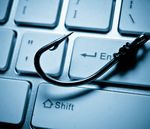 Catching the
Phish that Got
Away
Best Practices in Adaptive Security
to Block Evasive Phishing Attacks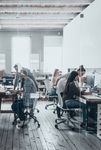 Contents
Executive Summary .  .  .  .  .  .  .  .  .  .  .  .  .  .  .  .  .  .  .  .  .  .  .  .  .  .  .  .  .  .  .  .  .  .  .  .  .  .  .  .  .  .  .  .  .  .  .  .  .  .  .  .  .  .  .  .  .  .  .  .  .  .  .  .  .  .  .  .  .  .  .  .  .  .  .  .  .  .  .  . 2

Corporate Email Remains Highly Vulnerable to Cyber Threats  .  .  .  .  .  .  .  .  .  .  .  .  .  .  .  .  .  .  .  .  .  .  .  .  .  .  .  .  .  .  .  .  .  .  .  .  .  .  .  .  .  .  .  . 4

       Gaps in the cloud .  .  .  .  .  .  .  .  .  .  .  .  .  .  .  .  .  .  .  .  .  .  .  .  .  .  .  .  .  .  .  .  .  .  .  .  .  .  .  .  .  .  .  .  .  .  .  .  .  .  .  .  .  .  .  .  .  .  .  .  .  .  .  .  .  .  .  .  .  .  .  .  .  .  .  .  .  .  .  . 4

       Phishing is lucrative .  .  .  .  .  .  .  .  .  .  .  .  .  .  .  .  .  .  .  .  .  .  .  .  .  .  .  .  .  .  .  .  .  .  .  .  .  .  .  .  .  .  .  .  .  .  .  .  .  .  .  .  .  .  .  .  .  .  .  .  .  .  .  .  .  .  .  .  .  .  .  .  .  .  .  .  .  . 4

       No experience needed .  .  .  .  .  .  .  .  .  .  .  .  .  .  .  .  .  .  .  .  .  .  .  .  .  .  .  .  .  .  .  .  .  .  .  .  .  .  .  .  .  .  .  .  .  .  .  .  .  .  .  .  .  .  .  .  .  .  .  .  .  .  .  .  .  .  .  .  .  .  .  .  .  .  .  . 4

       Evasive attacks avoid detection .  .  .  .  .  .  .  .  .  .  .  .  .  .  .  .  .  .  .  .  .  .  .  .  .  .  .  .  .  .  .  .  .  .  .  .  .  .  .  .  .  .  .  .  .  .  .  .  .  .  .  .  .  .  .  .  .  .  .  .  .  .  .  .  .  .  .  .  . 4

Time to Establish an IDR Layer in Corporate Email Security .  .  .  .  .  .  .  .  .  .  .  .  .  .  .  .  .  .  .  .  .  .  .  .  .  .  .  .  .  .  .  .  .  .  .  .  .  .  .  .  .  .  .  .  .  .  . 6

       IDR – Advanced, Automated and Adaptive Corporate Email Security .  .  .  .  .  .  .  .  .  .  .  .  .  .  .  .  .  .  .  .  .  .  .  .  .  .  .  .  .  .  .  .  .  .  .  .  .  . 7

       IDR – Reducing Business Risk  .  .  .  .  .  .  .  .  .  .  .  .  .  .  .  .  .  .  .  .  .  .  .  .  .  .  .  .  .  .  .  .  .  .  .  .  .  .  .  .  .  .  .  .  .  .  .  .  .  .  .  .  .  .  .  .  .  .  .  .  .  .  .  .  .  .  .  .  .  . 7

       IDR – Crowd Sourcing Threat Intelligence .  .  .  .  .  .  .  .  .  .  .  .  .  .  .  .  .  .  .  .  .  .  .  .  .  .  .  .  .  .  .  .  .  .  .  .  .  .  .  .  .  .  .  .  .  .  .  .  .  .  .  .  .  .  .  .  .  .  .  . 7

Best Practices in IDR Implementation .  .  .  .  .  .  .  .  .  .  .  .  .  .  .  .  .  .  .  .  .  .  .  .  .  .  .  .  .  .  .  .  .  .  .  .  .  .  .  .  .  .  .  .  .  .  .  .  .  .  .  .  .  .  .  .  .  .  .  .  .  .  .  .  . 8

       Frictionless Onboarding .  .  .  .  .  .  .  .  .  .  .  .  .  .  .  .  .  .  .  .  .  .  .  .  .  .  .  .  .  .  .  .  .  .  .  .  .  .  .  .  .  .  .  .  .  .  .  .  .  .  .  .  .  .  .  .  .  .  .  .  .  .  .  .  .  .  .  .  .  .  .  .  .  .  . 8

       Automated Response and Remediation .  .  .  .  .  .  .  .  .  .  .  .  .  .  .  .  .  .  .  .  .  .  .  .  .  .  .  .  .  .  .  .  .  .  .  .  .  .  .  .  .  .  .  .  .  .  .  .  .  .  .  .  .  .  .  .  .  .  .  .  .  . 8

       Adaptive Threat Protection .  .  .  .  .  .  .  .  .  .  .  .  .  .  .  .  .  .  .  .  .  .  .  .  .  .  .  .  .  .  .  .  .  .  .  .  .  .  .  .  .  .  .  .  .  .  .  .  .  .  .  .  .  .  .  .  .  .  .  .  .  .  .  .  .  .  .  .  .  .  .  . 8

       Effective Employee Engagement .  .  .  .  .  .  .  .  .  .  .  .  .  .  .  .  .  .  .  .  .  .  .  .  .  .  .  .  .  .  .  .  .  .  .  .  .  .  .  .  .  .  .  .  .  .  .  .  .  .  .  .  .  .  .  .  .  .  .  .  .  .  .  .  .  .  .  . 8

       Summary  .  .  .  .  .  .  .  .  .  .  .  .  .  .  .  .  .  .  .  .  .  .  .  .  .  .  .  .  .  .  .  .  .  .  .  .  .  .  .  .  .  .  .  .  .  .  .  .  .  .  .  .  .  .  .  .  .  .  .  .  .  .  .  .  .  .  .  .  .  .  .  .  .  .  .  .  .  .  .  .  .  .  .  .  .  . 9

              www.Cyren.com                                                                                                                                                                                                                                                     2
Executive Summary
Cybersecurity professionals understand that no single defense will catch all cyber threats. Gartner recommends a
layered and adaptive security architecture that enables a continuous cycle of "prevent-detect-respond-predict"
defense. While this architecture is widely used by cybersecurity vendors, it is noticeably absent in corporate email
security. Most organizations still rely primarily on prevention delivered by a secure email gateway (SEG) at the network
perimeter.
The secure email gateways has one purpose - prevent email-borne cyberattacks from penetrating the enterprise
network. But as threats increase in sophistication and number, the SEG frequently fails. Despite vendor improvements
in SEG filtering and performance, too many phishing, BEC1 and fraud attacks get past the SEG and land in corporate
mailboxes, greatly increasing business risk.
Email-borne phishing is a major problem facing organizations of all sizes, with 78% of Office 365 administrators
reporting security breaches with phishing as the leading cause. Experts predict that phishing attacks will increase
because phishers never rest. The investment is minor; the payoff is lucrative; and it takes only one victim to breach an
organization.
The rise in successful email-borne cyberattacks is driven by three main factors:

       1        First, Office 365 creates a new and attractive attack surface of hosted email platforms in
                the cloud. Adoption of Office 365 is becoming ubiquitous making it a popular target for
                cybercriminals.

       2        Second, Phishing, BEC and fraud attacks are more sophisticated and constantly evolving.
                They use evasion techniques to avoid detection by cybersecurity systems, and social
                engineering to create a sense of urgency that induces people to click or follow instructions.

       3        Third, IT admins and SOC2 teams are stretched to the limit. Cybersecurity skills are in
                short supply. Depleted staff are bombarded on a daily basis with alerts and struggle to
                get ahead of the curve.
Organizations need to bolster their perimeter approach to email security. Inbox Detection and Response, or IDR,
introduces a critical layer of security, right at the cloud mailbox, filling the gaps in detection and remediation left by
the SEG. The SEG continues to operate as first layer of defense, removing spam and malware threats as emails pass
through it. The IDR layer operates in the mailbox, catching all the phish that got away.
This paper takes a deep dive into corporate email security to explain:
   • Why corporate email in the cloud remains highly vulnerable to cyber threats
   • How Inbox Detection and Response (IDR) addresses these vulnerabilities
   • Best practices in IDR Implementation

                         1
                             Business Email Compromise
      www.Cyren.com                                                                                                      3
                         Security Operations Center
                         2
Corporate Email Remains
Highly Vulnerable to
Cyber Threats
The Gartner model of adaptive security architecture has been applied to many cyberattack vectors, including
email security. On-premises email servers often have anti-malware and anti-phishing engines installed on them to
provide regular scans and to detect newly found threats in the mailbox. When organizations migrate to cloud-hosted
mailboxes, this is no longer possible. Hence, a critical gap in email security now exists.

Gaps in the cloud
Enterprises using Office 365 email platform in the cloud report a higher average incidence of successful phishing
attacks than they experienced with on-premises email platforms. Users also report that native Office 365 add-ons—
Exchange Online Protection (EOP) and Advanced Threat Protection (ATP)—often fail to detect and isolate threats. As
a result, too many phishing emails wind up in user mailboxes, where they become the users' problem.

Phishing is lucrative
Successfully phishing an employee's Office 365 credentials is lucrative. Armed with legitimate credentials, a
cybercriminal can send emails from a real and recognized corporate account, opening inner doors to company data
and assets. A Business Compromised Email (BEC) attack may be used to obtain information that will enable further
penetration into the organization, or to extract a more immediate payback. The business risk is compounded when
the compromised account has admin permissions. It is far more difficult to defend against a compromised insider
than an external email attempting to impersonate an internal sender.

No experience needed
Today, no particular expertise is needed to launch a sophisticated phishing attack. It's easy. On the Dark Web, veteran
and novice cybercriminals conduct a robust business in low-cost, high-quality, and easy-to-use phishing campaigns,
which can be purchased as a service or as do-it-yourself kits that contain everything needed to launch a phishing
campaign. To avoid detection and assure their chances for success, sophisticated phishing campaigns utilize and array
of evasion techniques. The more the criminal pays for a phishing kit or service on the Dark Web, the more evasion
tactics will be included.
As the barriers to entry fall away, the volume and frequency of phishing attacks has spiraled upward, and traditional
SEGs are failing to detect them. How are Secure Email Gateways failing? Typically, the SEG extracts URLs from email
messages and from attachments. Standard SEGs check the URL against a list of known phishing sites. Advanced
SEGs use more sophisticated detection capabilities such as "time-of-click." Predictably, these improved detection
techniques have spawned further evasion tactics, making the SEG less effective.

Evasive attacks avoid detection
Advanced Secure Email Gateways now include detection capabilities like in-line sandboxing and support
authentication protocols like SPF, DKIM and DMARC3. Unfortunately, even advanced SEGs have a critical limitation
that prevents them from detecting account-takeover attacks, spear phishing, cousin domain spoofing and unknown
threats. Their insurmountable limitation is that they see the email at a single point in time and get only one pass to
identify an attack. When the SEG fails to detect a threat, the email is delivered to the user mailbox and is no longer
accessible to the SEG. Should a new threat be discovered post-click or post-delivery, it is too late. The email cannot
be retrieved and the SEG can no longer intervene.
Let's take a closer look at how evasion tactics enable phishing and fraud emails to bypass the SEG and trick users into
taking the bait.

                        3
                         SPF: Sender Policy Framework, DKIM: DomainKeys Identified Email, DMARC: Domain-based Message
      www.Cyren.com                                                                                                      4
                        Authentication, Reporting and Conformance
Evasion Tactics
Evasion tactics help bad actors avoid detection so their attacks have a better chance of success. They need to fool the
SEG, the user, and other cybersecurity solutions that hunt for them on the web.

Fooling the SEG                                                     For example:
Activating or uploading malicious content to the target             Consider a Business Email Compromise
webpage only after the email has been scanned is a tactic           attack that gets past the SEG and succeeds
that is not new. Advanced SEGs countered this tactic with           in obtaining one user's login and password
"time-of-click" detection, which automatically rescans an           credentials. The attacker may simply
email when the user clicks the link. It gives the SEG one           observe his victim's email correspondence
last chance to detect a malicious URL. However, spear               for a period of time, and then start sending
phishing and BEC attacks contain no URLs or attachments,            messages to strategically placed employees
so they appear harmless to the SEG. Once the tainted                to gain access to sensitive data that can be
email has evaded the SEG, the user is the last line of              used to steal funds in a wire fraud attack.
defense. For example:                                               The SEG cannot detect this activity.

Fooling the user                                                    For example:
Evasion tactics trick users as well. 50% of users click             Consider the employee who receives an
on links because social engineering creates a sense of              email from one of his shadow applications,
urgency. Cousin domains are used to obfuscate URLs and              saying a security vulnerability has just been
create look-alike websites. Punycode attacks use foreign            patched, so please click now to update. Not
language characters that resemble English ones. Likewise,           only does the counterfeit email/site look and
attackers serve up local versions of a spoofed site, so the         act like the real thing, it has all the expected
domain looks legit, but it's not. For example,                      security trappings. Even the most vigilant,
                                                                    security-trained users fall for these tricks.

Fooling cybersecurity
Bad actors also need to evade detection by cybersecurity
companies. They learn the IP address ranges of these
companies and block the connection attempt. Or they
change a couple of pixels in a fingerprinted image so the
tampering is not detected. Target website HTML code is
often obfuscated and encrypted. These are but a few of
the techniques used to avoid detection. There are many
others.

      www.Cyren.com                                                                                                    5
Time to Establish an
IDR Layer in Corporate
Email Security
By 2021, Gartner expects 70% of public and private companies to be using cloud email services. Also according to
Gartner:

                                  1 in 5
                           corporate employees now use                                       is the most widely used cloud
                              Office 365 cloud service.                                           service by user count.

Business applications hosted in the cloud have created the need for an inner layer of email security. While the SEG
remains an important perimeter defense system, it lets sophisticated threats through. Inbox Detection and Response
(IDR) allows enterprises to close this gap in email security by deploying an additional layer of intelligent and adaptive
threat protection where it's needed most – in the Inbox.
The IDR layer of email security is easy to implement and scale in the cloud, and it focuses on the user Inbox rather
than on the network paths to and from the Office 365 server.

EmailSecurity
     Security  – Maturity
             – Maturity   Model
                       Model
                                                                                                                      •    IDR – Inbox Detection & Response
          Automation

                                                                      Continuous risk                                 •    SAT – Security Awareness Training
                                                                      assessment
                                                                                                                      ••   IDR –-IAdvanced
                                                                                                                           ATP     nbox Detection  & Response
                                                                                                                                           Threat Protection
                                 SEG                     ATP                                                          ••   SAT ––SSecure
                                                                                                                           SEG      ecurity Awareness
                                                                                                                                         Email Gateway Training
                                                                              Anomaly detection
                                            Network
                                            sandbox
                                                                                                  IDR                 ••   ATP -A dvanced Threat Protection
                                                                                                                           EOP – Exchange Online Protection
                                                                                         Post delivery
                                                                                                                      •    SEG –S ecure Email Gateway
                                                              Safe links                 remediation                  •    EOP -E xchange Online Protection
                                Data discovery
                                                                   Safe attachments
                                & analysis
                                                                                              Evasive phishing
                                                                                              detection
                                           Anti-phishing              Attack simulator

                            Anti-spamA               nti-malware             Training              User reporting

                                EOP                                                      SAT
          Manual

                       Simple                                                                                                                        Advanced

                                                 Office 365 is a mature application that requires a mature cybersecurity solution

      www.Cyren.com                                                                                                                                               6
IDR – Advanced, Automated and Adaptive Corporate Email Security
Inbox Detection and Response (IDR) recognizes that the SEG should remain an essential first layer of preventative
security control. It ensures a clean Internet pipe by removing spam, malware, and known threats as emails pass
through it.
The IDR layer complements and strengthens cybersecurity posture, by filling the gaps left by the SEG and by native
Office 365 EOP ad ATP add-ons.
By design, the IDR layer has continuous access to all emails in the Office 365 mailbox. Therefore, it can provide
continuous monitoring and detection rather than the one-pass detection provided by the SEG and its add-ons.
Persistent rescanning of emails also facilitates more sophisticated detection and remediation controls that utilize
machine learning and closed loop automation. For example, in the IDR layer, organizations can:

                                                             Monitor user behaviors and interactions in the mailbox
                                                             to identify anomalies.

                                                             Collect and correlate multiple sources of data to
                                                             determine whether an email is malicious and requires
                                                             action.

                                                             Enable automated remediation in the mailbox and
                                                             across all mailboxes

                                                             Allow users to interact with detection technologies and
                                                             provide feedback

                                                             Incorporate user feedback automatically

                                                             Utilize feedback loops to reinforce machine-learning
                                                             (ML) algorithms and predict what the next threat might
                                                             look like.

                                                             Push intelligence to SEGs and other security assets,
                                                             strengthening the organization's overall security posture.

IDR – Reducing Business Risk
                                                                     While security training programs focus
The rise in evasive phishing puts your business at
risk. First it overwhelms SOC and IT personnel who                   on awareness and behavior modification,
are responsible for analyzing and remediating these                  they rarely result in the employee's
suspicious/malicious emails. Security teams don't have               ability to spot phishing. By putting a layer
time or resources to process all the threats. Second, even           of protection right in the mailbox, IDR
if only one employee opens a tainted email and takes the             solutions make it easier for employees to
phishing bait or falls for the fraud, the damage to your             keep email security top-of-mind, without
business assets, data and reputation can be severe.                  expending a lot of time and impinging on
                                                                     productivity.

      www.Cyren.com                                                                                                    7
Best Practices in IDR
Implementation
Organizations ready for the benefits of an IDR solution should insist on four         Ideally, IDR solutions should
capabilities: frictionless onboarding, automation, adaptive threat protection,        perform multiple analyses,
and effective user engagement.                                                        including:

                                                                                      URL Behavior Analysis: protects
Easy Onboarding                                                                       users from credential theft by
Installing a layer of protection in the Office 365 mailbox must be frictionless for   extracting URLs from emails and
IT admins and users alike. IDR solutions are best delivered as a cloud service        examining the destination web
that plugs directly into cloud mailboxes using native APIs provided by Office         page for evidence that it might
365. Plug and play solutions improve time-to-value and lower adoption costs.          be a phishing site. Underlying
                                                                                      technologies should be built
Deployment should take minutes rather than days, and require no change at all         specifically to detect evasive
to the organization's current email security infrastructure. This approach leaves     phishing tactics. For example,
the SEG undisturbed, preserving sunk costs. It also protects ongoing investment       automatically access suspect sites
for organizations that have licensed the native SEG capabilities of Office 365.       from multiple source IP addresses
                                                                                      and emulate different browsers to
Automated Response and Remediation                                                    observe how the site renders in
                                                                                      different environments.
The continuous scanning, detection, analysis and remediation functions of
the IDR layer should be fully automated. The IDR layer should be able to scan         Mailbox Behavior Analysis:
all emails when they arrive at the mailbox and then persistently rescan the           profiles mailbox activity to create
mailbox when new threats are discovered or at regular intervals.                      a baseline of trusted behaviors
                                                                                      and relationships. Who sends
Zero touch automation is key to accelerating time to response and remediation.        emails to whom and at what
Automation increases the productivity of IT admins and security teams. Look           time of day? What volumes?
for automated remediation actions that include:                                       What do the contents look like?
                                                                                      And many others. Mailboxes are
   • Tag and deliver suspicious emails, allowing users to close the loop              then continuously monitored
   • Move detected threats to different folders and send alerts                       for anomalous behaviors and
                                                                                      predictive analytics are used to
   • Remove detected threats from every mailbox across the entire                     detect threats. For example, if an
     organization – per security policy. This alone will save hours of manual         executive never sends emails to a
     remediation for the security team.                                               finance cloud, and then suddenly
                                                                                      he does, late on a Friday evening,
Adaptive Threat Protection                                                            requesting a money transfer,
To keep pace with evasive attacks, IDR solutions must offer truly adaptive threat     this behavior will be an anomaly,
                                                                                      indicating a possible BEC attack.
protection. Look for solutions that utilize superior native detection capabilities
complemented by machine-learning algorithms. The IDR layer must be able               Incident Analysis: Enables rapid
continuously learn and to adapt as attackers pivot and try different methods.         investigation, containment,
Ideally, IDR solutions should perform multiple analyses, including:                   response and remediation of
                                                                                      threats. Incident is created
Sender Behavior Analysis: detects imposter or spoofed emails based on header          whenever an email contravenes a
analysis, cousin or look-alike domain detection, as well as natural language          security policy or is reported by the
processing to determine whether the language in the body of an email might            user. Look for automation here too,
be indicative of social engineering.                                                  including clear display of detailed
                                                                                      forensic data per incident and
Effective User Engagement                                                             automatic aggregation of similar
The best IDR solutions provide an email detection, analysis and remediation           incidents into a single case that can
                                                                                      be remediated in one fell swoop.
framework that enables productive employee participation in the company's
                                                                                      Automated incident analysis and
security goals. Users should receive clear warning of threats, and be able to         workflows mean security teams
automatically scan, report and remediate suspect emails that appear in their          need fewer skilled resources and
Inbox. Likewise, as users close the remediation loop, their feedback should be        can respond to threats much faster.
incorporated into the system, making it more effective over time.

      www.Cyren.com                                                                                                   8
Summary
The prevailing email security architecture in most organizations has not kept pace with the challenges introduced by
cloud email platforms and evasive attacks. Email-borne phishing, BEC and fraud threats continue to avoid detection
and land in user mailboxes. Regardless of how well employees are trained, they still fall victim to these scams,
increasing the risk of data breach.
Inbox Detection and Response provides an automated and adaptive layer of cybersecurity where it is needed most -
right in the mailbox. Organizations are advised to choose an IDR solution that is not-invasive and deploys seamlessly
for both IT admins and users.
Inbox Detection and Response solutions are successfully filling the gaps left by Security Email Gateways. Business
risk and SOC overload is reduced dramatically through rapid containment of phishing threats using continuous
monitoring and detection, automated response and remediation, and effective employee engagement.

Cyren is a messaging security company that protects enterprise email users from today's evasive threats and supplies threat
intelligence solutions to security software integrators, hardware OEMs, and large service providers. Cyren's GlobalViewTM threat
intelligence network analyzes billions of email and web transactions daily and is trusted by companies like Microsoft, Google and
Check Point, who utilize Cyren's APIs and SDKs to operationalize threat intelligence for their customers.

HEADQUARTERS                                SALES & MARKETING                                                                R&D L AB S
US Virginia                                 US Austin                                                                        Germany
1430 Spring Hill Road Suite 330             7000 North Mopac                                                                 Heidestrasse 10
McLean, Virginia 22102                      Expressway Suite 300                                                             10557 Berlin
                                            Austin, Texas 78731                                                              Tel: +49 (30) 52 00 56 - 0
Tel: 703-760-3320
                                                                                                                             Fax: +49 (30) 52 00 56 - 299
Fax: 703-760-3321
                                            UK Bracknell                                                                     Iceland
                                            Maxis 1                                                                          Dalshraun 3
                                            43 Western Road                                                                  IS-220, Hafnarfjordur
                                            Bracknell, Berkshire RG12                                                        Tel: +354-540-740
                                            1RT
                                                                                                                             Israel
                                            US Silicon Valley                                                                10 Ha-Menofim St,
                                            1230 Midas Way Suite 110                                                         5th Floor
                                            Sunnyvale, CA 94085                                                              Herzliya 4672561
                                            Tel: 650-864-2000                                                                Tel: +972-9-8636 888
      Cyren.com                                                                                                              Fax: +972-9-8948 214
                                            Fax: 650-864-2002
      @CyrenInc
                                         ©2020. Cyren Ltd. All Rights Reserved. Proprietary and Confidential. This document and the contents therein are the sole property of Cyren and
      linkedin.com/company/cyren         may not be transmitted or reproduced without Cyren's express written permission. All other trademarks, product names, and company names
                                         and logos appearing in this document are the property of their respective owners. [20200218]