Clifton Springs Primary School Handbook
Page content transcription
If your browser does not render page correctly, please read the page content below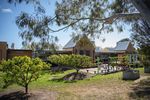 Table of Contents
School Aims and Values
      School aims
      School philosophy
General Information
      Contact details
      Term Dates
      Staff
      Attendance times and Lesson times
      School crossing
      Absences
      Collection of money
      Food
      Lunch orders
      School council
      Parents Club
      Bikes
      Dogs
Enrolment
      School entry immunisation certificate
      School uniform
      Emergency information
      Conveyance Allowance
Foundation Orientation
      What is the Foundation year?
      Preparing your child for Foundation
      Getting started
      What will your Foundation student be doing at school?
Communication
      Assemblies
      Newsletters
      Notes
      School Calendar
      Diaries
      Reporting to parents
      Parent Channels for Communication
Curriculum
      Literacy
      Numeracy
      Science
      Visual Arts
      Performing Arts
      Italian
      Physical Education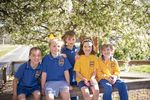 Information Communication Technology
Extra Curriculum
     Athletics
     Swimming program
     After School Program
     Camps
     Excursions and special events
     Instrumental music
     Library
Student Wellbeing and Management
     Wellbeing and Student Management Policy
     Education Maintenance Allowance
     Accidents (Toilet)
     Disaster plan
     Hats
     Head Lice
     Illness
     Infectious Diseases
     Medication
     Restorative Practices
     SHINE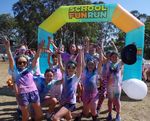 School Vision and Values
 Clifton Springs Primary School belongs to us all - it is a community school. The students, staff,
 parents and members of the community all work together to create a positive environment in which
 the students learn. We are all proud of the excellent reputation Clifton Springs PS has in the
 community and continually strive to improve our achievements. We know your association with the
 school will be a positive one.
 This handbook has been produced to assist parents in knowing all about their school.
 We look forward to a long, positive relationship with you and your child/ren.
 SCHOOL ORIGIN
 Clifton Springs Primary School began in February 1989, as part of a shared campus with host
 school, Drysdale.
 On July 23rd 1990, the new school commenced operating from its current site in Jetty Road.

SCHOOL VISION STATEMEMNT

 We aim to give all students the opportunity to:
    develop their potential in a safe, supportive and stimulating environment,
    become lifelong learners, and
    become responsible citizens to take action for a sustainable future .

SCHOOL VALUES

 We value:
    the mutual respect of the school community and surroundings
    the provision of a safe, caring environment reflecting a sincere concern for the needs of all
     students
    the provision of equal opportunity for all members of the school community
    the recognition of all students' interests and abilities encouraging confidence, self-esteem and
     student voice.
    the development of knowledge and skills through active participation in stimulating, relevant
     and well-planned learning and teaching activities
    the development of a sense of individual and team pride in all efforts and achievements
    the encouragement to persist at all activities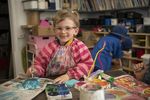 Underpinning these core values, our school has adopted the Nine Values for Australian Schooling
which are:
1. Care and Compassion – Care for self and others.
2. Doing your Best – Seek to accomplish something worthy and admirable, try hard, pursue
   excellence.
3. Fair Go – Pursue and protect the common good where all people are treated fairly for a just
   society.
4. Freedom – Enjoy all the rights and privileges of Australian citizenship free from unnecessary
   interference or control, and stand up for the right of others.
5. Honesty and Trustworthy – Be honest, sincere and seek the truth.
6. Integrity – Act in accordance with principles of moral and ethical conduct. Ensure consistency
   between words and deeds.
7. Respect – Treat others with consideration and regard, respect another person's point of view.
8. Responsibility – Be accountable for ones own actions, resolve differences in constructive,
   non-violent and peaceful ways, contribute to society and to civic life, take care of the
   environment.
9. Understanding, Tolerance and Inclusion – Be aware of others and their cultures, accept
   diversity within a democratic society, being included and including others.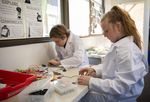 General Information
The following information gives a brief outline of some of the important aspects of school life. The school
is in a constant state of change. There may be things that change after the time of this handbook being
printed.

CONTACT
Clifton Springs Primary School
80-118 Jetty road
Clifton Springs VIC 3222
Phone: 5251 3581 (Absence Hotline/Message Bank)
Email: clifton.springs.ps@edumail.vic.gov.au
Website: www.cliftonspringsps.vic.edu.au
OFFICE HOURS: 8:15am – 4:30pm
STAFF
Principal                          Assistant Principal
Ms. Meg Parker                     Mr Ben McCredden
Leading Teacher
Ms Liz Hales
Class Teachers
Foundation/ Prep            Sarah Wayth, Maddie Hopgood, Georgie Adams

Year 1/2                    Molly Murray, Tiaan Duim, Shonelle Kent, Esther Costa, Kellie Holwerda,
                            Katie Palmer, Sarah Taylor
Year 3 /4                   Brad Beales, Sophie McCague, Mark Robinson, Almadeus Mambwe,
                            Dan Ellery, Tillie Avery
Year 5/6                    Kerri Rees, Heidi Critchell, Luke Smith, Bryce Hanson, Tim Teague,
                            Brendan Belfrage

Specialists
Art                         Jill Petersen
Music                       Steve Jones and Emily McDowell
P.E.                        Ric Thompson and Lauren Roberts
Science                     Kerryn Driscoll and Jessica Craghill
Student Wellbeing Officers                                      Chaplains
Amanda Marsh and Kellie Hewson                                  Peter Hobbs and CJ Teuma
Inclusion Team
Tammy Corless, Jason Pritchard, Narelle Stone, Amber Woods, Jack Havis, Tahnee Shanley,
 Katrina Shimmin, Cassie Calleya, Hilary Davies, Kerry Ryan

Office Staff
Brenda Way, Michelle Thomas, Millie Fleet
TERM DATES
2020 Term Dates                                     2021 Term Dates

 Term 1       Jan 28th – Mar 27th                    Term 1       Jan 28th – April 1st
 Term 2       April 14th – June 26th                 Term 2       April 19th – June 25th
 Term 3       July 13th – September 18th             Term 3       July 12th – September 17th
 Term 4       October 5th – December 18th            Term 4       October 4th – December 17th

2020 Public Holidays                                           2021 Public Holidays
                                                               Australia Day – Tuesday January 26th
Australia Day – Monday January 27th
                                                               Labour Day – Monday March 8th
Labour Day – Monday March 9th
                                                               Good Friday – Friday April 2th
Good Friday – Friday April 10th
                                                               Easter Monday – Monday April 5th
Easter Monday – Monday April 13th
                                                               Queen's Birthday – Monday June 14th
Queen's Birthday – Monday June 8th
                                                               Geelong Cup - Wednesday October 20th
Geelong Cup (School Holiday) – Wednesday October 21st          (School Holiday)

ATTENDANCE TIMES & LESSON TIMES
It is critical for all students to attend school every day and be on time to commence work at 9am.
Students who are regularly late and/or miss school for non-illness related reasons, put themselves at
great risk of not achieving their learning potential.

8:50am              Bell for children to bring bags in and do their morning tasks
9:00 – 9:50am       Learning Block A
9:50 – 10:40am      Learning Block B
10:40-11.00am       Recess play time
11:00-11:10am       Eat Snack Time in class
11:10 – 12:00pm     Learning Block C
12:00 – 12:50pm     Learning Block D
12:50 - 1:30pm      Lunch play time
1:30-1:50pm         Eat lunch in class
1:50 – 2:40pm       Learning Block E
2:40 - 3:30pm       Learning Block F
3.30pm              Dismissal
At the end of Terms 1, 2, 3 & 4 dismissal time is 2:30pm (or as per guidelines in the DET agreement)

Special Foundation / Prep Times
Foundation students attend school from 8:50am – 3:30pm each day during Term 1 except
Wednesdays (when they are not required to attend). They will be involved in some assessment with
their teacher during this time.
Full time schooling starts after the first Term Break.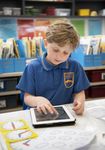 SUPERVISION
Teaching staff are always mindful of their duty of care, however, parents are reminded that the yard is
not officially supervised prior to 8:45am and after 3:45pm in the afternoon. Children should therefore
not arrive at school prior to 8:45am in the morning.
If for some reason you are unavoidably detained and are unable to arrive at school in time for the end
of the school day please notify the school. The playground is also supervised during recess and lunch
breaks.

ARRIVAL AND DEPARTURE FROM SCHOOL
To relieve congestion in the school grounds and to increase safety, all children must be dropped
off and picked up from the allocated parking areas.
The car park in front of the Administration area is only for use by staff, visitors, deliveries, the waste
disposal contractor, or any emergency vehicle as may need to attend the school.
It is not for the delivery or collection of students.
Off-road car parking has been developed for parents dropping off or collecting pupils – (it is one way
only).
Parents and students must access this via pathways around the main building - not through the main
entrance or through the staff car park.
The staff car park may be used to collect students from sickbay or for Out of School Hours Care.
All students arriving at, or leaving school, outside of normal hours must be signed in or out by a
parent/carer at the office. An early dismissal or late arrival card will be issued, and must be
presented to the classroom teacher.
Students will not be permitted to leave the school grounds during school hours unaccompanied.
If you have difficulty collecting your child, please contact the office and discuss possible
arrangements.

SCHOOL CROSSING
A supervisor is on duty at the crossing from 8:30 – 9:00am and 3:15- 4:00pm daily.

ABSENCE
Regular attendance at school has a significant impact on student achievement and, along with
punctuality, is a very important habit to develop.
Parents are asked to advise the school of known absences (e.g. holidays) via Compass, by phone or
in person at the school office/ Class Teacher or with a note.
In the case of sickness or unexpected absence, a message bank service is available on the phone -24
hours per day.
For every absence, The Department of Education requires an explanation.
The absence line is 5251 3581 Option 1.

ASSEMBLIES
There is a full school assembly every Friday at 3.00pm. Last Friday of term, assembly is at 2:00pm. All
students and staff are in attendance and parents / friends are most welcome.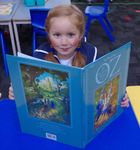 COLLECTION OF MONEY
Parents are asked to pay for their book packs before the commencement of school. The Essential
Items fees can be paid for by cash/card, account credit, direct deposit or Centrepay.
Unless exceptional circumstances exist, all excursions, special events and camps must be paid for in
advance, either in a lump sum or instalments.
Please notify the Principal if you are experiencing financial difficulty. A payment plan can be organised.
If cash is required to pay for an event at school, please place in a named envelope and give to your
child to hand in to their teacher. This student independence and responsibility is something we strongly
encourage. Parents are not required to bring money and/or notes directly to the office.
FOOD
We have students at our school who have severe, life threatening allergic reactions to nuts/ eggs and
seafood. We have been provided with an Epipen and management plan to cope with any problems
arising from these allergies.
We strongly recommend not sending nuts or nut products to school for your child, as this would greatly
assist us in managing this.
Brain Food
All students are encouraged to drink water and bring a healthy snack to have at 'Brain Food' time in
class. This helps to keep the brain "switched on". At around 12noon, students will have 'brain food' time,
the opportunity to snack on foods like dried fruit, vegetables such as carrots and celery, and plain
wholegrain snacks such as rice crackers.
Snacks are to be brought to school in a small named container. Students will only be eating their own
snacks and not sharing with others. The way classes organise their snacks will be decided by the
teachers and students of each individual class and therefore may be different from class to class.
Nude Food
The school has a 'Nude Food Policy' which requires parents and children to organise waste free
lunches. Waste-free lunch programs favour the use of reusable food containers, drink containers,
utensils and napkins.
We discourage the use of disposable packaging, such as pre-packaged foods, plastic bags, juice boxes
and pouches, paper napkins and disposable utensils.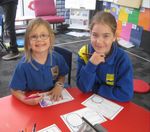 What does a waste-free lunch look like?
                                              (REUSABLE)
     •    sandwiches and other main dishes, fresh fruit, fresh vegetables and treats in a reusable
          lunch container
     •    cloth napkins
     •    stainless-steel forks and spoons
     •    reusable drink containers
     •    reusable lunchboxes
   * With this type of lunch, lunch food items can be bought in larger quantities. The packaging can
   be left at home for reuse or recycling. Waste-free lunches are not only a wise environmental
   choice, but they are less expensive as well.

LUNCH ORDERS
Lunch orders are only available on a Friday. Students may order their lunch online from The Fresh
Lunch Fairy any time up to 9pm on the preceding Thursday night.
See our website for the link.

SCHOOL COUNCIL
School council is:-
* A legally formed body that is given powers to set the key directions of a school
* It is the major governing body of the school
* It decides future directions for the school and oversees the school's operation
All parents are welcome to nominate for School Council or to attend meetings as an observer. Parent
and teacher Councillors are elected for two years with half retiring annually in March.
A list of School Councillors will be published in the newsletter. The sub-committees of School Council
are Finance, Environment/Facilities, Policies and OSHC.
School Council currently meets at the school on the third Tuesday of each month at 7.00pm in the
staffroom.

PARENT INVOLVEMENT

We encourage parents to participate and become involved in school activities.
Many opportunities are available for parents to offer their help, assistance and expertise.
These include:
School Council and its sub-committees                  Camps
Swimming / sport                                       Classroom programs
Teacher / Grade assistance                             Working Bees
Excursions                                             School Concert
BIKES
Students are not permitted to ride bikes to school, unless accompanied by an adult or until having
completed the Bike Education Course in Year 4.
Students who ride bicycles to school should be aware that the school takes no responsibility for the
security of the bikes.
It is required that all bikes have secure locks, are only walked through the school grounds and ridden
safely between home and school. The wearing of helmets is compulsory.
If these few rules are not obeyed then the privilege of bringing a bicycle to school is withdrawn
temporarily or, in the case of repeated problems, permanently.
We recommend students below Year 3 should not be riding bikes to school, unless supervised by a
parent, as research indicates that their physical and spatial awareness skills are not well enough
established for them to be safe.

Please note: School bike sheds are not locked overnight or on weekends.

DOGS
We do not encourage dogs to be at school at any time but if parents choose to walk their dog to or from
school we ask that they must always be on a leash and are to be kept well clear of the immediate area
around our school buildings.
The safety and health of our students is always our main priority in these decisions.
Enrolment
The following information gives a brief outline of what to do to enrol your child at the school as well as
starting at the school.

SCHOOL ENTRY IMMUNISATION CERTIFICATE
A school entry immunisation certificate is a specific document that shows your child's record of
immunisation. The certificate is an important record that will assist health authorities in protecting
children in the event of a vaccine preventable disease occurrence in school.
Parents will automatically receive a history statement from the Australian Childhood Immunisation
Register (ACIR) after your child has completed the 4 year old vaccine schedule and has completed all
childhood immunisations required. On the bottom of the page it should state: "This child has received
all vaccines required by 5 years of age". If it does, this is now accepted as a school entry immunisation
certificate in Victoria.
Parents whose child's immunisation records are incomplete, missing or your child has never been
vaccinated, please contact your family Doctor or Maternal Health Nurse, who will be able to assist you
in obtaining a school entry immunisation certificate.

SCHOOL UNIFORM
CSPS Uniform is compulsory. An explanation note is required to be given to your child's teacher if your
child cannot come to school in uniform. Please see the attached list for uniform requirements and
suppliers.
All clothing should be clearly named to facilitate return of misplaced garments. Enclosed footwear and
socks must be worn at all times; thongs, sandals or crocs are not permitted.
Second Hand Uniforms
Some preloved uniforms are available from the office for a minimal price. Funds raised from second
hand uniform sales go towards helping students attend camp.

Lost Property
All property - clothing, shoes, books, bags, should be clearly labelled with your child's name.
Lost Property is displayed near the staff-room and may be collected at any time during school hours.
At the end of each term, unclaimed lost property is forwarded to a charitable organisation or sold as
second-hand uniform.
If your child brings home someone else's property by mistake, please return it to school promptly.
UNIFORM – STUDENT DRESS CODE
1. Rationale:
   1.1.   To create and promote a sense of collective and individual pride in students, and their identification
          with the school and the school colours of royal blue and gold.
   1.2.   To ensure that clothing worn to school is neat, clean, safe and inoffensive.
   2.     Aims:
   2.1.   The student dress code will apply during school hours and when travelling to and from school, and
          when students are engaged in school activities outside of school hours.
   2.2.   Broad brimmed or legionnaire's hats in school colours must be worn as set out in the CSPS Sunsmart
          policy, from the start of September to the end of April.
   2.3.   The wearing of jewellery is not permitted, except for watches, stud and sleeper earrings.
   2.4.   Appropriate footwear must be worn. No high heeled shoes or open toed sandals.
   2.5.   Plain socks (either black, white, navy blue or royal blue) must be worn. No stripes or spots. Tights or
          leggings are to be in royal or navy blue.
   2.6.   Nails are to be of a safe length and only clear coloured nail polish is allowed.
   2.7.   Skin transfers and make-up (except for clear lip gloss / chap stick) are not to be worn.
   2.8.   Collar length hair must be tied back for health and safety reasons and hair colour to an extreme
          shade is not permitted. Fringes must not be so long as to impede vision.
   2.9.   Winter kilts or box pleat skirts may not be worn higher than the knee.
   3.     Implementation:
   3.1.  The process for exemptions from a dress code is set out in the School Policy and Advisory Guide. The
         operational tasks of granting exemptions on the basis of the grounds stated in the dress code, and
         the administrative decisions associated with its enforcement belong to the management role of the
         Principal.
   3.2. School leadership will when needed, make recommendations to the School Council as to items of
         approved School Uniform.
   3.3. In deciding school clothing items, consideration will be given to cost, practicality, health, safety and
         availability, ensuring that both sexes are able to participate actively and safely.
   3.4. The main supplier of school uniforms is A-Plus Uniforms, Belmont. This contract will be reviewed
         annually.
   3.5. Some uniform items (without insignia), hats, bags and second hand clothing items will be available
         for purchase at the school office.
   3.6. The school community will be regularly kept informed of the student dress code requirements
         through the school newsletter and on the school website.
   3.7. Prospective students and parents will be notified of the dress code requirements prior to enrolment
         at the school.
   3.8. Parents are required to provide a note of explanation in the student's diary for an infringement of
         the dress code. For a child out of uniform for more than one day, the classroom teacher will contact
         the parents and assess the situation, which will include a standard proforma which requires a parent
         signature. The Assistant Principal will be notified if lack of uniform compliance continues.
   3.9. If parents are having difficulty providing a uniform, arrangements can be made with the Principal.
         (eg, second hand uniforms, State Schools Relief Fund, KIND funding).
   3.10. Year 6 students will have the option to purchase individual polo shirts or rugby tops with a specific
         design for that year.
   3.11. Summer and Winter uniform options are available, as are female uniform options, eg dresses, kilts
         and skirts, however students are not limited to wearing specific options in set terms, nor are females
         required to wear female uniform options.
The CSPS uniform consists of:
      Shirts - royal blue or gold short or long sleeved polo shirt
      Rain coat – royal blue, fleece lined, long sleeved zippered
      Shorts – royal blue basketball mesh or cargo shorts
      Pants – royal blue pants (No denim)
      Dresses –In blue gingham
      Skirts – Kilt or Box Pleat skirt in school colours (navy, royal, gold, white)
      Vest – royal blue polar fleece
      Jumper – royal blue and/ or royal blue and gold
      Skort – in blue gingham or royal blue
      Hats – royal blue broad-brimmed or legionnaire style
      Sport-wear – no additional uniform requirements for PE classes except for runners; basketball
       style or polo shirt style in school colours will be provided by the school for use at interschool
       events.
      School bags – royal blue with insignia, optional.
Coat: In cold weather students may wear a plain navy coat or jacket over their jumper or polar fleece
outside at recess or lunchtimes.
Special Year 6 top: Year 6 students can wear an individualised top following design approval from the
Principal.
Jewellery: Restricted to only one each of a small ring, bracelet and/or necklace and only 1 pair of
sleepers or studs in ears; any other piercing must have clear studs.
Adornments/accessories: Students may have a choice of colour in headwear, gloves, scarves,
ribbons.
Socks: Socks are navy, grey, white or black.

Uniform Suppliers
A Plus Uniforms
Shop 5, Belmont Walk
33 Thompson Street,
BELMONT 3216
Ph: 5243 7240
Clifton Springs Primary provides:-
     Limited Brand new uniform and some second-hand
     School hats and bags
     Iron on school logos

EMERGENCY INFORMATION
It is essential that the school has up-to-date information about your child. We need to know of any
alterations to your child's medical requirements, who to contact and where they can be found in case
of an emergency.
Please inform the school of any changes. Emergency contacts should be easily contactable and
accessible (local area please) to the school as they are relied on to support your child in case of an
emergency or serious injury.
Foundation Orientation
WHAT IS THE FOUNDATION YEAR?
The Foundation year is designed to provide children with a solid base to the early years of education
and make the move to Year 1 easier. Foundation provides the foundation for your child's success at
school by developing:-
    a positive approach to learning
    independence and confidence
    thinking and problem-solving skills
    language skills
    early literacy and numeracy
    physical abilities, including gross and fine motor skills

At Clifton Springs P.S. we promote the Foundation year as being:
    Part of the whole P-6 school.
    Designed to provide the foundation needed for success in later schooling.
    A place where children can learn through investigations and play in a range of structured and
        unstructured learning environments.
    Engaged in their learning as part of the 'Early Years Program'.
    Involved in other areas of the curriculum, such as:-
        - Visual Arts
        - Physical Education
        - Science
        - Music
        - ICT – Desktop computers, I-Pads, video and digital cameras
BUDDY PROGRAM
All Prep students are involved in a Buddy program. During the Transition program at the end of the
year, each Prep student is 'buddied' up with a Year 6 student. Throughout the year, Prep and Year 6
students are involved in activities together.
PREPARING YOUR CHILD FOR FOUNDATION
Starting school for the first time can sometimes cause anxiety for young children. Fear of the unknown
and nervousness over change can cause a child to stress as the first day of school approaches. Parents
can help to empower their child to be confident and in control.
Below are some tips to help alleviate a child's anxiety and to assist you in preparing your child for
school.
Getting your child ready now and into a regular routine will lead to a positive start to school experience
that will set them up for a successful school year.

  A child who doesn't know what to expect of school is often fearful. Starting school has lots of
   unfamiliar elements: new teachers, new friends, new routines, and new environments. By
   introducing your child to the unknown slowly and repeatedly before school begins, they will feel
   more comfortable and gain trust in their ability to cope. At Clifton Springs PS we assist by holding
   several Classroom Orientation Days, a more formal transition program.
  You and your child may like to write a list of questions your child has about school. Let them bring
   their list of questions to their Orientation Days and they can ask their classroom teacher. Knowing
   the answers to such questions as, 'Where will I sit?', 'Where are the toilets?' and 'Where do I hang
   my bag?' will make your child feel confident about arriving on the first day of school.
  Sit down with your child and plan special outings to purchase school items and the school uniform
   together. Make these trips low-key but fun.
  Encourage them to call their grandparents or other relatives to talk about the upcoming school year
   with others in a positive way.
  When having lunch at home, why not pack a lunchbox for them. Plan a lunchbox menu with them
   of their favourite foods that can be nude food.
  In the first few weeks of school it might be a good idea to pack smaller plastic containers inside the
   lunch box making it easier for your child to access their food. It is also important to talk to your child
   about the differences between snack and lunch.
  At school, we eat our snack first followed by lunch. Glass bottles are not allowed at school so a
   plastic drink bottle should be used. Your child can then fill this up throughout the day with drinking
   water or use the drinking fountain.
  If your child will be wearing lace up shoes, why not start to teach them how to tie up their shoelaces.
   Velcro straps and shoes with buckles are easier for Foundation students to wear.
  All Foundation children need to be able to put their shoes on and remove them, independent of
   adult assistance.
  It is an expectation that when your child starts they are confident in going to the toilet by themselves.
  They should know that when they finish they should always flush the toilet and wash their hands.
   Asking to go to the toilet during class-time is discouraged; however, we do know that sometimes
   emergencies arise.
  Children must be accompanied by another student to go to the toilet. Children leaving the classroom
   to go to the toilet during lessons can be disruptive, therefore, we recommend that you monitor your
   child's toileting habits now and encourage them to withhold from using the toilet for longer periods
   of time.
  If your child does have special needs in regard to toileting issues, please speak to the classroom
   teacher so that they are made aware of this issue.
GETTING STARTED
It is our aim at Clifton Springs PS to make every day at school a happy occasion for your child. We will
be working hard to make sure everything goes as smoothly as possible. We'll have lots of smiles and
a lot of time for your child and his/her parents.
Our routine will be simple and consistent until children feel confident and at ease in the school
environment.
Have your child's things organised the night before so that the start of the day goes smoothly and
no-one has to rush.
You can assist by:-

 Planning morning snack and lunch with your child and pack food that your child likes.
 Be positive and talk about all the new experiences in a happy way.
 Don't slip away - always tell your child that you are leaving, and will be back after school.
 Be positive when picking your child up. Do not ask if they have been good; instead ask them what
  they have done, who they have played with, etc.
 Encourage your child to show you what they have made.

WHAT WILL THE FOUNDATION STUDENTS BE DOING AT SCHOOL?

A Typical Day
 8:50 – 9:00am        Morning routine- place take home folders in the tub etc
 9:00 – 10:50am       Early Years Literacy Program - Reading, Writing, Speaking & Listening
10:50 – 11:00am       Outdoor Play
11:00 – 11:10am       Eating Snack
11:15 – 12:50pm       Early Years Numeracy Program - Number and Applied Mathematics
12:50 – 1:30pm        Outdoor Play
 1:30 – 1:50 pm       Eating lunch & quiet time
 1:50 – 3:30 pm       Integrated Learning - Theme Based Learning & Specialist subjects
        3:30 pm       Home time
Communication
 The following information gives a brief outline of the methods of communication between school and
 home.
 Parents are encouraged to discuss concerns they may have about their child's progress but an
 appointment must be made first to meet with the teacher.
 COMPASS
 You are required to sign up to access this online Communication/ assessment tool by completing the
 authorisation form obtained at the office. You will then receive a unique login and password.
 Through COMPASS you can:
           o Access live reporting via learning tasks and your child's semester reports
           o Notify the school of student absences.
           o View the newsletter.
           o Receive alerts and reminders about events/excursions.
           o Pay and give permission for events/excursions
           o Keep up-to-date with upcoming events
 Login: https://cliftonspringsps.vic.jdlf.com.au/login.aspx OR download the FREE 'Compass School
 Manager' App from the app store.

 ASSEMBLY
 There will be a full school assembly every Friday at 3:00pm except for the last day of term when it is
 2:00pm. All students and staff are in attendance and parents/ friends are most welcome.
 Class Awards are given out weekly in accordance with our school values.
 Specialist Class Awards are given out per term per class.
 Each term the classroom teacher will nominate a student who has been demonstrating the CSPS
 Values. These nominations go into the draw to win one of two prizes at the end of each term.

 NEWSLETTER
 The Newsletter is published bi-weekly to keep everybody up-to-date on school news. It is published on
 a Tuesday via Compass or via email if requested.

 This is our key means of communication of dates and upcoming events so please read it very
 carefully.

 NOTES
 Children will be permitted to leave school only with parents/guardians during school time. It is
 a DET requirement that notes/phone calls be provided if:

 Children are absent from school
 Children are required to leave early
 Parents can log absences on Compass or can also leave a message on the absence hotline –
  5251 3581 – if their children are going to be away from school.
DIARIES
All students are provided with a School Diary. Diaries must be brought to school each day. When
necessary, parents may write short notes in the diary to arrange an interview appointment, etc.
Teachers check school diaries daily. Diary notes from home should contain information from the parent
relating to their child for that particular day, eg. Pick-up or after school care arrangements.
The school diary should be the main medium for communication between the teacher and the student's
parents. Any question written by the parent into the diary should receive a prompt written response.
If parents need to get in touch with the teacher or their child and they require a turnaround of one school
day, they should:
     Ring the school and ask to speak to the teacher and if unavailable, leave a message to say that
       they'd like the teacher to return their call
     Email the school and ask for the email to be forwarded to the teacher

REPORTING TO PARENTS
Reporting student progress to parents is an important element of your child's education.
At Clifton Springs PS you can expect the following:
   - Throughout each term, your child's Maths and Literacy Learning Tasks, together with the task
        Proficiency Scale and your child's work, are uploaded onto Compass for parents to see as they
        are completed.
   - 3 Way Conferences/Meet & Greet Session with student, parent and teacher will take place early
        in Term 1
   - A written report at the end of each semester (end of Term 2 & Term 4)
   - Student Led Conference/Expo Learning during Term 4.
HOME SCHOOL PARTNERSHIP

At CSPS, we value parent engagement in learning and offer here formal events during the year to
facilitate this partnership. Each event has a different purpose (outlined below) and they are equally
important. We strongly encourage you to attend all three events during the year.

  Parent Information Session            Three Way Conferences           Student Learning Expo
    Meet and Greet BBQ

Focus: Curriculum &                 Focus: Goal Setting & sharing of   Focus: A 'Celebration of
Classroom Information               information                        Learning'
Content:                            Content:                           Content:
                                     How your child has settled        Students will lead the entire
 Meet classroom teacher
                                      into the school year               session
  and parents / careers in the
  same learning space.
                                     Sharing of Term 1 learning        Your child will highlight their
                                      goals set collaboratively with     achievements during year
 Curriculum Information
                                      your child and their teacher
  about teaching and
  learning and our approach                                             Parents/careers are given
  at CSPS                            Opportunity for parents to         question prompts to work
                                      share strengths, opportunities     through with your child if
                                      and ideas for future goals         needed.
 Information about
  classroom routines and
  housekeeping items                                                    Specialist learning spaces are
                                    This is a three-way discussion       open to provide an
  pertaining to the year level.
                                    with each participant having the     opportunity for your child to
                                    opportunity to share their           share some of the exciting
Venue: Classroom                    thoughts and ideas.                  learning that occurs during
                                                                         these sessions.
                                    Venue: Classroom
                                                                       Venue: Classroom and
Participants: classroom                                                Specialist learning spaces.
teacher, parent/s / carers          Participants: student, classroom
When: Early Term 1                  teacher, parent/s / carers
                                                                       Participants:: student,
                                                                       classroom teacher, parent/s /
**While parents participate in    When: Mid Term 1                     carers
the information session,
students have the opportunity
to play with friends in the yard. Booking: Online via Compass          When: Term 4

Meet and Greet BBQ
                                                                       Booking: Not required
After the Information Session,
parents are invited to join their
children and other families for
a picnic BBQ dinner
PARENT CHANNELS OF COMMUNICATION

 The following is offered as the first point of contact regarding particular issues.

 1    Child's Progress                                          Teacher
 2
      Behaviour issues in class or Behaviour issues in          Teacher, Principal or
      the Schoolyard                                            Assistant Principal
 3
                                                                Principal or Assistant
      Child placement in class
                                                                Principal
 4
      School organisation                                       Principal
 5    General enquiries                                         Admin Office
 8    Contributions and charges payments &
      School Accounts                                           Business Manager

 9                                                              Classroom teacher or
      Excursions/camps
                                                                Principal
 10
      Newsletter                                                Administration
 11                                                             Principal or Leading
      Curriculum
                                                                Teacher
 12   Child Protection/misconduct issues                        Principal
 13
      Building & Grounds                                        Principal

Curriculum
      The following information describes the regular subjects taught at school.
ENGLISH
Standards in the English domain are organised in three modes:
* Reading and Viewing
* Writing
* Speaking and listening.

The learning in these modes is interrelated. For example, Speaking and Listening contribute to the
development of students' reading responses.
Writing contributes to communication about texts read or viewed and to reflection and learning. To
help support student progress in all three modes, learning contexts are diverse and include situations
that are informal, formal, planned and spontaneous.
The Victorian Curriculum English Curriculum is compulsory in all Victorian schools as of the beginning
of 2017.
MATHEMATICS
Standards in the Mathematics domain are organised in three strands:
 Number and Algebra
 Measurement and Geometry
 Statistics and Probability

The Victorian Curriculum Mathematics curriculum is compulsory in all Victorian schools as of
the beginning of 2017.

SCIENCE
The Australian Curriculum: Science has three interrelated strands:
 Science Understanding,
 Science Inquiry Skills
Together, the two strands of the science curriculum provide students with understanding,
knowledge and skills through which they can develop a scientific view of the world.
Students are challenged to explore science, its concepts, nature and uses through clearly
described inquiry processes.
The Victorian Science curriculum is compulsory for all Victorian schools as of 2017. For more
information see: http://victoriancurriculum.vcaa.vic.edu.au/science/introduction/structure

VISUAL ARTS
The Arts is offered at Clifton Springs PS in a weekly session. Students are required to supply their
own Art Smock.
In every society the Arts play a pivotal role socially, economically and culturally. Students will use
their environment, their experiences and their imagination as an inspiration for their work.
They will develop an ability to concentrate and complete an artwork over a period of time. Students
are developing a foundation of self-awareness about their own interest and preferences in Visual Art.
Through exploration of a variety of tools, techniques and materials appropriate to the artworks being
developed, they are able to demonstrate their growing individual creativity and ability to express
themselves. Students are learning to respond reflectively to the artwork of others.

PERFORMING ARTS
The Performing Arts program is available to all students from Foundation - Year 6. Students learn
Performing Arts skills such a singing, instrumental music, dance, drama and performance through
working with the Performing Arts teacher, classroom teachers or visiting skilled practitioners in a
specific performing arts area.
Examples of these are our bi-annual school concert at GPAC, our lunch time Glee Club and Music
Bands and participation in the Geelong Music and Movement Festival.
ITALIAN (L.O.T.E.)
 Italian language studies focus on developing language proficiency and promote intercultural
 understanding. Studying a language better equips students to engage with others and participate fully
 in an increasingly globalised world.
 The students listen to, and begin to speak in Italian and respond to language in context through play,
 games, songs and actions.

PHYSICAL EDUCATION
 All students participate in an active Physical Education program. The program is conducted
 throughout the week by a Physical Education specialist teacher, as well as the classroom teachers
 for morning fitness.
 Physical Education encompasses swimming, athletics, outdoor adventure activities, gymnastics,
 fundamental motor skills, bike education and games skills. The regular school -based program
 builds students' fitness, agility, strength and co-ordination through a broad range of age-
 appropriate activities.
 Students in Years 3 - 6 participate in the annual House Athletics Competition and from this event,
 select students are chosen to compete in inter-school competitions.
 A House Cross Country Running competition is available for students in P-6.
 Student in Years 5 & 6 also compete in a winter sport Lightning Premiership competition.
 Students in Year 4-6 can qualify to compete in Inter — school Swimming Competitions.

INFORMATION AND COMMUNICATIONS TECHNOLOGY (I.C.T.)
 Information and Communications Technology (I.C.T.) is taught across all year levels from Foundation to
 Year 6. The program offers children experiences using a variety a software programs and emphasis is
 placed on Cyber Safety and correct use of the Web for learning.
 Students in Year 3-6 are encouraged to have an iPad for 1-to-1 learning, purchased by parents
 through the BYOD (Bring Your Own Device) program. Students in Foundation - Year 2 will have
 access to school purchased iPads.
Extra Curriculum
The following information describes the activities available in addition to the regular subjects taught
at school.

SPORTS EVENTS
Students have the opportunity to participate in House, Interschool and Division Swimming and
Athletics Events. Competitions are conducted in Term 1 & 2. Term 2 is the 3-6 Athletic events at
Landy Field.
The sport program also provides an opportunity for students to compete in both team and individual
competition in a variety of sports including netball, basketball, football, tennis, soccer and cricket.

SWIMMING PROGRAM
An intensive Foundation-Year 4 swimming program runs annually. The timing of this program is
dependent on our annual events calendar and venue availability (heated indoor pool).
Details will be advertised closer to the commencement date.
Year 5/6 students are involved in an alternative water safety program.

OUT OF SCHOOL HOURS CARE PROGRAM (OSHC)
The Out of School Hours Care, (OSHC) Program is run by CSPS and is located at the back of the
Canteen area.
It is available every weekday before school from 6:45am and after school till 6:15 pm for a fee that
is largely rebated through government Childcare rebates.
We also run a Holiday Program based here at school, for all school holidays.
Contact the school office for current BSC, ASC and Holiday Program prices.
To enrol your child go to the My Family Lounge website to register www.mvfamilylounge.com.au

CAMPS

 Foundation       Special Day Out / Teddy Bear Picnic

 Year 1           School based dinner and activities on campus

 Year 2           School based overnight stay on campus

 Year 3/4         Pax Hill & Sovereign Hill/ Sunnystones (Alternate years)

 Year 5/6         Melbourne Urban Camp/Camp Wilkin (Alternate years)
EXCURSIONS AND SPECIAL EVENTS
A variety of experiences are provided through excursions, incursions and special events. Parent
permission is required for all excursions and any activity that takes place outside the school.
Excursions and incursions will be linked with topics studied in integrated learning units.

SPORTS ACADEMY

The students in the Sports Academy are selected for their interest and passion for physical activity
and their dedication to improving their skills in this field. They also share a vision for contributing
positively to the development of others in their classes and more broadly the school by displaying
leadership and teamwork skills.
Our Academy group is run by our P.E. teacher Ric Thompson and get together each week for an
hour. Here we explore concepts relating to physical literacy, leadership and coaching through
discussion and hands on activities.
The students work in pairs to promote fitness and physical literacy skills to our Year Prep, One and
Two students. They conduct fitness activities 3 times per week that are 15 minutes in duration. These
sessions help to develop Academy student leadership skills, whilst improving the outlook and health
of our junior students.
The students also engage in healthy cooking sessions and excursions relating to the development of
their physical and leadership skills such as Stand-Up Paddle boarding and a cross fit class

ARTS ACADEMY

The CSPS Visual Arts Academy is an extension program aimed at select year 5/6 students who have
a passion and skill in the Visual Arts.
It is run by our Visual Arts teacher Jill Petersen, and consists of being exposed to new and
challenging forms of art, as well as having the responsibility of art displays around the school.
The program strongly also focuses on leadership and being a positive role model for the visual arts
in the CSPS community.

MUSIC ACADEMY

The CSPS Music Academy is an extension program aimed at select Year 5/6 students who have a
passion and skill in Music.
It is run by our Music teacher Steve Jones, and consists of being part of an ensemble who will perform
regularly at assemblies, as well as other opportunities that arise.
The program strongly also focuses on leadership and being a positive role model for the performing
arts in the CSPS community.
STEM ACADEMY
The STEM Academy is an extension program aimed at students in Years 5 and 6 who are interested
in science, technology, engineering and mathematics. The academy is run by STEM teachers Kerryn
Driscoll and Jessica Craghill and is held on Thursdays during lunch time.
The sessions consist of authentic learning experiences where students explore and develop their
understanding of science concepts while experiencing design challenges, robotics and coding and a
variety of technology.
Students in the STEM Academy are encouraged to be positive role models in the school and have the
responsibility of assisting with whole school events such as the STEM EXPO.

Student Wellbeing
 The classroom is an integral part of our school Student Wellbeing and Management structure.
 The objectives of the classroom are to:-
  develop positive relationships between students and between teachers, students and parents.
  provide support for the wellbeing and management of students in a caring and safe environment.
  undertake a range of administration activities.
 Through the federally funded National School Chaplaincy and Student Welfare Program, the school
 has a student wellbeing worker available to support students.
 Support includes emotional and pastoral care, parenting advice and referral to other agencies.
WELLBEING & STUDENT MANAGEMENT POLICY
The Clifton Springs PS currently has a 'Whole School Approach' to Wellbeing and Student
Management. This policy outlines the expectations for student behaviour and the consequences for
inappropriate behaviour. A copy of our policy is available for you to view and, like all school policies,
is subject to ongoing review.

ACCIDENTS (TOILET)
Wet pants are quite easily changed. However, if your child soils him/herself at school we will try
to contact you at home so that you can bring clean clothing to school and clean your child. We
have found it is much less embarrassing for the child.
Naturally, if you are not available we will ensure your child is discreetly cleaned and changed.
It is suggested that prep's who can "forget' to go, have a spare pair of underwear and a change
of pants in their bag.

DISASTER PLAN
The school reviews its emergency and evacuation procedures annually.
In the event of an emergency:-
 Teachers will mark the student attendance.
 No student will be released to other adults or family members without written permission or phone
  call
 In the case of a major emergency the school will be evacuated to a safe location if the situation
  permits otherwise they will remain in situ.
HATS
As we are a Sun Smart School, all children are required to wear a broad brimmed hat during recess
and lunch times and for physical education, sport and excursions during September through to May.
Children without hats will be required to play in the shade.
Broad-brimmed and Reversible House coloured hats can be purchased from the Office.
HEAD LICE

As you are no doubt aware, head lice have always been a community health problem. It is advisable
to check your child's hair carefully at least twice a week, so that you may quickly discover the
presence of eggs. It is a wise plan to have a metal comb on hand. This is the only satisfactory comb
for removing the dead eggs once they have been treated.
Students with live lice are excluded from school until treatment has commenced. Please do not feel
ashamed if your child does 'catch' head lice.
Small students tend to put their heads close together, which makes it easy for the problem to be
spread.
You will assist us to eradicate the problem if you notify the school promptly that your child has head
lice or eggs, obtain the necessary lotion from the chemist and spend a few hours carrying out the
treatment carefully.
Notices will be sent home if an outbreak of lice occurs in your child's grade.

ILLNESS

If your child is ill, home is the best place to be. However, common sense should be used here.
If it is necessary for your child to take some medication at school please make sure instructions are
clearly filled out on a school provide medical form and that either Office Staff/ First Aid Officer are
given the medication. Dosages administered by staff will be recorded .

INFECTIOUS DISEASES

All students starting school are required to have an Immunisation Certificate. Parents are asked to
notify the school immediately they are aware of their child contracting an infectious disease. For
more information refer to;
http://www.education.vic.qov.au/school/principals/spagthealth/Paqes/infectiousdiseases.aspx

MEDICATION

The Department of Education and Early Childhood Development, Victoria has strict guidelines
concerning the administration of medication to students.
Medication can only be given to a student when it is:
 accompanied by a written request from the parent
 prescribed by a doctor
 in the container issued by the pharmacist with the instructions written on it.
The instructions must state the child's name, time to be administered, the required dosage and the
name of the medication that should be given.
Please do not send single tablets. Students cannot administer their own medicine. All medicine must
be sent straight to the office.
'SHINE'
At CSPS, 'SHINE' is our framework for everything we do around Wellbeing. It includes many elements
which we have provided a snapshot of here.

SCHOOL WIDE POSITIVE BEHAVIOURS:
Improving student academic and behaviour outcomes is about ensuring all students have access to
the most effective and accurately implemented instructional and behavioural practices and
interventions possible.
SWPBS provides an operational framework for achieving these outcomes. More importantly,
SWPBS is not a curriculum, intervention or practice. It is a decision making framework that guides
selection, integration and implementation of the best evidence-based academic and behavioural
practices for improving important academic and behaviour outcomes for all students.
We have developed a values matrix that explicitly outlines the expected behaviours from students.

SHINE DAYS:
Twice per year we have 'SHINE' Days, focusing on areas of social and emotional learning. SHINE
student captains run activities throughout the day including lunchtime. It is a real celebration of learning
and around maintaining a positive school climate.

The SHINE (formerly Kids Matter) Captains have been amazing over the years in their confidence,
organisation and skills in planning and delivering key lessons to all students at CSPS. We look forward
to the 2020 captains taking the reins this year!

RESPECTFUL RELATIONSHIPS:
In 2017 Clifton Springs PS became a Lead School with the Respectful Relationship Program for a
cluster of schools in Geelong.
The program was a result of the Royal Commission into Family Violence which identified the critical
role that schools and early childhood education have in creating a culture of respect to change the
story of family violence for future generations. In 2018, respectful relationships education became a
core component of the Victorian Curriculum from foundation to year 12, and is being taught in all
government and Catholic schools and many independent schools.
The program is based on the belief that everyone in our community deserves to be respected, valued
and treated equally. We know that changes in attitudes, behaviours and consequently experiences
can be achieved when positive attitudes, behaviours and equality are embedded in our education
settings.
Respectful Relationships is about embedding a culture of respect and equality across our entire
community, from our classrooms to staffrooms, sporting fields, fetes and social events. This approach
leads to positive impacts on student's academic outcomes, their mental health, classroom behaviour,
and relationships between teachers and students. The aim is to ensure all students are free to reach
their full potential.
Respectful Relationships content is all now part of our 'SHINE' approach at CSPS.

JUST RIGHT ZONE:
The Just Right Zone is about trying to ensure all students are in their 'Just Right Zone' for learning.
Each class has a Just Right Zone poster which explains the emotions of being 'Too Fast' or 'Too Slow'
in their thoughts and feelings, along numerous quick activities to help them return to a 'Just Right'
state.

LUNCHTIME ACTIVITIES:
We are very proud of the options we provide for students during lunchtimes. There are multiple choices
each day for students looking for something to do or to pursue a particular skill or passion.

RESTORATIVE PRACTICES:

At Clifton Springs PS we have a Restorative Practice approach to our student wellbeing and
behaviour management processes. It is based on the three `Rs':-
 Relevance - better understanding of the harm done and those affected.
 Responsibility - being accountable to targets and the community; repairing the harm done.
 Relationships - participation in resolution and restitution; opportunity for learning and growth
  through guidance.
Restorative Practices are about teaching people to behave well. Student Management via
the Restorative approach means:
     Wrong doing is the violation of people and property and relationships
     The aim of justice is to identify obligations and promote restoration and healing
     The school community is involved in dialogue and repair.
So we ask:
      What happened?
      -   Who has been affected?
      -   Who is responsible and accountable?
         What needs to happen to repair the harm?
When the students do the wrong thing/make bad choices we take them through the restorative
process. If it is a minor issue, there will be appropriate, informal discussions with the teachers and
students involved and an opportunity to address the harm done.
This happens as part of a teacher's classroom management strategies. If it is a major incident, then
parents will be informed.
CSPS BEHAVIOUR
  MATRIX.pdf