Digital Classics Series - Delaware Symphony Orchestra
Page content transcription
If your browser does not render page correctly, please read the page content below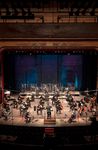 Life inspires art.
Art inspires living.
At Wilmington Trust, we're proud to support people and organizations
whose creativity inspires us. That's why we offer our time, energy and
resources and encourage others to do the same.

We are proud to support the Delaware Symphony Orchestra.

wilmingtontrust.com
©2017 Wilmington Trust Corporation and its affiliates. All rights reserved.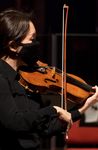 Contents
Delaware Symphony Orchestra
Digital Classics Series 2021
Recorded live at Copeland Hall at The Grand Opera House

Orchestra Roster .................................. 4
From the Music Director .................... 5
From the Board President .................. 7
From the Executive Director............... 8
Classics I Program ............................... 9
Program Notes ..................................... 10
Donors ................................................ 16
DSO Board and Staff ......................... 23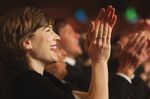 2020 - 2021 Delaware Symphony Orchestra
                                      David Amado, Music Director
                             Tatiana and Gerret Copeland Chair, endowed in perpetuity
Violin I                             Cello                                     Horn
David Southorn                       Philo Lee                                 Karen Schubert
concertmaster                        principal, Raymond F. and                 principal, Dr. Lanny Edelsohn Chair
                                     Veronica M. Eid Chair
Luigi Mazzocchi                                                                Lisa Dunham
                                     Naomi Gray
associate concertmaster
                                     associate principal
                                                                               James Rester
Jeongmin Lee                                                                   Katy Ambrose
assistant concertmaster              Mark Ward
Julie Bougher                        assistant principal                       Trumpet
Donna Grantham                       Carolyn Ellman                            Brian Kuszyk
Eliezer Gutman                       Cheryl Everill                            principal

Hanbing Jia                          Paul Eves                                 Frank Ferraro
Mary Loftus                          Ismar Gomes
                                     Jie Jin                                   Trombone
Emily Nicholl
                                     Todd Thiel                                Austin Westjohn
Tess Varley                                                                    principal
Elissa Wagman                        Bass                                      Richard Linn
Stefan Xhori                         Daniel McDougall                          John McGinness
Yehong Xiong                         principal                                 principal bass trombone, Grace Kwon-
                                                                               Kuback and David Kubacki Chair
Violin II                            Douglas Mapp
Lisa Vaupel
                                     associate principal, Lee M. Kallos        Tuba
                                     Chair
principal second                                                               Brian Brown
                                     Arthur Marks                              principal
Sang Wook Peter Bahng                assistant principal
associate principal second
                                     Elizabeth Cochran                         Timpani
Ha-Young Kim                         Marc Seidenberg                           Bill Wozniak
assistant principal second                                                     principal , Hanson H. Hodge Memorial
                                     William Zinno, Jr.                        Chair
Martin Beech
Natasha Colkett                      Flute                                     Percussion
James Finegan                        Kimberly Reighley                         William Kerrigan
Catherine Kei Fukuda                 principal, Sharon K. Babcock Chair        principal, Donald and Abigail Greene
Thomas Jackson                       Eileen Grycky                             Chair
Ruth Kreider                         Elena Yakovleva                           Thomas Blanchard
Audrey Kress                         piccolo                                   assistant principal

Rosaria Macera                                                                 Harp
Kristopher Miller                    Oboe
                                     Vacant                                    Sarah Elizabeth Fuller
Irina Schuck                                                                   principal
                                     principal
Viola                                Stephanie Wilson                          Piano
Julia DiGaetani                      Lloyd Shorter                             Lura Johnson, principal
principal                            English horn, Mrs. Micki Edelsohn Chair
Elizabeth Jaffe
associate principal                  Clarinet
Yuan Qi                              Charles Salinger
Assistant Principal                  principal, Charles W. Babcock Chair
Nina Cottman                         Daniel Spitzer
                                     second/bass clarinet
Ruth Frazier                                                                   Personnel Manager and
Jonathan Kim                         Bassoon                                   Principal Librarian
Amy Leonard                          Erik Höltje                               Joshua Kovach
Pamela Nelson                        principal, Mr. and Mrs. A. Duer Pierce
                                     Chair
Petula Perdikis
                                     Jon Gaarder
Alexandra VandeGeijn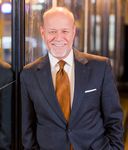 Dear Music Lovers,
We at the DSO always strive to
create memorable seasons—and
what a memorable season this is
already! At a time when the normal
course of events, of life, of culture and
music, is disrupted at best, and
hobbled, or extinguished at worst, we
are beyond thrilled to present great mu-
sic for you—extraordinary
nourishment at a time of extraordinary need.

This season the power of great music stands in startling relief to
notions of social distancing and mask-wearing. Music is about
social closeness—from its ordinary method of performing and of
consuming, music is a close-quarter pursuit. Music is intimate. It
brings people together, rather than keeping them apart. Mask-
wearing too is antithetical to what we do. Masks hide, music
reveals.

Even with these impediments, the great music of great masters
speak—even across DSL and fiber optic lines. And even with
masks, great music shines a bright light on the power and beauty
of humanity.

This is a memorable season. But my hope is that in the near future
we will remember the past year not for the pandemic, but for the
heartening, nourishing displays of humanity that we see every
day—people in unideal circumstances making an effort to make
the world more bearable and more beautiful.

Thank you for being with us.

David Amado
Music Director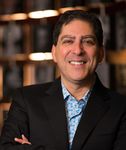 David Amado
    Music Director
David Amado has been music director of the Delaware Symphony Or-
chestra since 2003, and in July, 2016 he began a second music director-
ship at the Atlantic Classical Orchestra in Florida.
     As a guest conductor, Amado has led numerous prominent orches-
tras. In addition to the St. Louis Symphony, where he served as associate
conductor from 2001 to 2004, he has led the Philadelphia Orchestra, Los
Angeles Philharmonic, Royal Stockholm Philharmonic, Rochester Phil-
harmonic, and the Chicago, Detroit, Houston, Milwaukee, National, New
World and Toronto symphonies. Recent engagements have included the
Mobile and New Bedford symphony orchestras, California's Symphony
Silicon Valley, and the New Haven Symphony Orchestra.
    Amado has been praised by the media, audiences, and fellow musi-
cians for his deep musical insight and visceral energy. These qualities have
allowed him to reinvigorate the Delaware Symphony, which has become a
premiere regional orchestra during his tenure. In 2010, the DSO released
a critically acclaimed CD on the Telarc label, partnering with the Los An-
geles Guitar Quartet in concertos by Joaquin Rodrigo and Sergio Assad'
the recording debuted at number 11 on the Billboard charts and earned a
Latin Grammy nomination. Its second commercial CD, The Book of Signs,
featuring double guitar concertos by Leo Brouwer and Paulo Bellinati
with the Brasil Guitar Duo was released in April, 2018, on the Naxos
label and received a Latin Grammy Award nomination for Best Classical
Album.
    Amado began his musical training in
piano, studying in The Juilliard School's
pre-college and college divisions before
going on to Indiana University, where he
received a master's degree in instrumental
conducting. He pursued further conduct-
ing studies at Juilliard with Otto-Werner
Mueller. His first professional conducting
post, an apprenticeship with the Oregon
Symphony, was followed by a six-year
tenure with the St. Louis Symphony, where
he served as both a staff conductor at the
orchestra and music director of of the St.
Louis Symphony Youth Orchestra.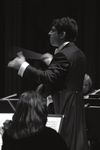 DSO Patrons & Friends,
The dictionary definition of a "silver
lining" is:
(n) a sign of hope in an unfortunate
or gloomy situation; a bright prospect:
Every cloud has a silver lining.
Since the pandemic began over six
months ago you may have encountered
several silver linings in your life. For
me, it has been unexpected time with
my wife and daughter, more time outdoors on our front porch,
renewed relationships with family and friends (albeit, from a dis-
tance), and a newfound appreciation for our Delaware Symphony
musicians' dedication to their craft and innate need to perform.
The DSO, too, has had its share of silver linings since the pandemic
began: Our new Executive Director, J.C. Barker, moved to Wilm-
ington and got right down to business; David Amado found new,
innovative ways to connect with our audience; the generosity of
our patrons and donors allowed us to support our DSO musicians
during a time that many musicians across the country were being
furloughed.
Of course, there have always been silver linings, however, the
pandemic has made them a little more meaningful…more easily
savored. I look forward to the DSO's 2020-2021 Season's digital
format as a silver lining that will empower us to reach for the stars
as we continue to present a first-class, intimate experience during
these challenging times.

Thank you,

David J. Kubacki
President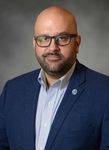 Dear Friends,
I am truly delighted to welcome you to this year's season of the
Delaware Symphony Orchestra!
The past few months have challenged us to create an offering of
music that we can bring to you in the safest way possible, while still
holding the highest standards of artistic excellence that you have
come to expect from your DSO. We are very proud of what we
have been able to create, and equally proud that you have chosen to
be with us on this journey.
From our Chamber concerts in the fall, to our carefully selected
Classics series that you will enjoy in the winter and spring, we will
bring you a wealth of musical riches. As David mentioned in his
letter, this is indeed a memorable season.
Your support is crucial to our continued success. The DSO remains
committed to improving the quality of life in our community. You
can help with this mission. Please share the word about your
passion for what we do, and invite them to join us in supporting
our efforts this season and beyond!

Gratefully,

J.C. Barker
Executive Director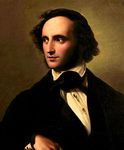 CLASSICS SERIES I
                    Delaware Symphony Orchestra
               Recorded Live on January 22, 2021
            Copeland Hall at The Grand Opera House

Italian Serenade                                         Hugo Wolf
                                                       (1860 - 1903)

Pulcinella: Suite                                     Igor Stravinsky
                                                        (1882 - 1971)
            I. Sinfonia
            II. Serenata
            III. Scherzino - Allegretto - Andantino
            IV. Tarantella
            V. Toccata
            VI. Gavotta (con due variazoni)
            VII. Vivo
            VIII. Minuetto - Finale

Symphony No. 4 in A Major,                        Felix Mendelssohn
 Op. 90 "Italian"                                       (1809 - 1847)
              I. Allegro vivace
              II. Andante con moto
              III. Con moto
              IV. Presto and Finale: Saltarello
Program Notes
Italy and its culture have long been inspirational to authors, poets,
artists, and composers. Perhaps the country's place at the forefront
of arts and culture can be linked back to Rome and its role as caput
mundi, or head of the world. Traditionally Italy conjures images
of food, wine, the Mediterranean Sea, and Rome's ancient ruins.
However, it also boasts the title as the home of modern opera. Italy
is the country most often associated with the art form as well as
other performing arts. Its musical and theatrical traditions have
also inspired many composers to write music in an Italian style or
an Italian theme.

Despite being recognized as the birthplace of modern opera, Italy is
not the only country to produce influential opera composers.
Germany's Richard Wagner is widely acknowledged to be one of
the late nineteenth century's most influential musical figures. He
would also be a significant influence on Hugo Wolf. Before the
Wagnerian era, art song, or Lied, was a prominent form of vocal
music in Germany and Austria. Composers set German
romantic poets' work to music, transcribing the words into song
that gave audiences a new way of hearing and feeling the poetry.
The best-known composers of lied, such as Franz Schubert and
Robert Schumann, were extraordinarily prolific and led
surprisingly short lives. Wolf also ranks among the greatest com-
posers of lied. Tragically, his life ended when he was only 42 after
he checked himself into an asylum several years prior due to syphi-
litic insanity.

                Wolf was discouraged from pursuing a
                compositional career. He was expelled from
                several secondary schools due to his erratic
                temperament and lack of interest in any
                coursework—other than music. He would
                eventually enroll at the Vienna conservatory but
                would also be expelled due to breach of discipline
   Hugo Wolf    and clashing with its conservative authorities.
Music was said to be the only thing upon which he cared to focus,
and his decision to pursue composition as a career placed a great
deal of strain on the relationship he had with his family.

Wolf 's personal life dictated his compositional output in the sense
that he went through somewhat brief periods of writing in which
he churned out many works and endured extended bouts of
depression that caused him to suffer from from musical writer's
block. One such period occurred after the death of Wagner, whom
Wolf idolized. Many believe he wrote the song "Zur Ruh, zur Ruh"
as an elegy to the late composer. For a time, Wolf worked as a critic,
offering scathing reviews of any music he deemed inferior. Franz
Liszt encouraged Wolf to expand his compositional output from
song to larger works. Wolf firmly believed that he would only gain
the notoriety he felt he deserved through full orchestral pieces and
opera. By the time of his death, Wolf left many compositions
unfinished, one of which was the expansion of his Serenade in G
Major. He planned to transform it from a piece for string quartet
to a full orchestral work. Wolf referred to the work as "an Italian
serenade," which is how it has come to be known.

Italian Serenade was meant to have additional movements, but
his attempts in 1893, 1894, and 1897 were never realized beyond
sketches. Wolf, who detested absolute music and academic forms of
composition, did not use an expected sonata-like form for the ser-
enade. Instead, he utilized a programmatic style, with a free rondo
form and recitative-like passages. The piece is viewed as
unlikely joyful for someone who had such a troubled life. The
music, which dances about, is reminiscent of Italian comic opera.
The work opens with a motif that might suggest the tuning of
guitars or mandolins and leads into a dance-like melody. Wolf 's
signature use of chromatic harmony soon appears, along with
trills and rapid scales. A slower moving motif then gives way to
the opening material, which appears several times throughout the
short work. Wolf further embellishes the motifs, giving rise to lively
outbursts before a calmer handing off of thematic material from
one instrument to another. The work concludes in a light-hearted
manner, in much the same way as it opened.
Those who are familiar with Wolf 's music often lament that he
never completed subsequent movements to his Italian Serenade. It
is thought to be one of his best orchestral works, and most
accurately illustrates the evolution of his compositional maturity.
In the same way his Serenade was influenced by Italian culture and
marked a turn in Wolf 's compositional style, Igor Stravinsky found
himself inspired by works of the Italian composer Giovanni Battista
Pergolesi as well as the commedia dell'arte. These would eventually
become the basis of a ballet that was reconciliation of sorts between
Stravinsky and his good friend, the impresario Sergei Diaghilev,
after a falling out. It also marked his compositional transition to the
neoclassical style.

                         Stravinsky is perhaps best known for his
                         collaborations with Diaghilev for the Ballets
                         Russes: The Firebird, Petruskha, and The
                         Rite of Spring. The last of the three ballets
                         solidified Stravinsky's reputation as a
                         revolutionary composer, pushing the
                         boundaries of music in terms of
                         rhythmic structures, and their relationship
                         to harmonic structures. Stravinsky grew up
      Igor Stravinsky    in what one might call a more traditional
musical household. His father, Fyodor, was a bass with the Kyiv
Opera (now the National Opera of Ukraine) and the Mariinsky
Theatre. His musical studies began at a young age, and his interest
in ballet occurred at about eight years old when he saw a
production of Tchaikovsky's The Sleeping Beauty. As was the case
with many musicians, Stravinsky's parents wanted him to study law.
He did, for the most part, stick to his law studies during his first
year at the University of St. Petersburg. His focus shifted in 1902
after befriending the son of the composer Nikolai Rimsky-
Korsakov, Vladimir. Nine years later, Stravinsky met Diaghilev, and
their collaborations for the Ballets Russes began in earnest. The two
would have a falling out, though, when after World War I Russia/
the emerging USSR did not permit Stravinsky to collect royalties
on performances of his works from the Ballet Russes. Stravinsky
blamed Diaghilev for this, despite it not being his fault.
Well aware of Stravinsky's animosity toward him, Diaghilev lured
his friend back to composing a work for a resurrected Ballet Russes
by giving him Pergolesi manuscripts. Later it was found out that
the majority were not actually written by Pergolesi, but the ploy
worked. Selecting the music as inspiration for this new work proved
to be an easy task for Stravinsky. He also took an episode from the
commedia dell'arte involving the stock character Pulcinella, the
traditional Neapolitan hero. When composing the work, Stravinsky
stated, "I began by composing on the Pergolesi manuscripts
themselves, as though I were correcting an old work of my own."
He also stated, "... I could not produce a 'forgery' of Pergolesi
because my motor habits are so different; at best, I could repeat him
in my own accent."

Stravinsky did create something that was entirely his own,
mainly altering the inner harmonies and rhythms of the
manuscripts. The something that he created was initially quite
misunderstood, especially by Diaghilev, who was unsure to credit
Stravinsky as the composer or arranger. Others criticized him for
deserting modernism and felt his interpretation was sacrilegious.
None the less, Pulcinella premiered in Paris in 1920. The ballet is
divided into 21 sections and has vocal parts. Two years later,
Stravinsky revised the score, creating the Pulcinella Suite, which
consists of eight movements. He further revised the suite in 1949
and 1965.

The plot conveyed through the music involves Pulcinella and his
girlfriend, Pimpinella, their friends Furbo, Prudenza, Rosetta,
Florindo, and Cloviello. The story begins with Florindo and
Cloviello serenading Prudenza and Rosetta, but the ladies are
unimpressed by their suitors. Rosetta dances for Pulcinella, and
they kiss. Pimpinella witnesses this and is infuriated. It also fills
Florindo and Cloviello with jealousy. Pulcinella is stabbed, but this
is a setup in order to gain Pimpinella's forgiveness. Furbo, disguised
as a magician, resurrects the 'slain' Pulcinella in front of everyone,
and he earns the forgiveness he seeks. Pulcinella and Pimpinella,
along with the other two couples, wed at the end of the ballet.
While Stravinsky was inspired by Italian music and theatre, Felix
Mendelssohn drew inspiration from his experiences visiting Italy.
Traveling throughout Europe was often customary for well-to-do
and educated families in the nineteenth and early twentieth
centuries. It would, therefore, not be surprising as something that
Mendelssohn experienced during his life. His father was a banker,
and his grandfather was a philosopher, so he and his siblings grew
up in a well-off and intellectual household. The Mendelssohn
children grew up with artists, musicians, scientists, and
intellectuals visiting the salon in their parents' Berlin home. Both
Felix and his sister Fanny displayed great musical talents in their
youth, and despite their father believing Fanny initially had greater
musical abilities, Felix became a very successful composer and
performer. It was not viewed as appropriate for a woman to
pursue a career in music in the early 1800s – a conception that has,
thankfully, changed. Fanny did compose and played piano to great
acclaim but was only viewed as an amateur during her lifetime.

In 1830, Mendelssohn embarked on a
grand tour of Europe, visiting England,
Scotland, Wales, and Italy. His sojourn to
Italy lasted ten months, and he
documented the trip in a series of
watercolors and a musical travelogue. In
addition to composing, Mendelssohn was
an accomplished painter and illustrator.
His tour began in Venice and ended in
Rome, with stops in Bologna and Florence
on the way south, and Naples, Pompeii,           Felix Mendelssohn

Genoa, and Milan on his return trip to Germany. While in Rome,
he witnessed the ceremonies, devotions, and festivities of Holy
Week, as well as the coronation of Pope Pius VIII. In Symphony
No. 4, Mendelssohn evokes the sights and impressions of Italy from
his excursion: the sunshine, countryside, the Mediterranean Sea,
religious ceremonies, and the country's art and architecture.

The work, which Mendelssohn once described as "blue sky in A
major," opens with breathless excitement and a jubilant melody,
depicting the warm, bright Italian sky; a stark contrast to the often
cloud-filled and seemingly less vibrant northern European
atmosphere. He does, however, include a turbulent minor
development section as a nod to northern Europe and his
"Scottish" Symphony (in A minor), which he was working on at
the same time. In the second movement, Mendelssohn illustrates
the ceremonies he witnessed during Holy Week in Rome. The
slower moving passages evoke the solemn processions in which
the faithful and clergy alike slowly move toward and throughout
churches in devotion. In somewhat of a contrast, or perhaps more
of a continuation of his journey, the third movement depicts Italy's
art and architecture. The fanfare-like motif suggests a grandeur of
colossal structures and their harmonic symmetry. The fourth and
final movement is the one that is overtly Italian. It is based on the
Neapolitan saltarello, a dance that originated in medieval Tuscany
and is known for its leaping step. The movement presses forward,
as does the lively dance, and comes to a close with a variation of the
symphony's opening theme.
Thank you for your continued support.
  This listing represents annual contributions received from December 1, 2019 to January 15, 2021,
                                including the value of donated tickets.

Government                                       Corporate
State of Delaware                                Wilmington Trust | M&T Bank
Delaware Division of the Arts                    Christiana Care
New Castle County                                Hotel DuPont
                                                 Bank of America
Foundation                                       Gallo Realty, Inc.
Delaware Community Foundation                    The Buccini/Pollin Group
C.E. Bennett Foundation                          Fidelity Investments
The Presser Foundation                           Weymouth Swayze & Corroon
Maurice Amado Foundation                         FMC Matching Gifts Program
Aware Foundation
Crestlea Foundation
Marmot Foundation
Ellason Downs Perpetual Charitable Trust
Starett Foundation
Charles Delmar Foundation
Kent County Fund for the Arts
Nor' Easter Foundation
Red Clay Education Foundation

                                   Individual Contributions
$250,000+
                                                 $2,500 - $4,999
Tatiana and Gerret Copeland
                                                 Dolores Borowitz*
$100,000+                                        George Christensen
Mr. and Mrs. A. Duer Pierce                      James M. Ellison
                                                 The Hon. Alicia Hughes
$25,000+                                         Lee M. Kallos
Mrs. William H. Frederick, Jr.                   Shelley Kinsella and Rafael Zahralddin
                                                 Greg and Ruth Lavelle
$10,000 - $24,999
                                                 RoseLynn and David Malarek
Ralph Amado and Anne Rodig
                                                 Elizabeth R. Masterson
Sharon and Charles Babcock
                                                 Michael and Toni Maxwell
Dr. and Mrs. Lanny Edelsohn
                                                 Virginia S. Mayforth
$5,000 - $9,999                                  Alan B. Palmer
Anonymous                                        Nancy and David Saunders
Karl and Kristin Bennett                         Naomi Pliskow and Louis Wagman
Ellason Downs Perpetual Charitable Trust
                                                 $1,500 - $2,499
The Family of Dorothy Chambers Flynn
                                                 Marilyn H. Bromels
Mr. and Mrs. Donald L. Greene
                                                 Stephanie Carpenter
Dr. Grace Y. Kwon-Kubacki MD and
                                                 Robert and Barbara Davis
 Mr. David J. Kubacki
                                                 Matthew and Christine Di Guglielmo
Mr. and Mrs. David C. McBride
                                                 Mrs. Arthur G. Diver
                                                 Howard and Debbie Green
                                                 Jimi and Tricia Honochick
Nancy Hough                             Anna M. D'Amico and Andrew E. Feiring
Kenneth and Mary Louise Kubacki         Catherine Fieber and John Lewnard
Mary Jane Mallonee                      Steve and Sally Fillion
Bob and Toni Newton                     David and Kathy Fleming
Richard and Marie Nye                   Sydney W. Fleming and Helen C. Meredith
Elizabeth and David Rhoads              Karen and Peter Flint
Mark Sharnoff and Marcia P. Halio       Catharine Z. Ford
Drs. Joan K. and Edward J. Stemmler     Dr. Margaretta Frederick and
Robert D. and Judith L. Stoddard          Mr. Michael Martin
Curtis and Kathy Tompkins               Shirley R. Giffin
Patricia Zaharko                        Mrs. E. R. Graef
                                        Shirley and Karl Grieshaber
$1,000 - $1,499                         Richard and Mary Kay Haden
George E. Alderman                      Hanna Zyruk and James Hainer
E.F. and Sandra D. Anderson             Lisa Ganon and Louis Hering
Alex Bodenstab                          Mary D. Herr
Susan Brynteson                         Patrica Hodgson
Allan and Mary Ann Champion             Joan and Alan Irwin
The Hon. Barbara D. Crowell             Mr. and Mrs. Robert Jarvis
Mr. and Mrs. Thomas Crumplar            Diane Lawson and Guy V. Johnson
Bert and Betsy Diemer                   Chris Jording
Mr. and Mrs. John B. Fields             Lynn and Fred Keilhorn
Joseph Francis and Gale Rutan           Gary Kulik and Barbara Melosh
Mitchell and Anne Glass                 Gordon and Susan Lipscy
Mr. and Mrs. K. Peter Hurd              Austina and Harvey Maclary
Jan Jessup                              Frank A. Maderich
Richard and Jean May                    Phyllis and William Matthews
Albert L. Moore                         Mr. and Mrs. Donald McDougall
Richard Morgante and Edward McHale      Emil and Phyllis Mikity
Mr. Martin J. Murafsky                  Charles and Judith Miller
Barbara Noseworthy                      Mrs. Frank B. Murray
Dr. Mary P. Richards and                Parry and Nancy Norling
  Mr. Robert G. Netherland              Mr. and Mrs. David Onn
Tim Rodden and Randy Clayton            Red Clay Education Foundation
Mr. and Mrs. Sheldon Sandler            John and Debra Roberts
Paul and Faith Silver                   Charles and Pat Robertson
Eric and Paula Taylor                   Ernest F. Ruppe
David P. Schelat and Grant Youngblood   Rafael Shapiro
$500 - $999                             Geoffrey and Mayura Simon
Dr. and Mrs. Thomas A. Ford             Elizabeth W. Snyder
Joan Appleby                            John and Susan Stafford
Ronald and Mary Lew Bergman             Nancy Stevens
Harry and Diane Burlew                  Jonathan Summers
Jon Alan Conrad                         Kevin and Susan Waesco
Tom and Chris Ditzler                   Bill and Peg Walker
Lyle and Terry Dykstra                  Vera Wilson
Don and Nancy Edwards                   Mr. and Mrs. Frederick Zumsteg
Robert and Marion Ehrlich               $250 - $499
Michael and Janet Elling                Anonymous
Mary Page and Tom Evans
David Argentar                     Mr. and Mrs. Brian Kelley
Gregory and Sally Barclay          Gerard and Kathleen Kennealey
Karen Baumgartner                  Dr. and Mrs. Kevin Kerrane
Martin and Donna Beech             Bill and Hazel Kirk
Richard Bender and Alison Frost    Nagomi Kitamatsu
Richard and Deanna Benson          Anna-Maria Klopping
Duane and Carolyn Benton           Stan and Margot Lamar
Anne Bookout                       H. Thomas Littel
Stuart and Ruth Brahs              Richard and Molly Logan
Mr. and Mrs. Thomas C. Breske      Douglas G. Adolphson and
Mr. and Mrs. Charles D. Broll        Peggy Chaplin Louie
Mr. and Mrs. Robert Cassels        Shannon Maier
Pam and J. Richard Cerchio         Douglas Mapp
Robby and John Chabalko            Steven and Carol Marino
Henry and Ruth Ann Chisholm        Diana W. Maxmin
Charles H. Collier III             Leo McDermott
Alan and Eleanor Craig             Amy Nelson
Christopher Daniels                Pam Nelson
Renate Delvecchio                  Paul Nielsen
Michael Deptula                    Maynard Pearlstine
Mr. and Mrs. Joseph J. DeStefano   John and Neta Potter
Mrs. Frank B. Dilley               Nancy Powel
Mr. and Mrs. Thomas Donahue        Lourdes I. Puig
J. Douglas Druliner                Anna Quisel and Bret Snyder
Richard and Lorraine Fleming       Annette Rabasca
John and Carol Flood               Johanna Ray
Henry and Joanne Foehl             Wayne and Mary Reimann
Lisa Fries                         Richard and Alice Rizzo
Betty B. Garrett                   Regina and Jeffrey Ruben
Rev. Daniel W. Gerres              Susan and William Ryan
Judy Gibson and David Nelson       Bernard and Julianna Saydlowski
Richard Gilmore                    Richard A. and Sheila G. Sharpe
Raul and Iris Gonzalez             Joan Short MD
Peter and Catherine Gordon         Clifford Simpson
Mr. and Mrs. Richard Grenville     Robert A. Smiley
Gregory and Deborah Griffin        Constance M. Smith
Eileen Grycky                      Henry Smithies
Raymond and Marie Hahn             Douglas Spencer
Wesley and Cynthia Hamlin          John and Helen Springer
Susan J. Hannell                   Paul and Judy Stoffer
Candice L. H. Hegedus              Susan Swan and Warren Pratt
Peter and Su Horty                 Dr. and Mrs. Stephen Toy
Carroll Humphrey and               Mr. Robert L. vanDyke
   Joanne Newlin Humphrey          Michael Vest
Dorothy R. Jacobson                Wakefield Family Fund
Rick and Deb Johnson               Zelda and Ed Wasserman
Joyce P. Johnson                   Mary Wheeling and Dave White
Marjorie Johnson                   Clara Zahradnik
Dr. and Mrs. John L. W. Jones
Mr. and Mrs. Fred Jones
$100 - $249                          Mr. and Mrs. Raymond Eid
Anonymous (2)                        Norman and Carolyn Ellman
Marcia Schiff Acero                  Beth Emmons
Alp Akalin                           Scott Enright
Regina Allen                         David Epstein
Stuart Baird                         Nancy Goyne Evans
Harry and Maud Banks                 Eric and Judy Fahone
William and Joan Barber              Rebecca Farabaugh
Ann and Glenn Barnhill               Edgar W. Fasig, Jr.
Thomas Barton                        Edward and Irene Fick
David and Constance Beattie          Israel and Patricia Floyd
Walter and Nancy Bercaw              Ann Freeman
Philip and Diane Berger              Sarah French
Donald Blythe                        Linda and Charles Frick
John E. Boliek                       Gordon Fung
John Bragger                         Paula L. Gatos
Anna French Brantley                 Mitch Ginsburgh
Mr. and Mrs. Arthur Brill            Harry S. Glaze
Watson Brown                         William Collins
Barbara and William Buckley          Hilary Goodman
Judy Burns                           Elsie Gould
Hays and Judy Butler                 Jeanne C. Haley
Judith Calhoun                       Mary Hannagan
The Hon. and Mrs. Thomas R. Carper   Ellen Harbeson
Lillian and William Cassel           George Harding
Ken and Trish Cavender               Mr. and Mrs. James Hennessy
Eleanor Charles*                     Chip Herrington
Richard Clark and Dorene F. Meiers   John Hesselberth
Nancy Colbert                        Moe and Ronna Hochman
Daniel N. Colburn II and             Helen M. Holleger
  J. S. Edward Tatnall               Marion Howarth
Andrew M. Corbett                    Benjamin Hoyer
Sara Corbishley                      Carol M. Hughes
Patricia Crabb                       William and Sarah Ivey
Anthony and Judy Cucuzzella          Dr. Xiaojiao Jiang
Mary Culnane                         Paul Johnston
Alida Cutts                          Linda Jupin
Gregory Dell                         Jonathan Justice and Melissa Pavone
Douglas and Donalyn DeVoll           Leslie M. Kelly
William Dietrich                     Michael and Elaine Kipp
Francesca and Jim Di Guglielmo       Richard and Janice Kirk
Philip and Kimberly Doucette         Daniel Kraiter
Katharine L. Downham                 Harry and Ruth Kreider
Drs. R. & F. Doyle                   Constance Kreshtool
Diane Dury                           Mr. and Mrs. Daniel M. Kristol
Susan and Herb Duffield              Kathleen Lassahn
Robert and Janice Dumin              Mr. and Mrs. F.B. Law
Virginia S. Eberly                   Lisa Elliott and Thomas Leitch
Mrs. Philip Ebert                    Linda Loomis
Susan Eckstein                       Dorothy Deh Lovett
Virginia Sue Lunger                      Kristin Shilkitus
Carol Luttrell                           Minnie Waters Shorter
Susan Macpherson                         Stephen Silagy
David Margolies and Sheila Hochhauser    Mrs. Marion A. Simeral
Vincent and Mary Ann Marinelli           Mr. and Mrs. E. N. Simons
Daniel McDougall                         Phyllis W. Sisk
John McGinnis                            Joanne Smeltz
Mrs. Meredith McGregor                   Gregory Smith
Mrs. William McGregor                    David Southorn
Dr. and Mrs. George E. McLaughlin        Bruce and Mary Swayze
Burly Melton                             Irene Talley
Frank and Jennifer Mercadante            Judith Tellier
Mrs. Arthur B. Metzner                   Suzanne and Harry Tether
Robert and Ellen Meyer                   Harry and Betty Ann Themal
Sandra S. Michel                         Marguerite Thew
Doris Miklitz                            Susan Thomas-Holder
Norbert and Ulrike Mikiltz               Gillian Timon
Dr. Elinor Miller                        Jehangir Vevai
Margaret Mitchell                        Suwah Waitieh-Kabehl
Arthur Moffa                             Jan and Michael Weiss
Norman and Marcia Monhait                Susan Welles
Donald and Neuza Morgan                  Paul and Linda Welsh
John Muir                                Betsy and Douglas Wenny
Marilee Mullett                          Robert Wheatley
J. Sue Muzzi                             Betty Wier
Donna M. Myers                           Hirsch and Amelia Wierzbicki
George and Bette Neuman                  Gary L. Willoughby
Elena Norman and Darryl Flaherty         Steve Zimmerman and Laurie Ross
M.J. Oakberg
Niina Oja                                Up to $100
Aileen and Frank Parrish                 Anonymous (5)
Mr. Juergen N. Peters                    Rosita M. Abel
Robert C. Porta                          Alp Akalin
Susan Swan and Warren Pratt              David Allen
Michael Lavelline and Jacqueline Prior   Jean Basore
Coralie Pryde                            James Beatson
Ben and Cathy Raphael                    Shazia Bhat
Sergio Ricardi                           Joyce Bischoff
Mr. and Mrs. Alexander Roe               Nancy H. Blance
David and Deborah Ross                   Mary Eugenia Bonner
Margaret Rovner                          Agnes and Carl Boxhill
Peggy and Richard Sacher                 Robert and Margaret Bradley
Ronald Samuels                           Susan Brandes
Patricia Saunders                        Gary and Susan Bryde
Richard Scalenghe                        John Burke
Connie Schappell and Grant Reed          Stanley and Roberta Burnett
Randall Schuler and Suzanne Jackson      Tony Burns
Ida and Isador Schutzman Fund            Susan Burns
John and Barbara Sheridan                Thomas M. Butler
Mr. and Mrs. C. Shields                  Peter and Frances Buttenheim
Laura Casalvera                 Claudia Hughes
Alan Centa                      Amy Hunter
H. Beatty Chadwick              Peter Jansson
Yetta Chaiken                   Holly Jones
Carla Chance                    Douglas Jumps
Joel Chodos                     Doria Keating
Jon Clow                        Rob Kennan
Elizabeth Cochran               Edward Kepka
Susan C. Corkran                Joan Kilburn
Douglas Cox                     James Klingensmith
Ida Crist                       Tamara Knehnetsky
Susan Davi                      Joshua Kovach and Naomi Gray
John Day                        Daniel and Barbara Krieger
Joan Delfattore                 Margaret M. Krivda
Charmaine Denver                Ursula Kroll
Ken Dickens                     James Krum
Marianne Dolente                Harry and Evelyn Kutch
Mick Donnelly                   Leo and Mary Landoll
Sue Driscoll                    Deborah Layton
Luther Dunn                     Bertram and Rochelle Levin
Jamie Dybdahl                   Joanne Linton
Bob Emmons                      Irene Lipperini
Anne Ennis                      Joyce Longworth
Robert Erdody                   Jeffrey and Wendy Lott
Bronwen Everill                 Rosaria Macera
Cheryl and Richard Everill      Lianna Magerr
Mary M. Fasano                  Hank and Lloyd Maier
Frank Fawcett                   Gerda Malone
Barbara Fedeler                 Barry and Barbara Marrs
Francis and Carolyn Fierro      Michael and Janine Martin
Richard Fischer                 Roger and Mary Clare Matsumoto
Rebecca Fisher                  Nancy Mayer
Thomas Foster                   Robert McGovern
Masaaki Fujiki                  Millie Miller
Dennis Gallagher                Jon Moynihan
Catharine Glober                Joseph and Marion Mulshenock
Larry Good                      Luis Murillo
Richard Gordon                  Mrs. Richard B. Murray
Nancy Gower                     Mark Noveck
Grayfred and Lois Gray          Lynne Olive
Ronald and Margaret Gray        Jeffrey Ostroff
Anne Gross                      Sandra Pace
Peter and Suzanne Grumbacher    Eleanor Pages
Olga Grushin                    Todd and Susan Palmer
Robert Guy                      Mary Joan Pancoast
Karan Hamel                     Judith G. Payson
Anne Marie and Thomas Higley    David and Sharon Peacefull
Louis and Karen Himelreich      Joseph Pitula
Mr. George Hooper               Mr. and Mrs. Paul Pringle
Pamela Hugelin and Clem Padin   Julieanne Reeder
Margo Reign
Leonard Rissolo
Kate A.W. Roby
Julie Rodowsky
David and Lisa Rosenstein
Marie Russell MD
Dennis Schuell
Simon and Jill Shute
Russ Smale
Suzanne Smiley
Kathleen D. Smith
Margaret Smith
John and Phyllis Smoyer
Lita Sohn
George Spae
Mr. and Mrs. Robert Statz
Paul Steel
Francis and Ann Trzuskowski
Barbara Tucker
Anne Zwick Turner
Robert D. Ullrich
Dr. Andrew W. Urquhart
Lisa Vaupel
Betty Wagner
Mr. and Mrs. Richard L. Waibel
Mark and Anya Ward
Barbara Warnell
David and Jane Waterman
Bernice Weinacht
Cathleen White
Mary C. Wilcosky
Mrs. Marcia Wilson
Mrs. Frederick A. Wolff
Katharine Wolverton
Maryanne Yingst
Margo Zitin
Rebecca and James Zug
Michael Zwicke

*deceased
2020-2021 Board of Directors
Officers                       Board of Directors
David J. Kubacki               Matthew D. Di Guglielmo, MD, PhD
 President                     Jim Ellison, MD, MPH
Charles W. Babcock, Esq.       Jimi Honochick
 Vice President                Shelley A. Kinsella, Esq.
Alicia R. Hughes, Esq.         Michael Maxwell, Esq.
 Vice President                David McBride, Esq.
Patricia Zaharko               Robert D. Stoddard
 Treasurer                     David Amado, ex-officio
Debbie L.W. Green              J.C. Barker, ex-officio
 Secretary                     Elizabeth Cochran, Musician Representative
                               Rosaria Macera, Musician Representative
                               Tatiana Copeland, President Emerita

DSO Staff
David Amado
 Music Director
J.C. Barker
  Executive Director
Susan Driscoll
 Director of Finance
Elizabeth Jaffe
 Education Director
Joshua Kovach
  Orchestra Personnel Manager and Librarian
Stephen Manocchio
  Technical Director
Martin Martinez
 Director of Communications and Marketing
Michael Mekailek
 Director of Patron Services
100 W. 10th St, Suite 1003
   Wilmington, DE 19801
       302-656-7442
www.delawaresymphony.org