MYHEALTH FRANCE INSURANCE FOR EXPATS IN FRANCE 2019 - FOLLOW US ON FACEBOOK AND TWITTER! WWW.FACEBOOK.COM/APRILEXPAT - MYHEALTH FRANCE 2019
Page content transcription
If your browser does not render page correctly, please read the page content below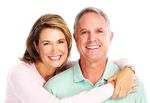 MyHEALTH
                         FRANCE
                          INSURANCE FOR EXPATS In france
                          2019

Follow us on Facebook and Twitter!
    www.facebook.com/AprilExpat

    www.twitter.com/AprilExpat
MyHEALTH FRANCE,
HEALTH INSURANCE
  SPECIALLY DESIGNED FOR
  EXPATS IN FRANCE

French top-up health insurance combined with international
administration

> Simplified enrolment procedure: no health questionnaire.
> No cash advance required in France for:
  - hospitalisation: you don't have to pay your hospital bill. We'll take care of it for you!
  - pharmacy items, radiology and lab work, with the direct billing card.
> L
   ife-time benefits: you are covered for as long as you want and your premiums don't increase in line with
  your personal expenditure.
> B
   enefits can be claimed in France and, on a temporary basis, in the rest of the world if you unexpectedly
  require treatment.
> Cost-effective pricing.
> Payment facilities: possibility of monthly payments by SEPA direct debit with no additional charges.
> Bilingual advisors and administrators (French - English) at your service.

                                             Need advice to choose your cover?
                                             Contact your insurance agent or get in touch
                                             directly with our bilingual advisors:

                                                     by phone: +33(0)1 73 03 41 29

                                                     by email: conseillers.expat @april-international.com

                                                     in our offices: 14 rue Gerty Archimède,
                                                     75012 Paris, France

2
A SOLUTION DESIGNED FOR EXPATS IN FRANCE
                    You can choose the cover which best suits your needs

             UNIVERSAL HEALTH PROTECTION IN FRANCE (PUMA)
   If you are living in France on a regular, uninterrupted basis for more than 3 months and/or you are employed
        or self-employed, you may be entitled to French Social Security universal health protection to cover
                                                your medical expenses.
       For more information on universal health protection scheme enrolment conditions, please follow the link
http://www.securite-sociale.fr/La-mise-en-place-de-la-Protection-Universelle-Maladie-PUMA-au-1er-janvier-2016
                                 or contact the French Health Insurance Advice Line:
                      0 811 36 36 46 (from France) or +33 811 36 36 46 (from other countries).

                       Choose the plan that best meets your needs:

  Essential                     Comprehensive cover
  cover                         Meets criteria for state-approved plans
                                                                                                 LEVEL 5
  Does not meet
  criteria for                                                              LEVEL 4
  state-approved
  plan                                                LEVEL 3
                                 LEVEL 2
      LEVEL 1

  hospitalisation                hospitalisation       +      Outpatient care       +      vision/dental

WITH MyHEALTH FRANCE, YOU ARE COVERED ALL YEAR ROUND IN FRANCE
                                                                                                                  3
COMPREHENSIVE BENEFITS
DESIGNED FOR EXPATS IN FRANCE
> Discover our French Social Security top-up solution:
The benefit amounts include the reimbursements from your statutory French health insurance scheme. APRIL International Care
France benefits can only be claimed once you have received the reimbursement from your statutory French health insurance
scheme except for Dental care where the package shown below in the benefits schedule is added to the benefits of your statutory
French health insurance scheme.
MyHealth France plans, with the exception of LEVEL 1, meet the criteria for state-approved health insurance: your benefits and levels
of reimbursement will be automatically adjusted in line with legislative and regulatory developments governing state-approved
health insurance.

> What is Social Security top-up cover and state-approved health insurance?
The arrangements for covering medical expenses under state-approved insurance plans are changing. The level of reimbursement
of doctors' fees depends on the status of the doctor: whether or not they have signed up to a ''DPTAM'' (Controlled Pricing System).

> WHAT IS ''DPTAM''?
''DPTAM'' is a generic term for the various systems designed to control excess fees charged by health professionals in the
approved sector. This includes doctors who have signed up to the Access to Care Agreement (CAS) or who have chosen the
Controlled Pricing Option (OPTAM/OPTAM-CO).
By consulting a doctor who is ''DPTAM''- registered, your medical treatment, procedures and consultations will be reimbursed by
French Social Security at a higher rate.

> HOW TO TELL IF A DOCTOR IS ''DPTAM''- REGISTERED
Simply visit the website http://annuairesante.ameli.fr/ and search by name, specialty or medical procedure. The entry for ''DPTAM''-
registered doctors will say: "Honoraires avec dépassements maîtrisés (contrat d'accès aux soins)" or "Controlled excess fees
(access to care contract)".

                                                                                            PL AN

      TREATMENT OR PROCEDURE                          LEVEL 1           LEVEL 2           LEVEL 3           LEVEL 4           LEVEL 5

    HOSPITALISATION * (Medical and surgical hospitalisation, home hospitalisation and maternity)

                                                         300%              100%              300%              150%              300%
Room and board
                                                     of the SSRR       of the SSRR       of the SSRR       of the SSRR       of the SSRR

                                                         100%              100%              100%              100%              100%
Daily hospital charge
                                                     of actual costs   of actual costs   of actual costs   of actual costs   of actual costs

                                    ''DPTAM''-           300%              100%              300%              170%              300%
                                    registered
                                                     of the SSRR       of the SSRR       of the SSRR       of the SSRR       of the SSRR
                                    doctors
Medical fees and expenses
                                    Non ''DPTAM''-       300%              100%              200%              150%              200%
                                    registered
                                                     of the SSRR       of the SSRR       of the SSRR       of the SSRR       of the SSRR
                                    doctors

Private room
                                                        €50 /day          €25 /day          €50 /day          €25 /day          €75 /day
(maximum 30 days per year)

Cost of staying in hospital with a child under 12
                                                        €25 /day          €25 /day          €25 /day          €25 /day          €50 /day
(maximum 30 days per year)

Patient transportation costs reimbursed by the           300%              100%              300%              150%              300%
statutory scheme                                     of the SSRR       of the SSRR       of the SSRR       of the SSRR       of the SSRR

    OUTPATIENT CARE

Consultations/Visits - GPs and      ''DPTAM''-                             100%              100%              170%              220%
specialists                         registered             –
                                                                       of the SSRR       of the SSRR       of the SSRR       of the SSRR
                                    doctors
Specialist treatment or
procedures, surgery and             Non ''DPTAM''-
technical medical procedures                                               100%              100%              150%              200%
                                    registered             –
including on an outpatient basis                                       of the SSRR       of the SSRR       of the SSRR       of the SSRR
                                    doctors

4
TREATMENT OR PROCEDURE                             LEVEL 1           LEVEL 2           LEVEL 3           LEVEL 4            LEVEL 5

                                     ''DPTAM''-                               100%              100%               170%              220%
                                     registered                –
                                                                          of the SSRR       of the SSRR        of the SSRR       of the SSRR
                                     doctors
Radiology
                                     Non ''DPTAM''-                           100%              100%               150%              200%
                                     registered                –
                                                                          of the SSRR       of the SSRR        of the SSRR       of the SSRR
                                     doctors

                                                                              100%              100%               150%              200%
Medical auxiliaries and diagnostic tests                       –
                                                                          of the SSRR       of the SSRR        of the SSRR       of the SSRR

Pharmaceutical expenses reimbursed                                            100%              100%               100%              100%
                                                               –
by the statutory scheme                                                   of the SSRR       of the SSRR        of the SSRR       of the SSRR

                                                                              100%              100%               150%              200%
Spa therapies covered by the statutory scheme                  –
                                                                          of the SSRR       of the SSRR        of the SSRR       of the SSRR

  DENTAL Cover limited to 100% of the SSRR for the first 6 months

                                                                              100%              100%               150%              300%
Procedures and treatment                                       –
                                                                          of the SSRR       of the SSRR        of the SSRR       of the SSRR

                                                                              100%              100%               150%              300%
Orthodontics covered by the statutory scheme                   –
                                                                          of the SSRR       of the SSRR        of the SSRR       of the SSRR

                                                                              100%              100%               150%              300%
Prosthetics covered by the statutory scheme                    –
                                                                          of the SSRR       of the SSRR        of the SSRR       of the SSRR

                                                                                                              €250 per year €500 per year
Upper limit for dental care                                                                                  Above this limit: Above this limit:
                                                               –                –                 –
(excluding procedures and treatment)                                                                           100% of the      100% of the
                                                                                                                 SSRR              SSRR

  VISION CARE

                                                                              100%              100%               100%              100%
Lenses and frames                                              –
                                                                          of the SSRR       of the SSRR        of the SSRR       of the SSRR

Contact lenses accepted and reimbursed                                        100%              100%               100%              100%
                                                               –
by the statutory scheme                                                   of the SSRR       of the SSRR        of the SSRR       of the SSRR

  OTHER BENEFITS

Preventive screening under the decree of                                      100%              100%               100%              100%
                                                               –
08/06/2006                                                                of the SSRR       of the SSRR        of the SSRR       of the SSRR

                                                             100%
Unforeseen medical expenses incurred abroad              of the SSRR          100%              100%               100%              100%
and reimbursed by the statutory scheme                    Hospital        of the SSRR       of the SSRR        of the SSRR       of the SSRR
                                                        charges only

                                                                              100%              100%               100%              100%
Devices, orthopedics and hearing aids                          –
                                                                          of the SSRR       of the SSRR        of the SSRR       of the SSRR

Direct billing certificate                                     –               yes               yes                yes               yes

* €18 flat-rate charge covered

       de f initions
    > Actual costs: total medical expenses charged to you.                sector to which the health professional or hospital belongs.
    > Daily hospital charge: portion of the cost of a day in hospital     Where generic medicines exist, the reimbursement rate is the
      which is not covered by French Social Security.                      flat rate corresponding to the price of the generic version.

    > French Social Security reimbursement rate (SSRR): sta-            > H
                                                                            ospitalisation: stay in a (public or private) hospital following
      tutory rate of reimbursement used by French Social Security          an accident or illness.
      for treatments, procedures and prescriptions performed or          > S
                                                                            tatutory scheme: the French Social Security scheme to
      issued by health professionals. It varies depending on the           which you belong.

                                                                                                                                                5
example
OF A reimbursement in france

        You are hospitalised for 5 days with acute appendicitis.
        Your hospital bill comes to €4,747.

        > How will you be reimbursed?
        In a public hospital or a private clinic in the approved sector,
        the costs which make up the hospital package are covered by
        French Social Security at between 80% and 100%.
        However, excess fees and private rooms are not covered.

                   Example of covered costs for a 5-day stay in hospital

                        ­Depending on the plan you selected, you will be reimbursed as follows:

                                                                     APRIL             APRIL           APRIL
                                                Social          reimbursement     reimbursement   reimbursement
                              ACTUAL                               under the         under the       under the
                                               security
                               COSTS                              LEVEL 2           LEVEL 3        LEVEL 5
                                              reimbursement
                                                                     plan              plan           plan

Room and board                 €2,952            €2,952             €2,952            €2,952         €2,952

Daily hospital charge           €120                –               €120               €120           €120

Surgical fees                   €926              €463              €463               €926           €926

Anaesthetic fees                €399              €199              €199               €399           €399

Private room                    €350                –               €125               €250           €350

Total                          €4,747            €3,614            €3,859             €4,647         €4,747

Your contribution                 –              €1,133             €888               €100            €0

6
example
OF A reimbursement in france

     You have a crown fitted by a dentist (reimbursed by the
     statutory scheme). Your dentist charges you €350.

     > How will you be reimbursed?
     Social Security uses a standard rate to calculate the amount
     they will reimburse you.
     This standard rate is their reimbursement rate and is set at
     €107.50.
     Social Security reimburses 70% of this rate.
     Their reimbursement is therefore €75.25.

                         Depending on the plan you selected, you will be reimbursed as follows:

      SOCIAL SECURITY REIMBURSEMENT                                  APRIL                                  YOUR
      (CPAM)                                                         REIMBURSEMENT                          CONTRIBUTION

                    YOU ARE COVERED BY FRENCH SOCIAL SECURITY
                                      (OR AN EQUIVALENT FRENCH SCHEME)

                                    Example of covered costs: crown

Your reimbursement under the LEVEL 3 plan
                                                                                                                           TOTAL
     €75.25                         €107.50                                              €167.25                           €350
  i.e. (€107.50 x 70%)       i.e. (100% x €107.50) = €107.50

Your reimbursement under the LEVEL 4 plan
                                                                                                                           TOTAL
     €75.25                                     €161.25                                             €113.50                €350
  i.e. (€107.50 x 70%)                  i.e. (150% x €107.50) = €161.25

Your reimbursement under the LEVEL 5 plan
                                                                                                                           TOTAL
     €75.25                                                          €274.75                                               €350
  i.e. (€107.50 x 70%)                            i.e. (300% x €107.50) = €322.50 limited to actual costs

                                                                                                                       7
HOW DOES
THE POLICY WORK?
USEFUL INFORMATION
BEFORE YOU AppLY

WHO IS THE PLAN DESIGNED FOR?

Any expatriate person residing in France and covered by a French statutory scheme.

IN WHICH COUNTRIES ARE YOU COVERED?

You are covered all year round in France. Benefits can also be claimed during temporary stays of up to 90 consecutive days in
the event of unforeseen illness anywhere in the world, as well as in your country of nationality if your costs are covered by your
statutory scheme.
As a result of events taking place there, cover is excluded in certain countries.
The complete list of excluded countries is available at www.april-international.com or by calling +33 (0)1 53 05 30 57 or by email
at myhealth.france @ april-international.com. This list of excluded countries is subject to change.

WHEN DOES YOUR PLAN START?

On the date shown on the Membership certificate and, at the earliest, on the 16 th of the month or the first day of the month following
receipt of the full membership application (including a completed and signed Application form for all Insured members), subject to
payment of the first Premium. Your cover is subject to you being eligible for benefits from your basic scheme.

WHEN DOES YOUR PLAN COME TO AN END?

Benefits cease to be payable automatically:
> if the premium is not paid,
> when you are no longer an expatriate in France, on presentation of an official document attesting to this. Membership of the plan
is for a minimum period of one year (unless otherwise stipulated) and may be cancelled at each annual renewal date with two
months' notice. Otherwise, it is automatically renewed.

HOW TO APPLY

1 C omplete and sign the Application form.
2 P lease send the payment of your 1 premium together with the Application form:
                                         st

    - fill in the SEPA direct debit mandate if you wish to pay your premiums by direct debit from a bank account in euros located
       in one of the SEPA countries and enclose details of your bank account, or
    - enter your bank card details in the Application form.

3 S end your application to: APRIL International Care France - Service Courrier - 1 rue du Mont - CS 80010 - 81700 Blan - FRANCE.

8
SErVicES
PROVIDED UNDER YOUR PLAN
TO MAKE YOUR LIFE SIMPLER

@
    Your CuStoMEr ONLINE ZONE
    HASSLE-FREE, INTuiTiVE AND FAST!

    With a few clicks from your computer, tablet or smartphone, you can access:
    >   all the documents you need (insurance certificate, insurance card, general conditions etc.),
    >   your bank and personal contact details,
    >   your reimbursements, if you are the insured,
    >   a breakdown of your premiums.

        customer service

 Throughout your period of insurance, our
 Customer Service team is available to provide you                 direct billing card
 with any assistance you may require in connection
 with your policy.                                                 You benefit from a direct billing card which is
                                                                   accepted by more than 156,000 healthcare
 You can:                                                          professionals.
 > change the level of cover to suit your needs at
    any time throughout the period of cover,                       With the card there's no cash advance required
 > add a beneficiary,                                             for certain types of expenses covered under the
 > declare a birth,                                               MyHealth France plan (including diagnostic tests,
 > sign up to new options,                                        pharmacy items and radiography).
 > update contact or bank details,
                                                                   What's more, with the electronic transfer service,
 > make any other changes to your cover.
                                                                   if you are insured on a French Social Security
 For information and assistance, contact our team:                 top-up basis, your health insurance scheme sends
 Tel: +33 (0)1 53 05 30 57                                         us your reimbursement statements directly.
 Email: myhealth.france@ april-international.com

    A bilingual French/English administrator
    is at your service to provide you with information by telephone on the status of your reimbursements, the level
    of your benefits or, more generally, to answer any questions you may have about your cover.

                                                                                                                        9
All the APRIL International Care France trademarks, logos, graphics and commercial material contained in this document are registered and are the property of APRIL International Care France.
          APRIL,                                                                                                           W  O R L DW I D E
          INSURANCE MADE EASY                                                                                                       NCE IN
                                                                                                                           PRESE

                                                                                                                                                 Any reproduction of any kind, either partial or total, of the said elements and texts of any kind, is prohibited and will result in prosecution. Octobre 2018.
                                                                                                                                             S
                                                                                                                               C O U NTRIE
                                                                                                                           3 1
          APRIL, an international insurance services group and leading wholesale broker
          in France, has centered its development around customers and innovation since
          it was established in 1988, setting a single ambition: to make insurance easier and
          more accessible to everyone.
          APRIL designs, manages and distributes specialist insurance solutions, covering health and personal protection,
          property and casualty, mobility and legal protection, as well as assistance services, for private individuals,
          professionals and businesses.
          With over 3,800 employees, APRIL has operations in Europe, North and South America, Asia, Africa and th
          Middle East. The group produced a consolidated turnover of €928,4m in 2017.

          FOR EVERY EXPATRIATE SITUATION, AN INTERNATIONAL INSURANCE SOLUTION
          Whether you're a student, on an internship, planning a working holiday, in work or retired, travelling alone or
          with your family, APRIL International Care France will support you during your time abroad with a range of
          comprehensive and flexible insurance solutions suitable for all kinds of expatriates and all budgets.

             FOR MORE INFORMATION, CONTACT YOUR INSURANCE CONSULTANT:

Headquarters:
14 rue Gerty Archimède - 75012 Paris - FRANCE
Tel.: +33 (0)1 73 02 93 93 - Fax: +33 (0)1 73 02 93 90
Email: info.expat@april-international.com - www.april-international.com
A French simplified joint-stock company (S.A.S.) with capital of €200,000 - RCS Paris 309 707 727 Insurance intermediary
Registered with ORIAS under number 07 008 000 (www.orias.fr)
Prudential Supervision and Resolution Authority - 4 place de Budapest - CS 92459 - 75436 PARIS CEDEX 09 - FRANCE
NAF6622Z - Intra-community VAT N° FR603009707727
This product is conceived and managed by APRIL International Care France and insured by Groupama Gan Vie
(for the medical expenses cover, the death and total and irreversible loss of autonomy cover and the income protection
cover) and CHUBB (for the repatriation assistance cover and the personal liability private capacity cover).