GISBORNE - YACHT CLUB SAILING HANDBOOK 2013 2014
→
If your browser does not support JavaScript, please read the page content below:
GISBORNE - YACHT CLUB SAILING HANDBOOK 2013 2014
→
Gisborne Yacht Club Inc Kaiti Beach P O Box 650 Gisborne Phone 06 867 2004 www.gisborneyachtclub.org.nz Patron Erle Tucker 868 5941 Hon Solicitor Joe Martin 868 9238 General Committee Commodore Glenn Watt 867 8359 Vice Commodore Ricky Lugtig 867 7943 Secretary Ann Stannard 867 9301 Treasurer Richard Stannard 867 9301 Social John Clarke 867 2645 Bar John Reid 862 8420 Sailing Committee Chairman / Catamarans Ricky Lugtig 867 7943 Sailing Manager Peter Coppin 868 6783 Safety Officer /Cruising/Keeler's Peter Millar 867 5750 Trailer Yachts John Clarke 867 2645 Dinghies Richard Stannard 867 9301 LTS / Coaching Rod McCulloch 868 8328 Junior Fleet Committee Amanda Cave 863 9861 Rescue Boats Captain Peter Coppin 868 6783 Junior Rescue Boats Captain Peter Renshaw 863 1056 Special Duties Newsletter Ted Hardy 867 1460 Hall Hire Gail Lynn 867 1460 Bar Manager Kieran Irving 021 164 3395 Club House Tony Geard 868 9165 Web Site Andy Memmott 021 285 1443 Race Results Valerie Gorczynski Start Tower Marnie Gaskin 8688924 Ann Stannard 8679031 Andrea Clarke 8672645 Adel Deere 8679033
Bar Guidelines On race days the bar will be open from 5.00 pm until 8.00 pm. For special occasions and regattas there will be extended hours up to 10.00pm (liquor license restriction) as long as patrons support the bar. Snacks and microwave hot foods can be purchased from the bar. As a Club, we are required by our license to observe the following rules: Regular users of the clubhouse must be current financial members (carry your membership card with you). Visitors over 18 years old must be signed into the Visitors Book by a financial member. Up to six visitors per member are allowed but visitors must not exceed 25% of the people present on normal club occasions and 50% on special occasions. Bar staff are responsible for monitoring these rules.
The bar is staffed by club members from a roster. Members who are unable to do their duty when rostered are responsible for finding a replacement, If they are unable to find a replacement, they should advise, Bar Manager Kieran Irving ph 0211643395 or Glenn Watt ph 8678359 or John Reid ph 8628420 The first shift should get the keys to the bar from John Reid, Glenn Watt, Richard Stannard or Peter Millar. A notice of bar duty responsibilities is published on the chiller wall and duties include tidying up and securing the clubhouse at the end of the evening. Hall Hire The clubhouse is available for private functions when not required for club activities. Financial members of GYC receive a discount of $50.00.
Enquiries: Phone Gail Lynn, 867 1460.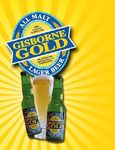 Learn-to-Sail Instruction Each season, a series of courses are held for youth and adults wishing to receive formal instruction in sailing. The youth sailing programme commences in October and sailing events/coaching are held throughout the season on most Saturday afternoons between 1200 to1500 hrs. Youth Learn-to-Sail Instruction will commence in November and end before Xmas. There will also be Fun Sailing for Juniors and club camp over's held during most Public Holiday weekends – see Junior Sailing Programme.
Adult Learn to Sail instruction will be by arrangement with our club Sailing Instructor / Coach Rod McCulloch or Sailing Manager Peter Coppin. They will arrange for suitable personal sailing instruction and or placement as crew with one of our experienced club members yachts. Enquiries Phone: Rod McCulloch ph 8688328 or Peter Coppin ph 868 6783 Learn-to- Sail Instruction Fees Youth LTS (own boat) $60.00 Youth LTS (boat supplied) $100.00 Adult LTS (own boat) $200.00 Adult LTS (boat supplied) $400.00 Boat Hire Limited numbers of Junior Dinghies and Optimist yachts are available for hire. Optimists $10.00 Per Day Sunbursts $20.00 Per Day Phase II $20.00 Per Day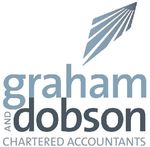 Boat Racing Fees Payable by each competing yacht to contribute to the cost of race organisation. Seniors Season $60.00 Daily $5.00 Juniors Season $20.00 Daily $2.00 Season Fees paid before 31 October 2013 may have any Daily Fees paid to that date deducted. Note: The above fees do not apply to the Poverty Bay Champs which must be paid for separately. Visitor Fees Payable by all skippers and crew who participate in racing and who are not financial members of GYC, unless a member of another yacht club affiliated through RNZYF. This fee is additional to the Boat Racing Fee.
Seniors $5.00 per day Juniors $2.00 per day Financial Membership Racing Eligibility Skippers Skippers who are non financial members of the Gisborne Yacht Club, or another yacht club affiliated through RNZYF, may enter races for three race days on payment of the Visitor Fee (Seniors $5.00, Juniors $2.00) in addition to the normal Boat Racing Fee. They may not enter any other races during the current season without becoming financial members. They are encouraged to join the club after participating for three days. The Gisborne Yacht Club has the right to refuse race entries of non-financial members at its discretion. Crew Crew who are non financial members of the Gisborne Yacht Club, or another yacht club affiliated through RNZYF, may participate in racing on payment of the Visitor Fee (Seniors $5.00, Juniors $2.00) with a maximum fee per boat of $10.00. They are encouraged to join the club after participating for three days.
Members of Affiliated Clubs Members of other Yacht Clubs affiliated through the RNZYF are not required to pay Visitor Fees, but skippers must pay the Boat Racing Fee. Failure to comply with the above rules will result in the yacht being disqualified.
Club Membership Annual Subscriptions For 2013/14 financial year. Due one month after Annual General Meeting (August) Families $180.00 Senior Members $150.00 Intermediate Members $75.00 Junior Members $100.00 (includes boat hire) $60.00 (own boat) Associate Members $55.00 Juniors are members who are under 18 years on 1 May 2014. Intermediates are members who are full time students, but 18 years or older on 1 May 2014. Family members will include husband, wife, partner and dependent children who are under or over 18 years of age on 1 May 2014 and are full time students. This year a special discount of 50% is available to new members. Nomination forms for new members are available at the clubhouse. Boat Storage Limited Storage in GYC Boat Sheds at Kaiti Beach is available (for financial members) by arrangement for Lasers, Open Dinghies, Junior Dinghies and Optimist yachts as well as to the Poverty Bay Rescue Craft Charitable Trust rescue craft and youth training yachts.
The GYC boat sheds are not to be used as dumping grounds for disused or dying craft. Yachts stored in boat sheds must be used regular (at least twice per month) to qualify for ongoing storage throughout the season. Non-compliant boats will be removed by the Sailing Committee. Storage is at Owners Risk. Members Boat Storage Fees are: Full season $ 25.00 Junior dinghy or Optimist $ 50.00 Lasers or Open dinghies Fee to be paid by 31 October 2013.
Safety Competitors participate in the GYC sailing programme entirely at their own risk and the responsibility for a boat's decision to participate in a race or to continue racing is theirs alone. Competitors attention is drawn to YNZ Safety Regulations Parts I, II and V which govern all racing conducted by GYC. First aid kits are available from the start tower and the larger club rescue craft. Live wire hazards exist over the Kaiti Beach road and towing yachts with masts erected is forbidden on the road between the harbour boat ramp rigging area and the entrance to the clubhouse rigging area.
Incident and accident report forms are available in the clubhouse and should be delivered to the club Safety Officer. Members who wish to discuss or raise safety issues should contact the GYC Safety Officer. Communication by VHF radio between yachts or to shore during racing (from race warning signal to finish) is prohibited. However during any emergency situation or when notifying a yachts withdrawal from racing, communication to the Start Tower or Race Committee Rescue Craft can be made by VHF radio on channel 74.
Gisborne Yacht Club Inc 2013 – 2014 Sailing Season Sailing Instructions 1. Rules 1.1. All races will be governed by the 'rules' as defined in the Racing Rules of Sailing (RRS) 2013 -2016. 1.2. The YNZ Safety Regulations Part I, II & V 1.3. Trailer Yachts will race under Category 3 of Part V of the YNZ Safety Regulations, except that the prescribed life jackets must be worn at all times while afloat. 1.4. Keelboats and Multi-hulls (where appropriate) will race under Category 5 of Part II of the YNZ Safety Regulations.
1.5. A boat shall not discharge trash in the water. 2. Notices to Competitors 2.1. Notices to competitors will be posted on the official notice board located in the GYC Clubhouse. 3. Changes to Sailing Instructions 3.1. Any change to the Sailing Instructions will be posted on the club house Official Notice Board up to one hour before races are due to start, except that any change to the schedule of races will be posted no later than two hours before a race is due to start. 4. Signals Made Ashore 4.1. Signals made ashore will be displayed as lights in the Eastern windows of the start tower of the GYC Clubhouse and from the clubhouse Eastern flagpole. 5. Schedule of Races 5.1. Races are scheduled as detailed in the official Gisborne Yacht Club 2013/14 Hand Book 5.2. The scheduled time of the warning signal for the first race each day is as detailed in the Schedules of Races in the GYC 2013 /14 Hand Book.
6. Yacht Division Flags 6.1. Yacht Division flags will be: Division Flag 1st Division Numeral Pennant 1 2nd Division Numeral Pennant 2 Lasers & Open Dinghies Numeral Pennant 3 Catamarans Numeral Pennant 4 Junior Dinghies Numeral Pennant 5 Optimists Numeral Pennant 6
7. Racing Areas 7.1. The racing area is on the waters of Poverty Bay, except for the Bay Races which will be notified on the day. 8. The Courses 8.1. The diagrams in the GYC 2013/14 Hand Book show the courses, including the order in which marks are to be passed. 8.2. The course number to be sailed will be notified on the official notice board by 1000 hours for morning races and 1200 hours for afternoon races. 8.3. Direction of the course will be indicated by a coloured disk on the wall adjacent to the start tower of the GYC Clubhouse, or the flag displayed on the Race Committee Rescue boat.
Green Disk/Flag Leave all marks to Starboard Red Disk/Flag Leave all marks to Port 8.4. A shortened course will be indicated by Code Flag S with the Yacht Division numeral pennant displayed and two sound signals made to each individual boat, on a rescue boat near a mark of the course. After rounding this mark the boats of the Division numbered will sail directly to the finish. This changes RRS 32.2. 8.5. Courses may be shortened from any mark. 9. Marks 9.1. Marks for all Senior yacht classes will be red or yellow inflated buoys approximately 1.5m high.
9.2. For Catamarans, Mark 2 may be laid at approximately 90 degrees to Mark 1. 9.3. Junior Dinghies and Optimists course marks will be round red buoys with flag attached. 9.4. The starting and finishing marks will be round orange buoys, one of which will carry a flag). 10. Entries 10.1. If racing, all yachts must enter. Entries will be accepted from 12 noon the day prior to a race until 30 minutes prior to the scheduled starting time. Entries must state sail number, boat name, division racing in, date and names of skipper and crew. 10.2. Entries are to be lodged on the "GYC Race Entry Form" and deposited in the Entry Box, located on the door of the Club House.
10.3. All yachts must enter for each race day except for regattas where yachts must enter for the whole weekend. 11. The Start 11.1. As a courtesy, the course direction disk will be displayed approximately 1 minute before the first start countdown commences. The disk will be lowered during the course of the first race in preparation for the start of the second race. The start may be in a windward or downwind direction. 11.2. In Back to Back racing The Red / Green Course disc will be displayed on the Yacht Club Start Tower approx 1 minute before the start sequence begins for the next race.
11.3. In a series of back to back races, the starting sequence may begin as soon as the first mark is in position. 11.4. In Back to Back racing The Red / Green Course disc will be displayed on the Yacht Club Start Tower approx 1 minute before the start sequence begins for the next race. 11.5. In normal circumstances the displaying of a course disc will occur approx 1 minute after the last boat finishes the previous race. 11.6. Races will be started as follows: Signal Club House Signal Minutes Before Start Warning 1 Intermittent light 5 Preparatory 1 Continuous light, intermittent light off 4 One minute 2 Continuous lights 1 Starting All lights off 0 Second and subsequent start countdowns begin one minute later. 11.7. In the event of a boat-start, a Race Committee Rescue boat will be on station in the vicinity of the start-line, displaying a blue flag. The red or green course flag will also be displayed on the boat. The start will then be governed by rule 26 of the racing rules of sailing 2013 / 2016.
11.8. The start line will be a straight line between two round orange buoys, the flag mark will carry a blue flag if the start is to be in an windward direction or a yellow flag if the start is to be in a downwind direction. 11.9. Boats whose warning signal has not been made shall keep well clear of the starting area and any other boats starting. 11.10. A boat starting later than four minutes after her starting signal will be scored Did Not Start. This changes RRS A4.1. 11.11. The warning signal for back to back races will be made as soon as practicable but not sooner than 1 minute after the last boat from all classes has finished the previous race.
11.12. Starting Sequence: 11.12.1. First start Divisions 1 & 2, Lasers, Open Dinghies and Catamarans 11.11.2 Second start Junior Dinghies and Optimists 11.13. An inverted triangle will be displayed from the Start Tower when any boat is over the line at the start. 11.14. The onus is on any boat over the line at the start to return and re-cross the start line. 11.15. Boats failing to restart correctly will be penalised15% of their elapsed time. 12. Change of the Position of the Next Mark 12.1. To change the position of the next mark, the Race Officer will move the original mark to a new position. The change will be signaled by Race Committee Rescue boat on station near the previous mark of the course in accordance with RRS 33. 12.2. The race committee / Rescue boat, if displaying Code Flag "M" becomes that mark of the course until a new mark is laid.
12.3. The Race Committee Rescue boat, if displaying Code Flag "M" becomes that mark of the course until a new mark is laid. 13. The Finish 13.1. The Finishing Line will be a straight line between the start line flag mark and the Yacht Club Start Tower. In the case of a boat start the finish line will be between two round orange buoys (one will carry a flag) or a round orange buoy (may carry a flag) and a Race Committee Recue boat. 13.2. The length of the line through which yachts must finish will be defined by the length of the start line. Yachts must not sail through this line unless finishing. The only exception to this rule will be when Course 5 is being sailed and the finish line is used as the "Gate".
13.3 Yachts must finish in the direction indicated on the Course Drawings. Except in the case of a shortened course when yachts will finish in the direction of their course taken from the last mark i.e. although the start direction was upwind the finish could be downwind. 14. Penalty System 14.1. For the all classes RRS 44.2 is changed so that the 720° turn is replaced by a 360° turn. 14.2. As provided in RRS Appendix P, the Race Committee may, without a hearing, penalise a boat that has broken RRS 42.
15. Time Limits 15.1. The time limits for the first boat are as follows: Bay race 4 hours Single race days 2.5 hours Two race days and regattas 2 hours Three race days (excluding regattas) 1 hour 15.2. Boats failing to finish within the time listed below after the first boat in its division sails the course and finishes will be scored Did Not Finish. This changes RRS 35 and A4.1. Single race days 60 minutes Two race days (excluding regattas) 20 minutes
16. Protests and Requests for Redress 16.1. Protest forms are available at the GYC Clubhouse. Protests shall be delivered there within the protest time limit. 16.2. Notices will be posted within 30 minutes of the protest time limit to inform competitors of hearings in which they are parties or named as witnesses. Hearings will be held in the Clubhouse Committee Room at the time notified. 16.3. Notices of protests by the Race Committee will be posted to inform boats under RRS 61.1(b). 16.4. A list of boats that, under instruction 14.2, have acknowledged breaking RRS 42 or have been disqualified by the Race Committee will be posted before the protest time limit.
16.5. For the purpose of RRS 64.3(b) the 'authority responsible' is the measurer appointed by the organizing authority. 16.6. Breaches of instructions 1.5, 11.8, 20.1 and 21.2 will not be grounds for a protest by a boat under RRS 60.1(a). This changes RRS 60.1(a). Penalties for these breaches may be less than disqualification if the protest committee so decides. 16.7. The Protest Fee is $10.00, to be paid at time of lodgment. 17. Scoring 17.1. The Low Point scoring system of RRS Appendix A will apply. The scoring system is as follows First 1 point Second 2 points Third 3 points Fourth 4 points And so on.
17.2. For series which are not a regatta, RRS Appendix A9 will apply. 17.3. The scoring abbreviation for a discretionary penalty given under instruction 16.6 will be DPG. 17.4. This system will apply to Handicap and Ratings results. 18. Club Handicapping 18.1. A moving handicap system calculated on the performance of the yacht will apply. 18.2. Any new boats or skippers must complete one race to receive a Club Handicap. 18.3. The Race Committee may change the handicapping system without notice. 18.4. The Race Committee reserves the right to the final decision on what Division a yacht is entered as. This will be primarily dependant on that boats performance. 19. Ratings 19.1. A fixed rating system based on the Weymouth Yacht Club Yardstick and NZ Trailer Yacht Association boat ratings will apply.
20. Safety Regulations 20.1. A boat that retires from a race shall notify the Race Committee as soon as possible by informing the Start Tower or Race Committee Rescue Boat personnel either verbally for off the beach boats or by VHF radio on channel 74 for trailer yachts and keel boats. 20.2. Life jackets shall be as prescribed in the YNZ Safety Regulations and must be currently tested. The Race Committee will disqualify a competitors boat without a hearing where any boat does not comply with this rule. 20.3. Code Flag D with a sound signal flown from the Start Tower or a Race Committee Rescue Boat means the warning signal for first race will be made not less than 15 (fifteen) minutes after code flag D is displayed. Boat are requested not to leave the shore until this signal is made.
21. Substitution of Crew or Equipment 21.1. Boats crewed by two or more people may change skippers and crew during a series (i.e. the boat named is the competitor). Single handed boats must retain the same skipper. 21.2. Substitution of boats or equipment will not be allowed within one series without prior written approval of the Race Committee. 21.3. For the season rating and handicap aggregate awards, results for the same skipper sailing different boats of the same class will be counted. 22. Equipment and Measurement Checks 22.1. A boat or equipment may be inspected at any time by the Race Committee for compliance with the class rules and sailing instructions. 23. Disclaimer of Liability 23.1.Competitors participate in the GYC sailing programme entirely at their own risk. See RRS 4, Decision to Race. The Organising Authority will not accept any liability for material damage or personal injury or death sustained in conjunction with or prior to, during, or after races or regattas.
24. Race Management 24.1. As per 11.2 Races may begin with only the first mark laid. 24.2. The Race Officer/Sailing Manager, Start Tower and Race Committee Rescue boats may enter into dialogue prior to, during, and after racing.
Courses Wind Wind Course 1: Course 2: Start, 1, 2, 3, 1, 3, 1, 2, 3, Finish Start, 1, 2, 3, 1, 3, Finish Wind Wind Course 3: Course 4(1) Start, 1, 2, 3, Finish Start, 1, Finish Course 4(2) Start, 1, 2, 1, Finish Course 4(3) Start, 1, 2, 1, 2, 1, Finish Course 5 See Notice board
GYC Senior Sailing Programme 2013-14 DATE DAY TIME EVENT 28-Sep-13 Sat School Holidays Begin 29-Sep Sun 1100 Daylight Saving Begins 06-Oct Sun 1000 1300 Club Clean Up / Social Sail / Life Jacket Testing 13-Oct Sun 1300 Open Day / Adult Have-a-Go at Sailing / Life Jacket Testing 13-Oct Sun School Holidays End 20-Oct Sun 1300 Open Day / Adult Have-a-Go at Sailing / Life Jacket Testing 27 & 28-Oct Sun Mon 1000 Labour Weekend / Junior Fun Sail Coaching & Club Camp Over 03-Nov Sun 1300 Harbourview Marine Ltd Spring Series 1, 2 & 3 10-Nov Sun 1300 Harbourview Marine Ltd Spring Series 4, 5 & 6 16-Nov Sat 1330 Resene Colour Shop Regatta 1 & 2 17-Nov Sun 1000 Resene Colour Shop Regatta 3, 4 & 5 24-Nov Sun 1300 Lay Day or Harbourview Marine Ltd Spring Series Carry Over Races 23 & 24-Nov Sat Sun 1000 Napier Summer Regatta / East Coast Inter Club Challenge 30-Nov Sat 1000 Wairoa River Regatta / East Coast Interclub Challenge 01-Dec Sun 1000 Wairoa River Regatta / East Coast Interclub Challenge 08-Dec Sun 1300 Gis Gold Summer Series 1, 2 & 3 15-Dec Sun 1300 Gis Gold Summer Series 4, 5 & 6 22-Dec Sun 1300 Xmas Novelty Race & Santa / BBQ / Xmas Party XMAS BREAK 28-30 Dec Sat Mon Napier Regatta NEW YEAR BREAK 25 to 27-Jan Sat Mon 1000 Auck Anniv. Weekend / Fun Sail Coaching & Club Camp Over 02-Feb Sun 1300 Sprint Series 1, 2 & 3 08-Feb Sat 1000 Port Ohope Yacht Club Summer Regatta 09-Feb Sun 1000 Port Ohope Yacht Club Summer Regatta 16-Feb Sun 1300 Sprint Series 4, 5 & 6 / Volvo National Sailing Day 23-Feb Sun 1300 Bay Race 01 & 02 Mar Sat Sun 1000 Waikaremoana Weekend TBC or Bay Race 09-Mar Sun 1300 Autumn Series 1, 2 & 3 15-Mar Sat Briefing1100 Gisborne Financial Services/AMP P B Champs 1, 2 & 3 / East Coast Inter Club Challenge 16-Mar Sun 1000 Gisborne Financial Services/AMP P B Champs 4, 5 & 6 / East Coast Inter Club Chellenge 23-Mar Sun 1300 Autumn Series 4, 5 & 6 30-Mar Sun 1300 Lay Day or Autumn Series Carry Over Races 05-Apr Sat 1330 Jennings Jewellers Regatta 1 & 2 06-Apr Sun 1000 Jennings Jewellers Regatta 3,4 & 5 06-Apr Sun 100 Daylight Saving Ends 13-Apr Sun 1300 Invite a Friend or Aquantance to Sail / Club Bay Cruise Day 18 to 21 Apr Fri Mon Easter Weekend / Club Camp Over 25-Apr Fri Anzac Day Holiday 27-Apr Sun 1300 Lay Day or social sail for those hardy keen sailors 04-May Sun 1300 Winter Race Series or Social Sailing Begins 1st Sunday of Each Month Winter Race Series or Social Sailing Continues 24-May Sat 1730 Prize Giving 31-May Sat 1000 Queens Birthday Weekend / Port Ohope Yacht Club Winter Regatta 01-Jun Sun 1000 Queens Birthday Weekend / Port Ohope Yacht Club Winter Regatta 02-Jun Mon Queens Birthday Public Holiday 06-Jul Sun 1300 Winter Race Series or Social Sail 03-Aug Sun 1300 Winter Race Series or Social Sail 07-Sep Sun 1300 Winter Race Series or Social Sail
GYC Junior Sailing Programme 2013-14 DATE DAY TIME EVENT 28-Sep Sat School Holidays Begin 29-Sep Sun Day Light Saving Begins 06-Oct Sun 1000 Club Clean Up / Social Sail / Life Jacket Testing 09 & 10-Oct Wed Thurs 1000 Wayne Holdt Junior Coaching - GYC 12-Oct Sat 1000-1400 Youth Have-a-Go at Sailing Day - GYC 19-Oct Sat 1300 A & P Show Weekend - No Junior Sailing 26 to 28-Oct Sat Mon Labour Weekend /Junior Fun Sail & Club Camp Over 02-Nov Sat 1300 LTS Instruction & Green Fleet - Junior Dinghies Coaching Programme Starts 06-Nov Wed 1600 Wednesday Evening Social Sailing Begins 09-Nov Sat 1300 LTS, Green Fleet & Junior Dinghies Harbourview Marine Ltd Spring Series Races 1, 2, 3 & 4 16-Nov Sat 1330 Resene Colour Shop Regatta 1 & 2 17-Nov Sun 1000 Resene Colour Shop Regatta 3, 4 & 5 23-Nov Sat 1300 LTS, Green Fleet & Junior Dinghies Coaching Programme - Harbourview Marine Ltd Spring Series Carry Over 23 & 24 Nov Sat Sun 1000 Napier Summer Regatta / East Coast Interclub Challenge 30-Nov Sat 1000 Wairoa River Regatta / East Coast Interclub Challenge 01-Dec Sun 1000 Wairoa River Regatta / East Coast Interclub Challenge 07-Dec Sat 1300 LTS, Green Fleet & Junior Dinghies Fun Triathalon 14-Dec Sat 1300 LTS, Green Fleet & Junior Dinghies - Gisborne Gold Summer Series 1, 2, 3 & 4 21-Dec Sat 1300 No LTS or Junior Sailing see tomorrow Sunday 22 Dec 22-Dec Sun 1300 Xmas Novelty Race & Santa / BBQ / Xmas Party XMAS BREAK 28-30 Dec Sat Mon 1000 Napier Regatta NEW YEARS BREAK 21 to 23 Jan Tues Thurs 1200 East Coast Junior Sail Camp - Wairoa Yacht Club 25 to 27 Jan Sat Mon Auck Anv.Weekend / Fun Sail & Club Camp Over 01-Feb Sat 1300 Green Fleet & Junior Dinghies Sprint Series 1, 2, 3 & 4 08-Feb Sat 1000 Port Ohope Yacht Club Summer Regatta 09-Feb Sun 1000 Port Ohope Yacht Club Summer Regatta 15-Feb Sat 1300 Green Fleet & Junior Dinghies Coaching Programme 22-Feb Sat 1300 Green Fleet & Junior Dinghies Sprint Series 5, 6, 7 & 8 01-Mar Sat Green Fleet & Junior Dinghies Coaching / Waikaremoana Weekend TBC 02-Mar Sun Waikaremoana Weekend TBC or Bay Race 08-Mar Sat 1300 Green Fleet & Junior Dinghies - Autumn Series 1, 2, 3 & 4 15-Mar Sat Briefing 1100 P B Champs 1,2 & 3 / East Coast Interclub Challenge 16-Mar Sun 1000 P B Champs 4,5 & 6 / East Coast Interclub Challenge 22-Mar Sat 1300 Lay Day or Green Fleet & Junior Dinghies Autumn Series Carry Over 29-Mar Sat 1300 Green Fleet & Junior Dinghies Coaching Programme Ends Day Light Saving Ends 05-Apr Sat 1330 Jennings Jewellers Regatta 1 , 2 06-Apr Sun 1000 Jennings Jewellers Regatta 3, 4 & 5 06-Apr Sun Daylight Saving Ends 18 to 21 Apr Fri Mon Easter Weekend Fun Sail Club Camp Over, School Holidays Begin 25-Apr Fri Anzac Day Public Holiday 24-May Sat 1730 Prize Giving 31-May Sat 1000 Queens Birthday Weekend / Port Ohope Yacht Club Winter Regatta 01-Jun Sun 1000 Queens Birthday Weekend / Port Ohope Yacht Club Winter Regatta
Please Support Your Sponsors And Use The Discounts Available To Club Members.  Locally owned and operated for over 25 years  Decorating specialist –Paint and wallpaper  Decorating accessories  Proud to support the Gisborne Yacht Club and the wider community gis.fin.co.nz
www.gisborneyachtclub.org.nz PRINTING OF THIS HANDBOOK SPONSORED BY: