Prairie Edge High School Program - High School Parent/Student Handbook 2013 2014 College Community Schools
Page content transcription
If your browser does not render page correctly, please read the page content below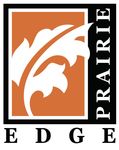 High School Parent/Student Handbook

             2013­2014

        College Community Schools
         5400 Kirkwood Blvd SW
         Cedar Rapids, IA 52404
               319.298.3406

Prairie Edge High School Program
Mrs. Noreen Bush, Principal
                           319­298­3406
                       Fax: 1­866­658­3889

Faculty:

Karen Yock                    10­12 Grades   298­3406 ext. 2115

Joshua Hoeck                  10­12 Grades   298­3406 ext. 2117

Paraprofessionals:
Whitney Dill
Audrey Kossayain
Amy Becicka (Floater Para)
Parker Linn (Transportation Para)

Secretary
Linda Bruch
PRAIRIE EDGE TELEPHONE NUMBERS

Principal ­ Mrs. Noreen Bush                        298­3406 ext. 2111

Office ­ Linda Bruch                                298­3406 ext. 2110

Fax                                                 1­866­658­3889

DISTRICT TELEPHONE NUMBERS

Prairie Crest Elementary (K–4th)                         848­5280

Prairie Heights Elementary (K–4th)                       848­5230

Prairie Ridge Elementary(K–4th)                          848­5100

Prairie View Elementary (K–4th)                          848­5260

Prairie Creek Intermediate (5th ­6th)                    848­5310

Prairie Point M.S.(7th­8th) and 9th Grade Academy        848­5500

Prairie High School (10th­12th)                          848­5340

College Community Help line                              848­1888

Superintendent Office                                    848­5200

Transportation Dept. (Scott Grabe)                       848­5204

E Mail Addresses­Staff member's first initial and last name followed by:
@prairiepride.org. For example ­ kmiller@prairiepride.org

                               Table of Contents
Jurisdictional Statement          Page 5
Anti­Bullying/Harassment                   Page 6
Attendance                                 Page 6
Buses                                      Page 7
Cell Phones                                Page 7
Child Abuse Reporting             Page 7
Child Custody                              Page 7
Classroom Snacks                           Page 7
Conferences                                Page 8
Contacting Students at School     Page 8
Crisis Intervention Procedures    Page 8
Damaged or Stolen Property               Page 10
Discipline                               Page 10
Drills                                   Page 11
Equal Access to Education                Page 11
Good Conduct Policy                      Page 11
Graduation Requirements                  Page 11
Health Services                   Page 12
IEP Meetings                             Page 14
Illegal Substances                       Page 14
Insurance                                Page 14
Integration                              Page 14
Internet Use                             Page 15
Lunch/Lunchroom                          Page 16
MCNS                                     Page 16
Newsletter                               Page 16
Open Enrollment                          Page 16
Release of Student Records               Page 17
Report Cards                             Page 18
Searches                                 Page 18
School Cancellations                     Page 18
School Day                               Page 18
Student Bullying and Harassment          Page 19
Students Dress Regulations               Page 20
Student Photo & Video             Page 20
Support Services                         Page 20
Suspension Center                        Page 21
Testing                                  Page 21
Truancy                                  Page 23
Vending Machines                         Page 24
Visitors                          Page 24
Weapons              Page 24
School Supply List   Page 25
Fees                 Page 26,27
Jurisdictional Statement

         This handbook is an extension of board policy and is a reflection of the goals and
objectives of the board. The Board, administration and employees expect students to conduct
themselves in a manner fitting to their age level and maturity and with respect and consideration
for the rights of others. Students, teachers, employees and visitors are expected to treat each
other with respect and courtesy so that all may be safe within the school environment. Students
may not use abusive language, profanity or obscene gestures or language.
         This handbook and school district policies, rules and regulations are in effect while
students are on school grounds, school district property or on property within the jurisdiction of
the school district. Also while on school­owned and/or school operated buses or vehicles or
chartered buses; while attending or engaged in school activities; and while away from school
grounds if the misconduct directly affects the good order, efficient management and welfare of
the school district or involves students or staff. School district policies, rules and regulations,
are in effect 12 months a year. A violation of a school district policy, rule or regulation may
result in disciplinary action and may affect a student's eligibility to participate in extracurricular
activities whether the violation occurred while school was in session or while school was not in
session.
         Students are expected to comply with and abide by the school district policies, rules,
and regulations. Students who fail to abide by the school district's policies, rules, and
regulations may be disciplined. This includes conduct that disrupts or interferes with the
education program; conduct which disrupts the orderly and efficient operation of the school
district or school activity. Also conduct which disrupts the rights of other students to obtain
their education or to participate in school activities; or conduct which interrupts the maintenance
of a disciplined atmosphere. Disciplinary measures include, but are not limited to, removal from
the classroom for time out, unit removal for a part of or remainder of the day, suspension in the
district suspension center, out of school suspension and/or expulsion. Discipline can also
include prohibition from participating in extracurricular activities, including athletics. The
discipline imposed is based upon the facts and the circumstances surrounding the incident and
the student's record.
         The school reserves and retains the right to modify, eliminate, or establish school district
policies, rules and regulations as circumstances warrant, including those contained in the
handbook. Students are expected to know the contents of the handbook and comply with it.
Students, parents, or guardians with questions or concerns may contact the Prairie Edge Office
for information about the current enforcement of the policies, rules or regulations of the school
district.
Anti­Bullying/Harassment Policy:
The College Community School District has an Anti­Bullying/Harassment Policy that explains
the federal and state laws regarding bullying/harassment and the procedures that school
employees will follow if an incident occurs at school.

This information can be found on the district website at http://www.prariepride.org. Go to the
Board of Education link and click on policies. Select the 500 codes. The
anti­bullying/harassment code number is 500.10 where the complete policy can be read.

The school staff is trained on how to recognize bullying/harassment and the procedures to follow
when an incident occurs. Our goal is to reduce the occurrences of bullying/harassment in the
school setting and to make school a positive learning environment for all students.

Prairie Edge along with the other Prairie buildings will be using the Olweus bullying prevention
program which is research based as our guide to educate our students on the importance of
recognizing bullying and to help staff stop it in the school setting. The Iowa Department of
Education supports the use of the Olweus program for districts in the state of Iowa.

                        Our School's Anti­Bullying Rules
                                ●  We will not bully others.
                      ● We will try to help students who are bullied.
                     ● We will try to include students who are left out.
             ●   If we know that somebody is being bullies, we will tell an adult
                            at school and an adult at home.

Attendance (See Truancy):
Attendance is very important to the learning process. When a student's attendance is
consistent, they receive the maximum benefits from direct instruction and benefit from the
discussion that takes place. Each day builds upon the prior days learning and moves the
learning process ahead. Absences break this chain of events and make it more difficult to
maintain a consistent learning environment.

Scheduling appointments and visits outside of the school day is appreciated and supports the
learning process. It is difficult when class routines are broken due to multiple appointments.
When possible, it is helpful to work with the teacher to make arrangements in advance of
appointments and visits that remove the student from class.

If your child is going to be absent, please call the office before 9:20 a.m. A message may be
left at any other time during the night or weekends. If no call has been received, the
parent/guardian will be called at home or at work.
Make up work will need to be completed in the event of an excused absence. It is the
student's responsibility to seek out what work needs to be made up. The teacher will be under
no obligation to 'chase' down students to provide or collect make up work.

Buses
Students will be assigned a bus or van to ride to and from school. It is against school board
policy to ride bikes to school. Students riding the bus or van must conduct themselves in an
acceptable manner. Frequent misbehavior may result in a conference with the Transportation
Director or Principal or possible suspension of riding privileges. Call the Transportation
Director at 848­5205 to report bus related problems. If you plan to pick up your child from
school, please call or send a note. We ask that parents come into the office to pick up the
students to ensure safety.

Cell Phones:
The use of cellular telephones, pagers and other communication devices during the school day
(8:15 a.m. ­ 3:00 p.m.) is prohibited. Students using cell phones during school hours will have
their phone confiscated and a parent/guardian will be required to pick the phone up in the
Prairie Edge office.

Child Abuse Reporting:
Per Chapter 281­102.14 and College Community board policy JM, the College Community
School district has adopted a procedure for investigating allegations of abuse of students by
school employees. Any alleged abuse situation should be reported to Jim Rotter, College
Community School District, 401 76th Avenue SW, Cedar Rapids, IA 52404. This level one
investigation can be initiated through this office by completion of a written report.

Child Custody:
In most cases, when parents are divorced, both the mother and the father continue to have
equal rights where their children are concerned. If there is a court order that limits the rights of
one of the parents, like custody or visitation, the office must have a copy of this court order. If
we don't have a court order, we assume both parents have equal rights to pick up children at
school and all other contact situations.

Classroom Snacks:
In an effort to encourage healthy eating and promote healthy lifestyles the College
Community School District requests that parents send only nutritional and healthy snacks to
school with their son/daughter for daily snacks, birthdays, and special occasions. The district
discourages snack foods that are high in sugar such as cupcakes, cookies, and candy bars.
Snacks that are encouraged include fruits, vegetables, granola bars, graham crackers, animal
crackers, popcorn, pudding or yogurt cups, etc. Working together school and home can
promote a healthy life style that will help our children live longer, learner better, and be happier!

Conferences:
Conferences are held twice a year at school. Other conferences will be scheduled for the
annual and/or 3 yr. review of each student's IEP (Individualized Educational Program). While
these are the regularly scheduled conferences held for all students, other conferences with the
teacher may be scheduled throughout the year as needed.

It is helpful to contact the teacher several days in advance when you would like to schedule a
conference. Most conferences will be scheduled when students are not in class. However,
special arrangements can be made for those who travel a long distance for a visitation. Phone
conferences can be utilized as a means to stay in touch with school. These should be arranged
outside the school day between 8:00 ­ 8:30 a.m. or after 3:45 p.m. It is best to contact the
teacher and arrange a phone conference when both of you have ample time to share
information.

Another option when conferencing about a student is through the use of the ICN network. This
option can be used for IEP meetings or for the purpose of a reintegration meeting between the
Prairie Edge staff and the receiving school district when a student is leaving Four Oaks.

Contacting Students at School:
All contacts to students while at school must come through the office. Students, who have
legitimate need to use a phone during the day, should request permission from their teacher to
use the phone in the office. Parents wishing to make contact with their child should contact the
office at 298­3406. All visitors to Prairie Edge must report immediately to the main office.

Prairie Edge School wishes to protect all students from illegal and/or unwanted outside contact
while at school. The school will only release students to legal parents or guardians unless
directed otherwise in writing or by phone by the legal parent or guardian. Phone calls will be
verified before a student is released to anyone other than a parent or guardian. The school
district can only deny a parent access to his or her child if a copy of a court order or other legal
document expressly denying access of a legal parent to his or her children is on file at the
school.

Crisis Intervention Procedures:
When a student's behavior requires immediate attention to protect the physical safety and/or the
continuation of educational programming of that student or others removal from the school area
to the Intervention Room will occur. The Intervention Staff, teacher or paraprofessional will
periodically monitor behavioral progress while the student is out of the classroom area. If the
student's behaviors continue for more than 1 – 2 hours or become extremely
aggressive they will be removed to the residential area or home. If the student is a
resident of the CCSD, the student's parents/guardian will be contacted to come to school and
remove the student from the school area. This action in itself does not constitute a suspension.
In most instances, the student will be returned to the classroom when the student's behavior has
stabilized and any missed educational programming will be made up. A consultation between the
school staff, the residential staff, and/or parent/guardian involved will determine when the
student's behavior warrants a return to the classroom. Whenever such an incident occurs, a
report of the incident and its follow up is written by the teacher or paraprofessional on the back
of the point sheet. These sheets are kept and reviewed weekly, if needed, by the school staff.

Restraints may be used as part of the crisis intervention strategy; however, other de­escalation
strategies will be used first. A student may be restrained when they are in danger of causing
harm to themselves or others. The paraprofessionals, or principal with Mandt training may use
physical restraint. In situations where a paraprofessional is not available, the Mandt trained
teacher may restrain until assistance is available. Restraints in the school area will be for the
minimal amount of time until the student is calm.

If a student can't be safely restrained, they may be placed into a licensed seclusion room.
Placement is based upon the student's age. If the student does not calm down in a reasonable
amount of time, either Four Oaks staff or parent/guardian (district student) will be called to
come and remove the student. Each physical restraint or seclusion (safe room) placement will
be documented on a Four Oaks Restraint form or CCSD Restraint/Safe Room Form (district
students) and copies will be given to the residential team, parent/guardian and school principal.

Students may be suspended from the classroom for up to three (3) days for assaultive behavior
that threatens the safety and security of the teacher and other students. Students will be given
makeup work in the residential setting or the home setting to complete. One to three days of
suspension is given depending on the behavior, student needs, the occurrence, and the safety of
self and others. A conference will be held with the teacher, the school principal, the parent or
guardian, the program manager (Four Oaks student), and the student to provide reentry to the
classroom after the suspension is served. A written letter describing the behavior, the
consequences, and the team decision is written by the school principal and sent to the Four
Oaks program Manager or parent with copies made for the teacher and the school file.

In the event of a student running away from the school setting, running being defined as being
absent without leave from campus, school, or an assigned location requiring a search, the
following procedures will be used. Available adults will follow the runner. The remaining adults
will contact the Four Oaks responders or parent/guardian. The responders will assist with the
retrieval of the student. If the student is a CCSD resident, school staff will follow, parents will
be contacted, and the police called if the student refuses to return to school. When the student
returns to school, the student must be supervised at ALL times for a determined length of time.
A completed school report of the incident and a team review of the incident will follow.
Expulsion Policy ­ This is an option of the Board of Directors after reviewing the
circumstances and the recommendations that they receive. For more detailed information refer
to Board policy.

Damaged or Stolen Property:
Parents or guardians shall be responsible for the willful damage to the school building, furniture,
grounds, textbooks, or other property of the school by their child or ward. The damage will be
assessed by the principal at the replacement cost. Stolen property will be assessed at the
replacement cost.

Discipline:
Maintaining a safe, secure, stable, and supportive classroom environment is important to the
teacher and students. This is not always easy and is something that is worked on throughout the
school year. Students are expected to follow the classroom rules that have been established
and explained to them. Consistency and structure assists students in learning how to maintain
control over their behavior by knowing what to expect.

When an incident occurs, it is addressed immediately and appropriately for the student(s)
involved. Re­directions and time outs are used before a student is removed from class. The
Intervention Room (staffed by Four Oaks employees and at least 1 CCSD employee) will be
used for all students as an intermediate step when timeout is unsuccessful before a student will
be removed from school. Intervention staff will process the behavior with the student. The
student will write a mediation essay and when staff feels the student is ready to return to school
they will rejoin their class. In each case, a record is made of the incident and the actions taken.
A student may be suspended for the incident in accordance with College Community guidelines,
if serious in nature. If suspended, a letter will be sent to their parent/guardian, Four Oaks staff
and a copy will be placed in their cumulative folder.

Students who are not residents at Four Oaks are expected to follow the same classroom rules
and will have appropriate consequences for their actions. The main variation comes when a
student needs to be removed from the classroom. At that point the student will take their time
out in the time out room or principal's office, and, if behavior doesn't improve, he/she will be
sent home. Returning to school later in the same day will depend upon arrangements that can
be made and other circumstances. A student that is sent home may receive a suspension
depending upon the seriousness of the incident. If suspended, a letter will be sent to their
parent/guardian and to the school board. A copy will also be placed in their cumulative folder.

When problems occur, parent(s)/guardian(s) and Four Oaks staff will be informed of the
incident and the consequences imposed. Conferences may be held to review what can be done
to improve the situation and to better understand what may be contributing factors. Working
together can enhance communication between all parties involved and; therefore, benefit the
student.

If a student assaults another student or staff member, charges will be filed with the Cedar
Rapids Police department and school disciplinary policies will be enforced.

Drills:
Two fire and tornado drills will be held each semester. Students will also practice at least two
intruder drills each year.

Equal Access to Education:
The CCSD provides equal education and employment opportunities and will not illegally
discriminate on the basis of race, creed, color, religion, gender, age, national origin, marital
status, sexual orientation, gender identity or disability. CCSD shall take affirmative action in
recruitment of women and men, minorities and the disabled. Inquiries regarding compliance
with equal educational or employment opportunities and/or affirmative action shall be directed
to:

                                        Steve Doser
                                    Equity Coordinator
                                College Community Schools
                                   401 76th Avenue SW
                                 Cedar Rapids, IA 52404
Inquiries may also be directed in writing to the Director of the Region VII office of Civil Rights,
U.S. Department of Education, 8930 Ward Parkway, Suite 2037, Kansas City, MO 64114,
(816)268­0550; or the Iowa Department of Education, Grimes State Office Building, Des
Moines, IA 50319­0146, (515) 281­5294

Good Conduct Policy:
From time to time a student who attends Prairie Edge High School may also be integrating for
part of the school day to Prairie High School. When this occurs, the student may choose to
participate in an extra­curricular activity offered there. When this applies, the Good Conduct
Policy is in place. Please see the Good Conduct Policy in the Prairie High School Activities
handbook (located on the web or contact the Prairie High School Activities office at 848­5350)
for specific information.

Graduation Requirements:
To receive a high school diploma from College Community School district, a student must have
earned a total of 24 credits in grades 9 through 12; .5 credit is given for the successful
completion of a semester of work in a full­credit class. A year of study in a full credit class will
be counted at 1.0 unit. A semester of study will count of .5 of a unit. Physical education is
counted as .5 per semester.

The following is a breakdown of credits that must be earned before a student is allowed to
graduate (see attached Graduation requirements/Basic Academic Skills Certificate):
   ● English – 4 credits
   ● Social Studies – 3 credits
   ● Science – 3 credits
   ● Math – 3 credits
   ● Vocational ­ .5 credits (Business/Industrial, Technology/Info Technology, Family
       Consumer Science)
   ● Physical Education – 2 credits
   ● Electives
   ● Portfolio/Senior Presentation
   ● Basic Academic Skills Certificate (MAP

All Prairie Edge high school students must meet these requirements in order to
graduate.

Participation in the Graduation Ceremony:
Students will need to meet all requirements prescribed by the Board of Education to participate
in the commencement exercise. All classwork required will need to be completed by the end of
the school day on the senior's last day or before as determined by the individual teacher.

Health Services:
Guidelines:
Parents will be asked to come and take their student home when the child appears to have an
illness that could be contagious to others or if the child is too sick to do their schoolwork. This
will be left to the discretion of the office staff.

Fever – Illnesses: a temperature of 100 or higher usually means the child is ill enough that
they do not feel up to school activities and may have an infections that could be passed on to
others. Children with a temperature of 100 degrees or greater will be sent home or back to
their living unit. We ask that you keep your child home until they are fever free for 24 hours.
Contagious diseases such as chicken pox and pinkeye require your child not to come to school.

Head Lice: Lice are small insects about the size of a sesame seed. They are dark gray or
brown in color. Itching of the scalp is usually but not always present. Lice lay eggs (nits) on the
hair shaft and cannot be removed easily. The nits feel like a grain of sand. If nits, or lice are
discovered, you will be notified so your child can be treated. If you discover lice on your child,
please call the school office and let us know so we can monitor any cases.
Vomiting and diarrhea: Children that have diarrhea or vomiting should not attend school until
free of these symptoms for 24 hours. If these symptoms occur at school your child will be sent
home or back to their living unit.

Medication administration at school: In accord with the policy of the College Community
School, if medication is to be given by school personnel, we must have written instruction and
permission provided by a parent or legal guardian. A form is available at the school office for
you to fill out to give this permission. All medications must be brought to the school by the
parent, guardian, or a responsible adult. DO NOT send medication to school with your child.
In addition, the following information is to be clearly labeled on the original bottle from the
pharmacy and that original pharmacy bottle is to be left at school:
        1.       Name of medication
        2.       Strength, dosage and frequency prescribed
        3.       Name and address of pharmacy
        4.       Student's name
        5.       Physician's name
        6.       Date of prescription

If the dosage is changed at any time, we MUST have a new signed statement from the
parent/guardian and doctor indicating the change. The new prescription bottle is acceptable as
a statement from the doctor. Please fill out and sign an authorization for each medication your
child is getting. Please do not ask us to give temporary medications, such as antibiotics that are
to be given 3 times a day. Such medications can be given at home 1) before school, 2) after
school, 3) at bedtime.

No medications will ever be sent home with a student. Parent/guardians must pick up any
leftover medications when discontinued or at the end of the year.

Administration of medication to students
When students are required to take medication during the school day it shall be administered
only by the nurse, or in the nurse's absence, by the school secretary or designee who has
successfully completed an "Administration of Medication" course.

The most recent prescription bottle should be kept at school. A written record of the
administration of medication must be kept for each child receiving medication including the date,
student's name, the medication and its dosage, the name, and signature of the person
administering the medication, and the time and method of administration, (if not given orally).
Administration of medication records shall be kept confidential.

In 2004, a new law was passed in Iowa. This law requires all students who are carrying their
'rescue' inhalers to have written permission from their physician and parent on record in the
school health office. Please call the office for a copy of the appropriate form to be used.

Emergency protocols for medication­related reactions shall be posted. The superintendent shall
be responsible, in conjunction with the school nurse, to develop rules and regulations governing
the administration of medication; prescription and non­prescription, to students. Annually, each
student shall be provided with the requirements for administration of medication at school.

LEGAL REFERENCES: Code of Iowa, Chapter 613.17 Current Practice codified: 1980

Adopted: 02/16/82 Revised 03/21/94 Revised 08/17/82

Reviewed 09/21/98 Revised: 03/03/87 Reviewed 03/07/01

Insurance:
The School District does not provide accident insurance to cover injuries incurred by children
on the school grounds. School Insurance or 24 hour accident insurance is available through a
private agency if you do not have insurance on your child or if you have a plan with limited
benefits or a high deductible. Information will be available at the school office and at registration
in August.

IEP Meetings:
An IEP meeting will be held annually prior to the expiration of the current IEP for each student
attending Prairie Edge. Parents/guardians will be invited to attend this meeting to discuss
student growth on goals and objectives over the previous year and to plan and develop the new
IEP for the upcoming year. Parental/guardian involvement in this process is critical as well as
involvement of the student in planning the new goals to be addressed. An IEP meeting can
occur at any time during the course of the year if there is a need to revisit existing goals and
objectives, or if any person feels that modifications to the IEP need to be considered.

Every three years a three­year reevaluation of the student's current program and learning will be
done. This is a comprehensive review and may involve additional testing, a review of existing
data available, hearing and vision screening results, and pertinent health issues. Other areas
reviewed will be academic strengths and weaknesses, learning styles, educational history of the
child, an analysis of the educational environment, materials used in classes, behavioral
observations, and any other relevant data that needs to be considered.

Illegal Substances:
The use, possession, sale and/or distribution of alcohol, narcotics, tobacco, marijuana and other
drugs by middle school students is illegal and strictly prohibited. Students violating school policy
involving these substances may be suspended up to 10 days and may be referred to both the
Cedar Rapids Police Department for possibly legal charges and the Superintendent of Schools
for possible expulsion. Students are encouraged to report any illegal activity immediately to a
staff member.

Integration:
Integration occurs when a student leaves the Prairie Edge School for part of the school day to
attend classes on the College Community main campus. Students who are integrated have
demonstrated that they can meet their goals at 90% or higher while attending school at Prairie
Edge over a period of at least five weeks. Prior to integration, a meeting is held with the Prairie
Edge teacher and principal, the receiving teacher and associate principal, a Four Oaks staff
person, and the parent/guardian. This meeting is held to determine the extent of time for the
integration, the classes to be integrated into and a time line to determine success. After
successful partial integration, a recommendation to increase to more time will be made. The
time will increase until the student is ready to leave Prairie Edge and go to the main campus
school full time. If the integration is not successful, the student can return to Prairie Edge full
time and try integration at a later time.

When full integration on the main campus occurs, an IEP meeting will be held to modify the IEP
to reflect the change in program and location.

Prairie Edge high school students participate in P.E. at the main campus high school with
paraprofessional support.

Internet Use:
CCSD provides computers and internet access to out students on a daily basis. Our goal in
providing these services to teachers and students is to promote educational excellence in our
school. CCSD has attempted to restrict access to controversial materials by using a blocking
software program. This program is very effective in screening access to questionable areas.
However, on a global network it is impossible to control all materials and an industrious user
may discover controversial information.
Below are listed the guidelines for acceptable use the internet. Violations of the listed rules for
acceptable use may result in the loss, or restricted use, of computer/internet access as well as
other disciplinary action including suspension and/or expulsion and legal action where
applicable.

The following are not permitted:
           ● Sending or displaying offensive messages or pictures
           ● Using obscene language
           ● Harassing, insulting, or attacking others
           ● Damaging computers, computer systems, or computer networks
           ● Violating copyright laws
           ● Using another's password
●   Trespassing in another's folder(s), work, or files
            ●   Downloading software, games, or other files without permission from teacher
            ●   Playing games (without permission from teacher/supervisor)
            ●   Use of e­mail, chat or instant messaging for purposes other than educational
            ●   Using another person's work as your own (plagiarism)
            ●   Revealing your home address, phone number or identity, or anyone else's over
                the internet
            ●   Transmission of any material in violation of any national or state regulation
            ●   Listening to musical or using any disc that are not for educational purposes
            ●   Visiting inappropriate sites
            ●   Vising sites that have pornography or downloading/printing any pornographic
                pictures

Students are reminded that computer and network storage areas are subject to searches. They
are a device provided by the school to store your materials. Any document or file accessed,
created and/or stored on school owned equipment might be subject to review by system
administrators, building administrators, or teachers to ensure the integrity of the network and
educational appropriateness.

Lunch/Lunchroom:
Students will eat lunch with their teachers each day in the Four Oaks lunchroom. Prairie Edge
High School does not have open lunch. Lunch is the only meal served to students at Prairie
Edge. Breakfast is available to district students who qualify for the free/reduced meals program.
Students who are not on free lunches will need to make a deposit to their lunch accts.
Cash or checks (made payable to Four Oaks) will be accepted. Lunch prices are the
same district wide.

MCNS Policy:
In the College Community district all children enrolled shall have an equal opportunity for a
quality public education without discrimination regardless of their race, creed, sex, marital status,
national origin, ability or disability.
The educational program shall be free of such discrimination and provide equal opportunity for
the participants. Integration of minority populations will occur throughout the educational
program and the school system. The education program shall foster knowledge of, respect and
admiration for, the historical and contemporary contributions of diverse cultural groups, as well
as, men and women to society. It shall also reflect the wide variety of roles open to both men
and women while providing equal opportunity to both sexes.

Inquiries regarding compliance with equal education opportunities shall be directed to the
superintendent, by writing or calling:
                                Title IX Compliance Office
College Community School District
                                   401 76th Avenue SW
                                 Cedar Rapids, IA 52404
                                     (319) 848­5200

Open Enrollment:
Parents/guardians considering the use of the open enrollment option to enroll their children in
another public school district in the state of Iowa should be aware of the following dates:

March 1, 2013 ­ Last date for regular open enrollment requests for the 2013­2014 school
year.
September 1, 2013 – Kindergarten ­ All requests need to be made by September 1, 2013
for incoming Kindergarten Open Enrolled Students. All documents need to be completed and
returned to the District by (10/01/13), the last date for open enrollment requests for entering
Kindergarten students and those students falling under the "good cause" definition for the
2013­2014 school year.

Students that move out of the district may file for open enrollment within 30 days of the move.
Parents/guardians of open an enrolled student whose income meets or falls below the Federal
Poverty Guidelines are eligible for transportation assistance. This may be in the form of actual
transportation or in the form of a cash stipend.

Parents should be aware that open enrollment may result in the loss of athletic eligibility. For
further details, contact Jim Rotter at 848­5221.

Release of Student Records/Student Records:
Parents have access to their child's permanent and cumulative records. If parents are divorced,
we will provide equal access to student information for each parent when requested unless we
have a copy of a court order on file which limits the rights of one of the parents.

Certified school staff, clerical personnel responsible for the keeping of the records, and certified
staff of Grant Wood AEA who have legitimate educational interest will have access to student
records. Other persons must have parent permission to view or copy student records.

The following information may be released to the public in regard to any individual student of the
school district as the necessity arises:

       Name
       Telephone number listing
       Date and place of birth
       Dates of attendance
Most recent previous school or institution attended by student

Any student, parent, guardian not wanting this information released to the public must make
objections in writing to the principal or other persons in charge of the school in which the
student is attending. It is desirable to renew this objection at the beginning of each school year.

If your child transfers from the College Community district, cumulative reports will be sent to the
enrolling school upon receipt of a request from that institution.

The College Community school district maintains confidential records of each student in order to
facilitate the instruction, guidance and educational process of the students. The following
persons, agencies and organizations may have restricted access to student records without prior
written consent of the parent/guardian. Any other access to student records shall only be with
written consent or upon court order or legally issued subpoena.
         *School officials, teachers and AEA personnel with a legitimate educational interest.
         *Officials of other schools in which the student proposes to enroll.
         *Auditors and evaluators of federal educational programs.
         *Organizations that process and evaluate standardized tests.
         *Accrediting organizations for accrediting purposes.
         *Parents/Guardians of dependent children, regardless of the child's age.
         *Appropriate parties in a health and safety emergency.

General information as to name, address, telephone listing, date and place of birth, dates of
attendance, and schools or institutions previously attended and other similar information may be
disseminated. Parents or guardians may inform the school that any or all information about their
child should not be released without prior consent. Please inform the principal of this in writing.

Report Cards:
High school students will have 4 grading periods:
   ● Midterm 1 (D & F grades reported)
   ● Quarter (all grades reported)
   ● Midterm 2 (D & F grades only)
   ● Semester (all grades reported)
Parents/Guardians/Four Oaks staff (when applicable) will receive a copy in the mail.

Searches:
Students, parents, and guardians are hereby notified that searches of student property; including
bags, purses, wallets, pockets and socks may be conducted. This will happen when the
principal or her designee has a reasonable cause to believe that the student may be carrying,
possessing, using, or distributing items or materials that violate district policy, are illegal, and/or
may cause harm to self or others. Parent or guardian involvement will be requested should a
more intensive search be warranted. Student's due process rights will be followed for each
incident.

School Cancellations:
School cancellations caused by weather conditions or other emergencies will be announced on
local radio and TV stations, including KGAN, KCRG, KHAK, WMT, AND KWWL as early
as possible. Cancellations will also be posted on the College Community website:
prairiepride.org.

School Day:
The school day for 10­12 grade students starts at 8:15 a.m. and ends at 3:00 p.m.
Prairie Edge follows the College Community Schools district calendar for all in­service days,
parent­teacher conferences, and school closings.

Student Bullying and Harassment:
The College Community School District is committed to providing all students with a safe and
civil school environment in which all members of the school community are treated with dignity
and respect. The school district prohibits harassment, bullying, hazing, or any other
victimization based on real or perceived race, sex, creed, color, national origin,
religion, marital status, disability, sexual orientation, physical appearance, and/or
personality characteristics.

This policy is in effect while students are on property within the jurisdiction of the school district;
while on school­owned and/or school operated vehicles; while attending or engaged in school
sponsored activities; and while away from school grounds if the misconduct directly affects the
good order, efficient management and welfare of the school district. If, after an investigation a
student is found to be in violation of this policy, the student shall be disciplined by measures up
to and including suspension and expulsion.

Harassment as set forth above may include, but is not limited to the following behavior/overt
acts and or circumstances:
    ● Verbal, nonverbal, physical or written harassment, bullying, hazing, or other victimization
        that have the purpose or effect of causing injury, discomfort, fear, or suffering to the
        victim;
    ● Repeated remarks of a demeaning nature that have the purpose or effect of causing
        injury, discomfort, fear, or suffering to the victim;
    ● Implied or explicit threats concerning one's grades, achievements, property, etc. that
        have the purpose or effect of causing injury, discomfort, fear, or suffering to the victim;
    ● Use of any technology that has the purpose or effect of causing injury, discomfort, fear,
        or suffering to the victim;
●   Demeaning jokes, stories, or activities directed at the student that have the purpose or
       effect of causing injury, discomfort, fear, or suffering to the victim; and/or
   ●   Unreasonable interference with a student's performance or creation of an intimidating,
       offensive, or hostile learning environment.

Retaliation against a student because the student has filed a bullying or harassment complaint or
assisted or participated in a harassment investigation is also prohibited. Student who knowingly
file false harassment complaints or give false statements in an investigation shall be subject to
discipline by measures up to and including suspension and expulsion, as shall any student who is
found to have retaliated against another in violation of this policy.

All school employees are charged with protecting students from bullying or
harassment. The student who believes he/she is the victim of bullying or harassment can
initiate a complaint through the guidance or administrative offices at his/her building of
attendance. The district will promptly and reasonably investigate all allegations of harassment.
The building administrator, Level I investigator, or designee will be responsible for handling all
complaints by students alleging harassment.

Student Dress Regulations:
The grooming or dressing by students in any manner that presents a health hazard, safety hazard
or is a disruption to the educational process in the school will not be accepted. Student dress
and grooming is the responsibility of students and their parents. The exception being some
standard of dress and grooming is a reasonable requirement of a course or activity or necessary
for reasons of health and safety.

   ●   Shoes must be worn at all times.
   ●   Wearing of hats or head coverings in school is prohibited between 9:00 a.m. and 3:45
       p.m.
   ●   Clothing may not have any writing or symbols that promote drugs, alcohol, sex,
       profanity, gangs, or any message that is disruptive to the educational process. Those
       shirts determined to be offensive will be taken and held in the office until a parent or
       guardian picks them up. A call to parent or guardian will take place at this time and a
       conference may be scheduled.
   ●   There will be no muscle t­shirts or athletic tops that are sleeveless for gentlemen.
   ●   Young ladies tops should extend to cover the waist and have a minimum of two­inch
       straps. Items such as halter tops, tube tops and spaghetti straps are not allowed.
   ●   No undergarments may be showing for either sex.
   ●   Wallet chains or watch chains are not allowed.
   ●   Pants may be worn appropriately about the hips and should not display briefs, boxers,
       or bottoms. The student will be asked to wear a belt if pants aren't able to be worn
       appropriately.
●   Shorts and skirts should fall in the range from mid­thigh to the top of the knee or below.
   ●   No rubber bands around pant legs or worn on wrists

Students whose dress is deemed to be disruptive to the learning environment will be referred to
the office. Violators may be warned or sent home if the violation cannot be resolved. Students
whose dress is deemed to be disruptive to the learning environment but is not specifically
mentioned in the Student Agenda may still be counseled and warned about their dress.

Student Photos & Video:
A release form will be on file for those students who have permission to be photographed or be
filmed on video as part of class projects, etc., which may be viewed by people other than
school and Four Oaks staff. If a permission form is not on file, the student will not be included.

Support Services:
Support services are available to assist teachers and families when concerns arise with students.
These services include building staff and Grant Wood Area Education Agency staff
(psychologist, social worker, consultant, speech­language pathologist, occupational and physical
therapist, work experience coordinators, and others). Teachers and families may use input on
an informal basis or request formal assistance in identifying strategies to address a concern, in
carrying out these strategies, or in monitoring individual student progress.

Suspension Center:
The CCSD Suspension Center is located on the Four Oaks campus and is staffed by Four
Oaks. Students serving suspensions at this center will not be counted absent from classes
missed due to the suspension. Assignments will be provided by the suspended student's
teachers and completed by the student. Suspension staff will counsel the suspended student
during the time the student is assigned there. The student may be expected to complete an
action plan to facilitate the successful return to the regular school program.

Testing:
The tests given to high school students provide us with information that is helpful in meeting the
needs of each individual. We hope to maintain an environment at school that promotes a
healthy attitude towards tests as part of our regular school program. We want to encourage
students to take the task seriously and to do their best. Parents can help by making sure that
children get encouragement, adequate rest, and a good breakfast during testing periods.

I.T.E.D. (Iowa Test of Educational Development) given each year in the fall in grades 9­11.
These tests are to evaluate individual and class progress. The information gained provides one
indication of academic growth. Parents can use the results to follow their child's progress.
Teachers and administrators use group results to evaluate the effectiveness of curriculum.
MAP (Measurement of Academic Progress Test) ­ All students in grades 2­11 and some 12th
grade students are scheduled to take these tests each fall and spring. Individual student
performance reports will be made available to parents after the testing. New students to the
district will take these tests when they begin at Edge.

MAP (Measure of Academic Progress) ­ Measures basic skills
What is Map testing?:
Like ITBS/ITED tests, MAP tests measure student performance in reading, language arts, and
mathematics. However, MAP Tests are different. They consist of eight levels. Each level
contains test items of increasing difficulty. It is this feature that will allow teachers and parents to
gather a more precise idea of what each child can or cannot do. Teachers can use this
information to match their instruction and student support services to more precisely fit each
student. This approach will provide parents with more useful information regarding their son or
daughter's academic progress. These tests measure student performance in the following areas:
Reading
Word Meaning
Literal Comprehension
Interpretive/Inferential Comprehension
Evaluative Comprehension
Language
Writing Strategies and Skills
Mathematics
Patterns, Rules and Functions
Measures
Geometry
Data analysis
Operations
Numeration
Problem Solving

What is the purpose of MAP (Measures of Academic Progress) Testing?
To ensure that Prairie Edge graduates are equipped with general academic skills in order to
successfully pursue more rigorous academic course work and/or be prepared for entry level
workplace demands. We expect all students to focus upon continuous improvement to meet
and exceed their individual improvement goals. New tools are being used to measure and
monitor student progress in reading, language arts, and math.

How are they different from the traditional standardized tests?
Compared to the traditional standardized test the MAP tests are not timed, allowing all students
to demonstrate their knowledge without penalizing slow workers. Also, the rapid return of test
results increases the use of results to improve instruction. Lastly the difficulties of items match
student's instructional readiness, unlike the standardized test that uses the same items for all
students regardless of their instructional readiness.

Advantages of using MAP Testing:
The use of MAP Testing in our district allows for many advantages that are not necessarily
available with the use of other standardized testing measures. These include the ability to:
Monitor the progress of all students toward state and district standards
Measure growth in student achievement over time
Place students into appropriate courses or instructional settings
Provide instructional focus
Screen students for Title I eligibility, special education services and gifted programs
Evaluate program effectiveness
Communicate to parents and the community

When will all students take these tests?
All students in grades 2­11 are scheduled to take these tests each fall and spring. Individual
student performance reports will be made available to parents after the testing.
New students to the district will be able to take the MAP test when they enroll.

What is a Basic Academic Skills Certificate?
Effective with the Class of 2004, all students (excluding special education students with specific
Individual Education Plan exemptions) must meet this minimum score in order to receive the
certificate. This is a Board of Education approved requirement for a Prairie diploma. Earning
this certificate does not exclude students from existing requirements. Students are still required
to meet all existing course credit, portfolio, and senior presentation requirements. Thus, each
graduate of Prairie High School will transition to the world of post­secondary education and
work equipped with evidence of their achievements. Benchmarks for each grade level have
been established.

Students who are not meeting specific growth targets in any one of the skills areas will be
provided additional support through their teacher.

If you would like additional information regarding these tests, please contact the building
principal.

Truancy:
Truancy is defined to be the act of a student who willfully absents himself/herself from class or
school. The following situations will be considered truancy:
   ● Being absent without knowledge of parent/guardian
   ● Leaving school without parental knowledge and consent and/or school knowledge and
       consent
●   Not attending a scheduled class or study hall
   ●   Lying, forging, or falsely informing the school about the reason for the absence
                   MAKE UP WORK WILL NOT BE ALLOWED

Unexcused absences are defined as those absences that in the opinion of the administration
would be unnecessary and avoidable, with prior planning, or that have little or no educational
value. Examples are as follows:
    ● Truancy as defined above
    ● Shopping
    ● Tanning or hair apts.
    ● Oversleeping
    ● Staying home to study or prepare an assignment
    ● Job for pay
    ● Senior pictures
    ● Travel with friends, not family
    ● Attending major events, such as a state tournament as a spectator (must be in
       accordance with administrative guidelines for these events).
    ● Others

If make up work is allowed by the teachers it must be made up within the time period
established by the teachers. It is the student's responsibility to seek out the teacher to secure
the make­up work. Teachers are discouraged from allowing too much time to pass in
completing the make up work or missed tests.

Excessive absences may be turned over to the District truant officer.

Vending Machines:
No vending machines are available to students at school.

Visitors:
Visitors are welcome at Prairie Edge School. When you are planning to visit school, it is
requested that you contact your child's teacher at least one day in advance. This helps the
teacher plan ahead and provides an opportunity for you to find out what may be going on during
your visit. There are a few common sense things that we do request:
        1. No younger children or pets unless specifically approved.
        2. No weapons or controlled substances are to be brought into school.
        3. Times for visitations are outlined in advance.
        4. Visits are not to be in violation of legal contact restrictions.
        5. Parents are to conduct themselves in a respectful manner.
Weapons:
The Board of Directors believes weapons and other dangerous objects in school district
facilities cause material and substantial disruption to the school environment. They also present a
threat to the health and safety of students, employees, and visitors on the school district
premises or property within the jurisdiction of the school district.

School district facilities are not an appropriate place for weapons or dangerous objects.
Weapons and other dangerous objects shall be taken from students and others who bring them
onto the school district property or onto the property within the jurisdiction of the school district
or from students who are within the control of the school district.

Parents of students found to possess a weapon or dangerous objects on school property shall
be notified of the incident. Confiscation of weapons or dangerous objects shall be reported to
the law enforcement officials, and the student will be subject to disciplinary action including
suspension or expulsion.

Students bringing a firearm to school shall be expelled for not less than twelve months. The
superintendent shall have the authority to recommend this expulsion requirement be modified for
a student on a case­by­case basis. For purposes of this portion of this policy, the term
"firearm" included any weapon which is designed to expel a projectile by the action of an
explosive, the frame or receiver of any such weapon, a muffler or silencer for such a weapon, or
any explosive, incendiary or poison gas.

Weapons under the control of law enforcement officials shall be exempt from this policy. The
principal may allow authorized persons to display weapons or other dangerous objects for
educational purposes. Such a display shall also be exempt from the policy. It shall be the
responsibility for the superintendent, in conjunction with the principal, to develop administrative
regulations regarding this policy.

PRAIRIE EDGE HIGH SCHOOL SUPPLY LIST

JOSHUA HOECK – 10­12 grades
  ● 3– 3 ring binders (Juniors/Seniors will need one of the binders to be 3")
  ● 6 Spiral Notebooks
  ● 6 folders
  ● 2 pkgs. Pencils
  ● 1 pkgs. Blue and black pens
  ● 1 pkg. loose leaf pap
  ● Daily Planner
●   Ear Bud headphones
   ●   Deodorant
   ●   5 pack of hi­liters
   ●   Index cards

KAREN YOCK – 10­12 grades
  ● Plastic pencil and pen pouch
  ● 10 pencils
  ● loose leaf paper/or notebooks
  ● 5 pens ­ blue or black
  ● 1 box colored pencils
  ● 1 ruler
  ● 1 large key calculator (non­scientific)
  ● 3 ring binder with 6 folders
  ● Deodorant (to keep at school)
  ● Kleenex
  ● Hand sanitizer
  ● Ear buds (can be purchased at Dollar Tree)
  ● Flash Drive
  ● Daily Planner

                       2013­14
              STUDENT FEES AND CHARGES

Basic Book Fees
             AK                                  $30.00
             K­4                                 $50.00
5­6                                                                   $55.00
                 7­12                                                                  $65.00

In addition to the above fees, all workbooks and/or supplies required in each program (grades 5 ­12)
shall be charged at a fee not to exceed the cost.

High School Fees (9­12)
               School Owned Instrument                                       $50.00
               Percussion User Fee                                           $50.00
               Uniform fee                                                   $15.00
               Driver's Education:
                        Summer                                                         $350.00
                        School Year (KCC) non­resident                       $375.00

Middle School Fees (7­8) &
Intermediate (5­6) Fees
                 School Owned Instrument                                     $50.00
                 Percussion User Fee                                         $25.00
                 Outdoor Education Fee (7th)                                 $55.00

Qualifications for free and/or reduced price lunch will determine waiver of fees
(full or partial reduction) for Basic Book Fees, Driver's Education, and Outdoor Education Fee (7th).

Breakfast Fees
                 K­12 Daily                                                  $ 1.00
                 K­12 Single Reduced ­ All Grades                            $ .10
                 Adult                                                                 $ 1.25
                 Orange Juice                                                $ .25
                 Second Breakfast                                   $ 1.25

Lunch Fees
                 K­4 Single                                                  $2.10
                 5­6 Single                                                  $2.15
                 7­12 Single                                                 $2.30
                 Reduced Price ­ All grades ­ Single                         $ .40
                 Second Lunch ­ All grades                                   $3.00
                 Student Milk                                                $ .20
                 Adult Milk                                                  $ .20
                 Lunch ­ Adult Single                                        $3.00
Student Fees and Charges
Page Two

                                         Admissions
Activity Tickets
             All Drama, Musical & Athletic Events
                  K­4 Students                                                $35.00
                  5­6 Students                                                $40.00
                  7­12 Students                                               $45.00
                  Adult single                                                $75.00
                  Family                                                      $145.00

High School Athletic Events
                Adult Admission:
                Football                                                      $ 6.00
                Volleyball, Basketball, Wrestling                             $ 5.00
                Baseball, Softball, Soccer, Track                             $ 5.00
                9th grade                                                     $ 2.00

                 Student Admission:
                 Football                                                     $ 5.00
                 Volleyball, Basketball, Wrestling                            $ 4.00
                 Baseball, Softball, Soccer, Track                            $ 4.00
                 9th grade                                                    $ 1.00

High School Music Events (including concerts)
               Adult General Admission                                        $ 5.00
               Student General Admission                                      $ 4.00

High School Drama Events
               Adult General Admission                                        $ 5.00
               Student General Admission                                      $ 4.00

Senior Citizens (62 and older) who are residents of the College Community School District will not
be charged if they have been issued a Golden Hawk Pass. These are available by contacting the
Prairie High School Activities Office.

Senior Citizens (62 and older) who are not residents of the College Community School District will
be charged at a reduced rate. $3.00 for football and $2.00 for all other athletic or fine arts events.

                                    Checks Returned