INTEGRATED REPORT 2019 - Amazon S3
Page content transcription
If your browser does not render page correctly, please read the page content below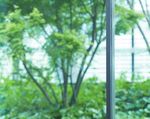 Management Principles

         The Shinsei Bank Group has established the following Management Principles
                and is working on a day-by-day basis toward their attainment.

                      To become a banking group that is sought out by customers,
                      and contributes to the development of both domestic and
                      international industrial economies, while maintaining stable profitability.

                      To become a banking group that values diverse talents and cultures
                      and is constantly taking on new challenges presented by change,
                      based on its experiences and history.

                      To become a banking group that strives for highly transparent
                      management and values that is trusted by all stakeholders including
                      customers, investors and employees.

 Editorial Policy

 Here in this Integrated Report, the Shinsei Bank Group brings together financial and nonfinancial information in a bid to help investors and
 other stakeholders gain an understanding of the Group's strategies and efforts toward creating sustainable corporate value. Having referred
 during the editing process to the frameworks presented by the International Integrated Reporting Council (IIRC)1 and the Guidance for
 Collaborative Value Creation2 indicated by the Ministry of Economy, Trade and Industry, we show the "big picture" narrative of the Shinsei Bank
 Group's corporate value creation.

 In addition, this Report and the Shinsei Bank Integrated Report 2019 Data Appendix fulfill the disclosure requirements (an explanation of the
 Shinsei Bank's operations and matters regarding its financial position) stipulated under Article 21 of Japan's Banking Act. The Report also con-
 tains statements about the Group's management policies and future operating results. These forward-looking statements are not a guarantee of
 future performance. Actual results may differ from those indicated due to a variety of factors, including changes in the operating environment.
 Please see Shinsei Bank's Integrated Report 2019 Data Appendix for supplemental financial information.
 1 Established in 2010 for the purpose of developing an international framework for the disclosure of corporate information, the International Integrated Reporting
    Council (IIRC) is a global coalition of regulators, investors, companies, standard setters, the accounting professions and NGOs.
 2 A manual for systematically organizing and integrating the information (management principles, business model, strategy, governance, etc.) that companies should
    convey to investors. Created and published by the Ministry of Economy, Trade and Industry for the purpose of enhancing the quality of information disclosure and dia-
    logue with investors.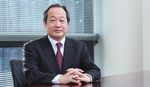 Composition of the Shinsei Bank
Integrated Report 2019

     L The Approach of the Shinsei Bank Group 
     The Shinsei Bank Group is a front-running financial enterprise group that transcends banking
     sector boundaries and anticipates the trends that will occur in financial business. Since its
     launch as the Shinsei Bank, Limited in 2000, the Group has engaged in businesses other
     than banking, including unsecured loans for individual customers, shopping credit/credit
     cards, leases, securities and trust banking. Based on actual demand arising from changes
     in society, we will provide products and services that are unique to the Shinsei Bank Group,
     which is neither a megabank nor a regional financial institution.

     L Creating Value over the Long-Term 
     The Shinsei Bank Group is redesigning the existing financial functions in response to social
     megatrends and environmental changes, and, regardless of whether they are financial or
     nonfinancial, conducting partnership-type business activities that combine strengths of each
     partner. Through these activities, we will make an impact on our ever-changing social issues
     through our entry points (materiality) and aim to create the Group's sustainable corporate
     value.

     L Supporting the Creation of Sustainable Value 
     The Shinsei Bank Group's capabilities (strengths as an organization) are essential to its reali-
     zation of long-term value creation. We consider our environmental, social and governance
     (ESG) foundation—an important management infrastructure that underpins our strategies
     and business—as involving approaches to environmental problems through our businesses
     and relationships with society (environmental, social aspects); the Group's human resources,
     who are the driving forces behind the value creation process (social); and a decision-making
     mechanism that contributes to sustainable improvement in corporate value (governance).
     Making maximum use of this distinctive ESG foundation, we will create value unique to the
     Shinsei Bank Group.

                                                                        SHINSEI BANK, LIMITED   Integrated Report 2019   1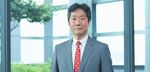 Contents

    4
    The Approach of the Shinsei Bank Group
     4     Evolution of the Shinsei Bank Group                   9   Segment Highlights

     6     Group Business Profile                               10   Distinctive Business Activities
                                                                     Unsecured Loan Business
     8     Financial Highlights
                                                                     Structured Finance Business

    12
    Creating Value over the Long Term
    12     Corporate Value Creation Mechanism                   31   Message from Chief Officer of Group
                                                                     Finance
    14     CEO Message

    "Redesigning Finance" to
    Address Society's Underserved Needs

                                                                34   CEO × Outside Director Discussion

                                                                     Posing Challenges for the
                                                                     Shinsei Bank Group:
    22     Medium-Term Strategies                                    The Future of Finance and IT's
           Medium- to Long-Term Vision                               Role in that Future
           Results Summary of Medium-Term
            Management Plans (FY2010 - FY2018)
           Mid- to Long-Term Environmental Changes
            Facing the World
           Strengths (Expertise and Execution)
           Core Strategies
           Financial Targets
           Materiality (Key Issues toward Sustainable Growth)   37   Investors' FAQ
           Business Strategies & Focus Areas
           Focus Area: a
                        Small-Scale Finance
                                                                40   Individual Business
                       b Institutional Investors
                                                                42   Institutional Business and Global Markets
                       c Group Organization                          Business
                       d Productivity Reforms

2    SHINSEI BANK, LIMITED   Integrated Report 2019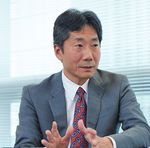 44

                                                                                                                   The Approach of the Shinsei Bank Group
Supporting the Creation of Sustainable Value
44    ESG Data                                    58   Corporate Governance
                                                       Policy for Operation of the Board of Directors
46    ESG Management Policy
                                                       Board of Directors Effectiveness Evaluations

47    ESG Information Index                            Directors and Executive Officers
                                                        Compensation Scheme
48    Interview with Outside Audit &                   Audit & Supervisory Board Members/
      Supervisory Board Member                          Audit & Supervisory Board
                                                       Chief Officers/Senior Officers and Executive Officers
      Promoting Diversity in

                                                                                                                   Creating Value over the Long Term
                                                       Internal Control
      Corporate Management
                                                       Internal Audit
                                                       Legal and Compliance Activities

                                                  66   Risk Governance

                                                  68   Initiatives for Employees

                                                  71   Initiatives for Customers

50    Corporate Governance                        72   Social Initiatives
      Four Features of Shinsei Bank's Corporate
       Governance                                 73   For Shareholders and Investors

                                                                                                                   Sustainable Value
                                                                                                                   Supporting the Creation of
      Corporate Governance of Shinsei Bank
                                                  74   Environmental Initiatives
52    Board of Directors, Audit & Supervisory
      Board Members

76
Business and Financial Results
                                                                                                                   Business and Financial Results

76    Financial Summary                           81   Glossary

78    Review of Fiscal 2018                       84   Financial Statements (Consolidated)

80    Status of SME Management                    88   Equity and Credit Rating Information
       Improvement Initiatives and
       Regional Revitalization

                                                             SHINSEI BANK, LIMITED   Integrated Report 2019    3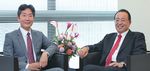 The Approach of the Shinsei Bank Group
    Evolution of the Shinsei Bank Group
                                Shinsei Bank Launched                                                                                               irst Medium-Term
                                                                                                                                                    F
                                                                                                                                                    Management Plan

    EPS (yen)
      1,000

        750

        500

                                                                                                                                                     Allocated reserves in con-
                                                                                                                                                     nection with its Consumer
        250                                                                                                                                          Finance business

            0

     -1,000                                       Posted impairment losses and allocated                                                     Posted impairment losses and
                                                  reserves in order to address dramatic       Posted impairment losses                       allocated reserves in connection
                                                  changes in statutory and regulatory         and allocated reserves in                      with its Consumer Finance busi-
                                                  requirements as well as operating con-      connection with its over-                      ness as well as real estate-­
                                                  ditions in its consumer finance business    seas assets in response to                     related and non core assets
                                                                                              the global financial crisis

                          FY 2000                                                   2005                                                     2010

         The Shinsei Bank Group               External Environment                Transition of Stock

     1998                           2000                                                               2005
       referred stock
      P                             
                                    Shinsei Bank launched                                               L aunched 32 colors of new cash cards for retail Power-
      capital injection             Name changed from The Long-Term Credit Bank of                       Flex account customers
                                    Japan, Limited (LTCB), to Shinsei Bank, Limited                      howa Leasing Co., Ltd. converted into a consolidated
                                                                                                        S
                                    Collapse of the IT bubble economy                                  subsidiary
                                     referred stock capital injection and a partial reduc-
                                    P                                                                    nd of the government guarantee on full savings
                                                                                                        E
                                    tion of preferred stock capital without compensa-                   deposits
                                    tion
                                                                                                       2006
                                    2001
                                                                                                        Partial repayment of public funds
                                    Shinsei Securities Co., Ltd. commenced operations                  Cancellation of treasury shares

                                    2003                                                               2007
                                     hinsei Investment Management Co., Ltd. com-
                                    S                                                                    HINKI Co., Ltd. (now Shinsei Personal Loan Co., Ltd.)
                                                                                                        S
                                    menced operations                                                   converted into a consolidated subsidiary
                                     eduction of capital through the merger of two
                                    R                                                                   Conversion of preferred stock into common stock
                                    shares of common stock into one share

                                                                                                       2008
                                    2004
                                                                                                        Bankruptcy of Lehman Brothers
                                     PLUS Co., Ltd. (now APLUS FINANCIAL Co., Ltd.)
                                    A
                                    converted into a consolidated subsidiary                            Issuance of new shares by third-party allotment

                                    L isted the Bank's common stock on the First Section               Conversion of preferred stock into common stock
                                     of the Tokyo Stock Exchange                                         E Consumer Finance Co., Ltd. (now Shinsei Financial
                                                                                                        G
                                     Converted the Bank's long-term credit bank charter                 Co., Ltd.) converted into a consolidated subsidiary
                                     to an ordinary bank charter

4      SHINSEI BANK, LIMITED    Integrated Report 2019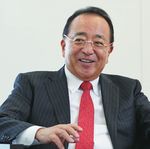 Since its launch as the Shinsei Bank, Limited in 2000, the Group has continued to expand its customer base and
           stabilize income while acquiring new financial functions through acquisitions including APLUS FINANCIAL Co.,
           Ltd., Showa Leasing Co., Ltd. and Shinsei Financial Co., Ltd.

        econd Medium-Term
       S                                  hird Medium-Term
                                         T                                       Medium-Term

                                                                                                                                                                                               The Approach of the Shinsei Bank Group
       Management Plan                   Management Plan                          Strategies
                                                                                                                                     Fiscal 2018 Business Topics
                                                                                                         BPS (yen)              2018
                                                                                                             4,000              April
                                                                                                                                 Institutional Business         ESG
                                                                             3,636                                              Child-care Support Fund executes investment in
                                                                                                                                Compass Inc., a company that has developed and
                                                                                                                                offers an artificial intelligence-driven tablet learning
                                                                                                             3,000              system.

                                                                                                                                October
                                                                                                                                  Individual Business
                                                                                                                                Revision made to Shinsei Step Up Program with
                                                                                                                                regard to Shinsei PowerFlex account customers.
                                                                                                             2,000
                                                                                                                                  Individual Business

                                                                                                                                                                                               Creating Value over the Long Term
                                                                                                                                Announced to offer "Shinsei Bank Smart Money
                                                                                                                                Lending" for NTT Docomo line subscribers.
                                                                                                                                  Individual Business         Institutional Business
                                                                                                                                Alliance established with Global Trust Networks, Co.
                                                                                                             1,000              to establish fund to aid international students.
                                                                             211                                                November
                                                                                                                                 Institutional Business         ESG
                                                                                                                                Shinsei Corporate Investment Limited invests in TBM
                                                                                                             0                  Co. Ltd., a company that develops, produces and sells
                                                                                                                                LIMEX, a material made mainly from limestone.

                                                                                                                                December
                                                                                                             -1,000
                                                                                                                                  Shinsei Bank Group            ESG
                                                                                                                                Financial literacy education program
                                                                                                                                "MoneyConnection®" achieves cumulative deploy-

                                                                                                                                                                                               Sustainable Value
                                                                                                                                                                                               Supporting the Creation of
                                                                                                                                ment to 1,000 schools.

2012                          2015                                    2018                                                      2019
                                                                                                                                February
                                                                                                                                 Institutional Business
                      Note: Shinsei Bank executed a 1-for-10 reverse stock split on October 1, 2017. Per share data is cal-
                             culated on the assumption that the said reverse stock split was executed prior to fiscal 2017.     Business alliance with geechs inc. aimed at the joint
                                                                                                                                development and provision of financial and nonfinan-
                                                                                                                                cial products and services geared toward IT freelanc-
                                                                                                                                ers.
             2010
             European debt crisis                                                                                              March
                                                                                                                                  Shinsei Bank Group            ESG
             2011                                                                                                               The Nomination and Compensation Committee
                                                                                                                                established as an elective advisory body composed
             Issuance of new shares through international offering                                                             entirely of outside directors.
                                                                                                                                  Individual Business                                          Business and Financial Results
             2016                                                                                                               Shinsei Bank ranked No. 1 in "Internet Banking" cate-
                                                                                                                                gory of Oricon's customer satisfaction survey for third
              howa Leasing Co., Ltd. converted into a wholly owned
             S                                                                                                                  consecutive year.
             consolidated subsidiary
                                                                                                                                April
              hinsei Financial Co., Ltd. entered the unsecured personal
             S
             loan business in Vietnam                                                                                             Individual Business         Institutional Business
                                                                                                                                Initiative commenced for the coordinated manage-
             Introduction of negative interest rate policy                                                                     ment of Group businesses by customer segment.
             Acquisition of treasury shares
                                                                                                                                  Individual Business
                                                                                                                                Acquisition of shares in Financial Japan, Co., Ltd.
             2017                                                                                                               (insurance agent)

             Established the "Shinsei Bank Group Headquarters"                                                                  Institutional Business
                                                                                                                                Showa Leasing Co., Ltd. announced to acquire shares
             Acquisition of treasury shares                                                                                    of Shinko Lease Co., Ltd.
             Merger of 10 shares of common stock into one share
                                                                                                                                May
             2018                                                                                                                 Shinsei Bank Group
                                                                                                                                Formulation of "Redesigning Finance" Medium-Term
              hinsei Financial Co., Ltd. launched a new "Lake ALSA"
             S                                                                                                                  Strategies (fiscal 2019 to 2021)
             brand, an unsecured loan product
                                                                                                                                  Individual Business         Institutional Business
             Acquisition and cancellation of treasury stock                                                                    Conclusion of a basic agreement with regard to a
                                                                                                                                business partnership with Suruga Bank Ltd.

                                                                                                                               SHINSEI BANK, LIMITED         Integrated Report 2019        5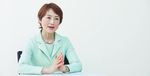 The Approach of the Shinsei Bank Group

    Group Business Profile
    The Shinsei Bank Group continues to proactively identify underserved customer needs, which are not met by
    conventional financial products and services. At the same time, we provide solutions to these needs as a financial
    enterprise group. Targeting both individual and corporate customers, we harness the functions within the Group
    to deliver unique financial products and services.

                                                         Shinsei Bank Group

          Individual Business                                                     Institutional Business
       The Individual Business is composed of              The Institutional Business is composed of the corporate business, struc-
       the retail banking business and con-                tured finance business, private equity investment and business succession
       sumer finance which provides products               financing business as well as leasing business. The Global Markets
       and services such as unsecured loans,               Business delivers market services that provide market solutions for foreign
       credit cards, shopping credit and set-              exchange and interest rate derivatives, among others.
       tlements to individual customers.

           Retail Banking                                Institutional Business                        Global Markets Business

                                                             Corporate Business                            Markets Business

           Consumer Finance

               Shinsei Financial
                                                             Structured Finance                            Other Global Markets Businesses

                                                             Principal Transactions

               APLUS FINANCIAL

               Other Business                                Showa Leasing

      Individuals (including inbound and
                                                                      Large, medium and small enterprises/financial institutions/
      ­outbound travelers, foreigners, and
                                                                             public-sector entities/institutional investors
       ­individual business operators)

                                                                Customers

6      SHINSEI BANK, LIMITED    Integrated Report 2019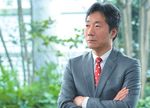 Major Businesses                                                         Contribution

                                                                                                                                                                  The Approach of the Shinsei Bank Group
    Individual Business                                                      L Total Revenue                        L Ordinary Business Profit
                                                                                                                       after Net Credit Costs

     Individual Business
     • Retail Banking
     Yen/foreign currency deposits, structured deposits, investment
     trusts, brokerage service (through a partner institution), life and
     nonlife insurance (through partner institutions), housing loans,
     provision of financial transactions and services for individuals

     • Shinsei Financial
                                                                                         67%                                    42%

                                                                                                                                                                  Creating Value over the Long Term
     Unsecured loans (Lake, NOLOAN) and credit guarantees

     • APLUS FINANCIAL
     Shopping credit and settlements, credit cards, credit guaran-
     tees, loans and collection services
                                                                                  155.7 Billion yen                        23.3 Billion yen
     • Other Individual Business
     Consumer Finance Division functions and profits and losses of
     other subsidiaries

    Institutional Business

                                                                                                                                                                  Sustainable Value
                                                                                                                                                                  Supporting the Creation of
     Institutional Business
     • Corporate Business
     Provision of financial products, services and advisory services
     for corporations, public-sector entities and financial institu-
     tions, healthcare finance business, trust banking business

     • Structured Finance
     Real estate related nonrecourse finance and corporate finance,
                                                                                         25%                                    47%
     project finance, specialty finance including M&A-related finance

     • Principal Transactions
     Credit trading, private equity, business succession finance, cor-
                                                                                    58.0 Billion yen                       26.4 Billion yen
                                                                                                                                                                  Business and Financial Results

     porate restructuring, asset-backed investment, etc.

     • Showa Leasing
     Financial products and services focused around lease
     finance

     Global Markets Business
     • Markets Business
     Foreign exchange, derivatives, equity-related and other capital
     markets business                                                                       4%                                     4%
     • Other Global Markets Businesses
     Securities business, asset management business, wealth man-
     agement business
                                                                                     9.4 Billion yen                        2.3 Billion yen
                                                                  The percentage figures do not add up to 100% due to the contribution of Corporate/Other.

                                                                                              SHINSEI BANK, LIMITED         Integrated Report 2019            7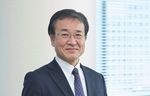 The Approach of the Shinsei Bank Group

    Financial Highlights

    L Operating Assets                                                         L Deposits

    (Trillions of yen)
             8
                                                        ¥7.0 trillion           (Trillions of yen)
                                                                                         8

                                                                                                                                  ¥5.9 trillion
            6                                                                           6

            4                                                                           4

            2                                                                           2

            0                                                                           0
    (End of Mar.)        15      16        17        18         19              (End of Mar.)        15   16      17         18        19

    L Ratio of Nonperforming Claims Classified under the                       L Total Revenue/Profit Attributable to
       Financial Revitalization Law to Total Claims                                Owners of the Parent
       (Nonconsolidated)
    (%)
           1.5
                                                                                (Billions of yen)
                                                                                      250                                    ¥229.7 billion
                                                                                       200

           1.0
                                                                                       150

                                                                                       100
           0.5                                                                                                                           ¥52.3 billion
                                                          0.20%                         50

            0                                                                            0
    (End of Mar.)        15      16        17        18         19              (FY)                 14   15      16         17        18
                                                                                L Total revenue L Profit attributable to owners of the parent

    L Expenses/Expenses-to-Revenue Ratio                                       L Capital Ratio (Basel III, Domestic Standard)
       (Management Accounting Basis)

    (Billions of yen)                                                    (%)   (%)
          300                                                        75                16

                                                          63.0%                                                                    11.85%
                                                                                       12
           200                                                       50

                                                     ¥144.7 billion                     8

           100                                                       25
                                                                                        4

             0                                                       0                  0
    (FY)                 14      15        16        17         18              (End of Mar.)        15   16      17         18        19
    L Expenses            L Expenses-to-Revenue Ratio

8          SHINSEI BANK, LIMITED       Integrated Report 2019
Segment Highlights

                                                                                                                 The Approach of the Shinsei Bank Group
                 L Total Revenue                              L Ordinary Business Profit
                                                                  after Net Credit Costs
Individual
Business         (Billions of yen)    ¥155.7 billion           (Billions of yen)      ¥23.3 billion
                       160                                            25

                                                                      20
                        120

                                                                      15
                         80
                                                                      10

                         40
                                                                       5

                                                                                                                 Creating Value over the Long Term
                         0                                             0
                 (FY)            16   17      18               (FY)            16    17        18

Institutional
Business         (Billions of yen)                             (Billions of yen)
                        80                                            40

                                       ¥58.0 billion
                                                                                      ¥26.4 billion

                                                                                                                 Sustainable Value
                                                                                                                 Supporting the Creation of
                        60                                            30

                        40                                            20

                        20                                            10

                         0                                             0
                 (FY)            16   17      18               (FY)            16    17        18

                                                                                                                 Business and Financial Results

Global Markets
Business         (Billions of yen)                             (Billions of yen)
                        12                                           6.0

                                           ¥9.4 billion
                         9                                            4.5

                         6                                            3.0
                                                                                          ¥2.3 billion
                         3                                            1.5

                         0                                             0
                 (FY)            16   17      18               (FY)            16    17        18

                                                          SHINSEI BANK, LIMITED     Integrated Report 2019   9
The Approach of the Shinsei Bank Group

  Distinctive Business Activities
     While engaging in a wide range of distinctive business activities, the Shinsei Bank Group promotes unsecured
     personal loans that offer considerable strengths through a customer base built on the Lake brand as well as robust
     marketing, credit and collection functions, and corporate structured finance that boasts substantial competitive
     advantage through expertise based on a wealth of experience and relationships with institutional investors.

     Unsecured Loan Business

         Lake ALSA Strengths and Strategies
       • Development of customer base and customer data by major consumer finance Lake brand
       • Use of conventional scoring models derived from nonbank credit-risk control methods, plus use of AI to enhance credit
          assessment/collection
       • Optimization of operation costs using digital technology
       • Fixed-term, no-interest loans for new customers
          1. Customers with a contract amount under ¥2 million, no interest for 180 days for loans up to ¥50,000, or
          2. 30-day no-interest loan
       • Customers' smartphones can act as a substitute for a branch, enabling them to receive services in real time 24-hours a day.
          Smartphones can also be used to make repayments, increase credit limits and receive other services without being restricted
          to time or place.
       • Loan disbursement and loan repayments are also possible using a card issued especially for this purpose. Beginning in May
          2018, customers can make "cardless" transactions at Seven Bank ATMs.

                                                                                   L Number of New Unsecured Loan Customers and
                                                                                      Approval Rate

       70% of Lake's customers apply on smartphones                                                         FY2016        FY2017          FY2018

                                                                                   Number of New
                                                                                                                155         162            113
        Application Can apply on smartphones 24 hours/day                          Customers (Thousands)

           Credit     Results of screening shown on smartphone                     Approval Rate (%)            34           36             30
         Screening    screen

          Contract    Forms submitted by e-mail

           Loan       No need to visit a branch. Loan disbursed in
                      ­customer's account

            The Difference between an Unsecured Loan Service and Cash Advances

          Unsecured loans are loans to individual consumers providing finance that is appropriate to the needs and timing of cus-
          tomers. The loans are available, even to customers who do not possess a credit card, through the use of smartphones
          and a dedicated card that can access ATMs at convenience stores and unstaffed branches.

                                                  Shopping                                         Major credit cards/shopping credit
                                                                                                   companies
                  Credit Card                          Cash Advance and Others
                                                                                                   • JACCS
                                                                                                   • Orico
                                                      A cash advance is an additional service      • APLUS
                                                      for a credit card (shopping).                and others

                                                  Unsecured Loan                                   Major unsecured consumer loan
                                                                                                   companies
              Unsecured Loan                                                                       • ACOM
                                                Comparison with cashing:
                                                1. Annual membership fee is not required           • PROMISE
                                                2. Upper limit of loan is relatively high             (SMBC Consumer Finance Co., Ltd.)
                                                3. Installment repayment plan                      • AIFUL
                                                                                                   and others

10     SHINSEI BANK, LIMITED    Integrated Report 2019
The Approach of the Shinsei Bank Group
Structured Finance Business

     Shinsei Bank Group's Strengths
   As neither a megabank nor a regional financial institution, the Shinsei Bank maintains a unique position with the following
   strengths.
   • We are better able to tackle projects with a focus on flexibility and speed than megabanks.
   • We have more expertise and greater analytical skill given our extensive experience than regional financial institutions.
   • We are able to do business from an independent standpoint with a broad range of customers because we do not belong to a
      specific capital group.

                                                                                                                                                        Creating Value over the Long Term
Create added values from our unique positioning that is differ-          L New Commitments                  L New Disbursements
ent from both megabanks and regional financial institutions
                                                                         Project Finance                     Real Estate Nonrecourse
                                                                                                             Finance

           Expertise and high            Flexibility and                 (Billions of yen)                   (Billions of yen)
          analytical skills based     mobility that can be                     300                                 300
              on extensive             realized only by a
               experience               small-sized bank

                                                                                200                                 200
  Cooperation with                                    Tailor-made
  regional financial                                structuring and

                                                                                                                                                        Sustainable Value
                                                                                                                                                        Supporting the Creation of
     institutions                                 provision of finance
                                                                                100                                 100

                                       Neutral position not
            Relationships with          belonging to any
            regional financial           major corporate
                                                                                  0                                   0
               institutions             groups/Networks
                                      with investors globally
                                                                         (FY)         2016   2017   2018     (FY)           2016    2017   2018
                                                                         L Domestic L Overseas               L Domestic L Overseas

         Product Structure

      The Structured Finance Business primarily delivers project finance for renewable energy power generation facilities and
      infrastructure facilities, and provides real estate finance for commercial real estate.
                                                                                                                                                        Business and Financial Results

                                                         Special-purpose company (SPC)

            Power company
                                    Electricity sale
                                       contract                          Nonrecourse                                  Bank, etc.
                                                                            loan
        Products and services
             purchaser                   Sale

                                                                           Equity                                         Sponsor
                 Tenant
                                    Lease contract

                                                                                             SHINSEI BANK, LIMITED        Integrated Report 2019   11
Creating Value over the Long Term
  Corporate Value Creation Mechanism

                                                                                                   Society in 2030

                                                                                                  Input

                                                                                                 Core Strategy

                                                                                                Enhance/Leverage Our
                                                                                                Capabilities
                                                                                                            People

                             The Shinsei Bank                                                             Organization
                             Group's Value
                             Creation Process                                                             Operations

                                                                                                            Capital

     Social Impact
                                                                                            Foundation for meeting our
     Our environment is changing                                                               goals/responsibilities

            • Customers          are becoming more sophisticated
            • Digitalization
                          has accelerated collaboration
              between service providers

                   Digitalization   •                • Aging society                                                     Expertise
                                                                                                                           and
                                                                                                                         Execution
                                      Mid-long-term       • Diversification of lifestyles
        Growing inequality   •          changes in
                                  business environment    • Diversity in working styles
        Expansion of
        investment opportunities    •                • Globalization

12   SHINSEI BANK, LIMITED       Integrated Report 2019
Seamlessly integrating the Group's management
             resources that cross over a wide range of corporate                                     Created Value
             entities and industries, Shinsei Bank is looking to
             directly help realize a society that can enjoy the ben-
             efits of financial and nonfinancial products and ser-
             vices that meet the underserved needs of individual

                                                                                                                                                          The Approach of the Shinsei Bank Group
             customers and companies through a process of
             co-creation with external partners.
                                                                                                       Outcome

                                                  Output
                                                                                                        Access to finance
                                                           Financial Capital
     Business Model                               • Sustainable revenue                                  und flows that fit
                                                                                                        F
                                                  • Improvement of ROE
                                                                                                        society's needs
    Core Strategy
                                                          Intellectual Capital

                                                                                                                                                          Creating Value over the Long Term
   Grow through Value Co-Creation
                                                  • Provision of solutions
                                                  • Provision of financial functions                     olutions through
                                                                                                        S
                                 Value                      Human Capital
                                                                                                        integration with
    Self-Contained
                           Co-Creation                                                                  external services
        Model                                     • Development of diverse and
                             Model                   competitive human resources

                                                        Organizational Capital
      Strengths
                                                  • Construction of an organizational
                                                     structure that allows diverse and
                                                     competitive human resources to excel
        Information       Financial
        Technology       Technology                     Society-Related Capital

                                                                                                                                                          Sustainable Value
                                                                                                                                                          Supporting the Creation of
                                                  • Construction and planning of an
                                                     ecosystem
                                                  • Integration with external services
       Management                                 • Deeper understanding of our
                         Governance                  customers
       Infrastructure

          Priority Management Issues (Materiality)

     Address social and                                        Fulfill our social
     environmental issues                                      responsibilities
     L Access to finance                                       L Social infrastructure services
                                                                                                                                                          Business and Financial Results

     L Fund flows that fit society's needs                     L Customer-oriented services
     L Solutions through integration with external
        services

                                                                                          Capital

Governance                                                    Operations
                        People           Organization

                                                                                                    SHINSEI BANK, LIMITED   Integrated Report 2019   13
Creating Value over the Long Term

  CEO Message

     "Redesigning Finance" to
     Address Society's
     Underserved Needs
     ~In order to be a Financial Group that Stays a Step Ahead~

     Seamlessly integrating the Group's management resources that cross over a wide
     range of corporate entities and industries, Shinsei Bank Group is looking to directly
     help realize a society that can enjoy the benefits of financial and nonfinancial
     ­products and services that meet the underserved needs of individual customers
      and companies through a process of co-creation with external partners. Based on
      our unique perspective and position as a niche player, we recognize the significance
      of resolving social issues that major comprehensive service financial groups find
      ­difficult to address. With the spirit of an entrepreneur, we will work diligently to
       ­capitalize on this great opportunity.

     Imagining the Future of Society as the Basis for
     Formulating Medium-Term Strategies
     In addition to recognizing the impact of changes in the medium- to long-term environment, the decision to identify
     certain medium-term strategies as opposed to a medium-term management plan reflects the Group's efforts to employ
     a backcasting method to picture a growth narrative that allows it to fully utilize its existential value during a period of
     financial business reform that arguably occurs if not once in a century at least once in several decades.

     L Working to Ensure that Today Leads to a                       application of such precious management resources as
        Brighter Tomorrow                                             human resources, products, and capital. It also creates a
     The nature of society is undergoing change from one              gap between the genuine needs of customers that inevi-
     moment to the next. This change has in turn contributed          tably arise and our business activities, incidence of risks
     to widespread dynamic business reform. Taking into con-          that lower our value as a corporate entity, and obstacles
     sideration a volatile environment, we began to question          to our ability to leverage latent potential that adversely
     whether our focus on achieving certain numerical targets         affects employee motivation.
     set out in detailed three-year financial plans was nega-            This period of reform, which is creating a future that
     tively impacting the Group's management flexibility and          has little or no correlation to conditions as they are
     the ability to respond to change. At the same time, we           today, is also underpinning a growing shareholder
     grew concerned that the weight being placed on medi-             awareness toward the importance of nonfinancial infor-
     um-term management plans was generating a host of                mation. In other words, financial data, as a commentary
     unwanted consequences. This includes the wasteful                on past and immediate short-term future performance,

14     SHINSEI BANK, LIMITED   Integrated Report 2019
The Approach of the Shinsei Bank Group
                                                                                                                                   Creating Value over the Long Term
Hideyuki Kudo

                                                                                                                                   Sustainable Value
                                                                                                                                   Supporting the Creation of
President and Chief
Executive Officer

has lost its appeal as an indicator of a company's outlook    terms despite the comfort provided by such cushioning
over the medium to long term. More to the point, com-         factors as longer healthy lifespans, active participation of
panies must now take the initiative to determine their        women in society, and the increase in foreign workers.
purpose and goals in their own right. It is vitally import-   Meanwhile, few people object to the increase in produc-
ant to identify those matters that are critical to manage-    tivity due to technological innovations throughout soci-             Business and Financial Results
ment and to paint a "big picture" narrative with which        ety as a result of the automation and digitization of
shareholders can easily relate.                               activities that were previously performed on a manual
  Rather than covering a current and immediate short-         basis. Due largely to the aforementioned, individuals can
term timeframe, we therefore began with a vision of           now gain access to vast and diverse amounts of informa-
society in 2030 when formulating our medium-term strat-       tion. From this, individuals can extract value from data
egies. By casting an eye 10 years into the future, we were    that they can relate to and consider important. This sug-
better placed to grasp global trends from a broad per-        gests a shift away from conventional values and the cre-
spective and adopt a process that incorporates a com-         ation of a society that is rich in diversity. With this in
prehensive assessment of the environment in which we          mind, the number of people who obtain personalized
operate. What then is the Shinsei Bank Group's vision of      services in tune with expectations while skillfully manag-
society in 2030?                                              ing data will likely increase. By the same token, we can
                                                              expect social issues to emerge and steadily deepen.
L Society in 2030                                            These issues include a widening gap between those with
There is no doubting the decline in Japan's working           and without access to information, individuals who are
population and the continued aging of its society in real     unable to properly manage data, changes that reflect a

                                                                             SHINSEI BANK, LIMITED   Integrated Report 2019   15
Creating Value over the Long Term

  CEO Message

     mismatch between existing systems and mechanisms,               and services. As far as businesses that fully exploit the
     the ability or lack thereof to keep up with the pace of         benefits of scale are concerned, this was considered
     change as a result of the digital divide, and a growing         economically rational. Meanwhile, this historical trend
     sense of inequality.                                            has led to an abundance of needs that are yet to be
       More than ever, considerable focus should be directed         uncovered and a host of unresolved issues. When
     toward "sustainability" in every sense of the word. Based       describing the Group's market and position at the start
     on the correlation between its many facets, a wide range        of this message, I did not use the word "niche" in its
     of global issues including climate change, ecosystem            small or narrow sense. As a niche player, we are focusing
     sustainability, and the development of social systems           on areas that others are yet to explore and operate.
     that address such problems as human rights, inequality,         Rather than attempt to address every issue, the Group
     and poverty remain unresolved. Achieving the sustain-           will look to resolve issues that it is best suited to tackle
     able development goals (SDGs) adopted by the United             and will focus on needs that the majority of financial
     Nations is no easy task. Many innovative ideas will be          institutions have continued to neglect due to the high
     required in the leadup to 2030. Needless to say, the            degree of difficulty. This incidence of demand that has
     Group's own development is critical if we are to continue       been overlooked by the market offers an enormous
     participating in efforts aimed at promoting sustainability      opportunity. Recognizing advances in digitization as a
     and the achievement of SDGs.                                    real and positive solution, we will work to provide robust
       Historically, financial institutions have been content to     underlying support as a matter of course.
     provide customers with one-size-fits-all type products

     The Role that the Shinsei Bank Group will be Required to
     Play to Realize Society in 2030
     Using its ability to quickly uncover customer segments with unserved and underserved needs as a tool for providing
     services ahead of its rivals, in other words "financial innovation," is the foundation for the Group's business model.

     In today's modern society, there are people who are not         provided limited and segmented products and services
     being provided with all possible financial and nonfinan-        in either debt or equity.
     cial products and services. This has contributed to the            Customers with unserved and underserved needs exist
     rise of an "unserved" market. At the same time, there           in any era. It can be said that innovation will provide the
     are those who remain unsatisfied with traditional finan-        breakthrough necessary to address this fundamental
     cial and nonfinancial services. These individuals make up       dilemma. The existence of social issues indicates a lack
     the "underserved" market. The reason for the existence          of market success and speaks to the difficulties involved
     of each market stems from the difficulties in providing         in finding a solution. Having said this, we recognize that
     sought after products and services using existing ideas         the current operating environment can serve as a source
     and technologies.                                               for business opportunities looking ahead. With this in
        For example, despite having achieved outstanding             mind, we will focus on solving each of the aforemen-
     academic results in their country of birth, and investing       tioned social issues by connecting our financial functions
     large amounts to study in Japan, foreign students can           and services with the Group's overall customer base that
     find difficulties in gaining access to basic financial ser-     covers a wide array of different industries. In this manner,
     vices such as the opening of bank accounts, fund trans-         we will maximize our existence and value.
     fers, settlement, and loans. This considerable                     As far as society is concerned, the Group will continue
     inconvenience can be attributed to the lack of any trans-       to work effectively with external human and other
     action history as evidence of credit standing and               resources. By taking the lead in the creation of business-
     absence of a guarantor in Japan. We also recognize              es that serve customer segments with unserved and
     underserved customers in corporate sector who have              underserved needs, the Group will continue to be a
     various investment needs such as renewable energy,              financial group that stays a step ahead.
     infrastructure, real assets and others. However, they are

16     SHINSEI BANK, LIMITED   Integrated Report 2019
Identifying Priority Management Materiality Issues in order to Remain a

                                                                                                                                    The Approach of the Shinsei Bank Group
Financial Group that Stays a Step Ahead
Increasing the positive impact of its business activities on society while decreasing any negative impact are directly
linked to efforts aimed at enhancing the sustained value of the Group. Although work to further enrich society and to
increase corporate value follow the same vector over the long term, the question at hand is to identify and prioritize
the Group's most socially important business activities and issues that are likely to have the greatest impact on
enhancing corporate value. Given the many tasks that need to be addressed and the limited nature of the Group's
resources, it is vital that we specify priority management of materiality issues.

L Items Pivotal to the Shinsei Bank Group's                   responsible for the circulation of money in society, it is
   Business Model                                              vital that we guarantee our obligation to "fulfill our

                                                                                                                                    Creating Value over the Long Term
Unshackled by conventional concepts, personnel                 social responsibilities." In this instance, we recognize
responsible for the next generation engaged in free,           that portion of risk that also accrues in realizing our first
open, and detailed discussions. This was an important          materiality category of addressing social and environ-
part of the process undertaken to formulate the Group's        mental issues. Here, we have identified "social infrastruc-
medium-term strategies. In specific terms, personnel           ture services" and "customer-oriented services" as
were separated into a number of business clusters and          priority issues. Third, we will work to build a "foundation
asked to consider business strategies consistent with the      for meeting our goals and responsibilities." This founda-
Group's 2030 vision. Based on these cluster delibera-          tion will underpin efforts to address social and environ-
tions, workshops were then held with the Group's rele-         mental issues and fulfill our social responsibilities. The
vant executives. As far as the determination of                priority issues that we have identified for this third mate-
materiality was concerned, we began with an image of           riality category are "expertise and execution," "gover-

                                                                                                                                    Sustainable Value
                                                                                                                                    Supporting the Creation of
each business value chain provided by cluster members.         nance," "people" (human resources including the
Discussions were then based on key value chain items           empowerment of women, recruitment of the elderly and
that were considered to have an impact on society.             young generation based on ability, and the cultivation,
Drawing on a consolidation of key comments from clus-          development and application of talent on a Group-wide
ter members, we identified several key commonalities.          basis), "organization" that makes the most of these
The results of this sorting and integration process has        human resources, highly productive "operations," and
contributed to determining the Group's materiality             "capital."
issues.                                                           Developing businesses that are embedded in each of
   The Shinsei Bank Group classifies materiality into three    these materiality issues is pivotal to the Group's compet-
broad categories. First, every effort will be made to          itive strategy. This in turn will allow us to both resolve
"address social and environment issues" by leveraging          social issues and enhance the Group's sustained corpo-               Business and Financial Results
the Group's unique perspective and inherent strengths          rate value through its ongoing operations and activities.
to create new business opportunities thereby fulfilling its
role as a first mover. In this regard, we have identified
the following priority issues: "access to finance," and the
need to deliver financial services tailored to the needs of
customers who are not satisfied with the existing menu
available; "fund flows that fit society's needs," or more
specifically the creation of an appropriate flow of funds
for society by providing financial solutions that promote
the circulation of funds into sustainable social capital
including renewable energy and other social infrastruc-
ture; and, "solutions through integration with external
services," that entail building and participating in eco-
systems, all of which essential to effectively realizing our
goals. Second, as long as financial institutions are

                                                                              SHINSEI BANK, LIMITED   Integrated Report 2019   17
Creating Value over the Long Term

  CEO Message

     Our Business Model Designed with a Focus on
     Priority Management Materiality Issues
     The Shinsei Bank Group's business model is an amalgam of two distinct parts: a self-contained portion that draws on
     accumulated strengths; and a co-creation portion that generates value by integrating competitive individual functions with
     external services. By providing individual functions and capabilities to others based on an abstract and general breakdown of
     elements up to competency levels, the potential exists to appeal to value co-creation model customers. Steps can then be
     taken to further fine tune the self-contained model by feeding back subsequent results. Rather than drawing on its business,
     product, and service levels, the strength of the Group's business model is therefore attributable to this feedback loop design.

     L Core Strategies of the Bank's                                   from fiscal 2016 to fiscal 2018, the Group reinforced propri-
        Medium-Term Strategies                                          etary strengths with respect to its self-contained model. As
     Under its medium-term strategies, which began from fis-            one prime example, we proactively allocated management
     cal 2019, the fiscal year ending March 31, 2020, the               resources to the Unsecured Loan and Structured Finance
     Group has identified two core strategies. In specific              businesses, which were positioned as growth areas.
     terms, we will "enhance and leverage our capabilities"                The Group unveiled the "Lake ALSA" brand as a part
     as the input capital to "grow through value co-creation."          of efforts to further develop its Unsecured Loan business
        The core strategy to grow through value co-creation is a        in April 2018. This initiative reflects the Group's goals of
     product of the Group's self-contained model, which draws           increasing its share of the consumer finance market while
     on accumulated strengths as a source, and the value                capturing customers who historically exhibit a high
     co-creation model, which entails integration with external         degree of digital literacy. At that time, measures
     services. Under its self-contained model, the Group is look-       designed to distinguish Lake ALSA from the previous
     ing to provide competitive products and services after             Bank Lake brand created confusion from a marketing
     internalizing its core elements and processes with the             perspective. As a result, efforts in this area began from a
     Group on an end-to-end basis. The key focus of this model          lower customer base than initially anticipated. On a posi-
     is to extract and provide only essential individual functions.     tive note, the Group undertook a variety of corrective
     The value co-creation model is designed to promote inte-           measures. In addition to ramping up efforts aimed at
     gration with external services through partnerships as well        navigating customers, steps were taken to review televi-
     as the building of and participation in ecosystems.                sion commercials, push forward new campaigns includ-
        Each of these models is interdependent with the other.          ing a 60-day no interest period, refine its credit strategy,
     Alternatively, the Group is unlikely to be selected as a           as a part of the steady implementation of necessary
     function provider by external partners, which is the basis         measures. Based on these endeavors, the number of
     for the value co-creation model, without the various               new customers is exhibiting a gradual recovery. As a pio-
     strengths provided under the self-contained model.                 neer case study under its value co-creation model, the
     Taking this into consideration, it is vital that the Group         Group announced details of its alliance with NTT
     continues to hone the individual functions that make up            Docomo, Inc., in October 2018. In conjunction with this
     the self-contained model. The model itself must be in a            announcement, and as the first partner bank of the
     state where it can be presented as a kind of showcase. Put         "Docomo Lending Platform," the Bank unveiled plans
     another way, it will be difficult to attract any interest in       for the launch of "Shinsei Bank Smart Money Lending"
     individual functions without the success of products and           for NTT Docomo line subscribers, a new lending service.
     services as a total package. To summarize, further refine-         Again, in October 2018, the Bank disclosed details of its
     ments through integration with external services under             plans to establish a fund for the purpose of supporting
     the value co-creation model can enhance the self-con-              international students in collaboration with Global Trust
     tained model in return. The implication here is that our           Networks Co., Ltd. With this initiative, the Bank has initi-
     competitive edge is generated through a feedback loop.             ated steps to engage in value co-creation activities by
                                                                        combining the strength of its proprietary functions with
     L Redefining Strengths Cultivated Over the Period                 external services where outside parties excel.
        Up to the Third Medium-Term Management Plan                        We have redefined unsecured personal loans, a tradi-
     Looking back over the period up to the Third Medium-               tional fixed-type business, focusing mainly on the Lake
     Term Management Plan, which covered the three years                brand, as "small-scale finance" as a part of our medi-

18      SHINSEI BANK, LIMITED   Integrated Report 2019
Overview of Medium-Term Strategies

                                                                                                                                            The Approach of the Shinsei Bank Group
        Capabilities                                    Business Model                                      Created Value
        Core Strategy                                     Core Strategy                                 Sustainable Growth
    Enhance / Leverage                                   Grow through                                     Address social and
      our Capabilities                                 Value Co-Creation                                 environmental issues

           People                                                                                           Fulfill our social
                                Input                                                       Output          responsibilities

        Organization                                                    Value                           Foundation for meeting
                                            Self-Contained
                                                                     Co-Creation                        our goals/responsibilities
                                                 Model
                                                                       Model
         Operations
                                                                                                             Profitability

                                                                                                                                            Creating Value over the Long Term
           Capital                                                                                          Financial Targets

um-term strategies. By breaking down the elements that              increased the balance of operating assets while at the
serve as a source of strength in an abstract and general            same time diversifying sources of power supply. As far as
manner, we will reinforce efforts to provide small amount           the Group's real estate finance activities are concerned,
and frequent financing as well as settlement services to            we have continued to adopt a cautious approach toward
individuals and small business operators. Within the                market conditions in Japan. This cautious approach takes
Group, energies will be channeled toward enhancing                  into account a variety of factors including overheating

                                                                                                                                            Sustainable Value
                                                                                                                                            Supporting the Creation of
strengths in credit assessment and collection by utilizing          concerns and Brexit-related turmoil in the U.K. Building
credit data and AI. At the same time, we will develop a             on its considerable structuring and risk management
platform that unifies financing, settlement, and other ser-         capabilities, however, the Shinsei Bank Group is securing
vices. In addition, we will promote user interface/user             a firm footing in the real estate finance market.
experience (UI/UX) improvements by incorporating appli-                Under its medium-term strategies, the Group has rede-
cation, online, and other services into an application pro-         fined such traditional commercial banking business activi-
gramming interface (API). Working to build and participate          ties as the provision of senior finance to nonrecourse
in ecosystems that are not confined to the finance industry,        projects. Focusing on such areas as the renewable energy,
we will proactively provide such functions as credit assess-        infrastructure, and real estate assets of institutional inves-
ments, guarantees, collections, settlements, marketing,             tors, we are offering one-stop services to address alterna-
and systems in line with the needs of alliance partners,            tive investment needs where there is considerable room for              Business and Financial Results
thereby optimizing the credit assessment of the middle              expansion in Japan. In specific terms, we are providing
risk segment including the elderly, foreigners, freelance,          mezzanine and equity financing in addition to project origi-
and small business operators while working to further               nation and advisory services as well as senior loans. The
expand the provision of services. Through these and other           Group is strengthening its institutional investor business
means, the Group will help address the small loan demand            where efforts have been directed toward broadening the
of unserved and underserved customers.                              scope of activities to encompass the management of the
   Guided by its Third Medium-Term Management Plan,                 aforementioned funds and financing. In addition to our his-
the Group is also steadily advancing its structured finance         torical collaboration with regional financial institutions in
activities. Drawing on its track record with sponsors, finan-       loan syndication and other areas, we are providing compre-
cial institutions, and operators in Japan and overseas, the         hensive service support to address the management needs
Group is focusing especially on the project finance field.          of a wide range of institutional investors. In this manner, we
Starting with our renewable energy financing endeavors              are promoting the circulation of funds into such social capi-
mainly in connection with megasolar, biomass, and wind              tal as renewable energy, infrastructure, and real estate.
power projects in Japan, we are stepping up our support                Turning to the Group's other core strategy of enhancing/
in offshore wind power, seawater desalination, and other            leveraging capabilities, a source of input capital, we will pro-
areas. As a result of these efforts, we have successfully           mote the optimal use of capital including diverse human

                                                                                    SHINSEI BANK, LIMITED   Integrated Report 2019     19
Creating Value over the Long Term

  CEO Message

     resources with abundant expertise, a unified organizational          and its Group companies under a virtual Group headquar-
     structure that is capable of realizing the full potential of         ters. Wherever possible, the administrative functions and
     these human resources, and a high productivity operating             personnel have been centralized into the Group's
     structure. With regard to the expertise and diversity of             Nihonbashi office. In addition to reviewing the operations
     human resources, we cannot overstate the importance of               of each company on a Group basis, steps have been taken
     securing and developing specialist personnel, who are well           to improve internal regulations and the Group's human
     versed in AI, analytics, and big data, and experienced in            resource evaluation systems. In an effort to ensure the
     alternative investments while possessing analytical skills. At       effective use of space, initiatives were also implemented to
     the same time, ensuring that women can excel at all levels,          reduce unnecessary documentation. Against the backdrop
     hiring young and elderly employees based on their capabili-          of this unprecedented virtual Group headquarters model,
     ties, cultivating talent with abilities outside the Bank's princi-   employees are moving steadily forward through trial and
     pal operations are all critical factors in ensuring the Group's      error. In conjunction with this consolidation of head office
     sustainable growth. For its part, the Group is committed to          functions, we established the Individual Business Unit and
     promoting flexible employment and diverse work styles in             Institutional Business Unit that cross entities covering the
     order to achieve these ends. While consistent with the               Group's companies as a part of our medium-term strate-
     modality of freelancers, one of the ecosystems that the              gies. After centralizing the business strategy and planning
     Group is attempting to build, we have made this as a com-            functions of each unit, we will put in place a structure and
     mitment after recognizing the importance of projects that            nurture a mindset that delivers optimal solutions on a
     are aligned to each individual's skills and unfettered work          Group-wide basis and is removed from individual entity
     style options that remove the constraints of whether or not          concerns. To achieve this objective, and as we announced
     an individual is a member of a company. We also believe              in March 2019, each of the institutional businesses, collec-
     that personalizing work styles is integral to our vision of soci-    tion, and IT functions that have been dispersed across the
     ety in 2030. In this regard, we hope to increase work style          Tokyo metropolitan area will be shifted to a central loca-
     options for Group employees going forward. With this in              tion. The Shinsei Bank and Showa Leasing Co., Ltd. will be
     mind, we will avoid building separate silos that create barri-       brought into the Nihonbashi office. The functions under-
     ers while shying away from an overemphasis on uniformity. If         taken by Alpha Servicer Co., Ltd. will be consolidated into
     I could use a metaphor, we are not looking to mix a variety          the Akihabara office where APLUS FINANCIAL Co., Ltd.
     of paints only to come up with the color gray. Our view              and Shinsei Financial Co., Ltd. are located. The IT function
     toward the coordination of human resources into an organi-           of Group companies will be brought under the one roof at
     zation mirrors the creation of a piece of impressionist art. If      the Shinkawa office. As far as the Group's retail banking
     we look closely, each of the independent colors overlap.             operations are concerned, steps were taken to roll out a
     Taking a step back, the colors blend and mesh in a more              portion of the area management system of branches in
     vibrant manner to create a complete and overall picture. In          earnest under the Third Medium-Term Management Plan
     order to achieve this goal, it is imperative that we adopt a         and to put in place a structure that can dynamically deploy
     tolerant approach and remain willing to accept ideas and             human resources in an optimal manner within each area in
     qualities that differ from our own. It is equally important to       line with each customer base and peak period.
     keep a mindset that enjoys new challenges and change.
     This presupposes a culture that is the direct opposite of the        L Issues to be Addressed
     traditional image of a bank and its precedents, far removed          While steadfastly achieving several objectives that need-
     from the "cookie-cutter" concept where each piece is iden-           ed to be addressed, we recognize that some major issues
     tical to the other. Taking these factors into consideration, it      remain pending. These issues include how to properly uti-
     is vital that employees are directly involved in determining         lize and return accumulated capital, how to improve the
     the Group's significance. For this to happen, we must put in         Bank's capital efficiency (ROE), and how to ensure that our
     place underlying evaluation and compensation systems that            business model is adequately assessed by capital mar-
     generate a genuine sense of accomplishment and contribu-             kets. At first glance, capital market expectations toward
     tion. To summarize, enhancing and leveraging capabilities            increasing ROE and the Bank's share price seem contra-
     will increasingly become a worthwhile challenge and mis-             dictory to the need to accumulate repayment capital as a
     sion for management in the future.                                   public fund injected bank. However, when taking into con-
        Guided by the Third Medium-Term Management Plan,                  sideration the conversion of public funds into common
     we consolidated the head office functions of the Group               stock, to repay the injection of public funds, it is important

20      SHINSEI BANK, LIMITED   Integrated Report 2019
to accumulate the necessary capital and ensure that capi-      Based on the aforementioned, we will work to increase
tal markets evaluate our business model which is               ROE and the Bank's share price, secure a high evaluation

                                                                                                                                     The Approach of the Shinsei Bank Group
designed to increase ROE and the Bank's share price            of our business model, and raise our rating in the eyes of
while generating future cash flows. Accordingly, capital       capital markets by effectively utilizing capital that incorpo-
market expectations and the repayment of public funds          rates an inorganic growth strategy while at the same time
follow the same vector from a long-term perspective.           accumulating capital and improving the total payout ratio.

Message to Our Stakeholders
Against the backdrop of a changing finance business              Firmly facing this challenge, the Group wants to
environment, and despite talk of a decline in the pres-        ensure it is an entity that is capable of meeting the
tige of existing financial institutions, the importance of     expectations of stakeholders. Each and every member of

                                                                                                                                     Creating Value over the Long Term
financial functions is expected to remain unchanged in         the Group is committed to redoubling efforts while pur-
the future given that the real economy and finance sec-        suing the co-creation of value in concert with the many
tor are inextricably linked. As the definitions and bound-     partners who help build the Group's value chain. As we
aries of financial functions fluctuate, however, I believe     work toward achieving our goals, we seek your contin-
there is a need for us to take the initiative in reassessing   ued support and understanding.
our role and responsibilities and to once again redesign
the way in which we provide added value based on an
awareness toward our position with these significant           July 2019
trends. This is the essence of our "redesigning finance"
medium-term strategies. The key to our sustainable
growth as a company lies in how quickly we can under-

                                                                                                                                     Sustainable Value
                                                                                                                                     Supporting the Creation of
go a self-reformation and the degree to which we
can positively impact society while utilizing external         Hideyuki Kudo
­partnerships.                                                 President and Chief Executive Officer

                                                                                                                                     Business and Financial Results

                                                                               SHINSEI BANK, LIMITED   Integrated Report 2019   21