Guide for Undergraduate Applicants 2021 - UNIVERSITY OF THE WITWATERSRAND, JOHANNESBURG
Page content transcription
If your browser does not render page correctly, please read the page content below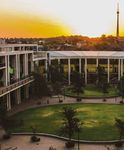 Published by the Wits Marketing Department in 2020.
     Disclaimer: This publication contains information about regulations, policies, tuition fees, curricula and programmes of the
University applicable at the time of printing. Amendments to, or updating of the information in this publication may be effected from
   time to time without prior notification. The accuracy, correctness, or validity of the information contained in this publication is
 therefore not guaranteed by the University at any given time and is always subject to verification. The user is kindly requested to,
at all times, verify the correctness of the published information with the University. Failure to do so will not give rise to any claim or
                                  action of any nature against the University by any party whatsoever.

Of those employed,
             97% of our students
             obtained employment
             within six months of
             graduating1.
               1
                   Wits Graduate Exit Survey

        Welcome to Wits
It is my pleasure to welcome you to the University of the   Your Wits experience will go beyond the lecture halls as
Witwatersrand.                                              we host a variety of events throughout the year. We also
                                                            offer our students a wide range of cultural and sporting
As one of the world's leading research institutions, Wits
                                                            activities through our many student clubs and societies.
will equip you with a contextually-grounded, world-class
                                                            So whether it is in the classroom, at the Wits Art Museum
education. Witsies are known throughout the world as
                                                            or on the sports field, you will find an opportunity to grow
critical thinkers, problem-solvers, pioneers of science,
                                                            and learn at Wits.
and agents of change.
                                                            Thank you for choosing Wits as the next step in your
Situated in the heart of South Africa's economic hub
                                                            academic and professional development. I hope that you
and the gateway to Africa, Wits provides a cosmopoli-
                                                            will enjoy being a part of our vibrant community and I
tan environment for our students. At Wits, you will find
                                                            wish you the best on your academic journey with us.
experts in fields as diverse as palaeontology, clinical
medicine, engineering, inequality studies and the digital   Professor Adam Habib
arts.                                                       Vice-Chancellor and Principal

                                                                                                                  Welcome   1
CONTENTS
        Lifelong learning – Defining you – Defining your future

                                  ABOUT WITS                                                        FEES

               Wits in the Academic Rankings........... 3                  Tuition Fees......................................... 40

               Wits' Achievements............................. 4           Paying your Fees................................. 41

               Wits' Highlights................................... 5       Fees & Funding................................... 42

               Facilities & Resources......................... 6           Scholarships........................................ 44

                                STUDENT LIFE                                        SELECT PROGRAMMES
                                                                                      FROM 5 FACULTIES
               In and Around Wits.............................. 8
                                                                           Commerce, Law and Management..... 48
               Student Support.................................. 9
                                                                           Engineering & the Built Environment... 66
               Disability Rights Unit........................... 13
                                                                           Health Sciences.................................. 85
               Campus Housing & Residence Life..... 14
                                                                           Humanities.......................................... 102
               Wits Sport............................................ 16
                                                                           Science................................................ 126

                  ADMISSIONS & APPLICATIONS                                           PART-TIME DEGREES

               National Senior Certificate.................. 21

               National Benchmark Test.................... 22

               National Certificate (Vocational).......... 23              Wits Plus Centre for
                                                                           Part-Time Studies..................................150
               Admissions by Faculty

               - Commerce, Law & Management...... 24

               - Engineering & the Built Environment 26

               - Health Sciences................................ 28                          REFERENCES

               - Humanities........................................ 30

               - Science............................................. 32

               International Qualifications.................. 34           List of Acronyms......................................149

               Closing Dates for Applications............ 35               Contact Information................................152

               How to Apply Online........................... 36

               Changing Courses............................... 38

2   Contents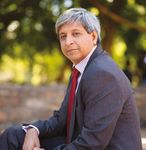 About wits
                   Wits in the
               Academic Rankings
Placed in the TOP 2 universities in Africa and
  amongst the world's TOP 250 universities
          in major global rankings.
          #197                     #201-300                               #254
         globally                     globally                          TOP 1.3%
    2019 US News:                  2019 Academic                           globally
      Best Global                      Ranking of                    2019/2020 Centre for
 Universities Rankings           World Universities                    World University
                                          (ARWU)                      Rankings (CWUR)
                             (commonly known as the                     20 000 universities
                                  Shanghai Ranking)                         compared

         TOP 2                 ...................................

                                                                              #11
                               ARWU assesses more
        in Africa              than 1 800 universities
    2019 US News:
                                     and the results
                                for the top 1 000 are
                                                                           globally
      Best Global
                                         published                      THE BRICS &
 Universities Rankings
                                                                     emerging economies
 RA NKE D

 BEST

IN            Wits Faculty of                                #9 in the world for
   A   FRICA
            Humanities has been                            affordability in 2019's
          ranked the Best in Africa                        Best Student Cities*
            2020 Times Higher Education
              World University Rankings                 2020 QS World University Rankings
                 evaluated teaching,
          research and other key indicators,                 *over 1 000 universities ranked
              and Wits came out tops.

           www.wits.ac.za/about-wits/facts-and-figures/academic-rankings/

                                                                                               About Wit (AcademicRankings)   3
Wits' Achievements
                     Wits is a leading African research intensive, public university
                      actively engaging in high quality research in broad fields.

         PARTNERS                                                                          RESEARCH
    ...........................................................
                                                                  Research output at Wits University has increased by 50% over the last
                                                                    five years and 96% of our research is published in internationally
                                                                                          competitive journals.
       Wits collaborates with
        the following Times
      Higher Education ranked
                                                                       52                400+
                                                                     Research             *NRF-rated
      universities, which yields                                      Entities            researchers
        significant citations:                                                          *National Research
                                                                                           Foundation                     Wits is ranked
                                                                                                                         in the TOP 100
                                                                        *6                    29
     • University of Cape Town
                                                                                                                           globally in
          • University of Oxford                                    DST/NRF                A-RATED
                                                                    Centres of            researchers              • Clinical Medicine
            • University College                                    Excellence          Recognised by peers
                  London                                            *Highest of all
                                                                                         as leaders in their
                                                                                           fields globally
                                                                                                                  • Public Health, and
                                                                   universities in SA
            • Harvard University                                                                                 • Mining Engineering
                  • University of                                    30 SARChI                                 ...........................................................

                   Washington
                                                                      CHAIRS*                                  https://www.wits.ac.za/sebs/
                                                                                                               research-/nrf-rating/
                                                                  *The South African Research Chairs
                                                                               Initiative

                    Congratulations to the five Wits University researchers who are ranked
                    amongst the most influential in the world (fewer than 0.1% of researchers
             in the world have earned this distinction) - the most from any South African University.
              These researchers include Professors Raal; Morris; Churchill; Newell and Lee Berger.

                                                          Twitter.com/shirona37/status/1197531366331686923

4      About Wits (Achievements)
Wits' Highlights

   Witsies are known throughout the world as critical thinkers,
  problem-solvers, pioneers of science, and agents of change.

                                                                In 2019 the Actuarial
                                                               Society of South Africa
                         Wits hosted the                      welcomed 52 new Fellow
                            first ever                            Actuaries into the
                        Quantum                                 profession, of whom
                       Computing
                     Summer School
                                                                       17 (one third)
                         in South Africa,                        were Wits graduates,
                            in colloboration with                    the most from
                       @IBMResearch, JCSE, WIDS and
                          ARUA in December 2019                 any one university, also
                                                              the most demographically
                                                                diverse in South Africa.

                RECOGNITION & AWARDS
                                                    Wits researcher wins international award for
'Young Property Person of the Year' - 2019
                                                    infection control innovation
                                                                  Wits academic Michael Lucas won the
           Wits real estate doctoral student
                                                                  prestigious Prix Hubert Tuor Innovation
           Neltah Mosimanegape from the School of
                                                                  Award for his Antimicrobial Coating
           Construction Economics and Management
                                                                  Technology at the International Conference
           won the award for the 'Young Property
                                                                  on Prevention and Infection Control in
           Person of the Year' 2019.
                                                                  Switzerland, September 2019.

                                                                       www.wits.ac.za/news/research-2019/

                                                                                         About Wits (Highlights)   5
&
                                                                             2
                                                                        Art Galleries
      Facilities                                                    including the Wits Art Museum

     Resources
                                                                         9 000
                                                                   African artworks
                                                                   the largest collection of African art

                                                                  More than R2 billion
                                                                   has been invested
                                                                    in new buildings,
                                                                     renovations and
                                                                   infrastructure over
                                                                     the past decade
                                                                      and is ongoing.

                         11
                      Libraries

      more than               3 400             400
      1,5 million            library         computer
        books                 seats           stations

                                                              Libraries of the future will be
    The Wits Digital Library and Archives contain troves
                                                            community-focused spaces that
     of historical treasures including records from the
    Rivonia Trial, some in Nelson Mandela's own hand.      house a multitude of different media
                                                                  and multi-use areas.

6    About Wits (Facilities and Resources)
State-of-the-art
 infrastructure and technology

                     Learning via electronic and
  Blending
                 online media as well as traditional
  Learning
                       face to face teaching.

                 Students are trained and assessed
                on how to react to conditions as they
                would under real life circumstances.
 Simulation
                 Clinical skills, attitudes, knowledge
    Labs
               and reasoning are evaluated, preparing
                 students for transition into the real
                         clinical environment.

                A student-centred adaptive learning
              environment on Wits Education Campus
  eZones        that uses advanced eLearning tools
                 to deliver education that prepares
                   students for the 21st Century.

         Combined with
       world-class teaching
     We boast high academic standards
through expert lecturers across five faculties.

        2 000                    65%
                             PhDs amongst
     Academic Staff
                             Academic Staff

                                                         About Wits (Facilities and Resources)   7
Student
         life
             In & Around Wits

         Right at the epicentre of comedy,
            theatre, art, music, nightlife,
      food, sports, nature, hiking, history and                           Every single student's everyday needs can
          heritage, Wits is an urban-based                               be met, thanks to the various eateries at the
         university, in the heart of Joburg's                            Matrix (Braamfontein Campus East), access
                  commercial hub.                                           to lockers, banks, bookstores, various
                                                                                   computer labs and Wi-Fi.

    Entertainment                                                       Outdoors
    Food at the WAM Cafe (Wits Art Museum),                             Nature, walking, hiking and cycling at the Melville Koppies,
    Maboneng Precinct and 44 Stanley                                    the Braamfontein Spruit and Delta Park

    Shopping at 27 Boxes, the Neighbourgoods Market, the                Picnicking at Zoo Lake, canoeing at Emmerentia Dam,
    Newtown Junction Mall and the Rosebank Rooftop Market               visiting the Jo'burg Zoo and the Botanical Gardens

    Live music at Kitcheners and The Bassline                           Entertainment and Fun Park at Gold Reef City

    Movies at The Bioscope, the Zone and Cinema Nouveau
                                                                        Attractions
    Theatre at the Wits Theatre, Lyric Theatre, PopArt Theatre, Sowe-
                                                                        History, heritage and science at the Origins Centre (Wits), the
    to Theatre, Jo'burg Theatre and the Market Theatre
                                                                        Planetarium (Wits); the Sci-Bono Discovery Centre, the Cradle of
                                                                        Humankind, the Adler Museum (Wits), the War Museum, the
    Art at the Wits Art Museum, the Jo'burg Art Gallery, Everard Read   National Cultural History Museum, Constitution Hill, Sophiatown
    Gallery and the Stevenson Gallery                                   and the Apartheid Museum

     Getting around                                                         History,
                                                                           Heritage,               14                      6
     with the Rea Vaya, Metrobus, Gautrain, e Tuk-Tuk Melville
     and Uber. Wits Buses will taxi you between residences and            Science and            Museums                Theatres
     campus.                                                               Art at Wits
                                                                           www.wits.ac.za/campus-life/jozi---our-city/getting-around/

8      Student Life (In & Around Wits)
Student Support

There's more to university life than just
    study. Take advantage of the
  many student resources on offer.

      The Division of Student Affairs offers student support; student development and co-curricular
     opportunities as an integral part of your journey to academic success, leadership skills, engaged
         citizenship, and a rich Wits experience. These services and opportunities are offered via:

         Counselling                                                                        Wits Citizenship
                               Student                                                                              Development and
         and Careers                                         Clubs and                      and Community
                            Representative                                                                           Leadership Unit
       Development Unit                                      Societies                         Outreach
                             Council (SRC)                                                                                (DLU)
           (CCDU)                                              pg.11                            (WCCO)
                                pg.11                                                                                     pg.12
            pg.10                                                                                pg.11

        The First-year      Campus Health                    Disability                 Campus Housing
       Experience (FYE)   and Wellness Centre               Rights Unit                and Residence Life               Wits Sport
         Programme             (CHWC)                          (DRU)                            (CHRL)                    pg.16
            pg.12               pg.12                          pg.13                             pg.14

                                             Refer to to pages 10-19 for more information

                                                                                                               Student Life (Student Support)   9
Counselling and Careers Development

     You're at Wits to get an education – no         2. If you're a Grade 11 or 12 learner, a     • Individual and group counselling
     question about that. But which career               current university student or an adult
                                                                                                   • Career counselling and development
     path should you pursue? And how can                 considering a mid-career change,
     you acquire a realistic appreciation of             you're eligible for the Psychometric      • Psycho-educative workshops and
     the world of work?                                  Career Assessment Programme (at              programmes
                                                         a fee). Contact the Unit for more         • HIV education, advocacy and support
     The Counselling and Careers
                                                         information.
     Development Unit (CCDU) can help.                                                             • Volunteer peer advocacy on social
                                                     We also want you to be the best                  justice, mental health, and HIV
     1. If you're in Grade 11 or 12, make
                                                     possible version of yourself once             • Peer mentorship training
         an appointment for a career
                                                     you're here, so our CCDU helps
         counselling session with a Career                                                         • Graduate recruitment
                                                     students to access professional
         Practitioner. This will help you to
                                                     supportive services.                          • The 'Journey to Employability'
         identify suitable career paths and
         make an informed decision.                  Provided in a welcoming, empowering           • Life coaching
         Contact the Unit for an                     and safe space, these include:                • Professional internships.
         appointment.

                               Visit us: CCDU Building, Wits Braamfontein Campus West. Closest entrance: Gate 9,
                                                        Enoch Sontonga Ave, Braamfontein
                                               Tel: 011 717 9140 /32 | Email: info.ccdu@wits.ac.za)
                                                              www.wits.ac.za/ccdu/

                                                                            For Career Guidance
                                                                                  answer the
                                                                           career questionnaire, on:
                                                                             www.gostudy.net/wits

10     Student Life (Counselling and Careers Development)
Student Representative Council                                                         Clubs and Societies

There's an active Student Representative Council (SRC), which
                                                                            "Find your happy place.                      There are a variety of
exists to voice your concerns, hear your suggestions and                                                                 clubs and societies at
represent your interests (academic, financial, residential,                     Sign up. Join in.                        Wits, enabling you to
sporting, etc.).                                                                   Connect."                             find your happy place
                                                                                                                         whether your interests
                                                                          lie in academics, business, culture, politics, religion, society or
                                                                          social responsibility.
               Visit us: 2nd Floor, The Matrix,
             Wits Braamfontein Campus East                                To find out how to register for clubs and societies, visit us during
                      Tel: 011 717 9206                                   Orientation Week at the Information Village on the Library Lawns,
        www.wits.ac.za/students/clubs-and-societies/                      Braamfontein Campus East.

                                                                          Registrations may be debited to a student's fee account only.

          Citizenship and Community Outreach

                                               Outreach (WCCO) enables you to donate
     "Do your little bit of
                                               time, skills or talents as a volunteer, as
    good where you are;                        part of a rich co-curricular experience.
it's those little bits of good                 The work of WCCO can shape how you:
      put together that
                                               • Learn to interact with your community
   overwhelm the world."
                                               • Define public problems
- Archbishop Desmond Tutu
                                               • Develop your social skills and value
Witsies are good people. But, more than           systems
that, Witsies are engaged and conscious
                                               • Apply your knowledge
citizens who are connected to the needs
of their communities - across campuses,        • Become a responsible citizen
the country, and the world.
                                               There's a wide range of community
Wits Citizenship and Community                 engagement projects, led by students.

                            Visit us: WCCO, Hostel Road
                      (between the Cricket and Rugby Fields),
                          Wits Braamfontein Campus East
                         Tel: 011 717 9217 or 011 717 9255
        www.wits.ac.za/students/wits-citizenship-and-community-outreach/                                     Wits Food Garden

                                                      Student Life (Clubs and Societies and Citizenship and Community Outreach)                   11
Development and Leadership

     The word university comes from the        constructive debate, critical enquiry,     their potential for personal growth and
     Latin for 'seeking truth together', and   civic engagement and challenging the       intense self-discovery.
     is a shorter version of universitas       status quo – for the benefit of students
     magistrorum et scholarium or a            and society.
     'community of masters and scholars'.
                                               DLU learning platforms and                      Visit us: Development and
     In this spirit, the Development and       co-curricular activities include:                 Leadership Unit (DLU),
     Leadership Unit (DLU) exists to                                                              1st Floor, The Matrix,
                                               • Student leadership camps, round-
     develop high-impact world leaders for                                                    Braamfontein Campus East
                                                  tables, training and development
     a better society.                                                                              Tel: 011 717 9234
                                               • 'Journeys of Discovery'                       www.wits.ac.za/students/
     The DLU believes that a vibrant
                                               • Outdoor experiential learning             development-and-leadership-unit/
     student life experience requires an
     environment that allows the space for     These help students to maximise

                           The First-year Experience

         "A student-centred                    students to transition from high school    3. Student development (personal
                                               to university.                                 leadership and self-awareness)
             programme,
                                               It aims to offer student support while     4. 'Learn for Life' (time management,
          designed to make                     providing programmes that contribute            learning styles, goal setting, etc.)
          the journey from                     to the student experience, promote         5. Academic seminars (on
         high school to Wits                   a sense of belonging, and unlock the           plagiarism, critical thinking, etc.)
                                               potential for success and retention.
            a smooth and                                                                  6. Civic engagement and advocacy
            exciting one."                     The FYE Programme has six main                 (on outreach, gender equality, etc.)
                                               focus areas:
                                                                                                www.wits.ac.za/students/
                                               1. Orientation                                    first-year-experience/
     The First-year Experience (FYE)
     Programme is a student-centred pro-       2. Information, Communication and
     gramme aimed at helping First-year            Technology (ICT) skills

                                 Health and Wellness

     "Without optimal health                    ailments (a minimal fee is charged)

           and well-being,                     • Mental healthcare
                                                                                           Visit us: The main CHWC service is
      it would be impossible                   • Reproductive health services,
                                                                                            located on Lower Ground, Matrix,
                                                  including contraception
        for our students and                   • Vaccination programmes; e.g. flu,
                                                                                               Braamfontein Campus East.

        staff to be their best                    Hep B, etc.                               Hours of operation are Monday to

     academic, co-curricular,                  • HIV counselling and testing
                                                                                              Friday from 08h00 to 16h30
                                                                                              (we're closed on weekends
      extra-curricular, social                 • The management of sexually
                                                                                                  and public holidays).
                                                  transmitted diseases
         and moral selves"                                                                   A satellite health care service is
                                               • Emergency medical care
                                                                                             available on the Wits Education
     The Campus Health and Wellness            • Wellness programmes and
                                                                                               Campus in Parktown, in the
     Centre (CHWC) is the primary health-         awareness campaigns
                                                                                            Highfield House close to the main
     care facility on campus, committed to
                                               • Applications for deferments if you                    dining room.
     promoting health, wellness and safety.
                                                  are ill during exams                      www.wits.ac.za/campushealth/
     Services include:
                                               • Assessments for extra time during
     • Medical consultation on minor             examinations

12   Student Life (Development and Leadership, First-year Experience and Health and Wellness)
(Dis)Ability
                                         At Wits, we want to offer a learning
                                         environment that is rewarding and
                                         enriching for students with disabilities,
It's not enough just to enrol students   who receive the academic support
        with disabilities at Wits.       and reasonable accommodations they
     Our commitment is to provide        need to participate fully in all aspects
                                         of university life.
         support and inclusion.
                                         The Disability Rights Unit (DRU) works
                                         to overcome the educational barriers
                                         and accessibility requirements facing
                                         students with visual, hearing, physical,
                                         learning and psychological disabilities,
                                         as well as chronic illnesses.

                                         Services include:

                                         • campus orientation

                                         • IT and mobility training

                                         • state-of-the-art assistive technology

                                         • support for Deaf students through
                                            South African Sign Language
                                            interpreting or real-time captioning
                                            services

                                         • assistance with extra-time applica-
                                            tions for tests and exams, and

                                         • academic materials in accessible
                                            formats (e.g. electronic, braille).

                                         At the same time, the DRU focuses on
                                         the design of innovative learning and
                                         working environments, as well as the
                                         promotion of disability awareness and
                                         the abilities of people with disabilities.

                                         How to contact the DRU: 1st Floor,
                                         Solomon Mahlangu House, East Wing,
                                         Braamfontein Campus East
                                         1st Floor, Admin Block, Parktown
                                         Education Campus
                                         Tel: 011 717 9152/51
                                         www.wits.ac.za/disability-rights-unit/

                                                         The Disability Rights Unit   13
Campus Housing and Residence Life

                            Modern, secure, professionally managed,
                                     and well maintained.

                                                                  Some of our
                                                                   residences
                                                               Braamfontein Campus East
                                                             International House, Jubilee Hall*,
                                                                Men's Halls*, Sunnyside Hall*
                                                               Braamfontein Campus West
                                                             Barnato Hall, David Webster Hall,

         One in five Witsies live in one                     West Campus Village, Yale Village
                                                                      Braamfontein

            of our 17 residences!                           Braamfontein Centre, Noswal Hall,
                                                                     Rennie House
                                                              Parktown Education Campus
                                                               Girton Hall*, Medhurst Hall*,
                                                                       Reith Hall*
                                                                         Parktown
                                                               Ernest Oppenheimer Hall*,
                                                             Knockando Halls*, Wits Junction
                                                                *Junior catered residences

                                                               www.wits.ac.za/accommodation/

14   Student Life (Campus Housing and Residence Life)
Application
Services on offer
                                          information

Our residences – under the Division       Before applying for accommoda-
of Campus Housing and Residence           tion in a Wits residence, you must
Life (CHRL) – offer all the day-to-day    first submit your application for
services you need to feel at home         academic study.
while studying at Wits, including
                                          • 30 September 2020 is the
accommodation, housekeeping,
                                            closing date for 2020 applications.
meals, recreation, and access to
support, development, and extra-          • Apply through the self-
curricular activities.                       service portal, by clicking on the
                                             residence self-service tile:
There are single-gender catered
                                             https://self-service.wits.ac.za
residences for junior undergraduates
and mixed-gender catered and              • An application fee of R125
self-catered residences for seniors.         (double room) or R625 (single room)
There are six dining halls catering for      is payable for new residence
res students and oppidani (day               students, and proof of payment of
students) who can register for meals.        the application fee should be
                                             uploaded after clicking on the
                                                                                              Res Life is often one
Services include:
                                             student-centre tile. Alternatively,             of the most rewarding
• 24-hour security and access control       email proof of payment to:                      experiences of a Wits
• Academic support for First-year
                                             accommodation@wits.ac.za                     student's university journey.
   undergraduates                         Note: The availability of single rooms
• Cultural activities                     cannot be guaranteed.

• DSTV rooms and indoor games            • Successful applicants must also pay
                                             a non-refundable deposit of R990
• Free laundry facilities
                                             to confirm acceptance of a place in
• Inter-res/inter-campus transport          residence.
• Live-in wardens                         NB: All applicants who receive a
• Professional catering                   residence offer must pay the deposit,                 Safety and
                                          whether or not they have bursaries or
• Regular cleaning services
                                          scholarships.                                          security
• Sporting programmes
                                          • Acceptance of offers must be done
• Social events                                                                           Your safety and security is our top
                                             via the student self-service portal.
• Residence computer centres and                                                           priority. Our on-site Protection
   Wifi access                                    Payment Information:                      Service staff carry out 24-hour
                                                                                          vehicle and foot patrols, and offer
Some residences even have swimming                   Standard Bank,
                                                     Application Fees                   24-hour on-campus escort service for
pools, sports facilities, gyms, and
                                                                                           all students and staff, especially
more.                                               Account Number:
                                                      200 346 385                            those working late. There are
                                                                                        emergency panic buttons throughout
                                                  Branch Code: 004805
                                                                                        the campus, as well as an integrated
First-year undergraduates are usually           Use your Person Number                        surveillance system and an
placed in shared rooms. A limited                  as the reference.                     automated crime reporting system.
number of single rooms is available,         The residence application fee                     There is an additional 24/7
and these are allocated to applicants             is non-refundable.                        security service that exists to
who have paid the single room appli-             Pay via EFT, credit card                    respond to security incidents
cation fee, depending on availability.               or at the bank.                       off campus in Braamfontein and
                                                                                          Parktown, with the support of law
                                                                                                  enforcement bodies.

                                                                           Student Life (Campus Housing and Residence Life)     15
Wits Sport                                                28+ sport codes
                Game On!
     At Wits, we see health, fitness and being physically active
     as a way of life. Wits Sport offers services and programmes
     designed to encourage the entire Wits Community to see
     health, fitness and being physically active as a way of life.
     We offer 28 sport codes ranging from hard-court sports to
     field sports, the martial arts and aquatics. We provide
     students the opportunity to participate in any of our sports
     and to compete at the level that they choose, while contrib-
     uting to enhancing the university's sporting prowess and                     Wits is SA's only official
     vibrant culture.                                                             "Elite Athlete Friendly"
            We also offer bursaries to top student                                     university, with
              athletes who meet the necessary                                       28 + sports codes
            academic and sporting requirements.
                                                                            Outdoor sport                    Indoor sport
              Wits Sport Bursary Applications                                   Aquatics                        Aerobics

              01 April 2020 – 31 August 2020                                     Cricket                       Basketball
                                                                                Football                         Boxing

            Elite Training,
                                                                                 Futsal                          Chess
                                                                                Hockey                          Fencing

         Testing & Coaching
                                                                          Mountain/Bouldering                 Gymnastics
                                                                                 Netball                      Karate (JKA)
                                                                              Orienteering                      Tai Chi &
     How does Wits compare in terms of elite training, sports                                             Yuishinkai Kobujutsu
                                                                                Rowing
     testing and sports coaching? All our high performance
                                                                                 Rugby                          Squash
     codes have dedicated specialists that provide sport specific
                                                                               Rugby 7's                      Table Tennis
     strength and conditioning programmes – high performance
     athletes also have access to the Wits Initiative for Sport               Snow Skiing                     Tang Soo Do
     and Health exercise medicine programmes, sourced from                       Tennis                        Volleyball
     high calibre, internationally-recognised training programmes,          Ultimate Frisbee                  War Games
     to facilitate peak performance and rehabilitation.                    Underwater Sport
                                                                                Yachting
                                            www.wits.ac.za/sport/

       World-class sport facilities
                                                                     Expect world class sport facilities including football, rugby,
                                                                     cricket fields; hard court areas for tennis, basketball and
                                                                     netball; two 50m swimming pools an artificial hockey turf;
                                                                     extensive indoor sport facilities; Futsal courts and an excep-
                                                                     tional Wits Fitness and Wellness Centre which offers state of
                                                                     the art equipment, top trainers and cutting edge facilities.

                                                                     Wits Multi-Purpose Sports Hall – a world-class
                                                                     sport facility has hosted the following events:
                                                                     • 2018 and 2019 Varsity Sports Basketball Tournament

                                                                     • 2019 Spar National Netball Championships Finals

                                                                     • 2019 Four Nations Futsal Tournament

                                                                     • 2018 SA School Sports National Netball Championships

16   Student Life (Wits Sport)
All-Round Champions
– 2019 CHAMPIONS –
                                                       of Wits Sport

                                                                Winner of the 2019 Wits Sport Award
                                                                Combination Sport & Academic Award
                                                                     "Wits Sport helps student athlete balance sport goals with academic
                                                                 obligations, thanks to a qualified counselling psychologist who manages the
                                                                                       Academic Support Programme."
                                                                         Romario Ferrao from the Wits Basketball Club 1st team achieved
                                                                an average of 91% in 2018, in 2019 he achieved a mid-year aggregate of 94%.

                Shakeerah Jacobs – Winner of the
                Wits Sport Awards of the Year 2019

                List your top five sport achievements:
                • Player of the Year – JVW School League (2017)

                • Player's Player of the Year – Wits Football Awards (2018)

                • Represented South Africa in the African Union Sports Council Region
                   – five games held in Botswana (2018)

                • u/20 call up for the 2019 Council of Southern Africa Football Associations
                   (COSAFA) Women's Championship

                • u/20 call up for the 2019 All Africa Games held in Morocco

                Why did you choose Wits?                       Sport High School (2yrs) Parktown          tasks way ahead of the deadlines/
                                                               Girls High (2yrs)                          due dates.
                Wits holds a high academic
                standard and I wanted to challenge             What are you studying                      What are your future goals?
                myself in balancing my football                currently?
                with my academic commitments,                                                             In terms of academics I would like
                                                               BA General                                 to explore Digital Arts and possibly
                I would also like to explore Digital
                Arts as a career.                                                                         become a Game Designer or
                                                               How do you balance sport
                                                                                                          Animator.
                What is the name of the high                   with your academics?
                                                                                                          In terms of football, I would like
                school you went to?                            I try to manage my time effectively        to play abroad in the champions
                                                               and I plan ahead and complete              league one day.
                St Barnabas College (1 yr) Tuks

                                                                                                                      Student Life (Wits Sport)   17
– 2019 CHAMPIONS –

                      Keagan Glade                         Kwanele Ngema                             Michael Horan

                High School: King Edward Vll            High School: Greytown High              High School: Martitzburg College
                School                                  School
                                                                                                Degree: BEng Aeronautical
                Degree: BCom Accounting student         Degree: BEd Honours student             Engineering student

                Sport: Rugby                            Sport: Rugby                            Sport: Hockey

                Achievements:                           Achievements:                           Achievements:

                • Getting into Wits (2017)              • Lions u/21 (2017)                     • Selected for SA u/21 (2018 and
                                                                                                   2019)
                • Receiving Academic Colours           • BEd Graduate (2018)
                   (2017)                                                                       • Maths and AP Maths award in
                                                        • Pirates Grand Challenge
                                                                                                   high school
                • Buying my first apartment at 19         Champion (2019)
                   (2018)                                                                       • Winning USSA Hockey (2019)
                                                        Why did you choose Wits?
                • Playing for the professional Lions   The diversity and academic              • Selected for the Southern
                   team (2018 - 2019)                   opportunities                              Gauteng U/21 Hockey Team (2018
                                                                                                   and 2019)
                • Playing for the Junior Boks (2019)    How do you balance studying
                                                        at Wits and playing your sport?         Why did you choose Wits? I chose
                Why did you choose Wits?
                                                        Having priorities, detailed planning,   Wits because I wanted to do
                I chose Wits because it is one
                                                        writing down all your required          engineering and Wits is one of
                of the best universities in South
                                                        deadlines, dates and fixtures on a      the best in the country. The other
                Africa, I also wanted to be the first
                                                        visible calendar.                       reason is the hospitality that was
                person in my family to receive a
                                                                                                shown by the coaches and players.
                degree at Wits.                         What are your future goals?
                                                        To shape SA education and to be         How do you balance studying at
                How do you balance studying
                                                        a professional rugby player.            Wits and playing your sport?
                at Wits and playing your sport?
                                                                                                Time management, planning and
                Time management, planning and
                                                                                                discipline is my recipe to balance
                discipline is my recipe to balance
                                                                                                both my academics and sport.
                both my academics and sport.
                                                                                                What are your future goals?
                What are your future goals?
                                                                                                My goals are to keep working hard
                I want to become a Springbok and
                                                                                                both in hockey and my degree. My
                a qualified Chartered Accountant.
                                                                                                goal is to get through my degree
                                                                                                within record time (four years) and
                                                                                                after I have completed my degree,
                                                                                                work on making the SA men's
                                                                                                hockey team.

        18     Student Life (Wits Sport)
Robyn Johnson –
– 2019 CHAMPIONS –
                                                                        Winner of the 2019
                                                                         Wits Sport Award
                                                                      Sportswoman of the Year

                  Anushka Monema
               High School: Athlone Girls' High

               Degree: BSc Computer Science
               student

               Sport: Tang Soo Do

               Achievements:

               • Wits Tang Soo Do Junior Student
                  of the Year

               • Represented SA at the Tang Soo Do
                  World Championships (2018)

               • Received Full Blue Colours at the
                  Wits Sport Awards (2019)

               • Finalist for the Gauteng Sports-
                  woman of the year (2019)

               • Wits Tang Soo Do Chairperson (2018    High School: Fourways High School
                  and 2019)
                                                        Degree: BEd Degree (obtained)
               Why did you choose Wits?                 Currently studying Basic Research Skills at Wits Plus
               My parents told me to go for the best.
                                                        Sport: Hockey
               How do you balance studying at
               Wits and playing your sport?             Achievements:
               What keeps me going is, being
                                                        • Undergraduate degree in education (BEd Degree)
               focused and disciplined. I always find
               time to focus on what's necessary to     • Finding a full-time job
               achieve my goals.
                                                        • Selected for the SA women's indoor and outdoor teams
               What are your future goals? I have
               always been one to tread my own path     • Awarded the Wits Sportswoman of the Year Award (2019)
               and set high standards for myself.
                                                        Why did you choose Wits? Wits is the best university in the country and is
               I want to be the best in martial arts,
                                                        recognised as a top university internationally, so I knew that once I obtained my
               and I would also like to be an entre-
                                                        degree I could apply for a job anywhere in the world.
               preneur one day. I am very passionate
               about things that are authentically      How do you balance studying at Wits and playing your sport? Time manage-
               African, about helping others and        ment – you get used to it once First-year is done. I think that's the most stressful
               would one day like to start a pro-       year, but you learn how to balance everything.
               gramme that educates and empowers
               the homeless. I want to change lives     What are your future goals? to make the Olympic outdoor team; the indoor
               and afford people the same opportuni-    World Cup team; and complete my Masters overseas.
               ties that I was exposed to.

                                                                                                                    Student Life (Wits Sport)   19
ADMISSIONS
            In 2019, 69 000 students applied to Wits for First-year study,
                      of which 4 900 students were accepted.

20   Admissions
National Senior Certificate
                 National Senior Certificate (NSC)                       Minimum Admission Requirements
                  Admission Points Score (APS)                           (Bachelor's Degree Pass)
 NSC Scale of Achievement                          NSC %

                                                                         NB: Compliance with the minimum requirements does not
                   7                               80 - 99
                                                                         guarantee a place at the University. The University has a specific
                   6                               70 - 79               number of places for First-year undergraduates, approved by the
                                                                         Department of Higher Education and Training. Final selection is
                   5                               60 - 69
                                                                         made subject to the availability of places, academic results and
                   4                               50 - 59               other entry requirements where applicable. Applicants
                                                                         require the following to be considered for entry into any of the
                   3                               40 - 49
                                                                         five faculties:
                   2                               30 - 39
                                                                         • National Senior Certificate (NSC), or Independent Examinations
                   1                               0 - 29                   Board (IEB), or South African Comprehensive Assessment
                                                                            Institute (SACAI) subjects, and

                                Wits' APS                                • Certain levels of achievement as set out in this Guide, as well
                                                                            as a Bachelor's degree pass.
                       Mathematics          Life              Other
                       and English       Orientation         subjects    Points
     90 - 100           8 + 2 = 10           4                  8
                                                                         Wits tabulates the points score for all subjects on the following
     80 - 89            7+2= 9               3                  7        basis:

     70 - 79            6+2= 8               2                  6        • English must be taken either as Home Language or
                                                                            First Additional Language
     60 - 69            5+2= 7               1                  5
                                                                         • Mathematics is a core and compulsory subject for all numerate
     50 - 59                4                0                  4
                                                                            programmes in Commerce, Law and Management, Engineering
     40 - 49                3                0                  3           and the Built Environment, Science and most of the
                                                                            programmes in the Health Sciences Faculty.
     30 - 39                0                0                  0
                                                                         • Maths Literacy will be accepted by Law, Education and
      0 - 29                0                0                  0
                                                                            Humanities (except for Speech-Language Pathology and
                                                                            Audiology)
                       Calculate your points
                                                                         • Wits does not distinguish between designated vs. non-
                Note: Seven subjects are used in the
                                                                            designated subjects when calculating the admission point
                         calculation of APS
                                                                            score (APS)
                                                                Wits
Subject                                            %
                                                                APS      • The APS calculation is based on the best seven subjects
                                                                            including Life Orientation (faculty specific subjects must be
1. English Home Language OR
                                                                            included in the calculation).
     First Additional Language

2. First Additional Language                                             • AP subjects are also included in the APS calculation.

3. Mathematics/Maths Literacy                                            Applicants completing Technical Maths AND/OR Technical
                                                                         Science may contact the Student Enrolment Centre for further
4.
                                                                         advice.
5.

6.

7. Life Orientation

                                     TOTAL APS
                                                                            Calculate your points
                                                       www.wits.ac.za/undergraduate/entry-requirements/admission-requirements-nsc/

                                                                                                 Admissions (National Senior Certificate)     21
National Benchmark Tests
                                                                                                    You can register for the NBT even
      Test Dates                                                                                    before you submit your application to
      Health Sciences as well as Humanities (Speech-Language                                        the University.
      Pathology and/or Audiology): no later than 15 August 2020
                                                                                                   DO NOT wait for an official notification
      Humanities (Social Work): no later than 31 October 2020                                      from the University in order to register
                                                                                                   and write the tests. You may miss the
      For a comprehensive list of test dates, registration dates and
                                                                                                   NBT deadline.
      available venues, please refer to the NBT website, www.nbt.ac.za
                                                                                                   • A fee is charged for the tests. The fee
                                                                                                      can only be paid once you have
     The following applicants are required to        Faculty of Humanities
     write the National Benchmark Tests (NBT)                                                         registered to write the test.
     before being considered for admission:          Applicants to the Bachelor of                 • Results received for tests written after
                                                     Speech-Language Pathology,                       this date WILL NOT be taken into con-
     Faculty of Health                               Bachelor of Audiology, and Bachelor of           sideration. Applicants are encouraged
                                                     Social Work.
     Sciences                                                                                         to write the tests as early as possible.
                                                     Mature age applicants who wrote matric
     All applicants (except those who are            pre-2008, with no degree exemption,
     applying for admission into the Graduate
     Entry Medical Programme – GEMP -
                                                     may qualify for exemption, and will be            Wits Additional
                                                     required to write the NBT test for all Arts
     ONLY).                                          Degrees (excluding BA Law, Bachelor of            Placement Test
     Please note:                                    Speech-Language Pathology and
                                                     Bachelor of Audiology).
                                                                                                           (WAPT)
     • Applicants who achieve in the 'basic'
        range (refer to table below), are unlikely   Two Tests                                                 Graduate
        to be considered for a place in the
                                                     1) Academic and Quantitative                           Entry Medical
        Health Sciences degrees.
                                                         Literacy Test                                        Programme
     • These are standard tests for all medical
                                                     2) Mathematics Test
        schools in South Africa, and you are                                                         (GEMP) applicants only
        only required to write the tests once,       The test results will be used in addition
        irrespective of the number of medical        to the Grade 11 results (for early decision      To be able to calculate a composite
        schools you have applied to.                 making purposes) and the Grade                index, all components that contribute to
                                                     12 results (for final decision-                    this must be finalised (i.e.Tertiary
        Benchmark Performance Levels                 making purposes).                              Aggregate). Applicants will be notified
           Academic                                  • Both tests (1 and 2) must be written at       of their eligibility to write the WAPT,
                               Min        Max
            Literacy                                                                               scheduled for September 2020, as and
                                                        one session.
           Proficient           64         100                                                      when documentation for applications is
          Intermediate          38         63        • ONLY the first attempt results will be      complete. This means that the Faculty
             Basic               0         37           taken into account for selection             has received an academic transcript
          Quantitative
                                                        purposes and thus it is not advisable to       and all other pertinent documents.
           Literacy                                     write the tests more than once in any          If documents are not submitted by
           Proficient           70         100          year.                                       July 2020, no further consideration will
          Intermediate          38         69                                                      be given to your application. Applicants
                                                     NBT results are valid for three years.
             Basic              35         67                                                          will need to start preparing well in
                                                     Rules                                          advance of notification. All information
             Maths
                                                     • Applicants to register on                  about the content and nature of each of
           Proficient           68         100                                                      the components of the test is given on
                                                        www.nbt.ac.za/ to write the tests.
          Intermediate          35         67           Registration closes approximately three                the GEMP website:
             Basic               0         34           weeks prior to each of the test dates.
                                                                                                        www.wits.ac.za/health/gemp

22   Admissions (National Benchmark Tests)
National Certificate (Vocational)

                                               Faculty of Commerce, Law and Management

Subject to institutional admission                                 English                                         4 (70%)
                                               BCom
requirements, the minimum admission
                                                                   Mathematics                                     4 (70%)
requirement to a Bachelor's degree             BEconSc
programme is a National Certificate                                Four subjects from Business, Commerce and
                                               BAccSc
(Vocational) Level 4 issued by Council                             Management Studies
for General and Further Education and
                                               Faculty of Engineering and the Built Environment and the Faculty of Science
Training. The minimum legislative
requirements for admission to a                Besides meeting the University's requirements an applicant who holds an NCV will be
Bachelors degree include the                   interviewed by the Dean, Assistant Dean and relevant Head of School.
achievement of:
                                               Faculty of Health Sciences
• Three fundamental subjects between
   60 - 69%) (including English as the         MBBCh, BPharm       English HL/First Additional Language            4 (70%)
   language of learning and teaching at        BSc(Physio),        Mathematics                                     4 (70%)
   Wits)
                                               BHSc(Biomedical
• Three vocational subjects from the          and Biokinetics)    Life Sciences AND/OR Physical Science           4 (70%)
   designated list between 70-79% (4).
                                                                   English HL/First Additional Language            4 (70%)
Wits Institutional
                                               BDS                 Mathematics                                     4 (70%)
Requirements
                                                                   Life Sciences and Physical Science              4 (70%)
An applicant who holds an NCV may
be invited to write a test, provided that      BNurs               English HL/First Additional Language            3 (60%)
he/she has met the following compul-           BSc (OT)
                                                                   Mathematics                                     3 (60%)
sory institutional requirements as well
                                               BCMP
as the Faculty and degree-specific
requirements. An applicant must have:          Bachelor of Oral    Life Sciences and Physical Science              3 (60%)
                                               Health Sciences
• Taken English as either language of
   learning and teaching or as the first       Faculty of Humanities
   additional language
                                               Applicants who present with an NCV will not be considered.
• Taken Mathematics as a fundamental
   component
                                               Admission Point Scores                    %                     Rating
• Achieved 70-79% for all seven
                                               Outstanding                              80-100                 5
   subjects - in fundamental and
   vocational categories.                      Highly competent                         70-79                  4

                                               Competent                                50-69                  3

                                               Not yet competent                        40-49                  2

                                               Not achieved                             0-39                   1

                               www.wits.ac.za/undergraduate/entry-requirements/national-certificate-vocational-ncv-guidelines/

                                                                                     Admissions (National Certificate (Vocational)   23
Admissions by Faculty
     Faculty of Commerce, Law and Management
     Minimum Admission Requirements
     National Senior Certificate (NSC) Bachelor's degree pass
     Closing Date: 30 September 2020

                                                                 English Home
                                                                   Language
                              Duration                                                                              Maths
           Programmes                              APS                 OR                Mathematics                                            Wait-listing
                               (years)                                                                             Literacy
                                                                First Additional
                                                                   Language

      School of Accountancy

     Bachelor of Commerce
     - BCom (General)
                                                                                                                                     Applicants with an APS of 35-38,
       - BCom (Accounting)
                                                                                                                                      as well as English Level 6 AND
       - BCom (Information
                                  3                39 +                5                       5                                       Mathematics Level 6, will be
          Systems)
                                                                                                                                       wait-listed, subject to place
       - BCom (Politics,
                                                                                                                                                availability.
          Philosophy &
          Economics)

                                                                                                                                     Applicants with an APS of 39-41,
                                                                                                                                      as well as English Level 6 AND
     Bachelor of Accounting
                                  3                42 +                5                       6                                       Mathematics Level 6, will be
     Science (BAccSc)
                                                                                                                                       wait-listed, subject to place
                                                                                                                                                availability.

     School of Economic and Business Sciences

                                                                                                                                     Applicants with an APS of 39-41,
                                                                                                                                       as well as English Level 5 AND
                                                                                                                                    Mathematics Level 7, will be wait-
     Bachelor of Economic
                                  3                42 +                5                       6                                    listed, subject to place availability.
     Science (BEconSc)
                                                                                                                                     Applicants interested in Actuarial
                                                                                                                                        Science require Mathematics
                                                                                                                                        Level 7 and English Level 6.

     School of Law

                                                                                                                                     Applicants with an APS of 35-42,
                                                                                                                                      as well as English Level 6 AND
     Bachelor of Commerce
                                  3                43 +                5                       5                                       Mathematics Level 6, will be
     with Law - BCom(Law)
                                                                                                                                        wait-listed subject to place
                                                                                                                                                 availability.

                                                    No
     Two-year LLB                                                    Subject to assessment criteria as determined by the School of Law, and place availability.
                                  2             matric APS
     (for graduates only)                                      Wits students who have completed a BA Law or BCom Law are eligible to apply for the two-year LLB.
                                                calculation

                                                                      Subject to assessment criteria as determined by the School of Law, and place availability.
                                                    No        Applicants who have completed an undergraduate degree at an institution other than Wits are required to
     Three-year LLB
                                  3             matric APS    apply for the three-year LLB programme. Wits applicants who have completed an undergraduate degree
     (for graduates only)
                                                calculation    without Law modules are also required to apply for the 3-year LLB. Applicants must have obtained an
                                                                                        average of at least 60% in an undergraduate degree.

                                                                                                                                     Applicants with an APS of 40-42,
                                                                                                                                      as well as English Level 6 AND
                                                                                                                                      Mathematics Level 5 OR Maths
     Four-year LLB                4                43+                 6                       5                       6
                                                                                                                                          Literacy Level 6, will be
                                                                                                                                       wait-listed, subject to place
                                                                                                                                                 availability.

     NB: Due to the limited number of places available, meeting the minimum requirements does not guarantee a place. Final
     selection is made subject to the availability of places, academic results and other entry requirements where applicable.

24   Admissions (Faculty of Commerce, Law and Management)
International Qualifications (Relevant exemption from South African Matriculation Board)

                              Advanced Level (A Level)

                                                                                                                                     Advanced Level (A Level)

                                                                                                                                                                                                          Certificate of Secondary
  Ordinary Level (O Level)/

                                                                                                        Higher Int. Certificate of
   Secondary Education

                                                                                                         Secondary Education
   International General

                                                              Advanced Subsidiary

                                                                                                                                                                Advanced Subsidiary

                                                                                                                                                                                                           Higher International
                                                                                       Baccalaureate

                                                                                                                                                                                         Baccalaureate
       Certificate of

                                                                                        International

                                                                                                                                                                                          International
                                                                                        (IB Diploma)

                                                                                                                                                                                          (IB Diploma)

                                                                                                                                                                                                                  Education
                                                                  (AS Level)

                                                                                                                                                                    (AS Level)
                                                                                                               (HIGCSE)

                                                                                                                                                                                                                  (HIGCSE)
          (IGCSE)

                                                         English Language                                                                                                       Mathematics

 School of Accountancy

                                                                                        HL 4-7
                                                                                                                                                                                          HL 4-7
          A-C                 A-C                               A-C                     SL 5-7                 1-3                   A-C                          A-B                                            1-3
                                                                                                                                                                                          SL 5-7

                                                                                        HL 4-7                                                                                            HL 4-7
          A-C                 A-C                               A-C                                            1-3                   A-B                              A                                          1-2
                                                                                        SL 5-7                                                                                            SL 5-7

 School of Economic and Business Sciences

                                                                                        HL 4-7                                                                                            HL 4-7
          A-C                 A-C                               A-C                                            1-3                   A-B                              A                                          1-2
                                                                                        SL 5-7                                                                                            SL 5-7

 School of Law

                                                                                        HL 4-7                                                                                            HL 4-7
          A-C                 A-C                               A-C                                            1-3                   A-C                          A-B                                            1-3
                                                                                        SL 5-7                                                                                            SL 5-7

                                                                                        HL 4-7                                                                                            HL 4-7
          A-B                 A-B                               A-B                                            1-2                   A-C                          A-B                                            1-2
                                                                                        SL 5-7                                                                                            SL 5-7

NB: Due to the limited number of places available, meeting the minimum requirements does not guarantee a place. Final
selection is made subject to the availability of places, academic results and other entry requirements where applicable.

                                                                                    www.wits.ac.za/undergraduate/entry-requirements/admission-requirements-nsc/                                                                      25
Faculty of Engineering and the Built Environment
     Minimum Admission Requirements

     National Senior Certificate (NSC) Bachelor's degree pass
     Closing Dates: 30 June 2020 (Bachelor of Architecture) | 30 September 2020 (all other programmes)
     NB: Due to the limited number of places available, meeting the minimum requirements does not guarantee a place. Final
     selection is made subject to the availability of places, academic results and other entry requirements where applicable.

                       Programmes                              English Home
                                                                Language
        (Refer to page 68 for information on the                                            Physical
                                                        APS      OR First     Mathematics                              Additional Information
          common First-year curriculum for all                                              Science
                                                                Additional
           professional engineering degrees).                   Language

     School of Chemical and Metallurgical Engineering

     Bachelor of Science in Engineering in                                                                 Generally, applicants who achieve Level 6 in
     Chemical Engineering (BSc(Eng))                    42 +         5             5           5         English, Mathematics, and Physical Science stand
     (4 years)                                                                                                  a greater chance of being accepted.

     Bachelor of Science in Engineering in                                                                 Generally, applicants who achieve Level 6 in
     Metallurgy and Materials Engineering (BSc(Eng))    42 +         5             5           5         English, Mathematics, and Physical Science stand
     (4 years)                                                                                                  a greater chance of being accepted.

     School of Civil and Environmental Engineering

     Bachelor of Science in Engineering in                                                                 Generally, applicants who achieve Level 6 in
     Civil Engineering (BSc(Eng))                       42 +         5             5           5         English, Mathematics, and Physical Science stand
     (4 years)                                                                                                  a greater chance of being accepted.

     School of Electrical and Information Engineering

     Bachelor of Science in Engineering in                                                                 Generally, applicants who achieve Level 6 in
     Electrical Engineering (BSc(Eng))                  42 +         5             5           5         English, Mathematics, and Physical Science stand
     (4 years)                                                                                                  a greater chance of being accepted.
     Bachelor of Engineering Science in                                                                    Generally, applicants who achieve Level 6 in
     Biomedical Engineering (BEngSc(BME))               42 +         5             5           5         English, Mathematics, and Physical Science stand
     (3 years)                                                                                                  a greater chance of being accepted.
     Bachelor of Engineering Science in Digital Arts                                                      Applicants will be required to complete additional
     (BEngSc(DA))                                       42 +         5             5           5         selection criteria, e.g. workshop, interview. Refer to
     (3 years)                                                                                            www.wits.ac.za/undergraduate/apply-to-wits/

     School of Mechanical, Industrial and Aeronautical Engineering

     Bachelor of Science in Engineering in                                                                 Generally, applicants who achieve Level 6 in
     Aeronautical Engineering (BSc(Eng))                42 +         5             5           5         English, Mathematics, and Physical Science stand
     (4 years)                                                                                                  a greater chance of being accepted.
     Bachelor of Science in Engineering in                                                                 Generally, applicants who achieve Level 6 in
     Industrial Engineering (BSc(Eng))                  42 +         5             5           5         English, Mathematics, and Physical Science stand
     (4 years)                                                                                                  a greater chance of being accepted.
     Bachelor of Science in Engineering in                                                                 Generally, applicants who achieve Level 6 in
     Mechanical Engineering (BSc(Eng))                  42 +         5             5           5         English, Mathematics, and Physical Science stand
     (4 years)                                                                                                  a greater chance of being accepted.

     School of Mining Engineering

     Bachelor of Science in Engineering in                                                                 Generally, applicants who achieve Level 6 in
     Mining Engineering BSc(Eng)                        42 +         5             5           5         English, Mathematics, and Physical Science stand
     (4 years)                                                                                                  a greater chance of being accepted.

     School of Architecture and Planning

                                                                                                            Acceptance depends on departmental selection.
                                                                                                            Applicants must complete a written and graphic
                                                                                                         exercise, and may be required to attend an interview.
                                                                                                        Applicants with a Wits APS of 29-33 may be accepted
                                                                                                            on the basis of exceptional scores, following an
                                                                                                       interview. The BAS selection process is conducted by a
     Bachelor of Architectural Studies (BAS)
                                                        34 +         4             4                   panel of senior academics from the School of Architec-
     (3 years)
                                                                                                        ture and Planning, which is monitored by the Assistant
                                                                                                       Dean. Selection is based predominantly on performance
                                                                                                          in the selection exercise, interview, and academics.
                                                                                                       Demographic balance is taken into consideration where
                                                                                                       a choice needs to be made between applicants scoring
                                                                                                                         within the same range.

     Bachelor of Science in Urban and Regional                                                             Preference is given to Mathematics and English
                                                        36 +         5             5
     Planning (BSc(URP)) (3 years)                                                                                   pass at Level 6 and above.

     School of Construction Economics and Management

     Bachelor of Science in Construction Studies                                                           Preference is given to Mathematics and English
                                                        36 +         5             5
     (BSc(CS)) (3 years)                                                                                             pass at Level 6 and above.

     Bachelor of Science in Property Studies                                                               Preference is given to Mathematics and English
                                                        36 +         5             5
     (BSc(Property Studies)) (4 years)                                                                               pass at Level 6 and above.

26   Admissions (Faculty of Engineeering and the Built Environment)
International Qualifications (Relevant exemption from South African Matriculation Board)

                                                                         International Baccalaureate

                                                                                                                                                                           International Baccalaureate

                                                                                                                                                                                                                                                                             International Baccalaureate
 Ordinary Level (O Level)/

 Certificate of Secondary

                                                                                                       Higher Int. Certificate of

                                                                                                                                                                                                         Higher Int. Certificate of

                                                                                                                                                                                                                                                                                                           Higher Int. Certificate of
                                                                                                        Secondary Education

                                                                                                                                                                                                          Secondary Education

                                                                                                                                                                                                                                                                                                            Secondary Education
  International General

                                                   Advanced Subsidiary

                                                                                                                                                     Advanced Subsidiary

                                                                                                                                                                                                                                                       Advanced Subsidiary
    Education (IGCSE)

                             Advanced Level

                                                                                                                                    Advanced Level

                                                                                                                                                                                                                                      Advanced Level
                                                                                (IB Diploma))

                                                                                                                                                                                  (IB Diploma))

                                                                                                                                                                                                                                                                                    (IB Diploma))
                                                       (AS Level)

                                                                                                                                                         (AS Level)

                                                                                                                                                                                                                                                           (AS Level)
                                                                                                              (HIGCSE)

                                                                                                                                                                                                                (HIGCSE)

                                                                                                                                                                                                                                                                                                                  (HIGCSE)
                                                                                                                                       (A Level)
                                (A Level)

                                                                                                                                                                                                                                         (A Level)
                                                                                                                                                                                                                                                                       Physics
                                              English Language                                                                                              Mathematics
                                                                                                                                                                                                                                                      Chemistry
                                                                                                                                                                                                                                         (BSc ChemEng and BSc Metallurgy ONLY)

 School of Chemical and Metallurgical Engineering

                                                                                                                                                                                                                                                                             HL 4-7,
                                                                                                                                                                                                                                       A-C               A-C                                                      1-3
                                                                         HL 4-7,                                                                                           HL 4-7,                                                                                           SL 5-7
        A-C                   A-C                    A-C                                                      1-3                    A-C               A-C                                                      1-3
                                                                         SL 5-7                                                                                            SL 5-7                                                                                            HL 4-7,
                                                                                                                                                                                                                                       A-C               A-D                                                      1-3
                                                                                                                                                                                                                                                                             SL 5-7

                                                                                                                                                                                                                                                                             HL 4-7,
                                                                                                                                                                                                                                       A-C               A-C                                                      1-3
                                                                         HL 4-7,                                                                                           HL 4-7,                                                                                           SL 5-7
        A-C                   A-C                    A-C                                                      1-3                    A-C               A-C                                                      1-3
                                                                         SL 5-7                                                                                            SL 5-7                                                                                            HL 4-7,
                                                                                                                                                                                                                                       A-C               A-D                                                      1-3
                                                                                                                                                                                                                                                                             SL 5-7

School of Civil and Environmental Engineering

                                                                         HL 4-7,                                                                                           HL 4-7,                                                                                           HL 4-7,
        A-C                   A-C                    A-C                                                      1-3                    A-C               A-C                                                      1-3                    A-C               A-C                                                      1-3
                                                                         SL 5-7                                                                                            SL 5-7                                                                                            SL 5-7

School of Electrical and Information Engineering

                                                                         HL 4-7,                                                                                           HL 4-7,                                                                                           HL 4-7,
        A-C                   A-C                    A-C                                                      1-3                    A-C               A-C                                                      1-3                    A-C               A-C                                                      1-3
                                                                         SL 5-7                                                                                            SL 5-7                                                                                            SL 5-7

                                                                         HL 4-7,                                                                                           HL 4-7,                                                                                           HL 4-7,
        A-C                   A-C                    A-C                                                      1-3                    A-C               A-C                                                      1-3                    A-C               A-C                                                      1-3
                                                                         SL 5-7                                                                                            SL 5-7                                                                                            SL 5-7

                                                                         HL 4-7,                                                                                           HL 4-7,                                                                                           HL 4-7,
        A-C                   A-C                    A-C                                                      1-3                    A-C               A-C                                                      1-3                    A-C               A-C                                                      1-3
                                                                         SL 5-7                                                                                            SL 5-7                                                                                            SL 5-7

School of Mechanical, Industrial and Aeronautical Engineering

                                                                         HL 4-7,                                                                                           HL 4-7,                                                                                           HL 4-7,
        A-C                   A-C                    A-C                                                      1-3                    A-C               A-C                                                      1-3                    A-C               A-C                                                      1-3
                                                                         SL 5-7                                                                                            SL 5-7                                                                                            SL 5-7

                                                                         HL 4-7,                                                                                           HL 4-7,                                                                                           HL 4-7,
        A-C                   A-C                    A-C                                                      1-3                    A-C               A-C                                                      1-3                    A-C               A-C                                                      1-3
                                                                         SL 5-7                                                                                            SL 5-7                                                                                            SL 5-7

                                                                         HL 4-7,                                                                                           HL 4-7,                                                                                           HL 4-7,
        A-C                   A-C                    A-C                                                      1-3                    A-C               A-C                                                      1-3                    A-C               A-C                                                      1-3
                                                                         SL 5-7                                                                                            SL 5-7                                                                                            SL 5-7

School of Mining Engineering

                                                                         HL 4-7,                                                                                           HL 4-7,                                                                                           HL 4-7,
        A-C                   A-C                    A-C                                                      1-3                    A-C               A-C                                                      1-3                    A-C               A-C                                                      1-3
                                                                         SL 5-7                                                                                            SL 5-7                                                                                            SL 5-7

School of Architecture and Planning

                                                                         HL 4-7,                                                                                           HL 4-7,
        A-C                   A-C                    A-C                                                      1-3                    A-C               A-C                                                      1-3
                                                                         SL 5-7                                                                                            SL 5-7

                                                                         HL 4-7,                                                                                           HL 4-7,
        A-C                   A-C                    A-C                                                      1-3                    A-C               A-C                                                      1-3
                                                                         SL 5-7                                                                                            SL 5-7

School of Construction Economics and Management

                                                                         HL 4-7,                                                                                           HL 4-7,
        A-C                   A-C                    A-C                                                      1-3                    A-C               A-C                                                      1-3
                                                                         SL 5-7                                                                                            SL 5-7

                                                                         HL 4-7,                                                                                           HL 4-7,
        A-C                   A-C                    A-C                                                      1-3                    A-C               A-C                                                      1-3
                                                                         SL 5-7                                                                                            SL 5-7

                                                                                                             www.wits.ac.za/undergraduate/entry-requirements/admission-requirements-nsc/                                                                                                                                                27
Faculty of Health Sciences
     Minimum Admission Requirements
     National Senior Certificate (NSC) Bachelor's degree pass                                                                        Closing Date: 30 June 2020

                                                                                English Home                                                                                Life
                                                                                 Language                                                                                 Sciences
                                              Selection                                                                Maths             Life            Physical
       Programmes                                                                 OR First        Mathematics                                                             AND/OR
                                             Procedures                                                               Literacy         Sciences          Science
                                                                                 Additional                                                                               Physical
                                                                                 Language                                                                                 Science

     When applying to the Faculty of Health Sciences, you will not be selected on your school leaving results only, although they are very important. A composite index is calcu-
     lated, taking into consideration, (i) your academic results for five subjects, and (ii) your National Benchmark Test scores. Only five subjects are used to derive a matriculation
     score, which is calculated according to the percentages obtained, NOT symbols. These are English, Mathematics, Physical Science/Life Sciences and the best two other
     subjects. Dental Science requires English, Mathematics, Physical Science AND Life Sciences. All applicants (excluding applicants who are applying to the Graduate Entry
     Medical Programme (GEMP) only, are required to write the National Benchmark Test. Qualifying GEMP applicants will be invited to take the Wits Additional Placement Test
     (WAPT). Applicants are advised to prepare in advance in the event that they are invited to write the WAPT. Refer to page 100 for more information on the NBT and the WAPT.

     Bachelor of
     Health Sciences:
     (BHSci)
     • Biomedical
        Sciences                                                                       5                5                                                                     5
     • Biokinetics               All applicants to the Faculty of
     • Health Systems      Health Sciences, excluding those who are
        Sciences             applying to the Graduate Entry Medical
     (All 3 years)           Programme (GEMP) only, must write the
                                     NBT by 15 August 2020.
     Bachelor of            Refer to Page 100 for more information on
     Clinical                  the NBT or refer to: www.nbt.ac.za
     Medical Practice                                                                  4                4                 7                                                   4
     (BCMP)
     (3 years)

     Bachelor of         There are two entry points into the MBBCh:
     Medicine and        • First-year, for applicants currently in Grade 12,
     Bachelor of            and;
                                                                                       5                5                                                                     5
     Surgery             • Third-year, for applicants who have completed a
     (MBBCh)                relevant degree (GEMP).
     (6 years)

     Bachelor of          All applicants to Bachelor of Dental Science and
     Dental Science       Bachelor of Oral Health Sciences must spend
                                                                                       5                5                                  5                 5
     (BDS)                time observing specific procedures as performed
     (5 years)            by a Dentist/Dental Therapist/Oral Hygienist to
                          gain insight into the profession. Applicants must
                          complete a certificate of attendance (minimum
                          16 hours). Only observation hours completed
     Bachelor of
                          between 1 July 2019 and 31 July 2020 will be
     Oral Health
                          accepted. Please download the form from:
     Sciences                                                                          4                4                 7                                                   4
                          www.wits.ac.za/undergraduate/apply-to-wits/
     (BOHS)
                          under Additional Forms.
     (3 years)
                          Applicants who fail to submit a certificate of
                          attendance will not be considered for admission.

     Bachelor of
     Nursing
                                                                                       4                4                                                                     4
     (BNurs)
     (4 years)

     Bachelor of
     Pharmacy
                                                                                       5                5                                                                     5
     (BPharm)
     (4 years)

     Bachelor of          All applicants to BSc Occupational Therapy must
     Science in           spend time observing an Occupational Therapist,
     Occupational         and all applicants to BSc Physiotherapy must                 4                4                                                                     4
     Therapy              spend time observing a Physiotherapist, to gain
     (BSc (OT)            insight into the profession. Applicants must
     (4 years)            complete a certificate of attendance (minimum
                          16 hours). Only observation hours completed
                          between 1 July 2019 and 31 July 2020 will be
     Bachelor of          accepted. Please download the form from:
     Science in           www.wits.ac.za/undergraduate/apply-to-wits/
     Physiotherapy        under Additional Forms.
                                                                                       5                5                                                                     5
     (BSc                 Applicants who fail to submit a certificate of
     Physiotherapy)       attendance will not be considered for admission.
     (4 years)

     NB: Due to the limited number of places available, meeting the minimum requirements does not guarantee a place. Final
     selection is made subject to the availability of places, academic results and other entry requirements where applicable.

28   Admissions (Faculty of Health Sciences)