Scientifi c feature - CSMLS
Page content transcription
If your browser does not render page correctly, please read the page content below
Scientific feature
                                Case Report: Impact of Mass Forest Fire
                                Evacuation of Fort McMurray on Quality
                                of Stored Red Blood Cell Concentrates

                                Patient Portals in an
                                Information Demanding Society

                                                                          Official publication of:

                                                                                  PM #40063021
Spring
winter 2017
       2014 || vol
               vol 79,
                   76, No.
                       No. 14
LabCE                                  is your one-stop solution for...

MLS & MLT Comprehensive CE Package
 Over 100 P.A.C.E. approved CE courses for just $95

       Exam Simulator for MLS & MLT
Unlimited practice for your ASCP, AMT board exams

        Hematology Case Simulators
       Review WBC and RBC identification skills

      Histology Continuing Education
30+ hard-to-find courses for your histology CE needs

    Phlebotomy Continuing Education
    An affordable way to meet CE requirements

 NSH + LabCE Histology Exam Simulator
    Prepare for your histology certification exams

        Phlebotomy Exam Simulator
 Prepare for national and state phlebotomy exams

LabCE by MediaLab is one of the top CE provider for medical laboratory professionals. Tens of thou-
sands of MLSs, MLTs, histotechs, and phlebotomists subscribe to LabCE every year to meet CE require-
ments for ASCP, AMT, and state renewal. LabCE's online exam simulators for MLS, MLT, histology, and
phlebotomy help thousands of people prepare and get confidence for their board certification exams.

(877) 776-8460                                                           LabCE.com
CONTENTS

           IN FOCUS               SCIENTIFIC FEATURE                         SOCIETy NEWS

              4
                                            19                                        30
     Message from the
                                                                  task Shifting electrocardiograms (eCgs) to
   Chief executive Officer    Case Report: Impact                     the Medical Laboratory Profession

              5
                              of Mass Forest Fire
                                                                                      31
 Message from the President    Evacuation of Fort                          thank you tania toffner
                              McMurray on Quality
              8               of Stored Red Blood                                     32
 Personal Professional                                                 Newly Certified Members in 2016
  Development Plans            Cell Concentrates
      by Michele Perry          by Anita Howell, Angela Hill,                         36
                               Tracey R. Turner, Heather Blain,      Nominating an Outstanding Member
              9               Susan Nahirniak & Jason P. Acker
                                                                    Change in express Course registration
    Climate Change
      by Laura Zychla                                                                 37
                                                                    a New way to Learn: the Objective Lens
                                             24
                                                                                      38
  PART                           Patient Portals                            CSMLS Loan Libraries
  4 OF 4
                                in an Information
                                                                                      40
                               Demanding Society                      CSMLS Board of directors election
                                       by Laura Zychla
                                                                                annual report

                                                                                      41
                                                                  Notice to Members: annual general Meeting
      PERSPECTIVES
                                                                         CSMLS Celebrates 80 years
             15
                                                                                      42
Leaping into Leadership                                                  advocating for the Profession
    a Career Perspective
       by Ashley Rego                                                   LaBCON2017: what to expect

             16                                                                       44
Housekeeping – Not Just                                                     National report Card
    in our Homes
    a Safety Perspective                                                              46
      by Eoin O'Grady                                               National Medical Laboratory week 2017

                                                                                      47
                                                                   CSMLS – the National voice of Canada's
                                                                      Medical Laboratory Profession

                                                                     eNgLiSh editiON | SPriNg 2017

                                                                                            csmls.org    3
MESSAGE FROM THE CHIEF EXECUTIVE OFFICER

                                     An Inconvenient Truth
                                     About Workplace Culture

                                     T
                                               he most amazing part of my job is           Generational     differences    amongst
                                               having the opportunity to travel        health care workers can also lead to
                                               across this country and visit labs      communication challenges and conflicts
                                     from coast-to-coast-to-coast. I have enjoyed      between value systems. This is probably the
                                     meeting lab professionals in various parts        first time in history we have four (soon to
                                     of the country and getting a sense of what        be five) different generations of health care
                                     their work life really looks like. I've met       workers all trying to co-exist.
                                     professionals working in large urban                  Our work environment is complex and
                                     hospitals and tiny remote sites, where you        there are no easy solutions. However, by
                                     are the only one on shift. I've heard and seen    not talking about them, we allow these
                                     it all when it comes to life in the medical       issues to persist. We allow toxic workplaces
                                     laboratory.                                       to become an unwritten norm and this
Christine Nielsen                        Despite all the great things I have seen,     is having serious impacts on the mental
Chief Executive Officer              there is one unavoidable truth about life         health of our members.
                                     in the lab which we often gloss over – the            I am encouraged to hear more members
                                     cultures of health care organizations can         openly discussing the mental health
                                     be terrible. Toxic, even. There is something      challenges they and their colleagues are
                                     about the health care environment that            experiencing. This is a good start but to
                                     seems to breed conflict. Yet these very places    start shifting the culture, we will need to
                                     are supposed to be spaces of healing. This        do more and we will need help from our
                                     disconnect frightens me. I have met people        colleagues.
                                     on short-term and long-term leaves due to             Let's commit this year to making some
                                     stress. I have met fed up retirees who told me    small improvements that will start us
                                     they couldn't handle it any more. We cannot       down the road to healthier workplaces.
                                     continue down this road.                          For employers, this could mean investing
                                         Prevailing research suggests a few            in soft skill training to help your team
                                     contributing factors to these workplace           better communicate with each other. For
                                     cultures. Hospitals have clearly defined          a manager, it can be discussing conflict
                                     hierarchy and power structures. Physicians        and making it a standing item on your
                                     sit atop this structure and their behaviour,      meeting agendas. For an individual, it could
                                     both good and bad, sets the example for the       mean standing up for a colleague who is
Despite all the great things         rest of the health care team. This structure      experiencing bullying in the workplace or
                                     also means that frontline health care             pointing a friend to an Employee Assistance
I have seen, there is one            workers, like MLTs and MLAs, have limited         Program (EAP) or the CSMLS Mental
unavoidable truth about life         power over the work they perform. Lack of         Health Toolkit.
                                     autonomy can lead to conflict.                        They say the journey of a thousand miles
in the lab which we often gloss          Another factor is the prevalence of stress.   begins with a single step. Small actions
over – the cultures of health care   When individuals are under stress, they often     do make a difference and with enough of
                                     take that stress out on others. Hospitals, and    them, we can start to shift the culture of
organizations can be terrible.       specifically labs, are stressful places. So it    our workplaces. We need to make sure our
                                     isn't surprising to see conflict arise.           workplaces are healthy spaces.

4   CJMLS Spring 2017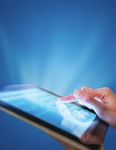 MESSAGE FROM THE PRESIDENT

                       Trust in Times
                       of Change

                       W
                                    hen I began this tenure of
                                    presidency for 2017, I took some
                                    time to reflect on the work of      We know our workplaces are
                       my predecessors. In the past, our presidents     changing, but the reason we
                       have emphasized the importance of
                       engagement within the profession, personal       entered the medical laboratory
                       and professional accountability, and lifelong    field is not. Adopting a culture
                       learning. While I believe in the importance
                       of all these messages, I also believe the role   based on trust will lend itself
                       of president is to continue to build upon the    to a high functioning, results-
Mary Costantino        work of those before, to continue growing
2017 CSMLS President   what they have planted. That doesn't mean to     orientated team; similar to what
                       simply repeat the same direction others have     I have experienced on the Board
                       already tread, and in 2017 especially, we are
                       forging new paths. The development of the        of Directors.
                       strategic plan is just one example of how the
                       Board, and myself as President, will look to
                       the future to set the organization's goals and
                       overall purpose for this changing profession.       We should have a cohesive workplace
                          There are many factors we consider            that holds everyone accountable for the
                       when heading into strategic planning. It is      work they produce. Regardless of whether
                       challenging to predict the future, but we must   that work is in the pre-analytical, analytical
                       use the knowledge and data we have at hand       or post-analytical areas, every component
                       to help guide us as much as possible. The        of work done in the lab plays a vital role
                       trends we are seeing in the workplace now        in the quality management system and an
                       have a big impact on how we will work in the     important part of the final product. We need
                       future. Take for example the growing number      to respect how these pieces fit together in the
                       of medical laboratory assistant/technician       overall goal of patient care and safety.
                       positions that are becoming available. This is      We know our workplaces are changing,
                       an indication of changing times.                 but the reason we entered the medical
                          When I started at LifeLabs, I was             laboratory field is not. Adopting a culture
                       impressed by how seamlessly lab assistants       based on trust will lend itself to a high
                       worked alongside the medical laboratory          functioning, results-orientated team; similar
                       technologists. There is a real synergy to        to what I have experienced on the Board
                       the workflow. It is only because everyone,       of Directors. Everyone has special skills or
                       regardless of title or skill, is held to the     experiences they bring to the table. When
                       highest expectations. Everyone has a role        we trust each other to all be moving toward
                       to play in the quality of the test results we    a common goal, we can accomplish great
                       release. And that's how it should be.            things.

                                                                                                         csmls.org   5
IN FOCUS

the inbox
the inbox is meant to provide a public forum for us to address questions, concerns                       editOriaL aNd BuSiNeSS OffiCe
or issues that are raised by members. CSMLS receives feedback through written                                33 wellington Street North
                                                                                                                hamilton, ON L8r 1M7
correspondence, email and through our various social media portals. if you have a                      Phone: 905-528-8642 fax: 905-528-4968
question or comment you would like to have addressed in an upcoming issue, talk to                             email: cjmls@csmls.org
us on facebook, twitter (@csmls) or through email at editor@csmls.org.                                     editorial Team      Cathy Bouwers
                                                                                                                               Michael grant
                                                                                                                               Christine Nielsen
                                                                                                          Scientific editor     Maurice goulet
                                                                                                             Contributors      Jason P. acker
"It would be nice if CSMLS used the              "I feel that in my province, workers are                                      heather Blain
Journal (CJMLS) as a way to earn some            stressed for multiple reasons. Maybe                                          angela hill
continuing education credits."                   CSMLS could put some thought into having                                      anita howell
                                                                                                                               Susan Nahirniak
                                                 a network (online or phone support) for                                       eoin O'grady
Reading industry-based articles is               [organizations] to reach out to get help?"                                    Michele Perry
                                                                                                                               ashley rego
considered a professional development                                                                                          tracey r. turner
activity and can help you meet your              CSMLS recognizes the need for support for                                     Laura Zychla
regulatory college requirements.                 organizations and individuals dealing with
                                                 mental health issues in the workplace. That's                        PuBLiShed By:
There are two issues a year (Spring and Fall)    why in 2016, CSMLS created a Mental Health
of the CJMLS that feature scientific-based       Toolkit, an online resource for individuals,
peer-reviewed articles. An online quiz is        employers and organizations looking for
created for each article in order to test your   information to help understand and support
                                                                                                             dovetail Communications inc.
comprehension of the material. The quiz          mental health issues.                                   30 east Beaver Creek road, Suite 202,
can earn you Professional Enhancement                                                                     richmond hill, ON Canada L4B 1J2
                                                                                                                 Phone: 905-886-6640
Program (PEP) hours and work toward              The toolkit is free, private, online and                          www.dvtail.com
your professional development plan.              accessible 24/7. In it, you will find short
                                                 quizzes, videos and personal stories, along               executive editor      theresa rogers
See page 19 to read this issue's scientific      with supporting information and other                         Art Director      katrina teimourabadi
feature articles, then go online to              resources you can access.                             Associate Publisher       Chris forbes
learn.csmls.org to complete the quiz.                                                            Director, Sales operations      Beth kukkonen
                                                                                                  V.P. Production Services       roberta dick
                                                 Learn more about mental health and gain the
                                                                                                       Production Manager        Crystal himes
                                                 support you or someone you know may need
                                                 at mentalhealth.csmls.org.                                     Dovetail Communications
                                                                                                               Susan a. Browne, President
                                                                                                       PuBLiSher'S StateMeNt aNd POLiCy
                                                                                                 the editorial team determines and edits content for the
                                                                                                 Canadian Journal of Medical Laboratory Science. Contributors
                                                                                                 include staff, partners and CSMLS members. although
                                                                                                 CSMLS encourages the sharing of various opinions and
                                                                                                 perspectives in an effort to promote thoughtful discourse,
                                                                                                 contributors' views do not necessarily reflect the views of
                                                                                                 the Society. we reserve the right to edit all submissions for
                                                                                                 length and clarity. Contents may be reproduced only with
                                                                                                 permission.
                                                                                                 Scientific papers are accepted by the Canadian Journal of
                                                                                                 Medical Laboratory Science on the understanding that they
                                                                                                 have not been published elsewhere.
                                                                                                 the Journal is a quarterly publication and is owned and
                                                                                                 published by the Canadian Society for Medical Laboratory
                                                                                                 Science (CSMLS). Canada Post Publications Mail agreement
                                                                                                 #40063021.
                                                                                                 for subscription information contact memserv@csmls.org.
                                                                                                 advertising inquiries can be sent to editor@csmls.org.
                                                                                                              returN POStage guaraNteed

6    CJMLS Spring 2017                                                                                                 ISSn 1207-5833
                                                                                                                      Printed in Canada
Competency-Based Item Writing Training

                                                 CSMLS now offers Competency-Based Item
                                                 Writing Training to assist educators with
                                                 creating application and critical thinking
                                                 questions for exams.

                                                 While collaborating with peers, attendees will
                                                 create their own exam questions based on
                                                 the same principles and guidelines currently
                                                 used by the CSMLS for certification exams.

                                                 Learn how to:
                                                  • Apply criteria to create quality exams
                                                  • Recognize the components of a question
                                                  • Apply rules for creation of stems and
                                                     alternatives
                                                  • Categorize questions by cognitive levels
                                                     (recall, application, critical thinking)
                                                  • Review and edit your existing test
                                                     questions

Options for attending this training include:
  • Booking a session at your own facility
  • Attending the session before LABCON (May 24-25, 2017) in Banff, AB
  • Joining a session offered at the CSMLS office in Hamilton, ON - check the CSMLS
      website for dates

Cost varies depending on option chosen.

Please contact Lorna Zilic (lornaz@csmls.org) for more information.

                                                                               csmls.org
IN FOCUS

Personal Professional
Development Plans
hOw tO Set aNd aChieve yOur PrOfeSSiONaL gOaLS

I
    n the CSMLS membership survey, there was overwhelming feedback about increased                  4. MAKE AN ACTION PLAN
    workload and lack of time for professional development. In our fast-paced world                 Now that you have figured out your goals, you
    we are all feeling a time crunch. With conflicting priorities, it can be difficult to sort      will need to figure out the exact steps to get you
between your current tasks and know what you can push aside. Too often, one thing                   there. There will likely be a few steps needed to
that gets pushed aside is professional development. Most provincial regulators require              get from start to finish so write them down and
medical laboratory technologists (MLTs) to complete a certain amount of mandatory                   do them. Cross them out as you accomplish
continuing education each year in order to maintain competence. This makes setting and              each one.
reaching professional development goals a high priority.
   Your personal professional development plan should indicate the learning you need to             5. DON'T GIVE UP!
accomplish and improve your practice as a medical laboratory professional as well as any            Revisit your goals and action plan often. Make
goals you will need to achieve to further your career.                                              adjustments to keep yourself on track. Life
   To be successful in any career it's imperative to set goals, make a plan and schedule a          happens and things change. It's okay to shift
timeline to achieve them. This plan should be visual and tangible; one you can see and              your plan as you go, just make sure you're not
make changes to regularly. Goal setting will allow you to know if you are succeeding. Did           making adjustments because you just didn't
you achieve your goal in the time you intended? If yes, great work! Set some new goals              "get around to it". Maybe your plan needs a few
and reach those too. If not, don't panic. Look at your goal and the obstacle(s) standing in         more steps than you first realized. Make the
the way. Find a way to overcome the obstacle and move on.                                           necessary adjustments and stick with it.
   Not sure where to start? Here are some rules of goal setting:                                       If you are in a regulated province, make sure
                                                                                                    you are following the rules and expectations set
1. SET GOALS THAT MOTIVATE YOU                                                                      out by your college when setting your learning
If you're not interested in the goal, it is less likely you will find the time or put in the work   goals and plans.
required to accomplish it. Write down why it's important to you and remind yourself                    With a little planning, your professional
about it when you start to push it aside. It could be as simple as "I need to finish this           success is within reach. Remember to keep
course to keep my license." It's amazing how motivating your paycheque can be.                      your goals attainable and to revisit your
                                                                                                    progress regularly.
2. SET SMART GOALS
This is likely something you have already heard of. For goals to be valuable they should be         Learn about professional development across the
designed with the acronym SMART in mind.                                                            country at csmls.org in "Resources and Policies"
• Specific: Clear and well defined. What is it and how will you get there?                          under the Professional Development tab.
• Measurable: A certificate or precise change in behaviour or something that shows you
  have succeeded.
• Attainable: Not too easy, not too hard. Keep in mind work and other commitments and                 refereNCe
                                                                                                       www.mindtools.com/pages/article/
  set a realistic time to get there.
                                                                                                        newHTE_90.htm Last accessed:
• Relevant: Stick to your focus. Want to move up in the lab? What do you need to get
                                                                                                        December 8, 2016.
  there?
• Time bound: Set a deadline. If there is no particular date set, you will continue to find
  excuses and put other things ahead of it.
                                                                                                                 MiCheLe Perry
3. WRITE THEM DOWN                                                                                               Manager, Learning Services
Write them somewhere visible that you will see often. Make them tangible; maybe even                             CSMLS
get creative with a vision board.

8    CJMLS Spring 2017
PART
                          4 OF 4

C L I M AT e
CHAnGe           Drivers of higher professional standards in Canada

   This article is the fourth in a four-part series examining the possible drivers setting the
standards higher for both the current workforce and the students representing our future.

                                        Part 4: Changes in the Workforce

                                      C
                                                 onceptualizing change at the macro level can be
                                                 harder to understand when one is consistently
                                                 trained and engaged in work that literally involves
                                       the microscopic level. However, as Canada formulates its
                                       next phase in health care and innovation, the relationship
                                       between these polar ends contribute to the description of
                                       change in the medical laboratory profession (MLP).
                                          It is known that cultural change for a workforce is possible
                                       and it can strengthen the group, but such shifts seldom
                                       occur in a manner that is isolated or expedited. Generally,
                                       the change is driven by leadership over time, through
                                       mechanisms such as government legislating new laws and
                                       regulations and hospital administrators implementing
                                       new policies. As recognized by the Advisory Panel on
                                       Healthcare Innovation, many of these efforts fail to impact
                                       the population if considered in isolation.1 Supportive
                                       parallel influences need to be in place for culture change
                                       activation on a large scale2, such as the workforce's degree of
                                       engagement, the alignment of value-based systems, policy
                                       changes and the collective desire for change.

                                       Desire for Change
                                       There is a "volume-to-value transformation" already
                                       occurring which stands on the belief that workforce
                                       culture is related to organizational performance. It has
                                       been described as a "move away from a supply-driven
                                       health care system organized around what physicians do
                                       and toward a patient-centred system organized around
                                       what patients need. We must shift the focus from the
                                       volume and profitability of services provided – physician
                                       visits, hospitalizations, procedures and tests – to the

                                                                                        csmls.org   9
IN FOCUS
                                                                                                                                          PART
                                                                                                                                          4 OF 4

patient outcomes achieved."3 This is driven
by experts and health professionals who
demand a comprehensive, strategically
focused approach to monitoring the
quality of health care work environments.
                                                   "of[The] new approach reverses traditional roles. Instead
                                                      asking clinical programs to support the financial
For example, employee performance is               foundation of the organization, we ask how finance can
not entirely emphasized in terms of fiscal
gains now.4 "[The] new approach reverses
traditional roles. Instead of asking clinical
                                                   support patient care.
                                                                                     "
                                                   – Meryl Moss, Chief Operating Officer for Coastal Medical
programs to support the financial foundation
of the organization, we ask how finance can
support patient care,"5 according to Meryl         human resource management.10 Research has          which nurtures increasing the boundaries of
Moss, the Chief Operating Officer for Coastal      shown that interprofessional care teams are        our past professional care standard.18
Medical, an accountable care organization          integral in the creation and sustainment of a
(ACO)in Rhode Island, which ranks third in         strong care system. In turn, this contributes      Example 2: Changing Values
the nation for quality among 333 Medicare          to a well-functioning health system,               The value system within our health workforce
Shared Savings ACOs. For Canada, this is a         improved population health, and increased          is changing, in part, due to increasing
big step beyond workplace health promotion         health equity.11 Interprofessional activities      multiculturalism extending beyond main
programs, and a signal that the workforce          and multidisciplinary teams have become a          urban cores. On July 1, 2016, Canada's
requires change.6 By creating a culture            staple in care models as demonstrated by the       population was estimated at 36,286,425, up
change that promotes a bi-directional system       creation of interprofessional competencies12       437,815 (+1.2%) in the past year (2015/2016).
of benefit, one that empowers its employees        and integration into academic health science       At that time, Statistics Canada recorded
while supporting patient needs, a workforce        curricula.13 Teams are increasingly asking         that this was the first time in history that
will naturally work to its fullest capabilities.   for medical laboratory professionals to join       the net international migration was highest
                                                   the clinical discussions.14 For instance, at the   (+313,925) since initial tracking in 1971.19
Workforce Change Initiatives                       Mayo Clinic, medical laboratory technicians15      The influx of immigrants over time has
Considering Canada has a complex                   are a vital component of the electronic            brought a vast amount of knowledge and a
governance system for health care, it means        sepsis alert multi-response team, which            different view of the health care realm, from
that innovations in care are simultaneously        includes physicians, nurses, respiratory           both patient and provider perspectives. Many
occurring at multiple levels such as               therapists and pharmacists as well.16              of these individuals come to the country to
provincially, regionally and locally. The          Another example where medical laboratory           fill health human resource shortages20 and
embedded challenge is the coordination of          professionals will increase their presence in      have been directly or indirectly sponsored
how health care decision- and policy-makers        the future is within multidisciplinary case        by the launch of the Internationally Trained
can share their innovations and scale up           conferences. The European Partnership for          Workers Initiative started by the Government
successful approaches far and wide.7 There         Action Against Cancer released a policy            of Canada in 2005.21 Many programs have
are various initiatives that have and continue     statement on multidisciplinary cancer care         been designed22 to support the integration
to prove they can improve our professional         that stated, "The confirmation of a cancer         of these individuals into the workforce and
standards as a workforce and are in line           diagnosis should prompt the initiation of          community as it has been identified as a key
with our values, both professionally and           multidisciplinary team (MDT) monitoring,           factor in workplace success.23
personally. Quality-based projects are             including all the diagnostic and therapeutic           With the multicultural transformation
derived from evidence built on research,           specialties involved in the care process."17       of the health workforce, there is also a more
providing legitimacy to a workforce                It can be argued that specialized medical          culturally diverse patient population. All
who respects such informed action.8 The            laboratory professions should be included in       health professionals, whether frequently
following examples describe some of these          such a list, given their status as information     client-facing or not, should be accustomed
standard expanding initiatives for the             custodians that support decision making. As        to providing care to patients from different
medical laboratory profession, in alignment        precision medicine, preventive screen testing      backgrounds. The Canadian Medical
with other health professions.                     and the sheer number and complexity of             Protective Association defines cultural
                                                   diagnostic tests grow, the MLP will have a         competence as incorporating, "a mix of
Example 1: Greater Interconnectivity               greater stake in disseminating its knowledge       beliefs and behaviours that define the values
Approximately a decade ago, the Health             directly and advising on testing requirement       of communities and social groups."24
Council of Canada identified improving             to ensure patients receive the best care               Professionals are increasingly aware of the
teamwork as a critical component in                possible. This current and future culture          way in which culture can shape the practice
accelerating system change9 and improving          change creates a supportive environment            of health care and influence health outcomes.

10    CJMLS Spring 2017
Such conviction is based on evidence that         which can subtly start to transfer beyond         with a high level of engagement reported
has found that when patients who are treated      initial initiative intent. Proactive behaviour    22% higher productivity from employees
by health professionals with similar cultural     in the work environment involves self-            (a meta-analysis of 1.4 million employees).
backgrounds, the resulting interactions           initiated, anticipatory action aimed at           Jim Harter PhD, a chief scientist at Gallup
lead to better understanding and improved         change.30 Research has shown that proactive       Research explains, "Engaged employees are
outcomes.                                         employees may redefine organization goals         more attentive and vigilant. They look out
   "To deliver person- and family-centred         to come up with more challenging ones31 and       for the needs of their coworkers and the
care, future health care professionals            that they may actively influence socialization    overall enterprise, because they personally
will require an unprecedented level of            processes in order to improve the quality of      'own' the result of their work and that of the
competency, understanding and sensitivity         work life.32                                      organization."37 It is this personalization that
to the diverse populations they serve," says                                                        acts as a parallel influencer to the policies
Heather Young, associate vice chancellor for      Engagement                                        being implemented across Canada.
nursing and founding dean of the Betty Irene      The proverb, "You can lead a horse to
Moore School of Nursing.25 Not only is there      water, but you can't make it drink," has          Conclusion
a direct change across time in the diversity      great meaning in regards to workforce             Whether we consider the changes in
of value systems but these types of policies      engagement. Health professionals such as          workforce, the profession, the education
can strengthen a workforce indirectly             physicians, nurses33 and medical laboratory       system, or the professionals themselves,
through emphasizing and instilling values         professionals (as shown in this article series)   what is clear is that medical laboratory
of inclusiveness. It has been found that a        are working at top levels within their scopes     professionals have sharpened their awareness
leader's level of inclusiveness can predict its   of practice to accommodate patient and            of the driving change factors and taken hold
employee's feelings of psychological safety.      system demands. It is understood that these       of embracing these to improve and expand
From this, psychological safety can predict       and other health professions are at a critical    their professional standards.
engagement in quality improvement work.26         threshold for their ability to provide more           The MLP is working collectively (even
                                                  and greater care when resources, time and         when unintentionally) toward new frontiers,
Example 3: Proactive Change                       mental stamina is stretched thin. Why, then,      exploring roles in big data, as information
Population health strategies focus on a           are health professionals such as medical          agents, overcoming technological advances
preventive approach to primary care to            laboratory professionals deeply engaged in        and working toward a better integrated
support the aging population and teach the        continuing to do more?                            care setting that fosters a work-life balance.
younger generation to strive for their best          Why do you stay late to finish a diagnostic    It doesn't matter whether the professional
health. Our traditional health system model       test instead of handing it over to the next       has just completed their certification exam,
has been reactive, based on the acute care        staff member? Why do you remember the             is minutes away from retirement or is
paradigm in which the focus is to address         names of patients from test tubes, even when      somewhere in between. The profession,
urgent issues and manage chronic illnesses.27     you have never met them? Why do you care          as it stands today, holds its head high and
In 2015, estimates showed that Canada, for        about the results of a person you draw blood      demonstrates the large steps it has taken to
the first time, had more people 65 years or       from each month?                                  expand and rejuvenate its scopes of practice
older than children between newborn to 14            There is a collective psychological shift      at the highest level of achievement to date.
years old.28 The increase in baby boomers         in the health care system as initiatives for
using the health system has shifted the           a greater patient-centred system remind us
focus for the health system to be proactive       why we entered the health field in the first
in managing care in order to ensure acute         place.34 The current understanding of this                     Laura Zychla
settings will be able to handle the influx of     patient focus deals with their experience                      Researcher, CSMLS
future patients as well as to prolong their       as well as the quality and security of their
good health as long as possible. Due to this,     health information.35 This is not to presume
more patients are treated in outpatient and       that health professionals forgot along the         ReferenceS
ambulatory settings than ever before as           way; rather, it is merely a mechanism to            1 The Advisory Panel on Healthcare Innova-
more visits are focusing on screening and         realign our focus to the most important              tion (2015). Unleashing Innovation: Excellent
preventive care. Alongside of this, there         concept as a nation. It is a powerful force to       Healthcare for Canada. Last retrieved Dec 5
is greater priority placed on training the        engage health professionals to work toward a         2016 from http://healthycanadians.gc.ca/
                                                                                                       publications/health-system-systeme-sante/
workforce to provide health promotion and         common goal. Research has shown that such
                                                                                                       summary-innovation-sommaire/alt/
prevention services.29                            engagement can lead to improvements such             summary-innovation-sommaire-eng.pdf
   This change in policy can affect workforce     as increased motivation, achievements and           2 Lemieux-Charles L. (2010). Accelerating the
standards through its ability to condition        personal satisfaction in the workplace.36             workplace health agenda. Healthcare Papers,
a profession to think and act proactively,           In a recent Gallup poll, organizations             10(3), pp. 33-7.

                                                                                                                                      csmls.org     11
IN FOCUS
                                                                                                                                                       PART
                                                                                                                                                       4 OF 4

   Porter ME, & Lee TH. (2013). The strategy that
     3                                                     org/csmls/media/documents/position_state-            ucdmc.ucdavis.edu/medicalcenter/fea-
   will fix health care. Harvard Business Review.          ments/HHRStaffingPositionStatementFINAL.             tures/2010-2011/02/20110224_diversity-inclu-
   Last retrieved Dec 5 2016 from https://hbr.             pdf                                                  sion.html
   org/2013/10/the-strategy-that-will-fix-health-           It is the understanding of the Canadian Soci-
                                                          15                                                    Nembhard IM, & Edmondson A. (2006). Making
                                                                                                               26

   care.                                                   ety for Medical Laboratory Science that this is      It Safe: The effects of leader inclusiveness and
 4 Lowe G, & Chan B. (2010). Using common work           referring to the similar regulated occupation in     professional status on psychological safety and
   environment metrics to improve performance              Canada of medical laboratory technologists.          improvement efforts in health care teams. Jour-
   in health care organizations. Healthcare Papers,         Harrison AM, Gajic O, Pickering B, & Herase-
                                                          16                                                   nal of Organizational Behavior, 27(7), pp. 941-66.
   10(3), pp. 8-23.                                        vich V. (2016). Development and implementa-           Ministry of Health and Long-Term Care.
                                                                                                               27

 5 Moss M. (2016). The health care workforce of          tion of sepsis alert systems. Clinics in Chest       (2007). Preventing and Managing Chronic Disease:
   the future, Institute for Healthcare Improvement.       Medicine, 37(2), pp. 219-30.                         Ontario's Framework. Last retrieved Dec 5 2016
   Last retrieved Dec 5 2016 from www.ihi.org/              European Partnership for Action Against
                                                          17                                                   from www.health.gov.on.ca/en/pro/programs/
   communities/blogs/_layouts/ihi/community/               Cancer (2013). Policy Statement on Multidis-         cdpm/pdf/framework_full.pdf
   blog/itemview.aspx?List=7d1126ec-8f63-4a3b-             ciplinary Cancer Care. Last retrieved Dec 5           Statistics Canada (2015). Annual Demographic
                                                                                                               28

   9926-c44ea3036813&ID=221                                2016 from www.ecco-org.eu/~/media/Docu-              Estimates: Canada, Provinces and Territories:
 6 Lowe G. (2012). How Employee Engagement               ments/ECCO%20sections/Public%20Affairs/              Highlights. Last retrieved Dec 5 2016 www.
   Matters for Hospital Performance.                       Positions%20and%20publications/Policy%20             statcan.gc.ca/pub/91-215-x/2015000/aftertoc-
  Healthcare Quarterly, 15(2), pp. 29-39                   Statement%20on%20Multidisciplinary%20                aprestdm1-eng.htm
 7 Canadian Foundation for Healthcare Improve-           Cancer%20Care%200212.pdf                              The Evidence Centre for Skills for Health
                                                                                                               29

  ment (2014). Healthcare Priorities in Canada:             Wen J, & Schulman KA. (2014). Can team-
                                                          18                                                   (Unknown). Key Changes in The Healthcare
  A Backgrounder. Last retrieved from www.                 based care improve patient satisfaction? A           Workforce: Rapid Review of International Evi-
  cfhi-fcass.ca/sf-docs/default-source/docu-               systematic review of randomized controlled           dence. Last retrieved Dec 5 2016 from www.
  ments/harkness-healthcare-priorities-canada-             trials. PLoS ONE, 9(7), p. e100603.                  skillsforhealth.org.uk/index.php?option=com_
  backgrounder-e.pdf                                        Statistics Canada (2016). Annual Demographic
                                                          19                                                   mtree&task=att_download&link_id=100&cf_
 8 Example: Clements D, Dault M, & Priest A.             Estimates: Canada, Provinces and Territories:        id=24
   (2007). Effective teamwork in healthcare:               Highlights. Last retrieved Dec 5 2016 from            Bindl UK, & Parker SK. (2010).Proactive Work
                                                                                                               30

   Research and reality. Healthcare Papers, 7(SP),         www.statcan.gc.ca/pub/91-215-x/2016000/              Behavior: Forward-Thinking and Change-Oriented
   pp. 26-34.                                              aftertoc-aprestdm1-eng.htm                           Action in Organizations. Last retrieved Dec 5
 9 Health Council of Canada. (2005). Health Care          Canadian Health Human Resource Network
                                                          20                                                   2016 from http://citeseerx.ist.psu.edu/viewdoc/
   Renewal in Canada: Accelerating Change. Last            (2013). Internationally Educated Health Care         download?doi=10.1.1.461.6487&rep=rep1&typ
   retrieved Dec 5 2016 from http://healthcoun-            Professionals. Last retrieved Dec 5 2016 from        e=pdf
  cilcanada.ca/tree/2.48-Accelerating_Change_              www.hhr-rhs.ca/images/stories/docs/fea-               Hacker, W. (1985). Activity: A fruitful con-
                                                                                                               31

  HCC_2005.pdf                                             tures/iehp_one_pager.pdf                             cept in industrial psychology. In M. Frese & J.
    Health Council of Canada. (2005). Modernizing
 10                                                        Health Canada (2015). Health Care System:
                                                          21                                                   Sabini(Eds.), Goal Directed Behavior: The Concept
  the Management of Health Human Resources in              Internationally Educated Health Care Profession-     of Action in Psychology (pp. 262-283).Hillsdale,
  Canada: Identifying Areas for Accelerated Change.        als. Last retrieved Dec 5 2016 from www.hc-sc.       NJ: Lawrence Erlbaum.
  Last retrieved Dec 5 2016 from http://publica-           gc.ca/hcs-sss/hhr-rhs/strateg/init-prof-educ/         Ashford, S. J., & Black, J. S. (1996). Proactivity
                                                                                                               32

  tions.gc.ca/collections/collection_2007/hcc-ccs/         index-eng.php                                        during organizational entry: The role of desire
  H174-1-2005E.pdf                                          Example: Become Certified - Internationally
                                                          22                                                   for control. Journal of Applied Psychology, 81(2),
    Dinh T. (2014). Why Interdisciplinary Health Care
 11                                                       Educated Professionals: First Steps to Cer-          199-214.
  Teams Are Better for Canadians and the Health            tification, see http://csmls.org/Certification/       Henderson R. (2014). 7 Major Healthcare
                                                                                                               33

  System. Last retrieved Dec 5 2016 from www.              Become-Certified-Internationally-Educated-           Workforce Changes not Caused by the PPACA.
  conferenceboard.ca/economics/hot_eco_topics/             Profes/First-Steps-to-Certification.aspx             Last retrieved Dec 5 2016 from www.becker-
  default/14-03-13/why_interdisciplinary_health_            Western & Northern Health Human Re-
                                                          23                                                   shospitalreview.com/human-capital-and-risk/
  care_teams_are_better_for_canadians_and_                 sources Planning Forum (2006). Literature            seven-major-healthcare-workforce-changes-
  the_health_system.aspx                                   Review of Issues relating to the Needs, Chal-        not-caused-by-the-ppaca.html
    Example: Canadian Interprofessional Health
 12                                                       lenges and Successes relating to Integration of       Health Council of Canada (2011). Defining,
                                                                                                               34

  Collaborative (2010). A National Interprofessional       Internationally Educated Health Professionals        Measuring and Recognizing Patient Centered
  Competency Framework. Last retrieved Dec 5               (IEHP). Last retrieved Dec 5 2016 from www.          Care. Last retrieved Dec 5 2016 from www.con-
  2016 from www.cihc.ca/files/CIHC_IPCompe-                hhrpforum.com/component/phocadownload/               seilcanadiendelasante.ca/tree/2Frampton.pdf
  tencies_Feb1210.pdf                                      category/10-situational-analysis-for-interna-         McKesson Canada (2013). White Paper:
                                                                                                               35

    Example: Matukas LM , Allaire S, Russell A,
 13                                                       tionally-educated-health-professionals?down          Patient-Centered Care A Framework for Care
  Jothy S, Hyland R, & Batty HP. (2010 ). Envision-        load=61:literature-review-of-issues-relating-        Coordination. Last retrieved Dec 5 2016 from
  ing a successful simulation Interprofessional edu-       to-the-needs-challenges-and-successful-              http://healthcareathome.ca/mh/en/Documents/
  cation model partnering microbiology residents           integration-of-iehps-nov-2006-                       RelayHealth_-_White_Paper%5B1%5D.pdf
  and microbiology medical laboratory technologist          Canadian Medical Protective Association
                                                          24                                                    Al-Sawai A. (2013). Leadership of health care
                                                                                                               36

  trainees. Last retrieved Dec 5 2016 from www.            (2014). Duties and Expectations: When Medicine       professionals: Where do we stand? Oman Medi-
  royalcollege.ca/rcsite/documents/canmeds/                and Culture Intersect. Last retrieved Dec 5 2016     cal Journal, 28(4): 285–7.
  canmeds-matukas-microbiology-e.pdf                       from www.cmpa-acpm.ca/-/when-medicine-                Baldoni J. (2013). Employee engagement does
                                                                                                               37

    Canadian Society for Medical Laboratory
 14                                                       and-culture-intersect                                more than boost productivity. Harvard Business
  Science (2016). Position Statement: Human                 UCDavis Medical Centre (2011). Ensur-
                                                          25                                                   Review. Last retrieved Dec 5 2016 from https://
  Resource Allocation for Medical Laboratories.            ing diversity and inclusion in health care.          hbr.org/2013/07/employee-engagement-does-
  Last retrieved Dec 5 2016 from http://csmls.             Last retrieved Dec 5 2016 from www.                  more.

12       CJMLS Spring 2017
PERSPECTIVES
The Perspectives section of the Canadian Journal of Medical Laboratory Science (CJMLS) seeks to provide thoughts, insights, and opinions from
individuals with different points of views. We hope that as this section evolves, it allows us to present a broader array of topics that reflect the
varied careers and experiences of our members. If you are interested in contributing to the Perspectives section, email us at editor@csmls.org.
A career Perspective

Leaping into
                                                                               How will I know what I'm doing?
                                                                               There is no manual on leadership. Leadership cannot be taught – it
                                                                               comes from within but can always be improved. "When I first accepted

Leadership
                                                                               my supervisor position, I was coming from a department where we had
                                                                               training documents but when I first became a supervisor I thought,
                                                                               "'Now what?'" says Giroux. "You really learn a lot the hard way; there is

W
                                                                               no training manual."
              hat is leadership? Leadership is about working toward a             Starting out in any new role can be a little scary and you'll likely
              vision and bringing together the skills needed to deliver        come across unfamiliar challenges. In order to succeed as a leader,
              it. An effective leader is someone who creates the vision        you will need to mentally make the shift. Recognize that you are in a
for the future, motivates others to share that vision, and provides            different role and the expectations of you and the results you deliver
information and methods to effectively achieve the vision.                     will differ from your last position. A few of those "not-so-fun" duties
    Renee Giroux, Manager of Histology and Cytology at Grand River             you'll come across in leadership are:
Hospital, gave a presentation on leadership at a recent CSMLS Dinner
& Dialogue. Based on her presentation, we've gathered some of her              Set Clear Expectations
thoughts on what to expect if you're thinking about moving into a              You may be walking into a leadership position in a place where you
leadership role.                                                               may have already made longstanding and strong relationships.
    Giroux's journey began in 2013 when she took the leap into                 However, as a new manager, the expectations are different and you
leadership. She took a fearful step out of the union and never looked          need to set boundaries. To ensure you are taken seriously as a leader,
back as she became a supervisor where she managed five rural hospitals         it is important to set clear expectations and hold staff accountable to
and supported four other rural hospital labs. In July 2016, she began          those expectations. Your staff is watching, so set the standards and then
a new position at Grand River Hospital managing the Histology and              follow them yourself as well.
Cytology department. Her experience of being managed by various
types of leaders was a learning experience. She was able to work with          Facilitate Fierce and Honest Conversations
leaders who were exceptional and whom she wanted to model her                  As a leader you will be expected to successfully engage in open and
behaviours around. There were others who were less inspirational but           ongoing communication with your team. You'll need to be able to
she saw as an opportunity to learn from them as well.                          take individuals aside to discuss their performance and have those
    "I consider myself to be the type of leader who focuses on facilitating    honest and difficult conversations. "These are kind of the ugly sides in
conversations," says Giroux. "I manage by common sense and I believe           leadership," says Giroux. "Nobody likes to do it, but it has to be done."
that I have common sense when it comes to decision-making. If it feels
right for the department, then why not? If operationally we can support        Schedule Follow-ups with your Staff
it then why wouldn't we do it… and that's kind of my style."                   You are now in a role that gives you responsibility to assess the
    Stepping into a leadership role is often one of the most challenging       performance of those within your team and give valuable input into
career moves you will make. In her presentation, Giroux addresses              their work life. Try to set regular follow-up meetings with your staff and
three important things to consider if you're thinking about taking that        deliver a progress report. Find out what you can do as a leader to help
leap into leadership. Ask yourself these questions:                            support them in their work life.
                                                                                   Transitioning into a leadership role for the first time, doesn't need to
Am I capable of being a leader?                                                be hard. Just remember, you cannot make 100% of people happy 100%
"Not everyone should be a leader," says Giroux. Leadership isn't for           of the time. "I, myself, am a people pleaser," says Giroux. But exceptional
everyone, so when you are in the process of making the decision to             communication is key and is an important skill every leader must have.
step into a leadership role, make sure it's right for you. Are you able            Recognize your own personal strengths but also, surround yourself
to handle leading a team or department? Are you ready to take on the           with others that are strong where you are weak. "I tend to glom onto
responsibility? "Sometimes there are expectations put on individuals           someone in a leadership position that I feel I can learn from," says
that they should 'step up', however it might not be the right fit for them,"   Giroux. "It's good to get that support, mentorship and feedback –
she adds.                                                                      whether it's from those who report to you or your own manager."
                                                                                   Believe in yourself and your ability to handle each bump in the road.
What do I have to do to get there?                                             With each challenge, comes reward.
Often, doing well in your initial job can pave the path for a successful
career in leadership. Sometimes people feel a sense of entitlement
                                                                                            Ashley Rego
and believe that their years of work are what will land them the job.
                                                                                            Marketing and Communications
However, seniority does not imply that you are next in line for that
                                                                                            Associate
promotion. The best way to ensure you get an opportunity to lead is to
                                                                                            CSMLS
go above and beyond in your current position.

                                                                                                                                           csmls.org    15
PERSPECTIVES

A safety Perspective

Housekeeping – Not Just in our Homes
                   {    "A place for everything, everything in its place."- Benjamin Franklin
                                                                                                {
H
           ousekeeping is often under-            the flip side, the sight of overflowing waste          stairs, aisles, emergency exits, emergency
           acknowledged as an activity that is    containers sends a poor message about our              eyewashes and showers, first aid kits, and
           important in our workplaces. There     workplace behaviour. If these practices are            fire extinguishers
are numerous benefits to housekeeping             accepted as normal, then there is a risk of         • Blind spots – prevent collisions by installing
that include injury prevention, increased         allowing more serious workplace hazards to             mirrors or signage
productivity and improved morale. While           develop.                                            • Movement issues – use a suitable cart and
housekeeping can be considered part of our                                                               take elevators instead of stairs
daily routines, providing some structure          Identify target areas in need of                    • Storage areas – place heavy items at lower
to the activity leads to greater consistency.     housekeeping                                           shelves and within easy reach
Everyone in the organization will benefit         There are many areas that are worthy of             • Waste areas – provide sufficient waste
from participating in housekeeping activities     attention as part of a housekeeping program.           containers or empty them more frequently
and this will lead to opportunities for further   • Laboratories, administrative areas, filing       • Step stools – ensure these are available,
improvements, over and above those related           areas, lunch rooms and personal lockers             appropriate and well maintained
to safety.                                        • Spill spots – prepare for spills at laboratory   • Fire sprinklers – ensure items on higher
                                                     sinks, ice machines, water stations and             shelves allow for one metre/three feet
Recognize the value of housekeeping                  washrooms                                           clearance
Our workplaces contain many hazards that          • Histology areas – increase traction where        • Electrical use – determine electrical needs,
we face on a daily basis. In a laboratory            wax is used and prevent wax accumulation            especially when purchasing or moving
setting, we often pay particular attention to     • Exits and equipment – protect access to             equipment
the "high hazard" items such as biological
and chemical hazards, as well as flammable
materials. We must remember to pay
attention to other workplace hazards and
use a good housekeeping program to help
us minimize the number of injuries and
illnesses. For example, it is known that
slips, trips and falls are the second leading
cause of non-fatal, lost-time injuries
(United States Bureau of Labor Statistics).
That statistic highlights the need for us to
maintain a positive culture around the value
of housekeeping. We often feel emotional
distress when our colleagues become ill or
injured during the course of work. There can
be other costs including hiring and training
temporary workers and the burden this
causes on other team members.
    When we feel good about our workplaces,
we tend to perform better. This boost
in happiness leads to benefits for us all,
including the organization and the clients
we serve. Well-kept workplaces create a
sense of well-being, satisfaction and pride
for us that should not be underestimated. On

16    CJMLS Spring 2017
Make a simple plan so that housekeeping becomes a daily routine                                     ReferenceS
                                                                                                     11 Tips for Effective Workplace Housekeeping (July 1,
It's important to ensure housekeeping becomes a daily routine. Housekeeping is best
                                                                                                       2015) National Safety Council, United States of America
performed during the shift, as well as at the end of the day. Always ensure non-laboratory             www.safetyandhealthmagazine.com/articles/12470-
cleaning staff are not exposed to hazardous materials and never involved in cleaning                   tips-for-effective-workplace-housekeeping
contaminated surfaces or laboratory spills. A review of a housekeeping program might                 "A place for everything, everything in its place" -
                                                                                                    

start with casual conversations and informal idea-gathering. It's always useful to involve           attributed to Benjamin Franklin (Retrieved Dec 1, 2016)
coworkers with a keen eye for safety. These steps can be followed up with a request to               Goodreads www.goodreads.com/ quotes/175428-a-
                                                                                                     place-for-everything-everything-in-its-place
management for support to formally conduct brainstorming sessions, workplace tours                   Good Housekeeping is Good Business: 5 Steps
and review of incident trends. It helps to gather as much information from representative              to a Safer Worksite (April 9, 2014) Occupational
workers so that everybody feels involved. We are the best resource to identify greatest                Health and Safety, United States of America https://
opportunities or "problem areas" and come up with practical solutions.                                 ohsonline.com/Blogs/The-OHS-Wire/2014/04/Good-
    Reflect on the plan so any new housekeeping activities do not introduce new hazards                Housekeeping-Is-Good-Business.aspx
                                                                                                     Non-fatal Occupational Injuries and Illnesses
into the workplace. For example, instead of increasing the number of waste containers
                                                                                                       Requiring Days Away from Work, 2015 (November 10,
(and perhaps clutter), consider more frequent removal of the waste. A well-developed                   2016) United States Bureau of Labor Statistics ww.bls.
housekeeping program will also help identify the most important issues to address in a                 gov/news.release/pdf/osh2.pdf
formal inspection program. This link between the two programs will help reinforce the                Workplace Housekeeping - Basic Guide (June 6, 2014)
value of the housekeeping program.                                                                     Canadian Centre for Occupational Health and Safety,
We all want to enjoy the work we                                                                       Ontario www.ccohs.ca/oshanswers/hsprograms/
                                                                                                       house.html
do and that requires a commitment                        Dr. Eoin O'Grady, PhD, CRSP                 Workplace Housekeeping: An Important Factor in
– including that from our                                Manager of Occupational Health                Preventing Injuries (August 2, 2016) Service and
management – to see housekeeping                         and Safety, University Biosafety Officer      Hospitality Safety Association, Saskatoon http://
as a part of daily routines that is                      University of Calgary                         servicehospitality.com/workplace-housekeeping-an-
worth the time and effort.                                                                             important-factor-in-preventing-injuries/

                                  CSMLS Board of Directors Election
                              Shape the future of your Society with your vote

                                                                               2018 Offices Open for Election:

                                                                               •     Director, Quebec

                                                                               •     Director, Manitoba &
                                                                                     Saskatchewan

                                                                                     Voting closes April 18, 2017

                                                                                                       election.csmls.org

      election ad-Spring.indd 1                                                                                                    04/01/2017 csmls.org
                                                                                                                                              4:24:42 PM   17
SCIENTIFIC SECTION

Case Report: Impact of Mass Forest Fire
Evacuation of Fort McMurray on Quality of Stored
Red Blood Cell Concentrates pg.19-22

Patient Portals in an Information
Demanding Society pg.24-27
Case Report: Impact of Mass Forest Fire
Evacuation of Fort McMurray on Quality of
Stored Red Blood Cell Concentrates
Anita Howell, Angela Hill, Tracey R. Turner
Centre for Innovation, Canadian Blood Services, Edmonton, AB, Canada
Heather Blain, Susan Nahirniak
Alberta Health Services, Edmonton, AB, Canada
Susan Nahirniak, Jason P. Acker
Laboratory Medicine and Pathology, University of Alberta, Edmonton, AB, Canada

ABSTRACT

O
          n May 3, 2016, the City of Fort McMurray, Alberta ordered        of forest and was not brought under control until July 5, 2016.1
          the evacuation of 80,000 people due to the threats from          Ten units of group O Rh negative RCC units were transferred at
          a large-scale forest fire. During the evacuation of the          1715h to a field hospital (Figure 2) at the Firebag facility on the
regional hospital, red cell concentrates (RCCs) were transported           Suncor Energy site located 118 km north of the Northern Lights
with critically ill patients to a remote field hospital site or retained   Regional Health Centre (NLRHC, Fort McMurray, AB). These units
at the evacuated blood bank. As there was concern over the impact          were transferred by ambulance when the hospital patients were
of extended shipping times, transport delays and exposure to               evacuated and were packed in blood shipping containers according
environmental contaminants present in both facilities, 12 units were       to standard operating procedure for packing blood for referral with
put in quarantine pending the non-destructive testing of the products.
RCCs were quality tested at day 14 or 28. Two units had hemolysis
levels greater than the current Canadian Standards Association
standard of
SCIENTIFIC SECTION

Figure 2
The underground remote field hospital where RCCs were sent
to help support the evacuated patients from the Northern Lights
Regional Health Centre. (Photo credit: David Matear)

critical patients. Although the drive to the Firebag site normally
takes one hour, 40 minutes it took more than six hours on this day.       Figure 3
Within 36 hours, these units were transferred to a consumer-grade         Non-destructive sampling from the units evacuated from the Fort
refrigerator with regular four-hour temperature monitoring and
                                                                          McMurray forest fire.
examination of the Safe-T-Vue® 10 temperature indicator devices
(William Laboratories, Morris Plains, NJ) which had been applied
when the units were initially received into the hospital inventory.       table 1
Due to heavy smoke and an Air Quality Health Index (www.ec.gc.            In vitro quality characteristics of red cell concentrates
ca/cas-aqhi) of 10+ (extreme), the field hospital was closed on May       evacuated from hospital
7 and the RCCs were subsequently returned to the NLRHC. On
                                                                                                                    Unit Age at       Unit
May 13, due to the fact that a national shortage of group O RCC              Storage         Manufacturing
                                                                                                                     Testing          Volume
had been declared on May 6, a decision was made to redistribute                Site            Method
                                                                                                                        (d)           (mL)
8 of the 10 units which were still in date, as well as four units of
O positive RCC that had remained at the evacuated NLRHC in a                                  Top / Bottom              14 ± 1        282 ± 16
blood bank refrigerator. These 12 units were sent to the University of       Firebag           (RCF; n=3)              (14, 15)       (267, 299)
Alberta Hospital in Edmonton. This transport included three boxes             Field
packed using a validated configuration for unit redistribution and           Hospital            Top / Top             14 ± 1         318 ± 28
a standard laboratory courier with a transport time of four hours,                              (WBF; n=5)            (14, 15)‡       (278, 353)
30 minutes. Cold chain was maintained on each of the 12 units as
evidenced by data logger temperature devices (TRIX-8, LogTag                Northern          Top / Bottom             28 ± 0         279 ± 11
Recorders, Auckland, New Zealand) and Safe-T-Vue® temperature                Lights            (RCF; n=2)*            (28, 28)†       (271, 287)
indicators stuck to each RCC unit. As there was concern over the            Regional
impact of exposure to the significant environmental contaminants             Health             Top / Top               27 ± 0        319 ± 23
present in both facilities and the extended shipping times, all 12           Centre            (WBF; n=2)*             (27, 27)       (303, 335)
units received were put in quarantine until quality assurance testing
could be completed.
   Ten units were sterilely sampled (Figure 3) by University Hospital
blood bank staff to remove a representative sample for red cell quality
testing at Canadian Blood Services (CBS) Centre for Innovation.
The tubing line attached to the product bag was stripped, the unit

20    CJMLS Spring 2017