INVITATION TO IFBB WORLD SEMINAR FOR JUDGES AND COACHES
Page content transcription
If your browser does not render page correctly, please read the page content below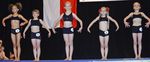 INVITATION TO
IFBB WORLD SEMINAR FOR JUDGES AND COACHES

Are you interested in learning what the IFBB is all about,
what the judges are looking for, and the do's and don'ts of
posing, the secrets of preparation for a contest ? Well, to
hear that there will be a perfect opportunity for you on April
6th, 2013 in Vilnius, Lithuania where Pawel Filleborn, the
Chairman of the IFBB Judges Committee, will run (in
English) the International Seminar from the successful series
of the World Judges Seminars. This is your opportunity to
learn and gain as much information as you can. We look
forward to seeing you all there, everyone is welcome.

DATE:
April 6th, Saturday, 2013.

PLACE:
Park Inn by Radisson Vilnius North Hotel, Vilnius,
Ukmergės Str. 363, Lithuania
www.parkinn.com/hotel-vilnius

ORGANIZERS:
Lithuanian Bodybuilding & Fitness Federation               in
cooperation with the IFBB Judges Committee.

COORDINATOR:
Remigijus Bimba, Chairman, Judges Committee,
Lithuanian Bodybuilding & Fitness Federation
(+370 610 23144), E-mail: teiseju.kolegija@ifbb.lt.

REGISTRATION FEE:
Registration will be organized from 8.30 till 9.00 on the 6th
of April at Seminar place.
Participant's Registration fee is 30 EUR / person.
IFBB cerification-diploma is 20 EUR / person.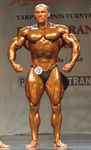 SEMINAR'S SCHEDULE:

09:00 – 13:00: Men's Bodybuilding:
   1) Contest procedure and running order,
       age and bodyweight categories.
   2) Competitors' and judges' duties and
       responsibilities.
   3) Bodybuilding development directions
       and judging trends.

13:00 – 14:00: Lunch

14:00 – 16:00: Training periodization and pre-
contest preparation.

16:00 – 18:00: Presentation of the other sport
disciplines in bodybuilding and fitness.

All IFBB official sport disciplines are
presented during the seminars, including basic
rules, responsibilities, order of the contests,
attires, scoring system and assessment criteria.
All lectures are illuminated and delivered as
Power Point presentations. All details are
shown on pictures taken at the IFBB world and
continental championships. Differences
between muscle density, definition and
separation are shown by the champions. Body
proportions, symmetry and shape are explained
in all details and aspects. You will be able to
see what the "total package" means. The
seminar include also training and nutrition
lecture.

ENTRIES: All entries and arrival information
should be sent at the latest March 25th, 2013
to Remigijus Bimba E-mail:
teiseju.kolegija@ifbb.lt.
Please inform us about your arrivals even
earlier, if it's only possible

International seminar coordinator
Remigijus Bimba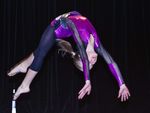 JUDGES SEMINAR 2013
  How to assess
compulsory poses?
       BALANCE
All muscle groups should be
developed to a similar
degree.
All bodyparts should be "
in harmony.
No so called "weak points"
or underdeveloped muscles.
                              73
CLASSIC BODYBUILDING

    ! It is a NEW DISCIPLINE
    in response to the increasing
      demand for competitions
               for men
         who prefer to develop
           a less muscular,
           yet athletic and
            aesthetically
         pleasing physique.

                                    4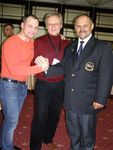 JUDGES SEMINAR 2013
        MEN FITNESS

      BODYWEIGHT CATEGORIES:

UP TO 170 CM:
    BODY HEIGHT [CM] - 100 + 1 [KG]
UP TO 175 CM: "
  BODY HEIGHT [CM] - 100 + 2 [KG]
UP TO 180 CM: "
  BODY HEIGHT [CM] - 100 + 3 [KG]
OVER 180 CM: "
  BODY HEIGHT [CM] - 100 + 4 [KG]
                                 5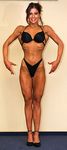 JUDGES SEMINAR –2013
WHAT THE JUDGES ARE "
LOOKING FOR ?

 MUSCLE MASS
How big, thick and full
          the "
    muscles are?
 It is also called "the
          size" "
    of the muscles.
Muscle mass should be "
evaluated depending on "
 the skeletal structure.
                           51
JUDGES SEMINAR 2013

  On the Congress in
   Baku-7.11.2010
        IFBB
 introduced the new
  women's category

   BIKINI FITNESS
                       2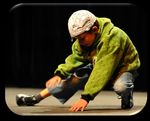 CYCLE TRAINING FOR ADVANCED COMPETITIVE BODYBUILDERS

The entire process of contest preparation, from the beginning to end, including
 transition time after the previous competition, is called macrocycle. It means
  that if the competitor plans to peak twice, in spring and fall, he will have two
    training macrocycles. Each six-month macrocycle will have the following
                                     periods:

                 1)      Contest Preparation
                 2)      Contest Participation
                 3)      Maintenance and recovery"

The adequate mesocycles, assigned to the above three periods of time, may be
created in this six-month (26 weeks) macrocycle:

    - Mesocycle 1: MUSCLE MASS BUILDING
    - Mesocycle 2: STRENGTH BUILDING
    - Mesocycle 3: TRAINING FOR SEPARATION

                                          15
CHILDREN FITNESS

FINALS     (two-day contest)
Round 3 – Fitness Routines

                      Round 4 - Quarterturns

                                               19