IT'S YOUR JOURNEY 2019 Guide to Houston Methodist Rewards and Benefits
Page content transcription
If your browser does not render page correctly, please read the page content below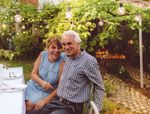 Welcome to Houston Methodist!
You're part of our family and part of one of
the best hospital systems in the country.

Everything we do here demonstrates our
I CARE Values:

I ntegrity
C ompassion
A ccountability
R espect
E xcellence
And your benefits and compensation package is no exception.
As a Houston Methodist employee, you get a complete total
rewards package, including competitive pay, high-quality medical
benefits, paid time off and so much more. Read this guide to
discover everything available to you.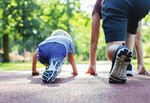 What's Inside

Starting
Your Journey
                                                     Receive an overview of the first step in your
                                                     Houston Methodist journey — enrolling in your benefits
                                                                                                               4
A Healthy
Journey
                                                     Review your health benefits, including your
                                                     medical, dental and vision offerings and more
                                                                                                              11
                                                                                                              25
                                                      Explore the HealthyDirections wellness program
HealthyDirections                                     and find out how you can improve your health while
                                                      earning rewards and prizes along the way

                                                                                                              29
                                                      Discover compensation programs, paid time off and
A Rewarding                                           other benefits to help you balance work, home and
Journey                                               family obligations

                                                                                                              38
                                                     Learn more about how Houston Methodist helps you
A Confident                                          save for retirement and provides support if you become
Journey                                              disabled and can't work

Contacts for
Your Journey
                                                     Find the resources you need
                                                                                                              45
A Map for Your Journey
•   How to Enroll......................................page 5
•   Medical Plans........................pages 12–18
•   Dental Coverage...........................page 21
•   Vision Coverage............................page 22
•   Retirement Plans..............pages 42–43
•   Voluntary Benefits.......................page 44
•   Paid Time Off..................................page 31
•   Premiums............................... pages 50–51

If you have questions, contact your Houston Methodist HR Department or HR Hub at 832.667.6211
or hrhub@houstonmethodist.org. You can also find more information at myHR.houstonmethodist.org.

                                                                                                                   3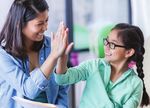 Starting Your Journey
    No matter where you are on your journey at Houston Methodist, enrolling in your benefits is an
    important step. Whether you have been employed at Houston Methodist a while or you are new,
    this guide can help you evaluate your benefits and navigate all Houston Methodist has to offer.

4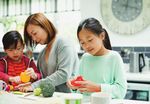 ENROLLING — WHEN, WHERE AND HOW
   Step         Access the Methodist Administrative Resources System (MARS).
     1          From a Houston Methodist facility:                    From home (or a non-Houston Methodist location):
                • Access MARS through the intranet                    • Go to myHR.houstonmethodist.org
                • Select Go under Frequently Accessed Pages           • Under HM Home Access select CLICK HERE
                • Login with your Houston Methodist network           • Select MARS
                  ID and password.                                    • Indicate if you are on a private or public computer
                                                                        and enter your Houston Methodist network ID
                You must be connected to the Houston Methodist
                                                                      • Select how you want to receive your Registration code
                network. Talk to your manager or HR Department
                                                                      • Enter your Registration Code and then your
                to request computer access to enroll.
                                                                        Houston Methodist network password

                   IMPORTANT: If you are a new hire or newly benefits eligible employee, you only have 30 days from
                   your eligibility date to make your benefit elections.

   Step         On the home page, click the Benefits Details tile and select Benefits Enrollment. Then, click Select next
     2          to the Enrollment event. Verify your nicotine status and your spouse's if you cover a spouse on a medical plan.

   Step         Follow the page-by-page instructions to update all applicable benefits. Once finished with updates, click
     3          Save and Continue, Submit and then OK.

   Step         You have successfully completed your enrollment when Submitted appears under Event Status on the Benefits
     4          Enrollment page.

   Step
                Print and/or email your benefit choices from the Benefits Summary page 24 hours after you make your elections.
     5
Important!
Establish your Life and AD&D beneficiaries and Compassion Benefit designee immediately upon initial enrollment.

Need help?
If you need additional assistance, contact your Houston Methodist HR Department or HR Hub at 832.667.6211 or
hrhub@houstonmethodist.org.

                                                                                                                                  5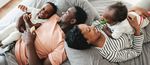 ELIGIBILITY AND STANDARD HOURS
    You are a benefited employee and eligible for Houston Methodist benefits programs if you have weekly standard hours of 20 or
    more and are not classified as temporary or PRN. Standard hours are the hours you are typically scheduled to work in a week
    (e.g., 20, 24, 28, 32, 36, 40) and exclude hours you may work due to overtime.

    Dependent Eligibility Requirements
    You may also enroll your legally married spouse, your common law spouse, your child(ren), your grandchild(ren) and legal ward(s).
    See the following chart for dependent eligibility requirements. Checkmarks indicate which criteria apply. See the plan document on
    myHR.houstonmethodist.org for complete details and dependent eligibility criteria.

                                                                                                                              Optional                             Cigna
                                                                                                                                                 Voluntary
                                               Requirement                         Medical        Dental        Vision       Dependent                            Voluntary
                                                                                                                                                  AD&D1,2
                                                                                                                               Life1,2                           Benefits1,2,3
        Natural or              Covered up to age 26
        Adopted Child           Not married
        Step Child              Covered up to age 26
                                Lives with you
                                Financially dependent on you
                                Not married
        Grandchild              Covered up to age 26
                                Court-appointed legal guardianship
                                Parent is also covered
                                Lives with you
                                Is a dependent for tax purposes
                                Financially dependent on you
                                Not married
        Legal Ward              Covered up to age 18
                                Covered up to age 26
                                Court-appointed legal guardianship
                                Lives with you
                                Is a dependent for tax purposes
                                Financially dependent on you
                                Not married
        Legal Spouse            Have a legal marriage certificate
        Common Law
                                With declaration of informal marriage
        Spouse
                                Dependent children who are determined to be totally disabled according to the provision of each plan
        Disabled
                                may be covered beyond the age limit. Contact Houston Methodist HR Hub at 832.667.6211 or
        Children                hrhub@houstonmethodist.org for more information.
    1
        The legally adopted child of an employee's spouse must be living with and financially dependent on the employee.
    2
        Upon initial enrollment, a spouse and/or dependent child can not be classified as disabled to be eligible for coverage. See plan document on myHR.houstonmethodist.org
        for complete details and dependent eligibility criteria.
    3
        An employee's lawful spouse must be at least age 18, but not yet age 70 to be eligible for coverage.

    Dependent Eligibility and Spousal Surcharge Verification
    Verifications are part of a multi-pronged approach to help control rising Medical Plan costs for employees and Houston Methodist.
    The ConSova Corporation will contact you if you add:
    • A spouse or dependent child(ren) who was not previously covered or who has a break in coverage under the Medical Plan.
    • A spouse to the Medical Plan who is not indicated as being eligible for his/her employer's medical plan.
    • A spouse or dependent in the Out of Area Medical Plan
    NOTE: There is a $150 spousal surcharge per pay period for a spouse who is enrolled in the Medical Plan if the spouse
    is eligible for medical coverage through his or her employer.
6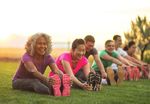 WHAT HOUSTON METHODIST PAYS FOR

    Houston Methodist pays the full cost for:                        Houston Methodist helps pay the cost for:
    •   AirMed Emergency Transportation for Employees                •   403(b) Tax Sheltered Annuity Plan
    •   Basic Life and AD&D Insurance                                •   Adoption Assistance
    •   Bright Horizons College Coach®                               •   Back-Up Care Advantage Program
    •   Business Travel Accident Insurance                           •   College Scholarships for Employees' Children Program
    •   Compassion Benefit                                           •   Dental Coverage
    •   Concierge Care Services by Care.com                          •   Medical Coverage
    •   Defined Contribution Plan (DCP)                              •   Prescription Drug Coverage
    •   Employee Assistance Plan (EAP)                               •   Tuition Assistance
    •   Long-Term Disability (LTD) (after 182 days of employment)
    •   Paid Time Off (PTO)
    •   Senior Care Assist by Care.com
    •   Short-Term Disability (STD) (after 182 days of employment)
    •   Workers' Compensation Insurance

                                                     WHAT YOU PAY FOR

    You pay the full cost for:                                       You can contribute to:
    •   AirMed Medical Transportation for Dependents                 • 403(b) Tax Sheltered Annuity
    •   Legal Plan                                                   • Health Care and Child Care Flexible Spending
    •   MyMethodist Advantages through YouDecide                       Accounts (FSAs)
    •   Optional Employee Life Insurance
    •   Optional Spouse and Dependent Child Life Insurance
    •   Vision Coverage
    •   Voluntary AD&D Insurance
    •   Voluntary Benefits (from Cigna)

Effective Coverage Dates
Benefit premiums are retroactive to the beginning of the pay period of your effective date of eligibility.* Any missed premiums or
deductions will be set up in arrears and will be taken from all paychecks, including bonus payments and tuition reimbursement,
until amounts are paid back.

See pages 50–51 of this guide for bi-weekly premiums.
* You must meet all eligibility criteria.

                     BENEFITS YOU ENROLL IN                          BENEFITS YOU AUTOMATICALLY RECEIVE

    •   Medical                                                      •   Basic Life and AD&D Insurance
    •   Dental                                                       •   Paid Time Off
    •   Vision                                                       •   Emergency Medical Transportation (for you)
    •   Health Care & Child Care Flexible Spending Accounts          •   Compassion Benefit
    •   Optional Life Insurance (Employee, Spouse & Child)           •   Defined Contribution Plan
    •   Voluntary Accidental Death & Dismemberment (AD&D)            •   403(b) Plan
    •   Emergency Medical Transportation for dependents              •   Jury Duty Time Off
    •   Legal Plan                                                   •   Bereavement Leave
    •   Voluntary Benefits                                           •   Short-Term Disability (after your 183rd day)
                                                                     •   Long-Term Disability (after your 183rd day)

                                                                                                                                     7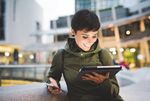 How Your Benefits Work with Standard Hours
             Benefit Plan                                                                Standard Hours Per Week
                                                 20 – 23                    24 – 27                    28 – 31                    32 – 35                      36+
     Medical*                             Additional $20 – $40 bi-weekly premium surcharge                                 No additional bi-weekly premium
                                          based on coverage level                                                          surcharge
     Dental and Vision                    No change/no premium surcharge
     Basic Life and AD&D                  Varies by standard hours (standard hours x base hourly rate x 52 weeks per year
                                          x job category multiple)
     Optional Employee Life               Varies by standard hours (standard hours x base hourly rate x 52 weeks per year
                                          x coverage level multiple)
     Optional Spouse and                  No change
     Dependent Child Life
     Voluntary AD&D                       Varies by standard hours (standard hours x base hourly rate x 52 weeks per year
                                          x coverage level multiple)
     Short-Term Disability                Average number of hours for the last six pay periods (not to exceed your standard hours)
                                          x base hourly rate
     Long-Term Disability                 Varies by standard hours (standard hours x base hourly rate x 52 weeks per year ÷ 12)
     Voluntary Benefits                   No difference in benefit due to standard hours
     PTO                                  Varies by standard hours and PTO category. See pages 31–33 for more information.
     Holiday                              4 hours per                4.8 hours per              5.6 hours per              6.4 hours per              8 hours per
                                          holiday/32 hours           holiday/38 hours           holiday/45 hours           holiday/51 hours           holiday/64 hours
                                          annually                   annually                   annually                   annually                   annually
     Bereavement
     • Child or Spouse                    40 hours available 47 hours available 57 hours available 63 hours available 80 hours available
     • Other Eligible                     12 hours available         14 hours available         17 hours available         19 hours available         24 hours available
       Family Member
     Tuition Assistance                   $2,000 benefit per year                                                          $4,000 benefit per year
     Adoption                             $10,000 of eligible expenses per adoption after adoption is final. Maximum of one adoption per year
                                          per family.
     College Scholarship for              $500 benefit per year (if selected)                                              $1,000 benefit per year (if selected)
     Employees' Children
     Emergency Medical                    No difference in benefit due to standard hours
     Transportation
     Compassion Benefit                   No difference in benefit due to standard hours
     Jury Duty Time Off                   No difference in benefit due to standard hours

    * A move from 20 – 31 to 32+ standard hours per week or vice versa allows you to make certain changes to your Medical Plan elections within 60 days of the change in your
      standard hours. Contact HR Hub at 832.667.6211 or hrhub@houstonmethodist.org for more information.

8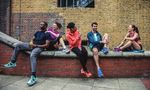 MID-YEAR BENEFIT CHANGES
You can make changes to some benefits (like your 403(b) Plan) anytime during the year, but you can only update other benefits
during Open Enrollment (typically in the fall) or if you have a change in:

• Legal marital status (marriage, divorce, etc.)
• Number of dependents due to birth, adoption, placement for adoption, death or court order
• Employment or status of employee, spouse or dependent that results in gain or loss of coverage
• Residence of employee, spouse or dependent to or from the employer's health plan network service area
• Medicare eligibility
• Weekly standard hours that make you benefits eligible or make you eligible for a different Medical Plan premium rate (only
  medical change allowed)
• Leave under FMLA or an unpaid leave that affects eligibility for coverage
• Medicaid, Children's Health Insurance Program (CHIP) or State Premium Assistance Eligibility/Coverage eligibility status
• Significant change in cost of coverage*
* Includes an increase or decrease in premium due to a change in your weekly standard hours (32+ to 20 –31 or vice versa) or from a change in your requirement to pay a
  spousal surcharge due to your spouse's change in eligibility for his/her employer's plan.

If you have a qualifying life event, you may only submit changes to your pre-tax plans that are consistent with the event. You must
submit changes in MARS within 60 days of the date of the event. If your change is not received within the required time frame, you
will not be able to make the change until the next open enrollment period, with the exception of an ineligible dependent who must
be dropped from coverage effective the date the dependent is no longer eligible.

                             HOW TO CHANGE YOUR BENEFIT CHOICES DUE TO A LIFE EVENT

    • Log in to MARS and click the Benefits tile and select Life Events.
    • Select the applicable life event category.
    • Use the calendar and select the date your life event occurred and click Start Life Event.
    • From the Welcome page, click Next in the top right hand corner to get the Document Upload page.
    • Click Add Attachment, enter the name of your document in the Doc Name Field, click Add Attachment again and then
      Browse File. Select file to be uploaded, click Open, and then Upload and Save. Ensure your document is displayed in the
      Attachment section and click Next in the top right hand corner.
    • Click Start My Enrollment and then Select from the Open Benefits Events section.
    • Follow the page-by-page instructions to update all applicable benefits, dependents and beneficiaries. Once finished with
      updates, click Save and Continue, click Submit and then OK.
    • Click Next until you arrive at the Event Completion and Exit page and then click Complete.

    You only have 60 days from the life event effective date to make your benefit elections. Changes will be processed once
    required supporting documentation is received. Documentation must provide proof of the event as well as the effective date
    of the event. Additional information may be requested based on the type of event and specific benefit plan eligibility criteria.

    Review the detailed Life Event instructions in the HR Hub Library at myHR.houstonmethodist.org or contact HR Hub at
    832.667.6211 or hrhub@houstonmethodist.org if you need assistance.

        You must submit enrollment information for a newborn within 60 days of birth. If the newborn is not enrolled by
        the 60-day deadline, coverage will be canceled back to the day of birth and your child may not be added until
        Open Enrollment for the following year or due to another applicable life event. Any claims will also be reversed.

                                                                                                                                                                          9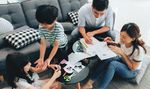 TOOLS AND RESOURCES
     When you have questions about pay or benefits, there are resources to help. Keep this list handy.

                          Resource                                                         Description
      myHR.houstonmethodist.org                           Your gateway to everything Human Resources-related at Houston Methodist
                                                          — HR forms, the HR Hub Library, the HealthyDirections Hot Spot and
                                                          benefit vendor websites. You and your family can access this site from
                                                          anywhere with internet access.
      Your Houston Methodist email                        Click on Webmail and then enter your Houston Methodist network ID
      Accessible at home via the HM Home Access           and password.
      icon on myHR.houstonmethodist.org
                                                          Houston Methodist's primary method of communicating to employees is
                                                          through email.
      HealthyDirections Hot Spot                          Your one-stop-shop to access a variety of HealthyDirections programs,
      Accessible via myHR.houstonmethodist.org            tools and tips.
      Houston Methodist HR Contacts                       Save this icon to your smartphone home screen and never
      Accessible via your smartphone at                   be without important contact information for your benefit
      HMHRcontacts.com                                    plans (e.g., Medical, Dental, Vision plan contact numbers).
      MARS (Methodist Administrative                      In Houston Methodist's Payroll and HR platform — MARS — you can:
      Resources System)
                                                          •   Look up your personal contact information and make updates
      Accessible at home via the HM Home Access
                                                          •   Enroll in and update benefits
      icon on myHR.houstonmethodist.org
                                                          •   Review and manage paycheck, direct deposit and W-4 information
      or via the Houston Methodist intranet.
                                                          •   Complete your in-services and My Learning activities
      Use your Houston Methodist network ID
                                                          •   Add job licenses, other certifications and an internal resume
      and password to log in.
                                                          •   Complete Performance Management and Development activities
      To access MARS from home, contact the               •   Check out current listing of open positions across Houston Methodist
      IT Help Desk at 832.667.5600 to set up
      MARS Home Access.
      My Rewards                                          With My Rewards, you have a front row seat to a personalized summary of
      Accessible via MARS or via                          the total rewards you receive from Houston Methodist. Remember, total
      myHR.houstonmethodist.org. Use your Houston         rewards are more than just your paycheck — they also include work/life
      Methodist network ID and password to log in.        programs, paid time off, medical benefits and so much more.
      Houston Methodist HR Hub                            For questions regarding your benefits.
      832.667.6211 or hrhub@houstonmethodist.org
      HR Payroll                                          For questions regarding personal pay, direct deposit, and W-4 and W-2 forms.
      832.667.6213 or hrpayroll@houstonmethodist.org
      Houston Methodist Parking                           For questions about parking, METRO options and van pools (VPSI).
      713.441.6283 or AskParking@houstonmethodist.org

10
A Healthy Journey
Healthy is not a destination. It is all in the journey. Wherever you are in your healthy journey,
we will be there to support you.

                                                                                                    11
MEDICAL
     Houston Methodist offers three different Medical Plans so you can choose the one that best fits your life and budget.

     • Premier Plan: The plan most employees participate in — 98%, to be exact.
     • Premier Plus Plan: Higher-cost option with the same coverage as the Premier Plan plus out-of-network coverage
     • Out-of-Area Plan: Limited to employees and/or dependents who do not live in Houston

        Especially for New Hires                                             Houston Methodist Coordinated Care Network
        Don't forget when you join Houston Methodist or become               Looking for a primary care physician (PCP)? Check the
        benefits-eligible: You must make your benefit selections             Houston Methodist Coordinated Care Network (HMCC)
        within 30 days from your date of eligibility, or you will not        first. You'll get the same high-quality PCP care for an
        have medical coverage until the next Open Enrollment                 even lower copay.
        period. See page 5 for details on how to enroll.

     PREMIER PLAN: THE HIGHLIGHTS
     • Comprehensive care and services
       ——Primary care doctors to urgent and emergency care, outpatient to inpatient, stitches to all kinds of fixes, plus mental health and
         substance abuse services.
     • 100% free preventive care
       ——Schedule every year, and we'll pay, including for your well woman and well baby visits, vaccinations and immunizations.
     • Relies on the strength of the Houston Methodist Network for care
       ——For most outpatient and inpatient services, you will need to use the Houston Methodist Network for the care to be covered
         by the plan.
       ——You'll pay lower copays, a lower deductible and lower coinsurance for services if you use the Houston Methodist Network.
         For primary care, you'll pay the least with the Houston Methodist Coordinated Care Network.
       ——You can get care at any facility in the Houston Methodist system, which is one of the best hospital systems in the country.
       ——Read more on using the Houston Methodist Network on page 13.
     • Supplements the Houston Methodist Network with the UnitedHealthcare network
       ——Specialists, pediatricians, high-risk obstetricians, urgent and emergency care doctors throughout the region.

     Check out the details on the Premier Plan on pages 14–15. Go to page 50 to see the 2019 premiums.

                                                   MYQHEALTH AT YOUR SERVICE

        Quantum Health (MyQHealth) is available to help you with any Medical          Get the MyQHealth app
        Plan questions or issue. They have a passion for caring, which aligns
                                                                                      Follow these simple steps to
        with who we are and what we do. They're also experts at helping you
                                                                                      obtain your medical and
        navigate the health care system, especially when you need to focus on
                                                                                      pharmacy member ID card:
        your health.
                                                                                      1. Open the Apple App Store or Google Play
        There's just one phone number to call for your health care needs —
                                                                                      2. Search for "MyQHealth — Care Coordinators"
        888.978.7977. MyQHealth can help with:
                                                                                      3. Select the app and tap "Install" to begin
        •   Finding an in-network primary care doctor or specialist                      downloading
        •   Checking on a claim                                                       4. Open the app and register your account
        •   Getting options for therapy, diagnostic scans and more
        •   Understanding long-term support for a diagnosis

12
WHY THE HOUSTON METHODIST NETWORK
Our goal is for you and your family to use the Houston Methodist Network whenever possible. It's good for you, and it's good for us.
There are two reasons why:

1. We know you will receive excellent health care throughout our network, and we are confident that guiding you to our own
   physicians and facilities is a smart and simple decision for your health.
2. Using our physicians and facilities is the most cost-effective option. While we supplement our network with the UnitedHealthcare
   network, you pay lower copays, a lower deductible and lower coinsurance for services within the Houston Methodist
   Network. This is a substantial savings over using a non-Houston Methodist provider.

     Find a Houston Methodist provider:                                    All inpatient and outpatient services (except for a
                                                                           limited few) must be at an HM facility, including:
     • Go to hmhealthplan.com
     • Call MyQHealth at 888.978.7977                                      •   Outpatient surgery
                                                                           •   Inpatient surgery
                                                                           •   Outpatient therapies (radiation and chemotherapy)
                                                                           •   Major diagnostic scans
                                                                           •   Rehabilitation services

                                                                           Preauthorization is required for many services.
                                                                           Your provider will be charged a $250 penalty if
                                                                           preauthorization is not done with MyQHealth.

Exceptions to Using the Houston Methodist Network
For the most part, you can get all your care with Houston Methodist. However, there are services you may need that are not part of
our system:

 Pediatrics                        You can use any pediatrician or pediatric facility in the UHC network. There are no benefits out
                                   of the network. This benefit applies to all dependents 19 years and younger when they need
                                   services. See details on pages 14–15.
 High-risk obstetrics              You can use any high-risk obstetrician in the UHC network. There are no benefits out of the
                                   network. See details on pages 14–15.
 Emergency admission               You can use any hospital for a true emergency. However, your costs will likely be higher in a
                                   non-Houston Methodist facility. You will pay 20% coinsurance until you can be transferred to a
                                   Houston Methodist facility. If you choose to stay past that point, you will pay 50% coinsurance.
 Mental health/substance           All medical plans provide mental health and substance abuse treatment services through
 abuse                             OptumHealth Behavioral Solutions. Find providers by calling MyQHealth at 888.978.7977.
 Other services not available If there is a medical service that is not available within the HM Network, you may get care within
 within HM Network            the UHC Network. You will pay 20% coinsurance (if applicable).

   Skip the waiting room, and it's FREE!
   • Download the Houston Methodist Virtual Urgent Care app and enroll (before you get sick).
   • Sign in and select a provider.
   • Select HM Employee Medical Plan from the drop-down menu on the insurance screen in the About You
     section. Enter your Member ID from your medical plan insurance card in the appropriate section. You do
     not need to enter this information again in the section that asks for a coupon code.

                                                                                                                                       13
PREMIER PLAN BENEFITS
     You will pay the amounts shown for the in-network services listed:

                                                            Houston Methodist                                                                                      High-Risk
                                                                                                UHC Network                        Pediatrics1
                                                                Network                                                                                            Obstetrics
         Annual Deductible
         (applies anytime there is coinsurance)
         • Individual/Family                               $350/$700                        $700/$1,400                     $350/$700                       $350/$700
         Out-of-Pocket Maximum
         (applies to both medical and
         pharmacy; includes all copays,
         coinsurance and deductibles)
         • Individual/Family                               $4,500/$9,000                    $6,000/$12,000                  $4,500/$9,000                   $4,500/$9,000
         • Lifetime Maximum                                Unlimited                        Unlimited                       Unlimited                       Unlimited
         Doctor Care
         • Preventive Services2                            $0                   $0 (physician         $0                     $0
                                                                                office only)
         • Video Visits                                                      $0 via Houston Methodist Virtual Urgent Care app3
         • Primary Care Office Visit                       HMCC Network: $15 $30                      $25                    Not available
                                                           HM Network: $20
         • Specialist Office Visit                         $50                  $80                   $50                    $80 or $50 if doctor
                                                                                                                             is in HM Network
         • Urgent Care                                     $30 at Next Level    $50                   $30 Houston            $30 Houston
                                                           Urgent Care Centers                        Methodist Network      Methodist Network
                                                                                                                            $50 UHC Network                 $50 UHC Network
         • Convenience Care                                $25 at CVS                       $35                             $25 at CVS                      $25 at CVS
                                                           Minute Clinics                                                   Minute Clinics                  Minute Clinics
                                                                                                                            $35 UHC Network                 $35 UHC Network
         Outpatient Services
         • Minor Lab and X-ray                                            $0 as part of an office visit (out-of-network labs will not be covered —
                                                                              Houston Methodist labs, Quest and LabCorp should be used)
         • Diagnostic Mammogram                            $0                          Not available             Not available           Not available
         • Rehabilitation Services/                        $20                         Not available             $30                     Not available
           Outpatient Therapy
         • Nurse Home Visits                                                                              $25 per visit
         • Therapeutic Outpatient Dialysis                 Not available                    20% coinsurance     Not available                               Not available
         • Therapeutic Outpatient                          10% coinsurance                  Not available       $20% coinsurance                            Not available
           (chemotherapy, radiation,
           infusion therapy)
         • Major Diagnostic                                10% coinsurance                  Not available                   20% coinsurance                 20% coinsurance
           (MRI, CAT scan, PET scan
           and nuclear medicine)
         • Outpatient Surgery                              10% coinsurance     Not available             20% coinsurance       20% coinsurance
         • Emergency Room Services                             $250 after deductible (copay waived if admitted as an inpatient within 24 hours)
         • Infertility Benefits4                                                    Limited to a lifetime total of $10,000
     1
       Pediatrics is defined as any covered dependent age 19 and under.
     2
       Includes preventive care and screenings for infants, children, adolescents and adults (office visits, routine and travel immunizations, influenza vaccinations, preventive
       mammograms, etc.) See summary plan description for more detailed information on covered preventive services.
     3
       Dependents must be at least 2 years old to get care through the Houston Methodist Virtual Urgent Care app.
     4
       See the summary plan description in the HR Library on myHR.houstonmethodist.org for further information on the limited coverage within the medical plan.

14
Houston Methodist                                                                        High-Risk
                                                                                        UHC Network                       Pediatrics5
                                                         Network                                                                              Obstetrics
    Inpatient Hospitalization
    • Emergency Admissions                           10% coinsurance                20% coinsurance                20% coinsurance      20% coinsurance
      (per admission)                                                               until transferable
                                                                                    to the HM network;
                                                                                    50% coinsurance
                                                                                    after
    • Non-Emergency Admissions                       10% coinsurance                Not available                  20% coinsurance      $20% coinsurance
      (per admission)
    • Long-Term Acute Care                           10% coinsurance                20% if not available           Not available        Not available
                                                                                    at HM
    • Skilled Nursing Facility/                      10% coinsurance                20% if not available           Not available        Not available
      Inpatient Rehabilitation Services6                                            at HM
      (per admission)

    • Durable Medical Equipment                                                                                20%
    Mental Health/Substance Abuse
    • Outpatient Services                            $20                            $20                            $20                  N/A
    • Inpatient Services7 (per admission)                                                                                               N/A
      ——Non-Emergency Admission                      ——10% coinsurance              ——20% coinsurance              ——20% coinsurance
      ——Emergency Admission                          ——10% coinsurance              ——20% coinsurance              ——20% coinsurance
    • Residential; Day/Partial Treatment                                                                                                N/A
      Programs; Intensive Outpatient;
      Recovery Home (per admission)
      ——Non-Emergency Admission                      ——10% coinsurance              ——20% coinsurance              ——20% coinsurance
      ——Emergency Admission                          ——10% coinsurance              ——20% coinsurance              ——20% coinsurance
    • Employee Assistance Program                    Each year, you and your immediate family may be provided with up to N/A
      (EAP) Visits                                   three, free professional face-to-face counseling sessions per issue
                                                     (some conditions apply). Contact MyQHealth for more information.
5
  Pediatrics is defined as any covered dependent age 19 and under.
6
  Limitation on visits, days or treatments apply; see the summary plan description for detailed information.
7
  All mental health and substance abuse inpatient treatment requires prior notification to MyQHealth before treatment starts.

      Does the Deductible Apply?
      • Is there a copay? That's all you pay. You don't have to meet the deductible before the plan pays the remaining cost.
        The only exception is for Emergency Room visits, where the deductible applies before the $250 copay.
      • Is there a percentage? You will pay the full cost of the service until you meet your annual deductible. Then, you'll pay the
        percentage listed (also called coinsurance), and the plan generally pays the remaining cost.

      Emergency Medical Transportation
      Because you're a Houston Methodist employee, you can use AirMed for emergency medical transportation to a Houston
      Methodist facility at no cost to you. You can also use the service for eligible dependents with a low-cost election into the plan.
      It's available 24/7 from just about anywhere in the world. When would you use a service like AirMed? If you are:
      • Hospitalized or injured while at least 150 miles out of town and want to return home
      • Taken to a non-Houston Methodist facility during an emergency and transferred to a Houston Methodist facility.

                                                                                                                                                           15
THE PREMIER PLUS PLAN
     The Premier Plus Plan is identical to the Premier Plan, except in two ways:

     • It is significantly more expensive every pay period. See the premiums on page 50.
     • It covers out-of-network care.

     Premier Plus Plan Benefits
     You will pay the amounts shown for the out-of-network services listed. For in-network benefits, refer to the chart on page 14.

                                  Service                                                           You Pay
      Annual Deductible
      (applies anytime there is coinsurance)
      • Individual/Family                                               $1,000/$2,000
      Out-of-Pocket Maximums
      (applies to both medical and pharmacy; includes all copays,
      coinsurance and deductibles)
      • Individual/Family                                               $8,000/$16,000
      • Lifetime Maximum                                                Unlimited
      Preventive Services                                               60% after deductible
      Office Visits
      Urgent Care
      Outpatient Services and Supplies
      Inpatient Hospitalizations

           A Word About Privacy
           As a health care provider, privacy is one of our top
           priorities. We know that some of you may not feel
           comfortable getting medical care from co-workers.
           We understand. If that's a concern, you can go to any
           Houston Methodist facility for treatment. We have
           locations throughout the Houston area.

16
THE OUT-OF-AREA PLAN
• Do you cover a spouse or child who doesn't live in Houston? Or do you work remotely full-time for Houston Methodist from
  another city? The Out-of-Area Plan might be the right choice for you.
• The benefits are similar to the Premier Plan, but you or your dependents who are Out-of-Area will rely exclusively
  on the UHC network for care when not in Houston. When in Houston, you will only have access to the Houston
  Methodist Network.
• Proof of need for the Out-of-Area Plan will be required for either yourself or any dependent annually. ConSova Corporation will be
  handling the verification process after you enroll. You'll receive a form to complete and return along with required documentation
  to verify you are eligible for this plan.
• More information on eligibility for the Out-of-Area plan can be found at myHR.houstonmethodist.org.

You will pay the amounts shown for the in-network services listed:

                                       Service                                                                           You Pay
    Annual Deductible
    (applies anytime there is coinsurance)
    • Individual/Family                                                                  $350/$700
    Out-of-Pocket Maximums
    (applies to both medical and pharmacy; includes all copays,
    coinsurance and deductibles)
    • Individual/Family                                                                  $4,500/$9,000
    • Lifetime Maximum                                                                   Unlimited
    Preventive Services        1
                                                                                         $0
    Includes physical exams, treatment of illness, minor diagnostic
    tests billed by physician, injections received in a physician's office
    Primary Care Office Visit                                                            $25
    Specialist Office Visit                                                              $50
    Urgent Care                                                                          $30
    Convenience Care                                                                     $25 at CVS Minute Clinics
    Outpatient Services
    • Minor Lab, X-ray and Diagnostics                                                   $0 as part of an office visit
    • Diagnostic Mammogram                                                               $50
    • Rehabilitation Services/Outpatient Therapy                                         $30
    • Therapeutic Outpatient Dialysis                                                    20% coinsurance
    • Therapeutic Outpatient                                                             20% coinsurance
      (chemotherapy, radiation, infusion therapy)
    • Major Diagnostic                                                                   20% coinsurance
      (MRI, CAT scan, PET scan and nuclear medicine)
    • Outpatient Surgery                                                                 20% coinsurance
    • Emergency Room Services                                                            $250 after deductible
                                                                                         (copay waived if admitted as an inpatient with 24 hours)
1
    See summary plan description for more detailed information on covered preventive services.

                                                                                                                                                    17
Service                                                                                   You Pay
         Inpatient Hospitalization
         • Emergency Admissions (per admission)                                                 20% coinsurance
         • Non-Emergency Admissions (per admission)                                             20% coinsurance
         • Long-Term Acute Care                                                                 20% coinsurance
         • Skilled Nursing Facility/Inpatient Rehabilitation Services                  2
                                                                                                20% coinsurance
           (per admission)
         • Durable Medical Equipment                                                            20% coinsurance
         Mental Health/Substance Abuse
         • Outpatient Services                                                                  $20
         • Inpatient Services (per admission)
                                   3

           ——Non-Emergency Admission                                                            ——20% coinsurance
           ——Emergency Admission                                                                ——20% coinsurance
         • Residential; Day/Partial Treatment Programs;
           Intensive Outpatient; Recovery Home (per admission)
           ——Non-Emergency Admission                                                            ——20% coinsurance
           ——Emergency Admission                                                                ——20% coinsurance
         • Employee Assistance Program (EAP) Visits                                             Each year, you and your immediate family may be provided
                                                                                                with up to three, free professional face-to-face counseling
                                                                                                sessions per issue (some conditions apply). Contact
                                                                                                MyQHealth for more information.
     2
         Limitation on visits, days or treatments apply; see the summary plan description for detailed information.
     3
         All mental health and substance abuse inpatient treatment requires prior notification to MyQHealth before treatment starts.

           Definition of Benefit Terms
           • Medical premium: The amount you pay each pay period for medical insurance through your paycheck.
           • Copays: A set amount you pay when you go to the doctor or use certain services.
           • Coinsurance: A percentage you pay, based on the cost of service.
           • Annual deductible: The amount you pay each year toward the cost of certain covered care before the plan begins to pay.
             If you cover dependents, each time a covered family member pays toward his or her individual deductible, that amount is
             also credited to the family deductible. The plan begins paying as soon as the family deductible is met, even for those family
             members who have not yet met their individual deductible. The deductible applies when you receive services, including
             MRIs, ER visits, outpatient surgeries and inpatient stays.
           • Out-of-pocket maximum: When your share of the cost of eligible medical and pharmacy expenses (your copays,
             coinsurance and deductible) reaches the annual out-of-pocket maximum, the plan pays 100% of your eligible medical
             expenses for the rest of the calendar year. There is a separate out-of-pocket maximum for each individual, as well as a
             family out-of-pocket maximum. The individual and family out-of-pocket maximums work the same way as the deductibles.

           Insider Tip: Lower Your Medical Plan Premiums
           There are ways to lower your Medical Plan Premiums. Take a look:
           • Nicotine Surcharge: To avoid the surcharge, you'll need to verify when you enroll that you (and your covered spouse) are
             nicotine-free, meaning you have not used nicotine in the past 90 days. If you don't declare your nicotine status or you are
             a nicotine user, you will pay $30 more per pay period for medical coverage. A $30 surcharge also applies if your covered
             spouse is a nicotine user or you do not answer the question.
           • Spousal Surcharge: There is a $150 spousal surcharge per pay period for a spouse who is enrolled in the Medical Plan
             if the spouse is eligible for medical coverage through his or her employer.
           • HealthyDirections Premium: Earn lower premiums by completing your Health Track. See pages 26–28 for details.

18
PRESCRIPTION DRUG COVERAGE
Prescription drug coverage is included with both Medical Plans and is provided through CVS Caremark's Value Formulary program.
You and each of your covered dependents must meet an annual $50 deductible. After the deductible has been met, you pay a
copay or coinsurance amount for each tier:

                 Prescription Drug Benefits                                          Retail           Mail Order (90-Day Supply)
                                                    $50 annual deductible per covered person, then…
 Tier 1 — generic                                                 $10                               $25
 Tier 2 — preferred brand*                                        30% (min $35 – max $75)           30% (min $90 – max $190)
 Specialty Drugs
 • Preferred brand specialty                                               $150                    N/A
 • Non-preferred brand specialty                                           $200                    N/A
* Brand drugs will not be covered unless you have first tried the generic version.

Where to Fill Your Prescriptions
CVS Caremark has a retail network of more than 64,000 locations, including CVS, the second-largest pharmacy chain with
7,100 locations and other major pharmacy chains, such as Walgreens and Walmart.
• Short-term prescriptions (up to a 30-day supply): retail, in-network pharmacy
• Longer-term prescriptions (up to a 90-day supply): retail CVS pharmacy or through Caremark's mail services program
• Maintenance prescriptions: must be filled for a 90-day supply once you have obtained two, one-month (up to 30-day)
  supplies of the medication

    In order to keep your copays as low as possible, ask your physician to prescribe Tier 1 (generic) drugs and to provide
    a 90-day prescription with up to three refills for long-term medications.

Value Formulary
You must try a Tier 1 medicine first, and your doctor may have to provide authorization for restricted medicine or you may be
required to pay the full cost of the medication.
The Value Formulary includes medicines that have health benefits and could help you save money. It does not include medicines
that cost more and may not work better than lower-cost options. You may be required to pay up to the full cost of these medicines.
Certain brand medicines are not part of the Value Formulary for some of the most common short-term and long-term conditions.
This list also provides lower-cost plan medicines for these conditions. Ask your doctor to consider these medicines instead of
higher-cost brand medicines. For more information about the Value Formulary, visit info.caremark.com/highvalueplan.

Specialty Medications
Specialty medications are typically used to treat rare or complex diseases (e.g., rheumatoid arthritis or cancer), may be costly and
must undergo an evidence-based validation process before they are covered. You must purchase specialty medications through the
CVS specialty pharmacy network once you have obtained one one-month supply of the medication. Specialty pharmacies will only
dispense a 30-day supply. To locate a participating pharmacy, call CVS Caremark at 855.465.0024.

Generic Medication Support
If you are currently managing chronic health conditions like diabetes, high cholesterol or high blood pressure and earned the
HealthyDirections premiums for 2019, or you are a newly benefited employee in 2019, you qualify for payment assistance for
generic prescriptions related to managing your specific chronic condition. You'll pay $0 for generic prescriptions to treat your
specific conditions.

    Visit myHR.houstonmethodist.org for more information on:

    • Value Formulary Quick Reference List • Value Formulary Medicines with Clinical Requirements • CVS Mail Order Form

                                                                                                                                       19
GET THE CARE YOU NEED WHEN YOU NEED IT

     You will save time and money by knowing your care options when you or a covered family member needs medical attention.

                                                           Convenience
          Video Visits          Doctor's Office                                   Urgent Care         Emergency Room
                                                              Care

       Minor illnesses          Exams,                   Minor illnesses       Urgent, but             Serious or
       and injuries             screenings,              and injuries          not serious or          life-threatening
                                non-urgent care,                               life-threatening        emergency
                                specialist referrals

       Houston Methodist        Preventive care:         CVS Minute Clinic:    Next Level centers:     $250 after
       Virtual Urgent           Free                     $25                   $30                     deductible
       Care: Free                                                                                      (copay is waived
                                HMCC Network             UHC Network           UHC Network
                                                                                                       if admitted within
                                Physicians: $15          convenience           centers: $50
                                                                                                       24 hours)
                                                         clinics: $35
                                Houston Methodist
                                primary care: $20

                                Houston Methodist
                                specialist: $50

                                UHC primary care:
                                $30

                                UHC specialist:
                                $80

          Lowest Cost                                                                                    Highest Cost

       Need help navigating your health care?
       Call MyQHealth at 888.978.7977 if you need to:

       • Find an in-network primary care doctor or specialist
       • Check on a claim or see where you are on your
         deductible
       • Find an in-network urgent care center

20
DENTAL COVERAGE
Houston Methodist employees may participate in one of two Dental Plans offered by Delta Dental:

• DeltaCare® USA (DHMO)
• Delta Dental PPO

Once you make your plan selection upon your eligibility for coverage, you must remain covered in that Dental Plan for the remainder
of the calendar year. You may change your plan during Open Enrollment for coverage effective Jan. 1 of the following year.

Comparing the Dental Plans
                                                          DeltaCare® USA (DHMO)                                  Delta Dental PPO
Plan Features
Choice of Dentists                           Pre-select an in-network primary care dentist;           Your choice; out-of-pocket expenses
                                             each enrolled family member may choose a different       may be higher when using an
                                             DHMO dentist                                             out-of-network dentist
Specialty Care                               Referral needed, but no preauthorization is required     No referral needed
Filing of Claims                             None required                                            You or your dentist submits claim forms
ID Card                                      Yes, includes your primary care dentist information      Yes, but not required to receive service
Access to Dentists                           No, except in an emergency situation when you are unable Access to a large network nationwide, or
(when traveling within the U.S.)             to receive care from your selected primary care dentist you may use an out-of-network dentist
Annual Limits
Deductible                                   None                                                     $50 per covered person per year
Annual Maximum Benefit                       None                                                     $1,500 per covered person
What You Pay for Service
Office Visit                                 $5 copay                                                 N/A
Preventive Care                              $0                                                       $0, no deductible
Periodic oral exam, routine adult or child
cleanings, bitewing X-rays (4 films)
Basic Care                                   Copay based on service                                   Covered at 80% after deductible
Fillings, root canal, periodontal scaling
and maintenance, additional routine
child cleanings, etc.
Major Services                               Copay based on service                                   Covered at 50% after deductible
Bridges, crowns, dental implants, etc.
Orthodontics
Eligible Covered Persons                     Adults and dependent children                            Dependent children
Lifetime Maximum Benefit                     N/A                                                      $1,000 per covered person
                                             Comprehensive ortho treatment — $1,900
Copay/Coinsurance                                                                                     Covered at 50%, no deductible
                                             Other related ortho costs — $670

                                                          DENTAL PLAN RESOURCES

   If you do not choose a primary care dentist within                         With the Delta Dental app, you can:
   30 days of receiving your ID card, one will be chosen                      •   See your ID card
   for you. You can change your dentist as of the first of                    •   Get a cost estimate
   the month by contacting Delta Dental by the 21st of the                    •   Find a dentist
   prior month. If you have an emergency and you are out                      •   Check on your claims, deductible and benefits
   of area, contact DeltaCare USA at 800.422.4234.
                                                                              Download the free app from the Apple App Store or Google Play.

                                                                                                                                                 21
VISION COVERAGE
     Vision coverage is offered separately through EyeMed Vision Care. EyeMed's vision program provides you with eye care at thousands
     of private practice and retail-affiliated providers across the country, most with evening or weekend appointments available.

     Schedule of Vision Plan Benefits
                                                                                                                                                         Out-of-Network
                           Vision Plan Benefits                                                 In-Network Member Cost
                                                                                                                                                         Reimbursement
      Annual Eye Exam with dilation as necessary                                 $10 copay                                                            Up to $45
      Contact Lens Fit and Follow-Up
      Fit and two follow-up visits are available once a
      comprehensive eye exam has been completed                                                                                                       Up to:
      • Standard                                                                 Covered 100%                                                         $40
      • Premium                                                                  10% off retail price, then apply $40 allowance                       $40
      Frames                                                                     $130 allowance; 20% off retail price over $130                       Up to $90
      Standard Plastic Lenses                                                                                                                         Up to:
      • Single vision                                                            $20 copay                                                            $35
      • Bifocal                                                                  $20 copay                                                            $55
      • Trifocal, standard progressive and lenticular                            $20 copay                                                            $70
      • Premium progressive lens                                                 $20 copay, 80% of charge less $120 allowance                         $70
      Lens Options
      Paid by member and added to the base price of the lens
      • UV treatment, tint (solid and gradient),                                 $0                                                                   Up to $8 each
        standard plastic scratch coating
      • Standard polycarbonate                                                   $40 copay                                                            Not covered
      • Standard polycarbonate (children under 19)                               $0                                                                   Up to $20
      • Standard anti-reflective coating                                         $45 copay                                                            Not covered
      • Polarized, other add-ons and service                                     20% off retail price                                                 Not covered
      Contact Lenses                                                             Allowance:                                                           Up to:
      • Conventional                                                             $125 plus 15% off retail price over $125                             $105
      • Disposable                                                               $125 plus balance over $125                                          $105
      • Medically necessary                                                      $0; covered 100%                                                     $200
      Laser Vision Correction                                                    15% off retail price or 5% off promotional price                     Not covered
      Lasik or PRK from U.S. Laser Network
      Additional Pairs Discount*                                                 40% discount on complete pair eyeglass purchase Not covered
                                                                                 and 15% discount on conventional contact lenses
                                                                                 once the funded benefit has been used
      Frequency                                                                  Once every 12 months                                                 Once every 12 months
      Examination, lenses or contact lenses, frame
     * Pursuant to Texas law, discounts may not be available to all network providers. Before your appointment, you should confirm with your provider that discounts are offered.

                                                                      To see a list of participating providers near you, go to eyemedvisioncare.com
              FINDING AN EYEMED
                                                                      and choose Select from the provider locator dropdown box. You can also call
             VISION CARE PROVIDER                                     EyeMed Member Services at 866.723.0514.

22
FLEXIBLE SPENDING ACCOUNTS
A flexible spending account (FSA) is a benefit that allows you to set aside a portion of your pay on a pre-tax basis to use during the
year to reimburse yourself for expenses not covered by other programs. Every dollar you put into your FSA is one that you shelter
from taxes and, ultimately, increases your disposable income. There are two types of FSAs:

• Health Care FSA
• Child Care FSA

                                                   Health Care FSA                                   Child Care FSA
 IRS contribution limits?            $2,650 per year                                  $5,000 per year ($2,500 if married, filing
                                                                                      separate income tax returns)
 Use for?                            Eligible medical, prescription drug, dental      Eligible child care or elder care if you and
                                     and vision expenses                              your spouse (if applicable) work or if your
                                                                                      spouse is disabled or a full-time student for
                                                                                      at least five months during the year
 Whose eligible expenses             For you and any eligible dependents claimed      For a "qualifying person" which includes:
 can I pay for?                      on your federal tax return, even if they are not
                                                                                      • Your dependent under the age of 13
                                     covered by a Houston Methodist Medical Plan
                                                                                      • Your spouse who has lived with you for
                                                                                        more than half the year and is not
                                                                                        physically or mentally able to care for
                                                                                        him or herself
                                                                                      • Other dependents and persons may be
                                                                                        eligible (see IRS Publication 503 for
                                                                                        specific details)
 When can I use funds?               Your total elected contributions for the year    Only your current account balance is available
                                     are available for use at any time to pay for     for use to pay for eligible expenses.
                                     eligible expenses.
 Deadline for incurring              You may be reimbursed for health expenses        You may be reimbursed for dependent care
 expense and requesting              incurred through Dec. 31. The deadline to        expenses incurred through March 15, 2020,
 reimbursement?                      submit expenses for reimbursement is             if you are a plan participant at the end of
                                     May 31 of the following year.                    the calendar year. The deadline to submit
                                                                                      expenses for reimbursement is May 31, 2020.
 Rolls over from year to year?       You may carry over up to $500 in unused          No, you will lose any balance remaining in
                                     funds from your Health Care FSA balance.         your account after May 31, 2020.
                                     You will lose any balance above $500. If your
                                     balance is less than $50 and you do not elect
                                     a Health Care FSA for the following year,
                                     your balance will not carry over.
 Need to save receipts, EOBs         Yes                                              Yes
 and provider invoices?
                                                  Save all of your receipts throughout the year, even when using your
                                                  Consumer Account Card. You may be asked to verify your expenses.

 Contact the IRS for more            800.829.1040                                     800.829.1040
 information on eligible             TDD 800.829.4059                                 TDD 800.829.4059
 expenses:                           www.irs.gov (search for Publication 502)         www.irs.gov (search for Publication 503)

                                                                                                                                         23
Eligible Expenses
                  Health Care FSA                                   Child Care FSA
     • Copayments and deductibles for medical,       • Services provided by babysitters or
       prescription drug, dental and vision            caregivers, including your relatives whom
       expenses                                        you do not claim as exemptions on your
     • Acupuncture                                     federal tax return
     • Vision exams, eyeglasses, contacts and        • Expenses for a housekeeper whose
       laser eye surgery                               services include care of an eligible           If you use FSA funds to pay
     • Hearing exams and services                      dependent                                      for an ineligible expense,
     • Dental exams and services, including          • Services provided by a licensed elder care     you are responsible to pay
       orthodontia                                     center, child care center or nursery school    income tax and a 20%
     • Chiropractic treatment                        • Social Security and other taxes you pay for    penalty on that amount.
                                                       a caregiver

                        For a full list of eligible expenses, see the HR Hub Library on myHR.houstonmethodist.org.

       If you enroll in an FSA plan after Jan. 1, you cannot claim expenses incurred before your effective date in the plan. All FSA
       claims must be submitted by May 31 of the following year.

            If you enroll in an FSA plan after Jan. 1, you
            cannot claim expenses incurred before your
            effective date in the plan. All FSA claims must
            be submitted by May 31 of the following year.

24
HealthyDirections
Houston Methodist is committed to providing high-quality, cost-effective health care.
That commitment doesn't stop with taking care of our patients. It extends to you and your
family members as well. That's why we offer numerous health and wellness options under
our HealthyDirections wellness program.

Even if you are not enrolled in a Medical Plan, many of the programs and resources are
still available to you. Use HealthyDirections to discover available resources, explore the
programs that are the best fit for you and achieve your personal health goals.

                                                                                             25
HEALTHYDIRECTIONS OVERVIEW
     HealthyDirections gives you resources to maintain or improve your health — and your efforts earn you rewards like a lower medical
     premium and entries into an annual drawing for cash!

     To earn the rewards, register on Virgin Pulse and complete your Health Track. You got this!

     Getting Started

         No matter what Health Track you're on, signing up on Virgin Pulse is the first step. Go to join.virginpulse.com/healthydirections
         or download the Virgin Pulse app on your mobile phone to begin.

         Virgin Pulse makes it easy to:

         •   Earn and keep track of your points
         •   Take online classes to earn points
         •   Connect a fitness device to track your steps
         •   Start friendly competitions with coworkers, family and friends

     New Hires:
     If you're hired during the year, you have a special educational program built into Virgin Pulse that gives you all the details on
     HealthyDirections.

     Just by completing the HealthyDirections orientation, you'll earn 15,000 points and complete your HealthTrack, which triggers the
     lower HealthyDirections premium for 2020. It's our HealthyDirections welcome for you!

     Current Employees:
     Every year, you (and your covered spouse) will be assigned a Health Track in December. You can find your assignment in MARS and
     in Virgin Pulse. Most employees and covered spouses will be assigned to the DIY Track. However, some employees and covered
     spouses who are experiencing significant health issues will be assigned to the Guided Track to receive enhanced services from our
     Care Navigator team.

                        DIY TRACK                                                                             GUIDED TRACK

         Earn points to complete your Health Track and receive                                  Work with the Care Navigator team to complete your
         the HealthyDirections premium.                                                         Health Track and receive the HealthyDirections premium.
         Once you earn 15,000 points, your Health Track is                                      Once you have received your Guided Track assignment,
         complete, and you'll earn the HealthyDirections                                        contact the HM Care Navigator team at 346.238.5400
         Premium for 2020.                                                                      to get started. Your Care Coordinator will match you
                                                                                                with a Care Navigator team of nurses, pharmacists,
         See page 27 to learn how you can earn points.
                                                                                                care managers, clinical diabetes educators and care
                                                                                                coordinators who will work with you and your doctor to
                                                                                                develop a plan to help you manage your health.

                                                                                                Once you complete the plan, you'll earn the
                                                                                                HealthyDirections Premium for 2020.

     Houston Methodist is committed to helping you achieve your best health. Our programs are designed to give you tools and resources to make healthy changes. We
     recognize that everyone is different and may need alternative activities to meet medical plan and HealthyDirections program provisions. If you or your spouse are unable
     to meet the standard for a provision under the medical plan or HealthyDirections program, you may qualify for an opportunity to meet the provision by different means.
     Also, if your doctor states that the standard provision isn't medically appropriate for you, we will work with him or her to develop an alternative qualification to meet the
     provision or obtain a waiver. For more information, contact Houston Methodist HR Hub at 832.667.6211 or hrhub@houstonmethodist.org.

26
HOW TO EARN POINTS
This is simple. You earn points by completing activities of your choosing. These are some of your options:

                                                Activity                                                                   Points
 Virgin Pulse                                   1,000 to 14,000 steps in a day — track via synced                          10 points/1,000 steps
 Platform                                       device or smartphone with Virgin Pulse                                     (max. 140 daily points)
                                                7,000 steps 20 days in a month                                             1,000
                                                10,000 steps 20 days in a month                                            2,000
                                                Online Journeys (formerly SelfHelpWorks)                                   6,000 per completion
 Houston Methodist Wellness                     Healthy Knowledge Seminars by HM Wellness                                  2,000
                                                In-person HM Wellness 6-week class                                         10,000 per class
                                                Fitness Step Test via HM Wellness                                          15,000
                                                National Diabetes Prevention Program*                                      25,000
 Houston Methodist Medical                      One Step Lite Class                                                        2,000
 Weight Management                              One Medical Weight Management Class                                        2,000
 WW                                             Online WW (formerly Weight Watchers)                                       1,000 per weekly participation
                                                In-person WW (formerly Weight Watchers)                                    2,000 per weekly participation
* Enrollment requirements apply and program completion will complete your Health Track for 2020 in addition to the 15,000 points for 2019 DIY Health Track.

There are MANY additional ways to earn points. See a complete list of activities on join.virginpulse.com/healthydirections (select
Rewards then How to Earn) or in the Virgin Pulse app.

Tip: You can complete your Health Track by taking a three-minute step test administered by HM Wellness. You must pass the test in
order to complete the track. Google "three-minute step test" to learn more.

    National Diabetes Prevention Program
    Houston Methodist Employee Wellness has launched a year-long National Diabetes Prevention Program (NDPP). It's a
    structured lifestyle change program to help you lose weight through healthy eating and physical activity. You will complete
    your DIY Health Track for 2 years if you participate!

    Get in Shape
    Earn points for the healthy choices you make every day by simply wearing a device.

    You can sync the app with your wearable devices (like Fitbits, Virgin Pulse Max Buzz and Apple watches)
    to track steps. It's a good idea to open the app every 14 days to make sure they are syncing correctly.

    Download the Virgin Pulse app from your app store or sign up on join.virginpulse.com/healthydirections to get started.

    Need a Device?
    Get a Virgin Pulse Max Buzz for FREE. Yep, free! Starting January 1, go to the Virgin Pulse website
    to order your device. You must be registered on the website to order a device. You'll pay nothing,
    including for shipping. To work, the device must be synced with the Virgin Pulse app on your smartphone.

                                                                                                                                                              27