Largs Academy Health & Wellbeing Week 2018
Page content transcription
If your browser does not render page correctly, please read the page content below
Aims & Objectives

We are planning to run Largs Academy Activities Sessions for
pupils on Tuesday 26th June 2018 and Wednesday 27th June
2018.

The aim of the Activities Week is to enhance pupils' experiences
through participating in a range of curricular, or cross-curricular
events and trips to further improve the positive ethos in Largs
Academy.

All S1, S2 and S3 pupils will be included in Activities Week, which
will mean allocating almost 600 pupils involved in activities over
the two days. We plan to organise activities which will suit all
interests and budgets.

In order to run the Activities Week successfully, we hope to enlist
the full support of Largs Academy staff (organising or supervising
activities), parents (encouraging pupils to participate and
covering the cost of trips) and pupils (having the motivation and
enthusiasm to take part in activities).

If you would like more information about the Activities Week,
please contact Mr Sturrock, Faculty Leader Health and Wellbeing.
Option
                                                                                                1

A three day trip of outdoor activities. This trip will depart Tuesday 26th June (approx.
7am) and return Thursday 28th June (approx.3pm).
The company Nae Limits provides a wonderful outdoor experience where pupils
will have the opportunity to take part in various watersport activities. All activities
will be weather dependant and subject to popularity. Activities on offer include
White Water Rafting, Kayaking, Gorge Walking and River Tubing.
For more information : www.naelimits.co.uk
Estimated Cost: £250
             Price is subject to numbers and finalised costings.
                     Designated Teacher: Mr Sinclair

      Max.
      40pp

                                                                                                   Option
                                                                                                     2

  If you're interested in Dance and the arts, this trip is for you.
  This trip is run by Premiership Experience and will provide a truly unique and inspiring 4 day
  trip. We will leave Monday 25th June, returning Thursday 28th June. Over the 3 nights,
  they will get the opportunity to develop and showcase their talents at
  the world-famous Pineapple Dance Studios in London's West End.
  Included in the trip is the Harry Potter experience and a West End
  musical.
  Cost includes; Travel to and from London, 3 nights accommodation,
  breakfast, lunch and dinner, 3 dance sessions at Pineapple studios, a West End
  Show (tbc) and the Harry Potter tour.
  Estimated Cost: £560
                        Price is subject to numbers and finalised costings.

     Max.                      Designated Techer: Miss Dempsey
     32pp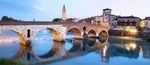 Option
                                                                                 3
This activity sees the trip-goers visiting Lido di Jeselo and Venice.
Leaving Friday 22nd June, returning Tuesday 26th June.
During the trip, you will experience a guided walking tour of Venice, entry to
Gardaland Theme Park, a day in Verona and a water taxi from Punto Sabioni to
Venice.
Estimated Cost: £589
                           Designated Teacher: Mrs Tait

Max. 32
  pp

                                                                             Option
                                                                               4

This trip runs from Monday 25th June to Thursday 28th June and will provide an
inspiring Musical Theatre experience. On the 3 night stay you will take in 3
                               different West End Shows, and participate in 2
                               West End Musical Workshops.
                                 The price includes all travel and transfers around
                                 London, Bed and Breakfast accommodation and
                                 evening meals, but you need to purchase your own
                                 lunch.
                                 Estimated Cost: £490.00
                                          Designated Teacher: Miss Lawson
Option
                                                                                  5

On Tuesday 26th June you can visit Alton Towers
Theme park for the day.

Leaving at 12 midnight, travelling by bus to Alton
Towers, leaving approx. 4.30pm, returning back in
Largs at approx. 11pm

Cost: approx. £30

        Designated Teacher: Miss Mitchell

                                                                             Option
                                                                               6

                              With the back drop of Cumbrae and the west coast,
                                    this activity runs for the full day on both

                                   Tuesday 26th and Wednesday 27th June.

                              Cost: TBC
                                Designated Teacher: Miss Shaw and Miss Jarvis
Option
                                                                                          7
 Do you have your own bike and helmet? Do you enjoy being outdoors? What
 could be better than spending one of your activity days cycling round the beautiful
 island of Cumbrae? We will cycle round to Fintry Bay where you can buy juice and
 cake. After a wee rest, we will head into Millport where you can eat your packed
 lunch on the beach and visit the joke shop. The sun will be shining so get your bike
 tyres pumped up, get your shorts and sunnies looked out, and sign up for a great
 day out. The best part of this amazing day is that it only costs £1.60.
 Tuesday 26th & Wednesday 27th
 Leaving: 9:15am Returning to Largs Pier: 2:30pm
       Designated Teacher: Mrs. Lunday & Mrs. Henderson

                                                                                         Option
                                                                                           8

Gourock Outdoor pool is heated and has recently been refurbished. Pupils
will be able to enjoy recreational swimming, some water polo and the
opportunity to use the diving boards, as well as sunbathing (weather
permitting).
The bus will leave Largs Academy at 9.45am and return at 2.45pm. Pupils
should take a packed lunch or money to buy lunch.
This trip will run on Tuesday 26th and Wednesday 27th numbers are
limited to 30 on each day
The cost of entry to the pool will be £3 payable by the pupils
on the day directly to Gourock Pool staff.
Pupils will also require to pay £5.00 towards the cost of the
bus which will be collected before the trip.
Total Cost: £8
                     Designated Teacher: Mr. Sturrock
Option
                                                                                            9

Evolution Skate Parks is an outdoor extreme sports facility offering young people the chance to
participate in sports such as BMXing Skateboarding, Inline Skating and Scootering.
The Evolution Skate park trip will take place on Tuesday and Wednesday and pupils will have the
option to go for one day or both. Equipment can be provided or feel free to bring your own.
Cost: Train Fare + £6
                                Designated Teacher: PE Department

                                                                                            Option
                                                                                             10

                One of Scotland's latest and best trampoline parks – bounce, tricks,
                        dodgeball and lots of other activities – fun guaranteed.
                This is a full day activity and is available on both Tuesday 26th and
                 Wednesday 27th June- pupils can opt for one day or both days.
                        Bus leaves Largs Academy at 10.30am and returns 3pm.
   Cost - approx £20
                                 Designated Teacher: Mrs McTaggart
Option
                                                                                               11

 Fancy skiing or snowboarding? Beginner or experienced? Well Snow Factor is the place for you!!!
                               This trip will run on Tuesday 26th June.
 At Snow Factor they can offer a tailored programme of activities delivered by their experience and
enthusiastic staff. They can offer many products to suit your own personal needs including lessons or
                                      recreational slope passes.
Remember you don't need to have any experience or equipment, everything is included.
Price: To be confirmed depending on activity
                                   Designated Teacher: Mr.Frew

                                                  Max.

                                                                                                Option
                                                                                                 12

                     Situated in Largs, lies the fabulous Routenburn Golf Club.
   A short yet fun and very challenging course, Routenburn offers fantastic views over the Firth
                          of Clyde, Arran and the Cumbraes and beyond.
  From sloping greens, to blind tee shots, Routenburn has it all. Golfers of all abilities enjoy the
                  tricky par 3's, testing par 4's and deceptively difficult par 5's.
     On Tuesday and Wednesday we will make our way up to Routenburn to play an 18 hole
                       course.

 Price: To be confirmed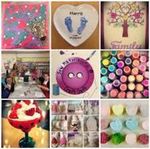 Option
                                                                             13

     Come along and enjoy learning to knit and make felt items you
          can take away. You can knit and natter all day long!!
    Feel free to come Tuesday and Wednesday and have something
                   to take away at the end of the day.
There is no cost as wool and needles will be provided.        FREE!!
        We have LOTS for you to choose from.
                        Designated Teacher: Miss.Babb

                                                                             Option
                                                                              14

                         Are you a movie fanatic? Do you fancy a MOVIE or two?

                      Then sit back and chill out with your friends after lunch or both

                       Choose one day only —Tuesday 26th or Wednesday 27th
                                        All time must see classics!
Option
                                                                                15

   Rounders will take place on the PE playing field on both days, and is
available morning ( 9.30am – 11.30am) and afternoon (12.30pm -2.30pm).
                             Cost - Free

  Max.
  30 pp

                                                                                Option
                                                                                 16

 Badminton will take place in the Games Hall on both days and is available
  in the morning ( 9.30am – 11.30am) and afternoon (12.30pm -2.30pm).
         Pupils can opt to do this activity as many times as they like.
                                            Cost - Free

                                                                             Max.
                                                                             30pp

                                                                             Option
                                                                                17
          Qualified Football coaches will deliver a brief warm up and some
                     coaching skills ,followed by a tournament.
          It will take place on the Astro Turf on both
            Tuesday 26th and Wednesday 27th June

   Max.                   in the afternoons
   30pp                       Cost – Free
Option
                                                                                               18
            This activity is a great fun introduction for those who want to learn to make
               and decorate cakes like a professional. The morning session will be spent
      Max.       moulding decorations from fondant icing ,ready to make and decorate
      30pp.              the cupcakes that will be made in the afternoon session.
                  At the end of the day you will take your cakes home in a
                                            presentation box.
                                                  Cost: £3

                                     Only on TUESDAY 26th June
                                             Don't miss out!

                                                                                             Option
      Max.                                                                                    19
      30pp.

If you enjoy cooking and would like to have more time to cook some more adventurous dishes, this will
   be an ideal activity for you. We shall be focussing on international dishes that may possibly include
        Greece, China and India, and exploring the flavours and ingredients from these cuisines.
                         Cost: £3

          Only on WEDNESDAY 27th June

                                                                                            Option
                                                                                             20

    Basketball will take place in the Games Hall on both days
    and is available in the morning ( 9.30am – 11.30am) and
                 afternoon (12.30pm -2.30pm).
   Pupils can opt to do this activity as many times as they like.
   Cost - Free
Option
                                                                               21

On both Tuesday 26th and Wednesday 27th June, you
 can visit the Craft Daft workshop in Ayr for the day.
   Choose what you would like to paint, make or
 decorate, and see your creation burst into life with
             your own colourful design.
                   Cost: approx £8
          Designated Teacher: Mr McLean

                                                                              Option
                                                                               22

    Dance Sessions led by Y Dance will take place on both Tuesday 26th and
              Wednesday 27th June in the Dance Gymnasium.
     These sessions will include fun warm-up games, dance tuition, and also
      creating your own dance, with a performance at the end of each day.
   Cost: Free