Line-Up - Film Factory Entertainment
Page content transcription ( If your browser does not render page correctly, please read the page content below )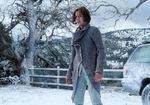 Line-up   It Snows in Benidorm
          The Daughter
          Forgotten We'll Be
                                     3
                                     7
                                    11
          The Intruder              15
          Schoolgirls               19
          One for All               23
          The Wedding Unplanner     27
          Black Beach               31
          The Legacy of the Bones   35
IT SNOWS IN BENIDORM

Nieva en Benidorm

IT SNOWS IN BENIDORM is a quirky thriller set in this kitschy Spanish
seaside resort full of excess where anything is possible. An exciting
setting to witness the late blooming of a quiet middle aged man looking
for his missing brother.


Drama, Thriller / Spain / 2020 / English, Spanish / Post-production


After being forced to retire, Peter, a man of routines and few joys, decides
to go to Benidorm to visit his brother Daniel with whom he has very little
contact. But when he arrives in Benidorm, Daniel seems to have vanished.
Peter will then discover that his brother owns the Benidorm Club, where
a group of dancers make exotic and burlesque performances. Among
them, Alex, a beautiful woman with an enigmatic past, who will steal his
heart. In the search of his brother, Peter will confront dangers involving
real estate mafias and unpaid debts.

Benidorm will be one more protagonist in this story, a place sometimes
beautiful, sometimes dangerous and gloomy that will be the background
of a romantic love story in its twilight.


DIRECTOR: Isabel Coixet (Elisa & Marcela, My Life Without Me)

CAST: Timothy Spall (The Party, Mr. Turner), Sarita Choudhury (Learning
to Drive), Pedro Casablanc (Pain and Glory), Carmen Machi (The Tribe,
Spanish Affair), Ana Torrent (Veronica)

PRODUCTION COMPANY: El Deseo (Pedro & Agustín Almodóvar)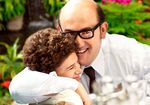 "   Benidorm has always intrigued me; that
mixture of Blackpool hoolingans, pensioners
doing aquagym, shots for 1 euro, traffickers,
families, kitsch, roast chicken, beans on toast,
Elvis impersonators, impossible buildings, karaoke,
bingo, two bands, excess, constitutes priceless
material for any story teller. And often you don't
even have to invent a story because the oily
                                               "
asphalt of the city offers you an endless flow of
anecdotes that can give rise to a symphony, an
opera or this film IT SNOWS IN BENIDORM...

                                     Isabel Coixet
                                          Director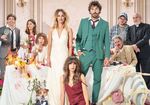 THE DAUGHTER

    La Hija

    THE DAUGHTER is a cleverly-constructed dramatic thriller by one of
    Spain's most intriguing auteurs, Manuel Martín Cuenca, whose Cannibal
    and The Motive (Fipresci Award at TIFF) proved critical darlings. The film
    explores an intriguing conundrum, the limits to our right to parenthood, in
    a tense triangle starring Javier Gutiérrez (Marshland) and Patricia Lopez
    Arnaiz (While at War) as the barren couple helping teenage pregnant
    orphan, Irene, portrayed by breaktrough 15-year-old Irene Virgüez.
    THE DAUGHTER is shot in the breathtaking landscape of the Andalusian
    mountains and is co-produced by one of Spain's top producers, MOD
    (While at War, Biutiful and Agora).


    Drama, Thriller / Spain / 2020 / Spanish / In production


    THE DAUGHTER tells the story of Irene, a pregnant 15-year-old who has
    just escaped from a juvenile center and given a safe place to hide by
    Javier, her tutor, and his wife if she follows their rules - which could mean
    giving up her child when it's born.

    DIRECTOR: Manuel Martín Cuenca (Cannibal, The Motive)

    CAST: Javier Gutiérrez (Marshland, The Motive), Patricia López Arnaiz
    (While at War), Irene Virgüez

    PRODUCTION COMPANIES: MOD Producciones (While at War,
    Agora), La Loma Blanca (The Motive).




8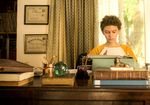 "   Where are the limits to our right to maternity
and parenthood? Adela and Javier believe in their
right to be parents at any price. In contrast, Dana,
                                                                     "
                                                       our pregnant teenage protagonist, possesses her
                                                       natural right to be a mother and she'll fight for it
                                                       until the end.

                                                                                   Manuel Martín Cuenca
                                                                                                 Director
FORGOTTEN WE'LL BE
A film by Fernando Trueba
FORGOTTEN WE'LL BE

El Olvido que Seremos
Oscar®-winner Fernando Trueba (Belle Époque) is back with FORGOTTEN
WE'LL BE, the adaptation of Héctor Abad Faciolince's masterpiece, one
of the must-read books in contemporary Spanish-language literature and
the true story of his father, Colombian human rights activist Héctor Abad
Gómez. Starring Javier Cámara (The Young Pope), FORGOTTEN WE'LL
BE tells the story of a man torn between the love of his family and his
political fight set in the violence-riddled Colombia of recent decades.

Drama / Colombia / 2020 / Spanish / Post-production

Based on Héctor Abad Faciolince's cult novel, FORGOTTEN WE'LL BE
portrays the life of Héctor Abad Gómez, a prominent doctor and human
rights activist in the polarized, violent Medellin of the 70s. A family man
worried not only for his own children but those of the underprivileged
classes as well, his home was imbued with vitality and creativity, the
result of an education based on tolerance and love. Nothing could
foretell that a terrible cancer would take the life of one of his beloved
daughters. Driven by sadness and rage, Héctor devoted himself to the
social and political causes of the time.

This is an intimate story seen through the eyes of his only son, Héctor
Abad Facilionce, one of the most outstanding writers in modern
Spanish-language literature.

DIRECTOR: Fernando Trueba (Belle Époque, Chico & Rita)

CAST: Javier Cámara (The Young Pope, Talk to Her), Nicolás Reyes
Cano, Juan Pablo Urrego, Patricia Tamayo

PRODUCTION COMPANIES: Caracol Televisión (Birds of Passage),
Dago García Producciones (Embrace of the Serpent)

COLOMBIAN RELEASE: 17th of September 2020, by Cinecolombia
"     FORGOTTEN WE'LL BE had to be put to
film. The values this story stands for touch us
so deeply. It leaves no one indifferent because it
affects all of us. It should be told and retold. Even
                                     "
if it is merely with the hope of making this world
a bit better or, more modestly, that thousands
more people would read the book.

                                   Fernando Trueba
                                           Director
THE
INTRUDER
A film by Natalia Meta
THE INTRUDER

     El Prófugo

     Starring Érica Rivas (Wild Tales), Nahuel Pérez Biscayart (BPM - Beats
     Per Minute) and Almodóvar regular Cecilia Roth, THE INTRUDER,
     directed by Natalia Meta (Death in Buenos Aires) is a giallo-infused
     psycho-sexual thriller destined to become one of the most talked about
     features of the year.


     Thriller / Argentina, Mexico / 2020 / Spanish / 95 min


     Inés works as a dubbing actress and sings in a choir in Buenos Aires.
     While on an idyllic trip she suffers a traumatic episode that she can't
     recover from. She has trouble sleeping and experiences very vivid
     nightmares as strange sounds begin to emerge from inside her. Awake,
     Inés feels suddenly surrounded by people that seem to come from her
     dreams.

     DIRECTOR: Natalia Meta (Death in Buenos Aires)

     CAST: Érica Rivas (Wild Tales), Nahuel Pérez Biscayart (BPM – Beats
     Per Minute), Daniel Hendler (The Moneychanger), Cecilia Roth (Pain
     and Glory)

     PRODUCTION COMPANIES: Rei Cine (The Accused, Zama), Picnic
     Producciones, Barraca Producciones, Infinity Hill

     ARGENTINE RELEASE: August/September 2020, by Buena Vista




16
"  The unconceivable is felt as part of the strange,
the uncanny or evil. When it first appears in our
fantasies, we still feel fear. Until we realize our
wishes are true. Our intention with this film is
to actively contribute in the process of dissolving
                                 "
the oppositions that restrict our world: reality
and dreams, life and desire, mind and sight, man
and woman, cinema and truth.
                                       Natalia Meta
                                            Director
SCHOOLGIRLS
A film by Pilar Palomero
SCHOOLGIRLS

Las Niñas

SCHOOLGIRLS is a delicate coming-of-age drama set in the
contradictory Spain of the 90s. A story of a confused generation of
young women delivered by first-time director Pilar Palomero and by the
producers of critically acclaimed Summer 1993.


Drama / Spain / 2020 / Spanish / 97 min

SCHOOLGIRLS is the story of Celia, an 11-year-old girl who studies
at a nuns' school in 1992. Celia is a good girl; she is a responsible
student and a considerate daughter. The arrival of a new classmate
will open a little window through which Celia will discover a whole
new world.

Together with her new friend and some older girls, Celia will enter
a new stage in life: adolescence, the stage of first-times. Her body
needs to experiment, try new things, and stop being a little girl, even
if that entails confronting her mother and everything that means
comfort and security.

DIRECTOR: Pilar Palomero

CAST: Andrea Fandos, Natalia de Molina (Elisa & Marcela, Kiki Love
to Love), Zoe Arnao, Julia Sierra, Francesca Piñón

PRODUCTION COMPANIES: Inicia Films (Summer 1993), Bteam
Pictures (Between Two Waters), Las Niñas Majicas, A.I.E.

SPANISH RELEASE: September/October 2020, by Bteam
"   From the age of 4 to 14, I went to an all-girls
nuns' school. The majority of my teachers were
nuns and they talked about Heaven and Hell, sin,
                                                      the beginning of the 90s, a country thirsting for
                                                      progress and modernity.
                                                                              "
                                                      SCHOOLGIRLS is the story of many of the women
chastity... Then, when we girls left class, we came   of today, told through the education they received
across a highly different reality: that of Spain at   from the Spain of 1992.

                                                                                         Pilar Palomero
                                                                                                 Director
ONE FOR ALL
A film by David Ilundain
ONE FOR ALL

Uno Para Todos

A classroom of students who bury their feelings and a teacher ready
to tackle toxic dynamics and to heal open wounds. This is the base of
ONE FOR ALL, the upcoming film from the producers of Summer 1993
and director David Ilundain, starring David Verdaguer (Summer 1993).
An inspiring dramatic feature about forgiveness and overcoming
obstacles both inside and beyond school walls.


Drama / Spain / 2020 / Spanish / 91 min


A substitute teacher takes on a class of sixth graders in a town
completely new to him. When he discovers that he has to reintegrate
a sick student into the classroom he stumbles on an even bigger
problem: none of his classmates wants him to return.


DIRECTOR: David Ilundain

CAST: David Verdaguer, Patricia López Arnaiz, Clara Segura

PRODUCTION COMPANIES: Inicia Films, Fasten Seat Belt, Bolo
Audiovisual, A Contracorriente Films, Uno Para Todos La Pelicula
AIE, Amalur AIE
"      Does the future exist? the teacher asks
his students. To create a different future, we
first have to imagine it. But it's one thing to
say this, as if it were a theory born of experience,
and another to put it into practice. Only when
Aleix starts to apply this theory in real life does
he also start to transform this 6th grade class in
the small town where he was sent this year. And
                                             "
that's when the kids will start to transform into
their best selves: Carlos, Selua, Victor, Noa, Fede,
Vero and their 18 classmates. ONE for all.

                                     David Ilundain
                                            Director
THE
WEDDING
UNPLANNER
A film by Dani de la Orden
THE WEDDING UNPLANNER

Hasta que la Boda nos Separe

What would you do if you had to plan your crush's wedding and you
were not the bride? That's exactly what our protagonist, Marina, is up
against in this romantic comedy directed by trendsetting Dani de la
Orden (Elite), which is destined to become a Valentine's hit.


Romantic Comedy / Spain / 2020 / Spanish / 110 min


Marina is a woman in her thirties who works organizing weddings.
Not because she is an inveterate romantic just because, as she says,
"when people are in love, they don't care about money".

Unlike her customers, she enjoys a life without ties or commitments,
until the moment when she falls in love with Carlos. The problem is
not only he is about to get married, but also his fiancee is Marina's
childhood friend and they have hired her as their Wedding Planner.


DIRECTOR: Dani de la Orden (Elite, The Best Summer of My Life)

CAST: Belén Cuesta (Holy Camp!, Kiki Love to Love), Álex García
(Kiki Love to Love), Silvia Alonso (For Your Own Good), Adrián Lastra
(Cousinhood)

PRODUCTION COMPANIES: Atresmedia Cine (The Tribe, It's Now or
Never), Álamo Producciones (The Best Summer of My Life)

SPANISH RELEASE: 14th of February 2020, by A Contracorriente
MARINA,                                          CARLOS,                                         ALEXIA,
a thirty-something who makes a living planning   an architect in a slump, has been going out    is so perfect that a girl would have to force
weddings enjoys a life with no attachments,      for years with Alexia, a wonderful woman who   herself to hate her. She might not have treated
and no commitments, but everything changes       loves him madly. Trouble arises when Carlos    Marina so nicely back when they were kids, but
when she meets Carlos, who happens to be her     hooks up with Marina, who will make him        now she's ready to ask for forgiveness so they
next client.                                     reconsider his future.                         can build a new friendship for life.
BLACK
BEACH
A film by Esteban Crespo
BLACK BEACH

Black Beach

From Oscar® nominee for Best Live Action Short Film, Esteban Crespo,
comes this story set in Africa about a merciless negotiator who ends up
mediating in a kidnapping where nothing is as it seems. Corruption and
injustice will be our hero's travel companions and he will learn there is no
such thing as absolute good or pure evil.

Thriller / Spain / 2019 / Spanish, English / Post-production

Carlos is a merciless negotiator. His talent and his mother's contacts
are about to put him at the top of his career. But first he has to go to
Africa and mediate in a kidnapping that has endangered a million-dollar
contract. He might not be an expert in this type of situation, but he's the
right man for the job: the terrorist behind the kidnapping is an old friend
from back when Carlos was doing volunteer work in the country.

But the kidnapping is only the tip of the iceberg of a conspiracy where
nothing is as it seems, the kidnappers turn out to be the victims and
Carlos will have to face a corrupt and hostile government backed by
large western corporations.

DIRECTOR: Esteban Crespo (Loving)

CAST: Raúl Arévalo (The Fury of a Patient Man, Marshland), Paulina
García (Gloria, Common Blood), Candela Peña (Kiki Love to Love,
Princesas), Melina Mathews, Emilio Buale

PRODUCTION COMPANIES: Lazona (No Rest for the Wicked), Nephilim
(Gloria)

SPANISH RELEASE: Q3 2020, by eOne

AVAILABLE COUNTRY: China
"   BLACK BEACH is the name of a mythically cruel
prison in Malabo in Equatorial Guinea. When I lived
there I heard genuine atrocities about things that
happened there. Anyone sent there knew that, if they
were lucky enough to get out alive, they would never
be the same. Unfortunately I had the displeasure to
witness that it was true: a friend of mine was sent
there and his body and mind were changed forever.
Carlos, the main character in this film, returns to the
                                   "
African country where Black Beach is located and
when he leaves nothing will ever be the same. His
whole life is turned upside-down.

                                     Esteban Crespo
                                             Director




                                             "
"  It's very hard to think nobly when
you're only trying to stay alive.
Jean-Jacques Rousseau
THE LEGACY
OF THE BONES
A film by Fernando González Molina
THE LEGACY OF THE BONES

Legado en los Huesos

After the success of the The Invisible Guardian comes the second
chapter in this worldwide literary hit, a heart-stopping suspense thriller
that will blow audiences away once again.


Thriller, Suspense / Spain / 2019 / Spanish / 119 min


It's been a year since Inspector Amaia Salazar solved the crimes that
terrorized her valley. She's now pregnant and is determined to leave
what she experienced in her hometown in the past. But she finds her
life shaken by an unforeseen event: the suicides of several inmates who
leave behind a single written word in their cells: Tarttalo.

The dangers Amaia thought she'd escaped return with a vengeance and
she must undertake a dizzying investigation to solve the new case, all
while menaced by the presence of her disturbing mother.


DIRECTOR: Fernando González Molina (The Invisible Guardian, Palm
Trees in the Snow)

CAST: Marta Etura (The Invisible Guardian), Leonardo Sbaraglia (The
Invisible Guardian, The Accused, Wild Tales), Colin McFarlane (The Dark
Knight)

PRODUCTION COMPANIES: Nostromo Pictures (The Invisible
Guardian, The Invisible Guest), Atresmedia Cine (The Invisible Guardian,
Marshland), Nadcon Film (Millennium trilogy)

SPANISH RELEASE: 5th of December 2019, by DeA Planeta

AVAILABLE COUNTRY: China
"   Our objective has always been that THE
LEGACY OF THE BONES was a film that could be
enjoyed in an independent way. But, at the same
                                                      and more thrilling than the previous one. Besides,
                                                                  "
                                                      more key details are added to understand Amaia
                                                      and her family's story, the essential epicenter of
time, that it could be perceived as the second part   our trilogy.
in which each film becomes increasingly bigger                               Fernando González Molina
                                                                                              Director
Film Factory
Entertainment
Vicente Canales (Managing Director)          Maite Pascual (Head of Servicing)
v.canales@filmfactory.es                     maite@filmfactory.es

Manon Barat (Sales & Marketing Executive)    Cristina García (Servicing Manager)
manon@filmfactory.es                         cristina@filmfactory.es

Jordina Casals (Sales & Marketing Manager)   Alexandra Cavaglià (Servicing & Festivals Coordinator)
jordina@filmfactory.es                       alexandra@filmfactory.es

Julieta Videla (COO)
julieta@filmfactory.es

Lucas Méndez (Legal Affairs)                 FILM FACTORY ENTERTAINMENT S.L.
lucas@filmfactory.es                         Lincoln 11, 2º 4ª
                                             08006 Barcelona, Spain
Ariadna Freixa (Account Manager)             Tel: +34 933 684 608
ariadna@filmfactory.es                       info@filmfactory.es




www.FilmFactoryEntertainment.com