LABOR MARKET - THE LIFE SCIENCE AND PHARMACEUTICALS SECTOR IN - euraxess
Page content transcription
If your browser does not render page correctly, please read the page content below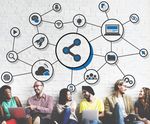 L A B O R M A R K E T
   B R I E F I N G S
      S E R I E S

LABOR MARKET INFORMATION FOR
        RESEARCHERS

   THE LIFE SCIENCE AND
PHARMACEUTICALS SECTOR IN
          EUROPE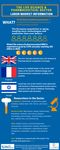 T H E   L I F E S C I E N C E
             A N D
P H A R M A C E U T I C A L S
S E C T O R I N E U R O P E

LMI RESEARCHER BRIEF
       SERIES

 As part of the Labor Market
 Briefings Series, this report
 will give an overview of the
       Life Science and
     Pharmaceutics sector
  specifically in Europe and
  how European researchers
    can begin making their
  career in the sector. While
      providing a general
    overview of the LS (Life
Sciences) sector, this report
will focus on the LS sector in
four European countries, the
 United Kingdom, Germany,
    France and Israel (non-
     European- Associated
      country), as all four
  countries boast significant
   LS and pharma sectors. It
 should be noted that is this
 is a general overview of the
 LS sector and does not seek
to give specific information,
    rather a glimpse of the
             sector.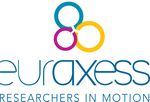 T H E         L S       & P H A R M A S E C T O R
                             I N E U R O P E

                                     THE SECTOR

For the purposes of our overview, the LS        Life sciences sector growth correlates highly
sector is comprised of industries and           with countries' general economic strength
companies that deal with the life science       and health care spending levels.
and Pharmaceuticals fields. The most            Demographic trends in both the developed
prevalent of which are Biotech, Pharma, and     and emerging markets create the basis for
Med-tech companies.                             growth in the life science center. These
Biotechnology companies- Biotech                trends include; aging populations/the
companies can be defined as companies that      lengthening of life expectancies, a rise in the
employ living organisms or biological           global population, the rise in wealth and
substances for the development of products      income inequality as well as an increase in
and services. The Biotech field has             the instances of chronic diseases worldwide.
applications in numerous fields such as         While research into certain disease areas
waste management, food processing,              such as diabetes and cancer are delivering
agriculture, and pharmaceutics. An              promising results, new treatments can be
important sub-segment of Biotechnology          extremely expensive in both developed and
companies is Biotechnology therapeutics,        emerging markets. In 2015 and beyond,
the core business of which is the application   governments, providers, and payers are
of Biotechnology for the discovery and          expected to intensify their efforts to engage
development of therapeutic compounds for        consumers in wellness and disease
medicine and diagnostic purposes.               prevention programs. Given the number of
Biotechnology companies also include            potential policy and regulatory changes
companies that apply biotechnology for          anticipated in 2017, life sciences
services such as screening, analytical          stakeholders are expected (and encouraged)
services, bioinformatics, manufacturing,        to pay close attention to five sector trends
agriculture, nutraceuticals, veterinarian       that have the potential to help and/or hinder
services, and cosmetics.                        their clinical, financial, and operational
Pharmaceutical companies- Pharma                plans. They are managing cost & pricing,
companies are commercial enterprises that       driving clinical innovation, connecting with
research, develop, produce, and sell drugs or   customers & consumers, transforming
other medicine. These enterprises are           business & operating models, and meeting
typically large and deal both in branded and    regulatory compliance.
generic compounds. They rely, at least in
part, on smaller Biotechnology companies        The most relevant trend for researchers is
for the in-licensing of novel compounds for     "driving clinical innovation". To achieve this
their pipelines.                                goal, companies and governments are
Med-tech companies- Med-tech companies          expected to continue increasing funding for
are companies that are involved in the          the development of new products:
research, development, production, and          Worldwide pharmaceutical R&D spending
marketing of systems and devices for            totaled $149.8bn in 2015 and is expected to
medical applications in humans and animals.     grow by 2.8% annually to $182bn in 2022
                                                (compared with CAGR of 1.7 percent between
Growth in the life science sector is closely    2008 and 2015). In addition, total medical
tied to economic and demographic drivers        device R&D spending is expected to grow at
that fuel a continual transformation of the     a CAGR of 4.3% from 2015 to 2020. R&D
broader healthcare industry. Life science       spending amongst leading medical device
companies have demonstrated their ability       manufacturers has grown by 38% YoY, from
to survive and thrive amidst periods of         $1.6bn in 2014 to $2.2bn in 2015. In 2015,
economic recession, health care spending        more than 7,000 drugs and treatments are
cutbacks, geographic market swings, and         under development, globally. Meaning that
changing population profiles.                   more researchers are needed in the LS field
                                                than ever before.
T H E         L S       & P H A R M A S E C T O R
                            I N E U R O P E

      THE EUROPEAN LS & PHARMA SECTOR AT A GLANCE

One of the main activities of LS companies       The UK has the most regional headquarters
throughout Europe is R&D, with an average        for LS companies and the second most
of 43% of companies in R&D activities. In        global headquarters amongst European
contrast, only 45% of companies in LS are        nations. In terms of product development,
focused on manufacturing. The average            the UK has the strongest pipeline in
percentage of European companies involved        Europe, with an emphasis on pre-clinical
in research on a contract basis is 10%.          with a strong emphasis in clinical
As mentioned and as can be seen below, the       (primarily oncology).
four countries which have the most               UK companies were able to raise record
developed LS industries are Germany, the         amounts of funding in 2014 and 2015, with
UK, France, and Israel.                          public companies raising more than $2bl in
                                                 2014. Whereas, privately owned companies
Germany-                                         have consistently raised more than $400ml
The largest country in Europe also has the       each year since 2011.
greatest number of LS companies. German
companies focus more on services,                France-
diagnostics, and environmental services. The     France has a strong LS sector, especially in
number of Med-tech companies in Germany          the Biotech and Pharma sub-sectors. Both
is quite high with a strong proliferation of     of which have a strong focus on the
innovative SME companies. These companies        cosmetics, food, and environmental
are often active globally, translating into a    markets, in addition to being a main R&D
high number of global headquarters. Other        focus within the country. Regarding Med-
features of the German LS ecosystem              tech companies, France is very average by
include the largest number of Biotech            European standards. Many French
companies in Europe, though less so in           companies offer R&D on a contract basis,
terms of Biotech therapeutics companies.         indicating innovative capabilities and lower
Germany has the second highest number of         risk.
Pharma companies in Europe.                      France is home to many global and
German companies have strong preclinical         regional headquarters of firms that also
and clinical pipelines for the development of    manufacture in the country. In addition,
new products, with a strong focus on             France has the third largest number of
oncology. Since 2007, Germany has had            products in development within Europe,
relatively few IPOs (initial public offerings)   with a heavy focus on early stage products,
totaling eight resulting in the funding levels   particularly in oncology. It should be noted
for public companies becoming significantly      that the country is weaker in clinical stage
lower. Financing for private companies,          products where its focus is more on
however, was the third highest in Europe in      infectious diseases. France also has the
2014, behind only the U.K. and Switzerland.      most products in Europe in pre-clinical
                                                 development.
The U.K.-                                        France has seen the most IPOs (initial
The U.K. has the second highest number of        public offerings) in the LS sector in Europe
LS companies in Europe with the highest          since 2007, with 34 companies raising
number of innovative companies in Biotech        money from the national market. However,
therapeutics. The UK also leads in Europe in     the annual amount of capital raised by
the percentage of Pharma companies with          private companies in the LS sector in
the LS sector. Surprisingly, only 40% of the     France was below the European average
LS companies undertake R&D in the UK and         ($225ml in 2014 for Europe).
only 35% undertake manufacturing.
T H E         L S      & P H A R M A S E C T O R
                           I N E U R O P E

      THE EUROPEAN LS & PHARMA SECTOR AT A GLANCE

Israel-
Israel has a very strong LS sector, especially in the Med-tech and Biotechnology sub sectors.
In terms of Med-tech companies, Israel is in second in the field after Germany. The main
activities of the LS companies in Israel are R&D (45%) and manufacturing (45%).
There are dozens of global Life Science R&D centers in Israel of the global medical device,
healthcare IT, and pharmaceutical company types. This came about as a result of a large
number of acquisitions of Israeli companies by foreign LS investors/corporations. Between
2005 to 2014, 62 Israeli life sciences companies were acquired, with the aggregate sum of
these acquisitions totaling $7.7bl excluding royalties. During the same period, $4.13bl was
invested in Israeli life sciences companies. From 2011 to 2014, more than 160 Israeli IPOs
(initial public offerings) were conducted in Western exchanges.
T H E      L S     & P H A R M A S E C T O R
                       I N E U R O P E

   EMPLOYMENT IN THE EUROPEAN LS & PHARMA SECTOR

The field of life science and pharma industries consists of large and well-
founded companies, some of them are global companies with local branches
in many countries. There are also small and medium companies, many of
them are startup companies. The average salary in the LS sector in Europe
in 2016 was about €52,300.

Here are some examples of major LS companies in the specific countries:
T H E      L S    & P H A R M A S E C T O R
                      I N E U R O P E

    GETTING A RESEARCH JOB IN THE EUROPEAN SECTOR

PhDs and Postdoc holders in Life Sciences (Biochemistry, Biology,
biotechnology, biomedical science, chemistry, food science, Genetics,
Microbiology, Pharmacology, Nanotechnology) and in Engineering
(Biomedical engineer, Materials engineering, chemical engineering) can
look forward to finding employment in the LS and Pharma sector.
Graduates in Computer Science, Mathematics, and exact sciences can find
employment in science and pharmaceuticals companies, specifically
medical device companies as part of their IT departments. Areas of
potential employment include clinical trials, manufacturing and supply,
marketing, medical sales, and R&D, within the pharmaceutical sector. As
well as, such as finance and human resources in LS companies or in other
areas (HR).
The LS and pharma sector is keen to add professional employees, therefore
a Ph.D./Postdoc in a specific field would be greatly valued by LS
companies. A Ph.D. can serve as a useful for job seekers to distinguish
themselves from other potential job candidates. It may also allow for
accelerated upward mobility in the employee hierarchy in large
companies.

The most relevant skills for LS positions are: problem-solving, objective
thinking, commercial awareness, communication, interpersonal, creativity,
enthusiasm, IT, numeracy, time management, organizational, project
management, presentation, research, and teamwork skills .
T H E      L S     & P H A R M A S E C T O R
                        I N E U R O P E

                               OVERVIEW

The Life Science sector is a promising sector which rapidly grows
worldwide. Europe is playing a key role in Life Science field, as
innovation and the growth, which characterize the sector, are part of the
European Union's vision of science and Innovation. For recent graduates
looking to make their way in the LS sector, there are many employment
opportunities with excellent conditions, salaries, and possibilities for
personal growth and professional development.

     Other useful sources of information and links
Graduate jobs in science and pharmaceuticals-
https://www.prospects.ac.uk/jobs-and-work-experience/job-
sectors/science-and-pharmaceuticals/graduate-jobs-in-science-and-
pharmaceuticals

Overview of the science and pharmaceuticals sector-
https://www.prospects.ac.uk/jobs-and-work-experience/job-
sectors/science-and-pharmaceuticals/overview-of-the-science-and-
pharmaceuticals-sector

Deloitte 2017 global life sciences outlook-
https://www2.deloitte.com/us/en/pages/life-sciences-and-health-
care/articles/global-life-sciences-sector-outlook.html

IATI-Israel Advanced Technology Industries-
http://www.iati.co.il/files/files/IATI%20Israeli%20ICT%20Industry%20Revie
w%202015.pdf

KPMG Life Science Companies in Europe-
https://assets.kpmg.com/content/dam/kpmg/ch/pdf/site-selection-for-
life-sciences-companies-europe-en.pdf