PRIDE GUIDE 2019-20 A Guide for Widener Students and Families - Widener University
Page content transcription
If your browser does not render page correctly, please read the page content below
Dear Widener Students and Families,
Let me say first, I am impressed you are taking the time to read a letter   Parents and Families—(thanks for your patience, as students are
from the dean of students. Either you have found yourself with an           always first at Widener)—I have raised my own children and will not
inordinate amount of time on your hands, or you are genuinely               be presumptuous enough to tell you how to raise yours. What I will
interested in what I have to say about this experience on which you are     tell you is having your child attend a university, let alone dropping
about to embark. Regardless, I thank you and hope you enjoy it all the      them off at our doorstep, is a leap of faith. Thank you for trusting us.
way to the end.                                                             You made a good choice. We will do everything within our power to
                                                                            provide the best opportunities possible for your student to learn,
My role as dean of students is to serve as the primary advocate on
                                                                            grow, and enjoy the experience. The faculty and staff at this
behalf of the student body. It is a role I have played for many years and
                                                                            institution are committed to the student experience, inside and
the fulfillment of a dream I had while I was an undergraduate. Thus,
                                                                            outside the classroom, and wherever the students may go beyond
you can rest assured I will be focused on the student experience.
                                                                            Widener's doorstep.
Although I am not new to the dean of students role, you should know
                                                                            We want to partner with you and the best way to do so is for both of
that, like you, I am new to Widener University. I was "accepted" into
                                                                            us to assume the following:
Widener around the same time as many of you and began my Widener
journey this summer. I chose Widener for the same reason as many of         1) You did a good job with your child and they are prepared for what's
you—it has a small, family-like community committed to providing a             next.
personalized, high quality student experience. Together, we will            2) You made a good decision in choosing and trusting Widener.
discover many of the hidden treasures of this wonderful university. In      If we both use these as working assumptions, good things will
2021, we will celebrate its bicentennial. It says something about an        happen. Please know we will treat your student as an adult, but when
institution that is still around 200 years after its founding. I hope to    we believe it is in their best interest, we will contact you. We want
live to 100 but suspect I will not look as good as this beautiful campus.   your student to be successful and look forward to a positive,
Students—The experience that you begin today is one for which you           collaborative effort with you. Everything we do is guaranteed to be
are wholly responsible. Every guidebook at every institution makes          done with the students' best interests in mind. Every day, every
the same general claim that their university will "provide a                decision, no exceptions.
transformational experience for students."                                  Well look what you have done? You have made it all the way to the
However, only you can transform your life. Institutions can and do          end of the dean's letter. I am humbled. I look forward to working
provide opportunities for you to do so. You can count on that               closely with you and hope you will introduce yourself to me when you
happening here. Today, at this orientation program, is the first day of     see me on campus.
the rest of your life—if you make it so. If not, there is always            Best wishes and welcome to Widener. Go Pride!
tomorrow. Unfortunately, you eventually run out of tomorrows, so
best to get on it now.                                                      Sincerely,

Two pieces of advice I have for students: (1) Work hard. (2) Have
fun. Don't get the order mixed up, because if you move too quick to
number two, you probably will never get around to number one. That
is why it is number one. Still paying attention? You get the point. Two     John P. Downey, PhD
over-arching rules on campus: (1) Be nice. (2) Be smart. That's all I       Dean of Students
got for you students. The rest is up to you, but we will be here with
you every step of the way. You have my word.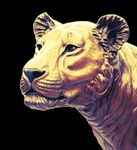 Hip Hip Hooray to the Class of 2023!
Welcome to Widener University and the beginning of your journey into              connect with someone. Our CREW Leader Team will be front and center to
the Pride Experience!                                                             help guide new resident and commuter students.
As the assistant dean of students, I have the pleasure of overseeing the          All August Orientation events from Tuesday, August 20, through Friday,
planning and programming for the Pride Experience orientation                     August 23, are mandatory. Optional activities are planned for Saturday and
program. I coordinate Transfer Orientation, as well as a variety of student       Sunday, August 24–25. Interested in arriving to campus a bit early to get
engagement initiatives throughout the year that are hosted by the Office          involved sooner? Check out pages 5–7 in this booklet for more information
of Student Engagement. Student development and empowerment are our                on the following pre-orientation programs:
mission.
                                                                                  ■ The 1821 Experience: Students will explore how multiculturalism adds to
The Pride Experience is a multifaceted orientation program designed to            the Widener experience and gain connections to the campus, community,
prepare you for a successful college experience and introduce you to the          and each other. We're All Widener! This program is sponsored by the
tools needed to succeed academically and socially at Widener University.          Office of Multicultural Student Affairs.
We believe that your transition to college is an important period that will       ■ Project Lead: Students will expand leadership development through
undoubtedly set you up for future success.                                        assessments, teambuilding exercises, and the creation of a civic
There are two important and mandatory parts of the Pride                          engagement project. This program is sponsored by the Center for Civic
Experience orientation program:                                                   and Global Engagement.
■ Pride Experience 1: Summer Registration—Summer Registration is a                ■ Summit Widener: This program is facilitated by the Outdoor
day-long program designed to connect you with other classmates while              Adventure Club and will offer students an opportunity to go camping in
you register for fall classes, learn about valuable resources available at        tents, backpacking, and canoeing throughout the week while getting to
Widener, and get an in-depth preview of the Pride Experience 2 program.           know fellow students.
Our CREW Leader Team is a highly trained group of upperclassmen                   Finally, I will leave you with simple advice. First, get involved with student
students who are ready to assist you and your family at orientation. Your         organizations inside or outside your academic program. Second, utilize all
family will have the opportunity to hear from and meet with university            the student support services on campus—these offices are here to help
administrators to learn about the resources available. All sessions are           you. Third, build a meaningful relationship with professors, academic
designed with the student in mind. You will be able to meet in small              advisors, and the professional staff in Student Affairs. Fourth, check your
groups and have your individual questions answered directly.                      Widener email often, as many great opportunities are right at your
■ Pride Experience 2: August Orientation—The August Orientation will              fingertips.
begin on Tuesday, August 20, at which time you will move into your                I look forward to meeting you this summer!
residence hall if you will be living on campus. Move-in day will be a breeze,
as you will be assisted by Widener faculty, staff, and students. Even President   GO PRIDE!
Wollman will lend a helping hand. This four-day program is packed with            Austin L. Duckett
educational and social events that will acclimate you to our campus and your      Assistant Dean of Students
classmates. Take advantage of every opportunity to learn something new or         Office of Student Engagement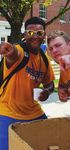 Schedules
    Welcome Letter . . . . . . . . . . . . . . . . . . . . . . . . inside cover
    Informational Letter . . . . . . . . . . . . . . . . . . . . . . . . . . . . . . . 1
                                                                                           2019 Pride Experience One: Summer Registration
                                                                                           (One-day event. Dates: June 18–20 and July 9–11)
    Schedules: Summer Registration . . . . . . . . . . . . . . . . . . . . 2
    Schedules: August Orientation Overview . . . . . . . . . . . . . 4                     Student Schedule (Locations and times subject to change)
    Additional Programs for New & Transfer Students . . . . . . 5                          Time                       Location

    Welcome Home: Residence Life . . . . . . . . . . . . . . . . . . . . . 8               8:30–9:20 a.m.         Summer Registration Check-In                 Atrium, University Center
                                                                                                                  Resource Information Fair
    Campus Housing . . . . . . . . . . . . . . . . . . . . . . . . . . . . . . . . . 9
                                                                                           9:30–9:55 a.m.         Welcome Remarks                              Alumni Auditorium.
    Commuting to Campus . . . . . . . . . . . . . . . . . . . . . . . . . . . 12
                                                                                           10:15–11:00 a.m.       Choose Wisely: Registering                   Alumni Auditorium
    Campus Parking Map . . . . . . . . . . . . . . . . . . . . . . . . . . . . 13                                 for Your Academic Courses at Widener
    Dining Services . . . . . . . . . . . . . . . . . . . . . . . . . . . . . . . . . 14                          Honors Program in General                    204 Founders Hall
    Achieving Academic Success . . . . . . . . . . . . . . . . . . . . . . 16                                     Education Orientation (by invitation only)

    The Wolfgram Library . . . . . . . . . . . . . . . . . . . . . . . . . . . . 18        11:15 am–12:45 p.m. Being Part of the Pride                         Lathem Hall
                                                                                                                  Students will engage with our CREW Leaders and participate in small interactive
    Information Technology Services . . . . . . . . . . . . . . . . . . . 18                                      group activities designed to prepare them for the upcoming academic year!
    Campus Safety . . . . . . . . . . . . . . . . . . . . . . . . . . . . . . . . . . 19   12:45–1:30 p.m.        Lunch                                        Pride Dining Hall, University Center
    Campus1Card: Don't Leave Home Without It! . . . . . . . . 20                                                  Student ID Photos (if needed)
    Essential Details: Office of Enrollment Services . . . . . . . 21                      1:30–3:00 p.m.         Academic Course Registration
                                                                                                                  Center for Education                         Hyatt Hall Conference Room
    Get Involved! Clubs, Organizations, & Activities . . . . . . 22
                                                                                                                  Center for Hospitality Management            ACN Conference Room
    Take Care: Health Services . . . . . . . . . . . . . . . . . . . . . . . . 24                                 Center for Social Work Education             8 Bruce Hall
                                                                                                                  College of Arts and Sciences                 122 Freedom Hall
    Work Out at the Pride Recreation Center . . . . . . . . . . . . . 27
                                                                                                                  Exploratory Studies                          Wolfgram Library, Literacy Classroom
    Campus Diversity: Multicultural/International Services . . . 28                                               School of Business Administration            102 Quick Center
                                                                                                                  School of Engineering                        149 Kirkbride Hall
    Mail Call: The Post Office . . . . . . . . . . . . . . . . . . . . . . . . . . 29
                                                                                                                  School of Nursing                            109 Founders Hall
    Going Green: Recycling & Sustainability . . . . . . . . . . . . . 29
                                                                                           3:00 p.m.              Summer Registration Wrap Up                  Atrium, University Center
    Campus Contacts . . . . . . . . . . . . . . . . . . . . . . . . . . . . . . . . 30
                                                                                                                  Students and families are free to take care of unfinished business on campus,
    Code of Conduct & Student Handbook . . . . . . . . . . . . . . 30                                             chat further with Student Affairs professionals, take an abbreviated campus tour,
    Things to Remember: A Checklist for You . . . . . . . . . . . . 31
                                                                                                                  visit the University Bookstore, or depart from campus.

    Campus Map . . . . . . . . . . . . . . . . . . . . . . . . . . . . . . . . . . . 32
    Parents: Talking to Your Child About Alcohol and Drugs . . . 34
    Parents: The Widener Parents' Network . . . . . . . . . . . . . . 34
                                                                                           Please don't forget to turn in your Pride Experience 1: Registration Evaluation to a CREW leader.
    Parents: The FERPA Act: What Rights Do I Have? . . . . . . 35
    2019–20 Academic Calendar . . . . . . . . . . . . . . . . . . . . . . . 36
2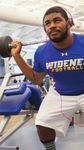 Family Schedule (Locations and times subject to change)                                                  Frequently asked
Time                                                            Location                                 questions about the
8:30–9:20 a.m.      Summer Registration Check-In
                    Resource Information Fair
                                                                Atrium, University Center
                                                                                                         Pride Experience
9:30–9:55 a.m.      Welcome Remarks                             Alumni Auditorium
                                                                                                         How is Pride Experience One: Registration different
10:00–11:00 a.m.    Academic Breakout Sessions for              (Various locations)                      from Pride Experience Two: Fall Orientation?
                    Parents and Families
                                                                                                         During Pride Experience One: Registration, the
                    Center for Education                        Hyatt Hall Conference Room
                                                                                                         main goals are to select classes, connect with new
                    Center for Hospitality Management           ACN Conference Room
                    Center for Social Work Education            122 Bruce Hall
                                                                                                         classmates, and learn what to expect in the fall
                    College of Arts and Sciences                University Center – Webb Room            during Pride Experience Two: Fall Orientation.
                    Exploratory Studies                         207 Quick Center                         Pride Experience Two: Fall Orientation is your
                    School of Business Administration           203 Quick Center                         official welcome to the campus community. You
                    School of Engineering                       149 Kirkbride Hall
                                                                                                         will move into your residence hall (if living on
                    School of Nursing                           109 Founders Hall
                                                                                                         campus), engage with new friends while learning
11:15 –11:55 a.m.   Lunch                                       Pride Dining Hall, University Center .   about campus resources, academic and community
12:00–12:25 p.m.    Widener Family Pride:                       Alumni Auditorium
                                                                                                         expectations, and how to make the most of your
                    Helping Your Student to Succeed!                                                     Widener experience.
12:30–1:00 p.m.     Navigating Widener Finances 101             Alumni Auditorium
                                                                                                         Is there a special schedule for commuter students?
1:00–1:25 p.m.      Residence Life Session                      Alumni Auditorium
                    Creating Your Home Away from Home                                                    Yes! Commuters will have the majority of their
                                                                                                         sessions with residential students, but there will be
                    Commuter Life Session                       PMC Museum, Alumni Auditorium
                    Becoming a Successful Commuter Student                                               certain sessions tailored to commuters' needs. The
                                                                                                         commuter schedule accommodates the need for
1:25–1:45 p.m.      We're All Widener Session                   Alumni Auditorium
                                                                                                         potential evening travel.
                    Exploring the Pride Community
1:45–2:00 p.m.      Session Break (snacks provided)             Alumni Auditorium                        I'm a transfer student and went through
2:00–2:20 p.m.      Student Health Services Session             Alumni Auditorium                        orientation at my last university. Am I required to
                    Student Health and Success at Widener                                                attend orientation at Widener?

2:20–2:40 p.m.      Campus Safety Session                       Alumni Auditorium                        Every school is different, so we require transfer
                    Ensuring Your Safety at Widener                                                      students to attend orientation to learn about our
2:40–3:00 p.m.      Student Conduct Session                     Alumni Auditorium                        unique programs. Transfer students will be
                    Community Standards and Expectations                                                 contacted by the Admissions Office to determine if
3:00 p.m.           Summer Registration Wrap Up                 Atrium, University Center
                                                                                                         they will attend the August Orientation Program
                    Students and families are free to take care of unfinished business on campus,        from August 20–23 or a Transfer Transitions
                    chat further with Student Affairs professionals, take an abbreviated campus tour,    Program on August 16.
                    visit the University Bookstore, or depart from campus.
                                                                                                                                                                 3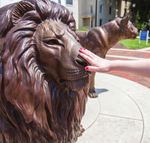 Schedules                              (continued )

                                             2019 Pride Experience Two: Fall Orientation is your
    Tradition #1                             OFFICIAL WELCOME to Widener University!
    Widener Pride Statues                    Mandatory Dates: Tuesday, August 20 – Friday, August 23, 2019
                                             Optional Dates: Saturday, August 24 – Sunday, August 25, 2019
    The fourth day of the Pride Experience
                                             What do I need to do to prepare for fall orientation?
    Orientation Program begins with the      ■ Prepare to report to the University Center Atrium at your assigned check-in time

    student tradition of rubbing the Pride   ■   Review your housing assignment and list of items to bring
                                             ■   Submit Health History and Certificate of Immunizations Forms to Student Health Services (forms
    Statues for good luck throughout the         can be submitted during the orientation check-in process)
    year as the incoming class is welcomed   ■   Create your e2campus Alert Account (visit https://www.e2campus.net/my/widener/)
                                             ■   Complete the Alcohol EDU and HAVEN health and safety courses. Information detailing how to
    by the SGA President.                        complete both courses will be sent to your Widener email address
                                             ■   Obtain your parking permit decal (if applicable)

                                             What is the schedule of events?
                                             Below is a general overview of activities that are subject to change. Students will receive the official
                                             New Student Orientation schedule during check-in on August 20.
                                             Tuesday: The day starts with student check-in at the University Center. Freshman living on campus
                                             will check-in starting at 9:00 a.m. and then move into their residence halls with the help of Widener
                                             staff and students. Commuter students will check-in at 3:00 p.m. Welcome remarks are delivered by
                                             President Wollman, followed by a BBQ celebration. The day will end with resident student floor
                                             meetings hosted by the Office of Residence Life.
                                             Wednesday & Thursday: Students spend the next two days getting adjusted to campus and learning
                                             about the university mission through workshops, seminars, and activities led by CREW leaders and
                                             Orientation staff. Entertainment will be provided for opportunities to get to know new classmates.
                                             Friday: New students will attend advising sessions and have the opportunity to connect with their
                                             academic advisors and fellow classmates in the same major. Additional Pride Night festivities will be
                                             held later in the evening.
                                             Saturday & Sunday: Optional activities are available on campus, including bus trips to the King of
                                             Prussia Mall and Wal-Mart. Students can spend the day decorating their rooms and preparing for
                                             class. CREW leaders will be available throughout the weekend to answer questions and assist students
                                             with their preparation for the first week of classes. The annual Welcome Back Bash will be held on
                                             Sunday for all Widener students.

                                             For more information, please visit www.widener.edu/orientation.

4

Pre- and Post-Orientation Programs
for New and Transfer Students
The 1821 Experience
Multicultural Student Affairs                 Completed 1821 Experience
(MSA) Pre-Orientation Program
                                              Pre-Orientation applications
The Multicultural Student Affairs pre-
orientation program will be held from         must be submitted to the
August 15–19, 2019, prior to the general
                                              Office of Multicultural Student     Tradition #2
orientation program. It is specifically
designed to help students transition
from high school to college while
                                              Affairs no later than August 1 of   Homecoming Pep Rally
                                              each year. There is a charge of
experiencing Widener University's
                                                                                  During the week of Homecoming, the
diverse and inclusive campus                  $150 per student to attend,
community. The 1821 Experience                                                    Student Government Association and
                                              and registration is limited to
Pre-Orientation Program is open to all
new and transfer students. The program        30 students.
                                                                                  the Pride Activities Council host a huge
provides opportunities for students to:                                           pep rally on Memorial field. This event
■ Become a member of the Widener              Contact Kortne Smith, Program
 University community before the
                                                                                  includes live music, food, the
 beginning of the academic year.              Coordinator in the Office of        announcement of the Homecoming
■ Move into the residence halls early.        Multicultural Student Affairs       Court, student contests, the golf cart
■ Meet and interact with other incoming
                                              at kasmith1@widener.edu
 and returning students, faculty, staff,                                          parade, and plenty of free giveaways.
 administrators, and alumni.                  to apply and/or for additional
                                                                                  Don't miss out!
■ Attend workshops, seminars, and             information.
 discussion panels that address a
 variety of topics and offer strategies for
 a successful transition to college life.
■ Become familiar with the Chester
 Campus and learn about available
 resources for all students.
■ Participate in unique group
 explorations and cultural immersions.

                                                                                                                             5
PRIDE Mentoring Program                                                  Program Participants
    The PRIDE Mentoring Program provides on-going support, mentoring,        The Widener University PRIDE Mentoring Program is open to any incoming
    and guidance through individual and group workshops and personal         new or transfer student who is committed to being academically successful
    development activities. The program supports each student's needs        at Widener University by participating in an array of academic, social,
    and aspirations.                                                         cultural, and professional activities.

    The program helps new students:                                          Features of the PRIDE Mentoring Program
    ■ Improve academic performance.                                          ■ Weekly connections between protégés and mentors.

    ■ Make connections throughout the university.                            ■ Monthly social activities and events planned by protégés and mentors.

    ■ Adjust to college life.                                                ■ Community service projects.

    ■ Understand academic culture.                                           ■ Celebration and recognition events.

    ■ Develop productive relationships with peers, faculty, and
      administrators.                                                        For more information about the PRIDE Mentoring
    ■ Develop leadership skills.
                                                                             Program, please contact Kortne Smith, Program
    Program Description                                                      Coordinator in the Office of Multicultural Student Affairs
    The Widener University PRIDE Mentoring Program is administered by
    the Office of Multicultural Student Affairs and is designed to improve   at kasmith1@widener.edu.
    the retention and graduation rates of students who participate in the
    program. The program provides support services to students from a
    wide variety of backgrounds.

    The Widener University PRIDE Mentoring Program enables students to
    forge social and cultural ties essential for academic success, while
    strengthening identities and enhancing satisfaction with the entire
    undergraduate experience.

6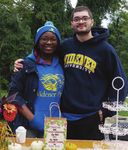 Project Lead                                                                  First-Year Common Experience
The Project Lead pre-orientation program jump starts leadership development   The First-Year Common Experience brings together academics, student
and civic engagement in a fun and transformational way. During the five-day   life activities, and community engagement around a shared theme. The
program, students will learn the practices of effective leadership and        theme for 2019 is home. Students are invited to reflect and build on this
understand how to promote sustainable, positive change in our communities     theme by asking: What role does home play in our personal journeys of
on a local and global level.                                                  departure and growth? How might home factor into our academic and
                                                                              professional lives? How does home shape family, our communities and
Project Lead participants engage in hands-on leadership development
                                                                              social groupings? And in what ways are we inhabitants of a common
activities, form incredible friendships, and serve members of our
                                                                              home, involving the earth, sustainability, and global responsibility?
community at a local non-profit organization. Throughout the program,
students discover or reignite their passions to contribute to our greater     Each year a new common theme is explored in events, activities, and
community and appreciate the diverse backgrounds, skills, and traits of       readings taught throughout the first-year curriculum. The goal of the
effective leaders. Project Lead participants leave the program with a         First-Year Common Experience is to consider questions from multiple
stronger understanding of their strengths and how to build and lead a         perspectives, share ideas and conversations not just in the classroom
team to bring about positive change. Project Lead runs from August 15 to      but beyond, and introduce students to intellectual life and community
19, 2019. The capacity for the program is 30 students, and it costs $150.     at Widener.

For more information about the Project LEAD Program, please                   For additional information on the First-Year Common
contact Gretchen Mielke, Center for Civic and Global                          Experience, contact Janine Utell, professor and chair of
Engagement, at gkmielke@widener.edu or 610-499-4596.                          English, at jmutell@widener.edu or 610-499-4527.

                                                                                                                                                          7

e!
                                                       our Ne w Hom
    Welcome Home: Residence Life   We lc o
                                          e
                                           m
                                            n
                                             e
                                              c e
                                                 to
                                                  L
                                                    Y
                                                    if e : L iv in g & L e a rn in g @ Wide ne r
                                                                                                                             and your new hom
                                                                                                                                               e away from
                                   Resid                                                   er University's
                                                                                                           reside nc e halls
                                                                                                                                  en   dent student or
                                                                                                                                                       a
                                                                                                                                                                                               si
                                                                                                        elcome to Wid                                                  er you are a re                                mpus life.
                                                           O  ff ic e of   R es  idence Life, w                                   de  nt ial com  munity. Wheth                                ex citing part of ca
                                           ha  lf of th e                                                     r  of  ou    r re si                                        vi br  an  t an  d
                                   On be                                            you as a membe                                                dence halls are
                                                                                                                                                                        a
                                            It  is ou r pleasure to have                                         si de   nc  e  halls. Our resi                                                                      to have
                                   hom  e!
                                                                   un  d  to   sp  en  d time in ou       r  re
                                                                                                                                                                            on   ca m  pu   s  ha ve been found
                                                         are bo                                                                                                          e
                                   commuter, you                                                                                                     udents who liv                                               refore, all
                                                                                                          e su   cc  es  s  of  our students. St                        ha  nc  es  th ei r  experience. The
                                                                                    to support th                                               sources, which
                                                                                                                                                                    en                                             .
                                                           licy is designed                                                ss to campus re                                                        mmuter status
                                    Our housing po                               on    ra te s, an  d   ea sier    ac ce
                                                                                                                                                     pu s un le ss th  ey qualify for co
                                                                                                                                                  m
                                                        higher graduati                                                      ust reside on ca
                                    better grades,                                ni or  fu ll-  time students m                                                                       pr  ovide opportun
                                                                                                                                                                                                                ities for
                                                                or e,  an  d  ju                                                                                        og  ra m   to
                                    freshmen, soph
                                                           om                                                                                               e life  pr                                                  g open to
                                                                                                                     en   t  an d  de sign our residenc                          te  to  ou  r  co m  munity by bein
                                                                                                               nm                                       ents to contribu
                                                                                      le living enviro                                urage our stud                                                    e programs an
                                                                                                                                                                                                                         d
                                           st rive  to  cr ea te a comfortab                                ow    th  .  W   e en  co                                        ad  dition, there ar
                                     We                                               d ac  ad  em    ic gr                                              ck gr ou nd  . In
                                                            tional, social, an                                                      lifestyles and ba
                                     cultural, recrea                                                   ab out their own
                                                            of life and teac
                                                                                    hi  ng  ot  he  rs                                           adership skills.
                                      different ways                                                         u   to  de   ve  lop valuable le                                                                     d activities
                                                                    r ha  lls th   at w  ill enab     le yo
                                                                                                                                                                            ve lo pm   en   t.  From organize
                                                            in ou                                                                                    our students' de
                                      opportunities                                                                           ing influence on                                             gatherings, we
                                                                                                                                                                                                               emphasize
                                                                                                       s liv in   g  a  la st                                        ou   s in fo  rm  al
                                                                                    g on-campu                                                  on, to spontane
                                                            itted to makin                                                   Hall Associati                                                   owth.
                                       We are comm                                  st aff an   d  th  e R  es  id en    ce
                                                                                                                                                      e  en co ur ag ing personal gr
                                                               sidence ha       ll                                                            me  tim
                                       sponsored by re                                                                   while at the sa                                                                    on campus. O
                                                                                                                                                                                                                            ur
                                                                           al 's  se ns  e of   responsibility                                                                     yo  ur time living
                                                         an   in di vi du                                                                                   succ  es s  du  ring                                       le resources
                                       developing                                                                               e  co m  mitted to your                                     T   he y serve as valuab
                                                                                                                ce   L  if e ar                                                 ista  nt s.
                                                                                        ice of Residen                                                   d Resident Ass
                                                               bers in the Off                                                   id ent Director, an
                                        The staff mem                                 Area Coordin
                                                                                                             at  or  s,  a  R  es
                                                               cludes several                                                                                                                                         assistance.
                                         live-in staff in                              in  a variety of situ
                                                                                                                     ations.
                                                                                                                                                                                                 en ter if you need
                                                                  to  as si st yo   u                                                                                      U  ni ve  rsit y  C
                                          and are trained                                                                                        Central Office
                                                                                                                                                                       in
                                                                                                                                                                                                               ember of the
                                                                                                         or  an   y  st  af f located in the                       in  ac hi ev  in g  yo  ur goals as a m
                                                                                          act them                                              n support you
                                                                hesitate to cont                                            and that we ca
                                          Please do not                                   us will     be  fu  lf illin   g
                                                                your time with
                                           We hope that                                                                                                                                                        is summer!
                                                             ni ve  rsit y  co m   munity.                                                                            u  to  yo  ur   ne w home later th
                                            Widener U                                                                                            d welcoming      yo
                                                                                                   ring   Su   m  m   er   Registration an
                                                                                              du
                                                                     d to seeing you
                                            We look forwar

                                              GO PRIDE!
                                                                          MEd
                                                               Feminella,
                                               Catherine
                                                              of Students
                                               Associate Dean

8
Housing Policy... Easy as 1, 2, 3...
  Our housing policy is designed to support the
  success of our students. Students who live on
  campus have been found to have better grades,
  higher graduation rates, and easier access to         There are several housing options for first year students.
  campus resources, which enhances their
  experience. Therefore, all freshmen,

                                                                                                 ll at
  sophomore, and junior full-time students must

                                                                                                     g
                                                                                              ha th

                                                                                                   in

                                                                                                                      ng
                                                                                           is s

                                                                                                ht
  reside on campus unless they qualify for

                                                                                         th nt

                                                                                                                    ni
                                                                                             lig
                                                                                      in de

                                                                                                                 tio
  commuter status.

                                                                                          ad
                                                                                    e tu

                                                                                                               di
                                                                                        ds
                                                                                 liv of s

                                                                                       he

                                                                                                             on
                                                                                      be
                                                                                     er

                                                                                                           rc
                                                                                  XL
                                                                                    #

                                                                                  ov

                                                                                                         ai
On-Campus Housing                                               Howell            96     ■      ■

For those of you living on campus, chances are
                                                                Cann              78     ■      ■
this fall will be the first time you are away from
home and living on your own. You are probably
really excited to begin a new journey, but                      Turrell           74     ■      ■
apprehensive about many things. As you begin to
pack and prepare for the journey, you are probably              Hanna             130    ■      ■
concerned about classes, roommates, and your
overall collegiate experience.
                                                                Thayer            54     ■      ■        ■
The key to having a successful and fulfilling college
career is understanding where to find information
                                                                Grasselli         54     ■      ■        ■
and resources that will enhance your experience.
Please read on for more details and helpful hints to
prepare you for life in your home-away-from-home.               Kapelski          106           ■        ■
Additional information can be found on the Office of
Residence Life website at                                       Moll              106           ■        ■
www.widener.edu/campus_life/living.

                                                                                                                           9
Frequently Asked Questions About Living on Campus
                                                              agreement is the date you check-in or occupy your         Do I need property insurance?
                                                              residence hall space. Any additional information          You are strongly encouraged to see if you are
                                                              can be found in the Widener University Student            covered under your parents' or guardians'
                                                              Handbook or on the Residence Life website,                homeowner policies or to take advantage of
                                                              www.widener.edu/campus_life/living.                       special insurance programs available for college
                                                                                                                        students. The university does not assume
                                                              What if I want a different room or roommate?
                                                                                                                        responsibility for lost or damaged personal
                                                              We have an open room change period in the
                                                                                                                        property. The safety of your belongings is
                                                              beginning of the semester. During this period, students
                                                                                                                        important to us, and having insurance is the sure
                                                              can meet with their Area Coordinator and talk about
                                                                                                                        way to be safe. Student personal property
                                                              the room change process. If there are vacant spaces
     How do I apply for a room assignment, and when                                                                     insurance can be purchased from companies such
     do I find out where I'll live?                           available and the Area Coordinator approves the room
                                                                                                                        as National Student Services, Inc. (www.nssi.com).
     Once you are accepted to Widener, you can apply          change, the students may change rooms.
                                                                                                                        This is something that you and your
     for on campus housing by completing the housing          What comes with my room?                                  parents/guardians should discuss at length.
     application online. We ask questions about your          Most residence halls have the following basic
     living preferences with a roommate and other                                                                       Where can I send or receive my mail?
                                                              amenities: a XL twin bed, desk, study chair, wardrobe,
     interests; this questionnaire helps to place you with                                                              The university's post office is located in the
                                                              and one dresser for you and your roommate to
     another student with similar interests. If you want to                                                             University Center. Your address is:
                                                              share.* Cable television, wired and wireless Internet
     request a roommate, you must indicate that on the                                                                    Your Name
                                                              access, and laundry facilities are also included.           Widener University, Box #
     housing application by creating a group. If you
                                                              *Some residence halls may vary in furniture type;           One University Place
     submitted your application by May 1, you should
                                                                                                                          Chester, PA 19013
     receive an e-mail correspondence about your              please refer to the link below for more information.
     assignment from the Office of Residence Life via         www.widener.edu/campus_life/living/res_halls              Is there a bank near campus?
     your Widener e-mail account on or before August 1.                                                                 TD Bank is located in University Crossings
                                                              What should I bring?
                                                                                                                        at 1410 Providence Ave. Chester, PA 19013
     Do I have to live on campus as a freshman?               We suggest bringing a study lamp. Although most
                                                                                                                        Phone: 610-499-3660
     Our housing policy is designed to support the            freshman residence halls have overhead lighting,
                                                                                                                        Hours:
     success of our students. Students who live on            some students enjoy extra light. Be sure to bring            Monday–Friday: 8:30 a.m.–6:00 p.m.
     campus have been found to have better grades,            your own cleaning supplies for your room, as                 Saturday: 9:00 a.m.–3:00 p.m.
     higher graduation rates, and easier access to            housekeeping personnel only clean public areas               Sunday: 11:00 a.m.– 3:00 p.m.
     campus resources, which enhances their                   and bathrooms.
                                                                                                                        When can I move in?
     experience. Therefore, all freshmen, sophomore,          You may also bring a refrigerator (five cubic feet or     Move in day is Tuesday, August 20, the first day of
     and junior full-time students must reside on             smaller) and a microwave (under 10 amps).                 Pride Experience Two: Fall Orientation. However, if
     campus unless they qualify for commuter status.
                                                                                                                        you are participating in university athletics, academic
     Freshman students who live on campus must                Please refer to the link below for more information
                                                                                                                        organizations, or pre-orientation activities, the
     understand that the housing application and              about what to bring to campus:
                                                                                                                        program advisor will provide an earlier check-in date.
     agreement they sign is binding for the upcoming          www.widener.edu/campus_life/living/checkin/
     academic year. The effective date of your                checkin_faq.aspx.
10
Where can I wash my clothes?
Each freshman residence hall has laundry facilities;     How do I request housing accommodations due to
                                                                                                                   Living on Campus or
                                                         a documented disability?
these services are free of charge to all residential
students.                                                To request housing to accommodate a disability,
                                                                                                                   Commuting?
                                                         please visit the website for the Office of Disabilities
Is there staff available in the residence hall to                                                                  Studies show that students who live on
                                                         Services at www.widener.edu/disabilitiesserv.
help me?
                                                         Please forward your request and supporting                campus benefit in the following ways:
Yes, there are Resident Assistants, Area Coordinators,
                                                         documentation to:                                         higher test scores and graduation rates;
and a Programming Coordinator who live and work
                                                                                                                   proximity to library, Pride Recreation
in the residence halls.                                    Widener University
                                                           Office of Disabilities Services                         Center, classrooms/labs, and dining hall;
■ Resident Assistants (RA): RAs are student staff
                                                           c/o Ms. Rebecca Ross                                    as well as creating friendships and
  members responsible for creating a feeling of
                                                           One University Place                                    memories that last a lifetime. This is why
  community among their residents by establishing          Chester, PA 19013                                       Widener's residential policy states that
  community standards, advising roommate                   610-499-1191
  agreements, enforcing university policy, and
                                                                                                                   freshman, sophomore, and junior full-time
                                                           rross@widener.edu
  being a resource to campus services and                                                                          students must reside on campus unless
                                                         Accommodation requests are reviewed once all              they qualify for commuter status.
  activities.
                                                         documentation is received. Please note that all
■ Area Coordinators (AC) : ACs are full-time                                                                       Students may commute from home if they
                                                         deposit and application deadlines for housing must
  professional staff members whose primary role is                                                                 live with a parent or legal guardian, and
                                                         be met. Late requests will be considered on a space
  to assist students in building an inclusive                                                                      their home is within 25 miles of campus.
                                                         available basis.
  community to enhance personal and academic
                                                                                                                   Off-campus status is also available to
  growth. The AC's work is performed within the
                                                                                                                   married students, military veterans with two
  framework of the Residence Life mission and
                                                                                                                   years of service, and students age 24 and
  includes intentional efforts to interact with
                                                                                                                   older. Contact the Office of Residence Life for
  students, assess their needs, and promote
                                                                      Room rates                                   more information about off-campus status.
  community growth and development.                                                     for 201   9–20
                                                                   Room rates
  Supervision of Resident Assistant staff and                                   vary from $                        If you meet these requirements and want to
                                                                   per semest                 3,836
  undertaking various leadership areas are also                                er for a basi                       change your status to "commuter," contact
                                                                  room to $4                c  double
  central to the Area Coordinator role.                                       ,084 per se                          the Admissions Office at 610-499-4126, then
                                                                  an air cond             mester for
■ Programming Coordinator: This is a part-time                               itioned roo                           the Office of Residence Life at 610-499-4390.
                                                                 depend on                m. The rate
  professional staff member who also assists                                 the residen               s
                                                                 additional ro            ce hall; see             If you received a financial aid offer as a
  students in building an inclusive community to                               om rates in
                                                                 Rate and Pa                 the Tuition           residential student, you also need to contact
  enhance personal and academic work. They work                              yment Guid
                                                                 www.wide                  e online at             Student Financial Services at 610-499-4161.
  alongside the ACs and perform their duties within                         ner.edu/Bu
                                                                                         rsarOffice
  the framework of the Residence Life mission to
  institute quality programming that compliments
  the in-class learning experience.

                                                                                                                                                                     11
How to Get Here
     Commuting to Campus                                                             Driving: Commuting students should know as much about
                                                                                     Widener's campus and its surrounding areas as resident students.
     Be familiar with our commuter services
                                                                                     Review the campus maps and familiarize yourself with the
     Commuter Student Association (CSA): is a student-led organization dedicated     location of buildings, landmarks, streets, and parking lots. It is
     to assisting commuter students at Widener University through mentorship,        helpful to know more than one way to get to and from school.
     advocacy, programming, outreach, and resource sharing. In collaboration with    Since parking is at a premium at Widener, students without a
     the Office of Student Engagement (OSE), CSA hosts many signature events,        specific need are advised not to bring a vehicle to campus. We
     collaborations, and off-campus excursions for commuter students to connect      recommend that you arrive at least 15 to 20 minutes before your
     with campus resources, make new friends, and discuss community needs.           classes start to ensure you get a parking spot. It is your
     Students interested in being involved with CSA should e-mail                    responsibility to be on time to each class. Both university and
     commuters@widener.edu or follow the group on social media through their         public transportation provide access to the entire university and
     handle @widener_csa.                                                            surrounding areas every day.

                                                                                     Parking Permits: If you choose to drive, parking permits are
     Free Lockers: Wolfgram Memorial Library and University Center offer free
                                                                                     required to park in campus lots on Main Campus. Parking permits
     lockers that can be reserved on a semester basis to students. Students
                                                                                     for commuter students are sold at a reduced cost for the
     interested in obtaining a locker should inquire at each location. Lockers are   academic year and can be purchased online at
     limited and are issued on a first-come, first-serve basis.                      widener.edu/parkingstore/ or by visiting Lipka Hall.

     Commuter Coffee Stops: Once a month, CSA hosts Commuter Coffee                  Public Transportation: Two SEPTA bus routes—Route 109 on
     Stops on campus for students to enjoy a free grab & go style breakfast on       Providence Road and Route 113 on Melrose Avenue—connect
     their way to class. Students who participate in the coffee stops have the       you to the region-wide mass transit network. Both serve 69th
     opportunity to win prizes ranging from gift cards to movie passes!              Street Terminal and the Chester Transportation Center, where you
                                                                                     can ride the regional rail train into Center City Philadelphia.
     Commuter Freshmen Luncheon & Commuter Appreciation Day: The
                                                                                     Everything you need to know about using SEPTA is online at
     Commuter Freshmen Luncheon provides an opportunity for our first-year           www.septa.org or by calling 215-580-7800. Schedules are also
     students to connect with peers and upperclassmen on-campus during               available in the University Center by the information station in
     Welcome Week. Commuter Appreciation Day, in the spring semester, is             the Atrium.
     filled with a series of events celebrating Widener University's commuter
                                                                                     Campus Shuttles: The Department of Campus Safety operates a
     student population of over 1,000 students. Events include off-campus
                                                                                     shuttle service during the evening hours that takes students to key
     excursions, on-campus movie viewings, giveaways, and lots of free food!
                                                                                     campus locations and nearby off-campus locations by request.
     Commuter Club Page: All commuter students should join the Commuter              Shuttles run a regular on-campus route every 20 minutes starting at
     Association Club page on myWidener. All club announcements and updates          5:00 p.m. and students are encouraged download the mobile app to
     will be sent to commuter students using the club email distribution list.       stay connected by visiting widener.transloc.com/info/mobile.
     Through purposeful involvement with CSA, commuter students can better           Contact Campus Safety at 610-499-4200 if you have any
     connect with other commuters to discuss topics pertinent to the commuter        questions, or for more information, visit
     population.                                                                     www.widener.edu/campussafety.

12
Where to Eat?                                          The Pride Café accepts your Campus1Card, Dining
                                                            Dollars, cash, and credit/debit cards.
                                                                                                                    • Freshmen & Sophomores in residence halls must
                                                                                                                    purchase one of the three unlimited plans.
                                                                                                                     Freshmen in Metro & Harris residence hall

     Dining Services
                                                            Monday–Friday:
                                                            Breakfast, 7:00 a.m.–10:00 a.m.                         apartments with kitchens must purchase one of the
                                                                                                                    three unlimited meal plans.
                                                            Light Breakfast 10:00 a.m.–11:00 a.m.
                                                                                                                     Sophomores in Metro & Harris residence hall
                                                            Lunch, 11:00 a.m.– 2:00 p.m.
                     tes          for 2019–20               Light Lunch, 2:00 p.m.– 4:00 p.m.
                                                                                                                    apartments with kitchens can purchase one of the
         Meal plan ra                     can choose        Dinner, 4:00 p.m.– 8:30 p.m. (7:00 p.m. on Friday)
                                                                                                                    three unlimited meal plans or the Weekday 5-day
               g   re sid en t freshmen                                                                             Unlimited Meal Plan.
      Incomin                          that include
            ee n  th re e  meal plans                       Saturday and Sunday:                                     Juniors and seniors in residence halls (other than
       betw                                  fé and
                d   m  e als in the Pride Ca                Brunch, 10:00 a.m.–2:00 p.m.                            Metro & Harris residence hall apartments with
       unlimite                         g Dollars fo
                                                    r
            ren t  am  o u nts of Dinin                     Light Lunch, 2:00 p.m.–4:00 p.m.                        kitchens) must purchase at least a 180 Resident
       diffe                                                Dinner, 4:00 p.m.–7:00 p.m.
                         od Court.                                                                                  Block Plan.
        use in the Fo                                       Hours are subject to change.                             Juniors and seniors in Metro & Harris residence
                                                                                                                    hall apartments with kitchen are not required but
                                                            Widener Meal Plan                                       may purchase a meal plan.
     Whether you're in a hurry and need a quick bite        All undergraduate students living in a residence         Block plans are only available to commuters and
     or have the time to sit down for a real meal,          hall will be required to purchase a meal plan.          juniors and seniors in Metro & Harris Hall
     Widener's campus dining facilities have just what      Students living off campus may purchase a plan if       apartments with kitchens.
     you need. Please note that hours listed are subject    they choose. Students who purchase a meal plan           Block plans include guest passes: 10 guest passes
     to change.                                             must present their student ID card—the                  for 75 and 105 block meal plans.
                                                            Campus1Card—upon entering the Pride Café.                Block meal plans must be used in the semester
     Pride Café Dining Hall                                                                                         they are purchased. Meals and dining dollars do
     University Center, Main Floor                          Students who do not have their Campus1Card with
                                                                                                                    not carry forward to the next term.
                                                            them in person must find their card, or can use cash,
     The Pride Café Dining Hall will be your destination                                                             Commuters can purchase any available meal plan.
     for great food and good times. Whether you decide      credit, or debit to gain access to the Pride Café.      You can use your meal plan in Subway, Burger
     on hot pizza out of our wood-burning oven, fresh       Students who are not on a meal plan can use Pride       Studio, Einstein Bros. Bagels, Moe's Southwest
     rotisserie meats, or chef-prepared meals, you will     Bucks (PB), cash, or credit / debit to gain access to   Grill, or Uno's Chicago Grill to purchase a defined
     truly be in for a culinary adventure. The Pride Café   the Pride Café. Dining dollars cannot be used           equivalent meal as part of any of the meal plans.
     offers an all-you-care-to-eat dining venue. Students   without purchasing a meal plan, and are different       However, if you use the swipe in the retail location,
     have the ability to choose from a variety of freshly   from Pride Bucks. More details about all meal plans     you will not be able to enter the Pride Café until the
     prepared, made-to-order options.                       are available at www.widener.campusdish.com.            next meal period.
                                                                                                                     Unlimited meal plan members can use the swipe
     In the dining room, you can catch up with friends      Platinum 7-day Unlimited w/$375 DD = $3,532             as a defined meal equivalent twice a day during
     or check your e-mail while eating at a variety of      Gold 7-day Unlimited w/$300 DD = $3,465                 the scheduled meal periods of breakfast, lunch,
     comfortable tables, booths, and banquettes. The        Silver 7-day Unlimited w/$200 DD = $3,375               and dinner. For more information, please go to
     Pride Café is our residential restaurant. We are       Weekday 5-day Unlimited Meals w/$300 DD = $2,990        www.widener.edu/BursarOffice and see Tuition
     happy to accommodate special diet restrictions,        180 Resident Block Plan w/$425 DD = $2,990              and Fees.
     and develop personalized plans, please contact         105+10 Guest Meals Block Plan w/$275 DD = $1,500
     campusdining@widener.edu to set-up an                  75+10 Guest Meals Block Plan w/$525 DD = $1,500         Commuter Meal Plans
     appointment with our team.                             $500 Dining Dollars w/ 5 Guest Meals = $500             If you are commuting, you may purchase a Commuter
                                                            30 Block + 2 Meal Kits Plan w/$180 DD = $545            Meal Plan from www.widener.edu/DiningStore.These
14
plans are semester-based plans and are used         WU Brew Café                                      Also On Campus
during the semester they are purchased.             Kapelski Learning Center, 1st Floor Lobby         Moe's Southwest Grill
                                                    If you are looking for a great cappuccino or      James T. Harris III Residence Hall, 15th Street
MacMorland Commons                                  espresso, Widener's own WU Brew Café is the       Welcome to Moe's! Serving fresh, awesome
MacMorland Commons, our food court located          place to go! Along with its gourmet coffees,      southwestern fare right on the campus.
on the main floor of the University Center,         market fresh smoothies, lattés, and gourmet
includes the P.O.D., SUBWAY, and the Burger                                                           Meal Exchange, Dining Dollars, Pride Bucks,
                                                    teas, WU Brew Café also offers a delectable
Studio. Cash, debit/credit cards, and Pride Bucks                                                     cash, and credit/debit cards are accepted.
                                                    selection of gourmet sandwiches, salads, and
are accepted at all locations. If you have a meal   pastries baked fresh daily.                       Monday–Friday: 11:00 a.m.–8:00 p.m.
plan, then meal exchange and dining dollars are                                                       Saturday and Sunday: 11:00 a.m.–7:00 p.m.
                                                    Dining Dollars, Pride Bucks, cash, and
accepted at SUBWAY and the Burger Studio in                                                           Catering available.
                                                    credit/debit cards are accepted.
addition to traditional forms of payment.
                                                    Monday–Thursday: 7:30 a.m.–5:00 p.m.              Einstein Bros. Bagels
■ P. O.D.                                           Friday: 7:30 a.m.–1:30 p.m.                       James T. Harris III Residence Hall, 15th Street
  Provisions On Demand (P.O.D.) blends the                                                            Fresh baked bagels, smears, sandwiches,
  features of a quick convenience corner store                                                        and more.
                                                    Kirkbride Express
  with modern market style and service. P.O.D.
                                                    Kirkbride, 2nd Floor                              Meal Exchange, Dining Dollars, Pride Bucks,
  offers a variety of fresh food and produce,
                                                    Kirkbride Express offers "grab & go"              cash, and credit/debit cards are accepted.
  prepared meals, and everyday essentials.
                                                    beverages and snacks.
  Monday–Thursday: 8:00 a.m.–midnight                                                                 Monday–Friday: 7:30 a.m.–2:00 p.m.
  Friday: 8:00 a.m.–1:00 a.m.                       Dining Dollars, Pride Bucks, cash, and            Saturday and Sunday: 8:00 a.m.–2:00 p.m.
  Saturday: 11:00 a.m.–1:00 a.m.                    credit/debit cards are accepted.                  Catering available.
  Sunday: 11:00 a.m.–midnight                       Monday–Thursday: 8:00 a.m.–3:00 p.m.
                                                    Friday: 8:00 a.m.–2:00 p.m.
■ SUBWAY
  SUBWAY offers quick meals that are fresh
  and delicious.                                    P.O.D. Express
  Monday–Friday: 10:30 a.m.–9:00 p.m.               Freedom Hall, 1st Floor Lobby
  Saturday: 4:00 p.m.–9:00 p.m.                     P.O.D. Express offers a variety of fresh salads
  Sunday: 4:00 p.m.–9:00 p.m.                       and sandwiches, beverages, and everyday
                                                    essentials. The P.O.D. Express also features
■ Burger Studio                                     WU Brew coffee that is available 24 hours a
  Customize your fresh-off-the-grill burger,        day, 7 days a week.
  cheese steak, or chicken breast with more than
                                                    Dining Dollars, Pride Bucks, cash, and
  30 toppings.
  Monday–Thursday: 11:00 a.m.–midnight              credit/debit cards are accepted.
  Friday: 11:00 a.m.–1:00 a.m.                      Monday–Thursday: 8:00 a.m.–3:00 p.m.
  Saturday: 4:00 p.m.–1:00 a.m.                     Friday: 8:00 a.m.–1:30 p.m.
  Sunday: 4:00 p.m.–midnight

Hours are subject to change.
                                                                                                                                                        15
About the Course Syllabus
     Achieving Academic Success                                                  ■ What is a syllabus? It is a roadmap for the course.

     Adjusting to College                                                        ■ What is included in a syllabus? Course objectives, important dates,
     College courses are much more demanding than high school, and it's up         office hours, assignments, attendance policy, grading system, student
     to you to make the right decisions and manage your time and                   expectations.
     responsibilities. The primary difference to understand is that in high      ■ When do you need it? Always. You should review it frequently and use it
     school, you could simply follow rules that were strictly enforced. In         with a planner.
     college, you must choose responsibly, or you will face the consequences
     of actions or inactions. As a new student, you are strongly encouraged to   Tips for Success: Life in the Classroom
                                                                                 ■ Go to class, and ON TIME!That seems obvious, but it's important to
     take advantage of the academic resources Widener University has to offer.
                                                                                   remember. How can you be successful if you're not actually in class?
     Academic Advising                                                           ■ Use a planner. It'll be your most important tool. It doesn't matter if you
     Think of your academic advisor as a tour guide. You wouldn't go on a tour     use your phone or buy a paper calendar, you're going to need a system
     alone in a foreign country; don't try to go it alone in your education.       to organize your class schedule, assignments, deadlines, involvements,
     Academic advisors help you translate your goals and interests into an         jobs, and life in general. Pick whatever works for you – and use it!
     effective and successful educational experience. They help you understand
                                                                                 ■ Come to class prepared (every time!) – writing utensil, notepad,
     and navigate academic requirements, policies and procedures while
                                                                                   syllabus, and your planner.
     guiding you in course selection. Make a point to see them at least once
                                                                                 ■ Participate in Class — Turn your cell phone off, take careful notes; ask
     each semester and build a meaningful relationship.
                                                                                   questions; turn assignments in on time, every time.
     To make the most of your advising experience, you should do the             ■ Get to know your professors.They're people too and can help you if
     following:                                                                    you're struggling in class or you're just really interested in the topic they
     ■ Meet with your advisor each semester (by October/March) before you          teach. Introduce yourself and visit during office hours.
      register for classes.                                                      ■ RESPECT your professors and other students in your classroom.
     ■ Make sure you're aware of important policies, procedures, academic
      dates and deadlines including withdrawal (course or university) and        Academic Intergrity Statement
      add/drop by checking the Undergraduate Catalog and Student                 Widener University strongly supports the concept of academic integrity
      Handbook found at http://catalog.widener.edu.                              and expects students and all other members of the Widener University
                                                                                 community to be honest in all academic endeavors. Cheating, plagiarism,
     ■ Understand university, general education, and your academic programs
                                                                                 and all other forms of academic fraud are unacceptable; and considered
      requirements.
                                                                                 serious violations of university policy. The University expects all students
     ■ Seek out information and make decisions regarding your
                                                                                 to be familiar with university policies on academic integrity. The university
      academic/career goals.
                                                                                 will not accept a claim of ignorance—either of the policy itself or of what
     ■ Take advantage of campus resources (found throughout this                 constitutes academic fraud—as a valid defense against such a charge.
      guidebook).                                                                For additional information, please refer to the Academic Integrity Policy
     ■ Write down questions you have for your advisor and ask for help!          located in the online Undergraduate Course Catalog at
     ■ Assume final responsibility for course scheduling, program planning,      http://catalog.widener.edu.
      and successful completion of graduation requirements.

16
Study Help: Academic Support
Academic Support Services is comprised of programs designed to help
you maximize your academic success. Participation in these programs
and services is included in your tuition—no extra fee is charged for any
of these services. Please take advantage of these offerings that will help
you become a better student.

Academic coaching and tutoring services are available to all full-time,
undergraduate day school students, and the services are located in the
Pineapple House at 522 E. 14th Street.

Academic Coaching: Academic coaching is provided through
one-on-one sessions or group meetings with a trained academic coach
who will assist the student(s) in a variety of areas. Academic coaches
also perform many academic success workshops throughout the
academic year. Any full-time undergraduate day school student can
sign up to meet with an academic coach.

Tutoring:Tutoring services are available for undergraduate students in
most academic areas. There is a Writing Center and a Math Center for
students needing help in those subjects, and both offer day and evening
hours. Tutoring is also available in science, business, history, nursing,
psychology, and more. Students can sign up for tutoring by visiting the
Pineapple House (522 E. 14th Street) or by completing the online
request form.

Office of Student Success and Retention:This office supports the
success of undergraduate students through academic monitoring and
outreach to students, faculty, and staff. This office coordinates the Early
Assessment program aimed at identifying at-risk freshmen. Parents and
students with concerns are encouraged to call the director of Student
Success and Retention at 610-499-1193.

Writing Center: Get personalized one-on-one help with a research paper,
essay, or writing assignments by one of our faculty members, many of
whom teach English courses at Widener. The Writing Center will assist
any undergraduate or graduate Widener University student.

(continued on page 18)
                                                                              17
The Wolfgram Library
                                                                                           The Wolfgram Memorial Library is a great place to study quietly, to work with
                                                                                           others, and to find help with your research. To enter the library and use its
                                                                                           services, you must bring your Campus1Card student ID card. Use the 14-digit
                                                                                           barcode located on the back of the Campus1Card to access the library's
                                                                                           databases and electronic resources from off campus.

                                                                                           The library supports the main campus academic programs of Widener
                                                                                           University with a vast collection of print and electronic books and journals,
                                                                                           databases, microforms, and multimedia materials including streaming videos.

                                                                                           A team of faculty librarians and staff members keeps the library open an
                                                                                           average of 96 hours per week, with extended hours during final exams week,
                                                                                           to assist students and faculty with effective use of these resources and library
     (continued from page 17)
                                                                                           services. They are here to help you!

     Other assistance is available from the Office of Academic Support Services:           Regular Semester Hours
                                                                                           Monday–Thursday          7:30 a.m.–11:30 p.m.
     ■ Disabilities Services assists students with learning disabilities, physical
                                                                                           Friday                   7:30 a.m.–8:00 p.m.
       disabilities, or psychological disabilities. This office works cooperatively with
                                                                                           Saturday                 9:00 a.m.–5:00 p.m.
       students to ensure that all students have an equal opportunity to access
                                                                                           Sunday                   12:00 p.m.–11:30 p.m.
       academic programs and other aspects of university life.
     ■ The Counseling Center provides students access to counseling,                       For schedules during non-semester times and more information,
                                                                                           visit www.widener.edu/wolfgram.
       psychotherapy, education, assessment, and psychiatric services.
     ■ Career Design and Development offers students a breadth of services in
       person and online. Our staff is ready to help students in many ways: choosing       Information Technology Services
       a major; exploring the different career paths available for that major; guidance
       for writing résumés, cover letters, and thank you notes; finding internships,       24 hours a day, 7 days a week, 365 days a year
       co-ops, or jobs; selecting and applying for graduate schools; and assistance        technical support at www.widener.edu/its
       with professional skills such as professional dress, or networking. We offer
                                                                                           The Office of Information Technology Services (ITS) offers members of the
       one-on-one coaching sessions, workshops, special programs, classroom and
                                                                                           Widener University community 24/7 Helpdesk Support.
       organization presentations, website tools, career fairs, and handouts.
       EXCITING NEWS! Career Design and Development is pleased to announce                 ■ Search my.widener.edu for easy to find answers to commonly asked

       that Handshake has arrived on campus! This one-stop career planning and job-         questions.
       search portal provides access to thousands of opportunities every month and         ■ Call your campus helpdesk number to talk to a support specialist 24/7/365.

       even offers students customized suggestions. Incoming students can activate         The Student Computing Office in my.widener.edu is the place to go to get
       their Handshake account and access all of Handshake's benefits for their entire     answers to common questions such as change your password, how to
       time at Widener at widener.joinhandshake.com. Students enter their existing         download Office, and more.
       Widener e-mail and password (single sign-on) to activate their account.

18
Student Technology Support Center
Having a technology problem? The Student Technology Support Center
(STSC) is a walk-in support center where students can go for assistance
with their computers and mobile devices. No appointment is necessary.
Hours: 3:00–10:00 p.m., Monday–Thursday, and 3:00–6:00 p.m. on Friday.
Location: Right side of Main Floor, Wolfgram Library
Helpdesk Phone number: 610-499-1202
Helpdesk E-mail: helpdesk@widener.edu

Technology Discounts
FREE Office 2016 ProPlus for all students.
Widener's purchasing discounts are extended to students. For information
regarding what discounts are available go to the ITS website.
http://www.widener.edu/ITS.

Canvas (courses)                                                                 Campus Safety
Each term, students will see their courses listed in Canvas here:                Centrally located on the ground level of Old Main, the Campus Safety
https://widener.instructure.com/courses. For assistance in Canvas, we have       Department provides 24-hours-per-day, 7-days-a-week service and protection.
provided a 24/7 Student support hotline via live chat or phone (844) 865-8963.   The department uses highly visible officers on bicycles, in vehicles, and on
Be sure to log in with your Widener credentials and set up your profile and      foot patrols. The campus is closely monitored via surveillance cameras;
notification preferences.                                                        emergency call stations are located throughout the campus.

                                                                                 All of Widener's officers receive mandatory on-the-job and in-service training
Internet and Network Information
                                                                                 and are certified by the American Red Cross in first aid, cardiopulmonary
Wireless Internet access is available throughout the campus.                     resuscitation (CPR), and how to use an automated external difibrillator (AED).
To gain access, students are required to register their iPAD, PC, Tablet,        Widener enjoys an excellent working relationship with the City of Chester
Laptop, or Cell Phone. Connecting your device to the Widener or WUdorm           Police Department, which has primary police jurisdiction for the Main Campus.
network and accessing a browser will automatically take you to the               To reach the Campus Safety Department, please call 610-499-4200.
registration page.
                                                                                 Services Offered by Campus Safety include
Most gaming systems will automatically register and allow you to play            ■ Campus safety officers will escort students for individual protection.
immediately. Unfortunately, some gaming systems (very new or very old),
                                                                                 ■ Transportation to nearby medical facilities for emergencies.
and all other devices such as Smart TV's, Apple TV's, Firestick's, Amazon
                                                                                 ■ Two shuttle buses that circulate the campus three times per hour from
Echo's require you to submit a ticket to the Help Desk. To submit a ticket,
                                                                                  5:00 p.m. to 1:00 a.m. Monday through Friday, and 12:00 p.m. to 1:00 a.m.
simply open a browser, go to quickticket.widener.edu, fill out the form and
                                                                                  on Saturday and Sunday. Shuttles also provide transportation to nearby
provide the MAC address of the device.
                                                                                  off-campus locations.
                                                                                 ■ Accessible shuttle that provides shuttle transportation for students with
                                                                                  physical disabilities between 5:00 p.m. to 1:00 a.m. Monday through Friday,
                                                                                  and 12:00 p.m. to 1:00 a.m. on Saturday and Sunday.

                                                                                                                                                                  19