General Information Catalog for UTHealth Students 2020-2021
Page content transcription
If your browser does not render page correctly, please read the page content below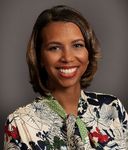 General Information Catalog
for UTHealth Students
2020-2021
                               The University of Texas Health Science Center at Houston (UTHealth) is accredited by the Southern
                               Association of Colleges and Schools Commission on Colleges to award certificate, baccalaureate,
                               masters, doctoral, and professional degrees. Contact the Commission on Colleges at 1866 Southern Lane,
                               Decatur, Georgia 30033-4097 or call 404-679-4500 for questions about the accreditation of The University
                               of Texas Health Science Center at Houston.

This catalog is a general information publication only. It is not intended to nor does it contain all regulations that relate to students.
Applicants, students, and faculty are referred to the respective UTHealth school catalogs. The provisions of the General Information
section or the school- specific information in each school catalog, student handbooks, or school policy or regulations do not constitute
a contract, expressed or implied, between any applicant, student or faculty member at UTHealth or The University of Texas System.
UTHealth reserves the right to withdraw courses at any time, to change fees or tuition, calendar, curriculum, degree requirements,
graduation procedures, and any other requirement affecting students. Changes will become effective whenever the proper authorities
so determine and will apply to both prospective students and those already enrolled.

To the extent provided by applicable law, no person shall be excluded from participation in, denied the benefits of, or be subject
to discrimination under any program or activity sponsored or conducted by UTHealth on the basis of race, color, religion, sex, sexual
orientation, national origin, age, disability, genetic information, gender identity or expression, veteran status or any other basis prohibited by
law.
The General Information Catalog is updated annually and contains information about The University of Texas
Health Science Center at Houston (UTHealth). Information included in this publication regarding academic
policies and procedures, and student services applies to all students at UTHealth in addition to the respective
rules from schools and programs. Students attending any of the six schools of UTHealth are responsible for
knowing the rules of UTHealth and the rules of the school and degree plan in which they are enrolled.

INTRODUCTION

Message from the President, Giuseppe N. Colasurdo, M.D.
                        Welcome to UTHealth and to this pivotal next step in your academic career. Now, more
                        than ever, it is critical to have talented, dedicated individuals committed to the science and
                        service of health care—and I thank you for joining this field. You have chosen an
                        educational institution that places its value in your success and your fulfillment; that
                        invests in you as a person. These next years will be both challenging and enriching, and
                        will prepare you to make significant contributions in your chose professional field.

                        UTHealth is the most comprehensive academic health center in The University of Texas
                        System and educates more than 5,000 health professionals every year. Our School of
Dentistry is more than 100 years old and rich in tradition; our Graduate School of Biomedical Sciences offers an
innovative curriculum of postgraduate training in partnership with The University of Texas MD Anderson Cancer
Center; our McGovern Medical School is one of the largest in the nation and is home to Houston's renowned faculty
practice, UT Physicians; our School of Biomedical Informatics offers a first-of-its-kind curriculum critical to
improving health delivery, quality and safety; our School of Public Health has a statewide presence with six
campuses; and programs at our Cizik School of Nursing consistently rank among the best in the nation.

Training at UTHealth will also provide you access to a broad patient population as well as opportunities to
collaborate with students and faculty from all six of our schools, our affiliated partners and our neighboring
institutions. Upon completion of your training, you will find that your classmates have become your lifelong friends
and colleagues; your advisors and professors will have become your mentors.

As you join the UTHealth family, know that you have tremendous resources at your service. The faculty and staff
are here to provide you with more than education – we are also her to support and guide you on your professional
journey. In return, I ask that you give us your very best – for your benefit and for the benefit of your classmates.
We need bright minds like yours to provide innovative solutions to the most pressing health problems of our time.
I know that you will make us proud.

Thanks to each of you for trusting us with your education and, again, welcome to UTHealth.

                                                                2020-2021 General Information Catalog               Page 2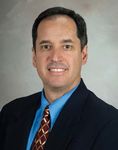 Welcome from the Executive Vice President, Chief Academic Officer, Michael R. Blackburn, Ph.D.

                       Thank you for your interest in UTHealth. Whether you are a potential or existing
                       student, faculty member, staff or community friend, we invite you to learn more
                       about our institution and why we pride ourselves in being Houston's Health
                       University. Our vision is "Excellence above all" in the quest to be an acknowledged
                       leader in the collaboration to treat, cure and prevent the most common diseases
                       of our time through education, research and clinical practice.

                       The deans of our six schools have assembled dedicated teams of faculty and staff
                       to provide the best education possible in medicine, nursing, dentistry, public
health, biomedical informatics and the biomedical sciences. This is the most comprehensive collection of
health education opportunities in Texas and we pride ourselves in training tomorrow's leaders in health
care, research and education.

The research programs within the schools of UTHealth utilize state of the art technologies to create new
knowledge through basic, translational and clinical research. These efforts are aided by our location in the
Texas Medical Center where we engage in collaborate activities with major research institutions.

Moreover, we are committed to providing a diverse educational and work environment that is ethically-
based and contributes to the needs of the community through quality health care delivery, public health
expertise, outreach and service.

In closing, I invite you to explore UTHealth further and to take advantage of the opportunities our
institution provides to help you make an impact on our society.

                                                            2020-2021 General Information Catalog         Page 3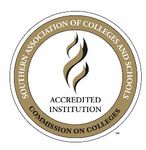 Welcome from the Executive Vice President, Student Affairs and Diversity, LaTanya Love, M.D.

                       Thank you for your interest in UTHealth. Whether you are a current or prospective
                       student, we are delighted to welcome you. There are endless opportunities at
                       UTHealth and we invite you to take the time to learn more about our programs.
                       We are so fortunate to be a part of a Health Science Center where we have six
                       amazing schools. There are numerous opportunities for interprofessional
                       collaboration and innovation in healthcare.

                       Our educational programs are second to none and offer many options for students
                       to maximize their educational experience. We take pride in making sure our
students are receiving a first class education at UTHealth. We have faculty who are leaders in their fields
and many are nationally recognized. UTHealth also has additional programs and extracurricular activities
that will enhance your educational experience. We are extremely supportive of our students and we
have a number of support systems in place at each of our schools. We also recognize the importance of
your personal wellbeing and encourage you to take advantage of our state of the art recreation center
and nearby parks.

We are pleased that our main campus is located in the heart of the Texas Medical Center, which is the
world's largest medical center. With over 10 million patient visits a year there is no shortage of learning
and research opportunities for our trainees. We are also fortunate to be situated in the heart of Houston,
Texas. Houston is the fourth largest city in the country and the largest in Texas. Houston is one of the
most diverse cities in the country. Here at UTHealth we embrace diversity and we believe that our
diversity enriches the educational environment. We also foster an inclusive environment where every
staff member, student, and faculty member is valued. Diversity is essential to institutional excellence.

                                                           2020-2021 General Information Catalog         Page 4
UTHealth Administrative Officers

Giuseppe N. Colasurdo, M.D.                     Eric Boerwinkle, Ph.D.
President                                       Dean
                                                School of Public Health
Michael R. Blackburn, Ph.D.
Executive Vice President and                    Diane M. Santa Maria, Dr.PH., M.S.N., R.N.
Chief Academic Officer                          Dean
                                                Cizik School of Nursing
LaTanya Love, M.D.
Executive Vice President                        John A. Valenza, D.D.S.
Student Affairs and Diversity                   Dean
                                                School of Dentistry
Kevin Dillon, M.B.A., C.P.A.
Senior Executive Vice President                 Jiajie Zhang, Ph.D.
Chief Operating Officer                         Dean
                                                School of Biomedical Informatics
Richard J. Andrassy, M.D.
Executive Dean ad interim
McGovern Medical School

Michael R. Blackburn, Ph.D.
Dean
MD Anderson UTHealth Graduate
School of Biomedical Sciences

The University of Texas System Administration

James B. Milliken
Chancellor

John M. Zerwas, M.D.
Executive Vice Chancellor
Health Affairs

Archie L. Holmes, Jr., Ph.D.
Executive Vice Chancellor
Academic Affairs

Scott C. Kelley, Ed.D.
Executive Vice Chancellor
Business Affairs

                                                2020-2021 General Information Catalog        Page 5
The University of Texas System Board of Regents

OFFICERS

Kevin P. Eltife                                   James C. "Rad" Weaver
Chairman                                          Vice Chairman

Janiece Longoria                                  Francie A. Frederick
Vice Chairman                                     General Counsel to the
                                                  Board of Regents

MEMBERS

Terms Expire February 2021                        Terms Expire February 2023

R. Steven Hicks                                   Kevin P. Eltife
Austin                                            Tyler

David J. Beck                                     Janiece Longoria
Houston                                           Houston

Nolan Perez                                       James C. "Rad" Weaver
Harlingen                                         San Antonio

Terms Expire May 31, 2021                         Terms Expire February 2025
Student Regent-serves one-year term
                                                  Christina Melton Crain
Patrick O. Ojeaga, II                             Dallas
UT Rio Grande Valley
School of Medicine                                Jodie Lee Jiles
                                                  Houston

                                                  Kelcy L. Warren
                                                  Harlingen

                                                  2020-2021 General Information Catalog   Page 6
UTHealth Mission Statement

As a comprehensive health science university, the mission of The University of Texas Health Science Center at
Houston is to educate health science professionals, discover and translate advances in the biomedical and social
sciences, and model the best practices in clinical care and public health.

We pursue this mission in order to advance the quality of human life by enhancing the diagnosis, treatment, and
prevention of disease and injury, as well as promoting individual health and community well-being.

To fulfill our mission, UTHealth:
    1. Educates health professionals and scientists in a diverse interdisciplinary academic community.
    2. Creates and evaluates new knowledge – through basic science and applied research – as it relates to disease
          prevention, treatment and cure.
    3. Provides leadership and advances scholarship in biomedical sciences, health professions, health promotion,
          public health policy and health care delivery.
    4. Models appropriate and compassionate clinical care.
    5. Addresses the health needs of the community at large through public health expertise, information,
          outreach and service.
    6. Develops the expanding field of health information science.

UTHealth Vision Statement

"Excellence above all" in the quest to be an acknowledged leader in the collaboration to treat, cure, and
prevent the most common diseases of our time through education, research, and clinical practice.

UTHealth aspires to be a leader in the collaboration to treat, prevent, and cure the most common diseases
of our time by:
    1. Utilizing the distinctive capabilities of its schools, clinics, institutes and centers;
    2. Collaborating with colleagues in The University of Texas System, the Texas Medical Center and
        throughout the world;
    3. Being an academic health science center that is nationally and internationally recognized in
        teaching, research and service;
    4. Serving as a home for the visionaries and scholars who will lead the way in defining and creating
        the future of the health sciences; and
    5. Providing a diverse work environment that is ethically-based, service-oriented and community-
        sensitive.

University Campus Maps
The UTHealth campus is located in the heart of the Texas Medical Center (TMC). The most comprehensive academic
health center in the U.S. Gulf Coast Region, it comprises six schools, medical and dental clinical practices offering
multispecialty care, and UTHealth Harris County Psychiatric Center (HCPC). Interactive maps of the UTHealth/TMC
campus area can be found online at https://www.uth.edu/index/maps/

                                                                 2020-2021 General Information Catalog             Page 7
Texas Medical Center
The Texas Medical Center (TMC) is the largest comprehensive medical district in the world. It was organized in 1945
to coordinate medical and health education, patient care and related research in a not-for-profit setting. Today it
stands as the leading healthcare destination globally with an average of 10 million patient visits per year.

TMC comprises 21 renowned hospitals containing a total of more than 9,200 licensed beds, 14 support
organizations, ten (10) academic institutions, eight (8) academic and research institutions, seven (7) nursing
programs, three (3) public health organizations, five (5) medical schools, two (2) pharmacy schools, and a dental
school. A high school for the health professions and a community college specializing in health career training plus
other graduate and post-graduate schools and programs provide training in the allied health professions. Nearly
72,000 students work and study within the TMC.
Over 60 million square feet of developed land and 5 million square feet under development make up the Texas
Medical Center and its member institutions. The 1,345 acre campus include 15 patient care facilities and 21
academic and research institutions, housing 20,000 advanced-degreed professionals in the life sciences. There are
approximately 12,000 volunteers who assist with a wide variety of tasks benefitting the TMC. In addition, research
expenditures of the Texas Medical Center member institutions total approximately $1.8 billion annually.

TMC Innovation, a unique environment focused on the collaboration of medicine and cutting-edge technology, has
over 160,000 square feet of space dedicated to housing startup companies from around the world. Only at TMC
Innovation can pioneering healthcare entrepreneurs be embedded into a community that fosters growth, provides
access rich resources, and builds demand for their products. TMC Innovations has curated programs and co-working
spaces to accelerate startup company maturation and collaborate with the best minds in medicine and research.
Partnerships with world-leading brands such as Johnson & Johnson, ABB Robotics and AT&T expand companies'
reach into the life science sector and help all companies bring their products to market.

As the TMC campus continues to expand, TMC will bring a groundbreaking life science initiative with global impact
to our community - TMCᵌ. Totaling 3.7 million square feet of developed property, TMCᵌ will bring innovators from
healthcare, science, academia, finance, manufacturing, and the not-for-profit sector to collaborate on new
medicines, devices, and technologies. Uniting the best minds in medicine and translational sciences, TMCᵌ will focus
on collaborative initiatives, including shared research centers and institutes, multidisciplinary laboratories,
healthcare institutions and a hotel and conference center delivering life science solutions that advance patient care
around the world.

A major part of this "biomedical city" is UTHealth, the most comprehensive and diverse of the academic health
institutions in the TMC with six schools, three (3) faculty practice plans, multiple institutes, myriad centers of
excellence and a psychiatric hospital.

For more information about TMC go to their website at https://www.tmc.edu/about-tmc/

                                                                 2020-2021 General Information Catalog             Page 8
Texas Medical Center Library
The Texas Medical Center Library (TMC Library) serves as the accredited library for several Texas Medical Center
institutions and is the primary library for The University of Texas Health Science Center at Houston (UTHealth)
faculty and students. The Library is also home to the John P. McGovern Historical Collections and Research Center,
consisting of rare books ranging from the 1500s to the early 20th century, and digital and manuscript collections
related to healthcare and biomedical sciences. The mission of the library is to bring together resources, information,
and expertise to provide innovative support for the acquisition, management, and delivery of biomedical
knowledge to the institutions of the Texas Medical Center.

Currently, the library subscribes to 164 electronic databases, over 70,000 electronic journals, and over 347,000 e-
books, which are available through the library's website after registration through the library. Major subscription
databases include: Web of Science, Journal Citation Reports, Clinical Key, Psychiatry Online, Access Medicine,
CINAHL, Nursing Reference Center Plus and Visual DX. The library also provides a curated index of more than 50
Open Access health and medical databases in its research guides. Library resources are available to all UTHealth
students, other trainees, faculty and staff through their UTHealth electronic credentials.

The library occupies nearly 40,000 square feet of newly renovated space in the Jesse Jones Library Building, adjacent
to McGovern Medical School and within close proximity to the other UTHealth schools. The library is open seven
days, 89 hours per week. The library contains group study spaces, an open computer lab, and quiet study spaces.
Library computers are equipped with Microsoft Office applications, and Wi-Fi access is available throughout the
library. Liaison librarians are available to answer library-related questions, provide instruction regarding access to
library resources, assist with literature search strategies, and teach classes on database and literature searching,
citation management, evidence-based practice, and systematic reviews.

The TMC Library offers Librarian Consultations by appointment, one-on-one or in a small group, to help students
with their research topics and to learn how to use the TMC Library resources. To request a consultation with a
Librarian, visit the link: https://library.tmc.edu/services/research_consultation/

Students needing assistance with systematic review assignments can request a consultation at this link:
https://tmc.libwizard.com/f/srstudent

Research Guides are online webpages created by the TMC Library to help students choose the best library resources
to do their research. The library has 36 Research Guides on different subjects like library resources for McGovern
Medical School and the School of Biomedical Informatics, Medical Ethics, RefWorks or eBooks at the TMC Library.
For a complete list of topics, visit: http://libguides.library.tmc.edu

Liaison Librarians host office hours at each UTHealth school every week, and have also developed a series of
tutorials on basic and advanced PubMed, how to remove duplicates from RefWorks, and Embase Navigation. To
see all tutorials available, visit our YouTube channel at
https://www.youtube.com/channel/UCd_eppMUojJDBWK0b2iMs2Q?reload=9

Additional Student Services are listed on the TMC Library website at https://library.tmc.edu/student-services/. .

                                                                 2020-2021 General Information Catalog              Page 9
Primary Teaching Hospital Affiliates
UTHealth continually strives to increase the number of formal educational affiliation agreements with other
institutions and agencies in the greater Houston area and the state, including a dozen major hospitals, city and
neighborhood clinics, public schools, and other sites that provide settings for clinical services. These agreements
allow students a multiple array of opportunities for education growth in health-related fields.

UTHealth has academic affiliations with numerous universities in Latin America, South America, Europe, and Asia
that permit interested students to arrange, on an individual basis, periods of study or research abroad. We
recognize that health and biomedical sciences are global in scope and encourage academic exchange with other
countries and cultures.

The University of Texas Harris County Psychiatric Center
https://hcpc.uth.edu/pages/about-us/index.htm
UTHealth Harris County Psychiatric Center (HCPC) is the largest provider of inpatient psychiatric care in Houston
and the second largest academic psychiatric hospital in the nation. As the teaching hospital of the Louis A. Faillace,
MD, Department of Psychiatry and Behavioral Sciences at McGovern Medical School, it provides much of the most
advanced, evidence-based treatment in Houston and the surrounding region.

The University of Texas MD Anderson Cancer Center
https://www.mdanderson.org/education-training.html
The University of Texas MD Anderson Cancer Center ranks as one of the world's most respected and productive
centers devoted exclusively to cancer patient care, research, education and prevention. It is one of the nation's
original three comprehensive cancer centers designated by the National Cancer Act of 1971. Because MD
Anderson's focus is only on cancer, the center's experts are renowned for their ability to treat all types of cancer,
including rare or uncommon diseases. MD Anderson's clinical trials exploring novel therapies and diagnostic tests
continues to be one of the largest such programs in the nation.

The University of Texas Health Science Center at Houston and MD Anderson Cancer Center partner as parent
institutions of the MD Anderson Cancer Center UTHealth Graduate School of Biomedical Sciences (GSBS). Graduate
students are working on advanced degrees at GSBS in which MD Anderson cooperates with UTHealth, and students
have the opportunity to select a faculty mentor from either institution. More information regarding the educational
offerings of GSBS can be found online at https://gsbs.uth.edu/about/

Memorial Hermann Hospital – Texas Medical Center (TMC)
http://www.memorialhermann.org/locations/texas-medical-center/about-memorial-hermann-texas-medical-
center/
Memorial Hermann Hospital-TMC is the primary teaching affiliate of McGovern Medical School and the School of
Dentistry. Memorial Hermann Hospital and UTHealth work toward the goals of exemplary patient care, innovative
teaching, community service and productive research. The School of Dentistry operates general practice, pediatric
dentistry, and oral and maxillofacial surgery clinics in conjunction with Memorial Hermann Hospital as part of the
advanced dental education programs.

Memorial Hermann-TMC has built a reputation for excellence in the areas of heart and vascular, cancer,
neuroscience, sports medicine and orthopedics, specialty surgery and organ transplantation. The Memorial
Hermann-TMC Campus is a verified Level I trauma center and is also Magnet® recognized for excellence in nursing
services by the American Nurses Credentialing Center.

Children's Memorial Hermann Hospital
http://childrens.memorialhermann.org/
Children's Memorial Hermann Hospital is the primary teaching institution for the pediatrics and
obstetrics/gynecology programs at McGovern Medical School. The hospital's healthcare professionals are focused
                                                           2020-2021 General Information Catalog            Page 10
on the specialized needs of women and children, with an emphasis on quality, customer service and leading-edge
research. The hospital offers the latest advances in maternal-fetal medicine and neonatal critical care services, as
well as renowned programs in pediatric trauma, neuroscience, pulmonology and cardiac services.

Memorial Hermann Orthopedic & Spine Hospital
http://www.memorialhermann.org/locations/orthopedic-and-spine-hospital/
Memorial Hermann Orthopedic & Spine Hospital brings Memorial Hermann's exemplary standards for patient
safety, quality and excellence to a facility that is focused solely on orthopedic and spine care. The hospital is
dedicated to the highest quality service, easy access and optimum outcomes for patients undergoing orthopedic
and spine surgery. Patients have access to the very latest surgical technology, including minimally invasive,
arthroscopic and endoscopic procedures, as well as computer-assisted guidance for joint surgery and spine surgery.
The hospital offers a wide variety of inpatient and outpatient orthopedic and neuro-spine services.

Harris Health System – Lyndon B. Johnson Hospital
https://www.harrishealth.org/locations-hh/Pages/lbj.aspx
Lyndon B. Johnson Hospital is a 332-bed full service general hospital staffed by faculty and residents of McGovern
Medical School and the School of Dentistry (oral surgery only). The hospital, owned and operated by the Harris
Health System, is medically staffed by Affiliated Medical Services, an organization formed through an agreement
between McGovern Medical School and Baylor College of Medicine.

Lyndon B. Johnson Hospital is known for its neonatal intensive care services for high-risk deliveries and very low
birth weight infants. LBJ Hospital is a verified Level III trauma center and was the first such center designated in
Texas. It also is the state's busiest Level III trauma center, with more than 70,000 emergency patient visits each
year. It serves as one of the few full-service hospitals in the northeast area of Houston.

                                                               2020-2021 General Information Catalog             Page 11
ACADEMIC GENERAL INFORMATION

UTHealth Degrees Offered
For degree requirements and available areas of concentration (tracks) check the school catalog and websites. Certificates listed below
are 16+ semester credit (SCH) requirements. Additional certificates (below 16 SCH) offered by School of Biomedical Informatics and
School of Public Health are found on the school websites.

              School of Biomedical Informatics
              Certificate in Public Health Informatics (Joint Certificate with School of Public Health)
              M.S. (Biomedical Informatics)
              Ph.D. (Biomedical Informatics)
              D.H.I. (Health Informatics)

              School of Dentistry
              D.D.S.
              B.S. (Dental Hygiene)
              M.S. (Dental Hygiene)
              M.S.D. (Advanced Education Programs)
              Certificate in Advanced Education Programs
              Certificate in Dental Hygiene
              Certificate in Oral & Maxillofacial Surgery

              MD Anderson Cancer Center UTHealth Graduate School of Biomedical Sciences
              Certificate in Medical Physics
              M.S. in Medical Physics
              M.S. in Genetic Counseling
              M.S. in Biomedical Sciences
              Ph.D. in Biomedical Sciences

              McGovern Medical School
              M.D.
              M.S. in Clinical Research

              Cizik School of Nursing
              B.S.N.
              M.S.N.
              D.N.P.
              Ph.D. (in Nursing)

              School of Public Health
              Certificate in Public Health
              Certificate in Public Health Informatics (Joint certificate with School of Biomedical Informatics)
              M.P.H. (in Public Health)
              M.S. (in Public Health)
              Dr.PH. (in Public Health)
              Ph.D. (in Public Health)

                                                                       2020-2021 General Information Catalog                 Page 12
Accreditation
                The University of Texas Health Science Center at Houston is accredited by the Southern Association of
                Colleges and Schools Commission on Colleges (SACSCOC) to award certificate, baccalaureate, masters,
                doctoral, and professional degrees. Contact the Commission on Colleges at 1866 Southern Lane,
                Decatur, Georgia 30033-4097 or call 404-679-4500 for questions about the accreditation of The
                University of Texas Health Science Center at Houston.

While SACSCOC accredits the total institution, UTHealth is also accredited by the Accreditation Council for Continuing
Medical Education (ACCME) to sponsor continuing medical education for physicians. Many of the academic degree
programs offered at UTHealth also undergo accreditation by specialized accrediting bodies, including:

                                                             Agency               Last       Next
            The University of Texas
            Health Science Center at Houston                SACSCOC               2010       2021

            School of Biomedical Informatics
            M.S.                                         CAHIIM               2019       2026
            Ph.D.
            D.H.I.
            School of Dentistry
            D.D.S.                                       CODA                 2019       2027
            B.S. (Dental Hygiene)                        CODA                 2019       2027
            M.S. (Dental Hygiene)
            M.S.D. (Advanced Education Programs)         CODA                 2019       2027
            Certificate in Advanced Education Programs CODA                   2019       2027
            Certificate in Dental Hygiene                CODA                 2019       2027
            Certificate in Oral & Maxillofacial Surgery  CODA                 2015       2020
            MD Anderson Cancer Center UTHealth Graduate School of Biomedical Sciences
            Certificate in Medical Physics               CAMPEP              2017        2023
            M.S. in Medical Physics                      CAMPEP              2017        2023
            M.S. in Genetic Counseling                   ABGC                2014        2022
            M.S. in Biomedical Sciences
            Ph.D. in Biomedical Sciences
            McGovern Medical School
            M.D.                                         LCME                 2019       TBD*
            M.S. in Clinical Research
            *Due to COVID, the 2019 accreditation on-site visit was postponed, so the next accreditation period is to be
            determined once the current cycle is complete.
            Cizik School of Nursing
            B.S.N., M.S.N., D.N.P.                       CCNE                 2011       2021
            Nurse Anesthesia                             CANAEP               2011       2021
            Ph.D.
            School of Public Health
            M.P.H., M.S., Dr.PH., Ph.D.                  CEPH                 2019       2027
            The Industrial Hygiene curriculum in the MPH and MS degree programs is accredited by the Applied Science
            Accreditation Commission of the Accreditation Board for Engineering and Technology (ABET).

            Legend
            SACSCOC: Southern Association of Colleges & Schools Commission on Colleges
            CAHIIM: Commission on Accreditation for Health Informatics and Information Management Education
            CODA: Commission on Dental Accreditation (federally-recognized)
            CAMPEP: Commission on Accreditation of Medical Physics Education Programs
            ABGC: American Board of Genetic Counseling
            LCME: Liaison Committee on Medical Education (federally-recognized)
            CCNE: Commission on Collegiate Nursing Education (federally-recognized)
            CANAEP: Council on Accreditation of Nurse Anesthesia Educational Programs (federally-recognized)
            CEPH: Council on the Education for Public Health (federally-recognized)

                                                                     2020-2021 General Information Catalog                 Page 13
Academic Qualifications
In accordance with federal Department of Education guidelines, in order to receive Title IV financial aid funds, a
student must be qualified to study at the postsecondary level. A student qualifies if he/she:

    •   Has a high school diploma;
    •   Has the recognized equivalent of a high school diploma, typically a general education development or GED
        certificate;
    •   Has completed home schooling at the secondary level; or
    •   Has an academic transcript of a student who has successfully completed at least a two-year program that
        is acceptable for full credit toward a bachelor's degree.

In addition to these qualifications, please refer to the school catalog section for specific admissions criteria for
academic degree programs in each of these UTHealth schools.

Academic Fresh Start
If a student who enrolls under the Texas Fresh Start program completes a prescribed course of study, earns a
baccalaureate degree, and applies for admission to a postgraduate or professional program, the institution, in
considering the applicant for admission into the postgraduate or professional program, shall consider only the
grade point average of the applicant established by the course work completed after enrollment under the Texas
Fresh Start program, along with any other criteria the institution uses in evaluating applications for admission.

Academic Common Market
The Academic Common Market (ACM) is an interstate agreement among southern states participating in the
Southern Regional Education Board (SREB). The ACM is a tuition-savings program for college students in
participating states who want to purse degrees that are not offered by their in-state institutions. Participating states
arrange for their residents who qualify for admission to enroll in specific programs in other states on the in-state
tuition basis. More information on the ACM can be found on the ACM website at http://www.sreb.org/academic-
common-market.

Concurrent/Inter-Institutional Enrollment
UTHealth, along with, The University of Houston, Texas Woman's University, UT Rio Grande Valley, UT El Paso,
UTMB Health in Galveston, UT Health-San Antonio, UT Austin and UT Southwestern Medical Center in Dallas have
concurrent enrollment agreements that allow students enrolled in one institution to enroll for support courses in
another institution. Additionally, UTHealth has inter-institutional agreements with Rice University, Baylor College
of Medicine, Texas A&M HSC-IBT and the Gulf Coast Consortia.

The mechanism for payment of tuition and fees vary according to the individual institution. Consult with the
Registrar's Office for specific details at the following website or by calling 713-500-3388.
https://www.uth.edu/registrar/current-students/student-information/concurrentinter-institutional-
enrollment.htm

                                                                  2020-2021 General Information Catalog              Page 14
Tuition, Fees and Payment Policies

Tuition and Fees
Tuition and fees are subject to change and become effective on the date enacted. The Texas Legislature does not
set the specific amount for any particular student fee. Student fees are authorized by state statute; the specific fee
amounts and the determination to increase fees are made by the university administration and The University of
Texas System Board of Regents.

Please refer to the Office of Registrar website at https://www.uth.edu/registrar/current-
students/registration/tuition--fee-schedule.htm for the current Tuition and Fee Schedules for all UTHealth schools.
Information regarding the mandatory fees (charged to all UTHealth students) listed below are also found on this
website.

    •   Audit Fee: $25 per course (when applicable)
    •   Credit Card Use Fee: currently at 2.5%
    •   Graduation Fee: $100.00 billed in the last academic year of degree program.
    •   Information Technology Access Fee: $114/year or $38/semester
    •   Installment Use Fee: $20
    •   Late Registration Fee: $25
    •   Return Check Fee: $25/per check
    •   Reinstatement Fee: $200 (Fee assessed to students who have not paid 50% of current term's tuition and
        fees by midnight on the 12th day of class. Unpaid students will be dropped from access to their class
        schedules and the Learning Management System/Canvas until such time that the assessed reinstatement
        fee and tuition and fees due are paid for reinstatement. Students will not be reinstated if fees and tuition
        have not been paid by the 20th class day of the term (fall/spring) or 15th class day of summer term.)
    •   Student ID Replacement Fee: $10/per ID card
    •   Student Records Fee: $5/semester or $15/year for DDS and MD Program
    •   Student Services Fee: $566.12/per 12 month (full time student rate)

For additional tuition and fee information, Veteran's education benefits, tuition and fee exceptions/waivers go to
the Office of the Registrar's website under Current Students/Student Information for a list of general information
helpful to all students. The website is located at https://www.uth.edu/registrar/current-students/student-
information/general-information.htm

Tuition and Fees Payment Policy
Payment of tuition and fees is due no later than payment due date. Due dates are listed on the charges tab of the
student      "myUTH"       account       or     are    available    on     the       Bursar's     website      at
https://inside.uth.edu/finance/bursars/student/tuition-payments.htm

Students must pay 50% of tuition and fees before the 12th day of the term for fall and spring and before the 4th day
of the term for summer or their enrollment will be cancelled for that term. Students whose registration is cancelled
because of non-payment or issuing an insufficient funds check will be charged a $200 Reinstatement Fee if they are
reinstated by the School's Dean. Student who are dropped and reinstated must bring their accounts current by the
20th day of the term for fall/spring and by the 15th day of the term for summer. No students will be reinstated after
the 20th day of the term for fall/spring or after the 15th day of the term for summer.

A return check fee of $25 will be assessed for each returned check (including "e-checks").

                                                                 2020-2021 General Information Catalog             Page 15
Student who have fees billed to a sponsor are financially responsible for any charges determined to be uncollectable
by the Bursar Office. Furthermore, extended delays in collection of receivables from sponsors will require the
student to make the uncollected payment. Student payments will be refunded upon receipt of payment from the
sponsor.

Payment of tuition and fees may be paid in full or in installments for the fall, spring and summer 12 week semester.
A nonrefundable Installment Use Fee of $20 will be assessed for the use of the installment plan. A $50 Late Payment
Fee will be assessed if the initial payment is late; a $50 charge will be assessed for each subsequent delinquent
installment payment.

Certain fees, such as health insurance, liability insurance and the installment use fee must be paid in full at the
initial payment and may not be paid in installments. Check with the Bursar's Office for more information on fees
and payments at https://inside.uth.edu/finance/bursars/index.htm.

A student, who fails to provide full payment of tuition and fees, including late fees assessed by the university, when
such payments are due, is subject to one or more of the following actions:

    •   Prohibited from registration in future terms until full payment is made;
    •   Withholding of degree and/or official transcript;
    •   Denial of credit for the work done during the relevant semester or pay period; and
    •   Subject to all penalties and action authorized by the law.

For more information regarding tuition and fee payment, installment plans and payment methods please contact:

Bursar's Office
UTHealth University Center Tower
7000 Fannin, Suite 2240
Houston, TX 77030
Phone: 713-500-3088
Email: bursar@uth.tmc.edu

UTHealth Refund Policy
All programs at UTHealth follow a standard Refund Policy based on the first day of the semester/term. Provided
the student remains enrolled at the institution, refunds of applicable tuition and fees collected for courses from
which a student drops will be made after the add/drop period closes. Add/drop ends after the 12th day of the term
for the fall and spring semesters and after the 4th day of the summer term for each session.

All refunds will be based on the day the student drops the course(s) electronically through MyUTH
(https://uthidp.uth.edu/nidp/saml2/sso?id=Campus-Affiliate-LOA2-DUO&sid=1&option=credential&sid=1) or the
date of the official withdrawal from is received in the Registrar's Office.

Refunds of tuition and mandatory fees shall be made to the students withdrawing completely from UTHealth during
a semester according to the following schedules. The percent refunded is based upon the full payment of all tuition
and fees. If full payment has not been made, it is possible that a balance may be due. Not all fees are refundable
beyond the first day of the term. Tuition reassessment refunds will be made after the 20th class day.

                                                                 2020-2021 General Information Catalog             Page 16
(fall, spring, 12-week summer semester)
  Prior to the first day of the session                                                       100%
  During the first five class days of the term                                                 80%
  During the second five class days of the term                                                70%
  During the third five class day of the term                                                  50%
  During the fourth five class days of the term                                                25%
  After the fourth five class days of the term                                                None

(6-week summer semester)
 Prior to the first day of the term                                                           100%
 During the first, second, or third class days of the term                                     80%
 During the fourth, fifth, or sixth class days of the term                                     50%
 After the seventh day of class and thereafter                                                None

All policies regarding the payment or refund of tuition, fees and charges are approved by The University of Texas
System Board of Regents and comply with all applicable state statutes. Student should contact the Bursar's Office
on any clarification of matters relating to payment or refunds of all tuition, fees and other charges associated with
their enrollment at UTHealth.

Bursar Office
UTHealth University Center Tower
7000 Fannin, Suite 2240
Houston, TX 77030
Phone: 713-500-3088
Email: bursar@uth.tmc.edu

Adding, Dropping and Withdrawing Courses
For all programs other than McGovern Medical School (M.D.) and School of Dentistry (D.D.S.) programs, students
may add and drop classes after the initial enrollment period during the first 12 days of the fall and spring semesters
and during the first four days of the summer term. Students withdrawing from classes after the initial drop/add
period must submit a drop form that may be obtained from the Student Affairs Office in each school or from the
Office of the Registrar.

Classes dropped on or before the 12th class day of a semester or 4th class day of a summer term will not appear on
a student's transcript. Classes dropped after the 12th class day of a semester or the 4th class day of a summer term
will appear on the student's transcript with a "W," "WP" or "WF" grade, depending upon the school's grading policy.

Students should check with their school advisor(s) to ensure the appropriate specific program approvals, guidelines
and deadlines for add, drop or withdrawals from courses are followed.

Refunds for classes dropped will be credited in strict accordance to the schedule specified by state law and will
depend on the number of days that have elapsed since the beginning of the semester or term. Please refer to the
Refund Policy for additional information.

Class schedule contents with add/drop and information can be found in the MyUTH class search.

                                                                 2020-2021 General Information Catalog             Page 17
Student Government at UTHealth

Student Government
UTHealth authorizes the existence of a student government body that has the jurisdictions and powers delegated
to it by The University of Texas System Board of Regents. The official UTHealth student governance body is the
Student InterCouncil (SIC), which is comprised of three representatives from each of UTHealth's six schools, three
representatives from international student constituencies and three at-large representatives who add to the
mission of diversity and inclusion within the SIC body.

The SIC contributes to the quality of student life at the university by participating in the development and
implementation of policies and procedures affecting students, providing funds to support special projects of
registered student organizations at UTHealth, representing student interests on external and internal committees,
providing feedback to university leadership in areas of tuition and fees, student development and student life at
UTHealth. The SIC also strives to promote communication between the six UTHealth schools and university
administration in order to facilitate inter-personal and intra-professional development for students. The SIC also
publishes an online newsletter, Student Pulse, to improve communication between the students across all six
UTHealth schools in sharing the planning and implementing activities that address the special needs of students.

Learn more about the Student InterCouncil and their activities on their website at https://www.uth.edu/sic/

Student Organizations
UTHealth encourages its students, faculty, and staff to develop collegial relationships; and has established specific
policies that govern organizations formed by those affiliated with the university. Student Organizations at UTHealth
actively participate in and contribute to a vibrant university community.

UTHealth requires all student organizations to register annually with the university. Pursuant to policy, membership
in UTHealth registered student organizations is limited to only students, faculty and/or staff at UTHealth. The
Handbook of Operating Procedures (HOOP) Policy 110, Student Organizations also notes that student organizations
may not suggest or imply that the organization is acting with the authority or as an agency of UTHealth or UT
System. HOOP 110, Student Organizations, is found at https://www.uth.edu/hoop/policy.htm?id=1448068

Students can also access the 2020-2021 Student Organization Manual-Guidelines and Procedures, which provides
students with easy access to important information for student leaders, advisors, and student affairs personnel.
The manual is located at https://inside.uth.edu/academics/organizations.htm The information in the manual will
assist students in creating new student organizations and understanding the requirements for maintaining an
organization at UTHealth, including annual registration.

Students should contact their respective school's Office of Student Affairs for application instructions for new
student organization registration and/or student organization annual renewal. The manual, instructions, online
applications and a listing of registered student organizations can be found on the UTHealth student organization
website at https://inside.uth.edu/academics/organizations.htm.

Student Fee Advisory Committee
The Student Fee Advisory Committee is established pursuant to state law and is charged with reviewing proposed
tuition, student services, incidental, laboratory and other fee changes, making recommendations to the university
Deans and/or President before submission of new tuition and fee proposals to UT System Board of Regents for
approval. Each UTHealth school will convene a School Student Fee Advisory Committee that will review proposed
changes for that school. A University-wide Student Fee Advisory Committee will convene to address any student
services or incidental fees that are charged across all six schools.

                                                                2020-2021 General Information Catalog             Page 18
Student Services

Please check student service websites for Coronavirus information updates. Hours and
services may temporarily differ as a result of UTHealth's response to the COVID-19
pandemic.

Central Student Portal
In 2019-2020 a central student portal website was developed to give students a one-stop website that serves as a
guide to the most sought after resources at UTHealth. The Central Student Portal is a way to improve the student
experience when navigating the UTHealth home page. This portal allows students to easily locate and search the
central student services offices for necessary information, instructions, and documents to ensure a smooth
transition from semester to semester and year to year. The Student Portal can be easily accessed from the UTHealth
A-Z Directory and is located at https://www.uth.edu/student/.

Bursar Office
The Bursar's Office (also known as the Cashier's Office) is responsible for assessment and collection of tuition and fees,
processing institutional deposits, remission of tuition, fees and sales tax to the State, financial reporting, issuing 1098T
tax forms, reconciliation of various revenue accounts and providing quality customer service to students, faculty and
staff. The primary purpose of this office is to assess and collect tuition and fees from students and third-party sponsors,
including providing and maintaining multiple installment payment plans, and distributing financial aid, emergency loans
and refunds. This office works closely with the offices of the Registrar and Student Financial Services to support the
needs of the students.
The Bursar's Office is also responsible for distributing special compliance notifications to students, such as set aside
funds from designated tuition to be used for local institutional aid assistance programs and how the student can apply
for those funds.
The office is located in the UTHealth University Center Tower (UCT) room 2240 at 7000 Fannin, Houston, Texas 77030.
Office hours are Monday-Friday, 8:00 a.m. – 5:00 p.m. For questions regarding student accounts, tuition and fee
payments, refunds, or installment plans, students may call 713-500-3088.
Bursar website: https://www.uth.edu/student/bursar/

Registrar Office
The Registrar's Office provides a central computer-based student record system, online class registration activities and
other services for UTHealth schools. The goals of the office are to provide an effective and efficient application process;
to direct an accurate, facile registration process; and to maintain a computerized applicant, student and alumni record
system.
Additional services provided by the Registrar's Office include the issuance of transcripts, certification of student status,
degree verification, Veteran's Administration counseling and verification, residence determination and enrollment
verification. The office, in conjunction with the Office of International Affairs, assists foreign students in maintaining
their student status.
Contact Information:
Office of the Registrar
The University of Texas Health Science Center at Houston
P.O. Box 20036
7000 Fannin, Suite 2250
Houston, Texas 77225-0036 (using PO Box address)
Phone: 713-500-3388
Email: registrar@uth.tmc.edu
Website: https://www.uth.edu/student/registrar/

                                                                 2020-2021 General Information Catalog             Page 19
Office of International Affairs
The Office of International Affairs (OIA) serves as the internal institutional resource to facilitate and oversee
institutional compliance with state, local, and federal laws and regulations regarding the immigration status of all
non-U.S. citizens who participate in the academic, research, and clinical endeavors of The University of Texas Health
Science Center at Houston.

Services and programs offered include:
    • Advice on immigration issues to university units wishing to host or employ international visitors;
    • Institutional compliance with immigration regulations assessment and training;
    • Processing of immigrant and non-immigrant visa applications sponsored by the institution;
    • Acting as a liaison among institutional departments, government agencies, and private organizations; and,
    • Coordinating education and cultural programs and activities that promote the well-being of international
        visitors, students, trainees, faculty and staff.

To ensure compliance with federal, state, and local regulations as well as institutional policies, all non-U.S. citizens
must check-in with OIA prior to registering for classes in order to obtain the appropriate clearance to begin studies.
All non-U.S. citizen students located at UTHealth School of Public Health campuses outside of Houston must check
in with the Regional Coordinator located at each campus.

The Office of International Affairs is located in the UTHealth University Center Tower (UCT), Suite 130 (first floor).
Appointments are required to ensure that an International Visitor Advisor is available to assist in answering student
questions or concerns.

For further information, and/or to make an appointment, please send an email to utoiahouston@uth.tmc.edu or
call 713/500-3176. You may also send written communication to:

Office of International Affairs
7000 Fannin, Suite 130 (first floor)
Houston, Texas 77030

Student Financial Services
The mission of the Office of Student Financial Services (SFS) is to provide our customers the financial resources
necessary to attend UTHealth in a prompt and professional manner. SFS is responsible for preparing an annual Cost
of Attendance (COA) report which estimates the cost of the student's educational and living expenses for the period
of enrollment. The COA is used to determine a student's financial aid eligibility and award package. Federal, state,
institutional and other resources cannot exceed the cost of attendance. To find the Cost of Attendance reports go
to the SFS website at https://www.uth.edu/sfs/financial-aid/attendance.htm.

SFS publishes a student newsletter, $en$e on a Dollar, to communicate up-to-date financial information and
resources for students. The publication can be accessed from the Student Financial Services website at
https://www.uth.edu/sfs/.

Types of Aid:
UTHealth offers financial support that includes federal grants and loans, state grants and loans, school-based
scholarships and institutional loans based on the most current regulations or guidelines in effect at the time of the
award.

Applications:
To be considered for financial aid, a student must complete the Free Application for Federal Student Aida (FAFSA)
using the school code 013956. Information provided on the student's FAFSA will be used to determine financial

                                                                  2020-2021 General Information Catalog              Page 20
need. There is no priority deadline to submit the FAFSA application as awards are processed on a first come, first
serve basis. However, students are encouraged to complete the FAFSA by March 15th of each year to meet the
State's priority filing deadline.

Veterans and Service Members:
To initiate the application process for Veteran's Benefits such as Post 9/11 GI Bill, Vocational Rehab and Veterans
Education Assistance Program (VEAP), we recommend all veterans contact the Veterans Coordinator in the Office
of the Registrar at 713-500-3351.

Veterans and Service Members applying for federal financial aid funds are encouraged to contact their assigned
financial aid counselor prior to the beginning of the award process.

Eligibility:
To receive federal aid, students must be enrolled in an eligible degree seeking program or certificate program (not
all certificate programs at UTHealth are eligible). Financial aid is available only for courses that are required of the
program and for which students will receive credit toward completion of their degree. Additionally, students must
be U.S. citizens or eligible non-U.S. citizens; have registered with Selective Service between the ages of 18 and 26,
if male; not owe refunds on federal grants or be in default on federal education loans; have a valid social security
number; and must maintain satisfactory academic progress and course credit compliance (Half-time enrollment in
required courses per semester in which aid is received. Eligible Pell Grant students may receive an award if enrolled
less than half-time.)

State Aid Mandatory Requirement: Males (any person assigned the sex of male at birth) subject to selective service
registration must be registered or qualify for an exemption from selective service registration in order to be eligible
to receive state financial assistance.

Contact Information:
Financial aid counselors are available Monday-Friday from 8:00 a.m. to 5:00 p.m. to provide counseling on financial
assistance programs available to students. Student Financial Services is located in the University Center Tower
(UCT), 22nd Floor at 7000 Fannin.

Office of Student Financial Services
The University of Texas Health Science Center at Houston
P.O. Box 20036
Houston, Texas 77225
OR
7000 Fannin, Suite 2220
Houston, Texas 77030
Phone: 713-500-3860
Email: sfaregis@uth.tmc.edu
Website: https://www.uth.edu/sfs/

Office of Diversity & Equal Opportunity
The Diversity & Equal Opportunity Office (EO) aids the institution in upholding the university's commitment to equal
educational opportunity. Key functions of this office include:

Facilitating the reasonable accommodation process for:
    • Qualified students of the university community and individuals who access services or programs of the
         university
    • Students seeking accommodations based on sincerely held religious beliefs that conflict with a university

                                                                  2020-2021 General Information Catalog              Page 21
policy, procedure, or other academic requirement.

Responding to claims of discrimination and harassment based on race, color, religion, national origin, sex (including
pregnancy), age, sexual orientation, gender identity and expression, mental or physical disability, genetic
information, veteran's status or any other basis prohibited by law or university policy.

Supporting the Title IX Coordinator and Deputy Title IX Coordinator in their efforts to provide a positive learning
and teaching environment free from sex discrimination.

Contact Information:

Office of Diversity & Equal Opportunity
7000 Fannin, Suite 150
Houston, Texas 77030
Phone: 713-500-2255
Email: call@uth.tmc.edu
Website: https://www.uth.edu/hr/department/equal-opportunity/index.htm

Student Health and Counseling Services
Student Health and Counseling Services serves as the medical home for all UTHealth students and provides both
medical and mental health services. A portion of the Student Services Fee funds the programs.

Medical Services:
Medical services are available for all UTHealth students and their dependents. Services available include
immunizations, tuberculosis screening, physical examinations, well woman examinations, flu shots, travel
medicine, treatment of acute and chronic medical problems, and referrals to specialists as necessary. The clinic
manages a 24-hour a day hotline for needlesticks and other exposures to hazardous body fluids. Students may
report occupational exposures to our hotline at 713-500-OUCH (6824). An on-site Class D pharmacy offers many
prescription medications for common illnesses and oral contraceptives. The clinic is staffed by physicians who are
board certified, both in Internal Medicine and Pediatrics.

Psychiatric and Counseling Services:
Balancing personal life with the demands of academia can be challenging. Psychiatric counseling and psychological
assessment services are available for all UTHealth students.. Available services include psychiatric evaluation and
treatment, psychotherapy for a wide variety of concerns including depression, anxiety, ADHD, academic difficulties,
alcohol/substance abuse, eating disorders, insomnia, relationship concerns, and suicidal/self-injurious thoughts
and psychological assessment. Referrals are not required for psychiatric or counseling services, and students
requesting these services are strongly encouraged to call and make an appointment. Assessment services are
currently available with a referral from a Student Affairs dean or another mental health provider. Referrals for
psychological assessments can be made by contacting the clinic. The first appointment at Student Counseling
Services is available as a courtesy visit and will not be billed. Subsequent sessions are billed to the student's
insurance.

Records are confidential, subject to federal and state law and university policy. Staff is available for outreach and
prevention programs for all UTHealth schools.

Student Health and Counselling Services is located in the UT Professional Building at 6410 Fannin, Suite 130.
Office hours are 8:00 a.m. to 5:00 p.m. Monday through Friday. Both telecounseling/telemedicine and in-person
visits are available. Appointments are preferred but not required for acute illness and emergencies. For more
information, contact:

                                                                2020-2021 General Information Catalog             Page 22