Quinte West - COMMUNITY PROFILE 2020 - The City of Quinte West
Page content transcription
If your browser does not render page correctly, please read the page content below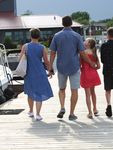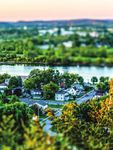 Table of
                        Contents

      2                  3                  5                    6
  MA YOR'S           LOC ATION          LAB O UR           I NDUSTR I AL
  MES S A GE                            M AR K E T            PAR K S
  H I S TORY

      9                10                  11                  12
I N DU S T R IA L    BUSINESS          E C O NO M I C       C O M M UNI TY
  L ANDS CIP         SUP P ORT       DE V E LO PM E NT    I M PR O VE M E NT
                     SERVIC ES        + TO UR I SM               PLAN
                                        SE R V I C E S

    13                 15                 16                   17
  T OURIS M         MUNIC IP AL       PLANNI NG +             PUB LI C
                     TAXES           D E V E LO PM E NT      WORKS +
                                                             UTI LI TI E S

    20                 21                 22                   23
      S H OP        8 WIN G /C F B   HE ALTH C AR E        E DUC ATI O N
Q U I NTE W ES T     TRENTON            PUB LI C
                                      LI B R AR I E S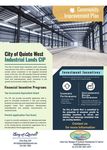 QUINTE WEST OFFERS
                                  A PLETHORA OF
                                  ATTRACTIONS FOR ALL TO

4 City of Quinte West | Community Profile 2020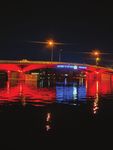 MAYOR'S MESSAGE
                                                          A BLEND BETWEEN
Quinte West is located in the heart of the
Bay of Quinte Region at the mouth of the                  URBAN AND
Trent-Severn Waterway. Known for its
picturesque agricultural landscape, 8 Wing/               RURAL LIFESTYLES.
CFB Trenton, and Trent Port Marina, the
City of Quinte West drives the local
economy with its commitment to support                            HISTORY
entrepreneurs, manufacturing, retail outlets,
commercial businesses and continual growth        In January 1998, The City of Quinte West
in the hospitality and tourism sector.            was formed by the amalgamation of four
                                                  former municipalities; City of Trenton, Village
Whether it be the downtown core or                of Frankford, Sidney Township and Murray
commercial areas in Trenton or Frankford,         Township. The amalgamation created a unique
the North Murray Industrial Park, Frankford       community offering a blend between urban
Industrial Park or an inquiry on any lands        and rural lifestyles. The City thrived in the
in Quinte West, Staff and Council are here        years following, establishing itself as a sought
to facilitate and offer services that fosters     after destination offering a vibrant outdoor
investment and development.                       natural environment for agricultural and
Further to that, the City of Quinte West has      recreational pursuits combined with endless
several local support agencies that have the      retail and entertainment opportunities.
resources to assist in several investment tools   At the heart of Quinte West is the southern
such as grant funding, engaging the labour        entrance to the Trent-Severn Waterway, a
market and services for all business sizes,       unique 386 kilometre system of lakes and
entrepreneurs and start-ups.                      rivers stretching from the Bay of Quinte in the
On behalf of City Council, I invite you           south, to Georgian Bay in the north. Quinte
to join us in Quinte West, a natural fit for      West is home to Canada's largest military air
your business.                                    force base, 8 Wing/CFB Trenton.

                      Sincerely, Jim Harrison

                                                  City of Quinte West | Community Profile 2020 5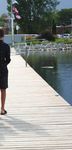 AT A GLANCE

                                                                        Québec City
                               CANADA
                        US                       BAY of
                                                 QUINTE
                                                               Montréal                       Fredericton
                                                 REGION
                                                          Ottawa
                                                                   QUINTE WEST
                                            Toronto

                                                                   Albany
                            Detroit
          Chicago

                                                             New York
                                      Columbus        Philadelphia

                                      Location
                                          Washington DC

  With a location approximately 2 hours east of Toronto and 2.5 hours south west of the Nation's Capital,
            the City of Quinte West is ideal for commercial and industrial businesses of all sizes.

            QUICK FACTS
                                                               CIT Y                  D RIVING
       Population | City of Quinte West –
            43,577 (2016 Census)                               Kingston, ON           75 kilometres

  Market (500 mile radius) | 50 million people                 Peterborough, ON       100 kilometres

   Incorporation | City of Quinte West – 1998                  Toronto, ON            190 kilometres

        Regional Land Area | 494.02 km2                        Ottawa, ON             230 kilometres

    Population Density per square km | 88.2                    Buffalo, NY            324 kilometres
                (2016 Census)
                                                               Montreal, QC           360 kilometres
             Labour Force | 100,000
                                                               Detroit, MI            531 kilometres
         (within a 45-minute commute)
                                                               New York, NY           702 kilometres
        Largest Employment Sectors |
       Wholesale & Retail Trade – 3300                         Philadelphia, PA       711 kilometres
            Business Services – 4345
       Manufacturing Industries – 2650                         Chicago, IL            992 kilometres
      Health Care & Social Services – 2160                     Atlanta, GA            1685 kilometres
   8 Wing/CFB Trenton – approximately 4300

                                                                             Annual Rainfall | 716 mm
                                                                             Annual Snowfall | 168 cm

6 City of Quinte West | Community Profile 2020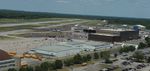 HIGHWAY ACCESS
       Quinte West is well served by the local highway network.
Our location on the Highway 401 corridor, a four lane controlled
highway, allows access to North American markets and also serves
as a route to major border crossings.

                           AIRPORTS
          Toronto – Lester B .Pearson International Airport |
                  Approximately 180 kilometres

               Ottawa – Ottawa International Airport |
                   Approximately 280 kilometres

                 Kingston – Norman Rogers Airport |
                    Approximately 75 kilometres

                       8 Wing/CFB Trenton |
                May be available for commercial
   (including cargo) flights through coordination with the City

    CANADIAN NATIONAL RAILWAY
    + CANADIAN PACIFIC RAILWAY
                       • Freight and express service
               • Piggyback and container facilities available
          • Overnight express service to Montreal and Toronto
                         (and other locations)

          For information about rail freight/express service:
          1-888-668-4626 (CN Rail)/1-888-333-8111 (CP Rail)
 • VIA daily passenger service, Trenton Junction to major cities including
 Toronto, Ottawa and Montreal- For more information about schedules
   or to make a reservation: Call 1-888-842-7245 or visit www.viarail.ca

                                        City           Drive Rail     Air
   TRAVEL TIME                          Toronto        2.0      2.0   .25
          — to —                        Ottawa         2.5      2.5   .5
                                        Montreal       3.5      3.5   1
   MAJOR CITIES                         Kingston       .75      .5    .25
           (HOURS)                      New York       7.0      14    1
                                        Chicago        9.5      12    2

BUSINESS AND ECONOMY

                        Labour Market
                      LABOUR MARKET BREAKDOWN

                                  INDUSTRY DIVISIONS
          Characteristics                        Quinte West           Bay of Quinte Region*

                                           Total    Male    Female     Total    Male   Female

          Total Experienced Labour        21630    11475     10160    52520 26995 25520
          Force 15 Years + Older

          Agriculture/Resource-Based       420      275        140     1355     935     415

          Construction Industries         1340      1195       140    3385      3045    340

          Manufacturing Industries        2790      1975       815    5750      4135   1620

          Wholesale/Retail Trade          3070      1470     1605     7950      3800   4140

          Transportation/Warehousing       1150     845        305    2555      1890    665

          Finance/Real Estate              650      200        450     1875     710     1155

          Scientific/Technical Services    670      275        400    2030      945    1080

          Health Care/Social Services     2365      240        2130   6505      930    5575

          Educational Services             1125     315        810    3245      940    2300

          Public Administration           3590      2620       975    5550      3755   1790

          Other Services                   835      410        425     1925      915   1010

        *Bay of Quinte region includes City of Quinte West, City of Belleville and
        the Municipality of Brighton.

                                                             (Information provided by Stats Canada)

8 City of Quinte West | Community Profile 2020

RD
                                ON
                         M   ILT
                      HA
                                                                                                                           BUSINESS AND ECONOMY

                      Investment Ready Site
                  North Murray Street - North Murray Industrial Park | City of Quinte West, Ontario, Canada
                                              Industrial Vacant Land | For Sale

                                                    VE
                                              HUFF A
                                      NORTH
                                                                                                                                KEY
                                                                                                                                HIGHLIGHTS
    N MURRAY ST

                                                                             '
                                                                       613

                                                                                                                                Land Available | 30 acres
                                                                                                                                Lot Size | Variable sizes

                                                                                                                           RC
                                                                                                                           AF
                                                                800'

                                                                                                                                           available

                                                                                                  132

                                                                                                                            RD
                                                                                                   0'
                                                                                 Approx.                                        Zoning | General Industrial
                                                                                 30 Acres

                                                                                   830'
                                                                                        Easem
             HUFF AVE
                                                         650'
                                                                                             e     nt                           PERMITTED
                                                                                                                                USES
                                                                                                   0'
                                                                                                  35

                                                                                                                       d
                                                                                                                 pon
                                                 540'

                                                                                                             m
                                                                                             '          stor
                                                                                      1150
                                                                                                                                • Industrial Use, General
                                                                                                                                • Manufacturing
                                                                                                                                • Accesory Outdoor Storage

I N V E S TMENT OPPORTUN ITY                                                          • Warehousing
                          Esri, HERE, Garmin, © OpenStreetMap contributors, and the GIS user
                                                          community, Source: Esri, DigitalGlobe, GeoEye, Earthstar Geographics,
A 30-acre fully serviced, greenfield property        CNES/Airbuswith   frontage    on ANorthCESS     OAD
                                                                                                andRthe GIS User
                                                                 DS, USDA, USGS, AeroGRID,CIGN,
                                                     Community
Murray Street and direct access to Hamilton Road. Zoned for general

                                                                                                                                
industrial
    Produceduse,
              by the the
                     City ofproperty
                            Quinte West is located within the community of Trenton,
                                                                                                             UTILITIES
the GIS
    CityDivision.
            of Quinte West's main population centre, and is adjacent to a
    Copyright, 2019.                               0 25 50   100   150   200
Canadian      Pacific Railway line.
    File: nmip_30acres_2019.mxd                                            Meters
                                                                                                             Fully serviced property
A N O NT A RIO CERTIF IED SITE*                                                                              with:
An Investment Ready Certified Site demonstrates a commitment to work                                                            • Greater than 20 l/s of
with investors by collecting up-front property information, mapping and                                                            water
completed assessments including environmental, heritage, archaelogical
and species at risk reviews. Additional information about this site is                                                          • 15,900 m3/day of waste
available.                                                                                                                         water
                                                                                                                                • 5 MVA electrical supply
For additional information, please contact:
Linda Lisle                                                                                                                     • Telecommunications
Manager of Economic Development and Tourism Services
                                                                                                                                • Existing natural gas service
City of Quinte West
lindal@quintewest.ca | Tel +1 613-392-2841 ext 4477
                                                                                                 City of Quinte West | Community Profile 2020 9
BUSINESS AND ECONOMY

  QUINTE WEST, ONTARIO  Quinte West, Ontario
                                                                                                            Transportation
                                                                                                             Transporation
                                                                                                            • L ocated on North Murray Street with full interchange
                                                                                                                 • Located
                                                                                                              access          on North401
                                                                                                                          to Highway     Murray Street with full
                                                                                                                    interchange access to Highway 401
                                                                                                            • 1 .5 km from Highway 401 interchange
                                                                                                                 • 1.5 Km from Highway 401 interchange
                                                                                                            • 1 •80  km from Pearson International Airport
                                                                                                                   180 Km from Pearson International Airport
                                                                                                            •C  •PCPRailRail
                                                                                                                           Line adjacent
                                                                                                                              Line  adjacent to the site
                                                                                                            • F •ast access
                                                                                                                   Fast        to the
                                                                                                                           access      PortPort
                                                                                                                                   to the   of Montreal
                                                                                                                                                of Montreal

                                                                                                             Travel Times
                                                                                                             Travel  TimesbybyCar
                                                                                                                               CartotoNorth
                                                                                                                                       NorthMurray Street
                                                                                                                                              Murray      (actual
                                                                                                                                                       Street
                                                                                                             travel times may vary)
                                                                                                            (actual  travel times may vary)
                                                                                                              Toronto                                                             2 hours
                                                                                                            Toronto			                                              2.0 hours
                                                                                                             Montreal
                                                                                                            Montreal			                                             3.5 hours3.5 hours
                                                                                                            New
                                                                                                             NewYork
                                                                                                                 YorkCity
                                                                                                                      City                                          7 hours 7 hours
                                                                                                            Boston			                                               7.5 hours
                                                                                                              Boston                                                              7.5 hours

                                                                                                            US
                                                                                                             US// Canada BorderDistances
                                                                                                                  Canada Border Distances
                                                                                                            Thousand
                                                                                                             Thousand Islands  Bridge
                                                                                                                       Islands Bridge                 140 km / 85 miles
                                                                                                                                                       140 Km / 85 Miles
                                                                                                            via
                                                                                                             viaHighway
                                                                                                                 Highway 401
                                                                                                                          401
                                                                                                            Prescott-Ogdensburg     Intern'l Bridge
                                                                                                             Prescott-Ogdensburg International Bridge 200 km / 125 miles
                                                                                                                                                       200 Km / 125 Miles
                                                                                                             viaHighway
                                                                                                            via  Highway 401
                                                                                                                          401
                                                                                                             NiagaraFalls
                                                                                                            Niagara  Falls via                        300
                                                                                                                                                       300km
                                                                                                                                                           Km// 185
                                                                                                                                                                185 miles
                                                                                                                                                                    Miles
                                                                                                             Queen Elizabeth Way
                                                                                                            via Queen Elizabeth Way

 The Quinte West Advantage
      • Benefit from lower startup costs through Quinte West's low land and buildings costs, zero industrial development
                                          T HE QUINTE WEST ADVANTAGE
        charges and a fast tracked development process.

      • Quinte West offers proven lower ongoing operational costs with competitive municipal tax rates, skilled labour cost
   • Badvantages
       enefit fromand
                   lower   startup
                      logistics     costs
                                savings   through
                                        through    Quinte
                                                proximity    West's
                                                          to North  low land
                                                                   American  and buildings costs, zero industrial
                                                                            markets.
      development charges and a fast tracked development process.
      • The City of Quinte West is located on Highway 401, Canada's NAFTA trade route, providing you access to North
   • QAmerican  markets
        uinte West       quickly
                    offers provenandlower
                                     efficiently at a lower
                                           ongoing         cost.
                                                       operational costs with competitive municipal tax rates,
      skilled labour cost advantages and logistics savings through proximity to North American markets.
      • Diverse economy with a strong sector focus in food processing, advanced manufacturing, logistics and aerospace
        industries servicing Canada's largest air force base, 8 Wing/CFB Trenton.
   • The City of Quinte West is located on Highway 401, Canada's NAFTA trade route, providing you
    •access  to North
       Over 43,000    American
                   people make themarkets   quicklyWest
                                   City of Quinte   andtheir
                                                        efficiently at a lower
                                                             home enjoying     cost.
                                                                           urban and rural landscapes with four season
         playground located on the shores of picturesque Bay of Quinte.
   • Diverse economy with a strong sector focus in food processing, advanced manufacturing, logistics and
      aerospace industries servicing Canada's largest air force base, 8 Wing/CFB Trenton.
    • Over 43,000 people make the City of Quinte West their home enjoying urban and rural landscapes
       withwithfour
  *A Property          season
                 an Investment    playground
                               Ready:                   located
                                      Certified Site designation means on   the shores
                                                                      the Province             ofreceived
                                                                                   of Ontario has  picturesque           Bayassessments
                                                                                                          from the site owner of Quinte.and other site related information required under the
  Investment Ready: Certified Site program. The Province has not verified the information and prospective purchasers, lessors and others should conduct their own usual due diligence and make such
  enquiries as they deem necessary before purchasing, leasing or otherwise investing in the subject site. Prospective purchasers, lessors and other interested in the subject site should check existing laws and
  regulations to confirm that this particular property is suitable for their intended purpose or use and what permits, approvals and consultations, including with aboriginal communities, are required in order to
  develop such property, as well as any costs associated with such development. This document, including all related photographs, is for information purposes only and is not intended to provide investment
  advice. Reliance upon any information shall be at the user's sole risk. All information should be verified independently before being used or relied upon. The Province of Ontario does not guarantee the
  quality, accuracy, completeness or timeliness of this information; and assumes no obligation to update this information or advise on further developments. The Province of Ontario disclaims any liability for
  unauthorized use or reproduction of any information contained in this document and is not responsible for any direct, indirect, special or consequential damages or any other damages caused, arising out of
  or in connection with use of this information. The Province of Ontario is not acting as a real estate broker or agent for any party in connection with the site described in this document.

10 City of Quinte West | Community Profile 2020
BUSINESS AND ECONOMY

                    Industrial Parks
                                        CA RRY IN G P L AC E                                                                                                               F R ANK F O R D
                                        IN D USTRIA L PAR K                                                                                                                I NDU ST R I AL PAR K
                    Location            Murray Ward                                                                                                                        Frankford Ward
                         Owner          City of Quinte West                                                                                                                City of Quinte West
             Land Available             58 Acres (approximately)                                                                                                           7 Acres (approximately)
                    Lot Sizes           Variable sizes available                                                                                                           Variable sizes available
                         Zoning         General Industrial (GM) Zone                                                                                                       General Industrial (GM) Zone
                 Present Use            Vacant                                                                                                                             Vacant
            Highway Access	Direct access to Carrying Place                                                                                                                 irect access to Wolfe Street
                                                                                                                                                                           D
                            Road with full interchange                                                                                                                     from Hwy 33 with full inter-
                            access to Highway 401 (major                                                                                                                   change access to Highway 401
                            Provincial Highway)                                                                                                                            (major Provincial highway)
 Distance to Highway                    Site located within 7 km of                                                                                                        Site located within 8 km of
		                                      Highway 401                                                                                                                        Highway 401
          Electric Company              Hydro One                                                                                                                          Hydro One
      Natural Gas Supplier              Union Gas                                                                                                                          Union Gas
    Water & Sewer Service     City of Quinte West
                  CARRYING PLACE ROAD INDUSTRIAL LANDS
                                                                                                                                                                           City of Quinte West
                         VACANT LANDS
                                                                                                                                                                                     S

                                                                                                                                               FORCHUK CRES
                                                                                                                                                                                   HT
                                                                                                                                                                                W

                                                                                                                                   PARKER DR
                                                                                                                                                                                VIE

                                                                                             BEL AIR CRES
                                                                                                                                               TRIP

                                                                                                                                                                              RK

                                                                                                                                                                                                                                               DUFFERIN AVE
                                                                                                                                                                            PA

                                                                                                                     E LN
                                                                                                                                                   PB

                                                                                                             SUNSHIN
                                                                                                                                                     LVD

                                                                                             CREWS CRES
                                                                                                                                                                      NE
                                                                                                                                                                    LA
                                                                                                                                                                D
                                                                                                                                                           OO
                                                                                                                    APPLEDE

   CARRYING                                                                                                                                      B   RI
                                                                                                                                                       DL
                                                                                                                                                         EW
                                                                                                                           NE DR

                                                                                                                                          CT
                                                                                                                                      M
                                                                                                                                   SO

     PLACE
                                                                                                                                 OS
                                                                                                                               BL

  INDUSTRIAL
                                                                              2ND DUG HILL

                                                                                                                                                                                                                                     RD
                                                                                                                                                                                                                                 E

    LANDS
                                                                                                                                                                                                                              AC
                                                                                                                                                                                                                            PL
                            COUNTY RD

                                                                                                                                                                                                                        G
                                                                                                                                                                                                                      IN
                                                                                                                                                                                                                    RY
                                                                                 RD

                                                                                                                                                                                                                R
                                                                                                                                                                                                             CA
                              40

                                                                                                                                                                                                    MA
                                                                                                                                                                                                      CK
                                                                                                                                                                                                        RD

                                                                                                                                                                                                    N
                                                                                                                                                                                                  YL
                                                                                                                                                                                            P   RE
                                                                                                                                                                                         OS

 VACANT LA ND
                                                                                                                                                                                         S
                                                                                                                                                                                   C   RE
                                                                                                                                                                               O
                                                                                                                                                                            EC

                                                                                                                                                                                                                                          TE
                                                                                                                                                                                                                 UI N
                                                                                                                                                                                                               FQ
                                                                                                                                                                                                             YO
                                                                                                                      Y
                                                                                                                                                                                                           BA
      approx. 58 acres                                                                                 LO
                                                                                                          YA
                                                                                                             LIS
                                                                                                                T   PK

                                                                                               City of Quinte West | Community Profile 2020 11
                                        Produced by the City of Quinte West                                                   Carrying Place Road Industrial Lands
                                        GIS Division. Copyright, 2019.
                                                                                                                               Developable Lands (No Environmental Constraints)
BUSINESS AND ECONOMY

12 City of Quinte West | Community Profile 2020
BUSINESS AND ECONOMY

  Business Support Services

     BUSINESS                                                            Q UI NTE W E ST
                                 MANUFACTURING
   DEVELOPMENT                                                           C HAM B E R O F
                                 RESOURCE CENTRE
  BANK OF CANADA                                                          COMMERCE
                                     613-966-0113
       613-969-4009                                                        613-392-7635
                                 www manufacturingrc.ca
        www.bdc.ca                                                    www.quintewestchamber.ca

     CAREER EDGE                      QUINTE                            SMALL BUSINESS
      613-392-9157                C ONSTRUCTI O N                          CENTRE
     1-866-859-9222                ASSOC IAT I O N                          613-961-0590
   www.careeredge.on.ca               613-962-2877                     www.smallbusinessctr.com
                             www.quinteconstructionassociation.ca

  HUMAN RESOURCES
     AND SKILLS                QUIN TE EC ONO M I C
DEVELOPMENT CANADA              D EVELOP M E NT                             TR E NTO N
     1-800-622-6232              C OMMISS I O N                     DO W NTO W N B USI NE SS
     www.hrsdc.gc.ca                  613-961-7990                   I M PR O VE M E NT AR E A
                               www.quintedevelopment.com                    613-394-4318
                                 Twitter: @QuinteEcDev                 www.downtowntrenton.ca

     LOYALIST
   TRAINING AND                                                        TRENVAL BUSINESS
                             QUINTE HOME BUILDERS
 KNOWLEDGE CENTRE                                                        DEVELOPMENT
                                 ASSOCIATION
                                                                         CORPORATION
      613-966-8121                   613-970-2216
  www.loyalisttraining.com                                                 613-961-7999
                                www.quintehomebuilders.ca
                                                                          www.trenval.on.ca
                                                 City of Quinte West | Community Profile 2020 13
BUSINESS AND ECONOMY

     Economic
   Development &                                                     For more
                                                                   information:

  Tourism Services                                                    Please contact
                                                                        Economic
                                                                      Development
                       PURPOSE                                          & Tourism
                                                                         Services
The purpose of the Economic Development & Tourism Advisory
Committee is to assist in making recommendations to Council
on matters pertaining to economic development and tourism
that will foster and enhance business retention and expansion in
the community; enhance the profile of Quinte West as a tourism
destination and attract business and tourism investment.               LI NDA LI SLE
                                                                         Manager of
                                                                    Economic Development
                       MANDATE                                        & Tourism Services
                                                                     613-392-2841 Ext 4477
The mandate of the Economic Development & Tourism Advisory
                                                                      lindal@quintewest.ca
Committee will be to identify, prioritize and allocate resources
to assist Council on matters that affect Economic Development,
Tourism, Marketing and Promotion. This will be achieved by
focusing on the following areas of activity:

1 | Business Retention & Expansion
2 | Downtown Revitalization                                         B R I AN G R ATTAN
                                                                    Economic Development
3 | Tourism Product Development & Enhancement
                                                                         Coordinator
4 | Support and Strengthen Quinte West's Brand
     in the Marketplace                                              613-392-2841 Ext 4416
                                                                   brian.grattan@quintewest.ca
5 | Industrial Land Development
6 | Workforce Development Recruitment and Attraction

14 City of Quinte West | Community Profile 2020
BUSINESS AND ECONOMY

   Community
Improvement Plan
The Quinte West Community Improvement Plan (CIP) provides a
framework for the creation and implementation of various programs
aimed at revitalizing and re-shaping the physical and social environment
of the downtown and waterfront areas of Trenton and Frankford in
the City of Quinte West. The CIP also establishes financial incentives
to encourage property owners to improve the appearance of their
storefronts.

PROGRAM OBJECTIVES
• To encourage the continued vitality and economic viability
   of the commercial cores in all seasons
• To stimulate new investment in public and private lands
• To encourage consistency in urban design guidelines
• To create an attractive image of the City that reflects the historic
   character and heritage of the community
• To reinforce the commercial cores as a focus for the community
• To improve connections between commercial areas, the waterfront,
   our recreational trails, and to improve pedestrian access within the
   core areas
• To provide incentives for the rehabilitation of the commercial core
   areas as an attractive and vibrant destination for the citizens of and
   visitors to the City

PROGRESS
The City of Quinte West is pleased with the success of the CIP Incentive
Program. Since 2005, the City has allocated more than $600,000 in
funding for building façade improvements, signage, and landscaping in
the downtown business improvement area. The CIP Incentive Program
continues to grow and prosper.
For more information regarding the CIP Incentive Program, please
contact Economic Development & Tourism Services at 613-392-2841.

                    City of Quinte West | Community Profile 2020 15
Tourism
           At the Eastern start of the tourism region known
             as The Great Waterway and in the heart of the
          Bay of Quinte Region lays the City of Quinte West.
           A diverse "Natural Attraction" in both landscape
         and recreational opportunities that beckons visitors
                                throughout all four seasons.
16 City of Quinte West | Community Profile 2018
TOURISM

  Trent                                               Trent Port Marina

   Port
                                                         is a first-class
                                                      municipal marina
                                                     unlike any of its kind.

 Marina                                             Located in Quinte West, Ontario,
                                                    Canada, it is uniquely positioned
                                                    to enable boaters' easy access to
                                                    renowned waterways such as the,
                                                    Trent-Severn Waterway, Bay of
                                                    Quinte and Murray Canal which
                                                    leads to Lake Ontario.

                                                    374 fully equipped slips are
                                                    available for both seasonal and
                                                    transient boaters at very compet-
                                                    itive rates. The marina provides
                                                    boaters with first class amenities
                                                    that include a bright and roomy
                                                    boater's lounge, canteen, laundry
                                                    facilities, and well-appointed
                                                    showers and washroom pods.
                                                    The main gathering hall overlook-
                                                    ing the water is the ideal location
                                                    for your intimate celebration or
                                                    business meeting. BBQ's, free
                                                    WiFi, gardens and new waterfront
                                                    trail set Trent Port Marina apart.

                                                    Boaters will be welcomed by
                                                    Quinte West's hospitality while
                                                    having access to dining, entertain-
                                                    ment, shopping, provisions and
                                                    various tourist attractions for all
                                                    ages and interests within a short
                                                    walk of the Marina.

www.quintewest.ca/en/marina/Trent-Port-Marina.asp
INFRASTRUCTURE

                    Municipal Taxes
                    INDUSTRIAL COMPARISON 2019
   QUINTE WEST
   Municipality     Tax/$100K
   Murray Ward      $3,916.30
   Sidney Ward      $3,916.30
   Frankford Ward   $3,955.02
   Trenton Ward     $4,260.65

   Municipality Tax/$100K         Percent Difference
   		                             Trenton       Sidney     Murray   Frankford
   Belleville       $4,854.70     12.24%          19.33%   19.33%   18.53%
   Cobourg          $4,327.49     1.54%           9.50%    9.50%    8.61%
   Cornwall         $5,147.80     17.23%          23.92%   23.92%   23.17%
   Brighton         $3,785.21     -12.56%         -3.46%   -3.46%   -4.49%
   Kingston         $4,360.55     2.29%           10.19%   10.19%   9.30%

                    COMMERCIAL COMPARISON 2019
   QUINTE WEST
   Municipality     Tax/$100K
   Murray Ward      $2,932.37
   Sidney Ward      $2,932.37
   Frankford Ward   $2,956.72
   Trenton Ward     $3,148.96

   Municipality     Tax/$100K
     Percent Difference
   		Trenton       Sidney                                  Murray   Frankford
   Belleville       $4,140.46     23.95%          29.18%   29.18%   28.59%
   Kingston         $3,601.67     12.57%          18.58%   18.58%   17.91%
   Cobourg          $3,265.29     3.56%           10.20%   10.20%   9.45%
   Cornwall         $4,136.70     23.88%          29.11%   29.11%   28.52%
   Brighton         $2,912.64     -8.11%          -0.68%   -0.68%   -1.51%

18 City of Quinte West | Community Profile 2020
INFRASTRUCTURE

 Planning and Development
 All divisions of Planning and Development Services are located on the second floor of City Hall. For more
    information regarding Planning & Development Services, please contact City Hall at 613-392-2841.

                                                                                 BUILDING
                                                                                  PERMIT
                                                                                  VALUE

                                                                            YEAR        VALU E
                                                                            2019        $169,351,100.00

                                                                            2018        $110,158,515.90

                                                                            2017        $122,199,842.00

NEW DWELLING UNITS (2012-2018)                                                    MLS
     CITY OF QUINTE WEST                                                      RESIDENTIAL
                                                                              DWELLINGS
Year      Single      Multi Dwelling                  Total New                  Average Sale Price
          Dwellings 		                                Dwellings                    (Quinte Area)

2019      227             65                          342                        2019        $339.869
                                                                              December
                                                                                 2018        $306,993
2018      185             56                          241                     December
                                                                                 2017        $ 299,285
                                                                              December
2017      226             37                          263

                                                        City of Quinte West | Community Profile 2020 19
INFRASTRUCTURE

       Public Works & Utilities
    Under the leadership of a 13 member Council there is a mix of urban, semi-urban and rural services
 provided to a population of over 43,000 residents. Public Works and Environmental Services has an annual
  operating and capital budget of approximately $48 million for roads, waste management and water and
              wastewater services. The City of Quinte West is comprised of 1600 kms of roads.

                                                        WASTE REMOVAL SERVICES
     P U BL IC WOR K S A N D                            There are a variety of locations throughout the City
E N V I RONM EN TA L S ERVIC ES                         where garbage bag tags may be purchased for $2.50
                                                        each. The City facilitates a Household Organics
     I S RESPON SI BL E F O R                           Collection Program with the use of a green bin to collect
                                                        residential organic waste curbside free of charge. In
                                                        addition, Large & Bulky Curbside Collection is available
the planning, engineering, maintenance,
                                                        and residents who wish to place an item(s) curbside
       rehabilitation and operation                     must attend City Hall or the Frankford Municipal Office
                                                        to purchase a tag specific to the item(s) to be picked up.
               — of —                                   Residents are permitted to dispose of leaf & yard waste
                                                        at the Frankford Landfill located at 1850 Fish & Game
         municipal road systems,                        Club Road during the hours of operation (Wednesdays
   solid waste management services,                     8:00 am - 4:00 pm and Saturdays 8:00 am - 2:00 pm)
    water and wastewater services,                      free of charge.
        stormwater management,                          The City of Quinte West is a member of the Centre
     general engineering services,                      and South Hastings Waste Services Board which
       parks and open space, etc.                       administers the City's successful recycling program.
                                                        For more information on recycling and hazardous
                                                        household waste disposal, please call Quinte Waste
                                                        Solutions at 613-394-6266 or visit their website at
                                                        www.quinterecycling.org.

20 City of Quinte West | Community Profile 2020
There are bulk water stations available in the City of Quinte West. Two are coin-operated. There is also a
                                   commercial septage recieving station.

   Effective January 1, 2020 the new rates will be as follows:

             WAT ER RATES 2020
                       (subject to meter)                                      INDUSTRIAL
		2020                                                                         LAND SITES
           BASE CHARGES                     $22.00                        The City calculates wastewater
      (Per month per Unit)                                                charges based on the drinking
          Consumption Per                   $1.26                         water meter readings. This
              Cubic Metre                                                 drinking water meter is the
                                                                          responsibility of the City to
          Consumption Per                   $3.57                         maintain and calibrate. Specific
            100 Cubic Feet                                                wastewater meters may be
                                                                          installed depending on the nature
                                                                          of the Industry.
            WASTEWATER RATES                                              If the proposed wastewater
                       (subject to meter)
                                                                          concentrations exceed the sewer
           BASE CHARGES                     $35.00                        use by-law limits, the municipality
      (Per month per Unit)                                                can look at entering a sewer
                                                                          surcharge agreement with the
          Consumption Per                   $1.60                         customer.
              Cubic Metre
          Consumption Per                   $4.53
            100 Cubic Feet

*Please visit the website for rates if you are a
 Young's Cove / Prince Edward Estates Resident.

                                                       City of Quinte West | Community Profile 2020 21
The City of Quinte West offers
                                                 residents a lifestyle that is
                                                 enriched with activities year-
                                                 round through its several recreation
                                                 facilities such as Quinte West
                                                 YMCA, Batawa Ski Hill and private
                                                 recreational services throughout the
                                                 City.

                                                 There are approximately 400 acres,
                                                 encompassing over 60 community
                                                 and neighborhood parks and floral
                                                 displays among other community
                                                 recreational parkland areas, which
                                                 encourages all residents to have
                                                 opportunities to get out and get
                                                 active.

                                                 Amongst some of these amenities
                                                 are three indoor ice pads (Trenton
                                                 and Frankford), Trent Port Marina,
                                                 Centennial Park Amphitheatre,
                                                 Frankford Tourist Park Pavilion,
                                                 Kinsmen Community Dog Park and
                                                 splash pads in both Frankford and
                                                 Trenton.

                                                 Trails are another opportunity for
                                                 residents and visitors alike to get
                                                 active as the Great Lakes Waterfront
                                                 Trail, Lower Trent Trail, and Batawa
                                                 Riverfront Trail provide hiking, as well
                                                 as motorized and non-motorized
                                                 trail usage.

                                                 To complement our trail systems
                                                 there are several conservation areas
                                                 that offer outdoor recreational
  All information on these recreation and        opportunities,     this    includes-
active lifestyle opportunities can be found at   Glen Miller Conservation Area,
                                                 Trenton Greenbelt Conservation
                                                 Area, Potter's Creek Conservation
                                                 Area and Sidney Conservation Area.
          www.quintewest.ca
Shop
Smart,
Shop
Local,
Shop
Quinte
West

The       City's    Shop   Smart,
Shop Local, Shop Quinte West
initiatives      support     local
partnerships, allow businesses
of all sizes the opportunity to
participate via means of financial
collaboration, as well as aid in
promoting to our local residents
the many benefits of shopping
locally, including strengthening
our job market and overall
economic growth.
For more information on the
Shop Local programs, please
contact Economic Development
&     Tourism   Services  at
613-392-2841.

                                     City of Quinte West | Community Profile 2020 23
BUSINESS/PARTNERS

                 8 Wing/CFB Trenton
                            ECONOMIC IMPACT
                     ON THE QUINTE WEST COMMUNITY

  The Royal Canadian Air Force           Currently there are approximately 3,200 Regular Force,
(RCAF) operates the majority of          600 Reserve Force and 500 Civilian members who make-up
its fixed-wing tactical airlift and      the workforce at 8 Wing/CFB Trenton. Living in many of the
 all of its strategic airlift aircraft   communities located in the Quinte Region, members and their
 from 8 Wing/Canadian Forces             families comprise many of the 43,000 City of Quinte West and
        Base (CFB) Trenton.              50,000 City of Belleville residents. 8 Wing is the largest employer
                                         in the Quinte Region with an annual payroll of more than
                                         $110 million, creating a significant economic impact in the
                                         local economy.

24 City of Quinte West | Community Profile 2020
SERVICES AND RESOURCES

                                                      ENRICHING
                                                      SOCIETY AND
                                                      INSPIRING THE
                                                      HUMAN SPIRIT
                                                      THROUGH THE
                                                      EXPLORATION +
                                                      KNOWLEDGE

                                                    Quinte West
  Health Care
                                                   Public Libraries
T RE N TON M EMOR IA L HOSP ITA L
                                                          B RANCH LOCAT IONS
 is one of four fully-accredited hospitals that
      form Quinte Health Care (QHC).                        Trenton Branch (Main)
   Trenton Memorial Hospital is located at                      7 Creswell Drive,
242 King Street, Trenton ON, 613-392-2540.                    Trenton ON K8V 6X5
                                                                 613-394-3381
        T H E QUI N TE W EST                                www.library.quintewest.ca
   M E D I C A L C EN TR E (QWMC )
      was developed to meet the primary                       Frankford Branch
health care needs of the community now and                   22 North Trent Street,
into the future. The physicians at the QWMC                  Frankford ON K0K 2C0
are affiliated with a Family Health Team. The                 613-394-3381 x7572
 Centre is conveniently located behind QHC                  www.library.quintewest.ca
 Trenton Memorial Hospital at 80 Catherine
     Street, Trenton ON, (613) 394-0770.

                                                  City of Quinte West | Community Profile 2020 25
BUSINESS/PARTNERS

           Education
HASTINGS & PRINCE EDWARD DISTRICT SCHOOL BOARD

   KAWARTHA PINE RIDGE DISTRICT SCHOOL BOARD

             ALGONQUIN & LAKESHORE
          CATHOLIC DISTRICT SCHOOL BOARD

CONSEIL DES ECOLES PUBLIQUES DE L'EST DE L'ONTARIO

                     ALBERT COLLEGE

                  www.loyalistcollege.com

To prepare students for in-demand careers, Loyalist offers
more than 60 full-time programs, apprenticeships, and
hundreds of online, distance and in-class courses, as well
as opportunities for continuing education through more
than 70 university transfer agreements. The College's wide
selection of advanced diplomas, diplomas and certificates
aligns with market-driven disciplines including applied
sciences, biosciences, engineering sciences, business
and management studies, health sciences, human
studies, justice studies, media, arts and design, and skills
and technology.

                 UNIVERSITIES
There are three universities within close proximity to
Quinte West; Queen's University in Kingston, Trent
University in Peterborough and the University of Ontario
Institute of Technology located in Oshawa.
EXPLORE + DISCOVER

 Experience
Quinte West
CITY OF QUINTE WEST

Economic Development & Tourism Services

         www.quintewest.ca