Rotary Club of Lake Arrowhead Celebrates 70th Anniversary as Rotary International Celebrates 114th Anniversary
If your browser does not support JavaScript, please read the page content below:
Rotary Club of Lake Arrowhead Celebrates 70th Anniversary as Rotary International Celebrates 114th Anniversary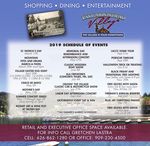 Published by Mountain News • February 2019 P.O. Box 686, Lake Arrowhead, CA 92352 • www.LakeArrowheadRotary.net Chartered in 1949, the Rotary Club of Lake Arrowhead will celebrate its 70th anniversary this year. Special events and projects are being planned at the time of press. Current club president, Peter Venturini, will serve a second term beginning this July. A special President's message is on page 2 of this publication. THE HISTORY OF ROTARY INTERNATIONAL Rotary members have been addressing challenges around the world since 1905. Grassroots at the core, Rotary links 1.2 million mem- bers to form an organization of international scope.
It started with the vision of one man — Paul Harris. The Chicago attorney formed the Rotary Club of Chicago on 23 February 1905, so professionals with diverse backgrounds could exchange ideas, form meaningful, lifelong friendships, and give back to their communities. Rotary's name came from the group's early practice of rotating meetings among the offices of its members. Whatever Rotary may mean to us, to the world it will be known by the results it achieves. Rotary members have not only been present for major events in history — we've also been a part of them. Three key traits have remained strong throughout our history: We're truly international.
Only 16 years after being founded, Rotary had clubs on six continents. Today, members in nearly every country work to solve some of our world's most challenging problems. We persevere in tough times. During World War II, Rotary clubs in Austria, Germany, Italy, Japan, and Spain were forced to disband. Despite the risks, many continued to meet informally, and after the war, Rotary members came together to rebuild their clubs and their countries. We're committed to service, and we're not afraid to dream big and set bold goals. We began our fight against polio in 1979 with a project to immunize 6 million children in the Philippines.
Today, polio remains endemic in only three countries — down from 125 in 1988. Rotary Club of Lake Arrowhead Celebrates 70th Anniversary as Rotary International Celebrates 114th Anniversary Rotary International President-elect Mark Daniel Maloney explained his vision for building a stronger Rotary, calling on leaders to expand connections to their communities and to embrace innova- tive membership models. RI President- elect Mark Daniel Maloney announces the 2019-20 presidential theme, Rotary Connects the World, to incoming district governors.
Maloney, a member of the Rotary Club of Decatur, Alabama, USA, unveiled the 2019-20 presidential theme, Rotary Connects the World, to incoming district governors at Rotary's annual training event, the International Assembly, in San Diego, California. "The first emphasis is to grow Rotary — to grow our service, to grow the impact of our projects, but most importantly, to grow our membership so that we can achieve more," Maloney said. Maloney believes that connection is at the heart of the Rotary experience. "(Rotary) allows us to connect with each other, in deep and meaningful ways, across our differences," Maloney said.
"It connects us to people we would never otherwise have met, who are more like us than we ever could have known. It connects us to our com- munities, to professional opportunities, and to the people who need our help." Maloney also called on every Rotary and Rotaract club to identify seg- ments of their community not represented in their club by creating a mem- bership committee with diverse members. "Through Rotary, we connect to the incredible diversity of humanity on a truly unique footing, forging deep and lasting ties in pursuit of a common goal," he added. "In this ever more divided world, Rotary connects us all." Maloney urged leaders to offer alternative meeting experiences and ser- vice opportunities to make it easier for busy professionals and people with many family obligations to serve in leadership roles.
"We need to foster a culture where Rotary does not compete with the family, but rather comple- ments it," Maloney said. "That means taking real, practical steps to change the existing culture: being realistic in our expectations, considerate in our scheduling, and welcoming of children at Rotary events on every level." Maloney said many of the barriers that prevent people from serving as leaders in Rotary are based on expectations that are no longer relevant. "It is time to adapt, to change our culture, and to convey the message that you can be a great district governor without visiting every club individually, and a great president without doing everything yourself." www.Rotary.org The 2019-20 Theme - Rotary Connects the World Paul Harris Rotary founder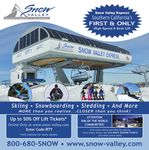 2 Lake Arrowhead Rotary Club | 2019 Rotary Club of Lake Arrowhead 2018–2019 Board of Directors and Chairs Peter Venturini - President Peter Venturini - President Elect Bob Gladwell - President Nominee Cheryl Moxley - Immediate Past President Cheryl Moxley - Secretary Barry Hoy - Recording Secretary Dennis Brown - Treasurer Terry Ebert - Foundation Chair Sheila Ben-Hur - Program Chair Bob Gladwell - Membership Chair Angela Yap - Publicity Chair Norton Marks - Presidential Advisor Peter Venturini - Webmaster Richard Lavin, Dave Roughton - Director OTHER Aylene Popka - Vocational & Youth Service Chair Stacey Lippert - Fine Master Alena Calderon - International Chair Teri Ostlie - Community Service Chair Dan McAllister - Club Chair (Activities and RAPID Relief) President's Message This year marks the 70th Anniversary of the Rotary Club of Lake Arrowhead.
From its incep- tion in 1949, we have been serving our mountain communities ever since. As Rotarians we live by our credo, "Service above Self". As Club President, I am honored and privi- leged to work alongside our 60 members. Each one of our members is dedicated to helping where needed in our mountain communities, through their time, talent, and treasure. We are a Club of action and we enjoy serving our com- munity.
These first six months of the year are always a busy time for our Club. Our three signature events all take place between January and the end of July. First up is our PolaRotary Plunge, on February 2nd. This is our 11th year. By the time you read this, jumpers will have taken their leap into the cold lake waters, and raised tens of thousands of dollars to support local charities. Since its inception over 550 jumpers raised over $260,000 in support of 62 charities. Up next is the 38th year of our Annual Art & Wine Festival on May 18th and 19th. The festival brings together exceptional artistic talent, craft beer drinking, fine wine tasting, entertainment, a silent auction and the ever-famous rotary dogs.
Finally, at the end of July, we will be hosting, along with the Lake Arrowhead Village, the 8th annual Classic Car and Motorcycle Show. This event benefits the Gavin R. Stevens Foundation and our Rotary Club. Over 100 cars and motor- cycles spread out throughout the village to be enjoyed by exhibitors and the public. And what about after July. Well we "crash". Time for a break. Well not really, but we do take some time to recover from our first six months. Putting on these events involves all of our members for many hours and days. We also get help from other groups from around the Mountain.
From Rim High School Athletes, to members from other Clubs and organizations, we are a community.
New this year is our program, Rotary Action Partners in Disaster Relief (RAPID). The brain- child of member Dan McAllister, this program allows Rotary Clubs located in areas affected by disasters to reach out to other clubs for help. Please read Dan's article elsewhere in this magazine. I cannot say enough about my fellow Rotarians who chair the various committees that make these events possible. And of course, all of our members who willingly volunteer to help make our events successful. In the rest of this magazine, you will read in more detail about our many activities and events. And importantly, vir- tually all the monies we raise for our Foundation go right back into our Community.
Beyond our community, we also support major international Rotary Efforts, such as Ending Polio. And while we have a habit of talking about all the big things, there are also little things that we do. Just this last month we started a program called "Little Blessings". Each week we bring items to our meetings that are needed and can help others in our community. This last month we collected baby items. Each month we will focus on a different "Little Blessings" to help out in our community. We also read books to ele- mentary school students, provide scholarships, and the list continues. And we are working with our sister Rotary Clubs on the Mountain to part- ner to better serve our community.
Even this magazine, is the work of one of our Rotarians, Angela Yap, with the Mountain News. Thank you, Angela, for allowing us to share what we do within our community.
Finally, if you are not a Rotarian, please join us. Join a group of dedicated individuals who are giving back to their community in a spirit of service and friendship. We meet every Tuesday at 12 noon, at the Sky Forest Inn. Come by and introduce yourself, and become a Rotarian. In Rotary Service, Peter Venturini, President Rotary Club of Lake Arrowhead 2019–2020 Board of Directors and Chairs Peter Venturini - President Bob Gladwell - President Elect Barry Hoy - Secretary Kevin Stec - Treasurer Terry Ebert - Foundation Chair Bob Gladwell - Membership Chair Angela Yap - Publicity Chair Norton Marks - We Care Chair Stacey Lippert - Fine Mistress Dan McAllister - Rapid Relief Chair Teri Ostlie - Giving Program Chair Bob Buhrle - Director Dennis Brown - Director Richard Lavin - Director Sheila Ben-Hur - Speaker Program Chair Betty Marzec - Webmaster Aylene Popka - Vocational & Youth Service Chair President Peter Venturini with his wife Jeannie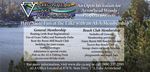 Lake Arrowhead Rotary Club | 2019 3 Rotary Art and Wine Festival May 18-19, 2019, ALA's Tavern Bay Beach Club By Bob Gladwell The Rotary Club of Lake Arrowhead's 38th Annual Art & Wine Festival will be held on Saturday & Sunday, May 18th and 19th, lakeside at the at Arrowhead Lake Association's Tavern Bay Beach Club. The wonderful weather in May really enhanced participants' enjoyment of the fabulous Art, Wine, and Entertainment at the Festival. "We expect an excellent variety of artists, wine, food, entertainment, and classic show cars again this year. We appreciate all those that contribute to the success of Rotary Art & Wine Festival, which funds many charities and community enhancements for our moun- tain," stated Festival Co-Chair, Bob Gladwell.
The Tavern Bay Beach Club, which is normally open only to Beach Club members, is located on the north shore of Lake Arrowhead, directly across from the UCLA Conference Center.
Admission to the festival includes a commemorative wine glass, and is only $10 for both days. Admission to the exclusive VIP Patio is $65, and includes a specialty gold- rimmed wine glass, excellent wines and expertise provided by the vintners, and various "small plates" for attendees enjoyment. The VIP Patio's lakeside location, wonderful decor and shady table and chair seating makes for a tempting respite during the Festival. Boat Shuttle from Lake Arrowhead Village and Saturday Concert You can take a free, fun boat ride from Lake Arrowhead Village back and forth to the festival, which is included with the $10 admission.
After attending the Festival, guests can spend the evening shopping, din- ing and listening to a Free Classic Rock Concert at Center Stage in the Village on Saturday night.
If you are planning on taking the free boat shuttle to the Art & Wine Festival, please park in the upper levels of the multi-level Village Parking Structure. Craft Beer "Flights" on the lawn and under the trees The Craft Beer pouring booth will be adjacent to the wine tasting booths next to the beach at Tavern Bay. A giant Jenga game, corn- hole toss and other fun food and activities are available to Festival guests. Artists at this Year's Art & Wine Festival Among the Artists accepted into this year's Juried Art Show are many new, unique artists. Ceramics, drawing, glass- work, jewelry, mixed media, sculpture, painting, photogra- phy, textile and wood media are all represented, providing an enjoyable, unique opportunity to browse the many booths and purchase a unique, one-of-a-kind gift for yourself or someone special.
Are you a fine artist, or know of an artist that wants to become part of the Festival? See the contacts below; we'd love to have you join us.
Huge Silent Auction with Unique Sports and Celebrity Memorabilia The Silent Auction features art donated by each of the artists par- ticipating in the Festival. In addition, very unique sports and celebrity mem- orabilia, baskets, wine, and all sorts of bargains are available. There are four different silent auctions: Two on Saturday and two on Sunday, so it always says exciting! Festival Sponsorships Available Mountain News is once again a major sponsor of the Rotary Art & Wine Festival. If you or your company is interested in becoming a tax-deductible sponsor, please contact calling Bob or Diane Gladwell, Art & Wine Festival Chairs, at (909) 337-3516.
This event raises funds that are used to support many local charities and charitable contributions in the mountain communities. Tickets Now Available On Line Tickets can be purchased on line now at http://www.rotaryartandwinef- estival.com, on site at the Festival, or at various retail locations as the festival nears. More information about the Art & Wine Festival can be found at http:// www.rotaryartandwinefestival.com or by calling Bob or Diane Gladwell, Art & Wine Festival Chairs, at (909) 337-3516.
VIP Patio featured appetizer plates from Bin189 — May 2018 Bob Gladwell Lucky guests with thier art and wine glasses at last years festival.
Four different unique Silent Auctions provide bargains and exciting gifts Craft Beer is served by a team of experts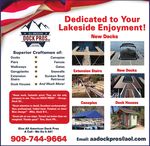 4 Lake Arrowhead Rotary Club | 2019 PolaRotary Plungers Help Fund Youth Projects By Heidi Fron February 2 found crazy locals waiting on The Resort's beach for the chance to jump into near-freezing Lake Arrowhead water to earn a buck for a good cause. Rotary Club of Lake Arrowhead's annual PolaRotary Bear Plunge is one of the ways the club raises funds to support its many youth programs, such as: • sending 7th graders to PRYDE (Personal Rotary Youth Development Experience) leadership camp • funding approximately $20,000 in annual scholarships to graduating seniors • sponsoring 11th graders to RYLA (Rotary Youth Leadership Award) conferences • donating dictionaries to 3rd graders and thesauruses to 5th graders in cooperation with the other mountain Rotary and service clubs • giving books monthly to local preschool age children • donating books annually to Lake Arrowhead Elementary School library • contributing books to other school libraries in honor of our club meeting speakers • funding scholarships to promising young musicians • sponsoring a Rotary "The Four-Way Test" Speech Contest for high school students • collaborating with all other local Rotary Clubs to stage an annual Rotary Music Competition for high school age students • Providing dental screenings at all Rim District elementary schools • funding part of Arrowhead Arts Association's youth instrumental music program • sponsoring Interact Clubs at MPH Intermediate (with co-sponsorship from Lake Arrowhead Mountain Sunrise Rotary Club) and Rim High The list doesn't end there, but one point of this story is to highlight another benefit of the PolaRotary Bear Plunge.
Our communities' needs increase. Opportunities for service organizations to raise funds to ease those challenges decrease. Knowing that, Rotary Club of Lake Arrowhead invited other individuals and organizations to "Go Jump in the Lake!" to get pledged money for Lake Arrowhead Rotary Foundation and their own charities. See more details in another article in this publication. There's room in the lake for many more jumpers! Look for announcements next fall, join in the fun, help our moun- tain area youth through Rotary Club of Lake Arrowhead, and help a local service organization of your choice.
The three mermaids. Cathy Kay, Nancy Buecheler and Lauralea Hopper dove into Lake Arrowhead for Soroptimist International, empowering women and girls. Princess Leia (Bethany Evans) who plunged fearlessly into the 40 F water? Or Luke, who came to a complete hault when his belly hit the cold water? It was a cold, rainy winter day, but that didn't stop jumpers for the UCLA Bruins Scholarship Fund. PolaRotary Plunge Founder Dr. Patrick Rains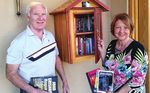 Lake Arrowhead Rotary Club | 2019 5 Rotary Supports Youth Literacy By Aylene Popka For 25 years, Rotary Club of Lake Arrowhead has donated books to elementary school librar- ies.
This year our club will buy books valued at approximately $2000 for Lake Arrowhead Elementary School. Club Rotarians hold a reg- ular club meeting at LAE and read one of the new books in each classroom. Counting Lake Arrowhead and the now-closed Grandview Elementary School, more than 3200 hard cover books have been donated this way over two decades.
Instead of gifts to speakers at club meet- ings, new books are presented to school librar- ies in the name of the speaker. Bookplates with Rotary's The Four-Way Test are put into each book. After speakers write an inspirational comment about reading in the book, the books are given to Rim district schools. With other mountain Rotary clubs, Rotary Club of Lake Arrowhead buys and distributes dictionaries to all third graders and thesauruses to all fifth graders in Rim of the World School District. These resources now belong to the students and are sure to help them comprehend their reading and increase their writing skills throughout their education and beyond.
Two years ago we restarted an early childhood literacy program that's important to our members. For many years, we gave books to 200 preschoolers each month through- out all mountain communities. The intent is to reach families that don't have books at home, encourage those families to read to their young children, and give those kids a boost toward kindergar- ten readiness. Our mountain popula- tion has decreased but 140 3- and 4-year-old children are now getting a new book each month. Lake Arrowhead Rotarians had so much fun giving out several hun- dred books to children along the Blue Jay Parade route in 2012 that we continue this project! We delivered more than 800 books into eager hands last December.
A newer project is the building of mini lending library boxes, such as the ones in Mountains Community Hospital's entrance and by the post offices in Cedar Glen and Twin Peaks. We put new and gently used adult and youth books into the boxes for anyone to take, read, share with oth- ers. Replacing the book when you're done, or adding a different one, is encouraged but not required. Aylene Popka

6 Lake Arrowhead Rotary Club | 2019 Four-way Test Speech Contest Every Year, The Rotary Club of Lake Arrowhead provides an opportunity for our local High School students to speak out about topics that are import- ant to them.
This opportunity is available to any high school student residing within the boundaries of the Rim of the World school district, whether attend- ing Rim High, being home schooled, attending a private school or attending Mountain High This opportunity is the Rotary Four-way Test Speech Contest of the things we think, say or do 1. Is it the truth? 2.Is it fair to all con- cerned? 3. Will it build goodwill and better friendships? and 4. Will it be beneficial to all concerned? These questions are the backbone of Ethics and Rotarian's attempt to abide by them in their business, professions and every- day life.
The Four-way test speech contest asks students to speak on any topic that they care about and is important to them, but throughout their speech they need to refer to the tenets of the Four-way test. We have some amazing young people in our mountain community who have spoken on topics as diverse as the criminal justice system, loss of privacy in our technological age, environmental issues, the benefits to oneself by helping the community, the importance and benefits of education and many other subjects. By taking advantage of this speech competition students are able to express themselves on issues that are important to them, but also enhance their college applications and job resumes by listing their participation in the speech competition, earn a bit of money as they are awarded cash prizes and also go on to compete against students from other locations if they advance to district competition.
This year our Club competition will take place on Tuesday, March 26th, at the Skyforest Inn on Highway 18. Recent Speakers: Dr Van Martin, the new general surgeon at Mountain Community Hospital. Michelle Murphy, Superintendent of Rim of the World Unified School District The student and a parent or guardian will be the guest of the Rotary Club of Lake Arrowhead for lunch. Students at Rim High or Mountain High need to listen for the contest announcement in their bulletin, sometime during the first week of March Other students can email sheilabenhur@gmail.com to receive contest rules and to sign up to participate.
Sheila Ben-Hur Past President Cheryl Moxley, Louise Bill, Anna Buechler, Amanda Sola, Tarin Martinez, Sheila BenHur, 4-way test chair.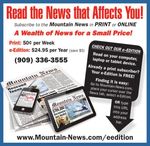 Lake Arrowhead Rotary Club | 2019 7 Do You Pass The Four-Way Test of Ethics? Ethical behavior is a core value of Rotary and Rotarians. Rotary International's The Four-Way Test, mentioned many times in this special Mountain News insert, is a guide that's helped Rotarians make ethical deci- sions and actions for seven decades. It's interesting to note here that before The Four-Way Test's creator, Herbert Taylor, required his Club Aluminum employees to use it, he followed it to guide his own decisions for 60 days.
As the story goes, he tossed it in the trash a couple times because it was SO hard to follow day in and day out.
See what you and your kids think. Below, find some ethical dilemmas. In past years, we included scenarios for adults. This year we have some for children or teens so you can give the whole family a chance to tell what they would do. For adult situations, tell what you would do and see if kids think it should be handled a different way. These are situations that can be solved in different ways. Think of how you would solve each one. Can you find a solution that passes each question of The Four-Way Test? If you use The Test for these dilemmas -- as well as with the dilemmas you face in your own life -- you may not make your favorite choice but you're likely to choose the best possible action for the benefit of people affected by your decision.
Dilemma 1: Your car is rear-ended by another car, damaging your bumper. The other driver is injured and clearly at fault. His insurance company will pay to repair your car. When you take your car to the shop for an estimate, the shop owner says he can also fix a dent you had before the accident. He tells you to claim the damage was caused by this collision. Otherwise, it will cost $495 to fix the earlier dent. He assures you that he has done this many times before and that the insurance company will pay. What would you do? Dilemma 2: While shopping at the mall, you see your next door neighbor, a very good friend, shoplifting a very expensive watch.
You look around and see that no one else has seen your friend steal the watch. Also, your friend does not see you. Many thoughts race through your mind but what will you actually do? Dilemma 3: Over the intercom at school, the principal announces that a teacher's laptop was stolen from her classroom. If it's not turned in by 2:00, all lockers and backpacks will be searched. You saw someone stuff what looked like a laptop into her backpack. Do you tell the principal? Do you ask the girl about it? Do you just keep quiet? What else could you do? What WOULD you do? Scenarios are newly created or taken from Living The Four-Way Test: The Rotary Ethical Leadership Framework for Youth, a joint production of Rotary Zones 25/26 and Josephson Institute, © 2009.
The Rotary Speaker Program By Sheila Ben-Hur Most Rotary clubs have a program of some type at every meeting. The Rotary Club of Lake Arrowhead is no exception. Our club is made up of a diverse group of people with diverse interests and backgrounds. Our com- monality is that we all care about our Local community, our National com- munity and the World community. We want to improve lives and make the world a better place and we do this by living the Rotary Motto of "Service Above Self". Since we are a diverse group of people, both men and women, business people, health professionals, engineers, scientists, artists, teachers, educa- tors, contractors, secretaries, stay at homers who help at school libraries or on the playground, our programs have to consider the interests of our dif- ferent members.
For this reason, our programs cover many different top- ics, all of which ultimately provide insight into how we can help improve lives by addressing real needs, enriching someone's world, providing financial aid for education, helping discover a skill and means of acquiring income, improving our environment or finding a road to happiness. Topics that have been covered in past programs include: water conser- vation, community transportation services, the experience of a high school exchange student living and going to school in another country, what's happen- ing at our hospital and its future vision, an update on one of our international projects in Zambia, "Action for Children", Emergency Communication for San Bernardino County, The AVID and ROP programs in our schools, what's available at our Library, the latest trends in tech- nology and our individual members tell- ing us about themselves.
Our upcoming programs can be found on our website, lakearrowhead- rotary.net and in the Mountain News. If a program catches your interest, stop by our meeting at The Skyforest Inn on Highway 18, east of Kuffel Canyon at noon on Tuesday. Jo Bonita Rains and Rory Balmer were our speakers this year
8 Lake Arrowhead Rotary Club | 2019 Membership in the Rotary Club of Lake Arrowhead, Join Us! Submitted by Bob Gladwell Join and help change the world. At Rotary club meetings in communities across the globe, people of action come together to strengthen their con- nections to friends and neighbors and their commitment to improving lives.
Our meetings are Non-Political and Non-Religious, Everyone is welcome. Who can join? The Rotary Club of Lake Arrowhead is looking for people who want to give back to their commu- nities.
How can I become a member? Come to one of our Tuesday at Noon week- ly meetings at Woody's Boat House Restaurant, Dockside at Lake Arrowhead Village. Meet people who are enthusiastic about improving people's lives. What are the benefits? Becoming a Rotary Club of Lake Arrowhead member connects you with a diverse group of professionals who share your drive to give back. At our regular meetings and events, you'll: • Discuss our community's needs and develop creative ways to meet them • Connect with other leaders who are changing the world • Expand your leadership and professional skills • Catch up with good friends and meet new ones What's expected of me?
As a club member, you will be asked to: • Pay club dues • Attend meetings and events • Use your professional skills and talents to make a difference Come and visit, you can help change the world. Bob Gladwell End Polio Now Rotary has been working to eradicate polio for more than 30 years. Our goal of ridding the world of this disease is closer than ever. As a founding partner of the Global Polio Eradication Initiative, we've reduced polio cases by 99.9 percent since our first project to vaccinate children in the Philippines in 1979. We've helped immunize more than 2.5 billion children in 122 countries.
So far, Rotary has contributed more than $1.8 billion toward eradicating the disease worldwide. Today, polio remains endemic only in Afghanistan, Nigeria, and Pakistan. But it's crucial to continue working to keep other countries polio-free. If all eradication efforts stopped today, within 10 years, polio could paralyze as many as 200,000 children each year. Interested individuals, businesses or founda- tions are welcome to make a donation to help eradicate polio through Lake Arrowhead Rotary Club. Interact Club Story by Angela Yap It has been an annual tradition for mem- bers of the Lake Arrowhead Rotary Club and the Rim High Interact Club to bring Christmas joy to the local seniors residing at the Grandview Senior Center in Twin Peaks by hosting a Christmas luncheon for them.
"Thirty seniors participated at our Christmas luncheon last weekend," said Teri Ostlie, community service chair of Lake Arrowhead Rotary. "I feel so blessed to be able to share Rotary's generous giv- ing heart with these sweet seniors. Seeing their joy at this party was one of the highlights of my Christmas season." Representing the Rim High Interact Club were Erika Reyes and Carissa, Rotarians Tom and Mary Kay Bachman, and Chair Teri Ostlie. "Food was catered by The Cottage and delivered by the owner, Sandra De Leon and one of her cooks, Minor Esqueval," added Ostlie. "We served roasted turkey, stuffing, mashed potatoes and gravy, green beans, and for dessert I made holiday cupcakes.
Everyone got a wrapped gift ,which was a hot beverage cup filled with candy, an umbrella and a big shopping bag."According to Ostlie, the Christmas party was funded by Rotarian Wallace Jones Grant. Interact student, Erika Reyes, with residents Jacquelin Murphy, Christel Cress and Virginia Jacks-Wright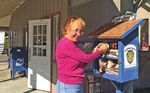 Lake Arrowhead Rotary Club | 2019 9 International Projects The Rotary Club of Lake Arrowhead (RCLA) is a proud supporter of inter- national projects. In 2018, RCLA partnered with the Children's Health International Projects (CHIP's) to spon- sor the purchase of over 200 mosquito nets. This pre- ventative health project was submitted by the African Orphan Outreach (AOO). AOO is the sole supporting entity for both the Ushindi Children's Home and Rafiki Baby and Toddler Cottage located in Western Kenya near the town of Kakamega.
Currently 220 children and teens are supported through the AOO Sponsorship Program.
Included in this number are 21 little ones at Rafiki, 128 children in primary school, 64 high school students and 7 students in special programs. Mosquito season in Western Kenya brings an increase of malaria out- breaks. The last acquisition of new nets was in early January when 21 were purchased for the Rafiki children. 183 nets were also purchased last September 2017. Ideally the children should have new nets every 6 months as a preventive measure; an expense AOO was not able to meet alone. To learn more, please visit: https://www.africanorphanoutreach.org/ The Rotary Club of Lake Arrowhead also partnered with another Rotary dis- trict (District 3020) on the south east coast of India.
Working together, our two districts were able to pur- chase brand new mattress- es for over 750 school aged children. These students currently sleep on metal bunkbed frames with no mattress. When they get ready to sleep, they dress as though they are going to school and lay down at night. Some of the chil- dren living at these orphanages had never before slept on their own mattress. The contribution supplied by RCLA was generously matched by Manzoor R. Massey, Ph.D. and his family. Dr. Massey is the immediate past District Governor for the local Rotary District 5330 and submitted this project to the Rotary Club of Lake Arrowhead for consideration.
Business Development • Branding Advertising • Public Relations Media Campaign Strategy Formulation Let's Talk! Call (951) 318-8481 ayap@mountain-news.com Angela Yap, MBA Director of Marketing Rotary Action Partners in Disaster Relief (RAPID) The Rotary Club of Lake Arrowhead has launched their new program, Rotary Action Partners In Disaster Relief, which allows Rotary Clubs located in areas affected by disasters to reach out to other clubs for help. The new program, referred to as RAPID, began around a year ago when Dan McAllister, chairman of the Rotary Club of Lake Arrowhead, heard about a friend and rotary club member in the Santa Rosa area who was affected by a fire.
McAllister has been involved in the Rotary Club of Lake Arrowhead for around two years, but was also involved in Rotary Club in Huntington Beach since the 1980s. McAllister said he went online to find ways that he could effectively help the Santa Rosa victims through Rotary Club but was unable to find any efficient way of lending aid. "We didn't have a mechanism to get quick resources," McAllister said. "I am trying to fill that gap." RAPID Relief is McAllister's response to that gap. The website is dedicated to connecting Rotary Club relief projects to people around the world who are looking to provide financial assistance to those affected by disasters.
McAllister said donating the money through Rotary Club provides a unique advantage to the affected communities. "They are typically the ones who have their boots on the ground and know the needs of their communi- ties," McAllister said. One example of this advantage is the Rotary Club of Napa Valley, who used the fundraised money to help restore small busi- nesses and people who had worked from their homes, an area that was not assisted by other relief avenues, McAllister said. The website provides links to disaster preparedness tools for families and small businesses or orga- nizations. Helping to alleviate some of the destruction of the Camp Fire in Paradise, CA, is their most recent fund- raising project on the website.
They are more than 75 percent of the way to their $250,000 goal. "We will use this money to help people get back on their feet.
Alena Calderon Dan McAllister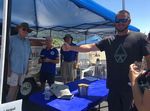 10 Lake Arrowhead Rotary Club | 2019 By Teri Ostlie Solving real problems takes real effort, commitment, and vision. Rotarians work to protect communities from preventable disease, keep women and children healthy, improve education and economic outcomes, create safe water and sanitation infrastructure, and make our com- munity and the world a more peaceful place. We are working on the following projects: Literacy in Our Community - From donating thou- sands of reading books in local elementary school libraries, to giving out 700 books annually at the Blue Jay Parade, to providing early childhood bilingual read- ing books for families in the community, promoting the power of literacy is our passion.
Rotary Centennial Park - Part of the Twin Peaks Recreation Complex including, Dog Park, Community Garden, Playground, and Picnic Shelters.
Rotary Rewards Deserving Grads By Aylene Popka Rotary Club of Lake Arrowhead has a long history of awarding scholarships to local graduates, giving approximately $20,000 away each year in recent years. We enjoy recognizing mountain community graduates for their accomplishments and giving them a boost as they continue their education. Applicants for most Rotary Club of Lake Arrowhead scholarships must write an essay on Rotary's The Four- Way Test (see article in this issue about The Four-Way Test) applied to their own lives. Other seniors are asked to describe how they would provide community service through their future profession or business.
A few recip- ients, including those receiving the Mountain High School Incentive Grant and the Fine Arts Scholarship, are chosen by school faculty. We also give a special scholarship to a student who has actively given service to Rim High and our communities through Rotary-sponsored Interact Club.
Usually, scholarships range from $300 to $2000, but our club also recog- nizes each Rim of the World High School student who earns a cumulative grade point average of 4.0 or better with a personal check for $100. In 2018, 18 dedicated students received those checks. This amount won't buy much in today's economy, but it's a symbol of their excellence. We hope they use it to celebrate their success. Although most scholarship recipients are college bound, some plan to fur- ther their education at technological or vocational schools. One scholarship, the MPH Incentive Grant, identifies eighth grade students who experience conditions that may interfere with graduation.
The grant will them begin their post-graduation life when they earn their diplomas.
Again this year, we gave Lake Arrowhead Rotary Blue Jay Jazz Foundation Scholarships to three youth musicians selected by Blue Jay Jazz Foundation. When long-time mountain resident Jeff Powell's sister died tragically, he and his mother established a Lake Arrowhead Rotary Foundation fund to award annual scholarships to students who plan to teach. It's a wonderful way to honor his sister who had a passion for teaching elementary school youth. Anyone interested in adding to the reach and impact of these Rotary Club of Lake Arrowhead scholarships may make a tax-deductible donation (specify the Scholarship Fund) to Lake Arrowhead Rotary Club Foundation, P.O.
Box 686, Lake Arrowhead, CA 92352.
Aylene Popka Our donations in the past year have included: • Operation Provider • Mountain Communities Boys & Girls Club • Mountain Pregnancy Center • Boy Scouts • Mountain Arts Network • Lake Arrowhead Classical Ballet • Rebuilding Together • Lake Arrowhead Elementary • Rim Educational Foundation • Blue Star Moms • Rim High Girls Basketball • Rim High Wrestling • Citizens on Patrol • San Bernardino County Sheriff's Department • Camp Paivika • Rim of the World Historical Society Just to name a few.
Community Service - Making A Difference
Lake Arrowhead Rotary Club | 2019 11 Rotary Commitment to Vocational Service By Aylene Popka One of the first areas of service established in Rotary was service through one's business or profession.
Rotarians are expected to use their unique skills to benefit people and organizations in their communities and throughout the world. Vocational service also requires ethical practices in business and personal relationships as guided by principles in Rotary's The Four-Way Test (see article in this issue on The Four-Way Test).
Any project that prepares youth and adults for careers, guides them to behave ethically, or recognizes individuals and organizations for vocational excellence and upstanding character fits into the Vocational Service arena. Rotary Club of Lake Arrowhead kicks off its focus on vocational service by rec- ognizing Rim of the World Unified School District's new teachers and administrators with an invitation to lunch and a "Welcome New Teacher" goody bag of items donated by local Rotarians and businesses. Past club presidents Bob Gladwell and Terry Ebert ensure that these new folks feel truly welcomed.
Our welcome to new teachers comes a little later this year, planned for a spring celebration. Other annual vocational service project descriptions can be found in separate articles in this spe- cial publication: RYLA and PRYDE leadership training, multiple literacy projects, and scholarships to help local graduates continue education beyond high school. Vocational Training Team exchange is another facet of vocational service. Five years ago, a team of Rotarian adults under leadership of our past club president, Cheryl Moxley, traveled to India to study that culture and the advise them on lit- eracy projects.
Then a team from India visited our Rotary District, including our mountain area, to do the same. More recently, a Rotary District 5330 Vocational Training Team participated in Brazilian and African vocational exchanges. Rotarians house group members in these exchanges on both sides of the globe. In our area, Rotarians entertain team members and plan activities to show off our mountain from Crestline to Big Bear. More recently, one Vocational Training Team project helped Nicaragua develop strategies to deal with childhood and adult Type 1 diabetes. The Nicaraguan team then visited our Rotary District.
Rotarians in our Lake Arrowhead club also participate in Rotarians-At-Work Day, a time when Rotarians take a break from their normal jobs and donate a day to community improvement projects. Since Rebuilding Together Day (aka Chrismas in April Mountain Communities) falls during that time, Lake Arrowhead Club Rotarians are again sponsoring a "Rebuilding" home and volunteering as workers. With many Rotary clubs around the country, we encourage high school students to develop public speaking skills and think about ethical issues by holding The Four-Way Test Speech Contest. Selecting any topic of their choice, students apply The Four-Way Test to it to create a 5 – 8 minute speech presented to Rotarians.
Participants win monetary awards and have a chance to move on to regional rounds of competition. Interested high school students can contact Rotarians Aylene Popka or Sheila Ben-Hur for details on next month's club competitions. Rotarian Sheila Ben-Hur coordinates this year's contest.
Rotary Club of Lake Arrowhead members encourage students to increase their career opportunities by going to collage or trade schools. Through Lake Arrowhead Rotary Foundation, the club awards approximately $20,000 each year in scholarships to deserving graduates. Funds for schol- arships are donated often to assist other community organizations, such as Blue Jay Jazz Foundation and Rim of the World Communities Scholarship Council, to award students. The many literacy projects our club funds are also part of vocational ser- vice. Readers are referred to a more detailed literacy article in this publication.
Rotary District 5330 holds a dis- trict-wide Music Competition for high school vocal- ists, pianists, and instrumentalists. All local Rotary clubs work together to spon- sor our mountain com- munities' competition with prize money and opportunity to move on to Rotary District final con- tests in each musical category. We also enjoy recognizing community members whose business practices and per- sonal character show respect for ethics and the values inherent in The Four-Way Test of what they think, say, and do.
Aylene Popka Staining a windowsill First-place vocalist Josie Marganian performed during a Rotary Music Competition. Cleaning up a yard Tom and Mary Kay Bachman from Lake Arrowhead Rotary with residents Mountain News This Rotary publication is made possible with the production contribution of the Mountain News and advertising support from all advertisers. For publish- ing and printing inquiries, contact Angela Yap at (909) 337-6145, ext. 255 or ayap@mountain-news.com The Four-Way Test The Four-Way Test of what we think, say, & do: 1. Is it the TRUTH?
2. Is it FAIR to all concerned? 3.
Will it build GOOD WILL and BETTER FRIENDSHIPS? 4. Will it be BENEFICIAL to all concerned?
12 Lake Arrowhead Rotary Club | 2019 Rotary Club of Lake Arrowhead Members who are Paul Harris Fellows Wayne Austin - PHF Thomas E. Bachman - PHF+6 Michael Beavers - PHF Spencer Beeman - PHF+6 Sheila Ben-Hur - PHF+3 Hugh A. Bialecki - PHF+2 Derek Bobadilla - PHF Dennis Brown - PHF+1 Randy Buecheler - PHF+3 Robert J. Buhrle - PHF+2 Kieth J. Burkart - PHF+1 Alena Calderon - PHF+1 Ben Cardell - PHF Keith W. Douglas - PHF+4 Ronald Doutt - PHF+5 Terry Ebert - PHF+2 Mac Elliott - PHF Bruce Field - PHF+2 Robert A. Geer - PHF+2 Bob Gladwell - PHF+4 Diane Ruth Gladwell - PHF+2 Mike Gladwell - PHF+1 Dale Gregory - PHF Clark H.
Hahne - PHF+3 Barry R. Hoy - PHF Robert J. Ippolito - PHF+1 Geneal Kerr - PHF Richard Lavin - PHF+1 Sidney Lewis - PHF+1 Stacey Lippert - PHF+1 Norton Marks - PHF+4 Betty Marzec - PHF Grant Mayne - PHF+5 Daniel R. McAllister - PHF Robert McConnell - PHF Jane McNairn - PHF Nick Mitchell - PHF Cheryl Moxley - PHF+2 Teri Ostlie - PHF Aylene W. Popka - PHF+5 Patrick Rains - PHF+8 Jeanne V. Ramos - PHF+6 Joseph Ramos - PHF+8 Rick Ray - PHF Dave Roughton - PHF+5 John Rynda - PHF Ronda Rynda - PHF Polly Sauer - PHF Kevin Stec - PHF Chris Trulove - PHF+1 Dennis Upton - PHF Peter Venturini - PHF+8 Peter Wesch - PHF+2 Andrea L.
Willerth - PHF+8 Angela Yap - PHF+3 The Rotary Foundation The Rotary Foundation transforms your gifts into service projects that change lives both close to home and around the world. During the past 100 years, the Foundation has spent $3 billion on life-changing, sustainable projects.
With your help, we can make lives better in your community and around the world. Our mission The mission of The Rotary Foundation of Rotary International is to enable Rotarians to advance world understanding, goodwill, and peace through the improvement of health, the support of education, and the alleviation of poverty. Why should I donate to The Rotary Foundation? Your donation makes a difference to those who need our help most. More than 90 percent of donations go directly to supporting our service projects around the world.
How does The Rotary Foundation use donations? Our 35,000 clubs carry out sustainable service projects that support our six causes.
With donations like yours, we've wiped out 99.9 percent of all polio cases. Your donation also trains future peacemakers, supports clean water, and strengthens local economies. What impact can one donation have? It can save a life. A child can be protected from polio with as little as 60 cents. Our partners make your donation go even further. For every $1 Rotary commits to polio eradication, the Bill & Melinda Gates Foundation has committed $2.
Terry Ebert
Lake Arrowhead Rotary Club | 2019 13
14 Lake Arrowhead Rotary Club | 2019 Bob Mc Connell, Rotary Club of Lake Arrowhead and his wife Lucina have built and supplied several Little Lending Libraries in our community and local areas. Cheryl Moxley places new books in the Lending Libary in front of the Cedar Glen Post Office. Little Lending Libraries are Popping Up All Over the Mountain By Aylene Popka Rotarians worldwide are com- mitted to helping others learn the value of following ethical principles in business and per- sonal lives.
One way they reach out to youth with this message is through leadership conferences fully funded by Rotary clubs. RYLA Local high school juniors will join hundreds of students from all over Riverside and San Bernardino counties at Rotary Youth Leadership Awards (RYLA) conferences. Youth interest in RYLA – and the visible benefit to students – is so great that Rotary District 5330 is operating two confer- ences again this year.
Originated by Rotary International in 1971, RYLAs are designed to help young adults develop skills needed to be leaders in their communities, schools, careers, and everyday life. RYLA pro- grams are found all over the world. In Switzerland, Swaziland, or Southern California; all RYLA pro- grams share the following objectives: • To demonstrate further Rotary respect and concern for youth • To encourage and assist selected youth leaders and potential leaders in re¬sponsible, ethical, and effective voluntary youth leadership by providing them with training • To encourage continued and stronger leader- ship of youth by youth • To publicly recognize the high qualities of many young people who serve their communi- ties as youth leaders Rotary clubs pay all expenses for this potential- ly life-changing experience.
This year, Rotary Club of Lake Arrowhead, Mountain Sunrise Rotary Club, and Crestline – Lake Gregory Rotary Club will sponsor 20 teens.
Applications for 2020 RYLA conferences will be available next January for high school juniors inter- ested in leadership training next year. PRYDE Local seventh graders also have a chance to develop leadership skills through Rotary District 5330's weekend Personal Rotary Youth Development Experience (PRYDE). Patterned in part after the enormously successful RYLA, PRYDE's main goals are to build leadership skills and a commitment to service, but the focus is on leading oneself and making good decisions rath- er than leading others. PRYDE participants work together to learn skills that will lead to individual success such as • developing the courage to step out of their comfort zones to take healthy risks without worrying how other teens might judge them • resisting peer pressure • appreciating themselves and others for their inner strengths rather than outer appearance • setting personal goals and creating ethical steps to reach those goals More than 200 12-year-olds from Coachella Valley to Fontana and Temecula to Big Bear attended the PRYDE conference last November.
Like RYLA, trained Rotarians facilitate small dis- cussion groups to help these preteens apply skills they learn to their own lives. High school mentors – "PRYDE Guides" – run many of the activities. Most participants leave PRYDE exhausted but with heightened confidence, sense of purpose, and personal commitment to serve others. Next year's seventh graders can look for PRYDE appli- cations at their schools next fall or contact any local Rotary Club.
Rotary Builds Youth Leaders Aylene Popka
Lake Arrowhead Rotary Club | 2019 15