Supporting People Affected by the Christchurch Mosque Attacks - National response and recovery plan to 15 March 2020
Page content transcription
If your browser does not render page correctly, please read the page content below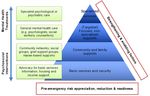 Supporting
People Affected
by the
Christchurch
Mosque Attacks
National response and recovery plan
to 15 March 2020

2019

Released 2019                         health.govt.nz
Citation: Ministry of Health. 2019. Supporting People Affected by the Christchurch
Mosque Attacks: National response and recovery plan to 15 March 2020. Wellington:
Ministry of Health.

Published in July 2019 by the Ministry of Health
PO Box 5013, Wellington 6140, New Zealand

ISBN 978-1-98-856899-7 (online)
HP 7172

This document is available at health.govt.nz

                  This work is licensed under the Creative Commons Attribution 4.0 International licence.
                  In essence, you are free to: share ie, copy and redistribute the material in any medium or
                  format; adapt ie, remix, transform and build upon the material. You must give
                  appropriate credit, provide a link to the licence and indicate if changes were made.
Contents
Introduction                                                                          1

Purpose                                                                               2

Support and recovery key messages                                                     3

Key lessons from overseas experience and research                                     5

Key principles guiding this plan                                                      6

Affected populations and communities                                                  7

Roles and responsibilities                                                            9

Goals and outcomes – 3–12 months post-event                                          10
   Expected Outcome #1: Enable normal grieving and recovery                          11
   Expected Outcome #2: Support and treat mental distress                            12
   Expected Outcome #3: Promote wellbeing, coping, and recovery                      14
   Expected Outcome #4: Enhance community cohesion                                   15

Actions in Christchurch                                                              16
   Specific actions and interventions at the local level                             16

Actions and planning at the national level                                           18
   National Telehealth Service 1737 (run by Homecare Medical)                        18
   National coordination of wellbeing promotion resources                            19

Next steps and communication                                                         21

Appendix 1: Immediate and short-term actions by agencies                            22

List of Tables
Table 1: Roles and responsibilities                                                   9

List of Figures
Figure 1: Diagram showing the general phases of disasters and how they can
              impact on survivors psychologically and socially                        4
Figure 2: Tiered model of psychosocial interventions                                  4

                                 SUPPORTING PEOPLE AFFECTED BY THE CHRISTCHURCH MOSQUE ATTACKS:
                                          NATIONAL RESPONSE AND RECOVERY PLAN TO 15 MARCH 2020    iii
Figure 3: The different people and communities affected by the Christchurch
                   mosque attacks                                                  8

     SUPPORTING PEOPLE AFFECTED BY THE CHRISTCHURCH MOSQUE ATTACKS:
iv   NATIONAL RESPONSE AND RECOVERY PLAN TO 15 MARCH 2020
Introduction
On Friday 15 March 2019, a gunman entered two mosques in Christchurch, New
Zealand. He shot 91 people, killing 51 and wounding 40. A number of other people
were physically injured, and a large group of New Zealanders watched the video of the
attack, which was livestreamed and shared widely on Facebook.

The Ministry of Health (the Ministry) recognises responding to and recovering from
these shocking and horrific attacks will take time and will require effort and resources
from many parts of society.

                                 SUPPORTING PEOPLE AFFECTED BY THE CHRISTCHURCH MOSQUE ATTACKS:
                                          NATIONAL RESPONSE AND RECOVERY PLAN TO 15 MARCH 2020    1
Purpose
    This document sets out the national approach and actions the Ministry will undertake,
    as well as how other agencies are involved, and includes information from:
    •   The Ministry of Health, which is responsible for coordinating the provision of
        psychosocial 1 support and provides the required health and disability services by
        funding, planning and providing services
    •   Canterbury District Health Board (CDHB), which is responsible for coordinating the
        provision of psychosocial support services at the local level, and advising non-
        governmental organisations and primary health organisations on the type and
        nature of services needed for ongoing psychosocial support.

    This national plan complements the local CDHB Wellbeing and Mental Health Recovery
    Plan, which can be found on CDHB's website.

    The Ministry continues to work with CDHB to monitor the demand for services and
    ensure people are able to access the support they need.

    The National Health Emergency Plan (Ministry of Health 2015) specifies the general
    roles and responsibilities of the health and disability sector (including all providers of
    psychosocial support services) across all components of emergency management.

    The Ministry has produced the Framework for Psychosocial Support in Emergencies
    2016 (the Framework) 2 to guide the planning and delivery of the psychosocial response
    and recovery from emergencies.

    1
        'Psychosocial support' is a term used in the Framework for Psychosocial Support in Emergencies. The
        Framework notes the term 'psychosocial' reflects the interrelationship between individual psychological
        and social factors.
    2
        Ministry of Health. 2016. Framework for Psychosocial Support in Emergencies. Wellington: Ministry of
        Health. https://www.health.govt.nz/publication/framework-psychosocial-support-emergencies

        SUPPORTING PEOPLE AFFECTED BY THE CHRISTCHURCH MOSQUE ATTACKS:
2       NATIONAL RESPONSE AND RECOVERY PLAN TO 15 MARCH 2020
Support and recovery
key messages
The Christchurch mosque attacks of 15 March 2019 have been very distressing for
those directly impacted. Victims, witnesses and their families and whānau are more
likely to have an ongoing need for support into the future.

Most people affected by the attacks in Christchurch will experience some level of
distress, and all those affected are likely to benefit from some form of support.
Following an emergency, distress is more prevalent than mental health disorders, and
is usually short-lived.

The primary objectives of psychosocial recovery are to minimise the physical,
psychological and social consequences of an emergency and to enhance the
emotional, social and physical wellbeing of individuals, families, whānau and
communities.

The Framework for Psychosocial Support in Emergencies explains that support aims to
improve wellbeing, which refers to three core domains:
1.    supporting and promoting human capacity (strengths and values)
2.    improving social ecology (connections and support, through relationships, social
      networks and existing support systems of people in their communities); and
3.    understanding the influence of culture and value systems and their importance
      alongside individual and social expectations.

Distress and grief are normal reactions and the majority of people will recover with
time. Others may need a bit more support and some may be at risk of developing
more severe and long-lasting symptoms. The impacts may be immediate or delayed.
All could benefit from a community-wide response based on the Framework for
Psychosocial Support in Emergencies in terms of faster recovery and improved
wellbeing. Some are likely to benefit from a more formal or professional intervention.
Figure 1 shows the phases of disasters and Figure 2 shows the range of interventions
and responses required to meet the needs of those affected.

                                SUPPORTING PEOPLE AFFECTED BY THE CHRISTCHURCH MOSQUE ATTACKS:
                                         NATIONAL RESPONSE AND RECOVERY PLAN TO 15 MARCH 2020    3
Figure 1: Diagram showing the general phases of disasters and how they can impact
    on survivors psychologically and socially

    Source: https://www.samhsa.gov/dtac/recovering-disasters/phases-disaster

    Figure 2: Tiered model of psychosocial interventions

    Source: Adapted from IASC (2007).

      SUPPORTING PEOPLE AFFECTED BY THE CHRISTCHURCH MOSQUE ATTACKS:
4     NATIONAL RESPONSE AND RECOVERY PLAN TO 15 MARCH 2020
Key lessons from
overseas experience and
research
•   Early and proactive outreach is needed to identify and engage those directly
    impacted by the event.
•   Addressing barriers in access to care: The effectiveness of usual referral pathways
    may be limited, and a flexible referral approach is needed.
•   Targeting at-risk groups is a key task. This can be achieved through screening to
    identify need and target interventions. 3
•   Research indicates that brief, trauma-focused Cognitive Behaviour Therapy (CBT)
    during the first few weeks after a shocking event leads to a reduction in Post-
    Traumatic Stress Disorder (PTSD) symptoms. 4
•   Available evidence suggests that the expression of symptoms associated with stress
    reactions (including PTSD) is similar in victims across cultures.4
•   Culturally specific elements of a psychosocial response should include providing
    information in the minority group's first language, and involving key figures from
    the affected community.4
•   Social support and bonding are important to reduce the negative psychobiological
    outcomes after trauma. It is also important to recognise the value of existing and
    emerging support networks and the relevance of community- and family-based
    supports.3
•   Research needs to be integrated into disaster response planning.

3
    Reifels L, Pietrantoni L, Prati G, et al. 2013. Lessons learned about psychosocial responses to disaster and
    mass trauma: an international perspective. European Journal of Psychotraumatology 4:
    10.3402/ejpt.v4i0.22897. doi:10.3402/ejpt.v4i0.22897.
4
    Te Brake H, Dückers M. 2013. Early psychosocial interventions after disasters, terrorism and other
    shocking events: is there a gap between norms and practice in Europe? European Journal of
    Psychotraumatology 4: 10.3402/ejpt.v4i0.19093. doi:10.3402/ejpt.v4i0.19093.

                                         SUPPORTING PEOPLE AFFECTED BY THE CHRISTCHURCH MOSQUE ATTACKS:
                                                  NATIONAL RESPONSE AND RECOVERY PLAN TO 15 MARCH 2020             5
Key principles guiding
    this plan
    •   Promote human rights and equity.
    •   Promote a sense of safety, self and community efficacy, empowerment,
        connectedness, calm and hope.
    •   Trauma-informed care principles will inform interventions.
    •   Culturally and linguistically appropriate support will be provided.
    •   Support will be on the basis of people's identified need 5.

    5
        A full set of guiding principles is set out in the Framework for Psychosocial Support in Emergencies.

        SUPPORTING PEOPLE AFFECTED BY THE CHRISTCHURCH MOSQUE ATTACKS:
6       NATIONAL RESPONSE AND RECOVERY PLAN TO 15 MARCH 2020
Affected populations
and communities
Those directly impacted by the attacks include the victims and their families and
whānau. It is anticipated that this group of people may experience the biggest impact
on their wellbeing, and are more likely to have ongoing needs into the future.

Emergency response workers (including those in the Emergency Departments) and
those who witnessed the attacks are likely to benefit from support. There is also a large
group of New Zealanders who watched the livestream video of the attack, and could
be considered in some sense to be 'witnesses'. The impact of watching the video is
hard to quantify, however, we have received feedback that people are experiencing
distress as a result of this.

The wider Muslim communities in Christchurch and New Zealand are also likely to
benefit from support following the attacks. Along with grief and loss, we are aware of
concerns about safety following the attacks.

Refugees and migrants make up part of several groups affected by the attacks.
Refugees and migrants often have special and unique requirements in terms of
therapeutic interventions to support their mental health and wellbeing. 6

The wider population of Christchurch are also experiencing a level of distress following
the attacks, which have occurred in the context of a community that is recovering from
the Canterbury earthquakes. There have been reports of people in Christchurch feeling
re-traumatised by the attacks.

Distress related to the attacks is not limited to those living in Christchurch. Many
people throughout New Zealand were profoundly shocked and saddened by this
horrific act of violence.

No matter how long the post-emergency period continues, coordinating timely and
appropriate interventions to support people and communities affected must be based
on an accurate assessment of need. 7

6
    See refugee health publications on the Ministry of Health website, at
    https://www.health.govt.nz/our-work/populations/refugee-health/refugee-health-publications,
    and eCALD resources at www.ecald.com, such as
    https://www.ecald.com/assets/Resources/Working-with-Refugees-Asylum-Seekers-Migrants.pdf
7
    For further information on identifying psychosocial support needs see the Framework for Psychosocial
    Support in Emergencies p. 34.

                                       SUPPORTING PEOPLE AFFECTED BY THE CHRISTCHURCH MOSQUE ATTACKS:
                                                NATIONAL RESPONSE AND RECOVERY PLAN TO 15 MARCH 2020       7
Figure 3: The different people and communities affected by the Christchurch mosque
    attacks

                                New Zealand population

                             Population of Ōtautahi/Christchurch
                                                Muslim community
                                                         in       Wider Muslim
                                       Victims &     Ōtautahi/     community
                                     their families Christchurch In New Zealand

                                                   Refugees & migrants

                                       Front line
                                                    Witnesses & People who saw
                                         health
                                                           online video
                                     workers, first
                                     responders &
                                        ED staff

      SUPPORTING PEOPLE AFFECTED BY THE CHRISTCHURCH MOSQUE ATTACKS:
8     NATIONAL RESPONSE AND RECOVERY PLAN TO 15 MARCH 2020
Roles and
responsibilities
The Ministry and CDHB have distinct roles in planning and implementing a support
and recovery plan, as noted above. The Ministry will work closely with CDHB to ensure
that efforts are coordinated, cohesive and appropriately resourced, and to avoid
duplication.

Table 1 sets out the areas of responsibility for both agencies in relation to the groups
and communities identified above.

Table 1: Roles and responsibilities

 Target population                                                          Lead agency

 Victims and their families (including refugees and migrants)               CDHB

 Frontline health workers including first responders and emergency          CDHB
 department workers

 Muslim communities in Canterbury (including refugees and migrants)         CDHB

 Witnesses of the attack                                                    CDHB

 Christchurch population                                                    CDHB

 School and early learning communities (including school leaders,           CDHB,
 teachers, young people, children, families/whānau)                         Ministry of Education

 Wider Muslim community in New Zealand (including refugees and              Ministry of Health
 migrants)

 People who experienced distress as a result of watching the video          Ministry of Health

 All New Zealanders                                                         Ministry of Health

                                     SUPPORTING PEOPLE AFFECTED BY THE CHRISTCHURCH MOSQUE ATTACKS:
                                              NATIONAL RESPONSE AND RECOVERY PLAN TO 15 MARCH 2020    9
Goals and outcomes –
     3–12 months post-event
           Support people and communities affected by the Christchurch mosque attacks to cope and recover

                                                     Expected outcomes

      1     Enable normal        2   Support and treat           3   Promote wellbeing,        4   Enhance community
            grieving and             mental distress                 coping and recovery           cohesion
            recovery

                                            Actions for 3–12 months post-event

      1.1 Support local level    2.1 Resource organisations      3.1 Promote public            4.1 Promote
          response and care          to identify and engage          wellbeing and mental          community
          coordination               affected populations            health literacy               initiatives to
      1.2 Work in                2.2 Collaborate with            3.2 Promote wellbeing             enhance community
          collaboration with         agencies to streamline          campaigns (both locally       cohesion and social
          other agencies to          access pathways and             and nationally)               support
          ensure basic               lift barriers to access     3.3 National coordination     4.2 Provide advice to
          needs are met (eg,         support                         of wellbeing promotion        organisations to
          housing, financial     2.3 Support the national            resources                     engage affected
          needs,                     telehealth response                                           populations
          immigration                                                                          4.3 Promote resources
                                 2.4 Support Canterbury
          status)                                                                                  for workplace
                                     DHB's local response
                                                                                                   wellbeing
                                 2.5 Build workforce
                                     capability in trauma-                                     4.4 Promote positive
                                     informed approaches                                           diversity messages

                                 2.6 Build workforce cultural
                                     capability and
                                     resources

                                                            Resources
      •     Imams and            •   National Telehealth         •   Mental Health             •   The Office of Ethnic
            spiritual leaders        Service                         Foundation                    Communities
      •     Ministry of Social   •   Kāhui Tū Kaha               •   Health Promotion          •   Mana Ake
            Development Case     •   Workforce centres               Agency                    •   New Zealand Police
            Management               (LeVa, Te Pou o te          •   All Right? campaign       •   City leaders and
            model                    Whakaaro Nui, Te Rau        •   Five Ways to Wellbeing        Canterbury
      •     Ngāi Tahu                Ora and Werry                                                 communities
                                                                 •   Ministry of Health
      •     Victim Support           Workforce Whāraurau)
                                                                     National response         •   Human Rights
                                                                 •   Ministry of Education         Commission

                                                                 •   Canterbury Resilience
                                                                     hub

     Specific interventions at a local and national level are outlined in more detail in each of
     the four tables below. Each table aligns with an expected outcome and accompanying
     actions, linked with the framework of the table above.

          SUPPORTING PEOPLE AFFECTED BY THE CHRISTCHURCH MOSQUE ATTACKS:
10        NATIONAL RESPONSE AND RECOVERY PLAN TO 15 MARCH 2020
Expected Outcome #1: Enable normal grieving and recovery
                            Action                                                           Lead agency                    Resources                  Target population
1.1   Support local level   Provide leadership to the people of Canterbury and support and   Imams and spiritual leaders    The All Right? campaign    Muslim community,
      response and care     manaakitanga to those directly affected and the many visitors    Ngāi Tahu                      (refer to page 17)         Canterbury population
      coordination          and dignitaries

                            Work with the families of the deceased, the injured and their    MSD                            Victim Support, CDHB,      Victims and whānau of
                            families, and witnesses to the event, and link them through to                                  Pegasus Health             the directly affected
                            counselling and primary mental health services as needed

1.2   Ensure basic needs    Ensure basic needs are met through the Case Management           MSD                            CDHB                       Victims and whānau of
      are met (housing,     model                                                                                                                      the directly affected
      financial needs,
                            Collaborate with CDHB to ensure barriers are lifted to access    Ministry of Health             CDHB                       Victims and whānau of
      immigration status)
                            healthcare services                                                                                                        the directly affected

                                                                                                                  SUPPORTING PEOPLE AFFECTED BY THE CHRISTCHURCH MOSQUE ATTACKS:
                                                                                                                           NATIONAL RESPONSE AND RECOVERY PLAN TO 15 MARCH 2020    11
Expected Outcome #2: Support and treat mental distress
                                 Action                                                           Lead agency          Resources                          Target population
     2.1   Resource              Collaborate with organisations to coordinate local response to   MSD                  CDHB, Pegasus Health, Victim       Muslim community,
           organisations to      the mosque attacks and streamline pathways to primary mental                          Support, Refugee Resettlement      Canterbury population
           identify and engage   health and social services                                                            Centre, Canterbury Charity
           affected                                                                                                    Hospital
           populations
                                 Add capacity from Kāhui Tū Kaha Muslim Team (Auckland-based      CDHB                 Pegasus Health, Kāhui Tū Kaha      Victims and whānau of
                                 NGO) while local Muslim capability is built                                                                              the directly affected

                                 Engage with the Muslim community to develop understanding        CDHB                 Kāhui Tū Kaha, local community     Muslim community in
                                 of need                                                                               groups                             Christchurch

                                 Coordinate responses and resources across health and other       Ministry of Health   CDHB, Pegasus Health, National     All New Zealanders
                                 agencies, as well as provision of tools and online resources                          Telehealth Service, MSD

                                 Link with Government departments and other agencies at a         Ministry of Health   MSD, Oranga Tamariki, MoE,         All New Zealanders
                                 national and local level                                                              New Zealand Red Cross,
                                                                                                                       Salvation Army, Victim Support

     2.2   Collaborate with      Waive co-payments for general practice visits, effective         CDHB                 Primary health, funding from the   Muslim community in
           agencies to           immediately for one year                                                              Ministry                           Christchurch
           streamline access
                                 Waive fees for access to primary mental health interventions,    CDHB                 Primary health and NGOs, with      Muslim community in
           pathways and lift
                                 effective immediately for one year                                                    funding from the Ministry          Christchurch
           barriers to access
           support               Monitor and work with DHBs across New Zealand to respond to      Ministry of Health   DHBs                               All New Zealanders
                                 increased demand

     2.3   Support the           Ensure adequate resourcing for telehealth services (1737 and     Ministry of Health   National Telehealth Service,       All New Zealanders
           national telehealth   other mental and physical services)                                                   funded by the Ministry
           response

     2.4   Support Canterbury    Extend time-limited funding that was allocated to Christchurch   Ministry of Health   CDHB                               Christchurch population
           DHB's local           following the earthquakes, including for primary and community
           response              mental health workers and community grants

      SUPPORTING PEOPLE AFFECTED BY THE CHRISTCHURCH MOSQUE ATTACKS:
12    NATIONAL RESPONSE AND RECOVERY PLAN TO 15 MARCH 2020
Action                                                            Lead agency             Resources                            Target population

2.5   Build workforce       Engage with Muslim psychologists to focus on workforce            CDHB                    NZ Muslim Psychologists              Muslim community in
      capability in         development and Post Traumatic Stress Disorder (PTSD)                                     Collective, Muslim clinicians, and   Christchurch
      trauma-informed       treatment interventions                                                                   the Muslim community
      approaches
                            Link with national workforce centres to build capability to       Ministry of Health      Workforce centres (LeVa, Te Pou      All New Zealanders
                            implement trauma-informed approaches                                                      o te Whakaaro Nui, Te Rau Ora
                                                                                                                      and Werry Workforce
                                                                                                                      Whāraurau)

2.6   Build workforce       Develop a local Muslim workforce by engaging with the Muslim      CDHB                    NZ Muslim Psychologists              Muslim community in
      cultural capability   community                                                                                 Collective                           Christchurch
      and resources
                            Facilitate community workshops to build trust with the directly   CDHB                    NZ Muslim Psychologists              Muslim community,
                            affected and facilitate access to clinical support                                        Collective, Muslim clinicians, and   Canterbury population
                                                                                                                      the Muslim community

                            Provide cultural competence training, clinical advisory,          NZ Muslim               CDHB                                 Muslim community in
                            supervision and peer support                                      Psychologists                                                Christchurch
                                                                                              Collective

                            Link with national workforce centres to support training to       Ministry of Health      Workforce centres (LeVa, Te Pou      All New Zealanders
                            enhance cultural capability of the health workforce                                       o te Whakaaro Nui, Te Rau Ora
                                                                                                                      and Werry Workforce
                                                                                                                      Whāraurau)

                                                                                                                   SUPPORTING PEOPLE AFFECTED BY THE CHRISTCHURCH MOSQUE ATTACKS:
                                                                                                                            NATIONAL RESPONSE AND RECOVERY PLAN TO 15 MARCH 2020    13
Expected Outcome #3: Promote wellbeing, coping, and recovery
                                Action                                                              Lead agency             Resources                        Target population
     3.1   Promote public       Take leadership of national wellbeing promotion in response to      Ministry of Health      CDHB and the All Right?          The Muslim population,
           wellbeing and        the mosque attacks and link New Zealanders at a national level                              campaign, MHF, HPA, National     all New Zealanders
           mental health                                                                                                    Telehealth Service
           literacy
                                Identify key stakeholders within the Muslim community and           MHF, the All Right?     Ministry of Health               The Muslim population
                                reorient existing tools and resources to reach the Muslim           campaign, HPA                                            across New Zealand
                                community

                                Promote wellbeing and recovery for schools and early learning       Ministry of Education   School and early learning        School staff and young
                                communities                                                                                 communities                      people

     3.2   Promote wellbeing    Encourage engagement with the 'Five Ways to Wellbeing' (refer       Ministry of Health      CDHB and the All Right?          All New Zealanders
           campaigns (both      to page 19)                                                                                 campaign, MHF, HPA, National
           locally and                                                                                                      Telehealth Service
           nationally)
                                Reorient existing tools and resources to promote population         MHF, the All Right?     HPA, Ministry of Health          All New Zealanders
                                level positive mental health promotion                              campaign

                                Apply a wellbeing lens over existing resources                      HPA                     National Depression Initiative   All New Zealanders

                                Work with Muslim clinicians to reorient existing online resources   National Telehealth     1737 service, funded by the      The Muslim population
                                                                                                    Service                 Ministry                         across New Zealand

     3.3   National             Establish and manage virtual Resilience Hub, an online resource     CDHB                    Local resources                  Canterbury population
           coordination of      to access information and connect with health and other
           wellbeing            agencies as required
           promotion
                                Establish a governance group to link wellbeing campaigns and        Ministry of Health      CDHB and the All Right?          The Muslim population,
           resources
                                promote population level wellbeing and access to support                                    campaign, MHF, HPA, National     all New Zealanders
                                                                                                                            Telehealth Service

                                Link with wellbeing promotion agencies and guide callers into       National Telehealth     Ministry of Health, CDHB, MHF,   All New Zealanders
                                services where appropriate                                          Service                 HPA

      SUPPORTING PEOPLE AFFECTED BY THE CHRISTCHURCH MOSQUE ATTACKS:
14    NATIONAL RESPONSE AND RECOVERY PLAN TO 15 MARCH 2020
Expected Outcome #4: Enhance community cohesion
                               Action                                                             Lead agency           Resources                            Target population
4.1   Promote community        Coordinate City Leaders' meetings to stay connected, share         CDHB                  City leaders and Canterbury          The wider Canterbury
      initiatives to enhance   information and guide direction                                                          communities                          population
      community cohesion
                               Oversee the integration of mental health specialists into          CDHB                  Christchurch resettlement services   Muslim community and
      and social support
                               Christchurch resettlement services to provide support to                                                                      refugees in Christchurch
                               refugees relocated to the Christchurch region

4.2   Provide advice to        Support school communities with information resources and          Mana Ake              Ministry of Education, CDHB,         Muslim community,
      organisations to         direct contact with children and families/whānau as needed                               National Telehealth Service          Canterbury population
      engage affected
                               Provide a fact sheet and information pack for all schools in the   New Zealand Police    CDHB, National Telehealth Service    The wider Canterbury
      populations
                               Canterbury region                                                                                                             population

                               Contribute to all-of-Government coordination, including            Ministry of Health    MSD, MoE, MoJ, ACC, DIA, MBIE,       All New Zealanders
                               helpline and fact sheets                                                                 Oranga Tamariki, National
                                                                                                                        Telehealth Service, MHUD

4.3   Promote resources        Ensure access to existing workplace wellbeing resources and        Ministry of Health    MHF                                  All New Zealanders
      for workplace            additional support as needed
      wellbeing

4.4   Promote positive         Promote new wellbeing promotion campaign specific to the           CDHB                  The All Right? campaign, MHF,        Muslim community,
      diversity messages       mosque attacks                                                                           National Telehealth Service          Canterbury population,
                                                                                                                                                             all New Zealanders

                               Collaborate with Human Rights Commission and other                 Ministry of Health    Human Rights Commission, Office      All New Zealanders
                               agencies to promote diversity and social inclusion campaigns                             of Ethnic Communities

                                                                                                                       SUPPORTING PEOPLE AFFECTED BY THE CHRISTCHURCH MOSQUE ATTACKS:
                                                                                                                                NATIONAL RESPONSE AND RECOVERY PLAN TO 15 MARCH 2020    15
Actions in Christchurch
     In terms of the high-level response, CDHB continues to:
     •   engage widely with the Muslim community to understand their needs and
         aspirations
     •   meet with other agencies to share information and coordinate activities
     •   work with the Ministry of Social Development (MSD) and others to oversee the Case
         Management/Navigation model
     •   expand clinical leadership to provide a wide range of perspectives
     •   meet with funders to work out how money will be allocated for people accessing
         mental health services
     •   plan and implement initiatives for the coming months, including how people from
         the impacted communities can lead the response.

     Specific actions and interventions at
     the local level
     •   Primary mental health has added capacity from Kāhui Tū Kaha Muslim Team
         (Auckland-based NGO) – this is agreed while local Muslim capability is built.
     •   CDHB is working on the development of a local Muslim workforce to pick up the
         role of Kāhui Tū Kaha when they transition back to Auckland. CDHB are engaging
         with key people from the Muslim community and working with the NZ Muslim
         Psychologists Collective to support the development of the new team.
     •   The NZ Muslim Psychologists Collective will provide cultural competence training,
         clinical advisory, supervision and peer support as well as taking a lead role in the
         delivery of community wellbeing workshops.
     •   CDHB is starting community workshops (psychoeducation sessions) to provide a
         means of building trust with the directly affected, particularly in the Muslim
         community, and facilitate access to clinical support. The workshops will be
         facilitated jointly by Muslim people and health clinicians.
     •   Primary and specialist health services are collaborating to meet the needs of victims.
         People discharged from hospital have a wrap-around package of care.
     •   The All Right? campaign 8 has rolled out a new wellbeing promotion campaign
         specific to the mosque attacks, tailored to the whole community. This has been well
         received and reached a much wider audience with requests for resources coming in

     8
         The All Right? campaign is a Healthy Christchurch initiative, and a partnership between the Public
         Health Unit at CDHB and the Mental Health Foundation.

         SUPPORTING PEOPLE AFFECTED BY THE CHRISTCHURCH MOSQUE ATTACKS:
16       NATIONAL RESPONSE AND RECOVERY PLAN TO 15 MARCH 2020
from across New Zealand. Resources are being translated into several languages
    including Arabic, Somali, Urdu, Hindi, Dari, Nepali and Tigrinya.
•   The Mana Ake 9 project team established a hub based at the Canterbury Design Lab
    to triage requests for support and they have connected with all schools to
    determine and respond to need.
•   The 'Leading Lights' website (one of the Mana Ake initiative's key elements) is
    supporting the Mana Ake response across the education sector.
•   ACC are continuing to receive claims for mental injury.
•   Operational group for integrated service response for families impacted has been
    set up to review multi-agency families and resolve issues through a lead contact.
•   The Canterbury Charity Hospital is providing free counselling sessions following the
    attacks.

The response aims to ensure that existing resources are reprioritised to meet
immediate needs. Appendix 1 shows how other agencies are currently working to
respond to support needs.

9
    Mana Ake – Stronger for Tomorrow provides support for children aged 5 to 12 years across Canterbury.
    There are 62 FTE Mana Ake kaimahi working in 165 Canterbury primary schools. The final complement
    of 18 kaimahi were welcomed on 1 April 2019.

                                      SUPPORTING PEOPLE AFFECTED BY THE CHRISTCHURCH MOSQUE ATTACKS:
                                               NATIONAL RESPONSE AND RECOVERY PLAN TO 15 MARCH 2020        17
Actions and planning at
     the national level
     The Ministry team continues to work with CDHB and other agencies to support and
     coordinate the provision of support at a national level.

     Two national resources, 'Coping after a traumatic event', and 'Supporting your kids
     after a traumatic event' have been produced and published in English, Arabic, Farsi,
     Indonesian, Malay, Somali, Turkish, Urdu , NZ Sign Language and Easy Read:
     www.health.govt.nz/our-work/mental-health-and-addictions/mental-
     health/mental-health-advice-coping-after-traumatic-event

     The Ministry continues to:
     •   coordinate the provision of tools and on-line resources
     •   coordinate responses and resources across health and other agencies
     •   support and enable efforts to increase access to primary health care (including
         primary mental health interventions) for those directly impacted by the attacks
     •   enable development of additional resources for all those affected, both locally and
         nationally, including culturally and linguistically appropriate resources
     •   support and enable psychosocial support interventions targeted to Muslim
         communities to ensure culturally and linguistically appropriate responsive services
     •   support training for trauma-informed care for the wider health workforce
     •   contribute to the all-of-Government helpline and fact sheets
     •   link with other Government departments, including the MSD, Oranga Tamariki, the
         Ministry of Housing and Urban Development (MHUD) and the Ministry of Education
         (MoE), as well as agencies such as the New Zealand Red Cross, Salvation Army and
         Victim Support at a national and local level.

     National Telehealth Service 1737
     (run by Homecare Medical)
     The 1737 service was utilised in the days following the mosque attacks and has been
     promoted throughout the crisis response, ensuring all New Zealanders have easy
     access to virtual support and counselling.

         SUPPORTING PEOPLE AFFECTED BY THE CHRISTCHURCH MOSQUE ATTACKS:
18       NATIONAL RESPONSE AND RECOVERY PLAN TO 15 MARCH 2020
Access to free support from a trained counsellor is available nationally through the
1737 service, 24/7 and was widely promoted as a form of psychological first response
during and since the attacks. Contact volumes remain higher than normal, coming
from Canterbury and across New Zealand. The 1737 provider, Homecare Medical, has
reported a concerning level of ongoing contacts with distress and trauma directly
related to the event.

The total number of sessions delivered through 1737 from 15 March to 29 May 2019
was 33,079 with the provider reporting volumes 25 percent higher than normal (media
reporting and community events continue to trigger increases in contacts). The
psychological impacts are not confined to the Canterbury region, with over 25 percent
of contacts coming from the Auckland region.

The Ministry continues to actively support Homecare Medical and DHBs have allocated
additional staff for the 1737 roster. More than 150 mental health professionals have
been working on the telehealth response.

National coordination of wellbeing
promotion resources
The Ministry has established a governance group with wellbeing promotion and service
delivery agencies to link wellbeing campaigns and collaborate on a 'layered' approach
to promote population level wellbeing and access to support. This governance group
will take leadership of national wellbeing promotion in response to the mosque attacks
and encourage engagement with the Five Ways to Wellbeing. 10 It will strive to link
people at a national level to ensure New Zealanders feel connected and supported.

Actions from the Wellbeing Promotion Governance Group aim to ensure consistency of
high level population messages and health promotion and align with
recommendations set out by He Ara Oranga (Report of the Government Inquiry into
Mental Health and Addiction). 11 The group will meet on a six-weekly basis to provide
updates, link initiatives and plan for the coming months.

The 'layered' approach outlines three layers of wellbeing promotion, listed on page 20.
The governance group identified the agencies that will take the lead within each layer
to support the needs of Muslim communities across New Zealand and the wider New
Zealand population.

10
     The Five Ways to Wellbeing are evidence-based actions important for the wellbeing of individuals and
     communities. The five actions are: Connect, Give, Take notice, Keep learning, and Be active.
11
     He Ara Oranga, the report of the Government Inquiry into Mental Health and Addiction, was published
     in November 2018 as a result of the Inquiry, which involved widespread public consultation. He Ara
     Oranga outlines a set of 40 recommendations to transform New Zealand's approach to mental health
     and addiction.

                                        SUPPORTING PEOPLE AFFECTED BY THE CHRISTCHURCH MOSQUE ATTACKS:
                                                 NATIONAL RESPONSE AND RECOVERY PLAN TO 15 MARCH 2020       19
1.       Population level positive mental health promotion:
              a.     The Mental Health Foundation (MHF) and the All Right? campaign will
                     align initiatives, reorient existing tools and resources and agree on
                     consistent messaging and behaviour change promotion to the wider New
                     Zealand population.
              b.     MHF and the All Right? campaign will identify key stakeholders within the
                     Muslim community, coordinate focus group testing, connect with the
                     Health Promotion Agency and reorient existing tools and resources to
                     reach the Muslim community.
     2.       Resources and public campaigns to support individuals and/or whānau in mental
              distress:
              a.     The Health Promotion Agency/Te Hiringa Hauora (HPA) will review its
                     existing online resources, such as the National Depression Initiative, 12 and
                     apply a wellbeing lens over these products to support the wider New
                     Zealand community who may be experiencing mental distress.
              b.     HPA will identify key stakeholders and work with the wider Muslim
                     community to identify and develop approaches to support this community
                     who may be experiencing mental distress. HPA will ensure its messages
                     support other wellbeing promotion activities.
     3.       Enabling access to community and clinical services, particularly for populations
              who may face barriers:
              a.     The National Telehealth Service will seek opportunities to link with other
                     wellbeing promotion agencies and media and continue to guide callers
                     into appropriate services through a range of channels.
              b.     The National Telehealth Service will summarise and present data of people
                     who contact the mental health helplines to better understand
                     demographics of the population seeking help. The National Telehealth
                     service will also work with the Ministry of Health to explore the Umeed 13
                     phone and online counselling service for Muslim communities.

     12
          The National Depression Initiative focuses on reducing the impacts of depression and anxiety through
          early recognition and appropriate treatment (depression.org.nz and thelowdown.co.nz).
     13
          Umeed is a virtual counselling service created in response to the mosque attacks. The model allows
          clients to choose a mental health professional with specific language and cultural capacity for their
          mental health needs.

          SUPPORTING PEOPLE AFFECTED BY THE CHRISTCHURCH MOSQUE ATTACKS:
20        NATIONAL RESPONSE AND RECOVERY PLAN TO 15 MARCH 2020
Next steps and
communication
The Ministry has consulted and will continue to liaise with Government departments,
CDHB, and other agencies such as HPA, MHF, the All Right? campaign, and the
National Telehealth Service in the development of this plan. This plan will guide the
longer term response and recovery actions at the national level. This iteration of the
plan covers ongoing and future actions for the next nine months, following 15 March
2019.

This plan is a living document that the Ministry will continue to review and develop as
the longer term impacts of the attacks become clearer. The plan will be published on
the Ministry website as it is updated.

The Ministry will continue to ensure access to appropriate support and interventions,
reviewing actions under this plan and making any recommendations for further
support based on identified needs, ongoing coordination and support for CDHB's
recovery plan.

                                SUPPORTING PEOPLE AFFECTED BY THE CHRISTCHURCH MOSQUE ATTACKS:
                                         NATIONAL RESPONSE AND RECOVERY PLAN TO 15 MARCH 2020    21
Appendix 1: Immediate
     and short-term actions
     by agencies
     Agency/ provider      Response provided                           Target population

     Health sector         •   Helpline: anyone can call or text       All New Zealanders.
     (summary)                 1737 and talk to a trained
                               counsellor. This is a free
                               24/7 service.
                           •   CDHB are coordinating and
                               prioritising health services to meet
                               demand.
                           •   Primary mental health services are      New Zealand resident or citizens,
                               available through general practice.     fee may apply to non-residents.
                                                                       Travel insurance may cover.

     Ministry of           •   Provided trauma support directly        Canterbury primary and
     Education                 into schools.                           intermediate students.
                           •   In partnership with Canterbury
                               Health System, supporting schools
                               through Mana Ake workers,
                               resources and information.

     New Zealand Police    •   Police Family Liaison teams have        Those directly affected.
                               now transitioned across to MSD
                               integrated whānau wellbeing
                               response services.
                           •   Police are continuing to work with
                               those directly affected as witnesses
                               in preparation for court
                               proceedings.

     Victim Support        •   Immediate emotional support in a        •   Family members of someone
                               crisis.                                     who has died.
                           •   Practical support such as               •   People who were admitted to
                               completing forms, applying for              hospital following the attack,
                               grants.                                     and their family members.
                           •   Emergency grants and financial          •   Witnesses to the attack.
                               assistance.
                           •   Information and advice.                 NB: Don't need to be New
                           •   Someone to listen and talk with.        Zealand citizen or resident.
                           •   Referral to counselling and other
                               government and community
                               services.

      SUPPORTING PEOPLE AFFECTED BY THE CHRISTCHURCH MOSQUE ATTACKS:
22    NATIONAL RESPONSE AND RECOVERY PLAN TO 15 MARCH 2020
Agency/ provider     Response provided                          Target population

ACC                  •   Paying for medical care.               •   People injured in the attack,
                     •   Weekly compensation for loss of            their family and support
                         earnings.                                  people.

                     •   Help at home.                          •   People who lost a loved one
                                                                    in the attack.
                     •   Childcare and help at home to care
                         for children.
                     For families who have lost a loved one:    NB: Includes visitors who have
                                                                been injured in New Zealand.
                     •   Help with funeral costs.
                     •   Survivor grants for families.
                     •   Ongoing support for children in
                         New Zealand when a
                         parent/caregiver has died.
                     •   Weekly compensation for families.

Ministry of Social   •   The MSD is leading the integrated      People affected by the
Development (Work        whānau wellbeing response,             Christchurch tragedy or who need
and Income)              focused on bereaved families, the      to travel to Christchurch because
                         injured and their families.            of it (don't have to be on a
                     •   Payments for urgent or unexpected      benefit).
                         costs such as food, bedding, petrol
                         and other travel costs within New
                         Zealand.
                     •   Advance payment of benefit of up       Those who have lost income due
                         to six weeks.                          to workplace closed, cannot travel
                     •   Emergency Benefit for people who       to work or need to stay with
                         don't qualify for any other benefit.   family/whānau.

                     •   Civil Defence Payment for loss of      Having to leave home due to
                         income.                                living in an area within a Police
                                                                cordon, providing a place to stay
                     •   Civil Defence Payment for having to
                                                                for friends or family, food,
                         leave home.
                                                                clothing or bedding.

                                  SUPPORTING PEOPLE AFFECTED BY THE CHRISTCHURCH MOSQUE ATTACKS:
                                           NATIONAL RESPONSE AND RECOVERY PLAN TO 15 MARCH 2020      23