The Career Center Student Handbook
If your browser does not support JavaScript, please read the page content below:
The Career Center Student Handbook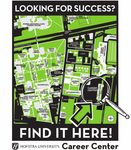 find your edge The Career Center Student Handbook My Career Development Plan A Year-by-Year Guide to Navigating the Career Development Process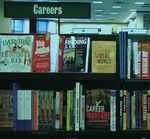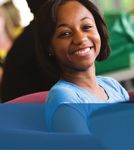 Table of Contents Letter From the Executive Director . 4 Career Center Resources . 5 A Four-Year Career Plan . 9 First Year . 9 Middle Years . 13 Senior Year . 19 Campus Map . 26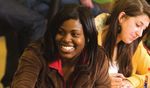 Dear Student, Welcome to The Career Center! This guide was developed as a suggested map to begin planning your career along with your academic pursuits at Hofstra University.
The Career Center is here to help students and recent graduates find career opportunities by serving as a facilitator for them to make connections beyond their Hofstra experiences. Our office will provide information and support to you during the career development process. Whether you are a first-year student at Hofstra, seeking an internship or summer opportunity, or a graduating senior, we can help you assess your skills, values, and personality as they relate to a career; explore career options; and formulate career goals. Regardless of where you are in the process, you are always welcome to visit The Career Center.
The Career Center at Hofstra is an active office that offers numerous programs, workshops and events throughout the semester, all with your future in mind. Please take a moment to visit our Web site at hofstra.edu/career. Feel free to stop by our office for a visit, meet our staff and set up an appointment with a career counselor to help you begin your career search.
Our entire staff looks forward to meeting you! I wish you the very best during your Hofstra career! Sincerely, Fred Burke Executive Director The Career Center 4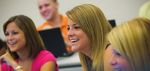 Career Center Resources The Career Series The Career Center staff facilitates a variety of informative workshops and special events throughout the academic year. For a complete list of events, please visit hofstra.edu/career, your calendar on your Pride-CMS account, or contact The Career Center. Some workshops and special events offered by The Career Center include: 4 Introduction to Internships 4 How to "Work" a Job Fair 4 Resumes That Rock 4 Interview to Impress 4 Career Center Open House 4 Discover Your Major 4 Job Offers and Negotiation Know-How 4 Professional Etiquette Dinner 4 Industry-Specific Career Fairs 4 Networking Nights 5
Information Sessions and Networking Nights The Career Center is visited by hundreds of organizations every year. Many of these organizations hold information sessions or participate in networking nights where you can learn about the organization and its job opportunities. For details, call or stop by The Career Center, or access the calendar on your Pride-CMS account. Career Fairs The Career Center hosts two or more general and industry-specific Career Fairs in an academic year. Fairs welcome employers from a wide variety of industries who are seeking students and alumni for full-time and part-time job opportunities and internships.
Pride-Career Management System The Pride-Career Management System (Pride-CMS) can be accessed through the MyApps button of the Hofstra portal. Users can review/apply to full-time and part-time off-campus job and internship postings, and view various job fair details, employer listings and other special event postings.
Credential File System Another important feature of Pride-CMS is the online Credential File System. A credential file is an online file that allows students/alumni to request, store, manage and mail out letters of recommendation to graduate schools or potential employers. Specifically, these letters of recommendation and related online services are best utilized by undergraduates seeking admission to graduate and professional schools, candidates seeking to apply for teaching positions, or doctoral students seeking to send information to search committees. Please visit our Web site for a step-by-step tutorial on initiating and managing your credential file.
6

7 Pride Recruiting Each fall and spring semester, The Career Center is visited by a select list of employers looking to hire Hofstra students for full-time jobs after graduation and internships in a wide variety of career fields. Students can: 4 Apply to a select list of employers through The Career Center's Pride-Career Management System. 4 Be selected by employers for interviews that take place at Hofstra University. 4 Submit resumes to The Career Center's online resume book and have it referred to employers.
School District Recruiting In order to participate in this event, you must be in your FINAL academic year of study at Hofstra University, and be receiving state certification to practice in a public school or be an alumnus of Hofstra University and hold current state certification to practice in a public school.
Each spring, The Career Center brings numerous area school districts to campus to participate in this one-day interview program. This program requires resume submissions early in the spring semester, prior to the event.
For more information, please visit hofstra.edu/career or call The Career Center at (516) 463-6060.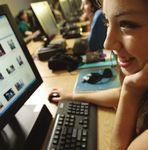 MyWorkster@Hofstra An online community where you can connect to alumni who can assist you with networking and learning about the world of work. Career Center Web Site: hofstra.edu/career Available 24 hours a day, 7 days a week, to keep you informed about upcoming events. There are also many useful links to Web sites that are of particular interest to current college students and recent graduates seeking career information and job postings of both local and national scope.
The Career Center Resource Library 4 Computer workstations with Internet access. 4 Periodicals and reference materials on job search strategies and career fields/occupations. 4 Employer and professional organization directories. 4 Information on graduate and professional schools, including registration bulletins for the GMAT, GRE, LSAT and MCAT.
8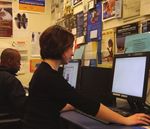 9 A Four-Year Career Plan As with any other life journey, the career development journey has a beginning, middle and an end. What happens at the beginning of that journey oftentimes affects the rest of the experience. As you begin your career search, it is important that you take along one of your most vital tools — your road map. This guide aims to provide you with such a map. It is also full of vital information and resources that will be useful to you. In the Beginning ... The First Year Career planning need not be a chaotic experience. Discovery of the "perfect job" doesn't have to happen by accident.
The first step in focusing on your career direction is to assess your own personal career compass — namely your skills and abilities, interests and values. This self-assessment process can be formal or informal. A formal assessment might involve an assessment instrument, such as The Self-Directed Search or the Myers-Briggs Type Inventory (MBTI), both available at The Career Center, and a meeting with a career counselor. An informal assessment technique might include asking yourself the following questions: 4 What activities do I find fun and satisfying? 4 What do I do well? What am I good at? 4 What adjectives would I use to describe myself? 4 What's really important to me in a career? 4 What kind of work environment would I feel most comfortable in?
Gathering this information is critical to your decision making process. Remember, as you grow and develop during this period of learning, your interests may change. FIRST YEAR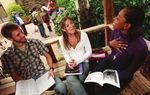 First Year To-Do List: Explore your interests and develop your skills … 10 FIRST YEAR 1. Do a thorough self-assessment or take a career interest assessment to discover where your interests lie. Schedule an appointment with a counselor at The Career Center to familiarize yourself with the resources available. 2. Explore a major that is compatible with your interests and abilities through academic course work and workshops.
3. Develop organizational and study skills. Learn effective reading, writing and note-taking techniques — all portable skills.
4. Attend resume-writing and career-planning workshops at The Career Center. 5. Determine what skills you have that are marketable, and draft your first resume to highlight those skills. 6. Obtain a part-time or summer position or internship to develop skills. 7. Join campus organizations to develop teamwork and leadership skills, and become an active member of the campus community. Check the Guide to Pride for more information regarding on-campus organizations.
11 Weekly Planner Time Mon Tues Wed Thu Fri Sat 7-9 a.m. 9-11 a.m. 11 a.m.- 1 p.m. 1-3 p.m.
3-5 p.m. 5-7 p.m. 7-9 p.m.
12 Weekly Planner Time Mon Tues Wed Thu Fri Sat 7-9 a.m. 9-11 a.m. 11 a.m.- 1 p.m. 1-3 p.m. 3-5 p.m. 5-7 p.m. 7-9 p.m.
"My internship was a great opportunity to learn about an industry, meet people, and network. " Senior, Marketing Merrill Lynch "I really had a great semester interning with MTV . Everybody there was friendly and always willing to include the interns as much as possible. My department truly let me delve as deeply as I desired and I never felt any boundaries or limits. An internship is truly what you make of it, and MTV lets you make something of yourself.
I am now working in the same department that I interned in, and I am loving it. I have built strong relationships with my coworkers and I couldn't have asked for a better internship.
" Senior, Video/TV & Business MTV-News and Docs Production Management 13 The Middle Years Career research is as important to career decision making as is self-assessment. The average individual spends thousands and thousands of hours of their lives at their chosen profession. Being satisfied at work involves ensuring a good fit between all the information you have uncovered about yourself from your self-assessment and your area of interest or chosen field. Here are some questions to assist you in conducting your research: 4 What are the educational requirements needed for that particular career? (Discuss course work with an adviser and/or your professors.) 4 What are the salary, workplace conditions, hours of operation, benefits and job outlook for this particular industry? 4 What does someone in this position typically do on a daily basis? 4 What is the general condition of the industry? 4 What are some of the problems and issues employers/employees are encountering in the workplace?
4 What is the workplace culture? 4 What is the potential for growth within the field? 4 Why does the position appeal to me? (Review job descriptions to gather this information.) SOPHOMORE YEAR
To-Do List for the Middle Years Research ... 1. Start to plan your educational strategy at Hofstra. If you haven't already done so, declare a major. Look for electives that complement your major and peak your interest. Get to know your academic adviser. Explore at least three career opportunities available through your major. 2. Schedule an appointment with a career adviser to discuss possible career development activities for the year as well as to assist you with updating your resume and writing a cover letter.
3. Attend an Introduction to Internships workshop and on-campus employer information sessions/networking nights.
4. Identify organizations for an internship, informational interview or shadowing opportunity. Consider applying for an internship. 5. If you haven't yet, join a professional student or social/cultural club or organization. If already a member, work toward a leadership position in an organization. 6. Begin to develop your references (faculty, club advisers, work supervisors, etc.). "My internship was such an amazing learning experience! I learned so much more than if I had been reading a book or listening to a lecture. I had so much fun going on photo shoots, packing trunks and calling in products from designers.
" Junior, Print Journalism Bridal Guide Magazine "Great internship opportunity with a great company, all thanks to a Career Center internship e-mail.
" Senior, Zarb School of Business OSI Pharmaceuticals 14 SOPHOMORE YEAR
"I had a great experiencewiththisinternship. Itwas ALOTOFWORKbutIgotsomuchoutofit!" Senior, Broadcast Journalism WABC-TV 7, On Your Side Unit 15
16 Weekly Planner Time Mon Tues Wed Thu Fri Sat 7-9 a.m. 9-11 a.m. 11 a.m.- 1 p.m. 1-3 p.m. 3-5 p.m. 5-7 p.m. 7-9 p.m.
Junior Year Prepare … 1. Schedule an appointment with a career adviser to have your resume updated. 2. Continue to explore your fit for career fields by identifying and interacting with people who have experience in these fields.
3. Practice your interview skills. Arrange a mock interview at The Career Center. 4. Land an internship. 5. Attend job fairs and employer information sessions that relate to your career interests. 6. Consider graduate school and graduate entrance exams. Determine the benefits of an advanced degree in your field. Seek advice from professors and Career Center advisers. Consider other factors involved: cost, location, faculty, ongoing research and financial aid. Visit each campus, if possible, and talk to current students.
7. Build your professional wardrobe. 17 JUNIOR YEAR
18 Weekly Planner Time Mon Tues Wed Thu Fri Sat 7-9 a.m. 9-11 a.m. 11 a.m.- 1 p.m. 1-3 p.m. 3-5 p.m. 5-7 p.m. 7-9 p.m.
19 Senior Year Building your network and developing your job search strategy are key factors in the career development process. Oftentimes we hear the word "networking" used to describe the connections we make that might be beneficial to our professional development, but what does networking really mean? There are two ways to network. There is formal networking that takes place at professional associations or business and social meetings, where there is a formal exchange of information – usually business cards.
There is also informal networking, and this can happen anywhere. Referrals can happen in the most random manner, in the most random places. Communicate your goals to everyone – friends, family, neighbors, or anyone that might be able to provide information and generate leads regarding your career goals.
4 Attend as many events as possible. Be open to new ideas and opportunities when meeting new people. 4 When meeting new people, be articulate, honest and enthusiastic. Pay close attention to what the other person is saying. 4 If you have difficulty approaching people, there are ways to network without having to go up to strangers and introduce yourself. Try to put yourself in situations that will give you the opportunity to casually meet people. Alumni events on campus are a great place to start! Many of the best jobs are not advertised anywhere initially, because most organizations utilize their internal networks before posting jobs via the Internet or classifieds.
Referrals from other employees, as well as recruitment through on-campus college recruitment programs, are just two of these "hidden" networks. Here at Hofstra employers participate in our on-campus recruitment programs.
Pride Recruiting is a long-established, successful resource for graduating students that offers the opportunity to interview and land a job upon graduation. Pride Recruiting is an excellent resource to meet with employers from all industries, and explore career opportunities and future possibilities right at The Career Center! Additionally, if you are an education major, The Career Center offers an Education Recruitment program where both local and national school districts select students to interview for teaching and counseling positions at various schools.
SENIOR YEAR
Senior Year To-Do List: Graduate! 1.
Pick up a copy of The Career Center's calendar of events. 2. Begin to conduct your job search/graduate school admission campaign. 3. Attend a Recruitment Orientation and think about registering for On-Campus Interview programs. 4. If you haven't yet, attend an Interview to Impress workshop and schedule a mock interview. 5. Make an appointment with a career adviser to plan your strategy and update your resume and cover letter. Develop a clear objective and highlight your skills.
6. If applicable, prepare for graduate entrance exams. 7. Follow up on the status of all applications and keep accurate records. 8. Evaluate job offers/graduate school acceptances, and decide which path is right for you. SENIOR YEAR 20
21 Weekly Planner Time Mon Tues Wed Thu Fri Sat 7-9 a.m. 9-11 a.m. 11 a.m.- 1 p.m. 1-3 p.m. 3-5 p.m. 5-7 p.m. 7-9 p.m.
27 Hofstra University continues its commitment to extending equal opportunity to all qualified individuals without regard to race, color, religion, sex, sexual orientation, age, national or ethnic origin, physical or mental disability, marital or veteran status in the conduct and operation of its educational programs and activities, including admission and employment. This statement of nondiscrimination is in compliance with Title IX of the Education Amendments of 1972, Section 504 of the Rehabilitation Act of 1973 and other federal, state and local laws. The Americans with Disabilities Act compliance officer in the Plant Department (516) 463- 6641 is designated by the University to coordinate its efforts to comply with Section 504.
The Equal Rights and Opportunity Officer is the University's official responsible for coordinating its adherence to Title IX and other equal opportunity regulations and laws. Questions or concerns regarding Title IX or other aspects of this policy (other than Section 504) should be directed to the Equal Rights and Opportunity Officer at (516) 463-6775, C/O Office of Legal Affairs and General Counsel, 101 Hofstra University, Hempstead, NY 11549.
• New York City This document is the property of _ and should be returned if found as it contains important information regarding Career Success! Please forward to The Career Center, M. Robert Lowe Hall, 140 Hofstra University, Hempstead NY 11549-1400.
19879/8:09 The Career Center M. Robert Lowe Hall 140 Hofstra University Hempstead, NY 11549-1400 (516) 463-6060 hofstra.edu/career 4