The History of Keltenpark
If your browser does not support JavaScript, please read the page content below:
Presentation: Michael Koch The History of Keltenpark 1999: Starting the Project to strengthen and to renew the tourism 1999‐2012: Excavation projects (Terrex gGmbH and differnent partners, universities) 2001: First Ideas of a celtic parc. Fonding year of volonteer club "Hochwaldkelten". Aim: To inspire the people for the celtic theme and to get experience. 2006‐2011: Talking and planing a celtic parc 2016: Opening / Early startup 2011‐2016: Concrete processes; planing and building 2015: Beginning of National Parc Hunsrück‐Hochwald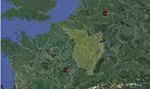 Slogan: Future needs background The Keltenpark is more than just an amusement park ...
Meeting Place ... Education Centre It is also: well situated to the transport links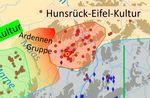 Concentration zone: Reservoir / History / Sports / Nature Arena / Stage for e.g. Concerts Celtic Village Planning area for the "Gate" Development period: 2016 ‐ 2020
Celtic Village Scope 170 Meters Area 0,2 Hektar Make the Ringwall understandable with the Celtic village Typs of Houses A = Residential B = Workshop C = Storage D = the chief hall Workshop Storage The Chief hall Residentials, different forms Entrance
15.07.2017 Geschichts‐ theater Teaching the teachers Bringing the celts into the classroom
Internationales Symposium zur Archäologie in der Großregion ...für Fachleute und Heimatforscher / Interessierte Laien...
simultan Verdolmetschung deutsch-französisch... Every 2 years: Symposium Archaeology Veranstalter Partner / Unterstützer Origin of the Participants
Historical Background Future needs background BUT: what is special about the place? Keltenpark – why here? The famous Ringwall "Hunnenring" Research History: Already known since 1808 in archeology. Early Sideview of the Dollberg‐Hill, probably from the East. Drawn about 1820‐1836
The History of Excavation 1883: Felix Hettner. Director of the Provincial Museum = Rheinisches Landesmuseum Trier 1936‐40: Wolfgang Dehn and Wolfgang Kimmig 1999‐2001: Starting the Projekt Ringwall from the Community Nonnweiler togehter with European Academy of Otzenhausen 2001‐2012: Excavation Society "Terrex gGmbH" together with different Partners, e.g.
University Mainz, Hamburg, Münster Famous ancient Walls
Famous Visitors 1836: Friedrich Wilhelm IV (1847) Famous Findings nearby (1848)
Ringwall Remains of the Kinggrave of Schwarzenbach (Koch) ...shown in world class Museums Neues Museum BERLIN
shown in world class Museums Rheinisches Landesmuseum TRIER UNESCO World Heritage PORTA NIGRA ...or spoils of 2nd World War... Puschkin Museum Moskow ...lost in russian archives?
connected in Science since the beginning – every Student has to know it... "Golden Bowl" of Schwarzenbach 1944 Celtic Art = the Power of Flowers
Goldschale" von Schwarzenbach (Koch) (Koch)
(Koch) Not a bowl but a fitting of a drinking horn
Modern possibilities of Reproduktion 3D‐Laser Vermessung ‐ 1/100 mm Vermessung ‐ Replikation ‐ Rekonstruktion ‐ Publikation (TrigonArt)
WestMittelOstHallstattkreis "KELTOI" Hunsrück‐Eifel‐Kultur 6.
Century BC Placed in a fascinating celtic subculture "Hunsrück‐Eifel" (R. Echt 1999/2013) Princely graves Hallstattzeit (6. cent. BC.) Princely graves Latène A&B (5./4. cent BC.) WestMittelOstHallstattkreis "KELTOI" Hunsrück‐Eifel‐Kultur
Otzenhausen The so called "Hochwald‐Nahe‐Gruppe" Bell Osburg Theley Wintersdorf Otzenhausen Best Ceramics HEK II A1‐3 about 400 BC Rillenschälchen Otzenhausen (Koch)
A Center of traffic and transportation of wares and ideas... ...Development from local leaders of Hunsrück‐Eifel‐Culture to the powerful tribe of the Treverer...
and then, "He" came ... Artwork: Jason Zhou Gallic War 58‐51 BC Julius Caesar (100‐44 BC) (Koch) Roman Camp 51 BC "Hunnenring" Entrance Entrance Hermeskeil Otzenhausen Nonnweiler
The rise and fall of INDUTIOMARUS, leader of the Treveri.
The beginning of downfall of the celtic culture. Effecting the Ringwall There are many Traces of the Celts in and around the National Park
The unknown story Vercingetorix (1865) Arminius "Hermann" (1875) France Germany
Otzenhausen Otzenhausen The lost history of the Treverians
Summary – Keltenpark, why here? –
The monumental Ringwall
well known and seated in archaeological Science
outstanding princley graves e.g. Schwarzenbach
Centerregion of "Celtic Art"
fascinating Hunsrück‐Eifel‐Culture and Treverer
"Big Story" e.g. Caesar and Indutiomarus
Leitprojekt II Belebung Keltenpark und Nationalparktor Otzenhausen Kooperationspartner - Gemeinde Nonnweiler - KulturLandschaftsInitiative St.
Wendeler Land (KuLanI) - Europäische Akademie Otzenhausen - Freundeskreis Keltischer Ringwall Otzenhausen - Terrex gGmbH - Nationalparkamt Hunsrück-Hochwald - Stiftung europäische Kultur und Bildung (SEKB) - Tourist-Information St. Wendeler Land - Freundeskreis Nationalpark Hunsrück-Hochwald - Naturpark Saar-Hunsrück www.keltenpark‐otzenhausen.de www.hochwaldkelten.de See you!