The State of Speaking in Our Schools - Voice 21 - Will Millard and Loic Menzies
Page content transcription
If your browser does not render page correctly, please read the page content below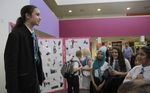 Voice 21 is working with schools across the UK
           to help develop the tools and resources to ensure
           every student is taught to communicate effectively.
           It believes that oracy, the ability to communicate
           effectively using spoken language, should have
Voice 21   the same status as numeracy and literacy. Voice
           21 is launching an inquiry led by an independent
           Commission to consider and make recommendations
           on the future of speaking within our education
           system. The Commission will explore the key issues
           impacting on young people's speaking skills and
           develop a set of ambitious but implementable
           recommendations for change. For more information,
           visit http://www.voice21.org/.

           Will Millard is an Associate at LKMco where he
           undertakes research into education and youth policy,
           and works with a range of organisations to help them
           develop new projects, and assess and enhance their
           social impact. He began his career as an English
           teacher at Wembley High Technology College, a
           large secondary school in North West London, before
           joining The Key, a leadership and management
           support service for school leaders and governors,
           working in its research team and then as its External
           Relations Manager. Will has two Master's degrees in
           public policy. He has taught in Shanghai, and worked
           with The Xavier Project, an NGO based in Nairobi and
           Kampala, developing teacher-training resources.

           Loic Menzies is Director of LKMco and a Tutor
           for Canterbury Christ Church University's Faculty
           of Education. He was previously Associate Senior
           Manager and Head of History and Social Sciences
           at St. George's R.C. School in North West London.
           Before that he was a youth worker involved in youth
           participation and young person-led community
           projects. He now specialises in education policy,
           youth development, social enterprise and school-
           based teacher training. He holds a degree in Politics,
           Philosophy and Economics from Magdalen College,
           Oxford and is a trustee of the charity SexYOUality.

           Big Change is a social impact accelerator that
           invests in big ideas that help young people thrive in
           life, not just exams. Big Change has kindly funded
           this research and the development of the Voice 21
           campaign.
Contents

Foreword                                                                            3
Executive Summary                                                                   5
What does this report do?                                                           5
What have we found?                                                                 5
What can we do?                                                                     6

1. Introduction                                                                     7
Introduction                                                                        8

2. What is oracy?                                                                   9
What is Oracy?                                                                      10
Learning to talk                                                                    10
Learning through talk                                                               11
Subject-specific oracy                                                              11
'Generic' oracy                                                                     11
Oracy framework                                                                     12
Oracy Timeline                                                                      14
What do teachers believe oracy is?                                                  16
How should oracy be taught?                                                         17

3. Why does oracy matter?                                                           21
Does oracy matter?                                                                  22
Do teachers value oracy?                                                            22
Language and communication                                                          25
Social and emotional benefits                                                       30
Cognition                                                                           33
Civic engagement and empowerment                                                    34
Employment opportunities and economic benefits                                      36
Social disadvantage                                                                 39
Which pupils benefit from oracy?                                                    40

4. How do teachers and schools currently develop oracy?                             43
How do teachers and schools currently develop oracy?                                44
Teachers in different phases and school types approach teaching oracy differently   46
Teaching is not consistent                                                          48
Whole-school practices                                                              49
Should oracy be embedded across the curriculum or taught discretely?                52

5. What helps and hinders oracy in schools?                                         55
What helps and hinders oracy in schools?                                            56
Lack of time                                                                        57
Fear of negative effects for pupils                                                 58
Pupils' confidence                                                                  58
Behaviour                                                                           60
Prioritisation                                                                      61
Lack of confidence and expertise                                                    62
Subject relevance                                                                   64
School leaders                                                                      66
6. Conclusions                                                   71
Key findings                                                     72
What is oracy?                                                   72
Does oracy matter?                                               72
How do teachers and schools develop oracy?                       72
What helps and hinders oracy in schools?                         73
Ways forward                                                     73

7. Appendix                                                      75
'Key Informant' Interviews                                       76
The Survey                                                       77
Pretesting                                                       77
Polling                                                          77
Analysis                                                         77
Case Studies                                                     78
Appendix 2: Number of survey respondents by category – summary   80
References                                                       81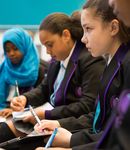 Foreword
The things we say and how we say them can inform, influence, inspire and motivate others and express
our empathy, understanding and creativity. It is our ability to communicate that enables us to build positive
relationships, collaborate for common purpose, deliberate and share our ideas as citizens. It is through
speaking and listening that we develop our views, apply knowledge and extend our capacity to think
critically. These skills are needed today more than ever before.

Yet, while schools devote hundreds of hours of teaching time and teacher expertise to the
development of pupils' writing and reading skills, barely any time is spent developing the vital
verbal communication skills we all need to succeed in work and life.

As founders of School 21 (a 4-18 school opened in Stratford, East London in 2012) we set out to challenge
this. We started with a commitment to giving oracy the same status in the curriculum as reading and
writing. So we got rid of the turgid assemblies of rows of passive students and replaced them with
interactive assemblies in the round where pupils discuss, question, collaborate, engage. We wanted to see
what happens if you teach oracy explicitly and create talk-rich classrooms supported by skilled teachers
building high quality dialogue and thinking. We set high expectations for our students as orators and
expose them to a wide variety of contexts for speaking across every aspect of the curriculum. In the words
of Daniel Shindler, the teacher who has led much of the work at School 21:

                       "The process is no easy option. It is tough and rigorous
                       and has depth. It is where the cognitive – an ability to think
                       deeply – meets the experiential - an ability to feel and
                       empathise. That is the sweet spot. That is when you get real
                       transformation."
                                         Daniel Shindler, Drama and Wellbeing Lead, School 21

The impact has been remarkable. Through this focus on spoken language, children and young people at
School 21 learn how to express themselves and communicate clearly. They become able to explain ideas
and emotions to other people, not only in a school setting but in their lives outside the classroom too.
They gain the confidence, self-belief and courage to speak in public and share their thoughts, intellect
and creativity with the world in ways in which people will listen. The benefits of oracy are felt every day in
the learning that happens in our classrooms but the consequences for student's employability, economic
success and well-being endure long after school ends.

Through our experience, reinforced by a strong evidence base, we have become convinced of the need for
the education system more widely to give greater value to oracy. But when we started investigating oracy
in the planning stages of School 21, we were struck by the deficit of resources and guidance available (a
view reflected in the results of our teacher polling). Working with the University of Cambridge, we have
developed a framework for oracy and experimented with different approaches and ideas to see what
works.

In 2014, we set up Voice 21, a movement of practitioners who share their passion, expertise, resources
and techniques with schools nation-wide. We have been overwhelmed with interest from within the UK
and internationally. Through these interactions a number of key themes have emerged as to schools'
motivation for developing oracy, the barriers they perceive and the benefits and opportunities for teachers
and students.

                                                                                                                 3
This report was commissioned to explore these themes, drawing together the available evidence and
crucially, the views and perspectives of teachers and school leaders. The research clearly establishes the
case for oracy and its unique importance for students. The polling data highlights the widespread belief
in the value of oracy and the obstacles felt by schools and teachers in embracing it. The interviews and
case studies illustrate the breadth and depth of what is meant by oracy and how different schools have
approached it. Together the findings will inform Voice 21's work and campaign over the next five years.

We hope 'Oracy – the State of Speaking in our Schools' will help to light a spark in the minds of educators,
business leaders and decision makers, and provide the inspiration and evidence to motivate more schools
to get talking in class.

Peter Hyman
Executive Head Teacher & Founder of School 21
Beccy Earnshaw
Director, Voice 21

                     "I want your voice to fill this school. I want your voice to
                     be one of the many sounds that build this community. I
                     want you not just to talk but to listen. Listen to yourself:
                     your breath, your heart and your true thoughts. I want you
                     to listen to other people. I want you to discover the many
                     voices that make up a human being. I want you to find your
                     voice."
                     Daniel Shindler (School 21 teacher) message to his pupils at the start of
                     each year.

Acknowledgments
Voice 21 would like to thank the authors of this report, Will Millard and Loic Menzies, and all of the
interviewees and schools that gave up their time and shared their expertise to contribute to this research.

We are very grateful to the English Speaking Union especially Duncan Partridge, Director of Education,
for their partnership and collaboration on the development of the Oracy Network and we look forward to
working together to ensure this grows and thrives.

Thanks to the leadership, teachers and students of School 21 who inform and inspire our work daily and
demonstrate what can be achieved with creativity, high expectations and dedication to helping every
student find their voice.

And finally, huge thanks to our friends at Big Change whose support and commitment has made this
research, and everything Voice 21 has achieved so far, possible.

4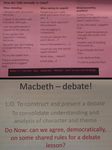 Executive Summary
What does this report do?
This report shines a light on the current state of oracy in                           "[Talk is] the most powerful tool of
schools across the UK. It synthesises existing research                               communication in the classroom
on oracy, and explores teachers' understanding of                                     and it's fundamentally central to
what oracy is, why they feel it matters, how oracy is                                 the acts of teaching and learning"
supported in classrooms and schools, and the main                                                   Professor Frank Hardmani
barriers to oracy. It then sets out recommendations for
enhancing the quality and consistency of oracy in our
schools.

It is 'very important' I help my pupils develop the following skills                                         906
100%

80%

                      75%                                                          73%
                                                                     68%
60%                                           63%

40%

20%

0%
                    Reading                 Numeracy                 Oracy        Writing

What have we found?
1.           Teachers across the UK feel oracy is critically important, and are even more likely to say it is
             'very important' they develop pupils' skills in oracy (see graph above) than in numeracy.
2.           Teachers believe oracy matters because it is the bedrock of pupils' ability to use language
             and communicate. They also highlight its social and emotional benefits. Despite employers
             placing huge importance on oral communication, teachers are less likely to emphasise its
             cognitive, civic and economic potential, suggesting oracy has untapped potential to support
             pupils' job prospects.
3.           Many teachers say they frequently use a range of strategies to develop pupils' oracy, but
             worry that support for oracy across different lessons, classrooms and schools is currently
             patchy.
4.           Schools do not consistently provide meaningful opportunities for pupils to develop oracy
             outside the classroom. Pupils' opportunities tend to be limited to speaking in assemblies, and
             few schools evaluate the quality of pupils' verbal contributions in lessons, or communicate
             with parents about the quality of these contributions. This is concerning given high quality
             talk should underpin good teaching and learning.
5.           The greatest barrier standing in the way of quality and consistent oracy in all lessons is a
             lack of time, but other constraints include:
             •         Teachers' anxiety that shy and under-confident pupils might struggle, or that pupils'
                       behaviour will get worse
             •         Teachers prioritising other tasks and, in particular, pupils' writing
             •         Teachers' lack of confidence and expertise, exacerbated by a paucity of training
             •         Teachers' perception that oracy is only occasionally relevant when teaching, or
                       relevant only in certain subjects such as English
             •         A lack of active support from school leadership
i
    Professor of Education at the University of York (key Informant interview).                                                5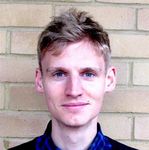 57%                                     32%                      of Maths
                                                                                             teachers

                                                                    17%
                            of teachers say they have not                                    and
                            received any training in oracy in                                of Science
                            the last three years, and 53%                                    teachers
                            would not know where to look for
                            more information if they wanted it.     in our sample do not believe
                                                                    their subject lends itself to oracy-
                                                                    based activities.

What can we do?
Fundamentally what is needed is a shift in mindset so that teachers and schools believe oracy forms an
integral part of teaching and learning, rather than something it is nice to do only when there is time. There
are steps individual class teachers, their schools, and the wider system can take to ensure all pupils have
access to (and therefore develop) excellent oracy, and we offer some ways forward in the conclusion.

6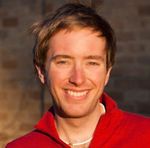 Introduction
There has been a growing recognition in recent years that schools have a special role to play in helping
pupils develop their skills in spoken forms of communication, and in pushing the boundaries of learning
itself through talk. Oracy, which encompasses both of these processes, offers a compelling means of
extending pupils' linguistic, social, emotional and cognitive development. Done well, oracy can permeate
pupils' lives, both within and beyond the school gates. This has enormous potential for addressing social
disadvantage.
Oracy also holds the keys to broader societal benefits. Employers need a workforce capable of
communicating with clarity and sensitivity, and society needs citizens who can engage thoughtfully and
actively in the democratic process. What is more, our families, friends and neighbours need to be able to
talk about how they feel in a manner that encourages discussion, empathy and understanding, not conflict
and division. Perhaps most importantly, we want in ourselves to feel valued and that we have a voice.
Yet there is little research and evidence available relating to how teachers think about and engage with
oracy. This report is a response to that and aims to fill the void. It draws on the results of a survey involving
over 900 teachers and school leaders across the UK, data from 26 interviews and focus groups with
teachers, school leaders and pupils in thirteen schools, and 11 expert interviews.
This report reveals:
1.     What teachers think oracy is
2.     Whether teachers believe oracy matters and why
3.     What teachers and schools are doing to develop oracy
4.     The factors that help and hinder oracy in schools
This report is a practical resource for anyone that wants to find out more about oracy and why it matters.
It also sets the scene for Voice 21's upcoming inquiry into the future of speaking. It is underpinned by the
existing evidence base on oracy (and the many other terms used to describe the processes of learning
to talk well, and learning well through talk), and draws links between what we already know and what
our surveys, interviews and focus groups reveal. Data from interviews and focus groups is used to help
unpick the survey findings, and vignettes exploring what schools are currently doing to support oracy are
interspersed throughout. Combined, these are intended to give teachers and school leaders inspiration
and practical ideas about how oracy could be developed within their settings. They also provide food for
thought for policy and system leaders thinking about ways in which the learning process can be made
more efficient and engaging, help pupils generate deeper learning and understanding, and promote more
cohesive, open and supportive school environments.

8
2. What is Oracy?

Learning to talk
Oracy refers to the set of skills associated with speaking and listening.
The term 'oracy' was coined by Andrew Wilkinson and his team at the School of Education at
Birmingham University in 1965 in response to their sense that the orate skills of speaking and listening
were being sidelined by a focus on reading and writing ('literacy').1,2 It can be characterised as the
development and application of a set of skills associated with effective spoken communication.3,4,5

                                                                  In line with this, the National Curriculum in England states
  '[Oracy] is what the school does                                that pupils in Key Stages 1 and 2 should develop skills
                                                                  in 'spoken language' as part of their English lessons,
  to support the development of
                                                                  including the ability to:7
  children's capacity to use speech
  to express their thoughts and                                    •    Articulate and justify answers, arguments and
  communicate with others,                                              opinions
  in education and in life.'
                                          Alexander6               •    Participate in discussions, presentations,
                                                                        performances, role play, improvisations and debates

                                                                   •    Gain, maintain and monitor the interest of the
                                                                        listener(s)

                                                                   •    Select and use appropriate registers for effective
                                                                        communication.

                                                                   •    Speak audibly and fluently with an increasing
                                                                        command of Standard English

                                                                  Shifting Terminology - oracy has been referred to in lots
                                                                  of different ways in research and policy, including:

     "[Oracy] really represents                                    •    Spoken language' in England's 2014 National
     the set of talk skills that                                        Curriculum8
     children, that people, should
     develop, in the same way                                      •    'Oral language', in the Expert Panel's report for the
     that we would expect people                                        National Curriculum Review9
     to develop reading and                                        •    'Communication', introduced as a key skill in the 1999
     writing skills […and] sums                                         curriculum reforms10
     up that teachable set of                                      •    'Communication and language', in England's Statutory
     competencies to do with                                            Framework for the Early Years Foundation Stage11
     spoken language"
                                                                   •    'Speaking and listening', in the preceding versions of
                            Professor Neil Mercerii
                                                                        the National Curriculum for English since 1988, and in
                                                                        GCSE English specifications until 201412
                                                                   •    'Talking and listening' in Scottish Nationals13
                                                                   •    'Oracy' in the Curriculum for Wales14 and the National
                                                                        Oracy Project, which ran from 1987 until 1993

10         Professor of Education at the University of Cambridge and Director of Oracy@Cambridge (key informant interview).
      ii
Learning through talk
                                                                                       "Children talk when they are prompted
Oracy should not be seen simply as a set of skills                                     or invited, or enabled and encouraged
pupils develop, or as something only pupils can 'do',                                  to do so, therefore the teacher's role in
Alexander argues. He explains that oracy is also about                                 promoting talk is absolutely critical"
what teachers say, and how they say it.15 This may
include talk that is subject-specific, or more generic.16                                                         Professor Robin Alexander iii

Subject-specific oracy
Some believe that the skills associated with oracy form part of the 'tradition' of
what pupils and teachers say in certain subjects, but not others. . For example,
Wilkinson suggests English teachers have 'special opportunities' to help pupils
practise skills in oracy,17 but goes on to argue that all teachers across different
subjects have responsibilities to develop children's oracy.18

Alexander suggests teachers can use different vocabulary, questions and
reasoning depending on the issue being discussed.19 Michaels et al. go a step
further, suggesting classroom talk in particular subjects should be 'accountable'
to rigorous standards of reasoning and knowledge in those subjects.20

'Generic' oracy
                                                                                         "[Talk is] the most powerful tool of
Alexander also highlights the 'generic content' of talk                                  communication in the classroom and
that can apply across all subjects and in all contexts,                                  it's fundamentally central to the acts
and draws into question the sorts of interactions                                        of teaching and learning"
teachers facilitate in their lessons.21 As Professor
                                                                                                                    Professor Frank Hardmaniv
Hardman argues, oracy can be thought of in a broader
sense as an approach to teaching and learning across
the board:

According to this view, promoting oracy is ultimately about enhancing the quality of the spoken
interactions involved in everyday learning. Oracy can therefore be thought of as a means of
supporting high quality teaching and learning across the curriculum, an idea described in the
literature as 'oracy for learning'22 and 'oral pedagogy'23 or even simply as 'talk'.24,25

Alexander therefore argues that oracy can provide
opportunities across the board for teachers and pupils to:26
            •    Receive, act and build upon answers
            •    Analyse and solve problems
            •    Speculate and imagine
            •    Explore and evaluate ideas

Of course, these views of oracy – learning to talk well, and learning well through talk – need not be
mutually exclusive.28 For example, in practising their presenting or arguing skills, a pupil should also
reflect on their learning and interact with peers, and with their teacher.
iii
   Fellow of Wolfson College at the University of Cambridge, Honorary Professor of Education at the University of York, Professor of Education    11
Emeritus at the University of Warwick and Chair of the Cambridge Primary Review Trust (key informant interview).
iv
   Professor of Education at the University of York (key informant interview).
Teachers and pupils can achieve this through using different types of talk at different points during
the learning process. Alexander proposes a repertoire of five forms of teaching talk, of which the first
three provide "the familiar bedrock of teaching"27:
1.     Rote: drilling of facts and ideas through repetition
2.     Recitation: accumulation of knowledge through questions designed to stimulate recall
3.     Instruction and exposition: telling pupils what to do, or explaining facts and procedures
4.     Discussion: the exchange of ideas with a focus on information sharing and problem-solving
5.     Dialogue: achieving common understanding through structured, cumulative exchanges

Learning to talk well and learning well through talk
Oracy underpins provision at School 21 in Newham. School 21 uses the following diagram to
explain the relationship of these two 'types' of talk. Head Teacher, Peter Hyman, explains staff
often (but not always) aim to simultaneously help pupils in both respects:

      "We explain oracy as the overlap between 'learning to talk and learning through talk',
      and I think that's crucial…. Learning to talk is a skill in itself. How do you learn to be a
      compelling speaker, to hold an audience, to interest people with how you're talking?
      Then learning through talk is how talk gives you better writing, better thinking, better
      understanding of key concepts."
                                                               Peter Hyman, Executive Head Teacher

                     Learning                                        Learning
                      to talk                    Oracy             through talk

12
Oracy: The Four Strands
School 21 uses the following framework to teach and analyse students' communication skills.
The oracy framework isolates the key components of spoken communication, breaking them into
four different areas: linguistic, physical, cognitive and social & emotional.

                   Physical                                         Linguistic

  Voice                                            Vocabulary

  -   Fluency & pace of speech                     -    Appropriate vocabulary choice
  -   Tonal variation
  -   Clarity of pronunciation
  -   Voice projection                             Language

                                                   -    Register
  Body language                                    -    Grammar

  -   Gesture & posture
  -   Facial expression & eye contact              Rhetorical techniques

                                                   -    Rhetorical techniques such as metaphor,
                                                        humour, irony & mimicry
                  Cognitive

                                                              Social & Emotional
  Content

  -   Choice of content to convey meaning &         Working with others
      intention
  -   Building on the views of others               -   Guiding or managing interactions
                                                    -   Turn-taking

  Structure
                                                    Listening & responding
  -   Structure & organisation of talk
                                                    -   Listening actively & responding
                                                        appropriately
  Clarifying & summarising

  -   Seeking information & clarification           Confidence in speaking
      through questions/ing
  -   Summarising                                   -   Self assurance
                                                    -   Liveliness & flair

  Reasoning
                                                    Audience awareness
  -   Giving reasons to support views
  -   Critically examining ideas & views            -   Taking account of level of understanding
      expressed                                         of the audience

                                                                                              13
1980s
                                                          •   English, including 'speaking and
                                                              listening', is positioned as a core
                                                              subject within the new National
                                                              Curriculum

                                                          •   DES launches the National Oracy
                                                              Project (NOP) in 1987 and the
                                                              Language in the National Curriculum
                                                              (LINC) programme in 1989, both
                                                              of which seek to raise the profile
                                                              and support the implementation of
                                                              speaking and listening

          1825                                                                           1990s
                                                                                         •    The government terminates both the
          Sir Edward Curtis stresses the importance
                                                                                              LINC and NOP prematurely, in 1991 and
          of the 3Rs (reading, writing and arithmetic),
                                                                                              1993 respectively
          but did not mention oracy
                                                                                         •    New Labour launches its National
                                                                                              Literacy and Numeracy Strategies (NLS
                                                                                              and NNS), which introduce literacy and
                                                                                              numeracy hours, intended to promote
                                                                                              whole-class dialogue between teacher
                                                                                              and pupils
4th                                                                                      •    Revisions to the National Curriculum in
Century BC                                                                                    1999 see 'communication' become a
                                                                                              key cross-curricular skill
Aristotle sets forth a
system for understanding
and teaching rhetoric
in his treatise, The Art
of Rhetoric
                                     1970s
                                     The 'Bullock' report stresses the need
                                     for spoken language to be taken
                                     seriously across the curriculum

Oracy
Timeline
14
2010s
•   The new National Curriculum in England says pupils should develop their spoken language across all subjects, but
    particularly in English. In Scotland the 'Curriculum for Excellence' is launched in 2010 and emphasises that pupils should
    be given opportunities to 'think and talk together, to discuss ideas, analyse and solve problems'. In 2016, Curriculum for
    Wales says oracy is one of three main routes to literacy

•   In England the Department for Education revises the Teachers' Standards in 2011, and specifies that all teachers should
    promote high standards of 'articulacy'. Ofsted revises its inspection framework, and says inspectors will consider the
    extent to which teaching helps pupils develop skills in communication

•   School 21 opens in Newham in 2012, and begins developing its Oracy Framework with the University of Cambridge

•   A 'Spoken Language' component replaces 'speaking and listening' in the new GCSE in English. Ofqual announces in
    2015 that it must be assessed but will not count towards pupils' final grades. The English Language GCSE in Wales
    contains an 'oracy' component, and English Nationals in Scotland assess pupils' talk

•   The 2014 special educational needs and disability Code of Practice outlines four broad areas of need organisations
    working with young people in England should plan for, including communication and interaction

2000s
•   Communication, language and literacy are positioned at the heart of new curriculum guidance
    for the early years foundation stage in 2000 and the Statutory Framework for The Early Years
    Foundation Stage in 2008

•   In 2001, the Key Stage 3 National Strategy places language at its heart primarily in order to
    support literacy

•   The Qualifications and Curriculum Authority, Ofsted, and independent reviews by Jim Rose
    and the Cambridge Primary Review examine and support the important role speaking and
    listening plays in supporting pupils' literacy and learning more broadly

•   The Communication Trust, a coalition of over 50 organisations, launches in 2007 to help
    support children with speech, language and communication needs (SLCN)

•   LA-led initiatives from 2002, and government-led initiatives such as 'Every Child a Talker' and
    'Talk for Writing', focus on upskilling teachers in using talk effectively in their classrooms

                                                                                                                                 15
What do teachers believe oracy is?
There is some divergence in the type of talk teachers emphasise when defining oracy. Whereas some
particularly highlight discussion and dialogue, others focus more on 'formal' presentational activities.v
A significantly higher proportion of primary teachers feel discussing and building upon ideas in pairs
or groups (61%) and sharing ideas verbally during class discussions (63%) are 'very important' in
developing oracy, in comparison with secondary teachers (50% and 55% respectively).

                                                   Proportion of sample who
                                                   believe these activities are
 Teaching activity                                 'very important' in helping
                                                   pupils develop good oracy
                                                   skills   906
 Sharing ideas verbally during class
 discussions, with a teacher and/or                                   60%
 fellow pupils related to learning                                                                                Exploratory
 Sharing ideas verbally with a                                                                                     Language
 teacher related to learning                                          54%
 Discussing and building upon
 ideas in pairs or groups related                                     52%
 to learning
 Delivering presentations                                             32%
                                                                                                                  'Final Draft'
 Participating in debating                                            29%                                          Language
 Participating in drama and
 performance-based activities                                         24%

This divergence underlines the importance of                             •    Exploratory talk, 'marked by frequent
what Maxwell et al. (drawing on Barnes and Todd)                              hesitations, rephrasings, false starts and
describe as 'exploratory talk' as opposed to 'final                           changes of direction'29
draft language'. For Maxwell et al., the two are
                                                                         •    Final draft language, which in both speech
best understood as:
                                                                              and writing presents 'a finished article'30

Exploring this distinction during interviews, both primary and secondary
school teachers emphasise the importance of the former:

     "It's not the product it's the process,                             "You can make more mistakes in your
     [and] if you get the process right, the                             discussion of an idea than you'd be
     product will be right"                                              prepared to make on a piece of paper"
                    Jan Carrier, Eastwood Primary School                                Rachel Forward, King Edward VI School

16          Professor of Education at the University of Cambridge and Director of Oracy@Cambridge (key informant interview).
        v
Several secondary practitioners say
that, for them, oracy is more about the      "Oracy is, for me, about effective communication at
presentation of ideas and use of             its base.... Whether it be speaking to instruct, or to be
rhetorical techniques:                       speaking to persuade, [oracy] should be an awareness
                                             that there is a difference between those different things,
                                             an awareness of different audiences, and the capacity to
                                             speak in different ways for those different audiences"
                                                                             Andrew Fitch, Highbury Grove School

Other interviewees argue that a              "If you're doing some sort of talk for ideas, exploratory
mixture of exploratory and more              talk, you're not going to be expecting pupils to be using
formal, presentational activities is         fully formed sentences necessarily, you might expect
important depending on what it is the        hesitations and people changing their mind and going
teacher wants the pupils to achieve:         back and thinking about different things. Whereas if
                                             they're giving a presentation on something then you're
                                             going to be expecting different things out of it"
                                                                                           Amy Gaunt, School 21

How should oracy be taught?
Whether embedded across the curriculum or
taught discretely, teachers tend to feel 'day-to-day'
strategies rather than more 'one-off' activities are
important for teaching oracy. Classroom teachers
consistently emphasise the importance of strategies
such as modelling, setting clear expectations,
encouraging pupils to interact with one another,
and providing regular feedback on what pupils say
and how they say it for teaching oracy.vi,vii Of course,
such views do not necessarily translate into actual
classroom practice and, as Sections 4 and 5 show,
although teachers believe oracy is important there
are many factors that hinder its uptake in schools.

                                                                                                               17
Activities' importance in teaching oracy                                      562

               Modelling good oracy                                               44%           19%

      Setting expectations for oracy                                         40%                24%

       Initiating pair/group activities                                     38%                  28%

 Feeding back on what pupils say                                      35%                           34%

  Feeding back on how pupils talk                                  32%                        30%

            Scaffolding pupils' oracy                          29%                        28%

       Initiating pupils presentations                       26%                        26%

         Initiating debating activities                  22%                        27%

Assessing oracy as a discrete skill                     21%                       25%

     Initiating drama-based activities                 20%                  20%

                                           0%                 20%                   40%               60%            80%             100%

                                                     'Very important' for teaching oracy                    'Important' for teaching oracy

Pupils' needs vary between phases and sectors and teachers tend to prioritise different strategies
depending on their setting. Early Years and primary practitioners, as well as practitioners working in
special or alternative provision (AP), or in pupil referral units (PRUs), tend to place greater emphasis
on scaffolding and modelling oracy, compared to their counterparts in secondary schools and Further
Education (FE) colleges.viii Interviewees suggest that this is driven by a belief that such approaches
are the best means of equipping younger pupils and learners with special educational needs with
skills for day-to-day interactions with families, teachers and friends.

 "I think it's not just the spoken                                          "In nursery, it's so that they can access the rest
 language. Oracy is classically seen                                        of the nursery, because if they come in with
 as just spoken language but …                                              [limited] understanding, they have a bit
 it's about being a communicator.                                           of a whirlwind and they can't access any of
 Some of the children here have                                             the provision, they can't take it all in"
 certain conditions where they                                                     Natalie Rhodes, Nursery Teacher, Green Lane Primary School

 never actually speak in terms of
 spoken language, so it's about
 becoming a communicator, and                                        vi
                                                                       Survey responses are based on teachers' own understanding of the term
                                                                     'oracy'.
 that's including signing, symbols"
                                                                       Teachers were asked to rate how important they feel each strategy in the
                                                                     vii
            Alison Whitnall, Deputy Head Teacher,
                                                                     table is for teaching oracy on a scale from 7 ('very important') to 1 ('not at
                                  The Brier School
                                                                     all important'). The table presents the proportion that rated each strategy
                                                                     as 'very important' (7) and 'important' (6).

                                                                       The base sizes are below 50 for Early Years teachers (n=29) and teachers
                                                                     viii

                                                                     working in special schools, PRUs or AP (n=33). Reference to results in
                                                                     relation to these groups should therefore be regarded as illustrative rather
18                                                                   than representative. This is reiterated in the methodology, where a full
                                                                     overview and breakdown of survey respondents by sub-groups is provided.
Secondary school and FE teachers also
recognise the importance of interactional                               "I see a continuum of informal, colloquial stuff
skills, but place slightly greater emphasis on                          through to formal stuff, and I want children to
the role of developing pupils' presentational                           have experience of all of those but particularly
and debating skills.                                                    of the formal stuff because it's going to
                                                                        prepare them for outside"
                                                                                     Geoff Barton, Head Teacher, King Edward VI School

Attitudes to and beliefs around oracy also vary between subjects, with English teachers placing more
weight than science and maths teachers on almost all of the teaching activities included, above.
This suggests teachers see oracy as more the responsibility of some practitioners' than others.

The term 'oracy' is still not common currency, with interviewees explaining that they do not regularly
use it. Some even feel the term is off-putting and instead use terms such as:

•            Classroom talk                                            "I think it's an off-putting word that is a barrier in
•            Rhetoric                                                  itself to what we're really talking about, which is
•            Speaking and listening                                    how well students can articulate their own ideas,
                                                                       …and how they can use that to develop their
•            Spoken language
                                                                       learning"              Rachel Forward, Assistant Head Teacher,
•            Communication                                                                                         King Henry VI School
•            Oral language

Teacher and author Martin Robinson says the term is too broad to be useful, and prefers the term
'rhetoric', which he feels links skills common to both speaking and writing.ix

In contrast, other schools feel that the term
'oracy' pins down an otherwise abstract set
                                                                       "It becomes a real thing if you give it a name,
of ideas. Susannah Haygarth, a teacher from
                                                                       and if we're talking about changing a culture,
Chorlton High School explains that until her
                                                                       which we are, and changing mindsets, then
school adopted the term it was hard to discuss
                                                                       it needs to be a real thing…. I would say with
teachers' and pupils' talk:                                            'oracy', because it didn't [previously] have a
                                                                       name [here], I think you simply wouldn't know
                                                                       [what] teachers were doing…. Unless it's got a
                                                                       name it's nebulous [and] intangible"
                                                                                   Susannah Haygarth, Literacy and Language Coordinator
                                                                                                                    and English Teacher,
                                                                                                                    Chorlton High School

       "What's missing is the
       coherence … across the
       school, that vision, that shared                              The term can also lend status to the practice:
       language that's being used in
       every single classroom, pulling                                 "'Oracy' has the virtue … of feeling like it's
       all those threads together"                                     [equivalent to] literacy and numeracy, so feeling
               Amy Gaunt, Head of Oracy Primary,
                                                                       it's about the craft of speech, which is what
                                      School 21
                                                                       we're trying to get at"
                                                                                                  Peter Hyman, Executive Head Teacher,
                                                                                                                             School 21

ix
     Teacher, and author of Trivium 21c (key informant interview).                                                                    19
3.
Why does oracy
matter?
             21
3. Why does oracy matter?
Do teachers value oracy?
Teachers value oracy highly and consider its
                                                                               "It's at the heart of it all really, because if you
importance comparable to that of reading,
                                                                               can't communicate verbally and non-verbally,
writing and numeracy with over two-thirds of
                                                                               or have the vocabulary to do that, then you
survey respondents saying it is 'very important'
                                                                               can't particularly access reading, writing or
their school helps pupils develop their skills in
                                                                               any other area"
oracy.x Oracy is particularly highly valued among
                                                                                                       Jo Marwood, Pupil Progress Leader for year 4,
teachers in independent and special schools,                                                                            Green Lane Primary School
PRUs and AP, with over three quarters of these
teachers saying it is 'very important' their
schools help pupils develop skills in oracy.
                                                                              "It does underpin absolutely everything we do.
Yet, as Sections 4 and 5 of this report highlight,                            You can't access anything else, including things
despite a widespread belief in the importance of                              like self-esteem and confidence [otherwise],
oracy, a number of factors mean that it does not                              and that's absolutely crucial, isn't it"
have the same status as literacy and numeracy.
                                                                                                              Jane Townend, Deputy Head Teacher,
                                                                                                                       Green Lane Primary School
Teachers across different phases and school
types stress oracy's critical role in underpinning
pupils' development in literacy, numeracy and
more broadly across the curriculum as well as
personally.                             100%

                                                   80%                                                             83%
                                                                                                                               79%                     81%
                                                                75%
                                                                                                     73%
                                                                                         68%                                               70%
                                                   60%                       63%

     906                                           40%
      de elop the follo ing s ills

      eading                    umeracy
                                                   20%
           follo ing s ills among its pupils

      racy                       riting
                                                   0%

                                                                 It is ' ery important' I help my students       It is ' ery important' my school de elops the
                                                                         de elop the follo ing s ills                    follo ing s ills among its pupils

These beliefs are supported by a number of randomised control trials ('RCTs') and quasi-
experimental studies that suggest oracy-based activities that encourage active participation in
lessons, and which push learners to reflect upon and extend their understanding of particular
ideas or concepts, improve pupils':

                       •     Attainment scores in English, mathematics and science 31,32,33,34,35,36
                       •     Retention of subject-specific knowledge 37,38
                       •     'Transferring' comprehension or reasoning skills into other subject areas 39,40
                       •     Cognitive Ability Test (CAT) scores 41,42
                       •     Reasoning 43

Oracy is most highly valued lower down the age range, with Early Years and primary teachers
most likely to consider developing oracy in their lessons 'very important'. Primary teachers are
significantly more likely to consider it 'very important' compared to secondary or FE teachers.
22        This is according to survey respondents' own definitions of 'oracy'.
      x
Belief in the centrality of talk to learning at Eastwood Primary
      School in Keighley
                                                                        "Without oracy you would not be able to ask the
                                                                        children to read, write or [access] the other areas of
     Oracy is seen as a pre-requisite to
                                                                        the curriculum. … We always ask the children to be
     accessing learning across the curriculum.
                                                                        able to speak their sentences and say them clearly
     Deputy Head Teacher Jan Carrier believes
                                                                        before they can write them. We feel that's beneficial
     it underpins all learning, and gives pupils
                                                                        to all our children. Talk is the centre of learning. …
     the means both to communicate and
                                                                        Talk should be the middle focus and then all your
     interact in day-to-day life and to use
                                                                        activities should be based around that"
     subject-specific language. Her colleague,
                                                                                                                        Riz Saleem, year 6 class teacher
     Riz, says:

Proportion of teachers in different phases who feel it is 'very important' they
develop pupils' skills in each area during their own lessons
                                                                  55%
                                                                                                  79%
     Writing
                                                                                     71%                                               Early years
                                                                                                 78%                                     29

                                                                                            76%                                        Primary
                                                                                            76%                                          251
      Oracy
                                                                            65%
                                                                           64%                                                         Secondary
                                                                                                                                         409
                                                                                 69%
                                                                                                   81%
Numeracy
                                                                  55%
                                                                                                                                       Further Education
                                                                         62%                                                             89

                                                                               66%
                                                                                                          86%
 Reading
                                                                                  69%
                                                                                           75%

                0%                 20%                 40%                60%                           80%              100%

Part of the reason Early Years practitioners may see oracy as especially important is that it features
as a 'prime area' of learning in the statutory framework in England, where the majority of our
sample works. Yet one nursery teacher explains that her school would emphasise spoken language
"regardless", as not being able to verbally communicate prevents young children from accessing any
of the other provision or making progress in their learning more broadly.

A reason for the comparatively low priority                                     "If we sit with them in an area, say the sand
given to oracy by teachers of secondary and                                     area, and give them the language they
FE students may be that these teachers will                                     need for that area, it makes them a lot more
often specialise in a particular subject. For                                   efficient in their play and how they discover
example, teachers of English and languages                                      what's going on around them"
                                                                                                                     Natalie Rhodes, Nursery Teacher,
are significantly more likely to feel it is                                                                                Green Lane Primary School
'very important' they develop oracy in their
classrooms than mathematics and science
teachers. Secondary and FE teachers may
also believe that, by the time they reach them,                                 "To do maths and English you need to know
pupils already possess adequate skills in                                       how to talk"
oracy and that it is therefore not a priority.                                                            Zaraxi, year 6 pupil, Eastwood Primary School

xi
     Pseudonym. All pupils referred to within this report have been given pseudonyms.                                                                     23
Proportion of different subject teachers who believe it is 'very important'
to develop particular skills among their pupils
                                                                       55%
                                                                       57%
      Science
           69                                                                          74%
                                                                       57%

                                                                      54%
                                                                      55%
        Maths
           84                                                                                              89%
                                                                       56%

                                                                                                81%
                                                                                             78%
    Languages
                                                   38%
           58
                                                                                              79%

                                                                                                              92%
                                                                                              80%
       English
                                                               47%
          102
                                                                                                               94%

                 0%                20%                   40%                   60%                  80%                 100%

                       Writing             Oracy                    Numeracy          Reading

Strikingly, Head Teachers (84%) are more likely than class teachers (68%) to say they feel it is
'very important' their school develops pupils' skills in oracy. One secondary Head Teacher says he
feels, irrespective of the subject taught, "one of the undervalued aspects of being a teacher is the
ability to use language effectively".

Importantly though, teachers also highlight a range of reasons why oracy fails to be given the
same status or priority as literacy and numeracy. We explore these factors in greater depth in
Sections 4 and 5, but key reasons why oracy is pushed down the agenda include:

•    A lack of time                                             •     Competing priorities
•    Perceived negative effects of oracy, such as               •     Teachers' lack of inclination, confidence or
     deteriorating pupil behaviour or putting shy                     expertise to use oracy effectively
     or under confident pupils on the spot
                                                                •     A belief that it is not relevant to their subject

Talk as a foundation for all learning at Limpsfield Grange School
Spoken language is seen as a fundamental
part of pupils' learning at Limpsfield Grange              "Quite often the girls are really good at decoding
School, a boarding special school for girls                language, so their reading ages can be amazing…
aged between 11 and 16 with autism.                        but it's not about that, it's about the understanding,
                                                           so it's the layer underneath that that they can't do.
Head Teacher Sarah Wild explains that                      You get [pupils] with really amazingly high reading
spoken language is a "first and continual                  ages that can't solve a maths worded problem,
step" in the girls' learning. It is critical for           because they don't really understand… the
their educational outcomes because:                        meaning of the worded problem"
                                                                                                          Sarah Wild, Head Teacher

24
Why does oracy matter?
Both the literature and teachers' views highlight a range of reasons why oracy matters.xii While this
section explores the areas in which teachers feel oracy contributes to pupils' development, we look in
Sections 4 and 5 at reasons why some teachers do not engage with oracy as systematically as they
do with reading, writing and numeracy.

Oracy helps pupils...                           906
                                     Understand and use language                                              64%                  29%

                       Increase their confidence and independence                                             64%                  30%

                 Develop their understanding of particular subjects                                     52%                      39%

              Explore and understand their feelings and empathise
                                                                                                  48%                        39%
                                                       with others

       Voice opinions, and participate in activities in school and the
                                                                                           33%                            48%
                                                     wider community

        tend their career prospects and meeting employers' needs                     27%                       41%

                                                                         0%          20%           40%           60%            80%           100%

                                                                                roportion ho elie e oracy supports pupils' de elopment in
                                                                              this area 'a great deal'

                                                                                roportion ho elie e oracy supports pupils' de elopment in
                                                                              this area 'a fair amount'

Language and communication
A number of studies suggest that focusing on                                                     "Oral language, 'oracy', is the most
oracy can enhance pupils' ability to develop                                                     fundamental communication tool"
spoken language and communicate effectively and                                                                        Professor Frank Hardman xiii
appropriately. One experimental study shows that
activities involving 'argumentation', learning to
reason and build arguments, can improve pupils'                                 Links between oral language skills and literacy,
ability to build and use arguments in lessons and                               as well as broader educational outcomes,
transfer these skills to other subjects.44 Qualitative                          have frequently been highlighted in academic
research and literature reviews also point to                                   literature, 51,52,53,54,55 and in particular for younger
benefits associated with oracy in this respect,                                 children and those who struggle to learn to
suggesting it may:                                                              write (including those with a related form of
                                                                                special educational need).56 Teachers play an
•         Enhance pupils' ability to communicate with                           important role in developing their pupils' spoken
          greater clarity and effectiveness,45,46 particularly                  vocabulary, which in turn can boost the pupils'
          those who find self-expression through writing                        decoding skills 57 and reading comprehension58,59
          difficult,47 for whom English is not a first                          again particularly among younger children60,61
          language,48 or who have forms of Speech,                              and learners with additional educational needs.62
          Language and Communication Needs (SLCN)49                             Furthermore, a young child's ability to say words
                                                                                confidently can have a direct impact on their
•         Help build vocabulary50
                                                                                spelling which, in turn, can support their writing.63

  Practitioners were asked how they thought oracy contributes to pupils' development in different ways, with oracy
xii

defined as 'the development of children's capacity to use speech to express their thoughts and communicate with others
in education and in life, and talk through which teaching and learning is mediated' (based on Alexander, 2012: 10).

xiii
       Key informant interview.

                                                                                                                                                 25
"We spend lots of time in schools developing
 a young person's ability to be able to
 communicate effectively in writing, and not
 so in spoken terms. Yet [this] is the way that
 we'll spend most of our time interacting and
 communicating with other human beings"
                                                Duncan Partridgexiv

                                                                                64%
                                                                                Most survey respondents (64%) believe that
 "Technically your understanding of English
                                                                                oracy is very important in helping pupils
 and the spoken word [is] critical to be able
                                                                                understand and use language. English and
 to interact with the curriculum at that level"
                                                                                languages teachers are particularly aware of
                               Tricia Kelleher, Executive Principal,
                                        Stephen Perse Foundation                such benefits and are significantly more likely
                                                                                to believe oracy contributes 'a great deal' to
                                                                                pupils' linguistic development compared to
                                                                                maths teachers.
 "The expectation from parents for their
                                                                                Teachers in independent schools are also
 children is very high. I'm sure it is in any
                                                                                significantly more likely than their colleagues
 school, but particularly here … they want
                                                                                in local authority and community schools to
 them to be able to articulate themselves,
 and to articulate themselves well and come                                     feel oracy contributes 'a great deal' to pupils'
 across well"                                                                   linguistic development. Interviewees in an
                                 Marcelle Dobson, year 3 Teacher,               independent school explain that there might be
                                        Stephen Perse Foundation
                                                                                two reasons for this. The first is that a standard
                                                                                of technical verbal language is needed – and
                                                                                therefore actively endorsed by teachers – to
                                                                                access what is seen by some practitioners as
                                                                                a more 'traditional' curriculum in independent
                                                                                schools. The second is that parents expect
                                                                                their children to leave school with a high
                                                                                degree of verbal fluency and confidence.

                                                                                Differences between primary and secondary
                                                                                schools also emerged in interviews. Primary
                                                                                school practitioners particularly highlight
                                                                                oracy's role in helping pupils to engage in
                                                                                learning and function as communicators
                                                                                whereas at secondary level, practitioners tend
                                                                                to emphasise oracy's importance in mastering
                                                                                formal communication.

                                                                                Meanwhile practitioners in primary and
                                                                                secondary schools are significantly more
                                                                                likely than their FE colleagues to feel oracy
                                                                                supports pupils' linguistic development 'a
                                                                                great deal', perhaps because they feel they
                                                                                can have more of an impact in this area.

26          Director of Education at the English Speaking Union (ESU) (key informant interview).
      xiv
Using Makaton sign language to develop spoken language skills

Staff at Green Lane Primary School believe oracy plays a
critical role in their pupils' language development, and that a
large part of their role is to help pupils improve their spoken
communication. The school works with a high proportion of
pupils for whom English is an additional language, and these
pupils often have limited development in their first language
when they arrive in nursery.

  "When they come to school, we're throwing them into a language that
  is new to them really, so for those children we feel it's really important
  we help them catch up as quickly as possible, and immerse them in
  the language. …But that is the majority of our children"
                                             Lorraine Lee, Pupil Progress Leader year 6

All the teaching staff at the school use Makaton sign language with their classes alongside spoken
English. Teachers say this gives pupils confidence as verbal communicators because it helps
them think through and formulate their speech. Staff attend weekly training sessions in Makaton
signing with the manager of the school's Designated Special Provision, Angela Catterick. Senior
leaders and class teachers believe Makaton is used consistently throughout the school and that it
underpins pupils' academic progress. One of the school's nursery teachers explains it can initially be
intimidating to learn, but "seeing it in practice and seeing it work" in her colleagues' lessons has
given her greater incentive to embed it in her own.

                                            "It starts with having your basic needs met. Particularly
                                            for our nursery children, we've found that since we've
                                            started using Makaton a lot more that the communication
                                            comes along a lot faster. That then builds to being able to
                                            argue, being able to make your opinion known, being able
                                            to access information"
                                                                                          Jane Townend, Deputy Head Teacher

Other classroom strategies used across the school include:

  •   'Target' vocabulary in each class, each week, which class teachers then return to and embed
      throughout the year
  •   Modelling of both spoken English for the purposes of general communication, and also subject-
      specific language. Teachers speak in full sentences, and encourage pupils to do the same
  •   Scaffolding communication through, for example, Makaton, sentence starters, setting 'rules'
      for talk, and practising active listening in lessons

Angela says pupils' development in spoken language is frontloaded, with pupils making most
progress between the nursery and year 3. After that "we're looking at much finer tuning, and
developing at a more advanced level."

                                                                                                                         27
The 'Rhetoric Roadmap'

Staff at Highbury Grove School highlight oracy's role
supporting pupils' development as communicators.              "The way that [the pupils] say things, they
This is important, because it helps pupils shape the          don't mean to be rude, they don't mean to
way they come across and are perceived.                       be offensive or however they come across.
                                                              They genuinely don't understand their own
The school has developed a 'rhetoric roadmap',                tone of voice…Whether it's right or wrong,
which forms part of the school's curriculum. The              you do hugely get judged on what you
roadmap sets out every department's commitment                sound like"
to specific oracy-based activities. It was written                                                  Vicki Barsby, English teacher

because of perceived inconsistency of provision
in oracy across the school.
The school's Director of Spoken Literacy explains:

                     "I worked with heads of department to identify where across the year and in
                     each year group there would be dedicated curriculum time to a rhetoric-based
                     activity that every teacher of that year group in that unit would do. … Reading
                     out your answers is not the same as actively engaging with oracy activities.
                     So that was what the roadmap was to do, to formalise that, and remove that
                     randomness of experience"
                                                              Andrew Fitch, Head of English and Director of Spoken Literacy

Activities include presentations and debates but Andrew and Vicki also stress the role of questioning,
discussion, scaffolding and modelling. However they acknowledge that it is not always easy to ensure
all staff value and implement these approaches.

The Colourful Semantics approach

The Brier School is an all-through special school for pupils aged between 4 and 16 with moderate and
complex learning difficulties. It uses an approach called 'Colourful Semantics', a speech and language
intervention that breaks down language into separate parts, and colour codes these parts depending
on their grammatical function.

There are four 'levels' of language,
each colour coded accordingly:

                                       Level 1 – Who? Level 2 – Doing what? Level 3 – What?       Level 4 – Where?
                                        (dog / subject) (playing with / verb) (ball / object) (in the garden / location)
                                                               *taken from the Colour Semantics website, at integratedtreatmentservices.co.uk

The Deputy Head Teacher
                               "When they come into the school very few children have
explains
                               communication skills… some don't speak at all, some find it very hard
                               to initiate anything even with symbols, so in a way it's very easy for
                               them not to be active participants in the process of making choices"
                                                                                         Alison Whitnall, Deputy Head Teacher

Alongside a range of other interventions including
Makaton sign language, Colourful Semantics is used                "The whole environment is geared for
throughout the school to scaffold speaking, listening             children to learn, to develop, spoken
and communication. For example, classroom and                     language and understanding of language"
                                                                                         Alison Whitnall, Deputy Head Teacher
corridor wall displays are colour coded so that the
pupils can identify words more easily. Pupils progress
through the levels as they move through the school.
28