Undergraduate guide* 2019
If your browser does not support JavaScript, please read the page content below:
Undergraduate guide* 2019
This clever isa Disclaimer: Every effort has been made to ensure the information contained in this publication is accurate and current at the date of printing. For the most up-to-date information, please refer to the La Trobe University website (latrobe.edu.au) before lodging your application. Published by La Trobe University, February 2018. La Trobe University is a registered provider under the Commonwealth Register of Institutions and Courses for Overseas Students (CRICOS).
CRICOS Provider 00115M. Contents 6 Ten reasons why choosing La Trobe is a clever move 16 Arts, social sciences and communications 50 How to apply 8 Get Career Ready while you study 20 Business and commerce 52 Alternative ways into university 10 Our campuses 26 Education and teaching 54 Managing the costs of study 12 Life at La Trobe 30 Health 55 Scholarship opportunities 13 Aspire Early Admissions Program 36 Information technology and engineering 56 Your home on campus 14 Preparing you for the digital workplace 40 Law and criminology 58 Glossary 44 Science
In the right hands, it can inspire an exciting new journey. It can offer you clever ways to feed your curiosity and challenge your thinking. It can even map out a personalised experience that develops every part of you. At LaTrobe University, we teach you the technical skills to land your dream job, in courses designed withindustry.WeofferWorkIntegratedLearning tobuildyourprofessionalexperience.Andwehelp youdevelopthesoftskillsemployersvaluemost: passion,resilience,empathyandcuriosity. Thatmeansawinningedgeintoday'scompetitive jobmarket.Alldeliveredinadiverse,supportive environmentatoneoftheworld'sbestuniversities.
Ready to find your clever? Just turn the page… courseguide
Don'tjusttake ourwordforit… WE'RE HOME TO SOME OF AUSTRALIA'S MOST DISTINGUISHED SCIENTISTS... 'My career in genetics kicked off at La Trobe. I want to help the University strengthen its commitment to attracting and retaining talent so that other young scientists have the same opportunity.' Professor Jenny Graves La Trobe University geneticist, Distinguished Professor and VC's Fellow. Awarded the Prime Minister's Prize for Science 2017. ...PLUS THE NEXT GENERATION OF COMMUNITY LEADERS... 'La Trobe helped me build my soft skills and prepared me for employment. I developed time-management skills and learnt how to balance social commitments, study and work.' Stephen Leitch Part of the first Aspire cohort to graduate in 2017.
...AND HIGHLY EMPLOYABLE STUDENTS. 'I'm really lucky. There aren't many placements where you get to work with elite athletes pushing their bodies in extreme ways. I've loved the experience.' Madeleine Hook LaTrobe physiotherapy student. Madeleine went on a placement with The Australian Ballet to discover how medical expertise can enhance ballet technique.
OF 20,000 UNIVERSITIES WORLDWIDE* WE'RE IN THE WE'RE TOP1.4% TOP RATED NATIONALLY AND WELL ABOVE WORLD STANDARD IN 19 FIELDS OF RESEARCH*** PLACING LA TROBE SECOND AMONG VICTORIAN UNIVERSITIES** OUR GRADUATES HAVE AN EMPLOYER SATISFACTION RATING OF86.6% THAT DEVELOPS PROFESSIONAL, TECHNICAL AND SOFT SKILLS WE OFFER A LEADING CAREER READY PROGRAM LA TROBE IS THE TO RECEIVE A SIX-STAR RATING FOR SUSTAINABLE LARGE-SCALE DEVELOPMENTS**** FIRSTUNIVERSITY INAUSTRALIA *QS World University Rankings 2018 **2017 Employer Satisfaction Survey (ESS) ***2015 Excellence in Research for Australia Report ****Green Star – Communities accreditation, measured against five impact categories: governance, liveability, economic prosperity, environment and innovation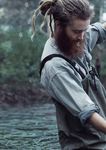 LaTrobe choosing clevermove isa reasonswhy There are many fantastic reasons to pursue study: broadening your mind, advancing your skills, specialising in your area of interest and increasing your earning and career potential. But that doesn't mean it's easy to decide when and how to study – or which university is the best fit for you. Here are ten clever reasons why it makes sense to choose La Trobe. Ten 6 | High employability Our graduates are highly sought after. Our strong relationships with industry leaders, such as Optus, The Australian Ballet and the Carlton Football Club, deliver exceptional results and open doors for our students.
Many of our courses are accredited by industry peak bodies and designed in close consultation with industry leaders.
Our Work Integrated Learning program Entering the workforce can be nerve-wracking. You need to learn not only practical skills and knowledge, but also how to conduct yourself professionally. Our Work Integrated Learning (WIL) program gives you hands-on industry experience while you're studying, bolstering your chances of success in the job market. Our Career Ready program, developed with industry leaders What you do at university is important to us. However, it's what you do after university that interests us the most. Studying is a significant investment, so we're committed to making sure you graduate job ready.
Our Career Ready program helps you actively prepare for life beyond La Trobe. We work closely with industry to find out what they want in graduates – now and in the years to come. For more on Career Ready, see page 8.
La Trobe University Ten reasons why choosing La Trobe is a clever move | 7 Our Accelerator Program for budding entrepreneurs Almost half of Australia's jobs are at high risk of being affected by automation. How can you prepare? One way is to take advantage of the La Trobe Accelerator Program. Successful applicants receive up to $20,000 funding (equity-free) to fast-track business ideas and pursue a lean start-up business model. Create a market strategy, connect with business leaders and community decision-makers, and be mentored by accomplished professionals. Our 23 double degrees Choosing a degree can sometimes be a battle between your inner idealist and your inner pragmatist.
Your dream job might call for a nuanced skillset that one degree alone can't deliver, or you might want to explore your passion while also making practical decisions. Never fear: our double degrees boost your employment potential, diversify your skillset and allow you to combine your passion with your chosen profession. Our strong global reputation We're internationally renowned for academic excellence and innovation. We're one of Australia's research leaders, with our highly respected teaching and research staff celebrated for addressing some of the most significant issues of our time. This has been recognised in the 2018 QS World University Rankings, placing La Trobe in the top 1.4 per cent of universities globally.
Our student-run clubs and societies Our clubs and societies (over 90 at last count) are terrific for connecting with like-minded people.
Sign up to as many as you like.Meet incredible people with diverse interests. Form lifelong friendships. And don't forget: joining a society related to your course could boost yourcareer, as they often host careers nights and professional networking events. Learn more on page 12. Flexible study Our lifestyles are all different, and that's why we tailor study to suit you. We offer a range of flexible study options including online study, blended learning, distance learning and flexible timetables including evening and weekend classes. Our friendly, supportive environment We take pride in providing a diverse, friendly, supportive and safe learning environment for all our students.
We offer a range of on-campus services, such as chaplaincy, LGBTQI support and counselling, Muslim prayer rooms, gender-neutral bathrooms and access and support for people with disabilities. There's also the Ngarn-gi Bagora Indigenous Cen- tre, a dedicated, culturally safe learning space for Indigenous students at the Bundoora campus.
Formal recognition for leadership and community skills Whether you're helping your local club or campaigning for asylum seekers, altruism is good for your community, your wellbeing and your career. Aspire, La Trobe's Early Admissions Program, rewards your volunteer and community work with an early conditional offer into La Trobe. For more on Aspire, see page 13.
'Career Ready hones in on your existing work experience, connecting the dots from what you've done to what employers are looking for. I really love the program because it's genuine. The Career Ready team definitely care about whether we get jobs, and because of that I really felt that LaTrobe was invested in me.
I highly recommend Career Ready. It does make a difference and it will set you apart. If you're feeling unprepared, or you don't know what to do to land a job, it's such a great program to tap into.' Sarah Gonzalez Bachelor of Arts graduate, now working as a marketing support officer.
8 | Get Career Ready while you study Undergraduate Guide 2019 La Trobe's Career Ready Advantage partners include: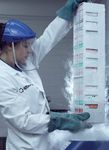 At La Trobe, our Career Ready Advantage program prepares you for the future of work well before you graduate. From day one of your university experience, you'll develop the skills and attributes employers have told us they're looking for in graduates. Designed in consultation with a wide range of employers, Career Ready Advantage helps you become highly employable. Our focused program of activities allows you to: y y manage your career y y gain valuable work experience y y develop essential skills y y build your professional network y y connect with employers, mentors and recruiters y y create a personalised portfolio to showcase your success.
How we support you to be career ready As a La Trobe student, you'll have exclusive access to our full range of Career Ready activities, including: Career Ready mentoring You'll be matched with industry professionals who will provide you with valuable insights into your future field of employment – all while you grow your professional network.
Career Ready advisers Our team gives you advice on finding a job, choosing a career path and developing your skills. They also help you access online resources to find part-time and casual roles, work placements and volunteering opportunities, and link you to networking events for meeting employers. Tutorials by Lynda.com You'll have access to Lynda.com, LinkedIn's online library of high- quality video tutorials that help develop your skillset in a wide range of areas. Get Career Ready while you study My purp ose Understanding business and how it operates including the impact of new media and technology Working effectively with others in any cultural or organisational context to take advantage of diverse knowledge and skills Using personal presence, listening and questioning to engage others effectively in conversation, presentation and written communication Proactively taking ownership and accountability for individual and shared outcomes Personal judgement Communicating & influencing Results orientation Big picture awareness Business & digital acumen Cultural intelligence Innovative thinking My Purpose Collaboration Get Career Ready while you study | 9 On-campus recruitment with Unitemps Earn money while you study through Unitemps, our on- campus recruitment agency.
Our expert recruitment consultants help you find flexible work that suits your skills, availability and career goals.
Industry-aligned work placements Our Work Integrated Learning (WIL) program places you with organisations where you can apply your knowledge in the workplace. Gain work experience with accomplished industry partners including The Australian Ballet, National Gallery of Victoria and Melbourne Rebels. Career Ready Advantage Award This Award recognises your participation in online courses, work placements, volunteering and workshops, and is a fantastic way to showcase your skillset to future employers. Along the way, you'll gain a competitive edge by unlocking rewards such as priority access to internships, LinkedIn workshops and networking opportunities.
/ Learn more: latrobe.edu.au/career-ready Career Ready Advantage and MyLaTrobe Download the MyLaTrobe app (via Apple and Google Play) to track and assess your progress through a personalised Career Ready Advantage dashboard. The dashboard allows you to take control of your growth and development by building a portable skills portfolio that you can show employers when you graduate.
Watch our Career Ready Advantage video to learn more: latrobe.edu.au/advantage La Trobe University

Our campuses Our seven campuses across Victoria and New South Wales offer a diverse mix of settings and experiences, from the bustling cafe culture and nightlife of the capital cities to the beautiful landscapes and welcoming communities of our regional centres. No matter which campus you choose, we're committed to helping you achieve your academic and career goals in a supportive environment with world-class facilities. Melbourne Campus Nestled among beautiful parkland and waterways, La Trobe's Melbourne Campus is one of Australia's largest.
Students from across the world take advantage of state-of-the-art facilities, including our new Donald Whitehead Building, the LaTrobe Institute for Molecular Science and our very own Wildlife Sanctuary. Within the campus is a vibrant community, bustling with cafes, restaurants, a cinema and a multi-level library. Bendigo Campus Bendigo is La Trobe's second-largest campus and, with more than 5,000 students, the region's largest provider of higher education. Located close to the Bendigo CBD and with a choice of more than 50 degrees, the campus provides you with the perfect place to live and learn.
The campus is currently undergoing a $50 million upgrade, so you'll benefit from world-class learning facilities as you prepare for your future career. STUDENTS 27,000+ STUDENTS 5,000+ Albury-Wodonga Campus Located on the banks of the Murray River, Albury-Wodonga is Australia's largest inland regional centre. This thriving region provides a range of employment, cultural and sporting opportunities, making it a great place to live and study. With easy access to university-wide resources and personalised support from staff, you'll have everything you need to succeed.
STUDENTS 800+ 10 | Our campuses Undergraduate Guide 2019
La Trobe and Chisholm bring degrees to Melbourne's southeast In a new and exciting partnership, La Trobe University and Chisholm Institute have joined forces to unlock the potential within Melbourne's southeast. Chisholm offers a range of La Trobe degrees and pathways including accounting, information technology, healthcare (nursing foundation), community services and early learning – with more to be announced this year. / Learn more: latrobe.edu.au/at-chisholm Our education partners La Trobe University has teamed up with VET and TAFE providers around Australia to give you more opportunities to advance your learning and strengthen your career options – all with the flexibility of studying in your region.
/ Learn more: latrobe.edu.au/edu-partners La Trobe Online: study that fits your lifestyle At La Trobe Online, we understand life can get busy. That's why we offer flexible online learning that allows you to fit study around your other commitments – whether that's work, family or social life. Our online courses and subjects are designed in collaboration with our academic staff, so you'll benefit from their expertise and real-world experience. Choose from a range of Bachelor's degrees including business, marketing, management, information technology, early learning, and food and nutrition. / Explore our range of degrees: online.latrobe Mildura Campus Mildura is a fantastic place to live, study, work and play.
The area boasts a strong arts community and is also the gateway to natural attractions including Mungo National Park and Perry Sandhills. La Trobe has strong ties to the local community through industry partnerships and Work Integrated Learning (WIL) opportunities, adding up to a personalised learning experience.
STUDENTS 500+ Shepparton Campus Our campus is located in the heart of Shepparton, a large regional centre that offers a relaxed and affordable lifestyle. With strong community and industry links, we provide you with a personalised study experience and Work Integrated Learning (WIL) opportunities. Our main campus building features fantastic teaching, study and communal meeting spaces, and a clinical learning unit with highly advanced teaching technologies. STUDENTS 700+ City Campus Our recently expanded City Campus spans three levels, in the heart of Melbourne's business district. The campus is designed to help advance or relaunch your career with postgraduate courses available in business, health and law, as well as our suite of cybersecurity degrees.
You'll benefit from a personalised, service-focused experience with modern facilities and resources. STUDENTS 800+ STUDENTS 800+ Sydney Campus Our new $10 million Sydney Campus is located in the heart of the CBD, close to work and internship opportunities and just minutes away from shopping centres, vibrant cafe districts and the city's world-renowned icons.
With over 800 students, the campus provides a friendly and supportive community. We also offer a range of pathways as well as Bachelor's and Master's degrees. Parking Tram Train Bus Bike friendly Cafes Clubs and societies Sports On-campus accommodation Our campuses | 11 La Trobe University