Family Handbook Hawthorn Academy 2018-2019
Page content transcription
If your browser does not render page correctly, please read the page content below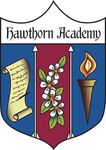 Family Handbook
                 Hawthorn Academy
                     2018-2019
H​awthorn Academy West Jordan                                 Hawthorn Academy South Jordan
9062 South 2200 West                                          11400 South 1437 West
West Jordan, UT 84088                                         South Jordan, Utah 84095
Office (801) 282-9066                                         Office (801) 260-3040
Fax (801) 727-0836                                            Fax (801) 254-6677
                                   www.hawthornacademy.org

                              ADMINISTRATION
             Lead Director/Superintendent – Dr. Deborah L. Swensen
West Jordan Campus                         South Jordan Campus
Principal – Mr. Ryan Dubois                Principal – Mr. Spencer Jacobs
Assis. Principal – Mr. Jakob Ellinger      Counselor/Assis. – Mrs. Shaunae Behunin
Assistant to both South and West – Jeremy Craig
IB Coordinator- Candalyn Winder Mettmann
Counselor – Ms. Salli Robinson

Note:​ This document is subject to change without notice. Refer to hard copy in office and/or website for most
current version.

Mission
"Hawthorn Academy believes that our primary mission is three fold; 1) to engender a true "love of
learning" in our students, 2) to address the needs of the "whole child", and 3) to provide a world-class
educational foundation that prepares students for life. Our teaching methodologies and Program of
Instruction are geared towards achieving this three-fold mission."

School Name
For many cultures, the hawthorn has been viewed as a source of hope. Hawthorn Academy provides
students and parents with hope for a better education and a brighter future.

Mascot – Eagle
The eagle is our school mascot. The eagle stands as a symbol of higher knowledge, courage, strength, and
wisdom. The eagle's superior vision represents inner vision. The eagle stands as an enduring symbol of
great power and balance, dignity with grace, a connection with higher truths, intuition and a creative
grace achieved through knowledge and hard work.
School Colors
Navy, Red, White, and Tan

School Hours
First Day of School​ – August 15, 2018
Final Day of School​ – May 22, 2019
Schedule                    West Jordan Campus                 South Jordan Campus
Front Office M- Th          8:05 a.m. – 3:45 p.m.              8:10 – 4 p.m.
Front Office Friday         8:05 a.m. – 2:00 p.m.              8:10 – 2:15 p.m.
Front Office                (801) 282-9066                     TBD
Daily School Schedule AM Kinder                                AM Kinder
                            Mon - Thurs 8:20 am - 11:15 am     Mon - Thurs 8:30 am - 11:25 am
                            Friday 8:20 am – 10:30 am            Friday 8:30 am – 10:40 am
                             ​PM Kinder                        ​PM Kinder
                            Mon - Thurs 12:15 pm - 3:05 pm       Mon - Thurs 12:25 pm - 3:15 pm
                            Friday 8:30 am – 10:30 pm            Friday 11:15 am - 1:15 pm
                              ​Full Day Kinder​, ​1-9 Grades    ​Full Day Kinder, 1-6 Grades
                            Mon - Thurs 8:20 am - 3:05 pm      Mon - Thurs 8:30 am - 3:15 pm
                               Friday 8:20 am - 1:05 pm            Friday 8:30 am - 1:15 pm

Hawthorn Academy provides Free Appropriate Public Education for all students. Teachers implement
research-based and /or peer reviewed interventions for students. The school's team reviews student
progress, identifies recommendation for instructional and/or behavioral interventions as needed.

                           The following Information is in Alphabetical Order
Academic Honesty
Honesty is expected in all academic endeavors. The honest academic work of a student reflects his/her
unique, independent thoughts while also crediting other people who helped shape the development and
expression of his/her ideas.

Cheating is academic dishonesty and includes copying other's work on tests or homework. Plagiarism is
a form of cheating and includes taking another person's work or ideas and using them as your own.
Students must fully understand the concepts of cheating and plagiarism. When in doubt, ASK.
Some examples of plagiarism:
    • Paraphrasing text from a book or web site without citing
    • Cutting and pasting or copying text without quoting
    • Copying and using an image without saying what it is and where it was found
    • Using an online translator instead of completing your own required translation
    • Submitting a paper written by a parent or tutor without acknowledgement

Middle and Elementary School is a time to learn proper procedures for academic behavior, writing, and
research. Hawthorn Academy teachers will help you learn and apply the rules. Their goal is to teach
students the basic standards now, so that they can apply what they know with greater skill.

Students involved in cheating, as determined by their classroom teacher, will automatically receive a "0"
grade for the assignment. The Administration will be notified with a referral from the teacher.
Additional disciplinary action may occur at the discretion of the classroom teacher or administration.
Such consequences may include but are not limited to: missing class parties, field trips, or extra-curricular
activities. Repeated offenses may result in suspension.

Address Changes & Parent Contact Information

                                                                                                           2
Hawthorn Academy Family Handbook - Revised 02-10-2018
Hawthorn Academy must have all parents' correct home and work addresses, phone numbers, and email
addresses. You may update your personal information on Hawthorn's website under the lottery system
under 'Student Application - Verify or Change Existing Application for 2018-2019". It is the parent's
responsibility to keep email information current. If there is a change to emergency information, parents
must contact the office immediately so that the school has the most current information. PARENTS MUST
ALSO ENTER CORRECT EMAIL AND CONTACT INFORMAITON IN THE SIS/GRADEBOOK
SYSTEM. All emails and calls will utilize this information to update parents on school events and during
emergencies.

Admissions/Lottery Policy
Please view our school web site at ​www.hawthornacademy.org​ for our admission/lottery policy.

Arrival and Dismissal
      ● Arrival: ​Students will not be permitted in the school building prior to 8 a.m. Elementary students
          will wait in designated areas. Students are to be dropped off in the drop-off zone.
      ● Dismissal: ​At the end of the school day, parents need to meet students at the front of the school in
          the pick-up zone. All students must be picked up at the West Jordan campus by 3:30 p.m. (or
          1:30 p.m. on Friday) and the South Jordan campus by 3:40 (or 1:40 on Friday), except students
          who participate in school sanctioned after-school activities. Siblings of students participating in
          after-school activities must be picked up by 3:30 at the West Jordan campus or 3:40 at the South
          Jordan campus.
Attendance
It is very important for students to be in class consistently. Hawthorn Academy believes that consistent
attendance teaches responsibility and helps students form good habits. Students learn the value of being
punctual and prepared. Frequent absences result in a loss of continuity in instruction. Also, frequent
absences and tardiness prove disruptive for students, teachers, and staff. If you know your student is
going to be absent, please notify the front office by 8:30 a.m. at 801-282-9066 (West Jordan) or
801-260-3040 (South Jordan); otherwise, oral or written communication from the student's
parent/guardian is requested within one business day of the absence in order for the absence to be
excused. All written communication should be turned in to the teacher who will then turn it into the
front office. In the event of multiple consecutive absences, written communication must be received
within one business day of the student's return to school.
Student Absence form is online at ​http://www.hawthornacademy.org/Excuse_Student_Absence.html​.

Expectations: ​ In order for students to increase their chances of academic success and to stay in good
   standing with the school, students should exhibit the following behaviors:
   ● Be in class on time and ready to learn.
   ● Be checked out by a parent/guardian in the front office when leaving school during the school
       day. Students who are returning to school must be checked back in at the front office.
   ● Be responsible for meeting with teachers to obtain any assignments missed during excused
       absences.
   ● Be in attendance at school if they are participating in an after school athletic game, dance, or
       activity. If students are not in attendance during the day, they may not participate in the after
       school activity.

    Definitions
    1. "Absence" ​means a student's non-attendant at school for one school day or part of one school
       day. ​"Valid excuse" ​or "excused absence" means an absence resulting from:
       a) An illness;
       b) A death of a family member or close friend;
       c) A documented medical appointment;
       d) A family emergency;
       e) An approved school activity;
       f) A preapproved extended absence for a family activity or travel, consistent with school policy;

                                                                                                           3
Hawthorn Academy Family Handbook - Revised 02-10-2018
g) An absence permitted by an individualized education program or accommodation plan, developed
         pursuant to relevant law.
The Principal has the discretion to consider other absences as "valid excuses." Absences not approved
    may result in students not being able to make up missed work. After three days of absence due to
    illness, a doctor's note is to be provided to school and turned in at the front office. For any extended
    absence, a parent must obtain a doctor's note stating the reason for the absence and the anticipated
    return date.

   2. "Truant"​ means absent from school without a valid excuse​.
Therefore, a student is considered "truant" when he or she is absent from school without a valid excuse.
   With this in mind, absences due to hunting, shopping, babysitting, skiing, working, skipping
   (sluffing) school, etc., are not valid excuses for being absent from school. When this occurs, a student
   is truant.

Coming to school and participating in the classroom is the basis of our school. A student who is truant
   from either a class or for the entire day must see the Administration. Truancy may not be excused by
   parents/guardians.

    3.   "Habitual Truant"​ means a school-age minor who: (1) is at least 12 years old; (2) is subject to the
         requirements of Section 53A-11-101.5; and (3)(a) is truant at least ten times during one school
         year; and (b) fails to cooperate with efforts on the part of school authorities to resolve the minor's
         attendance problem as required under Section 53A-11-103.

    Notice of compulsory Education Violation (Utah Code 53-A-11-101.5)
    The School may issue a "notice of compulsory education violation" to a parent/guardian of a student
    who is under the age of fourteen (14) if the student is truant at least five (5) times during the school
    year. This notice shall:
        ● Direct the parent/guardian to meet with School authorities to discuss the student's
            attendance problem and cooperate with the principal and Board to secure regular attendance
            by the student;
        ● Designate the School authorities with whom the parent is required to meet;
        ● State that it is a class B misdemeanor for the student's parent or guardian to intentionally or
            recklessly fail to meet with the designated school authorities to discuss the student's
            attendance problems or fail to prevent the student from being truant an additional five (5)
            more times during the remainder of the school year; and
        ● Be served on the parent/guardian by personal service of certified mail.
        ● Students with 10 or more absences have been determined by the state to be chronically
            absent.

   Notice of Truancy (Utah Code 53-A-11-101.7)
A designated school administrator may issue a "Notice of Truancy" to a student, 12 years of age or older,
   who has been truant (absent without a valid excuse) 5 times during the school year. This "Notice of
   Truancy" shall include the following:
       ● Direct the student and his/her parents/guardian to meet with a designated school
           administrator and cooperate with the school in securing regular attendance.
       ● Establish a procedure for the student and/or parent to appeal the absences which have
           resulted in the "notice of Truancy."
       ● Students with ten (10) consecutive unexcused absences will be withdrawn from the School.

Habitual Truant Citation (Utah Code 53-A 11-101.7)
   Consistent with Section 53A-11-101.7, a habitual truancy citation may be issued to a student who is a
   habitual truant.

                                                                                                               4
Hawthorn Academy Family Handbook - Revised 02-10-2018
Habitual truancy citations will only be issued after the School has made earnest and persistent efforts
    to resolve student attendance problems, which efforts may include those set forth above.
    Habitual truancy citations will be served on the parent/guardian by personal service or certified
    mail. The parent/guardian will have the right to appeal a truancy citation in writing to the principal
    within ten (10) days of being issued.

The School will refer a student to whom a habitual truancy citation has been issued to juvenile court. A
    court referral will include a recommended disposition containing the following: [a] documentation of
    attendance and academic achievement; [b] documentation of school efforts to improve attendance; [c]
    copies of truancy citations, including all mailing certificates; and [d] student background as requested
    by the prosecuting agency.

Vacations​: ​Please take your vacations during the calendared school vacation days. If you are planning a
       vacation, you must complete a vacation release form a minimum of one week before the students
       will be gone. This will allow teachers to compile the work that is missed. Work missed is due the
       day your student returns to school. Any work a teacher is unable to provide will be indicated on
       the form and the student will be required to complete the work in the teacher specified time
       when they return.

Tardies​: ​Students are marked tardy if they are late to class between the beginning of class, and up to 20
         minutes after the start of class. Students must check in at the office after 10 minutes late and will
         be given a pass into class. After 20 minutes, that the tardy is considered an absence. Parents must
         get their children to school on time. While students' tardies are not always their fault it is
         reflected in their attendance and will affect academic performance. During snowy weather,
         please leave home earlier. Students are tardy if they are not prepared and in the assigned
         classroom by 8:20 a.m.) Students arriving after 8:20 a.m. must check in at the Front Office and get
         an admit slip. Middle school students must be prepared and in their seats ready to learn at the
         beginning of each class period.

        Middle School Tardy Policy (Grades 6-9)
In the middle school, a student will be marked absent when they are not in their assigned place during an
        established time. Examples may include but are not limited to: the beginning of each class
        period, assemblies, library, and lunch.

Tardies will affect a student's citizenship grade in the class in which the tardies are accrued. Students
        will face the following consequences for tardies:
             ● A student may accrue three tardies without a consequence.
             ● Students must check in the front office if they are 10 or more minutes late. They will
                 received a "tardy" admit slip to take to class.
             ● On the fourth tardy, students will serve a lunch detention with the teacher in whose class
                 they have the tardy. The parent will be notified. The lunch detention is assigned at the
                 convenience of the teacher.
             ● For each subsequent tardy, the student will serve a lunch detention up to six tardies.
             ● After six tardies the student will serve an after school detention. The parent will be
                 notified. The afterschool detention is assigned at the convenience of the teacher. If a
                 student misses the assigned detention then he/she will be given a second chance to make
                 up that detention. However, after a student misses two assigned detentions two more
                 detentions will be assigned. If a student misses three assigned detentions, student and
                 parent will meet with the administration.
             ● On the eighth tardy the student will be assigned to a day of in-school suspension (ISS).
             ● If the tardies continue, students will be assigned an after school detention. If tardies
                 continue a conference with the parent will be held with the teacher and/or
                 administration.

                                                                                                            5
Hawthorn Academy Family Handbook - Revised 02-10-2018
Checking Out of School Early:​ We encourage parents not to take their child out of school early as it
       disrupts the learning process that can only take place in the classroom. All doctor and dentist
       appointments should be scheduled during school breaks or on Friday afternoons. In an
       emergency, parents are welcome to check-out students from school. If a student is going to leave
       early, we ask that parents write a note and have the student give it to his/her teacher in the
       morning. Parents are required to come into the building and sign their children out at the front
       desk. ​Parents/or adult checking out a student will need an ID in order to check out any
       student and be in the emergency contacts for that student on gradebook​. This is for student
       safety. Once a parent arrives, the front office will call the classroom and ask that the students
       come down and meet his/her parent. Due to our pick-up procedures​, we request that parents
       not check out students during the last 30 minutes of the school day.

Behavior
   ● Assembly Behavior:​ ​Assemblies are planned for student learning and enjoyment. Students are
       expected to be orderly while entering the gym and sit with their classes. Students who disrupt
       assemblies will be given a warning, and if behavior continues, students will be removed and may
       not be permitted to attend future assemblies. Further disruptions in future assemblies may result
       in students forfeiting their opportunity to attend assemblies for the remainder of the school year.

    ●   Bus Behavior​: We may have field trips that involve transportation on a bus. The bus is an
        extension of the classroom; therefore, all school policies concerning student behavior will apply
        on the bus. Student safety and respect for others are our main concern while riding on a bus.
        The following are bus rules and regulations: remain seated and quiet while the bus is in motion,
        only use appropriate physical contact, be respectful, keep arms, legs, and other objects inside the
        bus. Students who do not obey these rules may forfeit their opportunity to ride any more trips on
        buses.

    ●   Cafeteria Behavior:​ ​Students must maintain an orderly behavior for the cafeteria. Students are
        responsible for cleaning the area where they eat. Throwing food, dripping items on the floor, and
        making messes are not appropriate behaviors in the cafeteria, and may result in administrative
        consequences. Students must sit at tables to eat and drink. Food is to be eaten in the cafeteria.
        No food or drink may be eaten in school hallways, on the playgrounds, or in teachers' room other
        than for approved activities. Upon finishing lunch, each student will pick up his/her area,
        properly dispose of all refuse, and exit the cafeteria doors. Students are not allowed in the school
        halls during lunch.

    ●   Classroom Time​: ​Students are to be in class on time each day. Students must be prepared for class
        with necessary supplies and completed assignments. In middle school, repeated failure to come
        prepared will result in disciplinary action. Students will be active participants in class. Students
        will respect the learning environment and activities of the classroom. A student will be removed
        from class for being uncooperative, disrespectful, or disruptive, and will receive an office referral.
        The consequence for removal from class will result in disciplinary action by administrators.

    ●   Field Trip Behavior​: ​Field trips are an opportunity to help students make connections between the
        classroom and the wider community. Since field trips take place during the school day, it is the
        expectation that students follow all school policies concerning student behavior, while on a field
        trip. Students must wear the approved uniform for field trips (see dress code policy). In addition,
        student safety and respect for our community are the utmost concern; therefore, students who
        violate the outlined rules may have their field trip privileges suspended or terminated and may
        face further consequences. Improper behavior may also result in the cancellation of all future
        field trips. The following are general field trip expectations and guidelines, although each
        individual field trip has unique hazards and will therefore constitute varying expectations.
             o Students must stay with their assigned group throughout the field trip.
             o Students shall respect personal and public property.

                                                                                                            6
Hawthorn Academy Family Handbook - Revised 02-10-2018
o   Inappropriate physical contact is not permitted. Loud and/or profane language is not
                 permitted.
             o   A student may be denied participation on a field trip if past behavior has given
                 reasonable grounds to expect that the student may not behave appropriately during the
                 trip or if the student has not participated in class or is missing excessive assignments in
                 any class.

    ●   Hallway Behavior:​ ​Hallway behavior includes the time before school, between classes, during
        class, and after school. Behavior that is appropriate for the hallways includes but is not limited
        to: walking, quiet and calm voices, appropriate physical behavior, and demonstrating respect for
        you, others, and school property at all times. All school rules are to be followed whenever
        students are in hallways.

    ●   Recess:​ ​During recess and lunch, students must remain within the fenced playground. Hawthorn
        Academy is a closed campus, and therefore, students are not allowed to leave campus during
        school hours. Students are to listen to, and respect all adult supervisors and staff as well as
        parents, on the playground. Students may not leave the assigned playground or indoor recess
        area without permission from the supervisor that is on duty at the time. Students are responsible
        for any sports equipment taken outside. Such equipment is to be returned when recess time is
        over. If a ball or equipment goes onto a roof or off the playground, the teacher or adult on duty
        will inform the office to arrange for retrieval. Tackle football, "keep away", or similarly
        aggressive games that involve physical contact are not allowed on school grounds. No snowballs
        are to be made or thrown on or near school property, and will result in discipline. Safety rules
        for the playground and playground equipment are based on the following, which are prohibited:
        fence climbing, walking on the slide, throwing rocks/stones/mulch/wood chips, and shoving or
        pushing at any time. CONSEQUENCES: For minor infractions, students will receive a warning
        and verbal correction and can return to play; physical aggression will result in the loss of recess
        for a designated period of time and detention. Recess with other students is a privilege rather
        than a right. Students who frequently choose to ignore playground/recess expectations or
        commit more serious infractions may lose the privilege of having recess with other students.

Birthday Celebrations/Holidays
Distribution of birthday treats in the classroom will not be allowed.

Classroom celebrations that involve food will be allowed at the Administration's discretion. Such
celebrations shall comply with the following:
    ● All foods made available will comply with state and local food safety and sanitation regulations.
    ● Faculty, staff, and parents will be encouraged to provide some healthy snack choices as part of
        the celebration.
    ● Faculty, staff, and parents will be encouraged to make healthy and fun activities the focus of the
        celebration rather than food.

Board Responsibilities
The responsibility of the board is to act as one governing body in order to determine the mission of the
school, articulate and implementing the mission statement; select, support and evaluate the
Principal/Director; ensure effective organizational planning, adequate resources, effective management
of resources; enhance the school's public standing; ensure legal and ethical integrity and maintain
accountability; and recruit and orient new board members and assess Board performance. The Board is
not responsible for the daily management of the school.
Hawthorn Academy Board Members
Meggen Pettit - President
Jamie Johnson – Vice President
Heidi Scott– Financial Coordinator
Diana Jensen– Secretary

                                                                                                               7
Hawthorn Academy Family Handbook - Revised 02-10-2018
Stephanie Rendon – Member
        Keith Nicol – Member

        Canceled/Bounced Checks
        Checks sent for payment of expenses are subject to a returned check fee.

        Cafeteria/Food Service
        Hot lunch will be available. Information will be available at the beginning of the school year. All lunches
        must be eaten in the supervised area. There is no eating food in the halls or outside on the playground.
        Students are expected to dispose of all refuse in available garbage cans to help keep the area clean.
        Parents who qualify for Free or Reduced lunches must apply at the beginning of the year. If your
        financial circumstances change after October 1​st​, please contact your campus principal.

        Calendar
        The school calendar is posted on the Hawthorn Academy web site, ​www.hawthornacademy.org​. This
        calendar lists all vacations and special events.
        The school activity calendar is also posted on the web site. This calendar will be updated periodically.

        Cell Phones
        See "Electronic Devices."

        Children (siblings) at School
        Children who accompany a parent to school must be under direct supervision at all times. Parents are
        responsible for supervising their children during parent meetings, book fairs, assemblies, weekends or
        any school activity. Parents may not have a sibling go to another sibling's class.

        Child Abuse and Neglect Policy
        Any person who has cause to believe that a child's physical or mental health or welfare has been
        adversely affected by abuse or neglect by any person shall immediately make a report as required by law.

        Citizenship (Middle School)
End of term citizenship grades are based upon the following criteria:
            ● H (Honors) = Student shows maximum cooperation in school rules and contributes to the
                 qualities of the IB Learner Profile– (e.g., inquirers, thinkers, knowledgeable, reflective, risk-takers,
                 principled, communicators, balanced, caring, and open minded) .
            ● S (Satisfactory) = Student follows school and classroom rules. Student shows signs of
                 contributing to the IB Learner Profile.
            ● N (Needs Improvement) = Student makes little effort to observe rules or to contribute to the IB
                 Learner Profile.
            ● U (Unsatisfactory) = Student ignores responsibilities and class rules.

        Closing of School
        If the school is to be closed due to storms, road conditions, etc., information will be available on our
        website, ​www.hawthornacademy.org​. As a general rule, we follow the same closures as Jordan School
        District.

        Cold Weather
        Since fresh air and exercise are two very important aspects of a healthy lifestyle, students are taken
        outside each day. If the administration determines that the weather is inclement, students may have
        indoor recess. In addition, all students K through 9​th​ grade will have outside physical education activities
        at the teacher's discretion. Students must dress appropriately which includes a coat, hat and gloves on
        cold days.

        Communication/ Newsletter

                                                                                                                       8
        Hawthorn Academy Family Handbook - Revised 02-10-2018
Hawthorn Academy ​will e-mail, predominately,​ through One Call a weekly updates and other
correspondences directly to the parent/guardian. E-mails given in the lottery system and entered into
Gradebook will be used for this communication. . It is critical that parents maintain a current email
address through the lottery, so that they can receive critical communication from the school.
 Occasionally, information will be sent directly through the lottery email system. ​Teachers​ will send
home communication at their own discretion.

All general communication will be on our website. Additionally, the school can be found on both
Instagram​ (@hawthorneagles) and ​Facebook​ (Hawthorn Academy). The school also invites you to use
and explore the hashtag #hawthornacademy.

Computer Usage
Computers may be available for student use in each classroom and in the library. There is also a
computer lab available to students. Students should only be on a computer when supervised by faculty,
and must follow school policies regarding computer usage. Students must have a teacher's permission to
use classroom computers. All students must sign the Internet User Agreement form before accessing the
internet. Student use of Hawthorn Academy computers is a privilege. All students will sign the
acceptable use agreement before being allowed to use the technology lab or the laptops. All use of
computers must have educational objectives. It is not appropriate to use school computers for online
gaming, chat rooms, instant messaging, and etc. Any use that violates federal or state laws or school
policy may result in detention and/or suspension. Students who vandalize or use computers for any
inappropriate activities will receive consequences that correlate with the degree of their behavior.

Any student wishing to use a personal laptop computer in school must use a school approved computer.
In addition, if the computer is determined to be a detriment to the student or class' learning environment,
permission for use may be revoked. Remember, Hawthorn Academy cannot be responsible for lost or
damaged property brought from outside of school.

Confiscated Items
Any item determined by faculty/staff to be a distraction or danger to the students or learning
environment may be confiscated. A parent will be contacted and may pick up the item from the front
office. Any item confiscated more than once during the school year, may be kept by the Administration
until the end of the school year and picked up by a parent at that time.

Dance (Middle School)
   ● Middle School students choosing to attend the dances must remain in the designated area within
       the school. Students must not leave the building except to be picked up by a parent and with
       permission from an adult chaperon. Once students leave a school dance they may not re-enter
       and will not be allowed to attend the next dance. Parents will be required to pick up their
       student(s) who have left the dance and/or school grounds before the dance has concluded.
   ● Dances are for current Hawthorn Academy Middle School students. Former students or friends
       may not come with current students.
   ● Dances and other extracurricular activities are privileges reserved for students who exhibit the IB
       traits and attitudes up on which Hawthorn Academy is based. These activities may be lost as a
       consequence to unsatisfactory behavior.

Discipline/General Expectations
   ● The teacher will create a classroom environment that establishes clear, consistent expectations for
        students.
   ● Teachers will have POSTED classroom expectations (Essential Agreements) in their classroom
        which:
        o Are developed collaboratively between students and teachers
        o Define behavioral expectations
        o Are agreed upon as expected school behaviors

                                                                                                          9
Hawthorn Academy Family Handbook - Revised 02-10-2018
o    Provide opportunities for IB Learner Profile and attitude based problem solving

This method of discipline works to address the behaviors in a way that will teach the student ways to
respond appropriately the next time a frustrating situation arises.

Discipline Plan (Leveled Consequence Chart)
These expectations apply in the classroom, gym, cafeteria, playground, hallway, bathroom, assembly,
before/after school, on school grounds, and school sponsored activities.
     Level                   Level 1               Level 2                  Level 3                Level 4
 Descriptors       Level 1 behaviors are     Level II behaviors      Level III behaviors    Level IV behaviors
                      minor expectation    are ​more serious​ and      include serious           are extreme
                      violations that are   deliberate in nature    fighting, harassment       behaviors that
                      brief, non-serious,     based upon the       and verbal abuse that   result in immediate
                    low in intensity, yet      frequency and         violate the dignity,    removal from the
                         inappropriate.       intensity of the     well being, and safety       school by the
                                                  behavior.           of another person.      Administration.
                      Consequences are                              These behaviors will
                      mild, given by the     Consequences are       not be tolerated and       Students who
                        teacher and are     given by the teacher       will result in an    engage in Level IV
                  carried out within the    and are carried out    immediate referral to      behavior will be
                   classroom or another within the classroom         the Administration        referred to the
                           classroom.      or another classroom                            Administration for
                                             or as after school    Students who engage           immediate
                                                 detention.         in Level III behavior    corrective action.
                                                                   will be referred to the
                                                                     Administration for
                                                                   immediate corrective
                                                                            action.
   Possible       ● Verbal correction      ● Verbal correction    ● Verbal correction      ● Verbal correction
Consequences ● Apology                     ● Communication        ● IB Reflection Sheet    ● Meeting with
 may include      ● Loss of privileges        with parent/        ● Communication              parent/guardian
    but not       ● Dress Code (will be       guardian                with                 ● Loss of Privileges
  limited to:        sent to office to     ● Reflection Time          parent/guardian      ● Suspension/Exp
                     change into proper       and IB Reflection   ● Loss of Privileges         ulsion
                     uniform. If no           Sheet               ● Suspension (in or      ● Referral to
                     uniform is available ● Clean-up duty             out of school)           School Counselor
                     student will call     ● Restricted           ● After school           ● Restitution
                     home and return to       Privilege (lunch        detention            ● Police Referral or
                     class until uniform      in lobby,           ● Restitution                proper authority
                     is brought to            restricted recess   ● Police Referral or     ● Behavior plan
                     school).                 activities, buddy       proper authority
                  ● If wearing a hoodie,      required, etc)      ● Behavior plan
                     it will be taken by   ● Contract signed
                     the teacher and the      by student and
                     student may get it       parent
                     back from the         ● Lunch detention.
                     teacher at the end of    Dress Code
                     the day.                 (see under Dress
                  ● IB Reflection Sheet       Code)
                  ● Restitution            ● Restitution

Discipline (Positive) and Disciplinary Procedures

                                                                                                        10
Hawthorn Academy Family Handbook - Revised 02-10-2018
Hawthorn Academy embraces the philosophy of positive discipline as our primary source of guidance in
the classroom. Kind words, encouragement and affirmation motivate children much better than
embarrassment and harsh words.

This method of discipline nurtures and empowers students to behave positively in the classroom. We
want to teach students to be motivated by the successful outcome from being part of the solution rather
than being part of the problem. It is our goal to teach students how to resolve conflict in a constructive
way and to grow into responsible, contributing adults.

Donations/Annual Giving
Hawthorn Academy greatly appreciates donations from parents, extended family and friends. We are
very grateful for monetary donations or donations of educational materials, software, games, books,
puzzles, and equipment for our office and classrooms. Donations may be tax deductible. Check with
your tax advisor as appropriate.

Dress Code
All Hawthorn Academy students in both the elementary and middle school must wear their clothing as
defined in the dress code. There will be several dress down days or "free dress" to be announced at the
discretion of the Principal.

The Dress Code has been designed to meet the following purposes:
Hawthorn Academy believes a mandatory school uniform policy will provide a more secure school
    environment, promote an atmosphere conducive to appropriate discipline with a minimum need for
    ongoing intervention and an increase in learning opportunities for students by removing many of the
    distractions and negative or disruptive connotations associated with various types of clothing.
Shirts are not to be altered by being pulled back or to the side with anything such as a clip, rubber band,
    etc.
All students are required to wear uniforms. Parents are responsible for ensuring that their children wear
    the designated school uniform clothing as outlined below. Clothing that is clean and in good repair is
    expected.

    Tops
    ● Shirts must be of a collared style and of a solid color, white, navy, red or light blue with buttons
       that are clear, same color as the shirt, or tortoise shell type. Appropriate collared style shirts are
       for example: blouse, polo, oxford, turtleneck, or dress shirt. All shirts look best when tucked in
       with the exception of polo-style shirts. Tucking in polo-style shirts is optional. Shirts that are to
       be tucked in must be long enough to remain tucked in.
    ● Shirts must be free from all logos and names, except the school's logo and name when they
       become available for purchase. No screen printing on the uniform items is allowed.
    ● Sweaters or vests may be worn in solid navy, red, light blue or white with corresponding navy,
       red, light blue or white buttons (clear & tortoise shell-type buttons are also acceptable). The
       sweater or vest is to be worn over the uniform shirt. Hooded sweaters are allowed in navy, red,
       light blue or white, but hoods cannot be worn during school hours. ​(Sweaters are defined as
       being constructed of knitted material.)
    ● Plain white, navy, red, light blue or black undershirts may be worn under school approved shirt.
       Undershirts must be free of logos or designs.
    ● The Board approved Hawthorn Jacket may be purchased through HOPE at the beginning of the
       year and is the only schoolwide approved jacket that may be worn in the classroom(s).
    ● Hooded sweatshirts or jackets ​made from fleece​ ​or material other than knitted material​ may not
       be worn during class time.

    Bottoms

                                                                                                          11
Hawthorn Academy Family Handbook - Revised 02-10-2018
●   Girls may wear skirts, jumpers, skorts, shorts, capris or pants. When skirts are worn
        inconspicuous shorts, underneath and not seen, are recommended.
    ●   Girls may wear bottoms that are solid navy, tan or black. No red, white, or light blue jumpers or
        red, white, or light blue polo style dresses.
    ●   Boys may wear pants or shorts in solid navy, tan or black.
    ●   Length: Shorts, skorts, skirts and dresses must be to the top of the knee cap in length. Skirts that
        are rolled up will be considered a dress violation. No denim, nylon, sweat, leather or vinyl
        material will be used for uniform bottoms. ​NO ​pants that have the five pockets and the
        topstitching on the inside or outside seam will be allowed as these are defined as jeans style.
    ●   No tight fitting pants or tight fitting shorts are allowed.
    ●   The waistband of the bottom uniform garment must be worn above the hips at all times.

    Accessories
    ● Belts are recommended and must be solid brown or black.

    Dress Uniforms
    ● To be worn for all field trips and other specifically designated occasions.
    ● Includes a solid white top (with or without the school logo) and solid navy or black bottoms (of
       any authorized style as discussed above).

   School Spirit Shirts and Free Dress Days
   ● Students are allowed to wear a designated "School Spirit Shirt" on select days.
   ● The school spirit shirt specifications include team shirts/sweats if a student has been on a
       Hawthorn Athletic team, administrative decided shirt sold through HOPE or the school athletics.
   ● Certain days may be designated as "Free Dress" days. These days will be with the permission
       and at the discretion of the Director and/or Board of Trustees. "Free Dress" simply means that
       the dress for that day will be attire acceptable for school activity. The dress and grooming
       standards will remain intact as listed below except for the requirement of a uniform on these
       select days.
Guidelines for Dress Down Days:
            ● Boxtop Days: Students may wear pants of choice and a Hawthorn Shirt
                    ● Pants: Pants are to be in compliance with the Board approved Dress Policy
                        having no holes and at the waist. They are not to be skin tight.
                    ● Shorts and skirts: Skirts must come to the top of the knee cap.
                    ● Hawthorn Shirt: Shirts can be any that have been purchased or awarded from
                        Hawthorn Academy including the following:
                            ▪ Shirts purchased from HOPE
                            ▪ Athletic team shirts
                            ▪ Shirts from the Fun Run, music programs, Leadership recognition
                    ● Socks: Must be worn, but can be of any color.
                    ● Shoes: No open toed or open heeled
                    ● Hats: none
            ● Full Dress Down Days: Students may wear both pants and shirt of choice
                    ● Pants of choice: Pants are to be in compliance with the Board approved Dress
                        Policy having no holes and at the waist. They are not to be skin tight.
                    ● Shorts and skirts: Skirts must come to the top of the knee cap.
                    ● Shirts: must not be tank tops, cover the belly and clean with no holes
                    ● Hoodies: Athletic or Student Government hoodies allowed. Other hoodies
                        allowed, but all hoods on hoodies must stay off the head.
                    ● Socks: Must be worn, but can be of any color.
                    ● Shoes: No open toed or open heeled

                                                                                                           12
Hawthorn Academy Family Handbook - Revised 02-10-2018
●   Hats: None unless part of a spirit week approved by the campus Principal

    Dress & Grooming
    ● Uniforms at Hawthorn Academy are mandatory. Dress and grooming standards are part of the
       Uniform Regulations.
    ● Uniforms must be worn during school hours, except under specially designated circumstances. •
       Uniforms must also be worn for all before and after school programs, except where activities
       require alternate attire (i.e. sports, dance, etc.).
    ● Students must present a modest, clean, and neat appearance at all times. All clothing must be
       clean, appropriately sized, and worn correctly. Pants/shorts/skirts must be worn at the waist,
       shirts must be buttoned (one –two buttons down may be unbuttoned), shoes must be tied or
       fastened, clothing must be worn right-side-out, appropriate underwear must be worn, but not
       visible, etc. Clothing shall not be excessively worn or have holes.
    ● Uniforms will be worn Monday through Friday and for programs.
    ● Students may wear jewelry or hair accessories that are appropriate for school and are not a
       distraction or danger.
    ● Hair must be kept neat and have a combed appearance and appropriate for school. No extreme
       hair color or styles (i.e. mohawks), only "natural" hair colors are permitted (fuchsia or "hot pink"
       hair is not "natural").
    ● Any makeup worn should be appropriate for school.
    ● Body piercing is limited to the ears only and is limited to one earring per ear. Earrings must be
       appropriate for school.
    ● Tattoos, if any, must be covered at all times.
    ● No hats of any kind, including baseball caps, or sunglasses, may be worn in the building except
       for medical or religious purposes.
    ● Outer wear that is worn for warmth to and from school and at outside recess is not considered a
       uniform item.
    Socks and Shoes
    ● Socks for boys and girls should be in coordinating colors; socks may be ankle, crew or knee
       length in white, navy, red or black. No-show socks are not allowed.
    ● Girls may also wear appropriate smooth opaque and/or cable knit tights in the accepted school
       colors (white, navy, red and black). Socks or tights must be worn at all times. No nylon stockings
       may be worn.
    ● Leggings and/or "jeggings" are not to be worn as pants only.
    ● Shoes may be of student choice. They must be closed toed and closed heeled. No wheelies or
       lighted shoes.
    ● Snow boots must be changed into school-approved shoes while inside the building.
    ● Dress Boots are allowed but must not pass the knee, no thigh-high boots allowed. Dress boots
       must be conservative in color and no designs as previously stated.
    Physical Education (P.E.) Dress Code:
    ● Physical Education (P.E.) clothes are to be changed into at school, and worn for P.E. only.
    ● If you student has P.E. for the first period of the day they may wear their P.E. clothing to school
       and then change to approved school attire after P.E.
    ● P.E. bottoms are sports shorts or pants, navy, gray, khaki, or black. Short must adhere to the
       standard length for bottoms, already stated.
    ● P.E. tops are plain T-shirts in red, navy, white, or light blue. T-shirts must be logo free and must
       have sleeves.
    ● Physical Education (P.E.) clothes are to be changed into at school, and worn for P.E. only. If your
       student has P.E. for the first period of the day they may wear their P.E. clothing to school and
       then change to approved school attire after P.E.
    ● Students must change back to uniform at the end of the day, even when they have P.E. as the
       final period.
    Dress items not specifically covered above but considered inappropriate or contrary to the Purpose
       statement in the School Uniform Policy are subject to review and interpretation by the Board.

                                                                                                        13
Hawthorn Academy Family Handbook - Revised 02-10-2018
Consequences for Dress Code violations:
    ● The office will call a parent to bring dress code appropriate clothing to the school. If a parent
       cannot be reached the student will be given Dress Code appropriate clothing to wear during the
       remainder of the day and a note will be sent home. If a student changes into clothes stored at the
       school in case they are caught with a violation, it will count as an offense. All offenses will be
       logged by the office.
    ● For subsequent violations, in class assignments missed because of having to deal with a dress
       code violation will not be allowed to be made up. A notice will be sent home and the parents will
       be required to pay a $5 fee for the maintenance of the clothing provided by the school.
    ● For the 4​th​ violation, a meeting with the student, parent and administration will occur. At that
       time the discussion will be had on whether the student will be allowed to wear
       skirts/skorts/shorts.
    ● For each additional violation, a 1 day "in school suspension" will occur.

Drop-off & Pick-up Procedures
   ● All vehicles MUST follow the directional and coned areas when entering and exiting the parking
       lot.
   ● For safety reasons, you must drop-off and pick-up your students in the designated drop-off and
       pick-up zones. You may not have your children exit a vehicle before the designated zone.
   ● For the safety of all our students it is vital that you are aware of your surroundings.
   ● In the mornings please pull as far forward as possible and follow all directions given by the
       school officials before having your student(s) exit the car.
   ● All students must be walked across the parking lot by a parent to the flag pole crossing walk if
       they get out of cars in the parking lot.
   ● Students who arrive prior to 8:00 a.m. (West Jordan Campus) and 8:10 (South Jordan Campus)
       will stay outside the building unsupervised.
   ● If you arrive at the school after 8:30 a.m. (West Jordan Campus) and 8:40 a.m. (South Jordan
       Campus) you will need to park and make sure your child gets into the building safely as there
       will be no supervision outside the school. You need to check students in at the front office.
   ● Pick-up will begin at 3:05 p.m. (West Jordan Campus) and 3:15 (South Jordan Campus) when
       students are released from class. Please do not plan to be in the pick-up line before 2:30 p.m.
   ● If picking up your student in the parking lot, pull into the stacking/waiting lines. As you are
       motioned out of the waiting lines, please continue forward to the pickup area.
   ● Teachers and Teacher's Aides will oversee the Drop-off and Pick-up each day, serving as safety
       officers.
   ● These safety officers will ensure that cars move efficiently and safely through the zone. They will
       ensure all cars pull all the way forward, stop and stay stopped until all students are safely in/out
       of their vehicles.
   ● We want to be courteous to our neighbors. When visiting the school please do NOT park in the
       cul-de-sac to the south of the school (West Jordan campus) and never park or wait in a person's
       driveway. We do not want to infringe on the privacy or quality of life of our neighbors.
   ● PLEASE ​VISIT HAWTHORNACADEMY.ORG.​ ​Under the "OUR SCHOOL" tab,​ please click on
       the ​Drop- off and Pick up procedures​ link and then choose the campus where your students
       attend to view the map and instructions for Drop off and Pick up.

Drugs/Alcohol/Tobacco
Any student, who possesses, controls, uses, sells or arranges the sale of real, look-alike or pretend illegal
drugs or controlled substances, including alcohol and tobacco, may be suspended, expelled, referred for
police investigation, and/or prosecuted.
The following may result in mandatory suspension or expulsion and be reported to authorities;
    ● Possession or use of an alcoholic beverage within 1,000 feet of school property or school
         sponsored event or during school hours.

                                                                                                            14
Hawthorn Academy Family Handbook - Revised 02-10-2018
●   Selling, giving or delivering or distributing tobacco products within 1,000 feet of school property
        or school sponsored event or during school hours.
    ●   Being under the influence of alcohol within 1,000 feet of school property or school sponsored
        event or during school hours.
    ●   Sale, control or distribution of a drug or controlled substance within 1,000 feet of school property
        or school sponsored event or during school hours.
    ●   Sale, control or distribution of drug paraphernalia within 1,000 feet of school property or school
        sponsored event or during school hours.

Educational Leave
Vacations should be scheduled during natural breaks in the school year. This way, your child can
experience the excitement of new places, while not missing any instruction. If you cannot schedule
vacations during a natural break, we ask that you fill out the Request for Educational Leave form. The
request for educational leave should be filled out before your child leaves. It is expected that the
homework will be completed by the due date and concurrently the child is expected to complete
on-going assignments and not fall behind. Vacation leave can be granted for a maximum of 10 school
days a year. Any additional vacation will be unexcused.

Electronic Devices
Definitions:
    ● "​Electronic Devices​" means beepers, pages, and cell phones with or without video or
        picture-taking capability, MP3 players, iPods, and other electronic media, transmitters, receivers
        or players.
    ● "​School day​" means the hours that make up the school day according to the School's schedule.
    ● "​School-sponsored activities​" means field trips, curricular and extracurricular activities, and
        extended school-sponsored trips or activities, including school-provided transportation to and
        from such activities.
    ● Electronic devices may be possessed and used during the school day and during
        school-sponsored activities as follows:
    ● Electronic devices must remain out of sight in a bag or backpack and be turned off during the
        school day.
    ● Students may not use or respond to electronic devices during instructional time or during other
        times designated by teachers or the Principal.
    ● Electronic devices may not be used to threaten, embarrass, harass, or intimidate other students,
        teachers, volunteers, School guests, or School employees.

A student will receive one warning prior to discipline for violating this policy unless the violation
    involves cheating or constitutes a violation of the School's Safe Schools Policy or Bullying and Hazing
    Policy or at the discretion of the Principal. On the second violation of this policy, the electronic
    device will be confiscated, labeled, and held in a secure location. The Principal, teachers, and other
    individuals designated by the Principal may confiscate electronic devices according to this policy.

The School is not responsible for loss, damage or theft of any electronic devices. The School will make
    reasonable efforts to notify parents/guardians that the School has a student's electronic device in its
    possession. Parents/guardians who show identification may retrieve confiscated electronic devices
    during school hours or by appointment. ​The School will retain un-retrieved electronic devices until the end
    of the school year, at which time all personal data will be cleared from the devices before their disposal.

The Principal may impose other additional disciplinary consequences for a student's violation of this
    policy as the Principal determines is reasonable under the circumstances, including the nature of the
    violation and other disciplinary actions in which the student has been involved. Such disciplinary
    actions may include:
    ● Loss of the privilege to possess or use electronic devices
    ● Disciplinary letter to the student's parent/guardian that is placed in the student's file

                                                                                                             15
Hawthorn Academy Family Handbook - Revised 02-10-2018
●   Detention
    ●   In-school suspension
    ●   Suspension
    ●   Expulsion
    ●   Loss of the privilege of participating in school-sponsored activities or of receiving honor
        recognition

Elevator (West Jordan Campus Only)
The elevator is available for physically challenged individuals. Students in need of the elevator must give
a $5 deposit to the front office and obtain an elevator key for the duration of the handicap and will be
given a note by the front office. Students who misuse the elevator will be sent to the office including
allowing other students to ride in the elevator with them. When the student no longer requires the use of
the elevator, the key is to be returned to the office and the deposit refunded.

Emergency Contact
The school uses the emergency contact information you provided for us when you registered online. If
your child becomes ill or is injured at school, or there is an emergency evacuation, this is the information
we use as our reference. It is the responsibility of the parent/guardian to notify the school of any changes
to home phone numbers, emails or contact names and phone numbers. If a child is in need of immediate
medical assistance, 911 will be called and if necessary, they will be transported by ambulance to the
nearest medical facility.
Parents must update their information in the state SIS/Gradebook. Please go into Grade book an update
your contact information. We will be sending all updates through this system. Please go to the parent tab
on our website and click on Gradebook. There are instructions there to get into SIS and update your
information. ​http://hawthornacademy.org/Gradebook.html

Emergency Procedures/Disaster Plan
As an important safety precaution, fire, earthquake and other emergency drills are held at regular
intervals as required by law. Instruction in safety procedures is given in all classrooms by the teacher at
the beginning of the school year and reviewed periodically. Also, a campus exit route map is posted in
each classroom.

Extra-Curricular Participation Policy
A student needs to be present for 2 hours of a school day to participate in extra-curricular activities. Any
student who has been suspended from Hawthorn Academy for any reason shall also be suspended from
attendance at or involvement in any extra-curricular activity during the full period of the suspension.

FERPA
Hawthorn Academy has adopted policies for student records and information consistent with FERPA
and PPRA, 20 U.S.C. 1232 g. Starting in 2010-2011, notice was provided in the student and parent
handbook of the referral procedures and of the availability of services for eligible students with
disabilities. Teachers implement research-based and/or peer-reviewed interventions and provide
documentation of the results on the Documentation of Response to Intervention Form which is then
reviewed by the school's problem-solving team: the Child Study Team (CST). The CST includes an
administrator, at least one special and general education teachers, and others as necessary (see additional
description of the CST in the Specific Learning Disabilities (SLD) evaluation process in Section II of this
Manual). The CST reviews student progress, identifies recommendations for instructional and/or
behavioral interventions as needed and considers the need for a referral. The team must determine
whether interventions have been implemented with fidelity and for a sufficient amount of time. A referral
is completed if an evaluation for special education is recommended. The referral form should document
parent contacts regarding concerns about the student's educational performance. The review of existing
data and evaluation determination is conducted in collaboration with the problem-solving team. If the
action taken is to conduct a full evaluation, the Special Education Director is assigned to coordinate all
areas to be assessed as part of the full evaluation. If the referral is not going to result in a full evaluation,

                                                                                                              16
Hawthorn Academy Family Handbook - Revised 02-10-2018
the school's administrator in collaboration with the Special Education Director should send the parents a
Written Prior Notice of Refusal to take the action of conducting a full evaluation and existing data;
information should be placed in an inactive special education folder.
For more information see the school website.

Fitness Class & Outdoor Recess
Children are expected to participate in outdoor and physical education activities with their class.
Consideration will only be given to children who have a medical excuse with a doctor's or parent's note
for not participating.

Food/Drink
Food and drink are permitted only in designated areas. Students are encouraged to bring a water bottle
with them so they can hydrate continually during the day. Teachers will be encouraged to identify their
students' allergies and dietary restrictions and work with parents to address individual needs. Students
will be discouraged from sharing their foods or beverages with one another during meal or snack times,
given concerns about allergies and other dietary restrictions.
Energy drinks are not allowed at school.

Classes who have a student with a food allergy will have a sign posted on their doors: Allergy Aware
Classroom. A letter will be sent home to parents of all students in that class so that they will be aware that
certain foods are restricted in that setting and for classroom activities.

Forget Something
If your student forgets something from home and you are delivering it to the school, please leave it with
the front office. We must respect the teaching time of the teacher and the students so interruptions are
minimized.

Grade Book
Students' grades and upcoming assignments will be posted to Grade Book. Grade Book will up-dated
weekly. If your student is a returning student, you will have the same access code as last year. If they are
a new student, access codes will be distributed at the fall Student-led Parent/Teacher Conferences.

To access your student's grades through the Student Information System (ASPIRE), visit the school
website at ​www.hawthornacademy.org​ , scroll over the Parents tab and click on Gradebook.
     1. Select your student's grade and click on the link. A separate window will open to allow you to
         login to your student's account.
     2. Enter your student's Username and Password. If you need your student's username and/or
         password, please contact your student's teacher (elementary students) or any of the middle
         school teachers (middle school students). Please remember that passwords are case sensitive and
         need to be at least 8 characters long, contain at least 1 letter, and 1 number or special character.
     3. Logging into your student's account will take you to the Home page where you can click on the
         student's name.
     4. A screen will show you student attendance/tardies, subject grade summaries, missing and
         upcoming assignments, assessment scores, lunch balance, and more.
     5. You can also click on the "Complete Progress Report" or "Unofficial Report Card" links at the
         bottom of the page. Please note that blank scores do not count towards a student's grade and
         only scores of zero (0) are counted as missing. Blank scores indicate that the grade for the
         assignment has not been entered or is an upcoming assignment.
If you have any questions on how to access your student's grades using ASPIRE, please contact your
child's teacher (all teacher emails are available on Hawthorn's website, ​www.hawthornacademy.org​)

Grading Scale:
Hawthorn Academy Middle School Grading Scale:
100% - 94% =       A                76% - 74% =                    C

                                                                                                           17
Hawthorn Academy Family Handbook - Revised 02-10-2018