Cumbernauld Academy School Handbook 2020-2021
Page content transcription
If your browser does not render page correctly, please read the page content below
Index
Contents                                       Section
Introduction by Head Teacher                      1
Aims of the school                               1a
School Information                                2
Staff                                             3
School Hours                                      4
School Year                                       5
Transfer/Enrolment                                6
Pupil Support Structure                           7
Equal Opportunities and Social Inclusion          8
Curriculum for Excellence/Careers Education       9
Additional Support and Bilingual Needs           10
School Improvement Plan                          11
Homework                                         12
Ethos                                            13
Spiritual, Social, Moral and Cultural Values     14
Extra Curricular Activities                      15
Freedom of Information                           16
Data Protection                                  17
Child Protection                                 18
School Discipline                                19
Home School Links                                20
Attendance at school                             21
Clothing and Uniform                             22
Meals                                            23
Placing Requests                                 24
Education Maintenance Allowance                  25
Transport                                        26
Medical and Health Care                          27
Information in Emergencies                       28
The Parent Forum                                 29
Attainment and National Results                  30
Useful Addresses                                 31
Appendices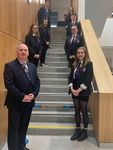 1 Introduction
Welcome to our 2020-21 handbook for Cumbernauld Academy - Our new school community was
created on 20th August 2014. In 2019 a brand new building was opened to house Cumbernauld
Academy and the following year the outdoor pitches opened on the site of the original building. This
handbook is designed to help you with information on all aspects of the school. The school has been
successful in building a new and exciting learning community serving young people and their families
from Abronhill, Carbrain, Cumbernauld, Kildrum and Whitelees Primary Schools which along with
Kildrum Family Learning Centre and Redburn School form part of our learning cluster. Our students
are involved in many events both within the school and in supporting life in the wider community. It is
our vision that the school serves and works in partnership with everyone in the local community and
beyond. This handbook will hopefully provide some useful information about the school with further
details available from our website www.cumbernauldac.n-lanark.sch.uk. Everyone who signs up for
our school website will be kept fully informed of all developments as they happen and allow them the
opportunity to contribute to the life of Cumbernauld Academy. The school also has an app which
gives access to all important information on the school. I hope that you enjoy reading this handbook
and exploring the website and I invite you to let us know how we might improve it in the future. We
also have an active parent council and welcome all members of the parent forum to contribute to the
development of our excellent school community. This year with the Covid restrictions there are
significant restrictions on extra-curricular activities and a number of events that would normally take
place have been cancelled for public health reasons.

Mark Cairns
Head Teacher

  1a Aims of the School

At Cumbernauld Academy we strive to provide a stimulating, safe and structured learning
environment where we offer a range of opportunities designed to help students develop their potential
for skills for work and leisure and to enable them to become successful learners, confident individuals,
effective contributors and responsible citizens. We aim to be a school whose values are firmly rooted
in contributing to the local community and beyond.

This general aim is supported by a number of objectives:
     Partnership is fostered among staff, students, parents and the wider community
     The educational experiences offered are based on equal opportunity for all
     Academic expectations and skills development are equally important and kept high on the
        agenda
     The professional skills and enthusiasm of the staff are valued
     Mutual respect between students and staff is nurtured, developed and maintained
     Senior students set a good example to the younger members of our school community
     Each student is treated as an individual and is offered their voice in the life of the school
     A discipline system based on positive rewards and clear agreed values is in place
     Effective pastoral support is available to each student as required
     Close links with partner primaries and nurseries are forged to ensure continuous and
        progressive education for our students
     The curriculum is designed to help to develop problem solving, practical skills, information
        and interpersonal skills and emotional and moral values in students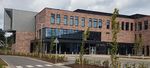    Independent thinking, co-operation, creativity and competition are encouraged in the
          appropriate circumstances
          The school is open, welcoming, friendly and is a pleasant place to be in
         Members of the local community are encouraged to make use of the school's educational
          facilities

          Covid-19 Pandemic

          NLC will continue to align supports, from across the service, in response to the
          Covid-19 pandemic, to support children and families and maintain educational
          provision. Further information is available directly from the school or from North
          Lanarkshire Council's website www.northlan.gov.uk

          2 School Information

2.1       Address                                  Tel:     01236 794 864
          Cumbernauld Academy                      Fax:     01236 725 343
          South Kildrum Ring Road                  Web: www.cumbernauldac.n-lanark.sch.uk
          Cumbernauld                              Email: offfice@cumbernauldac.n-lanark.sch.uk
          GLASGOW                                  Twitter: @CumbernauldAcad
          G67 2UF

2.2     Roll
Cumbernauld Academy is a non-denominational six-year secondary school for boys and girls which
could accommodate 1315 students.
The current roll is:
      S1             S2        S3            S4            S5             S6           Total
           187       195            174            151            142             86           935
Looking ahead for the next three years, we anticipate that the number of students entering first year
will be about, 200 each year over the next 4 years and for the roll to settle at around 1100.

2.3       Accommodation
The roll is around 935 for session 2020-21. The school is staffed to the authority's staffing standards
with a small deprivation enhancement, and the staff are well qualified and experienced. The
complement at present is 80, including a Senior Management Team of four, 6 Faculty Heads
(Curriculum), and a Pupil Support Team of six. We operate a vertical system for Pupil Support. The
LCSC has its own staffing allocation. 7.2 FTE teachers and 10 FTE ASNA staff. The accommodation
is in a brand new building opened in August 2019, with the playing fields being available from August
2020.

A Language and Communications Support Centre (LCSC) which serves the needs of 47 young
people on the autistic spectrum is a specialist feature of the school. This LCSC operates as a Faculty
in the school to support the students in their education most of which takes place in mainstream
classes.

2.4      Community Use of the School
The school facilities are available during term time for let by local clubs and groups.
Details of the letting procedure and charges may be obtained from:
Communities and Facilities Culture NL
Coatbridge Community Centre
9 Old Monkland Road
Coatbridge        Tel 01236 632778

2.5       Associated Primary Schools
The primary schools associated with Cumbernauld Academy are:
Abronhill Primary School - 01236 794870             Kildrum Primary School - 01236 632098
Medlar Road                                         Ellisland Road
Abronhill                                           Kildrum
Cumbernauld                                         Cumbernauld
G67 3AJ                                             G67 2HQ

Carbrain Primary School - 01236 794834                   Whitelees Primary School - 01236 794814
Millcroft Road                                           Whitelees Road
Carbrain                                                 Abronhill
Cumbernauld                                              Cumbernauld
G67 2LD                                                  G67 3NJ

Cumbernauld Primary School - 01236 632110
Eastfield Road
Cumbernauld
G68 0EB
2.6      Parent Council
The Parent Council can be contacted on the following email address:
parentcouncil@cumbernauldac.n-lanark.sch.uk

 3 The Staff
3.1       Senior Management Team

Mark Cairns - Head Teacher
         Overall management of the school
         Leadership, Management and Strategic Direction
         of Colleagues
         Overall Curriculum Development
         Quality Assurance
         Developing a Positive Ethos
         Inclusion and Equality Strategy
         Staff and Pupil Welfare
         Staff Appointments and References
         Staff Remits
         Managing and Monitoring the Curriculum
         Learning and Teaching – Raising Attainment
         Raising Achievement
         Management of School Budget
         Overall Responsibility for Whole School Discipline
         Reporting on and Developing Systems to
         evaluate Standards and Quality
         Liaison with Professional Associations
         Chairing SMT and PT Meetings
         Overall Management of Building and Repairs
         Professional Adviser to the Parent Council
         Consultation with Parents
   Production of School Handbook
      Planners
      Inventory
      School Improvement Planning
      School Improvement Report
      SMT Link with Office and Admin Staff
      Statistical returns relating to staff matters
      Link with school chaplains
      All aspects of new build maintenance
      Strategic direction of the Inclusion Base
      SMT Link with ICT Technician, Humanities, Science

      Lisa McGuigan –Depute Head Teacher
      Deputising for Head Teacher when out of school
      Day to Day Running of the School
      Discipline for Islay House
      House Council for Islay House
      Monitoring of School Dress for Islay House
      Monitoring of developments in CfE S1/S2/S3
      S1/S2/S3 Curriculum
      S1/S2/S3 Assessment
      S1/S2/S3 Reporting
      S1/S2/S3 Monitoring of Attainment
      S1/S2/S3 Parents' Meetings
      S1/S2/S3 Assemblies
      S1/2/3 Options
      Awards Ceremonies S1-3
      Absence Cover
      Staff Development, PRD and CPD
      Extra-curricular clubs and activities
      Excursions and Trips S1-3
      Scottish standardised national Assessments (SNSA)
      School Fund
      School Photographs
      Strategic Leadership of Language and Communication Support Centre
      ASNA Coordination with NH (LCSC)
      Scottish attainment Challenge
      Co-ordination of In Class support (With NH)
      Whole school timetable with SB
      SMT Link with Maths , LCSC

Vicki Hart – Depute Head Teacher

      Deputising for Head Teacher when out of school
      Day to Day Running of the School
      Pupil Support Co-ordinator
      Inclusion and Equality Operational
      Management of Pupil Equity Fund
      Child Protection Co-ordinator
      Adult Protection Co-ordinator
   Designated Teacher – Looked After Children
      Suicide & Self-harm Co-ordinator
      GIRFEC Co-ordinator
      REACH Co-ordinator
      Link with External Agencies
      HART
      MAST
      Skills for Life
      Nurturing
      Liaison with HSPO
      Equal Opportunities
      Options – S3-6
      Focus on 5
      Eco School Co-ordinator
      First Aid Co-ordinator
      Statistical returns in relation to Pupil Welfare
      Aspects of DYW (TBC)
      Oversight of Probationers and Students
      Strategic overview of Pupil Equity Fund
      Discipline for Skye House
      House Council for Skye House
      Monitoring of School Dress for Skye House
      Primary/Secondary Liaison
      Summer School
      Liaison with Technicians, Librarian
      SMT link with Performance and English, SfL Pupil Support,
      Health and safety Officer

Sean Byers – Depute Head Teacher

      Deputising for Head Teacher when out of school
      Day to Day Running of the School
      Monitoring of developments in Senior Phase
      Whole School Timetable (with LMcG)
      S4/5/S6 Curriculum, Assessment, Reporting, Monitoring and Raising of Attainment, Parents'
       Meetings, Assemblies, Senior Awards Ceremonies,
      SQA Coordinator Prelim exams
      Organisation of Invigilators
      All consortium arrangements
      S6 Graduation
      UCAS
      EMA Scholar
      S6 Yearbook/Prom/Voluntary Placements
      Vocational Education
      Prefects & Ambassadors
      Citizenship
      Out of School Hours Learning/Easter
      Wider Achievement & Leaver Destinations
   Discipline for Arran House
   House Council for Arran House
   Monitoring of School Dress for Arran House
   School Transport
   Statistical Returns relating to H&S
   Charities
   Outward Bound
   Excursions S4-6
   ICT Coordinator
   ICT Inventory
   ICT Budget
   GLOW
   SEEMIS
   School Website and Social Media
   SMT link with Business/Computing, Design, Modern Languages
3.2     Support Staff
Librarian             Mrs S Kilbride

Technicians           Mr J Cairney – Senior Technician
                      Mr D Englebright – ICT
                      Mrs J Watson – Science
                      Mr M Thomson – Technical

Janitors              Mrs J Thomson – Senior Janitor
                      Mr A Mulrine

Admin Staff           Miss M Pedlar – Admin & Finance Assistant
                      Mrs K Donaghy – Senior Clerical Assistant
                      Mrs M Colquhoun
                      Miss M Sweeney
                      Miss M Millar

ASNA

                      Mrs S DeZutter
                      Mrs C Dixon
                      Mrs A Docherty
                      Mrs S Docherty
                      Mrs C Donaldson
                      Ms L Findlay
                      Ms J Fitzpatrick
                      Mrs J Lyons
                      Mrs S McKeown
                      Ms L Reid
                      Mrs G Roxburgh-Begg
                      Mrs A Reynolds
                      Mrs L Wilson
                      Miss E Young

Home School
Partnership Officer   Mrs J Love

Catering Supervisor   Karen McGuire
3.3     Teaching Staff
The staff are shown by subject department. The current teaching staff is 74.2 and this number of
teachers is adjusted each session according to the school roll.

  Leadership Team                              Humanities
 M Cairns                HT      M/Ph    S Green                     FH
 S Byers                 DHT      T      C Hodgeman                 Prob       MS
 V Hart                  DHT     E/D     S McNamara                            RE
 L McGuigan              DHT      M      L A Short                            H/MS
   English and SfL                       D Murray                               G
 E Heron                 FH         E    V Lanagan                           MS/Psyc
 M E Passmore                       E    R Tighe                               MS
 L Robertson-
                                    E    J McGowan                              MS
 Bishop
 A Cope                 Prob        E    D Waddell                              H
 F Brown                            E    A McClements               Prob        RE
 K Moseley                          E              Design
 L Hall                             E    K Lucas                  FH            T
 S MacDonald                        E    S Byers                    DHT         T
 A Smith                Prob        E    G Wells                    Prob        T
 J McGuinness                     SfL    D Lawson                               T
 Carron Casado                   E/SfL   R Henderson                            T
   Maths and ML                          K Polin                                A
 Colette O'Neill         FH       ML     A Farrow                               A
 G Sheridan             PTPS       M     J Smyth                                A
 A Lamb                 PTPS       M     M Cree                                 A
 K Scott                           M     H Miller                               HE
 L McGuigan             DHT        M     L Steggles                             HE
 A Bunyan                          M     F MacLeod                 PTPS         HE
 L McArthur                        M     A Mackenzie                            HE
 K Wilson                          M        Performance
 L Carnohan             Prob       M     C McDaid                      PT       PE
 A Muir                           F/G    Jamie Parker                           PE
 R Graham                         F/S    O Quinn                                PE
 Emma Hamilton                    F/S    S Preston                 PTPS         PE
 David Henderson                 F/G/S   R Kennedy                              PE
    Business and
                                         J Campbell                             M
       Comp
 U Johnston              FH        B     J MacMillan               PTPS         M
L Donald                           C      H Phillips                             M
 M Carrick                         B/C     C Duncan                               M
 A McGarry                          B      V Hart                       DHT        D
       Science                             N Tulloch                               D
 B Swan                   FH       Ph                LCSC
 K Bear                   Prob     Ph      F Stevenson                  FH        PE
 A Wright                          Ph      G Horisk                               M
 J Lewis                           Ph      T Kilmowicz                             H
 M Linnen                          Ch      T McLcoy                               PE
 C Brandon                Prob     Ch      M Boyd                                 MS
 P McCrannor                       Ch      A Myles                                 E
 R Gartshore              Prob     Bi      Z Haining                               E
 P Beaton                          Bi      C McKerron                            Prim
 K Cahill                          Bi      Vacancy                               Prim

 4 School Hours

The school day is currently organised as follows:

                   P1       P2    Interval     P3        P4     Lunch    P5     P6       P7
                                                                                        2.55
 Mon/Tue/Thu                                                                              –
                   8.55    9.45    10.35     10.50      11.40   12.30    1.15   2.05
                                                                                        3.45
                     –      –        –         –          –       –        –      –
                   9.45   10.35    10.50     11.40      12.30   1.15     2.05   2.55
    Wed/Fri                                                                              x

 5 The School Year – 2020/21

School Holidays 2020-2021
School Holidays                                                  Starts                           Finishes

 First Day of School                                              13 Aug 2020
                                                                  (Thu)

 Autumn Half Term Holidays                                        25 Sep 2020                      28 Sep 2020
                                                                  (Fri)                            (Mon)

 Autumn Holidays                                                  12 Oct 2020                      16 Oct 2020
                                                                  (Mon)                            (Fri)

 Winter Holidays                                                  23 Dec 2020                      5 Jan 2021
                                                                  (Wed)                            (Tue)

 Spring Half Term Holidays                                        8 Feb 2021                       10 Feb 2021
                                                                  (Mon)                            (Wed)

 Spring Holidays                                                  1 Apr 2021                       16 Apr 2021
                                                                  (Thu)                            (Fri)

 Summer Half Term Holidays                                        28 May 2021                      31 May 2021
                                                                  (Fri)                            (Mon)

 Summer Holidays                                                  25 Jun 2021
                                                                  (Fri)

 6 Transfer/Enrolment

6.1       Transfer from Primary
Almost all of our students come to Cumbernauld Academy from our five partner primary schools. We
meet regularly with the Head Teachers of the primary schools to discuss the transition arrangements
for students and there are many transition activities and events. The Primary HTs meet with Mr
Cairns and the DHT for transition regularly to discuss links and the exchange of information. The
Head Teacher and Senior Staff meet with Primary 7 parents and students informally in their own
primary schools each year. There is an enhanced transition programme for all P7s from October.
Primary 7 pupils attend a three week transition block from October to December following a timetable
of classes. Primary 5-7 parents and students are invited to a Showcase Evening in Cumbernauld
Academy around October. Newsletters from the secondary are issued 4 times per year to Primary 7
students. In the summer term each year the primary students spend two days at Cumbernauld
Academy following a "typical" first year timetable. Pupil Support staff talk to the Primary 6 and 7
teachers to get information on students, particularly those who have particular needs. PT Support for
Learning and the PT for the LCSC and Home School Partnership Officer are also involved in this
process. This session due to Covid, the transition programme is a virtual one, however we are hopeful
that all P7 students will get the opportunity to enter the building before they begin in August.

Primary school records, Primary 7 profiles and the information gathered by staff are used to help
group the students into mixed-ability classes in S1 in some subjects to ensure that students start
courses at an appropriate level in others. Although students from different primary schools are mixed,
we make sure that more than one student from each school is in each S1 class. Parental wishes
regarding placement of twins are taken into consideration.

6.2      Placing Requests
Parents with students from schools outwith the catchment area who wish to enrol their children in
Cumbernauld Academy at the normal transition time are welcome to contact the school to arrange a
time to visit the school. The enrolment simply requires the completion of a placing request form,
obtainable from their primary school. We like to make contact with all such students before the end of
May so that they can participate in the two day visit and their transition into secondary school in
August is made as smooth as possible.

6.3     Leaving Dates
Students who reach the age of 16 by 30 September may leave school at the end of the previous
session. Students who reach the age of 16 by 28 February may leave school at the end of the
previous Christmas term.

          Pupil Support
Cumbernauld Academy Pupil Support Team takes a holistic approach to promoting the development
and wellbeing of each student in their care. This is to ensure that every student has the opportunity to
develop a trusting and secure relationship with their Pupil Support Teacher who has the responsibility
to look after them, listen to their concerns, involve others where necessary and take account of the
stage of growth, development and maturity of each individual in the social and community context.

There are six Pupil Support Principal Teachers(PTPS) with an extended team of additional support
staff. Each PTPS has the responsibility for approximately 160 students in one of the three Houses.
The House System operates in a vertical structure which allows family members to have the same
Pupil Support Teacher in the same House and thereby providing a single point of contact for parents
and carers.

The day-to-day role of the PTPS is to advise and support students on the important decisions they
are required to make as they develop over the years. Pupil Support staff help and provide resources
to allow students to make informed choices on their subjects, careers, health, social and emotional
well-being. The Pupil Support staff interview students routinely throughout the year to give personal
support where appropriate .Pupil Support staff monitor timekeeping, standards of uniform and
attendance. The extended PST includes Jacqueline Love, Home School Partnership Officer located
within the school, PC Gregor Mackie and professionals from other agencies that extend the levels of
support available to our students.

Pupil Support staff manage Personal Support and teach Skills for Life to raise awareness and
develop students' knowledge and understanding, skills, capabilities and attributes which they need for
mental, emotional and social wellbeing now and in the future. The topics taught within the Skills for
Life programme for S1-6 include Mental and Emotional wellbeing, Social Wellbeing, Planning for
Choices and Changes, Substance Misuse and Relationships, Sexual Health and Parenthood. All
topics have been designed to allow for coherence, depth, progression and enjoyment.

In S1 the Personal Support Teacher also plays a vital pastoral role for the Pupil Support teacher
through their regular contact with the same group of students.
Pupil Support teachers are happy to see parents by appointment, which can be made by telephoning
the school office or by email. They are also available at the year group parents' meetings and other
meetings held during the year.

7.1      The Pupil Support Staff
In the school we have a vertical system for pupil support. This means that each child remains with the
same Pupil Support teacher throughout their school career. Usually, children from the same family will
all have the same Principal Teacher Pupil Support. Each PT Pupil Support is attached to a house. A
Depute Head Teacher has overall responsibility for discipline within each house.
Please use the school number in the first instance to contact the PST. In the event of lockdown each
PTPS can be contacted using the numbers below.

Pupil Support Coordinator – Miss V Hart

 House                     DHT Responsible            PT Pupil Support (Lockdown number)
                                                      Miss Fiona MacLeod (0756161406)
 Islay House               Mrs Lisa McGuigan
                                                      Mr D Waddell (07561614057)
                                                      Mrs Julie McGowan (07561614419)
 Arran House               Mr Sean Byers
                                                      Mr Graeme Sheridan (07561614095
                                                      Mr Stuart Preston (07561614391)
 Skye House                Miss V Hart
                                                      Mrs Joanne MacMillan (07561654868)

                           DHT Responsible                        Principal Teacher

 Support for Learning      Miss V Hart                            Miss E Heron

 Language and
                                                                  Mrs Francess Stevenson
 Communication             Mrs Lisa McGuigan
                                                                  (07756585133)
 Support Centre

 8 Equal Opportunities & Social Inclusion

In the aims of the school you will see that we are committed to providing an appropriate educational
experience to all students. This is provided irrespective of their gender, sexual orientation, race,
religion or ability. Matters regarding racial or religious intolerance are treated seriously and
investigated fully. Contact your child's Pupil Support Teacher or Miss V Hart, DHT should you have
any concerns.
Issues of equal opportunity will be dealt with during some lessons, for example Modern Studies,
Religious Education or Skills for Life. We treat all students as valued individuals and try to respond to
their needs as and when they arise. We also organise industry partnership and enterprise events to
explore career paths during which we promote equality of access to all students.

The school is committed to assessing all policies and practices to ensure there are no negative
impacts on any group of people.

Implementation of the Education and Families Equality Policy including action taken to eliminate
discrimination and promote equality of opportunity and good race relations.
The Equality and Human Rights Commission's Technical Guidance for Schools in Scotland is the
essential guide for the school community to promote equality. This can be accessed at:
http://www.equalityhumanrights.com/publication/technical-guidance-schools-scotland

 9 Curriculum for Excellence

What is Curriculum for Excellence?
Curriculum for Excellence has transformed education in Scotland by providing an improved, more
flexible and enriched curriculum for all children and young people from 3 – 18. The curriculum
includes all of the experiences which are planned for children and young people through their
education, wherever they are being educated. All schools and nurseries in North Lanarkshire are
working hard to raise standards so that children and young people will develop all of the skills
necessary to continue to be successful when leaving school and entering the world of higher
education, training or work.
Curriculum for Excellence is underpinned by the values of Cumbernauld Academy and inscribed on
the mace of the Scottish Parliament – wisdom, justice, compassion and integrity. The purpose of
Curriculum for Excellence is encapsulated in the four capacities – to enable each child or young
person to be a successful learner, a confident individual, a responsible citizen and an effective
contributor.

More information can be found on the Education Scotland website at:
http://www.educationscotland.gov.uk/ or on the ParentZone Scotland website at:
http://www.educationscotland.gov.uk/parentzone/.

What are the curriculum areas in Curriculum for Excellence?

There are eight curriculum areas:-

Expressive Arts                         Religious and Moral Education
Health and Well Being                   Sciences
Languages (literacy)                    Social Studies
Mathematics (numeracy)                  Technologies

Importantly, literacy and numeracy are given added importance because these skills are so vital in
everyday life. All teachers will have responsibility to teach literacy and numeracy.

Learning is divided into two phases.

The Broad General Education (BGE) is from nursery to the end of S3. Learning is divided into levels.

LEVEL                   STAGE
Early                   the pre-school years and P1 or later for some
First                   to the end of P4 but earlier or later for some
Second                  to the end of P7 but earlier or later for some
Third and fourth        S1-S3, but earlier for some

The SENIOR PHASE is from Secondary School Year 4 and beyond:
Senior Phase        S4 – S6 and college or other means of study

How will my child's learning be assessed?
Assessment is an important part of the Curriculum for Excellence and, at all levels, pupils' progress is
closely monitored by teachers and staff.In turn, teachers and staff work with pupils to reflect on their
results, looking at their strengths and learning needs, agreeing next steps and action based on these.
As they progress, pupils become more involved in this process, as they develop the skills to make
effective judgments on their own learning, developing personal expertise that will be important to them
throughout life. Assessment also helps teachers plan learning experiences which are motivating and
challenging. Children who may have additional support needs will be assessed using methods best
suited to their individual requirements.

There are different ways of assessing each child's progress to make sure that potential is achieved.
Progress is reported to parents and carers on a regular basis. New qualifications were introduced in
2014 and 2015.

National 4 and 5 qualifications from 2013/2014
Access, Highers and Advanced. New Highers in most subjects were introduced in almost all North
Lanarkshire schools in 2014/15

In playrooms and classrooms staff will be using improved ways of assessing children's learning taking
account of national and local advice and guidance. Your child's progress will be reported to you so
that you know how well your child is doing.

Each year Cumbernauld Academy will let you know what is being done to implement Curriculum for
Excellence so that you can be confident that your child is receiving a high quality education.

Raising Achievement for All forms the overarching strategy for the service. Subtitled 'Experiences to
Last a Lifetime', this strategy aims to harness the combined forces of Learning and Leisure Services
to provide a rich set of learning opportunities and experiences for young people and adults which
begin in the classroom, nursery or learning centre and extend out into the community and the wider
world beyond. In seeking to offer 'Experiences to Last a Lifetime', we will also look to draw upon 'a
lifetime of experiences' already there in the communities which make up North Lanarkshire."

9.1     S1 - S3 (Broad General Education)

Students in Cumbernauld Academy will be offered a broad general education during the General
Phase (S1-S3). They will study a full range of subjects from the eight curriculum areas previously
listed. In addition they will be given opportunities to participate in interdisciplinary initiatives as well as
a wide variety of activities out with the standard curriculum to enable them to develop into successful
learners, confident individuals, effective contributors and responsible citizens.

An element of personalisation and choice is available to students in S1+S2 to choose electives each
year which rotate in blocks of approximately eight to ten weeks. Students can choose topics ranging
from Physical Education to Business to Home Economics and classes promote cooperative learning
approaches to generate enthusiasm and encourage active participation by all students.
Below is shown a typical First Year student's timetable. However this session the school is operating
a timetable of 15 double periods and 3 single periods to reduce pupil movement around the school.
The timetable operates over a two week period to ensure coverage in all curricular areas.

  Week
                     1              2              3                4             5              6            7
   A
                                                                Modern        Business
  Mon             Sciences       Sciences    Modern Studies                                   English       English
                                                                Studies       Enterprise
                     1              1              3                3             5              6
  Tues            Sciences       Sciences       French           French      Mathematics       Music        Music

                     1              1              3                3             5              6            7
                                Mathematic       Home            Home          Modern         Modern
  Wed           Mathematics
                                    s          Economics       Economics       Studies        Studies
                     1              1              3                3             5              6
                                 Modern        Design &         Design &
      Thu      Modern Studies                                                Mathematics      English       English
                                 Studies      Technology       Technology
                     1              1              3                3             5              6
                                Mathematic                      Skills for   Art & Design   Art & Design
      Fri       Mathematics                  Skills for Life
                                    s                             Life         Elective       Elective

  Week
                     1              2              3                4             5              6            7
   B
                 Design &        Design &                                     Business
  Mon                                           French           French                       PE Core       PE Core
                Technology      Technology                                    Enterprise
                     2              2              4                4             5
  Tues            English        English         Drama           Drama       Mathematics      RE Core       RE Core

                     2              2              4                4             5              6            7
                                  Art &                                        Sciences       Sciences
  Wed           Art & Design                   Computing       Computing
                                  Design
                     2              2              4                4             5              6
      Thu         French          French        PE Core         PE Core      Mathematics      PE Core       PE Core

                     2              2              4                4             5              6
                                                                                Home           Home
      Fri          Music          Music         English         English
                                                                              Economics      Economics

9.2         S4 – S6 Senior Phase

Every young person is entitled to experience a senior phase of education where they can continue to
develop the four capacities and also obtain qualifications. The senior phase of the curriculum relates
to the period S4 to S6 in schools.

This senior phase should:

           provide specialisation, depth and rigour
           prepare them well for achieving qualifications to the highest level of which they are capable
           continue to develop skills for learning, skills for life and skills for work
           continue to provide a range of activities which develop the four capacities
           support them to achieve a positive and sustained destination.

As young people move into S4, they will continue to develop the four capacities to become successful
learners, confident individuals, effective contributors and responsible citizens.
To do so, they must continue to have opportunities that reinforce their broader learning and
achievements through a range of experiences including enhancing skills for life and skills for work, an
active and healthy lifestyle and an appreciation of Scotland and its place in the world. There will be
continued opportunities to maintain and enhance their literacy and numeracy skills.

They will also start building their lifelong portfolio of qualifications. The qualifications young people
aim for should be flexible and designed to offer pathways to the next stage, whether in further or
higher education, employment or training. They should be able to be taken at school, college or other
settings and they should provide credit for young people's attainment. The new qualifications, National
4 National 5 and Higher have replaced previous Standard Grade & Intermediate Levels. Students can
still go on to study for Advanced Higher Qualifications in some subjects.

These courses will begin in the final year of the General Phase and will offer a seamless transition to
the Senior Phase.

While many students will elect to study a broad range of traditionally 'academic' subjects an
increasing number will choose to combine these with skills for work courses which are specifically
designed to encourage students to develop skills and confidence in readiness for the World of Work.

The Courses provide practical experiences that are linked to particular careers and will help young
people to develop knowledge and skill which will be vital not only for employment but for life in
general.

At this stage, the needs of students are taken into account when choosing subjects and this selection
is supported by their Pupil Support teacher and by staff from Skills Development Scotland.
To emphasise the responsibility now placed upon them in the Senior Phase, students will be expected
to sign an agreement which sets out reasonable expectations on behalf of the school and of the
student. This agreement is countersigned by staff from the school.

9.3     Skills for Work (Limited this session due to Covid 19)

Cumbernauld Academy is working in partnership with 5 other local high schools (Greenfaulds, Our
Lady's, St Maurice's, Kilsyth and Chryston) to develop new opportunities for students to develop skills
for work. Collectively we are working in partnership with New College Lanarkshire to provide
opportunities including in the following areas Hairdressing, Beauty Therapy, Horticulture, Early
Education and Childcare, Construction and Vehicle Technology. Opportunities for all students to
obtain a high quality extended work experience placement are also offered.

In addition, we have developed a good number of partnerships with local businesses and voluntary
organisations which provide additional opportunities for students to develop further skills appropriate
for the workplace and in line with Developing the Young Workforce (DYW).
9.4     Careers Education

Our Careers Education Programme begins in second year and overall aims to develop career
management skills to ensure each student achieves a positive destination. At Cumbernauld Academy
we are committed to working with students to ensure they are prepared for later life and are able to
build the skills, knowledge and self-awareness to develop aspirational career aims and the confidence
to achieve them. Working with SDS adviser Drew Young and a range of partners, we continue to
develop and improve our programme to meet the requirements of DYW.

Our Skills for Life programmes for S1 – S6 contain important careers information to support subject
choices as well as allowing students to explore their own strengths and skills in order to pursue their
chosen career path. Students at all stages are provided with one to one support from their Pupil
Support Teachers to help them make informed choices regarding their future. Our careers board is
regularly updated and provides students with information regarding current training and
apprenticeship opportunities as well as forthcoming college/university open days.

Each year the school organises a considerable number of visiting speakers to talk to groups of
students (mainly from fourth year upwards) on different jobs, Higher Education, Further Education etc.
Students may choose to attend a certain number of these talks. In addition, senior students have the
opportunity to attend university and college open days.
Our careers programme is also supported by Skills Development Scotland and our Careers Advisor
Drew Young who is based within the school three days a week. Drew is involved in the delivery of
group sessions to S4-S6 students as well running a drop in clinic for students in need of careers
advice. Our programme of careers advice runs in conjunction with the My World of Work website,
delivered by Skills Development Scotland. It contains information on the job market as well as offering
specific help tackling tough interview questions, writing a CV or personal statement. The website also
provides students with the resources to plan, build and direct their career throughout their lives.
To explore My World of Work and the range of tools on offer, visit
www.myworldofwork.co.uk

9.5     Contact with the Careers Service

Parents are of course welcome to contact the Careers Officer (Mr Drew Young) for help and advice
concerning their child's courses or career prospects. This can be done through the local Careers
Office:-
Area Careers Office,
Muirfield Centre,
Brown Road,
Seafar,
Cumbernauld, G67 1AA

Tel: 01236 720889
Fax: 01236 726908

  10 Additional Support Needs

Cumbernauld Academy complies with the Education (Additional Support for Learning) (Scotland) Act
2004 as amended by the Education (Additional Support for Learning) (Scotland) Act 2009.

North Lanarkshire Council's policy is contained within "Support for Learning Policy into Practice 2", a
copy of which is available in the School. The school has a Support for Learning Policy, available from
the school on request, which is consistent with North Lanarkshire Council guidelines.
A wide range of factors may give rise to a young person having additional support needs. These may
be as a result of
      Disability or health needs
      Social, emotional or behavioural factors (SEBN)
      Family circumstances
      Difficulties with the learning
          environment
Looked After Children i.e. children who
are cared for directly or whose care is
supervised by the local authority are
deemed to have Additional Support
Needs unless assessment determines
otherwise.
Students who have English as an
additional language are supported as
required within the classroom setting. If
required, further support and advice is
sought from EAL Support Team.
All Staff, in particular Pupil Support and
Access to Learning, work together to
ensure early identification and that the
most appropriate and least intrusive
supports are put in place.
If parents have concerns regarding any of the factors described above, the first point of
contact to discuss these would be the Pupil Support Teacher.

Transition planning from primary to secondary for young people with additional support needs begins
in Primary 6. All those involved with the young person's education, including the parent /carer and
young person, meet to discuss and plan how needs can be best met at secondary and if any
additional resources will be required. Similarly as young people are moving towards the end of their
formal education, post school transition planning takes place and will for some young people begin as
early as S3. This is to ensure that our young people with additional support needs have better choices
and chances as they leave school in finding a positive destination.
For the majority of young people their additional support needs will be met within the day to day work
in the classroom. Classroom needs are identified through transition planning and all staff have safe,
confidential access to this through our electronic system First Class. This information is updated
following student monitoring reports and review meetings.

For some young people with significant needs supports can be requested from outwith the classroom
but within the school and/ or education. This may include support for learning, inclusion base, social
skills group, home school partnership officer, technology support, educational psychologist, school
counsellor and focussed group-work. There is a wide range of interventions available and the
individual needs of each young person are carefully considered to ensure that the most appropriate
supports put in place. We have a clear structure that encourages recognition, discussion and
monitoring of each individual pupil and their specific needs. We use a solution focused method to set
targets and identify best use of resources and personnel. If these supports are significant and long
term then an Additional Support Plan (ASP) may be required. The plan is drawn up by the designated
Pupil Support or Support for Learning Teacher in consultation with class teachers, the young person
and parents/ carers. In certain cases the PT Support for Learning will become the Pupil Support
teacher for an individual who might require significant on-going support for a significant period of time.
Long and short term targets are built around the 8 Health and Wellbeing indicators within a
Curriculum for Excellence. This plan is monitored and evaluated regularly. Getting it right for me
(GiRFMe plans) enable staff to plan effectively for children and young people with Additional Support
Needs.GIRFMe plans enable staff to plan effectively for children and young people when
interventions are requires to support their learning a improve outcomes. Parents/carers and pupils are
an essential part of the assessment; planning and review processes and their views will be actively
sought. Some children and young people may require significant support from education and at least
one other agency, such as health, social work and/or voluntary agency to help them meet their
learning targets. Where this support requires a high level or co-ordination the opening of a Co-
ordinated Support Plan (CSP) may be considered. A CSP may be initiated by the school or another
agency.

Parents/carers and young people can, if they wish, request that a CSP be considered and would be
involved in the process.

Parents/carers will receive letters from the Education Authority throughout the CSP process.

Parents/carers and young people will be invited to take part in multiagency meetings and their views
will be recorded in the plan.

Where more intensive support for a child or young person needs to be planned for, usually when a
number of agencies are involved in supporting their wellbeing then a Child's Plan may be developed.
The plan will tell you what actions need to be taken and who will help with each action. It will usually
be someone called a 'Lead Professional' who will have the job of making sure that the actions
outlined in the plan take place and things get better for the child or young person.

Some children and young people may require significant support from education and at least one
other agency, such as health, social work and/or voluntary agency to help them meet their learning
targets. Where this support requires a high level of co-ordination the opening of a Co-ordinated
Support Plan (CSP) may be considered. A CSP may be initiated by the school or another agency.
Parents and young people can, if they wish, request that a CSP be considered and would be involved
in the process. Parents will receive letters from the Education Authority throughout the CSP process.
Parents and young people will be invited to take part in multi-agency meetings and their views will be
recorded in the plan.

Cumbernauld Academy also has a Language and Communication Support Centre (LCSC) which
serves mainly the Cumbernauld, Kilsyth, Chryston and parts of Airdrie and Coatbridge areas for
students on the autistic spectrum who require specialist input to access a mainstream curriculum.
Currently there are 36 students accessing the curriculum with support from 7 teachers and 10 ASNAs.

Support and Advocacy for young People and Parents
There are a number of recognised agencies and organisations that can provide further support
and advice to parents and young people and provide an advocacy service for young people if
appropriate. These include:
    "Enquire", the Scottish advice and information service for additional support for
       learning.
    Scottish Independent Advocacy Alliance
    Scottish Child Law Centre

10.1    Dispute Resolution
North Lanarkshire Council is committed to resolving any differences of views through discussion,
dialogue and building on common ground.

If the matter cannot be resolved with the Education Authority you have the right to request mediation.
An independent mediation service is available to parents and young people through Resolve (see
contact details at the back of this handbook). Mediation is free and independent of the Education
Authority.

In the event that a disagreement cannot be resolved through mediation, then an application for
Independent Adjudication (see contact details at the back of this handbook) can be made by
parents free of charge. The Independent Adjudicator will make recommendations to the Education
Authority about how the dispute should be resolved.

The Additional Support Needs Tribunal has been set up to hear appeals made by parents or young
people on the decisions made by the Education Authority relating to Co-ordinated Support Plans,
placing requests and post school transition. If you disagree with any decision relating to your child's
Co-ordinated Support Plan, either the creation of a CSP, or the content of it, you may be entitled to
   refer to the Tribunal.

    11 School Improvement Plan

   The principal targets for taking the school forward are connected to Education and Families 'Raising
   Achievements for All' strategy. Students will be offered a rich set of learning opportunities and
   experiences through Curriculum for Excellence courses. Raising Attainment for all students will
   continue to be a key target within the school improvement plan. Additional information can be
   obtained from the Education Scotland website: www.educationscotland.gov.uk

          Cumbernauld Academy
     Improvement Action Plan 2020-21
Target 1- Recovery, Health and Wellbeing for                     Target 3- Development of BGE Reporting
the cluster                                                      and Assessment
a. Clear procedures for Digital Learning are                     a. Introduce the Progress and Achievement
   established and implemented for all                              Reporting programme for all BGE reports.
b. A clear vision is established for cluster                     b. Develop knowledge and confidence in
   working which places positive outcomes for                       using all aspects of the Progress &
   children at its heart.                                           Achievement programme to monitor and
c. A wellbeing Audit is carried out                                 track progress in BGE, and plan
d. All practitioners across the cluster are                         interventions where required.
Target 4- Careers Education Standard
                                                              a. Introduction of a skills framework S1-6
                                                                 that will allow pupil skills and knowledge
Target 2 - Pupil Voice – The Cumbernauld Pupil                   to be tracked and profiled at each stage
Parliament & Rights Respecting School Award                   b. Establishment of teacher ambassadors to
a. Develop a whole school approach to                            drive forward the careers education/DYW
   Student agency with the implementation of                     agenda within each faculty
   Pupil Parliament to work collaboratively                   c. Increase the number & quality of
   with staff driving school improvement                         employer partnerships with Cumbernauld
b. A rights based approach in accordance with                    Academy
   UNICEF which will support school values
   and vision.
c. Development of leadership opportunities
   for all students to create sustainability and
   build legacy.

   Cumbernauld Academy was inspected in 2016 and the findings can be seen
   below.

   Cumbernauld Academy
   North Lanarkshire Council
   Cumbernauld Academy is a new school resulting from the merger of Abronhill High School and
   Cumbernauld High School. It opened on 18 August 2014. The school currently sits on the site of the
   previous Cumbernauld High School. Plans have been approved for the construction of a new school
   building within the existing site.
   Recently, as you may know, my colleagues and I inspected your child's school. During our visit, we
   talked to parents and young people and worked closely with the Head teacher and staff. We wanted
   to find out how well young people are learning and achieving and how well the school supports young
   people to do their best. The Head Teacher shared with us the school's successes and priorities for
improvement. We looked at some particular aspects of the school's recent work, including how the
school is building a sense of community and how it is developing the quality of learning and teaching
for all young people. As a result, we were able to find out how good the school is at improving young
people's education.

How well do young people learn and achieve?
Most young people are learning and achieving well. They have settled well and express pride at being
part of Cumbernauld Academy. Most young people speak positively about their learning and how they
are developing their skills and interests. Most young people including those from the Language and
Communication Support Centre (LCSC) are motivated and keen to learn. They appreciate the support
which they are receiving. Within the LCSC, learners are supported to share their views in appropriate
ways. In classes they are working well with other learners. All young people are encouraged to be
fully involved in the life of the school. Relationships between young people and staff are very positive
and respectful. Learners' experiences are being enhanced through increased access to digital
technology in a number of curriculum areas. For example, young people are using iPads for research
and developing their skills in foreign languages. Heart monitors are being used in physical education
to illustrate personal fitness. In science, Twig which is an educational resource, is being used to
access a range of video clips about the heart. The school should develop further a shared
understanding of the features of high quality teaching. This will ensure that, within classes, there is a
variety of learning and that lessons are not too teacher directed. When given the opportunity young
people work well together and are keen to assume responsibility for their own learning. In the senior
phase, young people are agreeing learning targets with their teachers. Conversations about progress
towards these targets are helping young people to keep on track.
In the best practice, young people receive verbal and written feedback which supports them in
understanding their strengths and next steps in their learning. Young people would benefit also from
increased opportunities to learn from each other and discuss and share their learning. Learners'
experiences are being enriched with access to a wide range of opportunities to accept responsibility.
Young people make a very good contribution to the school's ethos, particularly through the work of
the house system. For example, young people participate in a variety of valuable learning
experiences linked to charity initiatives. Groups challenge intolerance through, for example, the
school's LGBT group and the national initiative Nil By Mouth. School captains and prefects are
positive role models for others. Young people, particularly in S6, demonstrate leadership skills in a
variety of areas including community service and organising events. The school should now look to
increase the opportunities for those young people in S1 to S3 to assume more active leadership roles.
The school ensures that young people's learning and achievements are being celebrated within the
school and in the wider community.
Most young people, including those from the LCSC, are making appropriate progress. The school is
developing arrangements which will provide an overview of attainment and progress being made by
learners across S1 to S3. This will help to ensure that all learners are being suitably challenged and
supported in their learning. In this first year of presentation for national qualifications as a new school,
the attainment of young people is variable. For those young people supported in the LCSC,
attainment in national qualifications is improving. For a few young people this is leading to
qualifications at Higher level. For young people in S4 to S6, performance is generally in line with the
young people across Scotland with similar needs and backgrounds. The school has in place
arrangements to track and monitor progress to ensure appropriate challenge and levels of study for
young people in the senior phase.

How well does the school support young people to develop and learn?
Most young people feel safe and cared for in school and feel that there is a member of staff whom
they would contact if there was a problem. In most classes, activities are suited to the needs of most
learners. In the best lessons, young people are motivated through stimulating activities and the
opportunity to work collaboratively with others. In a number of lessons the pace of learning could be
more challenging and provide more opportunities for young people to take greater responsibility for
their own learning. The needs of young people requiring additional support are being well met through
the pupil support team, the LCSC and additional support needs assistants. Subject teachers help
those young people in the LCSC to overcome their anxieties and participate fully in class activities.
The school has developed very effective links with partner agencies to identify and provide support
strategies for young people and their families.
The school is developing its curriculum in line with national advice. The curriculum provides a broad
general education for all young people from S1 to S3. In S1 and S2, young people experience a range
of learning across subject areas, which is preparing them for more advanced study. For young people
in the LCSC, the school should ensure that, whenever possible, they can access all areas of the
curriculum. The curriculum in S3 allows opportunities for young people to choose subjects in which
they have an interest or which they wish to study in greater depth. In the senior phase young people
choose from a range of National Qualifications, a few vocational courses and opportunities for
personal achievement. Opportunities for achievement such as the Saltire Award and the SQA
Leadership Award enhance young people's curriculum. The school has plans in place to develop
further the range of these opportunities. All teachers are aware of their responsibilities in developing
young people's skills in literacy and numeracy. They also recognise their role in promoting positive
attitudes to health and wellbeing. We have asked teachers to look at how these elements are being
planned and how young people can be supported further in these areas and make connections
across their learning. We have also highlighted the requirement to provide a continuing experience of
religious and moral education for all young people including S5 and S6.
How well does the school improve the quality of its work?
The Head Teacher has provided very effective leadership in establishing a strong sense of community
in the newly established Cumbernauld Academy. Staff appreciate his willingness to listen and his
encouragement for them to take forward suggestions for school improvements. Staff work closely
together and demonstrate a strong commitment to take forward developments to improve learning
outcomes for all young people. The school is supported well by the parent council and the wider
parent forum. The school is using a variety of approaches to evaluate and plan for the future. This
includes seeking the views of parents and young people and inviting parents to join staff working
groups. It also involves reviewing performance in national qualifications. The school's arrangements
for self-evaluation are successfully identifying areas for improvement. Teachers, within faculties, are
using a range of approaches to evaluate the quality of learning. They are encouraged through working
groups to plan and to take forward developments. With these approaches now established, the school
should continue with its plans to further improve learning and teaching across the school. This will
include developing its arrangements to monitor and track young people's progress in S1 to S3. Young
people say that they want to be more involved in shaping life in the school and we have discussed
with the senior staff ways in which young people can express better their ideas.
This inspection found the following key strengths.

  Young people who are keen to learn and who enjoy positive relationships with their teachers.

  The leadership of the Head Teacher in building a strong sense of community.

   The roles being played by young people, staff and parents in taking the school forward in a sense
of partnership.

  The commitment being shown to school improvement by senior leaders and all staff. We discussed
with staff and North Lanarkshire Council how they might continue to improve the school. This is what
we agreed with them.

  Continue to raise attainment and achievement of young people and provide high quality learning.

  Continue to develop the curriculum to meet the needs of all learners.

  Use the data being gathered to monitor the progress of learners and inform developments.
12 Homework

Homework is an important aid to learning. Some of the reasons for giving homework are:

       Revision of work done in class, often before class tests or the start of new work.

       Consolidation of work covered in class.

       Extension of work covered in class.

       Routine work at home to allow time for more difficult concepts or practical/experimental work
        in class.

Homework helps students to learn and they should understand why particular homework is given.
Good homework habits in first & second year will carry through to later years.

In addition to set homework, students, particularly those in more senior classes, should study at
home. Staff will advise students on the best pattern of study for their own subjects. There are no rigid
rules about the amount of homework given since it depends very much on the subject, the level of
study and the age and ability of the student.

The following is a rough guide:

First, Second and Third Years (BGE Phase) ………             up to 5 hours per week in total by end of S3
Fourth, Fifth and Sixth Years (Senior Phase) ……...        about 2 or 3 hours per week per subject

Students in years 4 to 6 will normally be involved in a number of pieces of investigation work done
throughout the session, all of which contribute to the final assessment in the SQA examinations.
Students will be advised of the deadlines for completion of these pieces of work. Some of these
deadlines will be included in the Information and Assessment Logbook for S4, S5 and S6 students.
Sometimes students who are involved in two or three of these investigations find that they have a
considerable amount of work as the deadlines draw near so they need to be particularly well
organised. Failure to meet the deadlines will mean that the student will not be able to gain a full award
in the subject at National Levels 4 + 5 or may gain no award at Higher or Advanced Higher.
We ask parents to be involved by examining homework. The majority of parents welcome this
opportunity and where departments have established a pattern of regular homework, parents will get
into the habit of checking up on the completion of homework. This is a valuable factor in maintaining a
link between home and school.

To help students develop good homework habits, we
give each student a homework diary. The homework
diary contains lots of helpful information on how to
study and organise work. It has a space for parental
signature each week as an aid to good communications
between home and school.

It is well known that students who work well at home
generally do better in examinations.