2020-21 Student Code of Conduct - WJCC Schools
Page content transcription
If your browser does not render page correctly, please read the page content below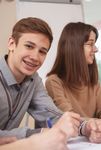 Elevate: Beyond Excellence, the strategic plan
       for WJCC Schools, guides the work of the school
       division to advance learning opportunities for
       children and support student success.

GOAL 1                                                         GOAL 4
Academic Achievement/College & Career Readiness                Safety & Security

Transform teaching and learning to prepare students            Ensure a fully integrated approach to safety and security
for success in post-secondary education and careers.           that encompasses both the physical environment and the
                                                               social/emotional needs of students.
GOAL 2
Educational Equity                                             GOAL 5
                                                               Human Capital & Positive Culture
Foster a learning environment that respects the
diversity of students and provides targeted, equitable         Recruit high-quality staff and retain the division's
opportunities for success.                                     exemplary workforce by creating an environment where
                                                               transparency and trust are the norm.
GOAL 3
Communication & Engagement                                     GOAL 6
                                                               Organizational Efficiency & Effectiveness
Cultivate a culture of open and effective
communication to inform and engage all stakeholders.           Optimize division effectiveness and efficiency by
                                                               establishing and strengthening processes and systems.

Williamsburg-James City County Schools will not discriminate on the basis of race, color, religion, sex, gender, national
    origin, age, disability, or any other basis prohibited by law in its educational programs, activities or employment.
Williamsburg-James City County Public Schools
                                P.O. Box 8783 • Williamsburg, VA 23187
                                Phone: (757) 603-6400 | wjccschools.org

   WJCC School Board            Dear Parents and Students:

    Lisa Ownby, M.S.W.
          Chair                 Welcome to the 2020-21 school year! We are pleased that you have chosen Williamsburg-
     Powhatan District          James City County Public Schools for your educational experience.

                                Providing a safe, supportive, caring, and effective learning environment is a top priority of our
  Julie Y. Hummel, M.Ed.
                                school division. WJCC Schools' staff members are committed to working in partnership with
         Vice Chair
                                parents and students to ensure they receive the support and encouragement they need to
   City of Williamsburg
                                reach their highest level of achievement.

      Jim Kelly, PE             The WJCC Student Code of Conduct serves as the foundation of this effort by outlining for
     Parliamentarian            parents and students the rights, responsibilities, and expectations for student behavior. The
    Jamestown District          2020-21 Student Code of Conduct supports the division's commitment to providing tiered
                                responses to student behavior. We hope the Student Code of Conduct will assist parents and
  James W. Beers, Ph.D.         students with immediate access to the policies and procedures established by WJCC.
     Roberts District
                                All school rules apply when students are present on school grounds, before and after
                                school, traveling to and from school, riding the bus, participating in extra-curricular activities,
         Kyra Cook
                                representing the school, and/or under the supervision of school personnel.
    City of Williamsburg
                                We encourage you to read and review the Student Code of Conduct with your child(ren)
D. Greg Dowell, Jr., M.A.P.P.   and refer back to it as needed throughout the school year. By communicating the rights,
    Stonehouse District         responsibilities, and expectations from the beginning, we believe we are helping to set our
                                students up for success.
 Sandra S. Young, M.S.Ed.
                                Working together, we look forward to a positive and productive 2020-21 school year.
     Berkeley District

     Superintendent
  Olwen E. Herron, Ed.D.
                                Sincerely,

                                Lisa Ownby				                                   Olwen E. Herron
                                Chair of the School Board			                     Superintendent
Table of Contents

Student Rights & Responsibilities.  .  .  .  .  .  .  .  .  .  .  .  .  .  .  .  .  .  .  .  .  .  .  . 5                                                Harassment/Discrimination . . . . . . . . . . . . . . . . . . . . . . . . . . . . . . . . 15
Parent Rights & Responsibilities.  .  .  .  .  .  .  .  .  .  .  .  .  .  .  .  .  .  .  .  .  .  .  .  . 5                                              Hazing. . . . . . . . . . . . . . . . . . . . . . . . . . . . . . . . . . . . . . . . . . . . . . . . . . 15
                                                                                                                                                         Inappropriate Language, Gestures or Literature. . . . . . . . . . . . . . 15
Multi-Tiered Systems of Support (MTSS) .  .  .  .  .  .  .  .  .  .  .  .  .  .  .  .  . 6
                                                                                                                                                         Medication . . . . . . . . . . . . . . . . . . . . . . . . . . . . . . . . . . . . . . . . . . . . . . 15
How Can I Tell If It Is Bullying? .  .  .  .  .  .  .  .  .  .  .  .  .  .  .  .  .  .  .  .  .  .  .  .  .  . 7                                         Scholastic Dishonesty. . . . . . . . . . . . . . . . . . . . . . . . . . . . . . . . . . . . . 15
Bus and Bus Stop Expectations. .  .  .  .  .  .  .  .  .  .  .  .  .  .  .  .  .  .  .  .  .  .  .  .  . 8                                               Sexual Assault                 . . . . . . . . . . . . . . . . . . . . . . . . . . . . . . . . . . . . . . . . . 16
                                                                                                                                                         Sexual Harassment . . . . . . . . . . . . . . . . . . . . . . . . . . . . . . . . . . . . . . 16
Student Code of Conduct Leveled Responses to Behavior .  .  .  . 9
                                                                                                                                                         Sexual Misconduct . . . . . . . . . . . . . . . . . . . . . . . . . . . . . . . . . . . . . . . 16
Student Code of Conduct Guidelines, Definitions, Rules and                                                                                               Stalking . . . . . . . . . . . . . . . . . . . . . . . . . . . . . . . . . . . . . . . . . . . . . . . . . 16
Consequences .  .  .  .  .  .  .  .  .  .  .  .  .  .  .  .  .  .  .  .  .  .  .  .  .  .  .  .  .  .  .  .  .  .  .  .  .  .  . 10
                                                                                                                                                         Stealing. . . . . . . . . . . . . . . . . . . . . . . . . . . . . . . . . . . . . . . . . . . . . . . . . 16
    Disciplinary Authority of the School Board under Certain                                                                                             Threats           . . . . . . . . . . . . . . . . . . . . . . . . . . . . . . . . . . . . . . . . . . . . . . . 16
    Circumstances (§ 22.1-277.2:1). . . . . . . . . . . . . . . . . . . . . . . . . . . . . . 10
                                                                                                                                                         Tobacco. . . . . . . . . . . . . . . . . . . . . . . . . . . . . . . . . . . . . . . . . . . . . . . . . 16
    Mandatory Reporting to Law Enforcement (§ 22.1-279.3:1(A)). . . . 11
                                                                                                                                                         Trespassing. . . . . . . . . . . . . . . . . . . . . . . . . . . . . . . . . . . . . . . . . . . . . . 16
    Student Code of Conduct Guidelines (Policy JFC, Student
                                                                                                                                                         Unauthorized Property. . . . . . . . . . . . . . . . . . . . . . . . . . . . . . . . . . . . 16
    Conduct) . . . . . . . . . . . . . . . . . . . . . . . . . . . . . . . . . . . . . . . . . . . . . . . . 11
                                                                                                                                                         Vandalism. . . . . . . . . . . . . . . . . . . . . . . . . . . . . . . . . . . . . . . . . . . . . . . 17
Student Conduct (Policy JFC) and Leveled Responses to
                                                                                                                                                         Weapons/Dangerous Objects                                 . . . . . . . . . . . . . . . . . . . . . . . . . . . 17
Behavior .  .  .  .  .  .  .  .  .  .  .  .  .  .  .  .  .  .  .  .  .  .  .  .  .  .  .  .  .  .  .  .  .  .  .  .  .  .  .  .  .  .  .  . 12
                                                                                                                                                         Withholding of Evidence. . . . . . . . . . . . . . . . . . . . . . . . . . . . . . . . . . . 17
    Alcohol & Drugs                          . . . . . . . . . . . . . . . . . . . . . . . . . . . . . . . . . . . . . . . 12
                                                                                                                                                         Other Good & Just Cause . . . . . . . . . . . . . . . . . . . . . . . . . . . . . . . . . 17
    Aggression, Physical. . . . . . . . . . . . . . . . . . . . . . . . . . . . . . . . . . . . . . 12
                                                                                                                                                     Williamsburg-James City County Public Schools and Virginia
    Aggression, Verbal . . . . . . . . . . . . . . . . . . . . . . . . . . . . . . . . . . . . . . . 12
                                                                                                                                                     Policies & Procedures .  .  .  .  .  .  .  .  .  .  .  .  .  .  .  .  .  .  .  .  .  .  .  .  .  .  .  .  .  .  .  .  . 18
    Assault & Battery                         . . . . . . . . . . . . . . . . . . . . . . . . . . . . . . . . . . . . . . .13
                                                                                                                                                         Due Process Safeguards (Policy JGD/JGE). . . . . . . . . . . . . . . . . . . 18
    Attendance . . . . . . . . . . . . . . . . . . . . . . . . . . . . . . . . . . . . . . . . . . . . . 13
                                                                                                                                                         Discipline of Students with Disabilities. . . . . . . . . . . . . . . . . . . . . . . 21
    Bomb Threats                        . . . . . . . . . . . . . . . . . . . . . . . . . . . . . . . . . . . . . . . . . 13
                                                                                                                                                         Discipline Procedures for Students Receiving Section 504
    Bullying & Cyberbullying . . . . . . . . . . . . . . . . . . . . . . . . . . . . . . . . . . 13
                                                                                                                                                         Services. . . . . . . . . . . . . . . . . . . . . . . . . . . . . . . . . . . . . . . . . . . . . . . . . 24
    Bus Misconduct. . . . . . . . . . . . . . . . . . . . . . . . . . . . . . . . . . . . . . . . . . 13
                                                                                                                                                         Sexual Harassment Complaint Policy (JBCC). . . . . . . . . . . . . . . . . 25
    Defiance or Insubordination . . . . . . . . . . . . . . . . . . . . . . . . . . . . . . . 13
                                                                                                                                                         School Attendance (JEA). . . . . . . . . . . . . . . . . . . . . . . . . . . . . . . . . . 28
    Dishonesty . . . . . . . . . . . . . . . . . . . . . . . . . . . . . . . . . . . . . . . . . . . . . . 13
                                                                                                                                                         Search and Seizure (JFG). . . . . . . . . . . . . . . . . . . . . . . . . . . . . . . . . . 30
    Disrespect. . . . . . . . . . . . . . . . . . . . . . . . . . . . . . . . . . . . . . . . . . . . . . . 14
                                                                                                                                                         Student Dress Code (JFCA). . . . . . . . . . . . . . . . . . . . . . . . . . . . . . . . 31
    Disruption. . . . . . . . . . . . . . . . . . . . . . . . . . . . . . . . . . . . . . . . . . . . . . . 14
                                                                                                                                                         Gang Activity or Association (JFCE). . . . . . . . . . . . . . . . . . . . . . . . . 32
    Dress Code. . . . . . . . . . . . . . . . . . . . . . . . . . . . . . . . . . . . . . . . . . . . . . 14
                                                                                                                                                         Alcohol and Drugs (JFCF). . . . . . . . . . . . . . . . . . . . . . . . . . . . . . . . . . 32
    Driving Infractions . . . . . . . . . . . . . . . . . . . . . . . . . . . . . . . . . . . . . . . . 14
                                                                                                                                                         Weapons (JFCD) . . . . . . . . . . . . . . . . . . . . . . . . . . . . . . . . . . . . . . . . . 33
    Electronic Devices/Inappropriate Use. . . . . . . . . . . . . . . . . . . . . . . 14
                                                                                                                                                         Teacher Removal of Students from Class (JGCA) . . . . . . . . . . . . . 33
    False Alarm. . . . . . . . . . . . . . . . . . . . . . . . . . . . . . . . . . . . . . . . . . . . . . 15
                                                                                                                                                         Equal Educational Opportunities/Nondiscrimination/Harassment
    Flre Related                    . . . . . . . . . . . . . . . . . . . . . . . . . . . . . . . . . . . . . . . . . . . 15                             (JB). . . . . . . . . . . . . . . . . . . . . . . . . . . . . . . . . . . . . . . . . . . . . . . . . . . . . 34
    Gambling. . . . . . . . . . . . . . . . . . . . . . . . . . . . . . . . . . . . . . . . . . . . . . . . 15                                           Student Conduct on School Buses (JFCC). . . . . . . . . . . . . . . . . . . 36
    Gang Activity. . . . . . . . . . . . . . . . . . . . . . . . . . . . . . . . . . . . . . . . . . . . . 15
                                                                                                                                                     Student Code of Conduct Acknowledgment. .  .  .  .  .  .  .  .  .  .  .  .  .  .  . 37

                                                                                                                                                 4
WJCC Public Schools Student Code of Conduct 2020-21
Student Rights & Responsibilities                                              Parent Rights & Responsibilities
School Attendance                                                              As a parent, you are your child's first teacher and you can often help
                                                                               to provide positive options for your child when situations arise at
Right: Students have the right to a public education unimpaired
                                                                               school.
because of gender, race, religion, national origin, or disability. This
means free admission to the schools.                                           Rights

Responsibility: In Virginia, a student is required by law to attend            As a partner in the overall education of your child, you have the
school until the age of 18. It is the responsibility of every student to       right to:
attend school on a regular basis and on time.                                  •   Actively participate in the school community
Education/Learning Environment                                                 •   Work collaboratively with teachers, staff and your child
                                                                               •   Ask questions anytime about your child's academic or
Right: Students have the right to equal educational opportunity                    developmental progress
without interference from other students and from trespassers on               •   Acknowledge positive experiences for your child and provide
school property or at school events. Students have the right to a                  feedback
safe and orderly environment while in schools, classrooms, or at               •   Be informed of the school division's policies and expectations
school events.                                                                     for your child
Responsibility: Students have the responsibility to ensure that their          •   Be kept informed of your child's progress
actions do not disrupt the school, classroom, school activities, or            •   Advocate for your child
bus. Students have the responsibility to come to class prepared,               Responsibilities
follow directions, and participate.
                                                                               As a parent, you are your child's first teacher and can help to
Expression                                                                     provide positive options for your child when situations arise at
                                                                               school. The Williamsburg-James City County School Board is
Right: Students have the right to express themselves in speech,
                                                                               required by law to provide parents notice of § 16.1-241.2 and
writing, or symbolism within boundaries of the law. This right does
                                                                               § 22.1-279.3 of the Code of Virginia, which address parental
not entitle them to misinform, slander and/or display pornography.
                                                                               responsibility and involvement requirements to support an
Responsibility: Students have the responsibility to ensure that                atmosphere of individual rights and free of disruption and threat to
such expression does not disrupt the educational process, present              persons or property.
health or safety hazards, damage public property, violate the law,
                                                                               As a partner in the overall education of your child, you have the
the rights of others, the dress code or the requirements of the
                                                                               responsibility to:
Student Code of Conduct.
                                                                               •   Support the efforts of the school community
Transportation                                                                 •   Review the Student Code of Conduct with your child to
Right: Students have the right to use transportation that is safe,                 ensure understanding of the expectations and support
orderly, and provided by the School Division.                                      implementation of the Student Code of Conduct
                                                                               •   Promote positive behavior and decision making by your child
Responsibility: Students have the responsibility to conduct                    •   Make school attendance a priority for your child
themselves in a safe and orderly manner while being transported,               •   Work collaboratively to address matters in an age-appropriate
and to refrain from violating federal, state, or local laws.                       manner
Due Process                                                                    •   Meet with school staff when requested
                                                                               •   Sign and return the form acknowledging receipt of this
Right: Students facing disciplinary action are entitled to fair                    handbook (located at the back of the handbook)
procedures to determine the facts. Students are entitled to appeal
decisions resulting in disciplinary action such as suspension,
expulsion, or exclusion from school.

Responsibility: Students have the responsibility to take an active
role, participate, ask questions, and to be truthful.

                                                                           5
                                                                                                  WJCC Public Schools Student Code of Conduct 2020-21
Multi-Tiered Systems of Support (MTSS)
WJCC schools approach school discipline from an instructional prevention-based standpoint under the framework of MTSS, which is
provided by the Virginia Tiered Systems of Supports (VTSS). It is a data-driven decision-making framework for establishing the academic,
behavioral, and social-emotional supports needed for a school to be an effective learning environment for all students. This framework
allows WJCC schools to:
•       Clearly define a set of behavior expectations
•       Explicitly teach the behavior expectations, routines, and procedures
•       Recognize and reinforce appropriate student behavior
•       Intervene and reteach when misbehavior occurs

                                                                                        Tier 3 supports are individualized and
                                                                                        based on the needs of individual students.
                                                                                        Students who display chronic behavioral or
                                                                                        academic problems are assessed and a plan
                                                                                        is developed to meet their needs. This plan
                                                                                        may include more intensive services within or
                                                                                        outside the school.

                                                                                        Tier 2 supports are designed to meet the
                                                                                        needs of targeted groups of students and
                                                                                        are developed based on data analysis to
                                                                                        determine what supports are needed. Those
                                                                                        students for whom the Tier 2 intervention
                                                                                        is not effective may be referred to Tier 3
                                                                                        interventions. Examples of interventions are:
                                                                                        •   Check-in/Check-out
                                                                                        •   Social-Emotional Counseling Groups
                                                                                        •   Restorative Circles
                                                                                        •   Instructional supports

    Tier 1 is a universal school-wide system of support and is provided for ALL students. School programming is designed to support
    students' academic and social-emotional development. School-based teams analyze data to determine needs and set priorities.
    The components of Tier 1 include:
    •      Establishing and teaching core behavioral expectations
    •      An aligned school counseling program
    •      Family engagement practices
    •      Challenging and engaging academic curriculum
    •      Social-emotional learning
    •      Health curriculum
    •      Bullying prevention

                                                                        6
WJCC Public Schools Student Code of Conduct 2020-21
How Can I Tell If It Is Bullying?
Bullying is intentional, repeated, aggressive and unwanted behavior, physical, psychological or emotional, that is intended to harm,
intimidate or humiliate the victim; involves a real or perceived power imbalance between the aggressor(s) and victim, which occurs over a
period of time or causes severe emotional trauma. Bullying includes cyberbullying. Bullying does not include ordinary teasing, horseplay,
argument or peer conflict.

Cyberbullying is a form of bullying that includes, but is not limited to, using information and communication technologies, such as e-mail,
cell phone, text message, instant messaging, defamatory websites or polling sites, to support deliberate, hostile behavior intended to
harm others. Cyberbullying using the WJCC network, WJCC computers or other wireless communication devices in schools, on school
property or at school-related activities will result in disciplinary action.

Cyberbullying that occurs off school grounds and/or does not include the use of WJCC network or computers may also result in
disciplinary action if it causes or is likely to cause a substantial disruption to the school environment or violate the rights of students, staff
or teachers.

                      CONFLICT                                RUDE/MEAN ACTIONS                                      BULLYING
    A situation caused by differences of                                                            Student engages in aggressive and
    opinion; inability to find common ground;                                                       unwanted behavior (physical, psychological,
    lack of communication, ideological clashes. Student engages in continuous verbal                or emotional) that is intended to harm,
                                                or non-verbal displays of rudeness                  intimidate or humiliate the victim. It
                                                or discourtesy such as inappropriate                involves a real or perceived power
    In some cases, conflict can help students   gesturing, arguing, yelling, etc.                   imbalance between the aggressor(s) and
    learn how to recognize and benefit from                                                         victim, which occurs over a period of time
    their differences.                                                                              or causes severe emotional trauma.

    Infrequent Behavior                             Occasional Behavior                             REPEATED Behavior

    Not planned; in the heat of the moment          Spontaneous                                     Planned; intentional

                                                                                                    The target of the bullying is upset or scared
    All parties are upset                           Can cause hurt feelings; upsetting
                                                                                                    and the bully feels in control.

                                                    Student accepts responsibility; behavior        The bully is trying to gain control over the
    All parties willing to resolve conflict
                                                    often regretted                                 target

    All parties will accept responsibility          The offender accepts responsibility             The bully blames the target or denies action

    An effort is made by all parties to solve the                                                   The bully does not stop behavior and is
                                                    An effort is made to apologize
    problem                                                                                         unwilling to solve the problem

                                                    Student may benefit from social skill
                                                                                                    NOT resolved through mediation; could be
    Can be resolved through mediation               building and/or mediation may be
                                                                                                    resolved through restorative approaches
                                                    appropriate

Ways to Report Bullying
•      Online Bullying Report Form at https://wjccschools.org/bullying-report
•      Anonymous Reporting at individual schools
•      In person to any staff member or trusted adult
The Parent or Guardian of the student displaying the behavior and the target of the behavior will be notified of the alleged incident as
quickly as possible; preferably the same day. Notification of finding will be provided at the conclusion of the investigation.

                                                                          7
                                                                                               WJCC Public Schools Student Code of Conduct 2020-21
Bus and Bus Stop Expectations
Students are required to conduct themselves on the bus and at the bus stop in a manner consistent with the Student Code of Conduct.
Riding the school bus is a privilege and should be respected and valued. The bus rules also apply when traveling for extra-curricular trips
under school sponsorship. It is our goal to provide students a safe and non-threatening environment; therefore, bus drivers may institute
and apply additional rules to maintain safety and order.

Safety Tips for walking to and from the Bus stop:
•   Try to always walk with a friend and in a group.
•   Use the sidewalk or stay close to the roadside curb to be easily seen.
•   Avoid strangers.
•   Stay in well-lit or populated areas.
Rules for the Bus Stop:
•   Be on time, at least five minutes before scheduled pick up.
•   Be safe and stand on the sidewalk or in the grass off of the road. Stay alert to traffic.
•   Wait quietly and orderly.
•   Make sure the bus has come to a complete stop before boarding and respect the danger zone- ten feet around the bus. Check traffic
    and look both ways before crossing the street to board the bus.
•   Take your time and use the handrail when entering or exiting the bus.
While on the Bus:
•   Be Respectful: Follow directions from the bus driver. Use soft voices and appropriate language. Use care with the bus equipment, the
    seat, and the interior.
•   Be Responsible: Save food and drink for later. Keep your belongings secured and with you at all times. Remember to follow classroom
    rules and safety guidelines.
•   Be Safe: Take your seat quickly, face forward, and remain seated for the duration of the ride. Keep your hands and head inside the bus
    and to yourself at all times. Sit quietly and respectfully when the dome lights are on.
Leaving the Bus:
•   Remain seated until the bus comes to a complete stop.
•   Make sure to remove all belongings that you brought on the bus. Clean up any trash in your seat.
•   Leave in an orderly manner.
•   Leave at your assigned stop. Students will only be permitted to leave at their designated stop unless proper authorization has been
    received from the parent and school administrator.
•   Students should remain in their seats until dismissed by the driver.
Bus Changes:
•   Bus changes should be kept to a minimum and authorized in emergency or extreme circumstances only.
•   A signed written permission note from the parent/guardian is required and must be brought to the main office upon arrival at school
    to receive a bus note for the bus driver. The parent/guardian's contact numbers must be included in the note for verification from the
    school. Bus drivers will not admit students onto the bus without the appropriate forms.

                                                                                                       QUESTIONS?

                                                                                          Transportation: (757) 565-0808 (option 2)
                                                                                   http://www.infofinderi.com/ifi/?cid=WCS5PS4DTKVX

                                                                      8
WJCC Public Schools Student Code of Conduct 2020-21
Student Code of Conduct Leveled Responses to Behavior
As students grow older they should also be maturing; therefore, the expectations for responsible behavior increase with the age and grade
of the student. If unacceptable and inappropriate behaviors increase in frequency, so will the sanction in both severity and duration.

     LEVEL 1
Responses at this level are intended to prevent further behavioral issues while keeping the student in school.
•      Parent notification                       •    Loss of extracurricular/school              •    Education/Remediation
•      Warning/reprimand                              activities or privileges                    •    Restorative Practices
•      Lunch detention                           •    Confiscation of student items including     •    Counselor/Support Staff referral/
•      Behavior reflection assignment                 portable communication or electronic             intervention
•      After-school detention                         devices                                     •    Conference with Student, Teacher and/
•      Behavior contract/progress chart          •    Alternative Classroom Setting/removal            or Parent
•      Community service                              from class                                  •    Peer Mediation

     LEVEL 2                                                                  LEVEL 3
Responses at this level are intended to prevent further behavior          Responses at this level may result in the student's short-term
issues and keep the student in school. Depending upon the                 removal from the school dependent upon the severity/chronic
severity of the behavior, short-term removal of the student from          nature of the behavior.
the classroom may be appropriate.
•      Loss of bus privileges        •    Tier 2 Interventions            •    Out-of-school suspension
•      In-school suspension          •    Saturday school                 •    PK-3* (1-3 days)
•      Schedule change                                                    •    4-12 (1-10 days)

     LEVEL 4                                                                  LEVEL 5
Responses at this level may require a report to the                       Responses at this level are reserved for those behaviors that
superintendent or superintendent's designee.                              require a referral to the superintendent or superintendent's
                                                                          designee.
• Ten day out-of-school suspension with an automatic referral
  for a disciplinary hearing with a recommendation for long-term          • Ten day out-of-school suspension with an automatic
  suspension.                                                               referral for a disciplinary hearing with a recommendation for
                                                                            expulsion.

*PK-3: unless (i) the offense involves physical harm or credible threat of physical harm to others or (ii) the local school board or the
division superintendent or the superintendent's designee finds that aggravating circumstances exist, as defined by the Department of
Education.
Aggravating Circumstances: For the purposes of §22.1-277 and §22.1-277.05 of the Code of Virginia, "aggravating circumstances" shall
mean:
i.     That a student engaged in misconduct which caused serious harm (including but not limited to physical, emotional, and
       psychological harm) to another person(s) or posed a credible threat of serious harm to another person(s), as determined by a threat
       assessment; or
ii.    That a student's presence in the school poses an ongoing and unreasonable risk to the safety of the school, its students, staff, or
       others in the school; or
iii.   That a student engaged in a serious offense that is:
       a. persistent (repeated similar behaviors are documented on the student's disciplinary record), and
       b. unresponsive to targeted interventions as documented through an established intervention process.

                                                                      9
                                                                                            WJCC Public Schools Student Code of Conduct 2020-21
Definitions
•     Incident: The event itself (such as a fight) that may involve one or more student offenses.
•     Infraction: Problem behavior exhibited by student(s) involved in an incident (also known as an offense). An incident may involve one
      or more infractions.
•     Primary Offense: The most important or severe infraction.
•     Disposition: Disciplinary consequence imposed on a student for his/her misconduct (also called a sanction or outcome).
•     Referral: Written notice to school administration regarding an incident of misconduct.
•     Appeal: Impartial evaluation of a disciplinary matter to determine if the procedure and consequence are fair and consistent.
•     Hearing: Meeting designed to provide the opportunity to review the facts of a disciplinary matter and to determine appropriate
      consequences based on School Board Policy.
     Required to be reported to law enforcement per the Virginia Department of Education.

For the purposes of this handbook, unless the context clearly indicates otherwise:
•     Drug paraphernalia shall mean those items described in Section § 18.2-265.1 of the Code of Virginia.
•     Imitation controlled substance shall mean a pill, capsule, tablet or other item which is not a controlled substance, an alcoholic
      beverage, anabolic steroid, or marijuana, but which by overall dosage unit appearance, including color, shape, size, marking or
      package, or by representations made, is intended to lead or would lead a reasonable person to believe that such a pill, capsule, tablet
      or other item is a controlled substance, an alcoholic beverage, anabolic steroid or marijuana.
•     Medication shall mean any drug or other substance used in treating diseases, healing or relieving pain, including all over-the-counter
      drugs such as aspirin, cough syrups, gargles, caffeine pills, and the like.

Student Code of Conduct Guidelines, Definitions, Rules and Leveled Responses to
Behavior
Disciplinary Authority of the School Board under Certain Circumstances (§ 22.1-277.2:1)
A.    A school board may, in accordance with the procedures set forth in this article, require any student who has been (i) charged with an
      offense relating to the Commonwealth's laws, or with a violation of school board policies, on weapons, alcohol or drugs, or intentional
      injury to another person, or with an offense that is required to be disclosed to the superintendent of the school division pursuant to
      subsection G of § 16.1-260; (ii) found guilty or not innocent of an offense relating to the Commonwealth's laws on weapons, alcohol,
      or drugs, or of a crime that resulted in or could have resulted in injury to others, or of an offense that is required to be disclosed to
      the superintendent of the school division pursuant to subsection G of § 16.1-260; (iii) found to have committed a serious offense
      or repeated offenses in violation of school board policies; (iv) suspended pursuant to § 22.1-277.05; or (v) expelled pursuant to §
      22.1-277.06, 22.1- 277.07, or 22.1-277.08, or subsection B of § 22.1-277, to attend an alternative education program. A school board
      may require such student to attend such programs regardless of where the crime occurred. School boards may require any student
      who has been found, in accordance with the procedures set forth in this article, to have been in possession of, or under the influence
      of, drugs or alcohol on a school bus, on school property, or at a school-sponsored activity in violation of school board policies, to
      undergo evaluation for drug or alcohol abuse, or both, and, if recommended by the evaluator and with the consent of the student's
      parent, to participate in a treatment program.

      As used in this section, the term "charged" means that a petition or warrant has been filed or is pending against a pupil.

B.    A school board may adopt regulations authorizing the division superintendent or designee to require students to attend an alternative
      education program consistent with the provisions of subsection A after (i) written notice to the student and his parent that the
      student will be required to attend an alternative education program and (ii) notice of the opportunity for the student or his parent to
      participate in a hearing to be conducted by the division superintendent or designee regarding such placement. The decision of the
      superintendent or designee regarding such alternative education placement shall be final unless altered by the school board, upon
      timely written petition, as established in regulation, by the student or his parent, for a review of the record by the school board.

C.    A school board may adopt regulations authorizing the principal or designee to impose a short-term suspension, pursuant to § 22.1-
      277.04, upon a student who has been charged with an offense involving intentional injury enumerated in subsection G of § 16.1-260,
      to another student in the same school pending a decision as to whether to require that such student attend an alternative education
      program.

                                                                       10
WJCC Public Schools Student Code of Conduct 2020-21
Mandatory Reporting to Law Enforcement (§ 22.1-279.3:1(A))
The following is a list of incidents which school officials must immediately report to local law enforcement in accordance with the Code of
Virginia § 22.1-279.3:1(A):
1.   The assault or assault and battery, without bodily injury, of any person on a school bus, on school property, or at a school-sponsored
     activity;
2.   The assault and battery that results in bodily injury, sexual assault, death, shooting, stabbing, cutting, or wounding of any person, or
     stalking of any person as described in the Code of Virginia § 18.2- 60.3, on a school bus, on school property, or at a school-sponsored
     activity;
3.   Any conduct involving alcohol, marijuana, a controlled substance, imitation controlled substance (as defined in § 18.2-247), or an
     anabolic steroid on a school bus, on school property, or at a school-sponsored activity, including the theft or attempted theft of
     student prescription medications;
4.   Any threats against school personnel while on a school bus, on school property or at a school-sponsored activity;
5.   The illegal carrying of a firearm, as defined in the Code of Virginia § 22.1-277.07, onto school property;
6.   Any illegal conduct involving fire bombs, explosive materials or devices, or hoax explosive devices, as defined in the Code of Virginia
     § 18.2-85, or explosive or incendiary devices, as defined in the Code of Virginia § 18.2-433.1, or chemical bombs, as described in the
     Code of Virginia § 18.2-87.1, on a school bus, on school property, or at a school-sponsored activity;
7.   Any threats or false threats to bomb, as described in the Code of Virginia § 18.2-83, made against school personnel or involving
     school property or school buses;
8.   The arrest of any student for an incident occurring on a school bus, on school property, or at a school-sponsored activity, including
     the charge therefor.

Student Code of Conduct Guidelines (Policy JFC, Student Conduct)
Disciplinary consequences are actions taken to correct inappropriate or unsafe behaviors. Through teacher interventions and school-wide
positive behavior models, WJCC staff members work to prevent inappropriate and unsafe behaviors before they start or to intervene to
keep these behaviors from escalating. In order to maintain a safe and appropriate educational environment for students and employees,
all division employees are required to report violations of the Student Code of Conduct to the appropriate school administrator.

The offenses outlined in this document are the most common infractions of school and bus rules. Students may be disciplined for
conduct that is not described herein, but which interferes with the educational process or threatens the safety or welfare of staff or
students. School officials are authorized to use any and all disciplinary actions permitted by Virginia law.

Unless specifically indicated, the list of violations shall apply to all students, on all school property and at all school activities and
functions, including, but not limited to, field trips and athletic events, before and after-school programs, and summer school sessions. The
rules apply to students coming to and returning from school, including, but not limited to, school bus stops and the bus.

Additionally, many of these offenses may be considered violations of the law.

Students and parents may be held financially responsible for damages incurred as a result of violations of the Student Code of Conduct.
The school board may take action against a student or the student's parent(s) for any loss, breakage or destruction of or failure to return
property owned by or under the control of the school board. Such action may include seeking reimbursement from a student or the
student's parent(s) for any such loss, breakage or destruction of or failure to return school property.

Any violation of school rules can result in disciplinary action; however, serious or repeated violations will result in an automatic referral
for a disciplinary hearing and can result in suspension or expulsion. In addition, the principal shall make any required report to the
superintendent, to law enforcement, and to the parent pursuant to Va. Code § 22.1-279.3:1. Principals will also report any acts that may
constitute a criminal offense to the parents of any minor student who is the specific object of the offense and that the parents may
contact law enforcement for further information. Unless specifically indicated, the list of violations shall apply to all students, on all
school property and at all school activities and functions, including, but not limited to, field trips and athletic events, before and after-
school programs, and summer school sessions, including going to and returning from those activities and events. The rules also apply to
students coming to and returning from school, including, but not limited to, school bus stops and the bus.

                                                                      11
                                                                                          WJCC Public Schools Student Code of Conduct 2020-21
Student Conduct (Policy JFC) and Leveled Responses to Behavior
Unless specifically indicated, the list of violations shall apply to all students, on all school property and at all school activities and
functions, including, but not limited to, field trips and athletic events, before and after-school programs, and summer school sessions. The
rules apply to students coming to and returning from school, including, but not limited to, school bus stops and the bus.

Alcohol & Drugs
Range of Consequence. . . . . . . . . . . . . . . . . . . . . . . . . . . . . . . . . . . . . . . . . . . . . . . . . . . . . . . . . . . . . . . . . . . . . . . . . . PK-5: Level 2-5 • 6-12: Level 3-5
The unlawful manufacture, distribution, dispensation, possession, use, or facilitating the use of, or being under the influence of alcohol,
anabolic steroids, or any narcotic drug, hallucinogenic drug, amphetamine, barbiturate, marijuana, synthetic cannabinoids or other
controlled substance as defined § 18.2-247 of the Code of Virginia and as defined in Schedules I through V §202 of the Controlled
Substance Act at 21 U.S.C. §812, imitation controlled substances or drug paraphernalia while on school property or while engaged in or
attending any school-sponsored or school-approved activity or event, or going to and from school is prohibited.

"Drug paraphernalia" shall mean those items described in Section § 18.2-265.1 of the Code of Virginia.

"Controlled substance" shall mean those substances described in the Drug Control Act of Chapter 34 of Title 54.1 of the Code of Virginia
and the Controlled Substance Act in 21 USC § 812.

"Imitation controlled substance" shall mean a pill, capsule, tablet or other item which is not a controlled substance, an alcoholic beverage,
anabolic steroid or marijuana, but which by overall dosage unit appearance, including color, shape, size, marking or package, or by
representations made, is intended to lead or would lead a reasonable person to believe that such a pill, capsule, tablet or other item is a
controlled substance, an alcoholic beverage, anabolic steroid or marijuana.

In accordance with § 22.1-277.08 of the Code of Virginia, a student who has brought a controlled substance, imitation controlled
substance, marijuana as defined in § 18.2-247, or synthetic cannabinoids as defined in § 18.2-248.1:1 onto school property or to a school-
sponsored activity must be recommended for expulsion by the principal, unless the principal determines that, based on the facts of the
particular case, that special circumstances exist and another disciplinary action is appropriate. If the principal recommends expulsion, the
superintendent or his designee is authorized to conduct a preliminary review of such cases to determine whether disciplinary action other
than expulsion is appropriate. In any such case in which a recommendation of expulsion is before the school board, the school board may
determine that, under the facts of the particular case, special circumstances exist and another disciplinary action is appropriate. If other
disciplinary action is taken, the procedures set forth in Policy JFC (student discipline Policy) shall be followed.

The school board may require any student who is in possession of or under the influence of drugs at school or school-sponsored activities
to: (1) undergo evaluation for drug abuse and (2) participate in a drug treatment program if recommended by the evaluator and if the
student's parent consents.

Except as permitted under Policy JHCD, Administering Medication to Students, students are prohibited from possessing any medication
or prescription drugs, even if recommended or prescribed for the student's use. "Medication" means any drug or other substance used in
treating diseases, healing or relieving pain, including all over-the-counter drugs such as aspirin, cough syrups, caffeine pills, nutritional and
herbal supplements, and the like.

Student possession of over-the-counter drugs and prescribed medication may result in the same interventions and consequences as
controlled substances.

Aggression, Physical
Range of Consequence. . . . . . . . . . . . . . . . . . . . . . . . . . . . . . . . . . . . . . . . . . . . . . . . . . . . . . . . . . . . . . . . . . . . . . . . . . PK-5: Level 1-3 • 6-12: Level 2-5
Intentionally striking a student with the purpose of causing harm or injury; this action may extend to mutual physical contact by pushing,
wrestling, hitting or other aggressive actions, which could result in harm or injury to either party, to individual property or school property.

Aggression, Verbal
Range of Consequence. . . . . . . . . . . . . . . . . . . . . . . . . . . . . . . . . . . . . . . . . . . . . . . . . . . . . . . . . . . . . . . . . . . . . . . . . . PK-5: Level 1-3 • 6-12: Level 1-5
A noisy, angry, heated, verbal dispute.

                                        Required to be reported to law enforcement per the Virginia Department of Education.

         The consequence level is directly related to the severity of the infraction and is determined during the disciplinary process.
                                                                                                  12
WJCC Public Schools Student Code of Conduct 2020-21
Assault & Battery
Range of Consequence. . . . . . . . . . . . . . . . . . . . . . . . . . . . . . . . . . . . . . . . . . . . . . . . . . . . . . . . . . . . . . . . . . . . . . . . . . PK-5: Level 3-5 • 6-12: Level 3-5
An assault is a threat of bodily injury. A battery Is the use of physical force, however slight, with the intent to commit bodily harm against
a student, staff member, or any other person. This action may extend to hitting or other aggressive actions, which could result in harm or
injury to a bystander. This Includes bullying that leads to physical Injury

Attendance
Range of Consequence. . . . . . . . . . . . . . . . . . . . . . . . . . . . . . . . . . . . . . . . . . . . . . . . . . . . . . . . . . . . . . . . . . . . . . . . . . PK-5: Level 1-2 • 6-12: Level 1-2
Violating state, school division or school policy relating to attendance, such as failing to attend school without a legitimate excuse (i.e.
illness, doctor's appointment, funeral in immediate family, administrative approval) or failing to report to class on time or for a portion of
the day without a legitimate excuse.

Bomb Threats
Range of Consequence. . . . . . . . . . . . . . . . . . . . . . . . . . . . . . . . . . . . . . . . . . . . . . . . . . . . . . . . . . . . . . . . . . . . . . . . . . PK-5: Level 1-5 • 6-12: Level 4-5
Conveying by any means, whether verbally or in writing, a plan, intent or threat to detonate or ignite a destructive explosive device.

Bullying & Cyberbullying
Range of Consequence. . . . . . . . . . . . . . . . . . . . . . . . . . . . . . . . . . . . . . . . . . . . . . . . . . . . . . . . . . . . . . . . . . . . . . . . . . PK-5: Level 1-5 • 6-12: Level 2-5
"Bullying" means any aggressive and unwanted behavior that is intended to harm, intimidate, or humiliate the victim, involves a real or
perceived power imbalance between the aggressor or aggressors and victim, and is repeated over time or causes severe emotional
trauma. This includes bullying behavior that is continuous after interventions. Bullying includes cyberbullying. Bullying does not include
ordinary teasing, horseplay, argument or peer conflict. (Refer to "How Can I Tell If It Is Bullying?", page 7)

Cyberbullying is a form of bullying that includes, but is not limited to, using information and communication technologies, such as e-mail,
cell phone, text message, instant messaging, defamatory websites or polling sites, to support deliberate, hostile behavior intended to
harm others. This includes cyberbullying that is continuous after Interventions. Cyberbullying using the WJCC network, WJCC computers
or other wireless communication devices in schools, on school property or at school-related activities will result in disciplinary action.

Cyberbullying that occurs off school grounds and/or does not include the use of WJCC network or computers may also result in
disciplinary action if it causes or is likely to cause a substantial disruption to the school environment or violate the rights of students, staff
or teachers.

Bullying and/or cyberbullying may include behavior that is sexual, discriminatory, physical or emotional in nature.

Bus Misconduct
Range of Consequence. . . . . . . . . . . . . . . . . . . . . . . . . . . . . . . . . . . . . . . . . . . . . . . . . . . . . . . . . . . . . . . . . . . . . . . . . . PK-5: Level 1-3 • 6-12: Level 1-3
Actions in violation of standard bus safety rules or which may distract the driver's attention and endanger the safety of riders. (Refer to
"Bus and Bus Stop Expectations", page 8)

Defiance or Insubordination
Range of Consequence. . . . . . . . . . . . . . . . . . . . . . . . . . . . . . . . . . . . . . . . . . . . . . . . . . . . . . . . . . . . . . . . . . . . . . . . . . PK-5: Level 1-4 • 6-12: Level 1-4
Refusal to follow or respond to the direction or question of any staff during the time the student is in school or participating in a school
event or activity.

Dishonesty
Range of Consequence. . . . . . . . . . . . . . . . . . . . . . . . . . . . . . . . . . . . . . . . . . . . . . . . . . . . . . . . . . . . . . . . . . . . . . . . . . PK-5: Level 1-3 • 6-12: Level 1-3
A verbal or written statement of any untruth and/or misrepresentation of person, fact, official record or other document.

                                        Required to be reported to law enforcement per the Virginia Department of Education.

         The consequence level is directly related to the severity of the infraction and is determined during the disciplinary process.
                                                                                                  13
                                                                                                                               WJCC Public Schools Student Code of Conduct 2020-21
Disrespect
Range of Consequence. . . . . . . . . . . . . . . . . . . . . . . . . . . . . . . . . . . . . . . . . . . . . . . . . . . . . . . . . . . . . . . . . . . . . . . . . . PK-5: Level 1-3 • 6-12: Level 1-4
Speaking or acting towards another person in an uncivil, discourteous, disrespectful or insulting manner, or treating staff or other students
with contempt or rudeness.

Disruption
Range of Consequence. . . . . . . . . . . . . . . . . . . . . . . . . . . . . . . . . . . . . . . . . . . . . . . . . . . . . . . . . . . . . . . . . . . . . . . . . . PK-5: Level 1-3 • 6-12: Level 1-4
Physical or verbal actions that distract students and staff or otherwise interfere with or disrupt the teaching/learning process inside
or outside the classroom. This shall include but not limited to talking, excessive noise, off-task behavior, out of seat, possessing items
that distract, interrupting a class, engaging in reckless behavior or being present in an area without permission. This includes inciting or
causing a substantial disturbance to the operation of school or the safety of staff and/or student.

Dress Code
Range of Consequence. . . . . . . . . . . . . . . . . . . . . . . . . . . . . . . . . . . . . . . . . . . . . . . . . . . . . . . . . . . . . . . . . . . . . . . . . . PK-5: Level 1-2 • 6-12: Level 1-2
Students shall comply with individual dress codes established by the school. (See "Student Dress Code (JFCA)", page 31)

Driving Infractions
Range of Consequence. . . . . . . . . . . . . . . . . . . . . . . . . . . . . . . . . . . . . . . . . . . . . . . . . . . . . . . . . . . . . . . . . . . . . . . . . . . . . . . PK-5: N/A • 6-12: Level 1-2
Driving any vehicle on school property or while under jurisdiction of school authority with disregard for the safety of persons or property.
Violating parking permit policies and rules.

Electronic Devices/Inappropriate Use
Range of Consequence. . . . . . . . . . . . . . . . . . . . . . . . . . . . . . . . . . . . . . . . . . . . . . . . . . . . . . . . . . . . . . . . . . . . . . . . . . PK-5: Level 1-2 • 6-12: Level 1-3
The possession of portable communication and/or electronic devices by students on school grounds is a privilege, not a right, and any
student who brings a device onto school property consents to these rules and to the school division's right to confiscate and/or search
such devices. Devices include, but are not limited to: cellular telephones, Bluetooth speakers or headphones, radios, tape or digital
recorders, electronic games, MP3 players, iPods, laptops, tablet computers, smartphones and smart watches.

While on school property, at any school-related activity, or while traveling to and from school or school-related activities, students shall
neither take nor display audio, video graphic or still images of a person. School division staff members do not assume responsibility
for the security of communication and/or electronic devices that are brought onto school property. All students are prohibited from
possessing laser pointers at all times.

Unauthorized access to or inappropriate use of technology is unacceptable.

Grades K-8: All portable communication and electronic devices at all times must be turned off and stowed away in a location as identified
by the school such as, but not limited to, lockers and backpacks, unless utilized for instructional purposes or otherwise approved by
school personnel. Students may possess these devices on school grounds provided that they are not visible and are not activated during
the school day. The power on these devices must be turned off prior to entering the school. Leaving the device on "vibrate", "silent", or
"ringer off" is not acceptable. Students may use or have access to school division computers and electronic equipment provided that the
student and a parent/guardian read, agree to and turn in a signed agreement form for Policy IIBEA (Technology Acceptable Use Policy or
AUP).

Grades 9-12: Students may bring personally owned electronic devices for use in the support of instruction provided that the student and
a parent/guardian read, agree to, and turn in signed agreement forms for policies IIBEB (Bring Your Own Device) and IIBEA (Technology
Acceptable Use Policy or AUP). Students will follow teacher and administrator instructions and turn devices off as instructed.

For safety reasons, students may utilize these devices after school hours provided that the use of the device does not distract from or
disrupt activities.

                                         Required to be reported to law enforcement per the Virginia Department of Education.

          The consequence level is directly related to the severity of the infraction and is determined during the disciplinary process.
                                                                                                    14
WJCC Public Schools Student Code of Conduct 2020-21
False Alarm
Range of Consequence. . . . . . . . . . . . . . . . . . . . . . . . . . . . . . . . . . . . . . . . . . . . . . . . . . . . . . . . . . . . . . . . . . . . . . . . . . PK-5: Level 2-5 • 6-12: Level 3-5
Intentional false reporting or activation of emergency alarms, misuse of 911 emergency systems, or false activation of AED equipment.

Fire Related
Range of Consequence. . . . . . . . . . . . . . . . . . . . . . . . . . . . . . . . . . . . . . . . . . . . . . . . . . . . . . . . . . . . . . . . . . . . . . . . . . PK-5: Level 1-4 • 6-12: Level 1-5
Attempting to set, aiding in setting, setting, providing a false report of a fire, or possessing items that could be used to set or cause a fire
or produce large amounts of smoke.

Gambling
Range of Consequence. . . . . . . . . . . . . . . . . . . . . . . . . . . . . . . . . . . . . . . . . . . . . . . . . . . . . . . . . . . . . . . . . . . . . . . . . . PK-5: Level 1-2 • 6-12: Level 1-3
Participation in games of chance for money and/or things of value. Making, placing or receiving any bet or wage of money or other thing
of value dependent upon the result of the game, contest or any other event with an uncertain outcome.

Gang Activity
Range of Consequence. . . . . . . . . . . . . . . . . . . . . . . . . . . . . . . . . . . . . . . . . . . . . . . . . . . . . . . . . . . . . . . . . . . . . . . . . . PK-5: Level 1-4 • 6-12: Level 3-5
Participation in gang-related activity, as defined in § 18.2-46.1, including visual signs of affiliation, intimidation or illegal actions. (See
"Gang Activity or Association (JFCE)", page 32)

Harassment/Discrimination
Range of Consequence. . . . . . . . . . . . . . . . . . . . . . . . . . . . . . . . . . . . . . . . . . . . . . . . . . . . . . . . . . . . . . . . . . . . . . . . . . PK-5: Level 1-4 • 6-12: Level 2-5
Intentional actions, comments, or taunting based upon the actual or perceived race, ethnicity, color, national origin, citizenship/
immigration status, weight, gender, gender identity, gender expression, sexual orientation, disability, or any other characteristics protected
by law. (See "Equal Educational Opportunities/Nondiscrimination/Harassment (JB)", page 34)

Hazing
Range of Consequence. . . . . . . . . . . . . . . . . . . . . . . . . . . . . . . . . . . . . . . . . . . . . . . . . . . . . . . . . . . . . . . . . . . . . . . . . . . . . . . PK-5: N/A • 6-12: Level 2-5
Hazing means to recklessly or intentionally endanger the health or safety of a student or students or to inflict bodily injury on a student or
students in connection with or for the purpose of initiations, admission into or affiliation with or as a condition for continued membership
in a club, organization, association, fraternity, sorority or student body regardless of whether the student or students so endangered or
injured participated voluntarily in the relevant activity.

Inappropriate Language, Gestures or Literature
Range of Consequence. . . . . . . . . . . . . . . . . . . . . . . . . . . . . . . . . . . . . . . . . . . . . . . . . . . . . . . . . . . . . . . . . . . . . . . . . . PK-5: Level 1-3 • 6-12: Level 1-3
Posting, distributing or sharing verbal, non-verbal or written communication that is abusive, obscene, vulgar or profane. This
communication may include swearing, cursing, hate speech, gang signs or gestures.

Medication
Range of Consequence. . . . . . . . . . . . . . . . . . . . . . . . . . . . . . . . . . . . . . . . . . . . . . . . . . . . . . . . . . . . . . . . . . . . . . . . . . PK-5: Level 1-3 • 6-12: Level 1-3
Unless otherwise authorized under Policy JHCD, students are prohibited from possessing any prescription or non-prescription medication
of any kind.

Scholastic Dishonesty
Range of Consequence. . . . . . . . . . . . . . . . . . . . . . . . . . . . . . . . . . . . . . . . . . . . . . . . . . . . . . . . . . . . . . . . . . . . . . . . . . PK-5: Level 1-2 • 6-12: Level 1-3
Cheating includes the actual giving or receiving of any unauthorized aid or assistance or the actual giving or receiving of unfair advantage
on any form of academic work. Plagiarism includes the copying of the language, structure, idea and/or thought of another and
representing it as one's own original work.

                                         Required to be reported to law enforcement per the Virginia Department of Education.

          The consequence level is directly related to the severity of the infraction and is determined during the disciplinary process.
                                                                                                    15
                                                                                                                                  WJCC Public Schools Student Code of Conduct 2020-21
Sexual Assault
Range of Consequence. . . . . . . . . . . . . . . . . . . . . . . . . . . . . . . . . . . . . . . . . . . . . . . . . . . . . . . . . . . . . . . . . . . . . . . . . . PK-5: Level 3-5 • 6-12: Level 3-5
Physical sexual aggression and/or forcing another to engage in sexual activity.

Sexual Harassment
Range of Consequence. . . . . . . . . . . . . . . . . . . . . . . . . . . . . . . . . . . . . . . . . . . . . . . . . . . . . . . . . . . . . . . . . . . . . . . . . . PK-5: Level 1-4 • 6-12: Level 1-5
Harassment based on sex means unwelcome sexual advances, requests for sexual favors, and other verbal, non-verbal, or physical
conduct, either in person by electronic means. (See "Sexual Harassment Complaint Policy (JBCC)", page 25)

Sexual Misconduct
Range of Consequence. . . . . . . . . . . . . . . . . . . . . . . . . . . . . . . . . . . . . . . . . . . . . . . . . . . . . . . . . . . . . . . . . . . . . . . . . . PK-5: Level 1-4 • 6-12: Level 3-5
Engaging or attempting to engage in sexual misconduct that violates school rules regarding contact is prohibited. For purposes of
this policy, sexual misconduct includes, but is not limited to, sexual intercourse, oral sex, rubbing, fondling, or groping of the genitals or
indecent public behavior.

Stalking
Range of Consequence. . . . . . . . . . . . . . . . . . . . . . . . . . . . . . . . . . . . . . . . . . . . . . . . . . . . . . . . . . . . . . . . . . . . . . . . . . . . . . . PK-5: N/A • 6-12: Level 2-5
The act or crime of willingly and repeatedly following or harassing another person in circumstances that would cause a reasonable person
to fear injury or death especially because of express or implied threats.

Stealing
Range of Consequence. . . . . . . . . . . . . . . . . . . . . . . . . . . . . . . . . . . . . . . . . . . . . . . . . . . . . . . . . . . . . . . . . . . . . . . . . . PK-5: Level 1-5 • 6-12: Level 1-5
Attempting to take or taking of personal or school property from another person without the consent of the owner. This may include
taking, possessing or transferring the property of another with or without using physical force, threat or use of weapons.

Threats
Range of Consequence. . . . . . . . . . . . . . . . . . . . . . . . . . . . . . . . . . . . . . . . . . . . . . . . . . . . . . . . . . . . . . . . . . . . . . . . . . PK-5: Level 1-5 • 6-12: Level 2-5
Direct or indirect threats (verbal, physical, written or electronic) that imply, instigate or create fear of harm or violence to another student,
adult, the school building, school transportation, bus stop area, school property, or school event. Cyberbullying that relates a threat to
the safety of students and staff will be treated with a higher level of intervention and consequences. (Threats against staff require police
notification)

Tobacco
Range of Consequence. . . . . . . . . . . . . . . . . . . . . . . . . . . . . . . . . . . . . . . . . . . . . . . . . . . . . . . . . . . . . . . . . . . . . . . . . . PK-5: Level 1-3 • 6-12: Level 1-3
The use, distribution, selling or possession of any tobacco product, including smokeless tobacco, electronic cigarettes, nicotine vapor and
any other products containing nicotine or alternative nicotine products, as defined in Section 18.2-371.2 of the Code of Virginia or related
paraphernalia such as matches, lighters, electronic paraphernalia, rolling papers, pipes, and liquids used in electronic smoking devices
whether or not they contain nicotine, etc. is prohibited. Tobacco use includes smoking, chewing, dipping, electronic device use, or any
other use of tobacco products.

Trespassing
Range of Consequence. . . . . . . . . . . . . . . . . . . . . . . . . . . . . . . . . . . . . . . . . . . . . . . . . . . . . . . . . . . . . . . . . . . . . . . . . . PK-5: Level 1-3 • 6-12: Level 1-4
Entering any school property or school facility without proper authorization, including entering any school or school activity during a
period of suspension or expulsion. Allowing entrance into the school building to any unauthorized individual

Unauthorized Property
Range of Consequence. . . . . . . . . . . . . . . . . . . . . . . . . . . . . . . . . . . . . . . . . . . . . . . . . . . . . . . . . . . . . . . . . . . . . . . . . . PK-5: Level 1-2 • 6-12: Level 1-3
The unauthorized possession or use of any type of personal property, such as toys, games, electronic devices, or any other item that
disrupts the educational process, is prohibited.

                                         Required to be reported to law enforcement per the Virginia Department of Education.

          The consequence level is directly related to the severity of the infraction and is determined during the disciplinary process.
                                                                                                    16
WJCC Public Schools Student Code of Conduct 2020-21
Vandalism
Range of Consequence. . . . . . . . . . . . . . . . . . . . . . . . . . . . . . . . . . . . . . . . . . . . . . . . . . . . . . . . . . . . . . . . . . . . . . . . . . PK-5: Level 1-3 • 6-12: Level 1-4
Willful or malicious destruction or defacing of school property or the property of others. Student/parent(s) will be held financially
responsible as allowed by Virginia law.

Weapons/Dangerous Objects
Range of Consequence. . . . . . . . . . . . . . . . . . . . . . . . . . . . . . . . . . . . . . . . . . . . . . . . . . . . . . . . . . . . . . . . . . . . . . . . . . PK-5: Level 3-5 • 6-12: Level 3-5
Possession or use of a weapon, whether operable or inoperable, including, but not limited to, knives, firearms, explosives and flammables,
or any item that can be or is used as a weapon or to start a fire, in a school building, on school property, at a school- sponsored activity,
or going to or from school, is prohibited. Students who violate this prohibition will be subject to disciplinary action up to and including
expulsion. A violation will also be reported to law enforcement officials.

In accordance with state and federal law, a student who brings or possesses a firearm as defined in section 22.1-277.07(E) of the Code
of Virginia or other weapon or device prohibited by section 22.1- 277.07(A) of the Code of Virginia onto school property or to a school-
sponsored activity must be recommended for expulsion by the principal, unless the principal determines that, based on the facts of the
particular case, that special circumstances exist and another disciplinary action is appropriate. If the principal recommends expulsion, the
superintendent or his designee is authorized to conduct a preliminary review of such cases to determine whether disciplinary action other
than expulsion is appropriate. The school board may determine, based on the facts of the particular case, that special circumstances
exist and that another disciplinary action is appropriate. Nothing herein shall prohibit the Board from permanently expelling such student.
In addition, the Superintendent or his designee is authorized to conduct a preliminary review of the matter and determine whether
disciplinary action other than expulsion is appropriate.

While the possession or use of any weapon is prohibited and may result in disciplinary action up to and including expulsion, the following
weapons on school property or at school-sponsored events require an automatic recommendation of expulsion:
1.    Any firearm. "Firearm" means any weapon, including a starter gun, that will, or is designed or may be readily converted to, expel single
      or multiple projectiles by the action of an explosion of a combustible material or the frame or receiver of any such weapon. "Firearm"
      does not include any pneumatic gun, as defined in subsection E of § 15.2-915.4.
2.    Any firearm muffler or firearm silencer.
3.    Any pneumatic gun. "Pneumatic gun" means any implement, designed as a gun that will expel a BB or a pellet by action of pneumatic
      pressure. "Pneumatic gun" includes a paintball gun that expels by action of pneumatic pressure plastic balls filled with paint for the
      purpose of marking the point of impact.
4.    Any destructive device. "Destructive device" means (i) any explosive, incendiary, or poison gas, bomb, grenade, rocket having a
      propellant charge of more than four ounces, missile having an explosive or incendiary charge of more than one-quarter ounce, mine,
      or other similar device; (ii) any weapon, except a shotgun or a shotgun shell generally recognized as particularly suitable for sporting
      purposes, by whatever name known that will, or may be readily converted to, expel a projectile by the action of an explosive or other
      propellant, and that has any barrel with a bore of more than one-half inch in diameter that is homemade or was not made by a duly
      licensed weapon manufacturer, any fully automatic firearm, any sawed-off shotgun or sawed-off rifle as defined in § 18.2-299 or any
      firearm prohibited from civilian ownership by federal law; and (iii) any combination of parts either designed or intended for use in
      converting any device into any destructive device described in this subsection and from which a destructive device may be readily
      assembled. "Destructive device" does not include any device that is not designed or redesigned for use as a weapon, or any device
      originally designed for use as a weapon and that is redesigned for use as a signaling, pyrotechnic, line-throwing, safety, or other
      similar device, nor shall it include any antique firearm as defined in subsection G of § 18.2-308.2:2.

Withholding of Evidence
Range of Consequence. . . . . . . . . . . . . . . . . . . . . . . . . . . . . . . . . . . . . . . . . . . . . . . . . . . . . . . . . . . . . . . . . . . . . . . . . . PK-5: Level 1-3 • 6-12: Level 1-3
Purposefully destroying or refusing to surrender any material, item, weapon or object in one's possession deemed significant to an
infraction which a school employee has requested the student surrender.

Other Good & Just Cause
Range of Consequence. . . . . . . . . . . . . . . . . . . . . . . . . . . . . . . . . . . . . . . . . . . . . . . . . . . . . . . . . . . . . . . . . . . . . . . . . . PK-5: Level 1-5 • 6-12: Level 1-5
Students may be suspended, expelled or subject to other disciplinary action for good and just cause.

                                        Required to be reported to law enforcement per the Virginia Department of Education.

         The consequence level is directly related to the severity of the infraction and is determined during the disciplinary process.
                                                                                                  17
                                                                                                                               WJCC Public Schools Student Code of Conduct 2020-21