2020 Benefits Guide - Children's National
Page content transcription
If your browser does not render page correctly, please read the page content below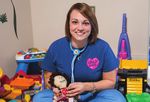 Dear Children's National employee,

Our core values - Compassion, Commitment, and Connection – define what
Children's National Hospital believes in, and extend beyond the exceptional care
we provide for patients and their families. Our values also guide the experience of
our employees at work, and Children's National is dedicated to taking care of our
employees.

We are committed to providing quality health care for our employees that is
affordable and accessible. As part of that commitment, and as a leader in pediatric
health care, we are excited to offer an attractive and comprehensive health care
package. We also offer additional benefits that are designed to support many aspects
of your life—from health and wellness services to income protection and retirement.

At Children's National, our goal is to make your benefits enrollment experience as
easy as possible for you and your family. This guide offers detailed information that
will help you make informed decisions.

Please know that we are here to support you throughout the year and help you
make the most of your benefits. If you have questions about how the Children's
National benefits program works, please contact a member of our benefits team
at 301-830-7640 or Benefits@ChildrensNational.org.

Sincerely,

Darryl Varnado
EVP & Chief People Officer

This benefits guide provides highlights of some of your Children's National benefit plans. This guide is not intended to provide
detailed descriptions of plans. Details are contained in the official Plan documents and contracts. If there is any discrepancy
between those documents and contracts and this guide, the official Plan documents and contracts will govern. Children's
National reserves the right to change or terminate its benefit plans at any time and for any reason. Participation in these
plans is not a guarantee of continued employment.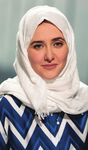 TABLE OF CONTENTS

                                           YOUR BENEFITS OPTIONS AT A GLANCE...................................... 2

                                           ELIGIBILITY AND ENROLLMENT................................................. 3 – 6
                                              – Eligibility
                                              – Dependent Documentation
                                              – Coverage Levels
Your benefit choices are important.           – When to Enroll or Make Changes
This guide will help you understand           – What Happens If I Don't Enroll
                                              – How to Enroll or Make Changes
your benefit choices as a Children's          – Making Changes During the Year
                                              – When Benefits Begin – New Hires
National employee. Understanding
your options helps you maximize            FOR YOUR HEALTH.........................................................................7 – 28
                                             – Making Your Enrollment Decisions
the value of your Children's National        – Medical Plan Options
                                             – Dental Plan Options
benefits package. Please take time to        – Vision Service Plan
review this guide carefully. The more        – Health Care Flexible Spending Account (FSA)
                                             – Dependent Care FSA
you know about your benefits, the
                                           FOR YOUR INCOME PROTECTION.......................................29 – 32
better equipped you are to make the          – Life Insurance
benefit decisions that are right for you     – Long-Term Disability
                                             – Short-Term Disability
and your family.                             – Whole Life Insurance
                                             – Critical Illness
                                             – Accident Insurance
                                             – Hospital Protection

                                           FOR YOUR RETIREMENT............................................................ 33 – 34
                                             – Retirement Plan Options

                                           FOR YOUR LIVING RESOURCES............................................. 35 – 39
                                             – Legal Insurance
                                             – Homeowners and Automotive Coverage
                                             – Pet Insurance
                                             – Identity Theft Protection
                                             – Employee Assistance Program (EAP)
                                             – Back-up Child and Elder Care
                                             – Children's National Discount on Hospital Services
                                             – Commuter Benefits
                                             – Gym Memberships
                                             – Educational/Tuition Assistance
                                             – Credit Union Membership

                                           FREQUENTLY ASKED QUESTIONS.........................................40 – 43

                                           LEGAL NOTICES............................................................................ 44 – 50

                                           BENEFITS RESOURCES................................................................ 51 – 52

                                                                            Children's National Human Resources | 1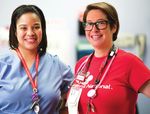 Your Benefits Options at a Glance
COVERAGE                  PLAN OPTIONS

Medical                   Bear Advantage PPO (Aetna Choice POS II network)
                          Bear High Deductible Health Plan with Health Savings Account (Aetna Choice POS II network)
                          Bear Select HMO (Aetna Select)
                          Kaiser Permanente HMO

Dental                    Delta Dental Plus Premier Standard
                          Delta Dental Plus Premier Enhanced

Vision                    Vision Service Plan (VSP) Standard
                          Vision Service Plan (VSP) Signature

Flexible Spending         At the time of printing of this Benefits Guide, the IRS has not set the 2020 limit for FSAs.
                          Please refer to the Benefits Intranet page for the latest information on FSAs.

Basic Life Insurance      Coverage based on your staff level.
and Accidental Death      See page 29 for details.
& Dismemberment (AD&D)

Supplemental Life &       Employees – purchase in $10,000 increments
Dependent Life            Spouse/Same-sex Spouse – purchase in $5,000 increments
Insurance                 Children – Purchase $5,000 or $10,000
                          Certain maximums apply. See page 29 for details.

Long Term Disability      Coverage based on your staff level. See page 31 for details.

Retirement                401(k)

Optional Income           Hospital Protection
Protection Benefits       Whole Life Insurance
                          Accident Insurance
                          Critical Illness Plan
                          Short Term Disability (STD)

Optional Benefits         Legal Insurance
                          Homeowners and automotive insurance
                          Pet Insurance
                          Identity Theft Protection

Employee Assistance       Confidential Counseling
Program (EAP)             24 hour telephone access and web resources
                          Free educational materials

Backup Child and          24 hour access to emergency home-based and center-based care
Elder Care

Children's Discount       Discount for children of employees who receive hospital services at Children's

Commuter Benefits         SmartBenefits for Metrorail, Metro Bus and Metro Parking Stations

Fitness Centers           Global Fit discounted memberships
                          Trinity University Fitness Center
                          Washington Sports Clubs

Educational Assistance    Available for benefit eligible employees

Credit Union              Free checking, online banking, bill payment, and other services

2 | 2020 Benefits Guide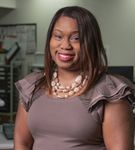 Eligibility and Enrollment Information
ELIGIBILITY
You are eligible for the benefits described in this guide if you are a benefits-
eligible employee regularly scheduled to work 20 or more hours per week.

You also may enroll your eligible dependents, which include your:
• Spouse (including same-sex spouse);
• Dependent children under age 26;
• Unmarried children age 26 or older who are mentally or physically
  disabled and rely on you for support and care

DEPENDENT DOCUMENTATION
Dependent documentation is required for newly added dependents of
current employees and new hires. Documentation for dependents that are                SPECIAL ENROLLMENT
added during open enrollment must be submitted no later than October 31,              RIGHTS UNDER CHIPRA
2019. The following is a list of acceptable documentation: birth certificate,         Employees who lose eligibility
adoption agreement, marriage certificate, and/or court order documents.               for Medicaid or CHIP or become
Proof of disability is required to enroll a disabled child age 26 or older.           eligible for a state premium
New hires who enroll dependents must submit acceptable documentation                  assistance subsidy have a
to the Benefits Department within 30 days of hire date.                               HIPAA special enrollment
                                                                                      period of 60 days to enroll in
Documentation can be faxed to 301-830-7695, or emailed to                             a Children's National medical
Benefits@ChildrensNational.org.                                                       plan.
                                                                                      • Enrollment must occur within
                                                                                        60 days of loss of coverage
COVERAGE LEVELS                                                                         or becoming eligible for the
When you enroll for medical, dental, and vision coverage, you must choose               premium assistance subsidy.
a coverage level. Coverage level choices may differ from benefit to benefit.          • Additional information is
For example, you can choose "Family" coverage for medical and "Employee                 available in the Legal Notices
Only" coverage for dental.                                                              section of this guide.

Children's National provides the following coverage levels to accommodate
you and your family:
• Employee Only
• Employee + Spouse (including same-sex spouse)
• Employee + Child(ren)
• Family (employee, spouse, and children)

                                                                              Children's National Human Resources | 3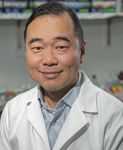 WHEN TO ENROLL OR MAKE CHANGES
                                     As a New Hire
                                     You must enroll in benefits within 30 days of your hire date. The benefits
                                     you elect will become effective the first day of the month following your
                                     hire date. For example: if your hire date is March 14 and you enroll within
                                     30 days (by April 12), your benefits will be effective April 1. Your premiums
                                     will be based on the April 1 effective date of your benefits. If you choose to
During Open Enrollment –
                                     enroll on the 30th day, your check will reflect an increased deduction until
Enroll by October 31, 2019:
                                     all premiums have been satisfied.
• You must re-enroll in the
  Flexible Spending Account          During Open Enrollment (October)
  (FSA) by October 31, 2019,         You have one opportunity each year to make changes to your medical,
  if you want to participate in      dental, vision benefits and to re-enroll in the flexible spending account
  the FSA for 2020. 2019 FSA         benefits for the next calendar year. This is the annual Open Enrollment pe-
  coverage does not roll-over        riod in October. Any medical, dental, vision and flexible spending
  to the next year.                  account changes made by October 31, 2019, will be effective
• If you are enrolled in the High   on January 1, 2020.
  Deductible Health plan you
  must re-elect your Health
  Savings Account (HSA) payroll
                                     WHAT HAPPENS IF I DON'T ENROLL
  contribution by October 31,        • New Hire: You must enroll within 30 days of your hire date if you want
  2019. If you do not re-elect an      medical, dental, vision, flexible spending accounts, short-term disability
  HSA payroll contribution, you        or supplemental life coverage. If you do not enroll within 30 days of
  will not be able to fund your        your hire date you will only be enrolled in Basic Life and AD&D, and
  2020 HSA account through             Long-Term Disability Insurance.
  payroll contributions.
• Minimum annual HSA payroll
                                       Default Coverage If You Don't Enroll as a New Hire
  contribution amount of $50
                                       Benefit                                         If you don't enroll
  is required for HSA payroll
  contributions.                       Medical                                         No coverage
• If you were not enrolled            Dental                                          No coverage
  in a Children's National
  medical, dental, vision,             Vision                                          No coverage
  flexible spending accounts,          Flexible Spending Accounts                      No coverage
  supplemental or dependent
  life or Hartford short-term          Basic Life and AD&D                             Children's National
  disability for 2019, and want to                                                     provides coverage
  enroll for 2020, you must enroll     Supplemental Life or Dependent Life             No coverage
  by October 31, 2019.
                                       Long-Term Disability                            Children's National
                                                                                       provides coverage

   4 | 2020 Benefits Guide
Default Coverage for 2020 If You Don't Make Changes During Open Enrollment
If you are currently enrolled in             If you don't make changes by October 31, 2019
Medical                                      2019 coverage continues for 2020, Premium change
Dental                                       2019 coverage continues for 2020
Vision                                       2019 coverage continues for 2020
Flexible Spending Accounts                   You will not have Flexible Spending Account (FSA) coverage for 2020.
                                             You must re-enroll in the FSA each year during open enrollment
                                             to continue coverage for the next year.
Supplemental Life or Dependent Life          2019 coverage continues for 2020

HOW TO ENROLL OR MAKE CHANGES
The best way to enroll or make changes is online. You can access the online enrollment system from any
computer with Internet access. Here are the easy steps for enrolling online.

1. F rom any computer with Internet access go to Bear Resources: https://bearhr.cnmc.org/psp/cnmhrprd
2. Enter your username and password.
     • Your User ID is your Network ID.
     • Your password is the same password you use to log on to the network.
       If you need to reset your password or you have problems logging in, please contact the
       Help Desk at 202-476-4357.
3. After you have completed your enrollment or made changes, be sure to confirm your elections
    before exiting.

If you don't have Internet access and want to enroll
• Call the HR Call Center at 301-830-7640, Monday – Friday, from 7 am until 5 pm for instructions on
  how this can be done.

MAKING CHANGES DURING THE YEAR
Outside of annual open enrollment, you may change your medical, dental, vision, flexible spending account
benefits, and optional benefits within 30 days of experiencing one of the following qualifying life events during
the year:
   • Birth, legal adoption or placement for adoption
   • Marriage, divorce or legal separation
   • Dependent child reaches age 26
   • Spouse gains or loses employment or eligibility with current employer
   • Death of spouse or dependent child
   • Spouse or dependent becomes Medicare/Medicaid or CHIP eligible or ineligible
   • Change in residence that changes eligibility for coverage
   • Court-ordered change

To make changes during the year, contact the the Benefits team at benefits@childrensnational.org or by
phone, at 301-830-7640 within 30 days of the event. The following is a list of acceptable documentation:
birth certificate, adoption agreement, marriage certificate, COBRA, divorce decree, death certificate, and/or
court order documents. If you fail to make changes within 30 days of the event, you will have to wait until
the next open enrollment period to make changes.

                                                                             Children's National Human Resources | 5
WHEN BENEFITS BEGIN – NEW HIRES

For these benefits…                   Enroll                                                    When Coverage Begins
Health Benefits                       • Within your first 30 days of hire                      • On the first of the month following your
• Medical                               Note: If you do not enroll within your first 30 days,     date of hire (if you enroll within the first
• Dental                                your next opportunity to enroll will be during            30 days of your employment)
• Vision                                annual open enrollment, unless you have a               • For example, if your hire date is January 15,
• Flexible Spending Accounts            qualifying life event such as a birth, adoption,           coverage begins on February 1
• Health Savings Account                marriage, death or divorce                              • If your hire date is February 1, your
                                      • Log into BearResources HR: https://bearhr.cnmc            coverage starts on February 1
                                         .org/psp/cnmhrprd
                                      • Call 301-830-7640 (M-F, 7:30am – 5pm)

Basic Life Insurance                  • You are automatically enrolled                          • There is a 30-day waiting period
                                      • You must designate a beneficiary                        • Your coverage will begin 30 days
                                      • To designate a beneficiary log into                      after your date of hire
                                         BearResources HR:
                                         https://bearhr.cnmc.org/psp/cnmhrprd/ or
                                         call 301-830-7640 (M-F, 7:30am – 5pm)

Supplemental Life & Dependent Life    • Within your first 30 days of hire                       • There is a 30-day waiting period
Insurance                             • Log into https://bearhr.cnmc.org/psp/cnmhrprd          • Your coverage will begin 30 days
                                        or                                                        after your date of hire
                                      • Call 301-830-7640 (M-F, 7:30am – 5pm)

Long-Term Disability                  • You are automatically enrolled                          • Six months after your hire date

UNUM Short-Term Disability (STD)      • Apply within the first 30 days of hire. Application    • Approval is not automatic
                                        must be reviewed by UNUM Underwriting. If               • Coverage begins based on approval
                                        denied, you cannot enroll during the annual               by UNUM, the STD vendor
                                        Optional Benefits enrollment period
                                      • Call 1-877-454-3001 to enroll
The Hartford Short-Term Disability    • Log on to https://bearhr.cnmc.org/psp/cnmhrprd         • First of the month following your date
                                                                                                   of hire

Retirement                            • At any time                                             • Contributions start on the next available
• 401(k)                              • Start contributions by logging into Fidelity             pay period after you enroll
                                         Net Benefits at www.netbenefits.com/atwork or          • 401(k) matching employer contributions
                                      • Calling 888-461-2662 (M-F, 7:30am – 9pm)                   begin after one year of employment if you
                                      • Complete enrollment/beneficiary designation               are contributing to the 401(k)
                                        online at www.netbenefits.com/atwork

Optional Income Protection Benefits   • ID Protection: All Clear 1-866-979-2595                • Contributions start based on your
• Identity Theft                      • Home & Auto: Traveler's 1-888-695-4640                   enrollment in these plans
• Homeowners/automobile              • Legal: LegalGUARD 1-888-416-4313
   insurance                          • Pet: PetFirst: 1-866-937-7387
• Legal Insurance
• Pet Insurance

                                      • During the annual Optional Benefits enrollment period
Optional Benefits                                                                              • Coverage begins on the effective date
                                         with guaranteed issue (coverage approved even if
• Whole Life Insurance                                                                           established for the annual enrollment
                                         you have a pre-existing condition)
• Accident Insurance                                                                             period
                                      •May enroll in Short-Term Disability during the annual
• Critical Illness Plan
                                         Optional Benefits enrollment period if you did not
• UNUM Short Term Disability (STD)
                                         apply for STD during the first 30 days of hire
• Hospital Protection
                                      • You may enroll during the annual Optional
                                        Benefits enrollment period

  6 | 2020 Benefits Guide
For Your Health
MAKING YOUR ENROLLMENT DECISIONS                                                     ALEX BENEFITS
Everyone has different needs when it comes to benefits coverage, so                  COUNSELOR
Children's National offers you many choices. To help you make your
choices, the enrollment decisions of three sample Children's National                Make the Best Decisions
employees are shown in this guide. Each employee has a different size                for you and your Family
family, health concerns, and annual income. If you are unsure as to what             ALEX helps you choose the best
is the best health benefit option for you, use ALEX. ALEX is an interactive          benefits for your situation.
benefits tool that can be used to compare Children's National benefit                • A
                                                                                        LEX makes personalized
plan options, and help you select the best benefit plan option for you.                benefits recommendations
                                                                                       by learning about your
MEDICAL PLAN OPTIONS                                                                   household's health care needs,
You have four medical options to select from:                                          and spending style.
• One Preferred Provider Organization (PPO) Plan administered by Aetna               • A
                                                                                        LEX helps you make better,
  – Bear Advantage PPO (Aetna Choice POS II)                                           smarter benefits decisions.
• One High Deductible Plan administered by Aetna
                                                                                     • A
                                                                                        LEX increases your
  – Bear High Deductible Health Plan (HDHP) with
                                                                                       understanding of benefits,
    Health Savings Account (HSA) (Aetna Choice POS II)
                                                                                       making it easier for you to
• Two Health Maintenance Organization (HMO) Plans
                                                                                       stay healthy and productive.
  – Bear Select HMO (Aetna Select)
  – Kaiser Permanente HMO

TERMS YOU NEED TO KNOW
Co-pay: a fixed dollar amount that covered employees        ment to care for its members. Covered employees and
and dependents pay for certain medical services.            dependents have lower out-of-pocket costs when
                                                            using in-network providers.
Co-insurance: a percentage of medical plan costs
that covered employees and dependents pay after the         Out-of-network providers: doctors, hospitals, and
deductible is met.                                          other providers with whom the medical plan does not
                                                            have an agreement. Covered employees and depen-
Deductible: a fixed dollar amount that covered
                                                            dents pay more to use out-of-network providers.
employees and dependents pay out-of-pocket before
the plan will begin paying benefits.                        Out-of-pocket maximum: the most employees have
• Under the PPO and HMO plans, examples of expenses        to pay for covered services in a plan year. After you
  that do not count toward the deductible include           spend this amount on deductibles, copayments, and
  preventive care, office visits, and prescription drugs.   coinsurance, your health plan pays 100% of the costs
  Note that these expenses accumulate to the plan           of covered benefits.
  out-of-pocket maximum. Under the HDHP, covered
                                                            Precertification: when you need authorization from
  employees must meet the deductible before the plan
                                                            your insurance provider before specific services can be
  begins to pay for services other than preventive care.
                                                            covered. Often times, this includes hospital admissions
In-network providers: doctors, hospitals, and other         (inpatient or outpatient) or surgery. Failure to obtain
providers with whom the medical plan has an agree-          precertification could result in a financial penalty.

                                                                              Children's National Human Resources | 7
HOW THE OPTIONS COMPARE
  Your medical options are different in some important ways, such as how you
  access care, your cost when you seek care, and your bi-weekly premiums.
  Over the next few pages, we'll explain the differences in each type of plan.                     KEEPING YOU HEALTHY
                                                                                                   Children's National and Aetna,
  • PREFERRED PROVIDER ORGANIZATION (PPO)                                                          our health plan administrator,
  A PPO gives you the freedom to choose any provider when you need care.                           have partnered to offer you a
  You pay less and there are no claim forms to file when you use a provider in                     wealth of resources you can
  the PPO's network of doctors, hospitals, and other facilities. If you decide to                  use to get and stay healthy,
  go out-of-network, you are still covered but you pay more. Children's National                   monitor your health and
  has access to Aetna's national network, including over 22,000 PCPs and 59,000                    address health issues as they
  specialists in DC, MD and VA (including PA and DE) alone. This access offers                     arise. Make sure to check
  you many choices when it comes to finding a network provider. There are limits                   out the specific health tools
  on the amount you have to pay out of your pocket each year (out-of-pocket                        that Aetna provides to its
  maximum) for all covered services. If you meet your out-of-pocket maximum                        participants.
  during a calendar year, the plan pays 100% of your remaining eligible expenses.

  NOTE: This is a summary. Please see the Schedule of Benefits and Plan
                                                                                                   AETNA NAVIGATOR
  Booklet for detailed information.                                                                Manage your health via
                                                                                                   a simple, secure website.
                                                                                                   Aetna Navigator offers
                                                                                                   health and personal benefits
             Bear Advantage PPO Plan (Aetna Choice POS II)                                         information, self-service
                                                                                                   features, interactive tools,
                                                              Bear Advantage PPO
                                                                                                   and much more. Visit
                                                              (Aetna Choice POS II)
                                                                                                   www.Aetnanavigator.com
BENEFIT SUMMARY                                            In-Network       Out-of-Network*        to enroll.
Annual Deductible (Individual/Family)                       $300/$600           $600/$1,200
Annual Out of Pocket Maximum (Individual/ Family)          $3,500/$7,000      $7,000/$14,000
Lifetime Maximum Benefit (per covered person)                  None                None

PREVENTIVE CARE                                            In-Network       Out-of-Network*
Well Child Exams                                          Covered at 100%   40% after deductible
Well Adult Routine and Physical Exams at PCP              Covered at 100%   40% after deductible
Routine Gynecological Exam                                Covered at 100%   40% after deductible
Routine Cancer Screenings (Routine Mammogram Covered at 100% 40% after deductible
and PAP smears, PSA, Colonoscopy)**

** see Aetna Schedule of Benefits
for restrictions and limits.

PHYSICIAN SERVICES                                         In-Network       Out-of-Network*
Primary Care Physician Office Visit                         $25 co-pay      40% after deductible
Specialist Office Visit                                     $40 co-pay      40% after deductible
Teladoc                                                     $15 co-pay              N/A

* Out of network services subject to allowable benefit.

  8 | 2020 Benefits Guide
Bear Advantage PPO Plan (Aetna Choice POS II)
                                                                            Bear Advantage PPO
                                                                            (Aetna Choice POS II)
MATERNITY CARE SERVICES                                            In-Network                 Out-of-Network*
Initial Office Visit                                               Covered at 100%            40% after deductible
Prenatal Maternity                                                 Covered at 100%            40% after deductible
Diagnostic, X-ray, and Lab, (DXLR, ultrasound, amniocentesis)      20% after deductible       40% after deductible
Outpatient Facility / Outpatient Hospital: Diagnostic,             20% after deductible       40% after deductible
X-ray, and Lab, (DXLR, ultrasound, amniocentesis)***
Delivery Hospital                                                  20% after deductible       40% after deductible
Physician Delivery Charges, (Global Maternity Package -            20% after deductible       40% after deductible
subject to deductible & coinsurance - Includes ante partum care,
urinalysis and delivery)

PRESCRIPTION DRUG (Administered by CVS/caremark)                   In-Network                 Out-of-Network*
At Pharmacy (30 day supply)                                                                Satisfy deductible first
                                                                                            before copay applies
Generic                                                            $15 co-pay                 $15 co-pay
Preferred Brand                                                    $35 co-pay                 $35 co-pay
Non-Preferred Brand                                                80% coinsurance****        80% coinsurance****
Specialty (4th Tier)                                               20% with max of $150       N/A

MAIL ORDER (90 day supply)
Generic                                                         $30 co-pay           N/A
Preferred Brand                                                 $70 co-pay           N/A
Non-Preferred Brand                                             80% coinsurance****  N/A
Specialty (4th Tier)                                            20% with max of $150 N/A

All specialty perscriptions must be filled through CVS/caremark

HOSPITAL/FACILITIES SERVICES                                       In-Network                 Out-of-Network*
Emergency Room (Co-pay waived if admitted)**                       $200 co-pay                $200 co-pay
                                                                   plus deductible then       plus deductible then
                                                                   20%                        20%
Urgent Care Center (no coverage for non-urgent use                 $40 co-pay                 40% after deductible
in or out of network)
Inpatient                                                          20% after deductible       40% after deductible

Outpatient Surgery (includes facility and provider)                20% after deductible       40% after deductible

Outpatient Hospital Expenses (hospitals and other                  20% after deductible       40% after deductible
facilities such as ambulatory surgery center, hospital
outpatient dept., free-standing birthing center).
Includes STR in an outpatient setting.
Advanced Imaging (X-rays, MRI, PET Scan, CAT Scan) at              20% after deductible       40% after deductible
free-standing facilities and outpatient hospital facilities
Outpatient Lab Free-standing Facility Services provided            20% after deductible       40% after deductible
by Quest/LabOne covered at 100% through LabCard Program***
Outpatient Lab in outpatient hospital facility                     20% after deductible       40% after deductible
Outpatient X-ray at free-standing facility or                      20% after deductible       40% after deductible
Outpatient X-ray at hospital facility                              20% after deductible       40% after deductible

* Out of network services subject to allowable benefit
** 40% Coinsurance after deductible for non-emergency use
*** Lab is administered through Quest
****Up to the out of pocket maximum limits

                                                                                Children's National Human Resources | 9
Bear Advantage PPO Plan (Aetna Choice POS II)
                                                                                             Bear Advantage PPO
                                                                                             (Aetna Choice POS II)
OTHER                                                       In-Network                                      Out-of-Network*
Allergy Testing and Treatment                               $25 co-pay PCP performs                         40% after deductible
                                                            $40 co-pay Specialist performs

Allergy Injections**                                        $25 co-pay PCP performs                         40% after deductible
                                                            $40 co-pay Specialist performs

Infertility Testing (Diagnosis and treatment $25 co-pay PCP performs                                        40% after deductible
of underlying medical condition only)        $40 co-pay Specialist performs

Chiropractic Care                            $40 co-pay                                                     40% after deductible
(50 visit maximum)                           Deductible waived

MENTAL HEALTH/ SUBSTANCE ABUSE                              In-Network                                      Out-of-Network*
Inpatient                                                   20% after deductible                            40% after deductible

Detoxification                                              20% after deductible                            40% after deductible

Inpatient Rehabilitation                                    20% after deductible                            40% after deductible

Outpatient Rehabilitation                                   $40 co-pay                                      40% after deductible
                                                            office visit/therapy
                                                            20% after deductible for all
                                                            other Outpatient Settings
                                                            (i.e. Partial Hospitalization,
                                                            Outpatient Hospital)

HOME HEALTH CARE                                            In-Network                                      Out-of-Network*
Home Health Services***        20% after deductible                                                         40% after deductible
(120 visits maximum annually)
Hospice Care***                      20% after deductible                                                   40% after deductible
(Inpatient 60 day lifetime maximum)

DURABLE MEDICAL EQUIPMENT                                   In-Network                                      Out-of-Network*
Durable Medical Equipment                                   20% after deductible                            40% after deductible

Vision                                                      In-Network                                      Out-of-Network*
Vision Exam                                                 $40 co-pay                                      N/A
1 routine exam every 12 months                              deductible waived

Lenses/Frames                                               Discounted eyewear through the                  N/A
                                                            Aetna Visionsm Discounts Program

* Out of network services subject to allowable benefit
** Allergy injections are covered with no co-pay if no office visit is charged.
*** Prior authorization required for service. If not obtained, a $200 penalty will apply.

10 | 2020 Benefits Guide
• HIGH DEDUCTIBLE HEALTH PLAN WITH
  HEALTH SAVINGS ACCOUNT (HSA)
The Bear High Deductible Health Plan with Health Savings Account
(HSA) uses a national network of providers, just like the PPO plan, but
the way you pay for your care and prescription drugs is different. You
must meet a deductible before the Plan begins to pay for services                   BENEFITS OF AN HSA
other than preventive care. In addition, the cost of participating in
                                                                                    • It's a type of savings account
this plan ("your payroll contribution") is significantly lower than the
                                                                                    permitted under current tax law.
cost for other health coverage offered by Children's National.
                                                                                    • Money you contribute to this
The Bear High Deductible Health Plan includes four components:                      account will be automatically
    • 100% coverage for preventive care in-network                                  deducted from your pay on a
    • Deductible for all other services                                             pre-tax basis each pay period.
    • Plan coverage (in- and out-of-network)
    • Health Savings Account (HSA)                                                  • The money in your account
                                                                                    can grow with investment
Let's look at the features of the plan more closely:                                earnings on a tax-free basis.

Preventive Care – When you use an in-network provider, your                         • Unlike the flexible spending
preventive care services, such as annual physicals, well childcare,                 accounts, any money you have
annual gynecological visits, and wellness screenings are covered in                 left in the account at the end
full – and no deductible applies.                                                   of the year can be rolled over
                                                                                    to the next year and there is no
Deductible – You must meet a deductible before the plan begins to                   deadline to receive reimburse-
pay for covered services other than preventive care. This includes                  ment for health care expenses.
office visits, hospital stays, and prescription drugs. The deductible is
significantly higher than the deductible for the PPO Option.                        • You can roll the money over to
You can pay your deductible from your own pocket, or you can                        a new health savings account or
decide to use funds from your Health Savings Account (HSA).                         take the money with you if you
                                                                                    leave Children's National.
Plan Coverage – Once you meet the deductible, the plan pays for
                                                                                    • You can use the money you
covered services. Most services received in-network are covered at
                                                                                    have saved over time to help
90% and out-of-network services are covered at 70% of reasonable
                                                                                    pay for any health care expenses
and customary amounts (R&C).
                                                                                    whenever you need it. You
Health Savings Account (HSA) – If you elect the High Deductible                     won't have to pay taxes on any
Health Plan, you have the option of opening an HSA with your own                    of the money you withdraw if
pre-tax contributions. You can use your HSA to pay your qualified                   you use it for qualified health
out-of-pocket health care expenses. It is a good idea to save at least              care expenses.
an amount equal to your deductible. You must re-elect your payroll
contribution for the HSA each year during open enrollment to fund
your account for the upcoming year.

                                                                           Children's National Human Resources | 11
LIMITED FLEXIBLE SPENDING ACCOUNT (FSA)
                                     Limited Flexible Spending Accounts (LFSA) are pre-tax spending accounts
                                     that can be elected annually for Vision & Dental expenses. They work very
                                     similarly to the Medical FSA.
IS THE HIGH DEDUCTIBLE
HEALTH PLAN RIGHT FOR                HDHP participants with HSA accounts can elect LFSA accounts. The LFSA
YOU?                                 account can be used in addition to participants HSA funds to pay for
                                     eligible out-of pocket dental and vision expenses.
The HDHP is the right fit for a
wide variety of employees. The
way the plan works is a little       HSA ENROLLMENT
different than the PPO or HMO        You may only contribute to an HSA if you are enrolled in the High
plan so employees selecting          Deductible Health Plan. When you enroll, you can elect the HSA and the
this plan should understand          amount you want to contribute. Your contributions will be deducted from
how it works and how it can          your pay in equal installments over the course of the year, tax-free. For
coordinate with the HSA (if          2020, the IRS maximum annual HSA contribution for an individual with
eligible). Note that the HDHP        Employee Only coverage is $3,550. For Family coverage, the maximum
plan has the lowest paycheck         contribution is $7,100. In addition, catch-up contributions for participants
contribution but might result        who are age 55 or older are $1,000.
in incurring more costs at
point of service due to the high     Note: This is a summary. Please see the High Deductible Health Plan
deductible. This might result        Schedule of Benefits and Plan Booklet for detailed information.
in you spending more time
identifying services that are        To be an eligible individual and qualify for an HSA, you must meet the
the best for you, at the most        following requirements.
reasonable cost. Since there is      • You are covered under a high deductible health plan (HDHP) on the
a tax savings element to this          first day of the month.
plan, it is recommended that         • You have no other health coverage except what is permitted
you save all bills, explanation of     under other health coverage including but not limited to workers' comp,
benefits (EOB) forms or other          accidents, disability, dental, vision and long term care.
documentation to support             • You aren't enrolled in Medicare. (See HSA and Enrollment in Medicare
your use of your HSA funds.            below.)
The decision is yours. Log           • You can't be claimed as a dependent on someone else's 2019 tax return.
on to www.aetna.com/hsa/               (See HSA Dependent Treatment below.)
videopre [aetna.com] for useful
information in determining if an     HSA DEPENDENT TREATMENT
HDHP with HSA is right for you!      Health Care Reform has made it possible for parents to keep dependents
                                     up to age 26 on their health plan. The IRS tax law did not change the
                                     definition of a dependent. You may have adult dependent children
                                     covered under your health plan who are not dependents for tax purposes.
                                     HSA funds can only be spent on family members who qualify as true tax
                                     dependents.

                                     HSA AND ENROLLMENT IN MEDICARE
                                     For Medicare and HSA's, there are a few restrictions. When an HSA owner's
                                     Medicare coverage begins, he or she can no longer contribute to the HSA.
                                     Keep in mind, though, the HSA balance is available for other out-of-pocket
                                     medical expenses.

   12 | 2020 Benefits Guide
Bear High Deductible Health Plan w/ Health Savings Account (Aetna Choice POS II)

BENEFIT SUMMARY                                                    In-Network                           Out-of-Network**
Deductible (Individual/Individual Plus One/Family)                 $1,500/$2,800/$3,000                    $3,000/$5,200/$6,000
Out of Pocket Maximum (Individual/Individual Plus One, Family)     $3,000/$5,200/$6,000                    $6,000/$10,400/$12,000
Lifetime Maximum Benefit (per covered person)                      None

Health Savings Account (HSA) Funding                               Employee Funded
2020 Annual Contribution Maximums                                  Individual $3,550
                                                                   Family     $7,100
                                                                   Catch-up (age 55 or older) $1,000

PREVENTIVE CARE                                                    In-Network                              Out-of-Network**
Well Child Exams                                                   Covered at 100%                         30% after deductible
Well Adult Routine and Physical Exams                              Covered at 100%                         30% after deductible
at PCP (1 per 12 months)
Routine Gynecological Exam (1 per calendar year)                   Covered at 100%                         30% after deductible
Routine Cancer Screenings (Routine Mammogram                       Covered at 100%                         30% after deductible
and PAP smears, PSA, Colonoscopy) * See Aetna
Schedule of Benefits for restrictions and limits.

PHYSICIAN SERVICES                                                 In-Network                              Out-of-Network**
Primary Care Physician Office Visit                                10% after deductible                    30% after deductible
Specialist Office Visit                                            10% after deductible                    30% after deductible

MATERNITY CARE SERVICES                                            In-Network                              Out-of-Network**
Initial Office Visit                                               10% after deductible                    30% after deductible
Prenatal Maternity                                                 Covered at 100%                         30% after deductible
In office Diagnostic, X-ray, and Lab,                              10% after deductible                    30% after deductible
(DXLR, ultrasound, amniocentesis )
Outpatient Facility / Outpatient Hospital: Diagnostic,             10% after deductible                    30% after deductible
X-ray, and Lab, (DXLR, ultrasound, amniocentesis)
Delivery Hospital                                                  10% after deductible                    30% after deductible
Physician Delivery Charges                                         10% after deductible                    30% after deductible
(Global Maternity Package – subject to deductible
& coinsurance – Includes routine prenatal office
visit, antepartum care, urinalysis and delivery)

PRESCRIPTION DRUG (Administered by CVS/Caremark)                   In-Network                              Out-of-Network**
At Pharmacy (30 day supply)                                         — Satisfy deductible first before copay applies —
 Generic                                                           $15 co-pay                              $15 co-pay
 Preferred Brand                                                   $35 co-pay                              $35 co-pay
 Non-Preferred Brand                                               80% coinsurance***                      80% coinsurance***
 Specialty (4th Tier)                                              20% with max of $150                    N/A
 All specialty prescriptions must be filled through CVS/Caremark

MAIL ORDER (90 day supply)                                          — Satisfy deductible first before copay applies —
 Generic                                                           $30 co-pay                              N/A
 Preferred Brand                                                   $70 co-pay                              N/A
 Non-Preferred Brand                                               80% coinsurance***                      N/A
 Specialty (4th Tier)                                              20% with max of $150                    N/A
 All specialty prescriptions must be filled through CVS/Caremark

** Out of network services subject to allowable benefit
***Up to the out of pocket maximum limits
                                                                                          Children's National Human Resources | 13
Bear High Deductible Health Plan w/ Health Savings Account (Aetna Choice POS II)

HOSPITAL/FACILITIES SERVICES                                           In-Network                         Out-of-Network**
Inpatient                                                              10% after deductible               30% after deductible
Outpatient Surgery (includes facility and provider)                    10% after deductible               30% after deductible
Outpatient Hospital Expenses (hospitals and other facilities such as   10% after deductible               30% after deductible
ambulatory surgery center, hospital outpatient dept., free-standing
birthing center). Includes STR in an outpatient setting.
Emergency Room*                                                        10% after deductible               10% after deductible
Urgent Care Center (no coverage for non-urgent use)                    10% after deductible               30% after deductible
Advanced Imaging (X-rays, MRI, PET Scan, CAT Scan)                     10% after deductible               30% after deductible
Advanced Imaging at Free-standing Facility (X-rays, MRI,               10% after deductible               30% after deductible
PET Scan, CAT Scan)
Advanced Imaging at Outpatient Hospital Facility (X-rays, MRI,         10% after deductible               30% after deductible
PET Scan, CAT Scan)
Outpatient Lab Free-standing Facility Services provided by             10% after deductible               30% after deductible
Quest/LabOne covered at 100% through LabCard after deductible
Outpatient Lab in Outpatient Hospital Facility                         10% after deductible               30% after deductible
Outpatient X-ray at Free-standing Facility or                          10% after deductible               30% after deductible
Outpatient Hospital Facility

OTHER                                                                  In-Network                         Out-of-Network**
Allergy Testing and Treatment                                          10% after deductible               30% after deductible
Allergy Injections                                                     Covered at 100% after deductible   Covered at 100% after deductible
Infertility Testing (Diagnosis and treatment of underlying             10% after deductible               30% after deductible
medical condition only)
Chiropractic Care (50 visit maximum)                                   10% after deductible               30% after deductible

MENTAL HEALTH/SUBSTANCE ABUSE                                          In-Network                         Out-of-Network**
Inpatient                                                              10% after deductible               30% after deductible
Detoxification                                                         10% after deductible               30% after deductible
Inpatient Rehabilitation                                               10% after deductible               30% after deductible
Outpatient Rehabilitation                                              10% after deductible               30% after deductible

HOME HEALTH CARE                                                       In-Network                         Out-of-Network**
Home Health Services (120 visits maximum annually)***                  10% after deductible               30% after deductible
Hospice Care (Inpatient 60 day lifetime maximum)***                    10% after deductible               30% after deductible

DURABLE MEDICAL EQUIPMENT                                              In-Network                         Out-of-Network**
Durable Medical Equipment                                              10% after deductible               30% after deductible

VISION                                                                 In-Network                         Out-of-Network**
Vision Exam 1 routine exam every 12 months                             Covered at 100%                    N/A

Lenses/Frames                                                          Discounted eyewear through the     N/A
                                                                       Aetna Visionsm Discounts Program

* 30% coinsurance after deductible for non-emergency use (in or out-of-network)
** Out of network services subject to allowable benefit
*** Prior authorization required for service. If not obtained, a $200 penalty will apply.

  14 | 2020 Benefits Guide
• HEALTH MAINTENANCE ORGANIZATION (HMO) PLANS
With an HMO, all care must be received from doctors and hospitals who participate in that HMO network. If
you receive care from a provider who does not belong to the HMO, it's not covered. There is one exception –
emergency care. Coverage for the use of non-HMO providers is limited to a medical emergency. In addition,
you must select a primary care physician within the HMO who is responsible for managing all of your care.
You may select a separate primary care physician for yourself and each of your covered dependents.
With an HMO, there are no claim forms to complete.

HMO coverage includes:
  • No deductible
  • Most other services, including office visits and prescription drugs covered
    in full after a co-payment
  • An annual out-of-pocket maximum limit on the amount you have to pay
    for covered services for the calendar year

                                                         HMO Benefits Comparison
                                                                              Bear Select HMO            Kaiser Permanente HMO
                                                                              (Aetna Select)

BENEFIT SUMMARY
Deductible (Individual/Individual Plus One/Family)                            None                       None
Out of Pocket Maximum )                                                       $2,750/$6,500              $2,250/$4,500
(Individual/Individual Plus One, Family
Lifetime Maximum Benefit (per covered person)                                 None                       None
Coinsurance, Deductible and out-of-pocket                                     None                       None

PREVENTIVE CARE
Well Baby and Child Exams                                                     0-36 months – No charge    0-60 months - No charge
                                                                              3-19 years – No charge     5-19 years – No charge
Well Adult Routine and Physical Exams at PCP (1 per 12 mos.)                  Covered at 100%            Covered at 100%

WELL ADULT CARE at PCP                                                        Covered at 100%            Covered at 100%
Annual Gynecological Visit                                                    Covered at 100%            Covered at 100%

PHYSICIAN SERVICES
Primary Care Doctor $20 co-pay                                                                           $20 co-pay
		                                                                                                       (co-pay waived for children under age 5)
Specialist**                                                                  $20 co-pay                 $20 co-pay
Teladoc                                                                       $15 co-pay                 N/A

MATERNITY CARE SERVICES
Initial Office Visit                                                          $20 co-pay                 $20 co-pay
All Other Office Visits                                                       Covered at 100%            Covered at 100%
Delivery at Hospital                                                          $500 per admission copay   $500 per admission copay

* This is a summary. See the HMO Schedule of Benefits and Plan Booklet for detailed information.
** Referrals/approvals are needed. Contact your Primary Care Doctor for referrals and approvals.

                                                                                                   Children's National Human Resources | 15
HMO Benefits Comparison
                                                         Bear Select HMO                    Kaiser Permanente HMO
                                                         (Aetna Select)
OTHER
Allergy Care Testing                                     $20 co-pay                         $20 co-pay
Injections                                               Covered at 100%                    $20 co-pay

HOSPITAL/FACILITIES SERVICES
Inpatient                                                $500 co-pay                        $500 co-pay
Outpatient Surgery                                       $250 co-pay                        $250 co-pay
Emergency Room (Co-pay waived if admitted)*              $200 co-pay plus 10% coinsurance   $200 co-pay
Urgent Care Center                                       $50 co-pay                         $20 co-pay
Outpatient Lab & Lab X-ray                               Covered at 100%                    No charge

DURABLE MEDICAL EQUIPMENT
Durable Medical Equipment                                Covered at 100%                    No charge

MENTAL HEALTH/SUBSTANCE ABUSE
Inpatient Services                                       $500 co-pay/admission              $500 co-pay/admission
Outpatient Services                                      $20 copay per office visits        $20 individual/$10 group co-pay

PRESCRIPTION DRUG (Administered by CVS/Caremark)
At Pharmacy (30 day supply)
Generic                                        $15 co-pay                                   $15 co-pay
Preferred Brand                                $35 co-pay                                   $25 co-pay
Non-Preferred Brand                            80% coinsurance**                            $40 co-pay
Specialty (4th Tier)                           20% with max of $150                         50% with max of $100

MAIL ORDER (90 day supply)
Generic                                                  $30 co-pay                         $30 co-pay
Preferred Brand                                          $70 co-pay                         $50 co-pay
Non-Preferred Brand Covered In-Network Only              80% coinsurance**                  $80 co-pay
Specialty (4th Tier)                                     20% with max of $150               50% with max of $200

All specialty prescriptions must be filled through CVS/Caremark

VISION
Vision Exam (1 routine exam every 12 months)
  $20 co-pay                                                                                $20 co-pay
Lenses/Frames
  Discounted eyewear through the                                                            15% discount for initial fitting
  Aetna Visionsm Discounts Program                                                          and purchase of contact lenses
		                                                                                          at Kaiser optical center only

		                                                                                          25% discount for frames
		                                                                                          and lenses

OUT-OF-NETWORK
Care received by a non-participating provider            No out-of-network coverage         No out-of-network coverage

* Bear Select HMO no coverage for non-emergency use
**Up to the out of pocket maximum limits

16 | 2020 Benefits Guide
PAYING FOR BENEFITS
The rate sheet, posted on the Benefits Open Enrollment Intranet page,
shows your costs for enrolling in medical, dental and vision plans for
2020. For medical and dental, you and Children's National share the
cost of coverage. Your benefits costs are deducted from your paycheck
throughout the year on a pre-tax or after-tax basis, as follows:
                                                                                      What is Teladoc?
• Pre-tax contributions are deducted from your paycheck for medical,                 Teladoc is the first and largest
  dental, vision, flexible spending accounts, and the 401(k) plan before              provider of telehealth medical
  federal or Social Security taxes are deducted.                                      consults in the United States,
                                                                                      giving members 24/7/365
• Federal tax law does not permit pre-tax deductions for same-sex                    access to quality care through
  domestic partner medical coverage, so these are taken out after                     phone and video medical and
  tax – after income and Social Security taxes have been deducted. For                behavioral health consults.
  more information about pre-tax contributions, consult a tax adviser.
                                                                                      Who are the Teladoc
• After-tax contributions will be taken from your paycheck for                       doctors?
  supplemental life insurance and optional benefits.
                                                                                      Teladoc doctors are U.S. board
                                                                                      certified in Internal Medicine,
DOCFIND – AETNA'S ONLINE PROVIDER DIRECTORY
                                                                                      Family Practice, Emergency
Find Aetna health care professionals that accept your plan:                           Medicine, or Pediatrics. They
• Y
   ou could end up paying a lot more if you use a health care                        average 15 years of practice
  professional that does not accept your plan or does not provide the                 experience, and are licensed in
  highest level of coverage under your plan.                                          the state where the patient is
• T
   he most current information on doctors and facilities that participate            physically located at the time
  in the Aetna PPO and Aetna Select network can be found on Aetna's                   of consult.
  DocFind online directory. DocFind also shows medical schools attended,
  board certification status, and languages spoken by each network                    Do Teladoc physicians
  doctor.                                                                             treat both adults and
• T
   o find a network doctor: Go to www.aetna.com and click on"Find a
                                                                                      children?
  Doctor," and then search by zip code, city, state or country.                       Yes. Teladoc provides quality
                                                                                      care for members of any age.
  For This Plan:                     On DocFind Select:

  Bear Advantage PPO                 "Aetna Open Access® Plans" –                     How do I set up my
                                     Aetna Choice® POS II (Open Access)               Teladoc account?
  Bear HDHP with HSA                 "Aetna Open Access® Plans" –                     Setting up your account is a
                                     Aetna Choice® POS II (Open Access)               quick and easy process online.
  Bear Select HMO                    "Aetna Standard Plans" – Aetna Select            Visit the Teladoc website and
                                                                                      click "Set Up Account". Follow
                                                                                      the online instructions. You
BENEFITS OF USING AN IN-NETWORK PROVIDER
                                                                                      can also call Teladoc directly at
As a PPO or High Deductible Health Plan participant, the best                         1-855-TELADOC to set up your
way to manage your health care costs is to use in-network                             account.
providers. With in-network providers, you pay less and there
are no claim forms to file. Aetna's in-network providers can be
located online using DocFind. Kaiser providers can be located
on the Kaiser Permanente website.

                                                                             Children's National Human Resources | 17
PRE-CERTIFICATION REQUIREMENTS
Aetna medical options (PPO and High Deductible Health Plan) require that all planned hospital admissions
and certain procedures be approved before they are performed. This is called pre-certification. If you have
questions about precertification, you can contact Aetna directly at 1-888-632-3862 (for PPO-based plans).
If pre-certification is not obtained, there is a $200 penalty for out-of-network inpatient confinement.

PRESCRIPTION DRUGS
Prescription drug coverage is provided automatically with all medical options. Under all Aetna medical
options, prescription benefits will be managed by CVS/Caremark and must be filled at a network pharmacy
or through CVS/Caremark's mail order program. For High Deductible Health Plan participants, the co-
pay applies after the deductible is met. Under Kaiser Permanente, prescription drugs must be filled at a
Kaiser Community pharmacy or through the Kaiser mail order program. Co-payments for prescription
drugs under all medical options are based on a formulary (an approved list of drugs). There are four levels
of drugs – generic, specialty, preferred brand, and non-preferred brand. Your lowest co-payment is for
generic drugs and applies to a 30-day supply.

Maintenance Choice - Delivery or Pick-up                                     MAINTENANCE
Do you take maintenance medicines regularly? These are drugs that            MEDICINE
treat conditions like arthritis, asthma, diabetes or high cholesterol.       Once you fill a 30-day
If you need this type of drug, you can get a 90-day supply. The              supply at any network
Maintenance Choice® program lets you choose how to get 90-day
                                                                             pharmacy, you may only
supplies of your maintenance medications through mail service or
                                                                             receive up to two refills.
at a CVS pharmacy store. Either way, you pay mail service prices.
                                                                             See page 20 for details.

Mail Service Pharmacy
Use the CVS/Caremark Mail Service pharmacy to fill your long-term prescriptions. Mail order is a cost-
effective choice for long-term medications because you can get up to a 90-day supply for less than what
you would pay for the same supply at retail.

ExtraCare Health Card
Provides you and your family with a 20 percent discount on CVS Brand health-related products, from
cough and cold medication to pain and allergy relief. Your card and additional information will be mailed
to your home.

             SAVE MONEY WHEN YOU BUY GENERIC
             When your doctor recommends a prescription, be sure to ask if a generic
             is available. If your prescription is for an ongoing medical condition, use
             the mail order program. This way, your costs will be lower.

18 | 2020 Benefits Guide
PRESCRIPTION DRUG TERMS TO KNOW
Formulary                      A list of perscription drugs covered by a perscription drug plan.
Generic                        A drug that meets the same need as its brand name equivalent.
                               Generic drugs generally have a lower co-pay.
Preferred Brand	Any drug that has been approved and/or recommended on the basis of a clinical
                 review by the CVS/Caremark National P&T Committee. Preferred brands are usually
                 at a lower copay than non-preferred.
Non-preferred Brand	Any brand drug that has a preferred alternative (within the same therapeutic
                     category) listed on the CVS/Caremark standard drug list.
Specialty*	A drug that helps patients with complex conditions.
            Specialty drugs have the highest co-pay.
*For more information on Aetna specialty drugs, visit www.caremark.com or call 1-877-232-8129.
*For more information on Kaiser specialty drugs, visit www.kp.org/formulary.

GENERIC SUBSTITUTION
If your physician prescribes, or you request your physician to prescribe, a brand name drug when a generic
is available you will pay a higher cost. In this situation, your physician generally writes the prescription
using a "dispense as written" (DAW) statement. In this case, the pharmacist can't substitute a generic drug.
Because the physician's note doesn't allow for a generic substitution, your costs are higher. In addition to
your regular co-pay for the brand name drug, you will pay the difference between the cost of the generic
and the brand name drug. Here's an example:

Brand Brand Name Generic   Generic Name                                      Your non-        Difference in       Your Total
Name  Drug Cost  Name Drug Drug Cost                                         preferred        cost between        Cost for
Drug				                                                                     brand            Brand Name and      selecting the
					                                                                        co-pay           Generic Drugs       brand drug

Lipitor        $166.24               Atorvastatin        $65.84              $60              $100.40*            $160.40
*You would save $100.40 by choosing the generic drug.

GENERIC CO-PAY INCENTIVE
If you are taking a brand medication that has a generic option available, you can get up to 6 free refills
when you make the change to the generic prescription medication. You can talk to your doctor or
pharmacist to see if any generic options would work for you. Here's an example:
You currently Therapeutic Current                                  Generic                 Your annual savings
take:         Equivalent: Non-preferred                            Co-pay:                 by switching to the
			                                                                Brand Co-pay:           preferred generic

Prevachol           Pravastatin           $60                      $15                     $630
*When you switch from Prevachol to Pravastatin you will have $0 co-pay for 6 months which is a savings of
(Prevachol co-pay $60 x 6 months) $360. For the remaining 6 months your savings is the difference between the
Prevachol and Pravastatin co-pays ($60-$15) = $45 x 6 months = $270. Total annual savings ($360 + $270) = $630.

                                                                                         Children's National Human Resources | 19
WHAT'S NEW WITH YOUR PRESCRIPTION DRUG PLAN FOR 2020?
VALUE FORMULARY (VF)
In 2020, Children's National will be transitioning to Value Formulary, a high value prescription benefit plan.
     What makes a prescription benefit plan "high value"?
     A plan is "high value" because:
     • Many medicines included on the plan provide the same health benefits as more expensive
       options, but may cost up to 80% less than a brand
     • Medicines that cost more, but may not work better than lower-cost options, are not included
       or are included at up to the full cost, depending on your plan. Example: For high cholesterol,
       the plan covers generic medicines (such as atorvastatin), and covers Crestor® at a higher cost
       to you.
     • It can help you and your doctor choose a lower-cost, effective option to treat your health
       condition.
     What does having a Value Formulary plan mean for you?
     With our transition to a Value Formulary plan comes a major change to the prescription
     drug coverage under Non-Preferred Brand -Tier 3 for all Children's Aetna plans. For Tier 3
     prescriptions, the covered member pays 80% coinsurance. If your current prescription is for an
     unlisted brand, ask your doctor to write a prescription for a generic or listed brand drug to avoid
     paying more for your prescription.

ENHANCED SPECIALTY GUIDELINE MANAGEMENT (SGM) PROGRAM
In 2020, Children's National will be adding the Enhanced Specialty Guideline Management (SGM) program.
The SGM program is a cost containment strategy to help reduce specialty drug costs and select clinically
appropriate, more cost effective alternatives. The program applies criteria for specialty drug approval
including prior authorization and step therapy.
Step Therapy is a process of finding the best drug treatment for your situation balancing both cost and
effectiveness. Genetic Step Therapy Plans (GSTP) requires the use of cost-effective generic alternatives,
within the same therapeutic class, as first line therapy before targeted brands are covered. If there are problems
with this first treatment, the next step is to try an alternative or back-up drug. The medications available for
treatment are updated frequently as new products and generic drugs become available. Here's an example:

 Drug Class                  Your prescription is written         In Step Therapy, you will be asked to
                             for one of the back-up drugs         take one of the front-line drugs

 Ulcers/Acid Reflux            Dexilant and Nexium*               A documented trial of one month
 		                                                               of each of two preferred drugs:
 		                                                               Pantoprazole OR Lansoprazole OR Omeprazole
 * Target drugs could change in the future

 You can determine which category or tier your prescription drugs fall under by checking the formulary
 lists of the health plan websites or calling the health plans.

20 | 2020 Benefits Guide
RESOURCES FOR LIVING
Aetna Navigator
Aetna Navigator is Aetna's online tool to help you manage your health care
online, anytime and from anywhere that you have computer access. This
site allows you to check for participating doctors and facilities, check claim
status, order a new ID card, research hospital outcomes, price medical
procedures, and more!
                                                                                    SPECIFIC RESOURCES
Aetna Mobile                                                                        FOR LIVING
Life takes you on the go. Now your health information can follow. Use
                                                                                    As an Aetna member, you
your cellphone with web access to view your health plan information. The
                                                                                    have access to the following
Aetna Mobile app works with iPhone® mobile digital devices and AndroidTM
                                                                                    resources designed to help you
powered phones. Use a different Smartphone or mobile device? Instead of
                                                                                    live well:
loading an app, just visit www.aetna.com and use the mobile web version
of the site.                                                                        • Aetna Navigator
                                                                                    • 24 Hour Nurse Line
24-Hour Nurse Line
Did you know you have access to a nurse 24 hours a day and seven                    • A
                                                                                        etna Health Connections
days a week? Nurses are available to help you with your medical needs                  Disease Management
anytime, day or night. Just call the Aetna Nurseline at 1-800-556-1555.             • D
                                                                                         iscounts for healthy living
                                                                                        programs and services
Disease Management Programs
If you have a chronic disease, chances are the Aetna Health Connections             • Aetna Mobile
disease management program can help you better manage your                          • And much more!
condition. Aetna Health Connections offers support for 35 common
medical conditions, such as congestive heart failure, diabetes,
hypertension, asthma, COPD, and cancer. You can request program
enrollment by calling 1-866-269-4500 or through the Aetna Navigator
website at www.aetna.com. In certain cases, a caseworker may contact
you based on your medical and pharmacy claims data. The program
offers information on your condition, a review of your treatment plan,
and access to a 24-hour toll-free disease management phone number.

Teladoc*
Teladoc gives you 24/7/365 access to U.S. board-certified doctors through
the convenience of phone, video or mobile app visits. It is an added
benefit that gives you an affordable alternative to more costly provider
service settings such as an urgent care or Emergency Room visit.. It does
not replace your primary care provider but it gives you a convenient and
less expensive option for quality care.
Some general medical conditions Teladoc can treat include:
• Cold & flu symptoms        • Urinary tract infections
• Allergies                  • Respiratory infections
• Bronchitis                 • Sinus problems

                                                                           Children's National Human Resources | 21