2021 Samuel J. Crumbine Consumer Protection Award
Page content transcription
If your browser does not render page correctly, please read the page content below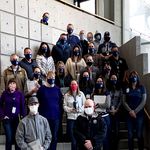 2021 Samuel J. Crumbine
Consumer Protection Award
Application for Washoe County Health District
Environmental Health Services, Food Safety Program

                                   Environmental Health Services
                                   Washoe County Health District
                                          1001 E. Ninth St, Bldg B
                                                  Reno, NV 89512
                                         washoecounty.us/health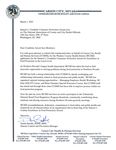 Executive Summary
Washoe County is over 6,300-square-miles that spans portions of Nevada's western and northern borders with
California and Oregon respectively. The County parallels the eastern slope of the Sierra Nevada Mountains and
includes such major natural features as high desert, Lake Tahoe, Pyramid Lake, the Truckee River, and the Hum-
boldt Toiyabe National Forest. Washoe County, which includes the cities of Reno and Sparks is home to nearly
half a million residents and welcomes an additional five million visitors to the region each year.

More visitors are motivated to travel to the area each year to experience our stunning scenery such as Lake Tahoe
and the Sierra Nevada Mountains. The Reno Aces Minor League Baseball, 1868 FC Professional Soccer League,
Wine Walks, Pub Crawls and events such as the Reno Balloon Races, Reno Air Races, and Best in the West Rib
Cook Off are consistent attractions for visitors. Rapid growth has brought a more diverse amenity base to the
region including a unique and innovative restaurant scene that has been described as a culinary jackpot.

The Washoe County Health District (WCHD) has jurisdiction over all public health matters in Reno, Sparks,
and Washoe County through the policy-making Washoe County District Board of Health. WCHD is comprised
of five divisions including Administrative Health Services, Air Quality Management, Community and Clinical
Health Services, Epidemiology and Public Health Preparedness and Environmental Health Services.

The Environmental Health Services (EHS) division is responsible for ensuring compliance with local state and
federal laws, and regulating food, waste, water, vector, and other areas of public health in Washoe County. The
many programs under EHS have an emphasis on enforcement, but also have a strong education component, pro-
moting a collaborative approach with industry and consumers to meet established public heath goals.

The EHS Food Safety Program (the program) enrolled in the
Voluntary National Retail Food Regulatory Program Standards
(Program Standards) in 2004 but made little progress towards
meeting the Program Standards criteria. In 2013, however, the
program received the FDA Advancing Conformance with the
Voluntary National Retail Food Regulatory Program Standards
grant. The program also began applying for and receiving the
FDA/AFDO awards to work on achieving conformance with the
Program Standards. In 2015, the Food Safety program partici-
pated in a Nevada Program Standards Strategic Planning Work-
shop hosted by our FDA Retail Food Specialist. As a result
of the workshop, the additional funding, and dedicated staff
resources, the program has made significant progress towards
becoming an effective and focused retail regulatory program in
the last six years.

Based on the gaps identified during the program's last self-as-
sessment in 2016, a Program Standards strategic plan was im-
plemented to update archaic food establishment regulations, re-
vamp the food safety training and quality assurance program,
shift towards a risk-based inspection program, and increase
industry education and outreach to promote active managerial
control in Washoe County Food Establishments.
                                                                   Figure 1. Map of Washoe County, Nevada
                                                                    Screenshot taken from maps.google.com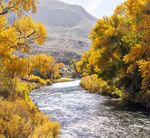 Contents

Part I: Program Basics................................................................................................................1
      Demographic Information................................................................................................1
      Program Resources............................................................................................................2
      Program Vision, Goals, Objectives..................................................................................3

Part II: Baseline and Program Assessment...............................................................................4
      Regulatory Foundation.....................................................................................................4
      Training Program..............................................................................................................5
      Hazard Analysis Critical Control Point (HACCP) Principles......................................6
      Quality Assurance Program..............................................................................................7
      Foodborne Illness and Emergency Response..................................................................8
      Compliance and Enforcement..........................................................................................9
      Communication and Information Exchange................................................................10
      Program Resources........................................................................ ...................................11
      Program Evaluation and Reducing Foodborne Illness Risk Factors.........................12

Part III: Challenges, Objectives, Measurements, and Achievements...................................13
      Challenge 1.......................................................................................................................13
      Challenge 2.......................................................................................................................14
      Challenge 3.......................................................................................................................15

Part IV: Program Longevity.....................................................................................................16

Part V: Contact Information and Permission.........................................................................17

Testimonial Letters.....................................................................................................................18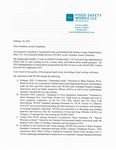 Part I. Program Basics
Demographic Information

With a total estimated population of 465,735, Wash-                 2% 3%
oe County has two incorporated municipalities:
Reno and Sparks. The City of Reno is the County                             7%

Seat and the third largest city in Nevada, behind Las                                   White
Vegas and Henderson. Reno's population is approx-
                                                                                        Hispanic/Latino
imately 250,989. The City of Sparks is home to ap-
proximately 104,254 residents while the remaining                                25%    Asian/Pacific Islander
110,492 live in unincorporated Washoe County.
                                                                                        Black/African American
                                                        63%
Washoe County is home to the University of Neva-                                        American Indian/
da, Reno, Truckee Meadows Community College,                                            Alaskan Native
and the Desert Research Institute. The area has also
seen a recent increase in entrepreneurial startups,     Figure 2. Washoe County Race Demographics
manufacturing, distribution and logistics, and tech-
nology-based industries such as Tesla, Switch, Amazon, Microsoft, Apple, Zulily, and Patagonia.

Along with significant economic growth, Washoe County has become more ethnically diverse, with the largest
increase among the Hispanic population (+27.3%) from 2007 to 2017. As of 2019, 63% of the population is
White, 25% Hispanic or Latino, 2.8% Black or African American, 2.2% American Indian and Alaskan Native,
and 0.7% Native Hawaiian and Other Pacific Islander. Languages spoken at home include English at 74.6% of
the population, Spanish at 18.9% of the population, and other languages such as Asian/Pacific Islander and In-
do-European making up the remainder of languages spoken in Washoe County (Figure 2).

There are approximately 4,000 permitted retail food establishments in Washoe County including full-service
restaurants, fast food establishments, school kitchens, food manufacturing establishments, mobile food units,
                                                                                    and retail food stores
             1% Satellite Food
           Distribution Facility 1% Meat/Seafood
                                                                                    such as delis, meat de-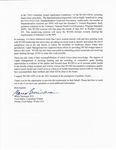 Program Resources

Revenues for WCHD come from licensing and permits, grant funding, restricted intergovernmental funding,
charges for services, the County General Fund, and miscellaneous revenue from supporting agencies who invest
in a particular project (Figure 4).
                                            2.2%                  General Fund Support:
                                    0.9%       2.1%               $9,516,856
                                                   2.7%           Federal & State Grants:
                                                      2.8%
                                                                  $6,040,120
                                                                  Licenses & Permits:
                                                     8.8%         $3,294,595
                                                                  Charges for Services:
                    40.6%                                         $2,053,687

                                                       14.1%      Dust Plan: $659,365
                                                                  Pollution Control:
                                                                  $628,105
                                                                  Tire Fees: $486,000
                                                                  Birth & Death Certificates:
                                           14.1%                  $515,000
                                                                  Miscellaneous:
                                                                  $220,543
                     Figure 4. WCHD FY20 Adopted Budget - Revenues $23.4 million

The total operating budget for the EHS division is $7,966,128. The division
has established a cost recovery system with permit fees accounting for 64%
of the program budget. The current fee schedule adopted by the Washoe
County District Board of Health is included in Appendix A.

The Food Safety Program is the largest permitting program in EHS
and generates most of the revenue for the division (Table 1).

The program has also been successful in obtaining grant funding to
supplement the program budget (Appendix B). Over the six-year ap-
plication period, the program has received grant funding from the FDA,
the Association of Food and Drug Officials (AFDO), the National Associ-
ation of City and County Health Officials (NACCHO), and the Centers
for Disease Control and Prevention (CDC). This funding has been in-
strumental in allowing the program to advance conformance with Pro- WCHD Staff Public Outreach Event
gram Standards.
                                    Funding Source                       Amount
                       Permit Fees                                  $1,737,308
                       Plan Review                                  $92,306
                       Re-inspection and Validated Complaint Fee $150,474
                       Grants                                       $96,661
                       Total                                        $2,076,750
                            Table 1. Food Safety Program Revenue Sources FY2020

                                                                                                               2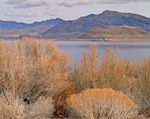 Program Vision, Goals, and Objectives

The mission of the WCHD is to protect and enhance the well-being and quality of life for all in Washoe County.
The Food Safety Program is continuously striving to meet this mission statement by promoting active managerial
control of risk factors most associated with foodborne disease in Washoe County food establishments.

Implementation of the Program Standards has been instrumental in helping the program realize the mission state-
ment. The Program Standards have served as a quality improvement program, providing a foundation for which
the Food Safety Program can build upon to ensure an effective program with measurable achievements.

                                                        Since identifying the gaps in the Program Standards
                                                        framework, the program is now working to support a
                                                        culture of professional development by enabling em-
                                                        ployees to acquire new food safety related skills through
                                                        conferences, training seminars, and field standardiza-
                                                        tion. The program actively seeks innovative ways to
                                                        support, engage, and recognize food establishment op-
                                                        erators and the regulated community. The program also
                                                        continues to ensure consistency in the application of
                                                        regulatory provisions and compliance and enforcement
                                                        procedures.

                                                        In 2018, program staff garnered support from the Dis-
                                                        trict Board of Health in the implementation of the Pro-
                                                        gram Standards and successfully incorporated elements
                                                        of the Program Standards as goals in the district wide
                                                        strategic plan. The most significant strategic goal is the
                                                        reduction of the occurrence of foodborne illness risk
                                                        factors in Washoe County Food Establishments. Table
                                                        represents the program's progress with the Program
     WCHD Vision, Mission, and Value Statement          Standards as of January 2021.

  Table 2. Food Safety Program Progress On Voluntary National Retail Food Regulatory Program Standards

                                                                                                                     3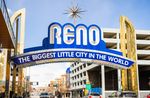 Part II. Baseline and Program Assessment
Regulatory Foundation

By the authority established through Nevada Revised Statutes (NRS 439.370 et seq.) and the 1972 Interlocal
Agreement (last amended 1993), the Washoe County Health District has jurisdiction over all public health mat-
ters in Reno, Sparks, and Washoe County through the policy-making Washoe County District Board of Health.

Regulatory authority in Washoe County is derived from the local Regulations of the Washoe County District
Board of Health Governing Food Establishments (Food Establishment Regulations) which are adopted by the
Washoe County District Board of Health and approved by the Nevada State Board of Health.

Prior to the most recent adoptions, the Food Establishment Regulations had not been revised for over 30 years.
In 2015, the WCHD Food Safety Program conducted a comprehensive review and revision to the body of the
regulations and incorporated provisions from the US FDA 2009 Food Code and some provisions from the 2013
US FDA Food Code. In an effort to promote active managerial control of the risk factors most commonly as-
sociated with foodborne disease in food establishments, the program completed another regulation revision in
2016 to remove the previous food establishment inspection grading system. A new color coded rating system of
Pass, Conditional Pass, and Closed was incorporated that more accurately reflects the occurrence of foodborne
illness risk factors in food establishments (Figure 5).

                                     Figure 5. Color Coded Rating System
With the release of the 2017 FDA Food Code, the program began another regulation revision to incorporate
provision from the 2017 Food Code and on July 25, 2019, the Washoe County District Board of Health adopted
the most recent version of the Food Establishment Regulations.

During the most recent Program Standards self-assessment period in 2016, the program determined that the cri-
teria of Standard 1 – Regulatory Foundation was met. This was confirmed through a verification audit in March
2017. During the next self-assessment cycle to occur in the Fall of 2021, the program anticipates continued
conformance with Standard 1 with a comparison of the 2017 FDA Food Code.

With the objective of maintaining the highest level of public health protection and an understanding of emerging
food safety science and technology, staff from the WCHD Food Safety Team have participated in the Conference
for Food Protection (CFP) for the last several years. Staff worked on the Program Standards Committee from
2016 to 2018 and from 2018 to 2020, as well as the Allergen Committee, the Product Assessment Committee,
and the Produce Wash Committee from 2018 to 2020. Additionally, a WCHD staff member will be participating
as a member of Council III- Science and Technology at the 2020 Biennial Meeting. Participation in this forum
has contributed to the program's progressive mindset and desire to regularly update the Food Establishment
Regulations with an anticipated result of continued conformance with Standard 1.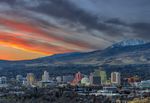 Training Program

The Food Safety Program recognizes the importance of staff training and strives to ensure inspection and super-
visory staff have the knowledge and skills needed to adequately perform their inspections and maintain consis-
tency in the application of the food establishment regulations.

Prior to 2015, the Food Safety Program had a training program that loosely mirrored the criteria of Standard
2 – Trained Regulatory staff. Beginning in 2015, the Food Safety Program developed a comprehensive written
training program that documents completion of the FDA ORAU training courses, and completion of more than
50 joint field training inspections using a field training manual consistent with the CFP manual. Newly hired or
assigned food establishment inspection staff complete the above steps over an eight to twelve-week period. At
the end of this training period, inspection staff are evaluated by the Food Safety Program Senior or Supervisor
and must demonstrate competency in all performance measures listed in the training manual prior to being re-
leased to conduct independent inspections. The success of this structured and documented training program led
to the use of the training manual as a framework to develop written training manuals in the other EHS programs
and to prepare staff to take the Registered Environmental Health Specialist Exam as required by Nevada state
law. The comprehensive training manual can be found in Appendix C.

Staff hired after the development of the training manual have completed the training program detailed above and
the program currently has two newly hired staff in the process of completing the field training using this program.
Existing staff hired prior to the implementation of the training program have completed affidavits attesting that
they completed a training curriculum equivalent to the above program. Within 18 months of hire/assignment into
the Food Safety Program, staff completes field standardization using the FDA standardization procedures. For
existing staff, standardization is conducted according to a three-year standardization schedule. The Food Safety
Program currently has one Environmental Health Supervisor and one Senior Environmental Health Specialist
trained as training Standards. The program fell behind on standardization and re-standardization of staff due to
staff resources being diverted to the COVID-19 response. However, a detailed plan has been developed to get
back on track with field standardizations in 2021 with the use of an AFDO grant to hire a Standardization Officer
                                      to assist the program with this effort.

                                             The program maintains records to document and track food safety
                                               continuing education. In January 2017, an internal policy was
                                                 developed requiring all staff who conduct food establishment
                                                   inspections, including temporary food inspections and emer-
                                                    gency response inspections, to maintain a minimum of 20 food
                                                     safety CEUs every 36 months. Over the last several years, the
                                                     program has used grant funding to provide training opportu-
                                                     nities to not only WCHD staff, but to staff from other Nevada
                                                    jurisdictions and the regulated community as well. Some ex-
                                                   amples include the North Carolina State Retail HACCP Valida-
                                                 tion and Verification Course, Managing Employee Health Work-
                                               shop, Brian Nummer's Retail Fermented Foods, and Strategies to
                                             Focus Retail Food Inspections (Appendix D).

                                                The WCHD plans to continue utilizing grant funding from the
      WCHD Staff with REHS Certificates
                                                FDA and AFDO to supplement the program training budget
                                                and ensure staff can attend, either virtually or in-person, train-
ing such as, the FDA Pacific Region Seminar, The Nevada Food Safety Task Force conference, the Conference
for Food Protection, and FDA Office of Training Education and Development (OTED) training courses. The

                                                                                                                      5
program anticipates full compliance with Standard 2 by the end of 2021.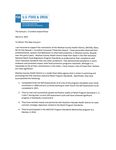 Hazard Analysis Critical Control Point (HACCP) Principles

The Food Safety Program uses a HACCP based inspection process to focus inspections on activities most likely
to cause foodborne illness and helping food establishment operators develop and improve food safety manage-
ment systems to reduce the occurrence of those activities.

In 2016, the Food Safety Program developed a new risk-based inspection rating system and a new inspection
form (Appendix E) that identifies the foodborne illness risk factors and interventions, documents compliance
status as IN/OUT/NO/NA, and documents compliance and enforcement activities.

The program also developed a corresponding inspection field
guide (Figure 6/Appendix F) to include:
• Detailed marking instructions and code references,
• Example violations and standard comments,
• A written policy requiring on-site corrective actions for crit-
   ical violations, and
• Re-inspection time periods to ensure long-term control of
   risk factors and interventions.

The program used funding from an FDA Cooperative agreement
to hire a software vendor to convert the new inspection form and
resulting inspection rating into an electrconic format that can be
viewed online at WashoeEats.com.

The WCHD groups all food establishments into three categories
based on potential and inherent food safety risk. Washoe County
food establishment regulations define these three categories and
food establishment inspectors are required to ensure each facility
is assigned the appropriate category.
                                                                       Figure 6. Food Inspection Field Guide
In 2018, the program increased the inspection frequency for operations with greater food safety risk. WCHD
staff is currently conducting routine inspection using the following annual frequency:
• Risk Level I establishment – One routine inspection
• Risk Level II establishments – One routine inspection
• Risk Level III establishments – Two routine inspections

The program will conduct as many follow-up inspections necessary to gain compliance regardless of the risk
level.

With the significant regulation update that occurred in 2015, the food establishment regulations incorporated pro-
visions on HACCP and waiver procedures. The Program implemented a policy identifying activities that require
a waiver request, operational plan, or HACCP plan, with procedures on reviewing, approving, validating, and
verifying such plans. This policy also developed a review team dedicated to processing these plans as required
by the Washoe County Food Establishment Regulations.

The WCHD received a verification audit in 2020 and it was determined that the criteria of Standard 3 has been
fully met.

                                                                                                                     6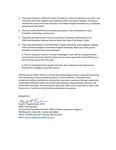 Quality Assurance Program

The WCHD has made tremendous efforts over the last six years to improve the quality and uniformity among
staff in the interpretation of regulatory requirements and policies. Prior to the development of a formalized qual-
ity assurance program, the WCHD Food Safety Program used the Food Establishment Field Inspection Guide,
periodic inspection report reviews, and staff meetings to ensure consistency among field staff.

                                   WCHD Environmental Health Services Staff

In addition to the above quality assurance efforts, the WCHD developed a formal Quality Assurance (QA) Pro-
gram as part of cohort 6 of the NACCHO Mentorship Program in 2017. The QA Program includes a written
QA program policy (Appendix H) that was last updated in 2019. The policy provides a method to review and
monitor the 20 quality elements described in the 2017 Program Standards and additional quality elements deter-
mined by the WCHD. The policy applies to any employee regularly conducting food establishment inspections
that has completed the training program including initial field standardization. Each field staff member receives
a file review and field evaluation by The Program Supervisor or Senior EHS of three establishments every
                                                  18 months. An evaluation form guidance document to aid the
          3% 2%
   3%                            Very Good assessor         in performing the field/file evaluation is included in
                                                  the QA Program. An Excel worksheet that includes a summary
                                Good              tab for each employee evaluated tabulates the overall employ-
                                                  ee compliance percentage and the compliance percentage per
                                 Fair             goal (1-22). An additional program summary tab calculates the
                                                  overall QA Program compliance percentage, and the program
                    92%         Poor   (0%)       percentage per goal. The calculations are analyzed every 18
                                                  months by program management to determine if the inspection
                                 Other            program has overall programmatic deficiencies and if more
                                                  training is needed for all inspection staff in a particular area, or
 Figure 7. Post Inspection Survey Results, Over- if deficiencies need to be addressed on an individual staff basis.
     all Satisfaction with WCHD Inspectors
                                                  The QA Program also includes ongoing monthly inspection re-
port audits of a minimum of 10% of completed inspections per inspector. The purpose of the audit is to ensure
staff are properly citing and documenting code violations, taking appropriate and immediate corrective actions,
and following internal compliance and enforcement policies. The inspection reports are pulled from the WCHD
electronic permitting system and audits are performed by The Program Supervisor and Senior EHS staff with
written feedback provided to each inspector using an inspection report review form.

Additionally, a post inspection survey (Figure 7/Appendix I) is distributed to food establishment operators via
email at the end of each inspection. The results of the post inspection survey are analyzed on an annual basis and
shared with staff to identify additional areas of improvement.
Foodborne Illness and Emergency Response

The WCHD Food Safety Program staff work collaboratively with the WCHD Communicable Disease staff to
address instances of foodborne and waterborne disease. Weekly meetings are held between the two divisions to
review foodborne disease complaints and confirmed enteric diseases. A multidisciplinary Outbreak Response
Plan (ORP) was developed between the two divisions to ensure a prompt, coordinated, and effective response
to disease outbreaks or other public health events (Appendix J). The plan includes policies and procedures for
responding to disease outbreaks, defines responsibilities of the outbreak response members, defines protocols for
disseminating information to the public regarding foodborne disease outbreaks or public health emergencies, and
procedures for coordinating and notifying other agencies including the Nevada State Public Health Laboratory,
law enforcement, Nevada State Epidemiologists and other relevant parties.

In addition to the multidivisional ORP, the Food Safety Program has written foodborne illness and injury inves-
tigation procedures that focus on foodborne illness tracking and investigation processes, trace-back procedures,
and recall procedures (Appendix K). All foodborne illness and injury complaints, as well as all confirmed enteric
diseases with exposures to establishments regulated by EHS are entered into the division's permitting software
system, Accela Automation (Figure 8). Foodborne illness data are reviewed during the weekly meetings to de-
tect trends and possible contributing factors using the Accela Automation reporting function. These data are also
analyzed on an annual basis and compiled in the WCHD Annual Disease Summary (Appendix L). Due to the
COVID-19 pandemic, the release of the 2019 and 2020 Annual Disease Summaries have been delayed. Howev-
er, staff is currently in the process of compiling results for the 2019 and 2020 reports.

                    Figure 8. Foodborne Illness Complaints Received by Month, 2014 - 2018

Additionally, the program received a grant from the CDC and administered by the National Environmental
Health Association to enroll in the National Environmental Assessment Reporting System (NEARS). Partici-
pation in NEARS will enhance the program's ability to collect data on environmental assessments and review
trends related to environmental assessments.

The Food Safety Program has conducted a self-assessment and determined that Standard 5 – Foodborne Illness
and Food Defense Preparedness and Response has been met and a verification audit was conducted in 2020 to
confirm the criteria of the standard has been met.

                                                                                                                    8
Compliance and Enforcement

The WCHD uses a risk-based control system to identify violations that have a greater risk of contributing to
foodborne disease. This system is divided into two categories, Critical Violation and Non-critical Violations.
Critical violations are provisions of the food establishment regulations, that are observed to be out of compliance
and are considered one of the five FDA foodborne illness risk factors or public health interventions. Non-critical
violations are provisions of the regulations that are important factors in general sanitation, operational controls,
general maintenance, and facility design, but do not directly have the potential to cause foodborne disease.

The WCHD food establishment rating system is based on the number of critical violations observed in the estab-
lishment during the inspection:

Pass (Green):
• Establishment having no more than one critical violation observed during the inspection. Critical violations
   shall be corrected during the inspection.
• Establishments with non-critical violations noted on the Good Retail Practices section of the food establish-
   ment inspection report form.
Conditional Pass (Yellow):
• Establishments having two or more critical violations observed during the inspection. Critical violations shall
   be corrected or mitigated during the inspection. A reinspection shall be conducted within 24 to 72 hours to
   verify critical violation(s) remain corrected.
Closed (Red):
• If a critical violation exists that cannot be corrected or mitigated during the inspection, a substantial health
   hazard exists, or if it is determined that there is a risk of imminent danger to the public, the health permit is
   suspended and the establishment must immediately cease foodservice operations until the health permit is
   reinstated by the WCHD.

In 2019, the Food Safety Program implemented a step-by-step uniform compliance and enforcement program
with the goal of providing consistent guidance for staff to achieve long-term compliance and control of food-
borne illness risk factors (Appendix M). The program includes written procedures and comprehensive flowcharts
to guide staff down progressive enforcement and intervention routes when establishments consistently receive
Conditional Pass ratings or receive repeat critical violations (Figure 9). The WCHD prefers to resolve compliance
issues through education and collaboration with food establishment operators. These mechanisms are reflected
in the use of risk control plans and in-house training provided by WCHD staff that focus on the out of control risk
factors. In situations where these intervention methods are not effective, permit suspension is implemented with
the requirement for key establishment personnel to attend an office hearing with WCHD staff and management to
discuss conditions for permit reinstatement. If after the office hearing the food establishment operator is unable
                                                                    to achieve compliance, the program will move
                                                                    forward with steps for permit revocation.

                                                                       The Food Safety Program will begin procedures
     3rd            Risk      Manditory       Permit        Begin      to assess effectiveness and to ensure the pro-
  Consecutive     Control      In-House     Suspension      Permit     gram is meeting the benchmark of 80% com-
  Conditional       Plan      Training by   with Office   Revocation
  Pass Rating   Implemented   WCHD Staff     Hearing       Process
                                                                       pliance of the sampled food establishments.
                                                                       Our desired outcome is to build an effective and
                                                                       consistent enforcement program that will also
                                                                       gain long-term compliance with the regulatory
                                                                       requirements.

                                                                                                                          9
        Figure 9. Compliance and Enforcement Process
Communication and Information Exchange

The WCHD Food Safety Program actively participates in industry and
consumer interactions and educational outreach. In October 2016, the
program conducted a self-assessment of Standard 7 – Industry and
Community Relations and determined the criteria were met. This
was confirmed through a verification audit in January 2017.

Two staff members participate in monthly Nevada Food Safety
Task Force meetings. The Nevada Food Safety Task Force is com-
prised of Nevada industry and regulatory professionals, as well as
academia and consumer groups who are actively involved in food
safety education and promoting food safety defense across the state.

In addition to statewide involvement with industry and consum-
er groups, the WCHD Food Safety Program attends local events,
speaks at local schools and colleges, and holds free food safety          WCHD Staff Public Outreach Event
workshops for local industry and consumer groups. Examples of workshop topics held over the six-year applica-
tion review period include education on the no bare hand contact with ready-to-eat foods provision, information
on the WCHD food establishment rating system and associated field guide, workshops on proposed amendments
to the food establishment regulations, information on the results of the 2017 Baseline Risk Factor Study, employ-
ee health and hygiene workshop, HACCP and Special Processes workshops, and information on the laws and
regulations regarding service animals in food establishments.

The WCHD collaborated with the Nevada Disability Advocacy & Law Center, Canine Companions for In-
dependence, the Nevada Restaurant Association, and the Retail Association of Nevada to develop the service
animal workshop that included segments on each agency's role in the issue. The success of this partnership led
to an invitation to present at the Nevada Food Safety Task Force and Nevada Environmental Health Association
Annual Conference in 2017, and to the development of a service animal window cling that can be seen in food
establishments throughout Northern Nevada (Appendix N).

Over the last several years, The Food Safety Program developed electronic approaches to communicate and
maintains a food safety email list for industry and consumers to send food safety information, announcements,
newsletters and surveys to subscribers. Social media and radio advertisements are additional communication
mechanisms used by the program to inform the public of important food safety related activities. In 2018, the
program developed an online Resource Library that includes various food safety guidance documents, equip-
ment/temperature monitoring logs, example operating procedures, FAQ handouts, brochures, and posters that
were translated to Spanish and Chinese using AFDO grant funding (Appendix O).

In addition to the WashoeEats website where food establishment inspection information is posted, the program
worked with internal technology staff and a mobile app developer to produce the WashoeEats mobile app. The
app allows users to search food establishment inspection results by business name and location, save estab-
lishments to a favorites list, display a map of nearby establishments with color-coded pins showing inspection
ratings, and file a complaint for a specific location. In 2019, the program won the 2019 Washoe County Impact
Award for Effective Communications for the development of the WashoeEats mobile app.

Due to the COVID-19 pandemic, the program will utilize grant funding from the NACCHO Mentorship Program
to purchase video equipment to develop food safety education videos for food establishment operators and to
aid in the development of virtual workshops in lieu of in-person workshops. This will ensure the same level of      1
                                                                                                                    0
community outreach and communication is maintained.
Program Resources

The WCHD EHS division is responsible for conducting over 4,500 food establishment inspections each year. In
addition to food establishment inspections, the division is also responsible for conducting over 1,980 inspections
per year of the other EHS permit types including schools, childcares, public accommodations, mobile home/RV
parks, public bathing facilities, and invasive body decorating establishments. In 2020, the Nevada State Legisla-
ture held a special session and passed a bill requiring EHS staff to inspect large public accommodation facilities
and casino resorts for compliance with COVID-19 directives. This new program has added an additional 60
annual inspections to the EHS workload. These inspections will be required until the COVID-19 positivity rate
decreases to a rate determined by the legislature.

The division has a total of 21 staff members assigned to complete over 6,480 annual inspections. Each inspector
spends 50 percent of their time conducting permitted establishments inspections and the other 50 percent of their
time is devoted to work in the various EHS subprograms. Therefore, each staff member is responsible for com-
pleting over 300 inspections, as well as any follow-up inspections, complaint investigations and foodborne illness
or injury complaint investigations. Table 3 provides a summary of overall EHS resources.
                        Title                      Staff                          Responsibilities
                                                Assigned
Environmental Health Services Division Director 1                  Oversee EHS Division
Environmental Health Services Supervisor        4                  Supervise EHS Seniors and EHS Field Staff
Senior Environmental Health Specialist          7                  Oversee various EHS Programs and training
Environmental Health Specialist                 21                 Complete permitted facilities inspections
                                                                   (including retail food and temporary food
                                                                   vendors), complaints, and plan review
Licensed Engineer                                     1            Manage EHS civil engineering projects
Administrative Assisstant                             1            Supervises all administrative support staff
Administrative Support Staff                          6            Process all payments, permit applications,
                                                                   public information requests, complaints,
                                                                   and initial customer inquiries
Total EHS Staff                                     41
                                    Table 3. Overview of EHS Staff Resources

The program budget provides the necessary resources for adequate inspection equipment including thermocou-
ples, min/max waterproof thermometer, TempRite high temperature dish machine adhesive labels, chemical test
strips, alcohol wipes, pH meters, and flashlights. Each inspector is assigned an iPhone with Wi-Fi hotspot and
photo app, and a field tablet to enter inspection results into the Accela Mobile Office electronic permitting system.
The program also supplies vehicles to inspectors using a motor-pool vehicle check-out system.

The WCHD has also been successful in obtaining grant funding from FDA Cooperative Agreements, AFDO
and FDA Retail Program Standards grants, and the NACCHO Mentorship program to supplement the program
budget during the six-year application period. The grant funding has enabled the program to provide on-going
training opportunities and has aided in the development of outreach educational materials to support the risk-
based retail food safety program.

The program does not currently meet Standard 8 – Program Support and Resources due to the high ratio of FTE to
inspections accomplished. An evaluation of the staffing levels required to support a risk-based retail food safety
program will be conducted in 2022 as part of a Division wide time study and fee analysis.                               1
Program Evaluation and Reducing Foodborne Illness Risk Factors

The Food Safety Program completed a baseline risk factor study on the occurrence of the five foodborne illness
risk factors in June 2017 (Appendix P). The study was conducted using assessment criteria based on the 2013
FDA Food Code and the program used FDA models, methodology and forms with results entered into the Food-
SHIELD database. Industry segments surveyed included senior independent living establishments, K-12 school
kitchens, fast food restaurants, full-service restaurants, and retail deli departments.

Results from the study helped the program identify food                
preparation practices and employee behaviors most in                          
need of priority attention. The most frequent risk fac- 35
tors observed out of compliance across all industry seg- 30                                31%
                                                                  28%
ments were poor personal hygiene and improper hold-                            25%
                                                         25
ing time and temperature (Figure 10).
                                                          20
                                                          15
Although food allergen awareness is not a foodborne
illness risk factor, food allergens have become an 10                                                 7%
emerging concern in retail food establishments across     5
the nation. Results of the baseline risk factor study in- 0     Poor    Contaminated    Improper  Inadequate
dicated full-service and fast-food restaurants and, sur-      Personal   Equipment      Holding/    Cooking
                                                              Hygiene                    Time &
prisingly, senior independent living establishments in                                Temperature
Washoe County had the highest percentage of out of
compliance observations related to employee food al-        Figure 10. Most Frequent Risk Factors Out Of
lergen awareness.                                                           Compliance

                                        The Food Safety Program has been implementing targeted intervention
                                        strategies designed to address the risk factors identified in the study
                                        Some examples of intervention strategies (Appendix Q) include adop-
                                        tion of food establishment regulations consistent with the most current
                                        version of the FDA Food Code to include allergen awareness for the per-
                                        son-in-charge (previous versions of the regulation did not include this
                                        provision); allergen awareness posters in both English and Spanish (Fig-
                                        ure 11); additional resources on the Resource Library website to include
                                        example procedures for cold
                                        holding, date marking, and hand
                                        washing; targeted media and so-
                                        cial media campaigns to address
                                        personal hygiene and hand wash-
                                        ing; emphasis on the risk factors
                                        most observed out of compliance
                                        during routine inspections; and
                                        an internal employee contest to
                                        design a date marking brochure
                                        (Figure 12) and magnet for food
                                        establishment operators.
Figure 11. Allergen Awareness Poster
Due to the implementation of these strategies, the Food Safety Program
anticipates a reduction in the occurrence of foodborne illness risk factors
and hopes to fully meet Standard 9 – Program Assessments once our next
                                                                              Figure 12. Date Marking Cartoon
                                                                                                                   1
                                                                                                                   2
data collection is completed in 2022.
Part III. Challenges, Objectives, Measurements, & Achievements
Challenge 1: Too Big to be Small and Too Small to be Big in the Biggest Little City

                                                                One of the biggest challenges faced by WCHD
                                                                over the years is how to allocate program resourc-
                                                                es to ensure Washoe County establishments are
                                                                receiving quality inspections and EHS staff are
                                                                consistently applying regulatory requirements
                                                                and policies across all establishments. We have
                                                                struggled with the generalist versus specialist
                                                                concept and often use the phrase "too big to be
                                                                small and too small to be big" when referring
                                                                to our jurisdiction. Prior to 2016, EHS division
                                                                staff operated as specialists with dedicated staff
                                                                assigned to each EHS program area. Due to
                                                                economic growth, the resulting increase in per-
                                                                mitted food establishments, and the need to bal-
                                                                ance workloads, the division re-organized and
               City of Reno Downtown Skyline                    currently operates under a generalist concept as
described in Part II, Program Resources (pg. 2). With more staff conducting food inspections, some of whom
have never been assigned to the program, the division was concerned inspection quality would decrease and
consistency would be difficult to control. The following objectives were developed to resolve these challenges.

Revamp Food Safety Training Program
As mentioned in Part II, Training Program (pg. 5), the Food
Safety Program developed a comprehensive training program
for staff assigned to the program. As depicted in Figure 13,
the progress for this objective is measured in the percent con-
formance with Standard 2 criteria over the years.

Quality Control
The training program defined inspection standards and gave
staff the tools to successfully complete their job. The Food
Safety Program then recognized the need to consistently mea-
sure performance to ensure a high level of inspection quality
                                                                   Figure 13. Progress Toward Standard 2 & 4
is maintained. Detail on the QA Program can be found in Part
II, Quality Assurance Program (pg. 7). The QA Program is ongoing and will be evaluated after each 18-month
period with targeted intervention strategies developed to address any inspection deficiencies observed during the
QA cycle. Progress is measured using the percent of Standard 4 criteria met over the last several years.

Communication and Staff Engagement
With the shift to a generalist structure, the EHS management team worked to ensure management is engaged
in food safety related issues, supportive of food establishment inspection staff, and communicates expectations
consistently. This was accomplished through the following methods: implementation of monthly program spe-

                                                                                                                     1
cific staff meetings to discuss trends noted during inspection report reviews; review of Accela Automation data
reports on proper inspection report marking, documentation, and adherence to the compliance and enforcement
policy; field standardization of management staff; all Supervisors participating in Standard 4 field evaluation
inspections; and one-on-one meetings between managers and staff to discuss results of inspection audits. As a

                                                                                                                     3
result of these efforts at the management level, overall staff engagement and buy-in has been noticed.
Challenge 2: Industry and Community Engagement

Prior to the six-year application period, the WCHD did little to engage the community and measured program
success by the number of annual inspections conducted rather than the impact those inspections had on public
health outcomes. During the Program Standards Strategic Planning Workshop in 2015, our Retail Food Special-
ist challenged us to think about whether we wanted to be a regulatory agency with a public health component,
versus a public health agency with a regulatory component. We decided we wanted to be a public health agency
and have been working to engage industry and the community on our efforts to reduce the occurrence of food-
borne illness risk factors in our community. The following objectives were developed to achieve this goal.

Education First
While the Food Safety Program has always emphasized education
when addressing violations and the resulting corrective actions, there
was not a consistent method to accomplish this goal. Over the last
six years, the program has established and executed the following
approaches to emphasize active managerial control in food establish-
ments through education:
• A risk-based inspection approach and rating system that empha-
    sizes control of foodborne illness risk factors including enforce-
    ment for long-term control in establishments (pg. 6 & 9)
• Development of educational outreach materials (pg. 10)
• Workshops and training opportunities that include industry and
    the general public (pg. 5 & 10)
• QA Program performance measures for staff consistency (pg. 7)
Progress for this goal is measured using the level of conformance             Figure 14. Progress Toward
with Standards 2, 3, 6 and 7 (Figure 14).                                        Standards 2, 3, 6 & 7

Shift in Messaging
The WCHD Food Safety Program reformed the message communicated to upper management and policy mak-
ers. Instead of communicating outputs (number of annual inspections conducted), the program has shifted to
measuring outcomes, (reduction of foodborne illness risk factors). Objectives that helped the program realize this
change include the 2017 baseline risk factor study and the successful incorporation of the reduction of foodborne
illness risk factors as a goal in the WCHD strategic plan. The program anticipates a measurable reduction in the
occurrence of foodborne illness risk factors after the completion of the next data collection period in 2022.

Recognition of Outstanding Achievements
                               To recognize food establishment for their accomplishments rather than their de-
                               ficiencies, the Food Safety program developed The Excellence in Food Safety
                               Awards (The Awards) in 2020. The Awards were created to recognize food
                               facilities that exceed established requirements and demonstrate a commitment
                               to long-term food safety. Participation encourages facilities to publicize their
                               food safety record and assists in employee team building and awareness of food
                               safety practices. By hosting The Awards, the WCHD has fostered a more collab-
                               orative working relationship with the food service industry. The 2020 inaugural
                               award was given to the winning establishment during the January 2021 District

                                                                                                                     1
                               Board of Health meeting. Winning facilities receive an award certificate, award
                               logo window cling, digital award logo (Figure 15), and recognition on the Wash-
 Figure 15. Excellence in Food oeEats app to acknowledge their dedication and achievement of maintaining the
     Safety Awards Logo        highest standards of food safety in our community.
Challenge 3: Tracking Emerging Food Handling Practices

The Reno area restaurant scene has experienced significant growth over last several years. Due to the growth
of the local food movement, more advanced educational techniques among culinary professionals, and specific
flavor and texture preferences have burst onto the scene. Many establishments are conducting specialized food
processes that require HACCP plans and/or code waivers that may include fermentation, acidification, reduced
oxygen packaging, cook-chill, and sous vide. In many cases, inspectors often fail to identify these processes or
are intimidated by terms such as "HACCP" and "waivers." Often, HACCP processes may either be suspended,
leaving the establishment operator frustrated, or allowed to continue with no food safety controls, leaving the
public at risk. Over the last six years, the Food Safety Program has established the following objectives to pro-
mote food safety controls and to prevent illness associated with these processes.

Development of HACCP Team
As described in Part II, HACCP Principles (pg. 6), the Food Safety Program developed a procedure to identify,
review, validate, verify, and approve food preparation activities requiring a HACCP plan and/or waiver request
(Appendix G). The program actively works to ensure staff is knowledgeable on emerging specialized food prepa-
ration processes and is trained to identify these pro-
cesses during establishment inspections. In addition to
attending the Nevada Food Safety Task Force confer-
ences, the FDA Pacific Region Retail Food Seminars,
and the AFDO Annual Education Conferences, the
program used grant funding to bring specialized train-
ing to the WCHD. Specialized training included the
North Carolina State Retail HACCP Validation and
Verification course and Brian Nummer's Retail Fer-
mented Foods course. Additionally, many staff mem-
bers attended the FD312 Special Processes at Retail
course in 2020.                                               Example of Food Requiring a HACCP Plan

In 2015, the Food Safety Program developed a HACCP team comprised of the Food Safety Program Senior, staff
assigned to the program, and the inspector assigned to the specific facility. A written policy describing how the
HACCP team would review and approve HACCP plans and requests for waivers was also developed. The team
currently meets with operators interested in conducting processes requiring HACCP plans and/or waivers prior
to HACCP plan development to review the food preparation process and provide the operator with resources
necessary to complete the written HACCP plan. Once the written plan is approved, the team conducts a veri-
fication inspection to ensure the processes are being conducted in conformance with the approved plan. Upon
verification, the team issues a final approval for the written plan and process. The HACCP or waiver process is
reviewed for continued conformance during subsequent routine inspections. Since the inception of the HACCP
review process, the program has noted an increase in food establishment operators taking a proactive approach
to ensure safe food handling practices are in place prior to application of the process.

Obtaining Information on Food Handling Processes Upfront
The plan review process is an opportunity to prepare and discuss proper food handling techniques that will
facility the success of the food establishment and help the facility stay in compliance over time. In 2018, the
WCHD developed a compressive Food Establishment Review Application (Appendix R) that requires operators

                                                                                                                     1
to list proposed equipment, mechanical and plumbing systems, floor plans, food preparation processes, and menu
items. The application is consistent with procedures in the CFP document, Plan Review for Food Establishments
2016. In 2019, the program began using this application for all new facilities including those going into existing
buildings not requiring plan review. The application process has helped establishments identify potential prob-

                                                                                                                     5
lems, and complications can be identified before costly purchases, installation and construction occurs.
Part IV. Program Longevity
The Food Safety Program plans to continue to build the foundation of the Health District's Retail Food Safety
Program and make our program sustainable. This will be accomplished through the program's long-term goal
of meeting the Program Standards and the Washoe County District Board of Health strategic plan. The strategic
plan includes the goal of reducing the occurrence of foodborne illness risk factors in our community and meeting
all nine Program Standards.

The WCHD was awarded accreditation by the Public Health Accreditation Board in August 2019, a milestone
accomplishment that shows that we meet or exceed the rigorous standards established by the Public Health
Accreditation Board. Accreditation affirms our commitment to continuous quality improvement to meet our
community's needs and demonstrates our accountability and credibility to everyone with whom we work. Like
public health accreditation, the Program Standards serve as a continuous improvement system that provides a
framework for our program within which the active managerial control of the risk factors can best be realized.

The Food Safety Program has set lofty goals for 2021 and the next decade. The work done in the last six years
helped lay the foundation for great success. It is our hope that with the support of our District Board of Health,
staff, food establishment industry, and the community, we can continue this positive momentum into the next
decade and continue to protect and enhance the well-being and quality of life for all in Washoe County.

                                      WCHD Environmental Services Staff
                                                                                                                     1
                                                                                                                     6
Part V. Contact Information and Permission

Kevin Dick
Washoe County Health District
1001 East 9th Street
Reno, NV 89512
775-328-2434

kdick@washoecounty.us

Washoe County Health District grants permission to the Foodservice Packaging Institute to place this Crum-
bine Award application on www.crumbineaward.com.

Sincerely,

Kevin Dick
Washoe County District Health Officer

                                                                                                             1
February 11, 2021
Samuel J. Crumbine Consumer Protection Award Jury
c/o The National Association of County and City Health Officials
1201 Eye Street, NW,4th Floor
Washington, DC 20005
Dear Jury Members,
On behalf of BJ's Nevada Barbecue Co. I would like to recommend the Washoe County Health
Department for the 2021 Samuel J. Crumbine Consumer Protection Award.
My name is Jay Rathmann, and I am the business owner and Executive Chef of BJ's Nevada
Barbecue Co. in Sparks, Nevada. I sit on many boards in our community. I am the local chapter
President of the American Culinary Association; I also sit on the Washoe County School District
"Committee for Careers and Technical Education" board. I am well versed with working
alongside and in conjunction with the Washoe County Health Department (WCHD) creating
positive and efficient relationships in our community. My business uses multiple processes like
HACCP, Cook and Chill, ROP, Curing, Fermentation in our day-to-day restaurant, catering and
special event operations.
I have had the privilege working with the WCHD for over 30 years. Attending multiple public
educational classes put on by the department in HACCP, Fermentation, Serve Safe, Etc. I have
had nothing but a positive and completely professional relationship when working with WCHD.
The WCHD is continually leading our community in public and professional education seminars
on topics pertaining to Health, Food Safety and Education. I am fortunate to have a fantastic
relationship with our local health department when it comes to HACCP management and
verification techniques. We partnered with the WCHD to allow new department employees to
visit our facility and have hands on HACCP inspections to allow employees to participate in real
world scenarios pertaining to specific procedures. Forming this relationship was positive for
both the regulatory agency and our industry. This is just one example of the high standards and
steps the department is taking to involve themselves to help ensure better food safety,
documentation of procedures and identification of risk factors that are known to reduce
foodborne illness in our industry. This relationship allows department employees to relay actual
on job training and information to other businesses in our community and help proliferate the
communication of information. Anytime there is an opportunity to discuss topics of interest
related to food safety, planning, or evaluating procedures the WCHD has always been
extremely proactive. During the Covid-19 pandemic their response to setting up discussions or
zoom meetings for discussions of topics has been nothing short of exemplary.
WCHD dedication and commitment to food safety along with the continuing education, safety
and wellbeing to the citizens and businesses of Washoe county is why I think they are deserving
of the 2021 Samuel J. Crumbine Consumer Protection Award.

Thank you, for your consideration,

Jay Rathmann CEC, CCA, WCEC
Owner, Executive Chef
Bj's Nevada Barbecue Co.
80 East Victorian Ave. Sparks, NV 89431
775-355-1010 / jay@bjsbbq.com
February 25, 2021

Samuel J. Crumbine Consumer Protection Award Jury
c/o The National Association of County and City Health Officials
1201 Eye Street, NW, 4th Floor
Washington, DC 20005

Dear Crumbine Award Jury Members:

The Washoe County Health District, Environmental Health Services Division is applying for the Samuel J.
Crumbine Consumer Protection Award for Excellence in Food Protection at the Local Level, and I am pleased to
submit this testimonial letter on behalf of the Southern Nevada Health District (SNHD), Environmental Health
Division, who was honored to receive the award in 1998 and, most recently, in 2020.

The Washoe County Health District is the agency of jurisdiction for Washoe County, Nevada, and is the home to
our sister city, Reno, Nevada. As such, we share common goals and are in frequent communication and
collaboration with them regarding issues that not only effect Nevada, but the practice of environmental health
in general and food safety specifically nationwide.

Notable achievements in our food safety partnership include:
• Participation in the NACCHO Mentorship program as a mentee to SNHD during the 2016-2017 Cohort 6
   period.
• Coordination to complete verification audits and other achievements that demonstrate meeting the
   Voluntary National Retail Food Regulatory Program Standards (the Standards).
   o SNHD Regulatory Support Office completed verification audits of Standard 3 and Standard 5 for Washoe
       County Health District in 2019.
   o Washoe County Health District completed an audit for SNHD for Standard 5 on September 13, 2019 and
       November 17, 2020.
• Ongoing coordination regarding unpermitted food vendors, cottage food operators, the use of CBD in food,
   and other current topics and events.
• Joint participation in training opportunities such as the Nevada Environmental Health Association's Annual
   Conference, Special Processes courses, FDA courses such as FD218 and FD312, and the North Carolina State
   University HACCP coursework.

Washoe County Health District is a trusted partner in food safety. We rely on each other for advice to produce
the best food safety outcomes possible for the state of Nevada and our respective jurisdictions. It is clear to us
that Washoe County Health District has the achievements necessary to be the next holder of this honor. If I can
provide any additional information in support of the Washoe County Health District's application, please contact
me at 702-759-1693 or saxton@SNHD.org.

Sincerely,

Chris Saxton, MPH-EH, REHS
Director of Environmental Health
Southern Nevada Health District
                                                                                        Environmental Health Division
                                                           280 S. Decatur Blvd. | P.O. Box 3902 | Las Vegas, NV 89127
                                                                                     (702) 759-0500 | www.SNHD.info