3 Week Summer Academic Programme - For 12-17 year olds with Exceptional academic ability - DCU
Page content transcription
If your browser does not render page correctly, please read the page content below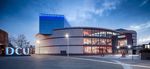 19
20

          3 Week Summer
      Academic Programme
    For 12-17 year olds with
Exceptional academic ability

   Session 1: 23rd June - 12th July
  Session 2: 14th July - 2nd August
Application Information
                                         Full Fees***
                                    Residential Fee: €1800
                                    Commuter Fee: €900

       Initial Application			Balance of Fees
       Residential Fee: €900				€900 (due before May 10th)
       Commuter Fee: €450				€450 (due before May 10th)

 ***Early Application Deadline Receive a €100 fee reduction when Paying in Full upon application.

Students wishing to apply for Financial Aid or Scholarships should contact Ms. Linda Murphy on
01-700 8103, before sending their application. €100 must be included when submitting application forms -
we only accept Credit/Debit Cards for this fee.

Balance of Fees forms will be posted with the Acceptance Packs in April.

   Students will not be permitted to attend the Summer Programme until all fees have been
                                             paid.

             Avoid Delays in the Application Process
                            Remember First Come, First Served
Applications will not be processed unless full information is provided.
Please review your application carefully before posting it as an incomplete application
will be returned by post to parents.

The following items cause delay in the application process:
     • Missing Signatures - both the student's signature and a parent/guardian's
     signature are required on the application form.
     • Fees Not Enclosed - The application fee (includes the €100 registration fee) is
     required as part of the application for courses.
     • Not Eligible for Requested Course - Please read the requirements for
     each course, carefully, before making your selection.
Application Information
                       Application & Fee Deadlines
***Early Application Deadline............................Friday, 1st February 2019
Scholarship Deadline.............................................Friday, 1st February 2019
Financial Aid Deadline............................................Friday, 22nd March 2019
Normal Application Deadline......................................Friday, 5th April 2019
Balance of Fees Deadline...........................................Friday, 10th May 2019

                                 Please Note:
  Course & Residential places are allocated on a first-come, first-served basis.

 ***Early Application Deadline Receive a €100 fee reduction when Paying in Full upon application
                                      (full fee less €100)

          Financial Aid & Scholarship applications must include a minimum fee of €100
                                - Credit/Debit Cards ONLY

   Students will not be permitted to attend the Summer Programme until all fees have been paid.

                       SEND YOUR CHILD'S APPLICATION TO:
            CTYI OLDER STUDENT SUMMER PROGRAMME
                           CTY Ireland
                       Dublin City University
                              Dublin 9
                            IRELAND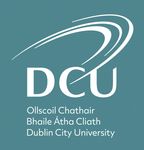 Invitation to CTY Ireland
In 2018, we celebrated our 25th annual summer programme. In that period over 20,000 students from both Ireland
and overseas have participated in CTYI Programmes. I would like to welcome any new students to DCU this summer
and I also look forward to reconnecting with some familiar faces. The great thing about CTYI is that there is some-
thing for everyone. Just take a look at the exciting courses that we have on offer this year. It's a diverse mix of topical
subjects that reflects the wide interests of our demographic.
Our academic standards are high and we will require commitment and self discipline from you. You will have the op-
portunity to study advanced courses at a pace suited to your learning ability and to develop good study skills. You will
also experience university life on a daily basis. However as anyone who has ever been on this programme will tell you,
CTYI is definitely not all about academia. The social side of the programme and the friendships made can be a life
changing experience. The staff, many of whom are former students are specifically trained to make sure that you have
the best possible time while you are on this Programme.
                                 CTYI is about giving you a chance to fulfill your potential.
                         I encourage you to take this opportunity and join us in DCU this summer.

                                                                                                 Dr. Colm O'Reilly
                                                                                                            CTYI Director

Dublin City University is Ireland's youngest university. Just 30 years old in November 2010, it currently has a student
population of over 17,000, including 3500 postgraduate students, of which more than 750 are research postgraduate
students. Moreover, DCU is global in its focus and has a very international campus profile with close to 2000 students
from 115 countries outside Ireland.
DCU is an innovative and dynamic institution. Radical in its strategy from the outset, it has always been particularly
responsive to the needs of business and industry, both in its programmes of study and its research. It is characterised
today by a focus on innovation and entrepreneurship, an ability to move quickly and effect change. DCU is home to
world class research centres that focus on translating their outputs into societal and economic benefits.
DCU has the highest research income per faculty member of any Irish university and is committed to continuing its
vigorous contribution to the development of Ireland as a globalised knowledge society.
In 1992, the Irish Centre for Talented Youth (CTYI) was established at DCU to meet a long-felt need by providing rec-
ognition, encouragement and challenge for academically talented students and guidance for their parents and teach-
ers. CTYI has had the invaluable advice and assistance of the highly successful Johns Hopkins University Center for
Talented Youth in the early stages of planning and in continued support over the years. We share the same educational
philosophy and the same commitment to nurturing and challenging academically talented young people and assisting
them to fulfill their intellectual potential.
CTYI is one of the jewels in DCU's crown. It has a long record of stimulating and exciting talented students. Beyond
that, it is also a place where many lasting friendships begin!

Professor Brian MacCraith
President
Dublin City University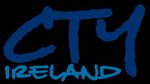 Course Information
Designed to be intellectually stimulating, courses at CTYI are fast paced and cover material in more depth and at
greater levels of complexity than is usual at post primary school. Over 24 courses are on offer, many of which deal
with topics not normally encountered in post primary school. Textbooks and handouts, where required, will be pre-
scribed on arrival. These are included in the course fees.

Eligibility
Eligibility for participation in the courses listed in this catalogue is based upon PSAT or SCAT tests scores, and the
student's age at the time the test was taken. CTYI students are generally between 12 and 17 years old. They qual-
ify for CTYI courses by taking the PSAT / SCAT through CTYI's Talent Search or by taking the PSAT or SCAT
independently at any age. Those whose first scores do not qualify them for CTYI courses often take the SCAT/PSAT
again at a later date and may establish their eligibility for courses in subsequent years. Students need to qualify for
CTYI Academic Programmes only once: they remain eligible regardless of which year they choose to reapply. Some
CTYI students retake the SCAT/PSAT each year in order to keep track of how their mathematical and verbal reason-
ing abilities are growing. Students who score on the 95th percentile on a recent educational psychologist report are also
eligible to participate in CTYI programmes. This report must be submitted to CTYI before registration.
After Summer 2019 CTYI will no longer accept students who have completed sixth year at school.

Course Structure
Students take one subject, which they study intensively for approximately 100 hours over the 3 weeks. Class sizes are
small with 18-20 students. Overall, the student to staff ratio is approximately 5 to 1. Classes have an instructor, a teach-
ing assistant (and a residential assistant). CTYI staff are chosen on the basis of mastery of the subject, enthusiasm and
good communication skills. Homework will be assigned and this will take about two hours per day to complete.

Course Choices
Students should think very carefully about their course choices, listing only those courses which they will accept if they
do not receive their first choice. The more flexible students can be, the greater their chances of being assigned to a
course. Students are assigned to courses on a first-come, first-served basis although we do encourage students to apply
as early as possible as this gives our office more processing time. Applications should be received by 5th April 2019.
Please note, students are assigned courses on a first-come, first-served basis.

Course Allocation
Course assignment packs will be posted as soon as possible after 12th April to students who have been allocated places.
Students who have not been offered places may choose to have their deposit returned or apply for any places which
have not been taken up. (Please note that refund requests must be made in writing). CTYI reserves the right to cancel
or alter any course if, due to unforeseen circumstances the course cannot be run economically or efficiently.
Students who pay full fees upon application before 1st February 2019 will receive €100 discount off their total fees.

Note to Returning Students
Enrollment is limited in many of the courses. Please do not assume that because you have participated in CTYI previ-
ously, you will receive your first choice. It is very important for you to list alternatives.

One Session, One Programme
Please note, students may only attend one session on the CTYI summer programme.
(CTYI students are not permitted to do the CAT programme, due to the large number of students)
Scholarship Opportunities
CTY Ireland are very pleased to announce that a number of organisations have very generously put forward full scholarships
        for students on the CTYI Summer Programme. The awards cover full tuition, accommodation and books.

All scholarships will be awarded on the basis of application and/or need (family income). Scholarship are available for
first preference courses only. Interested students should complete and return the relevant scholarship application form
before 1st February 2019. When applying for a scholarship we can only accept payment by debit or credit card.
Students applying for Scholarships can also apply for Financial Aid. Scholarship applications are only available for
returning students.
                                 Deloitte is Ireland's largest multi-disciplinary professional services firm. They provide
                                 a full range of services and advice through 1000 people located in three Irish cities
                                 - Dublin, Cork and Limerick. Deloitte offer their clients' unrivaled expertise in four
main areas: audit, tax and legal, consulting, and financial advisory. Their mission, to help their clients and their people
excel, means that they commit themselves to providing an outstanding service to clients in all their Irish offices. De-
loitte is a member firm of Deloitte Touche Tohmatsu.
             Deloitte offers one scholarship to students applying for the Law course in Session 1.

                                  Founded in 1987, SIG has grown from an options trading firm on the Philadelphia
                                  Stock Exchange to one of the world's largest privately held financial institutions. Today,
                                  with offices around the world, SIG trade almost every major financial product. They
are recognised for their disciplined and quantitative trading approach and leading-edge trading systems. SIG's Europe-
an headquarters was established in Dublin nearly 15 years ago, and now have over 300 employees working in Trading,
Technology, Research, Operations, Compliance and Risk, Legal, Finance and HR.
  SIG Susquehanna offers one scholarship to students applying for the Game Theory course in Session 1.

                                  There is one scholarship available per session and each one will cover tuition,
                                  accommodation and books. The scholarships will be awarded on the basis of
                                  merit (Talent Search scores and age) and/ or personal circumstances.

 CTY Ireland offers two scholarships to students applying for places on any course during Session 1 or 2.

Would your organisation like to provide a Scholarship to a CTYI student?
CTY Ireland run classes for over 4,000 students per annum. In 2017-2018 CTYI ran over 100 academic courses at
centres nationwide. Student scholarships for courses are provided by CTYI, Deloitte and SIG. If you are interested in
sponsoring a particular course or providing a scholarship for some students please get in touch with CTYI directly at
01 700 5634 or by email at ctyi@dcu.ie.
!
                                                                                                                                                                                                                    a i l able
                                                                                                                                                                                                                 av
                                                                                                                                                                                                      p l aces
                                                                                                                                                                                                ited                    0*
                                                                                                                                                                                            Lim                  € 200
                                                                                                                                                                                                           s t :
                                                                                                                                                                                                g ra m co
                                                                                                                                                                                            Pro

                                                                                                                                                                                             * Program cost includes tuition, room,
                                                                                                                                                                                             and board. Transportation cost
                                                                                                                                                                                             to Greece is not included.

                                                                                                                                                            CTY Greece.
                                                                                                                                                 Learn in the birthplace
                                                                                                                                                          of knowledge!
                                                                                                           Experience life abroad with CTY and attend a three-week summer
                                                                                                           residential program in Greece, June 23rd - July 12th 2019. The
                                                                                                           program applies to students aged 13-17 (grade 11 and below) and is
                                                                                                           run by Anatolia College in Thessaloniki, Greece, a historic American
                                                                                                           institution founded back in 1886.

                                                                                                           Courses offered:       • Probability and Game Theory • Cryptology
                                                                                                           • Introduction to Biomedical Sciences • Principles of Engineering Design
                                                                                                           • Introduction to Computer Science • CSI @ CTY • The Art and Science of
                                                                                                           Film Making • Mathematical Modeling • International Relations • Genetics
                                                                                                           • Philosophy • Psychology • Microeconomics • Poetry & Fiction
                                                                                                           (All courses are taught in English.)

                                                                                                           CTY Ireland is offering two scholarships for Irish students to attend the Genet-
                                                                                                           ics course in the 2019 CTY Greece summer program. The scholarships include
                                                                                                           tuition and board but not airfare. Applicants should contact CTY Ireland for
                                                                                                           the scholarships.

          Fοunding donor                                                                                                                        Under the auspices

                                                 CTY Greece at Anatolia College                                                                                                                        Adviser to CTY Greece
                        A Johns Hopkins CTY International Network Member
                                      P.O. Box 21021, 555 10 Thessaloniki, Greece
                              Τel.: +30 2310 398.253 • Tel/Fax: +30 2310 332.625
         www.cty-greece.gr • cty@anatolia.edu.gr • www.cty-greece.gr/en/news

Johns Hopkins University Center for Talented Youth is an adviser to CTY Greece and licenses to Anatolia College some of the intellectual property used in the program. Anatolia College, however, is solely responsible for the CTY Greece program.
2019 Summer Courses

   Humanities - Courses available to high scorers in Critical Reading, Writing Skills or Verbal.
        Sciences - Courses available to high scorers in Mathematical Reasoning.

Session 1                                 Humanities                         Sciences
                                          Celtic Studies                     Child Psychology
23rd June - 12th July                     Child Psychology                   Computer Science
                                          Game Theory                        Game Theory
                                          Law                                Medicine
                                          Medicine                           Neuroscience
                                          Neuroscience                       Pharmacology
                                          Novel Writing                      Robotics
                                          Pharmacology                       Theoretical Physics
                                          Philosophy
                                          Robotics
                                          Script to Screen

      Session 2                           Humanities                         Sciences
                                          Advertising & Marketing            Architecture
14th July - 2nd August                    American Culture & Politics        Clinical Psychology
                                          Architecture                       CTYI Hackathon
                                          Clinical Psychology                Engineering
                                          Criminology                        Medicine
                                          Medicine                           Neuroscience
                                          Neuroscience                       Statistics
                                          Russian Language & Culture         Theoretical Physics
                                          Veterinary Science
Course Description
Advertising & Marketing                       Session 2
Think about the last time you tried a new snack based on the packaging, the last ad that made you stop
turning the page in a magazine, or the last time you didn't click "Skip Ad" on Youtube … why? We are sur-
rounded daily by thousands of examples of advertising and marketing, in traditional forms such as radio, tv
and print media, and in more sophisticated, subtle ways such as product placement and targeted advertising
online. There is hardly a space that has not been invaded by ads, and monetised accordingly; from the backs
of toilet doors to $5 million Super Bowl halftime ads. How do you place value on people's attention? Adver-
tising is the art, and business of persuasion, an industry of modifying human desires and behaviour; whether
it be how you vote, how you shop, or who you follow on Instagram. Containing elements of graphic design,
consumer research, psychology and commerce, in this course you will gain an understanding of the history,
theory and practice of this ever evolving industry.

American Culture & Politics                   Session 2
'I love America more than any other country in this world, and, exactly for this reason, I insist on the right to
criticize her perpetually.' – James Baldwin
Could the immense success of Hamilton: An American Musical be considered a response to anti-immigra-
tion politics? How did the United States use cinema and television as a weapon in the Cold War? In what
ways did popular music reflect political changes and disruption in the 1950s and 60s? This exciting new
course will allow students to debate and discuss questions like this and to see how the cultural history of the
United States influenced, and was influenced by, the country's political climate. Analysis of important cultur-
al texts including literature, television, music and film will give students an insight into United States poli-
tics and history, including shifting national perceptions of war, struggles for racial and gender equality, the
nation's emergence as a global superpower and how United States presidents have used television (and social
media) for political influence.

Architecture              Session 2
Architecture is the art and science of designing and building large structures. From the earliest huts and
shelters all the way through to the skyscrapers commonplace in today's cities, humans have designed some
incredible buildings along the way. Architecture can define a city or a time period. But architecture is not just
about impressive feats of engineering such as The Great Pyramid of Giza, the Parthenon, or the modern
day Burj Khalifa. Look around any urban area and you will see the decisions made by an architect, from the
creativity of the design, to the materials chosen to create the buildings. In this course you will learn about
some of the history of architecture, along with the principles of construction and structural design.

Celtic Studies             Session 1
Discover and explore Celtic culture from antiquity to the present. Delve into Celtic literatures, spanning
legends, myths and sagas; Gods, heroes and saints; oral folklore and literary masterpieces. Immerse yourself
in Celtic society and history. Release your inner Celt by learning about their influence on popular culture.
Throughout this course, we will draw on written, visual and archaeological sources, examining prose and po-
etry; historical documentation and artefacts; as well as ancient manuscripts and artworks. There will also be
the opportunity to study Celtic languages, from their earliest forms to their contemporary usages. Through a
multidisciplinary approach, you will gain a thorough understanding of the important Celtic roots of Ireland,
Britain and France as well as the vitality of Celtic cultures wherever Celtic peoples have settled or lived.
Course Descriptions
Child Psychology              Session 1
Have you ever wondered what makes us the way we are - is it something we're born with, or something we
learn? The Child Psychology course will provide students with an understanding of child development,
highlighting the nature of physical, cognitive, social and emotional development during the childhood years.
The class will explore and evaluate the various theoretical approaches to child development, and will present
to the student, in a comprehensive and meaningful way, key influential studies alongside developments that
have emerged in the field, and will consider the practical applications of theoretical knowledge about child
development.

Clinical Psychology               Session 2
This course discusses the application of psychological theories, models and research to a range of problems.
Clinical psychologists provide a variety of services including assessment, therapy, and consultancy services.
This course will explore the changing role of clinical psychologists due to new technologies and constantly
developing therapeutic approaches. Students will learn about the development and principles of psychologi-
cal therapies over the 20th century, including psychoanalysis, existential psychology, behavioural psychology,
and cognitive psychology. Particular focus will be given to current issues facing psychologists today: under-
standing mental health; reducing mental health stigma, promoting psychological wellbeing and conducting
ethical research and practice. New advances in research around positive Psychology, mindfulness and medi-
tation will also be considered. This course emphasises class participation and debate. Students will have the
opportunity to develop and deliver a presentation on a well-researched topic upon completion of this course.

CTYI Hackathon                Session 2
Every day, our lives are becoming more and more digitised - from managing our interpersonal communica-
tions and relationships, to adjusting our home's thermostats, computer networks permeate every layer of the
modern human experience. However, this rapid technological growth has also led to increased vulnerability
from people (known as 'black hat hackers') who wish to exploit weaknesses in computer networks for their
own gain. This course serves as an introduction to defensive, or 'white hat' hacking, which aims to protect
businesses and individuals against malicious hackers. Students will learn about the Internet and its inner
workings, from browsers to protocols, including how to build their own website and host it on the internet
using a web server. They will build upon this knowledge, covering the most significant security vulnerabilities
on the internet and how hackers can exploit them. The course has a significant practical component, during
which students will assume the role of the 'red team' and attempt to utilise the hacking techniques covered in
the course to penetrate a web server. Conversely, they will learn how they can fortify their own servers against
hackers as part of the defensive 'blue team'. No prior programming knowledge is necessary to get the full
value out of this course, as learning starts from the very basics.

Computer Science               Session 1
Instead of just a programming course, Computer Science introduces students to three major areas of the dis-
cipline: theory and algorithms, hardware systems, and software systems. In the theoretical side of the course,
students learn about algorithms, Boolean algebra, binary mathematics, and theory of computation. While
studying hardware systems, students will gain familiarity with the physical components of computers, digi-
tal logic, computer architecture, and computer networks. As students investigate software systems, they are
introduced to elements of programming languages, compilers, computer graphics, and operating systems.
Students will leave the course with a deep understanding of the how's and whys of computer science, and no
programming experience is required!
Course Descriptions
Criminology             Session 2
What is crime? Who commits crime? Why do people commit crime? How is crime dealt with? Criminology
is the scientific study of the nature, extent, causes, and control of criminal behaviour in both the individual
and in society. This course will delve into many areas in an attempt to explain crime and criminal behaviour.
The course will start by assessing the different theoretical perspectives which attempt to offer a scientific
study of 'crime' and the 'criminal', from classical to contemporary theories. We then take a more practical
approach, reviewing topical criminal justice issues in Ireland and elsewhere such as crime rates, media and
crime, policing, poverty and sentencing policies. We conclude with an overview of studies in penology and
penalty, theories of the prison and of alternatives to imprisonment.

Engineering             Session 2
In reality, without engineers, the world would fall down around our ears. Yet, most of their work goes largely
unnoticed. If we examine the world around us, practically everything man-made that we can see, an engi-
neer has been involved in it. This course introduces the basics of the various fields of engineering. The class
will work on developing the problem solving and communication skills that are essential for a career in Engi-
neering. We are faced with basic needs in everyday life. It is these needs and providing for them that fuels the
problems for which engineers must provide solutions in the most efficient, socially aware, aesthetic and cost
effective manner. Civil Engineering: buildings and roads, Mechanical Engineering: machinery and manufac-
turing, Electronic Engineering: circuits and robotics, Computer Engineering: programming and hardware.
As the Engineering umbrella covers so many areas, this should prove to be a demanding, interesting, chal-
lenging and extremely enjoyable course.

Game Theory Session 1
Game theory is the study of strategic interactions. This course is about asking what happens when people or
things with different incentives or motivations interact against one another to achieve their own best out-
come. It has become the under pinning of evolutionary theory, economics, business processes, international
relations, and is the subject of major motion pictures, like 'A Beautiful Mind'. In this course we will discover
the laws underpinning every game and study specific examples of different types of games taken using exam-
ples from literature, the movies, board games, economics, molecular biology, international politics, business
studies, dating, game shows, government funding opportunities and, of all things, fuel injection mechanisms
in cars and the songs of the Dunes in the Sahel. Students will learn to develop their own games and study
the development of others. No mathematical knowledge is needed to take the course as all concepts will be
developed as we go in a fun and intuitive way, focusing on the ideas and their implications rather than the
technical aspects of the theory. Students who care about understanding their world should enjoy this course.

Law         Session 1
How many of us know how the law actually works? It's around us every day, but for many it remains a
mystery. Crime scene shows and courtroom dramas give a glimpse of its inner workings, but even they often
don't tell you the full story. This course has that full story. First, it's about how law is applied in practice today.
At the end of three weeks, you will be able to debunk many of the common myths surrounding the law. Is
an accused person always innocent until proven guilty? Is DNA evidence as conclusive as it seems? How do
judges and juries really come to their conclusions? With this new understanding of how law is in reality, the
class will embark on a course long project to design reforms of the law. Next is how law is written down, in
legislation, the Constitution, and in books. We will look at all the main areas that students might encounter
(like criminal law, tort, and constitutional law) as well as some of the lesser known areas of study, like media
Course Descriptions
law and sports law. Throughout the course there will be a particular focus on the Constitution and the effect
the European Convention on Human Rights has on Irish law. The last part of the story shows you how to
'do' law. We will develop some of the most crucial skills that any good lawyer needs: opinion writing, case
analysis and, of course, your skills of persuasion, which will be honed in the class discussions that form an
integral part of the course.

Medicine           Session 1 & 2
Do you want to be a doctor in the future? If so, why not try this innovative taster course in medicine, which
contains both theoretical and practical elements. Students will learn about health and illness with a focus on
anatomy, the causes, prevention and possible cures and treatments of various diseases. The course will focus
on problem based learning where these health practitioners of the future will be taught the basics of medi-
cine using case studies, evidence from expert Speakers and advice from the instructor. Debates and discus-
sions on topics such as the value of alternative therapies, should blood and organ donation be compulsory,
and is biotechnology the way forward for medical treatments, will be carried out by the students.

Neuroscience            Session 1 & 2
Why do we sleep? How do some people 'smell' colour? How do our brains change throughout life? Why did
the man mistake his wife for a hat? Is nature or nurture more important in how we behave? Are you interest-
ed in these questions? Then the Neuroscience course is for you! Neuroscientists now work in fields as varied
as mechanisms of disease, drug development, sports medicine and psychology and we shall touch on all of
these areas. Students will begin with the basics of cellular biology and neuroanatomy before taking a tour of
the brain looking at both the normal function of different areas of the brain and what happens when these
functions break down. We shall also look at more recently developed fields of neuroscience such as stem cell
therapies and brain-computer interfaces. This course is of interest to anyone who has an interest into how
our brains work, how we process the world around us and what happens when these systems break down. We
shall also look at and discuss how this fascinating research that is carried out in laboratories in Ireland and
around the world. The class will be lecture based but enthusiastic discussions are welcome!

Novel Writing              Session 1
For everyone who's ever even contemplated writing a novel, the following questions are probably all-too-fa-
miliar: Is it really that important to have an outline? Should you always know how your novel is going to
end? How do you write about the same characters for so long without getting fed up of them? What's 'dra-
matic tension' and 'conflict' all about? What's the difference between writing for children and writing for
adults? How do you decide what genre to write in? Is it necessary to do research before writing? Has every
idea really been done before or are there still new concepts out there? This course will answer these questions
and guide students towards finding a method of outlining that best suits them and identifying themes and
situations they will most enjoy writing about. Students will have the chance to work on individual projects as
well as collaborating on the first draft of a novel-length project, enabling them to see how things change and
develop from the initial seed of an idea to what ends up on paper. If you've ever had writer's block, if you
want to improve your skills, or if you want to impress people by talking about that novel you co-wrote – this
is the course for you!

Pharmacology              Session 1
We classify a drug as any substance which is given to a human or animal with the objective of changing
something about the body function, such as relieving pain, treating cancer, eliminating infection or improv-
ing health. Pharmacology is the scientific study of drugs and how they impact biological systems, from the
Course Descriptions
smallest genes and cells up to tissues and even human populations. Chemists are constantly designing and
testing new drugs with the hopes of dealing with illnesses and conditions that were previously untreatable, or
improving upon treatments that currently exist. In this course, you will learn about how different drugs work
on the body, and how we go about trying to create new, life-saving medicines.

Philosophy             Session 1
Philosophy is possibly the most fundamental of subjects as it asks the question: `What does it mean to be?'
The aim of this course is to enable students to acquire the basic skills of philosophy i.e. analytic argument
and essay writing; and to introduce students to some of the most profound thinkers in history. The course
will cover some of the fundamental concerns of philosophy such as: the history of philosophy, metaphysics
and epistemology, logic, ethics and political theory, the philosophy of mind. Over the course students will
be introduced to the Pre Socratic and Greek philosophers, the enlightenment philosophers from Descartes
to Kant, and more recent philosophical movements such as existentialism, phenomenology, and linguistic
philosophy. In short the course seeks to teach `The Art of Thinking'.

Robotics          Session 1
These are the droids you are looking for! Robotics is a field where science fiction and science fact collide. In
2013 there were over 10 million robots in the world, mostly industrial robots toiling away in relative obscuri-
ty, hidden from the humans that depend on them. In the future - with better batteries, computing power and
3D printing driving innovation ever forward robots will be far more prominent in our lives. Service robots
will perform household chores, look after food preparation and make deliveries. Perhaps someday robots will
look after the sick and elderly or even be used to guard prisoners. This course will introduce you to the me-
chanical and electronic design skills needed to physically build and test your own robots as well as providing
coding challenges to add artificial intelligence to our creations. You can also expect plenty of thought provok-
ing discussion and debate about the challenges and opportunities facing roboticists in the years ahead.

Russian Culture & Language                      Session 2
Russia is a country that covers more than one eighth of the Earth's land mass, spanning 11 time zones.
Russian culture is the product of the Byzantine empire, the Romanov dynasty, revolution, the rise and fall of
the Soviet Union and the search for a new national identity. Threaded through its tumultuous history is the
Russian language itself, the language of some of history's greatest philosophers, writers, composers, scientists
and revolutionaries, of cossacks and cosmonauts. In this course you will gain the tools to engage with this
rich culture and history first hand, by mastering the cyrillic alphabet, and gaining basic proficiency in the
first language ever spoken in space!

Script to Screen              Session 1
Film is visual storytelling; any great film is a combination of great writing and great cinematography. In this
course you will learn how movies are made, from pre to post production. How do we write for the screen?
How does the position, angle, and movement of the camera affect how we perceive a character? How do
cuts and transitions affect the pace of a story? What's so special about the movies of Alfred Hitchcock, Di-
ablo Cody or Wes Anderson? Screenwriters are the architects of film, laying the blueprints for great stories;
every great movie starts with a great script. This course aims to give students a working knowledge of film,
from the inside out, learning how to analyse and critique great works of cinema. Students will also get a
chance to develop, format and write their own screenplays during this course.
Course Descriptions
Statistics            Session 2
Wherever data is collected, statistics and data analytics skills are required. It is this data collection and anal-
ysis that led to Florence Nightingale founding modern nursing and sanitation reform. These statistics can
help businesses investigate their customer behaviour to enhance their profitability, and are how we evaluate
the effectiveness of new medicines. The power of modern computing has also had an impact on both the
development and applicability of statistical methods, and it has allowed for more people to run analyses
of their own thanks to access to statistical software packages. This course will introduce you to appropriate
data collection methods, the mathematics used to analyse data sets, and how to use software to extract useful
information from what may look like a jumble of numbers. Only students who are Science/Maths qualifiers
at CTYI are eligible for this course and it is not recommended to anyone who has not completed second year
of post primary by June 2019.

Theoretical Physics                  Session 1 & 2
Have you ever wondered how the universe came to be? What are we all made of ? What lies at the centre of
a black hole? These are but a few of the questions that theoretical physicists all over the globe are trying to
solve. Theoretical physics is a field that inspires creativity and critical thinking, it is about venturing out in
to the unknown, asking questions about nature that nobody knows the answer to and attempting to answer
these questions. Students will be given a glimpse into the past of some of the most famous theoretical phys-
icists such as Albert Einstein and Stephen Hawking in order to see what inspired the formation of some of
the most beautiful theories that explain our universe. They will be given an introduction to existing theories
such as Quantum Mechanics and the Theory of Relativity, then given the opportunity to figure out the an-
swers to some mind bending questions about the laws of nature. Examples include: Is Schrodinger's cat alive
or dead? How much empty space are humans made of ? And how does traveling at high enough speed cause
you to get heavier? Students will also get the chance to discuss and theorise about current topics such as dark
matter, parallel universes and time travel!

Veterinary Science                  Session 2
This course will look at various aspects regarding the cause, treatment and prevention of diseases in ani-
mals. The physiology, dietary requirements and the habitat of both household pets and farm animals will be
studied. There is an emphasis throughout the programme on problem-based learning and the use of case
studies to give an insight into the correct procedures to use when treating animals. Students will learn the
appropriate procedures to approach, handle and restrain animals in theory and also how to manage livestock
in a farm environment. They will acquire a fundamental knowledge of how poor husbandry may contribute
to disease. The class will be introduced to clinical cases and the correct methods in diagnosis and treatment
of various animals. The characteristics and methods of anaesthetics, sutures, and treatment of all types of
wounds will be described. Students will visit the zoological gardens in Dublin to see first hand the physiology
of exotic animals and will learn more about some of the most exciting species on the plant including, tigers,
snakes and crocodiles. This is a theory based course and suitable for students wishing to pursue a career in
the sciences or veterinary medicine.
Student Life
Approximately 300 students and 65 staff attend each       Campus Facilities
session at CTYI. About 50 members of the student          Facilities available on campus include the bank,
group are international students. Residential stu-        interfaith chaplaincy centre, laundrette, restaurant
dents live in the campus residences at Dublin City        and shops.
University, housed in either a two bedroom or five
bedroom apartment. Students may be assigned a sin-
gle or a shared room. Bedroom allocations are made
                                                          Unauthorised Departure
                                                          Students must not leave campus at any time except
according to class group and student age. Thus,
                                                          with the express permission of the Director or a
students cannot choose their roommates.
                                                          senior staff member authorised for this purpose.
                                                          Failure to comply with this regulation will result
Please note students are segregated by gender in the
                                                          in immediate dismissal from the programme. Stu-
accommodation buildings. Thus, male students are
                                                          dents off campus and unsupervised by a CTYI staff
not permitted to visit female students in their rooms
                                                          member are not covered by the university insurance
and vice versa.
                                                          policy, and neither Dublin City University nor CTYI
                                                          accept liability for them.

Residential Staff
The RAs are usually university students who stay in
the Campus Residences with the students. They are
                                                          Daily Schedule
                                                          Students are in class for five hours each weekday. Class
assigned small groups of students (15-20), and they       takes place between 9.00am to 3.00pm, with a short
are responsible for the leisure and sporting activities   break around 11.00am, and an hour for lunch. Between
and the out of class supervision. In general, they        3.00pm and 6.30pm students attend Recreational activi-
help students adjust to life at CTYI. They encourage      ties, meet their RA and have dinner.
a friendly and supportive atmosphere among the stu-
dents and ensure that they observe the rules of the       The activities are supervised by the RAs with students
programme. They are always available to talk with         choosing from a wide range of options, which sometimes
students about their concerns, be they academic,          include team and individual sports, board games, discus-
social or emotional. The RAs are a bright and caring      sion groups, drama, book club etc.
group of people with a wide range of interests and        In the evening, students return to their classrooms for a
                                                          two hour study period after which they have social time
experiences.
                                                          and meet informally with their RAs.
                                                          "Lights out" is at 10.30pm.
Weekday Schedule
8.15am - Breakfast (Residential students only)
9.00am - Class
(There is a 15-min break mid-morning)
12.00pm - Lunch
1.00pm - Class
3.00pm - Recreational Activities
3.00pm - Commuter Sign Out
5.00pm - Dinner
5.00pm - Commuter Sign Out
6.30pm - Study
8.30pm - Social time
10.00pm - Residential students go to their rooms
10.00pm - Commuter Sign Out
10.30pm - Lights Out

A varied programme of sport and recreation has been
arranged in conjunction with the academic pro-
gramme.
During the time they are not in class, students are
supervised by Residential Assistants (RAs), and their
time is highly structured.

Weekend Schedule
Classes are not held over the weekend, and study is on     are having difficulties adjusting to the programme.
Monday to Friday evenings only. There is a full sched-     The residential team operate a full recreational and
ule of events at the weekend that may include sports,      social programme at the weekends and for many
shopping, sightseeing and the like. Weekend activities     students it is the highlight of the week! Residential
include special events such as discos, movies, a stu-      students can be signed out at the weekend, if they
dent Talent Show and quizzes. The weekend schedule         so desire, however this must be arranged in advance
allows time for doing laundry, relaxing, socialising and   with the main office. This time is important for
attending religious services if so desired. All weekend    students to establish friendships and become fully
activities are supervised by the residential staff.        involved in residential life.
                                                           Commuting students are welcome to take part in all
                                                           weekday and weekend activities.
Advice to Parents
Some students approach their first experience at
CTYI with a little apprehension. We would suggest
that you try to encourage your children to overcome        Medical Services
these normal and natural apprehensions. However no     Services provided on campus will normally be limit-
matter how enthusiastic you may be about the pro-      ed to first aid. Students may be referred by CTYI to
gramme, we do not recommend that you send very         other health care facilities e.g. private clinics, gener-
reluctant children to CTYI.                            al medical practitioners or hospitals for conditions
                                                       requiring additional diagnosis and care.
Being away from home especially for the first time     Parents will be notified immediately in the event of
can be difficult for some students so CTYI make every a more serious illness or injury, or it is felt that the
effort to create a warm and supportive environment. student should see a healthcare professional.
Many students who were homesick at first are among Families are responsible for the costs of prescriptions
those most reluctant to see the programme come to an and transport costs to and from medical centres and
end! However, you are allowed to sign your child out any health care beyond that provided free of charge
at any stage over the three weeks, particularly at the on campus. Please note that these costs must be paid
weekend for students with special needs and those that for immediately.
                                                       In the event that a student needs to see a healthcare
professional, we encourage parents to bring them.          insurance for these items. Rules concerning their use
Where not possible, CTYI will make the necessary           will be explained to students on their arrival to the
arrangements to take the student.                          programme.

What should I bring?                                       Computing Facilities
Specific information will be included in the Accep-        There are excellent computer facilities for those
tance Pack that will be posted in April. In general        courses that require computers. We do not allow
your child should bring warm, comfortable clothes          students to bring their laptops or tablets to CTYI
for class, sports and other recreational activities.       as word processing facilities and internet access are
As the weather in Ireland is notoriously changeable,       available at specific times during class and study
CTYI suggests that students bring clothing which           period.
can be layered and also bring a warm, waterproof
jacket or coat along with waterproof shoes for field
trips and outings. (See What sort of clothes should I      Residential or Commuting
bring? in FAQ).                                            While we recommend that students should, where
They should also bring general class materials (pa-        possible, attend on a residential basis, we appreciate
per, pens, pencils, note- pads, dictionaries, calcula-     that for a variety of reasons this may not always be
tors, etc.), alarm clock, towels and toiletries.           possible. CTYI welcomes nonresidential students to
No water guns, bicycles, skateboards, large equip-         stay for evening study period and leave campus at
ment (TV, stereo, etc.) or time consuming games            10pm. However, students are free to leave at any of
such as video or computer games are permitted.             the official Commuter Sign Out times, listed in the
Students will not be required to bring bed linen as        Acceptance Pack - posted in April.
this will be provided. Towels are not provided. The
use of cell/mobile phones is confined to those times
when students are not engaged in class or activities.
CTYI highly recommends that parents take out

     Frequently Asked Questions
How many places are available on the Summer Programme?
There are approximately 600 places available, i.e. 300 on each of the sessions.

What percentage of students attend from overseas?
10% of students attend from overseas, mainly from the US however, we also have students from the Far East,
the Middle East, Australia & Europe.

Are there any opportunities to visit Dublin city during the Programme?
Yes – there are normally a number of trips off-campus for example trips for shopping and sight-seeing at
weekend. In a number of subjects there are also field trips which form part of the course content.

When will I receive notification of acceptance for course I applied for?
You will receive notification of acceptance as soon as possible after the Application deadline (5th April 2019).

What if I withdraw from the programme before it begins?
Refunds are not generally given to students who withdraw unless in very exceptional circumstances. Requests
for refunds must be given in writing to the CTYI Director and are given solely at his discretion.

Are there safe-keeping facilities available?
Students must avail of the safe-keeping facilities that will be available for passports, return plane tickets and
important papers when they arrive at the site. They may pick up these items on departure day.
How much pocket money should my child bring?
We suggest that parents give their child their normal amount of pocket money that they would have at home.
The only items that students may wish to buy would be soft drinks/sweets and off campus trips such as cine-
ma or bowling where there is an entrance charge.
Students may keep their money in a locked safe in the site office and they will be able to access it whenever
they need it. There are three ATMs on Campus.

What sort of clothes should I bring?
Students normally wear casual clothing for classes and activities and perhaps dress up a little more for discos
and the closing ceremony. Please label ALL clothing with student's identification details.
Temperatures in Dublin for the month of July range from 12-24 degrees Celsius. CTYI would suggest that
students bring clothing which can be layered and also a heavy sweater and raincoat are recommended for
cool evenings and in case of rain.
Please note, if students are wearing inappropriate clothing they will be asked to change.

What certifications are received at the end of the course?
All students who complete a CTYI course receive a CTYI certificate. In addition, parents are encouraged to
attend the Parent & Instructor meeting, which takes place on the final morning of the programme. Instruc-
tors will discuss and evaluate the student's performance during their three week course. Please note, written
evaluations are no longer available.

How are subjects chosen for syllabus?
Our principal aim is to choose subjects which are both interesting and challenging for the students. We try to
find material that students would not usually have access to in school.
Typically courses in this programme (for students 12-17 years) cover first year university material.

How is the Shuttle Service arranged?
If students are traveling without an adult and arriving in Dublin train/bus stations, students will be met in
the arrivals platform by a CTYI representative and will be taken to the site. A fee of €50 (one way) or €100
(round trip) will be charged for this service if required. We insist that students should not leave the arrivals
platform until they have been met by the CTYI Representative. Our staff will be clearly identifiable with
CTYI signage or sweatshirts. We would ask students to be alert when they reach the arrivals area and be on
the lookout for our staff.

Can I sign my child out during the programme?
If you wish to take your child off campus for a special event or at the weekend please email ctyi@dcu.ie to
arrange this activity around the student's schedule. In the interest of students' security, it is very important
that we know what visitors are on campus. Parents must report to the Site Office upon arrival at the campus.
In particular, parents are not permitted to enter the students' residence unless accompanied by a member of
CTYI staff.
All students must be signed off campus when leaving with parents. Students must sign back in at the site
office as soon as they return.

Is there counselling services provided on the summer course?
We do not have counselling services on site at the CTYI programme. The residential assistants are there to
ensure that the student integrates into the programme but would not be qualified to deal with more serious
issues. We recommend that if your child is seeing a counsellor or psychologist on a continuous basis that this
person be available to provide support during the course and we can facilitate this by allowing the child to be
signed off site for this period.
Travel

          Arrival & Departure Days

Session 1
All residential students attending Session 1 must arrive on the Arrival Day (Sunday, 23rd June) and leave
campus by noon on the final Friday (12th July).

All commuting students attending Session 1 must arrive on the Arrival Day (Monday, 24th June) and leave
campus by noon on the final Friday (12th July).

An orientation session for commuting students will take place on Saturday, 22nd June 2019.

Session 2
All residential students attending Session 2 must arrive on the Arrival Day (Sunday, 14th July) and leave
campus by noon on the final Friday (2nd August) as CTYI staff are only employed until this time.

All commuting students attending Session 2 must arrive on the Arrival Day (Monday, 15th July) and leave
campus by noon on the final Friday (2nd August) as CTYI staff are only employed until this time.

An orientation session for commuting students will take place on Saturday, 13th July 2019.

Shuttle Service
Bus/Train Station Shuttle Service will be available on arrival and departure days to students only (not to
family members) from the bus and train stations. The CTYI staff member will meet the student at the arriv-
als platform and will then accompany the student to the CTYI site office.
Discipline
CTYI demands the same standards of behaviour which one would normally find in a caring well-organised home.
Cleanliness, honesty, co-operation and respect will be expected from all students. Rules concerning student conduct
will be explained at the beginning of the session. Our rules are for the safety and well-being of all students, hence, we
ask both parents and students to co-operate fully with the programme.

Students may be immediately dismissed from the course for any of the following reasons:**
       • Bullying
       • Possession or use of alcohol, drugs or a substance controlled by law
       • Being off campus without specific authorisation
       • Being in restricted areas of the campus (including parts of the Residential Building) unaccompanied by a
         CTYI staff member
       • Violating or putting at risk the safety and well-being of any person
       • Residential students being absent from your room or campus residence between "lights out" and "
         Morning call".

Students may be subject to dismissal from the course for any of the following reasons (on a case by case basis):**
       • Punctuality (applicable to all aspects of the course)
       • Stealing
       • Vandalism
       • Bullying
       • Possession or use of tobacco or e-cigarettes
       • Not attending satisfactorily to their academic work
       • Abusive language in verbal or written form to students or staff member
       • Inappropriate behaviour on or off campus
       • Using computing facilities for purposes other than assigned course work

**For other reasons which in the opinion of the director are of a sufficiently serious nature to warrant dismissal

General Rules
Students may not contact a staff member on any social network unless the account is a registered CTYI one. Students
may not take a picture or video of a staff member or student without their express permission. Students should not
interact with those who are not part of the programme during their time on campus. Students should not use mobile
phones or tablet devices at unauthorised times – i.e. during class/activities.

Important to Note
Students who violate programme rules are subject to the disciplinary actions outlined above. No refunds will be made
to students dismissed from the programme. Students and their families will be billed for any damage they cause.
Details on CTYI Data Protection and Equality policies can be found on our website
ww.dcu.ie/ctyi/CTYI-Policies

                                        Insurance
Students of CTYI are covered by Dublin City University's public liability insurance policy while in the care of CTYI.
This cover does not extend to students who leave campus without permission or without a staff member in attendance.
Previous CTYI students may not visit current students during the programme. A student who has been dismissed from
the programme will no longer be the responsibility of Dublin City University or of CTYI once their parent/guardian
or a person nominated by them for that purpose has been notified of the impending dismissal and given reasonable
time to make arrangements to receive the student. It is the responsibility of the parent/guardian to ensure that he or
she or a substitute authorised to act on their behalf is contactable and available to receive the student in the event of
dismissal. CTYI staff will assist in making travel arrangements for the dismissed student, and escort them to the airport
or other departure point.
Terms & Conditions
Students who violate programme rules will be dismissed from the programme. No refunds will be made
to students dismissed from the programme. Students and their families will be billed for any damage they
cause.

CTYI reserves the right to cancel or alter any course, if due to unforeseen circumstances the course cannot
be run economically or efficiently.

CTYI accepts no responsibility for items lost/stolen or damaged on the premises. We recommend students
leave valuables at home.

We do not return lost property so make sure when leaving that you bring everything with you.

Places are allocated on a first come, first served basis.

Incomplete application forms will be returned to parents by post.

All payments and installments must be paid on time, as shown on brochure. CTYI reserves the right to can-
cel the booking without refund if this condition is not followed.

Fees are non-transferable.

No refunds will be made to students dismissed from the programme.

Students and their families are liable for any damage they cause to university property.

If you request a receipt for payment, please enclose a stamped addressed envelope. Receipts are only
prepared when full fees are received.

Limited places will be held for students taking SCAT in January & February.

Refunds
The €100 Registration fee is non-refundable.
Refunds are not given if the student withdraws from the programme having been offered a place on one of
their course choices.
Refunds are only provided where a course does not take place.
Written requests for a refund of Application Fees received up to and including 5th April will be considered.
Application Fees will not be refunded after 5th April.
No refunds will be made to students dismissed from the programme.
Contact Us
Ms. Linda Murphy			             Ms. Orla Dunne
Student Applications Manager 		 Residential Coordinator
01 700 8103					                01 700 7051
linda.murphy@dcu.ie 			orla.dunne@dcu.ie

General Enquries
+353 1 700 5634
ctyi@dcu.ie

Dr. Leeanne Hinch			     Dr. Colm O'Reilly
Academic Coordinator 			 CTYI Director
01 700 8423					01 700 5634
leeanne.hinch@dcu.ie 			ctyi@dcu.ie