52 EXECUTIVE WOMEN'S STORIES ON BUSINESS AND LEADERSHIP - A 2019 ANTHOLOGY - AC Immune
Page content transcription
If your browser does not render page correctly, please read the page content below
We salute PharmaVOICE on the first
anniversary of its Woman of the Week
podcast series featuring women in
our industry who are making an impact

Take On Tomorrow®
TAKE ON TOMORROW is a registered Trademark of Sunovion Pharmaceuticals Inc. SUNOVION and    are registered trademarks of Sumitomo Dainippon Pharma Co., Ltd.
Sunovion Pharmaceuticals Inc. is a U.S. subsidiary of Sumitomo Dainippon Pharma Co., Ltd.
©2020 Sunovion Pharmaceuticals Inc. All rights reserved.

                                                                                                                                                               sunovion.com
Taren Grom
    Editor
    PharmaVOICE

   IN THE FUTURE THERE WILL BE NO FEMALE LEADERS. THERE
   WILL JUST BE LEADERS. — SHERYL SANDBERG

                 Welcome to the inaugural                                           so generous and open to
               Woman of the Week                                                        sharing their leadership
               Anthology, a collection of                                                  and career journeys,
               52 stories showcasing 52                                                      and exposing their
               extraordinary leaders                                                          vulnerabilities. Many
               representing all facets                                                        of our storytellers
               of the life-sciences                                                           also relate their very
               industry. This special                                                         personal reasons for
               ebook is an extension of                                                     joining the healthcare
               the popular WoW podcast                                                   ecosystem and desire to
               series that launched Jan. 2,                                           make a difference.
               2019.                                                           Many of these women are true
                 After attending conference after                            vanguards, having broken through
               conference, meeting after meeting,                            gender and racial barriers, clearing
               featuring "manel" after "manel,"                              a path for the next generation of
               we recognized that there was a                                women to come. We learn from
               real need to provide a vehicle for                            them what it was like to have been
               women to tell their stories and share                         the only women in the room, how
               their expertise with the industry.                            they overcame barriers, and other
               In keeping with the PharmaVOICE                               lessons learned along the way.
               brand, we are honored and happy to                              The profiles featured in this
               provide a vehicle for women to raise                          anthology are just a snap-shot of
               their voices.                                                 their WoW stories. If you have not
                 The 52 women featured in the first                          yet listened to their podcasts, we
               year of the series share a common                             encourage you to do so. We have
               ambition: helping patients. They are                          provided a link to each of their
               creating new pathways, developing                             recordings at the bottom of every
               the next generation of talent,                                profile page.
               influencing decisions — big and                                 We hope you enjoy getting to
               small, launching new companies,                               know these women as much as
               setting the strategic direction for                           we have. And we are pleased
               multinational organizations. In                               to continue this series in 2020.
               essence they are framing the future                           Check out the current catalog of
               of the life-sciences industry.                                inspiring podcasts at https://www.
                 We thank these women for being                              pharmavoice.com/wow-podcasts. m

               Copyright: Unless otherwise agreed in writing, PharmaVOICE retains all rights on material published in PharmaVOICE and
               its Special Publications, including both digital and print reprint rights. E-mail: kathy@pharmavoice.com to purchase rights.

WoW Woman of the Week    • a 2019 Anthology                                     3                          March 2020       • a Special       PharmaVOICE Publication
Woman of the Week
                                                 A 2019 ANTHOLOGY

                                                     TABLE OF CONTENTS

                                                 Click on name to go to article.

     Jan. 2, 2019 Maria Fardis, Ph.D., Iovance                       July 3, 2019 Anjum Swaroop, Dr. Reddy's
                  Biotherapeutics Inc.                                            Laboratories
     Jan. 9, 2019 Wendy White, RareiTi                              July 10, 2019 Paula Ragan, Ph.D., X4 Pharmaceuticals
     Jan. 16, 2019 Rachel King, GlycoMimetics Inc.                  July 17, 2019 Charlotte Jones-Burton, M.D., Bristol-
                                                                                  Myers Squibb
     Jan 23, 2019 Jennifer De Camara, Johnson & Johnson
                                                                   July 24, 2019 Janet Kosloff, InCrowd
    Jan. 30, 2019 Lynn O'Connor Vos, Muscular Dystrophy
                  Association                                       July 31, 2019 Kim Johnson, GSW
     Feb. 6, 2019 Amy Heymans, Mad*Pow                              Aug. 7, 2019 Terri Phillips, M.D., Merz North America
    Feb. 13, 2019 Georgia Mitsi, Ph.D., Sunovion                   Aug. 14, 2019 Elizabeth Pinto, Acadia Pharmaceuticals
                  Pharmaceuticals
                                                                   Aug. 21, 2019 Lan Huang, Ph.D., BeyondSpring
    Feb. 20, 2019 Helen Torley, M.B. Ch. B., Halozyme                            Pharmaceuticals Inc.
    Feb. 27, 2019 Colleen Carter, Fingerpaint                      Aug. 28, 2019 Jennifer Gottlieb, W2O
     Mar. 6, 2019 Melinda Richter, Johnson & Johnson                Sep. 4, 2019 Anna Sundgren, Ph.D., AstraZeneca
     Mar. 13, 2019 Gail Moore, Horizon Pharma                       Sep. 11, 2019 Carolyn Morgan, precisioneffect
    Mar. 20, 2019 Shannon Dahl, Ph.D., Cell Care                    Sep. 18, 2019 Barbara Lopez Kunz, DIA
                  Therapeutics
                                                                   Sep. 25, 2019 Meredith Terry, Ph.D., MicroMass
    Mar. 27, 2019 Clareece West, Cardinal Health (former)                        Communications Inc.
     Apr. 3, 2019 Deborah Dunsire, M.D., H. Lundbeck A/S             Oct. 2, 2019 Peyton Howell, Parexel
    Apr. 10, 2019 Liz Lewis, Takeda Pharmaceuticals                  Oct. 9, 2019 Jessica Scott, Takeda Pharmaceutical
                                                                                  Company
     Apr. 17, 2019 Gisela Schwab, M.D., Exelixis Inc.
                                                                    Oct. 16, 2019 Gwen Nichols, M.D., Leukemia &
    Apr. 24, 2019 Sheri Madrid, Advanced Clinical
                                                                                  Lymphoma Society
      May 1, 2019 Kathy Giusti, Multiple Myeloma Research
                                                                   Oct. 23, 2019 Sophia Ononye, Ph.D., The Sophia
                  Foundation
                                                                                 Consulting Firm
     May 8, 2019 Jayne Gershkowitz, Amicus
                                                                   Oct. 30, 2019 Ahnal Purohit, Ph.D., Purohit Navigation
                 Therapeutics
                                                                    Nov. 6, 2019 Kimberly Haugstad, Global Genes
     May 15, 2019 Laurie Cooke, Healthcare
                  Businesswomen's Association                       Nov. 13, 2019 Casey Lynch, Cortexyme
    May 22, 2019 Ubavka DeNoble, M.D., Parexel                     Nov. 20, 2019 Laura Shafner, AiCure
                 Informatics
                                                                   Nov. 27, 2019 Athena Countouriotis, M.D., Turning
    May 29, 2019 Jessica Rousset, CURE Pharmaceutical                            Point Therapeutics
     June 5, 2019 Lauri Bartolomeo, Dudnyk                          Dec. 4, 2019 Patricia Malone, FreshBlood
    June 12, 2019 Joan Mannick, M.D., resTORbio                     Dec. 11, 2019 Corlis Murray, Abbott
    June 19, 2019 Andrea Pfeifer, Ph.D., AC Immune                  Dec. 18, 2019 Kathy Vandebelt, Oracle
   June 26, 2019 Shontelle Dodson, Astellas                        Dec. 25, 2019 Anne Heatherington, Ph.D., Takeda

WoW Woman of the Week   • a 2019 Anthology                     4                   March 2020   • a Special   PharmaVOICE Publication
Better Health, Brighter Future
There is more that we can do to help improve people's lives.

Driven by passion to realize this goal, Takeda has been providing society
with innovative life-changing medicines since our founding in 1781.

As a leading global biopharmaceutical company, Takeda will always be
unwavering in our contribution to bring better health and a brighter future
to people worldwide.

Diversity catalyzes bigger thinking, bolder visions and better results for
the patients we serve. Takeda is committed to supporting an inclusive,
equitable culture that enables our people to shine. We are proud to
celebrate the achievements of women in science and healthcare every day,
and especially on International Women's Day.

www.takeda.com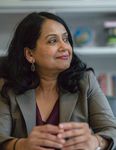 Maria Fardis, Ph.D.
   President & CEO
   Iovance Biotherapeutics Inc.

   CAREER PATHS ARE TO BE DEFINED
   BY YOU — NOT OTHERS.

     Maria Fardis, Ph.D., is a scientist and
   an expert in medicinal chemistry. Before
   joining Iovance Biotherapeutics as
   president and CEO, Dr. Fardis was chief
   operating officer at Acerta Pharma,
   where she worked on the development
   of Calquence (acalabrutinib), until the
   company's acquisition by AstraZeneca.
   Before joining Acerta, Dr. Fardis held the
   position of chief of oncology operations
   and alliances at Pharmacyclics, where
   she oversaw development of Imbruvica
   (ibrutinib). She was a key contributor
   in the creation of a broad clinical
   program for ibrutinib, as well as NDA           Dr. Fardis believes that
   and MAA submissions. During her time         for female executives,
   at Gilead, Dr. Fardis was involved with      it is important to create
   multiple therapeutic areas, including        opportunities for the younger
   antivirals, oncology, and cardiovascular     generation. "And from my
   therapeutics and worked on the               perspective, the opportunity doesn't
   development and life-cycle management        need to be gender-specific. We need
   of Letairis.                                 to think about other people's careers
     Leveraging her considerable                and make sure that we provide a
   experience in drug development,              lending hand. It is our responsibility as
   she is now one of the few women              executives to watch after other people's
   CEOs and presidents of a biotech             careers, the same way that someone
   company — Iovance Biotherapeutics,           might have watched after our careers.         two-way collaboration with investors.
   which is focused on the development          We have a responsibility to develop our       "I learned along the way that investors
   and commercialization of autologous          key members and the next generation of        are partners…in our drug development
   cellular immunotherapies optimizing          drug developers."                             program and journey," she says. "Our
   personalized, tumor infiltrating                Drug development definitely is not for     job as a management team is to do the
   lymphocytes (TIL).                           the faint of heart, she says. "Bringing our   right thing for the product and patients.
     With a passion for science and             best selves to work every day requires a      We have to remember every day that
   patients, Dr. Fardis has consistently        number of factors. We have to start with      we have to take the product further
   put the goals of the project before her      the end goal in mind and in any drug          along in development and by doing that
   personal career growth. "When I am           development program that goal is to           we not only do the patients and the
   focused on accomplishing something,          bring a product to the patients."             product good, but we create value and
   the long hours are not long hours; they         Under Dr. Fardis' leadership, Iovance's    shareholder return on investment." m
   are not torturous," she says. "I enjoy       market cap has increased six-fold.
   every minute. I'm doing exactly what I       Part of creating value for the company
   want to be doing with my day. I want to      comes from her belief in establishing a
                                                                                                             Listen to podcast
   see the patient's letter or the response
   from a patient's family member saying
                                                   WOW MOMENT: One of the best joys of anybody's life in drug
   how he or she is doing. I believe if you
   are doing what you enjoy doing, it              development is to see that label from the FDA when a product
   doesn't feel like a job. You are executing      receives approval. It's quite unparalleled. The excitement and
   on your passion, and it's just absolutely       accomplishment of bringing a therapy to patients is unparalleled.
   and utterly fun."

WoW Woman of the Week    • a 2019 Anthology                         6                    March 2020   • a Special   PharmaVOICE Publication
Wendy White
   Cofounder
   RareiTi

   THE THING THAT INSPIRES ME THE MOST IS
   THE OPPORTUNITY FOR COLLABORATION.

     Rare disease expert, author, marketer,
   digital trailblazer, and serial entrepreneur     WOW MOMENT: When my child was born with a rare disease, this
   Wendy White is taking her vast industry          changed my life. I re-focused my company and this continues to
   experience and embarking on the next             change my life, because Casey is amazing.
   chapter of her journey as co-founder
   of RareiTi, a new global system of
   care for people and communities with         unmet needs in the rare disease space.          The common thread throughout
                                                RareiTi offers managed access and            Wendy's journey is her passion for
                                                      medicines management programs patients as an innovative leader
                                                         that provide support beyond         working at the intersection of advocacy,
                                                          therapy, combining care            technology, and business in the rare
                                                           solutions that are specifically   disease space.
                                                           developed, measured,                 She was named chair — a volunteer
                                                          and designed to improve            role — of Global Genes in 2016. She
                                                           outcomes.                         evangelizes the nonprofit organization's
                                                                 Wendy's focus on rare       mission and dedication to the rare
                                                                disease was forged when      disease community.
                                                                  she re-centered her           "Our mission is to start with the
                                                                   start-up company          patient and go ground up," she says.
                                                                     Siren Interactive       "We know that fewer than 50% of the
                                                                      to become one of       7,000 rare diseases have an organized
                                                                       the breakthrough      patient group. I truly believe that if you
                                                                        entities in the rare do the right thing for the patient then
                                                                        disease space        you're going to do the right thing for the
                                                                         when her third      business."
                                                                         child Casey            Wendy is also a dedicated volunteer
                                                                         was diagnosed       within the Healthcare Businesswomen's
                                                                         with a rare         Association, where she served as chair
                                                                         connective tissue   in 2015, during which time she laid the
                                                                        disorder, which is   groundwork for the organization's focus
                                                                        characterized by     on gender parity throughout the life-
                                                                       under-developed,      sciences industry.
                                                                      absent, or misplaced/     Whether as a volunteer leader or
                                                                     misaligned kneecaps     sitting in the C-suite, Wendy brings
                                                                   in newborns.              expertise and curiosity to the role.
                                                                    Wendy was tireless       "What has worked for me is becoming
                                                                in her pursuit to discover   an expert," she says. "My advice is to
                                                             what was wrong with Casey. become an expert in something specific,
                                                           Eventually, a doctor at Johns     and hopefully something that you feel
                                                         Hopkins unlocked the mystery.       passionate about. And the great thing
                                                     "It was a relief to get a diagnosis     about that is then you can ask for
                                                  even though there are no therapies for sponsorship and mentorship." m
                                                people with connective tissue disorders,
                                                but at least I had an idea of what was       At the time of her WoW podcast, Wendy was
                                                what going forward," she says. Casey         chief patient officer of Vitrisa Therapeutics.
                                                is now 19, in college, and also a patient
                                                advocate, in addition to trying to master
                                                                                                                 Listen to podcast
                                                rock climbing and weight lifting.

WoW Woman of the Week     • a 2019 Anthology                         7                     March 2020   • a Special   PharmaVOICE Publication
More therapies are available in rare disease than ever before. But that doesn't help
if patients don't have access and pharma companies can't show better outcomes.

                        BUILDING A
                      MISSION DRIVEN
                       MODEL THAT
                         MATTERS
 RareiTi offers a new system of care for people and communities across the globe
 with unmet needs in the rare disease space. Our managed access and medicines
management programs offer support beyond therapy, combining care solutions that
are specifically developed, carefully measured and designed to improve outcomes.

                            GLOBAL MANAGED ACCESS FOR
                             BETTER PATIENT OUTCOMES

                                   RAREITI.COM
Rachel King
   Cofounder and CEO
   GlycoMimetics Inc.

   I THINK IT'S IMPORTANT TO RECOGNIZE IN
   THE MOMENT THE VALUE OF THE WORK THAT
   WE'RE DOING AND THE COLLEAGUES WHO
   WE ARE WORKING WITH.

      Rachel King has seemingly done it
   all. She started her career at the global
   consultancy Bain and Company then
   moved to the drug delivery company,
   ALZA, and then on to several start-
   ups, including Genetic Therapy (GTI),
   which was sold to Novartis, then onto
   an executive-in-residence role at New
   Enterprise Associates (NEA), one of the
   nation's leading venture capital firms —
   all before cofounding GlycoMimetics. "As
   I reflect back, I feel fortunate, to have   E-selectin inhibitor, to be
   had opportunities to do work that I have    used in combination with
   found to be meaningful, interesting, and    chemotherapy to treat patients
   at many times fun.                          with acute myeloid leukemia
      Rachel has always loved biology, a       (AML) and potentially other
   passion that has guided her career over     hematologic cancers. The company
   the years. "I'm driven by a desire to       has had a mixed bag of results, and
   connect that in my work although I'm        after an initially stalled IPO, Rachel and
   not a scientist and I'm not a physician,"   her team successfully took the company
   she says. "But I was one of those kids in   public in 2014. She says the whole
   high school who had a microscope and        process was like pulling a rabbit out of a
   a dissecting kit at home. I was a biology   hat, and speaks to one of the company's
   geek at that point."                        four core values: perseverance.
      She has also been drawn to an              "The other three are: passion, integrity,   more easily get finance; and a focus
   entrepreneurial setting and a desire        and teamwork," she says. "These give          on messaging on the value story that
   to work with people who she could           insight into how we work and how we           biotech brings.
   learn from. After successful stints at      feel about the company as we do these           Rachel also serves on several boards,
   Bain and Alza, she had the opportunity      very difficult things."                       including those of Novavax and the
   to join GTI as the 12th employee. GTI         In addition to setting the strategic        University of Maryland's Biopark, seats
   was a startup company and the first         direction for GlycoMimetics, Rachel was       she gained due to the strength of her
   company that had permission to do           also chair of BIO — the Biotechnology         network. "Getting to know people who
   gene transfer experiments in humans         Industry Organization — for two years.        you respect and admire, and continuing
   in the United States. In addition to the    As part of the executive team, she            to build relationships with those people,
   great science, Rachel was involved          helped lay the groundwork for what            can bear fruit," she says. m
   with raising VC funding, taking the         was to become the 21st Century Cures
   company public, major collaborations,       Act; capital formation — how to create
                                                                                                            Listen to podcast
   and the eventual sale to Novartis — all     an environment where companies can
   of which she says was foundational
   to her starting GlycoMimetics.
   GlycoMimetics pioneered the use of             LESSONS LEARNED: Follow what you enjoy, that's No. 1. And do it
   glycobiology technology to understand          with the best possible people. In my experience, opportunities have
   the roles cellular carbohydrates play
                                                  come about through people I know.
   in health and disease. The company's
   lead product is uproleselan, a specific

WoW Woman of the Week    • a 2019 Anthology                        9                    March 2020   • a Special   PharmaVOICE Publication
Jennifer De Camara
   VP Law, US Pharmaceutical Strategic Customer Group
   Johnson & Johnson

   WE HAVE WORK TO DO IN OUR ORGANIZATIONS TO CONTINUE TO
   LEVEL THE PLAYING FIELD AND MAKE SURE THAT OPPORTUNITIES
   FOR ADVANCEMENT ARE BEING PROVIDED.

     From an early age, Jennifer De Camara    you have to think about how to make            Jennifer has found working with J&J's
   recognized her own worth. She recalls      your dreams come true and to take              employee resource groups that support
   a pivotal childhood experience with her    responsibility for how are you going to        women and their inclusion in leadership
   grandmother, who noted that Jennifer       get from your dreams to your reality."         is a lack of confidence in how to balance
   was pointing out the most expensive           With a double major in biology and          career and home. There is a fear that
   things in a shop window and that she       political science, Jennifer has built a        career advancement might further throw
   would either need be a doctor or a         successful career that encompasses             that balance off and women may put
   lawyer or marry one. "That really struck   both of her passions. "I learned the           off taking that next role until the kids
   me because I remember immediately          importance of merging the rigor of the         are older. Additionally, women tend to
   thinking why would I marry one if I        scientific method and knowing what             not take a role until they believe they
   can be one," Jennifer says. "This felt     good science looks like with the legal         are experts. "We need to give ourselves
         like it was an important moment;     thought process."                              permission to learn as we advance," she
                                                 Working for one of the largest              says. "There are so many barriers that
                                              pharmaceutical companies in the world,         we disproportionately carry. I think it's
                                              Jennifer's day is multifaceted, requiring      critical that we take down these artificial
                                              her to weigh in on a variety of topics.        barriers."
                                              "I sit on the management board of our             Jennifer is mindful of those who came
                                              strategic customer group," she says.           before, women such as her grandmother,
                                              "I advise our senior management on             who also had a career in the law.
                                              legal matters that support all levels of          "I came into the story benefiting from
                                               engagement with payers, institutional         the chapters that were written by the
                                                 customers, and patient access               generations before me — the women
                                                   and support programs, which is            who fought for the right to vote and
                                                    set against a rapidly evolving           who earned their way into the workforce
                                                     healthcare. I'm really fortunate to     and made it normal, not just possible but
                                                       work with a lot of great people.      normal, for me to go to law school and
                                                       The people who I work with are        have the jobs that I've had," she says. "I
                                                        smart. Their hearts are in the       feel a responsibility that we're writing
                                                        right places. We're all trying to    our chapter in the story right now, and I
                                                        help patients, so that part of my    hope that the story ultimately concludes
                                                        day is always very enjoyable. My     in a world that stops judging and
                                                        days are really interesting and I    penalizing gender, color, or orientation,
                                                        never feel like I haven't spent my   which don't matter to how well you can
                                                       time well during the day."            do the job or how good a person you
                                                          Jennifer is passionate about       are. I feel very responsible to deliver to
                                                      the law, science, patients, as well    my daughter and her friends as much as
                                                     as advocating for women and             I can to that story ending as happily as
                                                   diversity in the workplace. "We know      possible." m
                                                  that women are not proportionately
                                                represented in leadership roles and
                                              so while we've come so far there is still                      Listen to podcast
                                              so much more that needs to be done,"
                                              she says. "It's good for business, you
                                                                                               ADVICE: Trust your instincts and
                                              get your best work product from a
                                              diversity of thoughts, background, and           don't let uncomfortable questions
                                              experiences."                                    go unanswered.
                                                 One of the commonalities that

WoW Woman of the Week   • a 2019 Anthology                        10                    March 2020    • a Special   PharmaVOICE Publication
Lynn O'Connor Vos
   President and CEO
   Muscular Dystrophy Association

   IN ANY BUSINESS, NONPROFIT OR FOR PROFIT, YOU
   HAVE TO CONSTANTLY REINVENT YOURSELF.

      Lynn O'Connor Vos' successful career      of new drugs that are coming to
   has been multifaceted, from pediatric        the market for neuromuscular
   nursing, to technology, to leading a         diseases. "MDA is a very big
   global healthcare communications             consumer brand that was put on
   advertising agency, to her role today        the map by Jerry Lewis in the
   as president and CEO of the Muscular         1950s," she says. "Today, we're
   Dystrophy Association (MDA) — the            an umbrella organization that
   70+ year-old nonprofit organization that     recognizes a collection of more
   is committed to saving and improving         than 40 rare diseases."
   the lives of kids and adults living with        Upon taking the CEO
   muscular dystrophy and related life-         role, now almost two years
   threatening diseases.                        ago, Lynn's focus has been
      Underlying all of her success is a        to heighten the brand so that
   passion for patient care, advocacy, and      everyone in the community
   giving back. "I've always been involved      knows that the MDA is the leading
   with nonprofits; I was a founding board      supporter of research and the largest
   member of the Multiple Myeloma               care center network and provider
   Research Foundation (MMRF) and a             of care support to patients with
   founding board member of the JED             neuromuscular disease. "From the get-
   Foundation," she says.                       go, it was quite obvious to me and my
      Lynn also has been an active volunteer    senior team that we needed to clearly
   for the Healthcare Businesswomen's           communicate the value of MDA when it
   Association, which named her its             comes to research and care," Lynn says.
   Woman of the Year in 2005.                   They are careful to preserve some of         something that can be
      "What has struck me about most of         MDA's most well-known offerings, such        developed."
   the nonprofits I've been engaged with        as summer camp that hosts 4,000 kids            As she reflects back on her career,
   is that they are very disruptive," she       each year. She and her team are also         Lynn wishes she had made a decade
   says. "Certainly, Kathy Giusti, founder of   looking to galvanize the organization by     plan. "Another friend who I met through
   the MMRF is recognized for pioneering        offering unique technology solutions to      HBA, also a Woman of the Year, Carolyn
   a new way to bring drugs to market           improve care.                                Buck Luce, talks about having a decade-
   for cancer where there is absolutely            Lynn believes one of the things that      long plan," Lynn says. "I was in the
   nothing available. She herself was highly    distinguishes successful people is what      healthcare communications business for
   motivated since she was diagnosed with       she calls lateral or horizontal thinking.    more than 20 years, and as I look back,
   multiple myeloma at a very young age."       "These are people who can look at a          I met a lot of milestones, I had a lot of
      The JED Foundation, whose mission         situation, make a quick assessment           fun, and I did a lot of great things, but
   is to protect the emotional health and       from multiple data points, come up with      if I had divided this time up into 10-year
   prevent suicide for at-risk teens and        ideas, and then package a solution that      increments, I might have identified some
   young adults, is also groundbreaking.        drives consensus among the team to           different goals. m
   "Nobody was talking about suicide 14         get them to move forward," she says.
   or 15 years ago," she says. "In fact, that   "This type of leadership doesn't come
   was our biggest challenge: how do you        naturally to everybody, but it's certainly                  Listen to podcast
   get people to donate and give to our
   organization when nobody wanted to
   talk about the stigma of suicide."
      Fast forward to today, and Lynn is           C-SUITE ADVICE: First and foremost, you have to have an enormous
   using all of the tools in her considerable      degree of confidence in yourself. Become an expert at something; if
   toolbox to evolve the MDA into a high-          you've got a passion or a real expertise in an area, go for it.
   science organization to take advantage

WoW Woman of the Week    • a 2019 Anthology                        11                    March 2020   • a Special   PharmaVOICE Publication
Amy Heymans
   Founder and Chief Experience Officer
   Mad*Pow

   LISTEN TO YOUR INNER VOICE, HAVE FAITH IN YOURSELF,
   AND DON'T SETTLE FOR LESS THAN YOU DESERVE.

     Amy Heymans embodies the title
   of chief experience officer. For her          ADVICE: We talk about balance, but it's about designing our lives to
   there is nothing more important than          include all of the things that fulfill us and then integrate them so they
   involving the people who will be              work together.
   affected by solutions in the creative
   process. She is using "human-centered
   design" to change the current state of    the healthcare in industry. This is the         economics, as well as data science."We
                                             premise upon which she cofounded                take our innovation philosophy and put
                                             Mad*Pow.                                        it into practice to improve the lives of
                                               "Human-centered design is a term              patients," she says.
                                             that reflects a philosophy and a                   To extend Mad*Pow's reach, Amy
                                               methodology that drives research              and her team developed HxD, a health
                                                   to understand what drives                 design conference, more than 10 years
                                                      people's behavior, their mental        ago to explore the overlap of design,
                                                        model, their mindset, what           innovation, and health. "The conference,
                                                           they're facing, what they         which draws more than 500 people,
                                                             need, what they desire,         helps stimulate a dialogue about the
                                                               and what a positive           application of human-centered design
                                                                experience for them          in healthcare and how we can leverage
                                                                  looks like," she says.     empathy and behavior changes design
                                                                   "We then take that        and psychology to improve the lives of
                                                                    information and          patients and clinicians."
                                                                     design with them,          Amy brings her passion around
                                                                      if possible, what an   raising the importance of understanding
                                                                       ideal experience      the social determinants for health
                                                                       would be like         to her volunteer activities and
                                                                       as they interact      teacher roles, both of which she
                                                                       with various          says keep her grounded. "There is
                                                                      organizations and      an interconnectedness between
                                                                      channels. We also      health and finance and education and
                                                                     create journey          socioeconomic status," she says.
                                                                    maps to envision a          Carving out an entrepreneurial path,
                                                                   more positive future      creating a visionary strategy, and
                                                                 and bring this to           ideating on a world-class level often
                                                                bear through patient         doesn't leave a lot of time for a balanced
                                                                   support materials,        life. To avoid burnout, Amy has learned
                                                                    digital materials,       to be more forgiving to herself. "With
                                                                     human-to-human          so many balls in the air, aiming for
                                                                     interactions, etc."     perfection with everything can drive you
                                                                         Amy and her         crazy," she says. "I had to let the house
                                                                    team strive to           be messy. I had to ask for another day to
                                                                   solve complicated         work on a project. Learning to prioritize
                                                                 health issues and           and say no to a few things is still a
                                                              crack the code on how          challenge for me, to be honest, but the
                                                          to design for engagement,          better I am at it the better things go." m
                                             which involves the overlap of several
                                             disciplines: motivational psychology,
                                                                                                            Listen to podcast
                                             behavioral science, behavioral

WoW Woman of the Week   • a 2019 Anthology                        12                     March 2020   • a Special   PharmaVOICE Publication
HEALTH                     See HXDconf.com for information
                           on dates, schedule and registration.
EXPERIENCE
DESIGN
                           @HXDconf

                           Improving Health
                           Through Design &
                           Experience Innovation
                           HXD provides a unique crossroads
                           for a diverse community of
                           executives and practitioners in
                           design, innovation, research, strategy,
                           and technology to come together
                           and discuss how we might improve
Join Amy Heymans,
                           health experience and accelerate the
Mad*Pow Founder and
                           transformation of our health system.
CXO at Mad*Pow's annual
Health Experience Design   Register using code PHARMAVOICE
Conference in Boston.      and save $250 off current prices.
Georgia Mitsi, Ph.D.
   Senior Director, Search and Evaluation, Digital Healthcare
   Sunovion Pharmaceuticals

   I HAVE LEARNED THAT BEING
   COMFORTABLE WITH THE
   UNCOMFORTABLE IS A GREAT
   LIFE SKILL; SOMETIMES 50% OF
   SUCCESS IS JUST SHOWING UP.

      The fact is Dr. Georgia Mitsi loves
   learning new things — she has an MBA,
   a Ph.D., a masters in applied medical
   science, and a bachelors degree in
   biology. She also loves taking on
   challenging pathways. Both of which
   were more than enough motivation
   for her to not just dive into the digital
   healthcare arena, but to become a top         the
   thought leader on the subject matter.         chance
      "At the end of the day, the digital        to go
   world opens up endless possibilities          back in
   and brings a sense of hope and                time and
   optimism," Georgia says. "I do not            talk to myself 20
   believe that technology is a panacea          years ago I would say
   nor do I see technology as a substitute       you're good enough, just trust
   for the expertise of doctors, but I do        yourself and move on."
   believe that technology has the unique           Georgia is passionate and
   ability to restore trust and provide the      driven every day to address the
   opportunity for more empathetic and           needs of people who suffer from
   in-depth interactions between patients        chronic conditions and who struggle
   and doctors."                                 to find the right resources or medical
      Georgia believes technology will           therapies.
   allow doctors to do what they do best,           "This is a fight worth fighting; I am
   provide care.                                 always driven by a higher purpose,
      "At the same time, for pharmaceutical      which is my calling in life," Georgia says.
   companies, I envision that technologies,         Georgia is also a passionate supporter       times experienced inequality. I dream
   especially advanced analytics and data        of women and is committed to moving             of the day and a world in which gender
   science, will allow us to go beyond the       the needle on gender parity through a           parity is attainable; I believe that we
   traditional regulatory pathway and bring      number of volunteer activities.                 can change the world with a little bit of
   the right treatments for patients to the         "We still live in an era where there is so   coordination from both men and women
   market faster."                               much more work to be done to achieve            who are supportive of its future." m
      Georgia self-identifies as an introvert,   gender parity in the life-sciences field,"
   and recognizes that it can be nerve-          she says. "As a mother, as an immigrant
   racking at times to push through one's        — I moved to the U.S. from Greece when                        Listen to podcast
   safety zone.                                  I was 30 — and as a woman I have at
       "I have learned that being
   comfortable with the uncomfortable is a           ADVICE: Careers are a marathon — not a sprint. We need to
   great life skill; sometimes 50% of success
                                                     remember to laugh; I have taken my life and sometimes myself too
   is just showing up," she says. "I think
   many women just like me strive to be              seriously, smiling is a good thing, it brings people closer to you.
   perfect and we doubt ourselves; if I had

WoW Woman of the Week     • a 2019 Anthology                         14                     March 2020   • a Special   PharmaVOICE Publication
Helen Torley, M.B., Ch.B.
   President and CEO
   Halozyme

   I HAVE A PASSIONATE DESIRE TO MAKE A
   DIFFERENCE IN THE LIVES OF PATIENTS.

     Dr. Helen Torley made a significant           "My desire to become a CEO was the        works together to realize the company's
   leap into the C-suite just over five years   logical next step in my career; I've been    strategy and to build a great culture.
   ago when she left Onyx Pharmaceuticals,      in the pharmaceutical industry about 30      "Many companies fail because they don't
   where she was executive VP and chief         years," she says.                            have a cohesive leadership team. I'm
   commercial officer, to become president         Dr. Torley, who started her career as     very proud of both the technical skills
   and CEO of Halozyme. While at Onxy,          a rheumatologist in clinical practice,       we have on the leadership team, but also
   she oversaw the collaboration with           joined the industry initially in clinical    how we support each other to assure
   Bayer on Nexavar and Stivarga and the        development then moved into                  business success," she says. "We have a
   U.S. launch of Kyprolis; she also was        marketing positions and business             very clear set of expectations as to how
   responsible for the development of           leadership positions. "I have had many       the entire company works together. We
   Onyx's commercial capabilities in ex-U.S.    different experiences, which led to my       have a great culture where employees
   markets.                                     becoming a leader of a great company,"       feel inspired and energized to work."
                                                she says.                                       Dr. Torley recommends The Five
                                                   According to Dr. Torley, Halozyme has     Dysfunctions of a Team by Patrick
                                                a unique business model. "One-half of        Lencioni, which she says sets out the
                                                our business is focused on partnerships      principles of how to build cohesive
                                                through our Enhanze technology and           teams that have each other's backs in
                                                the other part of the business is focused    good times and in bad times. "One of
                                                on proprietary noble drug development,       most important tenets of this is building
                                                including a drug for patients with           trust, knowing that we might not always
                                                pancreatic cancer."                          know the answer and are willing to be
                                                    Halozyme's Enhanze drug delivery         vulnerable to ask for help," she says.
                                                   technology enables biologics                 Dr. Torley says her career was boosted
                                                     and small molecules currently           through the support of sponsors, one in
                                                      administered intravenously to          particular who recognized her talents
                                                       be delivered subcutaneously.          early on and put her in an important
                                                        The technology is based on           leadership position overseeing a large
                                                        the company's proprietary            piece of the company's P&L. "If this
                                                         recombinant human                   hadn't happened, my career would have
                                                         hyaluronidase PH20 enzyme           been very different," she says. "I think
                                                          (rHuPH20) that degrades            it's really important that companies
                                                          hyaluronan, or HA. HA is a         consider sponsorship programs for
                                                         glycosaminoglycan, a chain          those employees they believe have high
                                                         of natural sugars that is a         potential, the people who will be future
                                                         component of normal tissue, such    leaders of large functions or divisions.
                                                        as skin and cartilage and can also   It's important to take them out of their
                                                       accumulate around many solid          comfort zone and see how agile they
                                                      cancerous tumors.                      really are. There is nothing quite like
                                                       One of the keys to Halozyme's         this in terms of an accelerated learning
                                                    success is based on Dr. Torley's         environment." m
                                                  commitment to building a strong and
                                                high-functioning executive team that                        Listen to podcast

                                                  ADVICE: Sponsorship is making a bet on somebody who has shown
                                                  potential and who you believe has the leadership qualities to be able to
                                                  scale into a new role.

WoW Woman of the Week    • a 2019 Anthology                        15                   March 2020   • a Special   PharmaVOICE Publication
Colleen Carter
   Marketing & Business Development
   Fingerpaint

   SUCCESS IS ABOUT HAVING A
   PURPOSEFUL LIFE WITH MEANING.

      Early in her career Colleen Carter         place — to get lifesaving medicines
   was inspired by a leadership concept          into the hands of those who need
   that has guided her career ever since.        them most."
   "I was selected to attend an executive           Colleen believes the strength
   leadership program at Babson," she says.      of the relationships that
   "In one of the courses, the professor         she builds with her clients
   asked us to think about all of the people     and the work that comes
   on our path who taught us what we             out of those relationships
   needed to know to be the leaders who          helps her and her teams
   we are today or who inspired us to be         deliver on that goal. "I
   a leader to grow into. These individuals      often think about the
   could be bosses, colleagues, teachers,        awesome responsibility of
   family members, etc. I remember I had         this," she says. "We need
   my grandmother on my list. After we           to care about our clients.
   put their names on a flip chart we had to     We need to care about
   present back to the class what we had         these brands truly
   learned from every person on our flip         as much as our
   chart. It was fascinating to hear other       clients do.
   people's stories about how connections        And when
   and relationships had impacted them.          we make
   The thing that has stuck with me all          promises,
   these years is when the professor             we need
   asked us to consider our own lives and        to be
   consider how many flip charts would           prepared
   have our name on them. This was a             to deliver
   really powerful moment for me because         on them.
   we have so many opportunities every           Ultimately,
   day to make it onto someone's flip chart.     our efforts
   I think about this exercise often in small    affect our
   ways and big ways. This was a wow             clients' successes."
   moment. We don't get to where we are             Colleen has several                             so proud that I want to put my
   by ourselves. There are many people           guiding principles that                      signature on it?" she says. "These are
   along the path who helped get us there.       shape her personal and professional          the things that define success for me
   And I want to make it on to people's flip     life. "At Fingerpaint, we have three core    today. It isn't just success in a career;
   charts."                                      pillars that speak to the work that we       it's success in life. I'm the same person
      As a seasoned advertising executive,       do, and they extend into the lives that      who shows up at work as who shows up
   relationships are Colleen's stock-in-trade.   we lead," she says. "The first is what I'm   at home, and so it has to work in both
   She has made a career out of building         doing 'paint by number?' The second          areas." m
   and nurturing personal connections with       is 'can I see the difference this will
   colleagues, peers, and clients.               make?' And the third is 'is it worth my                     Listen to podcast
      "Relationships are all about honesty,      signature?'"
   trust, respect, and communication," she          For Colleen, the answers to these
   says. "Ultimately, our efforts affect our     questions define success. "Am I thinking       WOW MOMENT: We don't get to
   client successes. Their careers and their     differently? Am I making a difference
                                                                                                where we are by ourselves. There
   reputations can sometimes be affected         in the people in my life, in the lives of
   by what we deliver or don't deliver. At       those I serve, in the people who I know,       are many people along the path
   the end of the day we have to remember        and the people who I don't know? Am            that got us there.
   why we do what we all do in the first         I proud of the work that I'm doing,

WoW Woman of the Week     • a 2019 Anthology                        16                    March 2020   • a Special   PharmaVOICE Publication
Melinda Richter
   Global Head
   JLABS, Johnson & Johnson

   I SEE SO MANY WOMEN WHO SAY 'NO, I CAN'T DO THAT.' FROM NOW ON,
   I WANT THEM TO SAY YES AND FIND THE SUPPORT THEY NEED TO MAKE IT WORK.

     Melinda Richter's journey has taken      in one moment everything changed —               wasn't where I intended to go but I'm so
   her from patient to innovation champion    she found herself near death after being         glad this is where I got to."
   to one of the most influential women       bitten by a bug. "I'll never forget that            Taking lessons from her tech days,
   in the life-sciences industry today. Her   moment when the doctors came in and              Melinda's goal was to create a user
   accidental entry into healthcare began     told me that there's nothing more they           experience for the healthcare system
   in Beijing, where she was on the fast      can do for me," she says. "That set off a        that allows patients to be empowered,
   track at a global telecom company, and     two-month journey where every night I            engage in their health, and to make
                                              would go to sleep not knowing whether            decisions that lessen the stress. At the
                                              I was going to wake up the next day.             same time, she believes it's important
                                              There are conversations that happen in           to have the right model in place to
                                              your head in the deep dark of night. And         incentivize entrepreneurs and investors
                                              for me, I knew that if I got the chance          to come to the table.
                                              to live that I had to try to change the             "We look to see what the system
                                              experience that I was going through."            needs to make it a high-functioning
                                                  Her goal was to change the                   system for everybody," she says. "Our
                                                  healthcare system to become much             philosophy is that the best science and
                                                    more innovative, productive,               technology should become the best
                                                      advanced, and sexier to attract          solutions for patients and consumers all
                                                        the best talent and the best           over the world. And if we believe that
                                                         investors. "I quit my job,"           to be true, we also have to be humble
                                                          Melinda says. "Everybody             enough to say the best science and
                                                           in my company thought               technology are just as likely to come
                                                            I was absolutely crazy. I          from outside the walls of a big company
                                                             said I wasn't crazy, I was        like J&J as inside. Our job at JLABS is to
                                                              compelled."                      locally embed ourselves in innovation
                                                                She vowed to change            ecosystems around the world with the
                                                              how the industry innovated.      express intention to take down the
                                                              She started by asking            hurdles for entrepreneurs and give them
                                                             questions, bringing together      the platform they need to test their
                                                             biotech entrepreneurs with        ideas in a way that can make it much
                                                            executives from big pharma         faster, much cheaper, and much more
                                                           companies, and learning the         accessible to get those solutions to the
                                                          process of innovation. "I didn't     people who need them."
                                                         think I was going to make a big          Currently, Melinda and the JLAB's
                                                       system change, I just wanted to         team have opened more than a dozen
                                                      start a little bit at a time," Melinda   global innovation sites and assisted
                                                    says. "I started to build a model — a      hundreds of companies. m
                                                 brick at a time — that has turned in
                                               to JLABS, part of Johnson & Johnson
                                              innovation. It's humbling to see where
                                                                                                               Listen to podcast
                                              I've landed in that journey. It certainly

                                                  ADVICE: Life expands or contracts in direct proportion to your
                                                  courage. So have courage, go after what you want because you
                                                  will reap the rewards. We're all scared — this is just table stakes for
                                                  everybody, so know it, put it on the table, and then do it.

WoW Woman of the Week   • a 2019 Anthology                         17                     March 2020   • a Special   PharmaVOICE Publication
Gail Moore
   Director, Global Patient Advocacy
   Horizon Pharma

   I HAVE THE BEST JOB IN THE WORLD BECAUSE
   I GET TO GIVE BACK AND REPRESENT PATIENTS'
   VOICES WITHIN OUR COMPANY AND ALSO IN
   THE COMMUNITY ITSELF.

      As a patient with a rare disease and      college. "They're
   a parent of a child living with a rare       both independent,
   disease, Gail Moore's role as director       productive citizens
   of global patient advocacy at Horizon        who are out in the
   Pharma is not just a job — it's a passion    workforce and living
   and a mission.                               their best life," she
      Gail's odyssey began 22 years ago         says. "That's what
   with the birth of her first child. Her       every parent can
   daughter Kinsey was hospitalized             hope for. For myself,
   just four weeks after being born             I still walk that line
   with an infection — salmonella in her        as a patient and an
   bloodstream — a medical mystery. Over        advocate for patients."
   the next four years, Kinsey continued           Her advice for
   to contract strange infections, many of      parents who may be
   which were life-threatening, ultimately      facing a similar situation
   being diagnosed with a primary immune        is to learn everything they
   deficiency. This diagnosis led Gail and      can about the condition,
   the medical team to delve into her and       don't take no for an
   her husband's family histories. As it        answer, and become
   turned out, Gail's mother, who had been      their own best
   sick most of her life was also diagnosed,    healthcare
   as well as herself and her son, who was      advocate.
   18 months younger than Kinsey. "I lived      "There is a
   in a doctor's office; Kinsey would get       need for more
   an infection and then my son Garrett         education                                                 about diseases and then
   would get it and they'd both end up in       and thankfully                                            I look for opportunities
   the hospital," she recalls. "Before having   science is                                               to collaborate to benefit
   children, I worked in a professional         growing rapidly;                                        the community in general. I
   capacity for a hospital, and I knew what     as a parent or as                                      have the best job in the world
   was happening to me wasn't normal.           a patient with a rare                                because I get to give back and
   Ultimately, I became very engaged with       disease, you need to be                          represent patients' voices within
   the patient community — the Immune           as educated as you can be                 our company and also in the community
   Deficiency Foundation — that was             so that you can go back and share that    itself. I want my legacy to be that in
   supporting our diagnosis of primary          knowledge with your physicians and        some way along the way I've made
   immune deficiencies. Through that            your healthcare team — this way you're    someone's life a little bit easier." m
   engagement I became an advocate, and         doing everything you can for your child
   ultimately this led me to my career in       or yourself," she says.
                                                                                                         Listen to podcast
   healthcare."                                    In her role at Horizon, Gail works
      The advocacy organization opened          with national and global patient
   a lot of doors for Gail, and ultimately      organizations associated with the            WOW MOMENT: I'm doing what I
   she was asked to be the patient's voice      medications and communities the
                                                                                             love doing and I'm able to make
   inside the industry side of the business.    company serves. "I am literally the
   "I've been doing this for the last 12        liaison between Horizon and patient          a difference in an area in which
   years," she says.                            organizations," she says. "I represent       a lot of people don't have an
      Today, both of Gail's children are        their voice internally. I educate both       opportunity to do so.
   doing well, having graduated from            internal and external stakeholders

WoW Woman of the Week    • a 2019 Anthology                       18                  March 2020   • a Special   PharmaVOICE Publication
Shannon Dahl, Ph.D.
   Chief Scientific Officer
   Cell Care Therapeutics

   CHALLENGES ARE REALLY
   OPPORTUNITIES FOR INNOVATION.

      Shannon Dahl, Ph.D.'s pursuit of
   regenerative medicine and tissue
                                                 ADVICE: My unique value is focused on being very comfortable at the
   engineering began back in the 1990s           edge of ambiguity and using five skills to define the path forward; it's
   while she was at MIT. At that time the        about clearly formulating the value proposition, driving priorities to realize
   field was just emerging, and Shannon          strategic goals, developing rigorous data sets to support decision making,
   was excited about the potential of            putting a stake in the ground with strong rationale and justification, and
   offering natural solutions rather than
                                                 collaborating with internal and external stakeholder teams.
   synthetic medical devices to treat
   patients. She joined fellow Duke
   University alums — Laura Niklason, M.D.,   platform for vascular surgery. The               Shannon is a prolific innovator with
   Ph.D., and Juliana Blum — to found         technology provides an "off-the-shelf"        more than 20 patents to her name.
   Humacyte. In 2003, the three began         bioengineered human acellular vessel          "I'm ultimately focused on bringing
   laying the groundwork for the company      that could replace a patient's own blood      innovative therapies forward to help
   and Humacyte launched in 2004 to           vessel or create new vascular access for      improve patient care and it's an
   advance a bioengineered blood vessel       patients who require dialysis, without        added bonus if these products reduce
                                              requiring cells or tissue from the patient.   healthcare costs," she says. "Innovation
                                                 At the time, Shannon knew and              requires new ways of thinking about
                                              appreciated that she and her colleagues       the interface of technology, strategy,
                                              were embarking on new territory. Their        healthcare, and policy.
                                              work was recognized in 2016 by CNBC              In ascending to the C-suite, Shannon
                                               as a top Disruptor 50 company. "This         says it's important to continuously
                                                  was the same year that the Disruptor      develop yourself and to be courageous
                                                    50 recognized Uber, Airbnb, an          about knowing your key value.
                                                      23andMe," she says.                   "Becoming a good leader requires taking
                                                          In addition to being a world-     stock of who you are and knowing your
                                                         class regenerative medicine        value, strengths, and the impact you
                                                          leader, Shannon has a             want to make so that you can focus your
                                                           reputation as a company          efforts with intention," she says. "Good
                                                            builder who defines a clear     executives pay attention to how they
                                                             path forward from early        interact with others, they know how to
                                                             research to clinical trials,   have teams work effectively together,
                                                             commercialization, and         they know how to engage others, they
                                                             reimbursement.                 learn from others, and they develop
                                                               In 2018, Shannon left        and coach others to build a pipeline of
                                                            Humacyte, in her own words,     leaders for the industry."
                                                            "to do it all again." She was      Shannon also enjoys giving back to
                                                           named chief scientific officer   the scientific community. She serves as
                                                          of Cell Care Therapeutics,        a mentor at Stanford StartX Med, which
                                                         which is developing novel          is a medical vertical of StartX. "I enjoy
                                                       therapies derived from the           meeting these energetic, early-stage
                                                      secretions of adult stem cells        founders, simultaneously I get to see a
                                                    to treat severe inflammatory            broad range of interesting technologies
                                                  and degenerative retinal diseases         across several sectors that are spinning
                                               in patients who suffer from vision           out of the institution." m
                                              loss. "We are offering a new type of
                                              off-the-shelf treatment for patients
                                              by harnessing the body's natural
                                                                                                           Listen to podcast
                                              regenerative capacity," she says.

WoW Woman of the Week    • a 2019 Anthology                      19                    March 2020   • a Special   PharmaVOICE Publication
Clareece West
   Former VP, General Manager
   Cardinal Health

   I BELIEVE YOU HAVE TO BE MORALLY GROUNDED
   AND COME TO THE TABLE WITH A CAN-DO,
   COLLABORATIVE, TEAM-DRIVEN MINDSET.

      Clareece West has had a varied and         industry has an impact on
   successful career over the past 25            a patient. So, stay the extra
   years. She has had leadership executive       minute, put the extra time
   positions at two Fortune 500 companies        in, and do the right thing
   and two large CROs. She has been              because that patient can be
   part of several restructuring initiatives,    anybody, whether it's you,
   including six acquisitions, and built large   me, or someone we love. I
   business development teams, while             may not be a nurse, I may
   gaining global expertise.                     not be a doctor, but I know
      And through it all, the biggest reward     everything that I, we, do in
   for Clareece is seeing the excitement         this industry has an incredible
   from her teams to independently drive         impact for the outcome of a
   initiatives. "When I think about what         patient."
   all these experiences have in common,            She is equally passionate
   whether it was building business              about paying it forward through
   development or operational teams or           her volunteer activities with
   leading through an acquisition, the           a number of organizations. For
   reward was truly seeing the potential of      example, Clareece is a founding
   a talented team and how to harness that       member of the Women's Capital
   talent for sustainable growth," she says.     Connection, which is a regional angel
   "I love giving back all of the knowledge      investment group; she is an active
   that I've been so fortunate to gain along     member of the Mid-America Angel
   my journey."                                  Investors Network; she works with             home it helps
      Clareece has a passion for marrying        the Ewing Kauffman Foundation as a            put into perspective
   science and technology to improve and         reviewer of some of the organization's        how important volunteering is, how
   advance devices and therapies for all         business awards; and she is a volunteer       important donating is — whether that's
   patients. "Where the industry is heading,     with the Healthcare Businesswomen's           time or money, both very much matter."
   the two are virtually inseparable," she       Association.                                     Clareece firmly believes in creating
   says. "We won't be able to improve               "I feel extremely privileged and           an action plan for one's career and life.
   patient therapies, nor will we improve        grateful for a very long career in            "I stop and assess my goals annually,"
   the impact of medical devices, without        leadership and executive positions,           she says. "If you're not planning to
   this powerful combination. I firmly           which compels me to want to share and         be successful, you're not going to be
   believe that technology can help us           give back," she says. "I can't tell you how   successful. Our lives are a series of
   expand science when carefully used. It        much I enjoy this piece of it. I would        chapters that make up a book, and I'm
   forces all of us to think differently, be     love to volunteer even more as I feel         under the impression that we get to
   a bit more innovative, and to push our        that volunteering is part of community        write most of them." m
   market ahead especially for regulatory        stewardship and my personal passion
   pathways and clinical trials as I've done     is the Alzheimer's Foundation as well
   over the years."                              as Kansas City Hospice House. When                           Listen to podcast
      Clareece is driven to do what's right      diseases and opportunities hit close to
   for patients. "Early in my career, my
   mentor coached me on the importance
                                                    ADVICE: I would remind everyone to stop and assess your goals
   of putting the patient first," she says.
   "I will be passionate until I don't have         annually. If you're not planning to be successful, you're not going
   a heartbeat about putting the patient            to be successful.
   first. Every decision we make in this

WoW Woman of the Week     • a 2019 Anthology                         20                   March 2020    • a Special   PharmaVOICE Publication
Deborah Dunsire, M.D.
   President and CEO
   H. Lundbeck A/S

   ONE OF THE WAYS THAT I LOOK AT SUCCESS IS BY THE SUCCESS OF
   THE PEOPLE WHO HAVE WORKED WITH ME. IT'S SO REWARDING TO
   SEE PEOPLE WHO I'VE WORKED WITH NOW AS CEOS.

     Deborah Dunsire, M.D., president        transformative, and address areas where        no therapies," she says. "So in pursuing
   and CEO of H. Lundbeck A/S, is one of     there is a high unmet medical need,"           something that I found intellectually
   the top-ranking women executives, as      she says. "Brain disease is certainly one      and emotionally captivating, I went on a
   well as one of the most admired, in the   of those frontiers. I believe we're at the     journey that I never expected."
   pharmaceutical industry. As a testament   beginning of a new wave in treating               Throughout her career, Deborah has
   to her inspiring leadership, Deborah      diseases of the brain. We're starting to       held a variety of roles from clinical
   was named Woman of the Year by the        understand the biology much better and         research to global marketing to sales
   Healthcare Businesswomen's Association    we are thinking differently about the          and marketing, to new product planning,
   in 2009.                                  subsets of patients for whom we can            and ultimately to company leadership
     She is a transformative leader, whose   get the right therapy.                         bringing together all aspects of the
   focus on the patient never waivers. "My     "Our vision is to have every person be       value chain from basic research all the
   passion is to help people attain new      able to live their best life uninterrupted     way through to bringing medicines to
   medicines, develop medicines that are     by brain disease," she continues. "In          patients.
                                             the next 12 months we'll be moving                "I have worked in multiple different
                                             some products forward in our pipeline;         countries — South Africa, Switzerland,
                                             for instance, in post-traumatic stress         the United States, and now in Denmark
                                             disorder, which is an area that's growing      — and across the world the commonality
                                             and has no adequate therapies as               has been bringing forward new
                                             yet. We'll also be strengthening the           medicines that can be transforming," she
                                             pipeline of Lundbeck through external          says.
                                             partnerships, licensing, or acquisition."         Patients have been at the core of
                                                In early March 2020, Lundbeck               everything Deborah does since she
                                               announced the U.S. FDA had approved          started in the industry in South Africa in
                                                  Vyepti, making it the first and           the late 1980s, working with Sandoz on
                                                   only FDA-approved intravenous            organ transplantation and the launch of
                                                    treatment for migraine prevention       Novartis' Gleevec — the first targeted
                                                     in adults. Vyepti is expected to       oncology agent.
                                                      be available in April 2020.              "I still correspond with a woman
                                                          Deborah's journey to the          who was in the Phase I trial of Gleevec;
                                                       C-suite may not have been            it's now 20 years out since she was
                                                        one she anticipated but             diagnosed with chronic myelogenous
                                                         it's certainly one that has        leukemia," Deborah says. "She's raising
                                                         positioned her as a role model     money for the Leukemia & Lymphoma
                                                         to thousands of women.             Society, working, and running
                                                            "I came into the industry       marathons. She inspires me. For me,
                                                        thinking I would be here            the wow moments have always been
                                                       temporarily, just gaining a little   about when we are able to successfully
                                                      knowledge and understanding,          transform science into medicine. We
                                                     but I was captivated by the            want people to be their best and that's
                                                    degree of different skills that         why we work every day." m
                                                   are required to bring a new
                                                  medicine forward as well as by the
                                                                                                           Listen to podcast
                                                opportunity to work on diseases with

                                                     WOW MOMENT: The wow moments have always been about
                                                     when we are able to successfully transform science into medicine.

WoW Woman of the Week   • a 2019 Anthology                       21                    March 2020   • a Special   PharmaVOICE Publication