A RECORD-BREAKING ROYAL HIGHLAND SHOW
If your browser does not support JavaScript, please read the page content below:
A RECORD-BREAKING ROYAL HIGHLAND SHOW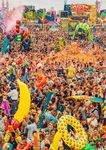 RHASS
SOCIETY MAGAZINE
SUMMER 2019 | 1 A RECORD-BREAKING ROYAL HIGHLAND SHOW + Post-Show review + Welcoming a new Chairman + Technical Innovation Award Winners + Shindig at the Show + RHASS Directors and Presidential Team 2019-20 + RHET funding news + A day gig rise for RHC RHASS MAGAZINE SUMMER 2019 RHS Supreme Champions 2019 - 8-page Pull-out!
2 | RHASS
SOCIETY MAGAZINE
SUMMER 2019 Contents RHASS
SOCIETY MAGAZINE
SUMMER 2019 | 1 A RECORD-BREAKING ROYAL HIGHLAND SHOW + Post-Show review + Welcoming a new Chairman + Technical Innovation Award Winners + Shindig at the Show + RHASS Directors and Presidential Team 2019-20 + RHET funding news + A day gig rise for RHC RHASS MAGAZINE SUMMER 2019 RHS Supreme Champions 2019 - 8-page Pull-out! CONTACT DETAILS: RHASS Society magazine is published by: The Royal Highland and Agricultural Society of Scotland, Royal Highland Centre, Ingliston, Edinburgh EH28 8NB Tel: (0131) 335 6200 Email: info@rhass.org.uk Web: www.rhass.org.uk Charity No. SC004561 Written & produced by Represent 57 Calton Road, Edinburgh EH8 8FJ rhs@representcomms.co.uk 4 3 Chairman's Welcome: Bill Gray 4 RHASS News 6 Capital Campaign 7 Post-Show Review 12 Technical Innovation Awards 14 2019 RHS Sponsors 15 Supreme Champions 2019 Pull-out Special 24 RHET at the Royal Highland Show 28 What's On at RHC 30 RHASS Directors and Officials 2019/2020 32 RHASS Presidential Team 2019/2020 33 Awards & Grants 34 Netherlands Learning Journey 35 Last Word from Alan Laidlaw 7 15 28 24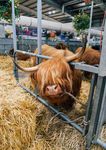 RHASS
SOCIETY MAGAZINE
SUMMER 2019 | 3 Chairman's Welcome W elcome to the Summer edition of Society Magazine. As we bask in the success of another outstanding Royal Highland Show, it gives me great pleasure to introduce myself to you as your new Chairman. I am very conscious that taking over from our current Chairman, Jimmy Warnock, will be a hard act to follow. The Society has without doubt been deeply privileged to have had Jimmy in this role over the past two years. He has guided the RHASS Board and team with a unique mix of enthusiasm, energy and sincerity. I'm sure you will join me in thanking him for his tenure and wish him and his wife Elizabeth well as he returns to the farm, although I will be pleased to have him on my wing as Past Chairman for the next year. I am hugely honoured to take on this role in what is one of the most prestigious agricultural organisations in the world. My 'apprenticeship' in the Society over the past twenty years began with trade stand stewarding and has since seen me serving on most of our main committees and in a variety of roles including Chief Steward of carparks and four years on the Executive Committee. I'm sure this experience will stand me in good stead as I take on the Chairmanship.
I take on this illustrious role at what I believe to be a hugely exciting time for the Society. The completion of the new members' facility next year will be a great stepping-stone for things to come as we continue to build on our 235-year heritage and to fulfil our charitable remit. Our aim is to position ourselves at the hub of agricultural and rural life in Scotland and the Society is well placed to do this. We are fortunate to have a skilled and dedicated staff team here at RHASS and they must be congratulated on delivering yet another recordbreaking Show. It was by every measure a job well done and a fantastic advert for teamwork. Finally, as we come to the time of the year where we see the fruits of our labour at home, may I wish you well whether it be harvesting or selling stock and produce through the summer and autumn. Bill Gray, Chairman RHASS
SOCIETY MAGAZINE
SUMMER 2019 | 3
4 | RHASS
SOCIETY MAGAZINE
SUMMER 2019 SCOTLAND'SFINESTWOODS The Scotland's Finest Woods Awards were presented this year at the Show, with prizes awarded for categories including Quality Timber and Farm Woodlands, this latter category supported by RHASS. Winners included Earthtime Forest School Nursery, Duffus, Moray in the Schools category and Forestry and Land Scotland North Region team for Fort Augustus Woodlands, Highland in the 1919 Forestry Act Centenary Award. The Awards highlight the people, organisations and communities that manage Scotland's woods and forests. They also showcase how these woods contribute to the health and wealth of Scotland's people, with a special award being presented this year to mark the centenary of the 1919 Forestry Act.
RHASS NEWS UPDATE ROTARYCLUB For 2019, RHASS once again partnered with the Rotary Club of Corstorphine to provide safety wristbands for children and vulnerable adults at the Royal Highland Show. The wristbands not only provide peace of mind in case the wearer gets separated from their group, but also raise thousands of pounds for local charities and international Rotary causes. Kim Livesey & Jimmy Warnock JimmyWarnock honoured by SAYFC RHASS Past Chairman, Jimmy Warnock, was recognised for his significant contribution to the Young Farmers, with the awarding of the Ritchie Trophy - kindly donated by Mr James Watt in memory of the Ritchie Brothers.
Scotland's Finest Woods Awards attended by First Minister of Scotland Nicola Sturgeon and Fergus Ewing MSP Cabinet Secretary for the rural economy We are delighted to announce that RHASS have signed a Memorandum of Understanding (MOU) with Canadian Western Agribition (CWA) during a CWA trade mission to the Royal Highland Show. Signed by CWA CEO Chris Lane and RHASS Chief Executive Alan Laidlaw, the MOU outlines several collaborative efforts between the two organisations. The organisations have agreed to promote excellence in trade of livestock breeding and beef cattle genetics, along with the free trade of the best-practices, ideas and industry communication strategies.
RHASS and the CWA are also aligned in their values of supporting public education in agriculture and the growing importance of international trade between producers and breeders. PARTNERSHIPWITH CANADIANWESTERN AGRIBITION TO PROMOTE EXCELLENCE IN TRADE OF LIVESTOCK BREEDING AND BEEF CATTLE GENETICS CWA CEO Chris Lane and CWA President Chris Lees Lynn Cassells and Sandra Baer for Lynbreck Croft, Grantown on Spey Levenmouth Academy, Buckhaven, Fife Forestry and Land Scotland – North Region team for Fort Augustus Woodlands, Highland Earthtime Forest School Nursery, Duffus, Moray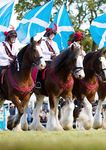 RHASS
SOCIETY MAGAZINE
SUMMER 2019 | 5 SIR WILLIAM YOUNG AWARD PRESENTEDTOJIMGOLDIE James K. Goldie, of South Bowerhouses and Townfoot Farms in Dumfries, has been announced as the 2019 recipient of one of the livestock industry's most prestigious prizes, the Sir William Young Award. James, or Jim as he is best known, is synonymous with livestock breeding having been at the forefront for over 50 years. His awards include two stock judging wins at the Highland Show in 1962 and 1964. HE WAS ONE OF THE FIRST BREEDERS TO IMPORT CHAROLAIS CATTLE FOLLOWED BY LIMOUSIN IN 1977 AND LATER ON ROUGE AND BLEU DU MAINE SHEEP Highly respected for his breeding expertise, Jim has represented Scotland at International Stock Judging for Beef, Sheep and Dairy. He has judged cattle and sheep at all major pedigree shows around the UK including all four Royal Shows, Smithfield and the Paris Show. In 1969 he was one of the first breeders to import Charolais cattle followed by Limousin in 1977 and later on Rouge and Bleu Du Maine Sheep all of which went on to win Championships at both the Royal Highland Show and the Royal Agricultural Show including Farah who won the first ever Charolais championship at RHS in 1972.
Jim is always at the shows and continues to enjoy the fruits of the next generation's successes. Speaking of the award win, Jim said: "I am delighted to have received this prestigious award and honoured to have been selected from our industry which has so many outstanding and dedicated livestock breeders." WORLD PLOUGHING CHAMPIONSHIPS The World Ploughing Championships are this year taking place in Minnesota, USA from 30-31 August and the Championships will bring together the world's best ploughers from over 30 countries, testing their mastery, expertise and attention to detail. This year, RHASS is supporting two Scottish Ploughing Champions with an award of £1500 for travel costs to attend this international competition, giving them the opportunity to prove their skill on the international ploughing stage.
We wish the team every success at the Championships and look forward to hearing about their experiences when they return. 10YearTermmembershipaward RHASS' past-President Lord Lothian presenting Hugh Munro with a 10 year term membership certificate as winner of the Borders Presidential competition at this year's Royal Highland Show. RHASS Director John Sinclair (centre) with World Ploughing Championships competitors Dave Carnegie (R) and Andrew Mitchell Snr (L) James Goldie & RHASS Director Eric Mutch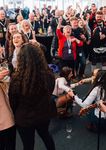 6 | RHASS
SOCIETY MAGAZINE
SUMMER 2019 QUADRANT ONE Quadrant OneCapital Campaign F or many of our members the Royal Highland Show offered them the first glimpse of Quadrant One, the new members' pavilion and events space currently under construction at Ingliston. Since the breaking of the ground in January, the building has sprung up at a fast pace, with the framework and roof almost complete and the project ahead of schedule and on budget. With curiosity awakened, a special exhibition offered members and other Show visitors the opportunity to find out more about the new facility in more detail. The Building on Memories exhibition looked at the history of the MacRobert Members' Pavilion and the planning and design features of the new pavilion. It also featured a wonderful selection of members' memories of the Show and the MacRobert Pavilion, and explored why our members are looking forward to the opening of Quadrant One next year. People took the opportunity to rest their feet and watch a short film featuring these stories and the aspirations of some of RHASS' longest standing supporters, as well as its Chairman and Chief Executive Everyone took the opportunity to chat to exhibition staff, sharing opinions and ideas and asking lots of questions. The new plans were enthusiastically received, with anticipation building for the launch of the new Members' Pavilion at next year's 180th Royal Highland Show. The raised building will offer elevated views down the length of the Main Ring from floor to ceiling windows, a 3-metre deep covered patio and wide grass terraces from which to watch the action and inside a stylish bar, large dining area, toilets and cloakroom facilities. AN AMBITIOUS FUNDRAISING TARGET OF £1.5 MILLION TO ACHIEVE With an ambitious fundraising target of £1.5 million to achieve, we were delighted to receive some pledges of support at the exhibition, ahead of the launch of our main campaign. To learn more about the recognition opportunities available, email quadrant@rhass.org.uk. The exhibition will be touring Scotland as part of the RHASS Regional Roadshow. Members will meet RHASS Directors and staff, enjoy a talk from a guest speaker and hear about the fundraising campaign at these evening events. Register your interest at quadrant@rhass.org.uk. Venue details will also be available on our website and Facebook page by the end of August.
EXHIBITION DATES Strathclyde 23 October and 7 November Dumfries & Galloway 24 October Highlands 28 October Lothians 4 November Borders 6 November Aberdeenshire 11 November Perthshire & Angus 12 November Stirling 14 November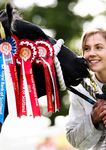 RHASS
SOCIETY MAGAZINE
SUMMER 2019 | 7 It is billed as the biggest and best celebration of food, farming and rural life and this year's Royal Highland Show certainly lived up to expectations. Hundreds of prize-winners and a record-breaking 195,400 visitors got to see, smell, taste and savour the best of rural life over four sunny days. The winning formula of food, farmyard animals, horses, machinery and entertainment attracted visitors from across the globe and delivered an economic value in excess of £55.7 million for Scotland showing how far the event has come in its 179-year history.
Impressive figures aside, for many the Show is simply a time to connect with old friends and make new ones against a backdrop of the finest food, the best of farming and the most vibrant celebration of rural life. £55.7m+ VALUE OF THE SHOW TO THE SCOTTISH ECOMOMY 195,400 OUR RECORD-BREAKING 2019 VISITORS NUMBER A RECORD BREAKING ROYAL HIGHLAND SHOW IN 2019 POST-SHOW REVIEW 7
8 | RHASS
SOCIETY MAGAZINE
SUMMER 2019 the show in numbers 1,101 CATTLE ENTRIES 2,128 SHEEP ENTRIES 2,200 HORSE ENTRIES £170,000 IN PRIZE MONEY N ew for this year was the Shindig at the Show – the brainchild of our Past Chairman, Jimmy Warnock - where over 320 dancers joined together for an eightsome reel in the Main Ring that inspired a pitch 'invasion' from members of the public wanting to take part. This simple initiative summed up the power the Show has to connect rural and urban communities. The Borders Presidential Initiative this year celebrated the region's heritage and culture with events including a recreation of the traditional Common Ridings in the Main Ring. Congratulations to the team for organising such a stunning display! Also, a highlight was the Celebration of the Clydesdales; these magnificent animals powered our farms for generations and the crowds certainly appreciated the Main Ring showcase of farm implements drawn by the horses. Young people were once again a focus across the Show with a new inter-breed Young Handler Championship introduced this year to recognise the best young stockman or woman. Innovation in the industry was a focus throughout the showground such as drone technology, as promoted by SRUC, to survey crop varieties in the fields. This technology will be used to identify aspects such as the vigour of plants at early stages in their development.
We hope you had a great Show, please feel free to share your #ShowMoments on the RHASS social channels - Facebook and Twitter. royalhighlandandagriculturalsocietyofscotland @The_RHASS 8

RHASS
SOCIETY MAGAZINE
SUMMER 2019 | 9 280 TROPHIES AWARDED £520,000 IN SPONSORSHIP £100,000 ESTIMATED IN GIFT IN KIND SUPPORT 220+ MINUTES OF TV AND RADIO AIRTIME 9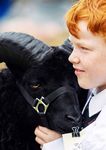 10 | RHASS
SOCIETY MAGAZINE
SUMMER 2019 WINNING ENTERTAINMENT During the Shindig at the Show, which saw 320 dancers take to the Main Ring, we were entertained by The Voice UK 2015 winner Stevie McCrorie. Other entertainment over the four days of the Show included Solid Gold Abba, Got Soul Choir and the West Lothian Schools Pipe Band. POLITICAL FIGURES AT THE ROYAL HIGHLAND SHOW The 2019 four-day event attracted not only the highest attendance in its 179-year history, but also senior politicians including the First Minister Nicola Sturgeon, Cabinet Secretary for the Rural Economy Fergus Ewing, Secretary of State for Scotland David Mundell and MP David Rutley, Parliamentary Under Secretary of State at the Department for the Environment, Food and Rural Affairs (DEFRA). 10
RHASS
SOCIETY MAGAZINE
SUMMER 2019 | 11 LIVESTOCK FIGURES Over 5,500 entries were confirmed for all competitive livestock sections of the 2019 Royal Highland Show including sheep, goats, cattle and horses. Once again, the Highland Hall was at maximum capacity housing just over 1,100 beef and dairy cattle. While the sheep entries boasted a ten-year high figure of 2,128. Demonstrating the increasing interest of the next generation in farming, the Young Handler classes in the beef and sheep sections both showed a strong increase with 21 and 67 entries respectively. 1,692 entries were received in the light horse section, with solid numbers across all HOYS qualifying classes. And the heavy horse section also continued to have a strong presence, with 416 entries.
There was an increase in entries for the Heavy Horse section this year with the highest number of entries in ten years. Continuing the development in the goat classes, the section boasted 131 entries this year alongside four young handlers competing for the title. 11
T he Technical Innovation Awards are RHASS' most longstanding industry accolades. Sponsored by Hillhouse Quarry Group, they showcase and reward innovation and development within the agricultural sector and are a highly respected award for manufacturers, distributors, providers and inventors.
In 2019, one Gold, seven Silver and four Certificates of Commendations were awarded. Kverneland Group UK Ltd was presented the only Gold award for their Kverneland 2500 i-plough®. Their invention is recommended for tractors around 206kW/280hp and has four essential functions that utilise ISOBUS technology – ploughing, transport, marking and connecting. GOLD - Kverneland Group UK Ltd - Kverneland 2500 i-plough® Presented with a Silver award is Can-Am, for their anti-lock braking (ABS) system for ATVs. Their ABS system underwent a comprehensive engineering programme that included more than 40,000km on a variety of surfaces, including mud, snow, pavement, gravel and dirt.
SILVER - Can-Am Anti-lock Braking System Case IH Agriculture won a Silver Award for their Maxxum 145 Multicontroller, which is fitted with the new eight-speed powershift ActiveDrive 8 transmission. The Maxxum produced the best fuel economy for a four-cylinder tractor ever seen in the DLG Powermix tests last year – almost 9.5% below its nearest competitor.
SILVER - Case IH Agriculture Maxxum 145 Multicontroller Also receiving a Silver award is Oran Oak Engineering, from Omagh, Co. Tyrone, Northern Ireland, for their DipFast enclosed sheep showering unit. DipFast is designed for treatment and control of ecto-parasites on sheep. The system allows for one-person operation, thus reducing labour, and there is minimal contact with the sheep and dip held within. SILVER - Oran Oak Engineering DipFast enclosed sheep Easyfix, from Galway in Ireland, impressed the judges, receiving a Silver award for their Easyfix Evolve animal feeding system. The Easyfix Evolve optimises cow welfare and performance, with a unique design allowing for maximum feed intake for cows and both safe access and egress for farm workers. SILVER - Easyfix Easyfix Evolve INNOVATION TECHNICAL INNOVATION AWARDS 2019 12 | RHASS
SOCIETY MAGAZINE
SUMMER 2019
Penderfeed Livestock Equipment, from Duns in the Scottish Borders, received a Silver award for their Arrowquip Q-Catch, manufactured by Arrowquip of Manitoba, Canada. This 86 series squeeze cattle crush claims to be the quietest crush ever manufactured - this is achieved by using nylon bushes on the hinges and rubber absorbers on the access panel slam bolts. SILVER - Penderfeed Livestock Equipment - Arrowquip Q-Catch A Silver award for 2019 was also awarded to Pollock Farm Equipment in Cumnock, Ayrshire, for their Pollock Rope Scraper System. Housed within a fully galvanised frame, the drive system utilises a hollow shaft gearbox fitted with a torq spring to dampen shock loading and a microswitch to back up the system's in-built animal overload safety sensor.
SILVER - Pollock Farm Equipment Pollock Rope Scraper System Receiving a Silver award for the Heatpump Heat/Chill System is Calibrate Energy Engineering, from Alnwick, invented by Shane McDonald and Jack Smales. The Heat/Chill system is flexible and has many applications, from heating hot water and chilling milk in the dairy parlour to grain drying, chilling potatoes and workshop heating. SILVER - Calibrate Energy Engineering - Heatpump System RHASS
SOCIETY MAGAZINE
SUMMER 2019 | 13 SIB Services of Maud, Aberdeenshire receive a certificate of commendation for the PEL Agricultural Baler, manufactured by PEL Waste Reduction Equipment of Co. Mayo, Ireland. The balers reduce the volume of waste by 80%, reducing the haulage costs and storage space required for bales. COMMENDATION - SIB Services PEL Agricultural Baler Also receiving a Commendation is TH White Machinery Imports from Devizes, Wiltshire for their Ferris ISX 800 mower – manufactured by Ferris Industries, of New York, USA. Featuring Ferris' new doublewishbone 'ForeFront' suspension, the ISX 800 uses four control rods on the front caster wheels resulting in a smoother, more comfortable ride, precise terrain following and an improved cut.
COMMENDATION TH White Machinery Imports Ferris ISX 800 Mower Hampton Steel, from Northamptonshire, also received a Commendation for their Versalok® metal post and clip system. It provides a long-term solution for farmers and fencing contractors looking to replace their timber posts with a versatile metal alternative. COMMENDATION Hampton Steel - Versalok® Receiving the final Commendation is Angel Nenov from South Yorkshire, for their HydroGen Electrolyser™ autonomous electrolyser. It reduces emissions and fuel consumption through introducing oxyhydrogen gas (HHO) to conventional vehicles by accelerating the burning process in engines.
COMMENDATION - Angel Nenov HydroGen Electrolyser
14 | RHASS
SOCIETY MAGAZINE
SUMMER 2019 Thank you With grateful thanks to the companies, organisations and individuals listed below for their sponsorship, which is invaluable in maintaining the Royal Highland Show as Scotland's premier event. TITLE PARTNER ROYAL BANK OF SCOTLAND Partner since 1981 MAIN SPONSORS Kuoni Highland Spring Marks & Spencer plc Quality Meat Scotland Spire Edinburgh Hospitals Scotland Food & Drink The Scottish Salmon Company SPONSORS Agrii Airth Castle Hotel Alistair Young Engineering Ltd Anderson Strathern Andrew Black Haulage & Storage Andrew Hamilton Coaching Archer Knight ArtFe Balcormo Stud Blackface Sheep Breeders Association Bonaly Farm Dairy Breedplan UK British Show Jumping Caledonian Marts Caltech Crystal Campbells of Oxton Carscreugh Farm Cheers Licensed Caterers Danny's Events Catering David Lawson Equestrian Events Davidson & Robertson Davidson & Shirley Dingwall & Highland Marts Ltd DRB Youngstock Elanco Animal Health ERS –in association with Jelf Clark Thomson Falleninch Farm Falkirk Community Trust Farmers Guardian Flogas Frazer Coogans Galbraith LLP Goodbye Flys Greenspan Energy Halbeath Farm Handmade Shoes Scotland Harbro Hawes Farmers' Auction Mart Hillhouse Quarry Group Ltd Ian McLeod Distillers International Timber JBA Seed Potatoes John Fox & Family John Wight & Sons Kramp UK Ltd Lactalis McLelland Ltd Lawrie & Symington Lister Shearing Equipment Ltd Loch Leven Equine Practice MacMillan Land Ltd McDonalds Restaurants Ltd Mellow Homes Morton Fraser LLP National Milk Records NCT Leather Ltd and W. J. & W. Lang Ltd Newark Livestock Sales Norbrook Laboratories Ltd North West Auctions NSR Communications Orkney Cheese Company Peter D. Stirling Ltd Pollock Farm Equipment Ltd Quest Farming Supplies RD Sports Horses Roma Ristorante, Perth Scottish Woodlands Ltd Smith & Williamson SR Cattle Services Strathallan Events Target Veterinary Services Taylor Wimpey The Sign Company Townfields Saddlers Ltd UK Sire Services United Auctions Watson Seeds Worshipful Company of Woolmen Wright, Johnston & Mackenzie LLP We would also like to thank the following companies who have kindly lent equipment, or donated products and services for use during the event. GIFT IN KIND SPONSORS MAIN SPONSORS Edinburgh Trams Thomas Sherriff Ltd, Haddington SPONSORS Access Platforms Aberdeen (Dundee Depot) Agco Ltd Aldi Stores Ltd Alltec Construction ALGO (Blairgowrie) Ltd Avant Tecno UK Ltd Caledonia Play CNH UK Ltd Carpet & Floor Store Carryway Glendale Fencing & Equestrian Graham's The Family Dairy Heineken UK Ltd Highland Spring Horse First IAE Ian Macleod Distillers John Deere Ltd L'Art du Vin Lochcarron Niall Bowser Livestock Equipment Norbord Orkney Ice Cream Pentland Landrover R & I Leadbetter Ltd Reekie Ltd Rickmack RTS Forestry Saltire Hospitality Ltd Scotia Cabins STIHL Ltd Tayforth Machinery Ring Thomas Sherriff Ltd, Stow WM Rose & Sons Ltd Watson Seeds Wyndford Farm Plants Ltd SPONSORS 14 | RHASS
SOCIETY MAGAZINE
SUMMER 2019
RHASS
SOCIETY MAGAZINE
SUMMER 2019 | 15 OVERALL BEEF CATTLE CHAMPION BRITISH CHAROLAIS Major Walter Balthayock Nessie OVERALL DAIRY CATTLE CHAMPION HOLSTEIN Blythbridge Holsteins Blythbridge Jessy OVERALL SHEEP CHAMPION TEXEL Douganhill Farms OVERALL HEAVY HORSE CHAMPION STANDARD SHETLAND PONIES HP Sleigh & Son SUPREME CHAMPIONS 2019 OVERALL WINNERS BEEF CATTLE, DAIRY CATTLE, SHEEP, HEAVY HORSE
BEEF CATTLE BEEF SHORTHORN - CHAMPION Mr Tom McMillan Trowbridge Tessa Linsay (P) ABERDEEN ANGUS - CHAMPION Mr Martin R McCornick McCornick Keira U451 GALLOWAY - CHAMPION Kilnstown Farms Ltd Buccleuch Adonis BELTED GALLOWAY - CHAMPION Judith Cowie Copelaw Ruby HIGHLAND - CHAMPION Messrs MacNaughton & Lawrie Skye Of Little Rannoch SUPREME CHAMPIONS 2019
HEREFORD - CHAMPION Miss Heather Whittaker Coley 1 Clara 418 BRITISH SIMMENTAL - CHAMPION W J & J Green Corskie Disco BRITISH LIMOUSIN - CHAMPION Mr & Mrs M J Alford Foxhillfarm Naomi BRITISH BLONDE - CHAMPION Mr Alan Walker Gleniffer Jazmine BRITISH BLUE - CHAMPION Mr Kevin Watret Solway View Milly SALERS - CHAMPION R & A Crockett Bacardi Keisha COMMERCIAL CATTLE - CHAMPION Mr Hugh Dunlop Darcie BEEF BREEDER CHAMPIONSHIP - NATIVE - CHAMPION Gordon Brooke Estate Gordon Provander U300 BEEF BREEDER CHAMPIONSHIP - CONTINENTAL - CHAMPION Redpath Farms Redpaths Nobleman DAIRY CATTLE BEEF YOUNG HANDLERS - CHAMPION Rachael Graham AYRSHIRE - CHAMPION A & S Lawrie Cuthill Towers Highland Dream BRITISH RED AND WHITE - CHAMPION Mr J & G Lawrie Redsky Land Delight Ex93 JERSEY - CHAMPION Mr Robbie Scott Clifton Vanahlem Clover Ex92 DAIRY SHORTHORN - CHAMPION Mr Adam Lawson Winbrook Cactus 30
DAIRY SHOWMANSHIP - CHAMPION Rory Scott DAIRY CALF - CHAMPION Mr Robbie Scott Nethervale Awesome Emma Red DAIRY ANY OTHER BREED – CHAMPION Mr Robert McColm Soulseat Larsson Kizzy SHEEP SUFFOLK - CHAMPION Mr Stewart Craft NORTH COUNTRY CHEVIOT - CHAMPION W & J Thomson BLACKFACE - CHAMPION Mr William Ramsay LLEYN - CHAMPION J A & R Geldard RYELAND - CHAMPION Mr Andrew Hunter Blair COMMERCIAL SHEEP - CHAMPION Mr Iain Wilson BORDER LEICESTER - CHAMPION Messrs S & A Watson BRITISH BERRICHON - CHAMPION Mr Ewan Burgess JACOB - CHAMPION Mr & Mrs W Crowe NORTH COUNTRY CHEVIOT - HILL SHEEP - CHAMPION Mr W.D.
Allen (Stouphill) CHEVIOT - CHAMPION Mr James Robertson
HAMPSHIRE DOWN - CHAMPION B & J Hill SWALEDALE - CHAMPION Mr M R Ewbank BLUEFACED LEICESTER - TRADITIONAL TYPE - CHAMPION Mr Frank Johnson BLUEFACED LEICESTER - COLOURED TYPE - CHAMPION John Wight & Son CHAROLLAIS - CHAMPION Misses E & E Duncan HEBRIDEAN - CHAMPION Mr & Mrs CG & KE Heeley NORTH OF ENGLAND MULES - CHAMPION Mr Neil Marston BRITISH ROUGE - CHAMPION Mr Percy Tait BELTEX - CHAMPION Mr J & W McMillan ZWARTBLES - CHAMPION Mr Neil Millar SCOTCH MULE - CHAMPION Mr Finlay Robertson BLEU DU MAINE - CHAMPION Mrs Rachel & Calum Cruden SHETLAND - CHAMPION Mrs Joan Brunton BLUE TEXEL - CHAMPION P & C Tippetts SHEEP YOUNG HANDLERS - CHAMPION & OVERALL YOUNG HANDLER Katie Aiken
GOAT DAIRY GOAT CHAMPIONSHIP - CHAMPION Messrs Webster & Smith Guilden Erin DAIRY GOAT YOUNG HANDLERS - CHAMPION Miss Kate Campbell Kate Campbell HEAVY HORSES BOER GOAT - CHAMPION M & M Ross Balmedie Dancer CLYDESDALE MALES - CHAMPION AND CLYDESDALES OVERALL - CHAMPION Miss Charlotte Young Doura Magic Touch CLYDESDALE FEMALES - CHAMPION Mrs Jennifer Reid Bencannon Majestic Flowergirl RIDDEN CLYDESDALES - CHAMPION Mr & Mrs J W & M McIntyre Glenside Matthews Flower Of Scotland HIGHLAND PONIES IN HAND - FEMALES AND OVERALL - CHAMPION R & K Stewart West Lodge Alby LIGHT HORSES HIGHLAND PONIES IN HAND - MALES - CHAMPION Mr & Mrs A Munro Carlung Valour MINIATURE SHETLAND PONIES - CHAMPION Mr Matthew Davidson Milday Morse QUEENS CUP - CHAMPION AND JUNIOR MOUNTAIN & MOORLAND RIDDEN PONY OF THE YEAR - CHAMPION Mrs Sarah Parker Wynbrook Playfair HUNTERS IN HAND - CHAMPION AND OVERALL HUNTER CHAMPIONSHIP - CHAMPION Mr & Mrs W.
Moran Under Attack RIDDEN HUNTERS - WEIGHTS - CHAMPION AND HUNTER UNDER SADDLE CHAMPIONSHIP - CHAMPION V. Hilary Gibson Tullynagee Applejack
SPORT HORSES IN HAND - CHAMPION Mr Brian Gibson Rio Tari HIGHLAND PONY UNDER SADDLE - CHAMPION Mrs Aileen Curle Harris Of Mendick WELSH MOUNTAIN PONY (SEC A) - CHAMPION Penech Stud Penech Bellisa WELSH PONY (SEC B) - CHAMPION AND OVERALL MOUNTAIN & MOORLAND PONY IN HAND - CHAMPION AND CUDDY IN HAND - CHAMPION Mrs L Wilson Walseker Colrado WELSH PONY (COB TYPE) (SEC C) - CHAMPION Mr Gavin Ingram Dhanak Prudence WELSH COB (SEC D) - CHAMPION Miss Lisa Breeze Northwick Elektra MOUNTAIN & MOORLAND PONIES IN HAND - CHAMPION Hayley Reynolds Drybarrows Advocate CONNEMARA PONIES IN HAND - CHAMPION Mrs Jane Somerset Tesremos Sunnybear ERISKAY PONIES - CHAMPION Lachlan McWilliam Catfield Brynhild PONY BREEDING - CHAMPION Messrs Harforth & Dixon Swanlake RIDING HORSES - CHAMPION Miss Lindsay McCulloch Ice Age ARABS, ANGLO ARABS AND PART BRED ARABS IN HAND - CHAMPION Mesdames D Gowans & J Givens A V Mambo ARABS, ANGLO ARABS & PART BRED ARABS UNDER SADDLE - CHAMPION Miss Joy MacLean Rashah MOUNTAIN & MOORLAND WORKING HUNTER PONIES - CHAMPION Mrs Laura Marshall Laburnum Richard SHOW HUNTER PONIES - CHAMPION Mrs S A Errington Littlebyrom Limited Edition
SHOW PONIES - CHAMPION Mrs Elizabeth Dickie Greenbarrow Picture Perfect MOUNTAIN AND MOORLAND LEAD REIN & FIRST RIDDEN - CHAMPION Mrs Lucy Richardson Briar Snowman SHOW PONY LEAD REIN & FIRST RIDDEN - CHAMPION Mrs Kim Wilson Lochar Love In The Mist DONKEYS - CHAMPION Mrs Elma Cunningham Gamlingay Love In A Mist WORKING HUNTER PONIES - CHAMPION Ms Emily Gaynor-Smith Ella's Melody MOUNTAIN AND MOORLAND PONIES UNDER SADDLE - CHAMPION Ms Claire Evans Northwick Notorious COLOURED HORSES AND PONIES UNDER SADDLE - CHAMPION Mrs Jane Turnbull Burghwallis Paparazzi COLOURED HORSES AND PONIES IN HAND - CHAMPION Mrs Beverley Walsh Billy King Of The North LEAD REIN OF HUNTER TYPE AND FIRST PONY OF SHOW HUNTER TYPE - CHAMPION Craig Elenor Rosedale Marcus OVERALL YOUNG HANDLER SHEEP - CHAMPION Katie Aiken POULTRY SEABRIGHT BANTAM - CHAMPION Mr Kenneth Dunbar E
RHASS
SOCIETY MAGAZINE
SUMMER 2019 | 23 MAJOR WALTER WINS INTERBREED TITLE Winning his first-ever beef interbreed title at the Royal Highland Show and marking his 50th year since the establishment of the Balthayock Charolais herd was 85-year-old Major Walter from Perthshire. Taking home the silverware was his two-year-old Dingle Hofmeister-sired heifer, Balthayock Nessie. The Balthayock herd is one of the earliest Charolais herds to be established in the UK, with the first bull bought at the Royal Highland Show in 1969. The winning heifer was shown by Davie and Tracey Nicoll. Davie and Tracey Nicoll with Major Walter and Balthayock Nessie Cam Ferguson, 2010 World Champion from New Zealand presents the Championship Shield to Bruce Lang POST-SHOW REVIEW GOLDEN SHEARS 2022 / THE ROYAL HIGHLAND & AGRICULTURAL SOCIETY OF SCOTLAND'S BID 7 Hosting Golden Shears 2022 will showcase the agricultural sector at its most vibrant and will be a great flagship event within The Royal Highland Show.
GOLDEN SHEARS 2022 / THE ROYAL HIGHLAND & AGRICULTURAL SOCIETY OF SCOTLAND'S BID 9 Attracting many of the elite competitors across the globe to create a memorable event of the highest standard GOLDEN SHEARS 2022 / THE ROYAL HIGHLAND & AGRICULTURAL SOCIETY OF SCOTLAND'S BID 1 World Shearing Council Golden Shears 2022 The Royal Highland & Agricultural Society of Scotland's Bid RHASS TO HOST WORLD SHEARING COUNCIL'S GOLDEN SHEARS 2022 The Royal Highland and Agricultural Society of Scotland (RHASS) has been awarded the bid to host the World Shearing Council's Golden Shears 2022 competition.
Announced in July at the 2019 Golden Shears World Championships in Le Dorat following a successful presentation by the RHASS project team, the competition will take place during the 2022 Royal Highland Show.
Commenting on the successful bid process, Bruce Lang, RHASS Chief Steward of Shearing and a key member of the project team said: "It was a really strong presentation from the experienced RHASS team that built on the experience and knowledge gained from the successful delivery of the Golden Shears competition held at Ingliston in 2003 and of course this year's record-breaking Royal Highland Show.
With the backing of Event Scotland and the Scottish Government, RHASS' proven event management skills and shearing expertise gave the World Shearing Council the strength of conviction that RHASS is the right organisation to host such a prestigious event. The fact that it will take place in Edinburgh no doubt supported our bid – the city has such appeal with international visitors." Representing RHASS, Bruce Lang took part in the Golden Shears closing ceremony in Le Dorat, receiving the Championship Shield traditionally held by the host city. Bruce added: "It was hugely exciting to see RHASS' bid video played to thousands of competitors and spectators at this year's closing ceremony - the feedback was incredible.
Everyone is looking forward to coming to Edinburgh in 2022 for what will be a fantastic competition."
24 | RHASS
SOCIETY MAGAZINE
SUMMER 2019 RHET CHILDREN'S DISCOVERY CENTRE The RHET Children's Discovery Centre, sponsored by Greenspan, came alive at 9am on Thursday morning as members of the public came inside to sign up to sessions, shortly followed by groups of school pupils ready to learn! RHET AT THE ROYAL HIGHLAND SHOW 24
RHASS
SOCIETY MAGAZINE
SUMMER 2019 | 25 HANDS-ON SKILLS Once again, RHET is grateful to QMS for its generous sponsorship to run the Scotch Kitchen Cookery Theatre, this year hosted by Chef Daniela Forbes. Supported by an army of volunteers, 40 hands-on sessions saw 650 children cook either Scotch Beef Stir-fry, Scotch Lamb – Moroccan Style or Specially Selected Pork Sweet & Sour over the four days and the aromas were amazing! Ingredients donated to RHET courtesy of Aldi resulted in an incredibly busy bakery activity. Youngsters aged three and over were carefully walked through each step to make their very own beautiful blueberry or charming cheese scone. A staggering 800 scones were weighed, kneaded and baked (in all shapes and sizes) over the course of the Show. Aldi also provided raspberries, honey and apple juice to blend using the smoothie bikes kindly lent by RNCI. Very enthusiastic volunteers helped raise donations for RHET in return for the smoothies. Mabel, the RHET fibreglass cow, was once again the must-see feature of the Show for hundreds of people of all ages who came to have a go at milking her. Visitors received a free, refreshing drink of milk, generously donated by Grahams The Family Dairy, with over 3,000 cartons handed out during the Show. NEW TO THE CENTRE Jobfarm, the RHASS Lothian Presidential Initiative 2018, now co-ordinated by Diane Smith, engaged with schools and Show visitors about potential work experience and careers in the industry. Diane also signed up those who would be willing to host apprentices within their business and gained a list of young people who are looking for experience. Veolia entertained over 650 young people, teachers and the public who learnt how wastewater is used to generate electricity and provide fertiliser to farmers. During the interactive workshop, participants were walked through the stages of wastewater treatment and were able to get hands-on with imitation waste whilst also participating in an educational game of environmental bingo. It was certainly a lively session. PeachyKeen, specialists in harnessing the power of human energy, were our third new activity provider. In the run up to the Show, PeachyKeen and RHET ran a competition with participants asked to invent a pedalpowered piece of machinery to do a farm or primary food processing job. The pedal-driven silage feeding wagon designed by 12-year-old David Adam of Kippen caught the judges' attention, and he visited the RHET Discovery Centre during the Royal Highland Show with his classmates to see his design prototype scaled up into a full working model. The finished product was a fantastic sight and addition to the RHET Centre. RHET Executive Officer Katrina Barclay, David Adam with his prototype and PeachyKeen Director Andrew Bowie The RHET Team made up of staff & volunteers
26 | RHASS
SOCIETY MAGAZINE
SUMMER 2019 SECTOR REPRESENTATION Forestry and Land were celebrating 100 years since the founding of the Forestry Commission and showcased forestry over the last century and the changing techniques and management used then and now. SRUC Oatridge were back this year with their popular tractor cab simulator, which saw lots of interaction with visitors both young and old. This activity highlighted the STEM (Science, Technology, Engineering & Maths) side of farming and how the industry relies on precision farming. The James Hutton Institute showcased a fantastic insight to food of the future, looking at health, environmental and social reasons for possible changes as well as experimenting with colour in fruit. First Minister, Nicola Sturgeon watches a Forestry Session RHET TURNS 20 - TRACTOR TOUR RECAP RHET is celebrating 20 years of taking the 'classroom to the countryside' this year. To celebrate, George Lawrie, Chairman of the RHET board, undertook a tractor tour and visited a school in each of the 12 Countryside Initiative areas around Scotland. Over 600 miles were covered with the aim of raising £6,000 before the start of this year's Show. The tour began at the Showground on the 12th of June and finished back at the Showground on the 19th of June. During the tour, over 1,400 children between the ages of 4 and 12 were visited. There was also a competition held to name the tractor, to guess the total amount of diesel used on the tour, and colouring competitions. More than £14,000 has been raised at the time of writing, which is significantly higher than the original goal set. George was astounded by the amount of support received, and said, "A big thank you to all. It has been one of the most enjoyable things l have been involved in and the success has been down to everyone's generosity." The tour wouldn't have been possible without the help of Massey Ferguson, Hamilton Ross Group, Instant Images, Binn Group, Allison Enterprise, Specialized Signs, Ringlink, Kev Paxton of ArtFe, Forfar Galvanisers, RHASS and local farmers for providing both fuel and scrap metal for the cow sculpture. As part of the celebrations, there will be a Gala Dinner held at Ingliston on the 1st of November. This will include an auction for Curly Sue the Ploo Coo, the Highland cow sculpture that was carted around Scotland by George during the tractor tour, as well as other major auction lots on the night. Please get in touch and register your interest now via email rhetinfo@rhass.org.uk or phone 0131 335 6227. The RHET Tractor Tour a huge success thanks to George Lawrie and a herd of supporters
RHASS
SOCIETY MAGAZINE
SUMMER 2019 | 27 AMBASSADOR ANNOUNCED RHET has appointed the first ever Ambassador in the form of successful Edinburgh business woman, restaurateur and food writer, Carina Contini. RHET is delighted to have the support and voice of Carina, who is passionate about using local produce in her establishments and the importance of understanding where food comes from. Carina and her husband Victor run one of the few remaining independent family businesses that have benefitted from a century of experience running successful food destinations and restaurants in Scotland, including the award-winning Contini on George Street, Cannonball Restaurant & Bar on Castlehill and the Scottish Cafe & Restaurant at the Scottish National Gallery in Edinburgh.
Carina spent time with RHET visitors in the Discovery Centre during the Highland Show, getting hands on helping youngsters mix their scones. Shortly after the Show, Carina joined pupils on a farm in Perthshire as part of a potato day, cooking up delicious gnocchi on the potato nutrition stand. Commenting on her new ambassadorial role with RHET, Carina Contini said: "It's a great honour to have been selected as RHET's first official Ambassador. I think it's more important than ever that our young people understand more about where their food comes from, so I'm a big supporter of RHET's mission to bring farming, the working countryside and its practices to life for young people." Carina and George Images of the RHET tractor tour
28 | RHASS
SOCIETY MAGAZINE
SUMMER 2019 Upcoming events at RHC The rise of the 'daytime gig' Lorne Scott shares his views on recent event trends In an increasingly saturated events industry, we are finding that consumers are on the hunt for truly unique experiences and this demand for what's 'new' shows no sign of abating. Successful event organisers strive to create that unforgettable experience that not only delivers on the day, but also builds their brand beyond a single event. This trend is becoming evident across many sectors, and none more so than with music. Music psychology researchers have found that the desire to escape reality in a setting that offers novelty is a key driver for attending a music event. The rising popularity of immersive one day festivals and the 'day gig' such as elrow or Terminal V is testament to this demand, providing people with the ultimate escape and the chance to party all day long, usually from 12 noon to 11pm.
Unlike the daylight raves that took place in fields and warehouses in the 80s and 90s, today's official events benefit from safe spaces, first-rate sound systems and excellent amenities such as those offered by the Royal Highland Centre (RHC). We have seen evidence of this first hand with some of the recent events held at the RHC which return year after year and attract over 10,000 attendees each. Our continuing investment in the RHC as Scotland's leading events venue is ushering in a new age of music events as we have a capacity of over 12,000 in the main hall, combined with 110 acres of outdoor space and parking space for 15,000 vehicles.
Venues like the RHC are leading the charge and helping to put Edinburgh on the map when it comes to music events of all shapes and sizes, thus bringing an influx of vital economic benefits to the city and to RHASS, helping to fulfil its charitable remit.
RHASS
SOCIETY MAGAZINE
SUMMER 2019 | 29 EH1 Festival 14th September 2019 In 2019, we will celebrate the 10-year anniversary of the EH1 Festival. Hosting some of the world's best DJ talent over 6 stages. Comic con 12th - 13th October 2019 The world-famous Comic Con is coming to the RHC this October! From the 12-13 October you can get exclusive sneak peaks of TV and film world premieres, listen to Q&As and meet some VIP guests. It's going to be a fantastic day out for all comic book, film and TV enthusiasts.
Pretty Muddy 14th September 2019 Race for Life Pretty Muddy is the brilliant muddy obstacle course where you can show cancer that hell hath no fury like a woman in pink.
Through raising money at Race for Life to fund groundbreaking research into new drugs and treatments, you can help Cancer Research UK bring forward the day when all cancers are cured? Let's beat cancer sooner. Homebuilding & Renovating Show 19th – 20th October 2019 Customising your home is a project of passion. Whether you're self-building, renovating or extending, going up into the loft or down into the cellar, it's important to know that you're doing things in the best way, with the best tools for the job. From practical tips to inspiring advice and the latest products, we've got it all under one roof at the Homebuilding & Renovating Show.
What's on at RHC
30 | RHASS
SOCIETY MAGAZINE
SUMMER 2019 President Fiona Armstrong, Lady MacGregor, Lord Lieutenant of Dumfries Vice Presidents Alasdair Houston MBE Hugh Ramsay MBE Edward Percy Keswick Weatherall Alistair Marshall Chaplain Reverend Alex Cairns Chairman William G Gray Immediate Past Chairman James F Warnock Honorary Secretary Allan J Murray Honorary Treasurer John G Sinclair RHASS DIRECTORS & OFFICIALS | 2019-2020 BACK ROW (L-R) Ian Beck, Christo Shepherd, John Seed, James C Warnock, John McWilliam, Andrew Rennie, David Lyle, Dennis Bridgeford, Kenny Sutherland, Will Downie, William Robb, Rob Livesey, Martin Hall, John Owen, Matthew Currie, Gordon Gray, Philip Benzie, Eric Mutch SECOND BACK ROW (L-R) Bryce Sloan, Neil Thomson, Heather Wildman, Gordon Sutherland, Alex Bankier, Sarah Mackie, Kenny Matheson, Tom Henderson, Les Davidson, Bruce Lang, Kay Adam, Elizabeth Vance, Fiona Ross, Bill Arnot, Jimmy Dunlop, Sandy Wilkie SECOND FRONT ROW (L-R) Fiona Roebuck, Jo Andrews, Susan Lawrie, Jim Hastings, Robbie Newlands, Alasdair Straker, Jackie McCreery, Louise Elder, Marie Livingstone, Lorne Scott, Keith Campbell, Mark Currie, Valerie Smith, David Alexander FRONT ROW (L-R) Percy Weatherall, Rev. Alex Cairns, Alistair Marshall, Alan Laidlaw, Alasdair Houston, Fiona Armstrong, Bill Gray, Jimmy F Warnock, Allan Murray, John Sinclair
RHASS
SOCIETY MAGAZINE
SUMMER 2019 | 31 ORDINARY DIRECTORS (32) ABERDEEN 2016-2020 Andrew Rennie 2017-2021 John McWilliam 2018-2022 Sarah Mackie 2019-2023 Christo Shepherd LOTHIAN 2016-2020 James Logan 2017-2021 Jacqueline McCreery 2018-2022 John G Sinclair 2019-2023 Louise Elder BORDERS 2016-2020 Neil Thomson 2017-2021 Thomas Tennant 2018-2022 John Seed 2019-2023 Gordon Gray DUMFRIES & GALLOWAY 2016-2020 Ian Beck 2017-2021 Matthew Currie 2018-2022 Heather M Wildman 2019-2023 Jim Hastings HIGHLAND 2016-2020 Dennis Bridgeford 2017-2021 Alistair Kenneth Sutherland 2018-2022 William M Downie 2019-2023 Robbie Newlands PERTH 2016-2020 D Bruce Lang 2017-2021 Kay J A Adam 2018-2022 William F Arnot 2019-2023 Fiona Roebuck STIRLING 2016-2020 Gordon Sutherland 2017-2021 James C Warnock 2018-2022 John Owen 2019-2023 Anne Logan STRATHCLYDE 2016-2020 Keith Campbell 2017-2021 Alexander Bankier 2018-2022 Bryce Sloan 2019-2023 Alexander C Wilkie EXTRAORDINARY AREA DIRECTORS (8) ABERDEEN Philip Benzie LOTHIAN Fiona Ross BORDERS Rob Livesey DUMFRIES & GALLOWAY Elizabeth Vance HIGHLAND Tom Henderson PERTH Val Smith STIRLING David Lyle STRATHCLYDE William Robb EXTRAORDINARY DIRECTORS (UP TO 12) YEAR ONE Kenneth Matheson Eric A Mutch Susan Lawrie Andrew Hornall William G Gray Ewan M Brewis David CS Alexander James G Dunlop YEAR TWO James F Warnock EXTRAORDINARY DIRECTOR REPRESENTING THE BRITISH AGRICULTURAL AND GARDEN MACHINERY ASSOCIATION (BAGMA) Alasdair Straker EXTRAORDINARY DIRECTOR REPRESENTING THE AGRICULTURAL ENGINEERS' ASSOCIATION (AEA) Les Davidson HONORARY DIRECTORS & ADVISORS Martin Hall Julian Pace MANAGEMENT TEAM Chief Executive Alan Laidlaw RHET Executive Officer Katrina Barclay Head of Operations Mark Currie Finance Manager Stuart Rae Commercial Director Lorne Scott Fundraising & Partnerships Manager Jo Andrews Society Secretary Marie Livingstone AUDITORS Ernst & Young LLP Atria One, 144 Morrison St, Edinburgh EH3 8EB LEGAL ADVISORS Shepherd & Wedderburn, 1 Exchange Crescent, Conference Square, Edinburgh, EH3 8UL PUBLIC RELATIONS OFFICERS Represent 57 Calton Road Edinburgh, EH8 8FJ RHASS
SOCIETY MAGAZINE
SUMMER 2019 | 31
32 | RHASS
SOCIETY MAGAZINE
SUMMER 2019 RHASS PRESIDENTIAL TEAM 2019 - 2020 Fiona Armstrong Lady MacGregor Lord Lieutenant of Dumfries President Fiona is a renowned national and regional newscaster/ journalist on ITN, BBC, GMTV and Border TV's Lookaround. Fiona also champions the Scottish countryside on her Border Life, River Journeys and her fishing programmes. Alasdair Houston MBE Vice President Alasdair is a well-known and much acclaimed exhibitor at the Royal Highland Show through his Pedigree beef herds from his farming enterprise at Gretna. Alasdair is also greatly respected for his business interests at Gretna Green where he has excelled in developing tourism in the area through his hospitality and retail developments. Hugh Ramsay MBE Vice President Hugh is very much a local legend of Wigtownshire and perhaps an icon of the Royal Highland Show through his many years of showing his magnificent Clydesdale Horses. One of the most popular honours conferred on a Scottish Farming personality was the MBE awarded to Hugh Ramsay of Newton Stewart.
Edward Percy Keswick Weatherall Vice President Percy is a much-respected businessman whose roles have included managing business interests of the Jardine Matheson Group in the UK, USA, Hong Kong, Saudi Arabia, Korea and the Philippines. Percy now oversees an expanding and impressive farming enterprise of his own in the Region. Alistair Marshall Vice President Alistair is well known to RHASS through his fine work with RHET in Dumfries & Galloway. He graduated with honours in Agriculture at Aberdeen University in 1987. A former chairman of the Barony College Board and now vice chairman of SRUC Board and SAC Consulting Board, he was recently appointed trustee of the Crichton Trust. Alistair has also overseen a large expansion of his impressive dairy enterprise at Hardgrove. Rev Alex Cairns Chaplain Mr Cairns is a very young at heart kilted minister of many parishes and popular officiant at local weddings and funeral ceremonies in the Rhins of Galloway. 32 | RHASS
SOCIETY MAGAZINE
SUMMER 2019