Adult Training Courses Develop your skills! - Eat That Frog
Page content transcription
If your browser does not render page correctly, please read the page content below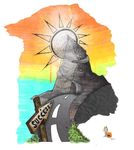 Adult Training Courses

         Develop your skills!
                   FREE Courses
                     in your area

                    Workshops
                    for learning
                      and fun

   Autumn 2018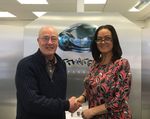 About Us:
We offer a range of accredited courses and fun workshops to enable
people to move forwards in their lives - this could be by gaining skills you
need to enter employment, to progress in your current career or to feel
happier and more confident in your day-to-day life.

 Costs:
ALL of our courses are fully funded (FREE) to anyone claiming benefits.
If you are NOT in receipt of benefits, you can still take advantage of the
reduced (Co-Funded) price, as long as you are a UK resident or have
been resident in an EU member state for at least 3 years.
If you are NOT in receipt of benefits and NOT from the UK or EU, you
must pay the full course cost.

 What makes Eat That Frog different?
Our small group sizes in relaxed friendly settings will enable you to learn
at your own pace. We'll help you gain new skills, and show you how to
access new opportunities!

 Advice & Guidance:
We have free support available to help you find your best options.
Our friendly advisers are available for advice & guidance by appoint-
ment (certain eligibility criteria apply - for info call 01803-551551).

 How do I book a place?
Please call ahead on 01803-551551 to book your place on each course
or email info@eatthatfrog.ac.uk for more details. Spaces are limited,
and are subject to availability on a first come, first served basis!

 Looking for a course that's not here?
Email: marketing@eatthatfrog.ac.uk and tell us about courses you'd find
useful for your business, career or recreational needs!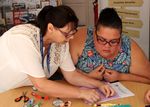 The route to success - which path will you take?
There are lots of reasons to join a workshop or course at Eat That Frog;
you could be looking to make new friends, to gain more confidence, or
acquire more skills for work and life. Whatever your motivation, our
welcoming centres, small group sizes and friendly, professional tutors
will help you get where you want to go - and have fun along the way!

    Career & Computers
We offer a range of accredited courses to enable you to move forwards -
this could be by gaining the IT skills you need to enter employment, using
one of our Academies to progress in your chosen career or getting tips to
feel more confident when applying for jobs.

     Health & Wellbeing
Feeling good about yourself is a key factor to living your best life - our new
workshops can help you achieve a better balance of mind and body, while
improving your confidence and motivation to succeed.

         Fun & Family
Whether you're looking for ideas for feeding or playing with your little ones,
or need a break from the responsibilities of caring for others, our craft
workshops could help you take some 'me' time, while discovering some-
thing new.

       Home & Garden
Project-based workshops to help you brighten up your living space with
simple gardening or craft-based skills. Have fun meeting new people while
learning fresh skills.

          Course details in this booklet are correct at time of going to print,
              but we reserve the right to make changes at short notice,
        for example due to customer demand and tutor / centre availability.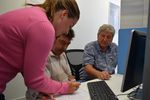 Career & Computers

1: Intro to Computer Skills
This 2-day course is suitable for the absolute beginner, introducing you to
computer equipment and teaching you some computer terms and actions.
 Date                             Time             Venue
 Thu 27th & Fri 28th September    9.30 - 4.00      Torquay
 Wed 17th & Thu 18th October      9.30 - 4.00      Newton Abbot
 Thu 1st & Fri 2nd November       9.30 - 4.00      Torquay
Full Fee: £100 		      Co-Funded Fee:£50        Fee for those on benefits: £0

2: Basic Computer Skills
Get started on the basics! This 2 day course helps you set up an email
account and send an attachment, find useful information on the internet,
solve the mystery of 'copy and paste' and learn how to use Word.
 Date                             Time             Venue
 Wed 5th & Thu 6th September      9.30 - 4.00      Newton Abbot
 Thu 4th & Fri 5th October        9.30 - 4.00      Torquay
 Thu 8th & Fri 9th November       9.30 - 4.00      Torquay
 Wed 14th & Thu 15th November     9.30 - 4.00      Newton Abbot
Full Fee: £250 		      Co-Funded Fee:£125       Fee for those on benefits: £0

3: Applying for Jobs Online
Recruiters expect you to apply electronically, and this can be daunting if
you've not done it before! Gain skills for on-line job sites, use e-mail and
application forms - a great way to build on your Basic Computer Skills!

 Date                             Time             Venue
 Wed 3rd & Thu 4th October        9.30 - 4.00      Newton Abbot
 Thu 11th & Fri 12th October      9.30 - 4.00      Torquay
 Wed 21st & Thu 22nd November     9.30 - 4.00      Newton Abbot
 Thu 15th & Fri 16th November     9.30 - 4.00      Torquay
Full Fee: £150 		      Co-Funded Fee:£75        Fee for those on benefits: £0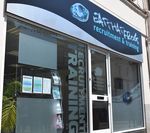 4: Next Steps in IT
These 3 workshops are ideal for anyone who is ready to progress and wants
to learn more. You will find out how to create documents (WORD),
spreadsheets (EXCEL) or presentations (POWERPOINT) and gain a recog-
nised Level 1 qualification. Level 2 qualifications may be available following
completion of Level 1 - ask your tutor for details.
Word
 Date                             Time               Venue
 Thu 20th & Fri 21st September    9.30 - 4.00        Torquay
 Thu 6th & Fri 7th December       9.30 - 4.00        Torquay
 Wed 12th & Thu 13th December     9.30 - 4.00        Newton Abbot
Full Fee: £100 		      Co-Funded Fee:£50        Fee for those on benefits: £0
Excel
 Date                         Time                   Venue
 Thu 18th & Fri 19th October  9.30 - 4.00            Torquay
 Wed 28th & Thu 29th November 9.30 - 4.00            Newton Abbot
Full Fee: £100		       Co-Funded Fee: £50       Fee for those on benefits: £0

Powerpoint
 Date                             Time               Venue
 Wed 10th & Thu 11th October      9.30 - 4.00        Newton Abbot
 Thu 22nd & Fri 23rd November     9.30 - 4.00        Torquay
Full Fee: £100 		      Co-Funded Fee: £50       Fee for those on benefits: £0

Universal Credit Workshop
Gain an understanding of the new Universal Credit system, how it
might affect you, and ways you can manage the changeover.
 Date                               Time              Venue
 Wed 12th September                 9.00 - 12.30      Paignton
                                    or 1.30 - 4.00
 Tue 18th September                 9.00 - 12.30      Torquay
                                    or 1.30 - 4.00
 Tue 25th September                 9.30 - 12.30      Newton Abbot
                                    or 1.30 - 4.00
Full Fee: £35		        Co-Funded Fee: £35       Fee for those on benefits: £0

Compass - Begin Your Journey to Employment
Explore your skills and find the right career path, produce a personal action
plan and identify support / further training to help you achieve your goals!
 Date                            Time              Venue
 Wed 5th & Thu 6th September     9.30 - 4.00       Torquay
 Wed 12th & Thu 13th September   9.30 - 4.00       Newton Abbot
 Wed 19th & Thu 20th September   9.30 - 4.00       Paignton
 Tue 23rd & Wed 24th October     9.30 - 4.00       Newton Abbot
 Wed 31st October (1 day)        9.30 - 4.00       Paignton
 Mon 19th & Tue 20th November    9.30 - 4.00       Torquay
Full Fee: £300 		     Co-Funded Fee:£150        Fee for those on benefits: £0

 CV & Cover Letter Workshop
We'll help you create CVs to apply for your chosen career path(s) and give
ideas for tailoring your cover letters to impress potential employers.

 Date                             Time             Venue
 Mon 10th & Tue 11th September    9.30 - 4.00      Torquay
 Tue 18th & Wed 19th September    9.30 - 4.00      Newton Abbot
 Wed 17th & Thu 18th October      9.30 - 4.00      Torquay
 Tue 6th & Wed 7th November       9.30 - 4.00      Newton Abbot
 Wed 21st & Thu 22nd November     9.30 - 4.00      Torquay
Full Fee: £100 		     Co-Funded Fee:£50         Fee for those on benefits: £0

Interview Confidence
Fine-tune your interview skills in this 2-day workshop covering telephone,
group and panel interviews. We'll also discuss presenting yourself in a pro-
fessional manner and tips for overcoming nerves!
 Date                             Time             Venue
 Mon 1st & Tue 2nd October        9.30 - 4.00      Torquay
 Tue 30th & Wed 31st October      9.30 - 4.00      Newton Abbot
 Thu 1st & Fri 2nd November       9.30 - 4.00      Torquay
 Thu 8th & Fri 9th November       9.30 - 4.00      Newton Abbot
Full Fee: £150 		      Co-Funded Fee:£75        Fee for those on benefits: £0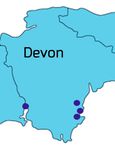 Self Employment
6 week programme with 5 workshops to help you plan for self employment
and launching your own business. Ideal for anyone who is looking to access
the New Enterprise Allowance, our workshops include:
• Understand the Challenges of Working from Home
• Importance of Business Planning (create your business plan - 2 days)
• Marketing your Business
• Social Media for Business
• Basic Book-keeping & HMRC Self-Assessment
You may attend individual workshops, but completion of the full programme
will give you a Level 1 qualification from SFEDI, the awarding body for en-
terprise.

Date                                        Time                Venue
Mondays - starts 10th September for 6 weeks 10.00 - 4.00        Newton Abbot
Mondays - starts 29th October for 6 weeks   10.00 - 4.00        Newton Abbot
Full Fee: £585 		     Co-Funded Fee:£295       Fee for those on benefits: £0

 iPad for beginners
Get the low-down on using your tablet device to access the internet,
take and store photos and much more!
 Date                              Time             Venue
 Thu 25th October                  9.30 - 3.30      The Pad, Paignton
 Wed 24th October                  9.30 - 3.30      Torquay
 Wed 19th December                 9.30 - 3.30      Newton Abbot
Full Fee: £35		       Co-Funded Fee: £35       Fee for those on benefits: £0

Build a Simple Website
Discover some of the free or low-cost platforms to help you build a
simple website to showcase a business, community group or hobby.
 Date                            Time             Venue
 Mon 15th October                9.30 - 4.00      Torquay
 Tue 20th November               9.30 - 4.00      Newton Abbot
Full Fee: £100 		     Co-Funded Fee: £50       Fee for those on benefits: £0
Career Academies
1 week programme (5 days) which aims to get you up-to-speed for your
chosen career path, potentially including an interview with a local employ-
er on completion of the course!
All Academies run 9.30 - 4.00pm in our Torquay centre.
Care: a great preparation for looking for work in the Care industry. Discover
the Principles of Care and basic hygiene regulations.
Hospitality & Customer Service: every employer wants good customer ser-
vice skills, and this course will help you prepare for interviews with employ-
ers in this thriving, fast-paced industry.
Retail: the customer is king - and this course will help you polish and demon-
strate your customer service skills, giving you a head-start for a career in a
shop environment.
Construction: gain a grounding in L1 Health & Safety plus that all important
CSCS Labourer's card, to get you ready to work in a construction setting.

 Type                                 Date
 Care                                 Mon 26th - Fri 30th November
 Hospitality & Customer Service       Mon 24th - Fri 28th September
 Retail                               Mon 12th - Fri 16th November
 Construction                         Mon 8th - Fri 12th October

Full Fee: £750 		      Co-Funded Fee: £375      Fee for those on benefits: £0

Working Together, Building Confidence
Employers are always looking for people who are confident working in
teams, and have the 'people' skills to get along with others. This 2 day
workshop will help you explore and develop your own skills in this area.
 Date                             Time             Venue
 Mon 6th & Tue 7th December       9.30 - 4.00      Newton Abbot
 Thu 13th & Fri 14th December     9.30 - 4.00      Torquay

Full Fee: £300 		      Co-Funded Fee: £150      Fee for those on benefits: £0
Health & Wellbeing

It's My Life
This supportive group workshop will help you understand your barriers
and move towards managing your physical and emotional health. You'll
get tips to build your confidence and communication skills and learn
how to live a healthier, happier lifestyle.

 Date                             Time               Venue
 4 Mondays over 4 weeks:          9.30 - 4.00        Paignton
 8 Oct, 15 Oct, 22 Oct, 5 Nov
 4 Fridays over 4 weeks:          9.30 - 4.00        Newton Abbot
 23 Nov, 30 Nov, 14 Dec, 21 Dec
Full Fee: £485		       Co-Funded Fee: £245        Fee for those on benefits: £0

First Aid Awareness
Gain an understanding of basic first aid around the home to help keep
you and your family safe!
 Date                                Time              Venue
 Wed 17th October                    9.30 - 3.30       Paignton
Full Fee: £100 		      Co-Funded Fee: £50         Fee for those on benefits: £0

Managing Money
Make the most of what you've got with this two day course. We'll help
you with ways to live on a limited budget; you'll also learn how to pro-
duce a simple budget plan and understand key financial information
on everyday documents.
Date                                Time               Venue
Tue 2nd & Tue 9th October           9.30 - 3.30        Newton Abbot
Tue 30th & Wed 31st October         9.30 - 3.30        Torquay
Tue 6th & Wed 7th November          9.30 - 3.30        Torquay
Full Fee: £150 		      Co-Funded Fee: £75       Fee for those on benefits: £0
Autism Awareness
This one day workshop helps to dispel some of the myths around autism
and could be a good starting-off point for anyone thinking about working
in Care or Education settings with people on the autistic spectrum.
 Date                                Time               Venue
 Tue 13th November                   9.30 - 4.00        Newton Abbot
Full Fee: £100		       Co-Funded Fee: £50       Fee for those on benefits: £0

Looking Good
This fun and friendly session (women only) gives you a little pamper time
in a relaxed and friendly setting, to boost your confidence.
Includes advice about hair styling, make-up tips, posture, personal
grooming and dressing on a budget.
 Date                Time           Venue
 Fri 26th October    9.30 - 3.30    Newton Abbot (External Venue TBC)
Full Fee: £100 		      Co-Funded Fee: £50       Fee for those on benefits: £0

Hear My Voice
This 1 day workshop uses drama techniques to help you speak up with
confidence - this could be for job interviews, giving a presentation or
even for a wedding speech!
 Date                                Time               Venue
 Tue 16th October                    9.30 - 3.30        External Venue TBC
Full Fee: £100 		       Co-Funded Fee: £50         Fee for those on benefits: £0

Volunteering Awareness
Volunteering is a great way to build up your skills and confidence while
giving back to your local community. Volunteering can be of real value
when seeking work, and this course helps research suitable placements
for you as well as giving you an idea of what to expect!
 Date                                        Time               Venue
 Thursdays: 27th September, 4th October,     9.30 - 3.00        The Pad,
 11th October and 18th October.                                 Paignton
Full Fee: £150		        Co-Funded Fee: £75         Fee for those on benefits: £0
Fun & Family

Frogs & Tadpoles
Give your baby a great start in life by learning about cooking and nutri-
tion to keep you and your baby healthy in this friendly group!
Empowering you to be the parent you want to be, you'll get a chance
to explore your personal goals, while preparing tasty meals and snacks,
learning how to feed your family on a budget, and get support with the
things that make a real difference to your life.
One day a week for 5 weeks.
 Date                                          Time          Venue
 Tue 11th September - 16th October             9.30 - 1.00   Paignton
 Tue 30th October - 4th December               9.30 - 1.00   Paignton
Full Fee: £350		         Co-Funded Fee: £175      Fee for those on benefits: £0

Award in Caring for Children
This course is for anyone who is currently caring for young children and
wants to upskill, as well as anyone who is thinking about working with
children.
It gives the Level 1 award to childminders, carers, parents and grand-
parents who would like to gain a qualification for the hard work and
energy they're already putting in! It is also a great starting place if you're
looking to work as a childminder, Teaching Assistant in a primary school
or at a nursery.
There is also the option to progress to the L1 Certificate in Caring for
Children.
This course will be running at external venues in Totnes, Newton Abbot & Torbay.
Please call 01803-551551 for more details.

Full Fee: £300		         Co-Funded Fee: £150       Fee for those on benefits: £0
Autumn Craft Workshops
This series of fun workshops give you the opportunity to try out new
crafting skills and take some 'me' time, while meeting new people in a
friendly setting.

Stone painting - the latest trend! Mindful and relaxing painting onto
natural stones for indoor or outdoor decoration.
 Date                                Time           Venue
 Thu 1st November                    10.00 - 1.00   Paignton
 Fri 2nd November                    10.00 - 1.00   Newton Abbot

Jewellery from Junk - use household items like buttons, felt and safety
pins to make statement pieces you'll be proud to wear or give as gifts.
 Date                                Time           Venue
 Thu 8th November                    10.00 - 1.00   Paignton
 Fri 27th November                   10.00 - 1.00   Newton Abbot

Decorative Book Folding - it takes just one old book, a pattern and a
little bit of patience to create a unique decor item for your home.
 Date                                Time           Venue
 Thu 15th November                   10.00 - 1.00   Paignton
 Fri 16th November                   10.00 - 1.00   Newton Abbot

Per workshop:
Full Fee: £35   Co-Funded Fee: £35        Fee for those on benefits: £0
Christmas Craft Workshops
Get ready for Christmas with a series of seasonal workshops that give
you the opportunity to be festive and take some 'me' time, while meet-
ing new people in a friendly setting.

Festive Foliage - make a beautiful table decoration or wreath using fresh
leaves, twigs and natural resources.
Date                                 Time            Venue
Mon 3rd December                     10.00 - 1.00    Torquay
Tue 4th December                     10.00 - 1.00    Newton Abbot
Thu 6th December                     10.00 - 1.00    Paignton

Beautiful Baubles - make unique, personalised decorations to give as
gifts or hang on your tree and treasure year after year.
Date                                 Time            Venue
Mon 10th December                    10.00 - 1.00    Torquay
Tue 11th December                    10.00 - 1.00    Newton Abbot
Thu 13th December                    10.00 - 1.00    Paignton

Sparkly Nails - you'll feel Christmassy right to your fingertips with our
fun nail art workshop.
Date                                 Time            Venue
Mon 17th December                    10.00 - 1.00    Torquay
Tue 18th December                    10.00 - 1.00    Newton Abbot
Thu 20th December                    10.00 - 1.00    Paignton

Per workshop:
Full Fee: £35   Co-Funded Fee: £35         Fee for those on benefits: £0
Home & Garden

Plant a Planter
A friendly weekly group, giving you time to create a beautiful planter
to take home, while learning some basic garden terms and meeting
like-minded local people in a small group setting.

Herb Planter - grow delicious herbs to keep on your windowsill or patio
and add flavour to your food! 5 sessions over 5 weeks.
 Date                           Time            Venue
 Wednesdays: 26th September,    10.00 - 1.00    Parkfield,
 3rd October, 10th October,                     Colin Road, Paignton
 17th October, 24th October
Full Fee: £500   Co-Funded Fee: £250     Fee for those on benefits: £0

Festive Planter - bring a little colour into your life during the colder
months by creating a pretty planter. 5 sessions over 5 weeks.
 Date                          Time              Venue
 Wednesdays: 7th November      10.00 - 1.00      Parkfield,
 14th November, 21st November,                   Colin Road, Paignton
 28th November, 5th December

Full Fee: £500   Co-Funded Fee: £250     Fee for those on benefits: £0

Sew Easy
Learn some basic sewing skills and take home a personalised bag or
bunting made to your design with this 2 day course over 2 weeks.
All materials provided.
 Date                     Time            Venue
 Thu 22nd November and    10.00 - 3.00    The Pad, Paignton
 Thu 29th November

Full Fee: £200   Co-Funded Fee: £100      Fee for those on benefits: £0
What our learners say
                       about us!
       "The small course size helped me feel like I could speak up, ask
   and answer questions without fear of being talked over as I usually do.
     The Tutor was down to earth, helpful, understanding and friendly."

     "The course helped me to look at
 what else I can do to find employment
        and also be more positive.
   I've also gained more confidence in
   setting goals and ways of achieving
  them. Overall the course has helped
              me take action."

     "Excellent tuition in a very
relaxed environment, with one-to-
  one help when needed. The loca-        "Very helpful course, thank you.
tion was good too, in the centre of      Enjoyable and excellent delivery.
town which made it easy to access.       Helps me with confidence going
 I would definitely recommend this         forward with my business."
            to anyone!"

     "I was very nervous when
 I first arrived, but my tutor was
  very welcoming and made me
       feel at ease very quickly.
  If I didn't understand anything
  she explained it at a level that
   made it easier to understand.
   I enjoyed this course and will
 be registering for some more!"

                Front cover picture by Beth Varndell-Dawe
How to find us:
    All of our centres are accessible by public transport (bus or train links)
    and are ground-floor accessible. We are a Disability Confident Employer.
     Please visit our website - www.eatthatfrog.ac.uk for more infomation.

                                             Eat That Frog Professional Training
                                             17 Union Street, Newton Abbot, TQ12 2JX

                                             Eat That Frog Professional Training
                                                91 Union Street, Torquay TQ1 3DG

                                            The Pad Training & Community Centre
                                                89 Torquay Road, Paignton TQ3 2SE
Plymouth Education & Training Centre           Parkfield (for Horticulture Courses)
   Units 11, 19 & 20 Scott Business Park,         Colin Road, Paignton, TQ3 2NR
      Beacon Road, Plymouth PL2 2P

                            Contact us:
                01803-551551 / info@eatthatfrog.ac.uk
                         Facebook / LinkedIn / Instagram