All Saints Graduation Class of 2020 - Cssd.ab.ca
Page content transcription
If your browser does not render page correctly, please read the page content below
All Saints Graduation
                                      Class of 2020

                 "I am not afraid… I was born to do this" – St. Joan of Arc

 PRINCIPAL MESSAGE
 Although we are still navigating through the COVID-19 pandemic and certain restrictions are upon
 us, we are excited to share with you plans to date which our staff have been working hard on to
 celebrate the All Saints Class of 2020. It is now time to acknowledge and celebrate with our FIRST
 GRADUATING LEGENDS. The last few months of your high school experience did not end the way
 any of us could have ever imagined. Despite these challenges you have demonstrated perseverance
 to carry-on and to complete your high school journey. Along the way you faced every challenge as
 opportunities to overcome. You did not back down, instead you applied yourself and succeeded.
 Your choice to use the words of St. Joan of Arc as your graduation theme, I am not afraid… I was
 born to do this, is very appropriate. We are confident you will move forward, and you will handle
 life's challenges with perseverance as we all strive towards holiness, by modelling our lives after
 those who have been recognized as saints.

SAVE THE DATES
June 2 to 4, 2020
   •   Drive-Thru Graduation – Graduates will be scheduled by Connect Group to come to All Saints
       where they will be welcomed by staff to receive a "Grad" bag which will include their cap, tassel,
       certificate and a special 2020 gift from All Saints. Graduates will have a photo opportunity during
       this event in a special area.
   •   During these three days, we will ensure that we are adhering to the directives of Alberta Health
       Services and practicing physical distancing. Please review the SCHEDULE and ROUTE information
       in this bulletin for full details.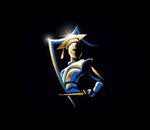 June 5, 2020
   •       Virtual Graduation Celebration at 1:00pm – This video will include special and traditional
           graduation events. A Liturgy from our Chapel at All Saints High School; traditional speeches from
           our Trustee; senior and school administrators; speech from your Valedictorian and Historians;
           photos of our graduates as well as a video highlighting the journey of our students through high
           school. This video will be available to our families following the live stream of this event. A
           keepsake for all including extended families.

GRADUATION PORTRAITS
   •       All Saints was fortunate to be one of the few high schools who completed graduate portraits prior
           to school closures. Platinum was going to mail the packages however we have decided that these
           would be picked up at the same time as the Drive-Thru Graduation. If you have any questions or
           concerns regarding these, please contact Platinum Photography directly by phone 403-520-5252
           or email info@platinumphotography.ca.

SCHEDULE
   •       Students will attend the drive-thru graduation by Connect Group. Please find your child's Connect
           teacher to determine when you can attend. (For example, if your child is in Mrs. Majczak's Connect
           Group, you would attend at 10:30am on June 3rd). All attendees must adhere to the schedule below.
                       June 2nd                                   June 3rd                                  June 4th
            Time           Connect Group(s)           Time           Connect Group(s)           Time            Connect Group(s)
       9:00 - 9:30                Allen           9:00 - 9:30     Luttmerding and Ruzycki   9:00 - 9:30           Isaacs and Lew
       9:30 - 10:00       Atallah and Barrett     9:30 - 10:00           MacLellan          9:30 - 10:00      Jackson and McIntyre
       10:00 - 10:30       Brozic and Carton      10:00 - 10:30          MacKenzie          10:00 - 10:30      Jarvis and Ottenbreit
       10:30 - 11:00     Chappell and Cheung      10:30 - 11:00     Majczak and Williams    10:30 - 11:00              Verlaan
       11:00 - 11:30    Chytracek and Contrada    11:00 - 11:30           Morrison          11:00 - 11:30        King and Powell
       11:30 - 12:00       Colijn and Collister   11:30 - 12:00              Murphy         11:30 - 12:00      LeClaire and Paxton
       12:00 - 12:30                              12:00 - 12:30                             12:00 - 12:30
       12:30 - 1:00        Dias and Dominey       12:30 - 1:00      Payant and Perizzolo    12:30 - 1:00    Harrison and Littleton-Ross
       1:00 - 1:30        Durnie and Fellinger    1:00 - 1:30        Roelofs and Sinclair   1:00 - 1:30          Walker and Walz
       1:30 - 2:00        Garneau and Hunter      1:30 - 2:00      Sherman and Strother     1:30 - 2:00         Varga and Waters
       2:00 - 2:30        Glistak and Heuver      2:00 - 2:30      Thompson and Wallace     2:00 - 2:30         Gordon and Irvine

ROUTE
   •       To view the drive-thru route and check-in location click here.
   •       Graduates that are arriving without vehicles, will have to proceed to the check-in location while
           maintaining physical distancing from other graduates, families, teachers and vehicles. After
           participating in our Graduation Event, you must immediately depart from school property while
           maintaining physical distancing.

DIRECTIONS FROM ALBERTA HEALTH SERVICES
   •       If you are sick, please stay home and contact the school to make alternative arrangements.
   •       Only the graduate can exit the vehicle.
   •       Physical distancing must be maintained by all.
   •       The photo must be quick and must maintain physical distance.
   •       Graduates must get back in their vehicle and leave. Families cannot stay for any reason.
   •       There is to be no other entertainment or presentations.
   •       Only family members who live in the same house can be in the same car.
   •       Graduates are prohibited from car-pooling with anyone other than members of their household.
   •       School personnel will enforce rules and procedures.
   •       Surfaces will be sanitized after each graduate.
HOW TO MAKE THIS SPECIAL
  •   We need your assistance in making this a special event. We encourage families to decorate their cars
      and to cheer loudly!
  •   We all wish we could have a traditional graduation ceremony; however, we have to follow mandatory
      procedures in order to keep everyone healthy and safe. We know that some families are arranging
      private dinners with family and friends to show how proud they are of their child's accomplishments
      and we hope that your personal celebrations contribute to marking this very special occasion.
  •   We are also excited about our Virtual Grad Video to be released through a link on our school website
      at 1:00pm on June 5th, 2020. If you are unable to view the video at that time - it will be available for
      download after the video ends. We will send out this link in another bulletin, closer to the date.

WHAT TO WEAR
  •   In celebration of this momentous occasion Graduates are encouraged to show their style as they
      walk the stage.
  •   For example: wear your favorite outfit, Legends Spirit wear, your grad dress, your grad suit, it is up
      to you.
  •   Be mindful, that this is a school event; therefore, school dress code is in effect.
  •   This event will take place outdoors – dress for the weather.
  •   Also note, there will be no access to the inside of the school, lockers, and washrooms as per AHS
      regulations.

GOWNS
  •   Please note that we will not have access to gowns for the drive-thru event. We were fortunate to
      have graduation photos completed prior to school closing – this seems so long ago! On our family's
      behalf we have contacted the company who supplies the gowns (Gaspard) and they have provided
      two options in which you could either purchase a 'souvenir' gown or rent and return an official
      grad gown. These are optional and will not be school organized, rather the responsibility of each
      family who wishes to purchase. Also, note that gowns will not be guaranteed to arrive prior to the
      All Saints drive-thru. The purpose of the gown is for those families who wish to organize their own
      private photos with a gown. Please see the options below:

      Option #1:
      • Parents you can at any time go on the Gaspard website at www.gaspard.ca and order a souvenir
         package which includes Souvenir gown/cap/tassel and have it shipped directly to your home
         within 1-2 weeks. Even though each graduate will receive a cap and tassel in their Grad bags
         unfortunately with this option it is a complete package gown/cap/tassel.
      Option #2:
      • Gaspard is currently setting up and finalizing the option of renting and returning an official
         gown. We should receive the information tomorrow and will forward to you.

GRAD QUOTES FOR YEARBOOK
  •   We are including a Grad Quote in the 2019-2020 school yearbook! Complete the following form to
      have your personalized quote added by your graduation photo. Quotes are limited to 60 characters
      – full details can be found on the form. (click here)
FEES
   •   Even though a traditional graduation convocation is not taking place, we will be using the $45
       graduation fee to provide a traditional cap and tassel, the All Saints High School diploma cover and
       certificate, as well as other special commemorative keepsakes. This fee also covers the production
       of our Virtual Graduation Video which will be available to all graduates.
   •   If you have not paid your grad fees, please do so by clicking the following link:
       https://www.cssd.ab.ca/Parents/Fees/online-fee-payment/Pages/default.aspx
   •   Note that the Grade 12 Retreat Fee of $35 will be refunded as per district guidelines regarding fees.

CALGARY HERALD —
GRAD 2020 — Show us your grad outfits! Share your speeches!
The following information is being shared on behalf of the Calgary Herald:

   •   The coronavirus may have led to the cancellation of high school graduation events, but Postmedia
       Calgary is hosting a citywide celebration of the Class of 2020! We will publish your contributions
       online, on our social media channels and in special Herald print sections on June 11, 12 and 13.

       How to participate:
       1. Send us a photo of you wearing your amazing grad outfit by tagging or mentioning
          @calgaryherald in your post on Instagram, or emailing it to reply@calgaryherald.com. You can
          also share a video on TikTok and tag us @calgaryherald.
       2. Email us a copy of your valedictory or other grad speech, to reply@calgaryherald.com.
       3. Email us a short paragraph describing your hopes for the future.
       You can participate in one, two or all three of these opportunities, free of charge. Be sure to tell us
       your full name and the name of your school. It's all about celebrating you!

       * Note: To be included in print editions, please send us your submission by June 5.

GRADUATION UPDATES
   •   Please visit www.cssd.ab.ca/schools/allsaints for all graduation updates as they will be posted on
       the main page of the school's website.