At the Earl Warren Showgrounds May 16-17, 2015
Page content transcription
If your browser does not render page correctly, please read the page content below
Rating: * USEF * USDF * CDS * DASC
                   AQHA Approved for Points

                  at the
         Earl Warren Showgrounds
              May 16-17, 2015
                USEF/USDF #316832 • level 2
                 Judge: JAN CURTIS 'S'

Entries close and must be POSTMARKED by May 2, 2015
                 Entry form at sb-cds.org
                www.equestrianentries.com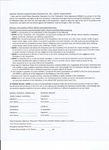 Santa Barbara County CDS Presents

              Spring Dressage in
               Santa Barbara
                at the Earl Warren Showgrounds
                 3400 Calle Real, Santa Barbara, California

                          May 16-17, 2015
                           Level 2 Show
Judge: .......................................Janet Curtis (S)
TD: ...........................................Melinda Hallmark
Show Manager/Secretary: ........Nancy Sheld
                                                  sbccdsmgr@gmail.com
                                                  805 698-1092
Show Office: .............................805 687-8711
Veterinarian:...............................Mission Equine 805 696-6784
EMT:..........................................John McNamara
Farrier:.......................................Bobby Missildine 805 448-1679
Video:.........................................Kingdom Video
Photography:..............................TBA
Food (on grounds........................Freeman's Flying Chicken
Emergency Care Equine Facility:.Alamo Pintado Equine Medical Center, 805
688-6510 Santa Barbara Avenue, Los Olivos, CA 93441

                A FOUR STA R SHOW Approved by
                   USEF * USDF * CDS * DASC

                    AQHA Approved for Points
       Entries Close & must be postmarked by May 2, 2015.
      Entries postmarked after this date are subject to a late fee.
DRESSAGE SHOW CLASS LIST AND TENTATIVE SCHEDULE
INTRODUCTORY AND OPPORTUNITY CLASSES
                                                                 No USEF, USDF, CDS or DASC member-
SAT. SUN. CLASS                                                  ships are required for the Introductory and
A     AA    USDF Introductory Level Test A                       Opportunity Classes listed. Non-member
B     BB    USDF Introductory Level Test B                       fees and USEF drug fees will not be charged.
C     CC    USDF Introductory Level Test C                       However horses entered in these classes
101OP 201OP Training Level Test 1 Opportunity Class              must comply with USEF and CDFA Drugs
102OP 202OP Training Level Test 2 Opportunity Class              & Medications rules and are subject to drug
111OP 211OP First Level Test 1 Opportunity Class                 testing. CDFA and grounds/stabling fees do
112OP 212OP First Level Test 2 Opportunity Class                 apply.

SAT.   SUN.    CLASS                                                          SECTION
101.   201.    Training Level Test 1                                          O-A-J/YR
102.   202.    Training Level Test 2                                          O-A-J/YR
103.   203.    Training Level Test 3                                          O-A-J/YR, Q
104    204     Training Level Rider Test.                                     O-A-J/YR
105    205     USDF Training Level Freestyle                                  O-A-J/YR
111.   211.    First Level Test 1                                             O-A-J/YR
112.   212.    First Level Test 2                                             O-A-J/YR
113.   213.    First Level Test 3                                             O-A-J/YR, Q
114    214     First Level Rider Test                                         O-A-J/YR
115    215     USDF First Level Freestyle                                     O-A-J/YR, Q
121.   221.    Second Level Test 1                                            O-A-J/YR
122.   222.    Second Level Test 2.                                           O-A-J/YR
123.   223.    Second Level Test 3 SAT DOVER                                  O-A-J/YR, Q
124    224     Second Level Rider Test                                        O-A-J/YR
125    225     USDF Second Level Freestyle                                    O-A-J/YR, Q
131.   231.    Third Level Test 1                                             O-A-J/YR
132.   232.    Third Level Test 2                                             O-A-J/YR
133.   233.    Third Level Test 3                                             O-A-J/YR, Q
134.   234     USDF Third Level Freestyle                                     O-A-J/YR, Q
141.   241.    Fourth Level Test 1                                            O-A-J/YR
142.   242.    Fourth Level Test 2                                            O-A-J/YR
143.   243.    Fourth Level Test 3                                            O-A-J/YR, Q
144.   244     USDF Fourth Level Freestyle                                    O-A-J/YR, Q
148    248     USEF Test of Choice
149    249     Dressage Seat Equitation                                       O-A-J/YR
150    250     Material - Three, Four and Five-Year Old Fillies/Mare
151    251     Material - Three, Four, Five-Year Old Colts/Stallions/Geldings
152    252     Prix St. Georges                                               O-A-J/YR, Q
161.   261.    Intermediare I                                                 O-A-J/YR, Q
162.   262.    Intermediare II                                                O, Q
163.   263     Intermedaire A __________________________________________O
164.   264     Intermedaire B___________________________________________O,
172    272.    Grand Prix                                                     O, Q
175.   275.    FEI Freesyle Test of Choice                                    O, Q
182.   282.    FEI Test of Choice                                             O

                   "Q*= Great American Insurance Group/USDF Qualifying."
       PLEASE PUT "Q" ON THE ENTRY FORM FOR GAIG/USDF QUALIFYING CLASSES
            AND ADD $10.00, SCORES COUNT TOWARD 2015 CHAMPIONSHIPS

SHOW CLASS FEES
USDF Intro/OPPORTUNITY CLASSES/Material                        $35.00
Training - Fourth Level                                        $50.00
Freestyles....1st-4th                                          $50.00
FEI Classes and FEI Freestyles                                 $65.00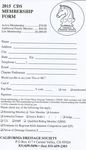 RULES AND GENERAL INFORMATION
1. RULES: EVERY CLASS OFFERED HEREIN WHICH IS COVERED BY THE RULES AND
SPECIFICATIONS OF THE CURRENT USEF RULEBOOK WILL BE CONDUCTED AND
JUDGED IN ACCORDANCE THEREWITH.

2. SHOW MANAGEMENT: The Horse Show Management reserves the right to interpret all ques-
tions and conditions in regard to or arising out of any incident in the show without claims for damages or
recourse of any kind. All questions not covered in these rules and regulations shall be decided by the
Horse Show Management and their decision will be final. The Horse Show Management reserves itself
the right to refuse, accept conditionally, or to cancel any entries, disqualify riders or exhibitors, prohibit
entries and to cancel award prizes without claim to damage, to change, cancel or combine any classes to
reschedule classes after due notice to exhibitors, or to change rings or substitute officials. The judges
decisions are strictly their own and the Management accepts absolutely no responsibility for those deci-
sions..

3. ENTRY PROCEDURES
    ENTRIES CLOSE ON SATURDAY MAY 2nd. Entries postmarked later may be assessed a
     $25.00 late fee. Correct fees and association numbers MUST ACCOMPANY EACH EN-
     TRY FORM. Entries will be accepted on a first-come, first-serve basis. No numbers will be
     issued without completed entries, full payment, signatures, fees and association numbers.
    OFFICE FEE: $30.00
    ONE HORSE ONLY per entry form.
    MAIL ENTRIES TO: c/o SBC-CDS, PO BOX 13060, SLO, CA 93406
    NO PHONE ENTRIES
    REFUNDS with Veterinarian/Doctors Certificate only. A $30.00 Office Fee will be retained.
    RETURNED CHECKS: A fee of $25.00 will be charged for all returned checks. Accounts will
     be given 10 days to be paid in full with cash or equivalent or they will be turned over to USEF
     for further disciplinary action
    SCRATCHES: Scratches made prior to the closing date will receive a complete refund. It is the
     exhibitor's responsibility to inform the management, (805) 698-1092, of their intention to
     scratch. No-shows will be billed for all unpaid entry fees.
    POST ENTRIES: Post entries will be accepted to fill scratches if the schedule permits. Horses
     already entered in the show will receive priority.

4.       Life, senior active and junior active members shall be eligible to participate in all classes at
Regular Competitions, Eventing Competitions at the Preliminary Level or above and Combined
Driving Competitions at the Advanced Level, Dressage, Reining and Vaulting Competitions and
Endurance Rides. A nonmember may participate as a handler, rider, driver, owner, lessee, agent,
coach or trainer at Regular Competitions, Eventing Competitions, Dressage Competitions, Rein-
ing Competitions and Combined Driving Competitions upon payment of a $30 nonmember regis-
tration fee. Participants in the following classes are exempted from the Requirements of this rule:
1) leadline; 2) exhibitions; 3) games and races; 4) classes for 4-H members; 5) walk trot and acad-
emy classes (academy classes are classes limited to horses used regularly in a lesson program); 6)
USDF introductory level tests, pas de deux and quadrille classes; 7) NRHA Endorsed Reining
Competitions. 8) Opportunity classes, 9) citizens of other nations who have proof, in English, of
current membership in good standing of their own National Federation, 10) USEA beginner nov-
ice division; and 11) assistant handlers in Dressage Sport Horse Breeding classes.

5. NON-MEMBER FEES: USEF non-member fee is $30.00. USDF non-member fee is
   $25.00. These fees apply per show.
   HID FEES: USDF HID fee is $25.00. You MUST upgrade this to Annual or Lifetime
   numbers to participate in USDF/Great American Insurance Group Qualifying Classes.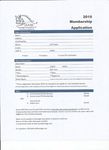 RULES AND GENERAL INFORMATION CONTINUED

6. CONDITION OF ENTRY: Every horse entered for competition will be under the control of the
    Horse Show Management, but the Horse Show Management and property owners will, in no case,
    be responsible for any loss or damage that may occur, and it shall be a condition of entry that each
    exhibitor shall hold the Horse Show, its Directors and Employees, and High Star Farm, Property
    Owners, and Employees harmless for any loss or accident to himself, his horse, horses or equipment
    which may occur from sickness, fire, accident or otherwise.
7. MINOR EXHIBITORS: Parents or guardians of minor exhibitors shall hold SYV-CDS and the
    property owners harmless for injury to such minor. No child's entry will be accepted unless a parent
    or guardian signs it. The signature of instructors, agents or other unrelated persons will not be ac-
    ceptable.
8. RIDING TIMES: Riding times will be e-mailed to all exhibitors on the Wednesday before the show
    and will be posted at www.sb-cds.org. Call 805 698-1092 for ride times. It is the rider's responsi-
    bility to inform the management of any time conflicts at least 72 hours prior to the scheduled rides.
    RIDERS MUST CHECK THE SCOREBOARD THE PRIOR AFTERNOON FOR
    THEIR RIDE TIMES. Exceeding 45 seconds before entering the arena after the bell has
    sounded will entail elimination.
9. COMPETITION ARENA: 20 X 60-meter outdoor sand. WARM-UP ARENAS: Outdoor sand.
10. CLOSED ARENAS: Horses are not permitted in competition arenas on a show day at any time
    other than scheduled riding times. Violation will be cause for elimination.
11. LUNGEING: In designated areas only..
12. TESTS: Current USEF and FEI tests will be used. Current FEI and USDF Musical Freestyles are
    offered.
13. SCORED TESTS: Tests will be given ONLY TO RIDERS or their agents and only after the class
    is placed. Check all scores upon receipt of test.
14. 2015 GAIG/USDF QUALIFYING REQUIREMENTS: In order to qualify for a Regional Champi-
    onship, horse/rider combinations may qualify by earning a minimum of 2 qualifying scores at two
    official GAIG/USDF recognized competitions from two different judges in any region. Riders may
    now ride in qualifying classes both days.
15. AWARDS: Ribbons through 5th place. First place prizes to classes with 3 or more entries. Hi-
    point awards to junior and open and adult amateur riders both days. USDF/DOVER ADULT AMA-
    TEUR MEDAL CLASS winner receives a pewter medal and neck ribbon along with Dover Sad-
    dlery gift certificate.
16. GROUNDS: Exhibitors may park cars, trucks, and trailers in designated areas only.
    26. DOGS: Dogs must leashed at all times. Persons on foot are not allowed in the warm-up areas.
17. OVERNIGHT PARKING: All RV's are subject to overnight fees, contact Earl Warren Office at
    805.687.0766 for details.
18. CONSUMPTION OF ALCOHOL: Horse Show Management (HSM) has been notified by Earl Warr
    en Showgrounds that the Alcohol Beverage Control Board has set the areas where alcohol may be
    consumed. The barns, aisle ways, arenas, and horse show office are not included in the permitted
    areas. The penalty to HSM for alcohol consumed outside the permitted areas is $500 per offense.
    Any horse show attendee who violates this rules will be held responsible for all fines uncured.
17. DAY USE FEE of $35.00 per horse per day for parking/tying is to be added to entry fee for non-
    stabled horses.
18. STABLING: Wood permanent stalls with Dutch doors 10x10 will be available at a cost of:
    Day stalls $50; weekend stalls $125, no bedding is provided, tack stalls $100
.    Please provide your own feed and cleaning. NO STRAW-ONLY SHAVINGS FOR BEDDING.
    No shavings provided but will be available for purchase: call LA CUMBRE FEED for shavings//
    hay delivery before Wed. @ 4pm, 805-687-1880.
19. STALL CLEANING: Please deposit all manure to the end of each barn toward the golf course.
20. HOSE/WASHING: Do not wash horses in the barn area. Please use the wash racks. We rec om
    mend that you have a garden hose available.
21. FOOD: Available on grounds.
22. EMT ON SITE. Veterinarian and farrier on call.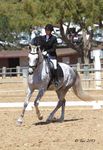 RULES AND GENERAL INFORMATION CONTINUED
23. PROTESTS: Any exhibitor lodging a protest must first deposit $100.00 with the secretary of the
show, which sum will be forfeited to the Horse Show if not sustained. All protests must be filed in writ-
ing, signed by the protester, and filed with the Show secretary within 48 hours of the occurrence of the
alleged violation.
24. CANCELLATION: In the event of rain prior to the show, it is the responsibility of the           rider
to call the Management to determine whether the show is canceled. Shows are NOT canceled unless
the footing is deemed unsafe. If the show is canceled for any rea son, a $30.00 office fee will be re-
tained from each entry and the balance refunded.

** OPPORTUNITY CLASSES - $35 per test. Horse, rider, owner, trainer do not have to be
USEF, USDF, CDS members and do not have to pay non-member fees or USEF Drug fees, or CDS
Travel Grant Fee. Office fee, CDFA Drug fee and Grounds/Stabling fees do apply. Horses may not
be entered in the same test on the same day! I.E. Class 101OP and class 101. You may enter an
Opportunity Class and ANOTHER class on the same day! I.E. Class 101OP and class 102. Oppor-
tunity Classes are not eligible for USEF/USDF End of Year Awards Programs. Opportunity
Classes DO COUNT toward CDS Qualifying, CDS End of Year Awards, CDS RAAC Qualifying,
and JR Championships, as long as CDS membership is current when scores are earned. Classes
may not necessarily run in this order. You must be ready to ride any class entered at any time.

ATTENTION COMPETITORS: EACH COMPETITOR IS RESPONSIBLE FOR SUPPLYING
    MANAGEMENT WITH CORRECT ASSOCIATION NUMBERS AND COPIES OF CUR-
    RENT CARDS (USDF, USEF, CDS) FOR HORSE, OWNER, RIDER AND TRAINER BE-
    FORE THE DAY(S) OF COMPETITION. THE SCORES OF COMPETITORS WHO FAIL
    TO SUPPLY CORRECT NUMBERS MAY NOT BE COUNTED TOWARD NATIONAL
    AWARDS. NO COMPETITION NUMBERS WILL BE ISSUED WITHOUT COPIES OF
    THE CURRENT
    ASSOCIATION NUMBERS & CARDS.
Note: CDS members who participate in a CDS recognized show may not be required to pay non-
member fees to any other organization (National Federation - USEF or National Breed Organiza-
tions exempted) in order to participate in the show. CDS nonmember rule: For CDS recognized
shows in California, Nevada, Arizona and Oregon, CDS agrees to a reciprocal non-member sys-
tem where CDS will waive the nonmember fee IF the competitor an/or owner is a member of an-
other USDF GMO; and in return the show management will not charge CDS members a non-
member fee for any other GMO. If the competitor and/or owner is not a member of CDS or any
other GMO, then the show management will charge and collect non-member fees for CDS.
Regional CDS Chapter Adult Amateur Competition

MISSION: The mission of these competitions is to provide an opportunity for all CDS Adult Amateur riders to
qualify and compete against others of similar skills and experience. The regional nature of these shows will help
to provide our membership with a developmental path for gaining competitive experience, promote excellence
and increase awareness of and support for the Chapters.
Goals:
#1 – For the Chapters: These regional or "mid" level adult amateur competitions are designed to promote and
enhance awareness and participation by the CDS Chapters, provide State level support in funding and adver-
tisement, and a chance to generate funds at the chapter level.
#2 – For the Riders: These competitions will provide a positive "introductory" show experience for some, which
will hopefully be a stepping stone to bigger things, while offering the other more experienced amateur riders a
warm-up for the Championship Show.
#3 – For the Whole Organization: These competitions are designed to bridge the gap between the local chapter
shows with individual year end awards programs and the tremendously difficult, top caliber competition at the
Annual CDS Championship Show.
LOCATIONS: Three Regional CDS Chapter Adult Amateur Competitions will be held each year, one in each of
the regions as defined in the CDS bylaws; north, central and south.

    ELIGIBILITY:
     Participants at the RAAC shows must be current members of CDS, must have a USEF Amateur Card
    under Dressage Rules, and must be 22 year of age or older.
     The horse owner must be a current member of CDS.
     Qualification is for an amateur rider/horse team.
     To be eligible to compete, the $25 registration fee for each horse and rider team per level MUST
    BE PAID to the CDS Central Office by close of business no later than 12 days prior to the first day of
    competition at the regional show entered.
     Scores earned before paying the fee will count provided the payment is received at the Central Office
    prior to close of business as specified above.
     2015 Qualifying Opens: SEP 1, 2014 at any show with CDS recognition.
     2015 Qualifying Closes: 12 days prior to the first competition day of the regional show entered.
     Scores earned at the CDS Championship Show will NOT count towards qualification.
     Horse/rider teams who qualify MAY compete in ONLY ONE regional competition.
     Qualification scores must be earned at CDS recognized shows and are as follows, scores can be
    earned at any test of the level:
   3 scores from 2 judges at Introductory C of 65% or higher, USDF Intro C only, Novice only
   3 scores from 2 judges at Training Level of 60% or higher, any test
   3 scores from 2 judges at 1st level of 60% or higher, any test
   3 scores from 2 judges at 2nd level of 60% or higher, any test

   3 scores from 2 judges at 3rd level of 60% or higher, any test

 3 scores from 2 judges at 4th level of 60% or higher, any test
 3 scores from 2 judges at PSG of 60% or higher
 3 scores from 2 judges at Intermediare 1 of 60% or higher
 Elite horse and rider teams that have won either Champion or Reserve Champion at the CDS Annual Cham-
pionship       Show at Training, and 1st Levels are not eligible to compete in the RAAC shows at that level.

ROSES Award neck ribbons will be awarded in three divisions for the High Percentage Elite and Novice Rider
50 years of age and older who officially sign-up for the division prior to their RAAC ride. Divisions: Basic through

JUL 3-5              *** DRESSAGE AT THE GAITS AND GAVILAN CHAPTER - CENTRAL RAAC (HOLLISTER) JUDGE
RAAC CENTRAL         D BABCOCK, F DEARING – LAURIE DANIEL-SMITH 510-672-3260,ttp://
                     harlequinshowexperience.com

AUG 20-23          *** COOL AUGUST NIGHTS / LA-SJC S RAAC (BURBANK) - GLENDA MCELROY 818-841-
RAAC SOUTH         3554 www.cornerstonedressage.com
2015 USDF/Dover Saddlery Adult Amateur Medal Program
      The USDF/Dover Saddlery Adult Amateur Medal Program is designed
                  to specifically recognize and encourage adult amateurs riding
                  at Second Level.
        Awards
1. USDF/Dover Saddlery Medal Recipient The eligible rider with the highest
score of 60 percent or better in the designated Second Level Test Three class or
applicable test of choice USDF/Dover Saddlery Adult Amateur Medal class at a
participating competition will receive a handcrafted USDF/Dover Saddlery pew-
ter medal and neck ribbon. Winners will receive a $20 Dover Saddlery gift certifi-
cate for the first three USDF/Dover Saddlery Medals they win during the compe-
tition season.
2. USDF/Dover Saddlery National Merit Award A USDF/Dover Saddlery Na-
tional Merit Award will be awarded to riders winning three USDF/Dover Saddlery
Medals in the same competition year.
3. Year-End Awards The USDF/Dover Saddlery Medal National Champion and
Reserve Champion are determined from the average of the top three winning ride
scores during the competition year. The champion receives a $1000 Dover Sad-
dlery gift certificate and the reserve champion receives a $500 Dover Saddlery
gift certificate.

      Rider Eligibility
1. Rider must have a current USDF Participating or Group Membership and be a
member in good standing of USDF when the scores are earned.
2. Rider must be an adult amateur in accordance with Article GR1306 of the
USEF rules and be designated with USEF as an adult amateur at the time the
scores are earned.

     Owner & Horse Eligibility
 1. Horse and owner must meet minimum competition eligibility requirements
    at the time scores are earned.

      Additional Information
For additional information and an updated list of competitions offering the USDF/
Dover Saddlery Adult Amateur Medal Program, please visit http://www.usdf.org/
awards/performance/adultmedalprogram.asp.
SPRING DRESSAGE IN SANTA BARBARA
                                              SATURDAY & SUNDAY, MAY16-17, 2015                                                    ENTRIES MUST BE
                                                                                                                                    POSTMARKED by
                                           CDS, USEF, USDF, DASC & AQHA RECOGNIZED
                                                                                                                                        MAY 2, 2015

 RIDER/HANDLER INFORMATION                                     MAKE CHECKS PAYABLE TO:              CLASSES ENTERED (SPECIFY O, AA, JR/YR)
                                                                        SBC-CDS
                                                                                                                                                       FEES
                                                                                                    List 'Q' for USDF Qualifying
NAME:_______________________________________________      *************************************
ADDRESS:____________________________________________                MAIL ENTRIES TO:                SAT
                                                                      c/o SBC-CDS
CITY:________________________________________________                                               SUN
PHONE:______________________________________________
                                                                     IMPORTANT:                      JR. BIRTHDATE:____________________
FAX:_________________________________________________
                                                             YOU MUST PROVIDE A                     TOTAL CLASS FEES
E-MAIL:______________________________________________
                                                             PHOTOCOPY OF YOUR
CDS#:____________________USDF#:_____________________
                                                           CURRENT USEF AND USDF
                                                                                                    OFFICE FEE                                        $30.00
                                                                                                    (MANDATORY)
USEF#:___________________ DASC#_____________________
                                                        CARD FOR THE RIDER, HORSE,
                                                                                                    USEF Non-member fee-$30.00
 OWNER INFORMATION                                       TRAINER, AND OWNER WITH                    (due for each rider/owner/trainer)

NAME:_______________________________________________    THIS ENTRY. ALSO CDS CARD
                                                                                                    USEF FEDERATION FEE ($8 Drug &                    $16.00
ADDRESS:____________________________________________       FOR RIDER AND OWNER.,                    Medication, $8 USEF) (MANDATORY)

CITY:________________________________________________        DASC CARD FOR RIDER
                                                                                                    USDF Non-Member fee - $25.00
PHONE:______________________________________________                                                (due for each rider/owner)

FAX:_________________________________________________
                                                              HORSE INFORMATION
                                                                                                    CDS TRAVEL GRANT FEE                               $3.00
E-MAIL:______________________________________________                                               DASC FEE        (BOTH MANDATORY)
                                                                                                                                                       $3.00
CDS#:____________________USDF#:_____________________    NAME:_________________________________

USEF#:___________________ DASC#_____________________    BREED:_________________________________     CDFA DRUG FEE/HORSE                                $5.00
                                                                                                    (MANDATORY)

 TRAINER INFORMATION                                    YR BORN:____________SEX:______________
                                                                                                    USDF Horse ID No. @ $25.00
                                                        COLOR:________________________________      Required of all horses that do not have USDF
NAME:_______________________________________________                                                Lifetime Registration, Exempt if only competing

                                                        HEIGHT:_____________HDS.                    in USDF Intro, Pas de Deux, Quadrille
ADDRESS:____________________________________________

PHONE:______________________________________________
                                                        USEF #_________________________________     TOTAL STALL FEES

E-MAIL:______________________________________________   USDF #________________________________
                                                                                                    HAUL IN FEE
                                                        DASC#________________________________       ($35.00/day if not stabling)
USEF#:_______________________________________________

                                                                                                    LATE FEE ($25.00)
 COACH INFORMATION (if applicable)                           STABLING INFORMATION
                                                        STALLS FOR HORSE                            TOTAL FEES DUE &
NAME:_________________________________________                                                      ENCLOSED
                                                        $125.00 for duration of show
ADDRESS:______________________________________          STALLS TACK
                                                        $100.00 for duration of show
                                                        DAY STALLS                                         Enter on-line at
           ONLY ONE HORSE                               $50.00/day(no overnight)
                                                                                                      www.equestrianentries.com -
            PER ENTRY FORM                              Number of HORSE stalls needed: ________     once registered, entry and all cards
                                                        Number of TACK stalls needed: _________
                                                                                                    can be printed out and mailed in or
ENTRIES MUST BE COMPLETE                                Number of DAY stalls needed: __________
                                                                                                    enter and pay on-line using a credit
                                                        Arrival day:_____________________________
WITH SIGNATURES (see reverse                                                                          card for a nominal fee. Quick,
                                                        Stable with:_____________________________    painless and COMPLETE way to
side), FEES, AND NUMBERS.                               Horses not stabled-$35.00/horse/day
                                                                                                              enter the show!
                                                        HAUL-IN FEE